Friday, July 7, 2017


Today's Equipment Leasing Headlines

Top Nine Leasing Company Websites
in North America
Top 10 Alternate Finance Websites
Alexa
New Hires---Promotions in the Leasing Business
and Related Industries
Looking for New Employment or Career Change
Post a Free Position Wanted Ad
How to Convert Your Leads and Succeed
FinTech #102 by Alex Vasilakos
Leasing and Finance Conferences
Updated Information
ZRG Partners acquires HM Long Global Partners,
bolstering growing global Life Sciences executive search practice
The Beguiled/Okja
The LEGO Batman Movie/Frantz/the Lodger
Movie/DVD Reviews by Fernando Croce
Terrier Mix
Irvine, California Adopt-a-Dog
News Briefs---
U.S. Small Business Borrowing Rose in May
"May rose to 137, its highest since June 2016"
Manufacturing Pickup Signals Boost
to US Economic Growth
Just One Third of OnDeck Borrowers
Need Human Intervention
What Happened to Bizfi?
by Sean Murray, deBanked
CAN Capital Resumes Funding
By: Cheryl Winokur Munk. deBanked
VW Credit, Inc., Invests in AutoGravity Leading Financial
Technology for Vehicle Financing
Broker/Funder/Industry Lists | Features (writer's columns)
Top Ten Stories Chosen by Readers | Top Stories last six months
www.leasingcomplaints.com (Be Careful of Doing Business)
www.evergreenleasingnews.org
Leasing News Icon for Android Mobile Device
You May have Missed---
Baseball Poem
Sports Brief----
California Nuts Brief---
"Gimme that Wine"
This Day in American History
SuDoku
Daily Puzzle
GasBuddy
Weather, USA or specific area
Traffic Live----
######## surrounding the article denotes it is a "press release" and was not written by Leasing News nor information verified, but from the source noted. When an article is signed by the writer, it is considered a "by line." It reflects the opinion and research of the writer.


Please send a colleague and ask them to subscribe. We are free.
Email kitmenkin@leasingnews.org and in subject line: subscribe

[headlines]
--------------------------------------------------------------
Top Nine Leasing Company Websites
in North America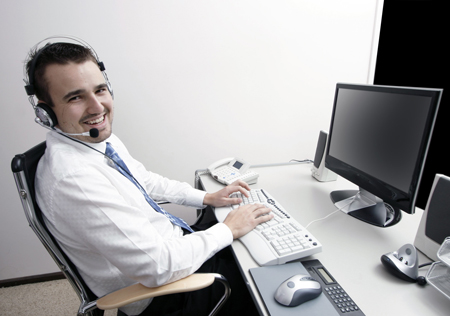 The ranking are from Alexa, July 1, One Month Ratings. They are ranked with the lower number, meaning where they place on the USA list (the lower the rating, the more visitors. The numbers are not how many visitors, but ranking on the list.
There were only nine, instead of ten, using both the Leasing News lists as well as the Monitor Magazine list of companies. Many leasing companies affiliated with banks were not included as the ratings were of the banks.

www.directcapital.com
241,318

www.cit.com
288,024

http://www.balboacapital.com/home.aspx
353,351

www.leaseq.com
894,235

www.timepayment.com
911,151




www.crestcapital.com
1,048,213


www.greatamerica.com
1,119,816

www.ascentiumcapital.com
1,459,941

www.finpac.com
1,463,694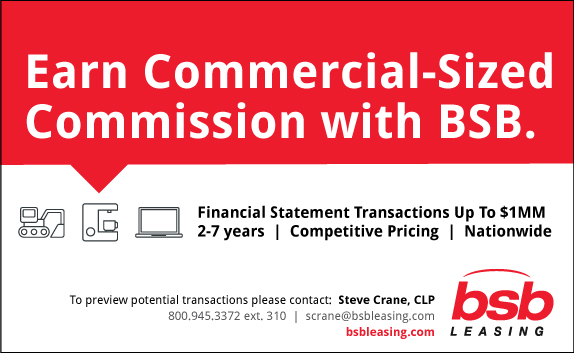 [headlines]
--------------------------------------------------------------
Top 10 Alternate Finance Websites
Alexa
Most are small business loans, working capital, merchant advance, some also do consumer financing. They are ranked with the lower number, meaning where they place on the USA list (the lower the rating, the more visitors. The numbers are not how many visitors, but ranking on the list. Alexa, one month, taken July 1, 2017.



www.lendingclub.com
10,184

www.kabbage.com
33,031

www.ondeck.com
116,218

www.rapidadvance.com
397,583

www/credibly.com
418,485

www.lendit.com
449,658

www.bluevine.com
449,658

www.bizfi.com
449,658

www.cancapital.com
808,285

www.sfscapital.com
953,703
[headlines]
--------------------------------------------------------------
New Hires---Promotions in the Leasing Business
and Related Industries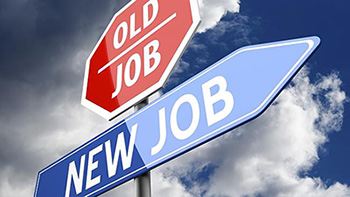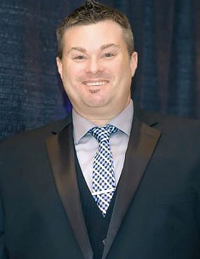 Ryan Dumas was hired as Associate, GRP Capital, Fort Meyers, Florida. Previously, he was at Marlin Business Services, starting in September, 2015; Commercial Finance Sales, Blue Bridge Equipment Finance (August, 2013 - September, 2015); Bar Manager, The Living Room (January, 2011 - January, 2014). He ran his own independent business as a Bartender/Catering, Dumas Drinks (February, 2013 - August, 2016). Language: Spanish. Education: St. Petersburg College, Associate of Arts (AA), Business Administration and Management, General (1994 - 1999). Osceola High, Diploma, Business, Management, Marketing, and Related Support Services (1994 - 1998).
https://www.linkedin.com/in/ryan-dumas-77280482/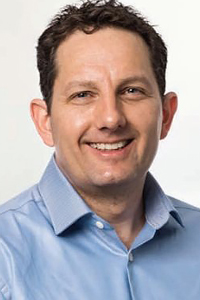 Sean Glithero was hired as Chief Financial Officer, Funding Circle, San Francisco, California. He is based in London, England. Previously, he was Chief Financial Officer, Auto Trader UK (September, 2012 - July, 2017). Prior, he was at Trader Media Group, joining the company September, 2006, as Group Financial Controller; promoted August, 2008, Director of Commercial Finance;
promoted, July, 2009, Finance Director, Trader Publishing; promoted, March, 2011, Deputy CFO, Trader Media Group. Before, he was Group chief Accountant, BPB plc (February, 2001 - July, 2006); Group Finance Manager, Dolphin Telecom (September, 1998 -February, 2001); Senior, EY (August, 1994 -September, 1998). Education: Exeter University, Bachelor's Degree, Accountancy, Economics, Law, 2.1 (1991 -1994). Connaught (1984 -1989).
https://www.linkedin.com/in/sean-glithero-7720a81/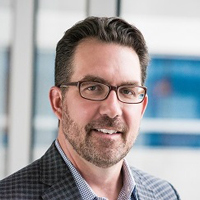 Todd Heemsoth was hired as President of Union Leasing, Schaumburg, Illinois, "... a mid-market fleet management company and subsidiary of Sasser Family Holdings." Previously, he was Partner-in-Charge, Strategic Technologies Group, Sikich (December, 2015 - July, 2017); President, Hale Solutions Inc. (Acquired by Sikich, December, 2016), (2004 - 2016); Vice President & CFO, Play Mechanix, Inc. (1997 - 2005); Consulting Manager, Platinum Software/Proamics Corporation (1994 -1997); Manager, Ernst & Young (1988 - 1994). Education: Purdue University, Krannert School of Management. BS, Accounting (1983 - 1987).
https://www.linkedin.com/in/toddheemsoth/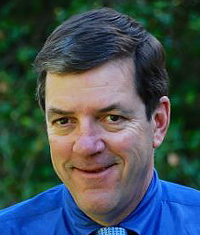 Don Klein was hired as Vice President Western Regional Manager at DMB MORI Finance USA, San Rafael, California. Previously, he was Vice President, US Bank Equipment Finance (July, 2005 - June, 2017). Volunteer Experience: Board Member/Trustee, Global AIDS Interfaith Alliance, providing basic health services, targeting prevention, care, and support in the communities affected by HIV/AIDS, TB and malaria in Africa. (January, 2013 - President). Member (MStJ), Order of St. John. Health. (July, 2012 -Present).
https://www.linkedin.com/in/dlkmfgfinance/
John Marlett was hired as Vice President, Commercial Banking, East West Bank, Austin, Texas, to serve Texas, Louisiana, Oklahoma, and New Mexico. Previously, he was at Regions Equipment Finance Corporation, starting January, 2012, as Vice President; promoted January, 2014, as Vice President Commercial Banking. Vice President, Equipment Leasing & Finance, Texas Capital Bank (April, 2010 - January, 2012); Vice President, GE Capital Corporation (May, 2006 - December, 2009). Education: Fort Lewis College, BA, Business (1984 - 1988).
https://www.linkedin.com/in/john-marlett-b21b0910/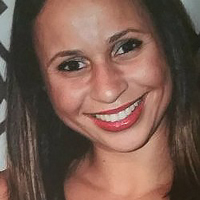 Tami (Lebron) Pabon- Diaz was hired as Senior Titling Specialist at Currency Capital. Previously, she was at Direct Capital Corporation, starting as Customer Service Representative in November, 2008; promoted to Funding Manager, May, 2011; promoted, April, 2012 as Titling Specialist. Prior, she was Automotive Logistics, US Army Reserves (February, 2005 - May, 2008). Education: The Salter School-Tewksbury Campus, Medical/Clinical Assistant (2007 -2008). Methuen High School. Activities and societies: Army JROTC.
https://www.linkedin.com/in/tami-pabon-diaz-149ba337/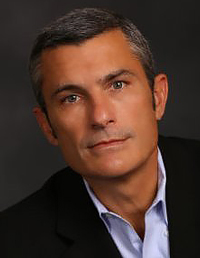 Larry Scarpone was has joined First Foundation Bank, Irvine, California, as Vice President and Credit Manager in the firm's Equipment Finance Department. Previously, he was Business Development Manager, Engs Commercial Finance Co. (September, 2016 - July, 2017); Director of Finance, Rush Enterprises, Inc. (August, 2004 -August, 2016); Vice President, USA Capital LLC/Global Vantage (May, 1996 - August, 2004); Sales Manager, JLA Credit Corporation/Japan Leasing (April, 1990 - May, 1966). Volunteer: Event Manager, Coast to Coast Foundation (October, 2012). Education: University of Phoenix, Master of Business Administration (M.B.A), Business Administration and Management, General (1993 - 1996). University of Northern Colorado, Bachelor's degree, Finance and Financial Management Services (1980 - 1984).
https://www.linkedin.com/in/larry-scarpone-1724ab29/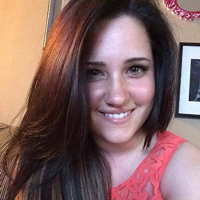 Olivia Train was hired as Funding Analyst at Bodkin Leasing Corporation, Hamilton, Ontario, Canada. Previously, she was Funding Administrator, Lionhard Capital Ltd (May, 2015 - June, 2017); director, Funding & Documentation, Merritt Capital (May, 2011 - May, 2015). Education: Mohawk College. Business, Management, Marketing, and related Support Services.
https://www.linkedin.com/in/olivia-train-252ab658/
[headlines]
--------------------------------------------------------------
Looking for New Employment or Career Change
Post a Free Position Wanted Ad
This is "free" to those looking for a new position. Each ad is limited to (100) words and ads repeat for up to 6 months unless the candidate tells us to stop. We encourage you to add a resume without your address and telephone number, as well as a photograph.
Please encourage friends and colleagues to take advantage of this service, including recent graduates and others interested in leasing and related careers.
Please send us an email to kitmenkin@leasingnews.org to post your ad.
[headlines]
--------------------------------------------------------------
How to Convert Your Leads and Succeed
FinTech #102 by Alex Vasilakos
Leads may come to you in various ways, from websites and content marketing to inbound activity, but they all need to be converted to attain success in your business. Attracting leads is just one part of the sales process. They need conversion to seal the deal.
Conversion is Key
Once you have leads, you need to have a standardized process in place to pursue conversion. This keeps everyone on the sales team on the same page, and facilitates best sales practices. This process will cover employee training, lead distribution, team responsibilities, FAQs and answers, sales scripts, and lead tracking.
Training is Essential
Training is a necessary element in creating a consistent brand image for your company. Every step of the sales process needs to be taught, even to experienced sales professionals. This will convey your expectations of how you want your staff to communicate with potential B2B customers, how you want interaction with leads to be timed, and your goals for sales results. Periodic ongoing training will keep everyone on point and focused.
Strategize Your Distribution
It is recommended that inbound sales leads go to more experienced individuals on your sales team. These senior sales professionals should mentor junior members of the sales team on how to best interact with inbound leads.
A primary skill that everyone in your company should be trained in is the proper way to answer the phone with the standardized company greeting. This way, everyone can take part in conveying the consistency and professionalism of your brand, which in itself is a powerful sales tool. For example, when any member of your team answers the phone, they open with, "<Company Name>, this is (NAME)."
Designate Team Responsibilities
Proactively assign responsibilities to every member of your sales team so that they can use their strengths and skills to boost sales. If you have a salesperson that excels in technical product knowledge, make him/her the point person for any complicated product questions the sales team encounters. If another team member is great with initial calls, make him/her the official ice-breaker. With this method, the company benefits from utilizing staff abilities, while the customer benefits by getting information and service that is beyond expectations.
Timing is Everything
Timeliness in B2B lead follow-ups is always the best policy for a number of reasons, including:
It communicates the responsiveness and customer service orientation of your company.
Leads do not get lost or ignored if they are acted on immediately.
You can get a jump on your competitors through quick action.
Follow-Up Thoroughly
No matter how the lead was generated, make sure to follow-up after your initial contact. Busy professionals will appreciate that you took the extra time to ask if they have any questions or need any additional information in order to make a purchasing decision.
Convert With Content
Look to content marketing to equip your B2B sales team with materials that address every part of the sales cycle. Not only do the materials provide information that could be crucial to converting the sale, they promote your brand, display your professionalism and preparedness, and educate the potential customer. Many times, content is the key tool in building advantageous relationships. Well-written content can facilitate a lead's progression through the sales funnel until they become a customer.
Inbound marketing leads can help you to build up your customer base. When you respond quickly with a well-trained staff that has a standardized process of moving down the sales funnel, you will see an increase in conversion rates. B2B website leads can be converted through a well thought out sales strategy that is consistent, well-trained, professional, timely, and content-rich.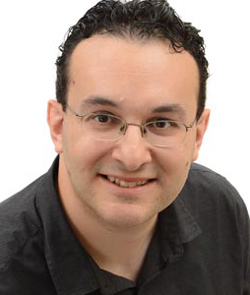 Alex Vasilakos
Director of Marketing
The Finance Marketing Group
Alex@financemarketing.com
Office: 518-591-4645x102 / Fax: 518-677-1071
90 State Street, Suite 1500, Albany, NY 12207
Currently, Alex works exclusively with financial services companies but his depth of knowledge and experience can help design and implement long-reaching strategies for businesses across all industries.
Alex entered advertising and marketing in 2003 as the industry landscape shifted from traditional print to digital media. In that time, he has worked with numerous large accounts .in both healthcare and financial services, and has helped small and medium-sized businesses grow and flourish in their respective digital markets. He has won countless awards for creative direction and strategy, and is certified by Google Partners in both AdWords and Analytics.
Previous Financial Technology Articles
http://www.leasingnews.org/Conscious-Top%20Stories/fintech.html

[headlines]
--------------------------------------------------------------
Leasing and Finance Conferences
Updated Information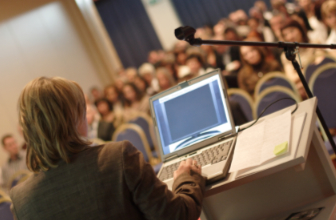 ---
Canadian Finance & Leasing Association
September 12 -14
The Delta Okanagan, Kelowna, BC (Wine Country)
Program
http://members.cfla-acfl.ca/cfladocs/online%20program.pdf
Hotel
http://members.cfla-acfl.ca/Conference2017/Hotel.aspx
Free Shuttle Service
http://members.cfla-acfl.ca/Conference2017/Shuttle_Bus.aspx
Organized Activities
http://members.cfla-acfl.ca/Conference2017/Organized_Activities.aspx
---
Register/Agenda/Exhibitors/Hotel Information
https://www.naelb.org/events/event-description?CalendarEventKey=4d5fa9e3-972e-4a39-b75e-c7e4aa5ba9da&Home=%2fhome
---
October 4, 2017 - October, 6
2017 Funding Symposium
JW Marriott Buckhead
Atlanta, Georgia
---
October 11, 2017 - October 13, 2017
Lend360
Fairmount Dallas, Texas
http://www.lend360.org/
---
October 17, 2017 - October 19, 2017
2017 56th Annual Convention
Gaylord Resort & Convention Center
Orlando, Florida

Gaylord Palms Resort & Convention Center, a Marriott Hotel
What makes this conference difference are funders and brokers who normally do not attend conferences, but come from all parts of the United States. This is not just for members of one group, but open to all, many who do not belong to finance and leasing associations, including specialists with specific followings in business loans, equipment finance and leasing, merchant advance, working capital and other commercial financial transactions.
Early Bird Special s $499 for Brokers, $799 for Lenders, and $950 for Service Providers. The event is being held at the Gaylord Palms Resort & Convention Center, a Marriott Hotel, Kissimmee, Florida Tuesday, October 17 to Thursday, October, 19, 2017. The City is 11.6 miles to Walt Disney World Resort; 19.3 miles Orlando International Airport.
"Our registration is now open and we anticipate over 600 brokers
to attend based on the success of last year and growth we experienced."
Kris D. Roglieri
kris@commercialcapitaltraining.com
Commercial Capital Training Group
www.CommercialCapitalTraining.com
For More Information:
www.naclb.org
---

October 22, 2017 - October 24, 2017
2017 56th Annual Convention
Orlando, Florida
Brochure/Schedule of Events/Speakers/Registration
https://www.elfaonline.org/cvweb_elfa/cgi-bin/documentdll.dll/view?DOCUMENTNUM=1649&DOCUMENTNUM=1649
---

October 22, 2017 - October, 26, 2017
The Palazzo and Sands Convention Center
Venetian Hotel & Casino
Las Vegas, Nevada
Speakers and More Information
https://10times.com/money/speakers


---
"Positioning Today's Lessors for Tomorrow" in Dubai,
United Arab Emirates / October 30 – 31, 2017
Amembal & Halladay is pleased to announce that our Management Symposium, "Positioning Today's Lessors for Tomorrow", will be held in Dubai, United Arab Emirates from October 30th – 31st of 2017.
Critical operational factors such as funding, improving profitability, identifying vulnerabilities and assessing the company's financial health are explored in depth. The speakers, including leasing company executives, will provide insights into successfully shepherding the leasing company into the future.
All members of management will greatly benefit from attending this symposium, including CEOs, CFOs, COOs, middle managers, and those being groomed for management positions.
Registration is now open with an early bird discount in effect until August 15, 2017.

Contact Kelly Farnham for more information and to register:
kelly@amembalandhalladay.com


---
8:00AM - 6:00PM EST
Tickets
$499 ( + $28.44 fee) Early Bird
https://www.eventbrite.com/e/fintech-world-summit-2017-the-evolution-of-finance-tickets-34997256737#tickets
For More Information, please go here:
https://www.eventbrite.com/e/fintech-world-summit-2017-the-evolution-of-finance-tickets-34997256737?aff=es2
---

November 7, 2017
The Regency Ballroom
1300 Van Ness Avenue
San Francisco, CA 94109
$100 Early Bird
Information:
https://www.empirefintechconference.com/pages/sf2017
---
Western Regional Meeting
November 17 - 18, 2017
Doubletree by Hilton - Anaheim
Anaheim, California
Presentation Proposal for November 17 - 18, Orange, California
https://www.surveymonkey.com/r/REGIONALSESSSION
Register, to view event:
https://nefassociation.site-ym.com/Login.aspx?optional=1&store=1&
returl=%2fstore%2fRenewMembership.aspx



[headlines]
--------------------------------------------------------------
##### Press Release ############################
ZRG Partners acquires HM Long Global Partners,
bolstering growing global Life Sciences executive search practice
Rochelle Park, New Jersey, – ZRG Partners, recognized as the fastest growing search firm in the Americas, has announced the acquisition of certain assets of HM Long Global Partners and the hiring of key leaders, expanding one of the most dynamic global Life Sciences recruiting teams in the world.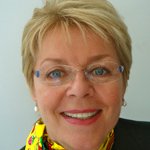 Helga Long
Chief Client Officer
Life Science Practice
ZRG Partners, LLC
As part of the asset acquisition agreement, Helga Long formerly the Chair and CEO of HM Long/RSVP Group, is joining ZRG Partners with a prestigious career. Helga is considered one of the world's top executive search professionals in the Life Sciences sector, as measured by her body of work in this niche. She has helped companies globally for over 30 years with senior level talent acquisition. Prior to her merger of HM Long Global Partners and RSVP, Helga spent 10 years with another leading global search firm as a Vice Chairman of the firm's Life Sciences Practice. Helga will remain as the CEO of HM Long Global, a division of ZRG Partners, and after the integration of the assets, will assume the role of Chief Client Officer in ZRG's global Life Sciences practice working with the ZRG team in supporting clients around the world.
Joining Helga will be several key leaders and support team members who have been working together for over a decade including Charles Rohaut, Managing Director in France. Derick Haire will join as Senior Client Partner in Texas, as well as Lydia Coleman in Virginia.

Larry Hartman
CEO
ZRG Partners
Commenting on the acquisition, Larry Hartmann, CEO of ZRG Partners related, "Our current Life Sciences team, led by Adam El Din, as Global Practice Head and David Fortier, North American Leader, have delivered amazing results the past few years. The addition of Helga Long and the team creates the most powerful super-boutique solution for Life Sciences clients globally. We could not be more excited about the addition of the entire team that has worked together in the market for years."
Helga Long stated, "I am thrilled to join a platform where the focus is on the client and how we can serve them best. ZRG's sophisticated, client centric data and analytics approach in the search process will only enhance the level of work our team has already been doing in the market and create even stronger client partnerships. The alliance with ZRG creates a true 1+1 = 3 combination. I look forward to continuing to serve my clients in delivering top life science talent globally as part of this dynamic organization."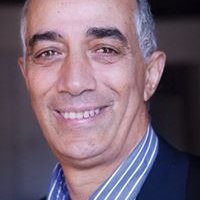 Adam El Din
Head of Global Life Sciences
President Europe at ZRG Partners
Adam El Din commented, "I am delighted that Helga, Charles and their team are joining ZRG partners. Our team will capitalize on our expertise and network to offer our clients a partnership second to none."
### Press Release ############################

[headlines]
--------------------------------------------------------------
Fernando's View
By Fernando F. Croce
A moody chiller ("The Beguiled") and a rollicking fable ("Okja") come to theaters, while new DVDs offer giddy animation ("The LEGO Batman Movie"), a moving drama ("Frantz"), and a master's beginning ("The Lodger").
In theaters: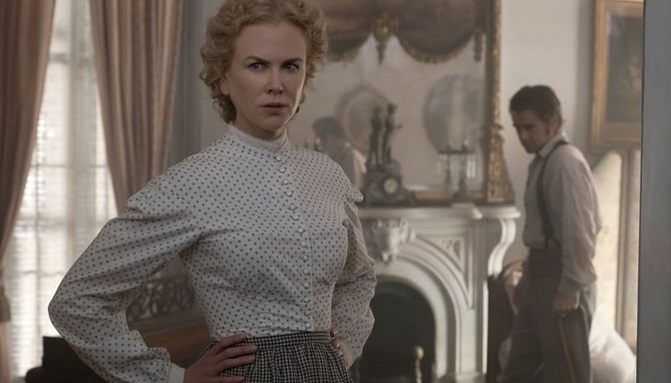 The Beguiled (Focus Pictures): "The Beguiled," a memorable 1971 Gothic chiller starring Clint Eastwood, gets a lavish remake with this moody drama directed by Sofia Coppola ("Lost in Translation"). Set in the South during the Civil War, the story follows a wounded Union Army soldier named McBurney (Colin Farrell), who seeks refuge in an all-female boarding school. While he recuperates, the stranger becomes an object of fascination for the occupants, including headmistress Miss Martha (Nicole Kidman) and teacher Edwina (Kirsten Dunst). With tensions quickly rising among the characters, the classroom threatens to turn into a hothouse. Bringing her own provocative concerns and delicate style to the story, Coppola serves up a bold, fascinating portrait of claustrophobia, desire and obsession, in which brutality and gracefulness keep tantalizingly leaking into each other.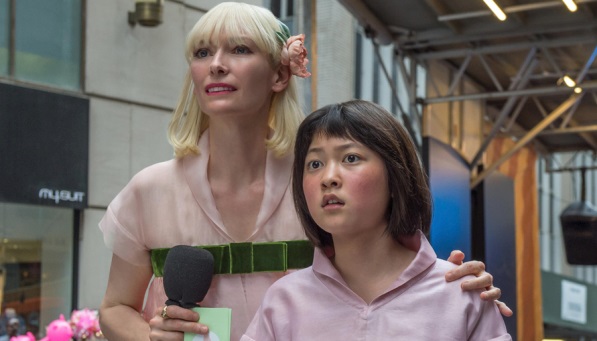 Okja (Netflix): After the futuristic scald of "Snowpiercer," talented South Korean director Bong Joon-ho offers another barbed critique of rabid corporate capitalism with his latest, which was financed by Netflix but deserves to be seen on the big screen. Mixing satire with fantasy, the plot hinges on the friendship between young Mija (Ahn Seo-hyun) and the eponymous creature, a large, experimental animal that has, for ten years, become her best friend. But things take a sharp turn when Okja is sent to New York City as part of a ruthless plan by the conglomerate honcho (Tilda Swinton). It's up to the pint-sized girl to rescue her beloved behemoth, with a group of environmental activists by her side. Fast-moving, funny and poignant, Bong's film is a gorgeous and resonant modern fable.

Netflix Tip: A warm, underrated character actress, Glenne Headly (1955-2017) brought class to productions small and large. So check out Netflix for some of her best roles, which include "Dirty Rotten Scoundrels" (1988), "Dick Tracy" (1990), and "Mr. Holland's Opus" (1995).
On DVD: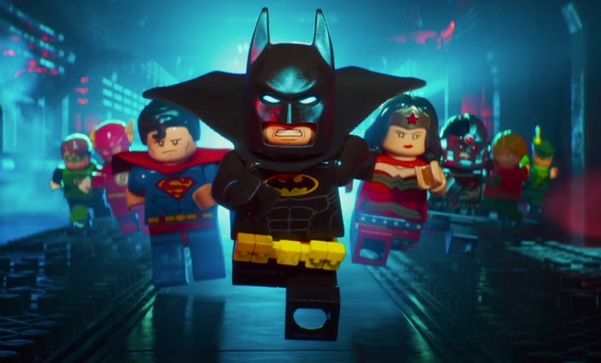 The LEGO Batman Movie (Warner Bros.): A small part in the pop-culture bonanza that was the original "LEGO Movie," Batman gets his very own satirical vehicle in this lightning-paced, dizzyingly enjoyable sequel. Set in a Gotham City constructed out of the eponymous colorful toy blocks, the film follows the Dark Knight aka Bruce Wayne (hilariously voiced by Will Arnett), the brooding superhero who faces his biggest challenge yet from his old arch-nemesis, The Joker (Zach Galifianakis). Even worse, he finds himself increasingly irrelevant, which leads him to question his trademark persona. Can loyal sidekick Robin (Michael Cera) and fellow crime-fighter Batgirl (Rosario Dawson) help restore his spirits so they can save the day? Overflowing with zippy gags, this animated jamboree plays both as a tribute and a spoof of the Batman mystique.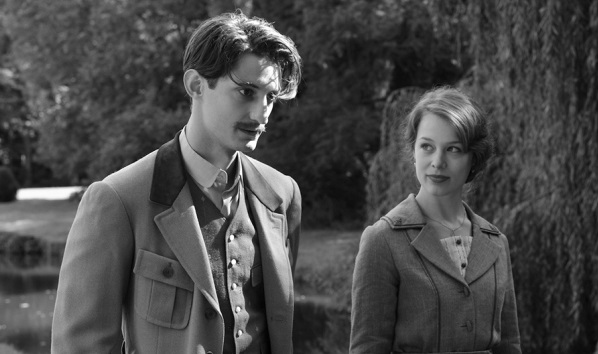 Frantz (Music Box Films): Period drama gets an intriguing makeover in handsome new film from French auteur François Ozon ("Swimming Pool"), set in a small German town in the wake of the First Great War. Anna (Paula Beer) is a young woman whose fiancé Frantz (Anton von Lucke) has died in the trenches of the front. She's joined in her grief by Adrien (Pierre Niney), a mysterious newcomer who introduces himself as Frantz's best friend during the war. A bond grows between the two, though the truth about Adrien's past soon threatens to tear them apart. Adapting Ernst Lubitsch's anti-war 1932 classic "Broken Lullaby," Ozon crafts a somber, poignant and cinematically savvy (it was shot in uncanny black-and-white) fable about life and death in wartime. With subtitles.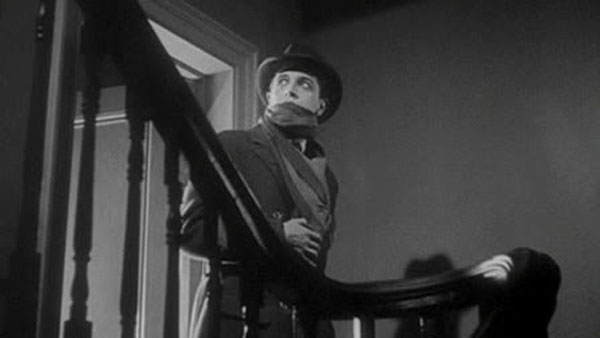 The Lodger (Criterion): Long before he was revered as cinema's Master of Suspense, Alfred Hitchcock scored his breakthrough hit with this atmospheric British chiller from 1927. Set in London in the middle of a mysterious murder spree, the story revolves largely around the new guest in a boarding room run by a married couple (Marie Ault, Arthur Chesney). Though he's quiet and timely in his payments, the stranger (Ivor Novello) is also an eccentric whose habits soon arise the suspicion of the landlady's young daughter (June Tripp). But could the lodger really be the murderer, or is this the first instance of the director's innocent fugitives? Subtitled "A Story of the London Fog," the film brims with ingenious, even experimental style, making a youthful mark while laying the foundation for Hitchcock's later masterpieces.
[headlines]
--------------------------------------------------------------
Terrier Mix
Irvine, California Adopt-a-Dog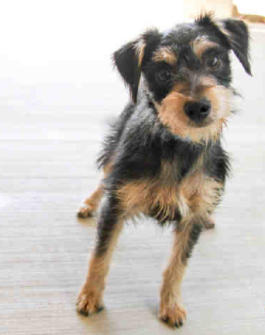 Gwendolyn
ID #A108513
Female
Six Months Old
For more information about this animal, call:
Irvine Animal Care Center at (949) 724-7740
Ask for information about animal ID number A108513
Irvine Animal Care Center
6443 Oak Canyon
Irvine, CA 92618
Phone: 949-724-7740
Adoption Process
http://www.cityofirvine.org/irvine-animal-care-center/adopt-pet
Adopt a Pet

http://www.adoptapet.com/

[headlines]
--------------------------------------------------------------
News Briefs----


U.S. Small Business Borrowing Rose in May
"May rose to 137, its highest since June 2016"
https://www.reuters.com/article/us-usa-economy-lending-idUSKBN19R0WZ
Manufacturing Pickup Signals Boost
to US Economic Growth
http://www.industryweek.com/data-and-statistics/manufacturing-pickup-signals-boost-us-economic-growth
Just One Third of OnDeck Borrowers
Need Human Intervention
http://fintechlab.com.br/index.php/2017/07/05/just-one-third-of-ondeck-borrowers-need-a-human-intervention-bank-innovation/
What Happened to Bizfi?
by Sean Murray, deBanked
http://debanked.com/2017/07/what-happened-to-bizfi/
CAN Capital Resumes Funding
By: Cheryl Winokur Munk. deBanked
http://debanked.com/2017/07/can-capital-resumes-funding/
VW Credit, Inc., Invests in AutoGravity Leading Financial
Technology for Vehicle Financing
http://www.prnewswire.com/news-releases/vw-credit-inc-invests-in-autogravity-leading-financial-technology-for-vehicle-financing-300483879.html
[headlines]
--------------------------------------------------------------

You May Have Missed---
How social media can help reunite pets with their owners
http://www.sacbee.com/article159782259.html
[headlines]
--------------------------------------------------------------
Baseball Poem

Our sons shake their heads
They don't understand
How we could have lost
Those Mantle rookies
Early Aarons
And sophomore Stargells
Not just a single star
But whole galaxies
Swallowed up in black holes
Long gone
Of course if our generation
Had hung on
Those cardboard rectangles
Would not be worth all that much today
To our collecting sons
Would they?
Can't have it both ways
Worth
Is in the eye of the kid
Beholding a likeness he sees
In his favorite team's colors
At the ballpark or on TV—
Paper companion to
An autographed plastic & foam seat cushion
Or a newspaper clipping from that day
He became the batting champ
Of one lad's heart
Even as we stuck the cards in bike wheels
Or flipped and pitched them
Snapping them fiercely against concrete
Even then some were special
Would we sell them today?
What would it profit us
To gain transitory bucks
But lose reminders
Of the way we were?
That much?
Well, that's different
Yet no one can purchase memories
Connections with first heroes
Access to the seasons of our
Infatuation
Written by Gene Carney
"Romancing the Horsehide,"
Baseball Poems on Players and
the game. Published by McFarland
and Company.
[headlines]
--------------------------------------------------------------

Sports Briefs----

Cavs' Front-Office Chaos Could Be Start
of Cleveland's Worst Nightmare
http://bleacherreport.com/articles/2720127-cavs-front-office-chaos-could-be-start-of-clevelands-worst-nightmare
[headlines]
--------------------------------------------------------------


California Nuts Briefs---
Roadshow: Has Los Gatos traffic mess just moved
to new neighborhoods?
http://www.mercurynews.com/2017/07/06/roadshow-has-los-gatos-traffic-mess-just-moved-to-new-neighborhoods/
[headlines]
--------------------------------------------------------------



"Gimme that Wine"

http://www.youtube.com/watch?v=EJnQoi8DSE8
Best Restaurant for Wine/ Wine Spectator
https://restaurants.winespectator.com/
Scheid Family Wines Erects Huge Wind Turbine
in Salinas Valley - Generate 100% Power Needs
https://www.winebusiness.com/news/?go=get
Viognier continues to seduce Washington winemakers
http://www.yakimaherald.com/scene/wine/northwest-wine-viognier-continues-to-seduce-washington-winemakers/article_6978d9f4-61b9-11e7-8eec-d71e2215f847.html
Forget Alexa, Amazon's next big product is ... wine
https://www.theguardian.com/technology/2017/jul/06/amazon-next-big-product-wine
'The Sideways Effect': How A Wine
-Obsessed Film Reshaped the Industry
http://www.npr.org/sections/thesalt/2017/07/05/535038513/the-sideways-effect-how-a-wine-obsessed-film-reshaped-the-industry
Michelin buys 40% of Wine Advocate
http://www.decanter.com/wine-news/michelin-wine-advocate-deal-372090/
Central Coast Wine Competition names top winners
http://www.sanluisobispo.com/living/food-drink/wine-beer/article159281659.html
Canadian Wine Is Primed To Earn More Attention
https://www.beveragemedia.com/2017/06/28/northern-exposure/
Free Mobile Wine Program
http://leasingnews.org/archives/Feb2010/2_26.htm#mobile
Wine Prices by vintage
http://www.winezap.com
http://www.wine-searcher.com/
US/International Wine Events
http://www.localwineevents.com/
Leasing News Wine & Spirits Page
http://two.leasingnews.org/Recommendations/wnensprts.htm

[headlines]
----------------------------------------------------------------
This Day in American History
1742 - A Spanish force invading Georgia ran headlong into the colony's British defenders. A handful of British and Spanish colonial troops faced each other on a Georgia coastal island and decided the fate of a colony.
1777 - American troops gave up Fort Ticonderoga, on Lake Champlain, to the British.
1778 - Allied French fleet under Comte d'Estaing arrives in America.
1754 - In New York City, Kings College opened. For its first year of operation, the institution admitted eight students and one faculty member, Dr. Samuel Johnson, who would also serve as the school president. In 1784, Kings College was renamed Columbia College, and later would became Columbia University. Many prestigious awards hail from the university today, including the Columbia Award for Journalism and the Pulitzer Prize for Journalism that was named after former Columbia professor, Joseph Pulitzer.
1802 - Created by Robert Rusticoat in Hudson, New York, the first comic book to ever be published was "The Wasp."
1807 - First account of the Lewis & Clark expedition is published, Pittsburgh, PA.
1834 - The Farren Riot (or Tappan Riot), began in New York City, lasting four nights. Protestants, who had controlled the booming city since the Revolution, and fear and resentment of blacks among the growing underclass of Irish immigrants and their kin, combined to fan the flames. In 1827, Britain repealed legislation controlling and restricting emigration from Ireland, and 20,000 Irish emigrated; by 1835 over 30,000 Irish arrived in New York annually. In May and June 1834, the silk merchants and ardent abolitionists Arthur and Lewis Tappan stepped up their agitation for the abolition of slavery by underwriting the formation in New York of a female anti-slavery society. Abolitionists had told their daughters to marry blacks, black dandies in search of white wives were promenading Broadway on horseback, and Arthur Tappan had divorced his wife and married a black woman. The trigger to the riot was a disturbance following a misunderstanding at the Chatham Street Chapel, a former theater converted with money from Tappan for a ministry. An integrated group that had convened at the chapel on July 4 to celebrate New York's emancipation (in 1827) of its remaining slaves, was set upon by angry spectators.
1846 - Commander J.D. Sloat of the United State Navy raised the American flag in Monterey, proclaiming United States citizenship for California. Sloat decided to take possession of California because he feared the British might occupy Monterey and he was concerned about the reported revolution in Sonoma. The Commodore told the people of Monterey that he came to bring greater political freedom and stability, and henceforth, California would be a part of the United States. Population the pueblo of Yerba Buena estimated at about 1000 non-natives. There were about 50 buildings in the pueblo.
1851 - San Francisco's population estimated at 30,000; the Gold Rush was on.
1851 - Birthday of Lillian Jane Martin (d. 1943), founder of Mt. Zion Hospital in San Francisco, the first mental hygienic clinic for normal pre-school children and the elderly. She was also a famed psychologist who started the field of gerontology by opening a clinic for the aged in 1929, when she was 78. She lived to an advanced age, doing such things as traveling through the jungles of South America at 87. In her "before" career, she worked through the ranks at Stanford to become a full professor of psychology in 1911. She was the first woman to head any department there. After mandatory retirement at 65, she got bored and began feeling old so she taught herself to type and then did strenuous exercises to strengthen her body. In 1920 (at 69) she founded Mt. Zion Hospital.
http://www.webster.edu/~woolflm/martin.html
1851 - Birthday of Charles A. Tindley (d. 1933), Berlin, MD. African-American Methodist preacher and songwriter. His most enduring gospel hymns include 'Stand By Me,' 'Nothing Between,' 'Leave It There,' and 'By and By.'
http://www.cyberhymnal.org/bio/t/i/tindley_ca.htm
http://www.aaregistry.com/african_american_history/1903/
Charles_A_Tindley_was_a_servant_of_the_Lord
http://www.templeumc.org/archives/Charles_Tindley.html
1861 - Birthday of Dr. Nettie Maria Stevens (d. 1912), Cavendish, VT. U.S. biologist who, in 1905, announced that chromosomes X and Y were responsible for the sex of the individual. She was never rightfully given full credit for her discovery.
http://www.dwwood.com/wise/science.html#stevens
1863 - Lt. Colonel Christopher "Kit" Carson (for whom I was named as my father was writing the radio series in 1942) leaves Santa Fe with his troops, beginning his campaign against the Indians of New Mexico and Arizona. A famed mountain man before the Civil War, Carson was responsible for waging a destructive war against the Navajo that resulted in their removal from the Four Corners area to southeastern New Mexico. Carson was perhaps the most famous trapper and guide in the West. He traveled with the expeditions of John C. Fremont in the 1840s, leading Fremont through the Great Basin. Fremont's flattering portrayal of Carson made the mountain man a hero when the reports were published and widely read in the east. Later, Carson guided Stephen Watts Kearney to New Mexico during the Mexican-American War. In the 1850s, he became the Indian agent in Taos for New Mexico, a position he left in 1861 to accept a commission as lieutenant colonel in the 1st New Mexico Volunteers.
Although Carson's unit saw action in the New Mexico battles of 1862, he was most famous for his campaign against the Indians. Despite his reputation for being sympathetic and accommodating to tribes such as the Mescaleros, Kiowas, and Navajo, under orders of the US Military, Carson waged a brutal campaign against the Navajo in 1863. When bands of Navajo refused to accept confinement on reservations, Carson terrorized the Navajo lands--burning crops, destroying villages, and slaughtering livestock. Carson rounded up some 8,000 Navajo and marched them across New Mexico for imprisonment on the Bosque Redondo, over 300 miles from their homes, where they remained for the duration of the war After the Civil War, Carson commanded Fort Garland garrison in Colorado. When he retired, he moved his family back to Taos, New Mexico, where he died May 23, 1868.
http://members.aol.com/RVSNorton/Lincoln5.html
http://www.civilwarphotos.net/files/images/201.jpg
http://www.desertusa.com/mag99/jan/papr/kitcarson.html
http://www.findagrave.com/cgi-bin/fg.cgi?page=gsrandGScid=38154
1865 - Mary E. Surratt became the first woman to be executed by the US government after being found guilty of conspiring with John Wilkes Booth to assassinate President Abraham Lincoln. Her conviction was a subject of controversy as the only crime she appeared to have committed was to own the boarding house where Booth planned Lincoln's assassination. The president and those living in the area condemned her for allowing the plot to be hatched in her house. Whether she was part of the plot or knew of it was never proven. Three others, also convicted in the conspiracy, were hanged along with her: Lewis Payne, David E. Harold and George A. Atzerodt. This took place at Buzzard Point, site of the first U.S. Penitentiary. Her son, one of the original conspirators whose plan it was to kidnap Lincoln, broke with Booth at the suggestion of assassination. Mary Surratt and the three men who were part of the conspiracy, were hung after a trial replete with suppression of evidence, legal errors, etc. According to President Andrew Johnson, she "kept the nest that hatched the egg," and that was enough to kill her by an official act of the United States Army. Her son who had escaped to Canada was later was tried by a civilian court. He went free when the majority of the hung jury voted for his acquittal. Sightings of the ghost of Mary Surratt have been made here, at her boarding house on K Street, and at the site of the Old Brick Capitol (now the site of the Supreme Court). The ghost of Anna Surratt is said to be heard occasionally banging at the White House door to plead for the life of her mother as she did in fact on the eve of the execution.
http://members.aol.com/RVSNorton/Lincoln26.html
http://www.surratt.org/documents/dmarye.html
1876 - The most notorious train robber of the American West, Jesse James, held up the Missouri-Pacific train and robbed about $15,000. Accompanied by his gang, Jesse James came to typify the hazards of the 19th-century frontier as it has been portrayed in motion-picture Westerns.
1887 - Beatrice Fox Auerbach (d. 1968) birthday, Hartford, Connecticut. She was a business executive and philanthropist who established a foundation to train women's groups in the techniques of community organization. She succeeded her father as president of Hartford's G. Fox and Company and developed it into the largest privately-owned retail store in the nation. She was inducted into the Connecticut Women's Hall of Fame in 1994.
http://www.us-israel.org/jsource/biography/fox.html
http://www.cwhf.org/browse/auerbach.htm
1896 - The Presidential campaign was, in many ways, a battle over money. As was expected, the Republican campaign, led by the party's presidential nominee, Ohio governor William McKinley, centered on maintaining the gold standard. On the other side of the fence, the Democrats took a cue from the Populist party and latched on to the free coinage of silver as one of their guiding issues. While the Democrats' decision to support silver shocked political observers, their nominee for the Oval Office proved to be even more surprising. The Democrats had already settled on their issue, but the summer of 1896 found them without a clear candidate for the Oval Office. That all changed at the party's national convention in Chicago on July 7 when William Jennings Bryan, then just a young scribe from Nebraska, stepped to speak before the Democrats' 20,000 delegates. An ardent supporter of the silver movement, Bryan seized the reins of the party by railing against the Republicans and their "demand for a gold standard." During his speech, Bryan laid down his now famous vow against gold and the Republicans: "You shall not press down upon the brow of labor this crown of thorns, you shall not crucify mankind upon a cross of gold." These indelible words sent the delegates into frenzy and effectively sealed Bryan's unlikely nomination as the Democrats' candidate for President. Alas, Bryan's fiery oratory proved to be no match for McKinley's fat coffers. Backed by the money and influence of the nation's business leaders, the Republicans spent roughly $7 million on their campaign. Bryan, on the other hand, spent a scant $300,000 and ultimately lost his bid for the White House. The electoral vote was McKinley, 271; William Jennings Bryan, 176. The popular vote was McKinley 7,103,779, Bryan 5,402,925. The Republicans not only gained the White House but four seats in the Senate to lead 47-34, seven seats going to minor parties. In the House, the Republicans lost 40 seats but still held a 204-113 majority, 40 seats going to minor parties. The Republican Party was free to have its way and on January 12, the new National Monetary Conference met at Indianapolis, IN and endorsed the existing gold standard.
1898 - Hawaii was annexed when President William McKinley signed the Newlands Resolution, approved by Congress on July 4, 1898. No change in government took place until 1900 when Congress passed an act making Hawaii an "incorporated" territory of the US. This act remained in effect until Hawaii became a state in 1959.
1899 – Birthday of motion picture director George Cukor (d. 1983) in lower Manhattan. He was replaced as the director of "Gone with the Wind" but he went on to direct "The Philadelphia Story" (1940), "Gaslight" (1944), "Adam's Rib" (1949), Born Yesterday" (1950), "A Star is Born" (1954) and "My Fair Lady (1964). He continued to work into the 1980s.
1900 – Boston Beaneaters pitcher Kid Nichols took only nine seasons to win 300 games. The 30-year-old righty won 361 games, 7th all-time, during his 15-year career and remains the youngest player ever to accomplish the feat.
1905 - Temperatures reached 127ø F (53ø C), Parker Arizona (state record)
1906 – (Believed to be) Birthday of legendary pitcher Leroy Robert "Satchel" Paige, Mobile, AL. Paige is one of the folk heroes, perhaps the most celebrated, of baseball's Negro leagues who became a rookie pitcher in the Majors at the age of 42. His exact age was one of the mysteries in the legend that accompanied him into the big leagues in 1948 with the Cleveland Indians, and it was still a mystery when he pitched his final three innings for the Kansas City A's in 1965 when he was admitting to 59. He was celebrated for his homespun wit as well as for his fastball and stamina, and most especially for his admonition: ''Don't look back. Something might be gaining on you.'' He struck out Hall of Famer Rogers Hornsby five times in one exhibition game and Joe DiMaggio called him ''the best I've ever faced, and the fastest.''
"Sometimes I feel like I will never stop
Just go forever
Till one fine morning
I'll reach up and grab me a handful of stars
and swing out my long lean leg
and whip three hot strikes burning down the heavens
and look over at God and say
How about that!"
— Samuel Allen, "To Satch" http://memory.loc.gov/ammem/today/jul07.html
1907 - Robert A. Heinlein birthday (d. 1988), Butler, MO. Prolific American writer, grand master of science fiction. His first stories appeared in action-adventure pulp magazine "Astounding Science Fiction" in 1939. His first novel, "Rocket Ship Galileo," appeared in 1947 and paved way to children's science fiction. Wrote "The Green Hills of Earth," the militarist "Starship Troopers," and the 60s hippie-oriented "Stranger in a Strange Land" (a favorite of mass murderer Charles Manson).
In 1975, Heinlein was awarded the first Grand Master Nebula.
http://www.nitrosyncretic.com/rah/
http://www.wegrokit.com/
http://www.amazon.com/exec/obidos/ASIN/0451912535/inktomi-bkasin-20/
002-2909458-5798421
1907 – Florenz Ziegfeld staged his first Follies on the roof of the New York Theater in New York City. The elaborate theatrical revue ran through 1931, with renewals in 1934 and 1936. They became a radio program in 1932 and 1936 as "The Ziegfeld Follies of the Air."
1908 - Harriette Louisa Simpson Arnow (d. 1986) birthday, Wayne County, KY. U.S. author who described the Southern Appalachian life and people with honesty and authenticity. She earned a college degree, which shocked her family who were descendants of original Kentucky settlers that didn't believe in women's education. She had to move to Cincinnati to live. Her most critically acclaimed best seller was "Hunter's Horn" (1949).
http://athena.english.vt.edu/~appalach/writersA/arnow.html
http://www.oriscus.com/kywriters/arnow.htm
http://webpages.marshall.edu/~broyles2/overv1.html
1909 - Inventor George Cahill brought portable lights to Grand Rapids, MI for a night baseball game with Zanesville. The host team won, 11-10, in seven innings, with the only complaints coming from the outfielders, who had trouble seeing balls hit above the lights.
1911 – In the first wildlife preservation treaty, the US, Great Britain, Japan and Russia signed the North Pacific Fur Seal Convention of 1911, banning open-water seal hunting.
1913 - Birthday of sax player Hank Mobley (d. 1986), Eastman, GA.
http://members.tripod.com/~hardbop/mobley.html
http://www.wright.edu/~martin.maner/mobley.htm
http://www.metroactive.com/papers/metro/11.20.97/jazz-9747.html
1914 - Suffering heavy losses from Federal League competition in Baltimore, Orioles owner Jack Dunn offered Babe Ruth, Ernie Shore and Ben Egan for $10,000 to old friend Connie Mack, who refused, pleading poverty. Cincinnati, which has a working agreement giving them the choice of two players, ignored Ruth and took OF George Twombly and SS Claud Derrick. Dunn finally sold his threesome to new owner Joe Lannin of the Red Sox for a reported $25,000.
1915 - Birthday of black author Margaret Walker (d. 1998), Birmingham, Alabama.
http://www.olemiss.edu/depts/english/ms-writers/dir/alexander_margaret_walker/
http://www.ibiblio.org/ipa/walker/
http://dept.english.upenn.edu/~afilreis/50s/walker-margaret.html
1917 - Birthday of jazz guitarist Lloyd "Tiny" Grimes (d. 1989), Newport News, VA. Played with Charlie Parker and later became a rock 'n' roll guitarist.
http://www.geocities.com/bighollowtwang/TinyGrimes.html
http://www.geocities.com/bighollowtwang/TinyGrimes.html
http://www.centrohd.com/biogra/g2/tiny_grimes_b.htm
http://www.geocities.com/doo_wop_gino/cats.htm
1917 - John (Lonzo) Sullivan (d. 1967) of the country comedy duo of Lonzo and Oscar was born in Edmonton, Kentucky. John's Brother, Rollin, was Oscar. The brothers' original songs included such ditties as "I'm My Own Grandpa" - a hit before the Second World War - "You Blacked My Blue Eyes Too Often" and "Take Them Cold Feet Out of My Back." In 1947, Lonzo and Oscar began a 20-year association with the Grand Ole Opry which ended in June, 1967 with John Sullivan's death.
1917 – Birthday of former Postmaster General (Johnson Administration) and NBA Commissioner Larry O'Brien (d. 1990), at Springfield, MA, coincidentally the birthplace of basketball. O'Brien led John F. Kennedy's successful Senate campaign and repeated it in the 1960 Presidential campaign. The NBA Championship trophy is named for him as he was NBA Commissioner (1975-84).
1923 - Famed San Franciscan Lefty O'Doul, who will become an outstanding Major League hitter later in his career, gives up 13 runs in the sixth inning and 16 runs in the three innings he pitched, as the Indians rout the Red Sox, 27-3. He will finish his 11-year stint in the Majors with a lifetime batting average of .349.
1927 - Trumpeter and conductor Doc Severinsen was born Carl Hilding Severinsen at Arlington, Oregon, perhaps best known as the band leader for "The Tonight Show, Starring Johnny Carson."
http://www.delafont.com/music_acts/Doc-Severinsen.htm
http://www.pianodesk.com/oldpage/doc.htm
http://www.dwerden.com/doc/
1928 - Singer Mary Ford (d. 1977), who had a series of pop hits with her husband, guitarist Les Paul, in the 1950's, was born in Pasadena, California. Their successes included "Mockin' Bird Hill," "How High the Moon" and "Waiting For the Sunrise." Their recordings were among the earliest to use the technique of multitracking and featured Ford's voice answering Paul's talking guitar. The hits stopped in 1961, and Les Paul and Mary Ford were divorced two years later.
http://us.imdb.com/Name?Ford,+Mary+(I )
http://www.reevesaudio.com/visitlesandmary.html
http://www.gould68.freeserve.co.uk/Les'n'MaryCol.html
1928 – "The best thing since sliced bread!" It was sold for the first time (on the inventor's 48th birthday) by the Chillicothe (Missouri) Baking Company.
1930 – Construction began on Boulder Dam, now Hoover Dam, on the Colorado River.
http://en.wikipedia.org/wiki/Boulder_Dam.
1934 - F. Scott Fitzgerald, Thomas Wolfe, and Maxwell Perkins, lunch together. Fitzgerald advises Wolfe, struggling with Perkins over revisions to "Of Time & the River": "You never cut anything out of a book you regret later."
1936 – The Yankees' Joe DiMaggio became the first rookie ever to play in the Major League All-Star Game. This was the first win for the NL which had lost the first three, and they were helped by a DiMaggio error.
1937 - With President Franklin D. Roosevelt in attendance at Griffith Stadium in Washington, Yankees' first baseman Lou Gehrig drives in four runs with a home run and a double to lead the AL to an 8-3 victory over the National League in All-Star action.
1937 – The Peel Commission Report recommended the partition of Palestine in the first such formal recommendation in the history of Palestine. A British Royal Commission of Inquiry, headed by Lord Peel, had been appointed in 1936 to investigate the causes of unrest in Mandatory Palestine, which was administered by Britain, following the six-month-long Arab general strike there. The commission published a report that, for the first time, stated that the League of Nations Mandate had become unworkable and recommended partition. The British cabinet endorsed the Partition plan in principle, but requested more information. Following the publication, in 1938, the Woodhead Commission was appointed to examine it in detail and recommend an actual partition plan. The Arabs opposed the partition plan and condemned it unanimously. The Arab High Committee opposed the idea of a Jewish state and called for an independent state of Palestine, "with protection of all legitimate Jewish and other minority rights and safeguarding of reasonable British interests." They also demanded cessation of all Jewish immigration and land purchase. They argued that the creation of a Jewish state and lack of independent Palestine was a betrayal of the word given by Britain.
1940 - Birthday of drummer, singer, musician Ringo Starr, born Richard Starkey at Liverpool, England. He replaced Pete Best as the Beatles drummer in August, 1962. He had two million-selling No. 1 solo singles: "Photograph" and "You're Sixteen." He married actress Barbara Bach in 1981 and appeared in several films, including "That'll Be the Day," "Cave Man" and Paul McCartney's "Give My Regards to Broad Street."
1945 - BAKER, THOMAS A., Medal of Honor
Rank and organization: Sergeant, U.S. Army, Company A, 105th Infantry, 27th Infantry Division. Place and date: Saipan, Mariana Islands, 19 June to 7 July 1944. Entered service at: Troy, N.Y. Birth: Troy, N.Y. G.O. No.: 35, 9 May 1945. Citation: For conspicuous gallantry and intrepidity at the risk of his life above and beyond the call of duty at Saipan, Mariana Islands, 19 June to 7 July 1944. When his entire company was held up by fire from automatic weapons and small-arms fire from strongly fortified enemy positions that commanded the view of the company, Sgt. (then Pvt.) Baker voluntarily took a bazooka and dashed alone to within 100 yards of the enemy. Through heavy rifle and machinegun fire that was directed at him by the enemy, he knocked out the strong point, enabling his company to assault the ridge. Some days later while his company advanced across the open field flanked with obstructions and places of concealment for the enemy, Sgt. Baker again voluntarily took up a position in the rear to protect the company against surprise attack and came upon 2 heavily fortified enemy pockets manned by 2 officers and 10 enlisted men which had been bypassed. Without regard for such superior numbers, he unhesitatingly attacked and killed all of them. Five hundred yards farther, he discovered 6 men of the enemy who had concealed themselves behind our lines and destroyed all of them. On 7 July 1944, the perimeter surrounding Sgt. Baker was attacked from 3 sides by from 3,000 to 5,000 Japanese. During the early stages of this attack, Sgt. Baker was seriously wounded but he insisted on remaining in the line and fired at the enemy at ranges sometimes as close as 5 yards until his ammunition ran out. Without ammunition and with his own weapon battered to uselessness from hand-to-hand combat, he was carried about 50 yards to the rear by a comrade, who was then himself wounded. At this point Sgt. Baker refused to be moved any farther stating that he preferred to be left to die rather than risk the lives of any more of his friends. A short time later, at his request, he was placed in a sitting position against a small tree. Another comrade, withdrawing, offered assistance. Sgt. Baker refused, insisting that he be left alone and be given a soldier's pistol with its remaining 8 rounds of ammunition. When last seen alive, Sgt. Baker was propped against a tree, pistol in hand, calmly facing the foe. Later Sgt. Baker's body was found in the same position, gun empty, with 8 Japanese lying dead before him. His deeds were in keeping with the highest traditions of the U.S. Army
1944 - AGERHOLM, HAROLD CHRIST, Medal of Honor
Rank and organization: Private First Class, U.S. Marine Corps Reserve. Born: 29 January 1925, Racine, Wis. Accredited to: Wisconsin. Citation: For conspicuous gallantry and intrepidity at the risk of his life above and beyond the call of duty while serving with the 4th Battalion, 10th Marines, 2d Marine Division, in action against enemy Japanese forces on Saipan, Marianas Islands, 7 July 1944. When the enemy launched a fierce, determined counterattack against our positions and overran a neighboring artillery battalion, Pfc. Agerholm immediately volunteered to assist in the efforts to check the hostile attack and evacuate our wounded. Locating and appropriating an abandoned ambulance jeep, he repeatedly made extremely perilous trips under heavy rifle and mortar fire and single-handedly loaded and evacuated approximately 45 casualties, working tirelessly and with utter disregard for his own safety during a grueling period of more than 3 hours. Despite intense, persistent enemy fire, he ran out to aid 2 men whom he believed to be wounded marines but was himself mortally wounded by a Japanese sniper while carrying out his hazardous mission. Pfc. Agerholm's brilliant initiative, great personal valor and self-sacrificing efforts in the face of almost certain death reflect the highest credit upon himself and the U.S. Naval Service. He gallantly gave his life for his country.
1944 - MOTO, KAORU, Medal of Honor
Private First Class Kaoru Moto distinguished himself by extraordinary heroism in action on 7 July 1944, near Castellina, Italy. While serving as first scout, Private First Class Moto observed a machine gun nest that was hindering his platoon's progress. On his own initiative, he made his way to a point ten paces from the hostile position, and killed the enemy machine gunner. Immediately, the enemy assistant gunner opened fire in the direction of Private First Class Moto. Crawling to the rear of the position, Private First Class Moto surprised the enemy soldier, who quickly surrendered. Taking his prisoner with him, Private First Class Moto took a position a few yards from a house to prevent the enemy from using the building as an observation post. While guarding the house and his prisoner, he observed an enemy machine gun team moving into position. He engaged them, and with deadly fire forced the enemy to withdraw. An enemy sniper located in another house fired at Private First Class Moto, severely wounding him. Applying first aid to his wound, he changed position to elude the sniper fire and to advance. Finally relieved of his position, he made his way to the rear for treatment. Crossing a road, he spotted an enemy machine gun nest. Opening fire, he wounded two of the three soldiers occupying the position. Not satisfied with this accomplishment, he then crawled forward to a better position and ordered the enemy soldier to surrender. Receiving no answer, Private First Class Moto fired at the position, and the soldiers surrendered. Private First Class Moto's extraordinary heroism and devotion to duty are in keeping with the highest traditions of military service and reflect great credit on him, his unit, and the United States Army.
1944 - O'BRIEN, WILLIAM J., Medal of Honor
Rank and organization: Lieutenant Colonel, U.S. Army, 1st Battalion, 105th Infantry, 27th Infantry Division. Place and date: At Saipan, Marianas Islands, 20 June through 7 July 1944. Entered service at: Troy, N.Y. Birth: Troy, N.Y. G.O. No.: 35, 9 May 1945. Citation: For conspicuous gallantry and intrepidity at the risk of his life above and beyond the call of duty at Saipan, Marianas Islands, from 20 June through 7 July 1944. When assault elements of his platoon were held up by intense enemy fire, Lt. Col. O'Brien ordered 3 tanks to precede the assault companies in an attempt to knock out the strongpoint. Due to direct enemy fire the tanks' turrets were closed, causing the tanks to lose direction and to fire into our own troops. Lt. Col. O'Brien, with complete disregard for his own safety, dashed into full view of the enemy and ran to the leader's tank, and pounded on the tank with his pistol butt to attract 2 of the tank's crew and, mounting the tank fully exposed to enemy fire, Lt. Col. O'Brien personally directed the assault until the enemy strongpoint had been liquidated. On 28 June 1944, while his platoon was attempting to take a bitterly defended high ridge in the vicinity of Donnay, Lt. Col. O'Brien arranged to capture the ridge by a double envelopment movement of 2 large combat battalions. He personally took control of the maneuver. Lt. Col. O'Brien crossed 1,200 yards of sniper-infested underbrush alone to arrive at a point where 1 of his platoons was being held up by the enemy. Leaving some men to contain the enemy he personally led 4 men into a narrow ravine behind, and killed or drove off all the Japanese manning that strongpoint. In this action he captured S machineguns and one 77-mm. fieldpiece. Lt. Col. O'Brien then organized the 2 platoons for night defense and against repeated counterattacks directed them. Meanwhile he managed to hold ground. On 7 July 1944 his battalion and another battalion were attacked by an overwhelming enemy force estimated at between 3,000 and 5,000 Japanese. With bloody hand-to-hand fighting in progress everywhere, their forward positions were finally overrun by the sheer weight of the enemy numbers. With many casualties and ammunition running low, Lt. Col. O'Brien refused to leave the front lines. Striding up and down the lines, he fired at the enemy with a pistol in each hand and his presence there bolstered the spirits of the men, encouraged them in their fight and sustained them in their heroic stand. Even after he was seriously wounded, Lt. Col. O'Brien refused to be evacuated and after his pistol ammunition was exhausted, he manned a .50 caliber machinegun, mounted on a jeep, and continued firing. When last seen alive he was standing upright firing into the Jap hordes that were then enveloping him. Sometime later his body was found surrounded by enemy he had killed. His valor was consistent with the highest traditions of the service.
1944 - TANOUYE, TED T., Medal of Honor
Technical Sergeant Ted T. Tanouye distinguished himself by extraordinary heroism in action on 7 July 1944, near Molino A Ventoabbto, Italy. Technical Sergeant Tanouye led his platoon in an attack to capture the crest of a strategically important hill that afforded little cover. Observing an enemy machine gun crew placing its gun in position to his left front, Technical Sergeant Tanouye crept forward a few yards and opened fire on the position, killing or wounding three and causing two others to disperse. Immediately, an enemy machine pistol opened fire on him. He returned the fire and killed or wounded three more enemy soldiers. While advancing forward, Technical Sergeant Tanouye was subjected to grenade bursts, which severely wounded his left arm. Sighting an enemy-held trench, he raked the position with fire from his submachine gun and wounded several of the enemy. Running out of ammunition, he crawled 20 yards to obtain several clips from a comrade on his left flank. Next, sighting an enemy machine pistol that had pinned down his men, Technical Sergeant Tanouye crawled forward a few yards and threw a hand grenade into the position, silencing the pistol. He then located another enemy machine gun firing down the slope of the hill, opened fire on it, and silenced that position. Drawing fire from a machine pistol nest located above him, he opened fire on it and wounded three of its occupants. Finally taking his objective, Technical Sergeant Tanouye organized a defensive position on the reverse slope of the hill before accepting first aid treatment and evacuation. Technical Sergeant Tanouye's extraordinary heroism and devotion to duty are in keeping with the highest traditions of military service and reflect great credit on him, his unit, and the United States Army.
1946 - Pope Pius XII presided over the canonization ceremonies for Mother Frances Xavier Cabrini as she became the first American to be canonized. She was the founder of the Missionary Sisters of the Sacred Heart of Jesus and her principal shrine is at Mother Cabrini High School, New York, NY. Cabrini was born at Sant' Angelo Lodigiano in Lombard Province of Lodi in what was then part of the Austrian Empire, now Italy, on July 15, 1859 and died at Chicago, IL, December 22,1917. Her feast day is celebrated on December 22.
1947 – The infamous Roswell Incident occurred in Roswell, NM. A USAF balloon crashed at a ranch there. Following wide initial interest in the crashed "flying disc," the US military stated that it was merely a conventional weather balloon. Interest subsequently waned until the late 1970s, when ufologists began promoting a variety of increasingly elaborate conspiracy theories, claiming that one or more alien spacecraft had crash-landed, and that the extraterrestrial occupants had been recovered by the military, who then engaged in a cover-up. In the 1990s, the US military published two reports disclosing the true nature of the crashed object: a nuclear test surveillance balloon from Project Mogul. Nevertheless, the Roswell incident continues to be of interest in popular media, and conspiracy theories surrounding the event persist. Roswell has been described as "the world's most famous, most exhaustively investigated, and most thoroughly debunked UFO claim."
1948 - Satchel Paige was signed to pitch for the Cleveland Indians on his 42d birthday…we think. Paige, who became a baseball legend playing in the Negro leagues, put on a Major League uniform for the first time in his 23- year career. While he claimed to be 39, many speculated that he was actually in his 50's. He ended the season with a 6-1 record and was instrumental in helping the Indians to the American League pennant.
1948 - Top Hits
"You Can't Be True, Dear" - The Ken Griffin Orchestra (vocal: Jerry Wayne)
"Nature Boy" - Nat King
"Woody Woodpecker Song" - The Kay Kaiser Orchestra (vocal: Gloria Wood and The Campus Kids)
"Bouquet of Roses" - Eddy Arnold
1949 - Jack Webb's "Dragnet" makes its radio debut on NBC radio. This was the first program to dramatize actual cases from police files. Each episode, on both radio and television, began with the announcement: "The story you are about to hear [see] is true; the names have been changed to protect the innocent" and ended with the sentence the criminal was given. After a successful television preview on "Chesterfield Sound-Off Time," "Dragnet" made the permanent leap to television in January 1952. From 1952 to 1956, the show enjoyed simultaneous runs on radio and television, continuing on television until 1959. After a seven-year hiatus, the show resurfaced as "Dragnet '67" to distinguish itself from its own reruns. This first real-life police drama series was such a success that it remains in syndication today.
1950 - BAUGH, WILLIAM B., Medal of Honor
Rank and organization: Private First Class, U.S. Marine Corps, Company G, 3d Battalion, 1st Marine, 1st Marine Division (Rein.). Place and date: Along road from Koto-ri to Hagaru-ri, Korea, 29 November 1950. Entered service at: Harrison, Ohio. Born: 7 July 1930, McKinney, Ky. Citation: For conspicuous gallantry and intrepidity at the risk of his life above and beyond the call of duty while serving as a member of an antitank assault squad attached to Company G, during a nighttime enemy attack against a motorized column. Acting instantly when a hostile hand grenade landed in his truck as he and his squad prepared to alight and assist in the repulse of an enemy force delivering intense automatic-weapons and grenade fire from deeply entrenched and well-concealed roadside positions, Pfc. Baugh quickly shouted a warning to the other men in the vehicle and, unmindful of his personal safety, hurled himself upon the deadly missile, thereby saving his comrades from serious injury or possible death. Sustaining severe wounds from which he died a short time afterward, Pfc. Baugh, by his superb courage and valiant spirit of self-sacrifice, upheld the highest traditions of the U.S. Naval Service. He gallantly gave his life for his country.
1952 - The SS United States passed Bishop Rock in the westernmost part of the British Isles of Scilly, on her maiden voyage, breaking the transatlantic speed record to become the fastest passenger ship in the world.
1954 - Two versions of "Sh-Boom" hit the top-10. The original version by the Chords was at #9 and the cover version by The Crew Cuts was at #5
1954 - Memphis disc jockey Dewey Phillips became the first DJ to play an Elvis Presley record when he premiered "That's All Right" on his "Red, Hot and Blue" show on station WHBQ. Phillips also interviewed Presley on the program. "That's All Right" and its flip side, an updating of the country tune "Blue Moon of Kentucky," were hits in the Memphis area.
1956 - The Platters' "My Prayer" is released.
1956 - Top Hits
"The Wayward Wind" - Gogi Grant
"Be-Bop-A-Lula" - Gene Vincent and His Blue Caps
"Born to Be with You" - The Chordettes
"Crazy Arms" - Ray Price
1956 - A riot breaks out at a Fats Domino concert in San Jose, CA, with twelve injured.
1956 - Johnny Cash makes his first appearance on "Grand Ole Opry." He later becomes a regular member of the cast. 1958 - President Dwight D. Eisenhower signed the Alaska statehood bill. From 1867 to 1884, Alaska was a military district of the United States under the control of the federal government. Alaskans had sought statehood since as early as the 1920s though this vision was not realized until the decade after World War II.
1962 - With "The Stripper," orchestra leader David Rose reached the number 1 spot on the popular music charts. The song stayed at the top spot for one week. Rose's previous success on the music charts was with "Holiday for Strings" in 1944.
1962 - Riding Big Steve at Chicago's Arlington Park, jockey Bill Hartack won his 3,000th race.
1964 - Top Hits
"I Get Around" - The Beach Boys
"My Boy Lollipop" - Millie Small
"Memphis" - Johnny Rivers
"Together Again" - Buck Owens
1967 - The Monkees open a national tour with little-known Jimi Hendrix as the opening act.
1968 - Three years after Eric Clapton departed the Yardbirds and eight months after Jeff Beck left the group, the Yardbirds disband. Guitarist Jimmy Page had to fulfill the concert obligations and called his group The New Yardbirds. Keith Moon said "...it'll probably go over like a lead zeppelin." So Page changed the name of his group to Led Zeppelin.
http://www.rockhall.com/hof/inductee.asp?id=216
http://www.feelgood-design.com/music/yardbirds.htm
1971 - Commissioner Bowie Kuhn and National Baseball Hall of Fame president Paul Kirk announced that former Negro League players will have full membership in the Cooperstown shrine, not a separate wing as previously planned.
1972 - Top Hits
"Song Sung Blue" - Neil Diamond
"Outa-Space" - Billy Preston
"Lean on Me" - Bill Withers
"Eleven Roses" - Hank Williams, Jr.
1973 - Billy Preston's "Will It Go Round In Circles" hits #1
1975 - "Ryan's Hope" premiered on TV. This ABC soap ran until 1989 and was set mostly at the fictional Ryan's Tavern on Riverside Hospital at New York City.
1980 - Top Hits
"Coming Up" - Paul McCartney and Wings
"The Rose" - Bette Midler
"It's Still Rock and Roll to Me" - Billy Joel
"He Stopped Loving Her Today" - George Jones
1980 – American two-time Olympic medalist and five-time world champion skater Michelle Kwan born at Torrance, CA.
1981 - President Reagan nominated Sandra Day O'Connor to become a Supreme Court justice; she became the first woman member of the Supreme Court in September. She retired in 2006.
http://supct.law.cornell.edu/supct/justices/oconnor.bio.html
1981 - Parts of Montana, in a rare snow storm, was covered under 10 inches of snow at Glacier National Park with winds to 90 mph. Not far to the south, Denver was setting a record high with 101!
1984 - "When Doves Cry," the first single to be released from Prince's 1984 album "Purple Rain," hits the top of the charts. The song stayed on top for five weeks and became the best-selling single of 1984. Meanwhile, the album topped the charts for 24 weeks and sold more than 10 million copies.
1984 - Mr. Ed fan club holds first national convention labelled "Edstock," billed as "a few hours of Ed, love & music." Tiny Tim won the "Ed Award" for the greatest live performance of the Mr. Ed theme.
1986 - Jackie Joyner-Kersee was the United States' biggest success at the Goodwill Games. At the event held in Moscow, Russia, she broke the heptathlon world record with 7,148 points. The same year, Jackie broke her own record when she scored 7,158 points in the United States Olympic Sports Festival where she won all the heptathlon's seven events.
1987 - Temperatures fluctuate at Greensburg, KS from 75 at 7 am to 95 in a few minutes then drop back to 86 by 8 am. This was accompanied by dust devils and strange clouds.
1988 - Thirty-eight cities in the north central and northeastern U.S. reported record low temperatures for the date. Youngstown, OH, hit 100 degrees, and for the second day in a row, Flint, MI, reached 101 degrees, equaling all-time records for those two cities.
1988 - Top Hits
"Dirty Diana" - Michael Jackson
"The Flame" - Cheap Trick
"Mercedes Boy" - Pebbles
"If It Don't Come Easy" - Tanya Tucker
1989 - Compact discs begin to outsell vinyl records for the first time.
1989 - Thunderstorms produced severe weather during the day, with more than 100 reports of large hail and damaging winds from Ohio to Massachusetts and New Hampshire. Thunderstorm winds reached 90 mph in Sullivan County, NH, and golf ball size hail was reported in Pennsylvania. Twenty-four cities, mostly in the southwestern U.S., reported record high temperatures for the date. Afternoon highs of 105 degrees at Cedar City, UT, and 114 degrees at Moab, UT, were all-time records for those locations
1990 - The world's three most famous tenors - Luciano Pavarotti, Placido Domingo and Jose Carreras - performed their first concert together. The performance, in Rome on the eve of the World Cup soccer final, earned millions of dollars for charity. An album of the event, "Carerras-Domingo-Pavorotti in Concert," was a surprise hit on the pop charts, and eventually became the best-selling classical album of all-time.
1991 - Umpire Steve Palermo and former pro football player Terence Mann were shot while coming to the aid of two women during an attempted robbery in a restaurant parking lot in Dallas. Palermo was in stable condition after being shot in the stomach but was paralyzed, unable to walk for several years.
1998 - In the highest-scoring game in All-Star history, the American League beats the senior circuit, 13-8 in the thin air at Coors Field in Denver. The 21-run total surpasses the previous record set in 1954 when the American League beat the Nationals, 11-9, in Cleveland's Municipal Stadium.
1999 - The soundtrack album from Disney's film "Tarzan" was certified platinum on this date.
1999 - The Colorado Rockies tie a 1903 major league record by scoring in 15 consecutive innings. Phillies' ace Curt Schilling ends the streak.
1999 - The San Francisco Landmark Preservation Board voted to bestow landmark status to the Doggie Diner restaurant across from the city zoo. Sloat Garden Center, the owner of the property, ordered the diner operator to close shop in 60 days.
2003 – A federal judge approved a settlement fining WorldCom $750 million for its $11 billion accounting scandal. On November 4, 1997, WorldCom and MCI Communications announced their $37 billion merger to form MCI WorldCom, making it the largest corporate merger in U.S. history. On September 15, 1998, the new company, MCI WorldCom, opened for business, after MCI divested itself of its successful "internetMCI" business to gain approval from the U.S. Department of Justice. On October 5, 1999, Sprint and MCI WorldCom announced a $129 billion merger agreement between the two companies. Had the deal been completed, it would have been the largest corporate merger in history, surpassing AT&T as the largest communications company in the US. However, the deal floundered due to opposition from the Department of Justice and the EU on concerns that it would create a monopoly. On July 13, 2000, the boards of directors of both companies terminated the merger. Later that year, MCI WorldCom renamed itself simply "WorldCom". By that time, WorldCom's stock price was decreasing, and banks were placing increasing demands on Ebbers to cover margin calls on his WorldCom stock that were used to finance his other businesses (timber and yachting, among others). In 2001, Ebbers persuaded WorldCom's board of directors to provide him corporate loans and guarantees in excess of $400 million to cover his margin calls. The board hoped that the loans would avert the need for Ebbers to sell substantial amounts of his WorldCom stock, as his doing so would result in a further decrease of the stock's price. However, this strategy failed. In April 2002, Ebbers resigned as CEO and was replaced by John Sidgmore, former CEO of UUNET. Beginning modestly during mid-1999 and continuing at an accelerated pace through May 2002, the company—directed by Ebbers (as CEO), Scott Sullivan (CFO), David Myers (Controller), and Buford "Buddy" Yates (Director of General Accounting)—used fraudulent accounting methods to disguise its decreasing earnings to maintain the price of WorldCom's stock. The fraud was accomplished primarily in two ways: Booking "line costs" (interconnection expenses with other telecommunication companies) as capital expenditures on the balance sheet instead of expenses; Inflating revenues with bogus accounting entries from "corporate unallocated revenue accounts". In 2002, a small team of internal auditors at WorldCom worked together, often at night and secretly, to investigate and reveal $3.8 billion worth of fraud. Soon thereafter, the company's audit committee and board of directors were notified of the fraud and acted swiftly: Sullivan was dismissed, Myers resigned, Arthur Andersen withdrew its audit opinion for 2001, and the SEC began an investigation into these matters on June 26, 2002. By the end of 2003, it was estimated that the company's total assets had been inflated by about $11 billion. This made the WorldCom scandal the largest accounting fraud in American history until the Madoff Ponzi scheme in 2008.
2005 - The American sports of baseball and softball are dropped from the 2012 Olympic Games scheduled to be played in London. It is the first time in 69 years that events have been eliminated from the world games.
2005 - London's transit system is bombed by terrorists, 56 deaths, 700 injured.
2010 - A heat wave in the U.S. and Canada kills 9 people.
2014 - The Obama administration requests $3.7 billion to address a flood of children crossing the U.S. border unaccompanied by adults; the children are to be returned to their home countries.
-------------------------------------------------------------

SuDoku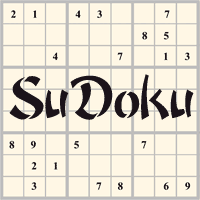 The object is to insert the numbers in the boxes to satisfy only one condition: each row, column and 3x3 box must contain the digits 1 through 9 exactly once. What could be simpler?
http://leasingnews.org/Soduku/soduko-main.htm
--------------------------------------------------------------

Daily Puzzle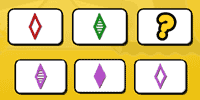 How to play:
http://www.setgame.com/set/puzzle_frame.htm
Refresh for current date:
http://www.setgame.com/set/puzzle_frame.htm
--------------------------------------------------------------


http://www.gasbuddy.com/
http://www.gasbuddy.com/GB_Map_Gas_Prices.aspx
http://www.gasbuddy.com/GB_Mobile_Instructions.aspx
--------------------------------------------------------------

Weather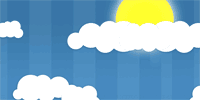 See USA map, click to specific area, no commercials
--------------------------------------------------------------

Traffic Live---
Real Time Traffic Information
You can save up to 20 different routes and check them out with one click,
or type in a new route to learn the traffic live
--------------------------------