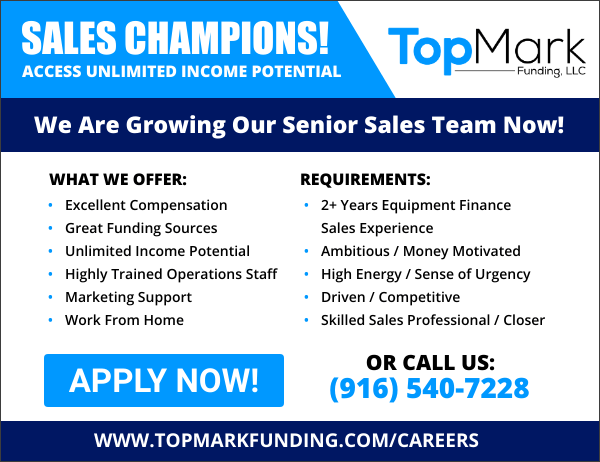 Thursday, July 7, 2022
Today's Leasing News Headlines

North Mill Reports Record-Breaking Quarter
And Month
New Hires/Promotions in the Leasing Business
    and Related Industries
Leasing and Finance Industry Help Wanted
    We Are Growing Our Senior Team Now!
Originators Awesome Responsibility
    Sales Makes It Happen by Scott Wheeler, CLFP
Top Ten Leasing News Read by Readers
    June 27 - July 1
Amur Achieves Another Record-Breaking Quarter
    With 85% Growth
Ray Liotta (1954 - 2022)  Good Fell, Field of Dreams
 Something Wild, Unlawful Entry, The Many Saints of Newark
   Reviews by Leasing News' Fernando Croce
Small Dog to Adopt
    Milpitas, California (Silicon Valley) California
Disclosure Laws: What You Needed to Know
  Webinar July 13, 2022  3:00 p.m. ET
    with AACFB Legal Counsel Ken Greene
News Briefs---
Inflation Fears Drove Larger Fed Rate Increase in June
Officials want to lift interest rates to levels that would slow economic growth
Red States Are Winning the Post-Pandemic Economy
Workers and employers moved away from coasts, sparking swifter recoveries

You May have Missed---
A Lost Trove Of Civil War Gold, An FBI Excavation
And Some Very Angry Treasure Hunters
Broker/Funder/Industry Lists | Features (wrilter's columns)
Top Ten Stories Chosen by Readers | Top Stories last six months
www.leasingcomplaints.com (Be Careful of Doing Business)
www.evergreenleasingnews.org
Leasing News Icon for Android Mobile Device
Sports Brief----
California Nuts Brief---
"Gimme that wine"
This Day in History
SuDoku
Daily Puzzle
GasBuddy
Weather, USA or specific area
Traffic Live----
Wordle

######## surrounding the article denotes it is a "press release," it was not written by Leasing News nor has the information been verified. The source noted. When an article is signed by the writer, it is considered a "byline." It reflects the opinion and research of the writer.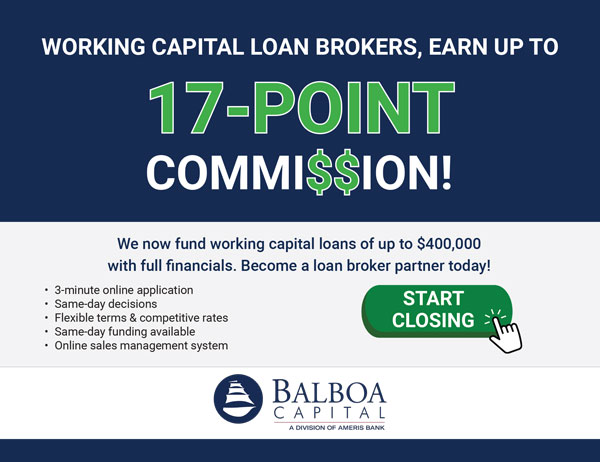 [headlines]
--------------------------------------------------------------
North Mill Reports Record-Breaking Quarter
And Month

North Mill Equipment Finance LLC ("NMEF), reported an all-time high in funding volume for the second quarter of 2022.   Funded volume surged to $147 million, up 34% from the first quarter of 2022 and up 108% from the second quarter of 2021.
Additionally, the company set a new monthly record as funded volume for June reached $55 million, eclipsing last March's originations high of $49 million.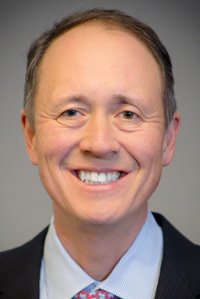 David Lee, Chairman and CEO, explained, "A significant contributor to NMEF's increased volume has been its success in forging deeper, more meaningful relationships with key referral agents, ensuring that deal flow within NMEF's credit and pricing windows is maximized.. 
"Evidence of this success is that NMEF was able to more than double its funded volume this quarter from the same quarter in 2021 while processing the same number of applications in both quarters, basically doubling its book to look ratio without sacrificing yields nor credit quality, as evidenced by a weighted average FICO of 722." 
Introduced in 2021 and contributing to its second quarter success in 2022 has been NMEF's unique Platinum and Gold Referral Partner Discounting Programs.

[headlines]
--------------------------------------------------------------
New Hires/Promotions in the Leasing Business
and Related Industries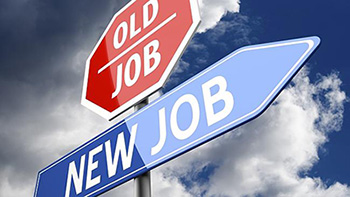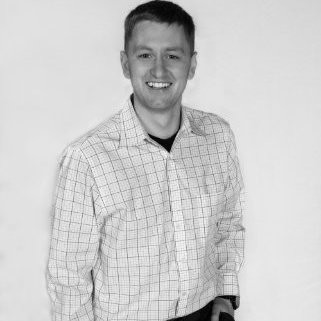 John Auge was hired as Vice President, Equipment Finance, First Business Bank, Minneapolis, Minnesota.  He is based in Greater Minneapolis. Previously, he was National Account Manager, Falcon National Bank (February, 2016 - May, 2022); Sales Associate, Agriculture Division, TCF Equipment (December, 30213 - February, 2016).
https://www.linkedin.com/in/jonathan-auge-22ba9548/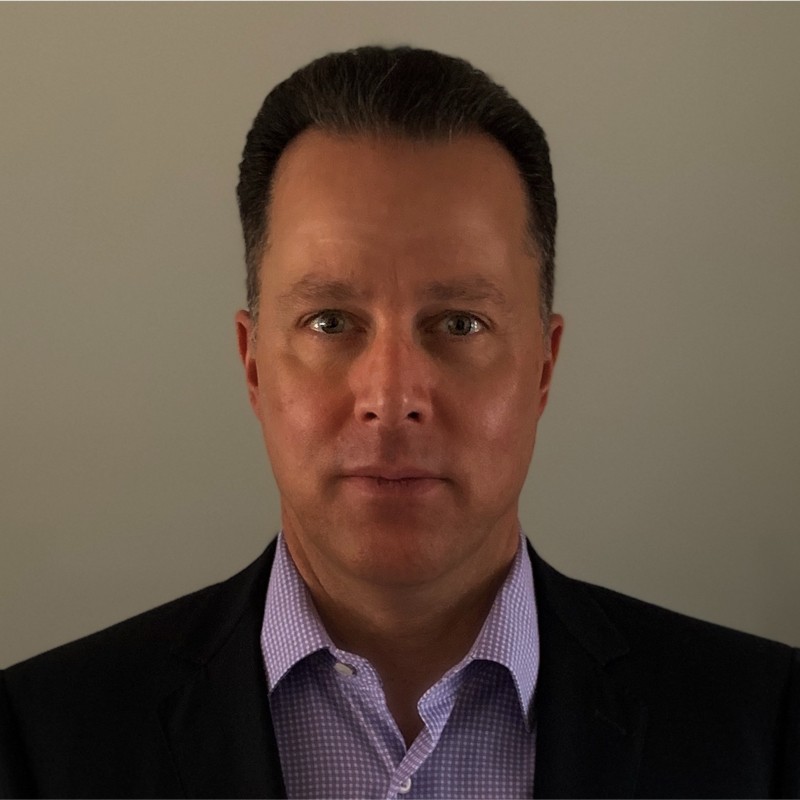 Frank Goveasszo was hired as Director, Equipment Finance Capital Markets, Truist Securities, Atlanta, Georgia. Previously, he was Vice President, Equipment Finance, Fifth Third Bank (March, 2014 - June, 2022); Vice President, Business Development, Healthcare and Technology Equipment Finance, Bank of the West (July, 2011 - March, 2014); Vice President, Business Development, Healthcare, Equipment Finance, Wells Fargo (April, 2009 - July, 2011); SVP, Vendor Business Development, Healthcare and Technology, Bank of America (May, 2005 - June, 2008).  https://www.linkedin.com/in/frank-goveaszzo-578aa211/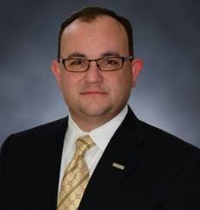 Joe Hines was hired as managing Director and Head of Equipment Finance, Trustmark Bank, Atlanta, Georgia. Previously, he was Managing Director and Head of Originations, Truist Bank Equipment Finance (December, 2019 - March, 2022). Managing Director, Head of Originations, SunTrust Robinson Humphrey (June, 2011 - August, 2020); SVP Sales Manager Huntington Bank Equipment Finance (2004 - 2011); Sales, M&I Equipment Finance Company (1998 - 2004). Education: Ohio University. Specialized Studies, Business. https://www.linkedin.com/in/joe-hines-62b5257/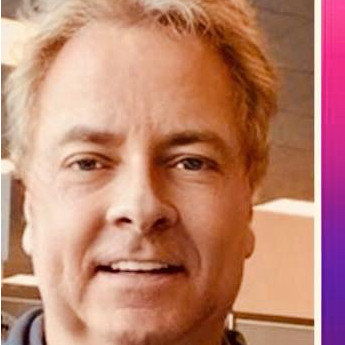 Patrick Kauffman was hired as Program Manager II at Balboa Capital a Division of Ameris Bank, Costa Mesa, California.  He is located at Salt Lake City, Utah, Metropolitan area. Previously, he was Business Development, Onset Capital (March, 2018 – November, 2021).
https://www.linkedin.com/in/patrick-kauffman-mba-73619a9/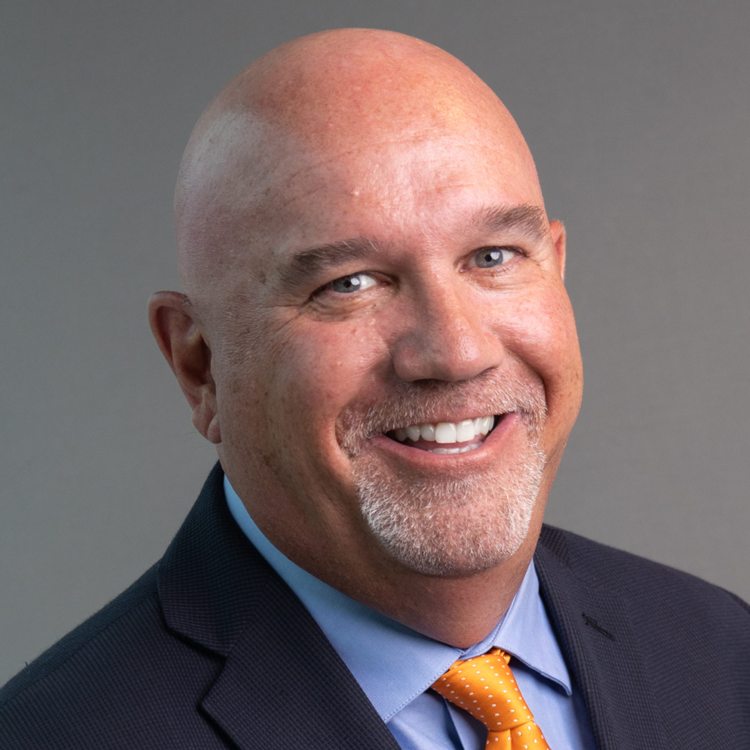 Mike Morris, Vice President of National Accounts, said, "Our Platinum and Gold partners are excited, engaged, and genuinely focused on hitting funding and efficiency performance indicators."

Erica Padilla was promoted to Assistant Sales Manager, Leaf Commercial Capital, Orange, Canada.  She is located in Long Beach, California. She joined firm August, 2016, as Senior Account Executive. Previously, she was Business Advisor, Main St. Business Capital (October, 2015 – July, 2016); Golf lead, DICK'S Sporting Goods (June, 2012 – October, 2015).  Education: Whittier College, Bachelor's degree, Political Science and Government (2012 – 2015).
https://www.linkedin.com/in/erica-padilla-296848118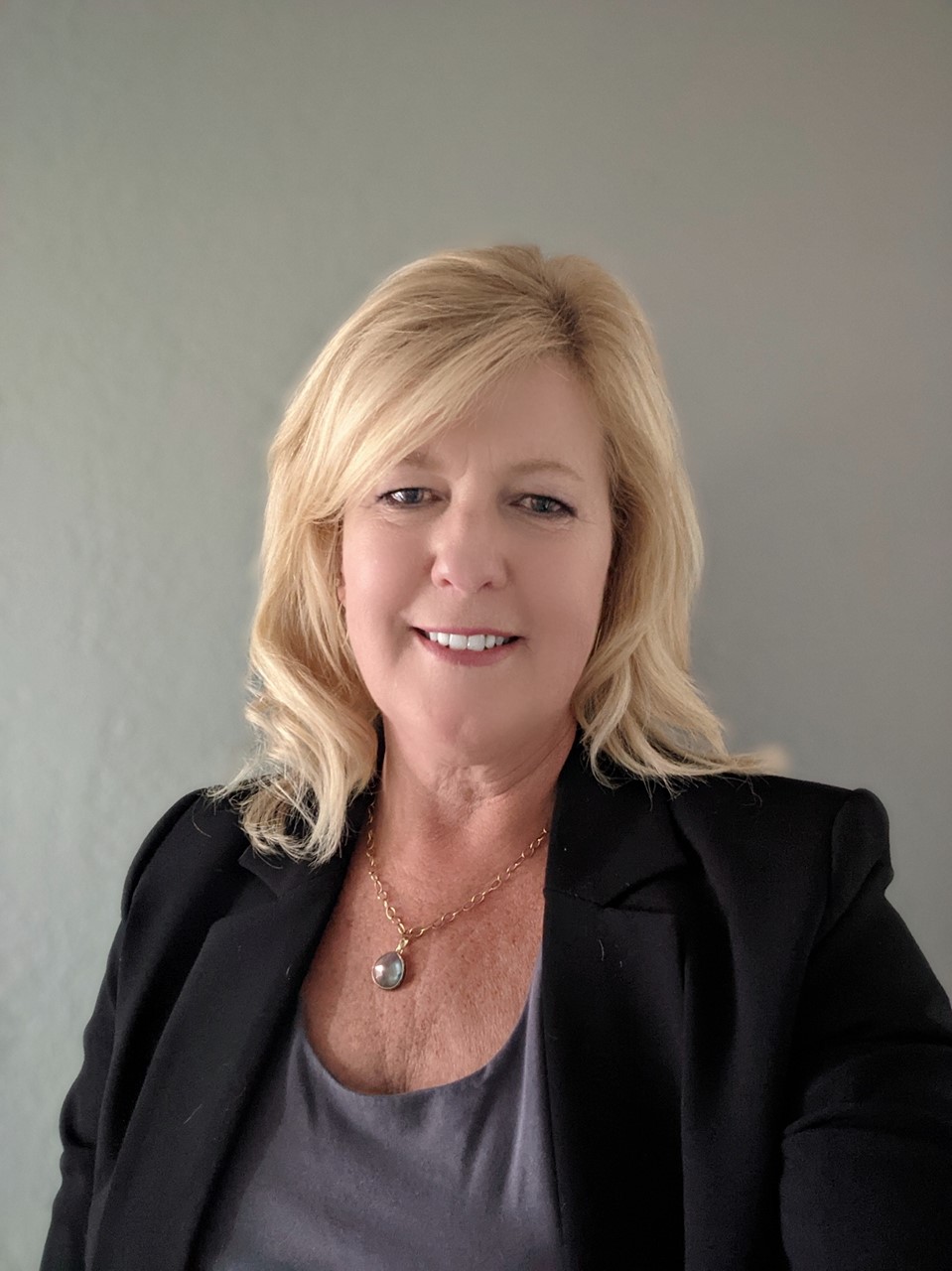 Denise Steinberger, CLFP, Vice President of West Coast Operations, North Mill Equipment Finance. She is located in Mission Vallejo, California.  Previously, she was Vice President of Operations Vice President of Operations, Partners Capital Group (June, 2018 – February, 2021). https://www.linkedin.com/in/denise-steinberger-86ab99b/


[headlines]
--------------------------------------------------------------
Help Wanted Ads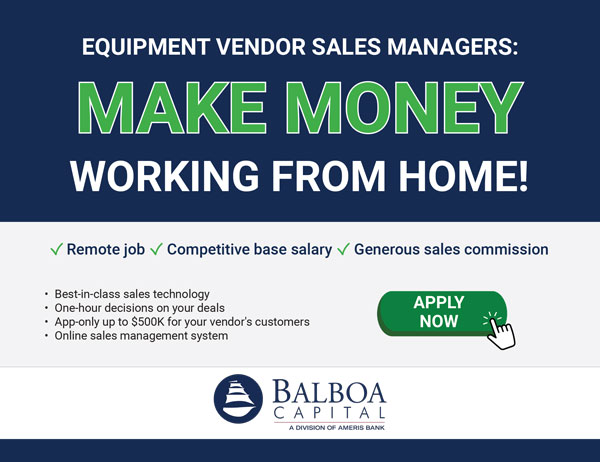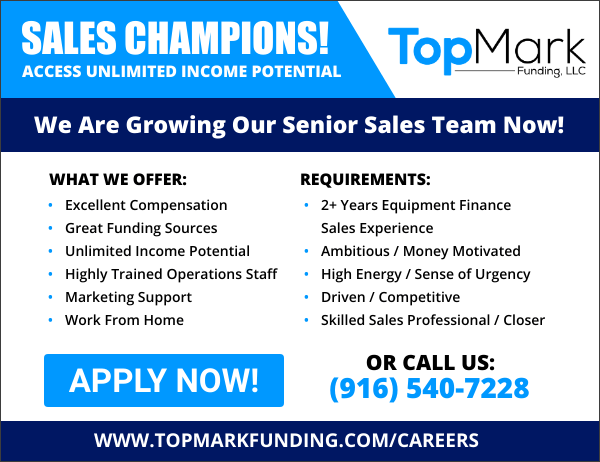 [headlines]
--------------------------------------------------------------
Originators Awesome Responsibility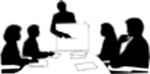 Sales Makes It Happen by Scott Wheeler, CLFP
Originators in the commercial equipment finance and leasing industry are the front-line representatives of the industry. They have the most contact with both vendors and end-users on a daily basis.
Originators are responsible to be intermediaries between the businesses which need capital to purchase equipment and the money supply required to fund each of those transactions. Successful originators understand their fiduciary responsibilities to all stakeholders (vendors, end-users, employers, funding sources, credit departments, investors, banks, etc.). This responsibility includes, but is not limited to:
Accurately explaining terms and conditions to clients
Explaining new trends, challenges, and opportunities to all stakeholders
Never withholding vital information from any stakeholder
Being knowledgeable about all aspects of the financing and leasing process
Always being a preventer of fraud and protecting the quality of assets being funded
Being fully engaged with all stakeholders to offer superior services and products
Being capable of walking away from situations which do not meet the gut test, even if the immediate rewards appear to be great (and knowing that the originator's long-term reputation is worth more than any short- term gain).
Originating commercial equipment financing and leasing transactions is a highly lucrative proposition for those who place their personal integrity and reputations on the line every day. I am proud to be part of this community which offers a valuable service to the US economy.
Scott A. Wheeler, CLFP
Wheeler Business Consulting
1314 Marquis Ct.
Fallston, Maryland 21047
Phone: 410 877 0428
Fax: 410 877 8161
Email: scott@wheelerbusinessconsulting.com
Web: www.wheelerbusinessconsulting.com

Sales Makes it Happen articles:
http://www.leasingnews.org/Legacy/index.htm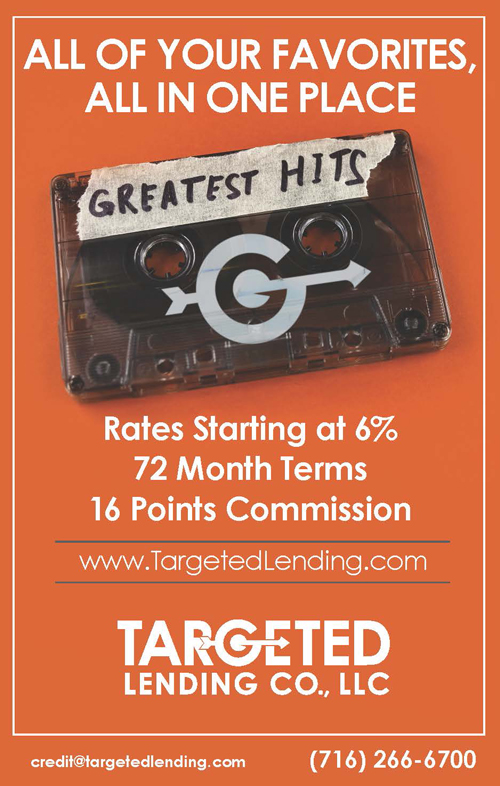 [headlines
--------------------------------------------------------------
Top Ten Leasing News Read by Readers
June 27 - July 1

(1) The Good, the Bad, and the Ugly
  in the New California Financial Law
Ken Greene, Leasing News Legal Editor
https://leasingnews.org/archives/Jun2022/06_27.htm#ca
(2) Correction: Ken Greene Complained about the Headline
Your Editor Wrote, So it Was Changed
https://leasingnews.org/archives/Jun2022/06_29.htm#correction
(3) Virginia May Be for Lovers, But Not MCA's Part II
Ken Greene, Leasing News Legal Editor
https://leasingnews.org/archives/Jul2022/07_01.htm#va
(4) New Hires/Promotions in the Leasing Business
and Related Industries
https://leasingnews.org/archives/Jun2022/06_29.htm#hires
(5) Clicklease joins List  "A"
and Funders Looking for Broker Business
https://leasingnews.org/archives/Jul2022/07_01.htm#click
(6) Top accounting firm fined $100 million
after employees cheated on CPA exams
https://www.cnn.com/2022/06/28/business/ernst-and-young-sec-cheating-fine/index.html
 (7) CLFP Foundation Adds 17 New CLFPs
Hosted by AP Equipment, Bend, Oregon
https://leasingnews.org/archives/Jun2022/06_27.htm#clfp
(8) J.D. Power: EVs More Problematic than ICE
Vehicle Quality Drops
https://www.automotive-fleet.com/10175862/j-d-power-evs-more-problematic-than-ice-vehicle-quality-drops
(9) Equipment Finance Cares
Minnesota Event Recap
https://leasingnews.org/archives/Jun2022/06_29.htm#cares
(10) Don't Fear the Unsubscribe
FinTech #102 by Alex Vasilakos
https://leasingnews.org/archives/Jun2022/06_29.htm#fear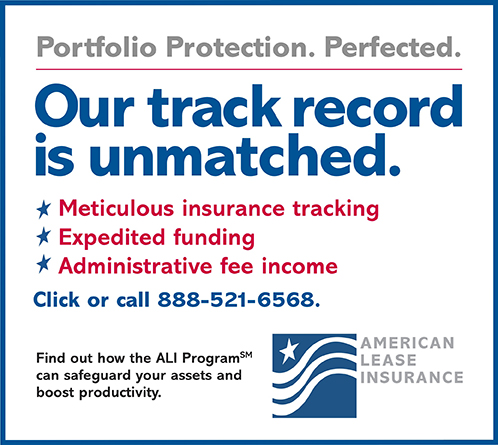 [headlines]
--------------------------------------------------------------
##### Press Release ############################

Amur Achieves Another Record-Breaking Quarter
With 85% Growth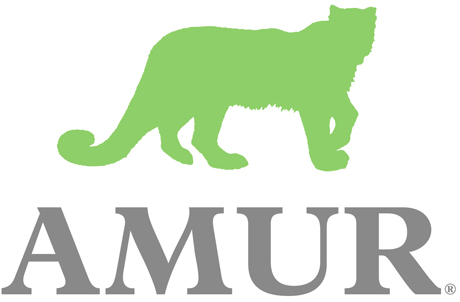 Solidifying Top Independent Small Business Equipment Finance Provider Position
GRAND ISLAND, NE –– Amur Equipment Finance, Inc. ("Amur") is proud to announce another strong quarter for its origination growth, driven by a record number of processed applications. Amur has consistently invested in expanding its reach to small businesses and is pleased to announce a record first half in total originations, confirming its value to the small business community. Given this strong growth rate in a traditionally slower quarter, Amur is firmly on track to achieve its originations target for 2022, and to deliver yet another record-breaking year.
As small businesses continue to face new challenges, including high inflation, ongoing supply chain issues, high energy prices, and a potential economic slowdown, Amur has positioned itself to remain strong for the long run and is ready to provide flexible financing solutions to help customers overcome these economic headwinds. Over the years, Amur has invested heavily in its tech-enabled platform to provide the speed and efficiency its small business customers and partners require, while maintaining its uncompromising level of customer service. The company's investments and strategy have proven successful, allowing Amur to become the largest independent equipment finance company serving the small business community.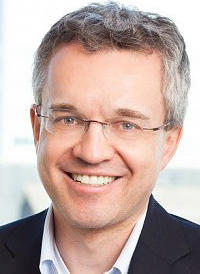 Amur Chief Risk Officer, Andrea Zana, said, "The second quarter results demonstrate the value of our approach of considering every possible path to support our customer base of entrepreneurs and business owners committed to their own businesses.
"Just like them, we are also committed to employ our proven underwriting standards, speed, and scale of our operations to continue providing capital to the U.S. small business community, no matter what headwinds it may be facing."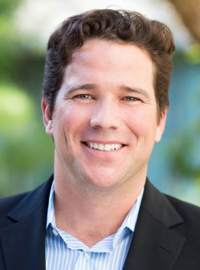 Vice President of Sales, Casey Mitchell, remarked, "I'm incredibly proud of the results we achieved in the first half of this year.
"It's exciting to be able to work alongside our partners and small business customers, offering them the most powerful and robust platform on the market. Our continued growth validates our customer-first, customer-for-life approach, and continues to propel us toward becoming the preferred lender in the market."
About Amur Equipment Finance, Inc.
We're Big on Small.  Amur is one of the largest commercial equipment finance providers serving small businesses nationwide and a certified Great Place to Work®, dedicated to ensuring that its customers and employees are equipped to grow and succeed. Amur has 9 offices across the nation dedicated to championing the financial needs of small businesses every day.  We have served over 500,000 small businesses and helped them thrive in the world's most essential industries – from transportation and technology to manufacturing and medicine.
See for yourself how We're Big on Small at www.GoAmur.com
### Press Release ############################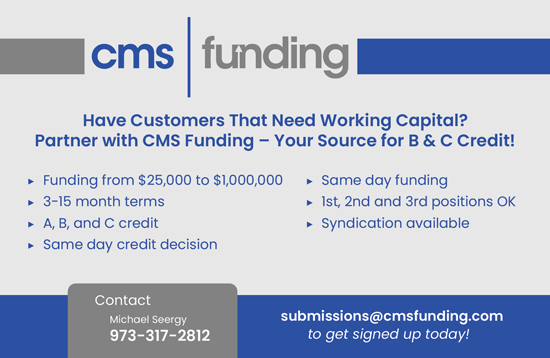 [headlines]
--------------------------------------------------------------
Watch at Home:
by Fernando Croce
Best known for his role in "Goodfellas," Ray Liotta (1954-2022) could magnetize the screen with a frequently frightening intensity as well as a surprising tenderness. So check out our list for his most iconic films.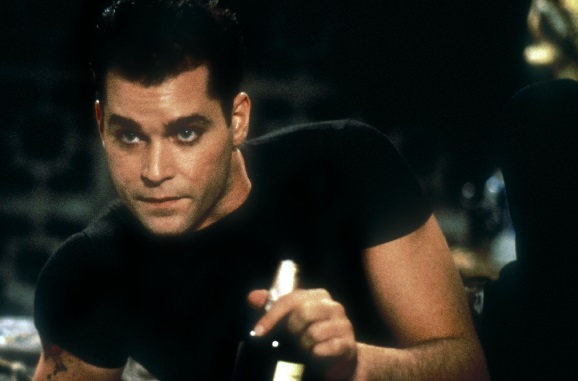 Something Wild (1986): Liotta scored an early success with a memorable turn in this exuberant joyride from Oscar-winning director Jonathan Demme ("Silence of the Lambs"). Charlie (Jeff Daniels) is a square New York yuppie who one day sees his life turned upside down when he embarks on an impulsive journey with a free-spirited woman nicknamed Lulu (Melanie Griffith). Filled with spur-of-the-moment transgressions, their drive across the South to her hometown has a screwball-comedy bounce. This volatile movie also has a dark side, however, embodied by Lulu's estranged husband Ray (Liotta), who violently intrudes upon the couple's joyous idyll. Can Charlie escape convention and come to the rescue? Exhilaratingly blending quirky charm and brutal danger, Demme's film is a thrilling portrait of the bliss and unpredictability of desire.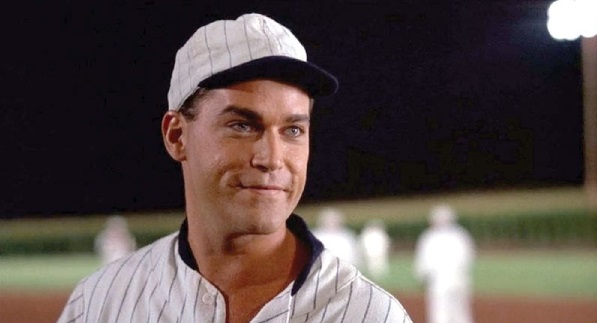 Field of Dreams (1989): Liotta gets a rare chance to show his gentle side in this beloved fantasy-drama. Kevin Costner stars as Ray, a modest Iowa farmer whose life takes a sharp turn when he begins hearing voices coming from his cornfields. The message ("If you build it, they will come"), coupled with visions of legendary baseball players, lead him to build a baseball diamond in the farm. Though the set-up suggests a ghost tale, Phil Alden Robinson's film is really about the search for emotional fulfillment, which here manifests itself as Ray's determination to rekindle bonds with his estranged father, who had passed away before they could reunite. As Black Sox player "Shoeless Joe" Jackson, Liotta enhances the film's sentimentality with a lovely cameo of spectral mystery.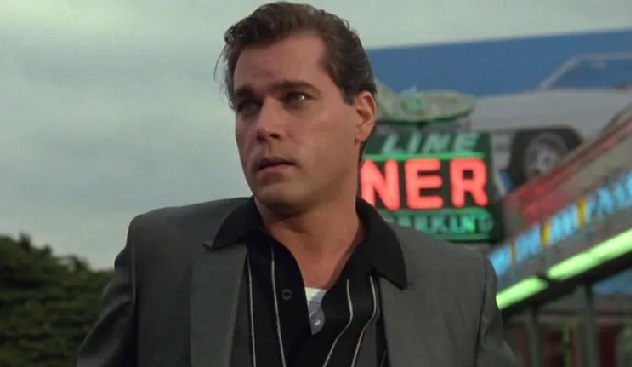 Goodfellas (1990): One of the greatest gangster films of all time, Martin Scorsese's masterpiece provided Liotta with his most iconic role. Taking place in Brooklyn from the 1950s to the 1980s, the story follows Henry Hill (Liotta), who since his teenage years was fascinated by the mob. Rising in the ranks, he works for local boss Pauly Cicero (Paul Sorvino) and meets a pair of partners in crime, the shrewd Jimmy Conway (Robert De Niro) and the trigger-happy Tommy DeVito (Joe Pesci, in an explosive, Oscar-winning performance). The underworld that seemed so exciting to him, with its power and money, soon shows its true nature with violence and drugs getting to him as well as his wife, Karen (Lorraine Bracco). A stylistically virtuosic, astoundingly vivid saga, superbly anchored by Liotta.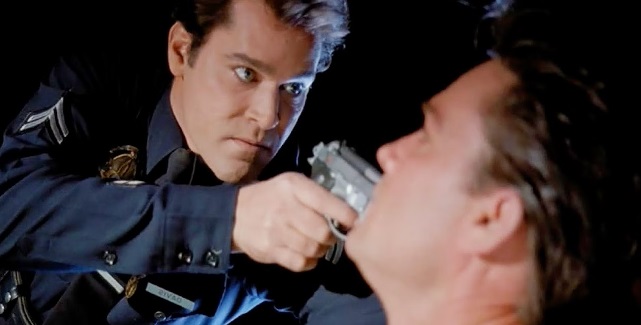 Unlawful Entry (1992): Liotta is at his scariest in this disturbing thriller, from underrated director Jonathan Kaplan ("The Accused"). He plays Pete Davis, a Los Angeles police officer who meets Michael (Kurt Russell) and Karen Carr (Madeleine Stowe), an affluent married couple, when their home is broken into. After helping them install a new security system, Davis insinuates himself into the couple's lives by taking Michael along with him on patrol rides. Soon his psychotic tendencies become clear, with Pete using his connections to sabotage Michael's business, stalking Karen, and even killing his veteran partner, Roy (Roger E. Mosley). Building to a brutal confrontation between the characters, Kaplan's film is an effective, often provocative exercise in queasy tension that benefits greatly from the performances, particularly Liotta's terrifying obsession.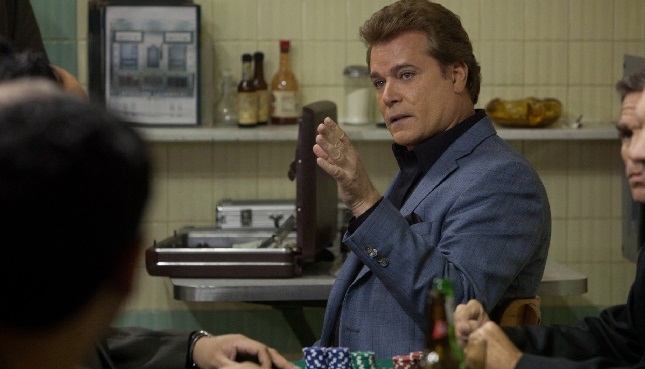 The Many Saints of Newark (2021): Though he originally passed on appearing on "The Sopranos," Liotta got a chance to be a part of HBO's most acclaimed of show with a role in this engrossing drama, which chronicles the younger days of New Jersey mobster Tony Soprano. Set in the late 1960s, it follows teenage Tony (Michael Gandolfini) as he rises in the brutal DiMeo crime family. At the center is his relationship with Dickie Moltisanti (a superb Alessandro Nivola), whose reluctant path in the Mafia proceeds under the shadow of his father (Liotta). Offering a welter of connections and betrayals, the film (directed by "Game of Thrones" veteran Alan Taylor) works as a fierce companion piece to the series and, to unfamiliar audiences, a gripping standalone drama.
[headlines]
--------------------------------------------------------------
Small Dog to Adopt
Milpitas, California (Silicon Valley) California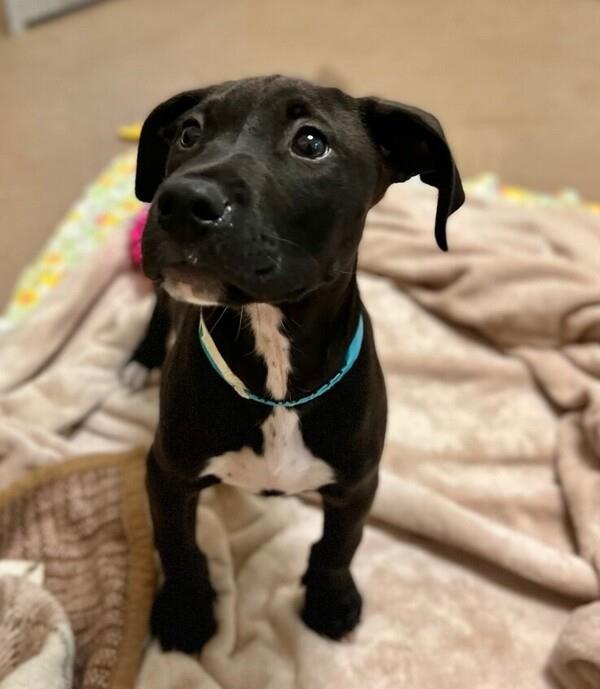 Gordon

ID#:200335
Male
3 months old
Neutered
11.6 lbs.
About me
Hi! I'm new here. Everyone's still getting to know me. Once they do, this space will have all kinds of information about me.
Humane Society Silicon Valley
901 Ames Ave.
Milpitas, CA 95035
408-262-2133 x150
Hours
Monday-Wednesday 11 a.m. – 5 p.m.
Thursday 12 p.m. – 7 p.m.
Friday 11 a.m. – 5 p.m.
Saturday-Sunday 10 a.m. – 5 p.m.
[headlines]
--------------------------------------------------------------
Disclosure Laws: What You Needed to Know
Webinar July 13, 2022  3:00 p.m. ET
with AACFB Legal Counsel Ken Greene
Join us Wednesday, July 13, 2022, at 3:00 p.m. (ET) when commercial finance industry legal expert Ken Greene will address the new commercial finance laws. This presentation will have an emphasis on California, where new regulations were recently adopted and which require compliance by December 9, 2022, and New York, where the regulations are still under review.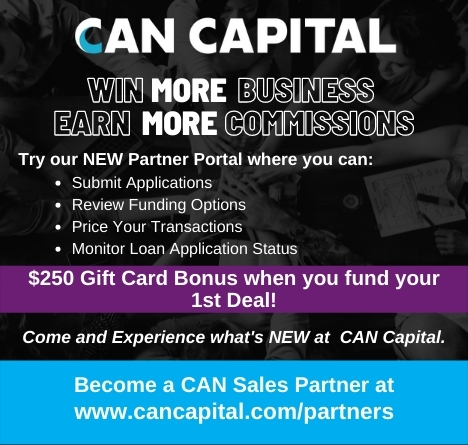 [headlines]
--------------------------------------------------------------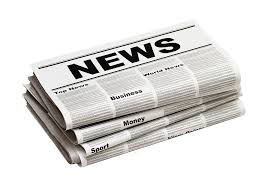 News Briefs---

Inflation Fears Drove Larger Fed Rate Increase in June
Officials want to lift interest rates to levels that would slow economic growth
https://www.wsj.com/articles/inflation-fears-drove-larger-fed-rate-increase-in-june-11657130611?st=n9ldlypbvo3t5kz&reflink=desktopwebshare_permalink

Red States Are Winning the Post-Pandemic Economy
Workers and employers moved away from the coasts, sparking swifter recoveries there
https://www.wsj.com/articles/red-states-winning-post-pandemic-economy-migration-11657030536?st=3quc2qabe6chx3i&reflink=desktopwebshare_permalink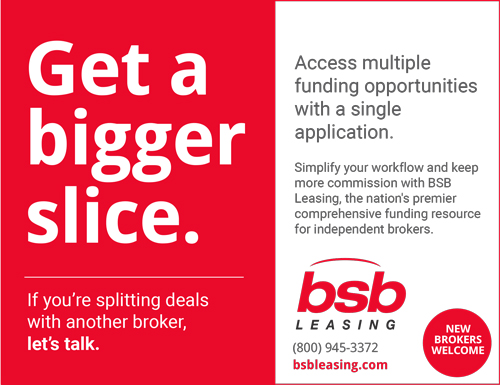 [headlines]
--------------------------------------------------------------


You May Have Missed---
A Lost Trove Of Civil War Gold, An FBI Excavation
And Some Very Angry Treasure Hunters
https://www.theatlantic.com/magazine/archive/2022/07/pennsylvania-civil-war-treasure-gold-hunt-fbi/638445/

[headlines]
--------------------------------------------------------------

Sports Briefs---
Baker Mayfield Could Be Good for Carolina—or Too Little, Too Late
https://www.theringer.com/nfl/2022/7/6/23197283/baker-mayfield-trade-carolina-panthers-cleveland-browns
49ers' chances of trading Jimmy Garoppolo take big blow after Panthers trade for Browns' Baker Mayfield
https://www.sfgate.com/49ers/article/49ers-chances-of-trading-Garoppolo-take-hit-17288167.php
[headlines]
--------------------------------------------------------------


California Nuts Briefs---

California Gov. Gavin Newsom signs $308 billion budget
     into law on eve of new fiscal year
https://www.sacbee.com/news/politics-government/capitol-alert/article263070623.html?ac_cid=DM665820&ac_bid=338644252
Newsom signs state budget bills, with gas refunds
     to 17.5 million California taxpayers
https://www.latimes.com/california/story/2022-06-30/newsom-signs-state-budget-confirming-gas-refunds-to-17-5-million-california-taxpayers
Newsom signs nation's most sweeping law to
     phase out single-use plastics and packaging waste
https://www.latimes.com/environment/story/2022-06-30/california-new-law-phase-out-single-use-plastics-containers
Adobe aims to move into new downtown
    San Jose office tower in early 2023
https://www.eastbaytimes.com/2022/06/30/adobe-move-downtown-san-jose-office-tower-tech-jobs-real-estate-covid/
Tesla cuts 200 autopilot workers
     as it closes San Mateo site
https://www.mercurynews.com/2022/06/29/tesla-cuts-200-autopilot-workers-as-it-closes-california-site/

[headlines]
--------------------------------------------------------------
"Gimme that wine"


On the Sonoma Coast, Fog, Wind and Exceptional Wine
     By Eric Asimov
https://www.nytimes.com/2022/06/30/dining/drinks/west-sonoma-coast-wine-appellation.html
Bonny Doon Vineyard (Uncharacteristically)
    A La Mode, Releases "Le Cigare Orange"
https://www.prnewswire.com/news-releases/bonny-doon-vineyard-uncharacteristically-a-la-mode-releases-le-cigare-orange-301578803.html
Why it really does matter when family-owned
     Napa wineries sell to corporations
https://www.sfchronicle.com/food/wine/article/napa-wineries-17274866.php

"Gimme that Wine"
http://www.youtube.com/watch?v=EJnQoi8DSE8
Free Wine App
https://www.nataliemaclean.com/mobileapp/

Wine Prices by vintage
http://www.winezap.com
http://www.wine-searcher.com/
US/International Wine Events
http://www.localwineevents.com/
[headlines]
----------------------------------------------------------------
This Day in History
     1742 – English and Spanish forces skirmished on St. Simons Island in an encounter later known as the Battle of Bloody Marsh. This event was the only Spanish attempt to invade Georgia during the War of Jenkins' Ear, and it resulted in a significant English victory.  
    1777 - American troops gave up Fort Ticonderoga, on Lake Champlain, to the British.
    1778 - Allied French fleet under Comte d'Estaing arrives in America.
    1754 - In New York City, Kings College opened. For its first year of operation, the institution admitted eight students and one faculty member, Dr. Samuel Johnson, who would also serve as the school president. In 1784, Kings College was renamed Columbia College, and later became Columbia University. Many prestigious awards hail from the university today, including the Columbia Award for Journalism and the Pulitzer Prize for Journalism that was named after former Columbia professor, Joseph Pulitzer.
    1802 - Created by Robert Rusticoat in Hudson, New York, the first comic book to ever be published was "The Wasp."
    1807 - First account of the Lewis & Clark expedition is published, Pittsburgh, PA.
    1834 - The Farren Riot (or Tappan Riot), began in New York City, lasting four nights. Protestants, who had controlled the booming city since the Revolution, and fear and resentment of blacks among the growing underclass of Irish immigrants and their kin, combined to fan the flames. In 1827, Britain repealed legislation controlling and restricting emigration from Ireland, and 20,000 Irish emigrated; by 1835 over 30,000 Irish arrived in New York annually.  In May and June 1834, the silk merchants and ardent abolitionists Arthur and Lewis Tappan stepped up their agitation for the abolition of slavery by underwriting the formation in New York of a female anti-slavery society.  Abolitionists had told their daughters to marry blacks, black dandies in search of white wives were promenading Broadway on horseback, and Arthur Tappan had divorced his wife and married a black woman.  The trigger to the riot was a disturbance following a misunderstanding at the Chatham Street Chapel, a former theater converted with money from Tappan for a ministry.   An integrated group that had convened at the chapel on July 4 to celebrate New York's emancipation (in 1827) of its remaining slaves, was set upon by angry spectators.
    1846 - Commander J.D. Sloat of the United States Navy raised the American flag in Monterey, proclaiming United States citizenship for California. Sloat decided to take possession of California because he feared the British might occupy Monterey and he was concerned about the reported revolution in Sonoma. The Commodore told the people of Monterey that he came to bring greater political freedom and stability, and henceforth, California would be a part of the United States. Population the pueblo of Yerba Buena estimated at about 1000 non-natives. There were about 50 buildings in the pueblo.
    1851 - San Francisco's population estimated at 30,000; the Gold Rush was on.
    1851 - Birthday of Lillian Jane Martin (d. 1943), founder of Mt. Zion Hospital in San Francisco, the first mental hygienic clinic for normal pre-school children and the elderly.  She was also a famed psychologist who started the field of gerontology by opening a clinic for the aged in 1929, when she was 78. She lived to an advanced age, doing such things as traveling through the jungles of South America at 87. In her "before" career, she worked through the ranks at Stanford to become a full professor of psychology in 1911. She was the first woman to head any department there. After mandatory retirement at 65, she got bored and began feeling old so she taught herself to type and then did strenuous exercises to strengthen her body. In 1920 (at 69) she founded Mt. Zion Hospital.
http://www.webster.edu/~woolflm/martin.html
    1851 - Birthday of Charles A. Tindley (d. 1933), Berlin, MD.  African-American Methodist preacher and songwriter. His most enduring gospel hymns include 'Stand By Me,' 'Nothing Between,' 'Leave It There,' and 'By and By.'
http://www.cyberhymnal.org/bio/t/i/tindley_ca.htm
http://www.aaregistry.com/african_american_history/1903/
Charles_A_Tindley_was_a_servant_of_the_Lord
http://www.templeumc.org/archives/Charles_Tindley.html
    1861 - Birthday of Dr. Nettie Maria Stevens (d. 1912), Cavendish, VT.  U.S. biologist who, in 1905, announced that chromosomes X and Y were responsible for the sex of the individual. She was never rightfully given full credit for her discovery.
http://www.dwwood.com/wise/science.html#stevens
    1863 - Lt. Colonel Christopher "Kit" Carson (for whom I was named as my father was writing the radio series in 1942) leaves Santa Fe with his troops, beginning his campaign against the Indians of New Mexico and Arizona. A famed mountain man before the Civil War, Carson was responsible for waging a destructive war against the Navajo that resulted in their removal from the Four Corners area to southeastern New Mexico. Carson was perhaps the most famous trapper and guide in the West. He traveled with the expeditions of John C. Fremont in the 1840s, leading Fremont through the Great Basin. Fremont's flattering portrayal of Carson made the mountain man a hero when the reports were published and widely read in the east. Later, Carson guided Stephen Watts Kearney to New Mexico during the Mexican-American War. In the 1850s, he became the Indian agent in Taos for New Mexico, a position he left in 1861 to accept a commission as lieutenant colonel in the 1st New Mexico Volunteers.
Although Carson's unit saw action in the New Mexico battles of 1862, he was most famous for his campaign against the Indians. Despite his reputation for being sympathetic and accommodating to tribes such as the Mescaleros, Kiowas, and Navajo, under orders of the US Military, Carson waged a brutal campaign against the Navajo in 1863. When bands of Navajo refused to accept confinement on reservations, Carson terrorized the Navajo lands--burning crops, destroying villages, and slaughtering livestock. Carson rounded up some 8,000 Navajo and marched them across New Mexico for imprisonment on the Bosque Redondo, over 300 miles from their homes, where they remained for the duration of the war After the Civil War, Carson commanded Fort Garland garrison in Colorado. When he retired, he moved his family back to Taos, New Mexico, where he died May 23, 1868.
http://members.aol.com/RVSNorton/Lincoln5.html
http://www.civilwarphotos.net/files/images/201.jpg
http://www.desertusa.com/mag99/jan/papr/kitcarson.html
http://www.findagrave.com/cgi-bin/fg.cgi?page=gsrandGScid=38154
    1865 - Mary E. Surratt became the first woman to be executed by the US government after being found guilty of conspiring with John Wilkes Booth to assassinate President Abraham Lincoln. Her conviction was a subject of controversy as the only crime she appeared to have committed was to own the boarding house where Booth planned Lincoln's assassination. The president and those living in the area condemned her for allowing the plot to be hatched in her house. Whether she was part of the plot or knew of it was never proven. Three others, also convicted in the conspiracy, were hanged along with her: Lewis Payne, David E. Harold and George A. Atzerodt. This took place at Buzzard Point, site of the first U.S. Penitentiary. Her son, one of the original conspirators whose plan it was to kidnap Lincoln, broke with Booth at the suggestion of assassination. Mary Surratt and the three men who were part of the conspiracy, were hung after a trial replete with suppression of evidence, legal errors, etc. According to President Andrew Johnson, she "kept the nest that hatched the egg," and that was enough to kill her by an official act of the United States Army. Her son who had escaped to Canada was later was tried by a civilian court. He went free when the majority of the hung jury voted for his acquittal. Sightings of the ghost of Mary Surratt have been made here, at her boarding house on K Street, and at the site of the Old Brick Capitol (now the site of the Supreme Court). The ghost of Anna Surratt is said to be heard occasionally banging at the White House door to plead for the life of her mother as she did in fact on the eve of the execution.
http://members.aol.com/RVSNorton/Lincoln26.html
http://www.surratt.org/documents/dmarye.html
    1876 - The most notorious train robber of the American West, Jesse James, held up the Missouri-Pacific train and robbed about $15,000. Accompanied by his gang, Jesse James came to typify the hazards of the 19th-century frontier as it has been portrayed in motion-picture Westerns.
    1887 - Beatrice Fox Auerbach (d. 1968) birthday, Hartford, Connecticut.  She was a business executive and philanthropist who established a foundation to train women's groups in the techniques of community organization. She succeeded her father as president of Hartford's G. Fox and Company and developed it into the largest privately-owned retail store in the nation. The company was acquired by Filene's, then a part of May Department Stores which became part of Federated Departments Stores in 2005, then re-branded itself as Macy's.  She was inducted into the Connecticut Women's Hall of Fame in 1994.
http://www.us-israel.org/jsource/biography/fox.html
http://www.cwhf.org/browse/auerbach.htm
    1896 - The Presidential campaign was, in many ways, a battle over money. As was expected, the Republican campaign, led by the party's presidential nominee, Ohio governor William McKinley, centered on maintaining the gold standard. On the other side of the fence, the Democrats took a cue from the Populist party and latched on to the free coinage of silver as one of their guiding issues. While the Democrats' decision to support silver shocked political observers, their nominee for the Oval Office proved to be even more surprising. The Democrats had already settled on their issue, but the summer of 1896 found them without a clear candidate for the Oval Office. That all changed at the party's national convention in Chicago on July 7 when William Jennings Bryan, then just a young scribe from Nebraska, stepped to speak before the Democrats' 20,000 delegates. An ardent supporter of the silver movement, Bryan seized the reins of the party by railing against the Republicans and their "demand for a gold standard." During his speech, Bryan laid down his now famous vow against gold and the Republicans: "You shall not press down upon the brow of labor this crown of thorns, you shall not crucify mankind upon a cross of gold." These indelible words sent the delegates into frenzy and effectively sealed Bryan's unlikely nomination as the Democrats' candidate for President. Alas, Bryan's fiery oratory proved to be no match for McKinley's fat coffers.  Backed by the money and influence of the nation's business leaders, the Republicans spent roughly $7 million on their campaign. Bryan, on the other hand, spent a scant $300,000 and ultimately lost his bid for the White House. The electoral vote was McKinley, 271; William Jennings Bryan, 176. The popular vote was McKinley 7,103,779, Bryan 5,402,925. The Republicans not only gained the White House but four seats in the Senate to lead 47-34, seven seats going to minor parties. In the House, the Republicans lost 40 seats but still held a 204-113 majority, 40 seats going to minor parties. The Republican Party was free to have its way and on January 12, the new National Monetary Conference met at Indianapolis, IN and endorsed the existing gold standard.
    1898 - Hawaii was annexed when President William McKinley signed the Newlands Resolution, approved by Congress on July 4, 1898.  No change in government took place until 1900 when Congress passed an act making Hawaii an "incorporated" territory of the US. This act remained in effect until Hawaii became a state in 1959.                  
    1899 – Birthday of motion picture director George Cukor (d. 1983) in lower Manhattan.  He was replaced as the director of "Gone with the Wind" but he went on to direct "The Philadelphia Story" (1940), "Gaslight" (1944), "Adam's Rib" (1949), "Born Yesterday" (1950), "A Star is Born" (1954) and "My Fair Lady" (1964). He continued to work into the 1980s. 
    1900 – Boston Beaneaters pitcher Kid Nichols took only nine seasons to win 300 games. The 30-year-old righty won 361 games, 7th all-time, during his 15-year career and remains the youngest player ever to accomplish the feat.
    1905 - Temperatures reached 127ø F (53ø C), Parker Arizona (state record)
    1906 – (Believed to be) Birthday of legendary pitcher Leroy Robert "Satchel" Paige (d. 1982), Mobile, AL.  Paige is one of the folk heroes, perhaps the most celebrated, of baseball's Negro Leagues who became a rookie pitcher in the Majors at the age of 42.  His exact age was one of the mysteries in the legend that accompanied him into the big leagues in 1948 with the Cleveland Indians, and it was still a mystery when he pitched his final three innings for the Kansas City A's in 1965 when he was admitting to 59.  He was celebrated for his homespun wit as well as for his fastball and stamina, and most especially for his admonition: ''Don't look back. Something might be gaining on you.''  He struck out Hall of Famer Rogers Hornsby five times in one exhibition game and Joe DiMaggio called him ''the best I've ever faced, and the fastest.''
"Sometimes I feel like I will never stop
Just go forever
Till one fine morning
I'll reach up and grab me a handful of stars
and swing out my long lean leg
and whip three hot strikes burning down the heavens
and look over at God and say
How about that!"
— Samuel Allen, "To Satch" http://memory.loc.gov/ammem/today/jul07.html
    1907 - Robert A. Heinlein birthday (d. 1988), Butler, MO. Prolific American writer, grand master of science fiction. His first stories appeared in action-adventure pulp magazine "Astounding Science Fiction" in 1939. His first novel, "Rocket Ship Galileo," appeared in 1947 and paved way to children's science fiction. Wrote "The Green Hills of Earth," the militarist "Starship Troopers," and the 60s hippie-oriented "Stranger in a Strange Land" (a favorite of mass murderer Charles Manson).
In 1975, Heinlein was awarded the first Grand Master Nebula.
http://www.nitrosyncretic.com/rah/
http://www.wegrokit.com/
http://www.amazon.com/exec/obidos/ASIN/0451912535/inktomi-bkasin-20/
002-2909458-5798421
    1907 – Florenz Ziegfeld staged his first Follies on the roof of the New York Theater in New York City.  The elaborate theatrical revue ran through 1931, with renewals in 1934 and 1936. They became a radio program in 1932 and 1936 as "The Ziegfeld Follies of the Air."
    1908 - Harriette Louisa Simpson Arnow (d. 1986) birthday, Wayne County, KY.  U.S. author who described the Southern Appalachian life and people with honesty and authenticity. She earned a college degree, which shocked her family who were descendants of original Kentucky settlers that didn't believe in women's education. She had to move to Cincinnati to live. Her most critically acclaimed best seller was "Hunter's Horn" (1949).
http://athena.english.vt.edu/~appalach/writersA/arnow.html
http://www.oriscus.com/kywriters/arnow.htm
http://webpages.marshall.edu/~broyles2/overv1.html
    1909 - Inventor George Cahill brought portable lights to Grand Rapids, MI for a night baseball game with Zanesville.  The host team won, 11-10, in seven innings, with the only complaints coming from the outfielders, who had trouble seeing balls hit above the lights.
    1911 – In the first wildlife preservation treaty, the US, Great Britain, Japan and Russia signed the North Pacific Fur Seal Convention of 1911, banning open-water seal hunting.
    1913 - Birthday of sax player Hank Mobley (d. 1986), Eastman, GA. 
http://members.tripod.com/~hardbop/mobley.html
http://www.wright.edu/~martin.maner/mobley.htm
http://www.metroactive.com/papers/metro/11.20.97/jazz-9747.html
    1914 - Suffering heavy losses from Federal League competition in Baltimore, Orioles owner Jack Dunn offered Babe Ruth, Ernie Shore and Ben Egan for $10,000 to old friend Connie Mack, who refused, pleading poverty. Cincinnati, which has a working agreement giving them the choice of two players, ignored Ruth and took OF George Twombly and SS Claud Derrick. Dunn finally sold his threesome to new owner Joe Lannin of the Red Sox for a reported $25,000.
    1915 - Birthday of black author Margaret Walker (d. 1998), Birmingham, Alabama. 
http://www.olemiss.edu/depts/english/ms-writers/dir/alexander_margaret_walker/
http://www.ibiblio.org/ipa/walker/
http://dept.english.upenn.edu/~afilreis/50s/walker-margaret.html
    1917 - Birthday of jazz guitarist Lloyd "Tiny" Grimes (d. 1989), Newport News, VA. Played with Charlie Parker and later became a rock 'n' roll guitarist.
http://www.geocities.com/bighollowtwang/TinyGrimes.html
http://www.geocities.com/bighollowtwang/TinyGrimes.html
http://www.centrohd.com/biogra/g2/tiny_grimes_b.htm
http://www.geocities.com/doo_wop_gino/cats.htm
    1917 - John (Lonzo) Sullivan (d. 1967), of the country comedy duo of Lonzo and Oscar, was born in Edmonton, Kentucky. John's Brother, Rollin, was Oscar. The brothers' original songs included such ditties as "I'm My Own Grandpa" - a hit before the Second World War - "You Blacked My Blue Eyes Too Often" and "Take Them Cold Feet Out of My Back." In 1947, Lonzo and Oscar began a 20-year association with the Grand Ole Opry which ended in June, 1967 with John Sullivan's death.
    1917 – Birthday of former Postmaster General (Johnson Administration) and NBA Commissioner Larry O'Brien (d. 1990), at Springfield, MA, coincidentally the birthplace of basketball.  O'Brien led John F. Kennedy's successful Senate campaign and repeated it in the 1960 Presidential campaign.  The NBA Championship trophy is named for him as he was NBA Commissioner (1975-84).
    1923 - Famed San Franciscan Lefty O'Doul, who will become an outstanding Major League hitter later in his career, gives up 13 runs in the sixth inning and 16 runs in the three innings he pitched, as the Indians rout the Red Sox, 27-3. He will finish his 11-year stint in the Majors with a lifetime batting average of .349.
    1927 - Trumpeter and conductor Doc Severinsen was born Carl Hilding Severinsen at Arlington, Oregon, perhaps best known as the band leader for "The Tonight Show, Starring Johnny Carson."
http://www.delafont.com/music_acts/Doc-Severinsen.htm
http://www.pianodesk.com/oldpage/doc.htm
http://www.dwerden.com/doc/
    1928 - Singer Mary Ford (d. 1977), who had a series of pop hits with her husband, guitarist Les Paul, in the 1950's, was born in Pasadena, California. Their successes included "Mockin' Bird Hill," "How High the Moon" and "Waiting For the Sunrise." Their recordings were among the earliest to use the technique of multitracking and featured Ford's voice answering Paul's talking guitar. The hits stopped in 1961 and Les Paul and Mary Ford were divorced two years later.
http://us.imdb.com/Name?Ford,+Mary+(I )
http://www.reevesaudio.com/visitlesandmary.html
http://www.gould68.freeserve.co.uk/Les'n'MaryCol.html
    1928 – "The best thing since sliced bread!"  It was sold for the first time (on the inventor's 48th birthday) by the Chillicothe (Missouri) Baking Company.
    1930 – Construction began on Boulder Dam, now Hoover Dam, on the Colorado River.  
http://en.wikipedia.org/wiki/Boulder_Dam.                             
    1934 - F. Scott Fitzgerald, Thomas Wolfe, and Maxwell Perkins, lunch together. Fitzgerald advises Wolfe, struggling with Perkins over revisions to "Of Time & the River": "You never cut anything out of a book you regret later."
    1936 – The Yankees' Joe DiMaggio became the first rookie ever to play in the Major League All-Star Game.  This was the first win for the NL which had lost the first three and they were helped by a DiMaggio error.
    1937 - With President Franklin D. Roosevelt in attendance at Griffith Stadium in Washington, Yankees' first baseman Lou Gehrig drives in four runs with a home run and a double to lead the AL to an 8-3 victory over the National League in All-Star action.
    1937 – The Peel Commission Report recommended the partition of Palestine in the first such formal recommendation in the history of Palestine.  A British Royal Commission of Inquiry, headed by Lord Peel, had been appointed in 1936 to investigate the causes of unrest in Mandatory Palestine, which was administered by Britain, following the six-month-long Arab general strike there.  The commission published a report that, for the first time, stated that the League of Nations Mandate had become unworkable and recommended partition.  The British cabinet endorsed the Partition plan in principle but requested more information.  Following the publication, in 1938, the Woodhead Commission was appointed to examine it in detail and recommend an actual partition plan.  The Arabs opposed the partition plan and condemned it unanimously.  The Arab High Committee opposed the idea of a Jewish state and called for an independent state of Palestine, "with protection of all legitimate Jewish and other minority rights and safeguarding of reasonable British interests." They also demanded cessation of all Jewish immigration and land purchase.  They argued that the creation of a Jewish state and lack of independent Palestine was a betrayal of the word given by Britain.
    1937 – In the All-Star Game, Cardinals ace Dizzy Dean was hit with a line drive, fracturing his toe.  Dean came back too soon and changed his pitching motion in a way that favored his sore toe. In so doing, he hurt his arm, losing his great fastball. At the time Dean was injured, he sported a 12–7 record. He finished the season 13–10.  Except for a one-game comeback in 1947, he retired after the 1938 season and went into broadcasting.  Nevertheless, Ol' Diz was elected to baseball's Hall of Fame in 1953.
    1940 - Birthday of drummer, singer, musician Ringo Starr, born Richard Starkey at Liverpool, England.   He replaced Pete Best as the Beatles drummer in August, 1962. He had two million-selling No. 1 solo singles: "Photograph" and "You're Sixteen." He married actress Barbara Bach in 1981 and appeared in several films, including "That'll Be the Day," "Cave Man" and Paul McCartney's "Give My Regards to Broad Street."
    1945 - BAKER, THOMAS A., Medal of Honor
Rank and organization: Sergeant, U.S. Army, Company A, 105th Infantry, 27th Infantry Division. Place and date: Saipan, Mariana Islands, 19 June to 7 July 1944. Entered service at: Troy, N.Y. Birth: Troy, N.Y. G.O. No.: 35, 9 May 1945. Citation: For conspicuous gallantry and intrepidity at the risk of his life above and beyond the call of duty at Saipan, Mariana Islands, 19 June to 7 July 1944. When his entire company was held up by fire from automatic weapons and small-arms fire from strongly fortified enemy positions that commanded the view of the company, Sgt. (then Pvt.) Baker voluntarily took a bazooka and dashed alone to within 100 yards of the enemy. Through heavy rifle and machinegun fire that was directed at him by the enemy, he knocked out the strong point, enabling his company to assault the ridge. Some days later while his company advanced across the open field flanked with obstructions and places of concealment for the enemy, Sgt. Baker again voluntarily took up a position in the rear to protect the company against surprise attack and came upon 2 heavily fortified enemy pockets manned by 2 officers and 10 enlisted men which had been bypassed. Without regard for such superior numbers, he unhesitatingly attacked and killed all of them. Five hundred yards farther, he discovered 6 men of the enemy who had concealed themselves behind our lines and destroyed all of them. On 7 July 1944, the perimeter surrounding Sgt. Baker was attacked from 3 sides by from 3,000 to 5,000 Japanese. During the early stages of this attack, Sgt. Baker was seriously wounded but he insisted on remaining in the line and fired at the enemy at ranges sometimes as close as 5 yards until his ammunition ran out. Without ammunition and with his own weapon battered to uselessness from hand-to-hand combat, he was carried about 50 yards to the rear by a comrade, who was then himself wounded. At this point Sgt. Baker refused to be moved any farther stating that he preferred to be left to die rather than risk the lives of any more of his friends. A short time later, at his request, he was placed in a sitting position against a small tree. Another comrade, withdrawing, offered assistance. Sgt. Baker refused, insisting that he be left alone and be given a soldier's pistol with its remaining 8 rounds of ammunition. When last seen alive, Sgt. Baker was propped against a tree, pistol in hand, calmly facing the foe. Later Sgt. Baker's body was found in the same position, gun empty, with 8 Japanese lying dead before him. His deeds were in keeping with the highest traditions of the U.S. Army
    1944 - AGERHOLM, HAROLD CHRIST, Medal of Honor
Rank and organization: Private First Class, U.S. Marine Corps Reserve. Born: 29 January 1925, Racine, Wis. Accredited to: Wisconsin. Citation: For conspicuous gallantry and intrepidity at the risk of his life above and beyond the call of duty while serving with the 4th Battalion, 10th Marines, 2d Marine Division, in action against enemy Japanese forces on Saipan, Marianas Islands, 7 July 1944. When the enemy launched a fierce, determined counterattack against our positions and overran a neighboring artillery battalion, Pfc. Agerholm immediately volunteered to assist in the efforts to check the hostile attack and evacuate our wounded. Locating and appropriating an abandoned ambulance jeep, he repeatedly made extremely perilous trips under heavy rifle and mortar fire and single-handedly loaded and evacuated approximately 45 casualties, working tirelessly and with utter disregard for his own safety during a grueling period of more than 3 hours. Despite intense, persistent enemy fire, he ran out to aid 2 men whom he believed to be wounded marines but was himself mortally wounded by a Japanese sniper while carrying out his hazardous mission. Pfc. Agerholm's brilliant initiative, great personal valor and self-sacrificing efforts in the face of almost certain death reflect the highest credit upon himself and the U.S. Naval Service. He gallantly gave his life for his country.
    1944 - MOTO, KAORU, Medal of Honor
Private First Class Kaoru Moto distinguished himself by extraordinary heroism in action on 7 July 1944, near Castellina, Italy. While serving as first scout, Private First Class Moto observed a machine gun nest that was hindering his platoon's progress. On his own initiative, he made his way to a point ten paces from the hostile position, and killed the enemy machine gunner. Immediately, the enemy assistant gunner opened fire in the direction of Private First Class Moto. Crawling to the rear of the position, Private First Class Moto surprised the enemy soldier, who quickly surrendered. Taking his prisoner with him, Private First Class Moto took a position a few yards from a house to prevent the enemy from using the building as an observation post. While guarding the house and his prisoner, he observed an enemy machine gun team moving into position. He engaged them, and with deadly fire forced the enemy to withdraw. An enemy sniper located in another house fired at Private First Class Moto, severely wounding him. Applying first aid to his wound, he changed position to elude the sniper fire and to advance. Finally relieved of his position, he made his way to the rear for treatment. Crossing a road, he spotted an enemy machine gun nest. Opening fire, he wounded two of the three soldiers occupying the position. Not satisfied with this accomplishment, he then crawled forward to a better position and ordered the enemy soldier to surrender. Receiving no answer, Private First Class Moto fired at the position, and the soldiers surrendered. Private First Class Moto's extraordinary heroism and devotion to duty are in keeping with the highest traditions of military service and reflect great credit on him, his unit, and the United States Army.
    1944 - O'BRIEN, WILLIAM J., Medal of Honor
Rank and organization: Lieutenant Colonel, U.S. Army, 1st Battalion, 105th Infantry, 27th Infantry Division. Place and date: At Saipan, Marianas Islands, 20 June through 7 July 1944. Entered service at: Troy, N.Y. Birth: Troy, N.Y. G.O. No.: 35, 9 May 1945. Citation: For conspicuous gallantry and intrepidity at the risk of his life above and beyond the call of duty at Saipan, Marianas Islands, from 20 June through 7 July 1944. When assault elements of his platoon were held up by intense enemy fire, Lt. Col. O'Brien ordered 3 tanks to precede the assault companies in an attempt to knock out the strongpoint. Due to direct enemy fire the tanks' turrets were closed, causing the tanks to lose direction and to fire into our own troops. Lt. Col. O'Brien, with complete disregard for his own safety, dashed into full view of the enemy and ran to the leader's tank, and pounded on the tank with his pistol butt to attract 2 of the tank's crew and, mounting the tank fully exposed to enemy fire, Lt. Col. O'Brien personally directed the assault until the enemy strongpoint had been liquidated. On 28 June 1944, while his platoon was attempting to take a bitterly defended high ridge in the vicinity of Donnay, Lt. Col. O'Brien arranged to capture the ridge by a double envelopment movement of 2 large combat battalions. He personally took control of the maneuver. Lt. Col. O'Brien crossed 1,200 yards of sniper-infested underbrush alone to arrive at a point where 1 of his platoons was being held up by the enemy. Leaving some men to contain the enemy he personally led 4 men into a narrow ravine behind, and killed or drove off all the Japanese manning that strongpoint. In this action he captured S machineguns and one 77-mm. fieldpiece. Lt. Col. O'Brien then organized the 2 platoons for night defense and against repeated counterattacks directed them. Meanwhile he managed to hold ground. On 7 July 1944 his battalion and another battalion were attacked by an overwhelming enemy force estimated at between 3,000 and 5,000 Japanese. With bloody hand-to-hand fighting in progress everywhere, their forward positions were finally overrun by the sheer weight of the enemy numbers. With many casualties and ammunition running low, Lt. Col. O'Brien refused to leave the front lines. Striding up and down the lines, he fired at the enemy with a pistol in each hand and his presence there bolstered the spirits of the men, encouraged them in their fight and sustained them in their heroic stand. Even after he was seriously wounded, Lt. Col. O'Brien refused to be evacuated and after his pistol ammunition was exhausted, he manned a .50 caliber machinegun, mounted on a jeep, and continued firing. When last seen alive he was standing upright firing into the Jap hordes that were then enveloping him. Sometime later his body was found surrounded by enemy he had killed. His valor was consistent with the highest traditions of the service.
    1944 - TANOUYE, TED T., Medal of Honor
Technical Sergeant Ted T. Tanouye distinguished himself by extraordinary heroism in action on 7 July 1944, near Molino A Ventoabbto, Italy. Technical Sergeant Tanouye led his platoon in an attack to capture the crest of a strategically important hill that afforded little cover. Observing an enemy machine gun crew placing its gun in position to his left front, Technical Sergeant Tanouye crept forward a few yards and opened fire on the position, killing or wounding three and causing two others to disperse. Immediately, an enemy machine pistol opened fire on him. He returned the fire and killed or wounded three more enemy soldiers. While advancing forward, Technical Sergeant Tanouye was subjected to grenade bursts, which severely wounded his left arm. Sighting an enemy-held trench, he raked the position with fire from his submachine gun and wounded several of the enemy. Running out of ammunition, he crawled 20 yards to obtain several clips from a comrade on his left flank. Next, sighting an enemy machine pistol that had pinned down his men, Technical Sergeant Tanouye crawled forward a few yards and threw a hand grenade into the position, silencing the pistol. He then located another enemy machine gun firing down the slope of the hill, opened fire on it, and silenced that position. Drawing fire from a machine pistol nest located above him, he opened fire on it and wounded three of its occupants. Finally taking his objective, Technical Sergeant Tanouye organized a defensive position on the reverse slope of the hill before accepting first aid treatment and evacuation. Technical Sergeant Tanouye's extraordinary heroism and devotion to duty are in keeping with the highest traditions of military service and reflect great credit on him, his unit, and the United States Army.
    1946 - Pope Pius XII presided over the canonization ceremonies for Mother Frances Xavier Cabrini as she became the first American to be canonized. She was the founder of the Missionary Sisters of the Sacred Heart of Jesus and her principal shrine is at Mother Cabrini High School, New York, NY. Cabrini was born at Sant' Angelo Lodigiano in Lombard Province of Lodi in what was then part of the Austrian Empire, now Italy, on July 15, 1859, and died at Chicago, IL, December 22,1917. Her feast day is celebrated on December 22.
    1947 – The infamous Roswell Incident occurred in Roswell, NM.  A USAF balloon crashed at a ranch there.  Following wide initial interest in the crashed "flying disc," the US military stated that it was merely a conventional weather balloon. Interest subsequently waned until the late 1970s, when ufologists began promoting a variety of increasingly elaborate conspiracy theories, claiming that one or more alien spacecraft had crash-landed, and that the extraterrestrial occupants had been recovered by the military, who then engaged in a cover-up.  In the 1990s, the US military published two reports disclosing the true nature of the crashed object: a nuclear test surveillance balloon from Project Mogul. Nevertheless, the Roswell incident continues to be of interest in popular media, and conspiracy theories surrounding the event persist. Roswell has been described as "the world's most famous, most exhaustively investigated, and most thoroughly debunked UFO claim."
    1948 - Six female U.S. Navy reservists became the first women to be sworn into the regular Navy.
    1948 - Satchel Paige was signed to pitch for the Cleveland Indians on his 42d birthday…we think.  Paige, who became a baseball legend playing in the Negro Leagues, put on a Major League uniform for the first time in his 23- year career. While he claimed to be 39, many speculated that he was actually in his 50's.  He ended the season with a 6-1 record and a 2.48 ERA, and was instrumental in helping the Indians to the American League pennant.
    1948 - Top Hits
"You Can't Be True, Dear" - The Ken Griffin Orchestra (vocal: Jerry Wayne)
"Nature Boy" - Nat King
"Woody Woodpecker Song" - The Kay Kaiser Orchestra (vocal: Gloria Wood and The Campus Kids)
"Bouquet of Roses" - Eddy Arnold
    1949 - Jack Webb's "Dragnet" makes its radio debut on NBC radio. This was the first program to dramatize actual cases from police files. Each episode, on both radio and television, began with the announcement: "The story you are about to hear [see] is true; the names have been changed to protect the innocent" and ended with the sentence the criminal was given. After a successful television preview on "Chesterfield Sound-Off Time," "Dragnet" made the permanent leap to television in January 1952. From 1952 to 1956, the show enjoyed simultaneous runs on radio and television, continuing on television until 1959. After a seven-year hiatus, the show resurfaced as "Dragnet '67" to distinguish itself from its own reruns. This first real-life police drama series was such a success that it remains in syndication today.
    1950 - BAUGH, WILLIAM B., Medal of Honor
Rank and organization: Private First Class, U.S. Marine Corps, Company G, 3d Battalion, 1st Marine, 1st Marine Division (Rein.). Place and date: Along road from Koto-ri to Hagaru-ri, Korea, 29 November 1950. Entered service at: Harrison, Ohio. Born: 7 July 1930, McKinney, Ky. Citation: For conspicuous gallantry and intrepidity at the risk of his life above and beyond the call of duty while serving as a member of an antitank assault squad attached to Company G, during a nighttime enemy attack against a motorized column. Acting instantly when a hostile hand grenade landed in his truck as he and his squad prepared to alight and assist in the repulse of an enemy force delivering intense automatic-weapons and grenade fire from deeply entrenched and well-concealed roadside positions, Pfc. Baugh quickly shouted a warning to the other men in the vehicle and, unmindful of his personal safety, hurled himself upon the deadly missile, thereby saving his comrades from serious injury or possible death. Sustaining severe wounds from which he died a short time afterward, Pfc. Baugh, by his superb courage and valiant spirit of self-sacrifice, upheld the highest traditions of the U.S. Naval Service. He gallantly gave his life for his country.
    1952 - The SS United States passed Bishop Rock in the westernmost part of the British Isles of Scilly, on her maiden voyage, breaking the transatlantic speed record to become the fastest passenger ship in the world.
    1954 - Two versions of "Sh-Boom" hit the top-10. The original version by the Chords was at #9 and the cover version by The Crew Cuts was at #5
    1954 - Memphis disc jockey Dewey Phillips became the first DJ to play an Elvis Presley record when he premiered "That's All Right" on his "Red, Hot and Blue" show on station WHBQ. Phillips also interviewed Presley on the program. "That's All Right" and its flip side, an updating of the country tune "Blue Moon of Kentucky," were hits in the Memphis area.
    1956 - The Platters' "My Prayer" is released. It reached number one on the Billboard Top 100 chart in the summer and ranked four for the year. A 1939 song with music by salon violinist Georges Boulanger and lyrics by Carlos Barrera and Jimmy Kennedy, it was originally written by Boulanger with the title "Avant de mourir" (Before dying) in 1926. The lyrics for this version were added by Kennedy in 1939.  Glenn Miller recorded the song that year for a number two hit and The Ink Spots' version reached number three, as well, that year.  It has been recorded many times since but The Platters' version remains the best-known.
    1956 - Top Hits
"The Wayward Wind" - Gogi Grant
"Be-Bop-A-Lula" - Gene Vincent and His Blue Caps
"Born to Be with You" - The Chordettes
"Crazy Arms" - Ray Price  
    1956 - A riot breaks out at a Fats Domino concert in San Jose, CA, with twelve injured.
    1956 - Johnny Cash makes his first appearance on "Grand Ole Opry." He later becomes a regular member of the cast.    
    1958 - President Dwight D. Eisenhower signed the Alaska statehood bill.  From 1867 to 1884, Alaska was a military district of the United States under the control of the federal government. Alaskans had sought statehood since as early as the 1920s though this vision was not realized until the decade after World War II.                        
    1962 - With "The Stripper," orchestra leader David Rose reached the number 1 spot on the popular music charts. The song stayed at the top spot for one week. Rose's previous success on the music charts was with "Holiday for Strings" in 1944.
    1962 - Riding Big Steve at Chicago's Arlington Park, jockey Bill Hartack won his 3,000th race.
    1964 - Top Hits
"I Get Around" - The Beach Boys
"My Boy Lollipop" - Millie Small
"Memphis" - Johnny Rivers
"Together Again" - Buck Owens
    1967 - The Monkees open a national tour with little-known Jimi Hendrix as the opening act.
    1968 - Three years after Eric Clapton departed the Yardbirds and eight months after Jeff Beck left the group, the Yardbirds disband. Guitarist Jimmy Page had to fulfill the concert obligations and called his group The New Yardbirds. Keith Moon said "...it'll probably go over like a lead zeppelin." So Page changed the name of his group to Led Zeppelin.
http://www.rockhall.com/hof/inductee.asp?id=216
http://www.feelgood-design.com/music/yardbirds.htm
    1971 - Commissioner Bowie Kuhn and National Baseball Hall of Fame president Paul Kirk announced that former Negro League players will have full membership in the Cooperstown shrine, not a separate wing as previously planned.
    1972 - Top Hits
"Song Sung Blue" - Neil Diamond
"Outa-Space" - Billy Preston
"Lean on Me" - Bill Withers
"Eleven Roses" - Hank Williams, Jr.
    1973 - Billy Preston's "Will It Go Round In Circles" hits #1
    1975 - "Ryan's Hope" premiered on TV. This ABC soap ran until 1989 and was set mostly at the fictional Ryan's Tavern on Riverside Hospital at New York City.
    1980 - Top Hits
"Coming Up" - Paul McCartney and Wings
"The Rose" - Bette Midler
"It's Still Rock and Roll to Me" - Billy Joel
"He Stopped Loving Her Today" - George Jones 
    1980 – American two-time Olympic medalist and five-time world champion skater Michelle Kwan  born at Torrance, CA.
    1981 - President Reagan nominated Sandra Day O'Connor to become a Supreme Court justice; she became the first woman member of the Supreme Court in September. She retired in 2006.
http://supct.law.cornell.edu/supct/justices/oconnor.bio.html
    1981 - Parts of Montana, in a rare snow storm, was covered under 10 inches of snow at Glacier National Park with winds to 90 mph. Not far to the south, Denver was setting a record high with 101!
    1984 - "When Doves Cry," the first single to be released from Prince's 1984 album "Purple Rain," hits the top of the charts. The song stayed on top for five weeks and became the best-selling single of 1984. Meanwhile, the album topped the charts for 24 weeks and sold more than 10 million copies.
    1984 - Mr. Ed fan club holds first national convention labelled "Edstock," billed as "a few hours of Ed, love & music." Tiny Tim won the "Ed Award" for the greatest live performance of the Mr. Ed theme.
    1986 - Jackie Joyner-Kersee was the United States' biggest success at the Goodwill Games. At the event held in Moscow, Russia, she broke the heptathlon world record with 7,148 points. The same year, Jackie broke her own record when she scored 7,158 points in the United States Olympic Sports Festival where she won all the heptathlon's seven events.
    1987 - Temperatures fluctuate at Greensburg, KS from 75 at 7 am to 95 in a few minutes then drop back to 86 by 8 am. This was accompanied by dust devils and strange clouds.
    1987 – Col. Oliver North began testimony in the Iran-Contra hearings before the joint Congressional committee, stating that he had "never carried out a single act, not one" without authorization.  During the hearings, North admitted that he had misled Congress, for which, along with other actions, he was later charged. He defended his actions by stating that he believed in the goal of aiding the Contras and said that he viewed the Iran–Contra scheme as a "neat idea." North admitted shredding government documents related to these activities when the Iran–Contra scandal became public. He also testified that Robert McFarlane had asked him to alter official records to delete references to direct assistance to the Contras and that he had helped.  North was indicted in March 1988 on 16 felony counts.  He was initially convicted of three: accepting an illegal gratuity, aiding and abetting in the obstruction of a congressional inquiry, and ordering the destruction of documents through his secretary. He was sentenced to a three-year suspended prison term, two years' probation, $150,000 in fines, and 1,200 hours of community service.
    1988 - Thirty-eight cities in the north central and northeastern U.S. reported record low temperatures for the date. Youngstown, OH, hit 100 degrees, and for the second day in a row, Flint, MI, reached 101 degrees, equaling all-time records for those two cities.
    1988 - Top Hits
"Dirty Diana" - Michael Jackson
"The Flame" - Cheap Trick
"Mercedes Boy" - Pebbles
"If It Don't Come Easy" - Tanya Tucker
    1989 - Compact discs begin to outsell vinyl records for the first time.
    1989 - Thunderstorms produced severe weather during the day, with more than 100 reports of large hail and damaging winds from Ohio to Massachusetts and New Hampshire. Thunderstorm winds reached 90 mph in Sullivan County, NH, and golf ball size hail was reported in Pennsylvania. Twenty-four cities, mostly in the southwestern U.S., reported record high temperatures for the date. Afternoon highs of 105 degrees at Cedar City, UT, and 114 degrees at Moab, UT, were all-time records for those locations
    1990 - The world's three most famous tenors - Luciano Pavarotti, Placido Domingo and Jose Carreras - performed their first concert together. The performance, in Rome on the eve of the World Cup soccer final, earned millions of dollars for charity. An album of the event, "Carerras-Domingo-Pavorotti in Concert," was a surprise hit on the pop charts, and eventually became the best-selling classical album of all-time.
    1991 - Umpire Steve Palermo and former pro football player Terence Mann were shot while coming to the aid of two women during an attempted robbery in a restaurant parking lot in Dallas. Palermo was in stable condition after being shot in the stomach but was paralyzed, unable to walk for several years.
    1997 – Dell Financial Services was launched as a joint venture between Newcourt Credit Group and Dell Computer.  The venture brought customer sales finance and leasing in-house, replacing the third-party arrangements that had served that purpose.  Armed with a proprietary automated lease application origination, adjudication and decision system, over 1000 lease applications were processed on the first day, and the volume grew from there.  By Q1, 1999, Dell Financial passed the $1 billion origination mark, arguably the fastest such growth in the industry to that point, fueled in part by DFS' acquisition of AT&T Credit to provide international capabilities.  Former Xerox CEO Bill Montgomery lead the venture that was staffed with executives from both Newcourt and Dell.
    1998 - In the highest-scoring game in All-Star history, the American League beats the senior circuit, 13-8 in the thin air at Coors Field in Denver. The 21-run total surpasses the previous record set in 1954 when the American League beat the Nationals, 11-9, in Cleveland's Municipal Stadium.
    1999 - The soundtrack album from Disney's film "Tarzan" was certified platinum on this date.
    1999 - The Colorado Rockies tie a 1903 Major League record by scoring in 15 consecutive innings. Phillies' ace Curt Schilling ends the streak.
    1999 - The San Francisco Landmark Preservation Board voted to bestow landmark status to the Doggie Diner restaurant across from the city zoo. Sloat Garden Center, the owner of the property, ordered the diner operator to close shop in 60 days.
    2003 – A federal judge approved a settlement fining WorldCom $750 million for its $11 billion accounting scandal.  On November 4, 1997, WorldCom and MCI Communications announced their $37 billion merger to form MCI WorldCom, making it the largest corporate merger in U.S. history. On September 15, 1998, the new company, MCI WorldCom, opened for business, after MCI divested itself of its successful "internetMCI" business to gain approval from the U.S. Department of Justice.  On October 5, 1999, Sprint and MCI WorldCom announced a $129 billion merger agreement between the two companies. Had the deal been completed, it would have been the largest corporate merger in history, surpassing AT&T as the largest communications company in the US. However, the deal floundered due to opposition from the Department of Justice and the EU on concerns that it would create a monopoly. On July 13, 2000, the boards of directors of both companies terminated the merger. Later that year, MCI WorldCom renamed itself simply "WorldCom."  By that time, WorldCom's stock price was decreasing and banks were placing increasing demands on CEO Bernie Ebbers to cover margin calls on his WorldCom stock that were used to finance his other businesses (timber and yachting, among others).  In 2001, Ebbers persuaded WorldCom's board of directors to provide him corporate loans and guarantees in excess of $400 million to cover his margin calls.  The board hoped that the loans would avert the need for Ebbers to sell substantial amounts of his WorldCom stock, as his doing so would result in a further decrease of the stock's price. However, this strategy failed. In April 2002, Ebbers resigned as CEO and was replaced by John Sidgmore, former CEO of UUNET.  Beginning modestly during mid-1999 and continuing at an accelerated pace through May 2002, the company—directed by Ebbers (as CEO), Scott Sullivan (CFO), David Myers (Controller), and Buford "Buddy" Yates (Director of General Accounting)—used fraudulent accounting methods to disguise its decreasing earnings to maintain the price of WorldCom's stock.  The fraud was accomplished primarily in two ways: Booking "line costs" (interconnection expenses with other telecommunication companies) as capital expenditures on the balance sheet instead of expenses, and inflating revenues with bogus accounting entries from "corporate unallocated revenue accounts."  In 2002, a small team of internal auditors at WorldCom worked together, often at night and secretly, to investigate and reveal $3.8 billion worth of fraud.  Soon thereafter, the company's audit committee and board of directors were notified of the fraud and acted swiftly: Sullivan was dismissed, Myers resigned, Arthur Andersen withdrew its audit opinion for 2001, and the SEC began an investigation into these matters on June 26, 2002.  By the end of 2003, it was estimated that the company's total assets had been inflated by about $11 billion.  This made the WorldCom scandal the largest accounting fraud in American history until the Madoff Ponzi scheme in 2008. 
    2005 - The American sports of baseball and softball are dropped from the 2012 Olympic Games scheduled to be played in London. It is the first time in 69 years that events have been eliminated from the world games.
    2005 - London's transit system is bombed by terrorists, 56 deaths, 700 injured.
    2010 - A heat wave in the U.S. and Canada kills 9 people.
-------------------------------------------------------------

SuDoku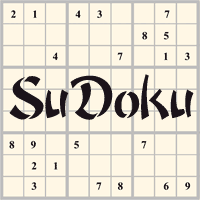 The object is to insert the numbers in the boxes to satisfy only one condition: each row, column and 3x3 box must contain the digits 1 through 9 exactly once. What could be simpler?
--------------------------------------------------------------

Daily Puzzle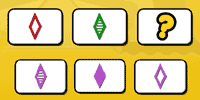 How to play:
http://www.setgame.com/set/puzzle_frame.htm
Refresh for current date:
http://www.setgame.com/set/puzzle_frame.htm
--------------------------------------------------------------


http://www.gasbuddy.com/
http://www.gasbuddy.com/GB_Map_Gas_Prices.aspx
http://www.gasbuddy.com/GB_Mobile_Instructions.aspx
--------------------------------------------------------------

Weather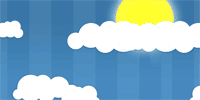 See USA map, click to specific area, no commercials
--------------------------------------------------------------

Traffic Live---
Real Time Traffic Information
You can save up to 20 different routes and check them out with one click,
or type in a new route to learn the traffic live
--------------------------------
Wordle
https://www.powerlanguage.co.uk/wordle/

How to Play
https://www.today.com/popculture/popculture/wordle-know-popular-online-word-game-rcna11056