VENDOR SALES SPECIALISTS
LEASING SALES PROFESSIONALS
Like selling vendor programs and large transactions?
Enjoy international financing programs?
Prefer the advantages of a commission only environment with the security of health and welfare benefits?
CLICK HERE to find out how to have fun again.
Friday, July 18, 2008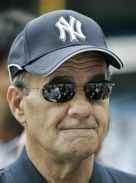 Joseph Paul Torre, born July 18, 1940, Brooklyn, New York; current manager of the Los Angeles Dodgers and a former Major League Baseball player. He previously played for, and later managed, the Milwaukee/Atlanta Braves, St. Louis Cardinals, and New York Mets.
He is perhaps best known as manager of the New York Yankees from 1996 to 2007 (thus the NY baseball cap; sorry Dodger fans. editor.)
Joe Torre on Winning
http://www.businessweek.com/magazine/content/06_34/b3998401.htm
Headlines---
More Rate Cuts May Be Needed to Spur Economy
Archives July 18, 2001—Déjà Vu
Classified Ads---Controller
Lakeland concerned about leasing
Comerica's 2Q income down 71%
Repairs to CIT Only Part-way Done
ACC Capital joins the Funder list
New List---Advertising/Marketing
IT Conference, August 20-21, Chicago
Classified Ads---Help Wanted
Superpages.com
Red Flag: What are you doing?
Largest leasing convention of year now 3 days!
Bank of the Ozarks Joins Wolters Kluwer
Steve Robinson Joins Alta's EMEA Team
Mortgage Quiz Reveals Disturbing Results
Trouble persists for some IndyMac customers
Airbus sees slower sales after air show
IBM quarterly profit up 22%
Microsoft 4th quarter profit soars 42%
Fannie Mae-Mac spent millions on lobbying
News Briefs---
CalFireNews
You May have Missed---
California Nuts Brief---
"Gimme that Wine"
Calendar Events
Snapple Real Facts
Today's Top Event in History
This Day in American History
Baseball Poem
SuDoku
Daily Puzzle
GasBuddy
Weather, USA or specific area
Traffic Live----
News on Line---Internet Newspapers
Poughkeepsie, New York
######## surrounding the article denotes it is a "press release"
"World Leasing News is a separate entity and not affiliated with Leasing News"
-------------------------------------------------------------------

Greenspan Says More Rate Cuts May Be Needed to Spur Economy
Archives July 18, 2001—Déjà Vu

Describes the Economy as " Still Standing."

Wall Street Journal

Federal Reserve Chairman Alan Greenspan cautioned that the economy still hasn't emerged from its yearlong slump and could get worse.

"The period of sub-par economic performance ... is not yet over, and we are not free of the risk that economic weakness will be greater than currently anticipated and require further policy response," Greenspan told the House Financial Services Committee.
Greenspan said Fed policy makers have lowered their forecast for economic growth this year. The range of economic growth, as measured by the gross domestic product, in 2001 is now forecast at between 1.5% and 2%, rather than 2% to 2.75%. The Fed has predicted the economy would rebound to a stronger rate of growth in the range of 3% to 3.5% in 2002.

In an effort to stave off recession, the central bank has slashed interest rates six times this year, totaling 2.75 percentage points, the most aggressive credit-easing campaign in nearly two decades.

Economists viewed Greenspan's remarks as sending a strong signal that another interest rate cut could come as soon as the Fed's next meeting on Aug. 21.
"I think that he was a bit clearer today in expressing concern about the potential for continued weakness for the economy than he typically is and that he is holding up a flag. He is telling everybody he is absolutely prepared to do all that is necessary to make sure things don't get any worse," said economist Joel Naroff of Naroff Economic Advisors.

Greenspan expressed hope that the Fed's rate reductions - along with falling energy costs and soon-to-be mailed tax-rebate checks - will bolster economic growth in the coming months.

"By aggressively easing the stance of monetary policy, the Federal Reserve has moved to support demand, and, we trust, help lay the groundwork for the economy to achieve maximum sustainable growth," Greenspan said.

One of the reasons the Fed has been able to cut interest rates so much, Greenspan said, is because inflation is well contained. That should continue, given that energy prices are starting to fall.

The Labor Department said that the consumer-price index rose a seasonally adjusted 0.2% in June after a 0.4% increase in May. The so-called core index, which excludes volatile food and energy items, increased 0.3% after a 0.1% increase in May. The core index rose 2.7% in the 12 months through June, up from a 2.5% annual rate in May.

Overall, the CPI rose 3.2% in June from a year earlier.

Energy prices fell 0.9% after surging 3.1% in May. Natural-gas prices fell 5.6%, their biggest drop ever, but electricity prices jumped a record 3.8%. Gasoline prices fell 2.6%.
Housing prices, which make up 40% of the index, grew 0.4% in June after increasing 0.4% in May.

Greenspan said that, while inflation remains in check, "Uncertainties surrounding the current economic situation are considerable," he said.

Until there is more evidence that businesses have successfully completed getting their excess stocks in line with sales and companies ramp up investment in computers and other equipment, "The risks would seem to remain mostly tilted toward weakness in the economy," Greenspan said.

Much of the economic slowdown comes from businesses rapidly and sharply cutting back on production in the face of sagging demand. Companies have laid off workers, trimmed hours and deeply discounted merchandise to work off excess inventories.

Economic upheaval in other countries, coupled with rising energy prices last year into this year, intensified the slowdown and drained businesses' and consumers' purchasing power, Greenspan said.

Greenspan did not predict when businesses would complete the paring of inventories. "At some point, inventory liquidation will come to an end, and its termination will spur production and incomes," he said.

Economists say once companies work off excess inventories, they will be in a position to rev up production, which would bode well for a rebound in economic growth.

Consumers, whose spending accounts for two-thirds of all economic activity, have been a main force keeping the economy afloat. Household disposable income, Greenspan said, is now being bolstered by President Bush's new tax cuts.
Yet, there are downside risks to consumer spending in the next few quarters, he said. The sagging stock market has reduced household wealth and is likely to restrain consumer spending in the future. A weaker labor market also could damp spending.

Even against these risks, Greenspan said, "It is notable how well the U.S. economy has withstood the many negative forces weighing on it."

Separately, the Commerce Department said housing starts rose 3% to a seasonally adjusted 1.658 million annual rate in June, following a revised 1% decline in May to a 1.610 million pace. The May rate initially had been estimated as a 0.4% drop to 1.622 million annual rate.
The report surprised economists, who had expected a decline to a 1.60 million rate. The data show the housing sector continues to be an area of strength in an otherwise struggling U.S. economy.

The report signaled some possible weakness down the line, however.

June building permits, an indication of future activity, fell 3.3% to a seasonally-adjusted 1.568 million annual rate, the Commerce Department said. The rate was short of the 1.61 million units expected by economists.

The National Association of Home Builders reported that its index for new, single-family homes dipped to 56 in July from 58 in June, still a relatively high level.
Single-family home construction, which accounts for more than two-thirds of all residential construction, increased 1.4%.

Housing starts were up 6.3% year-on-year.
--------------------------------------------------------------

Classified Ads---Controller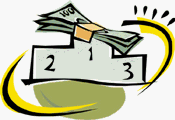 Boca Raton, FL
CPA w/ Sarbanes Oxley/ 15 years management exp. as CFO/ Controller/5 yrs w/ PWC Extensive exp providing accounting/ tax guidance for the equipment lease industry. Willing to relocate.
Email: bltushin@hotmail.com

Chicago, IL
experienced in lease accounting, operations, management, and Sarbanes-Oxley. Seeking position with equipment lessor. Would consider contract assignments or relocating.
Email: leasecontroller@comcast.net

Southeastern, MI
Controller & Management experience w/ equip lessors &broker. MBA, CPA w/ extensive accounting, management, securitization experience with public and private companies. Willing to relocate.
Email: Leasebusiness@aol.com
West Palm Beach, FL
CPA/CFO/Controller/Due Diligence Officer/SOX Lead seeking position.
Email: obrienhowardj@aol.com
For a full listing of all "job wanted" ads, please go to:
http://www.leasingnews.org/Classified/Jwanted/Jwanted.htm
Leasing Recruiters:
http://www.leasingnews.org/Recruits/index.htm
To place a free "job wanted" ad here, please go to:
http://www.leasingnews.org/Classified/Jwanted/Jwanted-post.htm
--------------------------------------------------------------

Lakeland concerned about leasing
As reported earlier that banks who have been funding leases are tightening up, they are also reporting other problems.
In their second quarter report, Lakeland Bancorp, Oakridge, New Jersey, reports "Higher diesel fuel costs have impacted independent truckers and equipment lease originators, including one originator which can no longer fulfill all of its obligations under contractual recourse provisions. As of June 30, 2008, the Company had $46 million outstanding from this originator from approximately 1,400 leases of which approximately 75% is current or less than 30 days past due. A $6.7 million provision was recorded for the leasing division including a $6.3 million provision for the aforementioned originator."
Thomas J. Shara, Lakeland Bancorp's President and CEO said, "While we are disappointed in the need for additional provisioning in the leasing area, our commercial, consumer and residential loan areas continue to perform well. We are also benefiting significantly from a lower short term rate environment as our Net Interest Margin improved 29 basis points from the First Quarter of 2008 to 3.91% and Net Interest Income is up $8.4 million or 24% over 2007 year to date."
Lakeland reports, "In the second quarter of 2008, an $8.2 million provision for loan and lease losses was recorded primarily to reflect the impact that current economic conditions have had on a portion of Lakeland's lease portfolio. This compares to a $671,000 provision for the same period last year. Higher diesel fuel costs have impacted independent truckers and equipment lease originators, including one originator which can no longer fulfill all of its obligations under contractual recourse provisions. As of June 30, 2008, the Company had $46 million outstanding from this originator from approximately 1,400 leases of which approximately 75% is current or less than 30 days past due. A $6.7 million provision was recorded for the leasing division including a $6.3 million provision for the aforementioned originator. "
Full report:
http://www.marketwatch.com/news/story/lakeland-bancorp-reports-second-quarter/
story.aspx?guid=%7B6B9A8049-DDBC-4210-9993-21439FF3DAF6%7D&dist=hppr
--------------------------------------------------------------

Comerica's 2Q income down 71%
Comerica Inc., a major commercial bank lender, reported Thursday that it made $56 million in the second quarter of the year, down 71 percent compared with the same time last year. Six months into its fiscal year the company has earned $165 million, down 47.6 percent from the first half of 2007.
The company attributes its drop in second-quarter earnings to a $177 million provision for credit losses and pre-tax charges of $50 million, which were tied to tax deductions on certain structured lease transactions.
"In an environment that continued to be challenging and volatile, our core operating earnings were stable," said Ralph W. Babb Jr., chairman and chief executive officer. "As expected, our net loan charge-offs were similar to the first quarter, as credit issues remained focused on our California residential real estate development portfolio. Excluding the effect of the tax-related charge to income on structured lease transactions, our net interest margin was consistent with our full-year outlook."
Comerica, which moved to Dallas from Detroit last year, still has substantial operations in the Midwest, as well as banks in Florida and California. Its Texas and Midwest operations turned profits for the company while reportedly its California and Florida lost money.
Full report:
http://www.comerica.com/vgn-ext-templating/v/index.jsp?vgnextoid=627a788635bd
2010VgnVCM1000004302a8c0RCRD
--------------------------------------------------------------

Repairs to CIT Only Part-way Done
Borrowing and asset sales boost the balance sheet, but liquidity remains the chief concern for the commercial finance company's CFO.
Vincent Ryan
CFO.com
Struggling CIT Group reported a steep drop in operating income for the second quarter, but said it has done significant repair to its balance sheet and is now positioned to meet liquidity needs through the end of 2009. Still, the company faces $6.2 billion in maturing debt in the second half and continuing interest expenses from outstanding debt of its discontinued home lending operation.
The company ended the second quarter with $7.5 billion of unrestricted cash and $2.2 billion available under securitization facilities. "We made tremendous strides in the quarter on the balance sheet," said CFO Joseph Leone, "in the most difficult environment I have ever seen. Our liquidity runway has been extended in a very robust way."
During the quarter, CIT raised $1.6 billion through a common and preferred stock sale and sold $2 billion of assets. It also secured a $3 billion facility from Goldman Sachs to finance asset-backed securities originated by CIT, and secured financing to take delivery on $1.5 billion in new aircraft for one of its leasing businesses.
CIT also repaid $5.6 billion of unsecured term debt and commercial paper in the quarter.
Still, CIT continues to work through liquidity issues arising mainly from the deterioration of its mortgage financing business. While the company sold its home lending and manufactured housing portfolios in early July — after incurring a $2.1 billion loss in the second quarter — there is still work to do on the liabilities that those businesses created, explained Leone.
"We sold home lending at a discount to book, but the cash from the sale did not pay down all of the allocated debt," he said. With $3 billion of debt remaining, that leaves interest expense of $43 million that has to be covered by the rest of the operation, Leone said.
During the second quarter, CIT's income was also reduced by $15 million in net interest costs as a result of maintaining higher-than-average cash balances and investing those balances in low-risk assets. Leone called it a "large negative carry."
The company has $4.1 billion in unsecured debt and $2.1 billion in credit facilities due in the second half of 2008, as well as $8.02 billion in bonds and loans due in 2009, according to a Bloomberg News report.
CIT chief executive Jeffrey Peak said the company is continuing to explore "a full range of options" for its rail transportation leasing business — including a potential disposal. CIT has no plans to access the unsecured debt markets, although it hopes to get there eventually.
In late May Moody's Investors Service dropped CIT's senior unsecured debt rating from A3 to Baa1 and left the financing company's long-term ratings on review for possible downgrade.
CIT protested at the time, "particularly in light of the significant progress we have made to strengthen our balance sheet, improve liquidity, and position CIT for long-term success and profitability," the company said in a statement.
CIT reported a second-quarter loss of $2.07 billion before preferred dividends, or $7.88 a share, compared with a loss of $127 million, or $.70, a year earlier. Net income from continuing operations fell to $48.1 million, or $0.12 per share, from $352.1 million, or $1.76 per share, for the comparable 2007 quarter.
Besides the loss from the sale of its home lending unit, other one-time items impacting CIT's results included a $60 million increase to reserve for credit losses, a $17 million restructuring charge, and $69.1 million to exit some real estate deals.
Subscribe: http://www.cfo.com/subscribe/
--------------------------------------------------------------

ACC Capital joins the Funder list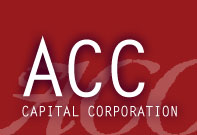 Funder - Update
A -Accepts Broker Business | B -Requires Broker be Licensed | C -Sub-Broker Program
| D -"Private label Program" | E - Also "in house" salesmen
Name
In Business Since
Contact
Website
Leasing Association

Nationwide

$15,000 to $10MM

Y

Y

N

Y

Y
To view the complete list, please click here.
--------------------------------------------------------------

New List---Advertising/Marketing
In an effort to help those seeking a specialist in advertising, marketing, trade shows, and related public relations, Leasing News is starting a new list.
As with all our lists, they are free to those who post their information.
Leasing News also asks them to up-date it from time to time,
as we do not have the resources for this task.

Leasing Advertising-Marketing
These companies have experience in the finance and leasing industry
Please fax our request form back to 408.317-2066 or you
may e-mail to: kitmenkin@leasingnews.org .
Second Column: YCS - Year Company Started | YELB - Years in equipment Leasing Business
Name
City, State
Contact
Website
Leasing Association

YCS
YELB
(see above for meaning)

1983
(22 years)

National
International

CIT, ORIX, CIBC, Vendor Funding

Tollin Advertising is expert at providing advertising, promotion and trade show
support to ocmpanies inthe Leasing/Financial Service Business.
Corporate Finance.
Trade Finance. Transportation. Vendor Finance. And more.
Note: The form to utilize is:
http://www.leasingnews.org/Pages/Marketing_Form.doc
--------------------------------------------------------------

IT Conference, August 20-21, Chicago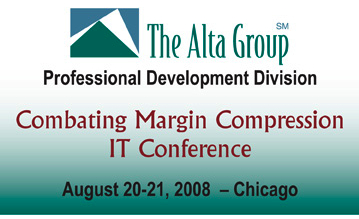 Focusing on the theme, "Combating Margin Compression," speakers will represent industry consultancies, technology providers and equipment leasing and finance companies. Discussion and system exploration will provide a range of information from broad business and strategic viewpoints to technical nuts and bolts. The conference is designed for COOs, CFOs, CIOs, IT managers, risk managers, portfolio/equipment managers, conversion specialists, auditors and quality teams. The Chicago location makes it easy for executives from both coasts to meet face to face,
The cost to attend is $1,295 for participants who have paid registration fees by July 20; $1,495 after that date. Persons interested in registering for the conference can call Kaye Reeder at 801-322-4499 or email kreeder@thealtagroup.com. For more information, visit www.thealtagroup.com.
--------------------------------------------------------------

Leasing Industry Help Wanted
National Account Manager

Arizona * California * Illinois * Minnesota

TOP PERFORMERS ONLY
SINCE 1995
National Account Manager
60% commission. APP only to $ 250,000. No industry/geo restrictions. Tremendous flexibility/freedom: your home office or our regional offices. BJohnson@Alliancecap.com


Sales Representative


Sales Representative
We're a progressive leasing company with ambitious growth plans for 2008. If you're a proven sales rep in the small ticket arena and ready to join a winning team, contact us immediately. We offer a competitive comp plan, amazing work environment, and have strong relationships with the major funding sources.
E-mail: recruiter@gen-cap.com .
About the Company: Genesis Commercial Capital, LLC; Irvine, CA
Vendor Sales Specialists


VENDOR SALES SPECIALISTS
LEASING SALES PROFESSIONALS
Like selling vendor programs and large transactions?
Enjoy international financing programs?
Prefer the advantages of a commission only environment with the security of health and welfare benefits?
CLICK HERE to find out how to have fun again.

About the company: Located on the water in
beautiful Newport Beach, California.The environment is positive.

Growing vendor based equipment leasing company
Learn our value proposition
2 Years Sales or Related Exp.
College Degree Preferred
You will work with people
that you can trust and respect
Click here to learn more


Please see our Job Wanted section for possible new employees.
--------------------------------------------------------------

--------------------------------------------------------------

Superpages.com
Trying to find a business location or more information about a company.
This search engine finds the address, telephone number, and map.
It also often gives you the web site, where you can learn more information.
The next time you need a "service" or even to check out a new
vendor that you can't find on the internet, try: superpages.com
--------------------------------------------------------------

Red Flag: What are you doing?

The Federal Trade Commission released an alert regarding the Nov. 1st Red Flags Ruling. Over 2 million businesses that fall under this ruling can comply by the Nov. 1st deadline. This particularly includes anyone who requests or keeps credit and financial information.
That you might be "discovered" by the FTC is remote for not following this procedure, but a lawsuit from a person who has their identity stolen and you did not follow the ruling may involve you and your firm in the law suit.
A company active in providing the service and/or process is compliance coach:
www.compliancecoach.com
Here is the FTC original notice;
http://leasingnews.org/PDF/FTC_red_flag.pdf
(This ad is a "trade" for the writing of this column. Opinions
contained in the column are those of Mr. Terry Winders, CLP)
--------------------------------------------------------------

****Announcement****************************************
Largest leasing convention of year now 3 days!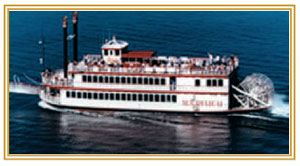 Washington, DC, ---The Equipment Leasing and Finance Association's (ELFA) 2008 Annual Convention will offer three full days of educational sessions and networking opportunities beginning on Sunday, October 12 and culminating with a Mardi-Gras themed closing party on Tuesday evening, October 14. There will ample opportunity to make new contacts, renew old acquaintances, and benefit from a strong lineup of educational sessions.
The program will emphasize emerging opportunities in international markets in keeping with the Convention's theme, "Financing New Frontiers." International-focused sessions include a case-study of a strategic partnership in India, a panel of equipment finance association executives from around the world, and an in-depth discussion of how to manage country credit risk when venturing overseas.
In addition, each ELFA Business Council will offer a session addressing the specific concerns of their segment of the membership.
The General Sessions promise to be informative and thought-provoking; the speakers include:
Monday General Session
Hon. Charles Wilson
Former Congressman and Inspiration for Charlie Wilson's War
Tuesday General Session
Gordon Bethune
Former CEO and Chairman of Continental Airlines
Tuesday Recognition Luncheon
Charlie Cook
Publisher of the Cook Political Report and
Commentator on U.S. Elections and Political Trends
This is the major meeting of the equipment finance industry and the extended schedule allows plenty of time to do it all. To register now please visit:
http://www.elfaonline.org/pub/events/2008/AC/PDFs/ELFA2008AnnConv.pdf
About the Equipment Leasing and Finance Association
The Equipment Leasing and Finance Association is the trade association that represents companies in the $650 billion equipment finance sector which includes financial services companies and manufacturers engaged in financing the utilization and investment of and in capital goods. Its more than 700 members include independent and captive leasing and finance companies, banks, financial services corporations, broker/packagers and investment banks, as well as manufacturers and service providers. For more information, please visit www.elfaonline.org

The ELFA is also the premier source for statistics and analyses covering the equipment finance sector. To access ELFA's comprehensive industry information, please visit http://www.elfaonline.org/ind/research/
****Announcement****************************************
### Press Release ###########################

Bank of the Ozarks Joins Wolters Kluwer Financial Services' AppOne Platform
BATON ROUGE, La.----AppOne, a part of Wolters Kluwer Financial Services, announced that Bank of the Ozarks, an Arkansas-based bank that offers commercial equipment financing and leasing through Bank of the Ozarks Leasing, joined AppOne's lender network. AppOne provides Internet-based risk mitigation and financial technology to banks, auto finance companies and independent automotive dealers throughout the United States.

Many independent dealers are facing a growing need to work with lenders that can process commercial equipment transactions. Building relationships with these lenders allows dealers to serve more customers, such as those in need of construction or farming equipment, or those who want to purchase a vehicle for commercial use.
"If dealers do not have relationships in place with lenders who will finance commercial equipment or vehicles, they often are forced to turn that commercial business away or lose it to dealers who can offer better finance options," said Lee Domingue, CEO of AppOne. "Through this new relationship with Bank of the Ozarks Leasing, we are not only able to expand our lender network, but also offer independent dealers access to a prime commercial financing source, which can provide additional profit opportunity for their business."
AppOne will help Bank of the Ozarks Leasing continue to build strong dealer relationships and its leasing portfolio, while simplifying the challenges associated with commercial equipment financing origination.
"Partnering with AppOne allows us the opportunity for portfolio growth with the thousands of independent dealers currently using the AppOne platform," said Scott Hastings, President, Bank of the Ozarks Leasing. "AppOne gives lenders peace of mind by helping ensure that the dealers they do business with are meeting industry regulations and lender requirements."
About Bank of the Ozarks
Bank of the Ozarks, Inc. is a bank holding company with $3.1 billion in total assets as of June 30, 2008 and its common stock trades on the NASDAQ Global Select Market under the symbol "OZRK". The Company owns an Arkansas state-chartered subsidiary bank that conducts banking operations through 73 offices including 65 banking offices in 34 communities throughout northern, western and central Arkansas, six Texas banking offices, and loan production offices in Little Rock, Arkansas and Charlotte, North Carolina. The company's Web site is: .
About AppOne
Based in Baton Rouge, La., AppOne, a part of Wolters Kluwer Financial Services, is an Internet-based company offering a technology solution that connects independent auto dealers with lenders. The AppOne system relies on the company's proprietary scorecard system, which evaluates each independent dealer to determine the level of risk associated with doing business with that dealer. It also automates the funding process for dealers by printing all documents required to complete the booking of auto loans. AppOne provides lenders with a new channel of growth and field representation directly to independent auto dealers nationwide. It offers dealers faster financing options for their customers, support services and additional aftermarket fee-based products. For more information on AppOne, visit www.AppOne.net.
About Wolters Kluwer Financial Services
Wolters Kluwer Financial Services provides best-in-class compliance, content, and technology solutions and services that help financial organizations manage risk and improve efficiency and effectiveness across their enterprise. The organization's prominent brands include Bankers Systems, VMP® Mortgage Solutions, PCi, GulfPak, Desert Document Services®, AppOne®, GainsKeeper®, CCH® Capital Changes, NILS, AuthenticWeb™ and CCH® Wall Street.
Wolters Kluwer Financial Services' solutions include integrated and stand-alone compliance and workflow tools, documentation, analytics, authoritative information and professional services. Customers include banks, credit unions, mortgage lenders, and securities and insurance organizations of all sizes throughout the United States. For more information on Wolters Kluwer Financial Services, visit www.WoltersKluwerFS.com.
Wolters Kluwer is a leading global information services and publishing company. The company provides products and services globally for professionals in the health, tax, accounting, corporate, financial services, legal and regulatory sectors. Wolters Kluwer has annual revenues (2007) of €3.4 billion ($4.8 billion), maintains operations in over 33 countries across Europe, North America and Asia Pacific and employs approximately 19,500 people worldwide. Wolters Kluwer is headquartered in Amsterdam, the Netherlands. Visit www.WoltersKluwer.com for information about our market positions, customers, brands and organization.
Contact:
Wolters Kluwer Financial Services
Angela Peterson, 612-656-7745
Senior Public Relations Specialist
angela.peterson@wolterskluwer.com

[headlines]
### Press Release ###########################

The Alta Group Expands International Expertise - Steve Robinson Joins Alta's EMEA Team

The Alta Group, the premier global asset finance consultancy, has appointed Steve Robinson as a Principal in its EMEA Region. Steve is a very experienced senior asset finance practitioner with a global mindset and a hands-on approach. He has 30 years' international experience and his particular strengths are in business management and development, including multi-country vendor programmes, and the establishment of new-start asset finance companies.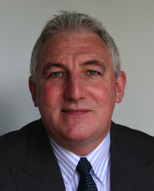 Steve Robinson
Steve will focus on numerous international opportunities in Europe and Asia adding to Alta's unrivalled expertise.
Steve has worked in senior management roles in a number of major asset finance companies including De Lage Landen, CIT Group and Svenska Finans International. His international management experience spans the UK, the US, the Netherlands and Asia and he has thrived in diverse new-start roles in Belgium, Poland, Spain and the UK.
Steve has managed and developed multi-country vendor programmes for manufacturers that include Dell, Philips Medical Systems and Xerox. He relished the challenges of leading dedicated teams and building customer relationships that resulted in increased sales and profitability for the parent.
Steve's last role was Managing Director, Asia Pacific for De Lage Landen where he was responsible for DLL's businesses in the region: Australia & New Zealand, China, Hong Kong, Japan, South Korea and Singapore.
Derek Soper, Chairman of Alta's EMEA Region, said: "We are delighted that Steve has joined us. His significant international experience and enthusiastic approach to business opportunities and challenges will deliver added value to our clients."
Alan Leesmith, Managing Principal of Alta's EMEA Region, added: "We have known Steve for many years and met with him on numerous occasions when in Asia. His knowledge of India and China will greatly enhance Alta's activities in these countries."
Steve Robinson enthused: "I am passionate about asset finance and the variety of industry issues and excited about joining Alta with its respected global capabilities. We have identified various business opportunities and I look forward to playing an active role in helping clients implement their business strategies and achieve success."
ABOUT THE ALTA GROUP
The Alta Group is a niche international consultancy of multi-skilled asset finance professionals with extensive hands-on experience running leasing companies and in all aspects of leasing. Alta's EMEA Region is celebrating a decade of service in 2008. The Group provides a broad array of strategic consulting and advisory services, interim management, education and training programmes, M&A work and market intelligence services for clients across Europe, North America, Latin America, Australia, China and generally around the world. Alta's clients include banks, independent lessors of various sizes, manufacturers, captives, vendors and others.
For more information, please visit www.thealtagroup.eu.com
### Press Release ###########################

Mortgage Quiz Reveals Disturbing Results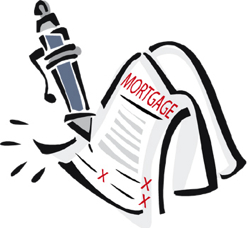 Three-fourths of the homeowners taking the National Foundation for Credit Counseling's (NFCC) Mortgage Reality Check show deep concern over their current financial situation, the possibility of losing their home or car, and the ability to continue to have access to credit.
Through the first half of this year, more than 10,000 consumers have gone to www.HousingHelpNow.org and taken advantage of this self-diagnostic tool. Homeowners can answer a dozen questions and immediately be slotted into the appropriate risk category for foreclosure. "If anyone is curious about where they stand relative to foreclosure, a visit to this Web site would be time well-spent," said Gail Cunningham, spokesperson for the NFCC. "If they find themselves in trouble, it is critical that they reach out for help immediately. The longer they wait, fewer resolution options are open to them," Cunningham continued.
Other categories were just as grim:
85 percent of respondents indicated they were concerned over being able to make their mortgage payments once their loan resets;
Almost 60 percent admitted skipping some bill payments in order to make others;
There was no confidence shown in the ability to refinance their home, with almost 70 percent saying they did not feel this was a viable option for them;
Roughly half of the homeowners taking the quiz said they'd applied for credit within the last six months, only to be turned down; and
The split was equal among those who knew their home was worth less than they paid for it.
The worst news of all is that 81 percent of those taking the quiz fell into the red zone indicating they were in immediate danger of foreclosure. Of the Hispanic respondents, that figure jumped to 85 percent.
"A home is more than a person's largest investment. It's where families are raised and memories are forged. The trained and certified NFCC housing counselors stand ready to help homeowners navigate these rough times," said Cunningham.
The NFCC network has the largest number of certified housing counselors in the nation. To be connected with the one closest to you, dial toll-free (866) 845-2227, or go online to the Housing Crisis Resource Center at www.HousingHelpNow.org.
----
The National Foundation for Credit Counseling (NFCC), founded in 1951, is the nation's largest and longest serving national nonprofit credit counseling organization. The NFCC's mission is to promote the national agenda for financially responsible behavior and build capacity for its members to deliver the highest quality financial education and counseling services. NFCC members annually help more than two million consumers through close to 900 community-based offices nationwide. For free and affordable confidential advice through a reputable NFCC member, call1-800-388-2227,
(en Español 1-800-682-9832) or visit www.nfcc.org.
### Press Release ###########################
--------------------------------------------------------------


(Leasing News provides this ad "gratis" as a means
to help support the growth of Lease Police)
News Briefs----
Trouble persists for some IndyMac customers
http://www.signonsandiego.com/news/business/20080717-1426-indymac-
customerdeposits.html
Airbus sees slower sales after air show orders rush
http://www.signonsandiego.com/news/business/20080717-0744-airshow-airbus.html
IBM quarterly profit up 22%
http://timesofindia.indiatimes.com/Business/IBM_quarterly_profit_up_22/
articleshow/3248009.cms
Microsoft 4th quarter profit soars 42%
http://timesofindia.indiatimes.com/Business/Microsoft_4th_quarter_profit_soars_42/
articleshow/3248008.cms
Fannie Mae, Freddie Mac spent millions on lobbying
http://www.usatoday.com/money/companies/2008-07-17-fannie-freddie-lobbying_N.htm
Merrill Shares Fall After $4.65 Billion Loss Exceeds Forecasts
http://www.bloomberg.com/apps/news?pid=20601103&sid=aW2Yt875SkPM&refer=us
Everything eBay still going strong
http://www.pressdemocrat.com/article/20080717/NEWS07/807170371/1036/
NEWS07&tc=email_newsletter
Drinkers of Coca-Cola will pay more this fall as biggest bottler raises prices
http://www.chicagotribune.com/business/sfl-0717coke,0,306717.story
Santa Clara Valley home prices, sales, down from last year
http://www.mercurynews.com/business/ci_9910966?nclick_check=1
Heath Ledger delights in fright "Knight"
http://www.pressdemocrat.com/article/20080717/ENTERTAINMENT/370625821/1342/
entertainment&title=Heath_s_Joker_a_fright_in__Knight_
Former Tyco CEO Kozlowski settles divorce case
http://www.chicagotribune.com/business/chicago-kozlowski-divorce-jul17,0,3105937.story
--------------------------------------------------------------

Fire News

President Bush surveys record-breaking California wildfires
http://www.contracostatimes.com/ci_9913242?nclick_check=1
http://www.fire.ca.gov/index_incidents.php
Big Sur:
www.surfire2008.org/
----------------------------------------------------------------


You May have Missed---
Opec New Gas Station in US
http://www.breitbart.tv/html/127983.html
----------------------------------------------------------------


California Nuts Briefs---
California says Countrywide rewarded staff for risky loans
http://www.usatoday.com/money/economy/housing/2008-07-17-countrywide-calif_N.htm
----------------------------------------------------------------


"Gimme that Wine"
Will California wildfire smoke taint wines?
http://www.pressdemocrat.com/article/20080717/NEWS07/807170377/1036/
NEWS07&tc=email_newsletter
We're not just toying with sauvignon blancs
http://seattletimes.nwsource.com/html/wineadviser/2008053443_winecol16.html
George Bursick, A Sonoma Veteran Starts Over... At the Top
http://wine.appellationamerica.com/wine-review/592/George-Bursick.html
Ramos Gin Fizz (my favorite, editor)
http://www.nytimes.com/2008/07/16/dining/16pour.html?ref=dining
Sell-out Crowd Learns Newest Winery Information Technology
http://www.winesandvines.com/template.cfm?section=news&content=57052
Wine Prices by vintage
http://www.winezap.com
http://www.wine-searcher.com/
US/International Wine Events
http://www.localwineevents.com/
Winery Atlas
http://www.carterhouse.com/atlas
Leasing News Wine & Spirits Page
http://two.leasingnews.org/Recommendations/wnensprts.htm
The London International Vintners Exchange (Liv-ex) is an electronic exchange for fine wine.
http://www.liv-ex.com/
----------------------------------------------------------------

Calendar Events This Day
Buck Moon
So called by Native American tribes of New Engalnd and the great Lakes because at this time of year the new antlers of buck deer being to appear. Also called Thunder Moon for Summer thunderstorms. The July full moon enters Full Moon phase at 3:359am EDT.
Cow Day
http://homeschooling.about.com/library/blfeb11b.htm
National Caviar Day
http://holidayinsights.com/moreholidays/July/caviarday.htm
Saint feast Days
http://www.catholic.org/saints/f_day/jul.php
----------------------------------------------------------------

At the end of the Beatles' song "A Day in the Life", an ultrasonic whistle, audible only to dogs, was recorded by Paul McCartney for his Shetland sheepdog.
----------------------------------------------------------------

Today's Top Event in History
1939-Erskine Hawkins records "Tuxedo Junction", ( Bluebird 10409)
http://www.alamhof.org/hawkinse.htm
[headlines]
----------------------------------------------------------------

This Day in American History
1753-birthday of Lemuel Haynes, colonial American Congregational clergyman. In 1785, Haynes, 32, was ordained to a church in Torrington, Connecticut, making him the first African-American to pastor a white church.
http://www.hartford-hwp.com/HBHP/exhibit/04/
1768, "Liberty Song," also known as " In Freedom We're Born" was published by John Mein and John Fleming in the Boston Gazette, Ma., and became the first popular American patriotic song.
1775-the first Revolutionary War volunteer detachment to arrive in Cambridge, MA, to fight the British was the Reading Rifleman of Reading, PA. On my mother's side of the family, her great-great grandfather was in this unit. The Rifleman of York, PA, arrived on July 25.
1792---Today in History salutes John Paul Jones
( lower half of: http://memory.loc.gov/ammem/today/jul18.html )
1890- Birthday of Charles (Chick) Evans, Jr., golfer born at Indianapolis, IN. Evans competed as an amateur against the best professionals in the early 20th century, winning the US Open in 1916. In the 1920s he established the Chick Evans Caddie Foundation, later called the Evans Scholarship Fund, that has helped send more than 4,000 people to college. Died at Chicago, IL, Nov 6,1979.
1863- in a second attempt to capture Fort Wagner, outside Charleston, SC, Federal troops were repulsed after losing 1,515 men as opposed to Southern losses of only 174. The attack was led by the 54th Massachusetts Colored Infantry, commanded by Colonel Robert Gould Shaw, who was killed in the action. This was the first use of black troops in the war. The film Glory was based on the Massachusetts 54th, and this was the attack featured in the film. Fort Wagner was never taken by the Union. Shaw was commander of the 54th Massachusetts Infantry, perhaps the most famous regiment of African-American troops during the war. Fort Wagner stood on Morris Island, guarding the approach to Charleston harbor. It was a massive earthwork, 600 feet wide and made from sand piled 30 feet high. The only approach to the fort was across a narrow stretch of beach bounded by the Atlantic on one side and a swampy marshland on the other. Yankee troops had to march 1,200 yards down the beach to the stronghold, facing a hail of bullets from the Confederates. Shaw's troops and other Union regiments penetrated the walls at two points but did not have sufficient numbers to take the fort. Over 1,500 Union troops fell or were captured to the Confederates' 222. Despite the failure, the battle proved that African-American forces could not only hold their own but also excel in battle.
http://www.us-civilwar.com/shaw.htm
1893-The first 18-hole golf course in America, the Chicago Gold Club, laid out by Charles Blair MacDonald, was incorporated at Wheaton, IL. MacDonald was the architect of many of the early US courses which he attempted to model on the best in Scotland and England. It was his belief that at each tee a golfer should face a hazard at the average distance of his shot.
1896- John M. Shippen, a caddie, age 16, played in a tournament held at the Shinnecock Hills Golf Club, Southampton, NY, becoming the first African-American to play in an official amateur tournament. His score was 159 (78 and 81 ). First prize of $200 went to James Foulis of Chicago, IL, with a score of 152 ( 78 and 74 ).
1905—Birthday of 1905, Greta Garbo, Swedish-American actor of the almost perfect face, and one of the great stars of cinema. She made 24 films in Hollywood and was nominated for Academy Awards four times. She was finally awarded a special Academy award in 1954 "for her unforgettable screen performances." Although she retired in 1941 to live in seclusion in New York, the papparzi continued to chase her and the gossip newspapers printed photos of her when she was in her 70s and 80s - even while swimming.
She hated making movies and condemned their superficialities as well as the burden of being portrayed a beautiful thing rather than a human being.
Greta Gustafsson left school at 14 to work after her father died. A film director saw her, admired her beauty and gave her a small part in a movie. She then studied at the Royal Dramatic Theater School in Stockholm for two years where she met Mauritz Stiller, the foremost Swedish film director of his time who renamed her Garbo. When he went to the United States to work for MGM, he took her along. Garbo's fame soon eclipsed his.
One of the few stars who were able to move from silent films to talkies, she made The Torrent (1926), Flesh and the Devil (1927), Love (1927), A Woman of Affairs (1929), and Wild Orchids (1929). Garbo starred in "talkies" for the next 14 years before walking away from movies, some say because her box office draw was dwindling, others because she was aging and didn't want the world to watch the process. Others noted her hatred of the Hollywood superficiality.
The Hollywood publicists blared "Garbo Talks!" as she starred in her first talkie, Anna Christie (1930), followed by Mata Hari (1932), Grand Hotel (1932), Queen Christina (1933), Anna Karenina (1935), Camille (1936), and Ninotchka (1939). She died in New York City on April 15, 1990. Yes, she was a lesbian rather than a bi-sexual. Ironically, Marlene Dietrich who was brought to the U.S. as a rival to Garbo was a bi-sexual who, in private life, also played the rival to several of Garbo's women lovers. "I said I wanted to be left alone, not I want to be alone. There is a great difference," Garbo explained about the misquote that is universally attributed to her.
1905--Birthday of Agnes DeMille, major U.S. ballet choreographer whose ballet Rodeo (1942) for the Ballet Russe de Monte Carlo revolutionized ballet by using modern dance techniques and movements from life rather than just the standard ballet movements. As an honored Broadway and screen choreographer of legendary proportions, she created ballets seen in such plays and movies as Oklahoma, Carousel, Fall River Legend, Brigadoon, etc. Her greatest contributions that revolutionized musical drama were to use American themes and folk dancing and gestures an integral part of her choreographing, and to incorporate dance as a part of the action, not just a diversion. Her dance routines moved the action along and developed the story line rather than being pleasant interruptions.
1906- Clifford Odets began his writing career as a poet before turning to acting. He helped found the Group Theatre in 1931. In 1935 he returned to writing with works for the Group Theatre such as Waiting for Lefty, Awake and Sing! and Golden Boy. His proletarian views helped make him a popular playwright during the Depression years. He spent his later years in Hollywood as a "script doctor." Odets was born at Philadelphia, PA, and died at Los Angeles, CA, Aug 15, 1963.
http://www.colonytheatre.org/bios/OdetsClifford.html
http://lead.csustan.edu/english/reuben/pal/chap8/odets.html
1918---KOCAK, MATEJ (Army Medal) Medal of Honor
Rank and organization: Sergeant, U.S. Marine Corps, 66th Company, 5th Regiment, 2d Division. Place and date: Near Soissons, France, 18 July 1918. Entered service at: New York, N.Y. Born: 31 December 1882, Gbely (Slovakia), Austria. G.O. No.: 34, W.D., 1919. (Also received Navy Medal of Honor.) Citation: When the advance of his battalion was checked by a hidden machinegun nest, he went forward alone, unprotected by covering fire from his own men, and worked in between the German positions in the face of fire from enemy covering detachments. Locating the machinegun nest, he rushed it and with his bayonet drove off the crew. Shortly after this he organized 25 French colonial soldiers who had become separated from their company and led them in attacking another machinegun nest, which was also put out of action.
1927-Ty Cobb records his 4,000 hit.
http://memory.loc.gov/ammem/today/jul18.html
1928---Carl Fontana birthday
http://www.ita-web.org/news/fontana.asp
http://www.jazzprofessional.com/interviews/carl%20fontana.htm
1929- Birthday of eccentric rock 'n' roller Screamin' Jay Hawkins, born in Cleveland. Hawkins, more renowned for his stage antics than his music, had such 1950's hits as "I Put a Spell on You" and "Feast of the Mau Mau." Anticipating such later rock theatrics as those of Arthur Brown and Alice Cooper, Hawkins used to be carried on stage in a flaming coffin.
1932-Louis Armstrong opened at London Palladium, first time.
1936 - The Spanish Civil War begins as a revolt by right-wing Spanish military officers in Spanish Morocco and spreads to mainland Spain. From the Canary Islands, General Francisco Franco broadcasts a message calling for all army officers to join the uprising and overthrow Spain's leftist Republican government. Within three days, the rebels captured Morocco, much of northern Spain, and several key cities in the south. The Republicans succeeded in putting down the uprising in other areas, including Madrid, Spain's capital. The Republicans and the Nationalists, as the rebels were called, then proceeded to secure their respective territories by executing thousands of suspected political opponents. In 1931, Spanish King Alfonso XIII authorized elections to decide the government of Spain, and voters overwhelmingly chose to abolish the monarchy in favor of a liberal republic. Civil war fare brook out. General Franco crushed the so-called October Revolution on behalf of the conservative government, and in 1935 he was appointed army chief of staff. In February 1936, new elections brought the Popular Front, a leftist coalition, to power, and Franco, a strict monarchist, was sent to an obscure command in the Canary Islands off Africa. Fearing that the liberal government would give way to Marxist revolution, army officers conspired to seize power. After a period of hesitation, Franco agreed to join the military conspiracy Up to a million lives were lost in the conflict, the most devastating in Spanish history. Franco subsequently served as dictator of Spain until his death in 1975.
1936 - Carl Mayer, nephew of Oscar Mayer, invented a quaint entry into Americana: the Oscar Mayer Wienermobile. The first Wienermobile rolled out of General Body Company's factory in Chicago on this day. The Wienermobile tours around the U.S. fascinating children of all ages as it promotes the famous Oscar Mayer wiener.
http://www.carnut.com/mobilia/mobilp15.html
1939-birthday of Dion ( Don Francis DiMucci) of the Belmonts, Bronx, NY
1939-Erskine Hawkins records "Tuxedo Junction", ( Bluebird 10409)
http://www.alamhof.org/hawkinse.htm
1940-birthday of baseball manager and former player, Joe Torre, born New York, NY.
http://www.sportsstarsusa.com/baseball/torre_joe.html
1941-Birthday of Martha Reeves, of the Motown group Martha and the Vandellas, born in Detroit, MI. The trio - sort of a harder-sounding Supremes - had a series of hit dance records in the 1960's, including "Heat Wave," "Quicksand" and their biggest, "Dancing in the Streets," which went to number two on the Billboard Hot 100 in 1964. "Dancing in the Streets" was revived in 1985 as a duet for Mick Jagger and David Bowie. By 1967, when they hit the charts with "Honey Chile" and "Jimmy Mack," the group was being billed as Martha Reeves and the Vandellas. The trio broke up in 1973 and Martha Reeves went on to a solo career
http://members.aol.com/mreeves653/martha.html
1942 - A record deluge occurred at Smethport in northern Pennsylvania, with 30.7 inches in just six hours. The downpours and resultant flooding in Pennsylvania were devastating.
1947- President Harry S Truman signed an Executive Order determining the line of succession should the president be temporarily incapacitated or die in office. The speaker of the house and president pro tern of the senate are next in succession after the vice president. This line of succession became the 25th Amendment to the Constitution, which was ratified Feb 10, 1967.
1951---Top Hits
Too Young - Nat King Cole
Mister and Mississippi - Patti Page
The Loveliest Night of the Year - Mario Lanza
I Wanna Play House with You - Eddy Arnold
1951-Jersey Joe Walcott won the heavy weight championship of the world when he knocked out Ezzard Charles in the seventh round of a fight at Forbes Field in Pittsburgh. Walcott, at 37, the oldest fighter to win the crown, kept the title until he was knocked out by Rocky Marciano on September 23, 1952.
http://www.ibhof.com/walcott.htm
1953-18 year-old Elvis Presley visited the Memphis Recording Service to record "My Happiness" as a gift for his mother. The so-called vanity disc, which cost Presley $3.98, was his first recording. It would surface 37 years later as part of an RCA compilation called "Elvis - the Great Performances."
1954- Birthday of country singer Ricky Skaggs, born in Cordell, Kentucky. Skaggs' success heralded a revival of traditional country music in the early 1980's. His first solo LP on a major label, 1981's "Waitin' For the Sun to Shine," produced two number-one singles, "I Don't Care" and "Cryin' My Heart Out Over You." Skaggs was recognized by the Nashville music establishment in 1982 when he won Country Music Association awards for male vocalist and newcomer of the year. His chart-topping singles since then have included "Heartbroke," "Honey (Open That Door)" and "Country Boy."
http://www.skaggsfamilyrecords.com/
1959---Top Hits
Lonely Boy - Paul Anka
Waterloo - Stonewall Jackson
Tiger - Fabian
The Battle of New Orleans - Johnny Horton
1964 - Pete Rose of the Cincinnati Reds connected for the only grand-slam home run of his career. It came against the team he would later play for -- the Philadelphia Phillies. Rose had been in the major leagues for only two years and was just 22 at the time. Dallas Green (later to become manager of the Phillies) gave up the gopher ball to Rose.
1964 - The 4 Seasons reached the top spot on the record charts with "Rag Doll", the group's fourth hit to climb to the #1 position. The song stayed on top for two weeks. Other #1 hits by Frankie Valli and company include, "Big Girls Don't Cry", "Walk Like a Man", and "December, 1963 (Oh, What a Night)".
1966--McGINTY, JOHN J. III Medal of Honor
Rank and organization: Second Lieutenant (then S/Sgt.), U.S. Marine Corps, Company K, 3d Battalion, 4th Marines, 3d Marine Division, Fleet Marine Force. place and date: Republic of Vietnam, 18 July 1966. Entered service at: Laurel Bay, S.C. Born: 2 1 January 1940, Boston, Mass. Citation: For conspicuous gallantry and intrepidity at the risk of his life above and beyond the call of duty. 2d Lt. McGinty's platoon, which was providing rear security to protect the withdrawal of the battalion from a position which had been under attack for 3 days, came under heavy small arms, automatic weapons and mortar fire from an estimated enemy regiment. With each successive human wave which assaulted his 32-man platoon during the 4-hour battle, 2d Lt. McGinty rallied his men to beat off the enemy. In 1 bitter assault, 2 of the squads became separated from the remainder of the platoon. With complete disregard for his safety, 2d Lt. McGinty charged through intense automatic weapons and mortar fire to their position. Finding 20 men wounded and the medical corpsman killed, he quickly reloaded ammunition magazines and weapons for the wounded men and directed their fire upon the enemy. Although he was painfully wounded as he moved to care for the disabled men, he continued to shout encouragement to his troops and to direct their fire so effectively that the attacking hordes were beaten off. When the enemy tried to out-flank his position, he killed 5 of them at point-blank range with his pistol. When they again seemed on the verge of overrunning the small force, he skillfully adjusted artillery and air strikes within 50 yards of his position. This destructive firepower routed the enemy, who left an estimated 500 bodies on the battlefield. 2d Lt. McGinty's personal heroism, indomitable leadership, selfless devotion to duty, and bold fighting spirit inspired his men to resist the repeated attacks by a fanatical enemy, reflected great credit upon himself, and upheld the highest traditions of the Marine Corps and the U.S. Naval Service.
1966--MODRZEJEWSKI, ROBERT J. Medal of Honor
Rank and organization: Major (then Capt.), U.S. Marine Corps, Company K, 3d Battalion, 4th Marines, 3d Marine Division, FMF. place and date: Republic of Vietnam, 15 to 18 July 1966. Entered service at: Milwaukee, Wis. Born: 3 July 1934, Milwaukee, Wis. Citation: For conspicuous gallantry and intrepidity at the risk of his life above and beyond the call of duty. On 15 July, during Operation HASTINGS, Company K was landed in an enemy-infested jungle area to establish a blocking position at a major enemy trail network. Shortly after landing, the company encountered a reinforced enemy platoon in a well-organized, defensive position. Maj. Modrzejewski led his men in the successful seizure of the enemy redoubt, which contained large quantities of ammunition and supplies. That evening, a numerically superior enemy force counterattacked in an effort to retake the vital supply area, thus setting the pattern of activity for the next 2 1/2 days. In the first series of attacks, the enemy assaulted repeatedly in overwhelming numbers but each time was repulsed by the gallant marines. The second night, the enemy struck in battalion strength, and Maj. Modrzejewski was wounded in this intensive action which was fought at close quarters. Although exposed to enemy fire, and despite his painful wounds, he crawled 200 meters to provide critically needed ammunition to an exposed element of his command and was constantly present wherever the fighting was heaviest, despite numerous casualties, a dwindling supply of ammunition and the knowledge that they were surrounded, he skillfully directed artillery fire to within a few meter* of his position and courageously inspired the efforts of his company in repelling the aggressive enemy attack. On 18 July, Company K was attacked by a regimental-size enemy force. Although his unit was vastly outnumbered and weakened by the previous fighting, Maj. Modrzejewski reorganized his men and calmly moved among them to encourage and direct their efforts to heroic limits as they fought to overcome the vicious enemy onslaught. Again he called in air and artillery strikes at close range with devastating effect on the enemy, which together with the bold and determined fighting of the men of Company K, repulsed the fanatical attack of the larger North Vietnamese force. His unparalleled personal heroism and indomitable leadership inspired his men to a significant victory over the enemy force and reflected great credit upon himself, the Marine Corps, and the U.S. Naval Service.
1966- Bobby Fuller, leader of the rock group Bobby Fuller Four, was found dead in his car at Los Angeles, CA. No none causes. A small cult follows this singer, best known for his 1966 hit song "I Fought the Law," which was written by Sonny Curtis, a member of Buddy Holly's Crickets.
http://www.rockabillyhall.com/BobbyFuller.html
1967---Top Hits
Windy - The Association
Little Bit o' Soul - The Music Explosion
Can't Take My Eyes Off You - Frankie Valli
All the Time - Jack Greene
1968-Hugh Masekela struck gold with the breezy, latin-soul instrumental "Grazing in the Grass", while Gary Puckett and The Union Gap received a similar honor for the hit, "Lady Willpower". Masekela, a trumpeter since age 14, saw "Grazing in the Grass" go to number one for two weeks (July 20/27). "Grazing" was his only entry on the pop music charts. The Union Gap scored three more million-sellers in the late 1960s: "Woman, Woman", "Young Girl" and "Over You". The Union Gap was formed in 1967 and named after the town of Union Gap, Washington.
1969 - 'Broadway' Joe Namath got out of the restaurant/nightclub business after agreeing to terms suggested by then NFL commissioner Pete Rozelle. Namath owned half of Bachelors III in New York City.
http://sportsline.com/u/fans/celebrity/namath/
1970- William Mays of the San Francisco Giants, in the same game, got the 3,000th hit of his career, a single off pitcher Mike Wegener of the Montreal Expos in a 10-1 Giants' victory. Mays played in the major leagues from 1951 through 1973 and finished with 3,283 hits.
1975---Top Hits
Love Will Keep Us Together - The Captain & Tennille
The Hustle - Van McCoy & The Soul City Symphony
Listen to What the Man Said - Wings
Movin' On - Merle Haggard
1975-The Trial of Boston Bruins hockey player Dave Forbes, indicted for excessive force during a game on January 4 when he hit Henry Boucha of the Detroit Red Wings with his stick, ended in a hung jury. The prosecution decided not to seek a retrial.
1976 - Nadia Comaneci, the 14-year-old star gymnast from Romania, stunned those watching the Olympic Games by executing perfect form to collect a perfect score of '10' from the judges. This was the first perfect score ever recorded on the uneven parallel bars. Nadia went on to collect seven perfect scores, three gold medals, a silver and a bronze. She also won two gold and two silver medals in the 1980 Olympics.
1977 - No. 1 Billboard Pop Hit: "Looks Like We Made It," Barry Manilow.
1980- Billy Joel's Glass Houses album tops charts
1983---Top Hits
Every Breath You Take - The Police
Electric Avenue - Eddy Grant
Never Gonna Let You Go - Sergio Mendez
The Closer You Get - Alabama
1983 - Paul Simon and Art Garfunkel took to the road to begin a 19-city tour beginning in Akron, OH. It was the first tour by the popular singing duo since their success in the 1960s.
http://www.cosmopolis.ch/english/cosmo14/paulsimon.htm
http://www.cableregina.com/users/seanb/simon.htm
1985 - Jack Nicklaus II, son of the legendary 'Golden Bear', made his playing debut on the pro golf tour at the Quad Cities Open in Coal Valley, IL. The 23-year-old golfer played as an amateur while his father was playing in the British Open.
1986 - One of the most "photo-genic" tornadoes touched down in the northern suburbs of Minneapolis, MN, during the late afternoon. The very slow moving tornado actually appeared live on the evening news by way of an aerial video taken by the KARE-TV helicopter crew. The tornado, unlike most, was quite the prima donna, staying visible to tens of thousands of persons for thirty minutes. It was moderate in intensity, with winds of 113-157 mph, and caused 650 thousand dollars damage.
1986-Videotapes released showing Titanic's sunken remains.
http://www.titanic1.org/
1987-First baseman Don Mattingly of the New York Yankees hit a home run in his eight consecutive game, thereby tying the major league record set in 1956 by first baseman Dale Long of the Pittsburgh Pirates.
1988 - No. 1 Billboard Pop Hit: "Hold on to the Nights," Richard Marx.
1988 - Sweltering heat continued in California, with record highs of 111 degrees at Redding and 112 degrees at Sacramento. Death Valley, CA, hit 127 degrees. Late afternoon and evening thunderstorms in the Central Plains Region produced baseball size hail at Kimball, NE, wind gusts to 79 mph at Colby, KS, and six inches of rain near Lexington, NE.
1991---Top Hits
Rush, Rush - Paula Abdul
Unbelievable - EMF
Right Here, Right Now - Jesus Jones
Don't Rock the Jukebox - Alan Jackson
1992- singers Whitney Houston and Bobby Brown were married at Houston's estate in Mendham, New Jersey. Among the guests - Dionne Warwick, Patti LaBelle, Gloria Estefan and Donald Trump. They're still together today.
1999 - David Cone pitched a perfect game for the New York Yankees. Cone befuddled the Montreal Expos, throwing the 16th perfect game in baseball history, while leading the Yankees to a 6-0 victory. In pre-game ceremonies Don Larsen threw out the ceremonial first pitch to Yogi commemorating his 1956 World Series perfect game.
--------------------------------------------------------------

Baseball Poem

He's Just A Little Boy
He stands at the plate,
with his heart pounding.
The bases are loaded,
The die has been cast.
Mom and Dad cannot help him,
He stands all alone.
A hit at this moment,
Would send the team home.
The ball meets the plate,
He swings and he misses.
There's a groan from the crowd,
With some boos and some hisses.
A thoughtless voice cries,
Strike out the Bum!
Tears fill his eyes,
The game's no longer fun.
So open your heart,
And give him a break.
For it's moments like these,
A man you can make.
Please keep in mind,
When you hear someone forget.
He's just a little boy,
And not a man yet.
Author Unknown
--------------------------------------------------------------

SuDoku
The object is to insert the numbers in the boxes to satisfy only one condition: each row, column and 3x3 box must contain the digits 1 through 9 exactly once. What could be simpler?
http://leasingnews.org/Soduku/soduko-main.htm
--------------------------------------------------------------

Daily Puzzle
How to play:
http://www.setgame.com/set/puzzle_frame.htm
Refresh for current date:
http://www.setgame.com/set/puzzle_frame.htm
--------------------------------------------------------------


http://www.gasbuddy.com/
http://www.gasbuddy.com/GB_Map_Gas_Prices.aspx
http://www.gasbuddy.com/GB_Mobile_Instructions.aspx
--------------------------------------------------------------

Weather
See USA map, click to specific area, no commercials
--------------------------------------------------------------

Traffic Live---
Real Time Traffic Information
You can save up to 20 different routes and check them out
with one click, or type in a new route to learn the traffic live.
--------------------------------------------------------------

News on Line---Internet Newspapers
Poughkeepsie, New York
http://www.poughkeepsiejournal.com/apps/pbcs.dll/frontpage
*Other on line newspapers:
http://www.leasingnews.org/Newspapers.htm
--------------------------------