IMMEDIATE OPENINGS
NATIONAL SALES MANAGERS


Click on your area of expertise below for details
Friday, July 9, 2010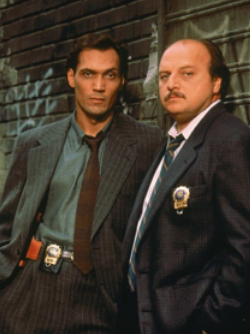 Jimmy Smits and Dennis Franz-NYPD Blue

Actor Jimmy Smits born July 9, 1955 Brooklyn, New York. Best known as lawyer Victor Sifuentes on the 1980s legal drama L.A. Law (1986 to 1991) and Detective Bobby Simone in the 1990s police drama NYPD Blue (1994 to 1998). He also played the role of Congressman Matt Santos of Houston, Texas, winning the presidency (2004-2006). He has appeared in several TV series such as "Cane" and "Dexter." He will star in NBC's Outlaw, a show about a Supreme Court justice who leaves the bench to return to practicing law.
http://www.news.cornell.edu/Chronicle/98/12.10.98/JimmySmits.html

Headlines---
Correction: LEAF Financial
Classified Ads---Credit
Some Days You Can Only Try to Smile
Update: Looking for Broker Business
Funder List
View from the Top---by Steve Chriest
Advice on Firing a Sales Superstar
Classified Ads---Help Wanted
First Sound Bank Raises $3.2 Million of Capital
Allegiant Partners Completes $13 Million Line
Global Capital/Somerset Capital for Alliance
Two Plead Guilty to Tax Evasion
Classified ads—Re-Seller / Sales
Richardson, Texas---Adopt-a-Dog
ELFF WebAir Construction Finance
Best Movies to Watch with Your Grandkids
Special Summer Edition by Fernando Croce
News Briefs---
Mortgage rates drop to new low of 4.57 pct.
Biggest Defaulters on Mortgages Are the Rich
'The Pacific,' 'Glee,' top Emmy Awards nominees
California Nuts Briefs---
Sports Briefs---
"Gimme that Wine"
Today's Top Event in History
This Day in American History
Baseball Poem
SuDoku
Daily Puzzle
GasBuddy
Weather, USA or specific area
Traffic Live----

######## surrounding the article denotes it is a "press release" and was not written by Leasing News nor information verified, but from the source noted. When an article is signed by the writer, it is considered a "by line." It reflects the opinion and research of the writer. It is considered "bias" as it is the writer's viewpoint.



[headlines]
--------------------------------------------------------------

[headlines]
--------------------------------------------------------------

[headlines]
--------------------------------------------------------------

[headlines]
--------------------------------------------------------------

[headlines]
--------------------------------------------------------------

[headlines]
--------------------------------------------------------------

[headlines]
--------------------------------------------------------------

[headlines]
--------------------------------------------------------------

[headlines]
--------------------------------------------------------------

[headlines]
--------------------------------------------------------------

[headlines]
--------------------------------------------------------------

[headlines]
--------------------------------------------------------------

[headlines]
--------------------------------------------------------------

[headlines]
--------------------------------------------------------------

[headlines]
---------------------------------------------------------------

[headlines]
----------------------------------------------------------------
Today in History
[headlines]
----------------------------------------------------------------
This Day in American History
1755 - General Edward Braddock was mortally wounded when French and Indian troops ambushed his force of British regulars and colonial militia, which was on its way to attack France's Fort Duquesne (Pittsburgh). Gen. Braddock's troops were decimated at Fort Duquesne, where he refused to accept Washington's advice on frontier style fighting. British Gen'l. Braddock gave his bloody sash to George Washington at Fort Necessity just before he died on Jul 13.
1776- Declaration of Independence read aloud to Gen Washington's troops in NY.
1776 - New York was the 13th colony to ratify the Declaration of Independence.
1793- Vermont is the first state to complete the revision of its constitution
( lower half of: http://memory.loc.gov/ammem/today/jul09.html )
1809-Samuel Parker of Billerica, MA received his first patent for a leather-splitting machine, which split leather to any thickness. This invention doubled the use of leather.
1811- Sara Payson Willis Parton born Portland, Maine, better known as Fanny Fern, whose first collection of witticisms sold 80,000 copies. SP was one of the first woman newspaper columnist in the world.
http://www.search.eb.com/women/articles/Parton_Sara_Payson_Willis.html
http://www.awomanaweek.com/parton.html
http://college.hmco.com/english/lauter/heath/4e/students/author_pages/early_nineteenth/
fernsarawillisparton_fa.html
1819-birthday of Elias Howe, American inventor of the sewing machine, born at Spencer, MA. He died October 3, 1867, Brooklyn, NY. All inventions were slow to catch on as people were afraid to try new things, or change, or invest. His invention made him very little money.
http://memory.loc.gov/ammem/today/jul09.html
1838- Birth of Philip P. Bliss born in Clearfield County, Pennsylvania. American gospel singer and songwriter. His best-remembered hymns include 'Wonderful Words of Life,' 'It is Well with My Soul' and 'Let the Lower Lights Be Burning.'
http://www.wholesomewords.org/biography/biorpbliss.html
1846 - An American naval captain occupies the small settlement of Yerba Buena, a site that will later be renamed San Francisco. Surprisingly, Europeans did not discover the spectacular San Francisco Bay until 1769, although several explorers had sailed by it in earlier centuries. When Spanish explorers finally found the bay in that year, they immediately recognized its strategic value. In 1776, the Spanish built a military post on the tip of the San Francisco peninsula and founded the mission of San Francisco de Asis (the Spanish name for Saint Francis of Assisi) nearby. The most northern outpost of the Spanish, and later Mexican, empire in America, the tiny settlement remained relatively insignificant for several decades. However, the potential of the magnificent harbor did not escape the attention of other nations. In 1835, the British Captain William Richardson established a private settlement on the shore of Yerba Buena Cove, several miles to the east of the Mexican mission. That same year the U.S. government offered to purchase the bay, but the Mexicans declined to sell. In retrospect, the Mexicans should have sold while they still had the chance. A little more than a decade later, a dispute between the U.S. and Mexico over western Texas led to war. Shortly after the Mexican War began, U.S. Captain John Montgomery sailed his warship into San Francisco Bay, anchoring just off the settlement of Yerba Buena. On this day in 1846, Montgomery led a party of marines and sailors ashore. They met no resistance and claimed the settlement for the United States, raising the American flag in the central plaza. The following year, the Americans renamed the village San Francisco. When the Mexicans formally ceded California to the United States in the 1848 Treaty of Guadalupe, San Francisco was still a small town with perhaps 900 occupants. That same year, however, gold was discovered at the nearby Sutter's Fort. San Francisco became the gateway for a massive gold rush, and by 1852, the town was home to more than 36,000.
1846 - The U.S. Treaty with Great Britain set the Oregon boundary at the 49th parallel. Expansionists in Congress disagreed, and used the slogan "54-40 or Fight." In June, Col. Castro's forces from Monterey, under the command of Joaquín de la Torre, fought the "Battle of Olompali" north of San Rafael with Fremont's troops from Sonoma. Two Americans and five or six Californians were killed. John Frémont, along with my namesake Christopher "Kit" Carson, his guide, crossed to the Presidio with his Republic of California forces and spiked 10 Spanish guns. He also gave the name "Chrysoplylae" or "Golden Gate" to the entrance of the Bay. Meanwhile, on July 2 Commodore Sloat anchored at Monterey aboard the "Savannah." He hesitated to follow his secret orders lest he commit the same grave error as Commodore Jones in 1842. Thomas Larkin advised the Commodore to move cautiously. July 5, Frémont returned to Sonoma and organized the "California Battalion" to carry on the revolution. Marine Lt. Archibald H. Gillespie was appointed adjutant. July 7, American flag rose at Monterey by Commodore John Drake Sloat, U.S.N. Sloat decided to take possession of California because he feared the British might occupy Monterey, and he was concerned about the reported revolution in Sonoma. The Commodore told the people of Monterey that he came to bring greater political freedom and stability, and henceforth California would be a part of the United States.
Population the pueblo of Yerba Buena estimated at about 1000 non-natives. There were about 50 buildings in the pueblo. July 8, Capt. Montgomery took formal possession of Yerba Buena and appointed Lt. Washington Allen Bartlett the first American Alcalde because he spoke fluent Spanish. This appointment was later ratified by a vote of the people. And this day, Captain James B. Montgomery of the "U.S.S. Portsmouth" and 70 marines and sailors marched to the Plaza at Yerba Buena (San Francisco), hauled down the Mexican flag and raised the Stars and Stripes. Capt Montgomery claims Yerba Buena (San Francisco) for United States. He later made Indian slavery against the law by proclamation.
http://www.sfmuseum.org/hist6/indian.html
As a side note, it would not be until January 24, 1848 that James W. Marshall, an employee of John Sutter, accidentally discovers gold while building a sawmill near Coloma City. Efforts to keep the discovery secret failed, and the gold rush of 1849 was under way, bringing thousands of men to California.
1847-the twelve and longer workday was common. The first law to try and change the workday to ten hours a day was by a new law in New Hampshire, although because of the "bargaining position," it was ineffective. It stated that "in all contracts relating to labor, ten hours actual labor shall be taken to be a day's work unless otherwise agreed by the parties."
1850-Zachary Taylor, War hero, 12th president of the United States, after serving only 16 months, dies of "acute gastrointestinal illness," also thought to be cholera at the age of 55. Vice-President Millard Fillmore was sworn in as the 13th president of the United States on July 10. Some historians suggested that Taylor
may have been poisoned. To test this theory, his remains were exhumed from a cemetery in Louisville, KY, on June 17, 1991. A coroner's report dated June 26 found no evidence of foul play.
1852 -- American Poet Henry Wadsworth Longfellow visits Jewish cemetery of Newport, RI. Shortly thereafter he writes his poem "The Jewish Cemetery at Newport".
1853-Admiral Perry and US Navy visit Japan
http://www.brunias.com/perry.html
http://www.baxleystamps.com/litho/ry_litho_narrative.shtml
1863-At the battle of Port Hudson, Miss., Confederate Major General Franklin Gardner surrendered his garrison of 5500 men to General Nathaniel P. Banks after a siege of six weeks. The army this day fully controlled this crucial spot on the Mississippi.
http://www2.cr.nps.gov/abpp/battles/la010.htm
http://homepages.rootsweb.com/~genworld/porthdsn.html
1864 - Confederate General Jubal Early brushes a Union force out of his way as he heads for Washington. Early's expedition towards the Union capital was designed to take pressure off Robert E. Lee and the Army of Northern Virginia around Petersburg. Beginning in early May, Ulysses S. Grant's Union army had continually attacked Lee and drove the Confederates into trenches around the Richmond-Petersburg area. In 1862, the Confederates faced a similar situation around Richmond, and they responded by sending General Thomas J. "Stonewall" Jackson to the Shenandoah Valley to occupy Federal forces. The ploy worked well, and Jackson kept three separate Union forces away from the Confederate capital. Now, Lee sent Early on a similar mission. Early and his force of 14,000 marched down the Shenandoah Valley, crossed the Potomac into Maryland, and then veered southeast toward Washington. Union General Lew Wallace, commander of the Middle Department and stationed in Baltimore, patched together a force of 6,000 local militiamen and soldiers from various regiments to stall the Confederates while a division from Grant's army around Petersburg arrived to protect Washington. Wallace placed his makeshift force along the Monocacy River near Frederick. Early in the morning of July 9, Early's troops easily pushed a small Federal guard from Frederick before encountering the bulk of Wallace's force along the river. Wallace protected three bridges over the river. One led to Baltimore, the other to Washington, and the third carried the Baltimore and Ohio Railroad. Early's first attack was unsuccessful. A second assault, however, scattered the Yankees. The Union force retreated toward Baltimore, and the road to Washington was now open to Early and his army. Union losses for the day stood at 1,800, and Early lost 700 of his men. However, the battle delayed Early's advance to Washington and allowed time for the Union to bring reinforcements from Grant's army. On July 11th, he actually entered the District of Columbia, breaking through inadequate Union forces southeast of Frederick, MD. He withdrew on July 12th as reserves were reported on their way. He continued to harass Union forces from the Shenandoah Valley until the Battle of Cedar Creek in October. He again missed his opportunity and allowed the Union troops to regroup. The poem "Sheridan's Ride" by Thomas Buchanan Read dramatized the general's return to the field and the turn of the battle.
http://www.sonofthesouth.net/union-generals/sheridan/poem-sheridans-ride.htm
1868- The 14th Amendment defined US citizenship and provided that no State shall have the right to abridge the rights of any citizen without due process and equal protection under the law. Coming three years after the Civil War, the 14th Amendment also included provisions for barring individuals who assisted in any rebellion or insurrection against the US from holding public office, and releasing federal and state governments from any financial liability incurred in the assistance of rebellion or insurrection against the US.
1872-John F. Blondel of Thomaston, ME, obtained a patent for a doughnut cutter. A spring pushed the dough out of a center tube to make a hole. His invention helped to increase efficiency for bakers to increase their quantities of this tasty treat that originated in the 16th century Holland, where it was known as an "Olykoek." Blondel, however, was not the one who gave this pastry its famous ring shape. According to legend, a Maine sea captain gave the doughnut its hole by thrusting a piece of fried dough on the spoke of his ship's wheel so he could steer with both hands. On the books, however, it was in 1847 when a young American named Captain Hanson Crockett Gregory first put the hole in the doughnut. Hanson's mother was a cake maker who, because the cakes were difficult to fry all the way through, began placing walnuts and hazelnuts in the center to mask their gooey texture. Her son disliked this part of the otherwise delicious cake and removed it altogether, giving it the look we all know and love. Today Americans eat an estimated 10 billion of these deep-fried pastries annually. Krispy Kreme is taking the country by storm.
1893-in Provident Hospital on Chicago's south side, African-American surgeon Dr. Daniel Hale Williams performed the first successful open-heart surgery. The patient was James Cornish, who's internal mammary artery had been damaged by a knife wound. The operation was witnessed by six doctors, and described in the March 27, 1897 Medical Record.
1894- Dorothy Thompson birthday- influential U.S. newspaper columnist. Expelled from Germany for her virulent anti-Nazi stand when she was a U.S. reporter, she lectured widely against Hitler on her return to the U.S. She headed her paper's Berlin office 1925-1934. Her newspaper column On the Record was one of the most popular in the nation (1936-1958).
http://www.britannica.com/women/articles/Thompson_Dorothy.html
http://www.amazon.com/exec/obidos/ASIN/0826206468/avsearch-bkasin-20/
103-5362656-4423850
http://www.ksu.edu/dthompson/
1896- Birth of William Cameron Townsend, American missionary and linguist. In 1942 he established what has become the largest evangelical missionary agency in the world --Wycliffe Bible Translators (WBT).
http://www.wycliffe.ca/resource/HTML/history_cameron.html
1907-birthday of Eddie Dean ( Edward Dean Glosup,) was born in Posey, Texas. He appeared in scores of low-budget westerns, including his own series of 20 films from 1946 to '48. Dean and his wife Loreen co-wrote the country music classics "One Has My Name, the Other Has My Heart" and "I Dreamed of a Hillybilly Heaven. Died Thousand Oaks, California, March 4, 1999"
http://us.imdb.com/Name?Dean,+Eddie
1908 – American photographer Minor White birthday.
http://photography.about.com/library/weekly/aa121701a.htm
http://www.profotos.com/education/referencedesk/masters/masters/minorwhite/
minorwhite.shtml
http://www.artcyclopedia.com/artists/white_minor.html
http://www.masters-of-photography.com/W/white/white.html
http://www.masters-of-photography.com/W/white/white_devils_slide_full.html
http://masters-of-photography.com/W/white/white_windowsill_full.html
http://www.artcyclopedia.com/artists/white_minor.html
1910 - Jimmy Dale Birthday
((real name Harold C. Fox, bandleader-clothier, who first coined "zoot suit" ( with a reet pleat!)1942.)
Bahai'i observance of the anniversary of the execution by a firing squad, 1850, at Tabriz, Persia, of the 30-yer-old Siyyid Ali Muhammed, the Bab ( prophet-herald of the Baha' Faith. One of the nine days of the year when Bahai'is suspend work.
www.us.bahai.org
1914-the first auction duplicate bridge championship was held at the Lake Placid Club, Lake Placid, NY. The four-man team of the New York Bridge Whist Club defeated the team of the Knickerbocker Whist Club of New York City by seven tricks on 48 boards to win the American Whist League's Hamilton Trophy, symbolic of the whist championship of the United Sates and Canada.
1915--Birthday of American composer David Diamond, born Rochester, NY. Died 12 June, 2005.
Diamond studied with Nadia Boulanger in Paris, because of his great hero Maurice Ravel. He Had a close friendship with Leonard Bernstein, who premiered a lot of his works. Diamond was still active as a composer in his mid 80's, and has been mostly known for the work "Rounds" for string orchestra.
1918 –- Worst rail accident in U.S. history occurs with head-on collision of two trains at Nashville, Tennessee, taking the lives of 101 & injuring another 171.
1921-birthday of Canadian country singer Stu Davis ( David Stewart,) born in Boggy Creek, Saskatchewan. He and his brother Fred teamed up in 1939 to perform as the Harmony Boys on Regina radio station CKCK. Stu Davis later became known as "Canada's Cowboy Troubadour," and made appearances in the late 1940's on NBC radio's "National Barn Dance" from Chicago and the "Grand Ole Opry." Davis signed with London Records in 1956, making 15 LP's for the label.
1925-birthday of tenor sax player Frank Wright, Grenada, MS
http://www.centrohd.com/music/allmusic/art1.htm
1926- Mathilde Krim birthday - founder of AmFar, the preeminent AIDS organization in 1980 that has raised more than $50 million for AIDS research and education. She was one of the first to recognize the dangers of AIDS worldwide - in 1980 when most health authorities were unaware of anything called AIDS - and then had the courage to do something about it, using $100,000 of her own funds. She served as head of a lab at New York's Memorial Sloan-Kettering Cancer Center and was a noted medical researcher and health educator.
http://www.70up.org/krim.htm
http://www.thebody.com/amfar/krim.html
1928- Vince Edwards birthday. As Dr. Ben Casey on the 1961 television show "Ben Casey," Edwards's muscular, brooding charm made him an overnight sex symbol. Medical school enrollment increased while he was on the air. After conquering a gambling addiction, he became a real-life hero. Born at Brooklyn, NY, he died at Los Angeles, CA, Mar11, 1996.
1930-arranger/bandleader Buddy Bregman born, Chicago, IL
http://www.bobbydarin.net/bdbuddy.html
http://www.buddybregman.com
1936 - The temperature hit an all-time record high of 106 degrees at the Central Park Observatory in New York City, a record which lasted until LaGuardia Airport hit 107 degrees on July 3rd in 1966.
1941 - Crackerjack British cryptologists break the secret code used by the German army to direct ground-to-air operations on the Eastern front. British experts had already broken many of the Enigma codes for the Western front. Enigma was the Germans' most sophisticated coding machine, necessary to secretly transmitting information. The Enigma machine, invented in 1919 by Hugo Koch, a Dutchman, looked like a typewriter and was originally employed for business purposes. The Germany army adapted the machine for wartime use and considered its encoding system unbreakable.
1942 - No. 1 Billboard Pop Hit: ``Sleepy Lagoon,'' Harry James Orchestra.
1944- German Army Group Center was taken by surprise when the Soviets began an offensive between the Baltic Sea and the Carpathian Mountains. The Germans had expected an attack farther south, where the Red Army had already penetrated deep into Poland. When Hitler refused to allow a German retreat, the Soviets easily broke through the German lines, and the Reich's forces were isolated in the Baltic states. Within a week Army Group Center was virtually annihilated, with a loss of 200,000 men.
1944-*PUCKET, DONALD D. (Air Mission) Medal of Honor
Rank and organization: First Lieutenant, U.S. Army Air Corps, 98th , Bombardment Group. Place and date: Ploesti Raid, Rumania, 9 July 1944. Entered service at: Boulder, Colo. Birth: Longmont, Colo. G.O. No.: 48, 23 June 1945. Citation: He took part in a highly effective attack against vital oil installation in Ploesti, Rumania, on 9 July 1944. Just after "bombs away," the plane received heavy and direct hits from antiaircraft fire. One crewmember was instantly killed and 6 others severely wounded. The airplane was badly damaged, 2 were knocked out, the control cables cut, the oxygen system on fire, and the bomb bay flooded with gas and hydraulic fluid. Regaining control of his crippled plane, 1st Lt. Pucket turned its direction over to the copilot. He calmed the crew, administered first aid, and surveyed the damage. Finding the bomb bay doors jammed, he used the hand crank to open them to allow the gas to escape. He jettisoned all guns and equipment but the plane continued to lose altitude rapidly. Realizing that it would be impossible to reach friendly territory he ordered the crew to abandon ship. Three of the crew, uncontrollable from fright or shock, would not leave. 1st Lt. Pucket urged the others to jump. Ignoring their entreaties to follow, he refused to abandon the 3 hysterical men and was last seen fighting to regain control of the plane. A few moments later the flaming bomber crashed on a mountainside. 1st Lt. Pucket, unhesitatingly and with supreme sacrifice, gave his life in his courageous attempt to save the lives of 3 others.
1946-Birthday of Bon Scott, singer for AC/DC is born. I saw him in Campbell, California, when there was a rock'n'roll club early on and at one time had a signed poster by all members of the band.
http://en.wikipedia.org/wiki/Bon_Scott
http://mpra.ub.uni-muenchen.de/3196/01/MPRA_paper_3196.pdf
1948- Satchel Paige, 42, debuts in majors pitching two scoreless innings for Cleveland. Paige was the greatest attraction in Negro Leagues baseball and one of black baseball's greatest players. He was also, at age 42, the first Black pitcher in the American League. Inducted into the Hall of Fame in 1971. Died at Kansas City, MO, June 8, 1982.
1947-the first army officer who was a woman was Florence Aby Blanchfield, appointed lieutenant colonel in the Army, with a ceremony held at the Pentagon, Washington,, with General Dwight David Eisenhower, Chief of Staff, presenting her with her commission. On June 1, 1943, she had been appointed superintendent of army nurses.
http://www.military.com/Content/MoreContent?file=ML_blanchfield_bkp
1949 - NBC radio broadcast "Dangerous Assignment" for the first time. The show starred Brian Donlevy as Steve Mitchell.
http://www.rusc.com/old-time-radio-series/old-time-radio-Dangerous%20Assignment.html
http://www.radiomemories.com/radiomemories/dangerousassignment.html
1950---Top Hits
Bewitched - The Bill Snyder Orchestra
My Foolish Heart - The Gordon Jenkins Orchestra (vocal: Eileen Wilson)
I Wanna Be Loved - The Andrews Sisters
Why Don't You Love Me - Hank Williams
1951 -- American "hard-boiled" novelist Dashiell Hammett sentenced, choosing six months' imprisonment rather than co-operate with the US House of Representatives Committee on Un-American Activities' inquiries into domestic "subversion", refusing to kow-tow to the anti-communist witch hunters. My son Dashiell is named after him, my favorite detective writer. Hammett was President of the League of American Writers in 1942, & of the Civil Rights Congress of New York, 1946-47.
http://mysterynet.com/hammett/
http://www.pbs.org/wnet/americanmasters/database/hammett_d.html
http://www.thrillingdetective.com/hammet.html
1952 - No. 1 Billboard Pop Hit: ``Auf Wiederseh'n Sweetheart,'' Vera Lynn.
1954 - Debbie Sledge of Sister Sledge is born. Sisters Debbie, Joan, Kim and Kathie Sledge of North Philadelphia begin recording as Sister Sledge in 1971. The group's biggest hit is the million-selling No. 2 song ``We Are Family'' in 1979.
1955-Pat Boone released his version of "Ain't That a Shame" which became his first #1 hit.
Originally a Fats Domino hit.
1955---A landmark in music history is established on July 9th, when Bill Haley's "Rock Around The Clock" reaches number one on the Billboard chart. Many music historians will eventually acknowledge the song as a dividing line, separating Rock and Roll from everything that preceded it.
1955-Les Paul and Mary Ford enter the Billboard charts with "Hummingbird", which will reach #7 and become the first of their five Pop chart entries.
1956- Dick Clark made his debut as host of "Bandstand" on Philadelphia TV station WFIL. He took over from Bob Horn, who had been charged with driving while intoxicated during a highly publicized police crackdown. "Bandstand" featured top pop and rock stars lip-synching their latest hits and a group of local teens dancing in the studio to recorded music. The ABC network expressed interest, and in 1957 the program was re-titled "American Bandstand" and shown across the US and Canada. At the height of its popularity, the daily show was reported to have generated one million fan letters a week. Through their exposure on "American Bandstand," such non-singers as Fabian and Frankie Avalon became teen idols. Clark relinquished his "Bandstand" hosting duties in 1989 to 26 year-old David Hirsch. The program died within a matter of months. Still, it had been on the air for 37 years - a record for a television variety show. Clark today hosts a daily talk show, plus many other specials.
http://www.history-of-rock.com/clark.htm
http://www.fiftiesweb.com/bandstnd.htm
http://www.dickclarkproductions.com/html/restaurants.html
1956-Actor Tom Hanks born Concord, California. After his parents divorced when he was a toddler, Hanks lived with his father, a cook. He began studying acting in high school, played with a Shakespeare festival for three years, and launched his television career in 1980 with Bosom Buddies, an offbeat sitcom about two men forced to disguise themselves as women. He made a splash with Splash in 1984, followed by a huge success with Big in 1988, for which he received an Oscar nomination. After several quiet years, his career took off again with Sleepless in Seattle (1993); he is now considered one of the biggest box office draws alive. He won the Best Actor Oscar twice, for Philadelphia in 1993 and Forrest Gump in 1994. He was also nominated for his role in Saving Private Ryan in 1998. He began directing in 1996 with That Thing You Do and co- produced Cast Away (2000), for which he received another Best Actor Oscar nomination.
1957-Bobby Helms "My Special Angel" is released.
1958---Top Hits
Hard Headed Woman - Elvis Presley
Splish Splash - Bobby Darin
Poor Little Fool - Ricky Nelson
Guess Things Happen that Way - Johnny Cash
1958-Johnny Cash, following in the footsteps of ex-Sun Records artist Carl Perkins, signs with Columbia Records.
1958-- On Capitol Hill, Casey Stengel and Mickey Mantle appear in front of the Senate Anti-Trust and Monopoly Subcommittee which is investigating the baseball monopoly power in regards to sport's antitrust exemption. After 'The Old Perfessor' gives 45 minutes of rambling and confusing testimony, Senator Estes Kefauver laughs when Mickey Mantle's answers his inquiry about the topic with, "My views are just about the same as Casey's."
1959- The Drifters "Dance with Me" is released.
1962--- Bob Dylan records Blowin in the Wind.
1962 - No. 1 Billboard Pop Hit: ``Roses Are Red (My Love),'' Bobby Vinton.
1964-"House of the Rising Sun" by the Animals hits #1 on the U.K. singles chart.
1965- Patricia Roberts Harris was sworn in as the ambassador to Luxembourg, the first African-American Ambassador. She was appointed by President Lyndon B. Johnson, who later that month announced US Troops would be increased from 75,000 to 125,000 in South Vietnam and the draft would be doubled from 17,000 to 35,000 a month.
http://www.usps.com/images/stamps/2000/harris.htm
1966 -- United Farm Workers benefit at the Fillmore with Quicksilver Messenger Service & the San Andreas Fault Finders.
http://www.penncen.com/quicksilver/
1966---Top Hits
Paperback Writer - The Beatles
Red Rubber Ball - The Cyrkle
Hanky Panky - Tommy James & The Shondells
Think of Me - Buck Owens
1966-Jack Nicklaus shot 282 at Muirfield in Scotland to win his first British Open Championship. With this victory, Nicklaus joined Gene Sarazen, Ben Hogan and Gary Player as the only golfers to have won all four events comprising golf's modern Grand Slam: the Masters, the US Open, The British Open and the PGA Championship. Nicklaus won two other British Opens, in 1970 and 1978.
http://www.nicklaus.com/
1968- The Beatles "Ob-La-Di, Ob-La-Da" is released.
1969- A funeral was held in Cheltenham Spa, England, for Rolling Stones guitarist Brian Jones, who had been found dead in the swimming pool of his home six days earlier. The coroner's report cited "death by misadventure."
http://home.earthlink.net/~hobhead/
1969-Courtney Love is born.
1974---Top Hits
Rock the Boat - The Hues Corporation
Rock Your Baby - George McCrae
Hollywood Swinging - Kool & The Gang
He Thinks I Still Care - Anne Murray
1977-KISS' "Love Gun" LP enters the chart.
1977-Bob Marley and the Wailers' "Exodus" LP enters the chart.
1978-Steve Miller's "Jet Airliner" peaks at #8 on the pop chart.
1978- After crashing legendary bluesman Willie Dixon's house in Chicago, Dixon takes the Rolling Stones to the local Quiet Night Club to join Muddy Waters and his band onstage and jam with them on several of their favorite Muddy songs, including "Mannish Boy."
1982---Top Hits
Don't You Want Me - The Human League
Rosanna - Toto
Hurts So Good - John Cougar
Any Day Now - Ronnie Milsap
1983-The Police's "Every Breath You Take" peaks at #1 on the pop chart -- a position it will hold for 9 weeks.
1983-Stevie Nicks' album "The Wild Heart" enters the chart. It features the smash hit, "Stand Back."
1983-Elton John's hit "I'm Still Standing" hits #12 on the singles chart.
1984 - The Hoosier Dome in Indianapolis, IN was packed to the rafters. 67,596 spectators, the largest crowd to watch a basketball game in the United States, saw the U.S. men's Olympic team defeat a team of players from the NBA, 97-82. The largest crowd in the world to see a basketball game was in 1951. 75,000 spectators saw the Harlem Globetrotters play in Olympic Stadium in West Berlin, Germany.
1985 - Football great Joe Namath signed a five-year pact with ABC-TV to provide commentary for "Monday Night Football". The former New York Jets quarterback reportedly earned one million dollars a year for the job. Namath replaced 'Dandy' Don Meredith. Broadway Joe had previous experience with "Monday Night Football" as a player, when he and the Jets were the first team to play on the popular TV series on September 21, 1970.
1987 - Thunderstorms produced severe weather in Michigan. A tornado near Munising, MI, destroyed part of a commercial dog kennel, and one of the missing dogs was later found unharmed in a tree top half a mile away.
1988 - Twenty-three cities in the eastern U.S. reported record high temperatures for the date. Alpena, MI, and Buffalo, NY, suffered through their sixth straight day of record heat. The percentage of total area in the country in the grips of severe to extreme drought reached 43 percent, the fourth highest total of record. The record of 61 percent occurred during the summer of 1934.
1988- At Candlestick Park, Chris Speier hits for the cycle as the Giants maul the Cardinals, 21-2. The 21 runs scored establishes a San Francisco record.
1988-Elton John's "Reg Strikes Back" LP enters the chart. It will stay for 19 weeks and features the hit, "I Don't Wanna Go On With You Like That."
1988-Steve Winwood's "Roll With It" LP enters the chart. It will stay on the chart for 31 weeks eventually hitting #1. The LP features the #1 hit, "Roll With It."
1989-- 1st time Wimbledon has both men & women's final on same day, Boris Becker beats Stefan Edberg & Steffi Graf beats Martina Navratilova
1990---Top Hits
Step By Step - New Kids on the Block
She ain't Worth It - Glenn Medeiros featuring Bobby Brown
Hold On - En Vogue
1991- Prodigy began testing a service allowing customers to pay bills electronically. The service, which cost about $9.95 a month on top of Prodigy's monthly online service fee, allowed members to pay up to 20 bills electronically. About a quarter of a million subscribers participated in the test.
1994- John Mellencamp's "Dance Naked" LP enters the chart. The album features the hit "Wild Night", a duet with MeShell NdegeOcello.
1994-The Kiss tribute album, "Kiss My Ass, Classic Kiss Regrooved" enters the chart. The LP features Kiss songs done by artists such as Lenny Kravitz, Stevie Wonder and Garth Brooks.
1995-The Grateful Dead played what proved to be their last concert at Soldier Field in Chicago. The show began with their only Top-10 hit, "Touch of Grey," and ended with an encore of "Black Muddy River" and "Box of Rain." One month later he entered a drug rehabilitation program in Forest Knoll, known as Forest Farm. Jerry Garcia died of an overdose while recovering from drug addiction at Forest Farm in Marin CountyThe band broke up after leader Jerry Garcia died of a heart attack exactly one month later. Garcia died early Wednesday, August 9, in his sleep at the drug rehabilitation clinic in Forest Knolls, Marin County, where he had gone to kick a heroin habit. He had snuck out after curfew and made a connection. The Marin County coroner said preliminary tests indicated Garcia - overweight and diabetic - had died of a heart attack.
http://www.dead.net/
1995- The Rolling Stones played their first concert in their homeland in five years, opening the British leg of their "Voodoo Lounge" tour in Sheffield, England. During the tour, the Stones played before more than 6.5 million people in 135 venues around the world. Ticket sales topped $300-million Canadian, with more than $430-million in merchandise sales. They are still on a roll; every concert I have seen them, they get better and better. Several recent ones I have sat in the second or third up-front row.
http://www.rollingstones.com/
1997-Apple Computer chairman and CEO Gilbert Amelio was ousted from Apple on July 9, 1997. His unexpected departure came less than a year and a half after he was named chairman in February 1996. Amelio became the third Apple chief forced out in four years, including John Sculley in 1993 and Michael Spindler in 1996. Amelio had a very fancy wine cellar entrance and trappings. He liked it there better than
anywhere else.
1998-- Brewer owner Bud Selig, who served as acting commissioner for nearly the last six years, is named by the owners to be baseball's ninth commissioner. To avoid conflicts of interest, his ownership of the Milwaukee's franchise will be placed in trust.
2002 --Despite chants of 'Let them play!' from the sellout crowd of 41,871 at Milwaukee's Miller Park, Baseball Commissioner Bud Selig declares the 73rd All-Star Game a 7-7 tie after 11 innings. No player is selected to receive the first Ted Williams Most Valuable Player award, named in honor of the late Red Sox legend who died five days ago.
2005 -- Daredevil skateboarder Danny Way jumps the Great Wall of China; rolling down a massive ramp at nearly 50 mph, Way botched the landing on his first attempt but then successfully completed the jump across the 61-foot gap four times, adding 360 degree spins on his last three tries.
http://dannyway.com/

[headlines]
--------------------------------------------------------------

--------------------------------------------------------------

SuDoku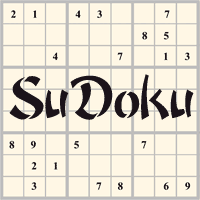 The object is to insert the numbers in the boxes to satisfy only one condition: each row, column and 3x3 box must contain the digits 1 through 9 exactly once. What could be simpler?
http://leasingnews.org/Soduku/soduko-main.htm
--------------------------------------------------------------

Daily Puzzle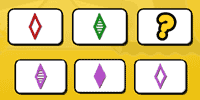 How to play:
http://www.setgame.com/set/puzzle_frame.htm
Refresh for current date:
http://www.setgame.com/set/puzzle_frame.htm
--------------------------------------------------------------


http://www.gasbuddy.com/
http://www.gasbuddy.com/GB_Map_Gas_Prices.aspx
http://www.gasbuddy.com/GB_Mobile_Instructions.aspx
--------------------------------------------------------------

Weather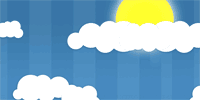 See USA map, click to specific area, no commercials
--------------------------------------------------------------

Traffic Live---
Real Time Traffic Information
You can save up to 20 different routes and check them out with one click,
or type in a new route to learn the traffic live
--------------------------------