A press release on Thursday announced Dwight Galloway, CLP, former head of LEAF
Specialty Finance, Columbia, South Carolina has formed RLC Funding, a separate
division of Navitas Lease Corp, Ponte Vedra Beach, Florida. He will start accepting
application by the end of June. RLC Funding will be working out of Columbia, South Carolina.
A full report in Leasing News' Monday edition.

UNLICENSED LENDER AND SECURITIZATION
PARTNERS GET TAGGED FOR USURY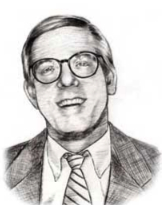 By: Thomas E. McCurnin*
In yet another blow to lenders in California, the California Court of Appeals ruled last month that an unlicensed lender, and its fractionalized assignees, are liable to repay illegal interest, including points. By way of backdrop, lenders doing business in California making more than one loan a year must be licensed by the Department of Corporations as a Financial Lender, or if a real estate loan, the loan needs to be arranged by a licensed real estate broker. Since this case was a real estate loan, the applicable exemption was the Department of Real Estate Broker's license, not the Financial Lender's law, but as a usury case, the case applies to any unlicensed loan.
The case is Creative Ventures, LLC v. Jim Ward & Associates, 2011 WL 2119698 (California Court of Appeal May 31, 2011). As is the case with many Appellate decisions, this is a mixed bag for the lender and borrower.
Facts of Case
Creative Ventures borrowed $3mm on four notes from an unlicensed lender, Jim Ward & Associates (JWA). The interest rate was around 10% but if the points were added to the principal, the rate was well above the 10% cap in California. Further complicating the issue was the fact that the note was fractionalized into numerous pieces, so the individual assignees claimed that none of them received illegal interest. Another complication was the fact that JWA represented in written materials that it was licensed, when it was not. The trial court also found fraud. Finally, the trial court ruled that the lenders were simply "mistaken" and therefore the court did not treble the interest.
Notwithstanding the favorable rulings, the trial court tagged the lender for almost $500,000 plus attorney fees.
Both parties appealed.
The Appeal

There were four issues on appeal.
1. First, does illegal interest include both the stated amount and the points? The trial court ruled that it did.
2. Second, were the investors "holders in due course" and therefore not liable for usury? The trial court ruled the investors were not liable.
3. Third, was JWA liable for fraud since it advertised that it was licensed? The trial court ruled that it was.
4. Fourth, was JWA liable for treble damages? The trial court ruled that it was not, because of its mistaken belief.
The Court of Appeal Holding
First, illegal interest includes both the stated interest charge and any points. Thus, all the loans were illegal and all interest had to be refunded
Second, the investors were not "holders in due course" since the note was not endorsed, the investors were not entitled to any portion of interest. Although the investors argued intent, the Court of Appeals found their mental state was irrelevant. The investors were therefore liable.
Third, JWA's fraud finding was reversed. Although the representation as to licensing was clearly false, there was no evidence that the borrower was damaged in that he paid more interest as a result of the fraud or would not have borrowed the money.
Finally, the Court of Appeals affirmed the finding that no treble damages would be awarded, as the trial court found that JWA's belief that it was licensed was credible. While California's agency supervising this loan, the Department of Real Estate, found that the belief was not credible and a "stealth-like deception," this finding was not binding on the trial court or the Court of Appeals.
Lessons for the Lender
▪ Get licensed. If lenders are doing personal property loans, then the appropriate licensing agency is the Department of Corporations for a California Financial Lenders License. If the lender is doing a real estate loan it must be arranged by a licensed real estate broker.
▪ A lender's reliance on a good faith, but mistaken belief, that the lender is licensed, may not always work. Quite frankly, the lender dodged a bullet here.
▪ Don't advertise something which is false. The lender dodged another bullet here.
▪ Disguising interest through points won't save the lender from usury claims. If the lender has any doubts add the points to principal and run an interest calculation to ascertain what the actual interest rate is.
▪ Finally securitization and assignment won't shield usury claims. Fractionalizing and assigning the bulk of the loan to investors will not shield the investors from usury claims. Any such investor should inquire whether the lender-assignor is properly licensed to do the transaction.
Bottom line? Get licensed.
Thomas E. McCurnin is a partner with Barton, Klugman & Oetting in Los Angeles and specializes in financial services and banking. He has prosecuted and defended many usury cases involving unlicensed lenders. He can be reached at tmccurnin@bkolaw.com.

Tom McCurnin
Barton, Klugman & Oetting
350 South Grand Ave.
Suite 2200
Los Angeles, CA 90071
Direct Phone: (213) 617-6129
Cell (213) 268-8291
Fax: (213) 625-1832
Email: tmccurnin@bkolaw.com
Visit our Web Site at: www.bkolaw.com
Creative Vendurs v JWA Appeal Ruling (11 pages)http://leasingnews.org/PDF/CreativeVentures_vs_JWA_Appeal.pdf
[headlines]
--------------------------------------------------------------

Steve Reid, CLP, Joins Commerce National Bank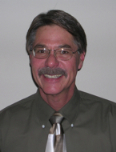 Long time leasing veteran, former Leasing News Advisory Board member, Steve Reid, CLP, joins Commercial National Bank as Vice-President/Relationship Officer.
"Steve brings to CNB nearly three decades of leasing experience and many of us know him from his twenty great years at Santa Barbara B&T," Steve Tidland, CLP, Senior Vice-President and Manager at Commercial National Bank said. " Steve will join forces with Bob Robichaud, CLP to implement a marketing program that will make it clear to the leasing/equipment finance world that CNB has money and is looking to actively invest in 'bank credit' transactions in California.
"Both Bob and Steve understand the type of business we are looking for and they will be valuable resources for lessors and brokers, from the preliminary screening of deals, through visiting with your customers when beneficial, to helping inform/educate/train your staff."
Steve was formerly with Nassau Asset Management. Previously he was Marketing Manager/VP of Marketing for LEAF, Third Party Funding/Santa Barbara Bank & Trust since 1989. He started in leasing in 1982 working for Ron Wagner at the original Heritage Leasing Corp. Prior to entering the leasing industry, Steve spent nine years selling computer system for various companies such as Burroughs and Wang Laboratories. This is where he got his first exposure to leasing as he utilized it in the sale of computer systems. He served on the UAEL (now National Equipment Finance Association) Board of Directors.
Steve is available at 714-678-5306 and sreid@commercenatbank.com

Gary DiLillo, President 216-658-5618 or gary@avptc.com

Comprehensive personal property tax outsourcing services.
Click here to see what our clients say about us.

[headlines]
--------------------------------------------------------------

Leasing Industry Help Wanted


Sr. Contract Adminstrator
Irvine, California
or Los Angeles, California

5+ years leasing & contract admin. required
7+ years lending/leasing exper. required
Click here for more information

--- About CityNationalBank---



NATIONWIDE SALES POSITIONS AVAILABLE
Medical app only to 200k, Commercial app only to 150k Superior COF's-Superior Buying window-Superior back office Please contact Steve Schachtel at 973-339-9900 ext. 101
or email at sschachtel@usfunding.us
For information on placing a help wanted ad, please click here:
http://www.leasingnews.org/Classified/Hwanted/Hwanted-post.htm

Please see our Job Wanted section for possible new employees.



[headlines]
--------------------------------------------------------------

Letters? We get eMail?
(mostly chronological)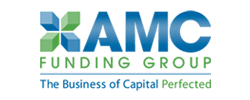 Brendan Messenheimer of AMC Funding, Charlotte, North Carolina, with four Leasing News Alerts, charged with writing a check for $10,587.88 with insufficient funders, was to appear in court...
"Brendan had his attorney postpone his court appearance until June. I did get a chance to talk with the District Attorney. He told me that no one other than myself has pressed charges and that this would be considered a first time felony offense.
"Even if he is convicted for the felony, he would only get probation and has to repay the money over time. If he strikes a deal for a lesser crime, he would have to pay the full amount of the theft and walk free. It's a shame that he continues to get away with this kind of criminal activity."
SteveES88@aol.com
(After many complaints from brokers and vendors with bounced checks, it is learned Brendon Job Messenheimer and his wife filed Chapter 7 Bankruptcy before other credits came after him and his main company Advanced Med Corp, Greensboro, North Carolina. As of February, he was still doing the same.)
Fourth Alert (includes first three alerts)
http://leasingnews.org/archives/Feb2011/2_22.htm#fourth_amc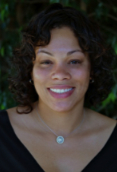 Rhonda Polk, Pacific Premier Bank, Nominated
http://leasingnews.org/archives/May2011/5_31.htm#polk_nom

"Why is this article in the leasing news?
"Pacific Premier doesn't have a leasing program, does very little equipment finance, and finances primarily real estate. They don't work with Brokers and are really very tiny as banks go….. "
(Name With Held)
(Leasing News is a "people" oriented news edition. In this regard, we don't just look at presidents of a company, but everyone, and not just in one field or another. If a person is a relative of a leasing or finance person, or involved in any aspect of the financial community and has an interesting story for readers or I think would be of interest to readers, it will get a priority over a press release about securing a new vendor or promoting new software or what I call just a "plain advertisement."
(Leasing News wants to write about people. We also like to write about women. We specially go out of our way to salute women in this business, and as the first president of a Credit Women International Chapter, who also got men involved, I specifically like to salute their contribution.
(I have never met Ms. Polk, but I can tell you she had friends who wanted me to know about her nomination and what a great person she was. I told her I was going to run the story and asked for a photo, and was glad to find an attractive woman, a black woman, too!
(As editor, I thought it was a very good story and was proud to run it.)
Kit Menkin
(P.S. Asked Rhonda if they did leasing?)
"No we don't… not currently.
"In the small ticket space, I have been referring my leasing business to Barbara Griffith at So Cal Leasing. She has the type of Business sense and customer respect all leasing industry people should follow. Barbara works quickly and efficiently to get the job done and goes above and beyond to help the client. If LEAF were up and running again, I would put Rich Vohra on that list as well. He is very knowledgeable and his follow up is fantastic.
"For mid-ticket, Kris Dragoo at Innovative Leasing, and Bob Robichaud at Commerce National Bank. Both are direct lenders and I have a ton of respect for them. That goes without saying in Bob's case. With Kris, Innovative got lucky when they brought her on board."
Rhonda Nicole Polk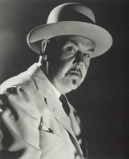 "I own all of the cd's...what a great series…all of them had their own spark!"
Jesse James
jesse@fidelitycapitalonline.com
949 502-5900 :ext 243
949 322-1229 : Cell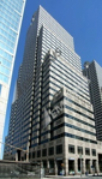 LEAF Philadelphia Office

Another Misrepresentation from LEAF?
http://leasingnews.org/archives/May2011/5_20.htm#leaf

"I had the honor and privilege of working with Dwight Galloway… 2005 to 2008 and helped LEAF move into their new offices. When they moved in they had both the 14th and 15th floors with the data center on the 14th and managers on the 15th. The high end glass walled data center was built out for a previous tenant (IBM I think) and it would make sense to move the managers down to the 14th floor.
"Besides the extra rent it is terrible for morale to walk through a mostly empty space that was once teeming with activity. That assumes there is any morale left after the layoffs and other changes...
"I was laid off in October 2008 (along with several others in Columbia) as part of LEAF trying to reduce expenses to preserve their funding lines. I would prefer you not attribute this information to me but rather to the ubiquitous..."
"unnamed reliable source"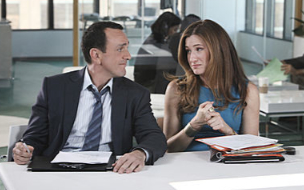 "Free Agents"
http://www.nbc.com/free-agents/about/

Kit -
"My brother has created and is running a new show on NBC (coming out this fall) at 8:30 on Wednesdays. It is called 'Free Agents' and it will be a 1/2 hour comedy.
"From the NBC site 'This crooked workplace/romantic comedy written by John Enbom (Party Down) and directed by Emmy Award winner Todd Holland (Malcolm in the Middle) proves you can try to put yourself back out there, but sometimes what you need is right in front of you. Even if it's a really bad idea.'
"For the few die-hard fans of Party Down (http://www.starz.com/originals/PartyDown) that John Enbom created and wrote, there is hope in a new equally off-color comedy at NBC."

Chris Enbom, CEO
Allegiant Partners Incorporated
P: (415) 451-4041 M: (415) 305-8850
900 Fourth Street, Suite 200 | San Rafael, CA 94901
cenbom@allegiant-partners.com | www.allegiant-partners.com
http://www.facebook.com/AllegiantPartnersInc

http://www.nbc.com/free-agents/news/?s=2011/05/its-so-wrong-but-it-feels-so-wrong.shtml



Ted Nuggett: Current State of Mortgage Lending
"Ted Nuggett video is hilarious. How about that tie? Is there a way that you can send me that piece individually? I have a lot of friends in lending that would love to see Ted.
"Thank you,"
Steve Brooks
616 635-0699
SDB789@gmail.com
Grand Rapids, Michigan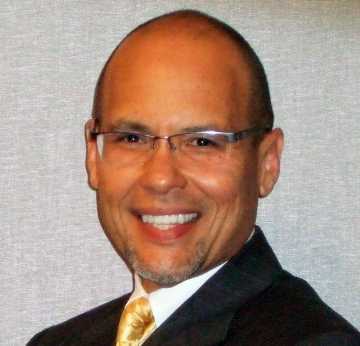 Archives, May 18, 2007
Balboa Capital Hires Phil Silva as Executive Vice President
http://leasingnews.org/archives/May2011/5_18.htm#archives_balboa

(April 24, 2008 he was named President---
as this 2007 release states he is primarily responsible
for expanding the vendor program and increasing direct sales)

"Please know that we have an incredible team at Balboa. It is not because of me, but because of the collective efforts of everyone at Balboa Nation. We make strides every day…"

"One hire at a time
One decision at a time
One innovation at a time
One lessee and vendor at a time"
"I can't say enough about our people."
Best regards,
Phil Silva
Balboa Capital Corporation
President
tel.949-553-3491
fax.949-399-3191
phils@balboacapital.com
http://www.balboacapital.com
"Our client leased equipment through Colonial Leasing Company in 2000. She paid the equipment off several years ago but the UCC-1 was never satisfied. I read articles on your website which indicate that GE Capital bought Colonial Pacific Leasing and that GE Capital exited the leasing business as well. Do you have any information as to who we would contact to secure a UCC 3 from Colonial Pacific Leasing? Our client is selling the property. Thank you for any assistance you can provided."

Rebecca J. Schriver, FRP, CP
Florida Registered Paralegal
Foerster, Isaac and Yerkes, P.A.
Jacksonville, Florida 32207
(904) 346-3160 Telephone
rschriver@fiyattorneys.com
(There should be no Colonial Pacific UCC's active at all at this point as UCC's expire after five years, unless both parties agreed to a new UCC.
"If you are getting this information from an agency, they are trying to make some money from you. Here is a story on one, evidently no longer in business.
http://www.leasingnews.org/Conscious-Top%20Stories/Lease_admin.htm
(Colonial Pacific Leasing ( 12/2001) to close Portland office, move to Chicago to be under one roof with other GE purchases, 500 brokers paired down to top 75 producers/250 employees effected. No more business at Portland operation after December 14th. Merry Christmas.
http://www.leasingnews.org/Conscious-Top%20Stories/CLP.htm (2/2001) closes former Tilden operation Hauppauge, NY (11/98) purchased by GE Capital 5/2000 no more re-brokered applications, except from one or two sources, such as Steve Dunham's Leasing Associates (10/98) Pitney Bowes Inc. announces it has agreed to sell its lease finance unit to the General Electric Capital Corporation, a unit of the General Electric Company, for more than $800 million in cash. The move is the latest in a year-long restructuring by Pitney Bowes, based in Stamford, Conn., a maker of postage meters, mailing systems, copiers and other equipment. The unit being sold, the Colonial Pacific Leasing Corporation, is based in Portland, Ore., and finances equipment leases through a network of 355 brokers and agents, Pitney Bowes said.
http://www.leasingnews.org/list_alpha_new.htm#col
History of Colonial Pacific:
http://www.leasingnews.org/Conscious-Top%20Stories/CLP.htm

Leasing News Help Wanted Ad Pricing
Help Wanted Web Ad New Programs
Classified Ad Section
(rotates chronological above headlines and
also appears in Classified Ad section.) *
15 days in a row:
$395 four lines (a space is a line)
($25 each additional line or space)
30 days in a row:
$595 four lines (a space is a line)
($40 each additional line or space)
Design work is free. Logo is free as well as company description not to exceed the number of lines of the ad.
Also free: click to a click to a web site or a full description of the position.
Ads are placed in the "Help Wanted' section by category, alphabetical, with the ad with the most lines first in the group. They appear on the web site and in each news edition at the top in a rotation basis per issue.
* Help Wanted" ads appear in each issue on a chronological basis above the top headline as a courtesy. This position is not available as a paid position, but is generally on a rotation basis. At the same time, the ad continues in the classified help wanted section in the news edition and web site, so in effect appears twice.
Leasing News reserves the right to refuse advertising, particularly to a company that has appeared in the complaint bulletin board
[headlines]
--------------------------------------------------------------

Charlie Chan Family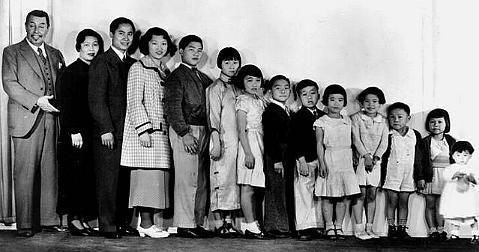 The Honolulu Detective was not only wise, but prolific. Here is his entire family. While his number #1, #2, #3, and #4 sons appeared in movies with him, interesting none of his daughters went on cases along with him, to my memory.
Please send your sayings or observations you think the great Charlie Chan would say. Prizes!!
kitmenkin@leasingnews.org
(This ad is a "trade" for the writing of this column. Opinions
contained in the column are those of Mr. Terry Winders, CLP)
[headlines]
--------------------------------------------------------------

[headlines]
--------------------------------------------------------------
Classified Ads---Job Search

[headlines]
--------------------------------------------------------------

[headlines]
----------------------------------------------------------------
Please send to a colleague---Leasing News is Free
This Day in American History
-------------------------------------------------------------

SuDoku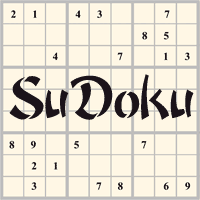 The object is to insert the numbers in the boxes to satisfy only one condition: each row, column and 3x3 box must contain the digits 1 through 9 exactly once. What could be simpler?
http://leasingnews.org/Soduku/soduko-main.htm
--------------------------------------------------------------

Daily Puzzle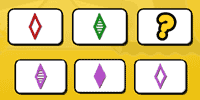 How to play:
http://www.setgame.com/set/puzzle_frame.htm
Refresh for current date:
http://www.setgame.com/set/puzzle_frame.htm
--------------------------------------------------------------


http://www.gasbuddy.com/
http://www.gasbuddy.com/GB_Map_Gas_Prices.aspx
http://www.gasbuddy.com/GB_Mobile_Instructions.aspx
--------------------------------------------------------------

Weather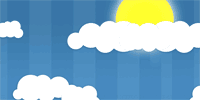 See USA map, click to specific area, no commercials
--------------------------------------------------------------

Traffic Live---
Real Time Traffic Information
You can save up to 20 different routes and check them out with one click,
or type in a new route to learn the traffic live
--------------------------------