Galloway and Shivers to Influence the Small Ticket Marketplace
by Christopher Menkin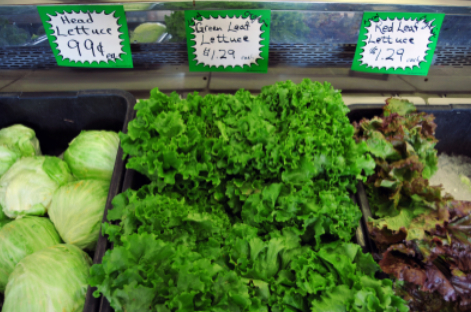 It was great news to learn Dwight Galloway, CLP, will lead a division of Navitas Lease Corp. for leasing brokers exclusively---while the company founder and CEO Gary Shivers' operation will devote their efforts toward direct and vendor sales. These two men are probably the smartest in the business when it comes to "small ticket leasing" with a proven, success record of not only understanding this market place, but returning a profit for all involved, including the small businesses who are looking for financing for their business. Shivers could be considered "brilliant," in my opinion, and Galloway is certainly "top-drawer."
The reaction was instantaneous from readers about the announcement on Friday. Here are only a few of the emails Leasing News received:
"Made my day. Dwight is a great guy."
Robert D. Parker
CEO / President
InteliLease
www.intelilease.com
rparker@intelilease.com
--

"Thank you for sharing this good news on 3 fronts.
1. I'm always happy to see a very good client, especially a great operator and client / partner of ours in Navitas Lease continuing to grow out there franchise. I can tell you they are growing their business and doing it the right way. Excellent people, great management, operations and sales team. Dwight will fit right into this with his team.
2. I'm happy for Dwight, as he's a good industry man with lots of experience and superb track record. It's good to see him back in the game.
3. I like this news because you helped refer Gary Shivers to me through our relationship and made the introduction through LinkedIn."
"Thanks for sharing this news with me again and shows the power of our long-term relationship together!"
Randy Haug| Senior Vice President / Co-Founder
LeaseTeam, Inc. Randy@LeaseTeam.com|w: 402.493.3445 |
--
"Thanks for the advance notice on this very good news for the broker-originated leasing community in general, and Dwight and his very competent operational team in particular. As you might know, Dwight and his previous entities were clients of ours since 2002 through all their iterations of previous ownership. We hope now to be able to do business again with RLC through Dwight's new partnership with Navitas, which is a company we have come to know over the last few months as a very capable and competent equipment leasing group (even though they are not presently a client of ALI).
"Let's hope this partnering of two significant participants might be construed as a positive sign of recovery for the whole US equipment leasing and financing industry."
"Best wishes for your continuing success,"
Steve Dinkelaker, President
American Lease Insurance
d/b/a Lease Insurance International
654 Amherst Rd.
Sunderland, MA 01375
steve@aliac.net

---
"More good news that leasing veterans are getting jobs!"
Paul J. Menzel, CLP
President & CEO
FINANCIAL PACIFIC LEASING, LLC
pmenzel@finpac.com
Shivers and Galloway began talking in February, reportedly being introduced by Wells Fargo Bank.
Galloway said, "RLC Funding is a division of Navitas and will operate as a national broker/lessor funding source (48 states), with my original team of credit and portfolio servicing folks. Unless the good application from the broker or lessor is too big (for now), too unique, or some other 'too' we will fund, keep, and service the lease. If we cannot accept a good 'app,' for whatever reason, we will--with the broker's/lessor's agreement--fund and syndicate as some banks do.
"I will do no direct or vendor business, only a broker or lessor as I have always done."
The web site states: "RLC Funding's three-tiered Application Only Program is designed for A-B credit quality equipment financing requests that do not include financial statements. Requests ranging from $5,000-$75,000 in size are considered under the program, and acceptable terms are generally between 24-60 months.
"Decisions are based on credit quality- we are not a collateral-based lender."
"RLC's Franchise Program provides financing for established franchisees of regional or national franchisors. Particular emphasis is placed on the strength of the franchise concept, experience of the applicant, and evidence of the cash flow necessary to meet business and personal needs."
"RLC Funding creates tailored programs for broker/lessors seeking to accommodate an opportunity with a unique vendor or niche industry. We understand that not every opportunity fits squarely within our standard guidelines, so we pride ourselves in working with our broker/lessors to understand key aspects of those niches. The goal is to produce efficient and profitable solutions in the form of customized programs."
http://www.rlcfunding.com/program
Shivers, who was both successful at Advanta Leasing and Marlin, said they both "know the model, the bad guys to steer away from, how to keep out of trouble, and make the small ticket market place work."
He said, "RLC Funding will provide a wide range of custom programs, common sense underwriting, and outstanding service the broker industry has come to expect from these professionals."
Both come from experiences of having the company pulled out from them, particularly Galloway who was originally in syndication, then Resource Bancshares Mortgage Group, Inc., which was sold to NetBank, who went out of business, and the winning bidder of the leasing company was LEAF Financial, who also ran out of funding and is now concentrating on a new partnership.
Both Galloway and Shivers had the numbers. They both share having their companies pulled out from under them. They both see a major opening for broker business, as well as small ticket vendor and direct business.
"In the broker marketplace, when Manifest cut way back, I left the marketplace, and other funders closed too, it created a major void: all of a sudden there were not many places for brokers to turn", Galloway said. "Those brokers that have survived are the professionals---They are the professionals we hope to serve."
"The key now is getting access to capital," Shivers explained. Navitas has a strong relationship with Wells Fargo, who is also introducing them to other sources and combinations. There are others who know the numbers both created with low losses. The question then is can they make the magic work again.
"Small businesses are very anxious," Shiver said. "The banks are not interested in them, and the expensive cash advance money at 40% to 60% over short time periods is more tied to companies who take much of their business by credit cards. There is a strong marketplace waiting for us."
Some of the paperwork is still being completed, with some operational work to be done, but Galloway hopes to have his operation up and running by the end of the month.
Navitas is located in Ponte Verde, Florida. Web site is www.navitaslease.com
RLC Funding is located in Columbia, South Carolina, with a final address to be announced; however their web site is up at www.rlcfunding.com.

Comprehensive personal property tax outsourcing services
We accept file exports and integrate personal property tax information with all lease management or accounting software. No other firm offers the combination of individual attention, software capabilities expertise, "full disclosure" and web port accessibility to information more than we do.

Click here to learn what our clients say about our service
Gary DiLillo, President 216-658-5618 or gary@avptc.com

[headlines]
--------------------------------------------------------------

****Announcement***************************************

Firestone Financial Secures $125 Million, Multi-Year Credit

Firestone Financial Corp., Newton, Massachusetts announces the signing of a $125 Million, multi-year revolving credit facility provided through a bank group led by Citizens Bank. Reportedly the facility is for a 5 year period and provides financing initially of $125 Million with the ability to increase up to $150 Million.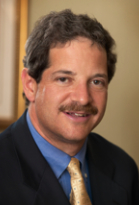 Firestone Financial, President and CEO David Cohen
"We are extremely pleased with the terms we have received and the financial and operating covenants," said Firestone Financial, President and CEO David Cohen. "These changes will allow Firestone Financial more flexibility to serve our markets and customers."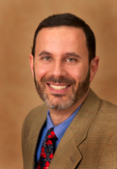 Scott Cooper, Executive Vice President and CFO
"We greatly appreciate the commitment and confidence that our bank group has in our company and business," said Scott Cooper, Executive Vice President and CFO.
Jerry Sargent, President of Citizens Bank, Massachusetts, commended Firestone's management team.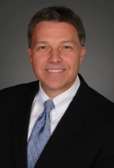 Jerry Sargent, President of Citizens Bank
"Similar to our company, Firestone has built its business on relationships and an unwavering commitment to the client," he said. "The company has a unique ability to serve its customers due to its deep knowledge of the industries it serves. We take great pride in this newly expanded partnership and look forward to supporting the Firestone growth strategy going forward."
In addition to Citizens Bank, banks participating in the financing are Wells Fargo Capital Finance, LLC, Bank of America, N.A., TD Bank, N.A. and Brookline Bank.
About Firestone Financial
Since 1965, Firestone Financial has provided equipment financing nationwide. As a direct lender, we have helped our customers acquire billions of dollars worth of assets. Our focus is on cultivating long term relationships in the industries that we serve. Today we provide competitive financing solutions for the carnival, vending, fitness, coin-op, and amusement industries. To learn more, call 1.800.851.1001 or visit www.firestonefinancial.com.
About Citizens Bank
Citizens Bank is a division of RBS Citizens, N.A., operating its seven-state branch network in Connecticut, Delaware, Massachusetts, New Hampshire, New York, Rhode Island and Vermont. It has257 branches and 803 ATMs in Massachusetts.
RBS Citizens, N.A. is a subsidiary of Citizens Financial Group, Inc., a $132 billion commercial bank holding company headquartered in Providence, R.I. CFG's two bank subsidiaries are RBS Citizens, N.A. and Citizens Bank of Pennsylvania. They operate a 12-state branch network under the Citizens Bank brand in Connecticut, Delaware, Massachusetts, New Hampshire, New Jersey, New York, Pennsylvania, Rhode Island and Vermont, and the Charter One brand in Illinois, Michigan and Ohio. CFG has non-branch retail and commercial offices in more than 30 states. CFG is owned by RBS (The Royal Bank of Scotland Group plc). CFG's website is citizensbank.com.
****Announcement****************************************

[headlines]
--------------------------------------------------------------

Top Stories May 31---June 1
Here are the top ten stories opened by readers:

(1) UNLICENSED LENDER AND SECURITIZATION
PARTNERS GET TAGGED FOR USURY
http://leasingnews.org/archives/Jun2011/6_02.htm#tagged_usury
(2) Caution! Look Out for Vendors! by Christopher Menkin
http://leasingnews.org/archives/May2011/5_31.htm#caution_vendors
(3) Steve Reid, CLP, Joins Commerce National Bank
http://leasingnews.org/archives/Jun2011/6_02.htm#reid
(4) Getting Approved at EagleRock Leasingby Christopher Menkin
http://leasingnews.org/archives/Jun2011/6_02.htm#eaglerock
(5) Leasing 102 by Mr. Terry Winders, CLP
Are you Sales Tax Compliant?
http://leasingnews.org/archives/May2011/5_31.htm#tax_compliant
(6) Bank Beat---Columbia State Bank on a roll---
http://leasingnews.org/archives/May2011/5_31.htm#bank_beat
(7) Forum Leasing for "Tough" Credits Nationwide
http://leasingnews.org/archives/May2011/5_31.htm#forum_531
(8) FDIC 76 Enforcement Actions Against Problem Banks
http://problembanklist.com/fdic-issues-enforcement-actions-in-april-against-problem-banks-0356/
(9) Letters? We get eMail?
http://leasingnews.org/archives/Jun2011/6_02.htm#letters
(10) Ted Nugget: Wine
http://leasingnews.org/archives/Jun2011/6_02.htm#nugget

Not Counted for Technical Reasons:
Dwight Galloway at Gary Shiver's Navitas Lease
[headlines]
--------------------------------------------------------------

Leasing 102
by Mr. Terry Winders, CLP
"Interim Rent"
It was common for leasing and finance companies to request all payments be made on the first of each month. It was also common to issue payment coupon books all with payments due on the first of the month. It was originally was developed to support delinquency because it gave the firm thirty days to collect the payment. If the payment was not in by the twenty fifth, it became a thirty day delinquent account in five days. This procedure was driven by the bookkeeping systems of the day. Then it developed that either you gave away the income from moving the due date from the commencement date to the first of the next month, you had to charge the lessee for a whole month regardless. Most Lessee's regarded this as not acceptable, and in addition, moved the due date not 30 days, but ten days after the payment was due. Often the late charge became an "extra profit." Coupon books were abandoned and interim rent was born.
With modern bookkeeping, we are able to collect interim payments based on the number of days between commencement and the preferred due date.
This trend not only re-cooped the daily interest cost, but also earned a profit between principal and interest in this time period. In addition, to the actual date of the funding---check to vendor, the interim rent could be full profit, depending on the start date and actual date the booking of the lease was complete, as the interim rate did not change the actual number of payments or reduce the days at the end. It is important to note that interim rent is not interest only like in a loan but extra rent and that is why it increases the yield so much.
Therefore additional rent on top of the total rent stream is collected, usually on the second invoice because the first invoice covers the first advanced payment and it usually comes with the signed acceptance prior to the computing of the interim amount.
I have seen abuses of the interim rent just like all parts of the lease contract. Now there seems to be leasing companies that start the rent payments as much as 90 days in the future to create a large interim payment that is usually not explained to the lessee until after signing the lease.
Interim payments are part of the cost of a lease but rarely presented up front to the lessee. In some cases it is used to reduce the appearance of the rate when a long interim is required. It therefore becomes one of those hidden advantages used to be more competitive.
I believe we need competitive advantages but for some reason we rely on tricks and hidden charges. Therefore it is important to completely understand lease documentation and the timing of rent payments to determine your competitive position when proposing a lease arrangement. If a rate looks too low something in the transaction is not clearly understood.
Unless the transaction is a large lease, most lessee's accept the interim rent payment as it is very common today to be included in the lease or finance contract.
This is the most common language added to the lease:
"Lessee shall pay to Lessor the monthly rent in advance for each month or any part thereof following the Commencement Date. The first Base Lease Term rental payment for each Schedule shall be made on the first day of the calendar month following the Commencement Date. In addition to the Base Lease Term monthly rental payment for each Schedule, Lessee shall pay to Lessor rent under such Schedules (for, without limitation, the hiring, taking, accepting or funding of items of Equipment prior to the due date for the first Base Lease Term rent payment) in an amount equal to 1/30th of the monthly Base Lease Term rent, multiplied by the number of days elapsed between the earlier of the Acceptance Date or the date Lessor disburses payment to, without limitation, a manufacturer, developer, publisher, distributor, vendor or licensor (collectively, "Manufacturers") for such items of Equipment, together with the number of days elapsed between the Commencement Date and the due date of the first monthly Base Lease Term payment (the payment of such rent shall be due and payable upon Lessee's receipt of an invoice from Lessor). Such rent and any of Lessor's fees in effect from time to time for documentation, administration and termination of this Lease or any Schedule, shall be due and payable upon delivery to Lessee of Lessor's invoice for same."
Mr. Terry Winders, CLP, has been a teacher, consultant, expert witness for the leasing industry for thirty-five years and can be reached at leaseconsulting@msn.com or 502-649-0448
He invites your questions and queries.
Previous #102 Columns:
http://www.leasingnews.org/Conscious-Top%20Stories/Leasing_102/Index.htm

(This ad is a "trade" for the writing of this column. Opinions
contained in the column are those of Mr. Terry Winders, CLP)


[headlines]
--------------------------------------------------------------

Leasing Industry Help Wanted


Sr. Contract Adminstrator
Irvine, California
or Los Angeles, California

5+ years leasing & contract admin. required
7+ years lending/leasing exper. required
Click here for more information

--- About CityNationalBank---



NATIONWIDE SALES POSITIONS AVAILABLE
Medical app only to 200k, Commercial app only to 150k Superior COF's-Superior Buying window-Superior back office Please contact Steve Schachtel at 973-339-9900 ext. 101
or email at sschachtel@usfunding.us
For information on placing a help wanted ad, please click here:
http://www.leasingnews.org/Classified/Hwanted/Hwanted-post.htm

Please see our Job Wanted section for possible new employees.
[headlines]
--------------------------------------------------------------

Charlie Chan---Only Nine Contestants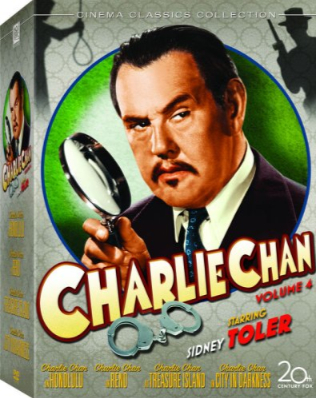 Charlie Chan Collection, Vol. 4 (Charlie Chan in Honolulu / Charlie Chan in Reno / Charlie Chan at Treasure Island / City in Darkness) (4DVD) $22.99 at Amazon 53 reviews
http://www.amazon.com/Charlie-Collection-Honolulu-Treasure-Darkness/dp/B000YDMPCO/ref=sr_1_1?s=dvd&ie=UTF8&qid=1307301701&sr=1-1
Unfortunately in our contest for wise sayings or aphorisms, only nine have contributed to date. The contest was for the top ten.
You can make one up, or repeat one of your favorites, any observation, and please send to me: kitmenkin@leasingnews.org
[headlines]
--------------------------------------------------------------

[headlines]
--------------------------------------------------------------
NACM Records Big Drop in Sales Numbers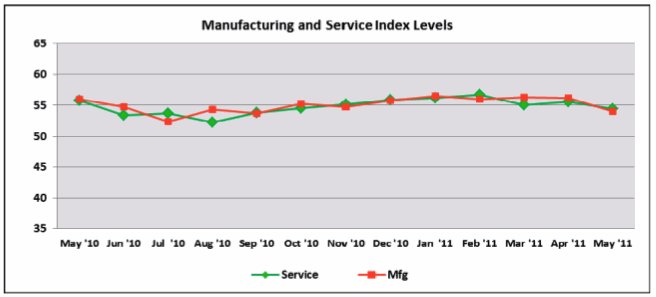 May 2011 vs. May 2010
The National Association of Credit Management, composed by 17,000 business and financial professionals, May report from members show the year-over-year numbers are not trending in the direction preferred. They state: "The numbers show they are now back to levels seen in the summer of 2010 when the recovery was just starting to show some steam. The sense is that a great deal of momentum has been lost and it is hard to see just what will boost growth in the future. The good news is that the index is still over 50 but at the current pace that may not be true for much longer.
"The bottom seemed to drop out of the economic recovery in May. The first signs of trouble started to manifest in April, but by the end of May these threats had become very real and the economy took some steps backwards. The Credit Managers' Index (CMI) data in April had hinted at the problems with declining numbers in areas like sales, credit extension and dollars beyond terms, but by May these areas and others showed definite strain."
"The momentum of the economic rebound has been reversed for the time being and for reasons that should not come as a shock to many," said Chris Kuehl, PhD, managing director of Armada Corporate Intelligence and National Association of Credit Management economic advisor.
The report notes the biggest drop in May was in sales. The 59.4 reading is the lowest since September 2010, and this decline was felt in both the manufacturing and service sectors. "There is widespread concern that the consumer was retreating from spending again as retail numbers in general have been tepid," the report states." The only reason for an increase in retail activity is due to the hike in gas and food prices. These have forced more spending on the part of the consumer, but this spending has come at the expense of almost every category of retail."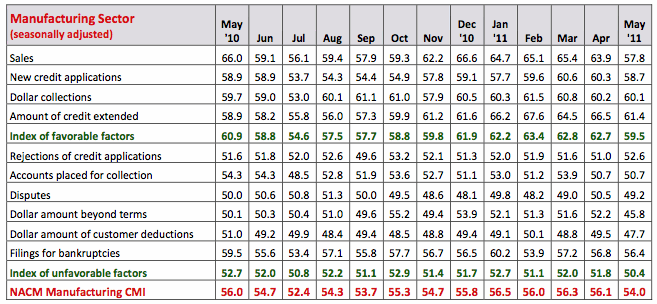 "Sales numbers plummeted from a high in December of 66.6 to a May reading of 57.8, the lowest this factor has been since September and reflects the fact that there has been a reduction in demand from overseas markets. The two most important regions to the U.S. manufacturer remain Europe and Asia. The financial crisis in Europe is deepening, affecting the appetite for imports. In China, the focus has been on slowing the economy in order to take some pressure off of inflation and that has meant a reduced import demand. These sales declines have also meant that there have been fewer new credit applications and, thus, a reduction in the amount of credit extended. This is not a matter of credit managers rejecting applicants or judging companies to be unworthy of credit-there is simply much reduced demand.
"There are other trouble areas showing up in the data this month. Dollar collections dropped to a level last seen in August 2010 as many companies found themselves in trouble as they were forced to start contending with inflation even as their business opportunities remain limited. This started to show up in April and has since accelerated. As the market leader starts to become aggressive and goes after market share, other competitors in that sector have to keep pace—even if they are not ready. Many companies are having problems staying current as the costs of inputs rise while their markets remain moribund. Kuehl said that, thus far, there has been little increase in areas like disputes, accounts out for collection and bankruptcies, but if the past is any pattern these areas will reflect the strain in the months to come as business customers continue to grapple with cash flow.
"The inflation hike is not solely responsible for the problems manifesting in May, but it is playing a significant role for sure. The plain fact is that most businesses have not seen a return of previous demand as yet and that leaves them very vulnerable to higher costs. The big hike in gas pricing has worked its way through the economy and will be having an impact for the next few months and beyond if its march upward resumes."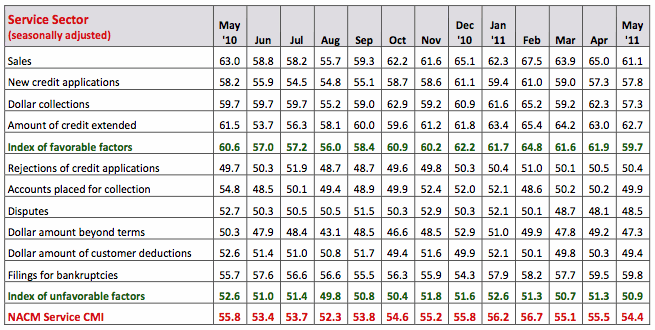 "While there has not been quite such drama in the service sector, it is also down. Sales numbers are still above 60 but only barely. In February the index showed a high of 67.5 and in April sales had rebounded to 65. Now the sector index is sitting at 61.1. While this is certainly a respectable number, the trending is in the wrong direction and that is a concern."
About the National Association of Credit Management
The National Association of Credit Management (NACM), headquartered in Columbia, Maryland, supports approximately 17,000 business credit and financial professionals worldwide with premier industry services, tools and information. NACM and its network of Affiliated Associations are the leading resource for credit and financial management information and education, delivering products and services, which improve the management of business credit and accounts receivable. NACM's collective voice has influenced legislative results concerning commercial business and trade credit to our nation's policy makers for more than 100 years.
[headlines]
--------------------------------------------------------------

10 states most at risk of disaster—2001-2010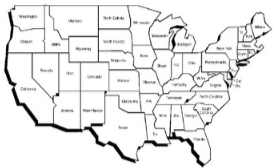 1
Louisiana
•Types of Disasters (2001-2010): 7 hurricanes, 2 tropical storms, severe weather
•Estimated Insured Property Loss: $31.9 billion
2
Florida
•Types of Disasters (2001-2010): 8 hurricanes, 5 tropical storms, severe weather
•Estimated Insured Property Loss: $31.5 billion
3
Texas
•Types of Disasters (2001-2010): severe weather, 4 hurricanes, 2 tropical storms
•Estimated Insured Property Loss: $23.9 billion

4
New York
•Types of Disasters (2001-2010): terrorist attack, winter storms, severe weather, 4 hurricanes
•Estimated Insured Property Loss: $21.5 billion
5
Mississippi
•Types of Disasters (2001-2010): severe weather, 6 hurricanes, 2 tropical storms
•Estimated Insured Property Loss: $14.9 billion

6
Oklahoma
•Types of Disasters (2001-2010): severe weather, winter storms
•Estimated Insured Property Loss: $5.3 billion
7
Alabama
•Types of Disasters (2001-2010): 6 hurricanes, severe weather, winter storms
•Estimated Insured Property Loss: $4.9 billion
8
California
•Types of Disasters (2001-2010): 3 wildfires, Santa Ana wind, severe weather, earthquakes
•Estimated Insured Property Loss: $4.7 billion
9
Missouri
•Types of Disasters (2001-2010): severe weather, hurricanes, winter storms
•Estimated Insured Property Loss: $4.5 billion
10
Ohio
•Types of Disasters (2001-2010): severe weather, 2 hurricanes
•Estimated Insured Property Loss: $4.1 billion
Source: http://portal.kiplinger.com/slideshow/10-states-at-risk-for-disaster/1.html
Note: Atlantic Hurricane season starts June 1 and ends November 30th.
Majority normally August to October.
78% of the tropical storm days
87% of the "minor" hurricane days, and
96% of the "major" hurricane days
Peak: early-mid September on the average
http://travelwithkids.about.com/od/caribbeanfamilyvacations/qt/hurricane_seaso.htm


[headlines]
--------------------------------------------------------------

[headlines]
----------------------------------------------------------------
Please send to a colleague---Leasing News is Free
This Day in American History
-------------------------------------------------------------

SuDoku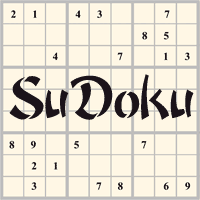 The object is to insert the numbers in the boxes to satisfy only one condition: each row, column and 3x3 box must contain the digits 1 through 9 exactly once. What could be simpler?
http://leasingnews.org/Soduku/soduko-main.htm
--------------------------------------------------------------

Daily Puzzle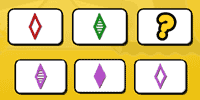 How to play:
http://www.setgame.com/set/puzzle_frame.htm
Refresh for current date:
http://www.setgame.com/set/puzzle_frame.htm
--------------------------------------------------------------


http://www.gasbuddy.com/
http://www.gasbuddy.com/GB_Map_Gas_Prices.aspx
http://www.gasbuddy.com/GB_Mobile_Instructions.aspx
--------------------------------------------------------------

Weather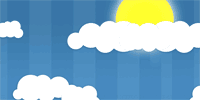 See USA map, click to specific area, no commercials
--------------------------------------------------------------

Traffic Live---
Real Time Traffic Information
You can save up to 20 different routes and check them out with one click,
or type in a new route to learn the traffic live
--------------------------------