Monday, June 4, 2012

Today's Equipment Leasing Headlines

Classified Ads---Asset Management/Collections
Fin Pac Now Accepting Leases in Canada
Law Firm Stings Banks and Leasing Companies
Career Crossroad— "Should I bring resume to the Interview?"
Classified Ads---Help Wanted
Leasing 102 by Mr. Terry Winders, CLP
"Rate Charts"
What Oracle Loss Means to Android and Other Users
By Sean Michael Kerner, InternetNews.com
Top Stories May 30--June 1
Restaurants to Add 450,000 Summer Jobs,
According to National Restaurant Association Projections
LeMay-America's Car Museum Opens in Tacoma, Washington
Cockapoo Mix
Tacoma, Washington Adopt-a-Dog
Classified ads—Back Office
News Briefs---
Company.com Joins Lease Portals-Aggregate Funding Sources
Global economic struggles put pressure on political leaders
May's Top Selling Vehicles--Ford F-Series #1

Broker/Funder/Industry Lists | Features (collection)
Top Ten Stories Chosen by Readers | Top Stories last six months

You May Have Missed
SparkPeople--Live Healthier and Longer
Sports Briefs---
Baseball Poem
California Nuts Brief---
"Gimme that Wine"
This Day in American History
SuDoku
Daily Puzzle
GasBuddy
Weather, USA or specific area
Traffic Live----
######## surrounding the article denotes it is a "press release" and was not written by Leasing News nor information verified, but from the source noted. When an article is signed by the writer, it is considered a "by line." It reflects the opinion and research of the writer. It is considered "bias" as it is the writer's viewpoint.



Please send Leasing News to a colleague and ask them to subscribe.
We are Free!!! and no registration, just email address.


[headlines]
--------------------------------------------------------------

Fin Pac Now Accepting Leases in Canada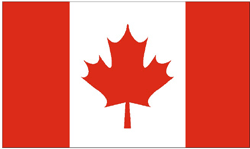 Financial Pacific Leasing has entered the Canadian marketplace, now accepting applications for leases in the following Canadian provinces:
Ontario
British Columbia
Alberta
Manitoba
Saskatchewan
Nova Scotia
New Brunswick
Newfoundland and Labrador
Prince Edward Island
"Applications originated by our U.S. sources for equipment to be delivered to Canada, and vice versa, also qualify, "said Terry Jennings, CLP, Senior Vice President.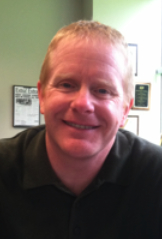 Terey Jennings, CLP
Senior Vice-President, Business Development
Financial Pacific Leasing
Federal Way, Washington
"We are very excited to develop new relationships with third-party originators in Canada and introduce them to the FinPac product." commented Terey Jennings, SVP. "FinPac will bring to Canada all the capabilities and benefits that its well respected brand has stood for in the U.S. for the past 37 years.
He added, "The FinPac value proposition will be the same in Canada – a wide credit window ("A" – "C"), a true "Application Only" product, risk based pricing spectrum, very quick turnaround times in credit and funding, and 25 years of trust and experience in the third-party originated channel.
Terey Jennings, CLP
tjennings@finpac.com
888.239.8338
[headlines]
--------------------------------------------------------------


Classified Ads---Asset Management/Collections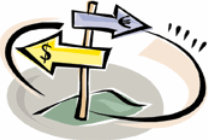 (These ads are "free" to those seeking employment or looking
to improve their position)
San Francisco, CA
Ten years experience setting residuals, negotiating leases and remarketing equipment across a broad spectrum of large ticket asset types including marine, intermodal, mining, energy, manufacturing.
geoffwalshe@yahoo.com
Port St Lucie, FL
20+ yrs exp. commercial collection/late stage specialist.
Prefer to work from home based office or transfer to Sarasota areamichaelgalan@comcast.net | Resume
Free Posting for those seeking employment in Leasing:
http://www.leasingnews.org/Classified/Jwanted/Jwanted-post.htm
All "free" categories "job wanted" ads:http://www.leasingnews.org/Classified/Jwanted/Jwanted.htm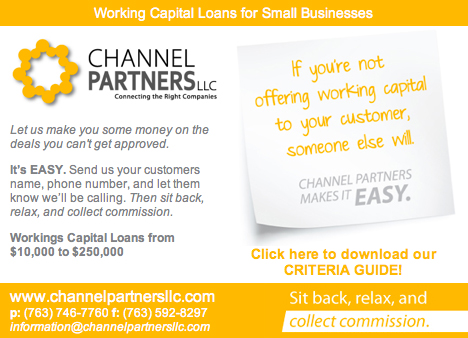 [headlines]
--------------------------------------------------------------
Law Firm Stings Banks and Leasing Companies

It appears the majority of over 300 attorney partners have left the international law firm of Dewey & LeBoeuf, 1301 Avenue of the Americas, New York, New York, once one of the largest law firms in the United States, leading the firm into a Chapter 11 Bankruptcy. Following the filing of the firms Chapter 11 Bankruptcy, 550 former employees filed a separate suit for not receiving 60 days advance written notice of their termination. These are employees in many states.
What makes this a story for Leasing News is the number of leasing companies, including Fidelity National Capital, who provided technology financing, and banks who were using the firm, including Bank Equipment Finance and SunTrust are owed a combined $46.8 million in the Dewey & LeBoeuf bankruptcy case. The largest may be JP Morgan Chase and a group of secured lenders owed $76.5 million, not counting JP Morgan Chase as a collateral agent to note holders, which may be $150 million. And this is just the start, as the court list shows 150 creditors to date.
According to bankruptcy records, among the top twenty unsecured crediors: $80 million pension benefit guaranty corp., $3.7 million real estate, $2.3 Thompson Reuters, Bank of America $2 million, perhaps over $90 million.
Judge Martin Glenn will hold a hearing to be held on 6/13/2012 at 01:30 PM at Courtroom 501, Southern District of New York (Manhattan).
Why this is not a Chapter 7, which in reality it really is, seems to be due to a group of attorneys, who will be using existing assets (primarily judgments the firm has won) to hire lawyers, financial advisers, accountants, and staff to conduct investigations, verify assets and liabilities, as well as collect the money owed the firm from the judgments (some under appeal, more may be appealed, and to say this is a mess, is an understatement.)
BK Filing
http://leasingnews.org/PDF/Dewey&LeBeuf.pdf
List of Creditors
(Dollar amounts not filed at this date)
http://leasingnews.org/PDF/Dewey&LeBeaulistofcreditors.pdf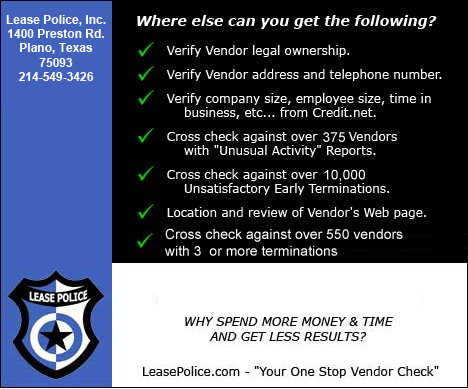 (Leasing News provides this ad "gratis" as a means
to help support the growth of Lease Police)
Send Leasing News to a Colleague. We are free!!!
[headlines]
--------------------------------------------------------------

Career Crossroad— "Should I bring resume to the Interview?"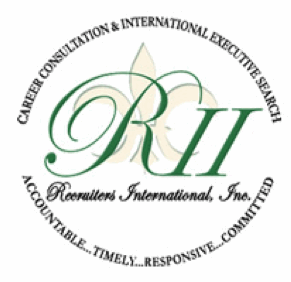 Question: I am going on a few interviews and emailed my resume to HR, do I have to bring one?
Answer: Yes, you should bring enough copies of your resume to hand deliver to each individual that you are interviewing with - EVEN if you already emailed each individual (including the HR Representative).
Make sure your resume is the SAME as the one you emailed.
NOTE: Prior to any email submittals your resume should be professionally done and /or reviewed and you must make sure ALL pertinent / relevant / updated information has been incorporated.
Presentation of your resume is also important:
-Use Eggshell Linen Paper
-Keep your resume 1-3 pages long (2 is perfect, no more than 3)
-Have a Cover for your Resume (plastic cover or nice folder); not an envelope
-I like to have Candidates supply a "presentation" package to each interviewer: e.g. reference letters, a cover letter, samples of your work, etc…
For more information and/or tips, contact us!
Emily Fitzpatrick
Sr. Recruiter
Recruiters International, Inc.
Phone: 954-885-9241
Cell: 954-612-0567
emily@riirecruit.com
Twitter: @RIIInfo
Invite me to Connect on LinkedIn & Follow RII on LinkedIn
Career Crossroads Previous Columns
http://www.leasingnews.org/Conscious-Top%20Stories/crossroad.html
[headlines]
--------------------------------------------------------------
Classified Ads---Testimonials
Northeast

""I want to thank you for listing our Business Risk employment position in Leasing News. Through our various postings, we received resumes from over 50 very qualified candidates
""I am very happy to report that the position has been filled..."
Laurie Bakke, President
Western Equipment Finance
Southern California
"We are definitely satisfied customers after placing our employment ad in Kit's Leasing News. Although the person we hired hadn't seen the ad, a friend of hers in the leasing industry saw the ad and told her that Dakota was hiring...
(The position was filled and time was left on the ad, so it was changed to a marketing person, which they also were successful in finding. editor.)
"It turned out we not only filled our open position, but were able to find an experienced leasing veteran who just wanted a location change. It worked out well for everyone!"
Mae G. Philpott
Sales & Marketing Director
Dakota Financial, LLC

Southern California
"The ad worked great. We hired a Documentation Coordinator that has been out of the industry for almost 3 years as a friend of hers saw our ad on Leasing News. She is now in her 2nd full week.

Andrew Nere, President
Innovative Lease Services, Inc. ®

"The ad worked great again and I am happy to announce we filled the position (and then some) with a fantastic new hire Tamara McCourt. Would you please take the posting out of rotation for us?
"Tamara's response was a direct result of our Leasing News post. She is a great talent and a great cultural fit for us as well."
Andrew Nere, CEO
Innovative Lease Services, Inc.®
[headlines]
--------------------------------------------------------------

Leasing 102
by Mr. Terry Winders, CLP
"Rate Chart"s
Many vendors need rate charts to reference when a customer is looking at leasing the equipment that they sell. Rate charts are easy to prepare if you have a financial calculator like a 12C or a 17B.
First select Advanced or Arrears before starting your calculations. Let's start with Advanced. First, place the number of months that you want to start with in (n) (say 36 months) and then place your yield requirement into (i) interest rate, (say 10%) and then place $100 as the Present Value (PV) (remember it is cash out so it must be in the negative) $ 100 acts as 100% and what you are looking for is the percentage each payment will be of the total cost. Then place "0" in the FV (Future Value) because these calculators have memory even though they were turned off and you do not want a value in the FV that would give you a false factor. We will discuss residuals later.
When you are finished with the entries and request the payment by pushing the (pmt) button it should say 3.20%; however you need to present it as a percentage that can be correctly applied to the equipment cost to determine the payment. So it should be presented as .0320, so when applied to $100 the math will present it as $3.20.
Next, all you have to do is change the number of months to get a new factor by placing 37 in the (n) and pushing (pmt) for an answer of 3.13 or .0313 factor and 38 months for 3.06 or .0306 factor. If you continue to 60 months then you will have rate factors for a 10% return on any month from 36 to 60.
Some times the risk varies on different credits so you may need to create rate charts with different yields. However, this type of rate chart is only for $1 outs because no residual was assumed. Some lessors use this type of rate chart with a fair market purchase option but do not assume any residual.
To make a rate chart where you are assuming a residual all you have to do is place the percentage the residual is of the equipment cost in the FV button. Using the numbers above a 36 month term at 10% yield if you place 13 into the FV the result would be 2.89 for a factor of .0289.
Please remember that the residual is not to be confused with the purchase option. If you are trying to retain the true lease nature of the transaction, the purchase option should be at least 20% higher than the residual.
Occasionally you can create rate charts for many other scenarios using the same calculators like a prepaid purchase option rate chart where if the lessee gave you a 10% prepaid purchase option you would use 90 instead of 100 in the present value. Therefore using the numbers above the pmt would be 2.88 for a factor of .0288 which is lower than the .0320 above but when the payment is applied to the full purchase price it is reflected as a rate of 2.5% instead of 10%.
Rate charts are very effective tools when used properly and specifically made for the equipment in question or the credit risk incurred. I like giving a rate chart from 36 to 63 months so if the vendor asks the customer how much their budget calls for in payments, they can then divide the cost by the payment to determine the percentage the payment would be of the total cost. They can then go down the payment chart to the number of months that is the closest to that percentage. When you give the customer what they need as a payment, they are more likely to lease. Who cares what the number of months are required as long as it is inside the 63 month maximum.
Mr. Terry Winders, CLP, has been a teacher, consultant, expert witness for the leasing industry for thirty years and can be reached at leaseconsulting@msn.com or 502-327-8666.
He invites your questions and queries.
Previous #102 Columns:
http://www.leasingnews.org/Conscious-Top%20Stories/Leasing_102/Index.htm

Mr. Terry Winders available as Expert Witness. 35 years as a professional instructor to the top equipment leasing and finance companies in the United States, author of several books, including DVD's, as well as weekly columnist to Leasing News. He also performs audits of leasing companies as an expert on documentation, and has acted as an expert witness on leasing for litigation in legal and tax disputes, including before the IRS. He also has taught the senior bank examiners, how to review a bank leasing department, for the Federal Reserve in Washington D.C. and has trained the examiners for the FDIC on how to prepare a lease portfolio for sale.
Mr. Winders received his Master of Business Administration and his Bachelor of Science degrees from the College of Notre Dame.
502.649.0488/Leaseconsulting@msn.com
(This ad is a "trade" for the writing of this column. Opinions
contained in the column are those of Mr. Terry Winders, CLP)

[headlines]
--------------------------------------------------------------
What Oracle Loss Means to Android and Other Users
By Sean Michael Kerner, InternetNews.com

The modern world of software development relies on APIs in order to interact. APIs are the glue that hold and integrate things together and are as essential as oxygen and water.
In its battle against Google over Android, Oracle tried to copyright Java APIs. If Oracle had won, software development as we know it would have been changed for the worst. If Oracle had won, the modern Internet as we know it could not exist in the same form it does today. If Oracle had won, everyone but Oracle (and big $$) would have lost.
Oracle did not win.
Judge Alsup delivered a decision yesterday that will echo through the ages about copyright and development processes. In his judgment he wrote:
"Contrary to Oracle, copyright law does not confer ownership over any and all ways to implement a function or specification, no matter how creative the copyrighted implementation or specification may be. The Act confers ownership only over the specific way in which the author wrote out his version. Others are free to write their own implementation to accomplish the identical function, for, importantly, ideas, concepts and functions cannot be monopolized by copyright."
No doubt the decision will be challenges in the weeks and years to come, but for now it will stand. Software development will continue as it has for the past decade, leveraging APIs to openly integrate software and connect people and technology.

[headlines]
--------------------------------------------------------------
Top Stories May 30--June 1
Here are the top ten sorties opened by readers:

(1) Bulletin Board Complaint Liberty Capital, LLC, Aliso Viejo, California
http://leasingnews.org/archives/May2012/5_30.htm#complaint_liberty
(2) FinPac expands its "App Only" Program to $75k
http://leasingnews.org/archives/Jun2012/6_01.htm#finpac
(3) My Visit to Facebook, Menlo Park, California By Christopher Menkin
http://leasingnews.org/archives/May2012/5_30.htm#facebook
(4) Costco to Compete with Community Banks
http://www.cutimes.com/2012/05/29/lending-competition-new-rivals-woo-small-businesse?ref=hp
(5) Steven Tyler's $1.1 million, 1,244 HP convertible
http://autos.yahoo.com/news/steven-tyler%E2%80%99s--1-1-million--1-244-hp-convertible.html
(6) Google Visits De Lage Landen Financial Services
http://leasingnews.org/archives/May2012/5_30.htm#google
(7) Career Crossroad —"Copier Salesman wants to get into leasing"
http://leasingnews.org/archives/May2012/5_30.htm#crossroad
(8) New Hires---Promotions
http://leasingnews.org/archives/Jun2012/6_01.htm#hires
(9) Accounting Update--Two Proposals Dropped by Shawn Halladay, The Alta Group
http://leasingnews.org/archives/Jun2012/6_01.htm#accounting
(10) Woman Wins $31 Million from Citigroup
http://www.bloomberg.com/news/2012-05-31/woman-who-couldn-t-be-intimidated-by-citigroup-wins-31-million.html


[headlines]
--------------------------------------------------------------

#### Press Release #############################

Restaurants to Add 450,000 Summer Jobs,
According to National Restaurant Association Projections

"Restaurant industry employment growth will outpace overall employment growth for the 13th year in a row this year, illustrating the key role restaurants play in the nation's economy," said Hudson Riehle, senior vice president of the research and knowledge group for the Association. "The boost of this year's 450,000 summer jobs will propel total eating and drinking place employment to its highest on record. Overall, America's nearly one million restaurants employ nearly 10 percent of the nation's overall workforce."
America's restaurants are the nation's second largest private sector employer with nearly 13 million employees, a number projected to grow by 1.4 million positions in the next decade.
The states projected to add the most eating and drinking place jobs during the 2012 summer season are New York (43,800), California (32,900), Massachusetts (28,800), Texas (24,600), New Jersey (22,900), Michigan (20,100), Ohio (19,900) and Illinois (19,400).
The states projected to register the largest proportional employment increase during the 2012 summer season are Maine (31.7 percent increase), Alaska (23.8 percent increase) and Delaware (20.0 percent increase).
Eating and drinking places added 444,100 jobs during the 2011 summer season, 427,100 jobs during the 2010 summer season, and 391,300 jobs during the 2009 summer season. The restaurant industry is usually the nation's second-largest creator of summer jobs, behind the construction industry.


##### Press Release ############################
##### Press Release ############################
LeMay-America's Car Museum Opens in Tacoma, Washington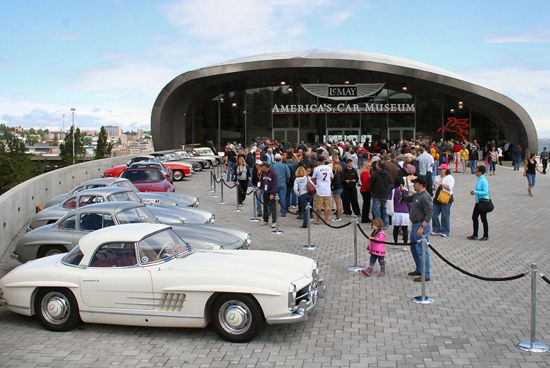 The grand opening this weekend of the LeMay-America's Car Museum in Tacoma, Washington drew thousands to the 165,000 square-foot automotive museum, the largest in North America. ACM, dedicated to celebrating America's love affair with the automobile, features the cars of Harold E. LeMay, whose car collection, at its peak, numbered more than 3,000 vehicles and led to the creation of the new museum in Tacoma, Wash.
Opening festivities included remarks by museum President and CEO David Madeira and Nancy LeMay, widow of Harold, plus fireworks, an outdoor car show and a free concert by six-time Grammy Award winners Asleep at the Wheel.
ACM, home to 350-plus cars, is open 10 a.m. – 5 p.m. seven days a week through Labor Day. Their web site is at: http://www.lemaymuseum.org.
#### Press Release #############################
Send Leasing News to a colleague.
Ask them to subscribe. We are Free!!
[headlines]
--------------------------------------------------------------

Cockapoo Mix
Tacoma, Washington Adopt-a-Dog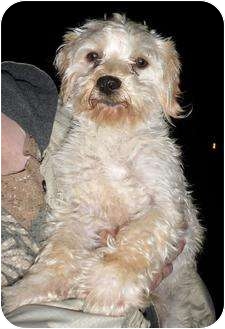 Sprocket
ID#: 3520653
Breed: Cockapoo/Cockapoo Mix
Sex: Male
Color: White - With Tan, Yellow Or Fawn
Age: One year
Size: Small 25 lbs (11 kg) or less
"I am already neutered, housetrained, up to date with shots, good with kids, good with dogs, and good with cats."
Sprocket's Story..
"Sprocket is a year old Cockapoo type dog who is very swet and fun. He will need a family who can give him a little time to warm up and get used to them. He is ok with kids but prefer no kids under 5. Sprocket does have some challenges that an adopter would be willing to work with. Shortly after Sprocket arrived we discovered he had some sort of chronic pain issue. It was hard to nail down where it was coming from so we did x rays on his jaw and neck. One vet diagnosed him to have a problem with his jaw and we treated with antiinflammatories. Almost as soon as the prescription ran up the problem was back so we sought a second opinion. Second vet had a couple of suggestions and we treated him with a round of steroids which gave him considerable relief. For a time. Shortly though the pains came back. As a last ditch effort to find him relief we took him to a human chiropractor. He gave him an exam and found a spot in his neck needing adjustment. And amazingly,,the adjustment has been the best fix yet. We are unsure exactly what the problem is but the neck adjustments DO give him relief for a month or more at a time. ANd then Sprocket is able to be a normal young pup. Sprocket is a loyal and sweet natured boy. He adores his foster family. He is ok with cats but does occasionally give chase now that he feels well. He is good with other dogs. He is a loving and faithful human companion. His adoption fee is $150."
Please contact Violet (drawsdogs@gmail.com) for more information about this pet.
All dogs are spayed/neutered prior to adoption. They are also microchipped, fully vaccinated and treated for parasites.
Rescue Group: DRAW Dog Rescue Around Washington
Pet ID #: 3520653
Phone: Please email this shelter!
(They don't list their phone number here)
E-mail: drawsdogs@gmail.com
Let 'em know you saw "Sprocket" on Adopt-a-Pet.com!
Website: http://drawrescue.webs.com/
Address: drawsdogs@gmail.com
Tacoma, WA 98418


Adopt-a-Pet by Leasing Co. State/City
http://www.leasingnews.org/Conscious-Top%20Stories/Adopt_Pet.htm

Adopt a Pet
http://www.adoptapet.com/

Gary DiLillo, President 440.871.0555 or gary@avptc.com

Comprehensive personal property tax outsourcing services.
Click here to see what our clients say about us.
[headlines]
--------------------------------------------------------------
Classified ads—Back Office
Leasing Industry Outsourcing
(Providing Services and Products)
Back Office: Atlanta, GA
Let Tax Partners handle your sales and use tax compliance duties w/less risk and cost than in-house. Largest tax compliance firm
in US
E-mail:sales@taxpartners.com
Back Office: 58 Calif. counties
Property tax, assessment appear representation and
consulting, including hearing appearances.
www.rpcpropertytax.com
Ken Sullivan

800-540-3900

Backoffice: Dallas, TX
Property Tax and sales and use tax administration services performance is guaranteed and we will save you time and money or our service is free.
E-mail: info@osgsolutions.com
Back Office: Gig Harbor, WA
Orion First Financial provides comprehensive lease/loan account servicing, collection/workout solutions and strategic advisory services. Contact David T. Schaefer


253-857-9610


dtschaefer@orionfirst.com
Back Office: Laughlin, NV
20 years experience on funder/broker sides. Looking for a relationship where I act as credit shop for smaller brokers when financial statements are involved.
E-mail:batarista@laughlin.net
Back Office: National Property Tax Compliance Services to the leasing industry. Over 60-years experience and fifty Lessors as clients. References and free quotes available,
(216) 658-5618,
E-mail gary@avptc.com
Back Office – National
Spending too much time on processing credit applications, preparing lease documents and other administrative tasks and not enough time marketing and growing your business? Call us!

407.964.1232


dee@leasebrokerassistant.com
Backoffice: New Rochelle, NY
Proactive management/administration of commercial/consumer vehicle lease/finance portfolios covering insurance, titles,
registrations, sales/property taxes, tickets, collections, accounting, vehicle disposition. Since 1975
E-mail: Barrett@BarrettCapital.com

Back Office: Northbrook, IL
Our staff of CPA's and lease professionals can handle any or all portfolio responsibilities incl. portfolio mgmt, invoicing, sales/property/income tax, accounting, etc.


800-826-7070


E-mail: ngeary@ecsfinancial.com
Back Office: San Rafael, CA
We can run your back office from origination to final payoff. 30 years experience in commercial equipment lease and loan portfolio management.
E-mail:gmartinez@phxa.com
Back Office - Portland, OR
Keep more of your hard-earned commissions! Middle-Market, Small-Ticket for brokers, nationwide, 20+years experience, negotiable splits. Contact us for more information at (888)745-9481 or
bev@alliedpacific.net
Back Office -Portland
Portfolio Financial Servicing Company is a leading provider of private label primary and backup servicing for lease and loan contracts.

800-547-4905


sales@pfsc.com

Portfolio Servicing: Portsmouth, NH
Servicing without all the subcontracting. Payments, billing, collection, legal, recovery, accounting, tax. Leading systems; highly recognized professionals. Call 855.EENGINE
http://lendersolutions.equipmentengine.com
All "Outsourcing" Classified ads (advertisers are both requested and responsible to keep their free ads up to date:
http://www.leasingnews.org/Classified/Outsourcing/Outsourcing.htm
How to Post a free "Outsourcing" classified ad:
http://www.leasingnews.org/Classified/Outsourcing/Outsourcing-post.htm

http://leasingnews.org/Ads/Completed/APTC_1110B.html
[headlines]
----------------------------------------------------------------
This Day in History
-------------------------------------------------------------

SuDoku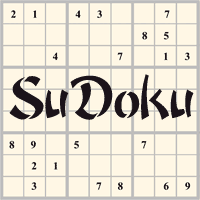 The object is to insert the numbers in the boxes to satisfy only one condition: each row, column and 3x3 box must contain the digits 1 through 9 exactly once. What could be simpler?
http://leasingnews.org/Soduku/soduko-main.htm
--------------------------------------------------------------

Daily Puzzle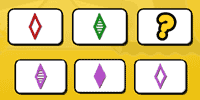 How to play:
http://www.setgame.com/set/puzzle_frame.htm
Refresh for current date:
http://www.setgame.com/set/puzzle_frame.htm
--------------------------------------------------------------


http://www.gasbuddy.com/
http://www.gasbuddy.com/GB_Map_Gas_Prices.aspx
http://www.gasbuddy.com/GB_Mobile_Instructions.aspx
--------------------------------------------------------------

Weather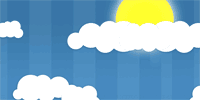 See USA map, click to specific area, no commercials
--------------------------------------------------------------

Traffic Live---
Real Time Traffic Information
You can save up to 20 different routes and check them out with one click,
or type in a new route to learn the traffic live
--------------------------------