Senior Credit Analyst - Transportation

- Minimum 5 years of small ticket/high volume equipment finance underwriting experience preferred
- Relocation benefits available for the right candidate
- For a complete job description, please click here

www.pawneeleasing.com
Established in 1982, Pawnee Leasing Corporation located in Fort Collins, CO specializes in commercial equipment leasing and financing up to $150,000 to smaller, closely-held business enterprises. Pawnee Leasing is a U.S. subsidiary of Chesswood Group Limited, a publicly-held specialty financial services company based in Toronto, Canada (TSX:CHW).
Friday, June 24, 2016


Today's Equipment Leasing Headlines

Rumors---Looking for Information
"On" or "Off" the Record
Down 7% Year-to-Year/Month to Month
Equipment Leasing & Finance MFLI-25 Charts
New Hires---Promotions in the Leasing Business
and Related Industries
Leasing Industry Ads---Help Wanted
Opportunities Available
Effective Marketing Tactics for the Small
Broker/Lender/Lessor
FinTech #102 by Brittney Holcomb
Finding Dory/The Fits/
10 Cloverfield Lane/45 Years/La Chienne
Movie/Digital Reviews by Fernando Croce
Great Pyrenees (long coat)
Cuba, New York Adopt-a-Dog
Leasing/Finance Conferences
Some Sites Have More Information than Others
News Briefs---
Leadership Changes Following FirstMerit Acquisition
Regional Presidents to Report Commercial Business to Rick Remiker
Fintech companies emerge triumphant,
with little sympathy for LendingClub
All Pass Stress Tests - How Did Your Bank Fare?
Actual Ratings
Broker/Funder/Industry Lists | Features (writer's columns)
Top Ten Stories Chosen by Readers | Top Stories last six months
www.leasingcomplaints.com (Be Careful of Doing Business)
www.evergreenleasingnews.org
Leasing News Icon for Android Mobile Device
You May have Missed---
SparkPeople--Live Healthier and Longer
Winter Poem
Sports Briefs---
California Nuts Brief---
"Gimme that Wine"
This Day in American History
SuDoku
Daily Puzzle
GasBuddy
Weather, USA or specific area
Traffic Live----
######## surrounding the article denotes it is a "press release" and was not written by Leasing News nor information verified, but from the source noted. When an article is signed by the writer, it is considered a "by line." It reflects the opinion and research of the writer.



[headlines]
--------------------------------------------------------------
Rumors---Looking for Information
"On" or "Off" the Record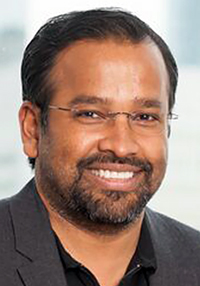 What happened after "Mostafiz ShahMohammed, current Chairman of Axis Capital, Grand Island, Nebraska," took on the additional role of CEO?" A major story in the works regarding a lawsuit including the former founder of the company may have many questions and answers. Stay tuned. Leasing News Legal News Editor Tom McCurnin has the details!
Rudy Trebels IFC Credit, which filed bankruptcy Chapter 7 July 27, 2009, reports still collecting payments, selling accounts to collections agencies, as well as one Lessee receiving a "letter threatening legal action if our Lessee didn't pay them $41,028.83 as continuing rentals on the account which was documented with a $1 purchase option. (And yes, we have copies showing the $1 option was communicated to CoActiv.)"
Reports brokers asking for immediate help on deals they said had been approved at a company in New York that they were trying to get funded. Reportedly reps told them "they couldn't fund them because they were working on a securitization and it might be a week before they fund them." Sorry, we can't divulge the name at this time. If you are hearing the same story, you know. Please contact me.
A company bought by another..."They were bought by****…. The rep promised my ongoing client of 4 years that I do $700-$1mil a year in leasing that he could get a $1 million lease line. Didn't happen they gave them, after collecting a $5k deposit and a LOT of information… $250k, they then brokered out $375k to **** Leasing. The rep told me all along they would start the lease and prefund as the client is moving to a very large facility and needed cash flow, that they would prefund the vendor 50% (who I also work with) etc. The rep went on vacation last week and had me deal with assistant he came back and when I asked on Monday to have the schedule to start the large packaging line lease, 'That is a negative' the lender refused to do progress payments or a prefund. This has put me, my vendor and my largest client in a bad situation. Instead of having a civil conversation on how to make it right he just sends me emails belittling me. I had approvals for everything but a supposed $250k in soft costs lending **** said they would do,, But as soon as the client gave them the $5k proposal document and fee they filed a blanket lien, which I was also not told about. No documents just a deposit and proposal. When I addressed with the rep, he also made excuses about that."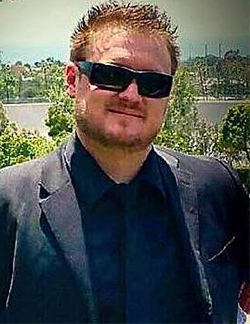 Dallin Hawkins of Integrity Financial Groups back on LinkedIn, brings this comment, "I am aware of a transaction where he represented he could provide a $300,000 lease to a client - takes a $15,000 deposit - then got arrested and sat in a Utah jail. He now has a convenient memory about the deal and the client is out. I have no dog in this hunt; just feel sorry for the client."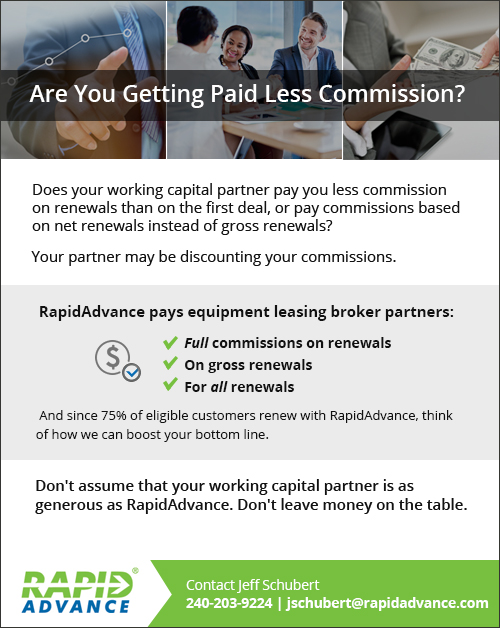 [headlines]
--------------------------------------------------------------
Down 7% Year-to-Year/Month-to-Month
Equipment Leasing & Finance MFLI-25 Charts

(Leasing News Chart)
(ELFA MFLI-25 Charts)
MLFI-25 New Business Volume (Year Over Year Comparison)

click to make larger
Aging of Receivables:


click to make larger
Average Losses (Charge-offs) as a % of net receivables
(Year Over Year Comparison)


click image to make larger

Credit Approval Ratios As % of all Decisions Submitted
(Year Over Year Comparison)


click image to make larger
Total Number of Employees
(Year Over Year Comparison)
click image to make larger

(Leasing News provides this ad as a trade for appraisals
and equipment valuations provided by Ed Castagna)
[headlines]
--------------------------------------------------------------
Leasing Industry Help Wanted

Channel Partners Capital was formed in 2009 by a group of leasing professionals to work exclusively in the equipment finance market helping brokers/lessors gain access to working capital solutions for their customers. As a direct lender we provide small business loans that range in size from $10,000 to $250,000.

• Inc. Magazine 500/5000 fastest growing private companies for 4 consecutive years
• 100 Best Companies to Work for in Minnesota by Minnesota Business Magazine


BE A PART OF OUR GROWING TEAM

National Sales Representative
This position will be responsible for volume growth through existing and new third party relationships (TPRs). The NSR is the primary contact with TPRs actively managing customer contact, expectations, new product/program development and the sales pipeline. Nationwide scope with travel required from 25-50% of time.
More

Inside Sales Representative
This position is responsible for volume growth through existing and new third party relationships (TPRs). The ISR, supports assigned TPRs actively managing customer contact, expectations, new product/program development and the sales pipeline.
More

Please email cover letter and resume to: careers@channelpartnersllc.com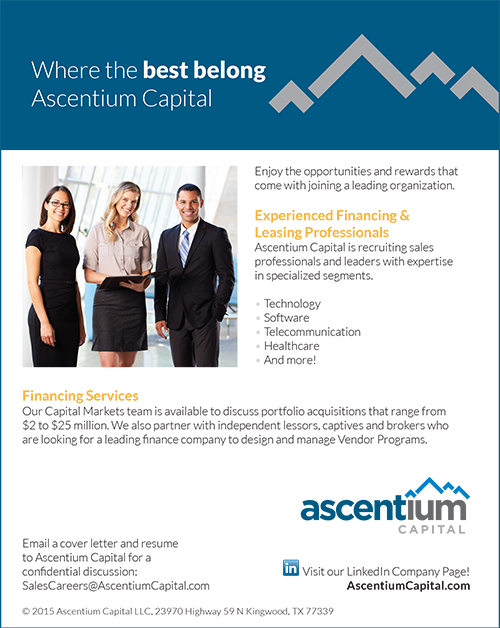 Senior Credit Analyst

- Minimum 5 years of small ticket/high volume equipment finance underwriting experience preferred
- Relocation benefits available for the right candidate
- For a complete job description, please click here

www.pawneeleasing.com
Established in 1982, Pawnee Leasing Corporation located in Fort Collins, CO specializes in commercial equipment leasing and financing up to $150,000 to smaller, closely-held business enterprises. Pawnee Leasing is a U.S. subsidiary of Chesswood Group Limited, a publicly-held specialty financial services company based in Toronto, Canada (TSX:CHW).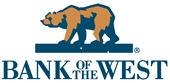 Inside Sales Manager
San Francisco
We are currently seeking qualified talent to be primarily responsible for overseeing the Inside Sales Department within the Vendor business group of the Equipment Finance Division, while developing and improving policies and procedures to properly support high production volume.
For more information
click here
For information on placing a help wanted ad, please click here:
http://www.leasingnews.org/Classified/Hwanted/Hwanted-post.htm

Please see our Job Wanted section for possible new employees.

[headlines]
--------------------------------------------------------------
New Hires---Promotions in the Leasing Business
and Related Industries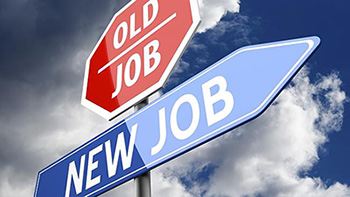 Doug Andring was hired as Vice President, Region Sales Manager, Hitachi Capital America Corp., Dallas/Fort Worth Area. Previously, he was Vice President and Regional Sales Manager, Technology Channel Sales Force, Creekridge Capital, Edina, Minnesota; he is based out of the Dallas/Fort Worth area (December, 2015 - June, 2016); Business Development Manager, Marlin Finance (June, 2011 – October, 2015); Region Sales Representative, Key Equipment Finance (June, 2006 – June, 2011); Director of Sales, Pitney Bowes Global Financial Services (January, 1984 – January, 2006). Education: Minnesota State University, Moorhead, Bachelor of Science, Finance and Economics (1977 – 1981). Activities and Societies: 4 year member of Track and Field team.
https://www.linkedin.com/in/doug-andring-648a2012
Jason Farr was hired as Vice President, Stonebriar Commercial Finance Previously, he was at Wells Fargo Capital Finance, where he started out as Senior Credit Analyst, October, 2008; promoted, January, 2010, Account Executive, VP; promoted February, 2014, Underwriter/Loan Closer, VP. Prior, he was Credit Relationship Manager, Citigroup (January, 2007 – September, 2008); Senior Credit Analyst; Credit Analyst, Citi (January, 2004 – December, 2006); Education: Southern Methodist University - Cox School of Business, MBA, Finance (2008 – 2009); Texas A&M University, Mays Business School BBA, Finance (1997 – 2001).
https://www.linkedin.com/in/jason-farr-15945b1

Lauren Gadd was hired as Credit Analyst at People's United Equipment Finance Corp., Charlotte, North Carolina. Previously, she was Documentation/Title Administrator, Commercial Credit Group Inc.
(August, 2013 – June, 2016); Dispatcher, Copart (December, 2007 – July, 2013). Education: Community College of Rhode Island, Business Administration and Management, General (2005 – 2006).
https://www.linkedin.com/in/lauren-gadd-a81596b

David Gnade was hired as EVP Sales at Hitachi Capital America Vendor Services, Des Moines, Iowa Area. Previously, he was EVP Sales Creekridge Capital (November, 2006 –May, 2016); Sr. VP Sales, Wells Fargo Financial Leasing, Inc. (January, 1989 – December, 2006); VP Sales, Wells Fargo (1989 – 2001).
https://www.linkedin.com/in/david-gnade-989b3a10

Donna Holmes was hired as SE Regional Finance Manager, Healthcare & Life Science, De Lage Landen Financial Services, Greater Atlanta Area. Previously, she was Co-Founder, CloudNet Capital, Inc. (October, 2013 – 2016); Director Financial Solutions, McKesson Capital, McKesson Corporation (October, 2003 – August, 2013); VP-Vendor Finance, Bank of America (1998 – 2003). Regional Sales Mgr., ILM - Integrated Lease Management (1993 – 1998). Volunteer:
Special Event/Fund Raising Coordinator, Win2ition. Children. Education: California Polytechnic State University-San Luis Obispo Bachelor's degree, Resources Management, Biology (1980 – 1983).
https://www.linkedin.com/in/donnaholmes1

Ken Kramer was hired as Director of Underwriting, CrowdADVANCE, New York, New York. Previously, he was Director of Underwriting Ocean Lending Group (August, 2015 – June, 2016); Manager of Underwriting, eProdigy Financial (September, 2014 – August, 2015); Sr. Account Executive, Atlantis Capital LLC (September, 2013 – September, 2014); Account Manager, The Coca-Cola Company (June, 2006 – September, 2013). Education: Suffolk County Community College, Associate's degree, Accounting and Finance
(2007 – 2009). Connetquot High School, Advanced Regents
(2003 – 2006).
https://www.linkedin.com/in/ken-kramer-aaa4b7a0

Jeff McCoy joins Stonebriar Commercial Finance as Vice President of Credit, Plano, Texas. Previously, he was Chief Credit Risk Officer - Equipment Finance Division, BBVA Compass (July, 2014 –May, 2016); Sr. Investment Manager, AIG Commercial Asset Finance (2006 – 2014); He joined GE Capital, 2001, as Sr. Risk Analyst, Business Financing Solutions; 2005, promoted, Vice President, Strategic Asset Financing. Prior, he was Sr. Credit Analyst, Managed Assets, Transamerica Equipment Financial Services (2001 – 2002); Assistant Division Credit Manager, Safeco Credit Company
(1994 – 2001); Credit Analyst, First American Bank (1991 – 1994);
Education: Texas A&M University, BBA, Finance (1989 – 1991).
https://www.linkedin.com/in/jeff-mccoy-75774310

Matthew Mosley was hired as Vice President, National Account Manager, Crest Capital, Alpharetta, Georgia. He is based out of Woodstock, Georgia. Previously, he was Broker Relations Manager, Financial Pacific Leasing (February, 2004 – March, 2016). Education: North Georgia College and State University, BBA, Accounting Activities and Societies: Member of Corp of Cadets (ROTC)
https://www.linkedin.com/in/matthew-mosley-bb804019

Hemi Shah was promoted to Operations Manager, US Business Funding, Orange County, California. She joined the firm October, 2015 as Credit Manager. Previously, she was Account Manager, Houzz (January, 2015 - June, 2015). She had worked for Quick Bridge Funding, joining February, 2013 as Funding Coordinator; promoted November, 2013, Account Manager. Prior, she was Business Development, Austin Rose, Inc. (October, 2011-January, 2013); Marketing Manager, Mia Rose Products (July, 2010-October, 2001); Sales Representative, Mia Rose Products (August, 2008-July, 2010). Education: Southern California University of Health Sciences, Post Baccalaureate, Health Sciences-emphasis on Biochemistry (2012 – 2013).California State University-Fullerton, Bachelor of Arts (B.A.), Communications (2003-2007).
https://www.linkedin.com/in/hemi-shah-61b07484

Stephen Stout was hired as a Managing Director, Financial Technologies, in its New York office. Previously, he was Global Head of Strategy, First Data Corporation (September, 2014 – April, 2016); Investment Banker, J.P. Morgan (April, 2007 – September, 2014); Equity Research Analyst, UBS Investment Bank (December, 2000 – March, 2007); Equity Research Analyst, J.P. Morgan (June, 2000 – December, 2000); Economic Analyst,
Federal Reserve Bank of Dallas (June, 1998 – May, 2000); Venture Capital Analyst, Austin Technology Incubator (January, 1996 – May, 1998). Languages: French. Spanish. Organizations: Education,
Labyrinth Theater, Board of Directors, Starting 2012. Education:
The University of Texas at Austin.
https://www.linkedin.com/in/stephen-stout-47b83b29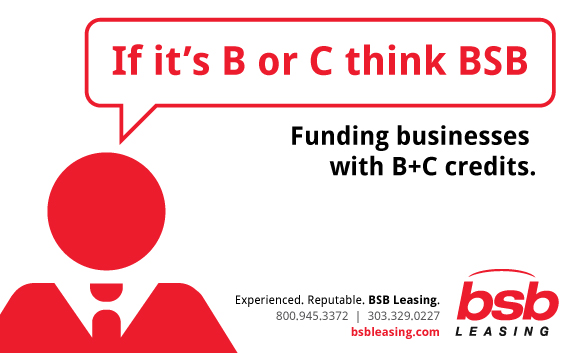 [headlines]
--------------------------------------------------------------
Effective Marketing Tactics for the Small Broker/Lender/Lessor
FinTech #102 by Brittney Holcomb


I'll be the first to admit marketing can be expensive, especially for new small businesses. However, there is always the saying "you need to spend money to make money." While I also agree with that, I think small businesses have to at least start somewhere, and when your budget is limited that "somewhere" is usually yourself.
If you are thinking about running your marketing campaign on your own, there are a few rules and best practices you should follow. The last thing you want is to go wild keyword stuffing your efforts and have Google penalize you.
Optimizing For Keywords & User Intent
Optimizing your website for keywords effectively and properly can be a very thin line. While trying to optimize your website for a large group of relevant keywords can help, it can definitely hurt your website, if you abuse it.
The best way to avoid over stuffing your website with keywords is to create a list of the top keywords you know your audience is using to find services similar to yours.
There are also plenty of free keyword tools online that can help you generate a list of relevant keywords if you have trouble coming up with them on your own. Online keyword planning tools will also be able to provide you with some insight on average search volume for your keywords, so you are able to determine if they are worth optimizing for, as well as what kind of competition you are up against.
Several are free, such as "http://www.wordstream.com/popular-keywords/internet-keywords"
Local keywords and phrases can also help your rank in your area where the keyword competition may not be as strong. Local keywords like 'Equipment Financing Baltimore, Maryland" can help a small equipment leasing broker index their website for users looking for services in relation to their location.
When you are building your keywords list, be sure to select both long tail and short tail phrases. Short tail key phrases help target the more generic keywords like 'business financing' whereas long tail keywords target more specific phrases such as 'small business financing for franchises'. A 50/50 split for short tail and long tail phrases in your keyword plan is vital to covering all the bases in your market.
Social Media Is the New Networking
The most important rules to remember when it comes to social media marketing is - ask questions, engage, and do not make it all about your sales pitch.
LinkedIn is probably the best networking tool any small business can take advantage of these days. You can search users based on industry, location, and even title. Not to mention connecting with referrals or prospects on LinkedIn, also comes with the benefit of capturing their email for any future email marketing efforts.
Use social media to connect with consumers you can receive business, as well as promote the content on your website to encourage readers to visit your actual website. Social media and content marketing work together not only to drive traffic to your website but also help develop you as a thought leader in your industry. Remember to stay away from controversial subjects like politics, religion, and you know what I am trying to say. Make it always "business related."
Content Targeting Consumer Pain Points
You do not have to write every day or even every week for that matter, but I would definitely start curating fresh content at least once a month. Center your blog posts around pain points of your consumers, as well as long tail keywords phrases they may be searching on Google like "How to Repair Your Business Credit".
When your creativity runs dry for content ideas, surf the Internet for other industry blogs and write opinion or response pieces to other articles. Readers love opinion pieces, especially when they challenge another industry leader's viewpoint.
Content marketing can help your business build brand awareness, credibility, increase conversions, as well as keyword rankings.
While all your content posts should be promoted through your social media profiles, try also sending them to a local chamber of commerce or a small business development center. Both third parties may be willing to also share your content to help increase exposure for your business.
Marketing does not have to cost an arm and a leg just to get your foot in the door. Take it upon yourself to set aside time each day to do outreach for your company, make new social connections, and build your company's visibility online. Take advantage of all the free tools the Internet has to offer for small businesses looking to break into the market and compete with the larger brands.


Brittney Holcomb is the Director of Paid Search at The Finance Marketing Group. She works exclusively with finance companies and banks to help better develop their business online through digital marketing strategies. Brittney has been trained by some of the top leaders in the industry giving her a vast knowledge she is able to pass along to her client base.
eMail: brittney@financemarketing.com
https://www.linkedin.com/in/brittney-holcomb-02101834
Previous Financial Technology Articles
http://www.leasingnews.org/Conscious-Top%20Stories/fintech.html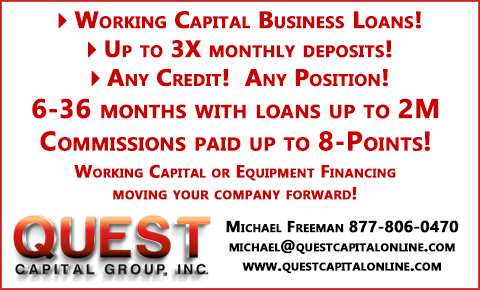 [headlines]
--------------------------------------------------------------
Fernando's View
By Fernando F. Croce
A Pixar sequel ("Finding Dory") and a lyrical indie ("The Fits") come to the box-office, while DVD releases offer claustrophobic suspense ("10 Cloverfield Lane"), piercing drama ("45 Years"), a magnificent tragicomedy ("La Chienne").
In Theaters: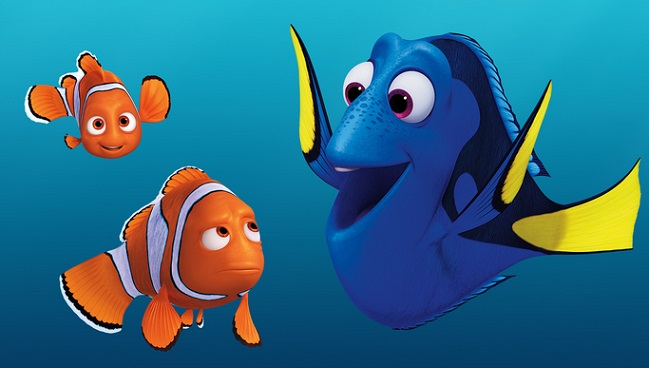 Finding Dory (Walt Disney Studios Motion Pictures): One of Pixar's most beloved films, the 2003 hit "Finding Nemo" gets a sequel in this typically captivating animated adventure. The endearingly amnesiac blue tang fish Dory (voiced by Ellen DeGeneres) takes center stage this time around, embarking on a journey of her own to track down her estranged parents. Helped by her friends Marlin (Albert Brooks) and Nemo (Hayden Rolence), she makes her way to the Marine Life Institute, a California coastal conservatory that facilitates a familial reunion while posing even more challenges. Co-directed by Pixar veterans Andrew Stanton and Angus MacLane, the film brings back the original's characters while introducing a slew of colorful new sea critters, showcasing the animation studio's crowd-pleasing mix of heart and humor. Others in the voice cast include Ed O'Neill, Idris Elba, and Diane Keaton.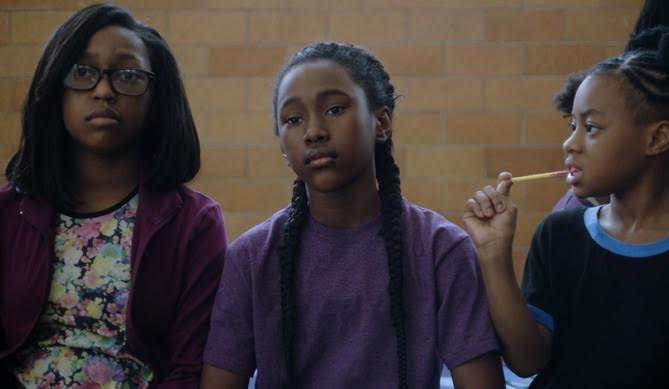 The Fits (Oscilloscope): A promising debut for writer-director Anna Rose Holmer, this indie drama follows its Sundance Film Festival run with a lyrical look at a young girl's life. The story centers on Toni (played by newcomer Royalty Hightower), an 11-year-old tomboy who hangs out at a Cincinnati training center where her older brother trains to become a boxer. It's there that she becomes fascinated with a girl dance troupe, and she slowly comes out of her shell as she becomes friends with a dancer named Beezy (Alexis Neblett). Toni's discovery of a wider new world, however, takes a sharp and potentially dangerous turn when the group begins to suffer from fainting spells. Short, sharp and remarkably self-assured, Holmer's film is a rough-hewn gem, navigating its main protagonist's pubescent psyche with an impressive combination of grit and uplift.

Netflix Tip: As summer begins, take a break from the rising temperatures with one or two season-themed classics. So check out Netflix for such choice titles as the Judy Garland musical "Summer Stock" (1950), the surfing documentary "The Endless Summer" (1966), the coming-of-age drama "Summer of '42" (1971), and the cult satire "Wet Hot American Summer" (2001).
On DVD: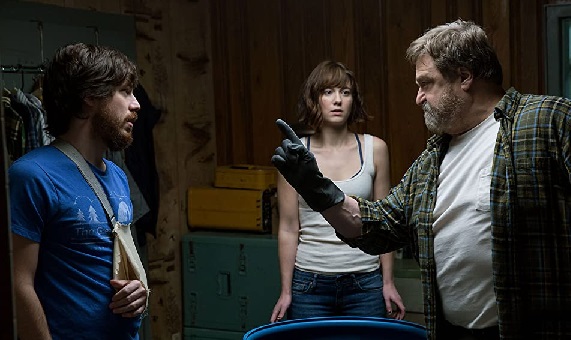 10 Cloverfield Lane (Paramount): A semi-sequel to the 2008 science-fiction hit "Cloverfield," this gripping tale creates its own distinctive atmosphere of suspense and dread. The tense story begins with Michelle (Mary Elizabeth Winstead) getting into an accident while driving through rural Louisiana, and then finding herself sharing an underground bunker with a burly paranoid named Howard (John Goodman) and a young assistant named Emmett (John Gallagher Jr.). Though Howard keeps claiming that chemical weapons have made the outside air toxic, Michelle becomes increasingly aware that there's equal danger in staying locked inside with him. An escape plan is hatched, but what if there's any truth to this doomsday scenario? First-time director Dan Trachtenberg makes smart use of claustrophobic space in this ingenious psychological thriller, which boasts a smashing turn from the underrated Winstead.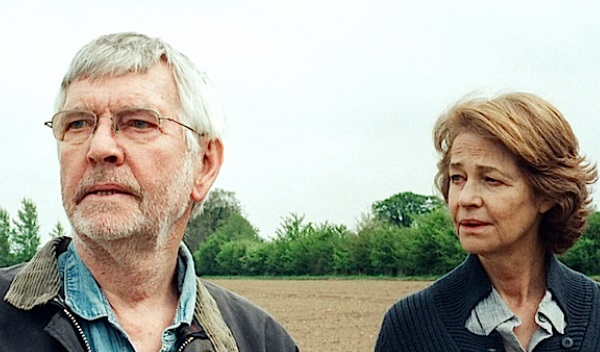 45 Years (Paramount): Vintage icons of the Swinging 1960s, Charlotte Rampling and Tom Courtenay give remarkably complex performances in this thorny and nuanced drama. The veteran British actors play Kate and Geoff Mercer, a well-off couple going through preparations to celebrate their 45th wedding anniversary. Guest lists are set up and songs picked, but then a bombshell hits when news arrive of the discovery of the body of Geoff's ex-girlfriend. From then on, Kate starts to sense a change in her husband's behavior and even question various aspects of their marriage that she'd previously taken for granted. Will their relationship crumble under the weight of these bitter revelations? Directed by Andrew Haigh ("Weekend"), this is a quiet but ultimately devastating portrait of the bruising effects of secrets, unforgettably played by Rampling and Courtenay.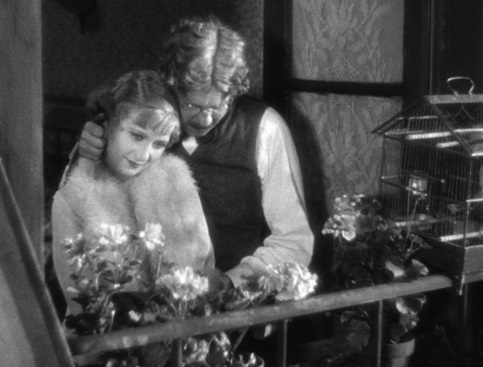 La Chienne (Criterion): Considered by many critics to be the greatest of all directors, Jean Renoir had his first breakthrough with this wonderful 1931 drama, starring the magnificent French actor Michel Simon. Simon stars as Maurice Legrand, a married cashier and aspiring painter whose middle-class existence is shaken up when he meets Lulu (Janie Mareze), a young streetwalker. Deeply smitten, Maurice becomes blind to the way his fickle new mistress manipulates him for cash, helped by her boyfriend Dede (Georges Flamant). Can this triangle avoid slipping into tragedy? Though only his second sound film, Renoir's classic already showcases the filmmaker's mastery of camera movements and screen space, to say nothing of his breathtaking combination of humor and intensity. The result is a splendid tragicomedy and a must-see. With subtitles.
[headlines]
--------------------------------------------------------------
Great Pyrenees (long coat)
Cuba, New York Adopt-a-Dog


Pet ID # 16D155
George Putzig
Great Pyrenees (long coat)
X-Large Young Male
"George was born about June 4, 2015 and will probably top out in the 150 range. He's has a lot of filling out to do for his body to catch up to his big lug head. He has been wonderful with all of us and he is wonderful with the other dogs, but due to his size we feel he should go to a home with a medium, large, or extra-large dogs if there is another dog in his forever home. He was fine with our test children and we are told that he grew up with kids and cats and did well. His owner lost his job and just couldn't afford their life as they knew it. For a giant dog he is doing pretty well on leash and he is fine in a car. We sure are glad we got to save this big guys life!
More about George
Up-to-date with vaccinations
Good with cats
Good with dogs
Good with kids
Good with adults: All
Reaction to new people: Friendly
Neutered
Color: White
Activity level: Slightly Active
Moderate energy level
Exercise needed: Moderate
Shedding: Moderate
Grooming: Moderate
The Adoption Fee for this dog is $350.00.
Adoptions fees vary based on adoptability. In general our fees include spay/neuter, all age appropriate vaccines, Home Again micro-chipping & registration, worming & flea control - a "complete" pet. We accept CASH or Visa/Mastercard ONLY.
Pet Adoption Page
http://www.joyfulrescues.org/pet_adoption.html
OnLine Adopton Application:
http://www.joyfulrescues.org/adoption_application.html
Joyful Rescues, Inc.
1319 Turock Dr.
Cuba, NY 14727
(716) 372-3661
info@joyfulrescues.org
http://www.joyfulrescues


Adopt a Pet
http://www.adoptapet.com/
[headlines]
--------------------------------------------------------------
Leasing/Finance Conferences
Some Sites Have More Information than Others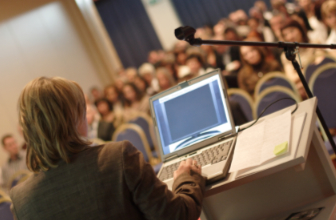 ---
September 16-17, 2016
2016 Eastern Regional Meeting
Cincinnati Airport Marriott
Hebron, KY
Conference Chair:
Rodny Blecha, Precision Leasing
---
---
Second Annual Conference
Announcing Our Second Annual
October 4th - 6th, 2016
Red Rock Casino & Resort
Las Vegas, Nevada
Christopher "Kit" Menkin, Leasing News, will be speaking
at the "Reporters Viewpoint" panel discussion to address the whole conference about the state of the leasing industry.

Kris Roglieri, Co-Founder of NACLB, says: "I think it would be wise for anybody to attend that provides capital to businesses or brokers capital to businesses. It does not matter what form of capital it is (leasing, working capital, factoring, etc.)...almost 90 percent of brokers and lenders are in the business financing space."

However, the primary benefit of the conference will be to provide enormous growth opportunities for both brokers and bankers to grow their loan portfolios and increase revenues and profits.

Now is your chance to get DEAL FLOW, QUALITY ISO's and COMMERCIAL BROKERS
Go to our website for more information: www.naclb.org

Q&A with Kris Roglieri Co-Founder of NACLB
https://www.linkedin.com/pulse/qa-session-naclb-co-founder-kris-roglieri-brittney-holcomb?trk=hp-feed-article-title-like


Register
http://www.eventbrite.com/e/naclb-2016-registration-24321457133

---
Lend360
October 5 – 7
Chicago Marriott Magnificent Mile
Chicago, Illinois
Lenders/Venders/Investors
Agenda
http://www.lend360.org/
---
October 23 -25th
2016 55th Annual Conference
Palm Desert Springs
Palm Desert, California
Keynote speaker Joe Scarborough will provide timely analysis
and insight into the upcoming presidential and congressional elections.
---



Money20/20
October 23 – 26
Las Vegas, Nevada
(75% of exhibit space/sponsorship booked)
http://www.money2020.com/
---
October 24-26, 2016
100th Anniversary Annual Meeting
American Financial Services Association
The Breakers Palm Beach
Palm Beach, Florida
Join us for the latest on the political landscape, compliance and regulatory challenges, business trends, and enjoy plenty of networking opportunities.
Sessions will cover the overall industry challenges as well as operational issues relevant to specific market sectors. The final day of the meeting - called Spotlight Compliance - will shine light on the ever changing legal, regulatory and compliance realms that are so important in today's financial businesses.
AFSA's 350 members include consumer and commercial finance companies, vehicle finance/leasing companies, mortgage lenders, credit card issuers, industrial banks and industry suppliers. The association was founded in 1916 as the American Association of Small Loan Brokers. The group formed to promote state laws that would make small loans more readily available to average Americans, who had few options at the time to receive small personal loans.
---
November 11-12, 2016
2016 Western Regional Meeting
Doubletree by Hilton Hotel Anaheim-Orange County
Orange, CA
((Please Click on Bulletin Board to learn more information))
(Leasing News provides this ad "gratis" as a means
to help support the growth of Lease Police)
[headlines]
--------------------------------------------------------------

News Briefs---
Leadership Changes Following FirstMerit Acquisition
Regional Presidents to Report Commercial Business to Rick Remiker
http://finance.yahoo.com/news/huntington-bancshares-incorporated-announces-leadership-130844104.html
Fintech companies emerge triumphant,
with little sympathy for LendingClub
http://www.cnbc.com/2016/06/22/fintech-companies-emerge-triumphant-with-little-sympathy-for-lendingclub.html
All Pass Stress Tests - How Did Your Bank Fare?
Actual Ratings
http://seekingalpha.com/news/3190350-pass-stress-tests-bank-fare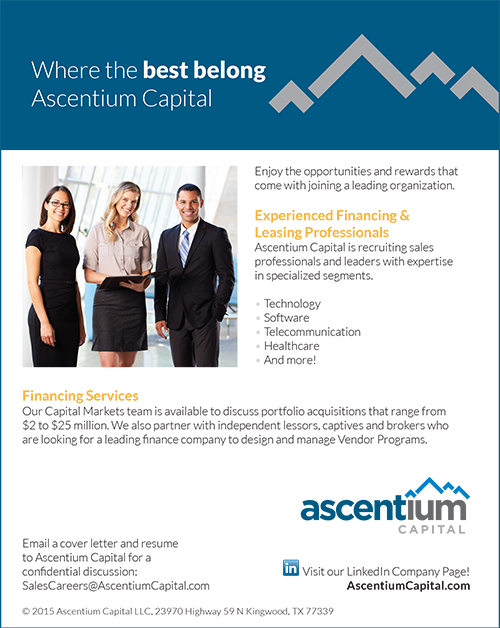 [headlines]
--------------------------------------------------------------


--You May Have Missed It
The 30 Hottest Cities in America
http://247wallst.com/special-report/2016/06/21/the-30-hottest-cities-in-america/2/

[headlines]
--------------------------------------------------------------
SparkPeople--Live Healthier and Longer

The Truth About Carbohydrates
Not all Carbs are Created Equal
http://www.sparkpeople.com/resource/nutrition_articles.asp?id=590
[headlines]
--------------------------------------------------------------
Ball Of Bases
A Baseball Poem
by Hank Festa (Los Angeles, CA)


Oh why should the ball of bases be proud?
Like spring trainings silent and fall playoffs loud
A season-saving play, a bad ump call replay
It all belongs to the ages come Judgment Day
The measure of triumph and defeat shall thee grade
By the end of the year it counts when it's played
When the luck of the draw or the stars up above
Can erase the fatalism of the game that we love
The hopeful of eternal optimist mind
The critic, the expert and their pedant kind
The stat and the box score, the fan and the fun
Have no scores left to settle when the home team has won
The hitter who gambles, the gambler who hits
The brass-ringed hill-toppers with the glass-enclosed mitts
The famers, the gamers, the shunned and the whinning
All use the big show for father time's sand mining
The glare of the closer one out away
The stare of the slugger walked in his way
The foul of ball and pine of tar
Protect mortality's cheaters by far
The utility man whose BA is a wash
The role player riding the bench by gosh
The subbed deer-in-the-headlight sigh
Can make history in the blink of an eye
The hero who ran and stole home plate
The goat a dollar short and a day late
Every mastered moment or scenic crime
Has hit or miss a place for all time
So the common man dreams for the chance to lose
To give his life legend short of booze
So the record books balk at those who win
In cahoots with folly to make up for sin
For the watcher and the doer are halves of the same breed
One takes to greatness and the other gives it seed
We worship the same field and toss the same ball
Either with Cracker Jacks or plaques in the Hall
The teams we are rooting, our fathers would root
Through the win or the loss, our loyalty is moot
Wait until next year we'll give them a bye
As long as they win before we die
Each winter off season we confront the bitter frost
Of years and times of our lives lost
Marking the past as an innocent lot
When youth was served but October was not
Forever is a finite stat for winners
Save always for ageless 7th game sinners
Eternity is the trying that plays life's game
Effort is immortality and success is a fickle dame
Thus we know the reason why we'll never have our fill
When you watch the game hope and time stand still
The balls and strikes slow down the clock on the wall
For the chance to substitute winning for the end of it all
Beyond victory is a mindset called loss of hope
With nothing left to look forward to and no reason to cope
If tis but a metaphor for a short life cycle crowd
Then why should the ball of bases be proud?

» Hank Festa's poem, dedicated to the late Steve Bechler, is partially based on verse from "Mortality", by Scotsman William Knox (1789-1825).

[headlines]
--------------------------------------------------------------
Sports Briefs----
2016 NBA draft results:
Philadelphia takes Ben Simmons with No. 1 pick
http://www.sacbee.com/sports/nba/article85644987.html
Jim Harbaugh wears Colin Kaepernick jersey
at Michigan's Sacramento camp
http://www.ninersnation.com/2016/6/23/12019156/jim-harbaugh-wears-colin-kaepernick-jersey-at-michigan-sacramento-camp
A 'no tax' Chargers stadium plan unveiled
Convention annex replaced by hotel, retail center
http://www.sandiegouniontribune.com/news/2016/jun/23/demaio-stadium-alternative/
John Elway wins PFWA's Horrigan Award
http://www.theredzone.org/BlogDescription/tabid/61/EntryId/57120/John-Elway-wins-PFWA-s-Horrigan-Award/Default.aspx
[headlines]
--------------------------------------------------------------


California Nuts Briefs---
Forest Service: Staggering 66 million dead trees in California
http://www.sacbee.com/news/state/california/water-and-drought/article85312432.html#emlnl=Morning_Newsletter
UCLA researchers: Sierra snowpack will not return
to pre-drought levels until at least 2019
http://www.eastbaytimes.com/breaking-news/ci_30042057/ucla-researchers-sierra-snowpack-will-not-return-pre
Twilio shares skyrocket in first Silicon Valley tech IPO of the year
http://www.mercurynews.com/business/ci_30049025/twilio-ipo-off-strong-start
Peterson: Oakland mayor deserves first crack at cleaning up OPD
http://www.mercurynews.com/crime-courts/ci_30050356/peterson-oakland-mayor-deserves-first-crack-at-cleaning
Historic photos of summer on the North Coast
http://www.pressdemocrat.com/lifestyle/5762967-181/historic-photos-of-summer-on?artslide=0
(Leasing News provides this ad as a trade for investigative
reporting provided by John Kenny)
[headlines]
--------------------------------------------------------------



"Gimme that Wine"

http://www.youtube.com/watch?v=EJnQoi8DSE8

This Is Where the World's Best Rosés Are Hiding
http://punchdrink.com/articles/the-worlds-best-roses-german-and-austrian-rose-wine/
Vintner Bill Foley bringing NHL to Las Vegas
http://www.pressdemocrat.com/news/5768375-181/vintner-bill-foley-bringing-nhl?artslide=0


Free Mobile Wine Program
http://leasingnews.org/archives/Feb2010/2_26.htm#mobile
Wine Prices by vintage
http://www.winezap.com
http://www.wine-searcher.com/
US/International Wine Events
http://www.localwineevents.com/
Leasing News Wine & Spirits Page
http://two.leasingnews.org/Recommendations/wnensprts.htm

[headlines]
----------------------------------------------------------------
This Day in American History
1497 - The first European to set foot on the North American continent after the Vikings was John Cabot (also spelled Cabot, Cabotto, Caboote, Gabote, Calbot, or Talbot), a mariner who was probably born in Genoa, Italy. In 1496, King Henry VII of England granted Cabot a charter to sail west to Asia and set up a spice-trade monopoly. Cabot's ship, a 70-foot caravel called the Matthew, embarked from Briston, England, on May 27, 1497, and arrived on the coast of Newfoundland---or possibly Maine---on June 24. After planting the English and Venetian flags, Cabot and his men spent a few hours exploring the landing site, then returned to their ship.
According to historians, Christopher Columbus was attempting to follow
Cabot's route; however, he never landed in North America, but in the
what is now called the Caribbean.
http://www.nmm.ac.uk/education/fact_files/fact_cabot.html
http://etext.lib.virginia.edu/journals/EH/EH33/croxto33.html
1579 - The first Christian religious service in English on the Pacific Coast was the Holy Communion service conducted at San Francisco Bay, CA, by the Reverend Francis Fletcher, who read from the Book of Common Prayer of the Church of England. Fletcher was chaplain on Sir Francis Drake's ship, the Golden Hind, during its voyage of cirumnagation from 1577 to 1580. Drake named the place Nova Albion, Latin for New England. A 57 foot marble cross commemorates the event in Golden Gate Park, San Francisco, Ca. There is a controversy this day to where he actually anchored, many think it is Bolinas Bay in Marin County, as his log so indicates, and a plaque so describes (but that is another story). He navigated the North Coast of California.
http://www.longcamp.com/nav.html
1647 - The first woman in America to appeal for the right to vote was Margaret Brent, a niece of Lord Baltimore, the founder of the colony of Maryland. She came to America from England in January, 1638, and was the first woman in Maryland to own property in her own name. She became one of the colony's principal landowners and a person of influence, raising troop of soldiers in 1644. On June 24, 1647, she appealed for the right to vote in the colonial assembly by virtue of her position as secretary to Governor Leonard Calvert, asking for a "place and voyce," but was ejected from the meetings. At the death of Calvert, she became his executor and acting governor, president over the General Assembly, but was refused a voice in the affairs of the government as "it would set a bad example to the wives of the colony." She moved to Virginia in 1650.
http://www.earlyamerica.com/review/1998/brent.html
1675 – In colonial New England, King Philip's War begins when a band of Wampanoag warriors raid the border settlement of Swansee, Massachusetts, and massacre the English colonists there. In the early 1670s, 50 years of peace between the Plymouth colony and the local Wampanoag Indians began to deteriorate when the rapidly expanding settlement forced land sales on the tribe. Reacting to increasing Native American hostility, the English met with King Philip, chief of the Wampanoag, and demanded that his forces surrender their arms. The Wampanoag did so, but in 1675, a Christian Native American who had been acting as an informer to the English was murdered, and three Wampanoag were tried and executed for the crime. King Philip responded by ordering the attack on Swansee on June 24, which set off a series of Wampanoag raids in which several settlements were destroyed and scores of colonists massacred. The colonists retaliated by destroying a number of Indian villages. The destruction of a Narragansett village by the English brought the Narragansett into the conflict on the side of King Philip, and within a few months several other tribes and all the New England colonies were involved. In early 1676, the Narragansett were defeated and their chief killed, while the Wampanoag and their other allies were gradually subdued. King Philip's wife and son were captured, and on August 12, 1676, after his secret headquarters in Mount Hope, Rhode Island, was discovered, Philip was assassinated by a Native American in the service of the English. The English drew and quartered Philip's body and publicly displayed his head on a stake in Plymouth. King Philip's War, which was extremely costly to the colonists of southern New England, ended the Native American presence in the region and inaugurated a period of unimpeded colonial expansion.
1714 - Considered the birthday of Matthew Thornton (1714-1803), signer of the Declaration of Independence, born in Ireland.
http://www.ushistory.org/declaration/signers/thornton.htm
1813 - Birthday of Henry Ward Beecher (1813-87), famous American clergyman and orator, at Litchfield, CT. His dying words were, "Now comes the mystery."
http://www.spartacus.schoolnet.co.uk/USASbeecher.htm
1816 - The cold weather of early June finally gave way to several days of 90 degree heat in Massachusetts, including a reading of 99 degrees at Salem.
1842 - Ambrose Bierce (1842-1914) was born in Meigs County, Ohio. American newspaper columnist, satirist, essayist, short-story writer and novelist, disappeared in the Mexican Revolution. Presumably died in the siege of Ojinega in January, 1914. Strongly influenced by Edgar Allan Poe, whose experiences in the Civil War marked him for life.
http://www.literature-web.net/bierce
http://www.creative.net/~alang/lit/horror/abierce.sht
1846 - Col. Castro's forces from Monterey, under the command of Joaquín de la Torre, fought the "Battle of Olompali" north of San Rafael with Frémont's troops from Sonoma. Two Americans and five or six Californios were killed. (one time home of the Grateful Dead)
http://www.parks.ca.gov/default.asp?page_id=22728
http://www.chezbabcock.com/genealogy/histories/Olompali.txt
1850 - The San Francisco Town Council passed an ordinance for the proper organization of the Fire Department. Rules and regulations were adopted for the first time. Destruction by fire was common in the West, as it was earlier in the East, and having a fire department was paramount for survival in a city due to all the buildings being made of wood and lighted by gas or oil wick.
1864 – Colorado Governor John Evans warns that all peaceful Indians in the region must report to the Sand Creek reservation or risk being attacked, creating the conditions that will lead to the infamous Sand Creek Massacre.
1869 - Abolitionist Mary Ellen "Mammy" Pleasant is named Voodoo Queen of San Francisco. http://www.kn.pacbell.com/wired/BHM/mepleasant.html
1880 - Agnes Nestor (d. 1948) birthday, Grand Rapids, MI. U.S. labor leader. She emerged as the leader of the 1898 women glove-maker's strike in Chicago when she was only 18. The strike victory ended the pay deduction women had to pay for the rental of the machines the women used to sew gloves. A short time later, she led the women into their own union because men did not always support women's needs. She held posts with the International Glove Workers Union for the rest of her life and served as president of the Chicago Women's Trade Union League, 1913-1948. She was a longtime advocate of the eight-hour day that became a reality in 1937. Child labor, minimum wage, maternity-health, and women's suffrage were also part of her life's work.
http://www.kentlaw.edu/ilhs/images/hall/nestor.jpg
http://womenshistory.about.com/gi/dynamic/offsite.htm?site=
http://www.spartacus.schoolnet.co.uk/USAWkenney.htm
http://historymatters.gmu.edu/d/5728/
http://www.spartacus.schoolnet.co.u
http://womenshistory.about.com/library/bio/blbio_nestor_agnes.htm k/USAWnestor.htm
1880 - "O Canada," with music by Calixa Lavallee and French lyrics by Judge A.B. Routhier, was performed for the first time at the Skaters' Pavilion in Quebec City. Three bands, playing together, performed "O Canada" during a banquet at a national convention of French Canadians. Canada's future national anthem was reported to have been received enthusiastically.
1885 - The first African-American Episcopal bishop was the Reverend Samuel David Ferguson, who was elected to the House of Bishops of the Protestant Episcopal Church. He was consecrated in 1885, at Grace Church, New York City, as the successor of the Missionary Bishop of Liberia.
http://newark.rutgers.edu/~lcrew/blackexperience.html
1895 - Birthday of William Harrison "Jack" Dempsey (1895-1983), boxing heavyweight champion and sports icon of the 1920s, at Manassa, CO. Dempsey boxed under several pseudonyms in western mining camps, came east and picked up Jack "Doc" Kearns as his manager. After defeating all available heavyweights, Dempsey took on champion Jesse Willard in Toledo, OH, on July 4, 1919. Dempsey won when Willard failed to answer the bell for the fourth round. He reigned as champ for seven years but defended his title only six times, losing to Gene Tunney in 1926. Following his boxing career, he became a successful New York restaurateur.
1900 - Blues singer-guitarist Memphis Minnie was born Lizzie Douglas (d. 1973), Algiers, LA.
http://www.blueflamecafe.com/index.html
http://www.ping.be/ml-cmb/mmindex.htm
1916 - Birthday of John Ciardi (1916-86) at Boston, MA. American poet, critic, translator, teacher, etymologist and author of children's books. John Anthony Ciardi's criticism and other writings were often described as honest.
http://www.poets.org/poets/poets.cfm?prmID=697&CFID=9794231
& CFTOKEN=6584556
1916 - The most lucrative movie contract to the time was signed by actress Mary Pickford. She inked the first seven-figure Hollywood deal. Pickford would get $250,000 per film with a guaranteed minimum of $10,000 a week against half of the profits, including bonuses and the right of approval of all creative aspects of her films. Not a bad deal for the former vaudeville and stage actress, who once appeared on Broadway with Cecil B. DeMille in "The Warrens of Virginia" for a measly $25 a week.
1917 - Portia White's (1917-68) birthday, Truro, Nova Scotia. African-Canadian concert and operatic contralto.
http://www.ac.wwu.edu/~jay/pages/docs/who.html
http://www.acappellacanada.ca/cdwhite/portia.html
1922 - The American Professional Football Association took on a new name. They decided to name themselves the National Football League.
1924 - Six men at a rock quarry south of Winston-Salem, NC, sought shelter from a thunderstorm. The structure chosen contained a quantity of dynamite. Lightning struck a near-by tree causing the dynamite to explode. The men were killed instantly.
1929 - Bessie Smith records sound-track for her only movie, "St. Louis Blues."
http://www.blueflamecafe.com/index.html
1930 - Dr. Albert Hoyt Taylor and Leo C. Young of the Naval Aircraft Radio Laboratory, Anacostia, DC (now part of Washington DC), discovered radar by noting that airplanes reflect radio waves even though they fly above the transmitter and receiver, rather than between them.
1931 - Lili de Alvarez shocks social propriety by playing at Wimbledon in shorts instead of the longish, hampering dresses that were de rigueur.
1936 - Mary Jane McLeod Bethune (1875-1955), born in Mayesville, SC the daughter of slaves, became the first Federal administrator who was an African-American woman. President Franklin Delano Roosevelt named her director of the Negro Division of the National Youth Administration. In 1904, Bethune founded the Daytona Normal and Industrial Institute for Negro Girls, later known as Bethune-Cookman College, located in Daytona Beach, FL. She was also the founder and first president of the National Council of Negro Women. In 1991, her home and offices in Washington, DC, were designated a national historic landmark.
http://www.whitehouse.gov/kids/dreamteam/marybethune.html
http://www.nahc.org/NAHC/Val/Columns/SC10-6.html
1942 - Mick Fleetwood, drummer with Fleetwood Mac, was born in London. Originally a blues band when it was formed in 1965, Fleetwood Mac developed into a pop group that put out one of the world's best-selling albums, "Rumours," in 1977. It sold 15-million copies. In 1980, Mick Fleetwood recorded a solo album in Ghana with African musicians. Fleetwood Mac made a comeback in 1987 with the album "Tango in the Night." He lives in Hawaii, where he has a restaurant in Lahaina.
1944 - Jeff Beck, one of the great rock guitarists, was born in Surrey, England. Beck's first important band was the Yardbirds, where he was the replacement for Eric Clapton in 1964. In 1967, he formed the Jeff Beck Group with Rod Stewart and Ron Wood. The beginnings of heavy metal could be heard in the group's blues-based songs. The Jeff Beck Group broke up after only two albums, and Beck was then sidelined for 18 months with a fractured skull suffered in a car accident. A new Jeff Beck Group put out two more LPs before Beck formed a band with two former members of Vanilla Fudge, Tim Bogert and Carmen Appice. But that group dissolved as well, in 1974. Beck then began playing fusion music, often in collaboration with keyboards player Jan Hammer. Jeff Beck has made only rare appearances since 1980, but his aggressive style has heavily influenced rock guitarists who followed him.
1944 - Pianist Bruce Johnston was born Benjamin Baldwin in Peoria, IL. He joined the touring version of The Beach Boys in 1965 when Brian Wilson decided to quit touring after a nervous breakdown. Johnston has continued to be associated with The Beach Boys over the past quarter century, both as performer and producer.
http://www.allmusic.com/cg/x.dll?UID=2:55:11|PM&p=amg&sql=B18553
http://www.del-fi.com/albumcovers/ac71228.html
(My high school friend, who also played piano in my band, and he would reciprocate when someone was sick in his band and he needed a replacement.
1948 - In the early days of the Cold War, the Soviet Union challenged the West's right of access to Berlin. The Soviets created a blockade, and an airlift to supply some 2,250,000 people resulted. The airlift lasted a total of 321 days and brought into Berlin 1,592,787 tons of supplies. Joseph Stalin finally backed down and the blockade ended on May 12, 1949.
1948 - Thomas Dewey of New York became the first presidential candidate to be re-nominated after a defeat. He lost to Franklin Delano Roosevelt in 1944 and won re-nomination this day in 1948. He was defeated in the 1948 election by Harry S. Truman, Roosevelt's Vice-President who assumed office after the death of the President in office. The newspapers of the Election Day had printed up early morning editions that said "Dewey Wins," but it was Truman, who stumped for election all over the United States, pulling one of the biggest American political upsets. He won 24,104,836 popular votes to Dewey's 21,969,500; the electoral vote was 304 to 189. Dewey actually received 22,006,285 votes in 1944 but only 99 electoral votes. In the 1948 election, Strom Thurmond, States Rights Democrat, 1,169,312; Henry A. Wallace, Progressive, 1,157,172, which pollsters said would draw votes from Truman in the South. The key was Truman went out and worked for the votes, train stop-to-train stop, where the mustached Dewey and his advisors thought he had the election in the bag.
1949 - "Hopalong Cassidy" premiered on television, the first TV western. It starred William Boyd in the title role as a hero who wore black and rode a white horse, Topper. The original episodes were segments edited from 66 movie features of Hopalong Cassidy and his sidekick, Red Connors (Edgar Buchanan). The films were so popular that Boyd produced episodes especially for TV with Gabby Hayes as his sidekick. During his reign, Hoppy had many sidekicks. It was popular for us boys to wear his two six guns and black hat. Television was about to introduce many Western heroes, as all the Saturday Western movies were brought back to the tube.
http://www.yesterdayland.com/popopedia/memories/
show_mem.php?ID=S1564
1951 - *BENNETT, EMORY L., Medal of Honor.
Rank and organization: Private First Class, U.S. Army, Company B, 15th Infantry Regiment, 3d Infantry Division. Place and date: Near Sobangsan, Korea, 24 June 1951. Entered service at: Cocoa, Fla. Born: 20 December 1929, New Smyrna Beach, Fla. G.O. No.: 11, 1 February 1952. Citation: Pfc. Bennett a member of Company B, distinguished himself by conspicuous gallantry and intrepidity at the risk of his life above and beyond the call of duty in action against an armed enemy of the United Nations. At approximately 0200 hours, 2 enemy battalions swarmed up the ridge line in a ferocious banzai charge in an attempt to dislodge Pfc. Bennett's company from its defensive positions. Meeting the challenge, the gallant defenders delivered destructive retaliation, but the enemy pressed the assault with fanatical determination and the integrity of the perimeter was imperiled. Fully aware of the odds against him, Pfc. Bennett unhesitatingly left his foxhole, moved through withering fire, stood within full view of the enemy, and, employing his automatic rifle, poured crippling fire into the ranks of the onrushing assailants, inflicting numerous casualties. Although wounded, Pfc. Bennett gallantly maintained his l-man defense and the attack was momentarily halted. During this lull in battle, the company regrouped for counterattack, but the numerically superior foe soon infiltrated into the position. Upon orders to move back, Pfc. Bennett voluntarily remained to provide covering fire for the withdrawing elements, and, defying the enemy, continued to sweep the charging foe with devastating fire until mortally wounded. His willing self-sacrifice and intrepid actions saved the position from being overrun and enabled the company to effect an orderly withdrawal. Pfc. Bennett's unflinching courage and consummate devotion to duty reflect lasting glory on himself and the military service.
1951 - Twelve inches of hail broke windows and roofs, and dented automobiles, causing more than fourteen million dollars damage. The storm plowed 200 miles from Kingmand County, KS into Missouri, with the Wichita area hardest hit. It was the most disastrous hailstorm of record for the state of Kansas.
1951 - Top Hits
"Too Young" - Nat King Cole
"On Top of Old Smokey" - The Weavers (vocal: Terry Gilkyson)
"How High the Moon" - Les Paul & Mary Ford
"I Want to Be with You Always" - Lefty Frizzell
1952 - President Harry Truman signs the bill that directs women be commissioned officers in the Army, Navy, and Air Force as various medical specialists such as dentists, doctors, osteopaths, and veterinarians.
1952 - Thunderstorms produced a swath of hail 60 miles long and 3.5 miles wide through parts of Hand, Beadle, Kingsbury, Miner and Jerauld counties in South Dakota. Poultry and livestock were killed, and many persons were injured. Hail ten inches in circumference was reported at Huron SD
1952 - Eddie Arcaro set a thoroughbred racing record for American jockeys by winning his 3,000th horse race.
1953 - Al Kaline signed with the Detroit Tigers following his graduation from high school. The future all-star and Hall of Famer of the Tigers was 18 years old.
http://www.baseballhalloffame.org/hofers_and_honorees/
hofer_bios/kaline_al.htm
1955 - In an effort to speed up the game, primarily for television viewers, Major League baseball announces a new rule which requires a pitcher to deliver the ball within 20 seconds after taking a pitching position.
1957 - Duke Ellington and Ella Fitzgerald session on Verve "Take the A Train."
1959 - Top Hits
"Personality" - Lloyd Price
"Lonely Boy" - Paul Anka
"Along Came Jones" - The Coasters
"The Battle of New Orleans" - Johnny Horton
1961 - President John F. Kennedy assigned Vice-President Lyndon Johnson with unifying the US satellite program. Not given proper credit,
President Johnson played a significant role in the development of satellites.
http://memory.loc.gov/ammem/today/jun24.html
1962 - The longest game ever played in Yankee history ends thanks to a home run hit by Jack Reed in the 22nd inning. The Mississippi native's lone big league career homer helps the Bronx Bombers beat Detroit in Tiger Stadium, 9-7.
1964 - Sam Cooke starts a two week stay at New York's Copacabana Club. A 70-foot billboard announcing the engagement is erected in Times Square
1966 - Lenny Bruce and Mothers of Invention @ S.F. Fillmore Auditorium


Artist: Wes Wilson & Edmund Shea
http://www.wolfgangsvault.com/dt/lenny-bruce-postcard/BG013-PC.html
1966 - Show: Zig-Zag Man, Big Brother and the Holding Company, Quicksilver Messenger Service, Bill Ham @ SF Avalon Ballroom


Artist: Stanley Mouse
http://www.wolfgangsvault.com/dt/big-brother-and-the-holding-company-poster/FD014-PO.html
1966 - John Lennon's second whimsical book of original prose, poetry, and drawings, entitled "A Spaniard In The Works," is published in his native England
1966 - In an watershed moment for the brother/sister duo later known as the Carpenters, the jazz combo known as the Richard Carpenter Trio wins the Hollywood Bowl's "Battle of the Bands" contest.
1966 - With the McCoys and the Standells opening, the Rolling Stones' 1966 tour begins at the Manning Bowl in Lynn, Massachusetts, inciting yet another crowd riot that the police counteract with tear gas. Rock concerts are banned from the venue for nearly two decades.
1967 - 5th Dimension make their TV debut performing their hit single "Up, Up and Away" on ABC's American Bandstand.
1967 - Guitarist Zal Yanovsky quits the Lovin' Spoonful after their gig at the Forest Hills Music Festival in New York.
1967 - Procol Harum's "A Whiter Shade of Pale" enters the Billboard chart, where it will peak at #5. The song was written by the band around a melody composed by the group's organist, Matthew Fisher, who was inspired by the chord progression of Johann Sebastian Bach's "Orchestral Suite in D," composed between 1725 and 1739.
1967 - Top Hits
"Groovin'" - The Young Rascals
"She'd Rather Be with Me" - The Turtles
"Windy" - The Association
"All the Time" - Jack Greene
1968 - Jim Northrup becomes the sixth big leaguer to hit two grand slams in the same game. The "Slammer's" power surge in the fifth (off Eddie Fisher) and sixth (off Billy Rohr) frames enables the Tigers to rout the Indians at Cleveland Stadium, 14-3.
1970 - On an amendment offered by Senator Robert Dole (R-Kansas) to the Foreign Military Sales Act, the Senate votes 81 to 10 to repeal the Tonkin Gulf Resolution. In August, 1964, after North Vietnamese torpedo boats attacked U.S. destroyers (in what became known as the Tonkin Gulf incident), President Johnson asked Congress for a resolution authorizing the president "to take all necessary measures" to defend Southeast Asia. Subsequently, Congress passed Public Law 88-408, which became known as the Tonkin Gulf Resolution, giving the president the power to take whatever actions he deemed necessary, including "the use of armed force." The resolution passed 82 to 2 in the Senate, where Wayne K. Morse (D- Oregon) and Ernest Gruening (D-Alaska) were the only dissenting votes; the bill passed unanimously in the House of Representatives. President Johnson signed it into law on August 10. It became the legal basis for every presidential action taken by the Johnson administration during its conduct of the war.
1972 - "I Am Woman," by Helen Reddy, was released by Capitol Records. The number one tune (December 9, 1972) became an anthem for the feminist movement. Reddy, from Australia, made her stage debut when she was only four years old. She had her own TV program in the early 1960s. Reddy came to New York in 1966 and has appeared in the films "Airport 1975," "Pete's Dragon" and "Sgt. Pepper's Lonely Hearts Club Band." Reddy also had four million-sellers: "I Am Woman," "Delta Dawn," "Leave Me Alone (Ruby Red Dress)" and "Angie Baby." She had a total of 14 hits on the pop music charts.
http://www.helenreddy.com/
1972 - At tonight's show in Fort Worth, TX, the Rolling Stones film the performance that would become the quadrophonic concert documentary "Ladies And Gentlemen, The Rolling Stones."
1973 - After an extensive two-year investigation, 19 major music label heads, including Clive Davis of Arista and the Gamble-Huff team behind Philadelphia International, are indicted by the state of New Jersey for "payola" practices and income tax evasion
1973 - Legendary rock organist Al Kooper rejoins his first band, Blues Project, onstage during a concert in Central Park.
1973 - In his first year of eligibility, Warren Spahn receives 316 of the 380 votes cast to become a member of the Hall of Fame. The southpaw, who recorded thirteen 20-win seasons, retired as the winningest left-handed pitcher in big league history with 363 victories.
1975 - Top Hits
"Love Will Keep Us Together" - The Captain & Tennille
"When Will I Be Loved" - Linda Ronstadt
"Wildfire" - Michael Murphey
"You're My Best Friend" - Don Williams
1975 - The U.S. Attorney in Newark, New Jersey hands down indictments to 19 music industry executives in a two year investigation. Counts of income tax evasion and payola are leveled. Among those named include: Clive Davis, former president of Columbia Records and Kenny Gamble and Leon Huff, architects of the Philadelphia sound of the 70's.
1977 – Madison, Wisconsin Police Detective Bruce Frey witnessed one of the strangest events of his career when he saw Elvis Presley jump out of his limo and stop two teenagers who were beating up a younger lad at a local gas station. Elvis said, "I'll take you on." Frey remembers: "They looked up at him, froze in mid-punch and the victim ran into the gas station." The pair quickly apologized and Elvis got back into the limo and headed for his hotel room at the Sheraton.
1980 - Nelson Doubleday and Fred Wilpon purchase the Mets for an estimated $21.1 million. The price tag was the highest amount ever paid for a baseball franchise until the Dodgers were sold for over $2 billion in 2012.
1983 - Pitcher Don Sutton of the Milwaukee Brewers struck out Alan Bannister of the Cleveland Indians, the 3,000th strikeout in his career. The Brewers won, 6-2. Sutton wound up his career with 3,574 strikeouts.
1983 - Top Hits
"Flashdance...What a Feeling" - Irene Cara
"Time (Clock of the Heart)" - Culture Club
"Electric Avenue" - Eddy Grant
"You Can't Run from Love" - Eddie Rabbitt
1984 - Joe Morgan of the Oakland A's hit the 256th home run of his career to break the record held by Rogers Hornsby for most home runs by a second baseman.
1985 - The 1983 Heisman Trophy winner, Mike Rozier, jumped from the United States Football League to the Houston Oilers of the NFL. Rosier signed for more than two million dollars over a four-year period.
1987 - Thunderstorms spawned six tornadoes in eastern Colorado. Baseball size hail was reported near Yoder, CO, and thunderstorm winds gusting to 92 mph derailed a train near Pratt, KS. The town of Gould, OK, was soaked with nearly an inch and a half of rain in just ten minutes.
1988 - Forty-three cities reported record high temperatures for the date. Valentine NE reported an all-time record high of 110 degrees, and highs of 102 degrees at Casper, WY, 103 degrees at Reno, NV, and 106 degrees at Winnemucca, NV, were records for the month of June. Highs of 98 degrees at Logan, UT, and 109 degrees at Rapid City, SD, equaled June records. Lightning killed twenty-one cows near Conway, SC
1989 - Paul Simon brought his "Graceland" tour to Moscow, playing the first of two concerts before 5,000 people in Gorky Park. It was Simon's first appearance in the Soviet Union.
1989 - The Beatles finally get a US #1 Country hit when Rosanne Cash's cover of "I Don't Want To Spoil The Party" reaches the top spot.
1991 - Top Hits
"Rush, Rush" - Paula Abdul
"Losing My Religion" - R.E.M.
"Unbelievable" - EMF
"The Thunder Rolls" - Garth Brooks
1992 - Portland, Oregon became the first city outside of New York to host the NBA (National Basketball Association draft). At the Portland Memorial Coliseum, the first overall pick went to the Orlando Magic who picked 7'1" center Shaquille O'Neal of LSU.
1992 - Billy Joel's old alma mater, Hicksville High in Long Island, NY, awards the singer-songwriter an honorary diploma in place of the one he never stayed in school to receive.
1993 - Hank Williams' illegitimate daughter Jett is awarded a piece of the country legend's estate from his son, Hank Jr.
1997 – Seattle's Randy Johnson struck out 19 and lost to the Oakland A's.
1998 - Johnny Cash makes his first public appearance since announcing his battle with Shy-Drager Syndrome, walking onstage at Kris Kristofferson's latest Nashville concert to sing Cash's hit "Sunday Morning Coming Down," written by Kris.
1998 - AT&T announced that it was buying cable TV giant TCI for $31.7 billion. The deal let AT&T move closer to its goal of providing local phone and high speed Internet service to millions of U.S. homes
1999 - Eric Clapton puts 100 of his guitars up for auction in New York at Christie's to raise money for his drug rehab clinic, the Crossroads Centre in Antigua. His 1956 Fender Stratocaster, named Brownie, was sold for a record $497,500. The guitar was used to record "Layla." The auction helped raise nearly $5 million for the clinic.
2001 - Believed to be an historical first, sixty-eight Major League umpires participate in a pre-season session to practice calling strikes as defined by the rule book. With the help of minor leaguers wearing tapes nine inches above their belts, the men in blue get a good look at pitches, normally called balls, which now will considered a strike as the rulebook interpretation of the zone will be enforced this upcoming season.
2004 - US President George W. Bush awards the Medal of Freedom to Doris Day.
2012 - Billboard.com named Olivia Newton-John's 1982 hit, "Physical" as The Sexiest Song of All Time. Other classic Rock songs that made the top ten were Rod Stewart's "Tonight's The Night", Marvin Gaye's "Let's Get It On", Donna Summer's "Hot Stuff" and another Rod Stewart contribution, "Da Ya Think I'm Sexy".
2014 - The original lyrics to 'Like a Rolling Stone,' handwritten by Bob Dylan on hotel stationery, sold for $2 million at auction

Stanley Cup Champions:
1995 - New Jersey Devils
-------------------------------------------------------------

SuDoku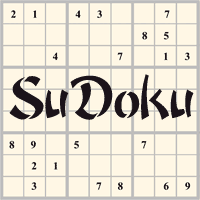 The object is to insert the numbers in the boxes to satisfy only one condition: each row, column and 3x3 box must contain the digits 1 through 9 exactly once. What could be simpler?
http://leasingnews.org/Soduku/soduko-main.htm
--------------------------------------------------------------

Daily Puzzle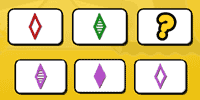 How to play:
http://www.setgame.com/set/puzzle_frame.htm
Refresh for current date:
http://www.setgame.com/set/puzzle_frame.htm
--------------------------------------------------------------


http://www.gasbuddy.com/
http://www.gasbuddy.com/GB_Map_Gas_Prices.aspx
http://www.gasbuddy.com/GB_Mobile_Instructions.aspx
--------------------------------------------------------------

Weather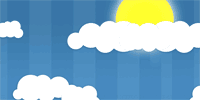 See USA map, click to specific area, no commercials
--------------------------------------------------------------

Traffic Live---
Real Time Traffic Information
You can save up to 20 different routes and check them out with one click,
or type in a new route to learn the traffic live
--------------------------------