Wednesday, June 14, 2017


Today's Equipment Leasing Headlines

Credit Bureaus Erasing Negative Info
---Only When It Doesn't Have Specific Data
PayPal Extends Business Loans with New Technology
Promising Pre-Select $5,000 Loans
20% of Self Employed Born Outside of the U.S.
by Bob Coleman, Coleman Reports
Aggregate Funding Sources
(Online: connects lessees, lessors, and vendors)
Leasing News Display Adverting
Not Banners, Real Ads
Sales Makes it Happen by Kit Menkin
You Become What You Attract
CLFP Circular - News, Photos, Barry Marks, Esq., CLFP
Message from the President Amy Spragg, CLFP
Labrador Retriever
Kansas City, Missouri
Attorney Ellen Stern to Retire/
Change in Attorneys Specializing in
Banking, Finance, and Leasing
News Briefs---
SoFi Applies for Bank Charter
Alternate Finance Company Capitalized $1.9 Billion
Banks Overwhelmingly Embarking
on the Digital Transformation Journey
Children's Apparel Retailer Gymboree Files for BK
Also to Close 375 Stores
Sears laying off 400 corporate employees
Many in Hoffman Estates Hq., Illinois
Time Inc. cutting 300 staffers from worldwide workforce
through both voluntary buyouts and layoffs
Broker/Funder/Industry Lists | Features (writer's columns)
Top Ten Stories Chosen by Readers | Top Stories last six months
www.leasingcomplaints.com (Be Careful of Doing Business)
www.evergreenleasingnews.org
Leasing News Icon for Android Mobile Device
You May have Missed---
Baseball Poem
Sports Brief----
California Nuts Brief---
"Gimme that Wine"
This Day in American History
SuDoku
Daily Puzzle
GasBuddy
Weather, USA or specific area
Traffic Live----
######## surrounding the article denotes it is a "press release" and was not written by Leasing News nor information verified, but from the source noted. When an article is signed by the writer, it is considered a "by line." It reflects the opinion and research of the writer.
Please send a colleague and ask them to subscribe. We are free.
Email kitmenkin@leasingnews.org and in subject line: subscribe

[headlines]
--------------------------------------------------------------
Credit Bureaus Erasing Negative Info
---Only When It Doesn't Have Specific Data
Reports that Equifax, Experian and TransUnion will remove tax liens, civil judgements, from credit reports, thus improving credit scores, have omitted explanations as to why. The firms will do so if those data don't include at least three data points: a person's name, address and either a social security number or date of birth.
The credit agencies have had many suits and complaints about wrong credit reports, primarily because the liens and judgments have found their way onto the wrong credit report.
Articles on this change estimated 12 million Americans will experience a rise in their credit scores, due to this change.
The agencies believe increases may be 20 points or less, although some may be greater.
There also may be a delay in the changes being made to credit reports.
There are many credit card companies as well as on line companies who will run your credits reports for you, for free or an annual fee.
The change in policy is expected to start July 1, but it is reported it may take many months to complete.


[headlines]
--------------------------------------------------------------
PayPal Extends Business Loans with New Technology
Promising Pre-Select $5,000 Loans
Known for rapid processing and completing payments for what is for sale on their website, as well as for merchants and consumers at other websites, PayPal has been expanding into the direct lending marketplace.
The latest is a quick $5,000 loan: "For a limited time, sign up for a PayPal Business Account, process $50,000 in payments, and get pre-selected for a $5,000 business loan, with no credit check. Terms and conditions apply."
The company has been revamping its Financial Technology with new programs that appear to be leading the lending industry.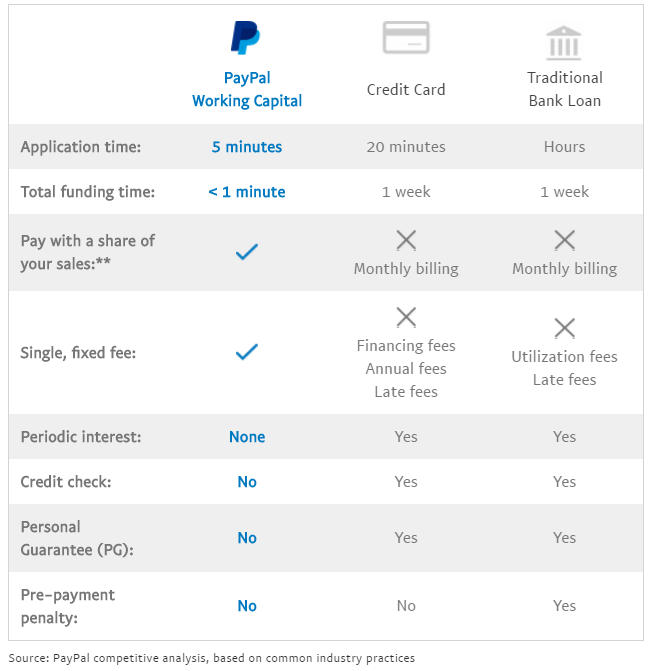 Source: PayPal competitive analysis,
based on common industry practices
[headlines]
--------------------------------------------------------------
20% of Self Employed Born Outside of the U.S.
by Bob Coleman, Coleman Reports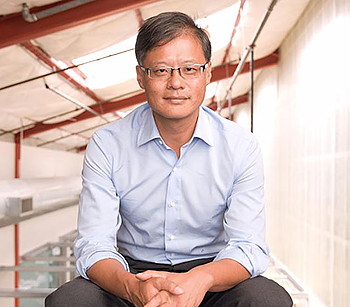 Stats to know.
Over the last 20 years, the role of immigrant entrepreneurs has grown. The percentage of the self-employed who were born abroad more than doubled between 1994 and 2015, growing from 8.6 percent to 19.5 percent.
Consider this story.
Jerry was born in Taiwan to parents who had fled there from China. His father died when he was very young, and, a few years later, his mother moved the family to the United States. Although she had taught English professionally in Taiwan, the only word Jerry knew when he arrived was "shoe."
Jerry learned English quickly and did well in school. He enrolled in Stanford and began creating websites as a hobby. His first website was about sumo wrestlers. He also created a website about other websites called "Jerry's Guide to the World Wide Web." Within months, the traffic it generated was such a burden for the computer infrastructure at Stanford that officials requested another host be found.
The name of the website was changed to Yahoo! Jerry, whose full name is Jerry Yang, pictured above, and cofounder David Filo incorporated, obtained venture capital, and began hiring employees. The value of Yahoo! peaked at over $100 billion in 2000 before declining, and the personal wealth of Jerry Yang was still estimated to exceed $2 billion in 2016.
Entrepreneurship has been growing among immigrants like Jerry Yang.
The percentage of individuals born abroad who were self-employed increased from 5.9 percent in 1994 to 6.5 percent in 2015. In contrast, the percentage of those born in the United States who were self-employed decreased from 7.4 percent in 1994 to 5.7 percent in 2015.
bob@colemanreport.com
Coleman Report
[headlines]
--------------------------------------------------------------
Aggregate Funding Sources
(Online: connects lessees, lessors, and vendors)
These are online companies that connect via Financial Technology to funders of business loans, leasing, working capital, and other finance methods to secure credit approval that meets the criteria of the funder that they represent as well as being the most attractive rate and terms for the applicant.
Some of these aggregate funding sources also will accept applications from third party originators (often called "brokers.") Several also provide other services such as insurance, as well as utilization of their technology software.
[headlines]
--------------------------------------------------------------
Not Banners, Real Ads
Display Advertising
Leasing News does not do small or flashing banner ads, but what are considered "display ads." They are larger, with more information, and are not placed at random. They are specifically displayed in news stories that will appeal to the clients the "display ad" is directed. The ads are placed by the editor in each news edition.
Prices Vary and depend on the term chosen
Longer terms as well as a "mix and match of sizes" are available.Most longer term advertisers have ads that rotate, meaning a different ad appears in each news edition.
| | | | |
| --- | --- | --- | --- |
| Discount: | Quarterly | Semi-annual | |
| One Month | Three Months | Six Months | One Year |
| $695 | $650 | $600 | $550 |
| $895 | $795 | $750 | $700 |
| $995 | $885 | $850 | $800 |
$695.00
6.5W X 2.5 H
468W X 180H
$895
6.5" W X 2.5" H
468W X 180H
$995
6.5" W X 4" H
468W X 288H

Sizes are approximate and may vary, depending on the ad.
[headlines]
--------------------------------------------------------------
Sales Makes it Happen
by Kit Menkin
You Become What You Attract
The title of this article not only applies to those in sales, but to companies themselves, and perhaps to life itself.
In my experience, new sales individuals are attracted mostly to large lease transactions. They get off the track easily, especially if they have set themselves up on a quota or are in a lull. They think one large lease will make up from the lack of "regular" leases they have been advised to follow.
Sometimes it is the "bragging" or "feeling good about yourself" that you are working on a very large deal. You tell your boss, your colleagues, your spouse, and others, about working on the large deal. Maybe it is the idea of the "big money" or in the circle of "top executives" or the perhaps feeling you have arrived because "look at the big deal I am working on."
Most large ticket deals that you first stumble into do not go together as they are either not credit worthy, (so why you are working on it?), many are shopping as they know their situation, but don't tell you they are also looking elsewhere, or if they are credit worthy, when it comes time to place the order, they have gone with someone who has a much better rate.
There is always someone with a better rate. There is no convenience or "I am doing the lease because I like you." They will bid it out. Just like the old Wild West, there is always someone who is faster in the draw, especially if you are new to the game. However, most of the time, the reason you are invited to work on the large transaction is they have nowhere else to go, and that is also where you will wind up.
This also applies to those in sales that rely on getting ten to fifteen points (or more) on a deal. They are not interested in cultivating a vendor or asking a customer for repeat business, referrals, or cold calling. They want the deal that is almost impossible to put together, but somehow they do, or find someone who will do the lease. Sometimes it is the challenge, but in reality, it is "I can make more money." All of a sudden, they find themselves boxed into this market and then it becomes not only the type of customer they find, but the type of customer that finds them.
The vendor who said he will send you all his business if you put this together, in reality, what he sends you is the business his regular source that pays him a "spiff" can't do. You have become what you attract… the deals his regular leasing company can't do.
Mac Pollock at Key Lease used to say, "You sleep with dogs, you get fleas."
Another failure is visiting or telephoning customers who always have too much time, want to talk a lot, and you certainly enjoy the call. The reason they have a lot of time is business is not that good. If you have too many of these on your route during the day, your business will become as theirs is: not too good.
If you are a company that is making compromises on your credit or what direction you are going, you most likely will wind up there, too.
This also has a positive side: if that is what you are purposely trying to attract and have geared your operation for this "type," it is your goal. You chose it, it didn't' choose you.
This approach of "you become what you attract" also applies to your personal life, your circle of friends, accepting your children's circle of friends, and accepting what others want you to do.
Sales Makes it Happen
http://leasingnews.org/Legacy/index.html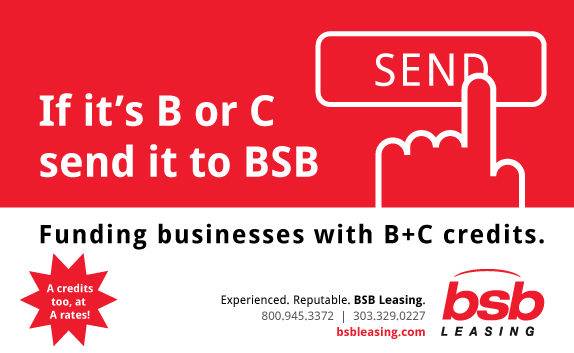 [headlines]
--------------------------------------------------------------
CLFP Circular - News, Photos, Barry Marks, Esq., CLFP
Message from the President Amy Spragg, CLFP

Amy Spragg, CLFP
Pacific Capital
"It feels as if 2017 just started, yet we are already in June preparing for summer vacations, graduations and the planning of another new school year. In this brief period of time, there has been monumental progress at the CLFP Foundation. We have held three Academies for Lease & Finance Professionals in Minneapolis, Atlanta and Chicago already this year. We have had an impressive 60 new CLFPs and Associates added in 2017, bringing our total membership to 443 and are anticipating reaching 500 by the end of the year.
"Our Committees have been hard at work accomplishing their initiatives to ensure the Foundation continues to stay up to date on emerging technology, industry knowledge and networking opportunities. Specifically, the CLFP Body of Knowledge was completely rewritten to better organize and reflect the current processes, changing regulations and challenges in our industry. This Body of Knowledge will serve as the template for the Handbook Committee to update the book which will be professionally edited later this year.
"The Exam Committee has completed the new online exam which has officially been rolled out, tested and adopted by the Foundation. In order to continue with utmost integrity for our members, there are four versions of the exam complete with clearer and more precise questions and relevant essay problems for each section. The new exam has been well-received and has been completed in far less time than exams of the past. Now the excuse of, "I don't have 8 hours to spend to take the test" no longer applies. Applicants can go at their own pace and complete the exam as quickly or slowly as they wish (within the allotted time, of course).
"The ALFP Committee has just completed the update of the curriculum to reflect the changes on the exam and give the class a new, more interactive feel.
On August 24th, we will be celebrating our 3rd annual CLFP Day. It is a wonderful opportunity to celebrate the designation with other CLFPs in your region. Please look for information for an event near you or plan your own gathering. It can be as small or large as you want, we just want; to see our membership get together and recognize their participation in a great industry and Foundation. If you would like to plan an event in your region, please contact Reid and she will help you with the process.
"There are still many opportunities for you to get involved in our Foundation. Please feel free to contact Reid, myself or any of our board members to discuss how you can become a bigger part of this growing and thriving organization. I appreciate your participation and input and look forward to seeing you at our next industry event."
Amy Spragg, CLFP
2017 CLFP Board of Directors President


Full Spring CLFP Circular (10 pages)
http://leasingnews.org/PDF/CLFPSpring2017.pdf
[headlines]
--------------------------------------------------------------
Labrador Retriever
Kansas City, Missouri

Dorie
Female
1 Year, 1 Month
Medium Size
Color: Black
Spayed
Prefer a calm, quite home
Needs to be only dog in home
No kids under 5 years old
Adoption Fee: $130
Wayside Waifes
3901 Martha Truman Road
Kansas City, Missouri
email: info@waysidewaifs.org
Adoption Hours:
MondayCLOSED
TuesdayCLOSED
WednesdayNoon-8pm
ThursdayNoon-8pm
FridayNoon-8pm
Saturday10am-6pm
Sunday1pm-6pm
Adopt a Pet
http://www.adoptapet.com/
[headlines]
--------------------------------------------------------------
Attorney Ellen Stern to Retire/
Change in Attorneys Specializing in
Banking, Finance, and Leasing
Ellen M. Stern, Esq. announces, "I am officially retiring at the end of June and no longer taking any new business at all. I will continue to phone and doc assist everyone who has been with me over all these years but no more collection and no more CFL, it is just too time consuming and stressful. Please delete me from the list of attorney on the web site. Good Luck in the future and thanks for everything, ELLEN"
She was noted In Leasing News as one the "Most Influential Lawyers in Equipment and Financing:
"Ellen Michelle Stern was admitted to the Law Board May 31, 1979. She specializes in leasing. Her email address is leaselaw@msn.com. She has helped many independents and lessors obtain a California Finance Lender's license. A small office in her home allows her to specialize in smaller clients that large firms do not consider, making her unique in the industry. The person who nominated her was not aware of a description utilized in an article she wrote for Leasing News:
"Ellen M. Stern, Esq.
The mainstay of my client base is the leasing industry, in which I have a multitude of connections and resources. My Fixed Fee Programs provide for a single set fee for the entire pleadings process for Claim and Delivery to recover possession of the equipment, for Relief from Stay and for Non-Dischargeability Complaints in Chapter 7s, and I also offer a wonderfully successful and inexpensive collection tool for accounts that are already 60 to 120 days past due that I laughingly entitled my SLAM and has followed with me as useful, practical and very results-oriented. I have found that as long as the client knows up-front what the cost will be the client remains understanding of and satisfied with the process. I also always quote ballpark prices for everything prior to engaging in any legal tactics, so there are no surprises for the client. My hourly rates are also highly competitive and I make many of my court appearances telephonically to reduce the cost to the client."
Attorneys Who Specialize in
Banking, Finance, and Leasing
Birmingham, Alabama
The lawyers of Marks & Associates, P.C. have over 30 years experience in dealing with virtually every type of equipment financing and are recognized throughout the industry for prompt, practical solutions and exemplary service. They offer cost-conscious, effective lease enforcement and good counsel.
Email: Barry@leaselawyer.com
Website: www.leaselawyers.com


Kenneth C. Greene





California
Leasing and Financial consultant, active in several leasing
associations, as well as involved in music and film production inLA. Mention "Leasing News" for a free consultation.
818.575.9095
Skype: 424.235.1658
ken@kengreenelaw.com

Connecticut, Southern New England:
EVANS, FELDMAN & BOYER, LLC Collections, litigation, documentation, portfolio sales and financing, bankruptcy. We represent many of the national and local leasing companies doing business in this state. Past chairman EAEL legal committee. Competitive rates.
email: rcfeldman@snet.net
Los Angeles/Santa Monica
Hemar & Associates, Attorneys at Law
Specialists in legal assistance, including debt collection, equipment recovery, litigation for 35 years. Fluent in Spanish.
Tel: 310-829-1948
email: phemar@hemar.com


David G. Mayer
Partner, Dallas, Texas
Schackelford, Bowen, McKinley & Norton
9201 N. Central Expressway
Fourth Floor
Dallas, Texas 75231
Telephone: (214) 780-1400
Web site

Los Angeles, Southern CA
Seasoned attorney representing secured creditors in auto finance and truck/equipment lease industry. Bankruptcy and State Court litigation. Vincent V. Frounjian (818) 990-0605 or email: vvf@pacbell.net.

Encino, California: Statewide "ELFA"
Hemar, Rousso & Heald, LLP 30 yr excellent reputation Lessor representation commercial litigation, debt collection, and bankruptcy.
Call Stephen E. Jenkins Esq (818) 501-3800

Los Angeles, Statewide: CA. "ELFA" Aggressive creditors rights law firm specializing in equipment leasing handling collection matters on a contingency, fixed fee or hourly cbasis. email:RGarwacki@prodigy.net


Los Angeles, Statewide: CA "ELFA"
Practice limited to collections, bankruptcy and problem accounts resolution. Decades of experience. 10-lawyer firm dedicated to serving you. Call Ronald Cohn, Esq. (818)591-2121 or email. Email: rrcohn@aol.com


Los Angeles- Statewide, CA
Lawyer specializing in banking and leasing issues statewide. Documents and litigation.
Tom McCurnin, Barton, Klugman & Oetting. Voice: (213) 617-6129
Cell:(213) 268-8291
Email:
tmccurnin@bkolaw.com

California & National
Paul Bent – More than 35 years experience in all forms of equipment leasing, secured lending, and asset based transactions. Financial analysis, deal structuring, contract negotiations, documentation, private dispute resolution, expert witness services.
(562) 426-1000
www.paulbent.attorney
pbent@paulbent.attorney

Illinois

Kevin E. Trabaris: Concentrates his practice in the areas of commercial finance, corporate and business transactions. Extensive experience representing banks, financial companies, equipment lessors, insurers and other funding and intermediary entities and borrowers in connection with thousands of business financing matters. He has handled everything from small ticket transactions to billion dollar syndicated loans, real estate financing to asset-based facilities.
Email: ktrabaris@llflegal.com
Work: 312.667.1354
Cell: 847.840.4687
http://llflegal.com/attorneys/kevin-trabaris/

Massachusetts (collection/litigation coast to coast)
Modern Law Group focuses its practice on collections, lease enforcement and asset recovery. For the past five years, our attorneys have helped clients recover millions of dollars. We are able to cover your needs coast to coast.
Email phone 617-855-9085 www.modernlawgroup.com

Michael J. Witt, experienced bank, finance, and leasing attorney, also conducts Portfolio Audits. Previously he was Managing Counsel, Wells Fargo & Co. (May, 2003 – September, 2008); Senior Vice President & General Counsel, Advanta Business Services (May, 1988 – June, 1997) Tel: (515) 223-2352 Cell: (515) 868-1067
E-mail: MWitt@Witt-Legal.com
Web: www.witt-legal.com



National: The OMEGA Network Group-nationwide legal representation of small and mid ticket equipment lessors-flat fee bankruptcy & replevin, contingent collection,
billable litigation (704-969-3280)
tong_92@yahoo.com

National: Coston & Rademacher: Business attorneys serving the lease-finance industry since 1980. Transactional, documentation, corporate/finance, workouts, litigation, bankruptcy, portfolio management. Chicago-based national practice. Jim Coston, CLP (Members: ELFA, NEFA).
email: Jcoston@costonlaw.com
Website:www.costonlaw.com

St. Louis County , MO. - statewide:
Schultz & Associates LLP., collections, negotiation, and litigation. Also register and pursue recovery on foreign judgments. Contingency and reasonable hourly rates.
Ronald J. Eisenberg, Esq.
(636) 537-4645 x108
reisenberg@sl-lawyers.com
www.sl-lawyers.com
NJ, De, Pa: Specializing in leased equipment/secured transactions. Collections, replevins/workouts reasonable rates. Sergio Scuteri/Capehart & Scratchard, PAsscuteri@capehart.com / www.capehart.com
New York and New Jersey

Frank Peretore
Chiesa Shahinian & Giantomasi
West Orange, New Jersey
http://www.csglaw.com/
biographies/frank-peretore
Phone 973-530-2058
fperetore@csglaw.com
Documentation, portfolio purchase & sale, replevin, workouts, litigation, collection, bankruptcy. Aggressive. Over 30 years experience.

Thousand Oaks, California:
Statewide coverage Spiwak & Iezza, LLP 20+ years experience,Representing Lessors banks in both State/ Federal Courts/ all aspects of commercial leasing litigation.
Nick Iezza 805-777-1175
niezza@spiwakandiezza.com

[headlines]
--------------------------------------------------------------

News Briefs---
SoFi Applies for Bank Charter
Alternate Finance Company Capitalized $1.9 Billion
https://techcrunch.com/2017/06/12/sofi-applies-to-be-a-bank/
Banks Overwhelmingly Embarking
on the Digital Transformation Journey
http://www.datamation.com/data-center/banks-overwhelmingly-embarking-on-the-digital-transformation-journey.htm
Children's Apparel Retailer Gymboree Files for Bankruptcy
Also to Close 375 Stores
https://www.nytimes.com/reuters/2017/06/12/business/12reuters-gymboree-bankruptcy.html?_r=0
Sears laying off 400 corporate employees
Many in Hoffman Estates Hq., Illinois
http://www.chicagobusiness.com/article/20170
Time Inc. cutting 300 staffers from worldwide workforce
through both voluntary buyouts and layoffs
http://nypost.com/2017/06/13/time-inc-cutting-300-staffers-from-worldwide-workforce/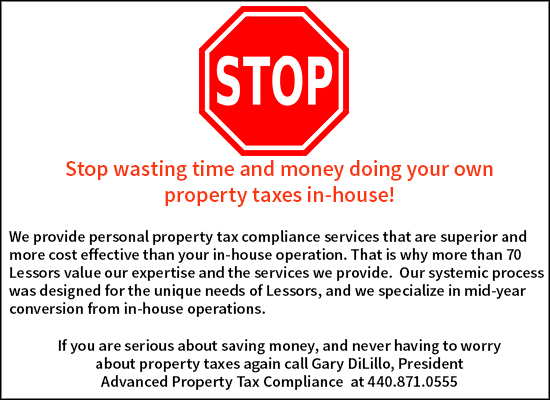 [headlines]
--------------------------------------------------------------

You May Have Missed---
This robot-powered restaurant is one step closer
to putting many fast-food workers out of a job
http://www.businessinsider.com/momentum-machines-funding-robot-burger-restaurant-2017-6
[headlines]
--------------------------------------------------------------
Poem ---
The game was tied in the bottom of nine
A runner on third and two out
In the dead still air a mosquito's whine
Was all you could hear, then a shout
"Do something Ben, murder the ball,
For crying out loud get a hit."
Ben strode to the plate to answer the call
The now restless fans knew this was it
He dug in his right foot then positioned his left
And tapped the plate twice with his bat
Then he pulled it back slowly as to measure its heft
And tensed his whole frame like a cat
The pitcher glared in, the Ump hunkered down
Then the ball on its way like a shot
Ben pulled the trigger, his body unwound
And the ball hit the bat with a "Thock"
This is the sum that the game's all about
This instant is not just a dream
The split second physics, a hit or an out?
Each player and fan poised to scream
John W. Knight
[headlines]
--------------------------------------------------------------

Sports Briefs----
'I'm Ready': The text that started the Warriors dynasty
https://www.si.com/nba/2017/06/13/golden-state-warriors-kevin-durant-nba-championship-draymond-green-text
Warriors Are What Every Team Should Hope to Be
http://bleacherreport.com/articles/2715369-hate-them-if-you-want-but-the-warriors-are-what-every-team-should-hope-to-be
Kevin Durant Becomes 3rd Player to Win Finals MVP
in 1st Year with Team
http://bleacherreport.com/articles/2715411-kevin-durant-becomes-3rd-player-to-win-finals-mvp-in-1st-year-with-team
An inside look at Kevin Durant's first three hours
as an NBA champion
http://www.eastbaytimes.com/2017/06/13/an-inside-look-at-kevin-durants-first-three-hours-as-an-nba-champion/
Andrew Luck unsure if he'll be ready for training camp
http://www.theredzone.org/BlogDescription/tabid/61/EntryId/63770/Andrew-Luck-unsure-if-he-ll-be-ready-for-training-camp/Default.aspx
Chip Kelly Pays Bill Belichick a Visit at Patriots OTA Practice
http://www.csnne.com/new-england-patriots/chip-kelly-pays-bill-belichick-visit-patriots-ota-practice
Meet the 1st Woman to Get a CFB Scholarship
http://bleacherreport.com/articles/2715385-nfl-first-female-player-becca-longo-kicker
[headlines]
--------------------------------------------------------------


California Nuts Briefs---
Working poor, doctors score gains under California budget deal
http://www.sacbee.com/news/politics-government/capitol-alert/article155874009.html
Key jobs that don't pay enough to live in Sonoma County
Other SF Bay Rent Prices
http://www.pressdemocrat.com/business/7083217-181/key-jobs-that-dont-pay?artslide=0
Google's plan for a massive San Jose tech village could grow even larger
http://www.mercurynews.com/2017/06/12/google-downtown-san-jose-village-plans-swell-reach-8-million-square-feet/
[headlines]
--------------------------------------------------------------



"Gimme that Wine"

http://www.youtube.com/watch?v=EJnQoi8DSE8
C. Mondavi & Family Board Of Directors Appoints Judd Wallenbrock
President and Chief Executive Officer
https://www.winebusiness.com/people/
Raymond Vineyards Purchases the 55-acre
Bartolucci-Stice Vineyard in St. Helena
https://www.winebusiness.com/news/?go=getArticle&dataid=185700
The PlumpJack Group Announces Opening of Howell Mountain Vineyard, Winemaking & Hospitality Facility as an Extension of CADE Estate Winery
https://www.winebusiness.com/news/?go=getArticle&dataid=185687
Which Sonoma Winery Produced the First California Cabernet
with Cuttings from Chateau Lafite and Margaux?
https://www.winebusiness.com/news/?go=getArticle&dataid=185690
Christie's and Wally's Partner on New York Wine Auctions
June 22
http://www.winespectator.com/webfeature/show/id/Christies-and-Wallys-Partner
Climate Change Is Coming for Your Favorite Wine
https://www.eater.com/2017climate-change-wine-burgundy-chablis-california
Free Mobile Wine Program
http://leasingnews.org/archives/Feb2010/2_26.htm#mobile
Wine Prices by vintage
http://www.winezap.com
http://www.wine-searcher.com/
US/International Wine Events
http://www.localwineevents.com/
Leasing News Wine & Spirits Page
http://two.leasingnews.org/Recommendations/wnensprts.htm

[headlines]
----------------------------------------------------------------
This Day in American History
1642 – The first compulsory education act in the Colonies was passed by Massachusetts.
1775 - The Continental Congress established the army as the first US Military service.
1777 - John Adams introduced the following resolution before the Continental Congress, meeting at Philadelphia: "Resolved, That the flag of the thirteen United States shall be thirteen stripes, alternate red and white, that the union be thirteen stars, white on a blue field, representing a new constellation." (by the way, this is a legal holiday in Pennsylvania). The blue field was to bear 13 stars, one for each state. The tradition that Betsy Ross designed the flag has been almost completely discredited. The flag was originally suggested by Francis Hopkinson, a member of the Continental Navy Board from 1776 to 1778, who is considered by historians to be the father of the Stars and Stripes.
1811 - Birthday of American writer Harriet Beecher Stowe (d. 1896), daughter of the Reverend Lyman Beecher and sister of Henry Ward Beecher, at Litchfield, CT. Author of "Uncle Tom's Cabin," an antislavery novel that provoked a storm of protest and resulted in fame for its author. Two characters in the novel attained such importance that their names became part of the English language—the Negro slave, Uncle Tom, and the villainous slave owner, Simon Legree. The reaction to "Uncle Tom's Cabin" and its profound political impact are without parallel in American literature. It is said that during the Civil War, when Harriet Beecher Stowe was introduced to President Abraham Lincoln, his words to her were, "So you're the little woman who wrote the book that made this great war."
http://digital.library.upenn.edu/women/stowe/StoweHB.html
http://www.bragi.com/classics/s/hbs1811/utomc01.shtml
1820 - Birthday of John Bartlett (d. 1905) at Plymouth, MA. American editor and compiler (Bartlett's "Familiar Quotations," 1855). Though he had little formal education, he created one of the most-used reference works of the English language after being asked continuously for information on quotations while working at the University Book Store in Cambridge, MA. No quotation of his own is among the more than 22,000 listed today, but in the preface to the first edition, he wrote that the object of his work "originally made without any view of publication" was to show "the obligation our language owes to various authors for numerous phrases and familiar quotations which have become household words." The eighteenth edition, which came out in 2012, was edited by poet, critic, and editor Geoffrey O'Brien, also the editor-in-chief of the Library of America.
http://www.bartleby.com/100/
1834 - My son Dash, who attended diving school in the U.S. Navy could tell you more, but the first practical diving suit was patented by Leonard Norcross of Dixfield, ME, for a "water-dress." It consisted of an airtight rubber garment to which was attached a brass cap or helmet that rested on the shoulders. The cap was connected to an air pump on the boat by means of a rubber hose. The feet were weighted with heavy lead shot.
http://www.divingheritage.com/waybackkern.htm
1834 - Isaac Fisher, Jr. of Springfield, VT, was granted four patents on his invention he called "sandpaper."
1846 - John Frémont launched the Bear Flag Revolution and established the California Republic, an unrecognized breakaway state that, for twenty-five days in 1846, militarily controlled the area to the north of San Francisco Bay. Several American immigrants in Alta California rebelled against the Mexican government. The immigrants had not been allowed to buy or rent land and had been threatened with expulsion from California because they had entered without official permission. Mexican officials were concerned about a coming war with the United States coupled with the growing influx of Americans into California. The rebellion was soon overtaken by the beginning of the Mexican-American War. The name "California Republic" appeared only on the flag the insurgents raised in Sonoma. It indicated their aspiration of forming a republican government for California. The insurgents elected military officers but no civil structure was ever established. The flag featured an image of a California grizzly bear and became known as the Bear flag and the revolt as the Bear Flag Revolt. The current flag of California is a derivative of the Bear flag. William. B. Ide served as President of the Republic of California until July 9. Governor Vallejo was also taken prisoner during the skirmish and was moved to Sutter's Fort.
1848 - The San Francisco "California Star" ceased publication because the staff had rushed to the gold fields.
1850 - Howard Engine Co. No. 13 and Sansome Hook and Ladder Co. No. 3 organized in San Francisco. The Sansome company carried fifty-foot ladders, the largest in the state. The company also had charge of the powder magazine at its Montgomery St. quarters for use during conflagrations. Third Great Fire destroyed the area between Clay, California and Kearny all the way down to the Bay. 300 more buildings were lost, and the damages were $5,000,000. The fire started in the Sacramento Bakery at the rear of the Merchants Hotel at Clay and Kearny streets.
1863 – The 2d Battle of Winchester was part of the Gettysburg Campaign. As Confederate Lt. Gen. Ewell moved down the Shenandoah Valley toward Pennsylvania, his corps defeated the Union Army garrison, capturing Winchester and numerous Union prisoners. The victory cleared the Valley of Federal troops and opened the door for Lee's second invasion of the North. The capturing of ample supplies justified Lee's conceptual plan to provision his army on the march. The Federal defeat stunned the North and Secretary of War Stanton called for additional militia to be federalized. Shortly afterwards, President Lincoln requested 100,000 volunteers to repel the threatened invasion. The casualty ratio, favoring the South, in this engagement was amazing, the most lopsided for an engagement of this size in the entire war. It's no wonder that Confederate artillerist Maj. Robert Stiles wrote, "This battle of Winchester ... was one of the most perfect pieces of work the Army of Northern Virginia ever did."
1864 - US Congress ruled that Black soldiers must receive equal pay.
http://www.shsu.edu/~his_ncp/AfrAmer.html
http://www.cr.nps.gov/history/online_books/rthg/chap7.htm
1864 - The James River Bridge, the longest (2100 ft.) pontoon bridge ever used in war, was constructed in eight hours by 450 Union engineers. Extending from Windmill Point to Fort Powhatan in Virginia, the structure enabled Grant's forces to cross the James River and to move on Petersburg, a vital communications center south of Richmond. The next three days, at the Battle of Petersburg, Union forces were unable to take the strategic city in the face of what historians call the brilliant strategy by General Robert E. Lee. The actual siege continued until April of the following year: Battle of Five Forks, April 1; evacuation of Richmond and Petersburg, April 2; Union forces occupy Petersburg, April 3; Gen. Lee surrenders to Gen. Grant at Appomattox, April 9; President Lincoln is shot by John Wilkes Booth, April 14.
http://www.civilwar.com/va81.htm
http://www.mdgorman.com/2538.htm
http://www.mdgorman.com/2539.htm
http://www.mdgorman.com/2465.htm
http://wargame.com/images/acw/image25.html
http://www.mdgorman.com/2466.htm
http://www.treasurenet.com/images/civilwar/civil007.html
http://www.flowerdew.org/Prince.html
http://cti.itc.virginia.edu/~ela/letters/dcgdiary2.html
http://www.virginiasheartland.org/recreation.html
http://www.civilwar-va.com/virginia/va-central/1864tour.html
http://www2.cr.nps.gov/abpp/battles/va063.htm
1877 - The first African-American West Point graduate was Henry Ossian Flipper, born a slave on March 29, 1856 in Thomasville, GA. He was a cadet from May 20, 1873, to June 14, 1877. He was appointed a second lieutenant in the 10th Cavalry on June 15, 1877, and remained in service until June 30, 1882 when he was dismissed for conduct unbecoming an officer and a gentleman. In December,1976, the Army reviewed his court-martial charge and changed his discharge record from dishonorable to honorable.
http://lala.essortment.com/henryossianfli_ricp.htm
http://www.rose.net/flipper.htm
http://docsouth.unc.edu/flipper/menu.html
http://www.allenscreations.com/dghof.html
http://www.amazon.com/exec/obidos/ASIN/0803268904/inktomi-bkasin-20
/102-3693736-6012943
1876 – The California Street Cable Car Railroad Co was founded by Leland Stanford. The company's first line opened on California Street in 1878 and is the oldest cable car line still in operation. The company remained independent until 1951, outlasting all the other commercial streetcar and cable car operators in the city. The city purchased and reopened the lines in 1952; the current cable car system is a hybrid made up of the California Street line, and the Hyde Street section of Cal Cable's O'Farrell, Jones & Hyde line, together with other lines already in municipal ownership.
1876 – The first Major Leaguer to hit for the cycle – single, double, triple and homer in a game – was George Hall of the Philadelphia Athletics.
1881 - Ushering in a new era, John McTammany, Jr. of Cambridge, MA, received a patent on a "mechanical musical instrument," he called a "player piano." He constructed a mechanism for automatic playing of organs using narrow sheets of perforated flexible paper that governed the notes to be played." Further patents were applied for all types of piano players, and the first completely automatic was the Angelus, made by the Wilcox and White company, Meriden, CT. in 1897.
1903 - The "Heppner Disaster" occurred in Oregon. A cloudburst in the hills sent a flood down Willow Creek and a twenty-foot wall of water swept away a third of the town in minutes, killing 236 residents and causing $100 million damage.
http://www.rootsweb.com/~ormorrow/HeppnerFlood.htm
1906 - Margaret Bourke-White (d. 1971) was born at New York City. One of the original photojournalists, she developed her personal style while photographing the Krupp Iron Works in Germany and the Soviet Union during the first Five-year Plan. Bourke-White was one of the four original staff photographers for Life magazine in 1936. The first woman attached to the US armed forces during World War II, she covered the Italian campaign, the siege of Moscow and the American soldiers crossing of the Rhine into Germany, and she shocked the world with her photographs of the concentration camps. Bourke-White photographed Mahatma Gandhi and covered the migration of the millions of people after the Indian subcontinent was divided into Hindu India and Muslim Pakistan. She served as a war correspondent during the Korean War. Among her several books the most famous was her collaboration with her second husband, novelist Erskine Caldwell, a study of rural poverty in the American South, called "You Have Seen Their Faces."
http://www.dailycelebrations.com/031401.htm
http://www.artcyclopedia.com/artists/bourke-white_margaret.html
1909 - Burl Ives, American singer and actor, was born Burl Icle Ivanhoe Ives (d. 1995) at Hunt, IL. He helped to reintroduce Anglo-American folk music in the 1940s and 50s. Ives won an Academy Award for his supporting role in "The Big Country" (1958) and he is well known for his role as Big Daddy in both the film and Broadway productions of "Cat On a Hot Tin Roof." His biggest chart success was "Little Bitty Tear" in 1961. Ives also arranged and popularized such folk tunes as "Blue Tail Fly" and "Wayfarin' Stranger."
1910 - Birthday of Jazz Guitarist/Singer/Bandleader Joseph Hilton "Nappy" Lamare (d. 1998), New Orleans.
http://wwwp.musicmatch.com/artist/artist.cgi?ARTISTID=848631&TMP
L=LONG#bio
http://www.themomi.org/museum/roaring20s/1929L-5Nappy.html
http://www.317x.com/albums/b/raybauduc/card.html
http://www.nfo.net/usa/n2.html
1916 - A Presidential Proclamation has made this "Flag Day." In 1996, it was amended to have "National Flag Week" and the president added, "It is a time to honor America." We have the flag flying high here at American Leasing with the San Francisco 49er flag beneath.
1926 - Donald "Big Newk" Newcombe was born in Madison, NJ. After playing one season with the Newark Eagles in the Negro Leagues, Newcombe signed with the Brooklyn Dodgers. With catcher Roy Campanella, Newcombe played for the first racially integrated baseball team based in the United States in the 20th century, the 1946 Nashua Dodgers of the New England League (Jackie Robinson played that year with the Montreal Royals). Until 2011, Newcombe was the only Major Leaguer to have won the Rookie of the Year, MVP and Cy Young Awards in his career. In 1949, he became the first black pitcher to start a World Series game. In 1951, Newcombe was the first black pitcher to win twenty games in one season. In 1956, the inaugural year of the Cy Young Award, he became the first pitcher to win the National League MVP and the Cy Young in the same season on the strength of 27–7, 139 strikeouts, a 3.06 ERA, five shutouts and 18 complete games in 1956. Newcombe also compiled a career batting average of .271 with 15 home runs and was used as a pinch hitter, a rarity for pitchers.
1929 - Pianist/composer Cy Coleman (d. 2004) born, New York City .
http://www.ascap.com/about/coleman-bio.html
http://www.virtualcity.de/englishtheater/ccoleman.htm
1931 - Saxophonist Junior Walker (d. 1995) was born Autry DeWalt Mixon Jr. in Blytheville, AR. His group, Jr. Walker & the All Stars, were signed to Motown's Soul label in the 1960s and became one of the company's signature acts. Their first and signature hit was "Shotgun," written and composed by Walker and produced by Berry Gordy. "Shotgun" reached No. 4 on the Billboard Hot 100 and No. 1 on the R&B chart in 1965, and was followed by many other hits, such as "(I'm A) Road Runner," "Shake and Fingerpop" and covers of the Motown songs "Come See About Me" and "How Sweet It Is (To Be Loved by You)."
http://www.history-of-rock.com/junior_walker_and_the_all_stars.htm
1934 - Max Baer knocked out Primo Carnera in the 11th round of a fight at Long Island City, NY, to win the heavyweight title. Carnero had won the crown from Jack Sharkey. Baer lost it in his next fight to James Braddock.
1937 - Pennsylvania became the first state in the United States to observe Flag Day as a legal holiday. As noted in the beginning, the only state to legally observe this day as a holiday.
1944 - URBAN, MATT, Medal of Honor
Rank and organization: Lieutenant Colonel (then Captain), 2d Battalion, 60th Infantry Regiment, 9th Infantry Division, World War II. Place and date: Renouf, France, 14 June to 3 September 1944. Entered service at: Fort Bragg, North Carolina, 2 July 1941. Date and place of birth: 25 August 1919, Buffalo, New York. Lieutenant Colonel (then Captain) Matt Urban, l 12-22-2414, United States Army, who distinguished himself by a series of bold, heroic actions, exemplified by singularly outstanding combat leadership, personal bravery, and tenacious devotion to duty, during the period 14 June to 3 September 1944 while assigned to the 2d Battalion, 60th Infantry Regiment, 9th Infantry Division. On 14 June, Captain Urban's company, attacking at Renouf, France, encountered heavy enemy small arms and tank fire. The enemy tanks were unmercifully raking his unit's positions and inflicting heavy casualties. Captain Urban, realizing that his company was in imminent danger of being decimated, armed himself with a bazooka. He worked his way with an ammo carrier through hedgerows, under a continuing barrage of fire, to a point near the tanks. He brazenly exposed himself to the enemy fire and, firing the bazooka, destroyed both tanks. Responding to Captain Urban's action, his company moved forward and routed the enemy. Later that same day, still in the attack near Orglandes, Captain Urban was wounded in the leg by direct fire from a 37mm tank-gun. He refused evacuation and continued to lead his company until they moved into defensive positions for the night. At 0500 hours the next day, still in the attack near Orglandes, Captain Urban, though badly wounded, directed his company in another attack. One hour later he was again wounded. Suffering from two wounds, one serious, he was evacuated to England. In mid-July, while recovering from his wounds, he learned of his unit's severe losses in the hedgerows of Normandy. Realizing his unit's need for battle-tested leaders, he voluntarily left the hospital and hitchhiked his way back to his unit hear St. Lo, France. Arriving at the 2d Battalion Command Post at 1130 hours, 25 July, he found that his unit had jumped-off at 1100 hours in the first attack of Operation Cobra." Still limping from his leg wound, Captain Urban made his way forward to retake command of his company. He found his company held up by strong enemy opposition. Two supporting tanks had been destroyed and another, intact but with no tank commander or gunner, was not moving. He located a lieutenant in charge of the support tanks and directed a plan of attack to eliminate the enemy strong-point. The lieutenant and a sergeant were immediately killed by the heavy enemy fire when they tried to mount the tank. Captain Urban, though physically hampered by his leg wound and knowing quick action had to be taken, dashed through the scathing fire and mounted the tank. With enemy bullets ricocheting from the tank, Captain Urban ordered the tank forward and, completely exposed to the enemy fire, manned the machine gun and placed devastating fire on the enemy. His action, in the face of enemy fire, galvanized the battalion into action and they attacked and destroyed the enemy position. On 2 August, Captain Urban was wounded in the chest by shell fragments and, disregarding the recommendation of the Battalion Surgeon, again refused evacuation. On 6 August, Captain Urban became the commander of the 2d Battalion. On 15 August, he was again wounded but remained with his unit. On 3 September, the 2d Battalion was given the mission of establishing a crossing-point on the Meuse River near Heer, Belgium. The enemy planned to stop the advance of the allied Army by concentrating heavy forces at the Meuse. The 2d Battalion, attacking toward the crossing-point, encountered fierce enemy artillery, small arms and mortar fire which stopped the attack. Captain Urban quickly moved from his command post to the lead position of the battalion. Reorganizing the attacking elements, he personally led a charge toward the enemy's strong-point. As the charge moved across the open terrain, Captain Urban was seriously wounded in the neck. Although unable to talk above a whisper from the paralyzing neck wound, and in danger of losing his life, he refused to be evacuated until the enemy was routed and his battalion had secured the crossing-point on the Meuse River. Captain Urban's personal leadership, limitless bravery, and repeated extraordinary exposure to enemy fire served as an inspiration to his entire battalion. His valorous and intrepid actions reflect the utmost credit on him and uphold the noble traditions of the United States.
1944 - WISE, HOMER L., Medal of Honor
Rank and organization: Staff Sergeant. U.S. Army, Company L, 142d Infantry, 36th Infantry Division. Place and date: Magliano, Italy, 14 June 1944. Entered service al: Baton Rouge, La. Birth: Baton Rouge La. G.O. No.: 90, 8 December 1944. Citation: While his platoon was pinned down by enemy small-arms fire from both flanks, he left his position of comparative safety and assisted in carrying 1 of his men, who had been seriously wounded and who lay in an exposed position, to a point where he could receive medical attention. The advance of the platoon was resumed but was again stopped by enemy frontal fire. A German officer and 2 enlisted men, armed with automatic weapons, threatened the right flank. Fearlessly exposing himself, he moved to a position from which he killed all 3 with his submachine gun. Returning to his squad, he obtained an Ml rifle and several antitank grenades, then took up a position from which he delivered accurate fire on the enemy holding up the advance. As the battalion moved forward it was again stopped by enemy frontal and flanking fire. He procured an automatic rifle and, advancing ahead of his men, neutralized an enemy machinegun with his fire. When the flanking fire became more intense he ran to a nearby tank and exposing himself on the turret, restored a jammed machinegun to operating efficiency and used it so effectively that the enemy fire from an adjacent ridge was materially reduced thus permitting the battalion to occupy its objective.
1946 - Nat "King" Cole Trio recorded "The Christmas Song," NYC. Record promoters like it so much, on August 19th, they recorded it with strings and it became a commercial hit. Written in 1945 by Bob Wells and Mel Torme, according to Tormé, the song was written in forty minutes during a blistering hot summer. In an effort to "stay cool by thinking cool," the most-performed Christmas song was born. "I saw a spiral pad on his (Wells') piano with four lines written in pencil," Tormé recalled. "They started, 'Chestnuts roasting...Jack Frost nipping...Yuletide carols...Folks dressed up like Eskimos.' Bob didn't think he was writing a song lyric. He said he thought if he could immerse himself in winter he could cool off. Forty minutes later that song was written. I wrote all the music and some of the lyrics."
1946 – President Donald Trump was born in Jamaica, Queens, NYC. Trump won the general election on November 8, 2016, in a surprise victory, and became the oldest and wealthiest person to assume the presidency, the first without prior military or government service, and the fifth elected without a plurality of the national popular vote.
1949 - Top Hits
"Riders in the Sky" - Vaughn Monroe
"Again" - Doris Day
"Bali Ha'I" - Perry Como
"One Kiss Too Many" - Eddy Arnold
1950 - American Oil Company announced plans to sponsor the telecast of every Washington Redskins football game during the upcoming season. The Redskins thus became the first pro football team to televise a complete slate of regular-season games.
1951 - Univac, the world's first commercial computer was unveiled, demonstrated, and dedicated in Philadelphia, primarily to help out with the census. The first computer was developed in 1946, ENIAC (Electronic Numeric Integrator and Computer). The name we use today comes from the fact ENIAC was difficult to pronounce and scientists among themselves referred to the machine as a "computer."
1952 - In a 3-1 loss, Boston Braves southpaw Warren Spahn whiffs 18 Cubs in 15 innings, tying Jim Whitney's National League record of 18 strikeouts. On the same day, Braves scout Dewey Griggs signs a Mobile, Alabama youth named Henry Aaron.
1952 - BLEAK, DAVID B., Medal of Honor
Rank and organization: Sergeant, U.S. Army, Medical Company 223d Infantry Regiment, 40th Infantry Division. Place and date: Vicinity of Minari-gol, Korea, 14 June 1952. Entered service at: Shelley, Idaho. Born: 27 February 1932, Idaho Falls, Idaho. G.O. No.: 83, 2 November 1953. Citation: Sgt. Bleak, a member of the medical company, distinguished himself by conspicuous gallantry and indomitable courage above and beyond the call of duty in action against the enemy. As a medical aidman, he volunteered to accompany a reconnaissance patrol committed to engage the enemy and capture a prisoner for interrogation. Forging up the rugged slope of the key terrain, the group was subjected to intense automatic weapons and small arms fire and suffered several casualties. After administering to the wounded, he continued to advance with the patrol. Nearing the military crest of the hill, while attempting to cross the fire-swept area to attend the wounded, he came under hostile fire from a small group of the enemy concealed in a trench. Entering the trench he closed with the enemy, killed 2 with bare hands and a third with his trench knife. Moving from the emplacement, he saw a concussion grenade fall in front of a companion and, quickly shifting his position, shielded the man from the impact of the blast. Later, while ministering to the wounded, he was struck by a hostile bullet but, despite the wound, he undertook to evacuate a wounded comrade. As he moved down the hill with his heavy burden, he was attacked by 2 enemy soldiers with fixed bayonets. Closing with the aggressors, he grabbed them and smacked their heads together, then carried his helpless comrade down the hill to safety. Sgt. Bleak's dauntless courage and intrepid actions reflect utmost credit upon himself and are in keeping with the honored traditions of the military service.
1952 - SPEICHER, CLIFTON T., Medal of Honor
Rank and organization: Corporal, U.S. Army, Company F, 223d Infantry Regiment, 40th Infantry Division. Place and date: Near Minarigol, Korea, 14 June 1952. Entered service at: Gray, Pa. Born: 25 March 1931, Gray, Pa. G.O. No.: 65, 19 August 1953. Citation: Cpl. Speicher distinguished himself by conspicuous gallantry and indomitable courage above and beyond the call of duty in action against the enemy. While participating in an assault to secure a key terrain feature, Cpl. Speicher's squad was pinned down by withering small-arms mortar, and machine gun fire. Although already wounded he left the comparative safety of his position, and made a daring charge against the machine gun emplacement. Within 10 yards of the goal, he was again wounded by small-arms fire but continued on, entered the bunker, killed 2 hostile soldiers with his rifle, a third with his bayonet, and silenced the machine gun. Inspired by this incredible display of valor, the men quickly moved up and completed the mission. Dazed and shaken, he walked to the foot of the hill where he collapsed and died. Cpl. Speicher's consummate sacrifice and unflinching devotion to duty reflect lasting glory upon himself and uphold the noble traditions of the military service
1952 - Birthday of Pat Summitt, born Patricia Sue Head (d. 2016), Clarksville, TN. Accrued 1,098 career wins, the most in NCAA basketball history. She served as the head coach of the University of Tennessee Lady Vols team from 1974 to 2012, before retiring at age 59 because of a diagnosis of early-onset Alzheimer's from which she died in 2016. She won eight NCAA championships (a NCAA women's record when she retired), a number surpassed only by the 10 titles won by UCLA men's coach John Wooden and the 11 titles won by UConn women's coach Geno Auriemma. She was the first NCAA coach, and one of four college coaches overall, with at least 1,000 wins. She was the highest paid coach at the University of Tennessee as 18 of her teams were in the NCAA playoffs and six of her teams, 1987, '89, '91, '96, '97, and '98 won the national titles.
1953 - Elvis Presley graduated from L.C. Humes High School in Memphis, TN. Within three years, the truck driver-turned-singer had his first number-one record with "Heartbreak Hotel."
1954 - The first Civil Defense test was held nationwide, including the continental United States, 10 provinces of Canada, Alaska, Hawaii, Puerto Rico, and the Virgin Islands from 10 to 10:10am, when the all-clear signal was given. There were held periodically and both radio and television were to test the civil defense system periodically during the month for one minute duration.
1954 - President Eisenhower signed a bill into law that places the words "under God" into the United States Pledge of Allegiance.
1956 - No. 1 Billboard Pop Hit: "The Wayward Wind," Gogi Grant.
1957 - Top Hits
"Love Letters in the Sand" - Pat Boone
"A Teenager's Romance/I'm Walkin'" - Ricky Nelson
"Bye Bye Love" - The Everly Brothers
"Four Walls" - Jim Reeves
1958 - Fats Domino releases "I'm Gonna Be a Wheel Someday."
1961 - The temperature in Downtown San Francisco, CA, soared to 106 degrees to establish an all-time record for that location
1963 - Duke Snider, one of the Dodgers' most famous players (I have his autograph from when I was a kid---free, stayed after the game to sign autographs for all the kids) hit his 400th career home run in a game against the Cincinnati Reds, playing for the Mets. Snider became the ninth player in Major League history to reach this career milestone.
http://www.dukesnider.com/
1964 - No. 1 Billboard Pop Hit: "Chapel of Love," The Dixie Cups.
1965 - Top Hits
"Back in My Arms Again" - The Supremes
"Crying in the Chapel" - Elvis Presley
"I Can't Help Myself" - The Four Tops
"What's He Doing in My World" - Eddy Arnold
1965 - Paul McCartney records "Yesterday" by himself, after trying unsuccessfully to fit in the rest of the Beatles. The song would later be recorded by over 3,000 other artists and become the most covered tune in music history. In describing it, Paul has said "I did the tune easily and then the words took about two weeks."
1965 - Sonny and Cher release "I Got You Babe."
1967 - The Beatles record "All You Need Is Love."
1968 - Rod Stewart becomes a star in the US after the Jeff Beck Group, for which he sings lead, opens at New York's Fillmore East. The 23-year-old Stewart is still so new to the stage that he hides behind a stack of speakers during the first song.
1973 - Top Hits
"My Love" - Paul McCartney & Wings
"Frankenstein" - The Edgar Winter Group
Pillow Talk - Sylvia
"You Always Come Back (To Hurting Me)" - Johnny Rodriguez
1974 - No. 1 Billboard Pop Hit: "Billy, Don't Be a Hero," Bo Donaldson & the Heywoods.
1975 – The singing group America reached the top spot on the Billboard pop music chart with "Sister Golden Hair." The group had previously (March, 1972) taken "A Horse with No Name" to the number one spot. The trio of Dan Peek, Gerry Beckley and Dewey Bunnell, sons of US Air Force personnel stationed in London, England, had received the Best New Artist Grammy in 1972. America recorded a dozen hits that made it to the popular music charts in the 1970s and 1980s. Though number one, "Sister Golden Hair" did not qualify for gold record (million-seller) status.
http://www.biscuitfan.com/america/index.htm
http://www.harvestcomm.net/america/
http://www.danpeek.com/frameset.htm
http://www.rockandrollusa.com/America.htm
http://www.rockandrollusa.com/horsewithnonameamericadewey.htm
http://axisid.com/catsmeow/horse.htm
http://www.biscuitfan.com/america/song/song056.htm
1975 - "Thank God I'm A Country Boy" was recorded live at the Universal Amphitheater in California by John Denver, became the best-selling record in the US. The song was written by John Martin Sommers, a member of Denver's backup band.
1979 - Giant first baseman Willie McCovey hits his 513th round tripper establishing him as the NL all-time left-handed HR leader.
1981 - Top Hits
"Bette Davis Eyes" - Kim Carnes
"Stars on 45 medley" - Stars on 45
"Sukiyaki" - A Taste of Honey
"What are We Doin' in Love" - Dottie West with Kenny Rogers
1987 - Thirty-two cities in the central U.S. reported record high temperatures for the date. The high of 97 degrees at Flint, MI tied their record for June, and the high of 101 at Milwaukee, WI marked their first 100 degree reading in 32 years. Thunderstorms brought much needed rains to South Texas, drenching McAllen with 3.2 inches in one hour. A thunderstorm soaked the town of Uncertain with 2.3 inches of rain in one hour.
1987 - No. 1 Billboard Pop Hit: "Head to Toe," Lisa Lisa & Cult Jam.
1988 - Thirty cities in the eastern U.S. reported record high temperatures for the date
1989 - Top Hits
"Wind Beneath My Wings" - Bette Midler
"I'll Be Loving You" ("Forever") - New Kids on the Block
"Every Little Step" - Bobby Brown
"Better Man" - Clint Black
1990 – The Supreme Court ruled that police checks for drunk drivers are constitutional.
1991 - "Robin Hood: Prince of Thieves" opened, collecting $25.63 million from audiences at 2,369 U.S. theaters. Kevin Costner is Robin of Locksley, Morgan Freeman plays Azeem, Mary Elizabeth Mastrantonio is Marian, Christian Slater stars as Will Scarlett, and Alan Rickman ("Lethal Weapon") played the Sheriff of Nottingham.
1993 - The first Jewish woman to serve on the Supreme Court was Ruth Bader Ginsburg of the U.S. Appeals Court for the District of Columbia, nominated by President William Jefferson Clinton. She filled the seat vacated by Justice Byron White. She was the second woman to serve on the Supreme Court and the first Jewish justice since the resignation of Abe Fortas in 1969.
1994 - The New York Rangers defeated the Vancouver Canucks, 3-2, in Game 7 to win the Stanley Cup for the first time since 1940. The Rangers, led by Mark Messier, Brian Leetch and Mike Richter, ended a long drought that included defeats in the finals in 1950, 1972, and 1979.
1995 - Michael Jackson and wife, Lisa Marie Presley-Jackson, were interviewed by Diane Sawyer on ABC-TV's "PrimeTime Live." Sawyer questioned the couple about how they got to know each other, how Michael proposed, etc. The hour-long interview, at the old MGM set at Sony Pictures, Hollywood, was seen by 60 million U.S. viewers and millions more around the world. Selected snippets from the interview: Do they have sex? "Yes, yes, yes." Prenuptial agreement? "Yes." Regarding accusations of child molestation? "Never ever! I could never harm a child, or anyone. It's not in my heart. It's not who I am. I am not even interested in that!" Would Michael like to be as black as he once was? "I love black."
1996 - San Francisco celebrates its beloved newspaper columnist, and a good friend of mine (and many others, too): Herb Caen.
http://www.sfgate.com/cgi-bin/article.cgi?file=/g/a/1996/06/14/ellar960614.DTL
1998 - The Chicago Bulls defeated the Utah Jazz to win their third consecutive NBA championship. This was their second "three-peat." They had accomplished this feat the first time with wins in 1991, 1992 and 1993.
2005 - Behind Chuck Klein (683rd game - 1933) and Lloyd Warner (686th game - 1932), Ichiro Suzuki (696th game - 2005) becomes the third fastest big leaguer player to reach the 1000-hit mark. The 31-year old Mariners outfielder also holds the record in Japan for being quickest player to attain 1,000 hits, reaching the milestone in 757 games. Ichiro has 3,030 hits though the 2016 season in his Major League career, and combined with the 1,078 hits from his Japanese league days, owns the all-time career hits record in all of professional baseball, having passed Pete Rose in 2016.

NBA Finals Champions:
1987 - Los Angeles Lakers
1990 - Detroit Pistons
1992 - Chicago Bulls
1995 - Houston Rockets
1998 - Chicago Bulls
Stanley Cup Champions:
1994 - New York Rangers
-------------------------------------------------------------

SuDoku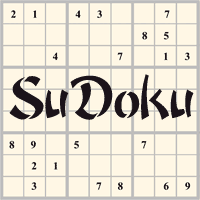 The object is to insert the numbers in the boxes to satisfy only one condition: each row, column and 3x3 box must contain the digits 1 through 9 exactly once. What could be simpler?
http://leasingnews.org/Soduku/soduko-main.htm
--------------------------------------------------------------

Daily Puzzle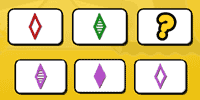 How to play:
http://www.setgame.com/set/puzzle_frame.htm
Refresh for current date:
http://www.setgame.com/set/puzzle_frame.htm
--------------------------------------------------------------


http://www.gasbuddy.com/
http://www.gasbuddy.com/GB_Map_Gas_Prices.aspx
http://www.gasbuddy.com/GB_Mobile_Instructions.aspx
--------------------------------------------------------------

Weather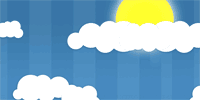 See USA map, click to specific area, no commercials
--------------------------------------------------------------

Traffic Live---
Real Time Traffic Information
You can save up to 20 different routes and check them out with one click,
or type in a new route to learn the traffic live
--------------------------------