EFD Marketing Specialist
Walnut Creek, CA
You will serve as a liaison between the department's equipment leasing brokers and internal staff. Requires a BA or 3 years of relevant experience. CLICK HERE for a detailed description and resume submission
info.


Wednesday, June 20, 2007
Headlines---
Classified Ads—Legal
Rumor: Pacific Capital sold to LEAF Financial
Sales makes it Happen—by Christopher "Kit" Menkin
"You become who you attract"
Lease/Finance Calculators On Line
Cartoon---Microsoft Bill Gates message
Classified Ads--- Help Wanted
10 reasons to call your clients this summer
The International Deal Network
Stephen M. Taft SVP of Operations at Key
Alter Moneta Appoints Top Sales Exec's
CIT Expands Focus on Private Equity Community
NCOALink® Full Service Provider License
Int.Nat. Lease Finance Orders 63 Boeing Jets
GE Shares Rise the Most in 3 Years
Forecast: Weak housing market
Homebuilder index hits 16-year low
Subprime storm winds will keep blowing
News Briefs---
You May have Missed---
"Gimme that Wine"
Calendar Events
Snapple Real Facts
Today's Top Event in History
This Day in American History
Baseball Poem
SuDoku
Daily Puzzle
Friday---a follow-up on "guarantees" by Barry Marks, Esq.
and one of the poems he wrote that won him the 2003
Morris Memorial Chapbook Award from the Alabama State
Poetry Society. Look for Friday's Issue!!!
######## surrounding the article denotes it is a "press release"
------------------------------------------------------------------------

Classified Ads—Legal
San Diego , CA
Experienced in-house corporate, equipment leasing and financial services attorney seeks position as managing or transactional counsel. Willing to relocate.
Cell Phone: 760-533-4058;
Email: sandidq@msn.com

San Francisco, CA
Ken Greene, active in finance and leasing for 25 years, seeks "in house" counsel position,full-time. Reference available.
Email: kenlaw100@aol.com
To place a free "job wanted" ad here, please go to:
http://www.leasingnews.org/Classified/Jwanted/Jwanted-post.htm
For a full listing of all "job wanted" ads, please go to:
http://www.leasingnews.org/Classified/Jwanted/Jwanted.htm
--------------------------------------------------------------

Rumor: Pacific Capital sold to LEAF Financial
by Christopher Menkin
While generally Leasing News does not write about "rumors," unless there are two to three reliable sources (depends on the "source") this one is perplexing.
Leasing News started getting emails such, " re: Pacific Capital. Is it true that the entire $300MM leasing operation was sold to LEAF?"
Pacific Capital Leasing is part of Pacific Bank Bancorp, a California $7.5 billion community, center in the Santa Barbara area, but with branches in Northern California, too.
From the SEC filings, Pacific Capital Leasing in the thousands:
2006: $297,525
2005: $287,504
2004: $234,189
2003: $149,642
2002: $133,927
"LEAF Financial Corporation is a commercial finance and equipment leasing company headquartered in Philadelphia, Pennsylvania. We are a subsidiary of Resource America, Inc. (NASDAQ:REXI). LEAF acts as General Partner for publicly registered limited partnership equipment leasing and financing programs. We also manage a selection of finance and equipment leasing funds for our institutional investors."
http://www.leaf-financial.com/about.html
A request to Debbie Whiteley, Senior Vice President & Director, Communications Programs Pacific Capital Bancorp, brought this response:
"Thanks for your inquiry, but it would be inappropriate to comment on a rumor."
A call to Leasing News Advisor Steve Reid, CLP, VP Marketing, Leasing Division Pacific Capital Bank, brought this response:
"Anything about Pacific Capital will have to come from Paul...I will ask him to call you."
Paul Menzel, CLP, is Senior Vice-President, Community Lending Group, who also heads up the leasing division. He is also the 2006 Leasing News Person of the Year, and a long time personal friend, who has also reported on conferences and other subjects for Leasing News.
A call to Crit DeMent, CEO, Leaf Finance, found him out of the office.
In speaking to a person in his office, we asked for information about
"Pacifica Capital portfolio or sale transaction."
"You mean, Pacific Capital," the person corrected.
"That's in the process of being signed, but you'll have to talk to Mr. DeMent about it."
Paul Menzel was next on the line. I told him about the rumor. He laughed,
"How can you believe such a rumor, Kit. It's not true."
In relating more from the e-mails and the Leaf Financial conversation, I asked if there was an announcement to be made on Wednesday, as one source had mentioned.
"No announcement. It's not true. And I am bound by bank regulations to tell you the truth, and any information would have to meet bank and other legal requirements."
A call to Leaf Financial CEO DeMent's office the next day brought me to a person who said she was his "senior assistant." She specifically said there is no Pacific Capital transaction on his (Mr. DeMent's) desk. In pursuing this more, she told me again she was the senior assistant and if something was going
on with Pacific Capital, she would know. "Don't listen to rumors," she advised.
A call later in the day found Mr. DeMent not available for a comment.
--------------------------------------------------------------

Sales Make it Happen
by Christopher "Kit" Menkin
"You become what you attract"
The title of this article not only applies to those in sales, but to companies themselves, and perhaps to life itself.
In my experience, new sales individuals are attracted mostly to large lease transactions. They get off the tract easily, especially if they have set themselves up on a quota or are in a lull. They think one large lease will make up from the lack of "regular" leases they have been advised to follow.
Sometimes it is the "bragging" or "feeling good about yourself" that you are working on a very large deal. You tell your boss, your colleagues, your spouse, and others, about working on the large deal. Maybe it is the idea of the "big money" or in the circle of "top executives" or the perhaps feeling you have arrived because "look at the big deal I am working on."
Most large ticket deals that you first stumble into do not go together as they are either not credit worthy, and thus why you are working on it, or if they are credit worthy, by the time to place the order, they have gone with someone who has a much better rate. There is always someone with a better rate. There is no convenience or I am doing the lease because I like you. They will bid it out. Just like the old Wild West, there is always someone who is faster in the draw; especially if you are new to the game. However, most of the time the reason you are invited to work on the large transaction is they have no where else to go, and that is also where you will wind up.
This also applies to those in sales who rely on getting ten to fifteen points (or more) on a deal. They are not interested in cultivating a vendor or asking a customer for repeat business or cold calling. They want the deal that is almost impossible to put together, but somehow they do, or find someone who will do the lease. Sometimes it is the challenge, but in reality it is "I can make more money." All of a sudden, they find themselves boxed into this market and then it becomes not only the type of customer they find, but the type of customer that finds them.
The vendor who said he will send you all his business if you put this together--- what he sends you is the business his regular source that pays him a "spiff" can't do. You have become what you attract, the deals his regular leasing company can't do.
Mac Pollock at Key Lease used to say, "You sleep with dogs, you get fleas."
Another failing is visiting or telephoning customers who always have too much time, want to talk a lot, and you certainly enjoy the call. The reason they have a lot of time is business is not that good. If you have too many of these on your route during the day, your business will become as their's is: not too good.
If you are a company that is making compromises on your credit or what direction you are going, you most likely will wind up there, too.
This also has a positive side: if that is what you are purposely trying to attract and have geared your operation for this "type," it is your goal. You chose it. It didn't' choose you.
You do have the ability to decide to attract a different group. When bank managers were no longer making equipment loans and even car loans or leases as they were being centralized, working with smaller community banks on the growth curve, presidents and senior loan executives, bringing in accounts to them and they reciprocating with customers who they were maxed out or could not do without more current financials, or whatever, you attracted better business and cemented your relationship.
In a boom market place, seeking out vendors or designers who were placing furniture, fixtures, or larger software and computer installations, offering a "master lease" via a warehouse line brought in more business. As a discounter or lessor, often the profit on the interim rent was more than when the commission or yield when the lease closed. Seeking out these kinds of situation not only brought in more business one year, but equaled the discount and other profits one year. And the customers came back because you stood by them during this period and financed their growth. You get a following in leasing to attorneys, who seem to often be cash poor, franchises, and many expanding companies. Today some even offer "no charge" interim financing, but that means they don't also charge points, just the factor on the monthly amount advanced (interest and principal, although you and I know the principal is not paid down and often the interest is even higher by the monthly factor than the overall buy rate.)
This approach of "you become what you attract" also applies to your personal life, your circle of friends, and perhaps the most important decision of your life, choosing your spouse. You become what you attract.
To view other "Sales makes it Happen" article, please go here.

--------------------------------------------------------------

Recommendations
Lease/Finance Calculators On Line
http://www.financial-publishing.com/
Publish interest tables, also computed the rates into factors, where you could then compute "retail" rates from "wholesale" rates.
For instance, on 60 months .025 was 18% or 10% add on ( in advance) and you could then multiply 1.05 ( if you wanted five points) times it and get the retail rate, the selling rate.
They also have books that had first and last and then with residuals.
A reader asked us for a program that would calculate his commission based on a lease factor. Many founders and equipment leasing companies offer these programs on line, for free. Some allow you to download the program Excel can also do this easily.
Bob Teichman, CLP, sent us the correct formula for HP17BII :
ADV:PMT=(-PV-FVx(SPPV(I%YR÷12:N)))÷(USPV(I%YR÷12:N-#ADV)+#ADV)
"This is a very difficult formula to copy correctly, whether on paper or on the calculator.
"I use this formula in my pricing classes, and it is very useful as it will solve for any of the leasing variables, given any number of advance payments, including rate factor, cost, term, yield (or rate), and residual. As shown above, the formula is only for leases or loans which are paid monthly and where payments are level. However, the formula could be easily adapted to other payment periods (quarterly, for instance). You would have to use a difference formula, or a program such as T-Value, to calculate skip or step payment structures.
"Thanks for printing the information about on-line calculators. I continually refer people to your list."
Regards,

Bob Teichman, CLP
Teichman Financial Training
3030 Bridgeway, Suite 213
Sausalito, CA 94965
Tel: 415 331-6445
Fax: 415 331-6451
e-mail: BoTei@aol.com
In the old days we would take the factor and multiply it by 1.00 with the commission the salesman was seeking. For instance, .0331 and the salesman wanted five points, multiply 1.05 times .0331 and it would be 034755.
Here are some personal financial portals and calculation tools we will be adding to the page:
Bankrate.com
Kiplinger.com
The Motley Fool
USA Today.com
CNN Money has also a financial calculator and other tools, and it's advantage, it is designed with currency converters, and may other programs at work all over the world:
http://cgi.money.cnn.com/tools/
Here are some simple calculators:
Create a schedule for paying off leases, loans, credit card balances:
http://www.peretek.com/billcalc.php
Loan Calculator, which works on Palm and other PC programs
http://www.microguru.com
Collection of free financial calculator, including stock spread calculator, rent vs. buy
http://www.wheatworks.com/freeware.htm
To reach financial goals:
http://www.xmlcreate.com/WahooCalc.html
It there is a calculator we have not mentioned on this page, please let us know as we will share with other readers.
*** * ***
mortgages/loans
http://www.loans-mortgage-calculator.com/
--------------------------------------------------------------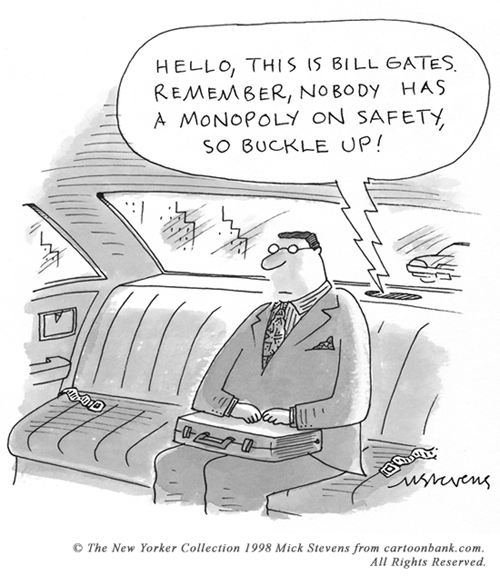 --------------------------------------------------------------

Leasing Industry Help Wanted
EFD Marketing Specialist


EFD Marketing Specialist
Walnut Creek, CA
You will serve as a liaison between the department's equipment leasing brokers and internal staff. Requires a BA or 3 years of relevant experience. CLICK HERE for a detailed description and resume submission
info.


--------------------------------------------------------------

Ten reasons to call your clients this summer: a win-win proposition
www.accountingweb.com
(This article is excellent as it really applies to many in the leasing business. First, the idea of calling your clients in the slow summer months is a good idea. Second, the advice the writer recommends may apply to you and your company...so if you don't get a call, consider this column your telephone call. Editor)
Many tax professionals look for ways to increase their business and, of course, their income, in the slower, summer months. Opportunities for increasing your business might be lurking in your existing client base. Review client files when you've got time on your hands and you might find there are many useful suggestions you can offer that will help your clients and increase your business.
Ten Reasons To Call Your Clients This Summer

Take the time to look back at the questions your clients raised when you prepared their tax returns, review their tax returns, and examine their financial conditions. Consider what they should have asked but didn't, and listen to their concerns.
Anyone can do that! Why do so many tax pros avoid calling their clients to give them advice? The general misconception this industry seems to have is that we should be waiting for clients to call us if or when they have a problem. Some pros are afraid that clients won't want to pay if we initiate the call.
Wrong! Your clients will be happy to pay you for helping them out. They rely on your guidance, experience, and wisdom. And the truth is – often they don't know they're having a problem. And many times they think they've done something clever with their finances -- until they come to us and we bring them back down to earth. Then, it's too late.
Eva Rosenberg, EA, is the Internet's TaxMama, publisher of www.TaxMama.com. She offers ten topics that you can discuss with clients this summer. Chances are, at least one of these topics will lead to new business.
1) SIMPLEs
A SIMPLE plan is an IRA-based plan that gives small employers a simplified method to make contributions toward their employees' retirement and their own retirement. Under a SIMPLE IRA plan, employees may choose to make salary reduction contributions and the employer makes matching or non-elective contributions. All contributions are made directly to an IRA set up for each employee. SIMPLE plans must be set up before Sept. 30. This is often misunderstood. Since the plans are not tied to a percentage of wages or income, they can be powerful savings tools. A full $10,500 can be deposited, per employee, plus $2,500 catch-up for those 50 or older.
The employer does not have to fund the contributions - it comes from the employee's (or owner employee's) own wages. And that little extra 3% that the employer can match? It isn't 3% of the $10,500 - it's 3% of the employee's earnings. Note that earnings are either wages, tips and related income, or if self-employed, earnings are net profits on Schedule C.
2) W-4 Updates
How many times have your clients come to you for tax preparation and made your life miserable because they owe too much money? If your clients are underwithheld or haven't made estimated payments, there's still time to fix the damage. Call them in and have them bring in their year-to-date paystubs and income information. Or have them fax the information to you. If you can change their withholding, help them save money, help them plan extra deductions before the end of the year - you'll be a hero.
3) Tax-deferred retirement contributions
Call your clients who have not taken advantage of their 401ks, IRAs, SEPs and other deferred income resources in previous years. Do some planning now, even though, some of the plans can be funded until the last extension next year.
If you think you're confused about retirement plans, think of your poor clients! If you're not really clear on the rules, find someone who is and set up appointments so you can both meet with your clients. They need to know the alternatives and how to use them. For example, when is a Roth IRA good for them -- and when is it not appropriate? If you don't meet with them, some financial planner or broker, referred by a friend, family member, or even someone in the grocery line will. Get there first and protect your clients from strangers. Summer is the time to discuss long-range planning, when the crunch of tax return preparation is behind both you and your clients.
4) Help clients who pay the SE tax
If you have clients who had really high self employment taxes, you might want to help them form S-Corps to reduce those. One rule of thumb is - if Schedule C profit is above $40,000, it's time to take a look at an S-Corp. Why S, not LLC or LLP? Because the other two alternatives don't solve the self-employment tax problem. If this move only saves them $5,000 per year -- isn't that a nice start? And you can charge them a few hours of your time to set them up and teach them to operate a corporation. You might even pick up their payroll and bookkeeping work. Don't rule out LLCs. These entity types might be interesting as the base entity, depending on your state of residence, or gross income level.
5) Make sure corporate clients have their ducks in a row
For your clients with corporations, review their books and records to make sure they have the officer's payroll documented correctly, proper minutes, and so on. This is a nice time to reinforce the fact that they need books, and verify that they have a separate bank account for the corporation. On the larger corporations, make sure all their decisions and compensation are reflected in the minutes and that the compensation doesn't conflict with pension rules.
6) Let's make some money!
For clients in business who have been showing losses, it's time to have them come in and review their P & L to see how to make them profitable. You have lots more business experience; you can probably help them cut costs, or perhaps make contacts with other clients who can be helpful. If the business can't become profitable, you must discuss the hobby loss issues with them. In fact, if they really believe it's a business, but there's no hope for it to turn a profit, you'd be doing them a big favor if you convinced them to cut their losses and close down.
7) Discuss employee issues
For clients with employees, sit down with them and help them set up some employee benefit plans. 125 plans, 401k's, and SIMPLEs all save the employer money as well as help the employees. Cafeteria plans can help the employees save a substantial amount of tax dollars if they pay for medical insurance, braces, visual care or laser surgery, or if they have child care costs. And every time the employee saves money, so does the employer -- all those pre-tax wages reduce the employer's FICA, Medicare, state and federal unemployment taxes, and Worker's Compensation insurance. Even after administration costs for these plans, the employer makes a profit! And often, the employer can participate in the plans too.
8) Help with savings plans
Look at your clients with high earnings and no savings, and help them start building savings and retirement monies. Sometimes, they have reasons for not having savings. More often, it's a matter of not having discipline. This is the time to help your clients define some financial goals. Do they want to own a home? Be able to take a specific trip? Retire without worries? Pay for long-term medical care because they have some family history of medical problems? It's not that hard to help them set up automatic transfers from their bank account to a savings or brokerage account. If they are young, and make deposits in increments of $50 to $100 per month, they could be worth a million dollars when they retire. Or they could put a small amount of money in a self-directed Roth IRA or Roth 401(k) and have their fortune, tax-free when they retire. You will be such a hero!
9) Create new homeowners
Consider your clients with no Schedule A's. If there's a way to help them buy a home, take the time to help. Often, due to tax or credit problems, low self-esteem, ignorance, or even laziness, people don't believe they can really afford a home of their own. Once you sit down with them and work out some numbers, you can usually help them work out a budget to save for that down payment; adjust their withholding to free up cash; show them how to borrow against their 401k or 403b retirement plans if that is an option. Those clients never leave you.
10) Stay in touch
If you can't think of anything that will help, just call and say, "Hi!" They'll find it refreshing that you are not calling with bad news for a change. Remind them you're their friend and open to their ideas. You'll also find out if they bought/sold any property, moved, changed addresses or jobs, had babies, got married, divorced, died ... made any changes to their lives you need to know about.
I know, I only promised you 10 reasons. But, here's one more. And it's a doozy!
11) Take their business online
Everyone is aware of the Internet, but many smaller businesses have yet to make their presence known online. Your clients know that many businesses have web sites and even do business online, but they might not know if this is appropriate for them or not. Be there for them. Stop them if it's inappropriate. Guide them if it is a good decision.
When you're all done with this summer checklist -- you'll get paid lots of fees for all your trouble. Your client will get some powerful tax reductions and find themselves either saving money or building equity or building a successful business. Actually, this can be a win-win situation. Why not take a moment and see whom you can help? They will not only love you for it -- but your referrals will skyrocket.
By Eva Rosenberg, EA
Eva Rosenberg, EA, is the Internet's TaxMama, publisher of www.TaxMama.com, the voice behind the daily TaxQuips podcasts at www.TaxQuips.com and the passionate force behind TaxMama's EA Exam Review Class at www.irsexams.com, advocating for improvements in the EA Exam system.
---------------------------------------------------------------
### Press Release ###########################

The International Deal Network
theLeaseBlog.com, the leasing industries first interactive blog community today announced the launch of its International Deal Network (IDN). The aim of the IDN is to create a global network of brokers and smaller regional lessors who can co-operate to win transactions outside of their existing market.
Brian Whelan, Owner of UK based lease consultancy Interimus Limited and creator and editor of theLeaseBlog.com explained," Put simply, if you are a broker or small lessor in, lets say, the UK and you have a vendor partner that is doing a deal in France or the US (or anywhere outside your current business region for that matter) and they need your help, instead of running in the opposite direction at the fear of the complexity, you simply locate a fellow member of the IDN with the desired profile and agree the introduction fee and communication lines."
Whelan continued, "The result, a transaction completed, an international value proposition created and more importantly your favourite vendor isn't looking to your competition for financing support."
For more information or to register your interest in joining theLeaseBlog.com International Deal Network please visit www.theleaseblog.com.
About Interimus
Interimus Limited is a UK based Leasing Consultancy specialising in unique research aimed at supporting the leasing market. In addition to research, Interimus provides sales and marketing support services to European based leasing companies and manufacturer captives who are looking to improve the efficiency and success of their leasing teams or programs.
theLeaseBlog.com, created by Interimus Limited is a free to view blog community offering topical comment on the leasing market as well as providing a range of member services such as Forum, News & Moves, Web directory & latest job postings.
Brian Whelan
Director
brian.whelan@interimus.co.uk
+44 (0) 7768 467 413
Web: http://www.interimus.co.uk
### Press Release ###########################

Stephen M. Taft SVP of Operations at Key Equipment Finance
Key Equipment Finance, one of the nation's largest bank-affiliated equipment financing companies and an affiliate of KeyCorp (NYSE: KEY), announces the addition of Stephen M. Taft as senior vice president of operations.
Key Equipment Finance, one of the nation's largest bank-affiliated equipment financing companies and an affiliate of KeyCorp (NYSE: KEY), announces the addition of Stephen M. Taft as senior vice president of operations. In this role, Taft will be responsible for overseeing the company's business processing unit operations team.
"Steve brings an impressive 25 years' experience in the leasing industry to his leadership role in Key Equipment Finance's operations group," said Paul A. Larkins, president and chief executive officer, Key Equipment Finance. "His experience with risk management and operations make him perfectly suited for the task of continually improving the quality and efficiency of our operations."
Taft has held senior management positions with major American and European corporations. Most recently, he was vice president and senior risk manager for GMAC Commercial Finance in London. Taft worked for seven years at AT&T Capital Corporation in various jobs of increasing responsibility, and served as vice president and chief credit officer at Xerox Credit Corporation for five years. Additionally, he worked at GE Capital-Vendor Financial Services, Chase Manhattan Leasing Corporation and National Bank of North America. Taft earned his bachelor degree in business administration from Old Dominion University in Virginia.
About Key Equipment Finance Key Equipment Finance is an affiliate of KeyCorp (NYSE: KEY) and provides business-to-business equipment financing solutions to businesses of many types and sizes. They focus on four distinct markets: • businesses of all sizes in the U.S. and Canada (from small business to large corporate); • equipment manufacturers, distributors and value-added resellers worldwide; • federal, provincial, state and local governments as well as other public sector organizations; and • lease advisory services for manufacturers' captive leasing and finance companies.
Headquartered in Superior, Colorado, Key Equipment Finance manages a $13.1 billion equipment portfolio with annual originations of approximately $6.4 billion. The company has major management and operations bases in Toronto, Ontario; Albany, New York; Chicago, Illinois; Houston, Texas; London, England; and Sydney, Australia. The company, which operates in 26 countries and employs 1,100 people worldwide, has been in the equipment financing business for more than 30 years. Additional information regarding Key Equipment Finance, its products and services can be obtained online at KEFonline.com.
Cleveland-based KeyCorp is one of the nation's largest bank-based financial services companies, with assets of approximately $93 billion. Key companies provide investment management, retail and commercial banking, consumer finance, and investment banking products and services to individuals and companies throughout the United States and, for certain businesses, internationally.
### Press Release ###########################

Alter Moneta Appoints Top Sales Executives with Local Ties
To Expand Financing Services in South, Gulf Coast Regions
BUFFALO, N.Y.,—Alter Moneta, one of the fast-growing independent equipment finance companies serving customers in both the United States and Canada, announced two recent additions to its U.S.-based sales team.
Don Chadwell, joins Alter Moneta with over 10 years of industry expertise. He will cover the Tennessee and Southern Kentucky markets where he has successfully spent the majority of his career. Rosemarie Chambless brings with her over 25 years of diligent service to the equipment finance industry in Alabama. With Alter Moneta she will continue to serve the Alabama market while expanding her geography slightly west to include Mississippi and Southern Louisiana.
Both Chadwell and Chambless have extensive knowledge in the construction, industrial, transportation, mining, and machine tool industries. They will both report directly to Jerilyn Nicholsen, regional vice president covering the Central United States.
"I couldn't be more thrilled than to have Rose and Don on the Alter Moneta team. I have had the good fortune of working with both of these individuals while at The CIT Group and both were top producing district sales managers with extremely strong commitments to their customers and the industries we serve," said Nicholsen. "Their strong work ethic and passion for quality customer service will fit in perfectly at Alter Moneta."
Both executives are optimistic about their prospects for building Alter Moneta's asset finance business in their regions. Chambless, who spent her last 25 years with The CIT Group, said "It's exciting to be part of a company that is growing, and to be able to contribute to its development."
Chadwell, who last year was with All Points Capital, Nashville, Tenn., as an executive sales officer, had served as a district sales manager for The CIT Group for six years prior. In his new role with Alter Moneta, he says he will prosper from the many loyal business ties he has developed through the years.
About Alter Moneta
Alter Moneta, headquartered in Montreal, was established in 1998. Today it is one of North America's fastest-growing independent financial services companies with significant market presence in both the United States and Canada. The company provides funds to purchase or lease a wide variety of new and used revenue-producing equipment for middle-market businesses in the trucking and warehousing, construction, passenger transport, manufacturing, and waste management sectors. Through its Vendor Finance Group, Alter Moneta also provides financing programs for manufacturers and dealers. Its Lutex subsidiary in Quebec provides auto-leasing services. For more information, visit altermoneta.com.
### Press Release ###########################

CIT Expands Focus on Private Equity Community--Agrees to Acquire Edgeview Partners
NEW YORK and CHARLOTTE, NC - – CIT Group Inc. (NYSE: CIT), a leading provider of global finance solutions, today announced that it has entered into an agreement to acquire Edgeview Partners. This acquisition will accelerate CIT's coverage of the rapidly growing private equity community.
Edgeview Partners, located in Charlotte, NC, is a leading independent M&A advisory firm primarily focused on serving financial sponsors and middle market companies. The transaction expands CIT's global sponsor coverage capabilities and allows Edgeview Partners' highly experienced team of professionals to offer CIT's comprehensive product and service offerings to its key sponsor relationships.
"This transaction is consistent with our strategic focus to enhance CIT's competitive position in the financial sponsor community and expand fee-based revenues," said Walter J. Owens, President of CIT's Corporate Finance Group. "Edgeview Partners' deep relationships within the private equity sponsor community complement our existing financing and advisory capabilities and amplify our value proposition."
CIT and Edgeview Partners will integrate their current M&A advisory practices. The combined business will leverage CIT's deep industry expertise to offer financial sponsors and middle market companies a full range of financial products and services, including M&A advisory services and acquisition-related financing solutions.
The combined group will report to Gregg Smith, Senior Managing Director. The group will maintain offices in New York City, Charlotte, Atlanta, Boston, Chicago, Dallas and San Francisco.
"This transaction is an excellent fit for Edgeview Partners and its employees," said Matthew Salisbury, Founding Partner of Edgeview Partners. "We are proud to add our M&A execution expertise and deep sponsor relationships to CIT's strong portfolio of services. Our combined team will bring unparalleled service and expertise to the sponsor community, corporate clients and family- and entrepreneur-owned businesses. Our commitment to excellence and intense senior-level involvement in all transactions will continue as part of the CIT organization."
Subject to the receipt of applicable regulatory approvals, the acquisition is expected to close in the third quarter.
About Edgeview Partners
Edgeview Partners is a leading independent M&A advisory firm focused exclusively on the middle market. Edgeview Partners has closed deals in over 15 industry sectors, including aerospace and defense, building products, business services, consumer products, diversified manufacturing, energy services, healthcare, and transportation and logistics. www.edgeviewpartners.com
About CIT
CIT Group Inc. (NYSE: CIT), a leading commercial and consumer finance company, provides clients with financing and leasing products and advisory services. Founded in 1908, CIT has approximately $80 billion in managed assets and possesses the financial resources, industry expertise and product knowledge to serve the needs of clients across approximately 30 industries worldwide. CIT, a Fortune 500 company and a member of the S&P 500 Index, holds leading positions in cash flow lending, vendor financing, factoring, equipment and transportation financing, Small Business Administration loans, and asset-based lending. With its global headquarters in New York City, CIT has approximately 7,500 employees in locations throughout North America, Europe, Latin America and Asia Pacific. www.cit.com
### Press Release ###########################

USPS Certifies Melissa Data with
NCOALink® Full Service Provider License
New certification provides mailers with access to 48-months of up-to-date address information
for maximum mail deliverability
RANCHO SANTA MARGARITA, Calif. — Melissa Data (www.MelissaData.com) is pleased to announce it has been licensed as an NCOALink Full Service Provider by the USPS® United States Postal Service®). As one of only a handful of Full Service Providers, Melissa Data can update third party mailing lists and customer files against the full 48-month change-of-address file containing over 160 million change-of-address records, as opposed to the 18-month file provided to Limited Service Provider licensees.
"We are very proud to be a certified Full Service Provider," says Chris Rowe, vice president of data enhancement services at Melissa Data. "Bringing the processing of the full 48-month file in house allows us to provide the most complete NCOALink product to our customers at very attractive pricing, especially large volume customers with datasets of 20+ million records."
In addition to offering full 48-month NCOALink processing, Melissa Data is the first provider to offer a 24-month processing service for the price of their 18-month service – with very low minimums so customers can affordably update small files. Faster turnarounds, increased automation and security are available to customers by using Melissa Data's proprietary ListWare® software, which extracts and formats only the fields required for NCOALink processing, then automatically merges the updated fields back into the customer's original database.
NCOALink
NCOALink identifies customers who have moved, improving mail deliverability and reducing the costs and time required to forward mail. NCOALink fulfills the Move Update requirement for First-Class Mail® automation and presort discounts. The Move Update requirement will also become mandatory to receive automation and presort discounts for Standard Mail® in 2008. The USPS estimates that approximately 18- to 20-percent of households and businesses in America move each year. Businesses can save thousands of dollars on wasted, undeliverable mail by using NCOALink to find relocated individuals, families, and businesses.
About Melissa Data
Melissa Data, based in Rancho Santa Margarita, Calif. provides data quality solutions with emphasis on address and phone verification, postal encoding, and list hygiene and enhancement services. A powerful line of software, databases, components and services affords customers the flexibility to achieve quality U.S., Canadian and international contact information using almost any language, platform, and media for point-of-entry or batch applications. Melissa Data is an NCOALink® Full Service Provider, member of the Direct Marketing Association (DMA), and Mailing and Fulfillment Service Association (MFSA). Free trial software is available by visiting www.MelissaData.com or by calling1-800-800-6245.
** The following trademarks are owned by the United States Postal Service®: United States Postal Service, USPS, NCOALink, First-Class Mail, Standard Mail. AD#1.07
### Press Release ###########################
--------------------------------------------------------------

News Briefs----
International Lease Finance Corp Orders 63 Boeing Jets
http://money.cnn.com/news/newsfeeds/articles/djf500/200706190835DOWJONES
DJONLINE000373_FORTUNE5.htm
GE Shares Rise the Most in 3 Years After Plane Orders
http://www.bloomberg.com/apps/news?pid=20601103&sid=a_Y3M1VwxL8k
Forecast: Weak housing market will take its toll in 2008
UCLA expects construction jobs to drop 5 percent next year
http://www.sfgate.com/cgi-bin/article.cgi?file=/chronicle/archive/
2007/06/19/BUGICQHFBR1.DTL&type=business
Homebuilder index hits 16-year low
http://www.boston.com/business/globe/articles/2007/06/19/
homebuilder_index_hits_16_year_low/
Subprime storm winds will keep blowing
http://www.usatoday.com/money/economy/housing/2007-06-18-subprime-usat_N.htm
Major Shake-Up at Yahoo
http://www.mercurynews.com/ci_6175298?nclick_check=1
Microsoft Will Alter Vista Operating System
http://www.nytimes.com/2007/06/20/technology/20soft.html?_r=1&ref=business&oref=slogin
Bloomberg: U.S. 'Is in Trouble'
On the Coast He Chides Candidates
http://www.nysun.com/article/56809
ING Group agrees to acquire Turkey's Oyak Bank for $2.67 billion in cash
http://www.snl.com/interactivex/article.aspx?CdId=A-5903067-13150
Red Rock, the only privately owned island in SF bay, is up for sale.
http://www.sfgate.com/cgi-bin/article.cgi?f=/n/a/2007/06/19/state/n104750D63.DTL
---------------------------------------------------------------


You May have Missed---
Hillary-Bill Clinton: Spoof on the Soprano's
http://www.leasingnews.org/Pages/Clintons.htm
----------------------------------------------------------------


"Gimme that Wine"
Grapes and Power: A Mondavi Melodrama---Eric Asimov
http://www.nytimes.com/2007/06/20/dining/20pour.html?ref=dining
http://www1.pressdemocrat.com/article/20070619/NEWS/70619013/1033/NEWS01
Napa Valley abuzz over tell-all book about how Mondavi family lost empire
http://www.sfgate.com/cgi-bin/article.cgi?file=/c/a/2007/06/19/MNG3IQHLA21.DTL
Wine for drinking not investment
http://www.stuff.co.nz/stuff/4101879a7773.html
Caves become the rage in Napa wine country
http://www.mercurynews.com/news/ci_6178988?nclick_check=1
EJ Gallo Continues Expansion in Napa Valley
http://www.winemag.com/ME2/dirmod.asp?sid=&nm=&type=Publishing&mod=Publications
%3A%3AArticle&mid=8F3A7027421841978F18BE895F87F791&tier=4&id=
81EAD35179B24177AE6ADF0D606D264D
Wine Prices by vintage
http://www.winezap.com
http://www.wine-searcher.com/
US/International Wine Events
http://www.localwineevents.com/
Winery Atlas
http://www.carterhouse.com/atlas
Leasing News Wine & Spirits Page
http://two.leasingnews.org/Recommendations/wnensprts.htm
The London International Vintners Exchange (Liv-ex) is an electronic exchange for fine wine.
http://www.liv-ex.com/
----------------------------------------------------------------

Calendar Events This Day
Argentina: Flag Day –
National holiday. Commemorates the death in 1820 of Manuel Belgrano, the designer of the Argentine flag.
Ice Cream Soda Day
http://holidayinsights.com/moreholidays/June/icecreamsodaday.htm
United Nations: World Refugee Day –
A day to bring attention to the situation of refugees- their rights, as well as their suffering. First observed on June 20, 2001, the 50th anniversary of the 1951 Convention on the Status of Refugees. Date chosen to coincide with Africa Refugee day.
Vanilla Milkshake Day
http://ladyxlslovesearch.blogspot.com/2007/06/vanilla-milkshake-day-jun-20.html
West Virginia Day
West Virginia was formally admitted to the United States of America on June 20, 1863.
Saint feast Days
http://www.catholic.org/saints/f_day/jun.php
----------------------------------------------------------------

The fastest recorded speed of a racehorse was over 43 mph.
----------------------------------------------------------------

Today's Top Event in History
1921-Miss Alice Robertson of Oklahoma became the first woman to preside in the US House of Representatives. Miss Robertson president for half an hour. http://bioguide.congress.gov/scripts/biodisplay.pl?index=R000318
http://women.eb.com/women/articles/Robertson_Alice_Mary.html
[headlines]
----------------------------------------------------------------

This Day in American History
1675 - Abenaki, Massachusetts, Mohegan & Wampanoag Indians formed an anti English front. Wampanoag warriors attacked livestock and looted farms.
1782 - Congress approved the Great Seal of the United States and the eagle as its symbol.
1819 - The 320-ton paddle-wheel steamship Savannah became the first steamship to cross the Atlantic. It arrived in Liverpool after a journey from Savannah, Georgia, of 27 days 11 hours.
1856-In San Francisco, Committee of Vigilance headquarters was fortified with sandbags to stop any attacks by troops sent by the Governor to quell the insurrection. Cannons are mounted on the roof to forestall bombardment.
1858- Birthday of Charles W. Chestnutt, who is considered by many as the first noted black novelist in American Literature. His collections of short stories included "The Conjure Woman (1899)" and "the Wife of His Youth and other Stories of the Color Line(1899). " The Colonel's Dream (1905) dealt with the struggles of the freed slave. His work has been compared to later writers such as William Faulkner, Richard Wright, and James Baldwin.
http://www.eden.rutgers.edu/~c350445/witter1.html
1863- West Virginia became the 34th state. Observed as a holiday in West Virginia. The state of West Virginia is a product of the Civil War. Originally part of Virginia, West Virginia did not secede from the Union, but joined officially as the 35th state. Charleston is the capital of the Mountain State which boasts of having the most rugged terrain of any state east of the Mississippi. Throughout the forested hills of West Virginia, you'll also find many cardinals (the state bird) and multitudes of the state flower, the big rhododendron.
http://memory.loc.gov/ammem/today/jun20.html
1867-the first territory that was noncontiguous was annexed to the United States. Alaska was purchased from Russia for $7.2 million. General Lovell Harrison Rousseau, the first military governor of the territory, took formal possession of Alaska in October, 1867.
http://www.state.ak.us/?TTFUID=2545
1885-- A band of Moravian missionaries landed on the shores of Alaska and founded the Bethel Mission. During the first year of their mission work among the, Eskimos, winter temperatures outside their makeshift housing plummeted to 50 degrees below zero!
1893 -- Eugene Debs forms the American Railway Union (ARU).
In just a few months the union leads an 18-day strike against the Great Northern Railroad, forcing management to reverse three wage cuts. The victory against a railroad with 2,500 miles of track & 9,000 employees was so remarkable — especially during a depression — that the union signs up 2,000 members a day. This sets the stage for Chicago's Pullman Strike of 1894 — the first organized nationwide strike in US history.
1893-Spectators at her trial cheered when the "not guilty" verdict was read by the jury foreman in the murder trial of Lizzy Borden. Elizabeth Borden had been accused of and tried for the hacking to death of her father and stepmother in their Fall River, MA, home, Aug 4,1892.
1894-birthday of Dr.Lloyd A. Hall, African-American pioneer in food chemistry, Illinois
http://scienceu.fsu.edu/content/scienceyou/meetscience/hall.html
1895- Caroline Willard Baldwin became the first woman to earn a doctor of science degree at Cornell University, Ithaca, NY. (sorry could not find any biography or whatever happened to her.)
1898-Having not known that a war was in progress and having no ammunition on the island, the Spanish commander of Guam surrendered to Captain Glass of the USS Charleston. Guam later became a protectorate of the US.
1901-Charlotte Manye becomes the first native African to graduate from an American University
http://www.greatepicbooks.com/epics/march98.html
1905 -- Playwright Lillian Hellman born, New Orleans. American playwright/memoirist. Had lifelong relationship with mystery writer Dashiell Hammett until his death (1961). Died 1984.
http://www.kirjasto.sci.fi/lhellman.htm
http://www.writing.upenn.edu/~afilreis/50s/hellman-today.html
1907 -- First Portland Oregon Rose festival.
1910 - Singer and comedienne Fanny Brice made her debut in the Ziegfeld Follies. She received rave reviews from the Broadway critics.
1911-The National Association of Advancement of Colored People incorporates in New York City, NY
http://www.naacp.org/
1912—trumpeter Lammar Wright, Sr. born Texakana, Texas ( with Benny Moten, Cab Calloway for 17 years)." Benny Moten's band is now a solid New Orleans style group even though they are from Kansas City. The trumpeter Lammar Wright is now playing with a fast terminal vibrato. 18th Street Strut uses Oliver-style phrases."
1915-The St. Louis Browns arrived in Detroit for a game against the Tigers without their uniforms. The Tigers lent the Browns spare uniforms and then beat them, 1-0.
1917-Birthday of guitarist/singer Jimmy Driftwood, Mountain View, AR, Died 1998.
http://www.geocities.com/Heartland/Ranch/9198/war1812/w1812f.htm
http://www.billslater.com/driftwood.htm
1920-Trumpet player Doc Evans birthday
http://www.docevans.com/
1920--Race riots in Chicago, Illinois leave two dead and many wounded.
1920 -- Actor DeForest Kelley born at Atlanta, Georgia; perhaps best known for his role in Star Trek as Dr. Leonard "Bones" McCoy.
1921-Miss Alice Robertson of Oklahoma became the first woman to preside in the US House of Representatives. Miss Robertson president for half an hour. http://bioguide.congress.gov/scripts/biodisplay.pl?index=R000318
http://women.eb.com/women/articles/Robertson_Alice_Mary.html
1924 - Audie Murphy was born in Kingston, Tx. He became the most decorated American soldier of World War II who went on to make movies and write a book about his war experiences called "To Hell and Back."
1924-birthday of guitarist Chet Atkins, Luttrell, TN
http://www.chetatkinsfans.com/
http://www.misterguitar.com/caas.html
1928-birthday of alto sax/flute player Eric Dolphy, Los Angeles, Ca. Died, 1964.
http://www.dnai.com/~lmcohen/dolphcap.html
http://farcry.neurobio.pitt.edu/Eric.html
1929 -- Louis Armstrong and an all-black cast open in "Hot Chocolates," New York City.
1931--Birthday of Olympia Dukakis, stage and screen actor, won Academy Award for best supporting actress for her work in Moonstruck (1987).
1936-- Billy Guy, baritone singer with the 1950's group the Coasters, was born in Los Angeles. The Coasters, formed in 1955, had a series of hits with novelty songs written by Jerry Lieber and Mike Stoller. The group achieved widespread popularity with their first releases in 1956 - "Down in Mexico" and "One Kiss Leads to Another." The Coasters' other hits included "Yakety Yak," "Charlie Brown" and "Poison Ivy." Many of the sax breaks on the Coasters' records are played by King Curtis.
1940 - President Roosevelt strengthens his Cabinet by bringing in two prominent Republicans. Henry Stimson becomes Secretary for War and Frank Knox becomes Secretary for the Navy. Stimson is strongly against America's isolationist tradition and will be a champion of Lend-Lease.
1942- Brian Wilson, lead singer and main songwriter for the Beach Boys, was born in Hawthorne, California. Wilson's songs - such as "Surfin' USA," "I Get Around" and "Help Me, Rhonda" - were all about being a teenager in California in the early 1960's - about surfing, driving and dating. The group turned to more grown up topics later in the decade, but the Beach Boys have survived mainly as a nostalgia act. They have sold more than 65 million records worldwide. Brian Wilson became a virtual recluse in 1970 when his neuroses and drug abuse got the better of him. He has since done the odd live show, and released a solo album in 1988.
http://www.brianwilson.com/
1943-Federal troops put down racial riot in Detroit 30 dead.
http://detnews.com/history/riot/riot.htm
http://www.freep.com/century/cent1_19991201.htm
http://www.ustrek.org/odyssey/semester2/022801/022801nickdetroit.html
1944 - The Japanese fleet withdraws to refuel, believing that their aircraft have landed safely on Guam. US Task Force 58 (Admiral Mitscher) launches an air strike on the Japanese fleet in the late afternoon. The 216 American aircraft encounter 35 defending fighters and sink the carrier Hiyo. Two other Japanese aircraft carriers are damaged as are a battleship and a cruiser. US loses amount to 20 planes shot down and 72 crashing while attempting to land on their carriers in the dark. During the night, the Japanese fleet withdraws and are not pursued. The battle of the Philippine Sea ended with Japan losing almost all its remaining trained pilots and at least 4,000 seamen.
1945 -- Abbott & Costello's "Who's on First" routine is first seen, in the film "The Naughty Nineties".
1945-Birthday Anne Murray, one of the most popular female singers in the world, was born in Springhill, Nova Scotia. In 1966, she became a member of the chorus of "Singalong Jubilee," a CBC TV show from Halifax. Murray continued as a featured performer on the show until 1970, the year the success of her recording of "Snowbird" caused a dramatic increase in her popularity. It was the first disc by a Canadian female vocalist to earn a gold record in the US. During the 1970's, Murray developed into Canada's most popular female singer. And she began enjoying great success with pop and country audiences in the US and Britain. She began appearing frequently on "The Glen Campbell Goodtime Hour" on CBS TV. Her hits included "Talk It Over in the Morning," "What About Me" and "You Needed Me," a 1978 million-seller. In 1986, she opted for a new, more contemporary image, with the hit "Now and Forever," produced by David Foster.
1946 - Singer Anne Murray (Morna Anne Murray) is born in Springhill, Nova Scotia. Her biggest hit is the million-selling No. 1 single ``You Needed Me'' in 1978.
1948 - President Harry S. Truman institutes a military draft with a proclamation calling for nearly 10 million men to register for military service within the next two months. Truman's action came during increasing Cold War tensions with the Soviet Union.
1948-"The Ed Sullivan Show" premiered on television. It was officially titled "Toast of the Town" until 1955. We all watched it, especially since we were living in the early 1950's in Port Chester, NY, where he also lived. It was the longest-running variety show (through 1971) and the most popular for decades. Ed Sullivan, the host, signed all types of acts, both well known and new, trying to have something to please everyone. Thousands of performers appeared, many making their television debut, such as Irving Berlin, Victor Borge, Hedy Lamarr, Walt Disney, Fred Astaire and Jane Powell. Two acts attracted the largest audience of the time: Elvis Presley and the Beatles.
1949-birthday of Lionel Richie, Tuskegee, AL ; Tenor sax, songwriter, the son of a retired U.S. Army captain and a teacher. The former lead singer of the Commodores has five No. 1 hits, including "Endless Love." That duet with Diana Ross sells more than 2 million copies and in 1981 tops Billboard's Hot 100 for nine weeks, longer than any other duet.
http://www.lionelrichie.co.uk/
http://www.lionelrichie.com/
1950 - Willie Mays graduated from high school this day and immediately signed with the New York Giants for a $6,000 bonus. The 'Say Hey Kid' would play most of his career for the Giants -- in both New York and San Francisco -- becoming a baseball legend. As his career came to a close, Mays was traded to the New York Mets. Mays, an all-star center fielder, is in the Baseball Hall of Fame. He lives on the San Francisco Peninsula.
1953-Cyndi Lauper is born in New York City. Her first single, ``Girls Just Want to Have Fun,'' sells more than 2 million copies and reaches No. 2 on Billboard's Hot 100. Two later releases, ``Time After Time'' and ``True Colors'' top the chart.
1955---Top Hits
Cherry Pink and Apple Blossom White - Perez Prado
Rock Around the Clock - Bill Haley & His Comets
It's a Sin to Tell a Lie - Somethin' Smith & The Redheads
Live Fast, Love Hard, Die Young - Faron Young
1957 -A violent tornado, rated F5 on the Fujita scale, tore through Fargo, North Dakota. 10 people were killed and 103 injured. Over 1300 homes were damaged or destroyed.
1960-Floyd Patterson became the first boxer to regain the heavyweight championship when he knocked out Ingemar Johansson of Sweden at 1:51 of the fifth round. Patterson won the crown for the first time on November 30, 1956, defeating Archie Moore. Johansson scored a TKO over the champion on June 26, 1959. Johansson also lost a third fight on March 13, 1961.
1963 - The United States and the Soviet Union established a hot-line to serve as an emergency communications system between the two superpowers during the Cold War. While the system was tested, it was never used.
1963---Top Hits
Sukiyaki - Kyu Sakamoto
You Can't Sit Down - The Dovells
Blue on Blue - Bobby Vinton
Act Naturally - Buck Owens
1965 - No. 1 Billboard Pop Hit: "Mr. Tambourine Man," The Byrds.
1966 - The U.S. Open golf tournament was broadcast from San Francisco, with something extra for the nation's golf fans. It was the first time TV had beamed a golf event in color.
1920--Race riots in Chicago, Illinois leave two dead and many wounded.
1967---Boxing champion Muhammad Ali is convicted of refusing induction into the American armed services.
1969--The three day Newport Festival began in Northridge, California, featuring such performers as Jimi Hendrix, Joe Cocker and Ike and Tina Turner. Hendrix was paid $135,000, at the time the most ever paid to a rock performer for a single performance. Like the notorious Altamont Festival later in the year, there were violent gate-crashing incidents and a motorcycle gang had been hired for security.
http://www.jimi-hendrix.com/
1970 - Beatles tune "The Long and Winding Road" began its second week on the pop music charts number one spot. It would be the last song released by The Beatles.
1970-Neil Young's "Cinnamon Girl" goes gold.
1971---Top Hits
It's Too Late/I Feel the Earth Move - Carole King
Rainy Days and Mondays - Carpenters
Treat Her Like a Lady - Cornelius Brothers & Sister Rose
When You're Hot, You're Hot - Jerry Reed
1977-Former White House chief of staff HR Haldeman enters prison, Died 1993.
http://www.washingtonpost.com/wp-srv/national/longterm/watergate/stories/halobit.htm
1977 - No. 1 Billboard Pop Hit: "Got to Give It Up (Pt. 1)," Marvin Gaye.
1979---Top Hits
Hot Stuff - Donna Summer
We are Family - Sister Sledge
Ring My Bell - Anita Ward
She Believes in Me - Kenny Rogers
1980- "It's Still Rock & Roll" becomes Billy Joel's first #1 hit.
1985 - Coach Rollie Massimino told reporters, "I just can't leave Villanova," when he turned down a $2.1 million over ten years offer to coach basketball for the New Jersey Nets.
1987 - Whitney Houston's album, "Whitney", debuted on "Billboard" magazine's album chart at number one. Houston became the first female to have an LP debut at the top. The singer, daughter of Cissy Houston and cousin of Dionne Warwick, began her singing career at age 11 with the New Hope Baptist Junior Choir in New Jersey. Houston first worked as a backup vocalist for Chaka Khan and Lou Rawls; entered modeling in 1981, appearing in "Glamour" magazine and on the cover of "Seventeen". Whitney married soul singer, Bobby Brown, in the late 1980s.
1987---Top Hits
Head to Toe - Lisa Lisa & Cult Jam
I Wanna Dance with Somebody (Who Loves Me) - Whitney Houston
In Too Deep - Genesis
Forever and Ever, Amen - Randy Travis
1988-a law to force the admission of women to private clubs was upheld unanimously by the Supreme Court. At issue was a New York City law requiring women to be admitted to large, private clubs that are said to play important roles in business and professional life. In New York, the University Club had already voted to admit women. By the end of August, the Union League Club, the Century Association, and the Friars Club in New York agreed to admit women. The Friars Club in California admitted its first female member in 1987. On June 18, the exclusive Cosmos Club in Washington, D.C.C. unassailably male for 110 years, voted by a large majority to accept women. It too had been threatened with legal action.
1988 - Thirty-eight cities in the central U.S. reported record high temperatures for the date. Afternoon highs of 97 degrees at Flint, MI, and 104 degrees at Chicago, IL, equaled records for the month of June. Thunderstorms in North Dakota produced baseball size hail near Kief, and wind gusts to 100 mph near McGregor
1993- With a four-games-to-two victory over the Phoenix Suns in the National Basketball Association (NBA) finals the Chicago Bulls earned their third straight NBA title, defeating the Phoenix Suns, 4 games to 2. The Bulls became the first team to win "three 'peat" since 1966, when the Boston Celtics won their eighth in a row. In 1996 the Bulls won the NBA title for a fourth time, in 1997 for a fifth and in 1998 for a sixth, for another three-in-a-row sweep.
1994 - U.S. athlete O.J. Simpson pleaded innocent to murdering his ex-wife and her friend.
1994-- Geffen Records offered the estimated two million subscribers to the CompuServe computer bulletin board an opportunity to download a previously unreleased Aerosmith song, "Head First." The track was recorded during the band's sessions for the 1993 album "Get a Grip." It was one of the first times that subscribers to a bulletin board service could download an entire song over computer lines.
1995-- Michael Jackson's "HIStory - Past, Present and Future: Book One" was released. The double CD, Jackson's first album since child molestation allegations two years earlier, debuted at number one on the Billboard chart. Initial sales in the US were strong but dropped off sharply in subsequent weeks. Canadian record stores reported only moderate sales. Jackson had to battle controversy over anti-Semitic lyrics in the song "They Don't Care About Us." He said he used the words to illustrate the evils of prejudice. Jackson promised to include a written explanation in albums already produced and not shipped and to re-record the song with new lyrics for future releases.
1995 -A supercell thunderstorm dumped unusually large hail for New England in Connecticut. Baseball size hail fell at Vernon, Manchester, Deep River, and Old Saybrook. At deep river, the large hail lasted for 20 minutes, causing hundreds of thousands of dollars in damage. Some automobiles were totaled. In one historic building, 25 windows were broken, including a 100 year old curved window.
1995 - Legendary country duo George Jones and Tammy Wynette release reunion album "One."
1999 - Payne Stewart made a 15-foot par putt on the 18th hole at famous Pinehurst Resort & Country Club's No. 2 course in Pinehurst, North Carolina. The putt was just enough to win the U.S. Open by one stroke over Phil Mickelson. Stewart, one stroke behind with three holes to play – and apparently heading for a play-off round the next day -- made a 25-foot putt for par to catch Mickelson, a 3-foot birdie putt on No. 17 to take the lead, and then his 24th putt of the day to win the championship. He tragically died in a plane crash October 25, the same year, 1999.
http://www.jacksonville.com/special/wgv/inductees/payne_stewart.html
2001-- Hitting his 38th homer of the season, Barry Bonds breaks the major league mark established by Reggie Jackson (1969) and Mark McGwire (1998) for home runs hit before the All-Star game. The Giants' left fielder still has 17 games to add to the record.
2004-- On Father's Day with his dad present, Ken Griffey, Jr. nails a 6th inning fastball of Cardinal hurler Matt Morris over the right field wall at Busch Stadium for his 500th career home run. The Reds' center fielder becomes the 20th major leaguer and the sixth youngest (34) to reach the milestone.
2006 - An album of jazz standards Diana Ross recorded more than 30 years earlier finally sees the light of day. "Blue" was intended as a companion to the hit 1972 soundtrack to "Lady Sings the Blues," in which Ross portrayed jazz legend Billie Holiday. However, Ross instead followed up the project with the pop album "Touch Me in the Morning," which reached No. 1 on the Billboard album chart. In its wake, "Blue" was shelved.
NBA Finals Champions This Date

1993 Chicago Bulls
2006 Miami Heat
--------------------------------------------------------------

Baseball Poem
– Old Timer's Day, Fenway Park, 1 May 1982

Donald Hall, U.S. Poet Laureate
When the tall puffy
figure wearing number
nine starts
late for the fly ball,
laboring forward
like a lame truckhorse
startled by a garter snake,
– this old fellow
whose body we remember
as sleek and nervous
as a filly's –
and barely catches it
in his glove's
tip, we rise
and applaud weeping:
On a green field
we observe the ruin
of even the bravest
body, as Odysseus
wept to glimpse
among the shades the shadow
of Achilles
Fathers Playing Catch with Sons
http://www.amazon.com/exec/obidos/ASIN/0865471681/poetsorg-20/002-5217827-16792
36?creative=327641&camp=14573&adid=08JM7ZJZFGQ1Q258X4D7&link_code=as1
http://www.amazon.com/gp/product/061853721X/002-5217827-1679236?v=
glance&n=283155
About the new US Poet Laureate Donald Hall, avid Boston Red Sox fan.
http://www.nytimes.com/2006/06/14/books/14poet.html?hp&ex=1150344000&en=
1aca3b325c00a10b&ei=5094&partner=homepage
--------------------------------------------------------------

SuDoku
The object is to insert the numbers in the boxes to satisfy only one condition: each row, column and 3x3 box must contain the digits 1 through 9 exactly once. What could be simpler?
http://leasingnews.org/Soduku/soduko-main.htm
--------------------------------------------------------------

Daily Puzzle
How to play:
http://www.setgame.com/set/puzzle_frame.htm
Refresh for current date:
http://www.setgame.com/set/puzzle_frame.htm
--------------------------------