Friday, March 5, 2010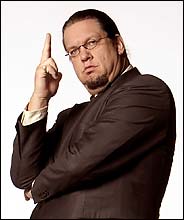 Illusionist/Magician Penn Fraser Jillette born March 5, 1955 Greenfield, Massachusetts, perhaps best known with his partner as "Penn & Teller." He also does acting, announcing, and is known as a comedian.
http://www.pennandteller.com/

Headlines---
Archives: March 5, 2001 The List
Classified Ads---Syndicator
Main Street Bank Rumors Not True says Depping
HL Leasing Scandal Up-Date
Chuck Brazier to the Rescue at Brican America
Allied Health Care Services, Orange, NJ---Part I
From the Desk of Michael J. Witt, Esq.
The Minefield of Reps and Warrants
Classified Ads---Help Wanted
Beige Book---Continued Bad News for Leasing
Dublin, California---Adopt-a-Dog
Special Oscar Column
by Fernando Croce
News Briefs---
China Approves Industrial Bank financial leasing co.
CIT Group cancels employee bonuses, citing losses
Providence Fin. Charter School Business newsletter
Mortgage rates fall below 5 percent
Airbus, Boeing upbeat on India
California Nuts Brief---
Sports Briefs---
"Gimme that Wine"
Today's Top Event in History
This Day in American History
Winter Poem
SuDoku
Daily Puzzle
GasBuddy
Weather, USA or specific area
Traffic Live----
######## surrounding the article denotes it is a "press release"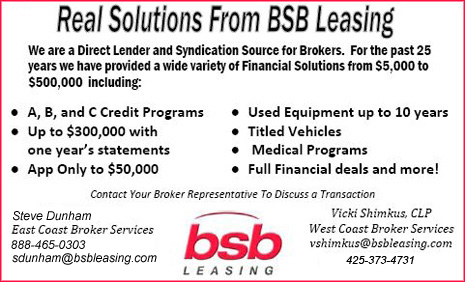 [headlines]
--------------------------------------------------------------
[headlines]
--------------------------------------------------------------

[headlines]
--------------------------------------------------------------
[headlines]
--------------------------------------------------------------

[headlines]
--------------------------------------------------------------
[headlines]
--------------------------------------------------------------
[headlines]
--------------------------------------------------------------
[headlines]
--------------------------------------------------------------

[headlines]
--------------------------------------------------------------
[headlines]
--------------------------------------------------------------

[headlines]
--------------------------------------------------------------

[headlines]
--------------------------------------------------------------
SEATTLE
Meet and learn from Mr. Terry Winders, CLP
Leasing #102 columnist for Leasing News,
long time educator and trainer
Sales and Operations
click here for course information and to register

April 12th until Noon on the 14th
Seattle, Washington
Hosted by Financial Pacific
$395.00 Paid in Advance for first person from company
$345 with each additional attendee 
"Certified Leasing Professionals attending this seminar will earn CPEs (Continuing Professional Education)
Credits toward their recertification"
(This ad is a "trade" for the writing of this column. Opinions
contained in the column are those of Mr. Terry Winders, CLP)



News Briefs----
[headlines]
---------------------------------------------------------------



Sports Briefs----

Oakland's ungrateful sports owners
http://www.contracostatimes.com/top-stories/ci_14508048?nclick_check=1
Favre undecided on next season
http://www.theredzone.org/BlogDescription/tabid/61/EntryId/3834/Favre-undecided-on-next-season/Default.aspx
[headlines]
---------------------------------------------------------------


California Nuts Briefs---

Former speaker handed out staff pay raises
http://www.sacbee.com/2010/03/04/2583810_former-speaker-handed-out-staff.html

Protestors close freeway in rush traffic in SF East Bay
http://www.sfgate.com/cgi-bin/article.cgi?f=/c/a/2010/03/04/BAC41CAAM1.DTL
[headlines]
---------------------------------------------------------------
[headlines]
----------------------------------------------------------------
Today's Top Event in History
[headlines]
----------------------------------------------------------------
This Day in American History
1595-First New England Settler: William Blackstone, born at Durham County, England, was the first settler in what is now Boston, Massachusetts, and also the first in what is now Rhode Island. Blackstone came to New England with the Captain Robed Gorges expedition in 1623. When the expedition failed and most returned to England, he stayed and settled on what later became Beacon Hill. In 1634, he sold most of his Boston property and moved to the shores of the river that now bears his name. He died there at what is now Cumberland, Rhode Island, May 26,1675.
1623-No Drinking Alcohol: Governor Sir Francis Wyatt of Virginia and 32 others signed into law an "alcohol Temperance" against swearing and public drunkenness, ordering "...churchwardens shall be sworne to present them to the commanders of every plantation and that the forfeitures shall be collected by them to be for publique uses."
1770-Boston Massacre: the first clashes of the coming revolution occurred during this period, which saw the rise of organized political resistance to parliamentary and royal excesses in the form of the first Continental Congress. Perhaps the start of this "movement" was sparked by what came to be called the Boston Massacre, five colonists were killed (Crispus Attucks, James Caldwell, Patrick Carr, Samuel Gray and Samuel Maverick) when British troops fired on a mob of men and boys who had been taunting them and throwing stones. Capt. Thomas Preston, commander of the British contingent, and six of his men were charged with murder. They were defended in court by John Adams and Josiah Quincy. All were acquitted but two soldiers who were found guilty of manslaughter. The estimated colonial population was 2,205,000. The day is celebrated as Crispus Attucks Day, honoring Crispus Attucks, possibly a runaway slave, who was the first to die in the Boston Massacre.
http://memory.loc.gov/ammem/today/mar05.html
Historians reported the most popular early engraving was " The Bloody Massacre Perpetrated in King Street, Boston, on March 5, 1770, which was engraved, printed, and sold by Paul Revere. It depicted the shooting of five Americans by the British troops, and has appeared in countless children's textbooks and general works on American history.
1804-Supreme Court Justice Samuel Chase was impeached after charges were brought this
day by the House of Representatives. The accusations consisted of eight articles, of which the majority had to do with high-handed conduct displayed by Chase in two treason and sedition trials. There were also political reasons for the impeachment, which was encouraged by President Thomas Jefferson. The trial began on January 30,1805. Chase was acquitted and served until his death of June 19,181, at the age of 70.
Supreme Court Justice Samuel Chase
http://www.colonialhall.com/chase/chase.asp
1821 - James Monroe became the first President of the United States inaugurated on March 5th. The usual inauguration date of March 4th fell on a Sunday this year and a President cannot be inaugurated on the Christian Sabbath. While it's still a law today, Inauguration Day was officially set back to January 20th, with Sundays not included.
1836 - Samuel Colt made the first pistol, a .34-caliber 'Texas' model.
1845 -- Congress appropriates $30,000 to ship camels to western US.
http://www.drumbarracks.org/Camel%20Corps.html
http://www.outwestnewspaper.com/camels.html
1848 -- In the Battle of Abiqua, whites attack Klamath tribe camp at Abiqua Creek near Salem, Oregon Territory; 13 men and women killed.
http://www.theragens.com/history/Geer%20-%20Abiqua.htm
http://www.silverton.or.us/history/boa1a.htm
1854 - Mary Elizabeth Garrett birthday. U.S philanthropist whose endowment to Johns Hopkin s University Medical School forced it to accept women. Her first major endowment was to establish the Bryn Mawr School for Girls. Her donations guaranteed that the school would be headed by M. Carey Thomas, her domestic partner. MEG later donated more than $450,000 to Johns Hopkins University medical school for it to remain a graduate school in perpetuity that would (for the first time in its history) accept women students. With donations that eventually surpassed $350,000, MEG guaranteed that her domestic partner, the brilliant M. Carey Thomas, was made president of Bryn Mawr College (in spite of being a woman). Thomas made Bryn Mawr one of the great colleges of the nation with scholastic requirements higher than men entering Harvard University. MEG was an active suffragist. MEG lived with Thomas from about 1904 to her death in 1915 and through her will made Thomas a very wealthy woman.
1865-General John C. Breckinridge takes control of Confederate forces in the Appalachian Mountains of western Virginia. The Kentuckian was a former senator and had been the vice president of the country and the runner-up to Abraham Lincoln in the 1860 presidential election. Breckinridge took over the obscure Western Department of Virginia, where he managed forces until he was elevated to the Confederacy's Secretary of War in the closing weeks of the conflict.
Born in 1821, Breckinridge graduated from college when he was 17 years old. He served in the military during the Mexican War and was elected to the U.S. House of Representatives at age 30. In 1856, Breckinridge became the youngest vice president when he was elected with James Buchanan at age 35. In 1860, he represented the southern wing of the Democratic Party, which had split during the convention over the issue of slavery. He finished third in the popular vote behind Lincoln and Stephen Douglas, who represented the northern Democrats, but he received 72 electoral votes to finish second behind Lincoln. Although he lost the White House, his state legislature selected him as senator shortly after the election. During the summer of 1861, Breckinridge remained in the senate, supporting secessionists views as the war escalated. In September, Kentucky declared itself a Union state. Having literally become a man without a country, Breckinridge fled to the Confederacy and joined the army. He was made commander of the Orphan Brigade, a collection of Kentucky regiments with soldiers who found themselves geographically cut off from their native state. His unit suffered 34 percent casualties at the Battle of Shiloh, but went on to fight at most of the battles in the western theater. After taking control of the Western Department of Virginia, Breckinridge led forces at the Battle of New Market in May 1864, where his army routed a Union force. In October, troops in his department were victorious at the Battle of Saltville, but the victory was tarnished when the Confederates began massacring black soldiers during the Union retreat. When Breckrindge heard of this, he went to the battlefield and ordered his men to stop killing any prisoners, be they black or white. As soon as he left, the units involved in the battle killed all blacks and those whites who tried to protect them. It was not uncommon to kill black Union soldiers than take them as prisoner.. Breckinridge also served during Jubal Early's 1864 Shenandoah Valley campaign. On February 6, 1865, Confederate President Jefferson Davis tapped Breckinridge to be Secretary of War. He showed great ability in that capacity, but the Confederate cause had become hopeless. Breckinridge oversaw the evacuation of Richmond in March and fled southward with Davis. Unlike Davis, however, Breckinridge successfully escaped the country through Florida and into Cuba. Joined by his family, Breckinridge stayed for four years in Europe before a presidential pardon allowed him to return to Kentucky. He worked as a lawyer until his death in 1875.
http://www.saltvilleva.com/memorial__remembance_service.htm
http://www.civilwarinteractive.com/saltville.htm
http://www.fortunecity.com/campus/history/683/saltvillemassacre.htm
1870 -- American writer Frank Norris (1870-1902) born Chicago, Illinois. One of the first American naturalist writers; a muckraker.
http://users.rcn.com/calhist/7_pages/octopus_norris.htm
http://guweb2.gonzaga.edu/faculty/campbell/howells/norris.htm
http://www.nagasaki-gaigo.ac.jp/ishikawa/amlit/n/norris19re.htm
1872 - George Westinghouse patented the air brake.
1877- Rutherford B. Hayes inaugurated as 19th US President.
1882- Canadian soprano Pauline Donalda was born in Montreal (real name: Pauline Lightstone.) Considered a rival of the famous Melba in the early years of the 20th century, Donalda often replaced her in roles and sang with such renowned performers as Enrico Caruso. Most of her performing career was spent in Europe, but in 1937 she returned to Montreal and opened a music studio. She formed the Opera Guild in 1942, and directed it until 1969, the year before her death.
http://www.nlc-bnc.ca/4/7/m15-319-e.html
1885-Famed pathologist and physician Louise Pearce born. She was one of the principal figures in the development of tryparsamide to control African sleeping sickness. Tryparsamide was discovered in a laboratory by several researchers, but it was Pearce who alone who went to the Belgium Congo to test it on humans. She set up a hospital, determined dosage and treatments. Under her care, every one of the 77 patients chosen for the test fully recovered. She was awarded the Order of the Crown of Belgium for her work and in 1953 was awarded the King Leopold II Prize and a check for $10,000 and a second decoration, the Royal Order of the Lion. Her three colleagues were also honored. Later she made important research discoveries regarding syphilis and cancer. Carrying one work with generations of rabbits that developed hereditary diseases and deformities, her research data was destroyed at her death. (A number of women did extensive studies on heredity and resultant deformities but very few ever got much credit.) Pearce spent her last years at Trevenna Farm, the home she shared in Skillman, NJ with novelist Ida A. R. Wylie who was part of the fabled Heterodoxy women's club. Source: The History of the Rockefeller Institute, 1901-1953, G.W. Corner, Rockefeller Institute Press, NY, 1964
.A.R. Wylie (march 16, 1885 - November 4, 1959)
Australian writer, born in Melbourne as Ida Alexa Ross Wylie. Her autobiography 'My life with George' is about her relationship with American doctor Sara Josephine Baker.* Several films were based on her books or stories, like 'The foreign legion' (1928) was based on 'The Red Mirage', the 1942 film 'Keeper of the flame' with Katherine Hepburn and Spencer Tracy was based on the book with the same name and 'Torch Song' from 1953 with Joan Crawford was based on the story 'Why should I cry'.
*Who is better known as the famous black singer Josephine Baker.
(November 15, 1873 - February 22, 1945)
American doctor and writer, born in Poughkeepsie, New York. She graduated New York Infirmary Medical College in 1898. She had a relationship with Australian writer I.A.R. Wylie.
http://andrejkoymasky.com/liv/fam/biow2/wyli1.html
http://gayinfo.tripod.com/A-Z-W.html
1888—Singer/guitarist Joshua Barnes "Peg Leg" Howell birthdya, born Eaton, GA.
http://www.cascadeblues.org/History/JoshuaHowell.htm
1892 -Famed writer, journalist and Lesbian Josephine Herbst born. Her trilogy Pity is Not Enough (1933), The Executioner Waits (1934) and Rope of Gold (1939) was regarded critically as "as one of the most sweeping and ambitious" fictional reconstruction of American life ever attempted by any writer. She leaned towards communism for a time but after covering the Spanish Civil War as a reporter, she broke all ties with that ideology. She had well publicized affairs with women. Her mother was a storyteller who inspired her daughter to write. Her many novels, short stories, and articles were highly praised and deserve a higher place in today's literature than is being awarded her. Died 1969.
http://www.writersreps.com/live/catalog/authors/herbstj.html
http://www.spartacus.schoolnet.co.uk/USAherbst.htm
http://www.nybooks.com/articles/article-preview?article_id=11373
1893-The Culligan Man: Emmett J. Culligan, founder of world's largest water treatment organization, was born at Yankton, SD. Culligan first experimented with a water-softening device in the early 1920s--to soften water used to wash his baby's diapers. In 1936 he launched the company from a Northbrook, IL, blacksmith shop. Recipient of Horatio Alger Award in 1969, Culligan died at San Bernardino, CA, June 3, 1970.
1908—Birthday of Rex Harrison, born Reginald Carey at Huyton, England. Rex Harrison's career as an actor encompassed more than 40 films and scores of plays. He won both a Tony and an A=Oscar for the role of Henry Higgins in May Fair Lady, perhaps his most famous role. Among other files, he appeared in Dr. Doolittle, Cleopatra, Blithe Spirit and Major Barbara. He claimed he would never etire from acting and he was appearing in a Broadway revival of Somerset Maugham's the Circle thre weeks before his death, June 2,1990, at his home at New York, NY.
1917 - The first jazz recording for Victor Records was released. The Original Dixieland 'Jass' Band performed on the tune "The Dixie Jass Band One Step" They had opened at Reisenweber's Restaurant in New York City and changed their name to "Jass" as that it how it was pronounced by the owner. In this year, the group made a series of other first jazz recordings, including " Tiger Rag," "Reisenweber Rag," "Barnyard Blues," "At the Jazz Band Ball," "ostrich Walk," "Bluin' the Blues, and "Clarinet Marmalade." Some say they left New Orleans for Chicago then New York because Storyville, also know as the District, a section of New Orleans set aside for honky-tonks and sporting house. The original Storyville was established on January 1, 1898 as a legally operated red-light district in New Orleans, this being the only legal red-light district in the United States. The district was home to beautiful bordellos that were renowned for their grand architecture. The bordello's festive atmosphere was created by seductive women and mood-altering music. Storyville is believed to be the birthplace of Jazz. ("Jazz" was a slang word for sex.) The fun lasted until the fall of 1917, when the United States Department of the Navy shut it down. Later in the 1940's the "good people" of New Orleans thought they would do a good thing for the city by constructing a low-income housing project. To make way for this project the old district was completely demolished. Contrary to popular belief, many of the jazz musicians migrated to Kansas City, Chicago, and New York not because of Storyville, but to find a better paying musical job; Kansas City was hot and so was Chicago, but New York was "The Big Apple."
http://www.redhotjazz.com/odjb.html
http://www.suite101.com/article.cfm/8879/71671
http://www.alude.com/music/itmB000002WTQ.htm
http://www.amazon.com/exec/obidos/ASIN/0817344039/inktomi-bkasin-20/
102-1682336-8966565
1920- Leontine Turpeau Current Kelly was born in the parsonage of Mount Zion Methodist Church in Washington, D.C. Kelly became the first Black woman bishop of a major denomination in the United States, in 1984. She was elected bishop of the United Methodist Church in the San Francisco area. From Black Women in America, Vol. 1
1924-Bowler Frank Carauna of Buffalo, NY, became the first bowler in history to roll two consecutive 300 games in a sanctioned league competition. He had five strikes on third game, rolling 29 strike sin succession. His score for the four games was 1,115 ( 300,300,268,247).
1924-pianist Dave Burns born Perth Amboy, NY
http://www.kwest.net/news/reviews/Music/Dave_Burns_Cool_Jazz_Is_Hot-(KWTN).html
1928-Pianist Lou Levy Born, West Coast jazz great, also recorded with Sinatra, Peggy Lee, Nancy Wilson, Anita O'Day. I remember him at the Lighthouse in Hermosa Beach, where he played
with various musicians from a trio to West Coast jazz.; died Jan 23, 2001
http://www.centrohd.com/biogra/l2/lou_levy_b.htm
http://www.jazzreview.com/cdreview.cfm?ID=3384
1929- Louis Armstrong (with Jack Teagarden) records "Knockin' A Jug." NYC.
1931 - Lawrence Tibbett recorded the now much-recorded tune, "Without a Song" for Victor Records. This melody came from the film, "The Southerner" and has been a hit for many, such as Willie Nelson, Frank Sinatra and Tony Bennett.
1931-Female aviator, Jerrie Cobb born. She was the first woman to qualify as an American astronaut. She was consequently rejected because she was a woman. JC learned to fly at 12, earned her pilot's license at 16, and received her commercial and flight instructor's license at 18, At 21 JC was the only female international ferry pilot in the United States. As chief pilot, she flew over wild terrain and mountains, once being arrested as a spy after a forced landing in South America. JC passed the same 87 physical and psychological tests administered by NASA that it used in the selection of the original seven male astronauts. Several women, including Cobb, surpassed the test results of the men who were chose (including right stuff himself John Glenn). NASA officials admitted later in a Congressional investigation that they had no intentions of allowing women to pilot space craft; the testing was merely a sop. [Some revisionists today are questioning the charge and claiming that the rejection of women was a practical matter, not sexual bias. The author of WOAH has seen the original spacecraft at the Kennedy Space Center at Cape Canaveral. In many of the first flights, the astronauts were simply passengers, lying strapped to "mattresses" and with only a small porthole to see outside. There was no moving around and now piloting involved.]
JC is one of the four Americans to hold the Golden Wings of the Federation Aeronautique Internationale and was chosen 1959 pilot of the year by the National Pilot's association. She was nominated for a Nobel Peace Prize for her piloting of medical supplies into dangerous South American locations. Two other noted women pilots were tested by NASA (and passed the tests), Wally Funk and Bernice Steadman. Both the women do NOT agree with revisionists and maintain it was sexual bias that kept them from the program. Cobb testified before a congressional hearing that of the 25 women who applied to the space program in 1960, 13 had been found qualified. The National Air and Space Museum described the turndown: "They had hoped to be the country's first women in space and they had reason to think that a few might make it. But no one had warned them that having the 'right stuff' might also mean being the 'right sex.'"
The following information was gleaned from information provided by the web site of the 99s - the organization of women in aviation. It is located at http://www.ninety-nines.org/ and is a fascinating site! President Lyndon Johnson announced the formation of the FAA's Women's Advisory Committee on Aviation, May 4, 1964. Most of the 27 non-government members, including Jane Hart and Jean Ross Howard, co-chairman, and five government members, were 99s. Although members of this committee pushed for admission of women to NASA, they were 17 years too early to become astronauts.
In 1961, Jerrie Cobb was the first female to pass all three phases of the Mercury astronaut Program. Twelve other 99s passed the series of 75 exhaustive physical competence tests and laboratory tests. They were rejected, and the first female in space was Russian. Jerrie Cobb was deeply discouraged by the failure of NASA to put a female in space, and in the same year (1964) she became a jungle pilot in the Amazon. She has devoted all her resources and talents to helping Indian tribes in unexplored parts of six countries. (and was nominated for the Nobel Peace Prize for her efforts). In June 1963, Valentina Terreshkova, Soviet cosmonaut, became the first woman in space. She manually controlled Vostok-6 during parts of the 70.8-hour flight through 48 orbits of earth. Some revisionists, aka Historians, have said that VT was only a pretty face passenger "allowed" to touch the controls for publicity purposes. In fact, she went through a rigorous training program the same way the male cosmonauts did. It would be 32 years after Terreshkova before an American woman touched the controls of a space craft! In the meantime to squelch growing complaints, on 01-16-1978, the post of "Mission Specialists" was created by NASA and six women were appointed to fill the posts. It marked the first time since the inception of the U.S. space program in 1959 that NASA had recognized women. Janet Guthrie, who would win fame as an Indianapolis 500 racer, was turned down because NASA decided all the women had to have Ph.D. degrees. The first American woman in space was Sally Ride, who used the shuttle robot arm to release and retrieve satellites. The first American woman to perform a space walk was Kathryn Sullivan, who practiced techniques for refueling satellites, and Kathryn Thorntorn went outside the shuttle to help repair the Hubble Space telescope. The non-pilot women trainees hold Ph.D's in their fields of expertise. On February 2, 1995 Cobb was the personal guest of Lt. Colonel Eileen Collins, 38, as Collins lifted off from Cape Canaveral in the co-pilot's seat - the first woman to co-pilot an American space craft. An Air Force test pilot, Collins was selected for the NASA space program in 1990, the first woman chosen as a space shuttle pilot. Eight years later she would sit in the pilot's seat to become the first American woman to pilot a spacecraft. Her first command was a frightening one because of equipment failure but she kept her cool and the mission was completed. Since then other women has quietly moved into the pilot's seat. However, when NASA decided to test the effects of space on older people, they chose John Glenn (a U.S. Senator with a life of sedentary pursuits) instead of Jerrie Cobb - again. Glenn became quite ill on the flight and it almost had to be scrubbed. Cobb who maintained her physical abilities was disgusted. Perhaps one of the reason was that fact she is considered a lesbian.
http://www.ctie.monash.edu/hargrave/cobb.html
http://www.singlemomz.com/holidays/womenshistory/jerrie.shtml
http://www.johnshepler.com/articles/cobb.html
http://www.teachspace.org/news/cobb.html
http://www.jerrie-cobb-foundation.org/
http://www.searchalot.com/texis/open/openframer?q=&urls=http://www-lib.usc.edu/~retter/main.html
1933- Bank Holiday: on his first full day in office (Sunday, Mar 5,1933), President Roosevelt proclaimed a national "Bank Holiday" to help save the nation's faltering banking system. Most banks were able to reopen after the 10-day "holiday" (March 4-14), but in the meantime, "scrip" had temporarily replaced money in many American households.
1936 - Metro-Goldwyn-Mayer's "Mutiny On The Bounty" (produced by Irving Thalberg and Albert Lewin) was voted Outstanding Production, as they used to say. The 8th Academy of Motion Picture Arts and Sciences (AMPAS) Academy Awards ceremony was held at the Biltmore Hotel, Los Angeles. Director/producer/writer/actor Frank Capra hosted the big giveaway honoring the films of 1935, which saw Victor McLaglen take the Best Actor prize for "The Informer" (John Ford won for directing this one). Best Actress was Bette Davis in "Dangerous". In case you are wondering, they didn't start handing out those Supporting Actor/Actress awards until 1937. The Best Music/Song award winners were Harry Warren (music) and Al Dubin (lyrics) for the song "Lullaby of Broadway" from "Gold Diggers of 1935". An Oscar for Short Subject/Cartoon was awarded to some guy named Walt Disney for his 'toon, "Three Orphan Kittens".
http://www.infoplease.com/ipa/A0148014.html
1937 -- The American government officially apologizes to Nazi Germany for New York Mayor LaGuardia's reference to Adolf Hitler as a "brown- shirted fanatic."
LaGuardia has been called "the conscience of the 20s." Best known as the tempestuous mayor of New York City, he served in Congress between 1917 and 1933, where, in an era marked by nativism and bigotry, LaGuardia spoke up for internationalism, freedom of speech, and the rights of minorities and the poor. The issues he fought for included price controls, the right to strike, public power, and the redistribution of wealth by taxation. He is best known for reading the comics on radio ever Sunday. He is perhaps New York's most beloved mayor. Died, 1947.
http://www.us-israel.org/jsource/biography/LaGuardia.html
http://www.sicilianculture.com/people/laguardia.htm
http://english.sdaglobal.org/story/advent/judgmnt/laguardia.htm
http://www.commoncouragepress.com/zinn_laguardia.html
1939- Glenn Miller opens at Meadowbrook, Cedar Grove, NJ, his first important booking.
1944 ---Top Hits
Besame Mucho - The Jimmy Dorsey Orchestra (vocal: Bob Eberly & Kitty Kallen
My Heart Tells Me - The Glen Gray Orchestra (vocal: Eugenie Baird)
Mairzy Doats - The Merry Macs
Ration Blues - Louis Jordan
1948- Poet and novelist Leslie Marmon Silko born. She is often referred to as the premier Native American writer of her generation. LMS is of the mixed ancestry of Amerind/Laguana Pueblo, Mexican and white. She grew up on the Laguana Pueblo reservation in New Mexico. "Silko drew on the Laguna stories she had heard in childhood. She combined concerns of Laguna spirituality, such as the relationship between human beings and the natural elements, with complex portrayals of contemporary struggles to retain Native American culture in an Anglo world," one critic wrote. Her first full novel was Ceremony (1977) and her second Almanac of the Dead (1991). In 1981 Silko received a MacArthur Foundation fellowship, and she produced the volume Storyteller made up of poetry, tribal stories, fiction, and photographs Like many Amerinds in the Southwest who have to travel huge distances to attended school on a daily basis, Silko traveled 100 miles a day to school in Albuquerque
http://voices.cla.umn.edu/authors/LeslieMarmonSilko.html
http://www.altx.com/interviews/silko.html
http://web.nmsu.edu/~tomlynch/swlit.silko.html
1951- The religious program "Circuit Rider" debuted over ABC television. The broadcast featured music selections and biographies of evangelists, and was produced by Franklin W. Dyson.
1951-Ike Turner and his Kings of Rhythm record "Rocket 88" with producer Sam Phillips at his Memphis Recording Service. When the up-tempo combination of Swing and Jazz is released, it is credited to Jackie Brenston and his Delta Cats and is now said by many music historians to be the first true Rock 'n' Roll record.
1951-Sam Phillips launches Sun Records by releasing "Drivin' Slow" by 16-year-old saxophonist Johnny London.
1952---Top Hits
Cry - Johnnie Ray
Slowpoke - Pee Wee King
Anytime - Eddie Fisher
Wondering - Webb Pierce
1955 -- Elvis Presley makes his television debut on the regionally telecast "The Louisiana Hayride."
1955---In the wake of the continual controversy on offensive R&B records, BMI, the largest organization of music publishers. releases plans to tighten controls on objectional lyrics. BMI never gave clearance to nearly a dozen of singles, some like Big Joe Turner's "Shake Rattle & Roll" became major hits.
1957- Sergeant Bilko satirizes Elvis Presley (Elvin Pelvin) Rock'n'Roll Rookie (Written by Nat Hiken & Billy Friedburg; #3557; Mar. 5th) When singing sensation Elvin Pelvin is drafted, the army can't cope with his screaming fans. The solution? Transfer him to a quiet, out-of-the-way posting. Perhaps somewhere in the Mid-West, where he will attract less attention and be safe from the less scrupulous soldier who might try to exploit his fame and fortune...
1958-Buddy Holly and The Crickets began their only UK tour, playing two sets each evening for 25 nights.
1959-- Bobby Darin records "Dream Lover"
1960 - After 2 years in the United States Army, Elvis Presley returned to civilian life. Not since the return of General Douglas MacArthur from battle has a soldier gotten such publicity. Before his induction he recorded enough material so that a steady stream of Elvis hits were released during his tour of duty. He continued to dominate the charts through the mid-'60s and made more than 20 movies. Elvis stopped performing live in 1961 but made a comeback in the late 60s, becoming a Las Vegas fixture and releasing several top singles, including "In the Ghetto" and "Suspicious Minds" in 1969. As his popularity continued to skyrocket, the "King of Rock and Roll" allegedly turned to drugs. His final live performance was on June 25, 1977, and on August 16, 1977, the day of his next scheduled concert, his girlfriend found him dead in a bathroom at Graceland, the Memphis mansion he built and named after his mother. Congestive heart failure was initially cited as the cause of death, but prescription drug abuse was suspected as a contributing factor. He was buried at Graceland. Nine years after his death, he was one of the first 10 people inducted into the Rock and Roll Hall of Fame. During his life, he had earned 94 gold singles and more than 40 gold LPs.
1960 - Eastern Massachusetts greatest March snowstorm of record began to abate. The storm produced record 24 hour snowfall totals of 27.2 inches at Blue Hill Observatory, 17.7 inches at Worcester, and 16.6 inches at Boston. Winds gusted to 70 mph.
1960---Top Hits
The Theme from "A Summer Place" - Percy Faith
Handy Man - Jimmy Jones
Beyond the Sea - Bobby Darin
He'll Have to Go - Jim Reeves
1962 - A tremendous storm raged along the Atlantic coast. The great Atlantic storm caused more than 200 million dollars property damage from Florida to New England. Winds along the Middle Atlantic Coast reached 70 mph raising forty foot waves, and as much as 33 inches of snow blanketed the mountains of Virginia. The Virginia shoreline was rearranged by historic tidal flooding caused by the combination of the long stretch of strong onshore winds and the "Spring Tides".
1963 - Country-pop singer Patsy Cline was killed in a single-engine plane crash near Camden, Tennessee. Also killed were Cowboy Copas and Hawkshaw Hawkins. The three were returning to Nashville from Kansas City, where they had participated in a benefit concert for the widow of a disc jockey. The DJ, Cactus Jack Call, had been killed in a car crash.
1966- "The Ballad of the Green Berets" by Staff-Sergeant Barry Sadler reached number one on the Billboard Hot 100 chart. It was the top song in the US for five weeks. The album did even better, topping the LP chart for 13 weeks.
1966--HIBBS, ROBERT JOHN Medal of Honor
Rank and organization: Second Lieutenant, U.S. Army, Company B, 2d Battalion, 28th Infantry, 1st Infantry Division. Place and date: Don Dien Lo Ke, Republic of Vietnam, 5 March 1966. Entered service at: Des Moines, Iowa. Born: 21 April 1943, Omaha, Nebr. G.O. No.: 8, 24 February 1967. Citations: For conspicuous gallantry and intrepidity at the risk of life above and beyond the call of duty. 2d Lt. Hibbs was in command of a 15-man ambush patrol of the 2d Battalion, when his unit observed a company of Viet Cong advancing along the road toward the 2d Battalion's position. Informing his command post by radio of the impending attack, he prepared his men for the oncoming Viet Cong, emplaced 2 mines in their path and, when the insurgents were within 20 feet of the patrol's position, he fired the 2 antipersonnel mines, wounding or killing half of the enemy company. Then, to cover the withdrawal of his patrol, he threw hand grenades, stepped onto the open road, and opened fire on the remainder of the Viet Cong force of approximately 50 men. Having rejoined his men, he was leading them toward the battalion perimeter when the patrol encountered the rear elements of another Viet Cong company deployed to attack the battalion. With the advantage of surprise, he directed a charge against the Viet Cong, which carried the patrol through the insurgent force, completely disrupting its attack. Learning that a wounded patrol member was wandering in the area between the 2 opposing forces and although moments from safety and wounded in the leg himself, he and a sergeant went back to the battlefield to recover the stricken man. After they maneuvered through the withering fire of 2 Viet Cong machine guns, the sergeant grabbed the dazed soldier and dragged him back toward the friendly lines while 2d Lt. Hibbs remained behind to provide covering fire. Armed with only an M-16 rifle and a pistol, but determined to destroy the enemy positions, he then charged the 2 machine gun emplacements and was struck down. Before succumbing to his mortal wounds, he destroyed the starlight telescopic sight attached to his rifle to prevent its capture and use by the Viet Cong. 2d Lt. Hibb's profound concern for his fellow soldiers, and his intrepidity at the risk of his life above and beyond the call of duty are in the highest traditions of the U.S. Army and reflect great credit upon himself and the Armed Forces of his country.
1968-Sales of "Simon Says" by the 1910 Fruitgum Company reach the one million mark during the short-lived Bubblegum music craze.
1968—Top Hits
Love is Blue - Paul Mauriat
(Theme From) Valley of the Dolls - Dionne Warwick
(Sittin' On) The Dock of the Bay - Otis Redding
Skip a Rope - Henson Cargill
1969 - For the first time, the rock magazine, "Creem", was published.
http://www.creemmagazine.com/Pages/CreemContent.html
1969-Top Ten first woman:, Ruth Eisemann-Schier, to be listed in the famous FBI Top Ten .was convicted, and sentenced to a seven-year prison term. She had kidnapped Barbara Jane Mackle from a motel in Decatur, GA, on December 17, 1968, in a sensational television first major coverage. Mackle was found alive about 80 hours after the abduction, buried in a box under ground, many say due to the television coverage.
1974- Helen Thomas was named UPI White House reporter, the first woman ever named to cover the presidential beat. She had been an award-winning reporter in Washington for 30 years before being allowed to cover the president. For many years women reporters, such as Lorena Hickok were only allowed to cover the wives of presidents.
1974-Gregg Allman's first solo album, "Laid Back" attains gold status and at the same time starts rumors that the Allmans are splitting.
1975 - No. 1 Billboard Pop Hit: ``Have You Never Been Mellow,'' Olivia Newton-John. The song is also a country hit for the singer, reaching No. 3 on Billboard's country singles chart.
1976---top Hits
Theme from S.W.A.T. - Rhythm Heritage
Love Machine (Part 1) - The Miracles
All by Myself - Eric Carmen
Good Hearted Woman - Waylon & Willie
1977-"The Love Theme from A Star Is Born", from the film starring Barbra Streisand and Kris Kristofferson, was the top tune in the US.
1977 - President Jimmy Carter joined CBS News anchor Walter Cronkite for the first ever "Dial-a-President" radio talk show. It was carried on 260 CBS stations, with the President answering a variety of questions from listeners across the United States. It was called "Ask President Carter," from the Oval Office in the White House. 42 listeners from 26 states phoned in questions on the nationwide radio broadcast. 1981- World Men's Figure Skating Championship in Hartford won by Scott Hamilton (USA)
http://www.geocities.com/Colosseum/Base/6591/P2.html
1982 -- Comedian and Blues Brother John Belushi, 33, dies of drug overdose in the Chateau Marmont Hotel in Beverly Hills. He was a great comedian and this is
an example of how drugs take over control of your life.
http://www.who2.com/johnbelushi.html
1982 - General Motors shuts its Fremont plant, furloughing its last 2,500 workers while it waits to see if the economy and changes in American car-buying tastes will justify reopening the factory. A white Oldsmobile Ciera rolled off the assembly line at 9:15 a.m. March 4, the 4,282,215th vehicle produced there. It may also be the last.
1984—Top Hits
Jump - Van Halen
99 Luftballons - Nena
Girls Just Want to Have Fun - Cyndi Lauper
Woke Up in Love - Exile
1984 –Quarterback Steve Young from Brigham Young University was signed by the Los Angeles Express of the United States Football League to a "substantial" contract. The football all-American inked a pact that would earn him $40 million dollars over a 43-year period, in one of the most complicated contracts ever -- lasting until 2027. The USFL folded not long after he signed the lucrative deal. Young became the back-up quarterback for football legend, Joe Montana, in San Francisco. In 1994, when Montana moved to the Kansas City Chiefs, Steve Young took over the reins to lead the 49ers. He lived not far from here in Saratoga, where he was often seen running. Rumor has it that he lived in only one room of the house, as he was single at the time, constantly working out, and when his mother visited him she found more than one years of his salary checks in a drawer that he did not have the time to deposit.
1985 - Mike Bossy of the New York Islanders became the first National Hockey League player to score 50 goals in eight consecutive seasons. Two players have scored 50 goals in six seasons: Wayne 'The Great One' Gretzky of Los Angeles and Guy Lafleur of Montreal.
1985 - No. 1 Billboard Pop Hit: ``Can't Fight This Feeling,'' REO Speedwagon.
1987 - A storm in the western U.S. produced heavy rain and high winds in California. Up to six inches of rain soaked the San Francisco Bay area in 24 hours, and winds gusted to 100 mph at the Wheeler Ridge Pumping Plant near the Tehachapi Mountains.
1989- Pepsi Cola in the US said it would withdraw its Madonna TV ads from any station that showed the singer's new video, "Like a Prayer." Pepsi in Canada declined to take similar action. But in any case the entire Madonna-Pepsi campaign was scrapped a month later. The video, which already had been banned in Italy, showed a scantily-clad Madonna kissing the naked feet of a statue in a church sanctuary and caressing a priest. Pepsi had paid the singer a reported $5 million to star in a two-minute TV commercial, featuring the same music as the video but showing a more subdued Madonna.
1989 - Thunderstorms produced severe weather in the southeastern U.S. A strong (F-2) tornado killed one person and injured six others in Heard County GA. A strong (F-3) tornado injured 23 persons and caused more than five million dollars damage around Grantville GA.
1993- Washington Redskins head coach Joe Gibbs resigned his position after 12 seasons. Gibbs' teams compiled a 140-65 record and won three Super Bowls.
1996-Netscape announces that it will slash prices for its Internet server software. The move came in reaction to competition from Microsoft, which started giving its browser away for free. Microsoft's fierce efforts to compete against Netscape would come under the scrutiny of the Justice Department in antitrust litigation in 1998; however, the investigation came too late for Netscape. The once high-flying company was purchased by America Online in late 1998.
1999 — Records chosen today for inclusion in the US National Recordings Registry: "Blue Suede Shoes," Carl Perkins; "Be My Baby," The Ronettes; "A Change Is Gonna Come," Sam Cooke; "(I Can't Get No) Satisfaction, the Rolling Stones.
2002--The first episode of The Osbournes TV show was aired on MTV in the US. Focusing on Ozzy and his family, they bicker, squabble, curse and hang out backstage at Ozzy's shows.
2004--The Sunday edition of Britain's Daily Mail lists Paul McCartney's worth at 1.3 billion US dollars.
2005-Academy Awards: Jon Stewart of the "Daily Show" was the host. Crash best picture, actor in a leading role: Philip Seymour Hoffman, Capote,actress in a leading role: Reese Witherspoon, Walk the Line, actor in a supporting role: George Clooney, Syriana,actress in a supporting role: Rachel Weisz, The Constant Gardener; best director: Ang Lee, Brokeback Mountain, best screeplay written for the motion pictures: Paul Haggis and Robert Moresco, Crash,Screenplay Based on Material Previously Produced or Published Larry McMurtry and Diana Ossana, Brokeback Mountain.Best song: "It's Hard Out Here for a Pimp," Hustle & Flow, Jordan Houston, Cedric Coleman, and Paul Beauregard,Original score: Gustavo Santaolalla, Brokeback Mountain
http://www.infoplease.com/ipa/A0932839.html
http://www.imdb.com/Sections/Awards/Academy_Awards_USA/2006
2007-Records chosen today for inclusion in the US National Recordings Registry: "Blue Suede Shoes," Carl Perkins; "Be My Baby," The Ronettes; "A Change Is Gonna Come," Sam Cooke; "(I Can't Get No) Satisfaction, the Rolling Stones.
[headlines]
--------------------------------------------------------------

Winter Poem
Walking Alone in Late Winter
by Jane Kenyon
How long the winter has lasted -- like a Mahler
symphony, or an hour in the dentist's chair.
In the fields the grasses are matted
and gray, making me think of June, when hay
and vetch burgeon in the heat, and warm rain
swells the globed buds of the peony.
Ice on the pond breaks into huge planes. One
sticks like a barge gone awry at the neck
of the bridge. . . . The reeds
and shrubby brush along the shore
gleam with ice that shatters when the breeze
moves them. From beyond the bog
the sound of water rushing over trees
felled by the zealous beavers,
who bring them crashing down. . . . Sometimes
it seems they do it just for fun.
Those days of anger and remorse
come back to me; you fidgeting with your ring,
sliding it off, then jabbing it on again.
The wind is keen coming over the ice;
it carries the sound of breaking glass.
And the sun, bright but not warm,
has gone behind the hill. Chill, or the fear
of chill, sends me hurrying home.
--------------------------------------------------------------

SuDoku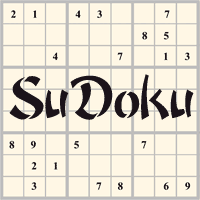 The object is to insert the numbers in the boxes to satisfy only one condition: each row, column and 3x3 box must contain the digits 1 through 9 exactly once. What could be simpler?
http://leasingnews.org/Soduku/soduko-main.htm
--------------------------------------------------------------

Daily Puzzle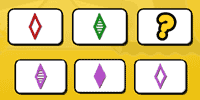 How to play:
http://www.setgame.com/set/puzzle_frame.htm
Refresh for current date:
http://www.setgame.com/set/puzzle_frame.htm
--------------------------------------------------------------


http://www.gasbuddy.com/
http://www.gasbuddy.com/GB_Map_Gas_Prices.aspx
http://www.gasbuddy.com/GB_Mobile_Instructions.aspx
--------------------------------------------------------------

Weather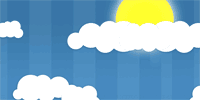 See USA map, click to specific area, no commercials
--------------------------------------------------------------

Traffic Live---
Real Time Traffic Information
You can save up to 20 different routes and check them out with one click,
or type in a new route to learn the traffic live
--------------------------------