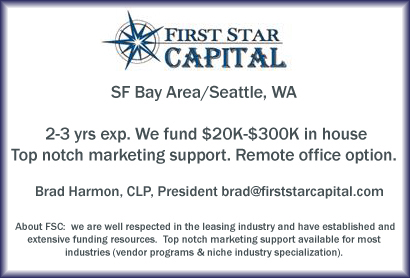 Wednesday, March 10, 2010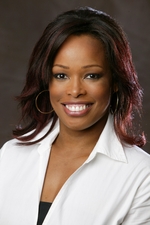 Sportscaster Pamela Donielle "Pam" Oliver born March 10, 1961 in Dallas, Texas, perhaps best known for her work on the sidelines for various NBA and NFL games. She was a Florida A&M University All-American in both the 400-meter and the mile relay. Oliver earned a bachelor's degree in broadcast journalism and graduated in 1984. She worked her way up from WALB in Albany, Georgia in 1985 as a news reporter, WAAY-TV in Huntsville, Alabama, WIVB-TV in Buffalo, New York, to WTVT in Tampa, Florida, where she began her career as a sports anchor in 1991. Oliver moved to KHOU-TV in Houston, where she continued to be a sports anchor. In 1993, Oliver joined the sports television network ESPN. In 1995, Oliver joined Fox Sports. In 2005, Oliver joined TNT as a sideline reporter for their NBA Playoffs coverage.
http://athletes-celebrities.tseworld.com/sports/broadcasters/pam-oliver.php

Headlines---
Pictures from the Past
Bernie Boettingheimer, CLP
Classified Ads---Asset Management
Why PSFS Stopped Suing Brican America/Now 1,672 Dentists?
Leasing Industry hasn't learned anything…
by Christopher Menkin
Cartoon---Board Meeting
Sales make it Happen by Gerry Egan
"It may be time to 'fire' some vendors." Part II
April 15-17 NAELB Conference
Classified ads---Help Wanted
Alexa Report Leasing Web Site Popularity
Placard---Three rules
How Leasing News Search Works
New Hires---Promotions
Classified ads—Investigators
Orion First Financial/Executive Solutions
Houston, Texas Adopt-a-Dog
News Briefs---
Feds to probe cause of runaway Prius in California
Cisco Systems touts mega-router
You May have Missed---
"Gimme that Wine"
Today's Top Event in History
This Day in American History
Winter Poem
SuDoku
Daily Puzzle
GasBuddy
Weather, USA or specific area
Traffic Live----
######## surrounding the article denotes it is a "press release"
[headlines]
--------------------------------------------------------------
[headlines]
--------------------------------------------------------------

[headlines]
--------------------------------------------------------------
[headlines]
--------------------------------------------------------------

[headlines]
--------------------------------------------------------------

[headlines]
--------------------------------------------------------------
[headlines]
--------------------------------------------------------------
[headlines]
--------------------------------------------------------------
[headlines]
--------------------------------------------------------------
[headlines]
--------------------------------------------------------------

[headlines]
--------------------------------------------------------------

[headlines]
--------------------------------------------------------------

[headlines]
--------------------------------------------------------------

[headlines]
--------------------------------------------------------------

[headlines]
--------------------------------------------------------------


News Briefs----
[headlines]
---------------------------------------------------------------



You May have Missed---

Penalty-free 401(k), IRA withdrawals
http://www.bankrate.com/finance/retirement/penalty-free-401-k-ira-withdrawals-1.aspx

[headlines]
---------------------------------------------------------------
[headlines]
----------------------------------------------------------------
Today's Top Event in History
[headlines]
----------------------------------------------------------------
This Day in American History
1656 - In the colony of Virginia, suffrage was extended to all free men regardless of their religion.
1681 - English Quaker William Penn received a charter from Charles II, making him sole proprietor of colonial American territory of Pennsylvania.
1769 - Philadelphia merchants finally agree among themselves to support an intercolonial no importation movement. Effective 1 April, they ban the import of nearly all British trade goods until the Townshend Acts are repealed.
1775 - The Transylvania Company sends Daniel Boone and 30 woodchoppers to cut the Wilderness Road from Fort Wautauga to the mouth of the Kentucky River.
1776 - "Common Sense" by Thomas Paine was published.
1776- Charleston,S.C., set up an independent government under a temporary local constitution that was to be in effect until an agreement with England could be reached. John Rutledge was chosen presi dent. This government, said to be the first independ ent government within the recognized borders of the colonies, successfully defended Charleston against the British army and fleet on June 28, 1776, thus freeing the South from attack for nearly three years. Culture was also flourishing here and New York City, Philadelphia, Boston, but most of all in Charleston. In the mid-eighteenth century musical concerts were flourishing in the colonial centers, and musical societies, music dealers, and instrument makers all benefited. the first music society in America was founded in Charleston, the St. Cecila Society in 1762. In Europe, Charleston was considered the chief cultural center of the colonies, and many artists, actors and musicians chose to settle there when they immigrated to America. Other cities could boast of cultural achievements as well. In Boston a group of gentlemen sponsored a concert in Faneui Hall as early as 1744, and in 1954 the first concern hall in Boston was opened by Gilbert Dubois. Philadelphia boasted four organ makers who produced spinets and virginals as well as organs.
"In 1762, the women of Charleston founded the St. Cecila Society as a musical organization; however, by the 1840's, the society had become more of a cotillion club than an organization to provide quality music to the socially refined. The society held their largest ball annually during February (just before lent) in Hibernian Hall on Meeting Street. A contemporary remarked "the membership remains exclusive and its affairs somewhat secret." Even today, the club remains secretive and its historical records and membership lists remain off-limits to non-members."
http://www.ego.net/us/sc/myr/history/riceles.htm
1849-Besides being an attorney, Abraham Lincoln was an inventor, as on this day he received a patent for a device for "buoying vessels over shoals" by means of inflated cylinders.
1854-Hallie Quinn Brown, women's right activist, born Pittsburgh, PA.
1862-The first paper money was issued in the US on this date in 1862. The denominations were $5 (Hamilton), $10 (Lincoln and $20 (Liberty).
1864-Gen. Ulysses S. Grant was made general in chief by Pres. Lincoln, replacing Gen. Henry W. Halleck.
http://www.mscomm.com/~ulysses/
http://memory.loc.gov/cgi-bin/ampage?collId=mcc&fileName=017/page.db&recNum=
0&itemLink=D?mcc:4:./temp/~ammem_pRfu::
http://memory.loc.gov/ammem/cwphtml/cwgrant.gif
1865- Battle of Monroe's Crossroads, North Carolina, one of the largest Calvary battles of the war between two flamboyant generals
http://www.cr.nps.gov/seac/cavclash.htm
http://www.cr.nps.gov/seac/mcattack.htm
http://www.bragg.army.mil/culturalresources/monroe's_crossroads.htm
http://www.townofaberdeen.net/MalcolmBlue_FarmskillsFestival.htm
1867-American sociologist, founder of the Nery Street Settlement at New York City, Lillian D. Wald birthday. The Henry Street Settlement was the first nonsectarian public health nursing service. Born at Cincinnati, OH; died at Westport, CT, Sept. 1, 1940.
1876- Alexander Graham Bell transmitted the first telephone message to his assistant in the next room: " Mr. Watson, come here, I want you," at Cambridge, Massachusetts. Born at Edinburgh, Scotland, Bell acquired his interest in the transmission of sound from his father, Melville Bell, a teacher of the deaf. Bell's use of visual devices to teach articulation to the deaf contributed to the theory from which he derived the principle of the vibrating membrane used in the telephone. Bells other accomplishments include a refinement of Edison's phonograph, the first successful phonograph record and the audiometer.
http://memory.loc.gov/ammem/today/mar10.html
1880- Salvation Army Commissioner George Scott Rail ton and seven women officers landed at New York to officially begin the work of the Salvation Army in the United States.
1903-Playwright and politician Clare Booth Luce born at New York City. Luce wrote for and edited Vogue and Vanity Fair as well as writing plays, three of which were later adapted into motion pictures---The Women(1936), Kiss the Boys Goodbye(1938) and Margin of error(1939) She served in the US House of Representatives(1943-47) and as ambassador to Italy(1953-56)---the first woman appointed ambassador to a major country. Luce died Oct 9, 1987 at Washington, DC.
1903 –Birthday of legendary trumpet player Bix Beiderbecke.
http://www.redhotjazz.com/bix.html
http://www.citypaper.net/articles/020702/mus.cds1.shtml
1912 - The barometric pressure reached 29.26 inches at Los Angeles, CA, and 29.46 inches at San Diego CA, setting all-time records for those two locations.
1924- Guy Lombardo and the Royal Canadians made their first recordings at a session in Richmond, Indiana. Two songs were released on the Gennett label.
http://www.bigbandsandbignames.com/GuyLombardo.html
1922 - Dodge City, KS, reported a record 24 hour total of 17.5 inches of snow.
1924-Tenor sax/Trumpet player Bunny Williams born Magnolia, MS
http://www.alligator.com/artists/album.cfm?AlbumID=al2803&ArtistID=036
1922-Dodge City, Kansas was buried under 17.5 inches of snow in 24 hours -- the city's biggest 24 hour snowfall on record
1933 -Major earthquake in Long Beach CA
http://nisee.berkeley.edu/long_beach/long_beach.html
1935 - On Victor Records, Nelson Eddy recorded "Ah! Sweet Mystery of Life". The song was from the film, "Naughty Marietta". Later, Eddy recorded the song with Jeanette MacDonald.
1937 - An audience of 21,000 jitterbuggers crowded the Paramount Theatre in New York City to see the 'King of Swing', Benny Goodman.
http://www.streetswing.com/histmain/z3jtrbg.htm
http://www.savoystyle.com/
1937- Canadian country singer Tommy Hunter was born in London, Ontario. Hunter joined CBC TV's "Country Hoedown" in 1956 as rhythm guitarist with King Ganam's Sons of the West. "The Tommy Hunter Show" succeeded "Country Hoedown" on the CBC network in 1965. It became one of the most popular TV variety programs in the country, and received international exposure via The Nashville Network pay TV channel in the US. When the CBC cancelled "The Tommy Hunter Show" in 1992, it was the longest-running music show on any North American network. Hunter is known as "Canada's Country Gentleman," and has received several J no Awards as Canada's best male country singer.
1938 - Jezebel, directed by William Wyler, opened in United States theaters. The film starred Bette Davis, Henry Fonda, George Brent, and Fay Bainter. Davis won her second Oscar as a ruthless Southern belle who goes too far to make fiancé Fonda jealous. Bainter received a Best Supporting Actress Oscar, and the film was nominated for a Best Picture Oscar. Bette Davis starred in a series of acclaimed films that won her Best Actress nominations for five consecutive years: Jezebel (1938), Dark Victory(1939), The Letter (1940), The Little Foxes (1941), and Now, Voyager (1942). In 1950, she won the New York Film Critics' Best Actress Award for her stunning performance as actress Margo Channing in All About Eve. Her career tapered off in the late 1950s but revived in 1962 with her leading role in Whatever Happened to Baby Jane?. She spent most of the 1970s doing television work until cancer forced her to slow down. In 1977, she became the first woman to receive the American Film Institute's Life Achievement Award, and her filmography includes more than 80 works. She wrote two autobiographies, The Lonely Life in 1962 and This 'N' That in 1987, and has been the subject of many biographies. She died of cancer in 1989.
1938 - The day: the 10th of the month. The movies being celebrated were for the year 1937, whose numbers add up to 10 (1+9, 3+7); and it was the 10th Annual Academy Awards. We wonder if these winners were superstitious or had some reason to think that the number 10 was lucky. Two awards were won by "The Life of Emile Zola", a Warner Bros. movie, produced by Henry Blanke, Best Picture honors and Best Actor in a Supporting Role to Joseph Schildkraut. Other lucky recipients of the coveted prize awarded by the Academy of Motion Picture Arts and Sciences at Los Angeles' Biltmore Hotel were Leo McCarey as Best Director for "The Awful Truth"; Spencer Tracy for his Best Actor role (Manuel) in "Captains Courageous"; Luise Rainer for her Best Actress role (O-Lan) in "The Good Earth"; Alice Brady as the Best Actress in a Supporting Role (Molly O'Leary "In Old Chicago") and Harry Owens for his Best Music/Song, "Sweet Leilani" from "Waikiki Wedding".
1939 - The Little Princess, starring Shirley Temple and based on Frances Hodgson Burnett's novel, opened in United States theaters.
1940- Dean Torrance of the surfing music duo of Jan and Dean was born in Los Angeles. He went to the same high school I did, University High School in Los Angeles. He really was a "surfer." In 1959, Dean and Jan Berry had their first top-ten hit, "Baby Talk," which was arranged by the then-unknown Herb Alpert. Their biggest success came in 1963 with the number-one song "Surf City," written by Brian Wilson of the Beach Boys. In 1966, Jan Berry suffered brain damage when his car rammed into a parked truck in Los Angeles. That ended Jan and Dean's career, although they have performed together occasionally since Berry's recovery in 1973. Dean Torrance turned to designing album covers as head of Kitty Hawk Graphics in Hollywood.
http://www.jananddean.com/
1941 - The Brooklyn Dodgers announced their players would wear batting helmets for the 1941 season. General Manager Larry McPhail correctly predicted all baseball players would wear the new devices soon
1941---Birthday of American composer Gary Edwards, Spokane, WA. He has released five CDs including The Coeur d'Alene Suite (classical string orchestra), Cast Out The Demons (R&B style contemporary gospel), Gary's Country, TroubleClef, a rock CD Gary's Classical and formed Edwards Music publishing.com company which primarily releases his music.
View his website at
http://edwardsmusicpublishing.com/cart/agora.cgi
to see and hear samples and order his finished musical works and books.
1944 - Vibraphone player David Friedman born New York City
http://www.dmprecords.com/CD-503.htm
1945 -ATKINS, THOMAS E. Medal of Honor
Rank and organization: Private First Class, U.S. Army, Company A, 127th Infantry, 32d Infantry Division. Place and date: Villa Verde Trail, Luzon, Philippine Islands, 10 March 1945. Entered service at: Campobello, S.C. Birth: Campobello, S.C. G.O. No.: 95, 30 October 1945. Citation: He fought gallantly on the Villa Verde Trail, Luzon, Philippine Islands. With 2 companions he occupied a position on a ridge outside the perimeter defense established by the 1st Platoon on a high hill. At about 3 a.m., 2 companies of Japanese attacked with rifle and machinegun fire, grenades, TNT charges, and land mines, severely wounding Pfc. Atkins and killing his 2 companions. Despite the intense hostile fire and pain from his deep wound, he held his ground and returned heavy fire. After the attack was repulsed, he remained in his precarious position to repel any subsequent assaults instead of returning to the American lines for medical treatment. An enemy machinegun, set up within 20 yards of his foxhole, vainly attempted to drive him off or silence his gun. The Japanese repeatedly made fierce attacks, but for 4 hours, Pfc. Atkins determinedly remained in his fox hole, bearing the brunt of each assault and maintaining steady and accurate fire until each charge was repulsed. At 7 a.m., 13 enemy dead lay in front of his position; he had fired 400 rounds, all he and his 2 dead companions possessed, and had used 3 rifles until each had jammed too badly for further operation. He withdrew during a lull to secure a rifle and more ammunition, and was persuaded to remain for medical treatment. While waiting, he saw a Japanese within the perimeter and, seizing a nearby rifle, killed him. A few minutes later, while lying on a litter, he discovered an enemy group moving up behind the platoon's lines. Despite his severe wound, he sat up, delivered heavy rifle fire against the group and forced them to withdraw. Pfc. Atkins' superb bravery and his fearless determination to hold his post against the main force of repeated enemy attacks, even though painfully wounded, were major factors in enabling his comrades to maintain their lines against a numerically superior enemy force.
1945 - 300 United States B-29 bombers devastated Japan's capital in what became known as the Great Tokyo Air Raid in World War II. The firestorm they created killed 100,000 people.
http://history.independence.co.jp/ww2/eng/phtop.html
http://www.smh.com.au/articles/2002/04/11/1018333400535.html
1948 -- Zelda Fitzgerald and eight other women killed in sanitarium fire in Asheville, North Carolina. Trapped on the third story, she dies at 48. . Both she and her husband were alcoholics, which affected her earlier than it did F. Scott. ( here is corroboration of the date, but go back to the beginning and read the chronological series of her life to better understand their "condition." Simply put: Once you become a pickle, you can't go back to being a cucumber.
More information of Zelda Fitzgerald
http://www.sc.edu/fitzgerald/zeldabib.html
http://www.zeldafitzgerald.com/chronology/chronology_30.asp
1949—Top Hits
Far Away Places - Margaret Whiting
Powder Your Face with Sunshine - Evelyn Knight
Galway Bay - Bing Crosby
Don't Rob Another Man's Castle - Eddy Arnold
1951-- Mario Lanza's "Be My Love" hits #1
1955 -Trumpeting their new signing, RCA Victor places a half-page ad in Billboard announcing Elvis Presley as the "new singing rage."
1956 - Louisa May Alcott's popular novel, Little Women, was again adapted for the screen, and opened in movie theaters on this date. This version starred June Allyson, Peter Lawford, Margaret O'Brien, Elizabeth Taylor, Janet Leigh, Rossano Brazzi, and Mary Astor. The film won an Oscar for Best Art Direction-Set Decoration, Color (1949).
1957—Top Hits
Young Love - Tab Hunter
Young Love - Sonny James
Round and Round - Perry Como
There You Go - Johnny Cash
1959 - Tennessee William's play "Sweet Bird of Youth", opened at the Martin Beck Theatre in New York City, starring Geraldine Page, Paul Newman, Rip Torn and Diana Hyland. Critics called Page "fabulous" and said Newman was "the perfect companion piece."
1959- Elvis Presley's "I Need Your Love Tonight" backed with "A Fool Such as I" is released on RCA Records. The following day, based on advanced orders for the disco totaling nearly one million, RCA ships a gold record for the platter to Elvis, who is stationed in Germany.
1960 -a heavy snowstorm left 10 inches in Georgia, 22 inches in Tennessee, 24 inches in Kentucky and 15 inches in Virginia. Many buildings collapsed from the weight of the snow.
1961- Twenty-two year old songwriter Jeff Barry whose "Tell Laura I Love Her" was a Top Ten hit for Ray Peterson, signs an exclusive writing and recording deal with Trinity Music. In 1962, he hooks up with Phil Spector and Shadow Moaton, and with his new wife Ellie Greenwich, they start cranking out the hits. They include "Da Doo Ron Ron" and "Then He Kissed Me" (Crystals), "Be My Baby" (Ronettes), "Chapel of Love" (Dixie Cups), "Do Wah Diddy" (Manfred Mann), "Leader of the Pack" (Shangri-Las) "River Deep , Mountain High" (Ike and Tina Turner), "Hanky Panky" (Tommy James) and "Cherry Cherry" (Neil Diamond).
1962 - Bruce Channel's "Hey Baby" sat at the top of the Pop chart.
1965—Top Hits
My Girl - The Temptations
The Jolly Green Giant - The Kingsmen
Eight Days a Week - The Beatles
I've Got a Tiger by the Tail - Buck Owens
1965 - Walter Matthau and Art Carney opened in one of Neil Simon's greatest theatrical triumphs, "The Odd Couple"; which would also become a television hit starring Tony Randall as the tidy Felix Ungar and Jack Klugman as slovenly sportswriter, Oscar Madison.
1965-Heather Farr, golfer born at Phoenix, AZ. Farr was an outstanding amateur golfer and a promising member of the LPGA tour when she was stricken with breast cancer in 1988. Radical treatment allowed her to fight the disease with great courage for five years without losing her spirit or sense of humor. In Farr's honor, the LGPA annually present the Heather Farr Player Award to the golfer, "who, through her hard work, dedication, and love of the game of golf, has demonstrated determination, perseverance and spirit in fulfilling her goals as a player." Died November 20,1993.
1966----FISHER, BERNARD FRANCIS Medal of Honor
Rank and organization: Major, U.S. Air Force, 1st Air Commandos. Place and date: Bien Hoa and Pleiku, Vietnam, 10 March 1966. Entered service at: Kuna, Idaho. Born: 11 January 1927, San Bernardino, Calif. Citation: For conspicuous gallantry and intrepidity at the risk of his life above and beyond the call of duty. On that date, the special forces camp at A Shau was under attack by 2,000 North Vietnamese Army regulars. Hostile troops had positioned themselves between the airstrip and the camp. Other hostile troops had surrounded the camp and were continuously raking it with automatic weapons fire from the surrounding hills. The tops of the 1,500-foot hills were obscured by an 800 foot ceiling, limiting aircraft maneuverability and forcing pilots to operate within range of hostile gun positions, which often were able to fire down on the attacking aircraft. During the battle, Maj. Fisher observed a fellow airman crash land on the battle-torn airstrip. In the belief that the downed pilot was seriously injured and in imminent danger of capture, Maj. Fisher announced his intention to land on the airstrip to effect a rescue. Although aware of the extreme danger and likely failure of such an attempt, he elected to continue. Directing his own air cover, he landed his aircraft and taxied almost the full length of the runway, which was littered with battle debris and parts of an exploded aircraft. While effecting a successful rescue of the downed pilot, heavy ground fire was observed, with 19 bullets striking his aircraft. In the face of the withering ground fire, he applied power and gained enough speed to lift-off at the overrun of the airstrip. Maj. Fisher's profound concern for his fellow airman, and at the risk of his life above and beyond the call of duty are in the highest traditions of the U.S. Air Force and reflect great credit upon himself and the Armed Forces of his country.
1967 -DETHLEFSEN, MERLYN HANS Medal of Honor
Rank and organization: Major (then Capt.), U.S. Air Force. Place and date: In the air over North Vietnam, 10 March 1967. Entered service at: Royal, Iowa. Born: 29 June 1934, Greenville, Iowa. Citation: Maj. Dethlefsen was 1 of a flight of F-105 aircraft engaged in a fire suppression mission designed to destroy a key antiaircraft defensive complex containing surface-to-air missiles (SAM), an exceptionally heavy concentration of antiaircraft artillery, and other automatic weapons. The defensive network was situated to dominate the approach and provide protection to an important North Vietnam industrial center that was scheduled to be attacked by fighter bombers immediately after the strike by Maj. Dethlefsen's flight. In the initial attack on the defensive complex the lead aircraft was crippled, and Maj. Dethlefsen's aircraft was extensively damaged by the intense enemy fire. Realizing that the success of the impending fighter bomber attack on the center now depended on his ability to effectively suppress the defensive fire, Maj. Dethlefsen ignored the enemy's overwhelming firepower and the damage to his aircraft and pressed his attack. Despite a continuing hail of antiaircraft fire, deadly surface-to-air missiles, and counterattacks by MIG interceptors, Maj. Dethlefsen flew repeated close range strikes to silence the enemy defensive positions with bombs and cannon fire. His action in rendering ineffective the defensive SAM and antiaircraft artillery sites enabled the ensuing fighter bombers to strike successfully the important industrial target without loss or damage to their aircraft, thereby appreciably reducing the enemy's ability to provide essential war material. Maj. Dethlefsen's consummate skill and selfless dedication to this significant mission were in keeping with the highest traditions of the U.S. Air Force and reflect great credit upon himself and the Armed Forces of his country.
1967- Sonny and Cher guest star as "Jerry and Ramona" on tonight's "The Hot Number Affair" episode of the NBC-TV spy spoof The Man from U.N.C.L.E.
1968 -- César Chávez breaks his fast at a mass in Delano's public park with 4,000 supporters at his side, including Senator Robert Kennedy.
1969 - James Earl Ray was sentenced in Memphis, Tennessee, to 99 years in prison for the murder of Martin Luther King Jr. in April 1968. The King family believes he is not the one who pulled the trigger.
1970 - The U.S. Army accuses Capt. Ernest Medina and four other soldiers of committing crimes at My Lai in March 1968. The charges ranged from premeditated murder to rape and the "maiming" of a suspect under interrogation. Medina was the company commander of Lt. William Calley and other soldiers charged with murder and numerous crimes at My Lai 4 in Song My village. The My Lai massacre became the most publicized war atrocity committed by U.S. troops in Vietnam. Allegedly, a platoon had slaughtered between 200 and 500 unarmed villagers at My Lai 4, a cluster of hamlets in the coastal lowlands of I Corps Tactical Zone. Only 14, including Calley and Medina, were eventually charged with crimes. All eventually had their charges dismissed or were acquitted by courts-martial except Calley, who was found guilty of murdering 22 civilians. He was sentenced to life imprisonment, but his sentence was reduced to 20 years by the Court of Military Appeals and further reduced later to 10 years by the Secretary of the Army. Proclaimed by much of the public as a "scapegoat," Calley was paroled in 1974 after having served about three years.
1973- Pink Floyd's "Dark Side of the Moon" was released in America, where it would spend over 740 weeks on the chart.
1973—Top Hits
Killing Me Softly with His Song - Roberta Flack
Dueling Banjos - Eric Weissberg & Steve Mandell
Love Train - O'Jays
'Till I Get It Right - Tammy Wynette
1977- Pink Floyd's album "Animals" was certified platinum - one million copies sold - in the US.
1978- "The Incredible Hulk" premieres on TV. A wonderfully campy action series based on the popular Marvel comic books as well as a modern-day Jekyll and Hyde story. Bill Bixby played the erudite scientist, Dr. David Banner, who accidentally exposed himself to a gamma radiation. When provoked, Banner metamorphosed into the shirt-shredding, body-baring, green-skin, snarling Neanderthal Hulk. The 6'5" 275-lb former Mr. Universe, Louis Ferrigno, played the largely non-speaking part of the Hulk.
1978 - The Bee Gee's "Night Fever" moves into the #1 spot on the chart. It replaces another Gibb Brothers tune, "Stayin' Alive."
1979 - Gloria Gaynor's "I Will Survive" hits #1
1981 - New Denver Broncos owners Edgar F. Kaiser, Jr., named Dallas Cowboys offensive coordinator Dan Reeves head coach. In 12 seasons, Reeves too the Broncos to three Super Bowls and compiled a 117-79-1 record.
1981—Top Hits
I Love a Rainy Night - Eddie Rabbitt
9 to 5 - Dolly Parton
Keep on Loving You - REO Speedwagon
Do You Love as Good as You Look - The Bellamy Brothers
1982- known as the Jupiter effect, the much-talked-about and sometimes-feared planetary configuration of a semi-alignment of the planets on the same side of the sun occurred on this date without causing any of the disasters or unusual natural phenomena that some had predicted.
1985 - The Dallas Mavericks' Dick Motta became the fourth coach in the National Basketball Association to win 700 games as the Mavs beat the New Jersey Nets 126- 113. The three other coaches in NBA history to have that many wins were: Red Auerbach (938 games), Jack Ramsey (733 games) and Gene Shue (717).
1986-A Green Beret camp was overrun by about 2000 North Vietnamese troops after a 72-hour siege. About 200 U.S. and South Vietnamese troops were killed or captured at the Special Forces base in the Ashau Valley.
1986 -severe thunderstorms and tornadoes hit Indiana, Kentucky, and Ohio. A total of 19 tornadoes occurred. 3 of the tornadoes in Indiana reached F3 intensity (winds 158-206 mph). A densely populated subdivision of southeast Lexington, Kentucky was heavily damaged by a tornado. 20 people were injured and 900 homes were damaged or demolished. A very strong thunderstorm downburst hit the Cincinnati area. At the Greater Cincinnati airport, windows were blown out of the control tower, injuring the 6 controllers on duty. At Newport, Kentucky, 120 houses were destroyed from winds estimated from 100 to 140 mph.
1989—Top Hits
Lost in Your Eyes - Debbie Gibson
The Lover in Me - Sheena Easton
The Living Years - Mike & The Mechanics
I Still Believe in You - The Desert Rose Band
1989 –Thirty-four cities in the central and southwestern US reported record high temperatures for the date. The high of 85 degrees at Hanksville, Utah was a record for March and Pueblo, Colorado equaled their March record of 86 degrees. Hill City, Kansas warmed from a morning low of 30 degrees to an afternoon high of 89 degrees.
1990 - According to Billboard Magazine, New Kids on the Block receive 125,000 calls a day to their 1-900 number.
1990 - American Jennifer Capriati, at 13 years and 11 months, became the youngest player ever to reach the final of a professional tennis tournament, an event in Florida.
1993-Giants Hire a Woman PA Voice: The San Francisco Giants made baseball history by hiring Sherry Davis to be the team's public address announcer. Davis, a legal secretary, became the first woman PA voice in the major leagues after having done voice-over work since 1981.
1993- Michael Jackson, in a live TV interview with Oprah Winfrey, said he had an inherited disorder that causes skin pigmentation to fade. He denied altering most of his face, but did admit to minor cosmetic surgery. Jackson also said he finds the comfort in children and animals that he missed in a friendless, workaholic childhood. In the wake of Jackson's first solo interview in nearly a decade, sales of his "Dangerous" album, released 14 months earlier, skyrocketed
1995- Citing the labor unrest as the reason, former Chicago Bulls great Michael Jordan announces he is leaving baseball to return the NBA.
2003 - Cat Stevens, now known as Yusuf Islam, makes his first recording since leaving the business and becoming a Muslim in 1978, covering his own 1971 hit "Peace Train" in the wake of the 9/11 attacks.
2004 - When asked by Senator John McCain to renegotiate the major league baseball's contract in regard to the use of controlled substances, Donald Fehr refuses to comply. Although the union boss condemns the use of steroids, he believes the players oppose random drug testing as a violation of privacy, an argument countered by the Arizona republican as unacceptable and promised congressional action if the status quo.
2008 - Pop diva Madonna, rocker John Mellencamp, singer/songwriter Leonard Cohen, British Invasion pioneers The Dave Clark Five and instrumental Rock legends The Ventures were inducted into the Rock and Roll Hall of Fame during a ceremony at New York's Waldorf-Astoria Hotel.

[headlines]
--------------------------------------------------------------

Winter Poem
Walking Alone in Late Winter
by Jane Kenyon
How long the winter has lasted -- like a Mahler
symphony, or an hour in the dentist's chair.
In the fields the grasses are matted
and gray, making me think of June, when hay
and vetch burgeon in the heat, and warm rain
swells the globed buds of the peony.
Ice on the pond breaks into huge planes. One
sticks like a barge gone awry at the neck
of the bridge. . . . The reeds
and shrubby brush along the shore
gleam with ice that shatters when the breeze
moves them. From beyond the bog
the sound of water rushing over trees
felled by the zealous beavers,
who bring them crashing down. . . . Sometimes
it seems they do it just for fun.
Those days of anger and remorse
come back to me; you fidgeting with your ring,
sliding it off, then jabbing it on again.
The wind is keen coming over the ice;
it carries the sound of breaking glass.
And the sun, bright but not warm,
has gone behind the hill. Chill, or the fear
of chill, sends me hurrying home.
--------------------------------------------------------------

SuDoku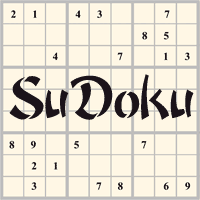 The object is to insert the numbers in the boxes to satisfy only one condition: each row, column and 3x3 box must contain the digits 1 through 9 exactly once. What could be simpler?
http://leasingnews.org/Soduku/soduko-main.htm
--------------------------------------------------------------

Daily Puzzle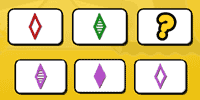 How to play:
http://www.setgame.com/set/puzzle_frame.htm
Refresh for current date:
http://www.setgame.com/set/puzzle_frame.htm
--------------------------------------------------------------


http://www.gasbuddy.com/
http://www.gasbuddy.com/GB_Map_Gas_Prices.aspx
http://www.gasbuddy.com/GB_Mobile_Instructions.aspx
--------------------------------------------------------------

Weather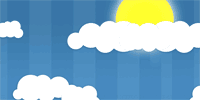 See USA map, click to specific area, no commercials
--------------------------------------------------------------

Traffic Live---
Real Time Traffic Information
You can save up to 20 different routes and check them out with one click,
or type in a new route to learn the traffic live
--------------------------------