Friday, March 19, 2010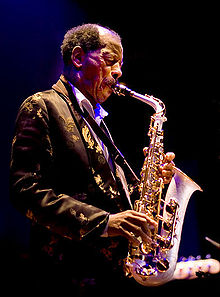 Jazz Saxophonist/composer/musician Ornette Coleman born March 19, 1930 Fort Worth, Texas. With his plastic alto saxophone was one of the first "free jazz" players of the early 1960's. He still is actively playing and the photo above is from a recent concert in Germany.
http://www.ornettecoleman.com/

Headlines---
Pictures from the Past---1990
Monterey Conference Chair Peter Eaton
Classified Ads---Sales
Pirates of Leasing
CMC/NorVergence/IFC Credit/Sheldon Player
by Christopher Menkin
Direct Capital EVP/CFO Leaves company
Classified Ads---Help Wanted
Cartoon---A sign of the economy
Is the Broker/Discounter System Broken?
Cartoon—Merrilees at IRS
View from the Top by Steve Chriest
Coaching Talent
Placard---Work Hard
New Hires---Promotions
Jeremiah Waggoner tagged "Best Ranger" Competition
Green Zone/Neil Young
Mr. Fox/Blindside
Fernando Croce Movie/DVD Reviews
Palo Alto, California --- Adopt-a-Dog
News Briefs---
Mortgage rates continue to drop
Hard times send hotel industry into 'survival mode'
Little Seattle bank hopes to raise $450M
Fess Parker, TV's 'Davy Crockett', dies at 85
You May have Missed---
Sports Brief
California Nuts Brief---
"Gimme that Wine"
Today's Top Event in History
This Day in American History
Poem about a dog - by Peter Menkin
SuDoku
Daily Puzzle
GasBuddy
Weather, USA or specific area
Traffic Live----

######## surrounding the article denotes it is a "press release"
[headlines]
--------------------------------------------------------------
[headlines]
--------------------------------------------------------------

[headlines]
--------------------------------------------------------------
[headlines]
--------------------------------------------------------------

[headlines]
--------------------------------------------------------------

[headlines]
--------------------------------------------------------------

[headlines]
--------------------------------------------------------------

[headlines]
--------------------------------------------------------------

[headlines]
--------------------------------------------------------------

[headlines]
--------------------------------------------------------------

[headlines]
--------------------------------------------------------------

[headlines]
--------------------------------------------------------------

[headlines]
--------------------------------------------------------------

[headlines]
--------------------------------------------------------------

[headlines]
--------------------------------------------------------------



News Briefs----
[headlines]
---------------------------------------------------------------



You May have Missed---

Greenspan Concedes That the Fed Failed to Gauge the Bubble
http://www.nytimes.com/2010/03/19/business/economy/19fed.html?ref=business
Live Updates from the N.C.A.A. Tournament, Part II
http://thequad.blogs.nytimes.com/2010/03/18/live-updates-from-the-n-c-a-a-tournament-part-ii/?hp

Latest crisis points to 49ers' lack of stability
http://www.mercurynews.com/breaking-news/ci_14705741?nclick_check=1
Schwarzenegger appoints paralyzed law grad to state post
http://www.sacbee.com/2010/03/18/2617773/schwarzenegger-appoints-paralyzed.html
[headlines]
---------------------------------------------------------------
[headlines]
----------------------------------------------------------------
Today's Top Event in History
[headlines]
----------------------------------------------------------------
This Day in American History
1589 - William Bradford, Pilgrim father, governor of Plymouth Colony, one of the early presidents of the United States. Born at Yorkshire, England, baptized Mar 19, 1589. Sailed from Southampton, England, on the Mayflower in 1620. His wife Dorothy fell off the Mayflower and drowned on 7 December 1620, when it was anchored in Provincetown Harbor. Died at Plymouth, MA, May 9, 1657 (OS).
http://www.pilgrimhall.org/bradfordwilliam.htm
http://members.aol.com/calebj/bradford.html
http://members.aol.com/calebj/letterbook.html
1674---French Jesuit missionary Jacques Marquette erected a mission on the shores of Lake Michigan, in present day Illinois. His log cabin became the first building of a settlement that afterward grew to become the city of Chicago.
1687 -- The French explorer La Salle is murdered in by his own men while searching for the mouth of the Mississippi, along the coast of the Gulf of Mexico.
1734- birthday of Thomas McKean, signer of the Declaration of Independence and governor of Pennsylvania. Born at Chester County, PA, he died June 24, 1817.
http://virtualology.com/hallofusa/uspresidents/thomasmckean.net/
1785 - the first city college was the College of Charleston, Charleston, SC, which was founded in 1770, but chartered this day. On December 20, 1837, it became a municipal university under municipal control.
1847 - Painter Albert Pinkham Ryder was born at New Bedford, MA, where he gained a great love for the sea, the subject of many of his works. Ryder was a misanthrope and recluse. He dedicated himself to his painting, working slowly and piling layer after layer of paint on his canvases until he achieved the look he was after. In his lifetime Ryder created only 150 paintings. Three of his best-known works are The Race Track, Toilers of the Sea and Siegfried and the Rhine Maidens. Ryder died Mar 28, 1917, at Elmhurst, NY. Because of his method of painting, many of his works have deteriorated since their creation.
http://www.artunframed.com/albert_pinkham_ryder.htm
1848-birthday of Wyatt Earp. Born at Monmouth, IL, and died Jan 13, 1929, at Los Angeles, CA. A legendary figure of the Old West, Earp worked as a railroad hand, saloonkeeper, gambler, lawman, gunslinger, miner and real estate investor at various times. Best known for the gunfight at the OK Corral Oct 26, 1881, at Tombstone, AZ.
1860-birthday of William Jennings Bryan, American political leader, member of Congress, Democratic presidential nominee (1896), "free silver" advocate, assisted in prosecution at Scopes trial, known as "the Silver-Tongued Orator." Born at Salem, IL, he died at Dayton, TN, July 26, 1925.
http://memory.loc.gov/ammem/today/mar19.html
1864-birthday of Charles M. Russell, St. Louis, Missouri. He moved to Montana at about age 16 and became a cowboy. Considered one of the greatest Western artists, he recorded the life of the cowboy in his artwork.
http://www.cmrussell.org/
1881 - birthday of Edith Nourse Rogers was a YMCA and Red Cross volunteer in France during World War I. In 1925 she was elected to the US Congress to fill the vacancy left by the death of her husband. An able legislator, she was reelected to the House of Representatives 17 times and became the first woman to have her name attached to major legislation. She was a major force in the legislation creating the Women's Army Auxiliary Corps (May 14, 1942) during World War II. Rogers was born at Saco, ME, and died Sept 10, 1960, at Boston.
1883- African-American Jan Matzeliger invented the first machine to manufacture entire shoe
http://www.invention.org/culture/african/matzeliger.html
1891 - Birthday of Earl Warren, American juist, 14th chief justice of the US Supreme Court, governor of California, born Los Angeles, Calif. Died at Washington, DC, July 9, 1974. He went from a crusading attorney general to a very conservative, right wing governor, they claim, and became one of the most liberal on the bench, hated by those who one time applauded him for his very conservative political actions.
1897-vocalist/comedian Jackie "Moms" Mabley born Brevard, NC
1918-Anniversary of passage by the Congress of the Standard Time Act, which authorized the Interstate Commerce Commission to establish standard time zones for the US. The Act also established "Daylight Saving Time," to save fuel and to promote other economies in a country at war. Daylight-Saving Time first went into operation on Easter Sunday, Mar 31, 1918. The Uniform Time Act of 1966, as amended in 1986, by Public Law 99-359, now governs standard time in the US. US: Daylight Saving Time Begins April 7.
1904 - Birthday of John Joseph Sirica, "the Watergate Judge," born at Waterbury, CT. During two years of trials and hearings, Sirica relentlessly pushed for the names of those responsible for the June 17,1972 burglary of the Democratic National committee headquarters in Washington's Watergate Complex. His unwavering search for the truth ultimately resulted in the toppling of the Nixon administration. Judge John Sirica died August 15,1992, at Washington, DC.
1919-blind pianist Lennie Tristano born Chicago, IL
http://www.lennietristano.com/
1920-brithday of bassist Curly Russell, New York City. ( played a lot with Bird )
1921-gospel vocalist Bobby McFerrin, Sr., born Marianna, AR
1927-Don Richard ( Riochie) Ashburn, Baseball Hall of Fame outfielder, born at Tilden, NE. Ashburn won two national League batting titles and collected 2,574 hits over a 15-year career. He was a key member of the 1950 Philadelphia Phillies, known as the Whiz kids. After retiring he broadcast Phillies games for 35 years. Inducted in the Hall of Fame in 1995. Died at New York, NY, September 9, 1997
1930- alto saxophonist Ornette Coleman born Fort Worth, TX An iconoclastic saxophonist and composer, his experiments in free-form improvisation sharply divided the jazz establishment upon his emergence in 1959. Largely self-taught, he played in rhythm-and-blues bands before settling in Los Angeles in 1951, where he gradually formed a quartet of musicians who were receptive to his unorthodox ideas. He first recorded in 1958 and made his New York debut the following year. He made a series of important recordings in 1959--61 that shaped the direction of jazz for the next twenty years. A sporadic performing artist after the early 1960s, he occasionally led both a conventional jazz quartet and the rock band Prime Time, but turned increasingly to composition, producing several works for symphony orchestra in accordance with his "harmolodic theory." Most commonly played a "plastic" alto saxophone.
http://www.pbs.org/jazz/biography/artist_id_coleman_ornette.htm
1931 -- The state of Nevada legalizes gambling.
1935 - Suffocating dust storms occurred frequently in southeastern Colorado between the 12th and the 25th of the month. Six people died, and many livestock starved or suffocated. Up to six feet of dust covered the ground. Schools were closed, and many rural homes were deserted by tenants.
1936-vocalist/songwriter Willie Dixon Columbus, MS
http://www.blueflamecafe.com/index.html
1937-Count Basie and his band open at the Apollo Theatre in Harlem for the first time.
1937- pianist/vocalist Clarence "Frogman" Henry born Algiers, LA
( I have all his records. He is best know for: :"I Ain't Got No Home, But I Do [I Don't Know Why])"
http://www.tsimon.com/henry.htm
1941-The US aircraft carrier Lexington departed Pearl Harbor, Hawaii, to deliver aircraft to Midway Island. Because of this mission, the Lexington inadvertently avoided the Japanese attack on Pearl Harbor on 07 December. It was later to play a pivotal role in the Japanese defeat at Midway. Other US ships were not as lucky. Japanese carrier-based planes attacked the bulk of the US Pacific fleet moored in Pearl Harbor, sinking or severely damaging nineteen naval vessels, including eight battleships.
1945 -- Kamikaze attacks USS Franklin off Japan. In a maneuver heralded as one of the greatest feats in naval history, the light cruiser USS Santa Fe bellied up alongside the flaming Franklin & rescued over 800 sailors while still being stalked by Japanese fighter pilots.
1945 - BURR, HERBERT H. Medal of Honor
Rank and organization: Staff Sergeant, U.S. Army, Company C, 41st Tank Battalion, 11th Armored Division. Place and date: Near Dorrmoschel, Germany, 19 March 1945. Entered service at: Kansas City, Mo. Birth: St. Joseph, Mo. G.O. No.: 73, 30 August 1945. Citation: He displayed conspicuous gallantry during action when the tank in which he was bow gunner was hit by an enemy rocket, which severely wounded the platoon sergeant and forced the remainder of the crew to abandon the vehicle. Deafened, but otherwise unhurt, S/Sgt. Burr immediately climbed into the driver's seat and continued on the mission of entering the town to reconnoiter road conditions. As he rounded a turn he encountered an 88-mm. antitank gun at pointblank range. Realizing that he had no crew, no one to man the tank's guns, he heroically chose to disregard his personal safety in a direct charge on the German weapon. At considerable speed he headed straight for the loaded gun, which was fully manned by enemy troops who had only to pull the lanyard to send a shell into his vehicle. So unexpected and daring was his assault that he was able to drive his tank completely over the gun, demolishing it and causing its crew to flee in confusion. He then skillfully sideswiped a large truck, overturned it, and wheeling his lumbering vehicle, returned to his company. When medical personnel who had been summoned to treat the wounded sergeant could not locate him, the valiant soldier ran through a hail of sniper fire to direct them to his stricken comrade. The bold, fearless determination of S/Sgt. Burr, his skill and courageous devotion to duty, resulted in the completion of his mission in the face of seemingly impossible odds.
1945 -GARY, DONALD ARTHUR Medal of Honor
Rank and organization: Lieutenant, Junior Grade, U.S. Navy, U.S.S. Franklin. Place and date: Japanese Home Islands near Kobe, Japan, 19 March 1945. Entered service at: Ohio. Born: 23 July 1903, Findlay, Ohio. Citation: For conspicuous gallantry and intrepidity at the risk of his life above and beyond the call of duty as an engineering officer attached to the U.S.S. Franklin when that vessel was fiercely attacked by enemy aircraft during the operations against the Japanese Home Islands near Kobe, Japan, 19 March 1945. Stationed on the third deck when the ship was rocked by a series of violent explosions set off in her own ready bombs, rockets, and ammunition by the hostile attack, Lt. (j.g.) Gary unhesitatingly risked his life to assist several hundred men trapped in a messing compartment filled with smoke, and with no apparent egress. As the imperiled men below decks became increasingly panic stricken under the raging fury of incessant explosions, he confidently assured them he would find a means of effecting their release and, groping through the dark, debris-filled corridors, ultimately discovered an escapeway. Stanchly determined, he struggled back to the messing compartment 3 times despite menacing flames, flooding water, and the ominous threat of sudden additional explosions, on each occasion calmly leading his men through the blanketing pall of smoke until the last one had been saved. Selfless in his concern for his ship and his fellows, he constantly rallied others about him, repeatedly organized and led fire-fighting parties into the blazing inferno on the flight deck and, when firerooms 1 and 2 were found to be inoperable, entered the No. 3 fireroom and directed the raising of steam in 1 boiler in the face of extreme difficulty and hazard. An inspiring and courageous leader, Lt. (j.g.) Gary rendered self-sacrificing service under the most perilous conditions and, by his heroic initiative, fortitude, and valor, was responsible for the saving of several hundred lives. His conduct throughout reflects the highest credit upon himself and upon the U.S. Naval Service.
1946-vocalist Ruth Pointer born Oakland, CA.
http://www.thepointersistersfans.com/ruth.html
1948 -an F4 tornado moved through Fosterburg, Bunker Hill, and Gillespie, Illinois, killing 33 people and injuring 449. 2000 buildings in bunker hill were damaged or destroyed. Total damage was 3.6 million dollars.
1949 - The American Museum of Atomic Energy opened in Oak Ridge, Tennessee.
1950-Sarah Vaughan records " Mean to Me, " Columbia 745 )
http://www.parsec-santa.com/celebrity/celeb_pages/SarahVaughn.html
1950 - Timberline Lodge reported 246 inches of snow on the ground, a record for the state of Oregon.
1950---Top Hits
I Said My Pajamas - Tony Martin & Fran Warren
Music, Music, Music - Teresa Brewer
If I Knew You Were Comin' I'd've Baked a Cake - Eileen Barton
Chatanoogie Shoe Shine Boy - Red Foley
1951 - "The Caine Mutiny", a novel by Herman Wouk, was published for the first time. Wouk won a Pulitzer for the novel. He followed it with several more successes: "Marjorie Morningstar", "The Winds of War", and "War and Remembrance".
1953 - The Academy Awards celebrated their silver anniversary -- and came to television. NBC paid $100,000 for the rights to broadcast the event on both radio and TV, the first to be telecast, black and white to over 174 stations.. Hollywood's best turned out to hand out the Oscar statuettes for the movies of 1952. The party was held at the RKO Pantages Theater, Los Angeles, with Bob Hope hosting. A dual celebration was staged in New York City, where Conrad Nagel was host. The Best Picture award went to Cecil B. DeMille's "The Greatest Show on Earth". Best Director was the legendary John Ford for "The Quiet Man". The rest of the best: Actor: Gary Cooper for "High Noon"; Supporting Actor: Anthony Quinn for "Viva Zapata!"; Actress: Shirley Booth for "Come Back, Little Sheba"; Supporting Actress: Gloria Grahame for "The Bad and the Beautiful"; Art Direction-Set Decoration/ Color: Paul Sheriff, Marcel Vertès for "Moulin Rouge"; Music/Song: Dimitri Tiomkin (music), Ned Washington (lyrics) for the song, "High Noon (Do Not Forsake Me, Oh My Darlin')", from "High Noon".
1954 - Viewers saw the first televised prize fight shown in living color as Joey Giardello knocked out Willie Tory in round seven of a scheduled 10-round bout at Madison Square Garden in New York 1968 - Dean Martin received a gold record for the album, "Houston". Martin charted 17 hits on the pop music charts in the 1950s and 1860s. "Houston" was his 12th.
1956 - New England had its second heavy snowstorm in 3 days. 20 inches piled up at Putnam, Connecticut, 19.5 inches fell at Blue Hill Observatory in Milton, Massachusetts, and Boston, Massachusetts recorded 13 inches. Traffic was paralyzed. This storm made a contribution to the snowiest march ever in southern New England (until 1993).
1957- Although he wouldn't finalize the deal for six more days, Elvis Presley puts down a deposit to secure the 14-acre estate with a two-story colonial at 3734 Highway 51 South, Memphis, TN., later known as Graceland.
1958---Top Hits
Don't/I Beg of You - Elvis Presley
Sweet Little Sixteen - Chuck Berry
Dinner with Drac (Part 1) - John Zacherle
Ballad of a Teenage Queen - Johnny Cash
1958-Big Records releases "Our Song," the first record by a teenage duo from Queens, New York, who go by the names of Tom and Jerry. The pair will become famous in the '60s under their real names, Paul Simon and Art Garfunkel.
1966---Top Hits
The Ballad of the Green Berets - SSgt Barry Sadler
19th Nervous Breakdown - The Rolling Stones
Nowhere Man - The Beatles
Waitin' in Your Welfare Line - Buck Owens
1968 - BUCHA, PAUL WILLIAM Medal of Honor
Rank and organization: Captain, U.S. Army, Company D, 3d Battalion. 187th Infantry, 3d Brigade, 101st Airborne Division. Place and date: Near Phuoc Vinh, Binh Duong Province, Republic of Vietnam, 16- 19 March 1968. Entered service at: U .S. Military Academy, West Point, N.Y. Born: 1 August 1943, Washington, D.C. Citation: For conspicuous gallantry and intrepidity in action at the risk of his life above and beyond the call of duty. Capt. Bucha distinguished himself while serving as commanding officer, Company D, on a reconnaissance-in-force mission against enemy forces near Phuoc Vinh, The company was inserted by helicopter into the suspected enemy stronghold to locate and destroy the enemy. During this period Capt. Bucha aggressively and courageously led his men in the destruction of enemy fortifications and base areas and eliminated scattered resistance impeding the advance of the company. On 18 March while advancing to contact, the lead elements of the company became engaged by the heavy automatic weapon, heavy machine gun, rocket propelled grenade, Claymore mine and small-arms fire of an estimated battalion-size force. Capt. Bucha, with complete disregard for his safety, moved to the threatened area to direct the defense and ordered reinforcements to the aid of the lead element. Seeing that his men were pinned down by heavy machine gun fire from a concealed bunker located some 40 meters to the front of the positions, Capt. Bucha crawled through the hail of fire to single-handedly destroy the bunker with grenades. During this heroic action Capt. Bucha received a painful shrapnel wound. Returning to the perimeter, he observed that his unit could not hold its positions and repel the human wave assaults launched by the determined enemy. Capt. Bucha ordered the withdrawal of the unit elements and covered the withdrawal to positions of a company perimeter from which he could direct fire upon the charging enemy. When 1 friendly element retrieving casualties was ambushed and cut off from the perimeter, Capt. Bucha ordered them to feign death and he directed artillery fire around them. During the night Capt. Bucha moved throughout the position, distributing ammunition, providing encouragement and insuring the integrity of the defense. He directed artillery, helicopter gunship and Air Force gunship fire on the enemy strong points and attacking forces, marking the positions with smoke grenades. Using flashlights in complete view of enemy snipers, he directed the medical evacuation of 3 air-ambulance loads of seriously wounded personnel and the helicopter supply of his company. At daybreak Capt. Bucha led a rescue party to recover the dead and wounded members of the ambushed element. During the period of intensive combat, Capt. Bucha, by his extraordinary heroism, inspirational example, outstanding leadership and professional competence, led his company in the decimation of a superior enemy force which left 156 dead on the battlefield. His bravery and gallantry at the risk of his life are in the highest traditions of the military service, Capt. Bucha has reflected great credit on himself, his unit, and the U.S. Army.
1968 - Dean Martin's LP Houston is certified gold
1969 - RAY, DAVID ROBERT Medal of Honor
Rank and organization: Hospital Corpsman Second Class, U.S. Navy, 2d Battalion, 11th Marines, 1st Marine Division (Rein), FMF. Place and date: Quang Nam Province, Republic of Vietnam, 19 March 1969. Entered service at: Nashville, Tenn. Born: 14 February 1945, McMinnville, Tenn. Citation: For conspicuous gallantry and intrepidity at the risk of his life above and beyond the call of duty while serving as a HC2c. with Battery D, 2d Battalion, at Phu Loc 6, near An Hoa. During the early morning hours, an estimated battalion-sized enemy force launched a determined assault against the battery's position, and succeeded in effecting a penetration of the barbed-wire perimeter. The initial burst of enemy fire caused numerous casualties among the marines who had immediately manned their howitzers during the rocket and mortar attack. Undaunted by the intense hostile fire, HC2c. Ray moved from parapet to parapet, rendering emergency medical treatment to the wounded. Although seriously wounded himself while administering first aid to a marine casualty, he refused medical aid and continued his lifesaving efforts. While he was bandaging and attempting to comfort another wounded marine, HC2c. Ray was forced to battle 2 enemy soldiers who attacked his position, personally killing 1 and wounding the other. Rapidly losing his strength as a result of his severe wounds, he nonetheless managed to move through the hail of enemy fire to other casualties. Once again, he was faced with the intense fire of oncoming enemy troops and, despite the grave personal danger and insurmountable odds, succeeded in treating the wounded and holding off the enemy until he ran out of ammunition, at which time he sustained fatal wounds. HC2c. Ray's final act of heroism was to protect the patient he was treating. He threw himself upon the wounded marine, thus saving the man's life when an enemy grenade exploded nearby. By his determined and persevering actions, courageous spirit, and selfless devotion to the welfare of his marine comrades, HC2c. Ray served to inspire the men of Battery D to heroic efforts in defeating the enemy. His conduct throughout was in keeping with the finest traditions of the U.S. Naval Service.
1971 - No. 1 Billboard Pop Hit: ``Me and Bobby McGee,'' Janis Joplin. The song is the second posthumous No. 1 song of the rock era, reaching the top of the charts almost six months after Joplin's death.
1972-Immaculata College defeated West Chester State, 52-48, to win the first Association of Intercollegiate Athletics for Women national basketball tournament. The AIAW crowned a champion for 11 years, but most Division 1 teams entered the new NCAA tournament starting in 1982.
1974 - Jefferson Airplane is re-named Jefferson Starship. The line-up includes Paul Kantner, Grace Slick, drummer Johnny Barbata, David Freiberg, Peter Kaukonen, Cragi Chaquico and Papa John Creach.
1974---Top Hits
Seasons in the Sun - Terry Jacks
Dark Lady - Cher
Sunshine on My Shoulders - John Denver
There Won't Be Anymore - Charlie Rich
1977- The final episode of "The Mary Tyler Moore Show." It premiered on September 19, 1970 and ran for 168 episodes. "Mary Tyler Moore" was the first of a new wave of sitcoms to make it big in the early '70s. It combined good writing, an effective supporting cast and contemporary attitudes. The show centered around the two most important places in Mary Richards's (Mary Tyler Moore) life-the WJM-TV newsroom and her apartment at Minneapolis. At home she shared the ups and downs of life with her friend Rhoda Morgenstern (Valerie Harper) and the manager of her apartment building, Phyllis Lindstrom (Cloris Leachman). At work, as the associate producer (later producer) of "The Six O'clock News," Mary struggled to function in a man's world. Figuring in her professional life were her irascible boss Lou Grant (Ed Asner), levelheaded and softhearted news writer Murray Slaughter (Gavin MacLeod) and self-obsessed, narcissistic anchorman Ted Baxter (Ted Knight). In the last episode the unthinkable happened-everyone in the WJM newsroom except the inept Ted was fired.
1980 - Elvis Presley's autopsy is entered into proceedings held by the Tennessee Board of Medical Examiners against Dr. George Nichopoulos, better known to his clients -- including Elvis -- as "Dr. Nick." The doctor will eventually be found guilty of overprescribing the drugs that led to The King's death and will have his license revoked, even though he repeatedly took measures to cure Presley of his addiction.
1982---Top Hits
Centerfold - The J. Geils Band
Open Arms - Journey
I Love Rock 'N Roll - Joan Jett & The Blackhearts
Blue Moon with Heartache - Roseanne Cash
1984- a major winter storm produced blizzard conditions in northwestern Kansas and southern Nebraska. This storm, which began affecting the region on the 18th, dumped 10 to 20 inches of snow over the above mentioned areas. A severe ice storm occurred in northeastern Kansas with 1 inch ice accumulations common. The 1400 foot radio tower for KLDH-TV near Topeka buckled and then collapsed from the weight of a 3 inch coating of ice. This ice storm ranks as one of the worst ever to hit Kansas.
1985 - IBM announced that it was planning to stop making the PCjr consumer-oriented computer. The machine had been expected to dominate the home computer market but didn't quite live up to those expectations. In the 16 months that the PCjr was on the market, only 240,000 units were sold. A young software programmer purchased the rights to the operating system and started a "tiny" software operation compared to IBM to be called Microsoft in the near future.
1988- Michael Jackson begins construction on his 2,800-acre ranch and private amusement park in Santa Barbara, CA, which he will name "Neverland" after a fantasy location in his favorite book, Peter Pan, a place where children never grow up.
1990---Top Hits
Escapade - Janet Jackson
Black Velvet - Alannah Myles
Roam - The B-52's
Hard Rock Bottom of Your Heart - Randy Travis
1998 - Seven cities in California and Nevada reported record high temperatures for the date as readings soared into the 80s and lower 90s. Los Angeles CA reported a record high of 89 degrees. Five cities in south central Texas reported record lows, including El Paso, with a reading of 22 degrees.
1999 - Six cities reported new record low temperatures for the date as cold arctic air settled into the Upper Midwest for Palm Sunday, including Marquette MI with a reading of 11 degrees below zero. or league baseball owners gave final approval to the sale of the Los Angeles Dodgers from Peter O'Malley to media mogul Rupert Murdoch's Australian-based news conglomerate, News Corp. O'Malley had inherited the Dodgers from his father, Walter, who moved the team from Brooklyn to Los Angeles following the 1957 season, which Brooklyn fans never forgive him. Critics of the $311 million sale to Murdoch's company bemoaned the fact that one more team would no longer be family-owned. Nobody seemed happy about the sale except for Rupert Murdock, reported never to have seen the team play in person.
2003-Operation Iraqi Freedom: At 9:30pm, EST, two hours past a deadline for Iraqi dictator Saddam Hussein to step down from power, US and British forces began air strikes gains this regime. A ground campaign (adding Australian forces) followed quickly, and by April 9, Baghdad was in allied control and Hussein had disappeared. On May 1, President George W. Bush announced the end of major military operations in Iraq, although a peacekeeping force remains and faces violet and fatal attacks from insurgents. Hussein was captured by US forces on December 13, 2003. ON June 28, 2004, Iraq regained its sovereignty. And on December 15, 2005, 70 percent of Iraqi's registered voters turned out for parliamentary elections---one of the freest elections on record in the Arab world.
2005-- After avoiding salary arbitration by signing a one-year $10.5 million deal worth in the off season, Lance Berkman agrees to a six-year, $85 million contract. The three-time All-Star outfielder will be an Astro until 2010 with the club holding the option for an additional year.
NCAA Basketball Champions This date
1955 San Francisco
1960 Ohio State
1966—Texas Western
[headlines]
--------------------------------------------------------------

--------------------------------------------------------------

SuDoku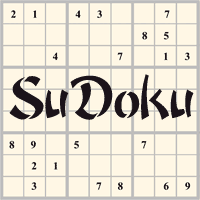 The object is to insert the numbers in the boxes to satisfy only one condition: each row, column and 3x3 box must contain the digits 1 through 9 exactly once. What could be simpler?
http://leasingnews.org/Soduku/soduko-main.htm
--------------------------------------------------------------

Daily Puzzle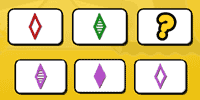 How to play:
http://www.setgame.com/set/puzzle_frame.htm
Refresh for current date:
http://www.setgame.com/set/puzzle_frame.htm
--------------------------------------------------------------


http://www.gasbuddy.com/
http://www.gasbuddy.com/GB_Map_Gas_Prices.aspx
http://www.gasbuddy.com/GB_Mobile_Instructions.aspx
--------------------------------------------------------------

Weather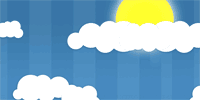 See USA map, click to specific area, no commercials
--------------------------------------------------------------

Traffic Live---
Real Time Traffic Information
You can save up to 20 different routes and check them out with one click,
or type in a new route to learn the traffic live
--------------------------------