Wednesday, March 31, 2010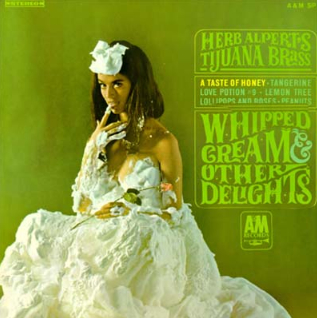 (1965 Landmark Album)

Bandleader/Composer-Arranger/Trumpet Player Herbert "Herb" Alpert born March 31, 1935 Los Angeles, California. Perhaps best known as Herb Alpert's Tijuana Brass; eight Grammy Awards, fourteen Platinum albums and fifteen Gold albums. As of 1996, Alpert had sold 72 million albums worldwide." The Lonely Bull," "A Taste of Honey," "This Guy's In Love With You," ""Rise," Ironically, no one in Alpert's band was actually Hispanic. The band debuted in 1965 and quickly became one of the highest-paid acts then performing, having put together a complete revue that included choreographed moves and comic routines written by Bill ("Jose Jimenez") Dana. ("Spanish Flea" and "Tijuana Taxi" are my favorites.) He was also the co-founder of A&M Records and founder UCLA Herb Albert School of Music Faculty.
http://www.ilike.com/artist/Herb+Alpert

Headlines---
Bulletin Board Complaint
Business Direct Capital, Carlsbad, California
Bulletin Board Complaint
Business Direct Capital, Carlsbad, California
Classified Ads---Credit
Letters?!---We get eMail!!!
Classified Ads---Help Wanted
Placard---Calendar
Leasing Conference---ELFA/NAELB Up-dates
Sales makes it Happen—by Linda P. Kester
"Never Give Up!"
CIT Closes New $1 Billion Funding Facility
Unlicensed Stock Promoter Sentenced to 4¼ Years
MD promoter of herbal product Daniel Indicted
Herndon, Virginia---Adopt-a-Dog
News Briefs---
Rain Still Threatening Flooding, Records in Northeast
President John Dickson leaves Frontier Bank suddenly
You May have Missed---
"Gimme that Wine"
Today's Top Event in History
This Day in American History
Basketball Poem
SuDoku
Daily Puzzle
GasBuddy
Weather, USA or specific area
Traffic Live----

######## surrounding the article denotes it is a "press release"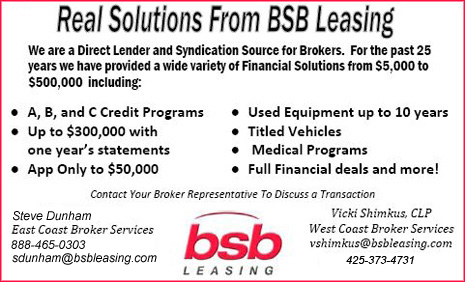 Please send Leasing News to a colleague and perhaps
they will join the mailing list. News editions are Free.
[headlines]
--------------------------------------------------------------

[headlines]
--------------------------------------------------------------
[headlines]
--------------------------------------------------------------

[headlines]
--------------------------------------------------------------

[headlines]
--------------------------------------------------------------

[headlines]
--------------------------------------------------------------

[headlines]
--------------------------------------------------------------

[headlines]
--------------------------------------------------------------



[headlines]
--------------------------------------------------------------
[headlines]
--------------------------------------------------------------

[headlines]
--------------------------------------------------------------

SEATTLE
Meet and learn from Mr. Terry Winders, CLP
Leasing #102 columnist for Leasing News,
long time educator and trainer
Sales and Operations
click here for course information and to register

April 12th until Noon on the 14th
Seattle, Washington
Hosted by Financial Pacific
$395.00 Paid in Advance for first person from company
$345 with each additional attendee 
"Certified Leasing Professionals attending this seminar will earn CPEs (Continuing Professional Education)
Credits toward their recertification"


News Briefs----
[headlines]
---------------------------------------------------------------

[headlines]
----------------------------------------------------------------
Today's Top Event in History
[headlines]
----------------------------------------------------------------
This Day in American History
1871---Millions of birds fly over San Francisco and darken the sky.
1878--John "Jack" Arthur Johnson birthday. In 1908 Jack Johnson became the first black to win the heavyweight boxing championship when he defeated Tommy Burns at Sydney, Australia. Unable to accept a black man's triumph, the boxing world tried to find a white challenger. Jim Jeffries, former heavyweight title holder, was badgered out of retirement. On July 4, 1910, at Reno, Nevada, the "battle of the century" proved to be a farce when Johnson handily defeated Jeffries. Race riots swept the US and plans to exhibit the film of the fight were canceled. Johnson was born at Galveston, Texas, and died in an automobile accident June 10, 1945 at Raleigh, NC. He was inducted in the Boxing Hall of Fame in 1990. The fl "the Great White Hope: is based on his life.
1849 --Colonel John W Geary arrives as 1st postmaster of San Francisco. He will get a street named after him.
1854 - In Tokyo, Commodore Matthew Calbraith Perry, representing the U.S. government, signs the Treaty of Kanagawa with the Japanese government, opening the ports of Shimoda and Hakodate to American trade and permitting the establishment of a U.S. consulate in Japan.
1870 - In the United States, Thomas Peterson-Mundy became the first black to vote under the Fifteenth Amendment (passed by Congress in February 1870) which required all Southern states to allow blacks to vote.
1880 - The first electric street lights installed by a municipality were turned on in Wabash, Indiana. 1890 - Saint Louis, MO, received 20 inches of snow in 24 hours. It was the worst snowstorm of record for the St Louis.
1895--Birthday of Lizzie Miles, popular black singer in New Orleans and Los Angeles in the 1920's and 30's, developed a style known as "gumbo French" jazz.
1917---Transfer Day. Commemorates the transfer resulting from purchase of the Virgin Islands by the US from Denmark, March 31, 1917, for $25 million.
http://memory.loc.gov/ammem/today/mar31.html
1918 - Daylight Savings Time went into effect throughout the U.S. for the first time.
1922-1922 KFI-AM in Los Angeles CA begins radio transmissions.
1928 -- Scotch Tape is first sold.
1929-Birthday of Liz Claiborne, founder, president, CEO and chair as well as fashion designer of Liz Claiborne, Inc., a billion-dollar corp. Her mother taught her to sew and Liz says instilled ambition in her.
1934-Birthday of Shirley Jones, actor. After a very successful stage career in such musicals as Oklahoma! which she brought to the screen in 1955, she won the Academy Award for best supporting actress in Elmer Gantry (1960). Best known to a generation for her TV work in The Partridge Family.
1943---Rogers and Hammerstein's landmark musical (their first collaboration) opened at the St. James Theatre on this date in 1943. (It had its world premier under the title Away we Go" at the Shubert Theater in New Haven, CT, on March 11, 1943. Oklahoma is considered significant because it was the first musical in which songs, music, characterization and story are integrated into an emotional whole. It changed musicals forever. It was also the first musical to run more than 2,000 performances and to have a cast album recorded. Agnes de Mille was the chorographer. It received a special Pulitzer Price for drama on May 2, 21944. In May, 194, "Oklahoma" became that state' official song.
1945-Tennessee Williams' "Glass Menagerie" premieres in New York NY.
1948 -- J. D. Salinger's short story "A Perfect Day for Banana Fish" appears in "The New Yorker".
http://jdsalinger.com/
1949-RCA Victor introduces the 45 rpm single record, which had been in development since 1940. The 7 inch disc was designed to compete with the 33 1/3 LP introduced by Columbia a year earlier. Both formats offered better fidelity and longer playing time than the 78 rpm platter that was currently in use. Advertisements for new record players boasted that with 45 RPM records, the listener could hear up to ten records with speedy, silent, hardly noticeable changes. Remember that the next time you load your iPod.
1954---Top Hits
Make Love to Me! - Jo Stafford
Wanted - Perry Como
Answer Me, My Love - Nat 'King' Cole
Slowly - Webb Pierce
1954 - The temperature at Rio Grande City, TX, hit 108 degrees, which for thirty years was a U.S. record for the month of March.
1955- Chase National (3rd largest bank) & Bank of the Manhattan Company (15th largest bank) merge to form Chase Manhattan.
1958-Chuck Berry's "Johnny B. Goode" is released. It would enter the Billboard chart six weeks later and rise to number 8.
1962---Top Hits
Don't Break the Heart that Loves You - Connie Francis
Johnny Angel - Shelley Fabares
Dream Baby - Roy Orbison
She's Got You - Patsy Cline
1962 - A tornado struck the town of Milton, FL, killing 17 persons and injuring 100 others. It was the worst tornado disaster in Florida history.
1965-US ordered the 1st combat troops to Vietnam
1968- President Johnson stunned the country by announcing he would not run for another term of office. http://www.nytimes.com/learning/general/onthisday/big/0331.html#article
1970---Top Hits
Bridge Over Troubled Water - Simon & Garfunkel
Let It Be - The Beatles
Instant Karma (We All Shine On) - John Ono Lennon
The Fightin' Side of Me - Merle Haggard
1971-THACKER, BRIAN MILES Medal of Honor
Rank and organization: First Lieutenant, U.S. Army, Battery A, 1st Battalion, 92d Artillery. Place and date: Kontum Province, Republic of Vietnam, 31 March 1971. Entered service at: Salt Lake City, Utah. Born: 25 April 1945, Columbus, Ohio. Citation: For conspicuous gallantry and intrepidity in action at the risk of his life above and beyond the call of duty. 1st Lt. Thacker, Field Artillery, Battery A, distinguished himself while serving as the team leader of an Integrated Observation System collocated with elements of 2 Army of the Republic of Vietnam units at Fire Base 6. A numerically superior North Vietnamese Army force launched a well-planned, dawn attack on the small, isolated, hilltop fire base. Employing rockets, grenades, flame-throwers, and automatic weapons, the enemy forces penetrated the perimeter defenses and engaged the defenders in hand-to-hand combat. Throughout the morning and early afternoon, 1st Lt. Thacker rallied and encouraged the U.S. and Republic of Vietnam soldiers in heroic efforts to repulse the enemy. He occupied a dangerously exposed observation position for a period of 4 hours while directing friendly air strikes and artillery fire against the assaulting enemy forces. His personal bravery and inspired leadership enabled the outnumbered friendly forces to inflict a maximum of casualties on the attacking enemy forces and prevented the base from being overrun. By late afternoon, the situation had become untenable. 1st Lt. Thacker organized and directed the withdrawal of the remaining friendly forces. With complete disregard for his personal safety, he remained inside the perimeter alone to provide covering fire with his M-16 rifle until all other friendly forces had escaped from the besieged fire base. Then, in an act of supreme courage, he called for friendly artillery fire on his own position to allow his comrades more time to withdraw safely from the area and, at the same time, inflict even greater casualties on the enemy forces. Although wounded and unable to escape from the area himself, he successfully eluded the enemy forces for 8 days until friendly forces regained control of the fire base. The extraordinary courage and selflessness displayed by 1st Lt. Thacker were an inspiration to his comrades and are in the highest traditions of the military service.
1972 - Swimmer, Mark Spitz, was awarded the Amateur Athletic Union's Sullivan Award as 1971's outstanding amateur athlete. Spitz went on to Olympic legend a few months later, winning seven gold medals.
1973 - Ken Norton defeated Muhammad Ali in a 12-round split decision. Ali had his jaw broken during the fight.
1973 - A devastating tornado took a nearly continuous 75 mile path through north central Georgia causing more than 113 million dollars damage, the highest total of record for a natural disaster in the state.
1978---Top Hits
Night Fever - Bee Gees
Stayin' Alive - Bee Gees
Lay Down Sally - Eric Clapton
Mamas Don't Let Your Babies Grow Up to Be Cowboys - Waylon & Willie
1981-The 1980 Academy Awards were presented March 31, 1981 at the Dorothy Chandler Pavilion, Los Angeles, "Ordinary People" (Ronald L. Schwary, producer) won four Academy Awards at the 53rd Oscar ceremonies. Johnny Carson hosted the show from the Dorothy Chandler Pavilion in Los Angeles. Oscars were presented to a lot of ordinary people, like "Tess" and "Melvin and Howard". However, it was the Best Picture, "Ordinary People", that also won for Best Director (Robert Redford), Best Supporting Actor (Timothy Hutton) and Best Writing (screenplay based on material from another medium: Alvin Sargent). Best Actor that year was Robert De Niro for "Raging Bull" and the Best Actress was Sissy Spacek for "Coal Miner's Daughter". The Best Supporting Actress prize went to Mary Steenburgen for "Melvin and Howard" and Best Music/Song Oscars were awarded to Michael Gore (music) and Dean Pitchford (lyrics) for "Fame" from, "Fame". A special award was given to Henry Fonda in recognition of his brilliant accomplishments and enduring contribution to the art of motion pictures.
1985 - A reunion of stars lit up Beverly Hills, California, as ABC-TV celebrated the 200th episode of "The Love Boat". The network also honored the 1,000th guest star: Lana Turner. She was joined by Mary Martin, who was the 700th guest star to set sail on the show. Ginger Rogers was the 300th, Robert Guillaume #500 and we could go on but we won't. "The Love Boat" had as a crew: Captain Merrill Stubing (Gavin MacLeod), Dr. Adam Bricker (Bernie Kopell), Yeoman-Purser Burl 'Gopher' Smith (Fred Grandy, who went on to become a U.S. Congressman), Bartender Isaac Washington (Ted Lange) and Photographer Ashley Covington Evans (Ted McGinley). Singer Jack Jones provided the vocal to the opening theme song and Ernie Anderson was the distinctive voice for the millions of network promos before each show.
1986---Top Hits
Rock Me Amadeus - Falco
R.O.C.K. in the U.S.A. - John Cougar Mellencamp
Kiss - Prince & The Revolution
Don't Underestimate My Love for You - Lee Greenwood
1987 - HBO (Home Box Office) earned its first Oscar as "Down and Out in America" tied for Best Documentary feature. The cable-TV film played in a Los Angeles movie theatre for one week to qualify for the Academy Award.
1989 - Afternoon thunderstorms produced severe weather from North Carolina to Pennsylvania. Thunderstorm winds gusted to 76 mph at Cape Henry VA. While squalls blanketed northwest Pennsylvania with up to 9 inches of snow, thunderstorms in eastern Pennsylvania produced golf ball size hail at Avondale.
1995 - Concerned about embezzlement from her fan club and boutique accounts, Tejana singer Selena confronted Yolanda Saldivar, her recently-fired manager and first fan club founder, while they stayed in a motel in Corpus Christi, Texas. During the heated argument that ensued, Selena was shot fatally in the back by Saldivar. The bullet struck her in her right shoulder. With sapping strength, Selena ran in a panic to the motel lobby to get help. She collapsed in a pool of blood on the floor as the clerk called 911. An ambulance took her to the hospital, where she was pronounced dead about an hour later.
1996-15th NCAA Women's Basketball Championship: Tennessee beats Georgia 83-65
1997 59th NCAA Men's Basketball Championship: Arizona beats Kentucky 84-79 (OT)
2000-The $345 million Pacific Bell Park at Third and King Streets, San Francisco, opened with an exhibition game between the Giants and the Milwaukee Brewers. The Giants won 8-3.
[headlines]
--------------------------------------------------------------

--------------------------------------------------------------

SuDoku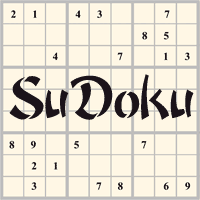 The object is to insert the numbers in the boxes to satisfy only one condition: each row, column and 3x3 box must contain the digits 1 through 9 exactly once. What could be simpler?
http://leasingnews.org/Soduku/soduko-main.htm
--------------------------------------------------------------

Daily Puzzle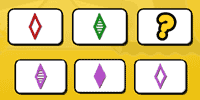 How to play:
http://www.setgame.com/set/puzzle_frame.htm
Refresh for current date:
http://www.setgame.com/set/puzzle_frame.htm
--------------------------------------------------------------


http://www.gasbuddy.com/
http://www.gasbuddy.com/GB_Map_Gas_Prices.aspx
http://www.gasbuddy.com/GB_Mobile_Instructions.aspx
--------------------------------------------------------------

Weather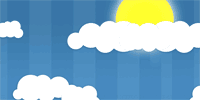 See USA map, click to specific area, no commercials
--------------------------------------------------------------

Traffic Live---
Real Time Traffic Information
You can save up to 20 different routes and check them out with one click,
or type in a new route to learn the traffic live
--------------------------------