Credit-Treasury Manager
Riverside, California
Maintain relationships w/various lending partners,
source additional funds, for captive to major
distributor of buses. Excellent writing/speaking skills
dreynolds@A-ZResources.com
www.a-zresources.com
A-Z Resources captive affliate to a major business distributor founded in 1975, 150 people, generating over $120 million in combined sales.
Friday, March 4, 2011

Today's Equipment Leasing Headlines

March 4, 2002---Archives (Bob Fisher, CLP)
Firerock Capital in Formation---Fisher Anderson Winds Down
Classified Ads---Operations
From Zero to over $450 Million in One Year
Panthera Leasing Enters Big Ticket Fray
Maxim Commercial Capital Joins "Looking for Broker List"
Sheldon Player/Equipment Acquisition Resources
New Hires---Promotions
The Beige Book--The Federal Reserve Report
Classified Ads---Help Wanted
The State of Municipal Finance
(And how we can take advantage of it!)
Grandson Scores Touchdown
CLP March Circular--Spotlight Steve Geller, Curt Lynse
Rango/Hall Pass
Fernando F.Croce Movie/DVD Reviews
127 Hours/Morning Glory/The Next Three Days
Carney Sentences False Tax Return Preparer
Takoma Park, Maryland Adopt-a-Dog
News Briefs---
IRS announces new auto depreciation limits for 2011
IASB/FASB January, 2015 final effective lease date
Are Rule Makers Backing Off New Accounting Standards For Leases?
Fannie Mae CEO discusses future of lending
Mortgage rates in U.S. fall for third week
Middle East airline cuts four 787 orders
13 American Idol Finalists

Broker/Funder/Industry Lists | Features (collection)
Top Ten Stories Chosen by Readers | Top Stories last six months
Sports Briefs---
California Nuts Briefs
"Gimme that Wine"
This Day in American History
SuDoku
Daily Puzzle
GasBuddy
Weather, USA or specific area
Traffic Live----

######## surrounding the article denotes it is a "press release" and was not written by Leasing News nor information verified, but from the source noted. When an article is signed by the writer, it is considered a "by line." It reflects the opinion and research of the writer. It is considered "bias" as it is the writer's viewpoint.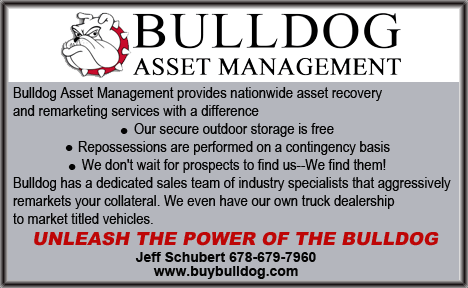 [headlines]
--------------------------------------------------------------

March 4, 2002---Archives (Bob Fisher, CLP)
Firerock Capital in Formation---Fisher Anderson Winds Down


"Yes, it is Bob Fisher, CLP---in his Mickey Mouse shirt, hat and shopping bag reminding us to circle September 14-17 for the next Annual Conference in Orlando. See ya."
UAEL Newsline, Winter, 2000
"MarCap Holding's release is quite accurate. Mr. Anderson and the senior staff of Fisher Anderson are in fact diligently working on a smooth shut down of Fisher Anderson as indicated in the release.
"I am in the process of formulating my future plans and exploring a number of options, none of which are finalized."
Bob Fisher
b.fisher@firerockcapital.com
Mr. Fisher continues as president of the United Association of Equipment Leasing. A highly reliable source has told us he has lined up some key investors, and due to his reputation in the industry, has had no difficulties obtaining investors or bank lines of credit.
MarCap Press Release
#### Press Release #######################
MarCap to Cease Originations at Fisher-Anderson LLC.
Chicago, Illinois, March 1, 2002--MarCap Holdings announced today that it is ceasing originations at its Fisher-Anderson leasing unit. The company will continue to process the existing approved backlog and service its existing portfolio.
Fisher-Anderson, which is based in Des Moines, Iowa, is a small ticket leasing company with 40 employees.
Fisher-Anderson President Bob Fisher has resigned and plans to form a new leasing company. The rest of management remains. Scott Anderson, who is executive vice president, will run Fisher-Anderson.
"It's no secret that the economy has taken a toll on the leasing industry, and Fisher-Anderson is no exception," says John Wellhausen, Executive Vice President for MarCap. "We plan to focus on our core medical financing business, which has grown considerably in recent years and has proved to be a very successful market for MarCap."
#### Press Release #########################
Time Line
1987-CIT--Credit Officer
9/26/1990-- sold to Datronic Rental Corporation, Schaumburg, IL.
Which became New Era Funding---National Credit Manage
1993-- Moved to Hoffman Estates, IL
1997-- Began Fisher-Anderson, LC, West Des Moines, IA with brother-in-law Scott Anderson, along with Sandy Thraser as vice-president of Credit.
February, 2002---Resigns from Fisher-Anderson to form FireRock Capital in Des Moines, Iowa (Anderson winds down company). States sold 100% interest to Marcap in December, 2001.
April 29, 2003 ---Resigns as president of FireRock Capital to become sales manager for Douglass-Guardian Services, Houston, Texas
www.leasingnews.org/archives/April%202003/4_29_03.htm#bob
November 30, 2004 ---Leaves Douglass-Guardian to become vice-president of Main Street Bank Leasing, Kingswood, Texas.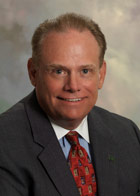 June, 2006
--- Bob Fisher Promoted to Exec. VP of Leasing Division
2009/2010
(Side note: MarCap sold to Tygris who sold to EverBank)
April, 2010
---Bob Fisher, Exec. VP, Leasing Division was one of 42 let go. President Mike Hoffman retires, says Tom Depping (Bank September, 2010 gets FDIC Cease and Desist Order regarding portfolio and orders board to find a president and replace Depping as CEO).
http://leasingnews.org/archives/Sep2010/9_01.htm#fdic
May, 2010
---Linkedin.com reports Bob now Director of Business Development, Healthcare Professionals Advisory Group

February, 2011---Linkedin.com reports Bob now Small Business Banker, Bank of America.
http://www.linkedin.com/pub/bob-fisher/1b/496/82b
[headlines]
--------------------------------------------------------------

Classified Ads---Operations

(These ads are "free" to those seeking employment
or looking to improve their position)
SF Bay Area
Contract Administrator. Formerly Documentation /Compliance , Pentech;
American National Leasing, VP-Operations. 30 years Experience. Available now.
Resume
gbflinn@gmail.com
Acton, MA
Strong experience in lease accounting, operations, & systems.
Implemented lease plus, Great Plains, networks.
Excellent financial reporting and analysis skills. Looking for new opportunity.
LinkedIn
alexanderzlenz@gmail.com| Resume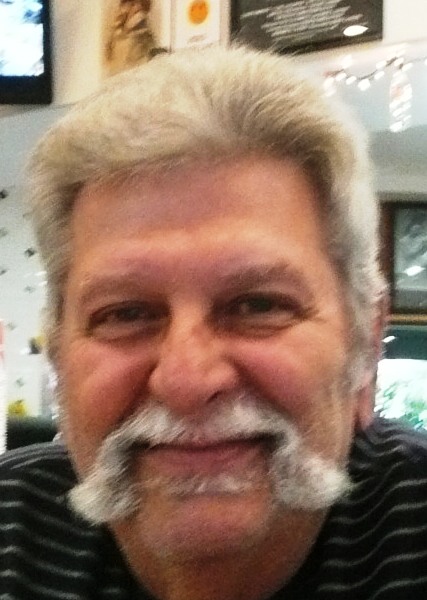 Nampa, Idaho
30 years equipment leasing, credit, collections experience. I want to work for a funding source with the broker/lessor community.
Email - Resume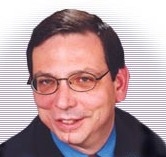 Phoenix, AZ (will relocate)
Seasoned Credit/Operations Executive w/exp. in vendor, broker & direct origination, portfolio acquisition, collection, remarketing & business development. Available immediately.
lmzaks@gmail.com | Resume
Seasoned Ops, Broker Development, Credit, Legal, Strategy, P & L Management detail oriented team player seeks position with Small ticket direct lender. Established remote office. Wgriffith61@yahoo.com
Resume


Willing to Relocate
Experienced Operations Manager, Broker Development – credit & documentation small ticket specialist – team leader with strong analytical, organizational & management skills – willing to relocate
f.macdonald@comcast.net
Free Posting for those seeking employment in Leasing:
http://www.leasingnews.org/Classified/Jwanted/Jwanted-post.htm
All "free" categories "job wanted" ads:
http://www.leasingnews.org/Classified/Jwanted/Jwanted.htm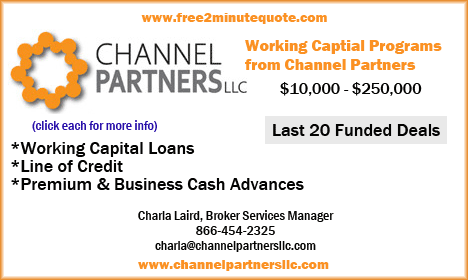 [headlines]
--------------------------------------------------------------

### Press Release ############################
From Zero to over $450 Million in One Year

Chevy Chase, Md. --One year after its launch as a new business unit within CapitalSource, the Corporate Asset Finance group has established itself as one of the fastest growing lenders for equipment secured loans/leases on both indirect and direct transactions.



Laird Boulden, President
Corporate Asset Finance
CapitalSource, one of the leading commercial lenders in the United States, named equipment finance leasing veteran Laird Boulden as president of Corporate Asset Finance, effective February 1, 2010. In just 11 months, his team secured approvals for over $450 million in loans/ leases and funded $260 million (with another $110 million on backlog for 2011). Its largest loan was $35 million, and the top sectors for their equipment finance/leasing deals were:
• Transportation (air, marine, rail, truck) – $90 million
• Energy – $51 million
• Retail – $27 million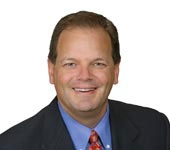 James J. Pieczynski, CapitalSource Co-CEO
"Although CapitalSource was not well-known in this business, Laird and others on his team have had decades of equipment-based lending experience for companies such as Citizens Bank/Royal Bank of Scotland and Heller Financial," said James J. Pieczynski, CapitalSource Co-CEO. "Their reputation for stellar execution has been instrumental to the group's success."
"We have been initially going to market by focusing primarily on indirect originations," said Boulden. "We are a complement, not a competitor, to the major banks and have proven our value as a reliable partner. We are well-positioned for continued growth."
CapitalSource's Corporate Asset Finance group provides equipment leasing and financing solutions to middle-market and large corporate companies in all industries. Its deal size typically ranges from $2 million to $35 million for both direct customer and indirect transactions.
About CapitalSource
CapitalSource Inc. (NYSE: CSE) is a commercial lender that provides financial products to middle market businesses and offers depository products and services in southern and central California through its wholly owned subsidiary CapitalSource Bank. As of September 30, 2010, CapitalSource had total assets of $9.
### Press Release ##############################
Why Choose Advanced Property Tax Compliance?


Dedicated to the leasing industry
click here to learn more.

Hear What Our Clients say about us
click here

Gary DiLillo, President 216-658-5618 or gary@avptc.com
[headlines]
--------------------------------------------------------------

### Press Release ##############################
Panthera Leasing Announces Its Formation
("$2 million to $50 million range")

San Francisco, California---Panthera states that it intends to acquire operating leasing and equipment rental companies engaged in capital equipment leasing or rental. In addition, Panthera's access to capital allows it to act from time to time as an equity partner supporting the operations of leasing companies, particularly with respect to residual value based equipment finance.
Panthera's founding principals bring more than 50 years experience in equipment leasing. In their roles as entrepreneurs, managers and investors they have built value in the equipment leasing sector through multiple cycles. Paul Weiss has vast experience in the industry, having led transactions representing a broad range of leased equipment in the US and internationally.

Paul Weiss
Mr. Weiss stated that "we generally expect our transactions to be in the $2 million to $50 million range, although like any new entity there will be exceptions".
Mr. Hoel added "I think Panthera has assembled an extraordinary blend of expertise in several markets, as well as flexible funding capabilities. Our interests extend to all kinds of lasting value equipment where the business could be scaled with fresh capital."
As a major shareholder in a leveraged buyout, Paul helped grow ICON Capital Corp., then a small player in the industry, into one of the most successful leasing fund managers in history. Sean Hoel has extensive experience in structuring leasing and debt facilities, most recently in the marine, aviation and infrastructure sectors.
Panthera's other shareholders include Tiger Group Investments, a major owner of large ticket assets historically focused on the maritime sector. Also amongst the shareholders are founders of several assets owning companies, including listed entities with market capitalization in excess $1 billion.
Please address inquiries to: info@pantheraleasing.com or 1 800 618 0720
http://www.pantheraleasing.com

#### Press Release ########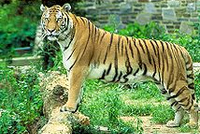 ((Panthera (pronounced: pan-ther-uh) is a genus of the family Felidae (the cats), which contains four well-known living species: the tiger, the lion, the jaguar, and the leopard. The genus comprises about half of the Pantherinae subfamily, the big cats.

((Only the four Panthera cat species have the anatomical structure that enables them to roar.))
http://en.wikipedia.org/wiki/Panthera
(This ad is a "trade" for the writing of this column. Opinions
contained in the column are those of Mr. Terry Winders, CLP)
[headlines]
--------------------------------------------------------------

Maxim Commercial Capital Joins "Looking for Broker List"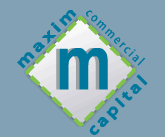 A -Accepts Broker Business | B -Requires Broker be Licensed | C -Sub-Broker Program|
D -"Private label Program" | E - Also "in house" salesmen

Funders Looking for New Broker Business List:
http://www.leasingnews.org/Funders_Only/New_Broker.htm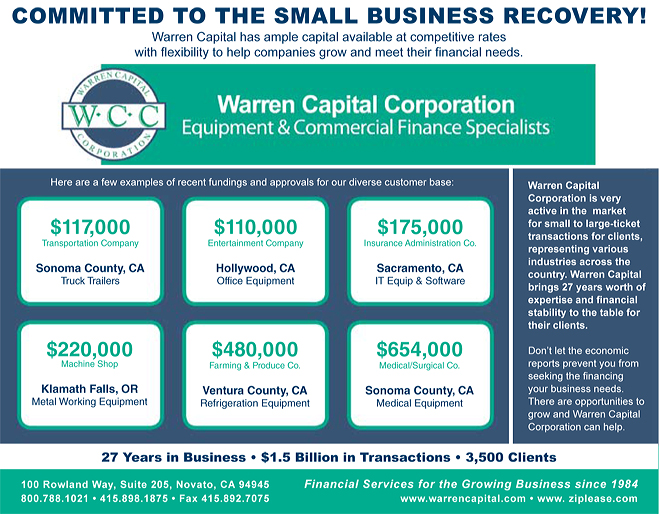 [headlines]
--------------------------------------------------------------

Sheldon Player/Equipment Acquisition Resources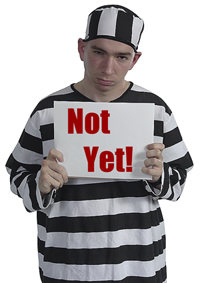 Yes, it appears Sheldon Player of Equipment Acquisition Resources is not in jail. There has yet to be failed any claims of fraud and the bankruptcy of the case continues with the trustee seeking assets.
The latest development is time has been granted to the Plan Administrator to file objections to claims "through and including August 23, 2011." (1)
Nothing really to report regarding Charles K. Schwartz and Allied Health Care Services or Rudolph Trebles and IFC Credit Corporation.
Copy of Order Extending Time to file Claims http://www.leasingnews.org/PDF/EARExtendTime.pdf

Sheldon Player Articles:
http://www.leasingnews.org/Conscious-Top%20Stories/Sheldon_Player.htm
Charles K. Schwartz Articles:
http://www.leasingnews.org/Conscious-Top%20Stories/allied_health.html
IFC Credit Articles:
http://www.leasingnews.org/Conscious-Top%20Stories/IFC_stories.htm

John Kenny Receivables Management
www.jrkrmdirect.com

• End of Lease Negotiations & Enforcement
• Fraud Investigation
• Credit Investigations
• Asset Searches
• Skip-tracing
• Third-party Commercial Collections
The Solution to Your Credit & Accounts Receivable Needs
John Kenny
315-866-1167 |  John@jkrmdirect.com
(Leasing News provides this ad as a trade for investigations
and background information provided by John Kenny)

[
headlines]
--------------------------------------------------------------
New Hires---Promotions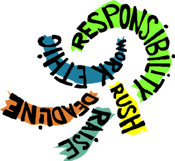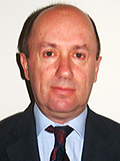 John Batta has joined the International Advisory Associates, Sussex, United Kingdom. He spent seven years in Greece with Continental Bank during the 1980s working in shipping finance and asset-based lending before moving to the U.S. where his focus was on real estate and leasing. Moving back to the U.K. he spent two years as Deputy Managing Director of the National Bank of Greece before joining Sanwa Business Credit as Executive Director of Credit & Risk. In 1996 he joined GE Capital as Senior Risk Manager of GE's pan-European leasing business where he specialized in M&A and business development, working on transactions in 16 European countries. 2005 he formed a consulting company, working In China as well as Germany and the U.K.

Paul Bent, senior managing director of Legal Support Services for the global consultancy of the Alta Group, Reno, Nevada, has been appointed to the board of editors of the Law Journal Newsletters (www.lawjournalnewsletters.com). He was appointed Senior Managing Director, The Alta Group, 2004. Also a professional arbitrator (October 2001-Present), CEO and General Counsel, GoodSmith & Co( January, 1984-Present), VP and General Counsel, Century Financial Services(January, 1981-December, 1983), Manager, RSG/Information Processing Center, Hughes Aircraft Company, (1972-1990), Customer Service Supervisor, Xerox Data Systems(1968-1972), Petty Officer First Class, US Navy, (1962-1968), JD Law from South Western University School of Law, A.B., cum laude Mathematics and Computer Science, UCLA. He is also an active musician in the Los Angeles area, including professional performances and sound tracks for motion picture and video game sound tracks. He belongs to Ball/Hunt American Inn of Court, Long Beach Bar Association, Southern California Mediation Association, The Recording Academy (Grammy® Awards), Screen Actors Guild (SAG), American Federation of Television and Radio Artists (AFTRA), American Guild of Musical Artists (AGMA). He also has been a contributor to Leasing News, writing articles and serving as a consultant on legal matters.
http://www.linkedin.com/in/paulbent


Brian Colburn was appointed to the business development team of Susquehanna Commercial Finance (SCF), Pottstown, Pennsylvania. He will lead the development of SCF's franchise financing product. He previously was director of business development for Mount Pleasant Capital Corporation (June, 2008-February, 2011), Managing Director Franchise Finance, Butler Capital Corporation (2004-2008). Graduated Millersville University of Pennsylvania, Business (1976-1980)
http://www.linkedin.com/pub/brian-colburn/14/ab/6b9
James L. Hogan was named Senior Vice President and Credit Officer for United Capital Business Lending, Hunt Valley, Maryland (formerly Butler Capital, but now part of BankUnited.) Principal, J.L. Hogan & Associates (September, 2009-February, 2011), Senior Vice President, Credit Manager, Platinum Community Bank (January, 21009-September, 2009), Senior Vice-President Colonial Bank (2003-2008).He graduated from Wake Forest University with a Bachelor of Arts with Honors in Economics, Summa Cum Laude, three year varsity letterman in swimming, Phi Beta Kappa, and earned a Master of Arts in Economics from Vanderbilt University.
http://www.linkedin.com/pub/james-hogan/19/89b/10b


John Rosenlund, CLP, has joined Portfolio Financial Service Company (PFSC), Portland, Oregon, as Director of Risk Management. He will be responsible for early and late stage collections, repossessions, asset remarketing and litigation support services that PFSC provides to its clients. He has 28 years in the small ticket and middle market equipment finance arena with Colonial-Pacific Leasing, FirstCorp, MetLife Capital, and Financial Pacific Leasing. Most recently, John was the Chief Operating Officer at Radiance Capital.
He currently services John currently serves as corporate secretary and on the Executive Committee of the National Equipment Finance Association Board of Directors. He also has served as Chairman of the Equipment Leasing and Finance Association Credit & Collection Committee from 2002-2004. John is also a board member and Treasurer of the Certified Lease Professional ("CLP") Foundation.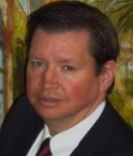 Leon Sadler was named Vice President of Professional Services for International Decision Systems (IDS), Minneapolis, Minnesota. He previously was vice-president professional services for FICO (November 2007-March, 2011). Previously held several key VP and Director Roles at SAP, where he has been responsible for a number of regional activities, including a key role in growing SAP global professional services business (1996-2006). In addition, Mr. Sadler was responsible for leading IBM's Applications Management Services in EMEA. (2006--2007). Consultant, Avalon Software (1995-1996), Consultant, Anderson Consulting (1990-1995). He graduated University of Herefordshire (1986-1990), Post Graduate, Babson College, Franklin W. Olin Graduate School of Business (2001-2002), Insead, Post Graduate (2003-2004). He was Semi-Professional Race Coach for a Race Squad (skiing), December 2001-December 2009). He has many recommendations on Linkedin.com
http://www.linkedin.com/pub/leon-sadler/0/5ab/160

[headlines]
--------------------------------------------------------------

The Beige Book--The Federal Reserve Report
Reports from the twelve Federal Reserve Districts indicated that overall economic activity continued to expand at a modest to moderate pace in January and early February. Both Kansas City and San Francisco noted that their economies expanded further. Boston and Philadelphia cited conditions as improving. New York, Cleveland, Richmond, Atlanta, and St. Louis described activity as modestly improving, while Minneapolis and Dallas experienced moderate growth. Chicago reported that although there was an increase in activity, it was at a pace not quite as strong as during the previous reporting period.
Loan demand varied across District and loan category. Richmond, Dallas, and San Francisco noted improvements in overall loan demand, while Kansas City observed a decrease. Demand for residential real estate loans increased in Philadelphia, Atlanta, and Dallas but was weaker in New York, Cleveland, St. Louis, and Kansas City. The New York, Philadelphia, Richmond, Chicago, and San Francisco Districts reported improvements in commercial loan applications. The Dallas District experienced mixed commercial loan demand, while St. Louis noted that demand was unchanged to weaker. Cleveland reported business loan applications were beginning to pickup but demand for consumer loans remained soft. The Philadelphia District expected little change in loan volume as consumers remained reluctant to borrow.
Most Districts reported that credit standards were unchanged to tighter. Kansas City reported standards were unchanged for all types of loans. New York noted some tightening of commercial loan standards but little change in the standards for residential mortgages or consumer loans. The Atlanta District reported increased standards for residential mortgage loans. St. Louis indicated standards had tightened somewhat for commercial mortgages, but were unchanged for C&I loans, and were unchanged to somewhat tighter for residential mortgages. San Francisco noted relatively restrictive standards for both consumer and commercial loans.
Community bankers in the Chicago and Dallas Districts cited increased competition for C&I lending from large banks. Atlanta noted improvements in credit conditions for all loan segments except those related to residential construction and real estate. Cleveland, Richmond, Chicago, Kansas City, and Dallas indicated steady to improving credit quality, and New York reported steady to lower delinquency rates. San Francisco reported that venture capital financing was improving with increased investor interest and IPO activity.

Boston
http://www.federalreserve.gov/FOMC/BeigeBook/2011/20110302/1.htm
New York
http://www.federalreserve.gov/FOMC/BeigeBook/2011/20110302/2.htm
Philadelphia
http://www.federalreserve.gov/FOMC/BeigeBook/2011/20110302/3.htm
Cleveland
http://www.federalreserve.gov/FOMC/BeigeBook/2011/20110302/4.htm
Richmond
http://www.federalreserve.gov/FOMC/BeigeBook/2011/20110302/5.htm
Atlanta
http://www.federalreserve.gov/FOMC/BeigeBook/2011/20110302/6.htm
Chicago
http://www.federalreserve.gov/FOMC/BeigeBook/2011/20110302/7.htm
St. Louis
http://www.federalreserve.gov/FOMC/BeigeBook/2011/20110302/8.htm
Minneapolis
http://www.federalreserve.gov/FOMC/BeigeBook/2011/20110302/9.htm
Kansas City
http://www.federalreserve.gov/FOMC/BeigeBook/2011/20110302/10.htm
Dallas
http://www.federalreserve.gov/FOMC/BeigeBook/2011/20110302/11.htm
San Francisco
http://www.federalreserve.gov/FOMC/BeigeBook/2011/20110302/12.htm
Full report
http://www.federalreserve.gov/FOMC/BeigeBook/2011/20110302/FullReport.htm
[headlines]
--------------------------------------------------------------

Leasing Industry Help Wanted


Credit-Treasury Manager
Riverside, California
Maintain relationships w/various lending partners,
source additional funds, for captive to major
distributor of buses. Excellent writing/speaking skills
dreynolds@A-ZResources.com
www.a-zresources.com
A-Z Resources captive affliate to a major business distributor founded in 1975, 150 people, generating over $120 million in combined sales.
Please see our Job Wanted section for possible new employees.

[headlines]
--------------------------------------------------------------

The State of Municipal Finance
(And how we can take advantage of it!)


by: Thomas L. Cadle, CLP
(Reprinted from the March CLP Circular)
I guess you could sum up the current Municipal Marketplace by saying the long-term questions still linger. Due to continuing economic conditions we are experiencing as a result of the national real estate and finance market upheaval and the expiration of the federally subsidized Build America Bond program, which is currently being proposed for renewal in the pending budget, the market is wracked with uncertainty about just who is going to buy long-term tax-exempt bonds or leases. With fewer long term investors because of perceived risk, long-term rates have been rising. In addition, numerous Private Placement sources remain out of the market or have narrowed their transaction appetite dramatically.
As the municipalities grapple with their budgets and the continuing need to provide services and replace outdated equipment and systems, they are facing some difficult decisions, understanding that the general public has not been kind to long term bond measures on their ballots. If they deem their needs essential, their choices are cash, the Tax-Exempt Lease-Purchase, a Certificate of Participation offering, or the traditional Bond marketplace for large projects and infrastructure.
We have come up with an approach to address this market. Below are what we believe to be the major differences in our placement process.
Tax-Exempt Lease Purchase Financing: This tried and true structure works extremely well for the essential needs of the municipal client for small to medium sized needs, if they choose not to pay cash. It is not considered debt, is inexpensive and relatively easy to document and fund. Even though the current investment appetite is somewhat restricted, there is still plenty of capital to fund these opportunities. Again, the long term structures (10+ years) are fairly difficult at this time using this form of finance.
Certificates of Participation (COP): A COP is a Public Offering, as is its big brother, the Municipal Bond. The COP utilizes substantially the exact municipal lease structure as previously discussed, but allows the lease to be fractionalized and sold to multiple investors in the public markets. Even though they are structured with the same overview of the Securities Exchange Commission (SEC), COP's are not considered debt and therefore not subject to a positive election result from the voters. COP's are brought to market by licensed broker-dealers, as are bonds. The COP is the perfect middle-market product that sits between the tax-exempt lease and the large-ticket Bond structure. Longer term structures are much more readily available with this form of finance as is the ease of handling much larger transactions.
Choosing which product is best is not a science as the functional edges of each product overlap widely. Like the placement of most transactions, the details of the opportunity will tell you how it should be placed. Our web site at www.leasource.com, has more detailed information about each product if you would like to learn more.
Thomas L. Cadle, CLP
Leasource Financial Services, Inc.
1000 River Rock Drive, Suite 218
Folsom, CA 95630
800-991-0099 Voice
800-988-3931 Fax
tcadle@leasource.com

[headlines]
--------------------------------------------------------------

Grandson Scores Touchdown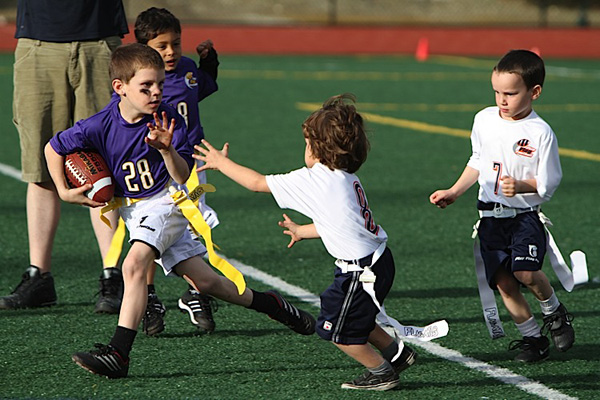 Justin Gabriel, son of our web graphic designer, who is also Sue's middle daughter. Justin just turned six years old. Looks like Heisman Trophy material already!!!

[headlines]
--------------------------------------------------------------
CLP March Circular--Spotlight Steve Geller, Curt Lynse
Certified Leasing Professional Spotlight
An Interview with Steve Geller, CLP

Steve Geller, CLP
Leasing Solutions LLC
What are your favorite things about the equipment finance industry?
My favorite thing about the equipment finance industry would have to be the presence of very intelligent, caring and good people who I have met during my career. Having served the industry on association boards of directors and committees, I have come into contact with very thoughtful and insightful individuals. The quality of panels I have served on and sessions I have attended as well as the questions raised by audiences has shown me that our community can be proud of the business acumen continually on display.
Can you tell us a little about your history in leasing? Leasing Solutions LLC?
After working as a lending officer at what is now known as a community bank and in need of building our loan portfolio, our president suggested that we consider buying leases from some brokers who he knew. I eventually left the bank and wound up at Tilden Financial in Long Island and then ORIX Credit Alliance, where I was Vice President and Branch Manager, in charge of all third party business for the company in the U.S. After eleven years with ORIX, the company's focus changed and I started my present business, Leasing Solutions LLC, in January, 2001.
What are the biggest challenges in your day?
One of my biggest challenges of the day is making sure that both my clients and my lenders know that I am working diligently and not compromising anyone's interests. What has helped me most is the trust that I have built up by being highly visible at industry events and always being responsive when transactions are brought to me by other industry professionals.
Would you like to share an interesting accomplishment or achievement?
One of the most exciting things that happened to me in the industry was when I was asked to be a representative of the Board of Directors of the Eastern Association of Equipment Lessors on a committee to consider the acquisition of the CLP program from the United Association of Equipment Leasing by a newly formed not-for-profit entity, the CLP Foundation. I was further honored when I was selected to be one of the original trustees of the foundation and to have served three terms as a trustee and member of the Board of the CLP Foundation.
It has been a great career for me, having been employed by a number of banking institutions and finance companies and for the last ten years finding the freedom in being an entrepreneur. My career has allowed me to discover many parts of our country attending industry conventions and accumulating frequent flyer miles. We have used those points to visit, to travel internationally and see such places as the Canadian Rockies, Alaska, Hawaii, Italy, Greece and Israel, which had a mystical feel to us by its antiquities, a feeling that is shared by believers and non-believers alike. There are still many more roads for us to travel.
Thanks to the leadership of the CLP Foundation for the excellent work it does for our industry domestically and internationally and to Ray Williams, former executive director of UAEL, who, in a cab ride somewhere in the mid 1990's, cajoled me into sitting for my CLP certification.
An Interview with Curt Lysne, CLP


Curt Lysne, CLP
Portfolio Financial Servicing Company
What do you find most interesting about the industry and what do you find has helped you in your professional growth?
It is clear to me that if someone has an interest in the financial markets the leasing industry can provide a challenging career full of rewards, financial and otherwise. Structuring a financial solution for a business owner to allow him to acquire key assets and grow his business or helping a vendor build an alternate sales solution has a strong sense of accomplishment attached to it. The top leasing professionals attend conferences and gain knowledge through the various learning channels available to them through colleagues and in particular, affiliation with one or all of the leasing associations. I have been a CLP since 1998.
How long have you been in the industry and how did you become a part of the team at PFSC?
While educated as an accountant, after working in that field for several years I realized I needed something more exciting and rewarding. I joined a growing Southern California leasing company in 1983 thinking the transition from accounting to finance would be comfortable. After several years I felt it was time to challenge myself further so I left that company in 1985 and started my own company and became a broker. In 1989 I was presented with an opportunity to join Colonial Pacific Leasing where I stayed until 2002. While at CPLC I held a number of different roles in credit, portfolio acquisitions and sales. CPLC grew considerably during the time I was there and that growth allowed me exposure to the challenges of growing a portfolio.
After GE Capital's purchase I was promoted to Chief Credit Officer, VP Sales and G.M .of another GE business in New York. When GE decided to move the company to Chicago I left the company and moved back to California to build a broker channel and manage the 100+ sales force for a lessor. My current role as VP, National Sales for Portfolio Financial Servicing Co has allowed me to engage in another part of the finance industry as a service provider. P.F.S.C. provides portfolio servicing solutions to companies who originate leases and loans, commercial and consumer, but do not want to build their own back office. We mange title work, UCC filings, insurance claims, asset management in addition to billing, collecting and customer service work under a private label arrangement.

Curt and his wife Taryn

If you won 50 million dollars in the lottery, what would you do with the money?
If I won $50MM in the lottery...while a tremendous amount of money it could not provide me with enough to solve world hunger. Consequently, I would first insure my immediate family is made comfortable. Then I would preserve what is left to allow me to assist individuals and families that have found themselves in a short term bind and help to provide a solution to those problems. Whether it is losing a house and needing temporary housing or a critical surgery to save a life, I would concentrate my efforts towards helping good people in a difficult circumstance get help they need.
You have accomplished a lot in the leasing industry, is there anything unusual or interesting you might like to share?
An interesting accomplishment would be that I worked in college for Playboy Enterprises and we put on Spring Break events in Ft. Lauderdale, Palm Springs, Daytona Beach, Padre Island, etc. for our clients. I also went to work for a spinoff of Playboy after leaving accounting that handled the same events but also Miller Brewing Co. "taste great...less filling campaign". Fun job!
Full CLP March Circular:
http://www.leasingnews.org/PDF/CLPCircularMarch.pdf
[headlines]
--------------------------------------------------------------

Fernando's View
By Fernando F. Croce
Strikingly imaginative animation ("Rango") and hearty laughs ("Hall Pass") await theatergoers this weekend, while DVD watchers can check out an Oscar nominee ("127 Hours"), a romantic comedy ("Morning Glory"), and a suspense thriller ("The Next Three Days").
In theaters: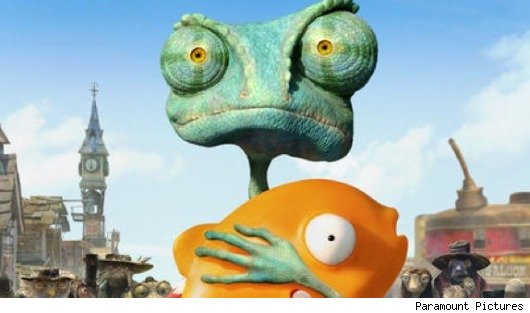 Rango (Paramount Pictures): Taking a break from his rollicking Jack Sparrow character, Johnny Depp delivers an inspired vocal performance in this imaginative and colorful animated adventure shot, coincidentally, by "Pirates of the Caribbean" director Gore Verbinski. Depp lends his voice to Rango, a bumbling chameleon who's forced out of his sheltered existence as a household pet and ends up in Dirt, a Wild West town full of outlaws and desperadoes. A case of mistaken identity leads the townspeople to welcome the cowardly lizard as the new sheriff, a role Rango gladly plays until he's faced with such villains as Rattlesnake Jake (Bill Nighy) and Bad Bill (Ray Winstone). Boasting a striking visual palette and a delightfully eccentric sense of humor, this is one-of-a-kind animation easily enjoyed by kids and parents alike.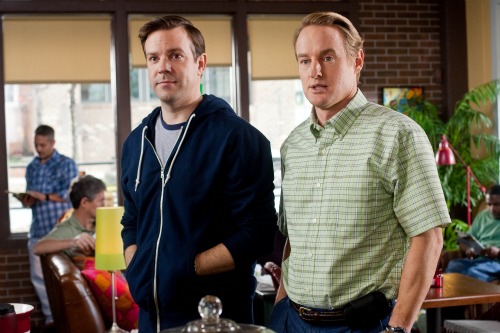 Hall Pass (New Line Cinema): Nobody mixes raunchiness and heart quite like Bobby and Peter Farrelly. Continuing to mine the unique vein they kicked off with "Dumb and Dumber" and "There's Something About Mary," the brothers introduce another hilarious protagonist in Rick (Owen Wilson), a happily married suburbanite who nevertheless can't seem to keep his eyes off other women. That's when his wife Maggie (Jenna Fischer) tests his faithfulness by giving him a "hall pass," a week in which he's free to do whatever he wants. Overjoyed at the thought of a second bachelorhood, however, Rick and his pal Fred (Jason Sudeikis) soon rediscover how hard it is to get girls, as well as how they feel about their wives. A sometimes warm, sometimes gross, wholly enjoyable comedy.

Netflix Tip: With the passing of Jane Russell (1921-2011), American cinema has lost one of its pioneering sex symbols. Though best remembered for a bodacious figure that could give co-star Marilyn Monroe a run for her money, Russell was also gifted with a sly sense of humor best showcased in such movies as "Gentlemen Prefer Blondes," "His Kind of Woman" and "The Tall Men." Check them out with Netflix.
On DVD: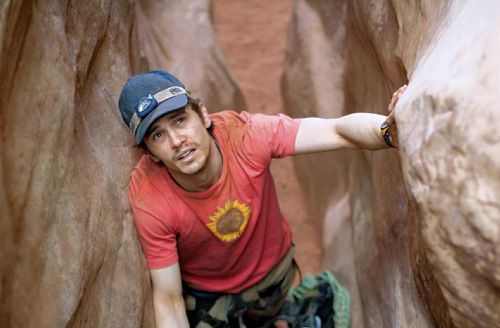 127 Hours (Fox Searchlight Pictures): After winning a basketful of Oscars for "Slumdog Millionaire," director Danny Boyle tackles the challenging task of filming the true-life ordeal of Aaron Ralston, a carefree rock-climber who finds himself stuck for days at the bottom of a canyon with his arm pinned underneath a boulder. As played by an Oscar-nominated James Franco, Ralston is as a nonstop whirl of activity who is forced to slow down and take stock not only of his situation, but of his whole life so far. A restless stylist, Boyle uses the scenario to unleash a storm of flashbacks and hallucinations to depict the desperation, horror, and growing self-awareness racing through the protagonist's mind. It's surprisingly exhilarating stuff considering the claustrophobic material, anchored by a superb performance by the underrated Franco.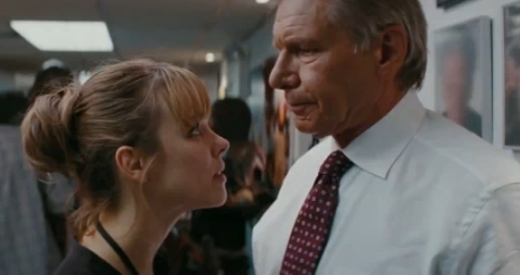 Morning Glory (Paramount Pictures): The mostly waning romantic comedy genre gets a shot of spunky energy with this breezy story of clashing personalities. The heroine is one Becky Fuller (Rachel McAdams), a driven young TV executive struggling to balance her duties at the network with her love life. Her big break seems to be just around the corner as she grabs chance to revitalize a morning news show called "Daybreak." Unfortunately, the rocky, passive-aggressive relationship between the show's two anchors, curmudgeonly veteran Mike Pomeroy (Harrison Ford) and former beauty queen Colleen Peck (Diane Keaton), will make sure that Becky's new job will be anything but a smooth one. Director Roger Mitchell shows off the comic talents he had ten years ago in "Notting Hill" with this zingy charmer.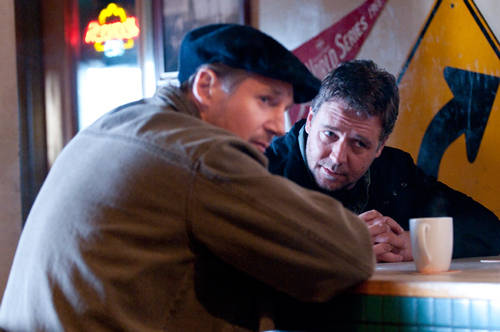 The Next Three Days (Lions Gate): After establishing himself as a creator of socially conscious features ("Crash," "In the Valley of Elah"), Oscar-winning director Paul Haggis tries his hand at genre thrills with this tense drama. Using as its model the Alfred Hitchcock classics in which a regular man finds himself in extraordinary situations, the story follows John Brennan (Russell Crowe), a professor who sees his life crumbling after his wife Lara (Elizabeth Banks) is arrested for the murder of her boss. Convinced of her innocence, John has only three days to find a way to help her before she's transferred to a new prison. Full of pulse-quickening situations and punchy supporting turns by Liam Neeson and Brian Dennehy, the movie is a solid suspense with plenty of twists along the way.
[headlines]
--------------------------------------------------------------

Carney Sentences False Tax Return Preparer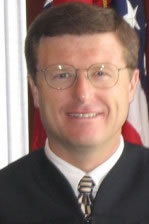 California Orange County Superior Court Judge Cormac J. Carney, UCLA Rose Bowl MVP, also handling the Operation Lease Fleece cases sentenced Mac Huy Nguyen to three years plus...
According to the plea agreement, on or about February 12, 2006, Mac Huy Nguyen, owner of MacTax, completed and filed his tax returns for the years 2003 and 2004, that the tax return was made under the penalties of perjury, for which Nguyen did not believe to be correct. Nguyen reported on the 2003 Tax Return, on Schedule C, line 1 that during 2003 he received gross receipts from MacTax of $124,923. Nguyen reported on the 2004 Tax Return, Schedule C, line 1, that during 2004, he received gross receipts of $156,359. Nguyen knew and believed he received substantially greater receipts from MacTax during 2003 and 2004 than what he had reported on his tax returns for those years.
According to the plea agreement, on or about April 15, 2006, Nguyen completed and filed his tax returns for the years 2005, that the tax return was made under the penalties of perjury, for which Nguyen did not believe to be correct. Nguyen reported in the 2005 Tax Return, on Schedule C, line 1 that during 2005 he received gross receipts from MacTax of $192,549. The false statements as to his gross receipts on the 2003, 2004, and 2005 tax returns caused a total tax loss of approximately $86,628.00.
According to the plea agreement, Nguyen agreed to make an immediate payment to the IRS of at least $40,000. The statutory maximum sentence is a three year term of imprisonment; a three year period of supervised release; a fine of $250,000 or twice the gross gain or gross loss resulting from the offense, whichever is greater; and a mandatory special assessment of $10.00.
This investigation and prosecution of Nguyen was conducted by IRS - Criminal Investigation and the Treasury Inspector General's Office for Tax Administration in Laguna Niguel in conjunction with the United States Attorney's Office for the Central District of California.
"With the April 15 tax deadline looming, it is important for the public to have confidence that when they pay their taxes, they know that professional tax return preparers pay their fair share as well," said Leslie P. DeMarco, Special Agent in Charge, Los Angeles Field Office.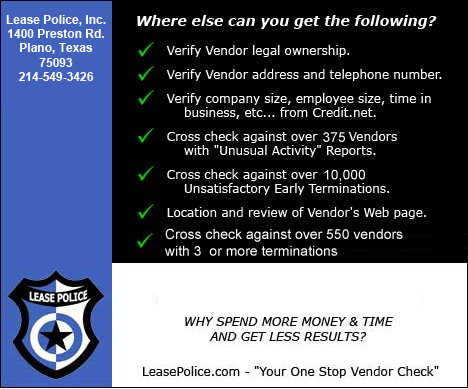 (Leasing News provides this ad "gratis" as a means
to help support the growth of Lease Police)


[headlines]
--------------------------------------------------------------

Takoma Park, Maryland -- Adopt-a-Dog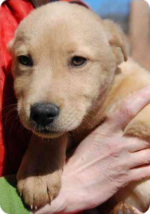 Name: Jessie Cowgirl
Breed: lab mix
Approximate Age: 11 weeks
Approximate Weight: approx. 10lbs currently 45lbs full grown approx.
Currently Living at: Foster
Pet ID #: 3207326
Breed: Labrador Retriever Mix
Size: Med. 26-60 lbs (12-27 kg)
Color: Tan/Yellow/Fawn
Sex: Female
Age: Puppy
Jessie Cowgirl is:
already spayed
good with kids
good with dogs
good with cats
up to date with shots
Please contact Noris Weiss Malvey (nwm823@yahoo.com) for more information about this pet.
Rescue Group: K-9 Lifesavers
Phone: (202) 263-1990
- Let 'em know you saw "Jessie Cowgirl" on Adopt-a-Pet.com!
E-mail: k9lifesavers@gmail.com
The adoption fee for this dog is $350, which includes routine vetting up to the time of adoption, including age appropriate vaccinations and spay/neuter surgery.
http://www.k-9lifesavers.org/

Adopt-a-Pet by Leasing Co. State/City
http://www.leasingnews.org/Conscious-Top%20Stories/Adopt_Pet.htm

Adopt a Pet
http://www.adoptapet.com/



News Briefs----

IRS announces new auto depreciation limits for 2011
IASB/FASB January, 2015 final effective lease date
(So if January 2015 is confirmed as the final effective date, earlier accounts may then have to be restated under the new rules back to the start of 2013 or 2014.)
Are Rule Makers Backing Off New Accounting Standards For Leases?

Fannie Mae CEO discusses future of lending
Mortgage rates in U.S. fall for third week

Middle East airline cuts four 787 orders


Sports Briefs----

JaMarcus Russell is on the verge of losing his mansion
http://sports.yahoo.com/nfl/blog/shutdown_corner/post/JaMarcus-Russell-is-on-the-verge-of-losing-his-m?urn=nfl-329411

NFL, union agree to 24-hour deadline extension
http://sports.yahoo.com/nfl/news?slug=ap-nfllabor
Heatley leads Sharks past Red Wings, 3-1
http://www.sfgate.com/cgi-bin/article.cgi?f=/n/a/2011/03/03/sports/s220616S81.DTL


California Nuts Briefs---

Firefighters' union, city of San Jose reach deal to slash pay and benefits
http://www.mercurynews.com/news/ci_17535180?nclick_check=1
Protesters on ledge at UC Berkeley come down
http://www.sfgate.com/cgi-bin/article.cgi?f=/c/a/2011/03/03/BA6J1I3I5G.DTL


"Gimme that Wine"

Governor Jerry Brown Attends California Wine Grape Growers Foundation Wine Dinner
http://www.winebusiness.com/news/?go=getArticle&dataid=84716
Lost in Taste---Wine Movie
http://www.winespectator.com/webfeature/show/id/44552
New plan at Stags' Leap Winery
http://www.pressdemocrat.com/article/20110302/WIRE/103021001
Vina Concha y Toro Buys Fetzer for $238 Million
http://www.conchaytoro.com/news/
Free Mobile Wine Program
http://leasingnews.org/archives/Feb2010/2_26.htm#mobile
Wine Prices by vintage
http://www.winezap.com
US/International Wine Events
http://www.localwineevents.com/
Winery Atlas
http://www.carterhouse.com/atlas/\
Leasing News Wine & Spirits Page
http://two.leasingnews.org/Recommendations/wnensprts.htm
[headlines]
----------------------------------------------------------------

This Day in American History
1636—The oldest extant house of the English-speaking colonies, the Adam Thoroughgood House, was built near Norfolk, VA. Its design typified that of the small southern colonial brick farmhouse of the seventeenth century..
http://www.bluffton.edu/~sullivanm/virginia/norfolk/
thoroughgood/house.html
1636-The oldest frame house still standing in the U.S., the Fairbanks House, was built at Dedham, Mass.
http://www.fairbankshouse.org/
1681-Pennyslvania goes to William Penn: to satisfy a debt of £16,000, King Charles II of England granted a royal charter, deed and governorship of Pennsylvania to William Penn. http://xroads.virginia.edu/~CAP/PENN/pnhome.html
1681 - England's King Charles II granted a charter to William Penn (37) for 48,000 square miles that later became Pennsylvania. Penn's father had bequeathed him a claim of £15,000 against the king. Penn later laid out the city of Philadelphia as a gridiron about 2 miles long, east to west, and a mile wide.
1747-American revolutionary hero Casmir Pulaski born at Winjary, Mazovia, Poland, the son of a count; he is also known as the father of the American Calvary. Reportedly he did not speak English. He was a patriot and military leader in Poland's fight against Russia of 1770-71 and went into exile at the partition of Poland in 1772. He came to American in 1777 to join the Revolution, fighting with General Washington at Brandywine and also serving at Germantown and Valley Forge. Congress acknowledged Pulaski's leadership and bravery and decided to commission him as Brigadier General and gave him command of four light Calvary regiments. He organized the Pulaski Legion to wage guerrilla warfare against the British. Mortally wounded by cannon fire in a heroic charge at the siege of Savannah, GA., he died aboard the warship Wasp Oct 11,1779. Pulaski Day is celebrated on the first Monday of March in Illinois.
http://webinstituteforteachers.org/2001/teams/holidays/pulpage.html
http://www.chipublib.org/003cpl/pulaski.html
http://www.iyp.org/polish/history/pulaski.html
http://webinstituteforteachers.org/2001/teams/holidays/pulpage.html
1747 - Casimir Pulaski, American Revolutionary War general, is born. Pulaski's Legion became the training ground for American cavalry officers including "Light Horse" Harry Lee, the father of Robert E. Lee, and the model for Lee's and Armand's legions. Thirteen Polish officers served under Pulaski in the legion. The best assessment of Pulaski's legion came from a British officer who called them simply "the best damned cavalry the rebels ever had". In 1779 Pulaski and his legion were sent south to the besieged city of Charleston where he immediately raised morale and assisted in breaking the siege. A joint operation with the French was planed to recapture the city of Savannah. Against Pulaski's advice the French commander ordered an assault against the strongest point of the British defense, seeing the allied troops falter Pulaski galloped forward to rally the men, when he was mortally wounded by British cannon shot. He died two days later and was buried at sea. Pulaski was the romantic embodiment of the flashing saber and the trumpets calling to the charge, and that is how history has remembered him. The larger -Than -life aspect of his death has often obscured his steadier, quieter, and more lasting services. It was in the drudgery of forging a disciplined American cavalry that could shadow and report on British movements, in the long distance forage raids to feed and clothe the troops at Valley Forge, and the bitter hit and run rearguard actions that covered retreating American armies that slowed British pursuit, that gave Pulaski the title of "Father of the American cavalry".
1776- Considered the US Marines first military engagement: Captain Samuel Nicholas and approximately 200 marines captured Fort Nassau in the Bahamas. Nicholas was assisted by 50 sailors under Lieutenant Thomas Weaver of the Cabot. This area was a major trading area and seaway to the America's and a vital first battle, sending a message to European countries the revolution was serious to their commerce. The assault was a surprise attack and the fort surrendered without conflict The Americans captured large military stores, including about 100 cannon, 15 mortars, 5,400 shells, and 11,000 rounds of ammunition, and brought them back to New London, CT, on April 8. This naval expedition, which left the Delaware Capes on February 17,1776, was under the command of Esek Hopkins of the "Alfred."
1781---Birthday of Rebecca Gratz - U.S. philanthropist and educator. RG devoted most of her life to improving the conditions of abused and poor women and children by organizing assistance programs that became models for reform throughout the new country. Born into a socially prominent Colonial/American Jewish family in Philadelphia, she organized the Female Association of the Relief of Women and Children in Reduced Circumstances (1801), an orphan asylum (1815), and a female Hebrew benevolent society and a Hebrew Sunday school society. She served as the model for Rebecca in Sir Walter Scott's Ivanhoe who was, like the real life Rebecca, brave, intelligent and devoted to helping those not as fortunate as her.
1781—Birthday of Rebecca Gratz , U.S. philanthropist and educator. RG devoted most of her life to improving the conditions of abused and poor women and children by organizing assistance programs that became models for reform throughout the new country. Born into a socially prominent Colonial/American Jewish family in Philadelphia, she organized the Female Association of the Relief of Women and Children in Reduced Circumstances (1801), an orphan asylum (1815), and a female Hebrew benevolent society and a Hebrew Sunday school society. She served as the model for Rebecca in Sir Walter Scott's "Ivanhoe."
http://www.philsch.k12.pa.us/schools/moffet/pa_women/
rebecca_%20gratz.htm
http://www.jewishvirtuallibrary.org/jsource/biography/Gratz.html
1789- the first Congress met at New York, NY. A quorum was obtained in the House Apr 1 and in the Senate April 5, and the first Congress was formally organized Apr 6. Electoral votes were counted, and George Washington was declared president (69 votes) and John Adams vice president (34 votes). Although the Continental Congress had set the first Wednesday of March 1789 as the date for the new government to convene, a quorum was not present to count ( highways were non-existent and travel between states was horrible ),the electoral votes April 6. He did not take the oath of office until Apr 30, 1789. All subsequent presidential terms (except successions following the death of an incumbent), until Franklin D. Roosevelt's second term, began Mar 4. The 20th Amendment in 1933 changed the date until noon on the 20 th day of January
1791- Vermont became the 14th state. Know as the Green Mountain State, that is also what the French phrase 'vert mont' means. Montpelier is Vermont's capital city. "Hail Vermont" is the state song which goes right along with the state motto: Vermont, Freedom and Unity. The hermit thrush stands alone as the state bird; and the red clover is the colorful state flower which attracts the state insect, the honeybee. The Morgan horse is the state animal. The state tree, the sugar maple, which makes all that famous Vermont maple syrup.
1791- Israel Jacobs was elected by Pennsylvania to the House of Congress, the first Jewish congressman.
http://bioguide.congress.gov/scripts/biodisplay.pl?index=J000036
1793 - George Washington was inaugurated in Philadelphia for a second term as president of the United States.
1797- John Adams inaugurated as 2nd President of US
1801 - Thomas Jefferson was inaugurated as the third president of the United States; he was the first to be inaugurated in the new capital of Washington. 1811-The first Bank of the United States was forced to liquidate its assets and shutter its doors after suffering the slings of local bankers and state-centric politicians. Founded in 1791, the creation of the bank had been one of the first acts of the newly formed U.S. Congress. But, the bank was an almost instant source of controversy: though backed by Federal funds, the bank was essentially a private company, complete with investors, which engendered a loud and powerful chorus of critics. Some feared that the bank would become an all too potent central institution, too powerful and would be federally based rather that state based. Many merchants hoping to open their own state-based financial institutions carped over the competition from the bank's network of branch offices. The call for dissolution grew louder when it was revealed that the bank's coffers leaned heavily on foreign investments, most notably from British interests. So, even though the bank was profitable and paid out relatively handsome dividends to investors, the critics won out and forced its demise. 1809 Madison becomes 1st President inaugurated in American-made clothes
1801 - Thomas Jefferson was the first President to be inaugurated in Washington, D.C. The Marine Band performed at a Presidential Inauguration for the first time.
1809 - Madison became 1st President inaugurated in American -made clothes.
1815---Birthday of Myrtilla Miner - U.S. educator. Against considerable opposition, who bravely founded and operated the Colored Girls School in Washington, D.C., in the face of a hostile society. It was supported by the Quakers and donations from abolitionists. Although it changed locations and names - the latest being the District of Columbia Teachers College - it maintained Miner's original intent: to teach teachers who would teach others. Harriet Beecher Stowe gave $1000 of her Uncle Tom's Cabin royalties to the school.
1815- Educator Myrtilla Miner born. Against considerable opposition, MM bravely founded and operated the Colored Girls School in Washington, D.C., in the face of a hostile society. It was supported by the Quakers and donations from abolitionists. Although it changed locations and names - the latest being the District of Columbia Teachers College - it maintained Miner's original intent: to teach teachers who would teach others. Harriet Beecher Stowe gave $1000 of her Uncle Tom's Cabin royalties to the school.
http://www.famousamericans.net/myrtillaminer/
1825 -John Quincy Adams inaugurated as 6th President
1837 -City of Chicago incorporates.
http://www.chipublib.org/004chicago/timeline/inc.html
1837- Martin Van Buren inaugurated as 8th President
1841 -- President William Henry Harrison caught a fatal cold while standing hatless without a coat in the drizzle at his own Presidential inauguration. He also had the longest inauguration speech (8,443 words) in history. A month later, he is the first U.S. president to die in office.
1845 -James K Polk inaugurated as 11th President
1847-Pioneer obstetrician and medical educator Anna Elizabeth Broomall The low mortality rate under Dr. Broomall was, less than one-tenth of a percent among more than 2,000 mothers. A Quaker, Broomall wore black gowns and had a brisk, quiet nature that was formidable when angry. She was not admitted to the all-male Philadelphia Obstetrical Society until 1892 although her writings were presented to members.
1829 - President Andrew Jackson introduced the 'spoils system' when he rewarded Simon Cameron with a political appointment for political assistance.
1830- John Quincy Adams returned to the House of Representatives to represent the district of Plymouth, MA. He was the first former president to do so and served for eight consecutive terms.
1849- The US had originally did not have a President as Polk's term ends on a Sunday and Taylor did not want to be sworn in on the Sabbath. Senator David Atchison was the pres pro tem when Polk's term was to end on March 3 rd. While some relatives may argue that Atchison was president for one day, however history records the term of President James K. Polk ended on Sunday March 4 1849, and President- Elect Zachary Taylor refused to take the oath of office on a Sunday, so Senator Atchison is said to have been President of The United States for one day. In reality President Polk's term was extended for one day, and David Atchison spent the entire day he was supposed to have been President in bed ill.
http://www.galleryofhistory.com/archive/10_2000/master/
david_rice_atchison.htm
http://www.atchison.net/genealogy/drice.htm
http://www.picturehistory.com/find/p/3966/mcms.html
http://www.findagrave.com/cgi-bin/fg.cgi?page=gr&GRid=4972
1857- considered by historians as the most famous court case in the long slavery controversy, the Supreme Court ruled that, Dred Scott, a slave in Saint Louis, Missouri, was not a citizen and could not sue in the federal courts, ruling that Congress had no power to restrict slavery in the territories. The most famous court case in the long slavery controversy.
1861- Abraham Lincoln was sworn in as the 16 th president of the United States. In a stirring inaugural address, delivered under the watchful guard of riflemen, Lincoln appealed for the preservation of the Union, threatened by the recent secession of seven Southern states opposed to the new leader's policy against the expansion of slavery. Attempting to retain his support in the North without further alienating the South, Lincoln called for compromise, promising he would not initiate force to maintain the Union or interfere with slavery in the states in which it existed. He did, however, vow to retain federal property. One month later, his refusal to surrender or evacuate Fort Sumter in South Carolina, prompted the Confederates to launch the first attack of the Civil War.
http://memory.loc.gov/ammem/today/mar04.html
1865 President Lincoln inaugurated for his 2nd term as President.
1867-Birthday of the first black woman in the U.S. to hold a D.D.S. degree, Ida Gray. Born Clarksville, Tenn.
http://www.toptags.com/aama/bio/women/drgray.htm
1867--Birthday of Ida Gray - the first black woman in the U.S. to hold a D.D.S. degree.
1869- Ulysses Grant inaugurated as 18th President
1880 - For the first time halftone engraving was used in New York City's "Daily Graphic".
1881 - James A Garfield inaugurated as 20th President. Eliza Ballou Garfield became the first mother of a United States President to live in the White House, when she moved in with her son James, who was the then President.
1885- Grover Cleveland inaugurated as 1st Democratic President since Civil War
1889 -Benjamin Harrison inaugurated as 23rd President.
1893- Grover Cleveland was inaugurated for a second but nonconsecutive term as president. In 1885 he had become 22nd President of the US and in 1893 the 24th. Originally a source of some controversy, the Congressional Directory for some time listed him only as the 22nd president. The Directory now lists him as both the 22nd and 24th presidents though some historians continue to argue that one person cannot be both. Benjamin Harrison served during the intervening term, defeating Cleveland in electoral votes, though not in the popular vote.
1897 -William McKinley inaugurated as 25th President of US.
1897- Frank "Lefty" ) O'Doul, baseball player, manager, restaurant owner, bon vivant and close friend of Joe DiMaggio, born at San Francisco. O'Doul switched from pitching to the outfield and became one of the greatest players not in the Hall of Fame. His career batting average,.349, including hitting .398 in 1929 and .9383 in 1930. after retiring he helped to organize the major leagues in Japan. Died at San Francisco, Dec 7, 1969.
1888- Knute Rockne, football coach born at Voss, Norway. Rockne played end at the University of Notre Dame and then in 1918 was appointed head coach at his alma mater. Over 13 seasons, Rockne became a living legend, and Notre Dame football rose to a position of unprecedented prominence. His teams won 105 games ( and three national championships) against only 12 losses and 5 ties. Rockne died in a plane crash at Bazaar, KS, March 31, 1931.
1891- Arthur "Dazzy" Vance, Baseball Hall of Fame pitcher born at Orient, IA. Vance "dazzled" opposing t3eams with his pitching prowess. He won 197 games over 16 years, mostly with the Brooklyn Dodgers. Inducted into the hall of fame in 1955. Died at Homosassa Springs, FL, Feb 16, 1961.
1901 President William McKinley inaugurated for 2nd term as President.
1909-billionaire Harry Helmsley, best known for his late marriage to Leona Helmsly, birthday." The best advice I ever got was from my mother," he once noted. "It was simply, 'Buy real estate.' And like a dutiful son, I bought and bought and continue to buy throughout the country." At one point he owned twenty- seven hotels, 50,000 apartments, and the Empire State Building to boot. Owning real estate proved to be quite lucrative for Helmsley, whose net worth was estimated at $1.7 billion by Forbes magazine in 1996. These far-flung achievements belied Helmsley's rather humble origins: the son of a dry goods salesman, Helmsley opted to skip college to enter the real estate business. However, whatever Helmsley's achievements in the business world, it's likely that he will always be remembered as the husband of the notorious Leona Helmsley. Dubbed the "Queen of Mean," for her domineering rule over the duo's hotel chain, Leona bore the brunt of the scorn and punishment for her and Harry's well-publicized trial for tax evasion in the late 1980s. Leona was slapped with a stiff fine and served eighteen months in prison for her tax crimes, while Harry, who had since decayed into senility, was deemed mentally unfit to stand trial. Harry Helmsley died on January 4, 1997. Leona, now out of jail, lives in her New York penthouse, along, as if she had her own nursing home where few visit.
1909 - Though fair weather was forecast, President Taft was inaugurated amidst a furious storm. About ten inches of wet snow disrupted travel and communications. The storm drew much criticism against the U.S. Weather Bureau
1913 - Woodrow Wilson was inaugurated as the 28th United States president, only the second Democrat since the American Civil War.
1917- the first female congressional representative was Jeanette Rankin, who was elected as a Republican form Montana and served from March 4, 1917 to March 4, 1919, and from January 3, 1941 to January 3, 1942. She was the first representative to vote twice against entry into war, on April 6, 1917, and December 8, 1941.
1917--Birthday of Jeannette Rankin of Montana took her seat as the first woman elected to the House of Representatives. Montana women had the vote several years before the 1920 Federal amendment.
She would serve only one term because as a pacifist she voted against the U.S. entry into World War I. Ironically she was sent back to Congress just in time to cast the dissenting vote for the U.S. entry into World War II after the Japanese attack on U.S. installations at Pearl Harbor.
1922 -- F. Scott Fitzgerald's The Beautiful & Damned is published.
http://www.sc.edu/fitzgerald/index.html
1924-Guitarist Nat Reese born Salem, VA
http://www.wvculture.org/goldenseal/Vandalia2k/natreese.html
http://www.fiddletunes.com/pages/natr.htm
1925 - In the first radio broadcast of a presidential inauguration, Calvin Coolidge took the oath of office in Washington DC.
1927—Trumpet player Cy Touff birthday
http://music.manumba.com/C/Cy_Touff.html
http://www.jazzinstituteofchicago.org/index.asp?target=/jazzgram/
bronzeville/cytouff.asp
1930 - 'The Redhead', Red Barber, began his radio career broadcasting on WRUF at the University of Florida in Gainsville. He would soon become one of the best known sports voices in the United States.
1930-The first mosaic pavement similar to the mosaics of the ancient world was laid on Canal Street, New Orleans, LA. The mosaic effect was secured by mixing chipped meteorite, crown point spar, and mica with the cement, then pouring the mixture into diamond-shaped brass stripped forms, sanding it down and polishing it. It was part of the project referred to as the 'Beautification of Canal Street."
http://theoldentimes.com/canal_st.html
http://www.hfmgv.org/exhibits/dpc/cityscapes/charles.asp
1930 - In competition sanctioned by the Women's International Bowling Congress in Buffalo, New York, Emma Fahning became the first woman bowler to make a perfect score.
1931- Alice Mitchell Rivlin - U.S. economist. AMR was a member of the Federal Reserve Board and director of the Congressional Budget Office which she created to put an end to the piecemeal budgetary enactment by Congress. She also set up long term fiscal planning for Congress. She was the first woman appointed vice chair of the Federal Reserve Board (1996) and was staff member of the influential Brookings Institute. Her other positions included deputy director, U.S. Office Management and Budge 1993-94. She is a self-describe liberal Democrat.
1931- Robert "Bob" Johnson, hockey player, coach and executive born at Minneapolis, MN, Johnson played college hockey at the University of Minnesota and began coaching high school hockey in 1956. He moved to Colorado College in 1963 and to the University of Wisconsin in 1967. Johnson's Badgers won three NCAA titles. He coached four US National teams and the1976 Olympic team. Johnson became head coach of the Calgary Flames in 1982 and led them to five straight Stanley Cup layoff appearances. He became executive director of the Amateur Hockey Association of the United States in 1987 and coach of the Pittsburgh Penguins in 1990. They won the Stanley Cup a year later. Johnson was named coach of the US team for the 1991 Canada Cup, but surgery for a brain tumor prevented his participation. He was known throughout the hockey world for his favorite saying, " It's a good day for hockey." Died at Colorado Springs, CO, Nov 26,1991.
1932--Birthday of Miriam Makeba - South African vocalist of internation fame. MM was one of the world's most prominent black African performers of the 20th century. Her best known number in the U.S. was "The Click Song."
1932- Vocalist Miriam Makeba, Johannesburg, Africa. She is one of the world's most prominent black African performers of the 20 th and 21st centuries. Her best known number in the U.S. was "The Click Song."
http://www.music.org.za/artists/makeba.htm
1933 - Franklin D. Roosevelt was sworn in as 32nd United States president and the first to be elected for a third and fourth term.
1933- Frances Perkins became the first woman appointed to the president's cabinet when she was appointed Secretary of Labor by President Franklin D. Roosevelt.
http://www.undelete.org/woa/woa03-04.html
1934-Singer/Actress/Television personality Barbara McNair born Racine, WI.
http://www.barbaramcnair.com/
http://members.tripod.com/SoulfulKindaMusic/bmcnair.htm
1937 - Actor/producer/writer/composer/comedian and this night's host, George Jessel, welcomed the glamorous crowd to the Biltmore Hotel in Los Angeles, the setting for the 9th Annual Academy Awards show. Which film was which, you ask? The envelope, if you please... For the films of 1936: Outstanding Production/Best Picture: "The Great Ziegfeld" (from Metro-Goldwyn-Mayer); Best Director: Frank Capra for "Mr. Deeds Goes To Town"; Actor: Paul Muni ("The Story Of Louis Pasteur"); Actor in a Supporting Role: Walter Brennan ("Come and Get It"); Best Actress: Luise Rainer ("The Great Ziegfeld"); Actress in a Supporting Role: Gale Sondergaard ("Anthony Adverse"); Best Song: Dorothy Fields & Jerome Kern for "The Way You Look Tonight" from the movie, "Swing Time".
http://www.infoplease.com/ipa/A0148036.html
1937-saxophonist Barney Wilen born Nice,France, Died 1996
http://www.loustal.nl/barney_wilen%20cd-audio.htm
http://www.sunnysidezone.com/Artists/wilen.html
1939- vocalist Barbara McNair born Racine, WS
http://www.showbizmall.com/b_mcnair/mc_p1.htm
1939- Golfer JoAnne Gunderson (Carner) born. Known as "the Great Gundy," she has won more than 40 tournaments. She won the U.S. women's Amateur championship five times before turning pro. She won the U.S Open in 1971 and 1976. She was named LPGA Player of the Year in 1974, 1981, and 1982.
http://www.palmbeachnational.com/jcga/joanne.asp
1940-Bob Chester Band records "Octave Jum'" (Bluebired 10649)
1941-trumpet player Bobby Shew born Albuquerque NM
http://www.bobbyshew.com/bio.html
1942 - On Okeh Records in Chicago, Illinois, Dick Jurgen's orchestra recorded "One Dozen Roses".
1942-pianist/arranger David Matthews born, Sonora, KY
http://community-2.webtv.net/falconbird/RECENTRELEASESIVE/page3.html
http://www.walterwhite.com/davem.JPG
http://www.dmband.com/index.asp
1942 - Shirley Temple starred in "Junior Miss" on CBS radio. The show, which was today heard for the first time, cost $12,000 a week to produce and stayed on the air until 1954.
1942 - On West 44th Street in New York, the Stage Door Canteen opened, becoming widely known as a club for men in the armed forces and a place to spend lonely hours. The USO, the United Service Organization, would grow out of the 'canteen' operation, providing entertainment for American troops around the world.
1943 - Actress Greer Garson's acceptance speech for the Best Actress Academy award for her role in Mrs. Miniver lasted 5½ minutes, an industry record. As the press poked fun at her talkativeness, the story became more and more exaggerated, and Garson's speech was "remembered" as being a tedious hour-long ordeal. It became an embarrassing Hollywood legend for the talented and elegant Irish actress. Following the incident, time deadlines for acceptance speeches were established by the Academy - which, more often than not - weren't observed by award winners. The 15th Academy Awards presentation drew Hollywood luminaries to the Ambassador Hotel in Los Angeles to celebrate the great work done during the year 1942. Everybody seemed to like "Mrs. Miniver" (from Metro-Goldwyn- Mayer) better than any other movie that year. That movie was so good that it won William Wyler the Best Director Oscar; Greer Garson the Best Actress statuette; Teresa Wright the Best Actress in a Supporting Role prize; Joseph Ruttenberg the Cinematography/black-and-white Oscar; and George Froeschel, James Hilton, Claudine West and Arthur Wimperis the Writing/Screenplay award. Ah, but there was more to celebrate on that March night in 1943: James Cagney was presented the Best Actor Oscar for "Yankee Doodle Dandy" and Van Heflin was voted Best Actor in a Supporting Role for "Johnny Eager". And one other award is worth mentioning: a guy named Irving Berlin picked up the Best Song Oscar for a little ditty he had written for the film, "Holiday Inn": "White Christmas".
http://www.infoplease.com/ipa/A0148205.html
1943 - The Japanese convoy carrying troops of the 51st Division is again struck by Allied planes from the 5th Air Force. PT -boats join the attacks. Over the course of the three days, all the Japanese transport, as well as 4 destroyers are sunk and at least 3500 troops are lost. Australian and American air forces have shot down 25 planes for the loss of 5 of their own. This is considered a serious defeat by the Japanese and a setback for their defense of New Guinea.
1944--*McGlLL, TROY A. Medal of Honor
Rank and organization: Sergeant, U.S. Army, Troop G, 5th Cavalry Regiment, 1st Cavalry Division. Place and date: Los Negros Islands, Admiralty Group, 4 March 1944. Entered service at: Ada, Okla. Birth: Knoxville, Tenn. G.O. No.: 74, 11 September 1944. Citation: For conspicuous gallantry and intrepidity above and beyond the call of duty in action with the enemy at Los Negros Island, Admiralty Group, on 4 March 1944. In the early morning hours Sgt. McGill, with a squad of 8 men, occupied a revetment which bore the brunt of a furious attack by approximately 200 drink crazed enemy troops. Although covered by crossfire from machineguns on the right and left flank he could receive no support from the remainder of our troops stationed at his rear. All members of the squad were killed or wounded except Sgt. McGill and another man, whom he ordered to return to the next revetment. Courageously resolved to hold his position at all cost, he fired his weapon until it ceased to function. Then, with the enemy only 5 yards away, he charged from his foxhole in the face of certain death and clubbed the enemy with his rifle in hand-to-hand combat until he was killed. At dawn 105 enemy dead were found around his position. Sgt. McGill's intrepid stand was an inspiration to his comrades and a decisive factor in the defeat of a fanatical enemy.
1944-The U.S. Eighth Air Force launches the first American bombing raid against the German capital. The RAF flew 35 major raids between November 1943 and March 1944 and lost 1,047 aircraft, with an even greater number damaged. Fourteen U.S. bomber wings took off for Germany from England on the evening of March 4; only one plane reached Berlin (the rest dropped their loads elsewhere; few planes were lost to German defenses). In retrospect, the initial American attack was considered "none too successful" (as recorded in the official history of U.S. Army Air Force). Subsequent attacks in March were more effective.
1944-Singer Mary Wilson born Detroit, Mi.
http://www.missnancywilson.com/
1947 - The Two Mrs. Carrolls, a murder drama starring Humphrey Bogart as a psychopathic artist who paints his wives as Angels of Death then kills them, opened in theaters. The film also starred Barbara Stanwyck, Alexis Smith, and Nigel Bruce.
1948 - The Naked City, an innovative film noir crime drama set in New York City and starring Barry Fitzgerald as the detective in charge, opened in United States theaters. The film's style has been copied countless times over the years, and later served as the basis of a popular television series.
1950 - When Walt Disney released "Cinderella". It was Disney's first full-length, animated, feature film in eight years. It is still one of the top selling movies in both DVD and VHS format.
1951---Top Hits
If - Perry Como
My Heart Cries for You - Guy Mitchell
Tennessee Waltz - Patti Page
There's Been a Change in Me - Eddy Arnold
1952- It is Ronald and Nancy Reagan's wedding anniversary . Little Brown Church in the San Fernando Valley, CA. Ronald Reagan was 41 and Nancy Davis (born Anne Frances Robbins) was 30. They were both actors; William Holden served as best man. This was Reagan's second marriage. His first marriage to actress Jane Wyman in 1940 produced daughter Maureen Elizabeth Reagan in 1941, adopted son Michael Edward Reagan (born 1942) in 1945 and daughter Christina Reagan in 1947, who was born prematurely and died within a few days. Nancy and Ronald have two children: Patricia Ann Reagan (Patti Davis), born in 1952, and Ronald Prescott Reagan, in 1958.
Another trivia answer: he is the first US president who had been divorced. "Love You, Ronnie "by Nancy Reagan, Ronald Reagan No matter what else was going on in his life or where he was--traveling to make movies for G.E., in the California governor's office, at the White House, or on Air Force One, and sometimes even from across the room--Ronald Reagan wrote letters to Nancy Reagan, to express his love, thoughts, and feelings, and to stay in touch. Whether you remember him with fondess or not, the books is quite revealing about a man who loved his wife no matter how busy he was or where he was, he always thought about his Nancy.
http://www.amazon.com/exec/obidos/search-handle-form/
103-3975609-1805410
1952-Ernest Hemingway writes his published that he has finished his short novel "The Old Man and the Sea." He told him it was the best writing he had ever done. The critics agreed: The book won the Pulitzer Prize in 1953 and became one of his best-selling works. It was first published in "Life" magazine.
1953 - Snow was reported on the island of Oahu in Hawaii.
1953- percussionist Emilio Estefan born Havana, Cuba
http://www.gloriaheaven.com/emilio7.htm
http://www.gloriaheaven.com/emilio_family.htm
1954-sax player Ricky Ford born, Boston MA
http://www.ejn.it/mus/ford.htm
http://www.amazon.com/exec/obidos/ASIN/B000044U32/
inktomi-musicasin-20/102-1682336-8966565
1953 - Snow was reported on the island of Oahu in Hawaii.
1954-African-American scientist and attorney J Ernest Wilkins is named Undersecretary of Labor by President Eisenhower. He was born in Farmington, Missouri. He became a government official and lawyer. He was the son of a Baptist minister. He became an assistant secretary of labor in charge of international affairs. He was the first African American to hold this position and the second Black official to hold a sub-cabinet post. He was the ranking Black in the nation's capitol during the Dwight D. Eisenhower administration. He became internationally known for his position. President Dwight D. Eisenhower appointed Wilkins, a Republican, as vice-chair of the newly established President's Committee on Government Contracts. Vice-president Richard M. Nixon chaired the panel that had been set up by executive order to enforce federal policy prohibiting discrimination due to race, creed, or national origin in employment or promotion of individuals who worked in establishments involved in government business. Wilkins died of a heart attack, January 19, 1959. He laid in state at Foundry Methodist Church in downtown Washington, D.C., the first time a Black had been so honored. From Notable Black American Men
http://www-groups.dcs.st-and.ac.uk/~history/
Mathematicians/Wilkins_Ernest.html
1959---Top Hits
Stagger Lee - Lloyd Price
Donna - Ritchie Valens
Charlie Brown - The Coasters
Don't Take Your Guns to Town - Johnny Cash
1959-The winners of the first Grammy Awards were announced. Domenico Modugno's "Volare" was named Record of the Year; Henry Mancini's "Peter Gunn" was Album of the Year and The Champs "Tequila" won best R&B performance. Variety magazine seemed to take great delight when it later reported - "The record academy has snubbed the rock. Not one rock 'n' roll record was nominated."
1960 -- It is revealed, in connection with the current congressional investigation into payola, that Federal Communications Chairman John Doerfer took a six-day trip to Florida courtesy of Storer Broadcasting.
http://64.227.206.20/Music_Orb/MusicOrbdb/musicorbdb_84.html
1961-This is the official Commemoration of the founding of the Peace Corps on Marcy 1, 1961 by President John. F. Kennedy. It is observed on the first Tuesday in March.
http://peacecorps.gov/indexf.cfm
1966 - A severe blizzard raged across Minnesota and North Dakota. The blizzard lasted four days producing up to 35 inches of snow, and wind gusting to 100 mph produced snow drifts 30 to 40 feet high. Bismarck ND reported zero visibility for 11 hours. Traffic was paralyzed for three days.
1967---Top Hits
Ruby Tuesday - The Rolling Stones
Love is Here and Now You're Gone - The Supremes
Baby I Need Your Lovin' - Johnny Rivers
The Fugitive - Merle Haggard
1968 Martin Luther King Jr announces plans for Poor People's Campaign
http://www.howardri.org/MLKing%20Workshop.html
http://www.daveyd.com/mlkdaypolitic.html
1968 -"The Dick Cavett Show" premiered on television. He began his television career on ABC with a daytime talk show that subsequently became a late-night program competing with Johnny Carson. Cavett, with his Yale background, had a reputation as an "intellectual" host and was particularly adept at the one-man interview. He has since appeared on the CBS, PBS and USA networks hosting a variety of shows.
1972--Badfinger receive a gold record for "Day after Day".
1974 - Time-Life, now Time-Warner, issued a new magazine called, "People"; which had an initial run of one million copies. It became the most successful celebrity weekly ever published, and its weekly circulation hit 3,424,858 by 1994. Mia Farrow was on the front cover.
http://people.aol.com/people/aboutus/magfacts.html
http://people.aol.com/people/index.html
1975---Top Hits
Best of My Love - The Eagles
Have You Never Been Mellow - Olivia Newton-John
Black Water - The Doobie Brothers
It's Time to Pay the Fiddler - Cal Smith
1978- Chicago Daily News, founded in 1875, publishes last issue http://www.bbbirthday.50megs.com/History/1stpic.gif
1978 - Andy Gibb hit the top of the music charts with "(Love is) Thicker Than Water", which had a 2 week stay at #1. The Bee Gees also set a record with their single, "How Deep Is Your Love", from the "Saturday Night Fever" soundtrack which stayed in the top 10 for an unprecedented 17 weeks. At the age of 30, Gibb died on March 10, 1988, of an inflammatory heart virus in Oxford, England.
http://www.hotshotdigital.com/tribute/AndyGibb.html
1978---"Too Much, Too Little, Too Late" by Johnny Mathis and Denice Williams, enters the soul chart where it hits Number One next month and stays there for four weeks.
1978--The Bee Gees were the hottest act around when they helped their younger brother Andy to the top spot on Billboard's Hot 100 by writing his hit, "(Love Is) Thicker Than Water". Their own tune, "Stayin' Alive" was pushed back to number 2, while another of their compositions, "Emotion" by Samantha Sang, sat at number 4 and "Night Fever" was number 5.
1980- "Coal Miner's Daughter," the film biography of country singer Loretta Lynn, premiered in Nashville. Lynn was played on screen by Sissy Spacek, who also did all the singing in the movie.
http://www.imdb.com/Title?0080549
1981- forward Guy Lafleur of the Montreal Canadiens scored the 1,000 th point of his career, a goal in a 9-02 victory over the Winnipeg Jets. Lafleur finished with 1,353 points an entered the Hockey Hall of Fame in 1988.
1983- Montana became the first state to ban sex discriminatory rates in all insurance. Under the prevailing discriminatory rate structure women were paying up to 30% more for the *same* insurance coverage as men whether it was auto, health, disability, or old age income insurance even though actuary tables indicated women were less accident prone and lived longer.
1983---Top Hits
Baby, Come to Me - Patti Austin with James Ingram
Shame on the Moon - Bob Seger & The Silver Bullet Band
Stray Cat Strut - Stray Cats
Why Baby Why - Charley Pride
1984- The Television Academy of Arts and Sciences announced the formation of the Television Academy Hall of Fame at Burbank, CA. The first inductees were Lucille Ball, Milton Berle, Paddy Chayefsky, Norman Lear, Edward R. Murrow, William S. Paley and David Sarnoff.
1985 -- Supreme Court upholds right of Oneida nation of New York to sue for lands illegally taken in 1795.
http://www.oneidanation.org/index2.shtml
1985 - "Dr. Spock's Baby and Child Care" was published with Dr. Michael Rothenberg sharing authorship with Dr. Benjamin Spock, 'The Baby Doc'. It was the fifth edition of the book to be published. 30,000,000 copies had been printed -- second only to the Bible in the best seller category.
http://www.amazon.com/exec/obidos/ASIN/0671537628/
inktomi-bkasin-20/102-1682336-8966565
1987 - Rain and high winds prevailed in the northwestern U.S. A wind gust to 69 mph at Klamath Falls OR was their highest in 25 years, and winds at the Ashland Ranger Station in the Siskiyou Mountains of northern California reached 85 mph.
1987 - President Reagan addressed the nation on the Iran-Contra affair. He took full responsibility for the affair acknowledging his overtures to Iran had "deteriorated" into an arms-for-hostages deal. Michale Ledeen, Pentagon employee, later authored "Perilous Statecraft: An Insider's Account of the Iran-Contra Affair."
1988 - Snow and freezing rain made travel hazardous in Ohio and Indiana. A six car pile-up resulted near Columbus OH, with seven injuries reported. Up to two inches of ice glazed central Indiana. Up to ten inches of snow blanketed northern Ohio.
1988- Hot Tuna was the headline act as the Fillmore Auditorium in San Francisco reopened. Joining group members Jack Casady, Jorma Kaukonen and Paul Kantner for the special occasion were Grace Slick and Papa John Creech. All at one time or another had been members of Jefferson Airplane and-or Jefferson Starship. The Fillmore was one of the leading venues for San Francisco's psychedelic bands in the 1960s.
http://www.hottuna.com/
1988 - Snow and freezing rain made travel hazardous in Ohio and Indiana. A six car pile-up resulted near Columbus OH, with seven injuries reported. Up to two inches of ice glazed central Indiana. Up to ten inches of snow blanketed northern Ohio.
1990 - A Pacific cold front working its way across the western U.S. produced heavy snow over parts of Idaho, Nevada and Utah. Up to eleven inches of snow blanketed the valleys of northwest Utah, while 12 to 25 inches fell across the mountains of northern Utah. Up to six inches of snow blanketed the valleys of east central Nevada, while more than a foot of snow was reported in the high elevations. In Idaho, 6 to 8 inches of snow was reported around Aberdeen and American Falls.
1990 - A Pacific cold front working its way across the western U.S. produced heavy snow over parts of Idaho, Nevada and Utah. Up to eleven inches of snow blanketed the valleys of northwest Utah, while 12 to 25 inches fell across the mountains of northern Utah. Up to six inches of snow blanketed the valleys of east central Nevada, while more than a foot of snow was reported in the high elevations. In Idaho, 6 to 8 inches of snow was reported around Aberdeen and American Falls.
1991---Top Hits
All the Man that I Need - Whitney Houston
Someday - Mariah Carey
One More Try - Timmy -T-
Walk on Faith - Mike Reid
1992- AT&T announced it would close thirty-one offices around the country and replace nearly one-third of its operators with computerized information systems. Some 18,000 operators would be replaced with voice-recognition software, which could provide phone numbers and other information
1994 - Four Muslim fundamentalists were found guilty of bombing the landmark World Trade Center in New York.
1994- Space shuttle STS-62 (Columbia 16), launches into orbit
1999-Cher has her first Billboard number one single in 25 years with "Believe." The last time she topped the chart was with 1974's "Dark Lady."
1999-Cher has her first number one Billboard single in 25 years with "Believe." It is the first time she has topped the charts since 1974's "Dark Lady."
-------------------------------------------------------------

SuDoku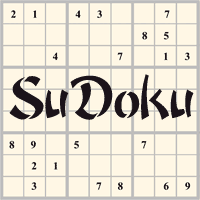 The object is to insert the numbers in the boxes to satisfy only one condition: each row, column and 3x3 box must contain the digits 1 through 9 exactly once. What could be simpler?
http://leasingnews.org/Soduku/soduko-main.htm
--------------------------------------------------------------

Daily Puzzle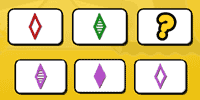 How to play:
http://www.setgame.com/set/puzzle_frame.htm
Refresh for current date:
http://www.setgame.com/set/puzzle_frame.htm
--------------------------------------------------------------


http://www.gasbuddy.com/
http://www.gasbuddy.com/GB_Map_Gas_Prices.aspx
http://www.gasbuddy.com/GB_Mobile_Instructions.aspx
--------------------------------------------------------------

Weather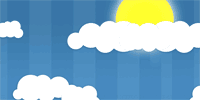 See USA map, click to specific area, no commercials
--------------------------------------------------------------

Traffic Live---
Real Time Traffic Information
You can save up to 20 different routes and check them out with one click,
or type in a new route to learn the traffic live
--------------------------------