Flash#####Flash########Flash##################
(Regular Edition Follows)

AdvanceMe to Settle $23.4 MM—Not Licensed In California
A tentative order with final approval for May 9, 2011 was filed today, March 28, 2011 in US Central District Court of California regarding a class action suit against AdvanceMe, Inc. with a settlement of $23.4 million. It appears AdvanceMe, Inc. was not a licensed California Finance Lender.
"Defendant AdvanceMe, Inc. ("AMI") offers to merchants a financial product known as Merchant Cash Advance ("MCA"). Class Plaintiffs filed this action on May 29, 2008, alleging that MCAs are not purchases of future credit card receivables, as claimed by Defendant, but rather disguised loans with interest rates that violate California's usury laws (dkt. #1). The operative Second Amended Complaint asserts claims for violation of California's usury laws and California Business & Professions Code Section 17200, et seq., on behalf of a putative class of persons owning or operating retail establishments in California who entered into MCAs with Defendant or executed personal guarantees relating to such MCAs (dkt. #99)."
page 2
"The Settlement Agreement provides for a total of approximately $23.4 million in monetary consideration to the Settlement Class to settle the claims in this action. See Settlement Agreement at 12 (dkt. #253-1). Of that total, $11.5 million will be paid in cash; after a deduction for settlement costs (any attorneys' fees, costs or incentive awards awarded by the Court) and an initial cy pres donation of $500,000 to a non-profit organization for the benefit of Settlement Class members, the $11.5 million will be distributed to qualifying Settlement Class members on a pro rata basis pursuant to the Settlement Agreement. Id. at 12-13. The settlement also includes terms that require Defendant AMI to deem all outstanding balances on MCAs that have been nonperforming for at least 24 months to be fully satisfied and performed. Id. at 11-12. "
page 3
"The negotiations were conducted over the course of many months, and included conference calls, written correspondence and face-to-face discussions. Id. ¶ 6.
3. Strength of Plaintiffs' Case and Risks of Further Litigation. The contested issues in this case caused the parties to have different views of the settlement value. These issues included: (1) whether California law or New York law governs plaintiffs' usury claims; (2) whether AMI's MCAs are functionally equivalent to loans; (3) if AMI's MCAs are found to be loans, how to calculate the interest rate on these loans for the purpose of determining whether they comply with applicable usury laws..."
page 4
"Considering only the cash consideration, the proposed settlement represents 12.6% of the total aggregate damages of approximately $91,105,709."
"Attorneys' fees. Plaintiffs request that the Court award attorneys' fees in the amount of $4 million, plus interest, which is 17.1% of the $23.4 million settlement consideration ($11.5 million in cash, and approximately $11.9 million in outstanding account balances that Defendant AMI will deem satisfied)."
page 6
It appears AdvanceMe, Inc. does not hold a California Lender's License nor its parent.
March 28 filing on Tentative Settlement (8 pages): PDF
Information about Class Action Suit: http://www.amisettlement.com/

Monday, March 27, 2011
Share Leasing News

Today's Equipment Leasing Headlines

AdvanceMe not a Leasing Funder
Archive--March 28, 2007
The Story behind Capital Access Network---AdvanceMe
by Christopher Menkin
Classified Ads---Sales Manager
Steve Geller Not Held Hostage in London
Player has his Mercedes repossessed, Schwartz gets 3 more
months for plea negotiation, IFC Credit partial settlement?
Classified Ads---Help Wanted
Bank Beat ---Has the Closing of Banks Slowed Down?
--Wintrust Gets Branch #80 "across Chicagoland"
Top Stories March 21---March 30
Free Subscription/No Forms to fill out/we don's sell email addresses
Charlie Chan "Saying"
Leasing 102 by Mr. Terry Winders, CLP
Residual Assumptions
Northbrook, Illinois Adopt-a-Dog
News Briefs----
Maryland Bank Executive Settles Case
FDIC slaps ban on ex-Georgia bank executive
N.Y. Budget Deal Cuts Aid to Schools and Health Care
Nevada's boom and bust leaves 167,000 empty houses
Broker/Funder/Industry Lists | Features (collection)
Top Ten Stories Chosen by Readers | Top Stories last six months
You May have Missed---
Sports Briefs---
California Nuts Brief---
"Gimme that Wine"
This Day in American History
SuDoku
Daily Puzzle
GasBuddy
Weather, USA or specific area
Traffic Live----
How to Post a free "Outsourcing" classified ad:
http://www.leasingnews.org/Classified/Outsourcing/Outsourcing-post.htm

######## surrounding the article denotes it is a "press release" and was not written by Leasing News nor information verified, but from the source noted. When an article is signed by the writer, it is considered a "by line." It reflects the opinion and research of the writer. It is considered "bias" as it is the writer's viewpoint.
[headlines]
--------------------------------------------------------------

[headlines]
--------------------------------------------------------------

[headlines]
--------------------------------------------------------------

[headlines]
--------------------------------------------------------------
[headlines]
--------------------------------------------------------------

Top Stories March 21---March 27
Here are the top ten stories opened by readers:

(1) Bulletin Board Complaint--Up-date
Business Leasing Northwest, Seattle, Washington
http://leasingnews.org/archives/Mar2011/3_23.htm#bbc_bln
(2) Leasing Icon Peter King Passes Away
http://leasingnews.org/archives/Mar2011/3_21.htm#king
(3) FDIC files $10.4 Million lawsuit regarding three leasing co's
http://www.whig.com/story/news/corn-belt-suit-031711
(4) Leasing 102 by Mr. Terry Winders, CLP
Warning About New Accounting Proposal
http://leasingnews.org/archives/Mar2011/3_21.htm#warning

(5) Allegheny Valley Bank Leasing
"Funder" "Looking for Broker List"
http://leasingnews.org/archives/Mar2011/3_25.htm#avb
(6) Evergreen Leasing Continue Marlin's Sole Net Profit
by Christopher Menkin
http://leasingnews.org/archives/Mar2011/3_21.htm#marlin
(7) Alert---Looking for Information
SCIENTIFIC IMAGINETICS
http://leasingnews.org/archives/Mar2011/3_25.htm#alert
(8) BBB: Rating Leasing Companies
http://leasingnews.org/archives/Mar2011/3_25.htm#bbb
(9) Top 10 Most Vacant Cities in America
http://leasingnews.org/archives/Mar2011/3_21.htm#vacant
(Tie) (10) NEFA Spring Conference
an excellent report by Bob Robichaud, CLP
http://leasingnews.org/archives/Mar2011/3_21.htm#nefa
(Tie) (10) State of the Leasing Industry
by Christopher Menkin, editor/publisher
http://leasingnews.org/archives/Mar2011/3_21.htm#state
Not Counted for Technical Reasons:
Steve Geller Not Held Hostage in London
Top Stores since 2005:
http://www.leasingnews.org/Conscious-Top%20Stories/Ten_top_stories.htm
Comprehensive personal property tax outsourcing services
We accept file exports and integrate personal property tax information with all lease management or accounting software. No other firm offers the combination of individual attention, software capabilities expertise, "full disclosure" and web port accessibility to information more than we do.

Click here to learn what our clients say about our service
Gary DiLillo, President 216-658-5618 or gary@avptc.com

Add me to mailing list
Subscription is Free
Any comments or suggestions are appreciated. Any news leads or tips are also appreciated. We will keep all "leads" in the strictest of confidence.
To subscribe: e-mail kitmenkin@leasingnews.org
Thank you,
Leasing News Editorial

[headlines]
--------------------------------------------------------------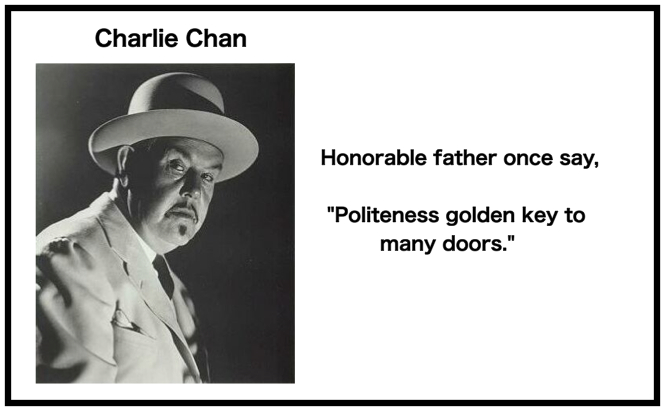 [headlines]
--------------------------------------------------------------

Leasing 102
by Mr. Terry Winders, CLP
Residual Assumptions

I have written a lot about how important taking proper residual values for leases where the lessor has a purchase option. Even with any residuals, 5% or 10% or "Fair Market Value," you should not be casual about it.
The salesman or the final acceptance telephone call should have a questionnaire that is kept in the file on how the lessee says they intend to use the equipment. In leases where the residual is over $5,000 expected, it is smart to have a call or calls to the manufacturer to secondary markets and guide books to determine the estimated wholesale value at lease termination. This many be a mandatory procedure with the new FASB accounting rules, so if you are not doing it now, it is a good time to start, not just for better control, but for accounting purposes.
In addition, you look like a Lessor and not a lender, if you are concerned how "your" equipment is being used and if the use exceeds the stated use then the additional rent helps control the residual risk. More and more lessor's are adding additional rent clauses.
An increase in term can lower rent requirements but it increases the risk. Try and see if the vendor or someone in the secondary market, with good financials, will guarantee your residual for a fee. This fee can be passed on to the lessee as part of the documentation fee.
Occasionally when dealing with non-for-profits creating a Purchase Upon Term (PUT) helps the rental stream while the PUT covers the residual risk. This lease fails the tax and legal test but it does get the payments that fit into the budget of the non-for-profit.
Remember that any fixed price purchase option must be for at least 20% higher than your residual or you may fall into the trap of losing your income tax capital recovery benefits. The federal income tax rules state that "if the rent and the purchase option equal what a lessee could have obtained a loan with a balloon payment then because it has the economics of a loan it is considered a loan", and not a lease.
You must also remember that any residual lowers the payment which in turn lowers the speed of the return of the investment and increases the lease margin. I have reported before that residuals make you more money, as an example, if you add up the income from a $100,000 fully amortized loan @10% over 60 months with payments in arrears the total income would be $27,482.27. Income on a lease over the same arrangements with a 10% residual provides $29,734.04. The difference of $2,251.77 or 8.19% higher comes from the higher outstanding balance during the repayment period. The additional income from a 15% residual is $3,378.66. The additional income can be realized from a PUT also, but a true lease offers additional income if the lessee selects and pays the purchase option or extends the lease payments.
Residuals have not been used as much today as they have in the past because many new lessors have been afraid to place what they think is a large risk in returning assets. However if the skills learned to study credit are used to evaluate equipment values then the residual risk is less likely to provide a problem than the credit risk. In addition a gain or loss on a residual at termination is charged to a "gain or loss on a capital asset" and as long as there is a positive balance in this account at the end of the year some losses are sheltered by the gains and they never show up. Therefore if the residual is no larger than 50% to 75% of the estimated future wholesale and any small losses are covered by the gains and more money is earned over the term then residual assumptions are a smart investment!
Mr. Terry Winders, CLP, has been a teacher, consultant, expert witness for the leasing industry for thirty-five years and can be reached at leaseconsulting@msn.com or 502-649-0448
He invites your questions and queries.
Previous #102 Columns:
http://www.leasingnews.org/Conscious-Top%20Stories/Leasing_102/Index.htm
(This ad is a "trade" for the writing of this column. Opinions
contained in the column are those of Mr. Terry Winders, CLP)

[headlines]
--------------------------------------------------------------

[headlines]
----------------------------------------------------------------
This Day in American History
-------------------------------------------------------------

SuDoku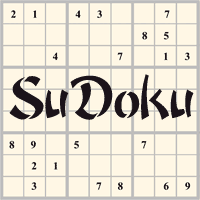 The object is to insert the numbers in the boxes to satisfy only one condition: each row, column and 3x3 box must contain the digits 1 through 9 exactly once. What could be simpler?
http://leasingnews.org/Soduku/soduko-main.htm
--------------------------------------------------------------

Daily Puzzle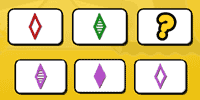 How to play:
http://www.setgame.com/set/puzzle_frame.htm
Refresh for current date:
http://www.setgame.com/set/puzzle_frame.htm
--------------------------------------------------------------


http://www.gasbuddy.com/
http://www.gasbuddy.com/GB_Map_Gas_Prices.aspx
http://www.gasbuddy.com/GB_Mobile_Instructions.aspx
--------------------------------------------------------------

Weather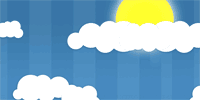 See USA map, click to specific area, no commercials
--------------------------------------------------------------

Traffic Live---
Real Time Traffic Information
You can save up to 20 different routes and check them out with one click,
or type in a new route to learn the traffic live
--------------------------------