########Extra#######################################
The Jury in the trial brought by Lanak & Hanna for $859,409.50 court case against Westover Capital Corp., Joe Woodley, CLP, and others, in the dissolving of Westover Financial Inc., and creation of Westover Capital, Inc. found there was no conversion of assets and no fraud. The verdict was unanimous.
--regular edition follows---
#####Extra##########################################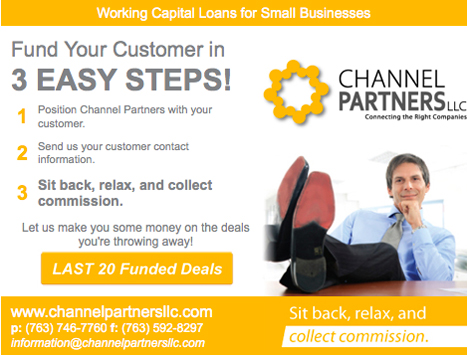 Friday, March 16, 2012

Top of the morning
Is what we say
On March 17th
St. Patrick's Day.
Wear your green
And I am told,
If you catch a leprechaun
He'll give you his gold.

Today's Equipment Leasing Headlines

Classified Ads---Sales Manager
Westover Capital and Joe Woodley, CLP
by Christopher Menkin
Not Over Yet for Mr. Donner!
Blue Bridge Financial joins
Funders Looking for New Broker Business
New Hires---Promotions
The History of CLP
Central Leasing Exec. Gets Two Years
Direct Capital Expands $100 MM Securitization Facility
CIT to Reduce High Cost Debt by an Additional $1.6BB
Lynn Franceschina Wins SmartCXO Award Winner
Santa Ana, California Adopt-a-Dogs
The Kid with a Bike/21 Jump Street
The Adventures of Tintin/Young Adult
Tinker Tailor Soldier Spy reviews by Fernando Croce
News Briefs---
KeyCorp to buy back up to $344 million of its common stock
BCI Aircraft Leasing Owner Guilty in $50 Million Fraud Case
Commercial Vehicle Registration 2011 Third Highest
Restaurant Unit Count Dropped by 6K in 2011
Can Operating Leases Be Strategic?
After 244 Years, Encyclopaedia Britannica Stops the Presses
Broker/Funder/Industry Lists | Features (collection)
Top Ten Stories Chosen by Readers | Top Stories last six months
Online pawnshops start to click with customers
You May Have Missed
Why Weight Loss is Harder for Some than for Others
SparkPeople--Live Healthier and Longer
Sports Briefs---
Winter Poem
California Nuts Briefs---
"Gimme that Wine"
This Day in American History
SuDoku
Daily Puzzle
GasBuddy
Weather, USA or specific area
Traffic Live----

######## surrounding the article denotes it is a "press release" and was not written by Leasing News nor information verified, but from the source noted. When an article is signed by the writer, it is considered a "by line." It reflects the opinion and research of the writer. It is considered "bias" as it is the writer's viewpoint.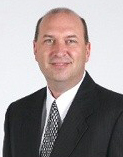 Kyle W. Gilliam, CLP, President, Arvest Equipment Finance, who serves on the Board of Directors of the National Equipment Finance Association (NEFA) would like to personally invite you to join NEFA and attend our Spring Summit.

National Equipment Finance Summit
March 22-24
[headlines]
--------------------------------------------------------------

[headlines]
--------------------------------------------------------------

[headlines]
--------------------------------------------------------------

[headlines]
--------------------------------------------------------------