$163,720,000 Collections to begin May 9
in John Otto's HL Leasing Ponzi Scheme
John Otto
In the class action suit against the officers of HL Leasing, Inc., Manufacturers Acceptance Corporation dba Heritage Pacific Leasing, Air Fred, along with officers Andy Fernandez, Dan Ramírez and Kathleen Otto, a post trial motion was granted and judgment for was rendered as reported on March 9th. It means attorneys for the plaintiff, Ara Jabagchourian and Aron K. Liang of Cotchett, Pitre & McCarthy, LLP and Donald Fischbach of Dowling, Aaron & Keeler, Inc., can seek judgment in 60 days from that date, meaning Wednesday, May 9th.
The judgment is against Heritage Leasing, MAC dba Heritage Leasing, Kathleen Otto and Air Fred for $114.5 million, plus $46.5 million against both Dan Ramirez and Andy Fernandez; $720,000 on top of that against Dan Ramirez.
While it was reported, but not verified, that Dan Ramirez, the president, filed bankruptcy, these are claims of fraud and are not dischargeable in bankruptcy.
At this time, there is no knowledge that the FBI has not brought a case to the U.S. Attorney's office or a receiver was appointed by the California Department of Corporations. It may be because the person behind the Ponzi scheme, John Otto, committed suicide

Previous Stories:
http://www.leasingnews.org/Conscious-Top%20Stories/heritage_leasing.htm

John Kenny Receivables Management

• End of Lease Negotiations & Enforcement • Fraud Investigations
• Credit Investigations • Asset Searches
• Skip-tracing • Third-party Commercial Collections

john@jkrmdirect.com | ph 315-866-1167| www.jkrmdirect.com
(Leasing News provides this ad as a trade for investigations
and background information provided by John Kenny)

[headlines]
--------------------------------------------------------------

Classified Ads---Sales Manager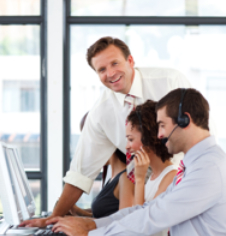 (These ads are "free" to those seeking employment or looking
to improve their position)
Fort Myers, Florida
Very experienced and strong skills with both Captive and Specialty Sales Management.
Over 25 years, will relocate and travel---successful and team player.
e-mail: tlinspections@gmail.com

Free Posting for those seeking employment in Leasing:
http://www.leasingnews.org/Classified/Jwanted/Jwanted-post.htm
All "free" categories "job wanted" ads:http://www.leasingnews.org/Classified/Jwanted/Jwanted.htm
[headlines]
--------------------------------------------------------------

Robert Fine of NorVergence Fame at Signature Bank
by Christopher Menkin

In addition to the top sales group leaving Capital One Equipment Financing for Signature Bank of New York, it appears also located here is a well-known public figure in the leasing industry:
"Mr. Robert Fine is Senior Vice President, Group Director of Signature Bank. Mr. Fine, a veteran banker whose career spans three decades, was Vice President and Senior Business Relationship Manager, handling a commercial portfolio for clients of HSBC's Eighth Avenue branch, one of their largest commercial locations. Previously, he was employed with Atlantic Bank of New York where he was a principal of their equipment leasing subsidiary, Gramercy Leasing."
http://www.reuters.com/finance/stocks/companyOfficers?symbol=SBNY.O
The above follows the official Signature Press release announcing his arrival in 2009 (1).
Left off both press releases: the two NorVergence positions

The NorVergence press release, printed in Leasing News on June 2, 2003 announces Robert J. Fine in charge of the private label program for NorVergence, as well as liaison between banks, leasing companies and the lease financing of a $500 Matrix box and service contracts from $20,000 to $30,000 with long distance carriers, who at the end, were also not getting paid, as it turned out to be a large Ponzi operation.
Effected were over 50 banks and leasing companies, over 4,000 lessees, well over $100 million, favorable settlements with 28 state attorneys generals, the dismissal of two bank presidents, the failure of several leasing companies, including IFC Credit, as well as a major law suit won by the FTC and if that was not enough, the most serious to the leasing industry: the legal end of "hell and high water" clauses in lease contracts.
The presentation given by Robert Fine to bank and leasing companies (as well as to potential customers) showed service in the contract. ( 2)
NorVergence Names New Director of Bank Relations
Press Release:
"NORVERGENCE is pleased to announce that Robert J. Fine has been named as Director of Bank Relations. In his new role Mr. Fine will be responsible for managing all aspects of the company's non-recourse, third-party relationships as well as developing new funding relationships.
"Mr. Fine has over twenty-five years of experience in the equipment leasing industry and previously held the position of President of Gramercy Leasing Services, Inc., a wholly-owned subsidiary of Atlantic Bank of New York. Prior to Gramercy, Fine spent thirteen years managing BLT Leasing Corp, the leasing subsidiary of Bank Leumi Trust Company of N.Y. serving as its President from April 1990. Fine began his leasing career with the Bank of Tokyo Trust Company in 1976.
"Mr. Fine has always been an active member of the equipment leasing trade associations and began a two-year term as President of the Eastern Association of Equipment Lessors (EAEL) in April of this year and has served as an officer and Board Member since 1995.
"Headquartered in Newark, N.J. NORVERGENCE is leading the way to voice/ data convergence solutions that allow small to medium-sized businesses to drastically reduce their telecommunications costs.
In following up complaints about NorVergence, its contracts and equipment, Mr. Fine in an October 16, 2003 e-mail, wrote Leasing News:
"On a personal note, I can assure you that my twenty-seven years of experience in the equipment leasing industry, primarily working for commercial banks have impressed upon me the need to know the people with whom you are conducting business. NorVergence is an exciting and fast-paced company and I am very happy to be a part of this organization and look forward to its bright future."
He later was named president of NorVergence Capital, as stated in this press release:
"NorVergence Capital president Robert Fine stated that the new captive financing subsidiary would be the catalyst for bringing savings benefits of 20-60% to customers. Additionally, Mr. Fine stated, "One of the biggest challenges companies face is the lack of capital to acquire the technology they need to grow their businesses. NorVergence Capital will solve this problem by allowing these companies to acquire the technology they need -- with no outlay of capital."
http://www.thefreelibrary.com/Technology+Firm+Introduces+Captive+Financing+Subsidiary%3b+NorVergence...-a0114573002
(1) Signature Press Release on Robert J. Fine
http://www.leasingnews.org/PDF/RobertFineSignatureBankPressRelease.pdf

(2) Presentation by NorVergence showed Service in contract
http://www.leasingnews.org/archives/June%202007/06-11-07.htm#norv

July 1, 2004 NorVergence was pushed into bankruptcy
http://www.leasingnews.org/Conscious-Top%20Stories/Novergence_2.htm

Complete stories on NorVergence:
http://www.leasingnews.org/Conscious-Top%20Stories/Novergence_main.htm

Gary DiLillo, President 440.871.0555 or gary@avptc.com

Comprehensive personal property tax outsourcing services.
Click here to see what our clients say about us.