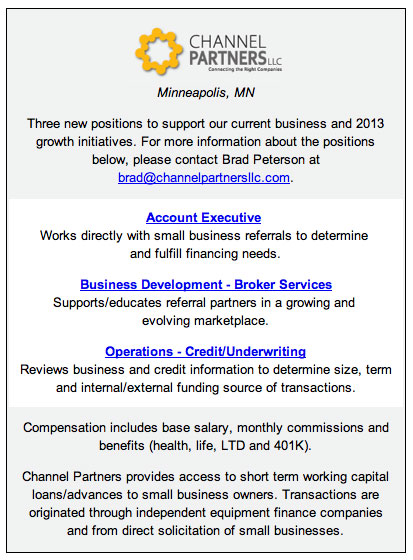 Happy St. Patrick's Day Sunday, March 17

May you find your pot of gold at the end of the rainbow
Friday, March 15, 2013

Female Lease Finance Association Presidents
Classified Ads--- Sales
---Update: Leasing Companies Out of Business
plus No Longer taking Broker/Discounting Business
New Hires---Promotions
Classified Ads---Help Wanted
Placard—Salesman Didn't Make his quota
Arizona Group Holds First Meeting
Investors Conference/Funding Conference/NAELB Las Vegas
and National Vehicle Leasing Association Conference
---Updated Information/ Plus Up-Dated Exhibitors
Criticized loans falling gradually for the big banks
By Salman Aleem Khan and Tyler Hall, SNL Financial
Auto Loans Decelerate
By David Hayes and Tyler Hall, SNL Financial
Nation's 50 largest credit unions
---Little Business Loans
By David Hayes and Kiah Lau Haslett, SNL Financial
Oz the Great and Powerful/Like Someone in Love
Life of Pi/Hitchcock/Hitchcock/This Must Be the Place
Fernando Croce Film/DVD Reviews
Classified ads—Asset Management
Labrador Cross with Pug
Novato, California Adopt-a-Dog
News Briefs---
Recuperating economy lifts mortgage rates
Bank repossessions at 65-month low
Galaxy S4 Battle to Begin
Senate: J.P. Morgan's Dimon withheld loss data
Reuters editor Matthew Keys faces hacking charges
Boeing confident 787 could be flying again "in weeks"
Broker/Funder/Industry Lists | Features (collection)
Top Ten Stories Chosen by Readers | Top Stories last six months

You May have Missed---
SparkPeople--Live Healthier and Longer
Sports Briefs---
California Nuts Brief---
"Gimme that Wine"
This Day in American History
SuDoku
Daily Puzzle
GasBuddy
Weather, USA or specific area
Traffic Live----

######## surrounding the article denotes it is a "press release" and was not written by Leasing News nor information verified, but from the source noted. When an article is signed by the writer, it is considered a "by line." It reflects the opinion and research of the writer.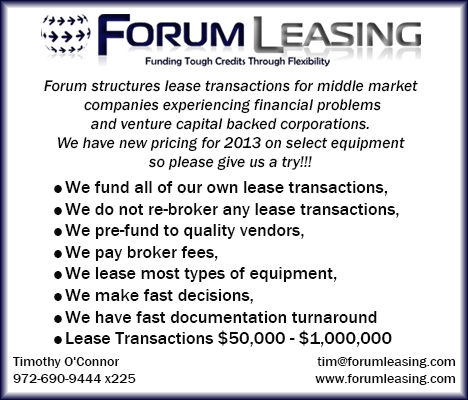 Please send Leasing News to a colleague and ask them to subscribe.
We are free!

[headlines]
--------------------------------------------------------------
Female Lease Finance Association Presidents

1994-1996
June Sciotto, Regal Finance, Charlotte, North Carolina, , First female president of a Leasing Association, National Association of Equipment Leasing Brokers formed in 1990.

2003
Bette Kerhoulas, CLP, Pacifica Capital, San Juan Capistrano, California. United Association of Equipment Leasing President. "Oren Hall, emeritus member, former president of the United Association of Equipment Leasing (UAEL), made the motion from the floor, and President Bob Fisher, CLP, made the announcement, " In the first 26 years of our association, we now have a female president, Bette Kerhoulas, CLP."

(Name of UAEL changed to National Equipment Finance Association).


2004-2005
Donna Cole, Business Capital Leasing, Midlothian, Virginia, , second female president of the National Association of Equipment Leasing Brokers.



2005
Nancy Pistorio, CLP, Executive Vice President, Madison Capital, Baltimore, Maryland, April 25, elected to two year term as president of the Eastern Association of Equipment Lessors (EAEL.) The first woman elected president in the 25-year history of the EAEL.
(Merged with United Association of Equipment Leasing and named changed to National Equipment Finance Association)

2005
Heather von Bargen, Caladesi Capital, Inc.
Spring Hill, Florida, president of the National
Association of Equipment Leasing Brokers, May 2005 - April 2006



2007
Valerie Hayes Jester, President of Brandywine Capital Associates, West Chester, PA. The first female president of the Equipment Leasing and Finance Association, founded in 1961.


2008
Deborah Monosson, President & CEO Boston Financial & Equity Corporation, Boston, Massachusetts, First Female President of Commercial Finance Association (CFA).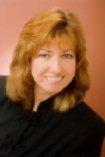 2010-2011
Sonia v.M.Stoddard, BPB, Stoddard & Associates, Los Angeles, California, National Association of Equipment Brokers.


[headlines]
--------------------------------------------------------------
Classified Ads---Sales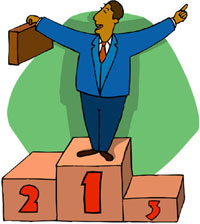 (These ads are "free" to those seeking employment
or looking to improve their position)
Central Valley, California
6 years sales, management, marketing, business development, budget planning, finance. Proven track record challenging and competitive situations. Expert: healthcare, banking, and entrepreneurship. dsp559@outlook.com| Resume
Garfield, NJ
15 years experience small to large ticket sales exp. All types of equipment industries. Vendor & direct. Self motivated. Work with leasing company or broker.
Tony Lio tonylio@optonline.net
Montgomery, AL
Individual with 10 years advertising sales exp. & 7 years insurance sales exp. Wants independent contractor situation in Alabama.
Work with leasing company or broker. 334-590-5133
E-mail: billmcneal2003@yahoo.com
Orange County, CA
25+ yrs. leasing sales/sales mgmt.
Have an established office w/Lessee/Vendor following
Request direct funding source to exclusively partner with.
shermbp@gmail.com
San Francisco Bay Area:
15 year Vendor Program Agreement HUNTER. Currently employed at major IT manufacturer captive supporting direct and channel sales. Must have base, commission and benefit package.
E-mail: VdrPgmBizDev@aol.com
Texas/Oklahoma
15 year lease vet looking for plact to take business.great references. all major equipment types. open to compensation. please contact if interested.
E-mail: bankingdallas@yahoo.com
Remote
MBA, CLP, 20 yrs. experience, highly energy. Ethics, high volume producer Work from remote sales location, for national, independent Lessor/broker
Commission only preferred. E-mail: stefitony@yahoo.com
Free Posting for those seeking employment in Leasing:
http://www.leasingnews.org/Classified/Jwanted/Jwanted-post.htm
All "free" categories "job wanted" ads:
http://www.leasingnews.org/Classified/Jwanted/Jwanted.htm


Business Development Officer
Baltimore-Washington DC Area

Existing client base a plus, work from
corporate office as needed.
Salary plus commission structure,
benefits, expense plan.
Allan Levine 443 796 7337
Nancy Pistorio 443 796 7325
Email: Alevine@madisoncapital.com
or npistorio@madisoncapital.com
A great place to work
www.madisoncapital.com
35 years equipment & vehicle financing full service direct funder
for small to mid-ticket transactions,
with syndication abilities for large ticket.
[headlines]
--------------------------------------------------------------
---Update: Leasing Companies Out of Business
plus No Longer taking Broker/Discounting Business

Companies with an * are no longer in business. The others are companies that were taking broker business, but announced that they no longer are accepting broker business. Many have also down-sized or are managing an existing portfolio.

More details are available in this list by company name:
http://www.leasingnews.org/list_alpha_new.htm

*ABCO Leasing Inc., Bothell, WA
*ACC Capital, Midvale, Utah (lenders running off portfolio residuals, Leasing News receiving Evergreen non-notification complaints, demanding 12 more monthly payments)
Advantage Business Capital, Lake Oswego, Oregon
AEL Financial, Buffalo Grove, Illinois
(No longer taking new broker business)
Alliance Financial, Syracuse, New York
*Alternative Capital, Apollo Beach, Florida
*AMC Funding, Charlotte, North Carolina
American Bank Leasing, Alpharetta, Georgia
*American Equipment Finance, Warren, New Jersey
Balboa Capital, Irvine, Ca
Bank of the West Leasing Indirect, San Ramon, California
(Require high volume, successful brokers only)
*Bank Midwest Leasing, Overland Park, KS
Bankers Healthcare Group, Weston, FL
*CapNet, Los Angeles, California
*C and J Leasing Corp, Des Moines, Iowa
*Carlton Financial Corporation, Wayzata, Minnesota
*Chase Industries, Inc., Grand Rapids, Michigan
*Chesterfield Financial, Chesterfield, Missouri
CHG-MERIDIAN U.S. Finance, Ltd, Woodland Hills, CA
(Sales Management focuses very selectively on certain brokers.)
*Churchill Group/Churchill Leasing, Jericho, NY
CIT Group (limited)
Columbia Bank Leasing, Tacoma, WA
*Columbia Equipment Finance, Danville, California
Commercial Equipment Lease, Eugene, Oregon
Concord Financial Services, Long Beach, California
*Court Square, Malvern, Pennsylvania
*Creative Capital Leasing Group, LLC, San Diego, CA
Direct Capital, Portsmouth, New Hampshire
Diversified Financial Service, Omaha, NE
Dolsen Leasing, Bellevue/Yakima, Washington
Equipment Finance Partners, a division of Altec, Birmingham, Alabama
Evans National Leasing, Inc., Hamburg, NY
Enterprise Funding, Grand Rapids, Michigan
* Evergreen Leasing, South Elgin, Illinois
*Excel Financial Leasing, Lubbock Texas
*First Corp.(IFC subsidiary), Morton Grove, Illinois
First Federal Financial Services, Inc., Menomonee Falls, Wisconsin
First Republic Bank, San Francisco, CA
Frontier Capital, Teaneck New Jersey
*GCR Capital, Safety Harbor, Florida
GE Capital, Conn (limited)
Global Funding LLC., Clearwater, FL
*Greystone, Burlington, MA
*Heritage Pacific Leasing, Fresno, CA
*Hillcrest Bank Leasing, Overland Park, KS (Parent bank sold)
Huntington Equipment Finance, Vendor Finance Group, Bellevue, Washington
*IFC Credit Corp., Morton Grove, Illinois
Irwin Financial (Irwin Union Bank), Columbus, Indiana
Irwin Union Bank, F.S.B. (Louisville, Kentucky)
Lakeland Bank, Montville, NJ
LaSalle Systems Leasing
*Latitude Equipment Leasing, Marlton, New Jersey
*Leaf Specialty Finance, Columbia, South Carolina
*LEAF Third Party Funding, Santa Barbara, Ca.
Lombard, part of Royal Bank of Scotland, worldwide
Marlin Business Services, Mount Laurel, NJ (accepting no new brokers, they may have opened for a select fee, but no more at this time, they say.)
M&T Credit (Bank)
*MericapCredit, Lisle, Illinois
Merrill Lynch Financial
*Mesa Leasing, San Diego, CA
Midwest Leasing Group, Livonia, Minnesota
National City, Cleveland, Ohio
*Navigator (Pentech subsidiary) San Diego, California
OFC Capital, Roswell, Georgia
Old National Bank, Evansville, Illinois
Pentech Financial, Campbell, CA
*PFF Bancorp, Inc, Pomona, CA
Pinnacle Business Finance, Fife, Washington
*Pioneer Capital Corporation, Addison, Texas
PredictiFund, a subsidiary of Capital Access Network, Inc
Popular Finance, St. Louis, Missouri
Puget Sound Leasing, Seattle, Washington
Radiance-Capital, Tacoma, WA
Rational Technology Solutions, Rolling Meadows, IL
*Reliant National Finance, Jacksonville, Florida
Sandy Springs, Olney, MD
* Securities Equipment Lsg. (SEL, Inc.), Glendora, CA
Sovereign Bank, Melville, New York
Specialty Funding, Albuquerque, NM
*Studebaker-Worthington Leasing, Corp., Jerico, NY
(part of sale from Main Street Bank to Ascentium Capital)
Sun Trust Equipment Finance & Leasing, Baltimore, Maryland
*SunBridge Capital, Mission, Kansas
Suncoast Equipment Funding Corp., Tampa, Florida
TCF Equipment Finance, Minnetonka, Minnesota
TechLease, Morgan Hill, California
*Tennessee Commerce Bank, Franklin, Tennessee
Textron Financial
*Triad Leasing & Financial, Inc., Boise, Idaho
*TriStar Capital, Santa Ana, California
*Union Capital Partners, Midvale, Utah
US Bank, Manifest Funding, Marshall, Minnesota
(new requirement: large yearly funding)
US Bank, Middle-Market, Portland, Oregon
Velocity Financial Group, Rosemont, Illinois
VenCore, Portland, Oregon (former company Len Ludwig)
*Vision Capital, San Diego, California
Wachovia Bank Leasing
*Washington Mutual Financial
Western Bank, Devils Lake, ND
*Westover Financial, Inc., Santa Ana, California

(Note: Should a company policy have changed, please contact kitmenkin@leasingnews.org)

Funders looking for new Brokers:
http://www.leasingnews.org/Funders_Only/New_Broker.htm
[headlines]
--------------------------------------------------------------
New Hires---Promotions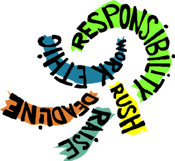 Julie Benson appointed Director of Membership for Equipment Leasing and Finance Association, Washington, DC; "...to recruit, retain and renew members as well as oversee the association's member database." Previously she was director of administration & operations, Insured Retirement Institute (February, 2012-March, 2013), director of Marketing, Enviso Capital, LLC (October, 2005-December, 2011), Professional sales represent, McNeil Specialty Pharmaceuticals, Johnson & Johnson. California State University-Long Beach - College of Business Administration, Master of Business Administration, Marketing Activities and Societies: Phi Kappa Phi Honor Society. University of California, Riverside BA, Psychology, Activities and Societies: Gamma Phi Beta.
www.linkedin.com/pub/julie-benson/4/441/778
Raymond W. Dusch has been appointed Senior Corporate Counsel, Cisco System, New York, New York. Previously he was senior counsel, Loeb & Loeb, LP (August, 2011-February, 2013), partner, LeClairRyan (September, 2010-August, 2011), senior finance associate, Schulte Roth & Zapel, llp (February, 2002-March, 2010), counsel, Bear Marks & Upham, llp (2001-February, 2002), counsel, Parker Chapin (merged with Troutman Sanders, llp) (September, 1979-July, 2000). He is a well published author. New York University School of Law, J.D., Law, New York University School of Law, J.D., Law (1976 – 1979). Activities and Societies: New York University Law Review - Research Editor, 1978-79, Editorial Staff, 1977-78; American Jurisprudence Award for Negotiable Instruments New York University - Leonard N. Stern School of Business, B.S., Accounting (1972 – 1976) Activities and Societies: Magna Cum Laude, Beta Gamma Sigma, and NYU University Scholars Program Holy Cross HS, Regent's Diploma (1968 – 1972) Activities and Societies: Honors Class (1976 – 1979)
www.linkedin.com/in/raymonddusch
Evan Bossard is now Senior Vice President, GE Capital, Chicago. He joined GE in August, 2003, and was promoted to vice-president in October, 2006. Prior he was senior risk analyst, Fleet Capital Leading (October, 2000-February, 2003), risk associate, The CIT Group (August, 1998-October, 2000), risk analyst, Orix Credit Alliance (March, 1994-august, 1998).University of Illinois at Urbana-Champaign Finance (University of Illinois at Urbana-Champaign Finance (1988 – 1992).
www.linkedin.com/pub/evan-bossard/6/8b1/b6

Bruce Braviroff appointed Vice President National Accounts at TIP Capital, Bloomfield Hills, Michigan; his office will be located in Orange County, CA. Previously he was director, SC Equipment funding (July, 2006-February, 2013), sales, Signal Capital (1983-1988) He "joins TIP Capital with more than 25 years of experience in the leasing industry including senior sales and marketing positions at Dana Commercial Credit, Signal Capital and Harcourt Financial Services."
www.linkedin.com/pub/bruce-braviroff/12/492/592
Jim Merrilees has been appointed "vice president of National Accounts for the Specialty Markets Group, which works with equipment manufacturers nationwide to develop turn-key financing solutions for their products" for Tip Capital, Bloomfield Hills, Michigan; working out of Portland, Oregon. Previously he was business development consultant, Great American Insurance Group (October, 2012-Feburary, 2013), vice president, RTR Services (September, 2010-April, 2012), president, Merrilees and Associates (April, 2010-Setpember, 2010), president, Quiktrak (April, 2007-April, 2010), vp marketing, pacific Capital Bank (2003-2007), president, Colonial Pacific Leasing (1989-1994), regional manager, Pitney Bowes Credit Corporation (1981-1987).Pepperdine University, MBA, Business Administration and Management, General (1983 – 1985), Miami University, BS, Finance (1967 – 1971). "He is past president of the now National Equipment Finance Association, active in many leasing associations; basically knows everyone in the leasing finance business and is extremely well respected. If you get to know him, you will be proud to call him your friend. He is a great person. Editor) www.linkedin.com/pub/jim-merrilees/9/847/899
Conan Porter appointed Northwest regional vice president, ATEL Securities. Previously he "... was vice president with Legg Mason Global Asset Management and affiliate firms Western Asset Management, Royce, Brandywine and Clearbridge, where he was responsible for strategic and business planning and sales initiatives across all channels. Prior to Legg Mason, Porter was employed by American Century Investments as senior vice president, where he focused on all channels of distribution in Northern California and Nevada.
Lee Reeves was named vice-president of SunTrust Equipment Finance & Leasing out of the Bank Client Group, Atlanta, Georgia. Previously she was associate account executive, CSI Leasing (March, 2001-March, 2013), intern, Capital City Mortgage (August, 2010-January, 2011), leasing specialist, Class, Inc. (May, 2009-July, 2010), intern, Cbeynond (May, 2007-August, 2007).University of Georgia - Terry College of Business BBA, Real Estate (2005 – 2009) Activities and Societies: Real Estate Society, Phi Mu Sorority (Alpha Alpha Chapter), Recording Secretary, Dance Marathon Finance Committee, Freshmen College Summer Experience (2005) CIMBA, BBA, Business (2008 – 2008) Studied abroad in Paderno del Grappa, Italy through University of Kansas for 4 months. CIMBA classes were tailored to business and communication students. We were given lots of time to travel around Europe while taking an entire semesters worth of classes. Savannah Country Day School (1990 –2005).
www.linkedin.com/pub/lea-reeves/11/803/485
Bob Sommers was named Vice President Sales at SunTrust Bank Equipment Finance Washington D.C. "He will be responsible for covering Commercial and Wealth Investment Management for D.C., Baltimore and Northern Virginia." Previously he was vice president sales, Aviation Finance Group (January, 2011-Present), regional sales manager, TD equipment Finance (July, 2008-January, 2010), sales director, Wachovia Equipment Finance (August, 2001-July, 2008), Vice president sales, Summit Bank, Equipment Finance (1998-2001), regional manager, CIT Group (November, 1988-2001), vice president, Bank of America (1998- 2000). Ursinus College, Accounting (1985 – 1987),Temple University ,Bachelor's, Economics - Cum Laude (1978 – 1982), Father Judge (1972 – 1976).
www.linkedin.com/pub/bob-sommers/14/92b/925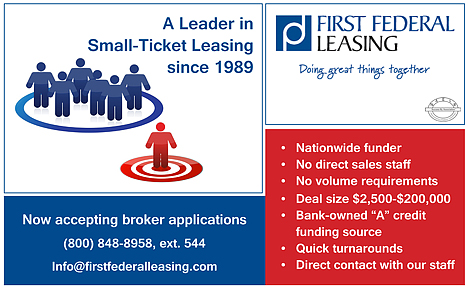 [headlines]
--------------------------------------------------------------
[headlines]
--------------------------------------------------------------
Arizona Group Holds First 2013 Meeting


The Arizona Leasing Association (A.Z.E.L.A.) held its first meeting for 2013 on March 7 which included the First Annual Golf Tournament at the Star Fire Golf Club in Scottsdale. After sharing fun in the sun, the golfers joined in the discussion concerning the outlook for the finance industry in general and on personal business opportunities.
The general observation from the 25 broker and funder attendee was that there was more growth and positive attitude in the past quarter that should continue through 2013.
Many of the attendees also stated the importance of staying connected with the finance industry through networking opportunities of the association. After the personal commentaries and dining, Michael Goodman, President of Revenue Kinetics, LLC, trainer, coach and author, relayed the importance of staying connected and true to our direction.
He showed us and proved how we are all heroes every day. The evening ended with a survey on preferences for the local meetings, and a request to mark your calendar for July 23, our annual baseball meeting featuring the Diamondback vs. the Cubs.
Bernice Truszkowski
info.azela@gmail.com

[headlines]
--------------------------------------------------------------

Investors Conference/Funding Conference/NAELB Las Vegas
and National Vehicle Leasing Association Conference

Updated Information/ Plus Updated Exhibitors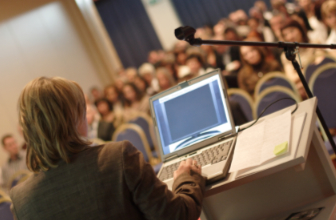 ---
Bruce Kropschot, the Alta Group, is covering this
important conference for Leasing News and will have
a special report.
Conference Agenda:
http://www.imn.org/Conference/Investors-Conference-EquipmentFinance/Agenda.html

Register:
http://www.imn.org/Conference/Investors-Conference-Equipment-Finance/Register.html
---


Paul Menzel, CLP, President, Financial Pacific, will be covering the
National Funding Conference for Leasing News
April 9-11, 2013
25th Annual National Funding Conference
Fairmont, Hotel, Chicago
This is the top "A" funding conference, many do not attend other conferences, and registered meetings are always "over booked" followed by much networking in and out of meetings
For More Information:
http://www.elfaonline.org/events/2013/nfc/


---


Dwight Galloway, CLP, RLC Funding, will be covering
the Annual Conference for Leasing News. Be sure to look for him with any
news you want to share with Leasing News readers.

April 18-20, 2013
Annual Conference
Las Vegas, Nevada

Early Reports are Optimistic for a large turn-out,
don't miss this action packed agenda
as well as the great Las Vegas with its shows
and adventures.
(37 Exhibitors as of 3/14/2013)
360 Equipment Finance
AIG Commercial Asset Finance
Allegiant Partners Incorporated
AmeriMerchant
Amerisource Funding
Axis Capital, Inc.
Bankers Capital
Baystone Financial Group
Belvedere Equipment Finance
Blackstone Equipment Leasing, LLC
Blue Bridge Financial, LLC
Bryn Mawr Funding
BSB Leasing, Inc.
Capital Relay, LLC
Channel Partners, LLC
CLP Foundation
Commerce National Bank
Dakota Financial, LLC
Diversified Lenders, Inc.
Financial Pacific Leasing
FirstLease, Inc.
instaCOVER
Maxim Commercial Capital, LLC
Merchant Cash and Capital, LLC
MicroBilt
NFS Leasing
On Deck Capital
Onset Financial, Inc.
PacTrust Bank
Pawnee Leasing Corporation
Preferred Business Solutions
Quiktrak
RLC Funding
Summit Leasing
TEAM Funding Solutions
TimePayment Corporation
Varilease Finance, Inc.
Schedule of Events
Schedule PDF

Registration (includes registration fees)
Book Your Flight

There is still time to get reasonable airfares for the conference in April. Check out the low fares we found to Las Vegas from popular cities:

Atlanta - $361
Chicago - $289
Dallas - $218
Denver - $218
Los Angeles - $158
Nashville - $299
Pittsburgh - $382
Portland, OR - $228
St. Louis - $314
Keynote Presentation: How to Have Your Best Year Ever
Presented by: Bryan Dodge, Dodge Development, Inc.
Building a Team That Works Without You
Presented by: Bryan Dodge, Dodge Development, Inc.
Work/Life Balance
Presented by: Bryan Dodge, Dodge Development, Inc.
Professional Development
Presented by: Patrick Sponsel, Sharpe Equipment Leasing, Inc

Broker 101: The Foundation (Part 1) [CLP-CPE Credit]
Presented by: Charles (Bud) Callahan, Jr., CLP, BPB,
National Equipment Leasing, Inc.
Broker 101: The Foundation (Part 2) [CLP-CPE Credit]
Presented by: Charles (Bud) Callahan, Jr., CLP, BPB,
National Equipment Leasing, Inc.

There's Gotta be a Pony Under Here Somewhere! [CLP-CPE Credit]
Presented by: Bob Teichman CLP, Teichman Financial Training
7th Annual Women in Leasing Luncheon, April 18th 2013
Please contact Katie or Marci for more details at 801-733-8100
Look For:
What Does Your Face Reveal?

Mac Fulfer
2013 Featured Presenter - Mac Fulfer
Face reading gives you an advantage before you even finish shaking hands. Acclaimed face reader Mac Fulfer will explain how the face is a road map with a language of its own, and how understanding its meaning will build relationships that will transform your business. Attendees will receive information that they can see and use immediately. The presentation will cover the scientific basis for face reading and give participants interactive information about what is being said but not spoken. Mac promises "You will never look at another person the same way again!"
About Mac: Mac Fulfer practiced law for nearly 22 years and initially became interested in the practice of face reading for the purpose of jury selection. He quickly discovered that face reading changed his perspective, allowing him to see people more compassionately through the experiences reflected on their faces. Since then, he has researched and developed these skills and presented ideas in workshops across the country. His workshops are in great demand from lawyers, educational institutions, Fortune 500 companies and other venues that have an interest in understanding people.


---
National Vehicle Leasing Association
April 23-24, 2013 Annual Conference
Worthington Renaissance Hotel
Fort Worth, Texas
NVLA Conference Agenda
PDF
Registration fee: $595
($395 for each additional from same company)
To Register: http://nafassociation.com/NVLA_register_1304.php
Speakers Include:
Jim Holman
President of Pinnacle Auto Leasing presenting,
"To Lease or Not To Lease?"-- That is the Question
Angela Maynard Shovein
partner, Hudson Cook LLP
to provide a legal overview for "Lease Here Pay Here" operations
Tom Webb
Chief Economist with Manheim and David Blassingame,
AutoFlex Leasing managing partner will share their insights
on residual setting strategies.
Mike North
director at Katz, Sapper & Miller
will lead an accounting discussion on financial reporting and tax issues that impact the leasing industry.
Ed Kaye
president and CEO of Advantage Funding will lead
the funding strategies discussion.
---
September, 2013
Sep 12, 2012
2013 Funding Symposium
---
September 27-28, 2013
2013 NAELB Western Regional
Irvine, California


---
October 20-22
ELFA 52nd Annual Convention
JW Marriott Grand Lakes-Orlando, Florida


---
November 1-2, 2013
2013 Eastern Regional
Nashville, Tennessee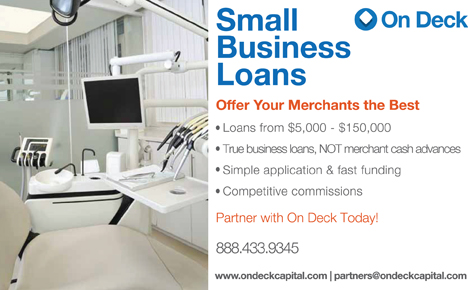 [headlines]
--------------------------------------------------------------
Criticized loans falling gradually for the big banks
By Salman Aleem Khan and Tyler Hall, SNL Financial
The 20 largest publicly traded banks and thrifts disclosed $266.66 billion worth of criticized loans as of Dec. 31, 2012, according to data collected by SNL from SEC filings. This figure has dropped by a hefty $69.91 billion since Dec. 31, 2010, as these big banks held a total of $336.57 billion criticized loans then.
JP Morgan Chase & Co. disclosed the highest amount of criticized loans as of Dec. 31, 2012, totaling $91.78 billion, which represents 12.51% of its total gross loans. Following it was Citigroup Inc., with $53.51 billion worth of criticized loans, which represent 8.04% of its total gross loan portfolio.
Bank of America Corp. was able to bring its criticized loans figure from $42.62 billion to $15.94 billion in the span of two years, which represents a 62% drop since Dec. 31, 2010. The company said in its 2012 Form 10-K: ''Total commercial utilized reservable criticized exposure decreased $11.3 billion, or 42 percent, in 2012 primarily in commercial real estate and U.S. commercial property types driven largely by continued pay downs, rating upgrades, charge-offs and sales outpacing downgrades.''
Huntington Bancshares Inc. had a total of $10.64 billion criticized loans, representing 25.64% of its gross loans, out of which $3.46 billion were classified as substandard, as of Dec. 31, 2012. Similarly, PNC Financial Services Group Inc. had $5.37 billion worth of substandard loans, which represent 60% of its commercial criticized loans, as of Dec. 31, 2012.

Why Choose Advanced Property Tax Compliance?


Dedicated to the leasing industry
click here to learn more.

Hear What Our Clients say about us
click here

Gary DiLillo, President 440.871.0555 or gary@avptc.com
[headlines]
--------------------------------------------------------------
Auto Loans Decelerate
By David Hayes and Tyler Hall, SNL Financial

Auto loans largely coasted in the final quarter of 2012, advancing only 1.27% over the third quarter among the U.S.'s 25 largest auto lenders among depository institutions. Ally Financial Inc. added to its dominant lead, growing its auto book by 1.4% in the quarter, while its nearest rival, Wells Fargo & Co. saw its auto loans fall by 0.1% over the same period. However, Capital One Financial Corp.'s 2.6% quarter-over-quarter growth was enough to steal the No. 4 spot from Bank of America Corp.
Capital One managed to grow its auto loan book by $5.3 billion in 2012, a 24.5% increase over its year-end 2011 totals. The company's past due loans have also ticked up; 7.6% of the company's auto loans were either past due or in nonaccrual status at the end of 2012, up from 7.4% a year earlier. Richard Fairbank, Capital One's CEO, noted during the company's fourth-quarter 2012 conference call that competition has entered the subprime and prime auto space "very significantly" and margins were coming down. He later remarked that auto underwriting is getting looser with FICO requirements relaxing a little as more lenders enter the subprime market and loan terms are being extended.
Pentagon Federal Credit Union posted the highest quarterly growth rate in auto loans among the top 25, growing its book by 10.9% in the fourth quarter. Pentagon prices its loans very competitively. Not including any current rate specials, Pentagon Fed's average rate on a 60-month new car loan was 2.74% as of SNL's most recent rate collection date, significantly below the national average rate of 4.24%.
A number of U.S. banks with foreign parents also fared well in the quarter. Two of Canada's banking behemoths, Bank of Montreal and Toronto-Dominion Bank, saw their U.S. subsidiaries, BMO Financial Corp. and TD Bank US Holding Co., grow their auto loans by 7.6% and 5.3%, respectively, in the quarter. BancWest Corp., a subsidiary of France's BNP Paribas SA increased its auto book by 4.6% in the quarter, as well.
Huntington Bancshares Inc. posted the largest relative quarterly decline among the top 25 after completing its second auto loan securitization of 2012. The company securitized $2.3 billion in auto loans in 2012 and plans two securitizations in 2013, according to the company's 2012 Form 10-K.
Puerto Rico-based Oriental Financial Group Inc. entered the top 100 list at No. 35 after completing its acquisition of Bilbao, Spain-based Banco Bilbao Vizcaya Argentaria SA's BBVAPR Holding Corp. in December 2012. The company posted $1.03 billion in auto loans at the end of 2012 with approximately one-eighth of the portfolio either past due or in nonaccrual status.
[headlines]
--------------------------------------------------------------
Nation's 50 largest credit unions
Little Business Loans
By David Hayes and Kiah Lau Haslett, SNL Financial


The nation's largest credit unions continued to grow in 2012, as the sector booked its highest aggregate net income ever.
Aggregate net income at the nation's credit unions jumped 33.54% in 2012 to a record $8.6 billion, according to SNL data, but there was limited movement for spots in the top 10 largest institutions from the year prior and little jostling in the top 50. At $52.44 billion in assets, Vienna, Va.-based Navy Federal Credit Union remained far and away the largest credit union in the United States, more than double the size as the next biggest credit union, Raleigh, N.C.-based State Employees' Credit Union.
Assets grew 11.74% in 2012 at Navy Federal as loans and leases rose 9.84%. One new initiative was the July 2012 launch of its loan participation program, as Navy Federal began buying business loans from other credit unions close to their business lending cap of 12.25% of assets. Navy Federal declined to comment for this story.
State Employees' Credit Union toyed with the idea of entering traditional member small-business lending in 2012 but formally decided against it, Mike Lord, senior vice president of finance and accounting said. Business loans are limited to the mortgages it offers on rental properties, but it was still the sixth-largest credit union business lender with $455.3 million loans as of June 30, 2012, according to SNL Financial.
There are now four credit unions with more than $10 billion in assets, as Boeing Employees Credit Union's popular mortgage programs pushed it above the threshold and into the regulatory scrutiny of the Consumer Financial Protection Bureau.
The credit union is still advertising a 12-year mortgage product with no fees targeting older homeowners with low balances who might not be otherwise inclined to refinance, as well as making members more aware of its jumbo loans. Jumbo loan origination jumped 189% in 2012 from its admittedly low base in 2011, Tom Berquist, senior vice president of member strategies said. It is also adjusting its offerings to appeal to more member small-business owners, mostly sole proprietors, and it reported increased credit card applications and new accounts in 2012 after promoting the product and rates.
[headlines]
--------------------------------------------------------------
[headlines]
--------------------------------------------------------------
Classified ads—Asset Management

Leasing Industry Outsourcing
(Providing Services and Products)

Asset Management: Atlanta, GA
premier provide accounts receivable management functions from 3rd Party contingency collections to Portfolio Purchasing. Contact George Elliott, National Account Manager. 678-694-9063,
www.westassetmanagement.com


Asset Management: Boston, MA
Nationwide appraisals, remarketing, audits, inspections and more! Over 15-years industry experience and dedicated to deliver personal, prompt, professional services.
Call Chris @ 508-785-1277
Email:email


Asset Management: Minneapolis, MN
NetSentric provides services to leasing companies: Inspection, Appraisals, Auditing, Warehousing, Repossession, Asset Management, Repairs, Remarketing and Field Service for Electronics and Computing Technology.
Email: jcahill@netsentricinc.com


Asset Management: Monroe, NC
Recover a greater return on your investment. We specialize in the woodworking, pallet, sawmill and forestry industries.
Carolinamachinerysales.com/
Melinda Meier (704)288-1904 x10
Asset Management: Nationwide
BUYER/LENDER BEWARE. Don't sign anything until Collateral Verifications Inc. goes onsite, knocks on the door and gets the facts.
http://www.i-collateral.com
Email: mark@i-collateral.com

Nationwide
Seasoned and fair priced workforce is at your service for all lease collections, repossessions, and asset liquidations, appraisals. Call Nassau Asset Management 800-462-7728 dcastagna@nasset.com


Asset Management: NorthWest Sequent provides collateral recovery, remarketing, and storage services to lenders with assets located in the greater Pacific Northwest. Professional services at reasonable pricing. Contactrossr@sequentam.com

Asset Management: Orange City, FL
We help Lessors Liquidate un-wanted Assets valued at $750,000+. It's an effective method of Liquidating Assets such as Jets, Planes, Helicopters, Freighters, etc.
Eric R. Sanders
Tel 386-789-9441
www.ValuedAssetSales.com
www.The-RandolphCapital.com
EQPMNTLEASING@aol.com
Asset Storage/Re-Marketing: Ohio & surrounding states. Providing no cost warehousing, condition reports, digital photos and remarketing of off-lease forklifts & industrial equipment. NAFTA wide dealer network. Email to GCochran@OhioLift.com
Asset Management
Melville, New York
Auctions, Appraisals, National Repossessions. ALL asset classes. 20+ year team works for you. Spend less, Net More… Fast!
Ed Castagna 516-229-1968
email
Asset Management:
South East US- AllState Asset Management
Recovery, remarketing, inspections. 25 years experience, dedicated to deliver, prompt, professional services.
Call Brian @ 704-671-2376
email
Asset Management: Global
Specializing in Semiconductor and Electronic Test Equipment collateral. Lender services include Consignment Sales, Remarketing, Portfolio Purchases, Inspections, De-installation, Repairs and Warehousing.
www.testequipmentconnection.com
email
Bulldog Asset Management provides recovery and remarketing services with a difference. Contingent repos, free storage and industry experts to remarket. Email:Jamie@bulldogasset.com
www.bulldogasset.com

Asset Management: Portsmouth, NH
Unique approach improves results, keeps costs down. Repossession, Storage, Inspection, Legal, Appraisal, Transport, Remarketing. Free advice and resources.Call 855.EENGINE
lendersolutions.equipmentengine.com
All "Outsourcing" Classified ads (advertisers are both requested
and responsible to keep their free ads up to date:
http://www.leasingnews.org/Classified/Outsourcing/Outsourcing.htm
How to Post a free "Outsourcing" classified ad:
http://www.leasingnews.org/Classified/Outsourcing/Outsourcing-post.htm

• Contract Negotiations • Fraud Investigations
• Credit Investigations • Skip-tracing
• Third-party Commercial Collections
John Kenny
Receivables Management
For flat fee or commissions basis

john@jkrmdirect.com | ph 315-866-1167| www.jkrmdirect.com
(Leasing News provides this ad as a trade for investigations
and background information provided by John Kenny)
[headlines]
--------------------------------------------------------------

Labrador Cross with Pug
Novato, California
Animal ID: 176972
(Tentative Name: Lady Mary)
Sex: Female
Color: Black / White
Weight: 11.9 lbs
Spayed / Neutered: Yes
Age: Baby
Size: Small
"Lady Mary is one gorgeous puppy with a personality to match. We don't actually know her genetic background, so take a guess at pug and lab. There could be some terrier in there as well, and even Affenpinscher. Who cares? You can always send in for genetic testing; we have the kits in our store.
"Socialization is key with puppies; Lady Mary has not had enough social interaction with other dogs. Puppy Classes will give her opportunities to interact, perhaps, and lots of information and answers to your questions.
"This little Lady acts more like a terrier in general. She is super smart, active, athletic, busybusybusy and thrilled to be friends with everyone. She is still teething and has a (rare) tiny temper, so we suggest a home with some dog savvy. She is the perfect age where management, structure and training will set her on the right track.
"We suggest more mature children over ten, who, with parental coaching, will be a big part of the effort to raise your puppy. Focus on teaching her self control, which includes teaching her to 'sit' and 'stay', 'wait', 'leave it', 'drop it', 'go to your bed' and other handy things. She will enjoy learning for sure.
"If you can stand the cuteness of Lady Mary, having fun with many toys and sweet kisses, and you are prepared for the hard work that goes into raising a puppy, you can't do better. It makes me happy just thinking about her."
Marin Humane Society
171 Bl Marin Keys Blvd, Novato, CA 94949
Phone 415.883.4621
Contact Information:
http://www.marinhumanesociety.org/site/c.aiIOI3NLKgKYF/b.78

Adopt-a-Pet by Leasing Co. State/City
http://www.leasingnews.org/Conscious-Top%20Stories/Adopt_Pet.htm

Adopt a Pet
http://www.adoptapet.com/
[headlines]
--------------------------------------------------------------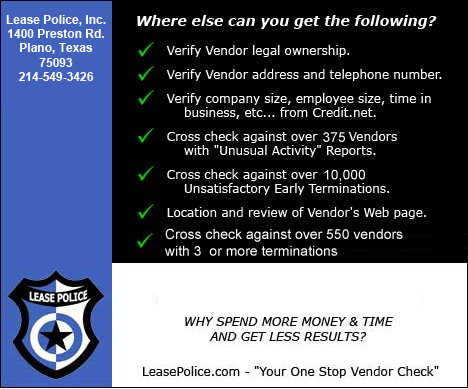 (Leasing News provides this ad "gratis" as a means
to help support the growth of Lease Police)

News Briefs----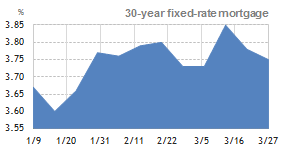 Recuperating economy lifts mortgage rates
http://www.bankrate.com/finance/mortgages/mortgage-analysis.aspx?ic_id=Top_Stories_link_1

Bank repossessions at 65-month low
http://www.upi.com/Business_News/2013/03/14/Bank-repossessions-at-65-month-low/UPI-19341363270336/

Galaxy S4 Battle to Begin
http://www.boston.com/business/2013/03/14/flagship-phones-set-for-battle/cC9B0pHgz6dDt2Lp41xV5O/story.html
http://www.mercurynews.com/business/ci_22792308/samsung-launches-new-galaxy-s4-smartphone
Senate: J.P. Morgan's Dimon withheld loss data
http://www.marketwatch.com/story/senate-jp-morgans-dimon-withheld-loss-data-2013-03-14
Reuters editor Matthew Keys faces hacking charges
http://latimesblogs.latimes.com/lanow/2013/03/thomson-reuters-editor-matthew-keys-faces-hacking-charges-.html
Boeing confident 787 could be flying again "in weeks"
http://finance.yahoo.com/news/boeing-says-proposed-dreamliner-fix-010731395.html

[headlines]
--------------------------------------------------------------




---You May Have Missed

California Farmers Press Congress for Immigration Bill
http://goldrushcam.com/sierrasuntimes/index.php/news/mariposa-daily-news-2013/144-march/7851-california-farmers-press-congress-for-immigration-bill



[headlines]
--------------------------------------------------------------



SparkPeople--Live Healthier and Longer

SparkPeople--Live Healthier and Longer


Join the 'Eat Up, Slim Down' Challenge
http://www.sparkpeople.com/myspark/challenge_detail.asp?challenge=12
[headlines]
--------------------------------------------------------------
Spring Poem
Jabberwocky
by Lewis Carroll
'Twas brillig, and the slithy toves
Did gyre and gimble in the wabe;
All mimsy were the borogoves,
And the mome raths outgrabe.
"Beware the Jabberwock, my son
The jaws that bite, the claws that catch!
Beware the Jubjub bird, and shun
The frumious Bandersnatch!"
He took his vorpal sword in hand;
Long time the manxome foe he sought--
So rested he by the Tumtum tree,
And stood awhile in thought.
And, as in uffish thought he stood,
The Jabberwock, with eyes of flame,
Came whiffling through the tulgey wood,
And burbled as it came!
One, two! One, two! And through and through
The vorpal blade went snicker-snack!
He left it dead, and with its head
He went galumphing back.
"And hast thou slain the Jabberwock?
Come to my arms, my beamish boy!
O frabjous day! Callooh! Callay!"
He chortled in his joy.
'Twas brillig, and the slithy toves
Did gyre and gimble in the wabe;
All mimsy were the borogoves,
And the mome raths outgrabe.

[headlines]
--------------------------------------------------------------
Smith introduced as new quarterback of Chiefs
http://www.kansascity.com/2013/03/13/4117591/chiefs-officially-announce-alex.html

Could Kevin Kolb be the New York Jets' Week 1 starter? Signs and sources point to 'Yes'
http://sports.yahoo.com/blogs/nfl-shutdown-corner/could-kevin-kolb-york-jets-week-1-starter-221515137--nfl.html
Source close to Brady keeps complaining about Pats
http://profootballtalk.nbcsports.com/2013/03/13/source-close-to-brady-keeps-complaining-about-pats/
Santa Clara Gets $400 Million for 49ers' Future Ticket Rights
http://blogs.kqed.org/newsfix/2013/03/14/santa-clara-gets-400-million-for-49ers-future-ticket-rights/

Steven Jackson to sign with Falcons
http://espn.go.com/nfl/story/_/id/9053053/2013-nfl-free-agency-atlanta-falcons-sign-steven-jackson
[headlines]
--------------------------------------------------------------


California Nuts Briefs---
Golden Gate Bridge Says Goodbye to Toll-Takers — and to a Personal Touch for Travelers
http://blogs.kqed.org/newsfix/2013/03/12/golden-gate-bridge-says-goodbye-to-toll-takers-and-to-a-personal-touch-for-travelers/

Beach becomes latest clash over technology titans' property
http://news.yahoo.com/beach-becomes-latest-clash-over-technology-titansproperty-003053179--sector.html

Bill, Nadia Lockyer trying to reconcile
http://www.sfgate.com/bayarea/article/Bill-Nadia-Lockyer-trying-to-reconcile-4355614.php
[headlines]
--------------------------------------------------------------


"Gimme that Wine"
http://www.youtube.com/watch?v=EJnQoi8DSE8


BERGER: Women vital to wine business
http://www.pressdemocrat.com/article/20130313/Lh
OBITUARY: HENRI KRUG
http://www.thedrinksbusiness.com/2013/03/obituary-henri-krug/
Former Screaming Eagle Co-Owner In Talks With Wind Gap Winery
http://www.winespectator.com/webfeature/show/id/48153
Out Of The Way Wine Trails
http://www.forbes.com/sites/forbestravelguide/2013/03/13/out-of-the-way-wine-trails/
Free Mobile Wine Program
http://leasingnews.org/archives/Feb2010/2_26.htm#mobile
Wine Prices by vintage
http://www.winezap.com
http://www.wine-searcher.com/
US/International Wine Events
http://www.localwineevents.com/
Winery Atlas
http://www.carterhouse.com/atlas/\
Leasing News Wine & Spirits Page
http://two.leasingnews.org/Recommendations/wnensprts.htm
[headlines]
----------------------------------------------------------------
This Day in History
1493 - Christopher Columbus returned to Spain, concluding his first voyage to the Western Hemisphere.
1697 - A band of Abnaki Indians made a raid on Haverhill, Massachusetts. Twenty-seven women and children were killed in the raid. Less than a week from childbed, Hannah Duston was captured along with her infant daughter and a nurse, Mary Neff. Hannah's husband managed to escape with their seven other children. The baby was brutally killed, and Hannah and Mary were taken northward by their captors. After a march of 100 miles, the party paused at an island (afterward known as Penacook, or Dustin, Island) in the confluence of the Merrimack and Contoocook rivers above the site of present-day Concord, New Hampshire. There the two women were held and told that after a short journey to a further village they would be stripped and scourged. On the island they met Samuel Lennardson (or Leonardson), an English boy who had been captured more than a year earlier. During the night of March 30, Hannah and the boy secured hatchets and attacked their captors; 10 were killed, 9 of them by Hannah. The three captives then stole a canoe and escaped, but Hannah turned back and scalped the 10 corpses so as to have proof of the exploit. They reached Haverhill safely and on April 21 presented their story to the General Court in Boston, which awarded the sum of 25 pounds to Hannah Duston and half that to each of her companions.
1744 - After signing the Second Family Compact with Spain, France joins the Spanish war against England. Known in the American colonies as King George's War, and in Europe as the War of the Austrian Succession, this conflict will last until 1748. Hostilities between the French and the English in North America will continue to escalate.
1767- Andrew Jackson Birthday, 7th president of the US (Mar 4, 1829-Mar 3, 1837) was born in a log cabin at Waxhaw, SC. Jackson was the first president since George Washington who had not attended college. He was a military hero in the War of 1812. His presidency reflected his democratic and egalitarian values. Died at Nashville, TN, June 8, 1845. His birthday is observed as a holiday in Tennessee.
1781 - In the Battle of Guildford Courthouse, North Carolina, British General Cornwallis achieves a Pyrrhic victory over the American forces of General Greene and General Morgan. Cornwallis suffers such severe losses that he abandons the campaign to establish British control over the Carolinas. It is the largest, most hotly-contested action of the Revolutionary War's climactic Southern Campaign. Major General Nathanael Greene and his army of 4,400 Americans contested the British invasion of North Carolina at Guilford Courthouse. Lt. Gen. Charles, Earl Cornwallis, commanded the tough professional force of 1,900 British soldiers. Greene deployed his men into smaller groups to take advantage of the terrain. The Courthouse battle was fierce. The veteran British troops were severely crippled. Cornwallis lost a quarter of his army and almost a third of his officers. Greene lost only six percent of his men. With greatly diminished ranks and depleted supplies, Cornwallis withdrew to the coast, 200 miles away.
1783- General George Washington addressed a meeting at Newburgh, NY, of Continental Army officers who were dissatisfied and rebellious for want of back pay, food, clothing and pensions. General Washington called for patience, opening his speech with the words: "I have grown gray in your service." Congress later acted to satisfy most of the demands.
1820- Maine became the 23rd state, prior to this date it was part of Massachusetts. The name of the state comes for its first use to distinguish the mainland from islands offshore. Maine was also thought to be named in honor of Henrietta Maria, Charles I of England's queen. She owned a province in France titled, Mayne. Augusta is the capital of Maine (not Georgia). As part of the Missouri Compromise between the North and the South, Maine is admitted into the Union as the 23rd state. Administered as a province of Massachusetts since 1647, the entrance of Maine as a free state was agreed to by Southern senators in exchange for the entrance of Missouri as a slave state. In 1604, French explorer Samuel de Champlain visited the coast of Maine and claimed it as part of the French province of Acadia. However, French attempts to settle Maine were thwarted when British forces under Sir Samuel Argall destroyed a colony on Mount Desert Island in 1613. Sir Ferdinando Gorges, a leading figure in the Plymouth Company, initiated British settlement in Maine after receiving a grant and royal charter, and upon Gorges' death in 1647 the Massachusetts Bay Colony claimed jurisdiction. Gorges' heirs disputed this claim until 1677, when Massachusetts agreed to purchase Gorges' original proprietary rights. As part of Massachusetts, Maine developed early fishing, lumbering, and shipbuilding industries and in 1820 was granted statehood. In the 19th century, the promise of jobs in the timber industry lured many French Canadians to Maine from the Canadian province of Quebec, which borders the state to the west. With 90 percent of Maine still covered by forests, Maine is known as the "Pine Tree State" and is the most sparsely populated state east of the Mississippi River.
http://memory.loc.gov/ammem/today/mar15.html
1827-Freedom's Journal, first Black newspaper, published by John Russwurm and Samuel Cornish
http://www.shsw.wisc.edu/library/aanp/freedom/index.html
1848-"The Californian" reported gold was discovered along the American River at a sawmill owned by Capt. John A. Sutter. News was not widely believed in San Francisco.
1848-The San Francisco Californian of March 15, 1848, says: "We entertain several reasons why slavery should not be introduced here. First, it is wrong for it to exist anywhere. Second, not a single instance of precedence exists at present in the shape of physical bondage of our fellow men. Third, there is no excuse whatever for its introduction into this country (by virtue of climate or physical conditions). Fourth, Negroes have equal rights to life, liberty, health and happiness with the whites. Fifth, it is every individual's duty, to self and to society, to be occupied in useful employment sufficient to gain self-support. Sixth, it would be the greatest calamity that the power of the United States could inflict upon California. Seventh, we desire only a white population in California. Eighth, we left the slave states because we did not like to bring up a family in a miserable, can't-help-one's-self condition. Ninth, in conclusion we dearly love the 'Union,' but declare our positive preference for an independent condition of California to the establishment of any degree of slavery, or even the importation of free blacks." Ten days later the other local journal, The California Star, said editorially; "While we sincerely entertain these views, and value the union with the United States as highly as we should, the simple recognition of slavery here would be looked upon as a greater misfortune to the territory than though California had remained in its former state, or were at the present crisis, abandoned to its fate. * * We believe, though slavery could not be generally introduced, that its recognition would blast the prospects of the country. It would make it disreputable for the white man to labor for his bread, and it would thus drive off to other homes the only class of emigrants California wishes to see, the sober and industrious middle-class of society. We would, therefore, on the part of 90 per cent of the population of this country, most solemnly protest against the introducing of this blight upon the prosperity of the home of our adoption. We should look upon it as an unnecessary moral, intellectual and social curse to ourselves and posterity."
1849-Gen. Smith, military commander of California, declared the Yerba Buena harbor to be poor because the seas are too rough and it is located on a peninsula with little water and few food supplies.
1849-Gen. Smith, military commander of California, declared the Yerba Buena harbor to be poor because the seas are too rough and it is located on a peninsula with little water and few food supplies.
1865- Battle of Averasboro NC
http://www.averasboro.com/The%20Battle.htm
http://www.jeanwellstravel.com/ncinthecivilwar.htm
http://www.averasboro.com/
1907-trumpet player Jimmy McPartland born, Chicago, Il
http://www.redhotjazz.com/McPartland.html
http://www.lib.uchicago.edu/e/su/cja/mcpphotos.html
1912-birthday of guitarist/folksinger Lightin' Hopkins, Centerville, TX His career spanned more than 30 years, even though he did not begin performing in earnest until middle age. Hopkins spent most of his life in the Houston area, recording his first hits, "Short Haired Woman" and "Baby Please Don't Go" for the local Gold Star label in 1947. Texas blues fell from favor in the mid-1950s, and Hopkins was not heard from again until 1959 when he began playing folk and blues festivals. Lightnin' Hopkins's last performance was at Carnegie Hall in 1979. He died of cancer in 1982.
http://www.blueflamecafe.com/index.html
1913-the first small claims court established for small debtors, was authorized by Kansas, to deal with cases involving not more than $20. Plaintiffs and defendants appeared without legal representation. Judges served without fee, pay, or award and were not required to be lawyers. Appeals could be take to the district court.
1916 –Trumpet player/bandleader Harry James birthday
http://www.davidmulliss.com.au/HarryJames/index.htm
1930- USS Constitution (Old Ironsides) floated out to become a national shrine.
http://www.ussconstitution.navy.mil/historyupdat.htm
http://www.ussconstitution.navy.mil/
1933-Birthday of Ruth Bader Ginsburg, U.S. Supreme Court judge appointed 1992, lifelong advocate of women's rights. She won five of the six cases that she argued before the Supreme Court, establishing the unconstitutionality of unequal treatment for men and women. She was the editor of the Harvard Law Review. Ginsburg graduated first in her class of 1959, but she was unable to find a job in a law firm; neither mothers nor Jews were being hired. She eventually found employment as a clerk with a federal district judge in New York with the proviso that a male appointee would be waiting when she failed. She was the first female tenured professor at Columbia University and former director of the Women's Rights Project of the ACLU. President Bill Clinton nominated Ginsburg to the Supreme Court on June 15, 1993, and the Senate overwhelmingly (96—3) approved her nomination. She took the oath of office on August 10, 1993
1937-the first birth control clinic run by a state government was opened in Raleigh, NC, by the state board of health, including a program setting up contraceptive clinics for poor married women in local maternity and child health services.
1937-the first blood bank to preserve blood by refrigeration for future use in transfusions was established by the Cook County Hospital, Chicago, IL.,
1941- Mike Love of the Beach Boys was born in Los Angeles. Love is a cousin of the three Wilson Brothers - Brian, Carl and Dennis. With their friend, Al Jardine, they formed a high school group which played under such names as the Pendletones, Kenny and the Cadets and Carl and the Passions. Mike Love and Brian Wilson wrote "Surfin'," which was a California hit in 1961 for the group, now called the Beach Boys. Murray Wilson, the father of Brian, Dennis and Carl, got the Beach Boys a contract with Capitol Records. Their hits began - "Surfin' Safari," "Surfin' USA" and "Surfer Girl." These were the songs that launched the surf music fad. They went to University High School, as I did, played in some of their pick-up bands, and yes, they really were surfers, who got up at 5am to go surfing before going to school—before the days of wet suits, too.
1941 - the most severe blizzard in modern history struck North Dakota and Minnesota. The blizzard hit on a Saturday night while many were traveling and resulted in the tragic loss of 71 lives. Winds gusted to 75 mph at Duluth, Minnesota and to 85 mph at Grand Forks, North Dakota. Snow drifts reached 12 feet in north central Minnesota.
1944-Sly Stone ( Sylvester Stewart) singer, musician born Dallas, Texas
http://www.artistinformation.com/sly_&_the_family_stone.html
1945--HERRERA, SILVESTRE S. Medal of Honor
Rank and organization: Private First Class, U.S. Army, Company E, 142d Infantry, 36th Infantry Division. Place and date: Near Mertzwiller, France, 15 March 1945. Entered service at: Phoenix, Ariz. Birth: El Paso, Tex. G.O. No.: 75, 5 September 1945. Citation: He advanced with a platoon along a wooded road until stopped by heavy enemy machinegun fire. As the rest of the unit took cover, he made a 1-man frontal assault on a strongpoint and captured 8 enemy soldiers. When the platoon resumed its advance and was subjected to fire from a second emplacement beyond an extensive minefield, Pvt. Herrera again moved forward, disregarding the danger of exploding mines, to attack the position. He stepped on a mine and had both feet severed but, despite intense pain and unchecked loss of blood, he pinned down the enemy with accurate rifle fire while a friendly squad captured the enemy gun by skirting the minefield and rushing in from the flank. The magnificent courage, extraordinary heroism, and willing self-sacrifice displayed by Pvt. Herrera resulted in the capture of 2 enemy strongpoints and the taking of 8 prisoners.
1946-Nat "King" Cole records "Route 66" written by Bobby Troupe.
1947-Ensign John W. Lee of Indianapolis, IN was commission an officer, becoming the first in the U.S. Navy. He was assigned to the U.S. S. Kearsarge.
1948- Parcel Post Air Service between the United States and 21 countries in Europe and Africa began. Service late in the year began to South America and then to the Pacific.
1954---Top Hits
Make Love to Me! - Jo Stafford
I Get So Lonely - The Four Knights
Answer Me, My Love - Nat 'King' Cole
Slowly - Webb Pierce
1955- Fats Domino records "Ain't It a Shame" which will top the US R&B standings and reach #10 on the Pop chart by July. Pat Boone's cover version, "Ain't That a Shame" would rise to #1 on the Pop chart the same month.
1955-Colonel Tom Parker becomes Elvis Presley's manager. Parker's previous show-business experience included managing country stars Hank Snow, Eddy Arnold and Gene Autry. Parker manages Presley all his life and after his death.
1956 - The musical, "My Fair Lady", opened on Broadway. The show ran for 6-1/2 years before 2,717 audiences. It became, thanks to Rex Harrison and an outstanding cast, the longest-running musical to that time.
1957-Caorl Heiss of Ozone Park, Queens , New York City won her first National Women's figure skating championship at Berkeley, CA: her second and third in 1958 and 1959; and her fourth consecutive title on January 29, 1960k,at Seattle, WA.. She won again.
http://www.worldskatingmuseum.org/chjhof.htm
1958--- Elvis Presley performs his last concert before leaving for the Army, a show at Memphis' Russwood Park. Aside from two benefit shows in 1961, this would be the last Presley concert until 1969.
1959-- The musical, No Strings, opened on Broadway at the 54th Street Theatre. Richard Kiley and Diahann Carroll starred in the show. Also featured was the show´s composer in an acting role, singing his own lyrics. The composer was Richard Rodgers.
1960- the Key Largo Coral Reef Preserve, an area 21 miles long and 3.5 wine in the Atlantic Ocean was made an Undersea park by proclamation of President Dwight David Eisenhower. This wildlife refuse contains 40 of the 52 known coral species.
1962---Top Hits
Hey! Baby - Bruce Channel
Midnight in Moscow - Kenny Ball & His Jazzmen
Don't Break the Heart that Loves You - Connie Francis
Misery Loves Company - Porter Wagoner
1966-Winners of the eighth annual Grammy awards for 1965 are announced. Record of the Year is "A Taste of Honey" by Herb Albert and the Tijuana Brass. Album of the year is Frank Sinatra's "September of My Years." Song of the Year is "The Shadow of Your Smile" by Paul Francis Webster and Johnny Mandel.
1964- My Fair Lady, by Lerner and Loewe, opened on Broadway. It ran for 6-1/2 years before 2,717 audiences. It became, thanks to Rex Harrison and an outstanding cast, the longest-running musical to that time.
1965- Elvis Presley begins filming his 19th movie, Harum Scarum, in Los Angeles.
1967-SARGENT, RUPPERT L. Medal of Honor
Rank and organization: First Lieutenant, U.S. Army, Company B, 4th Battalion, 9th Infantry, 25th Infantry Division. Place and date: Hau Nghia Province, Republic of Vietnam, 15 March 1967. Entered service at: Richmond, Va. Born: 6 January 1938, Hampton, Va. Citation: For conspicuous gallantry and intrepidity in action at the risk of his life above and beyond the call of duty. While leading a platoon of Company B, 1st Lt. Sargent was investigating a reported Viet Cong meeting house and weapons cache. A tunnel entrance which 1st Lt. Sargent observed was booby trapped. He tried to destroy the booby trap and blow the cover from the tunnel using hand grenades, but this attempt was not successful. He and his demolition man moved in to destroy the booby trap and cover which flushed a Viet Cong soldier from the tunnel, who was immediately killed by the nearby platoon sergeant. 1st Lt. Sargent, the platoon sergeant, and a forward observer moved toward the tunnel entrance. As they approached, another Viet Cong emerged and threw 2 hand grenades that landed in the midst of the group. 1st Lt. Sargent fired 3 shots at the enemy then turned and unhesitatingly threw himself over the 2 grenades. He was mortally wounded, and his 2 companions were lightly wounded when the grenades exploded. By his courageous and selfless act of exceptional heroism, he saved the lives of the platoon sergeant and forward observer and prevented the injury or death of several other nearby comrades. 1st Lt. Sargent's actions were in keeping with the highest traditions of the military services and reflect great credit upon himself and the U.S. Army.
1968 - "LIFE" magazine called Jimi Hendrix, "the most spectacular guitarist in the world."
1968-Blood, Sweat and Tears opened at the S.F. Avalon Ballroom.
1970---Top Hits
Bridge Over Troubled Water - Simon & Garfunkel
Travelin' Band/Who'll Stop the Rain - Creedence Clearwater Revival
The Rapper - The Jaggerz
It's Just a Matter of Time - Sonny James
1971 - CBS-TV announces it will cancel The Ed Sullivan Show, then the longest-running TV show in history, after 23 years.
1972-Singer Robert John scores with a remake of the Tokens' Number One hit "The Lion Sleeps Tonight." John's version goes Top Fifteen and earns him a gold record
1972-Los Angeles Radio station KHJ is raided by L.A. police after calls from listeners who feared there'd been a revolution at the station from 6:00 to 7:30 in the morning. DJ Robert W. Morgan had played Donny Osmond's "Puppy Love" over and over. The police left without making any arrests.
1975- Olivia Newton-John enjoyed her second US #1 album with "Have You Ever Been Mellow".
1977- "Eight is Enough" premiers on TV. This one-hour comedy-drama was set in Sacramento and starred Dick Van Patten as Tom Bradford, a columnist for a local paper and a widower with eight children. Diana Hyland played his wife Joan; she died from cancer after filming five shows. The children were played by Grant Goodeve, Lani O'Grady, Laurie Walters, Susan Richardson, Dianne Kay, Connie Needham, Willie Aames and Adam Rich. In the fall of 1977 Betty Buckley joined the cast as tutor Abby Abbott, who later married Tom. Most of the cast was reunited for Tom's 50th birthday on "Eight Is Enough: A Family Reunion" shown on Oct 18, 1987.
http://www.becoming.net/eie/
http://www.tvtome.com/tvtome/servlet/ShowMainServlet/showid-691/
1977-"Three's Company" appears on TV. This half-hour comedy featured two girls and a guy sharing an apartment. In order for the landlord to go along with the living arrangements, Jack Tripper, played by John Ritter, had to pretend he was gay. Cast included Joyce DeWitt, Suzanne Somers, Norman Fell, Audra Findley, Richard Kline, Don Knotts and Priscilla Barnes. The last telecast aired on Sept 18, 1984.
http://www.threescompany.com/tcompany/www/
http://www.sitcomsonline.com/threescompany.html
1978---Top Hits
(Love Is) Thicker Than Water - Andy Gibb
Night Fever - Bee Gees
Lay Down Sally - Eric Clapton
Mamas Don't Let Your Babies Grow Up to Be Cowboys - Waylon & Willie
1978-"American Hot Wax," a film about a week in the life of pioneer rock & roll disc jockey Alan Freed, premieres in New York. The soundtrack features Jackie Wilson, Buddy Holly, the Moonglows, Drifters, Spaniels, Cadillacs, Zodiacs and others.
1981-the National Football League prohibited the use of any sticky substances on the body uniform or equipment of any player. The rules change was largely aimed a the defensive unit of the Los Angeles Raiders, winners of the 1981 Super Bowl, and in particular at LA defensive back Lester Hayes, who coated his arms and chest with Stickum and intercepted 13 passes during the 1980 season.
1984- Severe thunderstorms in Arkansas produced 2 violent (F4) tornadoes. The first tornado tracked 48 miles through Van Buren, Cleburne, and Independence counties. 2 people were killed and 13 were injured. 63 homes and 22 mobile homes were destroyed. The tornado lifted the highway 16 bridge and threw it into Greers Ferry Lake. The bridge was 1/4 mile long and had a large steel superstructure. The second tornado tore through Jackson and Poinsett counties with 5 people killed and 12 injured
1985- "Mr. Belvedere" premiers on TV. A sitcom about a sarcastic, talented, wise British housekeeper and his love-hate relationship with a Pittsburgh family. It starred Christopher Hewett as Lynn Belvedere, former baseball player Bob Uecker as his employer/antagonist sportswriter George Owens, Ilene Graff as George's wife Marsha, a law student, Rob Stone as Kevin, Tracy Wells as Heather and Brice Beckham as mischievous Wesley. At the end of each episode, Mr. Belvedere narrated the day's lesson as he wrote in his journal, and ended the show on a funny note. The last telecast aired July 8, 1990.
http://www.sitcomsonline.com/mrbelvedere.html
http://us.imdb.com/title/tt0088576/
1986---Top Hits
Sara - Starship
These Dreams - Heart
Secret Lovers - Atlantic Starr
I Could Get Used to You - Exile
1987-Bryan Adams' "Heat of the Night" becomes the first commercially released cassette single, or cassingle, in the U.S.
1987 - The place: Orlando, Florida. The golf course: the Arnold Palmer-designed Bay Hill layout. The tournament: the Bay Hill Classic. Don Pooley showed the golf world what a true million-dollar swing looked like, as he made a hole in one during the final round. The tournament sponsor had offered a million dollars to anyone making an ace. Pooley didn't win the tourney, but won a lot more than anyone else.
1987 - Andrew Lloyd Webber's "Starlight Express" opened on Broadway. This was the first ever roller-skating musical.
1988- "The Wonder Years" premiere on TV. A coming-of-age tale set in suburbia in the 1960s and 1970s. This drama/comedy starred Fred Savage as Kevin Arnold, Josh Saviano as his best friend Paul and Danica McKellar as girlfriend Winnie. Kevin's dad was played by Dan Lauria, his homemaker mom by Alley Mills, his hippie sister by Olivia d'Abo and his bully brother by Jason Hervey. Narratator. Daniel Stern was the voice of the grown-up Kevin. The last episode ran Sept 1, 1993 but it remains popular in syndication.
http://www-personal.umich.edu/~kpearce/wy.html
http://www.imdb.com/title/tt0094582/
1988 - More than one hundred hours of continuous snow finally came to an end at Marquette MI, during which time the city was buried under 43 inches of snow. Unseasonably cold weather prevailed in the southeastern U.S., with forty-one cities reporting record low temperatures for the date.
1989- The Rolling Stones sign a contract for $70 million -- the largest ever amount to that time -- for their upcoming US tour.
1990 - Fifty-three cities reported record high temperatures for the date as readings warmed into the 70s and 80s from the Gulf coast to the Great Lakes Region. Charleston WV was the hot spot in the nation with a record high of 89 degrees. It was the fourth of five consecutive days with record warm temperatures for many cities in the eastern U.S. There were 283 daily record highs reported in the central and eastern U.S. during between the 11th and the 15th of March.
1993 - 69 daily low temperature records were broken over the eastern US as cold air persisted behind the "blizzard of '93". Elkins, West Virginia recorded 5 degrees below zero to break its old record by 15 degrees and New Orleans, Louisiana dropped to 31 degrees to break its old record by 9 degrees. Fort Myers, Florida shivered at 39 degrees.
1994- .9 inches of snow on this day brought the seasonal snowfall total at Binghamton, New York to 123.2 inches -- the city's snowiest winter ever.
1997-Dave Andreychuk of the New Jersey Devils became the 26 th player in the National Hockey League and the second in two days to score 500 regular-season goals. Andreychuk's goal helped the Devils beat the Washington Capitals, 3-2.
1997-The University of North Carolina men's basketball team defeated Colorado, 73-56, in the second round of the NCAA tournament to give coach Dean Smith the 877 th victory of his career, one more than Adolph Rupp. Smith's win, his 63 rd in NCAA play, came in his 36 th season as a head coach.
1999-Paul McCartney, Bruce Springsteen, Billy Joel, Dusty Springfield, the Staples Singers, Del Shannon, Curtis Mayfield and Beatles producer George Martin are among those inducted into the Rock and Roll Hall of Fame. Springfield died just 11 days before.
2003--Many thousands of anti-war demonstrators marched in SF, Washington DC and around the world.
2004 - The Rock And Roll Hall Of Fame inducts Bob Seger, George Harrison, The Dells, ZZ Top, Jackson Browne, Prince, and Traffic at their annual ceremony in New York City.
2006 - Remnants of Fats Domino's three pianos are discovered and saved by the Louisiana State Museum after attempting to salvage his Ninth Ward home after Hurricane Katrina.
2008 - The musical I Am Who I Am, based on the life of singer Teddy Pendergrass, opens in Chicago.
-------------------------------------------------------------

SuDoku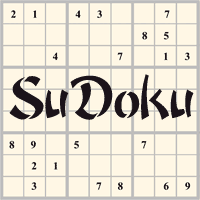 The object is to insert the numbers in the boxes to satisfy only one condition: each row, column and 3x3 box must contain the digits 1 through 9 exactly once. What could be simpler?
http://leasingnews.org/Soduku/soduko-main.htm
--------------------------------------------------------------

Daily Puzzle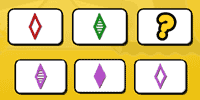 How to play:
http://www.setgame.com/set/puzzle_frame.htm
Refresh for current date:
http://www.setgame.com/set/puzzle_frame.htm
--------------------------------------------------------------


http://www.gasbuddy.com/
http://www.gasbuddy.com/GB_Map_Gas_Prices.aspx
http://www.gasbuddy.com/GB_Mobile_Instructions.aspx
--------------------------------------------------------------

Weather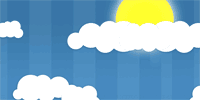 See USA map, click to specific area, no commercials
--------------------------------------------------------------

Traffic Live---
Real Time Traffic Information
You can save up to 20 different routes and check them out with one click,
or type in a new route to learn the traffic live
--------------------------------