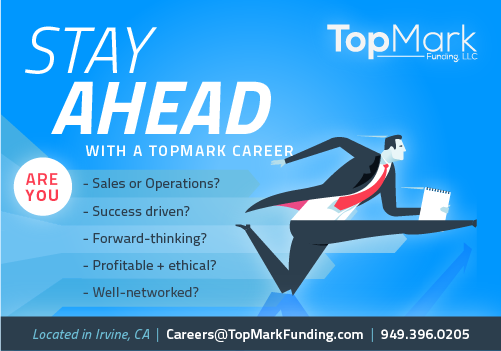 Friday, March 11, 2016
Today's Equipment Leasing Headlines

Problems Continue at Axis Capital, Grand Island, Nebraska
by Christopher Menkin
New Hires---Promotions in the Leasing Business
and Related Industries
Leasing Industry Ads---Help Wanted
Opportunity Knocks
Channel Partners February's Last 20 Deals
Business Type/FICO/TIB/Annual Revenues/Term/Funding Amount
Bank of West Ruling: Broad Form Attorney Fee Clauses
May Assist Lessors to Defend Bankruptcy Actions
By Tom McCurnin, Leasing News Legal Editor
Leasing/Finance Conferences
Complete Update – New Information
Knights of Cups/Cemetery of Splendor
Spectre/Grandma/Death by Hanging
Film/Digital Reviews by Fernando Croce
Terrier Blend
Atlanta, Georgia Adopt a Dog
Attorneys Who Specialize in
Banking, Finance, and Leasing
News Briefs---
Online Lenders Drawing More Scrutiny by Regulators
Consumer Financial Protection Calls for Complaints
Ex-Rabobank Boss Gets 2 Years,
Trader 1 Year For Libor Scheme
$300B Capex Lost in Recession Goes Unreplaced
Capital Spending Has Not Been Replaced
Spelling mistake prevented hackers taking $1bn in bank heist
They Only Got Away with only $80,000
Why this big bank has okayed jeans, scooters and Foosball
at work to Win Over Coders and Engineers
6 graphics that show FinTech investment is booming
"reached new high of $13.8 billion last year"
Investment in Financial Technology is
Future of Canadian Banking, Says PwC
American oversight of financial tech looks
so 2007
Broker/Funder/Industry Lists | Features (writer's columns)
Top Ten Stories Chosen by Readers | Top Stories last six months
www.leasingcomplaints.com (Be Careful of Doing Business)
www.evergreenleasingnews.org
Leasing News Icon for Android Mobile Device
You May have Missed---
SparkPeople--Live Healthier and Longer
Winter Poem
Sports Briefs---
California Nuts Brief---
"Gimme that Wine"
This Day in American History
SuDoku
Daily Puzzle
GasBuddy
Weather, USA or specific area
Traffic Live----
######## surrounding the article denotes it is a "press release" and was not written by Leasing News nor information verified, but from the source noted. When an article is signed by the writer, it is considered a "by line." It reflects the opinion and research of the writer.


Email Leasing News to a colleague and recommend they subscribe.
It's easy. Have them email: kitmenkin@leasingnews.org
with "subscribe" in the subject line.

---

[headlines]
--------------------------------------------------------------
Problems Continue at Axis Capital, Grand Island, Nebraska
by Christopher Menkin
DBRS, who stated they are "a globally recognized provider of timely credit rating opinions that offer insight and transparency across a broad range of financial institutions, corporate entities, government bodies and various structured finance product groups," reports that Axis Equipment Finance Receivables III LLC, Series 2015, show cumulative net losses for December 15, 2015 at $2.2 million, compared to six months ago: $123,748. Total delinquencies December 15, 2015 are 1.9% compared to six months ago at .22%.

click to view larger
Please note the Delinquency History chart at the bottom

click to view larger
Leasing News reported January 4, 2015: "There are several changes at Axis Capital, Grand Island, Nebraska, specialists in the small and mid-ticket finance ranging from $10,000 to $2 million. They are very popular with brokers for the low rates and that they reportedly value collateral over credit or financial statements." (1)
The story brought a press release from Axis Capital making the
changes "official." (2) It was noted: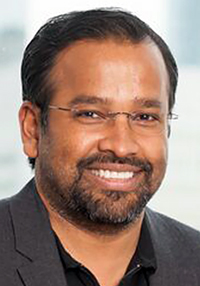 "Mostafiz ShahMohammed, current Chairman of Axis, has taken on the additional role of CEO."
Not addressed were the reasons for the changes, or the financial condition of the companies and their portfolios. At this point, no one appears to want to go on the record, and a call to DBRS to discuss the December 15, 2015 cumulative net losses was not returned.
It appears there is more to the story, but not for publication at this time.
(1) Personnel Changes at Axis Capital
Grand Island, Nebraska
http://leasingnews.org/archives/Jan2106/01_04.htm#axis
(2) AXIS Capital Board of Directors Announces
Expansion of Senior Management Team
http://leasingnews.org/archives/Jan2016/01_08.htm#axis
[headlines]
--------------------------------------------------------------
New Hires---Promotions in the Leasing Business
and Related Industries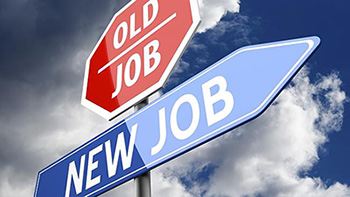 Thomas J. Brennan IV was hired as Business Development Manager at Patriot Consulting, Mount Laurel, New Jersey. Previously, he was Business Development Manager, Marlin Business Services Corp. (January, 2012 – January 2013) "Quickly excelled in my role within the organization and became # 1 Salesperson out of 121 during my time there."); Licensed Mortgage Banker, Infinity Home Mortgage Company Inc. (January, 2008 – December, 2011). Education Courses: Rutgers, The State University of New Jersey, Rutgers Business School, Bachelor's degree, Business Administration and Management, General, 3.2 (2005 – 2007). Business Administration and Business Management. Activities and Societies: Dean's List. Courses:
Business Management, Strategic Marketing, Financial Accounting, Mergers & Acquisitions, Money and Banking. Burlington County College, Associate's degree, Business Administration and Management, General, 3.5 (2002 – 2004). ( "Worked hard to keep my grades up to allow for a smooth transfer into Rutgers School of Business.) Deans List. Lenape High School, All Subjects (1997 – 2001). Everything Required. Activities and Societies: Part of the Lenape Golf Team and Football Team
https://www.linkedin.com/in/thomas-j-brennan-iv-1ab2a1a

Greg Brown, CPA, has joined Blue Bridge Financial, LLC, Buffalo, New York, as Controller. "(He)...previously held the positions of Associate Vice President and Financial Analyst with Citi, and Accountant with Rich Products Corporation. In his new role, Mr. Brown will be responsible for all oversight of Blue Bridge's financial activities including internal and external reporting, accounting and treasury management...Mr. Brown possesses a Bachelor of Arts in Accounting and a MBA in Finance from SUNY at Buffalo."

Jeff Emrich was hired as Vice President of Information Technology, Blue Bridge Financial, Buffalo, New York. Previously, he was Vice President Information Systems Manager, Crestmark Bank (October, 2014 – February, 2016); Chief Information Officer and Chief Technology Officer, TIP Capital, a Crestmark Bank Company (May, 2002 – October, 2014); Director of Information Systems, Lease Corporation of America (June, 1997 – April, 2002); Office Manager, Mittra & Associates (September, 1995 – June, 1997).
Organization: Equipment Leasing & Finance Association and Foundation, Operations & Technology Conference Board Member. Education: Walsh College, Masters of Science, Business Information Technology (2000 – 2002). Central Michigan University, Bachelor of Science, Computer Science (1990 – 1992).
https://www.linkedin.com/in/jeffreyemrich
Shawn Eshraghi was hired as National Accounts Manager at Alliance Funding Group, Irvine, California. Previously, he was Fitness Manager, 24 Hour Fitness (October, 2014 – January, 2016). Languages: English, Farsi, Spanish. Education: University of California, Irvine. Bachelor's Degree, Political Science and Government (2009 – 2013). Political Science major with emphasis on Pre-Law. Graduated in under four years, while working full-time. Upper-division courses focused on Business Administration. Upper-division courses focused on Sports Confidence. Upper-division courses focused on Human Body Mechanics Activities and Societies: UCI Crew Team
https://www.linkedin.com/in/shawneshraghi

Jeffrey Griffin was hired as Vice President and Director, Rail Leasing, Omaha, Nebraska. Previously, he was Vice President, Freight Car Leasing, SMBC Rail Services (December, 2013 – February, 2016); Vice President, Freight Car Leasing, Flagship Rail Services, LLC (May, 2011 – November, 2013); Vice President, Freight Car Leasing, AIG Rail Services, Inc (February, 2008 – May, 2011); National Account Manager, GE Commercial Finance (January, 2007 – January, 2008); Sr. Account Manager, Coal Sales, GE Rail Services (2004 – 2007); Sr. Business Manager Energy Sales, Union Pacific Railroad (1990 – 2004). Education: Bellevue University, MA, Management (1995 – 1997). Clark Atlanta University, BS, Biology (1983 – 1988).
https://www.linkedin.com/in/jeffrey-griffin-76b4b47

Janice "Jan" Ibey was hired as Sales Executive for the Middle Market Lending at National Funding, San Diego, California. Previously, she
was President & CEO, Cinergy Commercial Capital, Inc. (November, 2009 - March, 2016); Co-Founder & Sr. Managing Partner, Transcendence Advisors, LLC (September, 2014 – September, 2015); Co-Founder & EVP/COO, Fortes Financial (July, 2007 – December, 2008); Managing Director, Capital Markets, Finance America LLC (January, 2000 – September, 2005); SVP, Capital Markets, AMRESCO (June, 1996 – December, 1999). Volunteer: Board Chairman (a 501(c)3 non-profit organization). Serna Academy Foundation (an OC Sober High School). Planned Giving Advisory Council, Olive Crest
(February, 2013).
https://www.linkedin.com/in/janibeyfinance

Martin Klotzman was promoted to Marketing and Business Operations Manager, Ivory Consulting Corporation, Walnut Creek, California. He joined the firm January, 2013 as Marketing Analyst; January, 2015, promoted to Associate, Sales and Marketing. Prior, he was Lead Math and Business Tutor, Campus Academic Research Program (May, 2012 – December, 2012). Languages: English, Spanish. Honors: San Francisco State University, Honor Roll: 2009-2013. Volunteer: Emerging Talent Advisory Council. Equipment Leasing and Finance Association, September 2014, Education. StartOut Steering Committee, StartOut (September, 2015). Education: San Francisco State University Master of Business Administration (M.B.A.), Sustainable Business (2012 – 2014). San Francisco State University, Bachelor's, Corporate Finance (2008 – 2012). Activities and Societies: FAME (Financial Analysis Management Education)
https://www.linkedin.com/in/martin-klotzman-mba-92431945

Brian Ris was hired as Indirect Originations Manager at Flagstar Bank,
Troy, Michigan. Previously, he was Vice President and Alternate Group Manager, Comerica Bank / Comerica Leasing (September, 1994 – March, 2016); Credit Analyst, Comerica Bank (November, 1992 – September, 1994). Education: Wayne State University, MBA, Finance (1993 – 1995). Oakland University, Bachelor of Science, Finance (1988 – 1991).
https://www.linkedin.com/in/brian-ris-39983724

Scott Rosenheck was hired as Senior Accountant, Blue Bridge
Financial, LLC, Buffalo, New York. Previously, he was Staff Accountant
Chiampou Travis Besaw & Kershner (October, 2012 – March, 2015);
Compliance Intern, Beacon Federal (May, 2010 – August, 2011); Tax Assistant, Niagara University (January, 2009 – April. 2011); Research Consultant, Research In Motion (September, 2008 – December, 2008).
Volunteer: Special Olympics Coach, Special Olympics, January, 2012,
Certified Special Needs Coach and CPR, Special Olympics New York
(January, 2010 – May, 2010). Education: Niagara University Master of Business Administration, Accounting (2011 – 2012). Niagara University, Bachelors of Business Administration, Accounting (2007 – 2011). Activities and Societies: Beta Alpha Psi, Accounting Society.
https://www.linkedin.com/in/scott-rosenheck-67509342

Brian Whelan was hired as EMEA Sales Financing Manager at Commvault, Reading, United Kingdom. Previously, he was Sales Director, UK & Ireland, Oracle Financing, Oracle Corporation (June, 2012 – March, 2016); Regional Financing Manager, Oracle Corporation (August, 2008 – July 2012). Creator and Moderator, www.theLeaseBlog.com (January, 2007 – June, 2011);
Director/Owner, INTERIMUS Limited (January, 2007 – August, 2008);
UK IT Sales Leader. He joined GE Commercial Finance as UK Business Development Manager - Sun Microsystems, 1990; promoted February, 1999 to European Product Marketing Manager - Sun Microsystems Finance; promoted, 2001, European Progamme Manager - NCR; promoted April, 2003, European Sales Leader - Industrial Programmes; promoted April, 2005, European Sales Force, Effectiveness Leader; promoted, January 2006, UK IT Sales Leader. Prior, he was Funding Manager, Dresdner Kleinwort Wasserstein
(1990 – 1997). Education: Crewe & Alsager College of Higher Education (1986 – 1989). Holyhead County Secondary School
(1979 – 1986).
https://uk.linkedin.com/in/brianwhelan

Scott Woodring was hired as Vice President, Indirect Channel, CG Commercial Finance, Irvine, California; he is based out of Lincoln, Nebraska. Previously, he was Business Development Officer, LCA Financial, LLC (January, 2015 -March, 2016); Business Development, Account Manager, Lease Team (June 2012-January 2014); Territory Manager, AXIS Capital, Inc. (2011–June 2012); President/National Accounts, Manager, Heartland Commercial Finance, Ltd. (2009–2011); Vice President, Sales & Marketing, Dakota Financial, LLC (2006–2009); Vice President, Sales & Marketing, Pawnee Leasing Corporation (2003–2006); Regional Sales Manager, Fisher-Anderson, L.C. (1998–2003). Education: University of Nebraska-Lincoln, Bachelor's degree, Advertising/Marketing.
https://www.linkedin.com/in/scott-woodring-17454337
[headlines]
--------------------------------------------------------------
Leasing Industry Help Wanted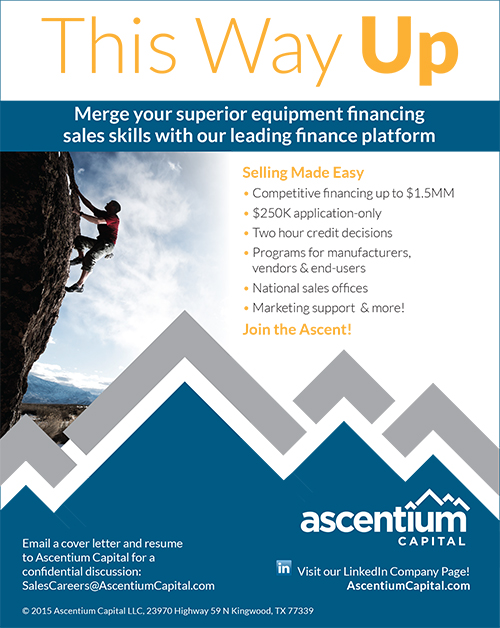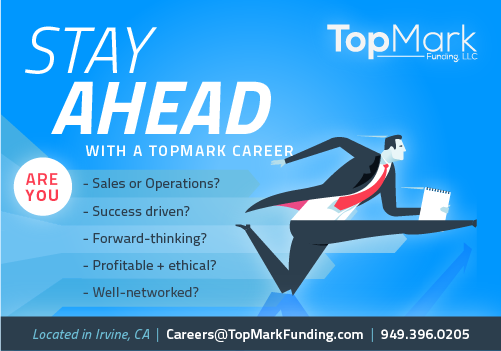 For information on placing a help wanted ad, please click here:
http://www.leasingnews.org/Classified/Hwanted/Hwanted-post.htm

Please see our Job Wanted section for possible new employees.
[headlines]
--------------------------------------------------------------
[headlines]
--------------------------------------------------------------
Bank of West Ruling: Broad Form Attorney Fee Clauses
May Assist Lessors to Defend Bankruptcy Actions
By Tom McCurnin
Leasing News Legal Editor
Attorneys and Law Firms
James Allan Tiemstra, Lisa Lenherr, Tiemstra Law Group, PC, Oakland, CA, for Appellant.
Dennis Douglas Davis, Goldberg, Stinnett, Davis & Linchey, Petaluma, CA, for Appellee.
In re Tenderloin Health, No. 15-CV-01173-JSW, 2015 WL 7015559 (N.D. Cal. Nov. 12, 2015).
Bank of the West loaned Tenderloin Health an undisclosed sum of money documented by a promissory note and a broad form security agreement with a balance due of about $190,000. Tenderloin Health sold the property, and the Bank received the $190,000 out of escrow. Additionally, the Debtor deposited $526,402 from the sale in an account maintained by the Bank.
Although the Bank was secured, the security interest was not real property related, and thus, the $190,000 was a gratuitous payment. However, the $526,000 was subject to the Bank's right of set off (called a banker's lien).
Tenderloin Health filed a Chapter 7 within 90 days of the close of escrow, and the trustee naturally sought the $190,000 as a preference. It was an unsecured payment, made within 90 days for an antecedent debt. The trustee filed an adversary action for preference on the $190,000.
But the Bank retained some creative lawyers who argued that while the $190,000 might have to be paid back, the Bank still had a lien to the extent that the Debtor owed it any money on the funds on deposit, which would more than cover the $190,000. Since the right of a banker's lien or set off is preserved with the Bankruptcy Code, the Bank argued it was not required to pay back the $190,000.
The trustee argued that the Bank had no right of offset when preferential payments are deposited into a bank account. That might be true, but the Bank cheerfully cashed the check for $190,000 and the $526,000 was other money, so the trustee got her facts wrong.
The bankruptcy court ruled in favor of the Bank. The trustee appealed. The Bank elected to have the District Court for appeal, instead of the typical Bankruptcy Appellate Panel. That appeal affirmed the Bankruptcy Court decision. The trustee has appealed to the 9th Circuit.
The Bank then moved for recovery of its attorney fees. The Bank's note provided for the borrower to pay the lender's costs "to help collect," including attorney's fees, and the Bank's security agreement provided for the borrower to pay the lender's attorney's fees "in connection with the enforcement of this Agreement."
Therefore, the Bank argued that it was entitled to recovery of its fees from the $526,000 it had on deposit. The problem was that this was an action brought by the bankruptcy trustee. The action was not about "collecting" the debt or about "enforcing" either of the agreements. The action concerned its rights to set off, not an action on the note or security agreement.
Thus, the Bankruptcy Court held that the Bank could not recover its attorney fees. On appeal to the District Court, the Bank cited cases dealing with a bankruptcy fraud claim brought against a bank to defeat its contract. But expending attorney fees defending a contract is not the same as a bank's right of set off which is completely independent of its contract rights.
Therefore, the District Court ruled that the Bank could not recover its attorney fees.
What are the lessons here?
• First, When Drafting an Attorney Fee Clause Make It Broad. I might suggest something like this, the short form clause:
"If a suit, action, arbitration or other proceeding of any nature whatsoever is instituted in connection with any controversy arising out of this note, security agreement or the bank's relationship with the borrower, instituted by the borrower or any third party, the prevailing party may recover ……."
There are many other multiple sentence versions that go on and on, which would have also done the trick.
• Second, I Was Sickened By the Trustee's Appeals. I know that trustees often refer these preference matters to contingency counsel who over-litigate matters to extract a settlement, but a full blown adversary case and two appeals? That is just plain wrong.
Bank of the West Adversary Ruling (6 pages)
http://www.leasingnews.org/PDF/BankWestRuling2.pdf
Tom McCurnin is a partner at Barton, Klugman & Oetting
in Los Angeles, California.
Tom McCurnin
Barton, Klugman & Oetting
350 South Grand Ave.
Suite 2200
Los Angeles, CA 90071
Direct Phone: (213) 617-6129
Cell (213) 268-8291
Email: tmccurnin@bkolaw.com
Visit our web site at www.bkolaw.com
Previous Tom McCurnin Articles:
http://www.leasingnews.org
Previous Tom McCurnin Articles:
http://www.leasingnews.org/Conscious-Top%20Stories/leasing_cases.html

(Leasing News provides this ad as a trade for appraisals and equipment valuations provided by Ed Castagna)
[headlines]
--------------------------------------------------------------
Leasing/Finance Conferences --- 2016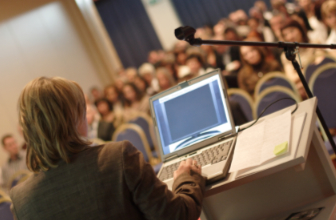 ---
March 22
14th Annual IMN/ELFA
Investors Conference
Union League Club
New York, New York


Bruce Kropschot, Senior Managing Director and
Merger & Acquisition Advisory Practice Leader, The Alta Group,
will be covering the Investors Conference for Leasing News.
---


LendIt USA 2016
April 11 – 12
San Francisco, California
Over 130+ Exhibitors. 4,000
decision-makers from over 20 countries
http://www.lendit.com/usa/2016
---
April 19 - 21
28th Annual National Funding Conference
Siwssotel Chicago
Chicago, Illinois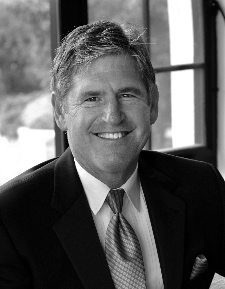 Paul J. Menzel, CLFP, President & CEO, Financial Pacific Leasing, Inc.,
a subsidiary of Umpqua Bank, will be reporting on the National Funding
Conference for Leasing News readers.
The Women in Leasing LinkedIn Group will be having a luncheon at the Signature Room at the 95th in Chicago, Illinois, on Thursday, April 21st from 1:00pm – 3:00pm just after the 28th Annual ELFA National Funding Conference. Cost is $45. Please email credit card information.
Shari Lipsky, CLFP
ECS Financial Services
slipski@ecsfinancial.com
P.S.
There are a few ladies that have already let me know that they can't make it on Thursday, so I am looking at putting a small group of 4-6 together for Tuesday at 1:00. If you would be interested in that lunch, please email me.
---


Transact 16
April 19 – 21
Las Vegas, Nevada
4,000 Attendees
http://electran.org/events/transact16/
---
April 28 – April 30, 2016
2016 Annual Conference
25th Anniversary
Tropicana Las Vegas
Las Vegas, NV
Every week until the conference, NAELB will draw the name of a Broker registered to attend the conference to win a free airport transfer by limousine! Register now for your chance to win!!

Founding and Charter Members (*NAELB Past Presidents)
Joel Addison, Jim Blizzard, Bo Bohannan, Jim Borland*, Renee Fox, Fred Leo, Mike Losey*, Tom Madonna, Barry Marks, Jim McKee, Doug Mills, Gerry Oestreich*, Bob Otterbacher*, Dave Pittman, Neal Roth, Bruce
Sciotto, June Sciotto* and Leo Timmerman.
Past Presidents
Bob Bell, Corey Bell, Jim Borland, Bud Callahan, Donna Cole, Gerry Egan, Jack Harvey, Mike Losey, Mike Meacher, Joan Modes, Brian Montgomery, Gerry Oestreich, Robert Otterbacher, Spencer Richman, June
Sciotto, Patrick Sponsel, Sonia v.M. Stoddard and Heather von Bargen.
Exhibitor Listing (as of 3/10/16)
360 Equipment Finance
Amerisource Funding
Axis Capital
Banc of California, N.A.
Bankers Capital
BlackRiver Business Capital, LLC
Bryn Mawr Funding
BSB Leasing
C.H. Brown Co., LLC
Channel Partners Capital -
CLFP Foundation
Cobra Capital LLC
Credibly
Dakota Financial, LLC
Eagle Business Credit LLC
Equipment Leasing Group of America, LLC
Financial Pacific Leasing, Inc.
First Federal Leasing
FirstLease, Inc.
Fora Financial, LLC
Global Financial & Leasing Services
COVER
KS State Bank, Baystone Government Finance
LoanMe
Marlin Business Service Corp.
Maxim Commercial Capital
Navitas Lease Corp.
NCMIC Finance Corporation
NFS Leasing
North Mill Equipment Finance, LLC
OnDeck
Orange Commercial Credit
Pawnee Leasing Corporation
Pinnacle Specialty
Capital Quality Leasing Co., Inc
Quiktrak Inc.
RapidAdvance, LLC - Gold Sponsor
Tetra Financial Group
---
36th Annual AGLF Conference
Racing Toward Excellence in Public Finance
Wednesday, May 4 – Friday, May 6, 2016
Omni Charlotte Hotel, Charlotte, North Carolina


Conference Information
Message from the Chairman
Preliminary Agenda
Keynote Bio: Chris Taylor
Keynote Bio: Charlie Wittmack
Keynote Bio: Mark Vitner

Registration
Register Online Now!
Print Registration Form
Sponsorship
Sponsorship Opportunities
Thursday Night Event
Need for Speed Event at the NASCAR Hall of Fame
Sponsored by Capital One Public Funding, LLC
Late Night with AGLF - Drinks and Dessert at the Omni Charlotte Hotel

Hotel & Travel
Hotel Reservations
Travel Information
Things to do in Charlotte
---
September 16-17, 2016
2016 Eastern Regional Meeting
Cincinnati Airport Marriott
Hebron, KY
Conference Chair:
Rodny Blecha, Precision Leasing
---
---
Lend360
October 5 – 7
Chicago, Illinois
http://www.lend360.org/
---
October 23 -25th
2016 55th Annual Conference
Palm Desert Springs
Palm Desert, California


---



Money20/20
October 23 – 26
Las Vegas, Nevada
(75% of exhibit space/sponsorship booked)
http://www.money2020.com/
---
November 11-12, 2016
2016 Western Regional Meeting
Doubletree by Hilton Hotel Anaheim-Orange County
Orange, CA
[headlines]
--------------------------------------------------------------
Fernando's View
By Fernando F. Croce
The latest films from two great directors ("Knight of Cups" and "Cemetery of Splendor") make it a must-see theater double-bill, while DVD releases include a sleek blockbuster ("Spectre"), an acerbic comedy ("Grandma"), and a subversive gem ("Death by Hanging").
In Theaters:
Knight of Cups (Broad Green Pictures): One of the most acclaimed (and divisive) American filmmakers, Terrence Malick ("The New World") continues to blend narrative storytelling with experimental exploration in this intoxicating look at human loneliness and discovery. Christian Bale stars as Rick, a young Los Angeles screenwriter whose flashy lifestyle is a façade for an aching need for connection. As he ventures into fancy studios, lavish parties and lurid nightclubs, his complicated relationships with his father (Brian Dennehy), brother (Wes Bentley), and many women (including Cate Blanchett, Natalie Portman, and Imogen Poots). With the help of ace cinematographer Emmanuel Lubezki, Malick paints a remarkably immersive and impressionistic portrait of spiritual turmoil and rebirth, bending time and space with dizzying mastery. Not an easy journey, but one serious cinema lovers certainly will want to take.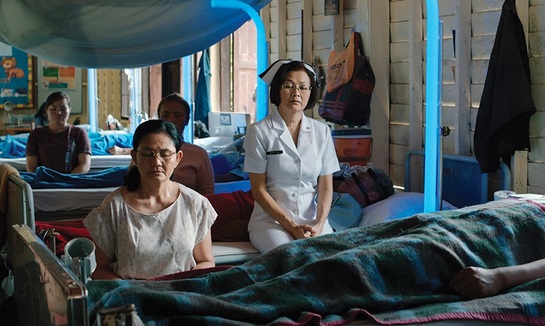 Cemetery of Splendor (Strand Releasing): Thai auteur Apichatpong Weerasethakul ("Uncle Boonmee Who Can Recall His Past Lives") serves up another one-of-a-kind trip in this leisurely, magical blend of political history and lyrical surrealism. Set in a rural hospital built on the ruins of a palace, the story centers on Jenjira (Jenjira Pongpas Widner), a bored housewife who works as a volunteer in the midst of an outbreak of a strange sleeping disease. When a young soldier (Banlop Lomnoi) awakens under her care, a tentative romance blossoms between the strangers. But in a place as spiritually fluid as the hospital, who can draw the line between reality and fantasy, past and present? With a sure and serene touch, Weerasethakul creates a patient, visually gorgeous and often humorous modern fable that lingers in the mind. With subtitles.

Netflix Tip: Though not as familiar to audiences as fellow Polish directors Roman Polanski or Andrzej Wajda, Andrzej Zulawski (1940-2016) left behind a ferocious body of work that demands just as much attention. So check out this fierce filmmaker's best work, which include "The Third Part of the Night" (1971), "The Most Important Thing: Love" (1975), and his unforgettable opus "Possession" (1981).
On DVD: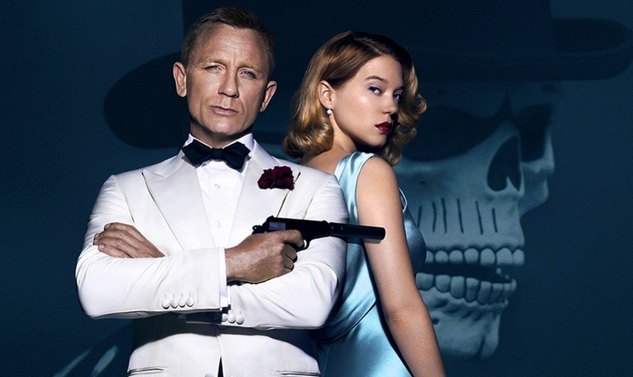 Spectre (Columbia Pictures): Daniel Craig returns as James Bond in the action-packed newest chapter of the long-running spy franchise. Picking up where "Skyfall" left off, the story follows the world's most famous secret agent as he's faced with an enigmatic note after his latest mission in Mexico. Clashing with his superiors, Bond flies to Europe and infiltrates a group of criminals known as Spectre. A veteran in this dangerous field, he knows how to handle lethal women and ingenious gadgets—but can he deal with the surprising connection between himself and the evil Spectre leader (Christoph Waltz)? Oscar-winning filmmaker Sam Mendes, who also directed the previous Bond hit "Skyfall," brings plenty of sleek style to the twisty, globe-trotting story, bolstered by Oscar-winning music and featuring a cast that also includes Ralph Fiennes and Monica Bellucci.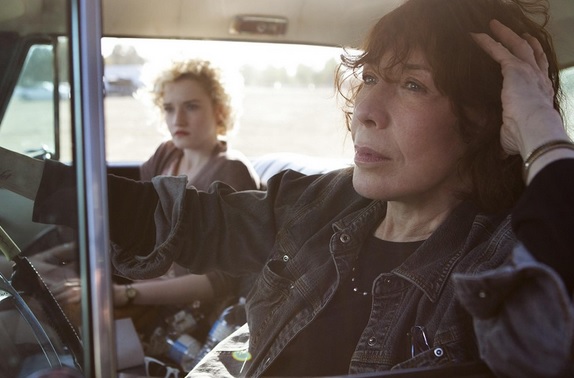 Grandma (Sony): In her first starring role in more than twenty years, the always underrated Lily Tomlin shines in this scrappy comedy-drama, directed by Paul Weitz ("American Pie"). Tomlin plays Ellie, a poet and self-described "unemployed academic" whose spiky personality has alienated most of her family. When her teenage granddaughter Sage (Julia Garner) turns up at her home in dire need of money, the two women embark on an expansive road trip that allows them to get to know one another. Along the way, Tomlin subtly creates a movingly complicated character, expressing Ellie's fierce independence as well as her regrets about past relationships. Combined with Weitz's sympathetic direction and a cast that also includes Marcia Gay Harden and Judy Greer, the film shines as a warmly acerbic intergenerational tale.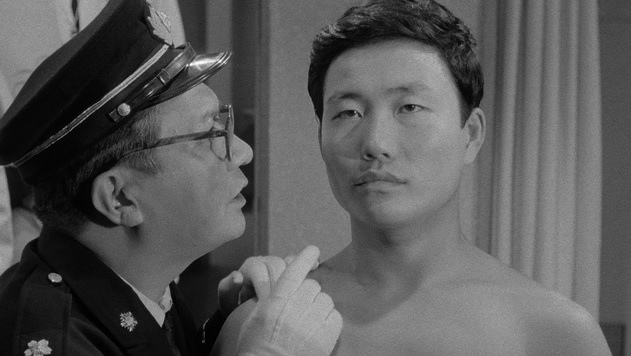 Death by Hanging (Criterion): Arguably the most radical of Japanese directors, the late Nagisa Oshima often employed the medium as a way to question the very nature of storytelling. That's certainly the case in this remarkable 1968 film, a singular tightwire act of urgent politics and absurdist farce. The jumping-off point is the Tokyo execution of a Korean worker identified as "R" (Do-yun Yu), who survives the noose but loses his memory. Facing this bizarre situation is a group of befuddled officials, who must come up with a solution by recreating the prisoner's crime, revisiting his old neighborhood, and venture into a virtual minefield of history and prejudice. Using a dazzling array of different techniques, Oshima's film hops from documentary to comedy in its unpredictable investigation, making for challenging, vigorously subversive watching. With subtitles.

[headlines]
--------------------------------------------------------------
Terrier Blend
Atlanta, Georgia Adopt a Dog
Susan
Female
Age: 5 months
Weight: 26 Pounds
"Huggable, squeezable, just down right scrumptious! Susan is a jovial girl that we are certain will make the right family a wonderful companion. She came to us from our rescue partners Sweet Onion Animal Protection Society with her littermate Russell. She is a social butterfly with other dogs and loves to play. We don't believe she has had a lot of socialization in her young life, so she will need a family who will be patient and help her learn things like walking on leash, riding in cars and all the other normal things dogs do. We believe Susan will be around 45-60 pounds as an adult. If your heart is bursting with love just from seeing this cutie, wait until you meet Susan!"
How to Adopt:
https://www.atlantapetrescue.org/our-pets/how-to-adopt/
Atlanta Pet Rescue & Adoption
4874 S Atlanta Rd SE
Atlanta, GA 30339
Office: (404)815-6680
Email: info@atlantapetrescue.org
Adoption Hours
Tues, Wed, Fri - 11 am to 5 pm
Thursday - 11 am to 7 pm
Saturday - 12 pm to 5 pm
Sunday - 1 pm to 5 pm
Adopt a Pet
http://www.adoptapet.com/
[headlines]
--------------------------------------------------------------
Attorneys Who Specialize in
Banking, Finance, and Leasing
Birmingham, Alabama
The lawyers of Marks & Associates, P.C. have over 30 years experience in dealing with virtually every type of equipment financing and are recognized throughout the industry for prompt, practical solutions and exemplary service. They offer cost-conscious, effective lease enforcement and good counsel.
Email: Barry@leaselawyer.com
Website: www.leaselawyers.com
California, National: city: Riverside
Ellen Stern - get results, reasonable pricing; numerous industry contacts, nearly 30 yrs exp.in SoCal, 20 yrs equip.: CFL license specialist, documentation, work-outs, litigated collections, recoveries; deal-maker.
Email: leaselaw@msn.com


Kenneth C. Greene





California
Leasing and Financial consultant, active in several leasing
associations, as well as involved in music and film production inLA. Mention "Leasing News" for a free consultation.


818.575.9095


Skype:

424.235.1658


ken@kengreenelaw.com

Connecticut, Southern New England:
EVANS, FELDMAN & BOYER, LLC Collections, litigation, documentation, portfolio sales and financing, bankruptcy. We represent many of the national and local leasing companies doing business in this state. Past chairman EAEL legal committee. Competitive rates.
email: rcfeldman@snet.net
Los Angeles/Santa Monica
Hemar & Associates, Attorneys at Law
Specialists in legal assistance, including debt collection, equipment recovery, litigation for 35 years. Fluent in Spanish.
Tel:

310-829-1948


email: phemar@hemar.com
Los Angeles, Southern CA
Seasoned attorney representing secured creditors in auto finance and truck/equipment lease industry. Bankruptcy and State Court litigation. Vincent V. Frounjian

(818) 990-0605

or email: vvf@pacbell.net.

Encino, California: Statewide "ELFA"
Hemar, Rousso & Heald, LLP 30 yr excellent reputation Lessor representation commercial litigation, debt collection, and bankruptcy.
Call Stephen E. Jenkins Esq (818) 501-3800

Los Angeles, Statewide: CA. "ELFA" Aggressive creditors rights law firm specializing in equipment leasing handling collection matters on a contingency, fixed fee or hourly cbasis. email:RGarwacki@prodigy.net


Los Angeles, Statewide: CA "ELFA"
Practice limited to collections, bankruptcy and problem accounts resolution. Decades of experience. 10-lawyer firm dedicated to serving you. Call Ronald Cohn, Esq. (818)591-2121 or email. Email: rrcohn@aol.com


Los Angeles- Statewide, CA
Lawyer specializing in banking and leasing issues statewide. Documents and litigation.
Tom McCurnin, Barton, Klugman & Oetting. Voice:

(213) 617-6129


Cell:(213) 268-8291
Email:
tmccurnin@bkolaw.com

California & National
Paul Bent – More than 35 years experience in all forms of equipment leasing, secured lending, and asset based transactions. Financial analysis, deal structuring, contract negotiations, documentation, private dispute resolution, expert witness services.


(562) 426-1000


www.paulbentlaw.com
pbent@paulbentlaw.com

Illinois
Trabaris, P.C.: Finance attorney with 24 years' experience with transactional, documentation, secured financing and workouts /restructurings.
Kevin Trabaris
Phone:(847)840-4687
Email: kevin@trabaris.com
Website: www.trabaris.com.
Blog: trabaris.com/info/blog/

Law Firm - Service, Dallas, TX. "ELFA"
Mayer regularly practices in leasing, secured financing, project development and finance and corporate finance.
email: dmayer@pattonboggs.com
Website: www.pattonboggs.com
Massachusetts (collection/litigation coast to coast)
Modern Law Group focuses its practice on collections, lease enforcement and asset recovery. For the past five years, our attorneys have helped clients recover millions of dollars. We are able to cover your needs coast to coast.
Email phone

617-855-9085

www.modernlawgroup.com

Michael J. Witt, experienced bank, finance, and leasing attorney, also conducts Portfolio Audits. Previously he was Managing Counsel, Wells Fargo & Co. (May, 2003 – September, 2008); Senior Vice President & General Counsel, Advanta Business Services (May, 1988 – June, 1997) Tel: (515) 223-2352 Cell: (515) 868-1067
E-mail: MWitt@Witt-Legal.com
Web: www.witt-legal.com



National: The OMEGA Network Group-nationwide legal representation of small and mid ticket equipment lessors-flat fee bankruptcy & replevin, contingent collection,
billable litigation (704-969-3280)
tong_92@yahoo.com

National: Coston & Rademacher: Business attorneys serving the lease-finance industry since 1980. Transactional, documentation, corporate/finance, workouts, litigation, bankruptcy, portfolio management. Chicago-based national practice. Jim Coston, CLP (Members: ELFA, NEFA).
email: Jcoston@costonlaw.com
Website:www.costonlaw.com

St. Louis County , MO. - statewide:
Schultz & Associates LLP., collections, negotiation, and litigation. Also register and pursue recovery on foreign judgments. Contingency and reasonable hourly rates.
Ronald J. Eisenberg, Esq.


(636) 537-4645

x108
reisenberg@sl-lawyers.com
www.sl-lawyers.com
NJ,De,Pa: Specializing in leased equipment/secured transactions. Collections, replevins/workouts reasonable rates. Sergio Scuteri/Capehart & Scratchard, PAsscuteri@capehart.com / www.capehart.com
New York and New Jersey
Peretore & Peretore, P.C. documentation, portfolio purchase & sale, replevin, workouts, litigation, collection, bankruptcy. Aggressive. Over 25 years experience.www.peretore.com

Thousand Oaks, California:
Statewide coverage Spiwak & Iezza, LLP 20+ years experience,Representing Lessors banks in both State/ Federal Courts/ all aspects of commercial leasing litigation.
Nick Iezza 805-777-1175
niezza@spiwakandiezza.com
[headlines]
--------------------------------------------------------------

News Briefs---
Online Lenders Drawing More Scrutiny by Regulators
Consumer Financial Protection Calls for Complaints
http://www.latimes.com/business/la-fi-online-lending-regulations-20160309-story.html
Ex-Rabobank Boss Gets 2 Years, Trader 1 Year For Libor Scheme
http://www.cnbc.com/2016/03/10/reuters-america-update-1-ex-rabobank-traders-get-us-prison-terms-for-libor-manipulation.html
$300B Capex Lost in Recession Goes Unreplaced, Capital Spending Has Not Been Replaced
http://ww2.cfo.com/cash-flow/2016/03/300b-capex-lost-recession-goes-unreplaced/
Spelling mistake prevented hackers taking $1bn in bank heist
http://www.theguardian.com/business/2016/mar/10/spelling-mistake-prevented-bank-heist
Why this big bank has okayed jeans, scooters and foosball
http://www.usatoday.com/story/money/2016/03/10/why-big-bank-has-okayed-jeans-scooters-and-foosball-work/81573942/
6 graphics that show FinTech investment is booming
http://www.bizjournals.com/stlouis/blog/biznext/2016/03/6-graphics-that-show-fintech-investment-is-booming.html
Investment in Financial Technology is Future of Canadian Banking, Says PwC
http://www.techvibes.com/blog/financial-technology-2016-03-10
American oversight of financial tech looks so 2007
http://blogs.reuters.com/breakingviews/2016/03/09/american-oversight-of-financial-tech-looks-so-2007/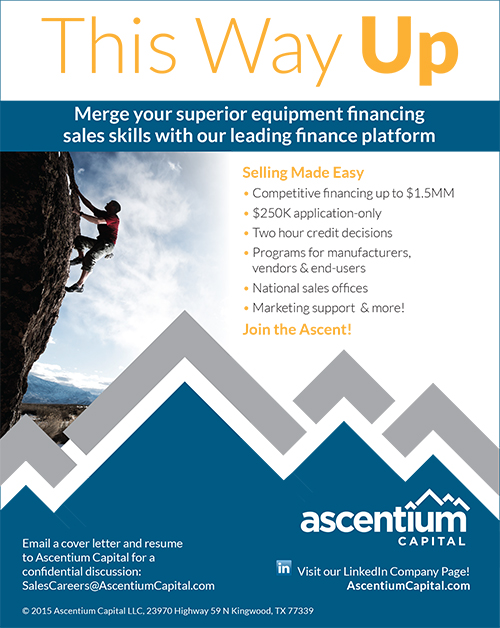 [headlines]
--------------------------------------------------------------


--You May Have Missed It
17 things you didn't know about the Golden Gate Bridge
http://www.sfgate.com/bayarea/article/17-things-you-didn-t-know-about-the-Golden-Gate-6878210.php#photo-8009548

[headlines]
--------------------------------------------------------------
SparkPeople--Live Healthier and Longer

What a 100-Calorie Snack Looks Like
How Do Your Snacks Stack Up?
http://www.sparkpeople.com/resource/nutrition_articles.asp?id=1989
[headlines]
--------------------------------------------------------------
Winter Poem
Flight
Mama said wisely, "A boy gets to be a man when a man is needed. Remember this thing. I have known boys forty years old because there was no need for a man."
"When did Pepe come to be a man?" Emilo asked.
"Last night, "said Rosy. "Last night in Monterey." The ocean clouds turned red with the sun that behind the mountain.
Rosy looked around at him. She drew her knowledge from the quiet air. "He has gone on a journey. He will never come back."
"is he dead? Do you think he is dead?"
Rosey looked back at the ocean again. a little steamer, drawing a line of smoke sat on the edge of the horizon. "He is not dead," Rosy explained. "Not yet."
Pepe rested the big rifle across the saddle in front of him. He let the horse walk up the hill and he didn't look back. The stony slope took on a coast of short bursh so that Pepe found the entrance to a trial and entered it…
It was a long struggle to get to his feet. He crawled slowly and mechanically to the top of a big rock on the ridge peak. Once there, he arose slowly, swaying to his feed, and stood erect. Far below he could see the dark brush where he had slept. he braced his feet and stood there, black against the morning sky.
There came a ripping sound at his feet. A piece of stone flew up and a bullet droned off into the next gorge. The hollow crash echoed up from below. Pepe looked down for a moment and then pulled himself straight again.
His body jarred back. His left hand fluttered helplessly toward his breast. The second crash sounded from below. Pepe swung forward and toppled form the rock. His body struck and rolled over and over, starting a little avalanche. And when at least he stopped against a bush, the avalanche slid slowly down and covered up his head.
John Steinbeck

[headlines]
--------------------------------------------------------------
Sports Briefs----
NFL Free Agency: What's happened and what to expect
http://www.nytimes.com/2016/03/11/sports/football/nfl-free-agency-brock-osweiler-denver-broncos-philadelphia-eagles.html?ref=football
Broncos, 49ers talking Colin Kaepernick trade, report says
http://www.nj.com/sports/index.ssf/2016/03/colin_kaepernick_broncos_49ers_trade.html
Browns, Jets join Broncos in pursuit of Kaepernick
http://blogs.mercurynews.com/49ers/2016/03/10/report-browns-jets-join-broncos-pursuit-kaepernick/
Harbaugh on Kaepernick's ability to rebound: 'He's got the grit,
the mental toughness, the confidence'
http://blogs.mercurynews.com/49ers/2016/03/10/harbaugh-kaepernicks-ability-rebound-hes-got-grit-mental-toughness-confidence/
Why is Colin Kaepernick in demand? Look to QB market
http://www.usatoday.com/story/sports/nfl/49ers/2016/03/10/colin-kaepernick-san-francisco-denver-broncos/81603128/
Jim Harbaugh rewards assistant's loyalty with permanent job
http://www.freep.com/story/sports/college/university-michigan/wolverines/2016/03/09/michigan-wolverines-chris-partridge-loyalty/81516074/
Raiders grab cornerback Sean Smith from arms of 49ers, Chiefs
http://www.mercurynews.com/raiders/ci_29621419/raiders-grab-cornerback-sean-smith-from-arms-49ers
RGIII "very much" interested in LA Rams
http://www.theredzone.org/BlogDescription/tabid/61/EntryId/55291/RGIII--very-much--interested-in-LA-Rams/Default.aspx
((Please click on ad to learn more))
(Leasing News provides this ad "gratis" as a means
to help support the growth of Lease Police)
[headlines]
--------------------------------------------------------------


California Nuts Briefs---

California smoking age increase, vaping bills move to Jerry Brown
http://www.sacbee.com/news/politics-government/capitol-alert/article65193967.html
California Water District Fined by S.E.C. Over 'Enron Accounting'
http://www.nytimes.com/2016/03/11/us/california-water-district-fined-by-sec-over-enron-accounting.html?ref=business&_r=0
[headlines]
--------------------------------------------------------------


"Gimme that Wine"

http://www.youtube.com/watch?v=EJnQoi8DSE8

Grapevine Pinot Gris Virus found in Napa Valley
http://www.winesandvines.com/template.cfm?
section=news&content=165812
Trump's victories give big boost to Virginia wine industry
http://www.nbc12.com/story/31426253/trumps-victories-give-big-boost-to-virginia-wine-industry
Where To Buy Trump Wine, If You're Into That Sort Of Thing
http://www.bustle.com/articles/146763-where-to-buy-trump-wine-if-youre-into-that-sort-of-thing
Free Mobile Wine Program
http://leasingnews.org/archives/Feb2010/2_26.htm#mobile
Wine Prices by vintage
http://www.winezap.com
http://www.wine-searcher.com/
US/International Wine Events
http://www.localwineevents.com/
Leasing News Wine & Spirits Page
http://two.leasingnews.org/Recommendations/wnensprts.htm

[headlines]
----------------------------------------------------------------
This Day in American History
1665 - New York's English Deputies approved a new legal code which guaranteed all Protestants the right to practice their religious observances unhindered. It seems those leaving the old world brought their religious prejudices with them, but with the intermingling of cultures, things began to change here. This action was the result of English proprietor of New York, James Duke of York, who, on February 28th, approved official recognition of all Protestant sects. Until this date, the official and only legal church was the Reformed Protestant Dutch Church. This unusual toleration of the Dutch Church by the English Church contrasted sharply with the restrictive policies of the Dutch West India Company before its loss of the colony to the British in 1664. Despite this restriction, a great many unauthorized religious groups established footholds in the Dutch colony. This religious diversity inherited by the English proprietor in 1664 made the policy of toleration a practical necessity.
1731 - Robert Treat Paine (d. 1814) was born at Boston, MA. Jurist and signer of the Declaration of Independence.
http://www.roberttreatpaine.com/
http://www.colonialhall.com/painert/painert.asp
1778 - Marines participated the action when the Continental Navy frigate BOSTON, en route to France, sighted, engaged, and captured the British merchant ship MARTHA. As the drum of the BOSTON beat to arms, John Adams seized a musket and joined the Marines on deck until the frigate's captain, Samuel Tucker, sent him below for safety.
1783 - George Washington forbids the unauthorized meeting of officers called for in the anonymous Newburgh Address and suggests a regular meeting of officers to discuss grievances to be held 15 March.
1789 - Benjamin Banneker with Pierre L'Enfant began to lay out Washington in the District of Columbia. Benjamin Banneker has been called the first African American intellectual. Self-taught, after studying the inner workings of a friend's watch, he made one of wood that accurately kept time for more than 40 years. Banneker taught himself astronomy well enough to correctly predict a solar eclipse in 1789. At the request of President George Washington, Banneker was placed on the planning committee to develop the nation's capital. It was lucky for DC that he had been asked to be a part of that process. When Pierre L'Enfant, the architect who had been asked to lead the design process, was fired for his bad temper, he left the city taking all of the plans with him. In two days, Benjamin Banneker recreated the complete layout of the streets, parks and major buildings all from memory. His effort saved the U.S. government innumerable time and effort. (In trying to prove the date of this event, it appears part of this may be "legend" or "hoax" mixed in with the truth. L'Enfant is recognized as the designer and he was fired. "As chief designer of the new national capital, L'Enfant quickly antagonized the three commissioners in charge of making sure the place got built. When they complained, he alienated his principal supporters, including George Washington, who reluctantly fired him. Although L'Enfant's plan was followed he was dismissed in 1792 after being responsible for removing without permission, the house of Daniel Carroll, an important resident in the city." Banneker did not work with L'Enfant. Banneker returned home in April, 1791. L'Enfant was appointed in March, 1791 to a very different job and worked at that job for one year. They would never have met and Bannaker would never have seen L'Enfant's plans which were, according to him, still incomplete in 1792. L'Enfant still had the plans and lived just outside Washington until he died in 1825. He is buried at Arlington Cemetery but refused an appointment as professor at West Point.
http://www.cnn.com/2000/STYLE/design/05/22/major.lenfant.ap/
http://www.africana.com/archive/articles/tt_614.asp
http://www.progress.org/banneker/bb.html
http://www.inventorsmuseum.com/Benjamin_Banneker.htm
http://www.mth.msu.edu/banneker/
1824 - The U.S. War Department created the Bureau of Indian Affairs. A lifelong friend and trusted aide of Ulysses S. Grant, Ely Parker rose to the top in two worlds, that of his native Seneca Indian tribe and the white man's world at large. He went on to become the first Indian to lead the Bureau.
1845 - Wittenberg College was chartered in Springfield, Ohio, under Lutheran auspices.
http://www.wittenberg.edu/about/history.html
1853 - Marines from the USS Cyan landed at San Juan del Norte, Nicaragua to protect American lives and interests during political disturbances. Cornelius Vanderbilt, the North American millionaire, recognizing the potential value of a canal route between the Atlantic and Pacific Oceans, felt that the best site for such a canal was across Nicaragua. He began transporting people (especially those prospecting for gold in the western U.S.) across Nicaragua using stagecoach and boats in 1851.
1861 - The Confederate constitution was adopted unanimously by the Confederate congress at Montgomery, Ala. It declared the sovereignty of states and forbade passage of any law prohibiting slavery. Delegates from South Carolina, Mississippi, Florida, Alabama, Georgia, Louisiana, and Texas gathered and spelled out that their country wanted to preserve slavery, which was the reason for the formation of the new country. The constitution resembled the Constitution of the United States, even repeating much of its language, but was actually more comparable to the Articles of Confederation, the initial post-Revolutionary War U.S. Constitution, in its delegation of extensive powers to the states. The constitution also contained substantial differences from the U.S. Constitution in its protection of slavery, which was "recognized and protected" in slave states and territories. However, in congruence with U.S. policy since the beginning of the 19th century, the foreign slave trade was prohibited. The constitution provided for six-year terms for the president and vice president, and the president was ineligible for successive terms. Although a presidential item veto was granted, the power of the central Confederate government was sharply limited by its dependence on state consent for the use of any funds and resources. Although Britain and France both briefly considered entering the Civil War on the side of the South, the Confederate States of America, which survived until April, 1865, never won foreign recognition as an independent government. "Representatives and direct taxes shall be apportioned among the several States, which may be included within this Confederacy, according to their respective numbers, which shall be determined by adding to the whole number of free persons, including those bound to service for a term of years, and excluding Indians not taxed, three-fifths of all slaves."
"No bill of attainder, ex post facto law, or law denying or impairing the right of property in Negro slaves shall be passed." "Congress shall also have power to prohibit the introduction of slaves from any State not a member of, or Territory not belonging to, this Confederacy."
"The Confederate States may acquire new territory; and Congress shall have power to legislate and provide governments for the inhabitants of all territory belonging to the Confederate States, lying without the limits of the several Sates; and may permit them, at such times, and in such manner as it may by law provide, to form States to be admitted into the Confederacy. In all such territory, the institution of Negro slavery, as it now exists in the Confederate States, shall be recognized and protected by Congress and by the Territorial government; and the inhabitants of the several Confederate States and Territories shall have the right to take to such Territory any slaves lawfully held by them in any of the States or Territories of the Confederate States."
http://www.law.ou.edu/hist/csa.constitution.html
1865 - General William T. Sherman captured the town of Fayetteville, North Carolina, and promptly destroyed the Fayetteville arsenal
http://memory.loc.gov/ammem/today/mar11.html
1867 - Acquiescing to the will of Congress, President Andrew Johnson appoints commanders for the five military districts carved out by the First Reconstruction Act; 20,000 troops, including black militia, are sent south. Under their protection, over 70,000 blacks and 6,000 whites are registered to vote. Many of the whites are landless people who have been prevented from voting in previous years. Coalitions of blacks and southern whites, "scalawags" as they are called, elect representatives sensitive to their needs. With the army also came thousands of northerners, some to help and some to help themselves. These become known as "carpetbaggers" since many seem to have all of their possession in large cheap bags, often made of carpet. In spite of corruption that plays a large part in the post-war years, much food, shelter and technical help will be provided.
1873 – David Horsley (d. 1933) was born in West Stanley, England. He was a pioneer of the film industry in the US. He founded the Centaur Film Company and its West Coast branch, the Nestor film Company, which established the first film studio in Hollywood. In the fall of 1911, Nestor opened the first motion picture studio in Hollywood in the Blonde au Tavern building at the corner of Sunset Blvd and Gower Street. In April, 1912, the Universal Film Manufacturing Company (now Universal Studios owned by Comcast) was formed and Horsley's and other small studios merged, each accepting shares in Universal as payment for their business.
1888 - Great Blizzard of 1888 raged, shutting down commerce and killing more than 400 along the eastern US coast. Known as the Great White Hurricane, the storm paralyzed the coast from Chesapeake Bay to Maine to and to the Atlantic provinces of Canada. Snowfalls of 20–60 inches fell in parts of New Jersey, New York, Massachusetts, Rhode Island and Connecticut, and sustained winds of more than 45 miles per hour produced drifts in excess of 50 feet. Railroads were shut down and people were confined to their houses for up to a week. Railway and telegraph lines were disabled, and this provided the impetus to move these pieces of infrastructure underground. Emergency services were also affected.
http://www.infoplease.com/spot/blizzard1.html
1895 – One of the Three Stooges, Shemp Howard, was born in Manhattan as Samuel Horwitz (d. 1955).
1898 - Dixieland trombone player Miff Mole (d. 1961) was born Roosevelt, NY. He is generally considered as one of the greatest jazz trombonists and credited with creating "the first distinctive and influential solo jazz trombone style."
http://www.redhotjazz.com/miff.html
http://www.harlem.org/people/mole.html
http://www.missouri.edu/~cceric/mm/miff.html
1901 - Birthday of Gladys Rockmore Davis (d. 1967), NYC. U.S. artist who has works hanging in the Metropolitan Museum of Art.
1901 – Baltimore Orioles Manager John McGraw signed a Cherokee Indian named "Yokohma" to play second base. In reality, Yokohma is an African-American whose actual name is Charlie Grant, but the ruse failed. Baseball's color line prevented Grant from ever playing a game for the Orioles.
1903 - Bandleader Lawrence Welk (d. 1992) was born at Strasburg, ND. He learned to play the accordion and at 17 formed his first band. After playing all over the Midwest, he moved to Los Angeles, in 1955, his show began its nationwide television broadcast of "Champagne Music." The longest-running program in TV history, "The Lawrence Welk Show" played each Saturday on ABC from 1955 until 1971 when it was dropped because sponsors thought its audience was too old. One of my closest high school friends, Warren Luening, came from New Orleans to play on this show as a teenager. Welk kept the show on a network of more than 250 independent stations for 11 more years after the network, and still can be seen in reruns. Welk's entertainment empire included the purchase of royalty rights to songs, including the entire collection of songs by Jerome Kern. He also was a major real estate investor. His son Larry manages the estate today.
http://www.spaceagepop.com/welk.htm
http://www.welkshow.com/
http://www.branson.com/branson/welk/champan.htm
1903 - Dorothy Schiff Thackrey (d. 1989) was born in NYC. Although born to wealth, she bolted the Republican Party to engage in social welfare work. In 1939, she bought the New York Post and became the first female publisher of a New York newspaper. She wrestled it though the NYC newspaper wars and it lasted as the only daily afternoon paper. Schiff sold the Post to Rupert Murdoch for a reported $31 million (equals $129 million in 2015), in 1976.
http://www.britannica.com/women/articles/Schiff_Dorothy.html
1907 - A number of rich and famous women of the day including Mrs. John Jacob Astor, Maude Adams, Ethel Barrymore, Mrs. Walter Damrosch, and Mrs. Harry Payne Whitney opened their own women's club, The Colony, with a clubhouse at 112 Madison Ave., New York City, the first time women had their own public gathering place.
1907 - After some delays, the trial of political boss Abe Reef begins, on a charge of felony extortion in demanding the proprietors of Delmonico's restaurant to pay him $1,175 under a threat that he would hold up their liquor license if they did not submit to his demand.
1911 - The US snow depth record of 451 inches was measured at Tamarack, California.
1913 - Composer John Weinzweig (d. 2006), a pioneer of 20th century composing methods in Canada, was born in Toronto. Weinzweig was the first Canadian to explore the 12-tone technique in his 1939 work "Suite for Piano Number One." Weinzweig's works are considered to be one of the cornerstones of the Canadian repertoire. His ballet suite, "Red Ear of Corn," composed in 1949, is his best known composition.
http://www.centremusique.ca/CMC/dac_rca/eng/u_
/Weinzweig_Dr._John.html
http://server.xlinternet.com/~admin69/films/weinz.html
http://www.yorku.ca/caml/weinzweig.htm
1916 – The first of the so-called 'super dreadnoughts', the USS Nevada was commissioned. Four of her new features would be included on almost every subsequent US battleship: triple gun turrets, oil in place of coal for fuel, geared steam turbines for greater range, and the "all or nothing" armor principle. She served in both World Wars: during the last few months of World War I, Nevada was based in Ireland to protect the supply convoys that were sailing to and from Great Britain. In World War II, she was one of the battleships trapped when the Japanese attacked Pearl Harbor. She was the only battleship to get underway during the attack, but she was hit by one torpedo and at least six bombs while steaming away, forcing her to be beached. Subsequently salvaged and modernized, Nevada served as a convoy escort in the Atlantic and as a fire-support ship in four amphibious assaults: the Normandy Invasion and the invasions of Southern France, Iwo Jim, and Okinawa.
1918 - The first cases of the "Spanish" influenza were reported in the US when 107 soldiers became sick at Fort Riley, KS. By the end of 1920, nearly 25 percent of the US population had had it. As many as 500,000 civilians died from the virus, exceeding the number of US troops killed abroad in World War I. Worldwide, more than 1 percent of the global population, or 22 million people, had died by 1920. Due to the panic, cancellation of public events was common and many public service workers wore masks on the job. Emergency tent hospitals were set up in some locations due to overcrowding.
http://home.nycap.rr.com/useless/bubonic_plague/index.html
1919 - Birthday of band leader/composer Mercer Ellington (d. 1996), Duke Ellington's only son, Washington, DC.
http://www.eternalflame.com/ellingtn.htm
http://americanhistory.si.edu/paac/deyf97/mrcr.htm
http://www.dukeellington.com/
1922 - Drummer Jackie Mills (d. 2010) born Brooklyn NY
http://www.artistdirect.com/music/artist/bio/0,,
517878,00.html?artist=Jackie+Mills
1922 - Madeline Houston McWhinney birthday, founder of the First Women's Bank in New York City, the first full-service U.S. commercial bank to be predominantly owned and operated by women. In 1989, the name was changed to First New York Bank for Business and in 1994, it was liquidated.
1926 - Sax player Billy Mitchell born Kansas City MO
http://www.billy-mitchell.com/
1926 – The Rev. Ralph Abernathy (d. 1990) was born in Linden, AL. A leader of the Civil Rights Movement, a minister, and Martin Luther King, Jr's closest friend. In 1955, he collaborated with King to create the Montgomery Improvement Association, which would lead to the Montgomery Bus Boycott. In 1957, Abernathy co-founded, and was an executive board member of the Southern Christian Leadership Conference (SCLC). Following the King's assassination, Abernathy became president of the SCLC where he led the Poor Peoples' Campaign March on Washington, DC in 1968. Abernathy also served as an advisory committee member of the Congress on racial Equality (CORE). He later returned to the ministry, and in 1989, the year before his death, Abernathy wrote a controversial autobiography about his and King's involvement in the Civil Rights Movement. The title of his publication is "And the Walls Came Tumbling Down: An Autobiography" and is still available.
1927 - First Armored Car Robbery: the Flatheads Gang staged the first armored truck holdup in U.S. history on the Bethel Road, seven miles out of Pittsburgh, Pennsylvania, on the way to Coverdale. The armored truck, carrying $104,250 of payroll money for the Pittsburgh Terminal Coal Company, drove over a mine planted under the roadbed by the road bandits. The car blew up and five guards were badly injured.
1932 - Jazz violinist Leroy Jenkins (d. 2007) born Chicago IL.
http://aacmchicago.org/members/Leroy.html
http://www.otherminds.org/shtml/Jenkins.shtml
http://search.centerstage.net/music/whoswho/LeroyJenkins.html
1933 – During an exhibition game in Los Angeles, a significant earthquake sent the Cubs and Giants scurrying to second base until the tremors stopped.
1935 - Bank of Canada, Canada's central bank, opened. The bank was chartered by and under the Bank of Canada Act on July 3, 1934, as a privately owned corporation. In 1938, the bank was legally designated a federal Crown corporation. The Minister of Finance holds the entire share capital issued by the bank.
http://www.bankofcanada.ca/en/histor.htm
1936 – Associate Justice Antonin Scalia (d. 2016) was born in Trenton, NJ. Appointed by President Reagan in 1986, Scalia was described as the intellectual anchor for the originalist and textualist position in the Court's conservative wing. This leaves the Court with 8 justices. In the event of a tie vote, the case is remanded back to the Appeals court whose ruling stands with no Supreme Court precedent.
1937 - Hudson Delange Bank cuts "Sophisticated Swing."
(see Will Hudson--- http://nfo.net/.CAL/th12.html
http://www.radiomoi.com:8080/skins/default/back1.gif
http://www.tuxjunction.net/moonglow3.htm
1941 - The Lend-Lease program began which enabled Great Britain to borrow money from the US to buy food and arms during World War II.
1942 - Vaughn Monroe and his orchestra recorded "Sleepy Lagoon", the last song Monroe recorded for Bluebird Records. Vaughn sang while Ray Conniff played trombone. Both later went to different record companies: Monroe with RCA and Conniff with Columbia. The baritone of Monroe was heard on radio, and he was in several movies in the 1950s. He died in May of 1973. "Racing with the Moon" and "Ghost Riders in the Sky" were two of his greatest contributions to music.
1942 - Canadian folk singer and songwriter David Wiffen was born in England.
http://www.vaughnmonroesociety.org/
1942 - After struggling against great odds to save the Philippines from Japanese conquest, U.S. General Douglas MacArthur abandons the island fortress of Corregidor under orders from President Franklin Roosevelt. Left behind at Corregidor and on the Bataan Peninsula were 90,000 American and Filipino troops, who, lacking food, supplies, and support, would soon succumb to the Japanese offensive. After leaving Corregidor, MacArthur and his family traveled by boat 560 miles to the Philippine island of Mindanao, braving mines, rough seas, and the Japanese Navy. At the end of the hair-raising 35-hour journey, MacArthur told the boat commander, John D. Bulkeley, "You've taken me out of the jaws of death, and I won't forget it." On March 17, the general and his family boarded a B-17 Flying Fortress for Northern Australia. He then took another aircraft and a long train ride down to Melbourne. During this journey, he was informed that there were far fewer Allied troops in Australia than he had hoped. Relief of his forces trapped in the Philippines would not be forthcoming. Deeply disappointed, he issued a statement to the press in which he promised his men and the people of the Philippines, "I shall return." The promise would become his mantra during the next two and a half years, and he would repeat it often in public appearances. For his valiant defense of the Philippines, MacArthur was awarded the Congressional Medal of Honor and celebrated as "America's First Soldier." Put in command of Allied forces in the Southwestern Pacific, his first duty was conducting the defense of Australia. Meanwhile, in the Philippines, Bataan fell in April, and the 70,000 American and Filipino soldiers captured there were forced to undertake a death march in which at least 7,000 perished. Then, in May, Corregidor surrendered, and 15,000 more Americans and Filipinos were captured. The Philippines--MacArthur's adopted home--were lost, and the U.S. Joint Chiefs of Staff had no immediate plans for their liberation. After the U.S. victory at the Battle of Midway in June 1942, most Allied resources in the Pacific went to U.S. Admiral Chester Nimitz, who as commander of the Pacific Fleet, planned a more direct route to Japan than via the Philippines. Unperturbed, MacArthur launched a major offensive in New Guinea, winning a string of victories with his limited forces. By September, 1944, he was poised to launch an invasion of the Philippines, but he needed the support of Nimitz's Pacific Fleet. After a period of indecision about whether to invade the Philippines or Formosa, the Joint Chiefs put their support behind MacArthur's plan, which logistically could be carried out sooner than a Formosa invasion. On October 20, 1944, a few hours after his troops landed, MacArthur waded ashore onto the Philippine island of Leyte. That day, he made a radio broadcast in which he declared, "People of the Philippines, I have returned!" In January, 1945, his forces invaded the main Philippine island of Luzon. In February, Japanese forces at Bataan were cut off, and Corregidor was captured. Manila, the Philippine capital, fell in March, and in June, MacArthur announced his offensive operations on Luzon to be at an end; although scattered Japanese resistance continued until the end of the war in August. Only one-third of the men MacArthur left behind on March 11, 1942, survived to see his return. "I'm a little late," he told them, "but we finally came."
1945 - Rock guitarist Harvey "Snake" Mandel was born in Detroit. He learned blues guitar in Chicago, and beginning in 1968 played on albums by such artists as Canned Heat and John Mayall. Mandel developed into one of the most sought-after session men, as well as releasing several albums on his own.
http://www.harveymandel.com/yes_today/roots.html
1947 - Mark Stein, organist with Vanilla Fudge, one of the first heavy-rock bands, was born in Bayonne, New Jersey. Vanilla Fudge's extended and slow-motion version of the Supremes' "You Keep Me Hangin' On" was a top-ten hit in 1968. Their debut album contained similarly extended versions of such songs as "Eleanor Rigby," "Ticket to Ride" and "Bang Bang." The group called their music "psychedelic-symphonic rock," but audiences soon tired of it. Vanilla Fudge broke up in 1970. Mark Stein later formed a group called Boomerang. There was a Vanilla Fudge reunion in 1986.
http://www.mark-stein.com/
1948 - A record cold followed in the wake of a Kansas blizzard. Lows of 25 degrees below zero at Oberlin, Healy, and Quinter, Kansas established a state record for the month of March. Lows of 15 degrees below zero at Dodge City, 11 below at Concordia, and 3 below at Wichita were records for March at these locations. The low of 3 below at Kansas City, Missouri was their latest subzero reading of record.
1950 - Top Hits
"Music, Music, Music" - Teresa Brewer
"I Said My Pajamas" - Tony Martin & Fran Warren
"Dear Hearts and Gentle People" - Bing Crosby
"Chattanooga Shoe Shine Boy" - Red Foley
1950 - Singer Bobby McFerrin born, New York, New York
http://www.bobbymcferrin.com/
1950 - Frankie Laine's "The Cry Of The Wild Goose" hits #1
1952 - Guitarist Johnny Smith along with Stan Getz cut "Moonlight in Vermont," NYC.
1953 – Boston Braves owner Lou Perini proposed a ban on the move of any Major League franchise to that of a minor league city until October 1. Two days later, he shocked Boston fans and broke his own proposed rule by moving his team to Milwaukee.
1953 – A US B-47 accidentally dropped a nuclear bomb 15,000 feet on Mars Bluff, South Carolina. It created a crater 75 feet across, but the nuclear core did not detonate, due to 6 safety catches.
1956 – In spring training of what will become a Triple Crown year, Mickey Mantle hit a homer over the left field wall into the bay at Al Lang Field in St. Petersburg, FL. Stan Musial: "no home run has ever cleared my head by as much as long as I can remember." Mantle hit another at Al Lang Field on March 20 that also lands in the water, and will clock a 500-foot shot in Miami four days later against the Dodgers. In 1956, Mantle hit 52 HRs to lead the Majors.
1958 - Starting this season, AL batters will be required to wear helmets.
1958 - Top Hits
"Don't/I Beg of You" - Elvis Presley
"Sweet Little Sixteen" - Chuck Berry
"Lollipop" - The Chordettes
"Ballad of a Teenage Queen" - Johnny Cash
1958 - After finding out that her husband, Jerry Lee Lewis has married his 13 year old cousin, Jane Mitcham files for divorce.
1959 - RCA sends a Gold record to Elvis Presley as his single, "A Fool Such As I" reaches the one million sales mark.
1959 - The first play by an African-American woman to appear on Broadway was "Raisin in the Sun," by Lorraine Hansberry, which opened at the Ethel Barrymore Theatre, New York City. It was a story about an African-American family living in the Southside area of Chicago and starred Sidney Poitier, Ruby Dee, and Claudia McNeil.
http://voices.cla.umn.edu/authors/LorraineHansberry.html
http://www.uwyo.edu/wch/bdpmmrs.htm
http://www.public.iastate.edu/~spires/Concord/raisin.html
1960 - Pioneer 5 was launched from Cape Canaveral, the first spacecraft placed in solar orbit to investigate interplanetary space between the orbits of Earth and Venus. It transmitted data for 138.9 hours.
1962 - A record heavy snowfall occurred in Iowa, leaving up to 48 inches (at Inwood) on the ground. It was described as "one of the most paralyzing snowstorms in decades".
1963 - The Rolling Stones entered the IBC Studios in London for their first recording session. They recorded cover versions of songs by their R & B heroes - Bo Diddley, Willie Dixon and Jimmy Reed. The recordings were never released.
http://www.rollingstones.com/home.php
1966 - Top Hits
"The Ballad of the Green Berets" - SSgt Barry Sadler
"Listen People" - Herman's Hermits
"California Dreamin'" - The Mamas & The Papas
"Waitin' in Your Welfare Line" - Buck Owens
1967 - "Yesterday" by the Beatles becomes the most-covered song of all time, notching 446 recorded versions in just two years' time
1967 - The Supremes' "Love Is Here And Now You're Gone" hits #1
1968 - Otis Redding was posthumously awarded a gold record for the single, "(Sittin' on) The Dock of the Bay". On December 10, 1967, Redding was killed in a plane crash in Lake Monona in Madison, Wisconsin, and was inducted into the Rock and Roll Hall of Fame in 1989. The song, recorded just three days before his untimely death, was one of 11 charted hits Redding recorded between 1965 and 1969.
http://www.otisredding.com/biography/index.html
1969 - The Jackson 5 sign with Motown.
1970 - KELLOGG, ALLAN JAY, JR., Medal of Honor
Rank and organization: Gunnery Sergeant, U.S. Marine Corps (then S/Sgt.), Company G, 2d Battalion, 5th Marines, 1st Marine Division. place and date: Quang Nam province, Republic of Vietnam, 11 March 1970. Entered service at: Bridgeport, Conn. Born: 1 October 1943, Bethel, Conn. Citation: For conspicuous gallantry and intrepidity at the risk of his life above and beyond the call of duty while serving as a platoon sergeant with Company G, in connection with combat operations against the enemy on the night of 11 March 1970. Under the leadership of G/Sgt. Kellogg, a small unit from Company G was evacuating a fallen comrade when the unit came under a heavy volume of small arms and automatic weapons fire from a numerically superior enemy force occupying well-concealed emplacements in the surrounding jungle. During the ensuing fierce engagement, an enemy soldier managed to maneuver through the dense foliage to a position near the marines, and hurled a hand grenade into their midst which glanced off the chest of G/Sgt. Kellogg. Quick to act, he forced the grenade into the mud in which he was standing, threw himself over the lethal weapon and absorbed the full effects of its detonation with his body thereby preventing serious injury or possible death to several of his fellow marines. Although suffering multiple injuries to his chest and his right shoulder and arm, G/Sgt. Kellogg resolutely continued to direct the efforts of his men until all were able to maneuver to the relative safety of the company perimeter. By his heroic and decisive action in risking his life to save the lives of his comrades, G/Sgt. Kellogg reflected the highest credit upon himself and upheld the finest traditions of the Marine Corps and the U.S. Naval Service.
1970 - The 1969 Grammy Award winners are announced. The Fifth Dimension's "Aquarius/Let the Sunshine In" is Record of the Year. "Blood, Sweat and Tears," by the band of the same name is Album of the Year and Joe South's "Games People Play" is Song of the Year. Also, Crosby, Stills and Nash won the Best New Artist award.
1970 - The Beatles release, "Let It Be"
1971 - TV's fictional Rock band, The Partridge Family, featuring David Cassidy on vocals, receives a Gold record for "Doesn't Somebody Want to be Wanted". It's the second of their five Top 20 hits.
1971 - Television networks ABC, NBC and CBS were told by the Federal Communications Commission that a limited three-hour nightly program service -- or 'prime time' -- would begin in September. The network programs were to be slotted between 8 and 11 p.m. on the East and West coasts -- an hour earlier in the Central and Mountain time zones.
1972 - Neil Young's album "Harvest" hits #1
1974 - Top Hits
"Seasons in the Sun" - Terry Jacks
"Boogie Down" - Eddie Kendricks
"Jungle Boogie" - Kool & The Gang
"There Won't Be Anymore" - Charlie Rich
1977 – 149 hostages held in Washington, D.C., by Hanafi Muslims were set free after ambassadors from three Islamic nations joined negotiations. A radio announcer, 24-year old Maurice Williams, was killed. The gunmen also shot D.C. Protective Service Division police officer Mack Cantrell, who died a few days later in the hospital of a heart attack. City Councilman Marion Barry walked into the hallway after hearing a commotion and was hit by a ricocheted shotgun pellet which lodged just above his heart. He was taken out through a window and rushed to a hospital.
1982 - Marin County Supervisor Barbara Boxer officially files for the congressional seat being vacated by John Burton. Boxer, 41, a former aide to Burton, says she will run against President Ronald Reagan's economic and environmental policies. Mayor Dianne Feinstein says a San Franciscan should hold the seat, but Boxer has rallied support from San Francisco's leftist activists. She recently announced her retirement as US Senator.
1982 - Top Hits
"Centerfold" - The J. Geils Band
"Open Arms" - Journey
"I Love Rock 'N Roll" - Joan Jett & The Blackhearts
"You're the Best Break This Old Heart Ever Had" - Ed Bruce
1985 - DJs around the U.S. began questioning listeners to see which ones could name the 46 pop music stars who appeared on the hit, "We Are the World". The song, airing first on this day as a single, contains a "Who's Who" of contemporary pop music.
http://www.inthe80s.com/weworld.shtml
1986 - After years of debate, NFL owners adopted a rule change allowing the limited use of televised replays to assist the officials on the field. The NFL adopted the current system in 1999, allowing the opportunity to "challenge" on-field calls of plays. Each coach is allowed two challenge opportunities per game, an unsuccessful one of which results in the loss of a time-out. Before the 2004 season, the instant replay rule was slightly changed to allow a third challenge if both of the original two challenges were successful. Prior to instant replay, it was almost impossible to portray the essence of an American football game on television. Viewers struggled to assimilate the action from a wide shot of the field, on a small black-and-white television screen. However, with replay technology, "brutal collisions became ballets, and end runs and forward passes became miracles of human coordination." Thanks in large part to instant replay, televised football became evening entertainment, perfected by ABC-TV's "Monday Night Football", and enjoyed by a wide audience. Marshall McLuhan, the noted communication theorist, famously said that any new medium contains all prior media within it. McLuhan gave Tony Verna's invention of instant replay as a good example. "Until the advent of the instant replay, televised football had served simply as a substitute for physically attending the game; the advent of instant replay – which is possible only with the television – marks a post-convergent moment in the medium of television."
1988 - A blizzard raged across the north central U.S. Chadron, NE was buried under 33 inches of snow, up to 25 inches of snow was reported in eastern Wyoming, and totals in the Black Hills of South Dakota ranged up to 69 inches at Lead. Winds gusted to 63 mph at Mullen, NE. Snow drifts thirty feet high were reported around Lusk, WY.
1989 - Twenty-one cities in the central and southwestern U.S. reported new record high temperatures for the date. The afternoon high of 95 degrees at Lubbock, TX equaled their record for March.
1990 - Forty-four cities in the central and eastern U.S. reported record high temperatures for the date. Record highs included 71 degrees at Dickinson, ND and Williston, ND, and 84 degrees at Lynchburg, VA, Charleston, WV and Huntington, WV. Augusta, GA and Columbia, SC tied for honors as the hot spot in the nation with record highs of 88 degrees. A vigorous cold front produced up to three feet of snow in the mountains of Utah.
1990 - Top Hits
"Escapade" - Janet Jackson
"Dangerous" - Roxette
"Roam" - The B-52's
"Chains" - Patty Loveless
1993 – Eric Clapton hit number 1 in the US with his "Unplugged" album that had been in the Top Ten for six months. The additional attention created by his six Grammys at the annual awards ceremony pushed sales of his live album even higher. "Unplugged" beat out "Achtung Baby", "The Beauty and The Beast" soundtrack and albums by Annie Lennox and kd lang for album of the year.
1993 – Janet Reno was sworn in as the first female US Attorney General. Reno was the third choice of President Bill Clinton, who whiffed with the nominations of Zoe Baird and Kimba Wood who had problems when it was revealed that both had employed illegal immigrants as nannies.
1994 - Mary Wilson was the only original member on hand as the Supremes received their star on Hollywood's Walk of Fame. Diana Ross, who split with the Supremes in 1970, was in Europe. The third original Supreme, Florence Ballard, died in 1976.
http://www.marywilson.com/
1994 - "I just can't stop laughing, I can't stop crying," the reaction of Helen Cunliffe, longtime advocate of the women's priest lobby, when the Church of England voted to ordain women as priests, November 10, 1992. The first women priests were ordained March 11, 1994 and performed their first priestly duties Sunday, March 13, 1994, Mother's Day in England.
1996 - Celine Dion's "Falling Into You" was released. By the end of the year, the album had sold more than 18-million copies worldwide.
http://www.celineonline.com/
1996 - Paul McCartney, George Harrison and Ringo Starr turn down a $225 million offer to do a reunion tour.
1997 - Paul McCartney was knighted by the Queen in a ceremony at Buckingham Palace. Hundreds of fans, some wearing T-shirts that read "Arise Sir Paul," cheered his arrival and stayed outside the palace until he emerged.
http://www.cnn.com/SHOWBIZ/9703/11/mccartney/
1997 - The Columbus Quest defeated the Richmond Rage, 77-64, to win the fifth and deciding game in the American Basketball League's first championship series. Columbus had trailed two games to one. The Quest were led by Valerie Still, who scored 14 points and was named Most Valuable Player of the finals.
1998 - French authorities dug up the remains of legendary French singer and actor Yves Montand and whisked them to a laboratory for DNA tests to settle a paternity suit. (You may say, "What has this to do with American History and my closest answer is that he was an old flame of Marilyn Monroe.) The tests would determine if Montand was the father of Aurore Drossard, age 22, who claimed she was his daughter and wanted part of his estate. Montand died in 1991 at age 70, just three days before he was to testify in the lawsuit. While alive, he refused to submit to the DNA testing, but was forced to do it in death. Yves Montand was a popular French nightclub singer and movie actor, most famous for his dramatic role in the 1953 thriller "The Wages of Fear." His long marriage to actress Simone Signoret weathered his reputation as a ladies' man, including his famous dalliance with Marilyn Monroe, his co- star in "Let's Make Love" (1960). In the 1980s, Montand had a second wind, with character roles in several films including "Jean de Florette" (1986). By the way, the DNA tests proved she was not his daughter
http://www.planningsense.com/archive/2001/05142001.html
http://www.findagrave.com/cgi-bin/fg.cgi?page=gr&GRid=1359
2002 - The Yankees released outfielder Ruben Rivera, a cousin of Mariano Rivera, for stealing Derek Jeter's glove out of his locker, and selling it on the black market for $2,500. There are rumors that Rivera also took other memorabilia items. Rivera had been signed to a one-year contract for $1 million.
2006 - Phoenix's record run for dry days finally ends at 143 days. The last measured rain fell on October 18, 2005. Not only did the rain break the dry spell, the 1.40 inches that fell was a record amount for the date.
2008 - In New York, The Ventures, Leonard Cohen, and the Dave Clark Five are among those inducted into the Rock and Roll Hall of Fame.
2010 - ETCHBERGER, RICHARD L., Medal of Honor
Rank: Chief Master Sergeant, Organization: U.S. Air Force, Company: Detachment 1, Division: 1043d Radar Evaluation Squadron, Born: 5 March 1933, Departed: Yes (03/11/1968), Entered Service At: Hamburg, Pennsylvania, G.O. Number: , Date of Issue: 09/21/2010, Accredited To: Pennsylvania, Place / Date: Phou Pha Thi, Laos, 11 March 1968. Citation: For conspicuous gallantry and intrepidity in action at the risk of his life above and beyond the call of duty. Chief Etchberger and his team of technicians were manning a top secret defensive position at Lima Site 85 when the base was overrun by an enemy ground force. Receiving sustained and withering heavy artillery attacks directly upon his unit's position, Chief Etchberger's entire crew lay dead or severely wounded. Despite having received little or no combat training, Chief Etchberger single-handedly held off the enemy with an M-16, while simultaneously directing air strikes into the area and calling for air rescue. Because of his fierce defense and heroic and selfless actions, he was able to deny the enemy access to his position and save the lives of his remaining crew. With the arrival of the rescue aircraft, Chief Etchberger, without hesitation, repeatedly and deliberately risked his own life, exposing himself to heavy enemy fire in order to place three surviving wounded comrades into rescue slings hanging from the hovering helicopter waiting to airlift them to safety. With his remaining crew safely aboard, Chief Etchberger finally climbed into an evacuation sling himself, only to be fatally wounded by enemy ground fire as he was being raised into the aircraft. Chief Etchberger's bravery and determination in the face of persistent enemy fire and overwhelming odds are in keeping with the highest standards of performance and traditions of military service. Chief Etchberger's gallantry, self-sacrifice, and profound concern for his fellow men at risk of his life, above and beyond the call of duty, reflect the highest credit upon himself and the United States Air Force.
-------------------------------------------------------------

SuDoku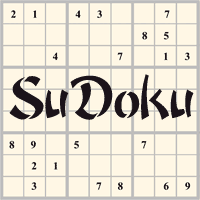 The object is to insert the numbers in the boxes to satisfy only one condition: each row, column and 3x3 box must contain the digits 1 through 9 exactly once. What could be simpler?
http://leasingnews.org/Soduku/soduko-main.htm
--------------------------------------------------------------

Daily Puzzle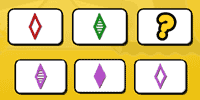 How to play:
http://www.setgame.com/set/puzzle_frame.htm
Refresh for current date:
http://www.setgame.com/set/puzzle_frame.htm
--------------------------------------------------------------


http://www.gasbuddy.com/
http://www.gasbuddy.com/GB_Map_Gas_Prices.aspx
http://www.gasbuddy.com/GB_Mobile_Instructions.aspx
--------------------------------------------------------------

Weather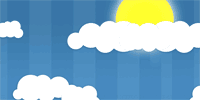 See USA map, click to specific area, no commercials
--------------------------------------------------------------

Traffic Live---
Real Time Traffic Information
You can save up to 20 different routes and check them out with one click,
or type in a new route to learn the traffic live
--------------------------------