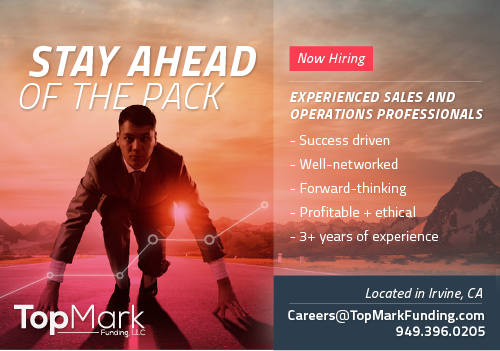 Thursday, March 17, 2016
Happy St. Patrick's Day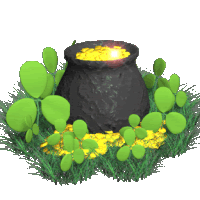 May you find your pot of gold at the end of the rainbow
Today's Equipment Leasing Headlines

San Diego, California Pentech Reunion
Photo
New Hires---Promotions in the Leasing Business
and Related Industries
Leasing Industry Ads---Help Wanted
Now is the Time
Alternate Financing Companies on Defense
Forming Associations to Overcome Being Regulated
By Christopher Menkin
Prediction of Economy Slowdown
Money Anxiety Index
New Certified Lease & Finance Professionals' Handbook
2016 Edition
Funders Taking New Broker Business List
Updated
FDIC Board Adopts Final Rule to Increase
Deposit Insurance Fund to Statutorily Required Level
Amembal & Halladay New Conference
- Leveraging Technology through Best Practices
10 Cloverfeld Lane/Zootopia
Bridge of Spies/Steve Jobs/The Manchurian Candidate
Film/Digital Reviews by Leasing News' Fernando Croce
Shepherd
San Diego, California Adopt-a-Dog
Leasing/Finance Conferences
Updated Information
News Briefs---
Fed Slows Down on Plans to Pursue Interest Rate Increases
"Weakness in the Global Economy"
China Seeks to Avoid Mass Layoffs While Cutting Production
Cutting Back on Unwanted Coal and Steel
Broker/Funder/Industry Lists | Features (writer's columns)
Top Ten Stories Chosen by Readers | Top Stories last six months
www.leasingcomplaints.com (Be Careful of Doing Business)
www.evergreenleasingnews.org
Leasing News Icon for Android Mobile Device
You May have Missed---
SparkPeople--Live Healthier and Longer
Winter Poem
Sports Briefs---
California Nuts Brief---
"Gimme that Wine"
This Day in American History
SuDoku
Daily Puzzle
GasBuddy
Weather, USA or specific area
Traffic Live----
######## surrounding the article denotes it is a "press release" and was not written by Leasing News nor information verified, but from the source noted. When an article is signed by the writer, it is considered a "by line." It reflects the opinion and research of the writer.


Email Leasing News to a colleague and recommend they subscribe.
It's easy. Have them email: kitmenkin@leasingnews.org
with "subscribe" in the subject line.

---

[headlines]
--------------------------------------------------------------
San Diego, California Pentech Reunion


click to view larger
Front row (L to R): Dawn Andrews, Karen Descisciolo, Monica Lopez, Alicia Kulczak
Second row (L to R): Ron Wagner, Anita Sachse, Taryn Taylor, Lesi Chenelle, Tamara McCourt, Kris Dragoo, Stephanie McGuire, Bronwyn McGuire Pappan
Third row (L to R): Joe Quintero, Sue Loach, Jason McCorman, Rosa, Thayer Christensen
"On March 6th many of the San Diego Pentech group met for a brunch "reunion". It was a great turn out and so nice to see everyone."
Tamara McCourt, CCE, CLFP
IMCA
[headlines]
--------------------------------------------------------------
New Hires---Promotions in the Leasing Business
and Related Industries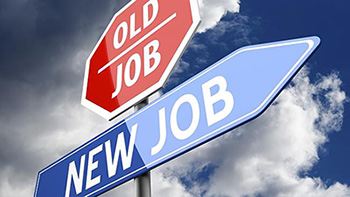 Paul Cheslock was hired as Vice President, Indirect Markets, TimePayment Corp.; based in Mt. Laurel, New Jersey. Previously, he was National Sales Manager, Healthcare, Marlin Business Services Corp (2013–2016); Director of Client Services, MBS Textbook Exchange (2009–2013); Sales Manager, LEAF Financial Corporation (2004–2009); Sales Manager, Vice President of Sales and Customer Service, The Matsco Companies (2001–2004); Sales Manager, GE Capital, GE Leasing Solutions (2000–2001); Manager, Direct Sales
GE Capital, Trans Leasing (1995–2000). Education: Almeda College
Bachelor's degree, Business, Management, Marketing, and Related Support Services.
https://www.linkedin.com/in/paul-cheslock-1b273911
Chris Costello was hired as Territory Account Executive, Tech Defenders, Grand Rapids, Michigan; based in Irvine, California. Previously, he was Senior Account Executive, Strada Capital Corporation (March 2014– March 2016); Title Examiner, ServiceLink (July 2006–March 2014); Appraisal Coordination/Risk Assessment/Underwriting, Ameriquest Mortgage Company (November 2004–April 2006); Title Searcher, First American Title (March 2003–September 2004). Education: IT University Online, Certificates of Completion, Microsoft Office Suite, 3/5 Complete (2013–2014).
Microsoft Access (Beginner, Intermediate, Advanced). Microsoft Excel (Beginner, Intermediate, Advanced). Microsoft Outlook (Beginner, Intermediate, Advanced). Microsoft Word (Beginner, Intermediate, Advanced). Microsoft Publisher (Beginner, Intermediate, Advanced)
Activities and Societies: Preparation for the Microsoft Office Specialist Certification test. Orange Coast College, Real Estate (2005–2005).
Studied Real Estate Appraisal, Golden West College, Cinematography and Film/Video Production (1998–2001).Calvary Chapel High School
(1995–1999).
https://www.linkedin.com/in/chris-costello-856abb6b

Brent Dunbar, CLFP, was promoted to National Accounts Manager at Celtic Leasing Corp., Irvine, California. He joined the firm July, 2009, as Marketing Representative. Previously, he was Branch Manager, College Works Painting (February 2008–September 2008). Organizations: Certified Lease & Finance Professional, CLFP, 2016. Education: California State University, Fullerton, College of Business and Economics, B.A., Business Marketing (2005–2009).
https://www.linkedin.com/in/brent-dunbar-clfp-2a594226

Michael Kountze was hired as Sales Manager, Regents Capital Corporation, Costa Mesa; he is based in the Regents office in Austin, Texas. Previously, he was Vice President, Business Banking, BBVA Compass (July 2015–March 2016); Vice President, Business Banking, Wells Fargo (September 2013–July 2015); Sr. Operations Performance Analyst, USAA (December 2012–September 2013); Financial Analyst, USAA (May 2010–December 2012); Senior Territory Manager, Caterpillar Financial Services Corporation
(March 2009–January 2010); Syndications Manager, Caterpillar Financial Services Corporation (January 2006–March 2009) Senior Financial Analyst, Volvo Financial Services (February, 2002 – May, 2006); Senior Financial Analyst, Transamerica Leasing & Finance (May, 1999 – May, 2002). Volunteer: Treasurer, The Michelle Kuri Foundation (January, 2014 – Present). Organizations: Boerne Chamber of Commerce, Fredericksburg Chamber of Commerce. Education: University of Colorado at Denver, MBA, Finance and Economics (1991 – 1993). Middlebury College, Bachelor of Arts, Economics (1978 – 1982).
https://www.linkedin.com/in/michael-kountze-4049367

Melissa Scott was hired as Territory Account Manager at Technocom Business Systems, Charlotte, North Carolina. Previously, she was Senior Business Development Manager, Marlin Finance (August, 2015 – January, 2016); Regional Sales Manager, GE Capital (January, 2013 – August, 2015); Expatriate Assignment Consultant, Cartus (July, 2011 – December, 2012); Administrative Services Manager, City of Danbury (November, 2009 – July, 2011); Senior Asset Manager, New Stream Capital (June, 2007 – November, 2008); Vendor Finance Account Manager, GE Healthcare (June, 2001 – June, 2007). Languages: Spanish. Certifications: Six Sigma, Green Belt, GE Capital
Starting June 2003. Volunteer: Christmas Project, through GE Capital @ Salvation Army (December, 2014 – Present). Education Western Connecticut State University, Bachelor, Business Administration; Supervisory Management, 3.9 (1997 – 2001). Cum Laude. Danbury Hospital, PMCC Curriculum, Certified Procedural Coder, Healthcare, Medical Coding, 3.0 (2009 – 2009).
https://www.linkedin.com/in/melissa-scott-99510434

Jim Swander was hired as CEO at Oxley Worldbridge Specialized Bank, Phnom Penh, Cambodia. He remains as Country Director, Cambodia, Guinness Gallagher International Pte. Ltd. (January, 2014 – Present); Consultant, Self Employed (January, 2009 – Present). Previously, he was Executive Director, AmCham Cambodia (June, 2010 – October, 2013); General Manager, Devco Capital (January, 2006 – January, 2009); Consultant, Strategic Business Partners (2004 – 2005); Partner, RSN Equipment Leasing, 1985; prior RS Leasing. Former Certified Leasing Professional, 1981, was the first Chair of the UAEL Broker Group. Education: University of Iowa,
Bachelor of Business Administration (B.B.A.), Finance, Industrial Relations (1967 – 1971).
https://www.linkedin.com/in/jim-swander-a970994
[headlines]
--------------------------------------------------------------

Leasing Industry Help Wanted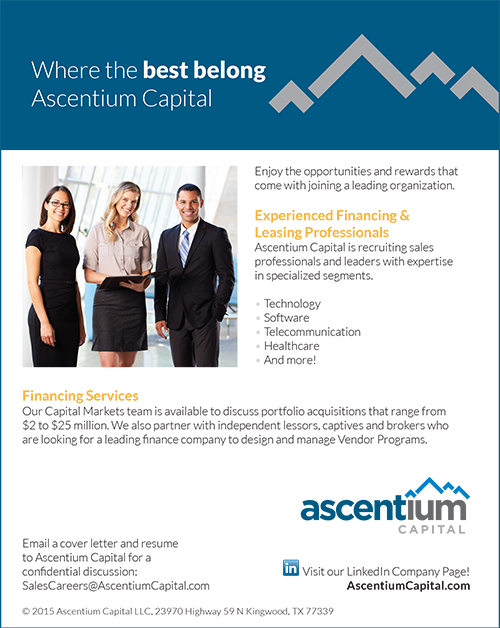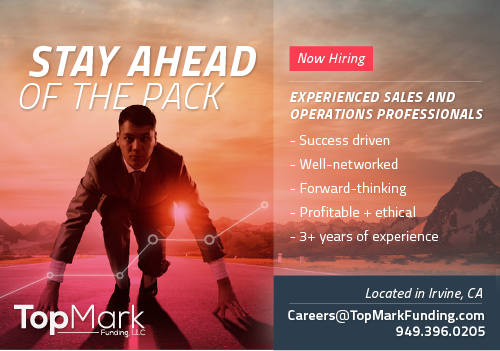 Please see our Job Wanted section for possible new employees.
[headlines]
--------------------------------------------------------------
Alternate Financing Companies on Defense
Forming Associations to Overcome Being Regulated
By Christopher Menkin
Alternate Financing is trying to organize itself, realizing government
regulations are coming. There are existing laws per state, and some other regulatory agencies, but nothing compared to banking, savings and loan, and credit union laws and responsibilities, including FDIC insurance and Congress. Right now it is the 18th century, like the "old wild west," no exaggeration.

One of the earlier groups is now called the Small Business Finance
Association (SBFA), who have hired an experienced "lobbyist," Stephen "Steve" Dennis. Members to date include bizfi, bfscapital, Capify, Capital for Merchants, eleveante Funding, Fora Financial, GRP Funding, Merchant Capital Sources, Merchants Capital Access, NextWave Funding, Principis Capital, Rapid Advance, Retail Capital, Strategic Funding, Swift Capital, Yalber. By the dues set-up, this is not for individual members, but more for access to Washington.
http://leasingnews.org/archives/Dec2015/12_16.htm#finpac
Commercial Finance Coalition (CFC) has hired two reportedly well-established lobbying groups. The group reportedly has 20 members. They describe themselves as "a not-for-profit alliance of innovative financial technology companies that are working together to deploy capital to help small and mid-sized businesses grow."
https://www.commercialfinancecoalition.com/our-mission/
Coalition for Responsible Business Finance (CRBF) states, "The business sector of "alternative" or "innovative" or "non-traditional" funding mechanisms has emerged as a reliable source of capital for small businesses in the United States. The Coalition for Responsible Business Finance (CRBF) helps ensure that this sector rises in prominence and thrives without undue state and federal regulatory burdens. The work of CRBF proactively protects and enhances the reputation of the industry by bringing leaders in the small business community together with small business lenders and advocating their shared desire to increase access to capital for small business."
An Advisory Board is listed (http://www.responsiblefinance.com/) but
no members are listed at this time http://www.responsiblefinance.com/).
However, staff is mentioned with Tom Sullivan, Executive Director:
"Tom Sullivan is an attorney in the government relations practice of Nelson Mullins Riley & Scarborough, LLP in Washington, DC. Tom runs the Small Business Coalition for Regulatory Relief (www.SBCRR.org) and represents several clients including the National Federation of Independent Business."
"Nicholas N. Owens is the CEO of Magnolia Strategy Partners, a bipartisan government relations and corporate strategic counseling firm. As a senior executive in the federal government, Owens was appointed as the fifth National Ombudsman for the U.S. Small Business Administration."
http://www.responsiblefinance.com/staff/+
Financial Innovation Now was formed to "lobby for policies important to the growing electronic payments sector." In their mission, it includes "... expanding the market for online commerce and lending and improving access for underserved populations." Members are involved in loans and leases, including Amazon, Apple, Google, Intuit, PayPal. The executive Director of the coalition, Brian Peters, is also a staffer at tech lobbying powerhouse the Franklin Square Group.
https://financialinnovationnow.org/
[headlines]
--------------------------------------------------------------
Prediction of Economy Slowdown
Money Anxiety Index

Dr. Dan Geller
Dr. Steve Geller of the Money Anxiety Index is predicting a slowdown of the economy due to consumer economic uncertainty indications. He predicts this because the U.S. because consumer consumption makes up about 70 percent of Gross National Product (GDP) of the U.S.
He reports, "The Money Anxiety Index has been nearly flat at 62.8 since the beginning of the year after a substantial improvement of 8.1 points during 2015. The stagnation in the level of money anxiety among consumers indicates that people are concerned about the economy, and are instinctively reducing their retail spending to conserve money.
"Consumers tend to default to their instinctive reaction, to reduce spending and increase savings whenever they face economic or financial uncertainty. This is a normal reaction of our mechanism for self-preservation. It is a well-documented phenomenon in behavioral economics, indicating that people spend when safe and save when scared."
[headlines]
--------------------------------------------------------------

New Certified Lease & Finance Professionals' Handbook
2016 Edition
$59.95
388 Pages
Available at Amazon or direct at:
https://www.createspace.com/6091993
((Please Click on Bulletin Board to learn more information))
(Leasing News provides this ad "gratis" as a means
to help support the growth of Lease Police)
[headlines]
--------------------------------------------------------------
Funders Taking New Broker Business List

BSB
Bankers Capital
Forum Leasing
TimePayment
The following "funders" have informed Leasing News they will consider business from "new" third party originators. Many companies require a
certain length of time in business and other requirements, such as a specific volume of business. These "funders" will consider submissions from those new in the leasing and finance business:


Name
In Business Since
Contact
Website
Leasing Association

N

$50,000 - $1.5 million (Our average size transaction is $250,000. Preferred range $100,000 - $500,000)
A -Accepts Broker Business | B -Requires Broker be Licensed | C -Sub-Broker Program
| D -"Private label Program" | E - Also "in house" salesmen
[headlines]
--------------------------------------------------------------
##### Press Release ############################
FDIC Board Adopts Final Rule to Increase
Deposit Insurance Fund to Statutorily Required Level


The Board of Directors of the Federal Deposit Insurance Corporation (FDIC) approved a final rule to increase the Deposit Insurance Fund (DIF) to the statutorily required minimum level of 1.35 percent.
Congress in the Dodd-Frank Wall Street Reform and Consumer Protection Act increased the minimum for the DIF reserve ratio, the ratio of the amount in the fund to insured deposits, from 1.15 percent to 1.35 percent and required that the ratio reach that level by September 30, 2020. Further, the Dodd-Frank Act also made banks with $10 billion or more in total assets responsible for the increase from 1.15 percent to 1.35 percent.
Under a rule adopted by the FDIC in 2011, regular assessment rates for all banks will decline when the reserve ratio reaches 1.15 percent, which the FDIC expects will occur in the first half of 2016. Banks with total assets of less than $10 billion will have substantially lower assessment rates under the 2011 rule.
The final rule approved today will impose on banks with at least $10 billion in assets a surcharge of 4.5 cents per $100 of their assessment base, after making certain adjustments. The FDIC expects the reserve ratio will likely reach 1.35 percent after approximately two years of payments of the surcharges.
The final rule will become effective on July 1. If the reserve ratio reaches 1.15 percent before that date, surcharges will begin July 1. If the reserve ratio has not reached 1.15 percent by that date, surcharges will begin the first quarter after the reserve ratio reaches 1.15 percent.

Martin J. Gruenberg
FDIC Chairman
"The FDIC is taking a balanced approach that maintains stable and predictable deposit insurance assessments," FDIC Chairman Martin J. Gruenberg said. "At the same time assessment rates will decline for all banks, larger institutions will pay a surcharge over a period of time. With these surcharges, the Deposit Insurance Fund is expected to reach the statutory minimum level ahead of the statutory deadline of 2020, reducing the risk that the FDIC will have to raise rates unexpectedly in the event of stress in the financial sector."
The final rule largely adopts the proposed rule, which was published for comment in the Federal Register in November, with minor changes.
The primary purposes of the Deposit Insurance Fund are to protect the depositors of insured banks and to resolve failed banks. The DIF is funded mainly through quarterly assessments on insured banks.
The DIF's balance was $72.6 billion as of December 31. The reserve ratio at the end of 2015 was 1.11 percent.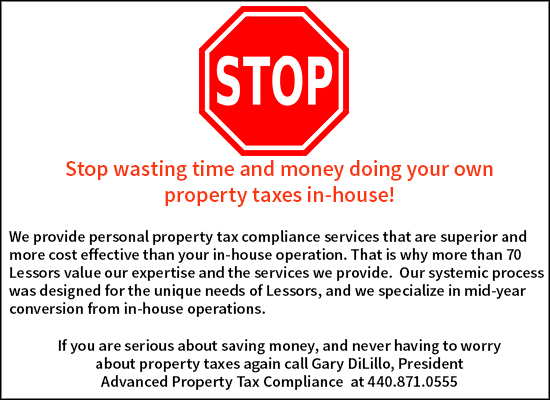 [headlines]
--------------------------------------------------------------
### Press Release ############################
Amembal & Halladay Announces New Conference
- Leveraging Technology through Best Practices
Amembal & Halladay is pleased to present their upcoming conference, Leveraging Technology through Best Practices, being held April 26 – 27, 2016 in Minneapolis, U.S.A. This is a solutions-driven conference sponsored by Hexaware Technologies, Inc.
WHY THE CONFERENCE? The equipment leasing industry has identified several key tech initiatives for the coming year, including improving integrations, enhancing business intelligence, enhancing technology, and replacing legacy systems. Choosing the initiatives in which to invest, along with the financial and operational aspects of doing so are major hurdles being faced by lessors.
Several factors further complicating this decision are the past experiences of others that have attempted similar initiatives, along with a general inexperience as to the process of making infrequent decisions such as these. Lessors, therefore, are proactively seeking guidance, advice and insights into how to best approach these decisions in the most effective and cost-efficient manner.
BENEFITS OF ATTENDING: Attendees will benefit from the free-flowing and vendor-agnostic perspective that speakers with vast experience in the technical, operational, and accounting aspects of leasing applications will add. All sessions, particularly the roundtables, will reflect contemporaneous attendee input, so that the most relevant issues are addressed.
Frank discussions as to functionality and approach will be the norm, and without sales pressure, as LMS vendors will not be an element of this conference. Attendees will leave this conference with the tools to properly assess their technology decisions.
WHO SHOULD ATTEND? CFOs, CIOs, COOs, IT managers, project managers, system analysts, data managers, service providers and operations personnel will all gain valuable information and insights from attending this conference.
Amembal & Halladay, formed in 1978, was the first entity to serve the global equipment leasing industry and is the world's premier service provider to its many leasing industries and companies. Amembal & Halladay has trained over 75,000 leasing professionals in 80- plus countries and has authored 16 industry bestsellers. It also has provided consultancy services to over 20 governments as well as numerous well-known, blue chip leasing companies around the globe.
Hexaware Technologies, Inc. is a leading global provider of IT solutions, business process services and consulting services. Its 11000+ experts are driven by the business philosophy "Your Success is Our Focus" - to deliver value to its clients and help them succeed. Since its inception in 1990, the company has been providing cutting-edge solutions to small, large & Fortune 500 companies across the globe spanning industries such as banking, financial services, capital markets, leasing, healthcare, insurance, travel & transportation, logistics and manufacturing and retail.
#### Press Release #############################
[headlines]
--------------------------------------------------------------
Fernando's View
By Fernando F. Croce
A gripping thriller ("10 Cloverfield Lane") and delightful Disney animation ("Zootopia") come to theaters, while DVD releases offer engrossing drama ("Bridge of Spies"), a cracking biopic ("Steve Jobs"), and a paranoid classic ("The Manchurian Candidate").
In Theaters: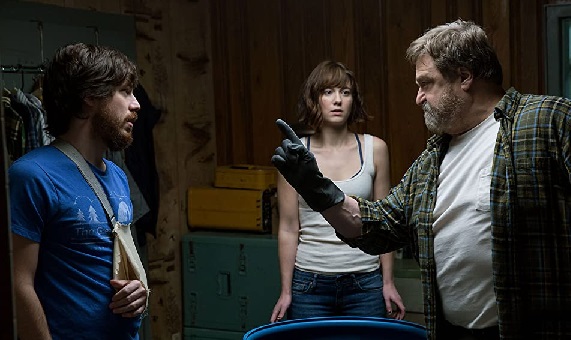 10 Cloverfield Lane (Paramount Pictures): A semi-sequel to the 2008 science-fiction hit "Cloverfield," this gripping tale creates its own distinctive atmosphere of suspense and dread. The tense story begins with Michelle (Mary Elizabeth Winstead) getting into an accident while driving through rural Louisiana, and then finding herself sharing an underground bunker with a burly paranoid named Howard (John Goodman) and a young assistant named Emmett (John Gallagher Jr.). Though Howard keeps claiming that chemical weapons have made the outside air toxic, Michelle becomes increasingly aware that there's equal danger in staying locked inside with him. An escape plan is hatched, but what if there's any truth to this doomsday scenario? First-time director Dan Trachtenberg makes smart use of claustrophobic space in this ingenious psychological thriller, which boasts a smashing turn from the underrated Winstead.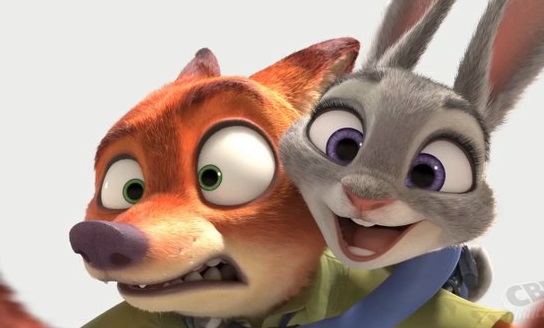 Zootopia (Walt Disney Studios): The makers of "Tangled" and "Wreck-It Ralph" return for another round of quality slapstick in this popular, colorful animated feature. The title refers to a teeming city where mammals of all stripes live and work together, including the film's main odd-couple protagonists. Judy Hopps (voiced by Ginnifer Goodwin) is the first rabbit to join the police force, and quickly finds her limits tested by Nick Wilde (Jason Bateman), a sly fox whose con games come close to breaking the law. When a mystery comes their way, however, the two mismatched characters must team up for the good of their metropolis. The plot may suggest the shadows of film noir, but the movie's surfaces remain delightfully bright, with a cast of voices that include Idris Elba, Shakira, and J.K. Simmons.

Netflix Tip: A durable character actor at home in gruff drama as well as in silly comedy, George Kennedy (1925-2016) was always a welcome screen presence. So check Netflix for some of his best roles, which include his Oscar-winning turn in "Cool Hand Luke" (1967), as well as "The Dirty Dozen" (1977), "Airport" (1970), and "The Naked Gun" (1988).
On DVD: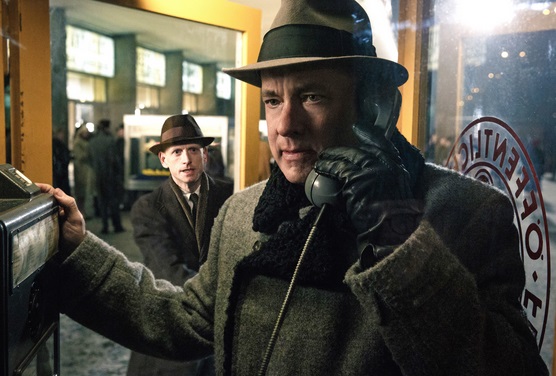 Bridge of Spies (Walt Disney Studios): Steven Spielberg follows the Oscar-winning "Lincoln" with another engrossing and beautifully crafted look at a chapter in American history. Set in the midst of the Cold War, the fact-based story chronicles the struggles of James Donovan (another terrific performance from Tom Hanks), a New York lawyer recruited by the CIA as a negotiator in political negotiations with the Soviet Union. As the intrigue shifts to divided Berlin, Donovan comes to depend on Rudolf Abel (Best Supporting Oscar-winner Mark Rylance), a captured Russian spy who will play a pivotal role in the hostage exchange between the hostile superpowers. Working from a script co-written by the Coen Brothers, Spielberg weaves a tersely paced and consistently absorbing account of human lives tangled in a volatile international scene much like our own today.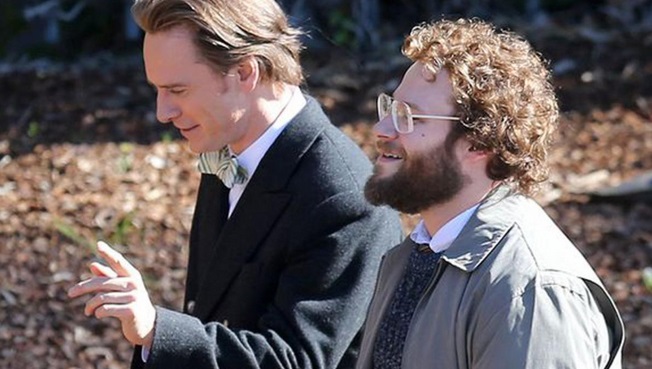 Steve Jobs (Universal): An icon of business creativity, the late Steve Jobs has recently been a favorite screen subject, whether in documentaries or in biopics. Add to the Jobs subgenre this robust and invigorating portrait of the American businessman, played in a sure-to-be-Oscar-nominated performance by Michael Fassbender. Divided between two different time periods, the plot follows Jobs as he works towards unveiling the first Macintosh computer in 1984 with the help of his partner Steve Wozniak (Seth Rogen), then contrasts his struggles with his advances of ten years later. Versatile British director Danny Boyle ("Slumdog Millionaire") brings visual vigor to the storytelling, while acclaimed scriptwriter Aaron Sorkin ("The Social Network") adds tantalizing links between the driven protagonist's work and his personal life. The result is a crack view of obsession and creativity.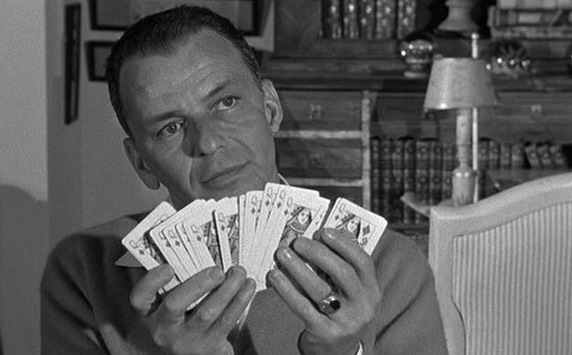 The Manchurian Candidate (Criterion): A classic of paranoid cinema, John Frankenheimer's 1962 political thriller endures in this deluxe Criterion edition. Beginning in the Korean War and spilling into the Cold War, the perversely twisty plot follows Raymond Shaw (Laurence Harvey), a platoon sergeant who returns home with a dark secret. As the victim of a Communist brainwashing scheme, he finds himself a pawn in a Washington conspiracy that involves his own mother (chillingly played by Angela Lansbury). Help comes from Ben Marco (Frank Sinatra), a fellow veteran played by strange nightmares, but can he reach Raymond before it's too late? Combining political anxiety with surreal comedy, Frankenheimer's classic creates a haunting and darkly exhilarating snapshot of a nation entering an unsettlingly complex new decade.

[headlines]
--------------------------------------------------------------
Shepherd
San Diego, California Adopt-a-Dog
Bungee
#4243
Male
Age: 10 weeks
Coat: Short
Color: Brown-Black Tri-Color
Eyes: Brown
Size: Medium
Weight: 17 lbs.
"Bungee will put a spring in your step! This adorable Shepherd mix is a sweet puppy with that great puppy energy. He would like to find an active family who can give him plenty of playtime, exercise, and training. Bungee is sweet and loving; he likes to snuggle near you and likes to put his head on your shoulder. He is such a love! Would you like to meet Bungee? Fill out an adoption application today.
The adoption includes the altering of the dog, current vaccinations, and microchipping. For more information on the Adoption Donation and our Adoption Process, please visit our website at www.labsandmore.org and click on Adopt.
You will find our online adoption application there as well. Once you are approved to adopt, we will discuss how to meet our available dogs. Our dogs are NOT housed at our mailing address. We are a 501(c)3 Non-Profit, all volunteer organization. Thank you for reaching out to rescue a dog in need of hope!
Adoption Process:
http://www.labsandmore.org/adoption-process/
Labs and More
5425 Oberlin Drive, Suite 100
San Diego, CA 92121
Mailing Address Only
858-273-5386
doginfo@labsandmore.org

Adopt a Pet
http://www.adoptapet.com/
[headlines]
--------------------------------------------------------------

Leasing/Finance Conferences --- 2016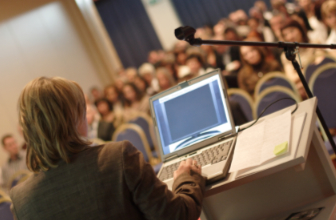 ---
March 22
14th Annual IMN/ELFA
Investors Conference
Union League Club
New York, New York


Bruce Kropschot, Senior Managing Director and
Merger & Acquisition Advisory Practice Leader, The Alta Group,
will be covering the Investors Conference for Leasing News.
---


LendIt USA 2016
April 11 – 12
San Francisco, California
Over 130+ Exhibitors. 4,000
decision-makers from over 20 countries
http://www.lendit.com/usa/2016
---
April 19 - 21
28th Annual National Funding Conference
Siwssotel Chicago
Chicago, Illinois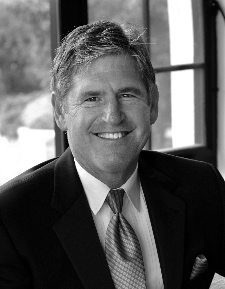 Paul J. Menzel, CLFP, President & CEO, Financial Pacific Leasing, Inc.,
a subsidiary of Umpqua Bank, will be reporting on the National Funding
Conference for Leasing News readers.
The Women in Leasing LinkedIn Group will be having a luncheon at the Signature Room at the 95th in Chicago, Illinois, on Thursday, April 21st from 1:00pm – 3:00pm just after the 28th Annual ELFA National Funding Conference. Cost is $45. Please email credit card information.
Shari Lipsky, CLFP
ECS Financial Services
slipski@ecsfinancial.com
P.S.
There are a few ladies that have already let me know that they can't make it on Thursday, so I am looking at putting a small group of 4-6 together for Tuesday at 1:00. If you would be interested in that lunch, please email me.
---


Transact 16
April 19 – 21
Las Vegas, Nevada
4,000 Attendees
http://electran.org/events/transact16/
---
April 28 – April 30, 2016
2016 Annual Conference
25th Anniversary
Tropicana Las Vegas
Las Vegas, NV
Every week until the conference, NAELB will draw the name of a Broker registered to attend the conference to win a free airport transfer by limousine! Register now for your chance to win!!
The following will be in attendance for the 25th Anniversary:

Founding and Charter Members (*NAELB Past Presidents)
Joel Addison, Jim Blizzard, Bo Bohannan, Jim Borland*, Renee Fox, Fred Leo, Mike Losey*, Tom Madonna, Barry Marks, Jim McKee, Doug Mills, Gerry Oestreich*, Bob Otterbacher*, Dave Pittman, Neal Roth, Bruce
Sciotto, June Sciotto* and Leo Timmerman.
Past Presidents
Bob Bell, Corey Bell, Jim Borland, Bud Callahan, Donna Cole, Gerry Egan, Jack Harvey, Mike Losey, Mike Meacher, Joan Modes, Brian Montgomery, Gerry Oestreich, Robert Otterbacher, Spencer Richman, June Sciotto, Sonia v.M. Stoddard and Heather von Bargen.
Exhibitor Listing (as of 3/17/16)
360 Equipment Finance
Amerisource Funding
Axis Capital
Banc of California, N.A.
Bankers Capital
BlackRiver Business Capital, LLC
Bryn Mawr Funding
BSB Leasing
C.H. Brown Co., LLC
Capital Quality Leasing Co., Inc
Channel Partners Capital -
CLFP Foundation
Cobra Capital LLC
Credibly
Dakota Financial, LLC
Eagle Business Credit LLC
Equipment Leasing Group of America, LLC
Financial Pacific Leasing, Inc.
First Federal Leasing
FirstLease, Inc.
Fora Financial, LLC
Global Financial & Leasing Services
COVER
KS State Bank, Baystone Government Finance
LoanMe
Marlin Business Service Corp.
Maxim Commercial Capital
Navitas Lease Corp.
NCMIC Finance Corporation
NFS Leasing
North Mill Equipment Finance, LLC
OnDeck
Orange Commercial Credit
Pawnee Leasing Corporation
Pinnacle Specialty
Team Funding
Quiktrak Inc.
RapidAdvance, LLC
Tetra Financial Group
---
36th Annual AGLF Conference
Racing Toward Excellence in Public Finance
Wednesday, May 4 – Friday, May 6, 2016
Omni Charlotte Hotel, Charlotte, North Carolina


Conference Information
Message from the Chairman
Preliminary Agenda
Keynote Bio: Chris Taylor
Keynote Bio: Charlie Wittmack
Keynote Bio: Mark Vitner

Registration
Register Online Now!
Print Registration Form
Sponsorship
Sponsorship Opportunities
Thursday Night Event
Need for Speed Event at the NASCAR Hall of Fame
Sponsored by Capital One Public Funding, LLC
Late Night with AGLF - Drinks and Dessert at the Omni Charlotte Hotel

Hotel & Travel
Hotel Reservations
Travel Information
Things to do in Charlotte
---
September 16-17, 2016
2016 Eastern Regional Meeting
Cincinnati Airport Marriott
Hebron, KY
Conference Chair:
Rodny Blecha, Precision Leasing
---
---
Lend360
October 5 – 7
Chicago, Illinois
http://www.lend360.org/
---
October 23 -25th
2016 55th Annual Conference
Palm Desert Springs
Palm Desert, California


---



Money20/20
October 23 – 26
Las Vegas, Nevada
(75% of exhibit space/sponsorship booked)
http://www.money2020.com/
---
November 11-12, 2016
2016 Western Regional Meeting
Doubletree by Hilton Hotel Anaheim-Orange County
Orange, CA
[headlines]
--------------------------------------------------------------

News Briefs---
Fed Slows Down on Plans to Pursue Interest Rate Increases
"Weakness in the Global Economy"
http://www.nytimes.com/2016/03/17/business/economy/fed-interest-rates-meeting.html?ref=business&_r=0
China Seeks to Avoid Mass Layoffs While Cutting Production
Cutting Back on Unwanted Coal and Steel
http://www.nytimes.com/2016/03/17/world/asia/china-premier-li-keqiang-economy.html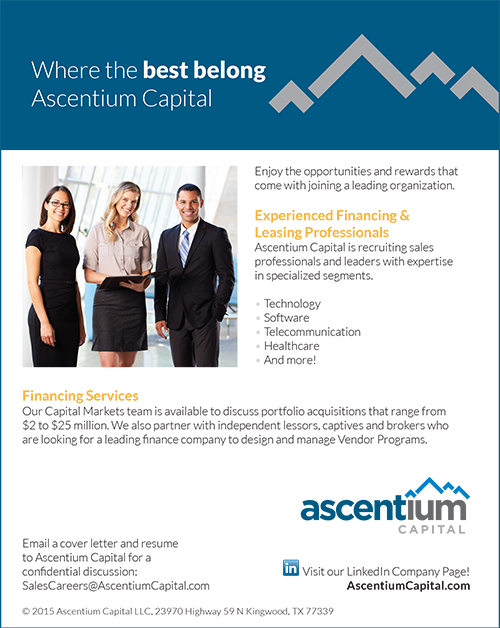 [headlines]
--------------------------------------------------------------


--You May Have Missed It
States with No Income Tax
http://247wallst.com/special-report/2016/03/14/states-with-no-income-tax/3/

[headlines]
--------------------------------------------------------------
SparkPeople--Live Healthier and Longer

Learn to Love Vegetables
8 Tips to Go for the Green!
http://www.sparkpeople.com/resource/nutrition_articles.asp?id=1354
[headlines]
--------------------------------------------------------------
Winter Poem
We've Only Just Begun
by Paul Williams and Roger Nichols
We've only just begun to live,
White lace and promises
A kiss for luck and we're on our way.
And yes, We've just begun.
Before the rising sun we fly,
So many roads to choose
We start our walking and learn to run.
And yes, We've just begun.
Sharing horizons that are new to us,
Watching the signs along the way,
Talking it over just the two of us,
Working together day to day
Together.
And when the evening comes we smile,
So much of life ahead
We'll find a place where there's room to grow,
And yes, We've just begun.

[headlines]
--------------------------------------------------------------
Sports Briefs----
Barry Bonds wins impromptu home run derby at age 51
http://www.contracostatimes.com/sports/ci_29646460/barry-bonds-wins-impromptu-home-run-derby-at
Chip Kelly ready to 'coach heck out of' Colin Kaepernick
http://www.sacbee.com/sports/nfl/san-francisco-49ers/article66518132.html
Ed O'Bannon plaintiffs ask Supreme Court to take NCAA case
http://www.cbssports.com/collegefootball/writer/jon-solomon/25517767/ed-obannon-plaintiffs-ask-supreme-court-to-take-ncaa-case
(Leasing News provides this ad as a trade for investigative
reporting provided by John Kenny)
[headlines]
--------------------------------------------------------------


California Nuts Briefs---

44-Foot Rise of Folsom Lake Offers Hope for
California's Worst Ever Drought
http://www.popularmechanics.com/science/environment/news/a19069/44-foot-rise-of-folsom-lake-offers-hope-for-californias-worst-ever-drought/
Google pays $250 million for Sunnyvale offices
where 3,000 could work
http://www.insidebayarea.com/breaking-news/ci_29646743/google-pays-250-million-sunnyvale-offices-where-3

(Leasing News provides this ad as a trade for appraisals and equipment valuations provided by Ed Castagna)
[headlines]
--------------------------------------------------------------


"Gimme that Wine"

http://www.youtube.com/watch?v=EJnQoi8DSE8

Passing of Susan Korol Pey
http://www.legacy.com/obituaries/marinij/obituary.aspx?pid=178037017
California table grapes gross record value in 2015
http://westernfarmpress.com/grapes/california-table-grapes-gross-record-value-2015
Dry rosé the darling of sommeliers, journalists and wine lovers
http://www.dailyherald.com/article/20160316/entlife/160319362/
Gallo, Constellation Claim Nearly Half Of Domestic Wine's "Hot Brands"
http://www.shankennewsdaily.com/index.php/2016/03/15/14545/exclusive-gallo-constellation-claim-nearly-half-domestic-wines-hot-brands/
Free Mobile Wine Program
http://leasingnews.org/archives/Feb2010/2_26.htm#mobile
Wine Prices by vintage
http://www.winezap.com
http://www.wine-searcher.com/
US/International Wine Events
http://www.localwineevents.com/
Leasing News Wine & Spirits Page
http://two.leasingnews.org/Recommendations/wnensprts.htm

[headlines]
----------------------------------------------------------------
This Day in American History
March 17 is St. Patrick's Day, the traditional death date of Saint Patrick (c. AD 385–461), the patron saint of Ireland. It was made an official Christian feast day in the early 17th century and is observed by the Catholic Church, Anglican Communion, (especially the Church of Ireland), Eastern Orthodox Church, and Lutheran Church. The day commemorates Saint Patrick and the arrival of Christianity in Ireland, and celebrates the heritage and culture of the Irish in general in general. Celebrations generally involve public parades and festivals, ceilithe, and the wearing of green attire or shamrocks. Christians also attend church and the Lenten restrictions on eating and drinking are lifted for the day.
1734 - Forty-two families of German Protestant refugees landed in the American colonies. Sponsored by the British Society for the Promotion of Christian Knowledge (SPCK), the 78 religious pilgrims soon founded the town of Ebenezer, 30 miles from Savannah, Georgia.
http://historicaltextarchive.com/salzburger/ebenezer.html
http://www.sip.armstrong.edu/Transportation/FullView/Trans_Img6.html
http://www.loc.gov/rr/european/imde/ebenezer.html
http://www.gasalzburgers.org/
http://www.holtzendorff.com/gavacation/ebenezer/ebenezer.html
1755 - Transylvania Land Co buys Kentucky for $50,000 from a Cherokee chief
http://www.encyclopedia.com/html/H/HendersoR1.asp
http://www.bartelby.com/65/tr/TransylCo.html
http://wolves.dsc.k12.ar.us/cyberace/sbgone/gen/fam1/
history/ky/transylvania.htm
1756 – First St. Patrick's Day celebration in New York City at Crown and Thistle Tavern.
1762 – First St. Patrick's Day Parade in NYC.
1776 - Having seized Dorchester Heights, George Washington forced the British under William Howe to evacuate Boston. On a tour of the Boston area, I saw where the cannon were poised around the British. It was amazing that they were able to be put into place over such rough land, poor weather, and an under-strength crew. The British did not know that they had little dry powder to fire the cannon, and many lacked the cannon ball, but Washington surrounded them and bluffed them into leaving Boston. I would highly recommend a visit to Boston and the surrounding area for the history, great restaurants, and people. It is best is to hire a personal tour by one of the professional history storytellers who will take you to the sites, including the famous cemetery with a fabulous view of the city. I would recommend Robert of Exciting Tours of Boston, 69 Prescott Avenue, Boston, MA. 02150, Phone 617-699-6140 Fax: 617-889-3011 e-mail:
exciting.tours@verizon.net
Four Hour Maximum is a lot. Plan it so he can drop you off to one of his favorite Italian restaurants. You will not be disappointed.
http://patriotresource.com/events/bostonevac.html
http://www.publicbookshelf.com/public_html/
Our_Country_vol_2/britishev_he.html
http://www.mountalverniahs.org/mahs/hist-lit10/Dorchester/Battle.htm
http://www.artunframed.com/images/artmis63/stuart42.jpg
1777 - Roger B. Taney (d. 1864) birthday, Calvert County, MD. He became the first presidential nominee to be rejected by the Senate and later became Supreme Court Justice who ruled on the Dred Scott decision. Taney served as Attorney General under President Andrew Jackson. Nominated as Secretary of the Treasury, his rejection by the Senate centered on his strong stance against the Bank of the United States as a central bank and his role in urging President Jackson to veto the congressional bill extending its charter. The states wanted to control banking, and not allow the federal government to do so. In reality, the first federal bank failed during a terrible recession and bad decisions by its then president, which ended the contest between federal and state control. A year after being rejected later as Secretary of the Treasury, he was nominated to the Supreme Court as an associate justice by Jackson, but his nomination was stalled until the death of Chief Justice John Marshall on July 6, 1835. Taney was nominated to fill Marshall's place on the bench and after much resistance, he was sworn in as Chief Justice in March, 1836. His tenure on the Supreme Court is most remembered for the Dred Scott decision that decided a Black man would not be recognized as a "free man" in U.S. territories.
1780 - George Washington granted the Continental Army a holiday "as an act of solidarity with the Irish in their fight for independence".
1804 - Frontiersman Jim Bridger (d. 1881) was born at Richmond VA. American fur trader and scout, believed to be the first white man to visit (in 1824) the Great Salt Lake, he also established Fort Bridger in southwestern Wyoming as a fur-trading post and a way station for pioneers heading west on the Oregon Trail. Bridger National Forest in western Wyoming is named for him. The son of a surveyor and an innkeeper, Bridger moved with his family to St. Louis in 1818. There, Bridger apprenticed to a blacksmith, learned to handle boats, and became a good shot and skilled woodsman. When the Ashley-Henry Fur Trading Company advertised for "enterprising young men" to travel the Missouri River to trade with the Indians, Bridger was among the first to respond, and he was hired in 1822. Though he lacked much formal education, Bridger demonstrated a brilliant ability for finding his way and surviving in the wilderness. As part of the Ashley-Henry team, he helped construct the first fur trading post on the Yellowstone River. At the age of 21, Bridger became the first Anglo definitely known to have seen the Great Salt Lake, though he mistakenly thought it was the Pacific Ocean at the time. He was adept at learning Indian dialects and culture, and he had a tremendous memory for geographical detail. For several years, Bridger worked as an independent trapper and, in 1830, he joined with three partners to gain control of the Rocky Mountain Fur Company. Bridger never really enjoyed the life of the businessman, though, and he sold out in 1834. That same year, he married Cora, the daughter of a Flathead Indian chief, and she accompanied him on his fur trapping expeditions. Yet by 1840, Bridger had grown tired of the nomadic trapper life. He was convinced that the emigrant traffic through the West had become heavy enough to support a trading post. He founded Fort Bridger along the Green River section of the Oregon Trail, in present-day southern Wyoming. Fort Bridger quickly became a regular stopping place for overland emigrants, and Bridger happily settled down with Cora, with whom he had three children. Bridger's idyllic life did not last, though. Cora died, Indians killed one of his daughters, and a second wife died in childbirth. Bridger retreated to the mountains to trap and hunt after each of these tragedies, often living for a time with Indians. In 1850, he married the daughter of a Shoshoni chief, and thereafter he and his bride, whom he called Mary, divided their time between summers at Fort Bridger and winters with the Shoshoni. In 1853, Mormons, resenting the competition from Bridger's fort, tried to arrest him as an outlaw. He escaped into the mountains with Mary and his children, but a band of Mormons burnt and gutted the fort, destroying all his supplies. Concerned for his family's safety, Bridger bought a farm near Westport, Missouri, where he left Mary and the children during all of his subsequent western journeys. He sold Fort Bridger in 1858, and spent the next decade working as a guide and an army scout in the early Indian wars. By 1868, Bridger's eyesight was failing, and he increasingly suffered from rheumatism. He retired to his Westport farm, where he cared for his apple trees and no doubt fondly recalled the rugged western mountains he had known so well.
1811 - The first Ohio River steamboat leaves Pittsburgh for New Orleans; it arrived three months later.
http://www.dobyns.com/dobyns.genealogy/nrpreble.htm
http://www.perrycountyindiana.org/attract/fultonhill.html
http://www.cincinnati.com/tallstacks/history_2centuries.html
1836 – Texas abolished slavery.
1841 - Birth of James R. Murray, American sacred music editor. A veteran of the American Civil War, Murray is better remembered today as composer of the hymn tune MUELLER, to which we sing the Christmas carol, "Away in a Manger."
1842 - Female Relief Society of Nauvoo Organized. Twenty Mormon women formally initiated this organization at Nauvoo, IL, which is now known as the Relief Society and has grown to almost four million members. Information furnished by Church of Latter-Day Saints, Public Affairs Department.
http://www.nauvoohistorical.org/about.htm
1854 – The first park land purchased by a U.S. city, Worcester, MA.
1862 - Martha Platt Falconer was born. She was one the greatest of all pioneers in changing the holding area of delinquent or homeless girls from virtual jails to homes for rehabilitation, education, and social adjustments. She pioneered her work at Sleighton Farm in Pennsylvania and the idea was gradually accepted throughout the nation.
http://search.eb.com/women/articles/Falconer_Martha_Platt.html
1863 - Battle of Kelly's Ford, Virginia. Union cavalry attack Confederate cavalry. Although the Yankees were pushed back and failed to take any ground, the engagement proved that the Federal troopers could hold their own against their Rebel counterparts. In the war's first two years, Union cavalry fared poorly in combat. This was especially true in the eastern theater, where Confederate General J.E.B. Stuart boasted an outstanding force comprised of excellent horsemen. On several occasions, Stuart embarrassed the Union cavalry with his daring exploits. During the Peninsula Campaign of 1862, Stuart rode around the entire 100,000-man Union army in four days. Later that year, he made a daring raid to Chambersburg, Pennsylvania, and returned unmolested to Virginia after inflicting significant damage and capturing tons of supplies. In February, 1863, a raid by General Fitzhugh Lee (son of Confederate commander Robert E. Lee) left the Federals running in circles in search of the enemy force. Now, General Joseph Hooker assumed command of the Federal Army of the Potomac. He sought to bring an end to the Confederate raids by stopping Stuart's cavalry. Hooker assigned General William Averell to attack the Rebel cavalry near Culpeper Court House. Averall assembled 3,000 men for the mission, but he left 900 behind to protect against a rumored Confederate presence near Catlett's Station. Averell led the rest of his men towards Kelly's Ford, a crossing of the Rappahannock River east of Culpeper Court House. Fitzhugh Lee learned of the advance and positioned his cavalry brigade, which was part of Stuart's corps, to block the ford and dig rifle pits above the river. On the morning of March 17, Averell's men reached Kelly's Ford and were welcomed by fire from 60 Confederate sharpshooters. It took four attacks for Averell's men to capture the rifle pits and, by noon, the entire force was across the Rappahannock. Now, Fitzhugh Lee arrived with 800 troopers and two pieces of artillery. As the Confederates approached, the cautious Averell ordered his men to form a defensive line, thus giving the initiative to the Confederates. Lee arrived and ordered his men to attack, but Yankee fire drove them back. He attacked again and was again repulsed. Averell had a chance to score a major rout with a counterattack, but he instead withdrew across the Rappahannock River. He later said that the arrival of Stuart on the battlefield signaled the possible approach of additional Confederate cavalry. Averell lost 78 men killed, wounded, and captured during the day's fighting. The Confederates lost a total of 133 men. Among the Rebel dead was Major John Pelham, perhaps the best artillery officer in the Confederate army. He happened to be visiting Stuart when the battle began, and he rode forward to see the action. Pelham was mortally wounded by a shell splinter as he observed the Confederate attacks in the afternoon. Although Kelly's Ford was a Union defeat, it signaled a new phase of the cavalry war in the east. The Yankees were closing the gap with the Confederate horsemen. In the next four months, the Union cavalry fought their Confederate counterparts to a standstill at Brandy Station, and then scored a major victory at the Battle of Gettysburg.
1870 - Massachusetts legislature authorizes incorporation of Wellesley Female Seminary
http://www.wellesley.edu/PublicAffairs/Media/facts.html
1871 - The National Association of Professional Base Ball Players was founded, setting the stage for the future National League in 1876. The entry fee for a National Association franchise was $10.
1876 - BRYAN, WILLIAM C., Medal of Honor
Rank and organization: Hospital Steward, U.S. Army. Place and date: At Powder River, Wyo., 17 March 1876. Entered service at: St. Louis, Mo. Born: 9 September 1850, Zanesville, Ohio. Date of issue: 15 June 1899. Citation: Accompanied a detachment of cavalry in a charge on a village of hostile Indians and fought through the engagements, having his horse killed under him. He continued to fight on foot, and under severe fire and without assistance conveyed 2 wounded comrades to places of safety, saving them from capture.
1886 - The first issue of "The Sporting News" was published in St. Louis at a price of two cents per copy. It was published by Alfred H. Spink, a director of the St. Louis Browns and former writer for the
Missouri Republican
daily newspaper. The Sporting News, long known as "The Bible of Baseball" and a multi-sport magazine since 1942, is the oldest continuously published sports publication in the country. After 122 years as a weekly publication, the magazine switched to a biweekly publishing schedule in 2008, and to a monthly schedule in 2011. In December 2012, the magazine announced it would go digital-only starting in 2013.
http://www.sportingnews.com/
1892 - A winter storm in southwestern and central Tennessee produced 26 inches of snow at Riddleton, and 18.5 inches at Memphis. It was the deepest snow of record for those areas.
1894 - Novelist and playwright Paul Green (d. 1981) was born in Lillington, NC. He won the 1927 Pulitzer Prize for his play "In Abraham's Bosom." Although Green was white, his work examined the problems of blacks in the South, based on his observations of his native state, North Carolina. He studied at the University of North Carolina at Chapel Hill and began writing plays for the theater group Carolina Playmakers in 1919, drawing on Southern folklore for his themes. During the Depression, his work took on a tone of social protest and included plays like "Hymn to the Rising Sun" (1936), about a chain gang. In 1941, he worked with novelist Richard Wright to dramatize Wright's book "Native Son." Interested in the interplay of words and music, he wrote a series of symphonic dramas, including "The Stephen Foster Story" (1959) and "The Lone Star" (1977).
http://www.ncwriters.org/pgreen.htm
http://www.qbsaul.demon.co.uk/
1894 - U.S. and China signed a treaty preventing Chinese laborers from entering U.S.
1897 - For the first time, motion pictures were shot of a championship prize fight, as 'Sunny' Bob Fitzsimmons knocked out 'Gentleman' Jim Corbett to win the world heavyweight title. Many of these films are available on line from the Library of Congress for free. With fast connections today, they are fascinating to view.
1897 - Emilie Grace Briggs became the first woman in America to graduate from a Presbyterian theological school, when she received her Bachelor of Divinity degree from Union Theological Seminary, in New York City.
http://www.uts.columbia.edu/projects/AWTS/exhibit/briggs1.html
http://www.uts.columbia.edu/projects/AWTS/exhibit/briggs5.html
1898 – The first practical submarine submerged for 1 hour, 40 minutes. The Irish inventor, John Philip Holland built a model submarine in 1876 and a full scale one in 1878, followed by a number of unsuccessful ones. In 1896, he designed the Holland Type VI submarine. This vessel made use of internal combustion engine power on the surface and electric battery power for submerged operations. Launched on 17 May 1897 at Elizabeth, NJ, the Holland VI was purchased by the US Navy on 11 April 1900, becoming the United States Navy's first commissioned submarine and renamed USS Holland. The Holland Tunnel is named for him.
1902 - Golfer Bobby Jones was born Robert Tyre Jones, Jr., (d. 1971) at Atlanta, GA. He is the only golfer (pre Masters) to win the Grand Slam - the British Amateur, British Open, US Open and US Amateur tournaments - in the same year. Jones founded and helped design the Augusta National Golf Club, and co-founded the Masters Tournament. Jones was the most successful amateur golfer ever to compete on a national and international level. During his peak as a golfer from 1923 to 1930, he dominated top-level amateur competition, and competed very successfully against the world's best professional golfers. Jones often beat such top pros as Walter Hagen and Gene Sarazen. Jones earned his living mainly as a lawyer, and competed in golf only as an amateur, primarily on a part-time basis, and chose to retire from competition at age 28.
http://www.bobbyjones.com/
1903 - Radie Britain (d. 1994) was born near Amarillo, TX. Composer, writer, teacher won more than 50 national and international awards for her more than 150 classical compositions. She trained at the American Conservatory in piano, organ, and composition, with advanced work and master classes in Germany. She taught at the Chicago Conservatory. Her daughter Lerae taught anthropology in Hawaii.
http://www.musicweb.uk.net/classrev/2001/June01/Radie.htm
http://www.music.indiana.edu/collections/britain/symph.html
http://orion-1.library.ucla.edu/web2/tramp2.exe/do_ccl_search/guest?SETTING_KEY=
Englishandservers=1uclaandquery=07-ARE-3971andindex=dbcn
http://findaid.oac.cdlib.org/findaid/ark:/13030/ft5d5nb0k4
1905 – Franklin D. Roosevelt married his distant cousin, Eleanor Roosevelt, in NYC.
1906 - In a speech given to the Gridiron Club in Washington, DC, President Theodore Roosevelt coined the word 'muckrake'.
http://staff.killingly.k12.ct.us/~cmarcotte/
CP%20US%20documents/progressive%20era/
progressivism_and_the_republican.htm
1906 - The temperature at Snake River, Wyoming dipped to 50 degrees below zero -- a record for the US for the month of March.
1910 - Luther and Charlotte Gulick founded the Camp Fire Girls organization at Lake Sebago, Maine. The group's catch phrase is "Wohelo", an acronym of the words: WOrk, Health and LOve. It continues today, though the name has been changed to Camp Fire Boys and Girls, when boys began being accepted into the organization.
http://www.campfire.org/start.asp
1911 - Plumbers at work on the drain pipes at Griffith Stadium in Washington, DC started a fire that burned down the grandstand. Since the water had been shut off, firemen could do nothing. Stands will be rebuilt to play the home opener on schedule.
1914 – Slingin' Sammy Baugh (d. 2008) was born in Temple, TX. After a two-time All-American career at Texas Christian University, he played in the NFL for the Washington Redskins from 1937-52. He was inducted into the Pro Football Hall of Fame in the 17-member charter class of 1963. He is credited as the first QB to use the forward pass an integral part of offensive play in the NFL rather than as a desperation. During his rookie season in 1937, Baugh played QB, defensive back and punter, set an NFL record for completions with 91 in 218 attempts and threw for a league-high 1,127 yards. He led the Redskins to the NFL Championship game against the Chicago Bears, where he finished 17 of 33 for 335 yards and his second-half touchdown passes of 55, 78 and 33 yards gave Washington a 28–21 victory. His 335 passing yards remained the most ever in a playoff game by any rookie QB in NFL history until Russell Wilson broke the record in 2012. Baugh had what is considered to be the greatest single season performance by a pro football player in 1943 in which he led the league in passing, punting (45.9-yard average) and interceptions (11). One of his more memorable single game performances during the season was when he threw four touchdown passes and intercepted four passes in a 42–20 victory over Detroit. By the time he retired, Baugh set 13 NFL records in three player positions: quarterback, punter, and defensive back. He is considered one of the all-time great football players.
1917 - In St. Louis, Missouri, America's first bowling tournament for women began with almost 100 women participating in the event.
1919 - Pianist Leroy Lovett was born in Philadelphia.
1919 - Nat "King" Cole (d. 1965) birthday, Montgomery, AL. Cole was one of the first African Americans to host a national television variety show, "The Nat King Cole Show," (1956-7) and has maintained worldwide popularity since his death. Cole's first mainstream vocal hit was his 1943 recording of one of his compositions, "Straighten Up and Fly Right", based on a black folk tale that his father had used as a theme for a sermon. He began recording and performing pop-oriented material for mainstream audiences, in which he was often accompanied by a string orchestra. His stature as a popular icon was cemented during this period by hits such as "The Christmas Song", "(Get Your Kicks on) Route 66" (1946), "Nature Boy" (1948), "Mona Lisa" (1950), "Too Young" (the No. 1 song in 1951), and his signature tune "Unforgettable" (1951). Cole had one of his last major hits in 1963, two years before his death, with "Those Lazy-Hazy-Crazy Days of Summer", which reached No. 6 on the Pop chart. "Unforgettable" was made famous again in 1991 by Cole's daughter Natalie when modern recording technology was used to reunite father and daughter in a duet. The duet version rose to the top of the pop charts, almost forty years after its original popularity.
"The greatest thing you'll ever learn is just to love and be loved in return."
— from the song "Nature Boy"
http://www.geocities.com/BourbonStreet/Bayou/3168/nkcbio.html
http://www.nat-king-cole.org/
http://www.tip.net.au/~bnoble/natkcole/nat_cole.htm
1926 - In New York City, the Rodgers and Hart musical "The Girl Friend" opened for a run of 409 performances.
http://home.istar.ca/~townsend/early_years/blue_room.htm
1930 - Composer/flutist Paul Horn (d. 2014) was born, New York, New
York.
http://www.harmonies.com/biographies/horn.htm
http://www.canyonrecords.com/arthorn.htm
1930 - Trombone player Grover Mitchell (d. 2003) was born Whatley AL. He directed the Count Basie Band from 1995 until his death and played all the old charts with enthusiasm. In that capacity he won the Grammy Award for Best Large Jazz Ensemble twice.
http://www.trombone.org/articles/library/grovermitchell-int.asp
http://members.tripod.com/~isaziz/mitch.htm
http://www.mamajazz.org/pages/biobasie.html

1936 – It was the Major League debut of Joe DiMaggio, albeit spring training. He had four hits including a triple in an 8-7 loss to the St. Louis cardinals. In those days the Yanks and Cards shared facilities at St. Petersburg, FL.
1938 - Guitarist Eddie Giles was born Elbert Giles in Minnesota before moving to Shreveport, LA
http://perso.wanadoo.fr/stax.site/egiles.htm
1939 - Dean Mathis of the 1960's rock group the Newbeats, was born Louis Aldine Mathis in Hahira, Georgia. Dean and his brother, Mark, along with Larry Henley, formed the trio in 1964. The Newbeats first record, "Bread and Butter," went to number two on the Billboard Hot 100 in 1964 and was the biggest of their half dozen hits.
http://www.bartsnel.nl/music/newbeats.htm
http://www.centrohd.com/biogra/n1/newbeats_this_distinctive_pop_tr.htm
http://donnymason.tripod.com/hayridesunshineshow/
1941 - In Washington, D.C., the National Gallery of Art was officially opened by United States President Franklin D. Roosevelt.
http://www.nga.gov/
1941 - Paul Kantner (d. 2016) was born in San Francisco. He was a guitarist, singer and songwriter known for co-founding Jefferson Airplane and its more commercial spin-off band Jefferson Starship. "Somebody to Love," "White Rabbit." LP: "Crown," "Wooden Ships," "Starship," "Dragonfly," "Red Octopus," "Spitfire," "Earth," "Blows Against the Empire," "Planet Earth Rock and Roll Orchestra." They entered the Rock and Roll Hall of Fame in 1996.
http://www.warr.org/jefferson.html
http://www.airplane.freeserve.co.uk/paul.htm
http://www.geocities.com/dan_paolino/JSTpaul.html
http://www.chesapeake.net/~paolino/trionic/chaos.html
1944 - Singer and songwriter John Sebastian, founder of the Lovin' Spoonful, was born in Greenwich Village, New York. Sebastian formed the Spoonful in 1964, and they had seven successive top-ten singles in 1965 and '66. The Lovin' Spoonful hit number one with "Summer in the City." After the group broke up at the end of the '60s, Sebastian began a moderately successful solo career in 1970 with an appearance at Woodstock. In 1976, he had a number-one record with "Welcome Back," the theme from the TV show "Welcome Back, Kotter." As an original member of The Lovin' Spoonful, Sebastian was inducted into the Rock and Roll Hall of Fame in 2000 and the Songwriters Hall of Fame in 2008.
http://www.johnbsebastian.com/bio.html
http://johnbsebastian.com/
1946 - In Daytona Beach, the Brooklyn Dodgers took the field against their minor league affiliate, Montreal Royals. This was the debut of Jackie Robinson with Montreal and marked the first appearance of an integrated team in organized baseball in this century. A crowd of 3,100 attended at City Island Park which was renamed "Jackie Robinson Stadium" in 1990.
1948 - Top Hits
Now is the Hour - Bing Crosby
I'm Looking Over a Four Leaf Clover - The Art Moonie Orchestra
Beg Your Pardon - Francis Craig
I'll Hold You in My Heart (Till I Can Hold You in My Arms) - Eddy Arnold
1948 - Science Fiction author William Gibson was born, Conway, South Carolina. He is credited with having coined the term 'Cyberspace', and with having envisioned both the Internet and virtual reality before most people had even heard of them. An early notable book by Gibson is "Count Zero," whose characters are a mixture of eccentric low-lifes and nonconformists who find themselves confronting representatives of vast egomaniacal individuals whose wealth and power result directly from their ability to control information.
1953 – Bill Veeck said he will accept an offer of $2.475 million for his 80 percent of the St. Louis Browns stock. Baltimore Mayor Thomas D'Alesandro (father of Nancy Pelosi) sought a syndicate that eventually purchased 206,250 shares at $12 per share.
1956 - "St. Patrick's big snow" fell at Boston, Massachusetts. Nearby Blue Hill observatory recorded 12.6 inches.
1956 - Top Hits
"Lisbon Antigua" - Nelson Riddle
"Why Do Fools Fall in Love" - Frankie Lymon and The Teenagers
"Hot Diggity (Dog Ziggity Boom)" - Perry Como
"Heartbreak Hotel" - Elvis Presley
1958 - The United States launched the Vanguard I satellite.
1960 – President Eisenhower signed the National Security Council directive on the anti-Cuban covert action program that will ultimately lead to the Bay of Pigs Invasion.
1962 - The Shirelles' "Soldier Boy" is released on Sceptor Records. The tune became the girl group's biggest hit, climbing to Number One, selling over a million copies and earning a gold record
1963 - The Boston Celtics' Bob Cousy played his last regular season basketball game after spending 13 years in the National Basketball Association. Except for a final year with Cincinnati, he played with the Celtics on six championship teams, was voted into 13 All-Star Games and 12 All-NBA First and Second Teams and won the MVP Award in 1957. He was elected into the Naismith Memorial Basketball Hall of Fame in 1971, and in his honor, the Celtics retired his #14 jersey and hung it in the rafters of Boston Garden. Cousy was named to the NBA 25th Anniversary team in 1971, the 35th Anniversary Team in 1981, and the 50th Anniversary All-Time Team in 1996, making him one of only four players that were selected to each of those teams. He was also the first president of NBA Players Association.
http://www.webcom.com/collectr/bk/couseyb.html
1964 - Top Hits
"I Want to Hold Your Hand" - The Beatles
"She Loves You" - The Beatles
"Please Please Me" - The Beatles
"Saginaw, Michigan" - Lefty Frizzell
1965 - 1,600 demonstrate at Montgomery, Alabama courthouse.
1966 - César Chávez and the National Farm Workers Association march from Delano to Sacramento, California, from March 17 to April 11, arriving on Easter Sunday.
1966 - Off the coast of Spain in the Mediterranean, the DSV Alvin submarine found a missing American 1.45-megaton hydrogen bomb lost in a US Air Force midair accident. The bomb, found resting nearly 2,990 ft. deep, was raised intact on 7 April.
1967 - "Peanuts" comic strip characters, Snoopy and Charlie Brown, were on the cover of "LIFE" magazine.
http://www.life.com/Life/covers/1967/cv031767.html
1967 - Billy Corgan of the Smashing Pumkins was born, Elk Grove Village, IL.
1968 - DEVORE, EDWARD A., Jr., Medal of Honor
Rank and organization: Specialist Fourth Class, U.S. Army, Company B, 4th Battalion, 39th Infantry, 9th Infantry Division. Place and date: Near Saigon, Republic of Vietnam, 17 March 1968. Entered service at: Harbor City, Calif. Born: 15 June 1947, Torrance, Calif. Citation: For conspicuous gallantry and intrepidity in action at the risk of his life above and beyond the call of duty. Sp4c. DeVore, distinguished himself by exceptionally valorous actions on the afternoon of 17 March 1968, while serving as a machine gunner with Company B, on a reconnaissance-in-force mission approximately 5 kilometers south of Saigon. Sp4c. DeVore's platoon, the company's lead element, abruptly came under intense fire from automatic weapons, Claymore mines, rockets and grenades from well-concealed bunkers in a nipa palm swamp. One man was killed and 3 wounded about 20 meters from the bunker complex. Sp4c. DeVore raced through a hail of fire to provide a base of fire with his machine gun, enabling the point element to move the wounded back to friendly lines. After supporting artillery, gunships and air strikes had been employed on the enemy positions, a squad was sent forward to retrieve their fallen comrades. Intense enemy frontal and enfilading automatic weapons fire pinned down this element in the kill zone. With complete disregard for his personal safety, Sp4c. DeVore assaulted the enemy positions. Hit in the shoulder and knocked down about 35 meters short of his objectives, Sp4c. DeVore, ignoring his pain and the warnings of his fellow soldiers, jumped to his feet and continued his assault under intense hostile fire. Although mortally wounded during this advance, he continued to place highly accurate suppressive fire upon the entrenched insurgents. By drawing the enemy fire upon himself, Sp4c. DeVore enabled the trapped squad to rejoin the platoon in safety. Sp4c. DeVore's extraordinary heroism and devotion to duty in close combat were in keeping with the highest traditions of the military service and reflect great credit upon himself, the 39th Infantry, and the U.S. Army.
1968 - The Bee Gees make their U.S. television debut on the "Ed Sullivan Show." They perform "To Love Somebody" and "Words."
1969 - Cardinal first baseman Orlando Cepeda is traded to the Braves for catcher/first baseman Joe Torre. Cepeda helped the Braves make the playoffs and Torre won the NL MVP Award in 1971.
1970 - Eddie Holman was awarded a gold record for the single, "Hey There Lonely Girl", which was originally a hit for Ruby and the Romantics titled, "Hey There Lonely Boy" in the 1960s. While singing this song, dedicated to his daughter, Holman died on stage at a New Jersey performance in the mid-1970s.
http://discomuseum.com/EddieHolman.html
http://www.allbutforgottenoldies.net/eddie-holman.html
1970 - The Army charged 14 officers with suppressing information related to the My Lai incident.
1972 - Top Hits
"Without You" - Nilsson
"Heart of Gold" - Neil Young
"The Lion Sleeps Tonight" - Robert John
"My Hang-Up is You" - Freddie Hart
1980 - Top Hits
"Crazy Little Thing Called Love" - Queen
"Longer" - Dan Fogelberg
"Another Brick in the Wall" - Pink Floyd
"My Heroes Have Always Been Cowboys" - Willie Nelson
1984 – Ferguson Jenkins announced his retirement. The 1971 NL Cy Young Award winner, Jenkins posted a record of 284-226 with 3192 Ks and a 3.34 ERA in 4500 innings pitched in a 19-season major career. He was elected to the Hall of Fame in 1991.
1985 - A strong (F3) tornado tore through Venice, Florida during the early morning hours. 55 homes were destroyed and 220 were damaged. 2 people were killed and 45 were injured.
1985 – Richard Ramirez, aka the "Night Stalker", committed the first two murders in his Los Angeles murder spree.
1988 - Top Hits
"Never Gonna Give You Up" - Rick Astley
"I Get Weak" - Belinda Carlisle
"Man in the Mirror" - Michael Jackson
"Too Gone Too Long" - Randy Travis
1989 - Strong northerly winds ushered snow and arctic cold into the north central U.S. Winds gusted to 58 mph at Sydney, NE and Scottsbluff, NE, Cadillac, MI received 12 inches of snow, and International Falls, MN reported a record low of 22 degrees below zero.
1990 - Showers and thunderstorms associated with a slow moving cold front produced torrential rains across parts of the southeastern U.S. over a two day period. Flooding claimed the lives of at least 22 persons, including thirteen in Alabama. Up to 16 inches of rain deluged southern Alabama, with 10.63 inches reported at Mobile, AL in 24 hours. The town of Elba, AL was flooded with 6 to 12 feet of water causing more than 25 million dollars damage, and total flood damage across Alabama exceeded 100 million dollars. Twenty-six counties in the state were declared disaster areas.
1990 - Carly Simon, Whitney Houston, Air Supply, Dionne Warwick and Milli Vanilli were among those who turned out in New York for a benefit billed as the single largest fund-raising event for AIDS. About two million dollars was raised. The concert was sponsored by Arista Records, which was celebrating its 15th anniversary.
1995 - Chicken Pox vaccine was approved for public use. Marketed by Merck and Company, Whitehouse Station, NJ, under the trade name Variva, the vaccine was believed to be 70 to 90 percent effective.
1995 - Madonna holds the "world's biggest pajama party" as 1500 guests gather with pj's and teddy bears. This was all for the premiere of her new "Bedtime Stories" video.
1997 - The US Supreme Court declined to hear the San Francisco's argument that the cross on Mt. Davidson is a cultural landmark. In 1991, the ACLU, American Jewish Congress, and Americans United for Separation of Church and State sued the city over its ownership of the cross. After the loss at the Ninth Circuit Court of Appeals, in 1997 the City auctioned 0.38 acres of land, including the cross, to the highest bidder. The cross was purchased for $26,000 by The Council of Armenian American Organizations of Northern California which installed a bronze plaque at the base memorializing the victims of the 1915 Armenian genocide. On Armenian Independence Day, September 23, 2007, it was discovered that the 160-pound (73 kg) plaque was missing. The original plaque was never found, and a replacement plaque was dedicated at a ceremony on April 20, 2008.
1997 - The Recording Industry Association of America announced that the Eagles "Greatest Hits" album had tied Michael Jackson's "Thriller" as the all-time best-selling album in the US. Each had sold more than 24 million copies. "Thriller" was still the top-seller worldwide, with estimated sales of 46 million copies.
http://www.rockhall.com/hof/inductee.asp?id=96
1998 - USA Women's Hockey Team beats Canada for 1st Olympics Gold medal
http://www.jwen.com/hock/whock/whock.html
1998 - Van Halen releases their latest album, "Van Halen 3," which is their first album with new lead singer Gary Cherone. That night they hold a record signing for fans at the Virgin Megastore in Times Square.
2005 - During more than 11 hours of hearings by the Committee on Government Reform concerning Major League players' use of steroids, Mark McGwire refused to talk about the past and does not deny taking PEDs. Other players testifying include Curt Schilling, Sammy Sosa, Rafael Palmeiro, and former big leaguer Jose Canseco, whose recent book, "Juiced," prompted the congressional hearing. Palmeiro was found guilty of steroid usage later this year.
-------------------------------------------------------------

SuDoku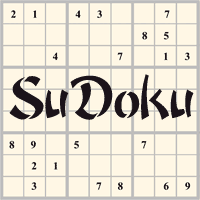 The object is to insert the numbers in the boxes to satisfy only one condition: each row, column and 3x3 box must contain the digits 1 through 9 exactly once. What could be simpler?
http://leasingnews.org/Soduku/soduko-main.htm
--------------------------------------------------------------

Daily Puzzle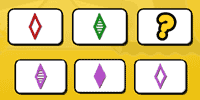 How to play:
http://www.setgame.com/set/puzzle_frame.htm
Refresh for current date:
http://www.setgame.com/set/puzzle_frame.htm
--------------------------------------------------------------


http://www.gasbuddy.com/
http://www.gasbuddy.com/GB_Map_Gas_Prices.aspx
http://www.gasbuddy.com/GB_Mobile_Instructions.aspx
--------------------------------------------------------------

Weather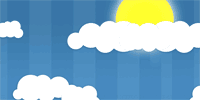 See USA map, click to specific area, no commercials
--------------------------------------------------------------

Traffic Live---
Real Time Traffic Information
You can save up to 20 different routes and check them out with one click,
or type in a new route to learn the traffic live
--------------------------------