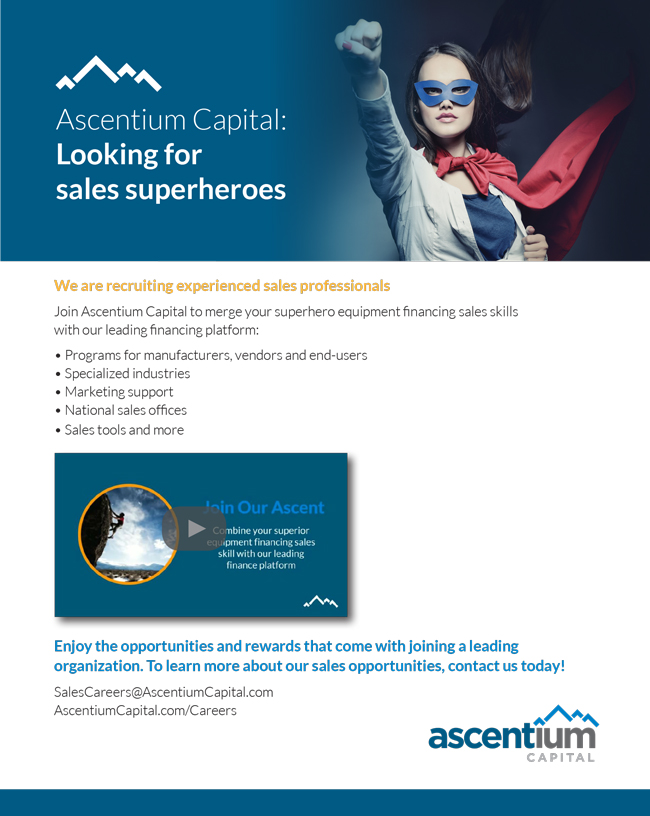 Friday, March 17, 2017



Happy St. Patrick's Day

Today's Equipment Leasing Headlines

Major Change in Consumer Credit Reporting
Certainly will Affect Small Ticket Deals with More Write Offs
New Hires---Promotions in the Leasing Business
and Related Industries
Leasing Industry Ads---Help Wanted
Time to Consider New Sales Position
The Financial Industry Needs to Start Creating
More Video Content
FinTech #102 by Brittney Holcomb
Saluting Leasing News Advisor
Tom McCurnin
Sales---Channel Partners Last 20 Deals
Business Type/Fico/TIB/Annual Revenues/Term/Funding
Very Brief Highlights Marlin 10K Year 2016
by Christopher Menkin
Personal Shopper/My Life as a Zucchini
Arrival/Edge of Seventeen/Rules Don't Apply
Film/DVD Reviews by Leasing News' Fernando Croce
Chow Chow
Chantilly, Virginia Adopt-a-Dog
Leasing and Finance Conferences Coming Up
Investors, Funders, Brokers --updates
News Briefs---
Leasing companies strengthen Chinese influence
in world shipping
Broker/Funder/Industry Lists | Features (writer's columns)
Top Ten Stories Chosen by Readers | Top Stories last six months
www.leasingcomplaints.com (Be Careful of Doing Business)
www.evergreenleasingnews.org
Leasing News Icon for Android Mobile Device
You May have Missed---
Four myths in the battle over Dodd-Frank
Winter Poem
Sports Brief----
California Nuts Brief---
"Gimme that Wine"
This Day in American History
SuDoku
Daily Puzzle
GasBuddy
Weather, USA or specific area
Traffic Live----
######## surrounding the article denotes it is a "press release" and was not written by Leasing News nor information verified, but from the source noted. When an article is signed by the writer, it is considered a "by line." It reflects the opinion and research of the writer.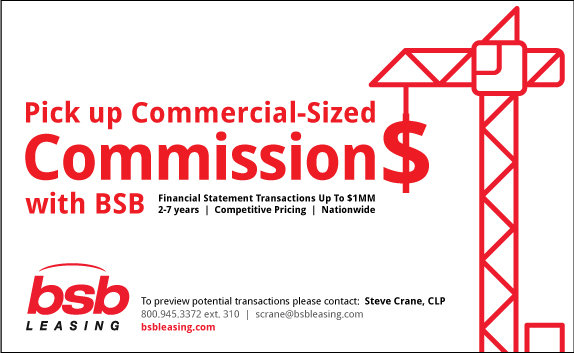 Please send a colleague and ask them to subscribe. We are free.
Email kitmenkin@leasingnews.org and in subject line: subscribe

[headlines]
--------------------------------------------------------------
Major Change in Consumer Credit Reporting
Certainly will Affect Small Ticket Deals with More Write Offs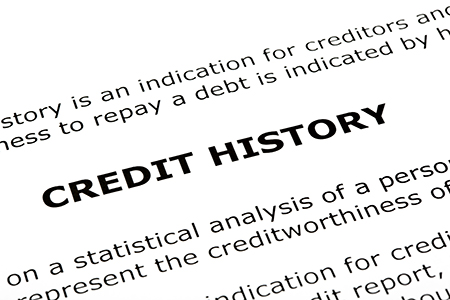 Three consumer credit reporting agencies will no longer including many tax liens and civil judgements. Leasing News heard from several readers, such as Kevin Clune of Clune & Company, "The net effect will be to artificially inflate the credit scores of many people AND impair the ability of leasing companies to evaluate credit for closely held businesses where a personal guarantee is required.
"The decision by the credit reporting agencies is the result of regulatory concerns, no doubt the CFPB.
"This is HUGE in that we will all have to scramble to obtain that vital information elsewhere, which will add hassle and expense for everyone.
"According to LexisNexis Risk Solutions 'consumers with liens or judgments are twice as likely to default on loan payments'."
Kimberly Baughman, AVP, First Federal Leasing, sent a full article: "I was sent this attachment and with their permission I am sharing this with you. Thought you might want to do an article since there are going to be a lot more funders who discover items that broker would have normally addressed upfront."
Wall Street Journal Article:
http://leasingnews.org/PDF/ConsumerCreditChanging2017.pdf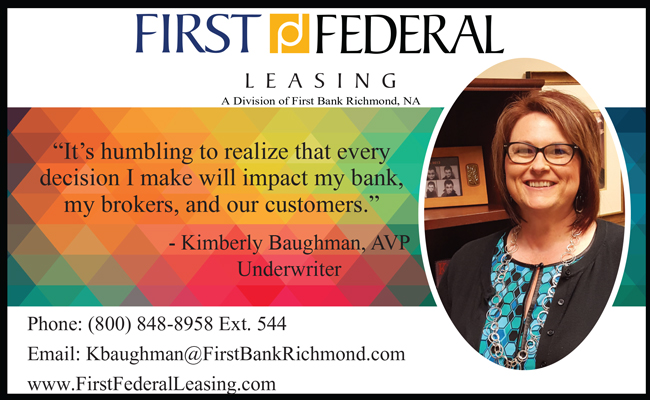 [headlines]
--------------------------------------------------------------
New Hires---Promotions in the Leasing Business
and Related Industries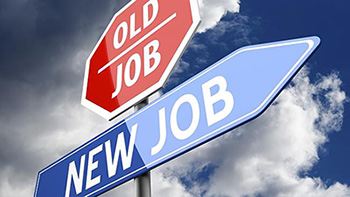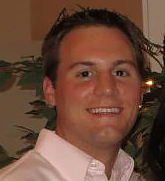 Chris Cooling was promoted to Senior Credit Underwriter, DLL, Johnston, Iowa. He joined the firm September, 2014 as IF Credit Underwriter II, Large Ticket. Previously, he was Credit Analyst II, GreatAmerica Financial Services (May, 2011- August, 2014); Sales, Crown Trophy (March, 2003-May, 2011); Finance Intern, Cedar Rapids Kennels (April, 2010-February, 2011). Education: University of Iowa, Henry B. Tippie College of Business, Bachelor of Business Administration (BBA), Finance and Manager (2007-2011).
https://www.linkedin.com/in/chris-cooling-b0835949/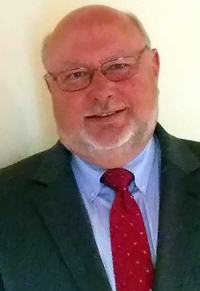 Michael "Mike" A. DeBernardi was hired by the Alta Group, Glenbrook, Nevada, as Director. He "...served as the Chief Operating Officer and Executive Vice President of Oritani Financial Corp. and its subsidiary Oritani Bank (alternate name Oritani Savings Bank) from March 25, 2008 to September 16, 2016. Mr. DeBernardi serves as a Trustee of Chilton Hospital (also known as Chilton Memorial Hospital) and served as its Treasurer. He co-founded Tygris Vendor Finance, Inc. in 2004. Mr. DeBernardi served as Chief Credit Officer of AT&T Capital Corporation since its inception in 1985 and continued after its initial public offering in 1993 until it sold to Newcourt Credit Group in 1997. He served as Chief Investment Officer of Newcourt Credit Group, which sold to The CIT Group in 1999. Mr. DeBernardi served as Chief Credit Officer of CIT Global Vendor Finance, oversaw its equipment leasing business with certain global equipment vendors and also oversaw credit risk in 25 countries where CIT had offices. In early 2003, Mr. DeBernardi joined Aternus Partners, LLC. Before 2004, he co-founded US Express Leasing, an equipment leasing company based in Parsippany, New Jersey and backed by DLJ Merchant Banking Partners, a private equity unit of Credit Suisse First Boston. Mr. DeBernardi left US Express Leasing in early 2006 and engaged in credit-related consulting in the equipment finance and leasing industry. He also held credit management positions with such renowned companies as CitiCorp. Industrial Credit and John Hancock Financial Services. He has 25 years of experience in credit and risk management, including 18 years with AT&T Capital Corporation and its successor companies. AT&T Capital he successfully implemented a companywide credit culture that thrived through a public offering and four subsequent changes of ownership. Mr. DeBernardi serves as an officer and Director of Chilton Memorial Hospital in Pompton Plains. Mr. DeBernardi served as a Director of Oritani Financial Corp. and Oritani Bank from 1993 to September 16, 2016. He served as a Lead Director of Oritani Financial Corp. until April 2008. DeBernardi is a member of the American Bankers Association and the Equipment Leasing and Finance Association. Mr. DeBernardi graduated from Boston College with a Bachelor's degree in Economics with distinction in 1976 and received a Masters of Business Administration concentrating in Finance from Babson College in 1981.
Frank Furfari was hired as Managing Director, Vantage Financial, Greater Philadelphia Area. Previously he was Vice President, Winthrop Resources (2009 - 2017); Vice President, Fidelity National Capital (1999 - 2009); Executive Vice President, Broker Services, US Funding (1996 - 1999); Sales Executive, Advanta Corporation (1993 -1996); Education: Millersville University of Pennsylvania, Political Science, English (1989 - 1993). Activities and Societies: Millersville University Baseball Team Captain.
https://www.linkedin.com/in/frank-furfari-10a42222/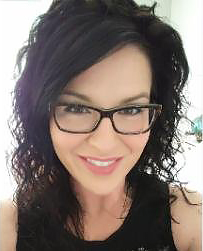 Stephanie Hall, CLFP, was hired as Executive Vice President at BlackRiver Business Capital, Austin, Texas. She is based out of the Greater Philadelphia Area. Previously, she was Vice President, Third Party Originations, Bryn Mawr Funding (Nov, 2006 – Mar, 2017). Associations: Certified Leasing and Finance Foundation. Education: Evangel University (1996 – 2000).
https://www.linkedin.com/in/stephanie-hall-clfp-9120b67/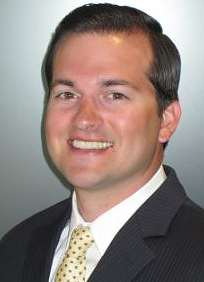 Evan Harvie was promoted to Industrial Segment Leasing Manager, Key Equipment Finance, Superior, Colorado. He is based in Saint Petersburg, Florida. He joined the firm May, 2010, as Collateral Services Specialist; promoted June, 2011, IT Equipment Analyst; promoted December, 2014, Senior Equipment Analyst. Education: University of Denver, Bachelor of Science (2005 – 2009), Ethics and Legal Studies. Skills: Corporate Valuation, Corporate Restructuring, Analysis of Securities, Values-based leadership, Employment law, Project management, Team management and structure, Data manipulation, Professional presentation skills, and continuing Bloomberg certification. Ecole Supérieure des Commerce, Master II Field of Study Finance, Business Systems, Strategic Management/ Corporate Restructuring, and Disaster Recovery (2008 – 2008). Studied financial systems of the European Union, European Business Systems, Strategic Management, French language, culture and society. Completed a case study for the Fromagerie Berthaut to formulate and implement a crisis management plan to revitalize sales and trust within the distributor network along with the end user.
https://www.linkedin.com/in/evan-harvie-80523818/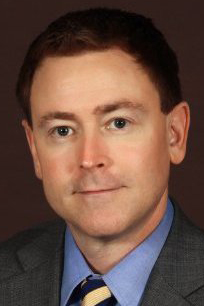 Blake Jones was promoted to Director of Syndication, American Leasing & Finance, Portland, Oregon. He joined the firm May, 2016, as Commercial Finance Officer, May, 2016. Previously, he was Small Business Relationship Manager, KeyBank (February, 2013 - December, 2014); Major Accounts District Manager, ADP (April, 2012 - January, 2013); Business Specialist, US Bank (November, 2007). Volunteer: Board of Directors and Membership Chair, Northeast Broadway Business Association (2014 - Present). Education: The University of Texas at Arlington, BS, Chemistry, Minor Math and Physics (1994-1998).
https://www.linkedin.com/in/blake-jones-167a985/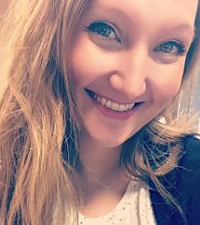 Karleigh Klimasovsky was promoted to Program Manager, Navitas Credit Corporation, Parsippany, New Jersey. She joined the firm April, 2014, as Sales & Marketing Coordination; promoted June, 2015, Funding Analyst. She previously was Receptionist, CKH Industries dba Owens Corning (March, 2011 - March, 2013). Activities and Societies: The National Society of Leadership and Success, Sigma Alpha Pi, Honor's Society. Volunteer: ASPCA, Animal Welfare. Assistant, The Salvation Army (October, 2013 - February, 2014). Education: Berkley College, Bachelor of Business Administration (B.B.A), Marketing Communications, 3.2 (2013-2016).
https://www.linkedin.com/in/karleigh-klimasovsky-67783385/
Kevin Lombardo was hired by Citizens Asset Finance, Inc., Providence, Rhode Island, as Capital Markets Team Executive. He is based in Towson, Maryland. He is "...a veteran of the equipment finance industry with 25 years of service with GE Capital in all aspects of financing and leasing, including asset management, direct sales and syndications. In his new role at Citizens, he will work with the sales teams to originate and syndicate equipment and aircraft transactions as well as handling the third-party originated sales activity on the buy desk."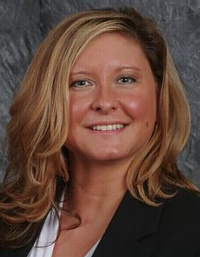 Patricia McCaffrey was promoted to Loan Administration Manager, Wells Fargo Finance, Des Moines, Iowa. She joined the firm September, 2007 as Territory Sales Representative; promoted March, 2012, Business Lending Underwriter 2; promoted July, 2014, Business Lending Underwriter 3. Education: Drake University, Master of Business Administration (MBA (2017-2017). Simpson College, Bachelor of Arts (B.A.) Business Administration and Management, General (2012-2016). Activities and Society: Alpha Sigma Lambda, National Honor Society.
https://www.linkedin.com/in/patricia-mccaffrey-30aa7318/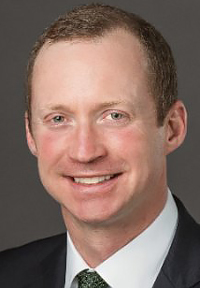 Jason Muncy was hired as Senior Vice President, Director of Funding & Investor Relations, Stonebriar Commercial Finance, Plano, Texas. "He will manage SCF's corporate funding solutions including ABS issuances, and interface with SCF's debt and equity holders." Previously, he was Director, Asset Finance, Credit Suisse (January, 2012 - March, 2017); Director, Securitized Products, KGS-Alpha Capital Markets, LP (2011 - 2012); Director, Alternative Investments, Aladdin Capital Management (2010-2011); Vice President, Debt Capital Markets, Barclays Investment Bank (2006 - 2010); Assistant VP, Corporate Treasury, Capital Markets, GE Capital (2005-2006); Associate & Graduate Intern, Citigroup/Salomon Smith Barney (2001 - 2005); Consultant, Deloitte (1998 - 2000). Education: Emory University, Golzueta Business School, Master of Business Administration (M.B.A), Corporate Finance (2000 - 2002); University of Illinois at Urbana-Champaign, Bachelor's Degree, Finance (1993-1997).
https://www.linkedin.com/in/jason-muncy-a36a3bab/
Mark Myers was hired as Vice President, Capital Markets, International Finance Services Corporation, Libertyville, Illinois. Previously, he was Vice President, Leasing/Capital Markets, Transportation Alliance Bank (TAB Bank) (September, 2011- December, 2015); Vice President, Risk, Middle-Market Commercial Lending, JP Morgan Chase (August, 2009 - March, 2011); Vice President, Credit, Global Vendor Finance, Key Equipment Finance (February, 2001 - December, 2008); Vice President, Credit (Banc One Leasing Corporation (August, 1992 -January, 2001). Education: University of Illinois at Urbana-Champaign, Bachelor of Science (B.S.) Finance (1981). Activities and Societies: Beta Gamma Sigma National Honor Society. Illinois State University, Master of Business Administration, Honors (1984).
https://www.linkedin.com/in/mark-myers-090a9829/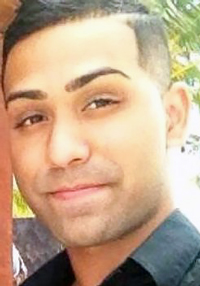 Shil Patel was promoted to Credit Team Leader, Senior Credit Analyst, Equirex Leasing Corporation, Toronto, Canada. He joined the firm January, 2013 and rose to Sr. Credit Analyst before this promotion. Education: University of Windsor, Bachelor's Degree, Business Administration and Management, Finance Concentration (2008-2012).
https://www.linkedin.com/in/shil-patel-477a69b0/
Mike Rogers was hired by Citizens Asset Finance, Inc., Providence, Rhode Island, as Capital Markets Team Executive. He is based in Towson, Maryland. He is "...a 28-year veteran of GE Capital supporting the Capital Markets Group and GE's Equipment Finance Business. He has specific expertise in vendor, transportation, fleet, material handling and construction. In his new role with Citizens, Rogers will support the capital market activities of the Citizens Asset Finance business and the commercial team, including coordinating with the sales teams to originate and syndicate equipment leases and loans."
Mike Schlosser was hired as Director of Funding Sources for the broker community, Mark Capital. He previously was Chief Operating Officer, Mintaka Financial (December, 2015 - March, 2017); Credit Officer, Summit Leasing (July, 2001 - November, 2015). Education: Minnesota State University, Moorhead, BS, Business Administration (1978 - 1978). Acquired a BS Degree in Business Administration with a minor in Finance. Mandan Senior High School (1975 - 1978).
https://www.linkedin.com/in/mike-schlosser-5773335/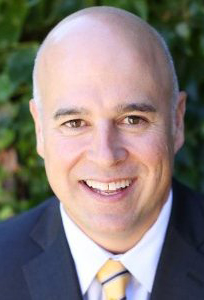 Spencer Thomas was promoted to President, CLC Finance, Inc., Minnetonka, Minnesota. He joined the firm in 2001 and worked his way up to Executive Vice President. Previously, he was Executive Vice President, LeasePoint (July, 1999 - September, 2003); Strategic Management & Sales (December 1988 –September 2001); Senior Account Representative, McLeod, USA (February, 1997 - November 1988). Education: Saint Mary's University of Minnesota,
Bachelor of Arts, Accounting Field of Study Accounting and Business/ Management (1990 – 1994). General business and economics study with a focus on accounting. West London Polytechnic University (1991 – 1992). A University Overseas Program in London for accounting, business management and economics.
https://www.linkedin.com/in/spencer-thomas-0602a54/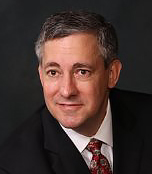 Dean Waters was hired as Managing Director, Direct Originations, for the Southeast Region at Stonebriar Commercial Finance. He is based out of Atlanta, Georgia. Previously, he was Managing Director, NextGen Capital (July, 2015 - February, 2017); Senior Vice President, Synovus Equipment Financing Group (January, 2014 - July, 2015); Director, FiveFold Capital(2009-2012):Senior Vice President, Commerce Street Capital, LLC (2008-2009); Managing Partner, Poseidon Capital Investments (2004-2008); Director, Global Capital Finance (2003-2004); Senior Vice President, GMAC Commercial Finance (2001-2003); Managing Director, Bank of America (1995-2000). Education: Investment Banking Institute, Financial Modeling & Valuation (2009); SNL Center for Financial Education, Bank & Thrift Valuation (2009). Wake Forest University, MBA (1993 – 1995). Investment Banking Institute, Financial Modeling & Valuation (2009).
https://www.linkedin.com/in/deanwaters/
[headlines]
--------------------------------------------------------------
Leasing Industry Ads---Help Wanted
Join a Company Utilizing Latest Advantages of Financial Technology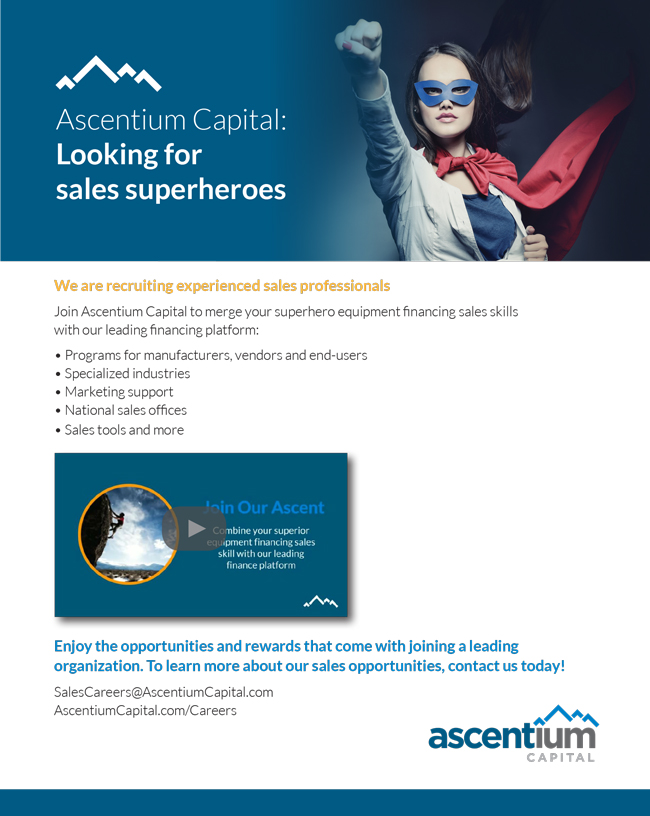 --------------------------------------------------------------
The Financial Industry Needs to Start Creating
More Video Content
FinTech #102 by Brittney Holcomb
(Note: Brittney Holcomb was able to fly out of New York and is attending the NEFA Long Beach, California Conference. Please look to visit with her).
It's no secret that video content is taking over the internet. Viral video stars on YouTube are even becoming more popular than some celebrities. But how can the B2B world apply the video content craze to their strategy when there isn't much interesting content to display?
When it comes to video marketing, thinking outside the box is a must. No matter how dry content within the financial industry can seem, almost anything can be turned into solid video content with a little creativity.
The B2B industry can't ignore video marketing anymore. Especially on social media channels where users are spending 30% of their time online. 60% of that time being executed on a mobile device, which is the main reason behind the push for video marketing. Mobile devices have created short attention spans for users, which is where video content comes to the rescue. Videos make content much more engaging and easier to digest for the user. Short 30 – 60 second videos have more of the impact than long drawn out text content. As consumers we are much quicker to understand and digest images and video as opposed to text.
'Showing' instead of 'telling' is the new way to help demonstrate to users how your products and services can benefit them. It is much easier for users to follow video demonstrations than reading a lengthy text article, and much more engaging. Video content not only helps educate the user but it allows new consumers to virtually experience your brand or product and develop a psychological connection with it. When you can spark the right emotion within one of your potential users, conversions will come much easier.
Video marketing does not have to be expensive either. While some video production can be costly, our mobile devices and live streaming features on social media channels have made video content possible for anyone to create. There are two different types of video content financial businesses need to invest in – pre-recorded videos and live videos.
Prerecorded video content, like how-to videos and infographic videos, take a bit more time and resources to create but make for great engaging & converting content you can use on your website, email campaign, and social channels.
'Live' video content is something that has really taken off especially within the last year. Ever since Facebook's new live video streaming feature, more business outlets are incorporating it into their marketing campaign. Not only does live streaming send a notification to all of your followers as soon as you go 'live' but great live content allows businesses to stream current events like conferences or major keynotes. Being the 'first' to display current event content helps your business establish itself as a trustworthy source in the industry.
Webinars are an effective form of live video content help than can help you educate your users while opening channel for live "Q&A" sessions where you can interact directly with your potential new consumers.
Video content, if done correctly, has the ability to connect with users on a more personal level and have more of an influence to persuade the user towards a conversion. With Google's micro moments, and a major part of their suggested marketing practices, creating a more meaningful experience through videos is extremely important. Facebook, Twitter, and other websites now also have auto play video content which almost forces the user to engage with the content. Text heavy content is now viewed as white noise on most social channels. In order to break through the noise and really attract new users, video content is no longer an option but a must for successful content marketing campaigns.
Brittney Holcomb is the Director of Paid Search at The Finance Marketing Group. She works exclusively with finance companies and banks to help better develop their business online through digital marketing strategies. Brittney has been trained by some of the top leaders in the industry giving her a vast knowledge she is able to pass along to her client base.
Email: brittney@financemarketing.com
https://www.linkedin.com/in/brittney-holcomb-02101834
Previous Financial Technology Articles
http://www.leasingnews.org/Conscious-Top%20Stories/fintech.html
[headlines]
--------------------------------------------------------------
Tom McCurnin
Leasing News Advisor
Leasing News Legal Editor


Tom McCurnin
Barton, Klugman & Oetting
350 South Grand Ave.
Suite 2200
Los Angeles, CA 90071
D irect Phone: (213) 617-6129
Cell (213) 268-8291
Fax: (213) 625-1832
Email: tmccurnin@bkolaw.com
www.bkolaw.com
Mr. McCurnin has written 592 articles as of March 16, 2017, for Leasing News since March 16, 2007. (1) He has contributed to other media, including major newspapers as well as bank and law publications. He also has represented and appeared for Leasing News as pro bono attorney. He is the number one legal consultant for news stories and general business matters serving as our Richard Boone, better known as "Paladin."

Recent Trial Experience:
Successfully defended major California bank on midnight deadline case
Successfully defended major California bank on forged endorsement claim
Prosecuted RICO action on behalf of major national commercial finance company recovering over $1 million dollars
Successfully defended real estate trust on consumer notice issue
Successfully defended major California manufacturer on products liability action
Prosecuted numerous actions on behalf of equipment lessors
Defended Trade Secret Case
Defended Usury Claim

Before becoming a principal partner with Barton, Klugman & Oetting, he worked as an inside attorney for Rockford Industries and American Express Business Finance.
He is a member of the State Bar of California; Federal Bar Association; The Association of Trial Lawyers of America; Financial Lawyers Conference-Los Angeles; Independent Bankers Association; California Bankers Association; Los Angeles Commercial Law Committee.
Law School: Drake University (J.D., 1975)
College: University of Iowa (B.A., 1972)
He is an accomplished musician, world traveler, as well as active in animal rescue, particularly Labrador Retrievers. His main hobbies are Class V White Water River Rafting, Wilderness Canoeing and Camping, Woodworking and Home Building, Historic Home Renovation, Muscle Car Restoration, Labrador Retriever Rescue Foundation.
(1) Leasing Cases by Tom McCurnin
http://www.leasingnews.org/Conscious-Top
%20Stories/leasing_cases.html
[headlines]
--------------------------------------------------------------

[headlines]
--------------------------------------------------------------
Very Brief Highlights Marlin 10K Year 2016
by Christopher Menkin

Marlin Business Services
At December 31, 2016, we had approximately 86,000 active leases in our portfolio, representing aggregate minimum lease payments receivable of $867.8 million. With respect to our portfolio at December 31, 2016:

the average original lease transaction was approximately $15,000, with an average remaining balance of approximately $10,000;
the average original lease term was approximately 48 months;
our active leases were spread among approximately 72,000 different end user customers, with the largest single end user customer accounting for only 0.08% of the aggregate minimum lease payments receivable;
over 79.0% of the aggregate minimum lease payments receivable were with end user customers who had been in business for more than five years;
the portfolio was spread among 12,679 origination sources, with the largest source accounting for only 1.38% of the aggregate minimum lease payments receivable, and our 10 largest origination sources accounting for only 8.8% of the aggregate minimum lease payments receivable.
-- page 7
Residual Performance
Our leases offer our end user customers the option to own the equipment at lease expiration. As of December 31, 2016, approximately 69% of our leases were one dollar purchase option leases, 30% were fair market value leases and 1% were fixed purchase option leases, the latter of which typically contain an end-of-term purchase option equal to 10% of the original equipment cost. As of December 31, 2016, there were $35.2 million of residual assets retained on our Consolidated Balance Sheet, of which $22.5 million, or 83.8%, were related to copiers. As of December 31, 2015, there were $27.4 million of residual assets retained on our Consolidated Balance Sheet, of which $22.7 million, or 83.1%, were related to copiers. No other group of equipment represented more than 10% of equipment residuals as of December 31, 2016 and 2015, respectively. Improvements in technology and other market changes, particularly in copiers, could adversely impact our ability to realize the recorded residual values of this equipment...
We consider renewal income a component of residual performance. Renewal income, net of depreciation, totaled approximately $5.0 million, $4.4 million and $4.5 million for the years ended December 31, 2016, 2015 and 2014, respectively. The increase in renewal income was primarily due to more leases reaching the end of their original contractual terms during 2016.
-- page 51
Equipment Business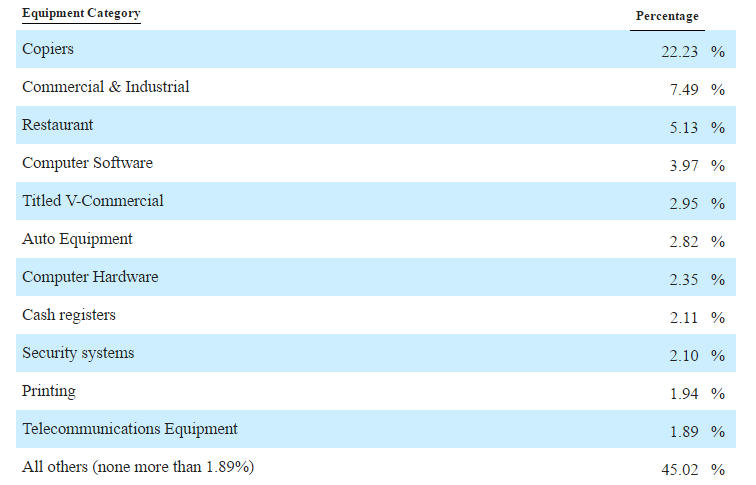 By State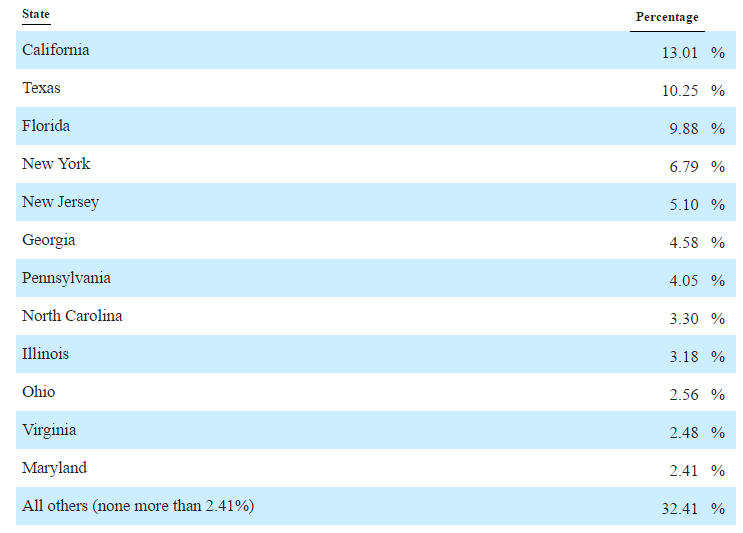 -- Page 8
At December 31, 2016, we operated from eight leased facilities including our executive office facility, branch offices and the headquarters of MBB. Our Mount Laurel, New Jersey executive offices are housed in a leased facility of approximately 50,000 square feet under a lease that expires in May 2020. In addition, we have a regional office in Johns Creek, Georgia (a suburb of Atlanta). Our Georgia office is 3,085 square feet and the lease expires in June 2019. The headquarters of MBB in Salt Lake City, Utah is 4,399 square feet and the lease expires in December 2020. We also lease office space in Trevose, Pennsylvania; Portsmouth, New Hampshire; Highlands Ranch, Colorado; Denver, Colorado; and Plymouth, Michigan on a month-to-month basis.
In February 2013, the Company extended its lease agreement on its executive offices in Mount Laurel, New Jersey. The original expiration date of May 2013 was extended to May 2020, with an expected obligation of approximately $1.1 million per year. Concurrently, the Company also entered into a lease agreement for an additional 9,700 square feet at the same location, which commenced in June 2014 and expires in May 2020. The expected annual obligation under such lease is approximately $0.2 million per year.
In July 2014, the Company extended its lease agreement on its office in Salt Lake City, Utah. The extended term commenced in November 2014 and expires in December 2020, with an expected obligation of approximately $0.1 million per year.
-- Page 25
Insurance Premiums Written and Earned...For the years ended December 31, 2016, 2015, and 2014, insurance premiums written and earned were $6.2 million, $5.5 million, and $5.0 million respectively.
-- Page 37
Provision for credit losses. The provision for credit losses increased $2.4 million, or 24.0%, to $12.4 million for the year ended December 31, 2016 from $10.0 million for the year ended December 31, 2015, primarily due to growth in the portfolio.
-- Page 42
Fee income also included approximately $9.1 million in late fee income for the year ended December 31, 2015, which decreased 5.2%, compared to $9.6 million for the year ended December 31, 2014. The decrease in late fee income was primarily due to lower incurred fees based on customer's payment behavior.
-- Page 46
Marlin Business Service 10K Fiscal Year End 2016 (121 pages)
http://leasingnews.org/PDF/Marlin10K_2016.pdf
[headlines]
--------------------------------------------------------------
Fernando's View
By Fernando F. Croce
A genre-bending thriller ("Personal Shopper") and warmhearted animation ("My Life as a Zucchini") come to theaters, while new DVD releases offer ambitious sci-fi ("Arrival"), disarming comedy ("Edge of Seventeen") and one of last year's overlooked gems ("Rules Don't Apply").
In theaters: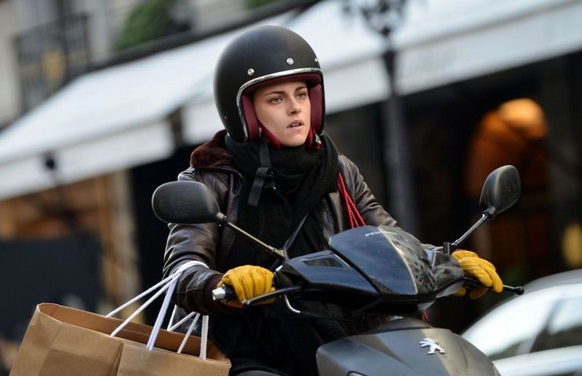 Personal Shopper (IFC Films): Always a restless, unpredictable talent, French director Olivier Assayas ("Clouds of Sils Maria") tries his hand at the supernatural thriller genre, with distinctly fresh, seductive results. In her finest performance yet, Kristen Stewart plays Maureen, a young American making her way through the fashion world of Paris, riding her motorcycle from one catwalk to another to please demanding celebrities. This glossy realm starts to turn chilling, however, as we learn about her apparent ability to community with the dead, including her own late brother. Soon, her cellphone is receiving messages from another, more ghostly realm. Could this be real, or just another facet of an ever-shifting, paranoid modern world? As fluid and sly as its main character, Assayas' film mixes genres with speed, confidence, and suspense. With subtitles.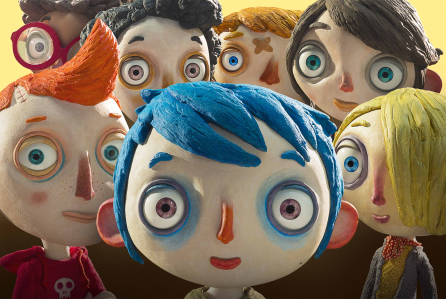 My Life as a Zucchini (GKids): One of 2016's nominees for Best Animated Feature, this Swiss-French stop-motion comedy is as quirky and magical as its title. It revolves around Courgette (voiced by Gaspard Schlatter), a 9-year-old boy who must comes to terms with his own loneliness following the disappearance of his mother. Befriend by a police officer named Raymond (Michel Vuillermoz), he finds himself tying to adapt at the new life in a home for orphans. The potentially bleak environment is illuminated by new friendships, however, and soon Courgette grows close to Camille (Sixtine Murat), a little girl with secrets of her own. Directed by Claude Barras, this warm, deft and sweet film manages to pack quite a few life lessons in its brief running time. With subtitles.

Netflix Tip:As the warm and knowledgeable host of Turner Classic Movies, Robert Osborne (1932-2017) helped many a young cinephile through the halls of old Hollywood. So celebrate his movie love by checking Netflix for some of his favorites, which include "Dodsworth" (1936), "The Big Clock" (1945), "Hobson's Choice" (1954), and "Indiscreet" (1958).
On DVD: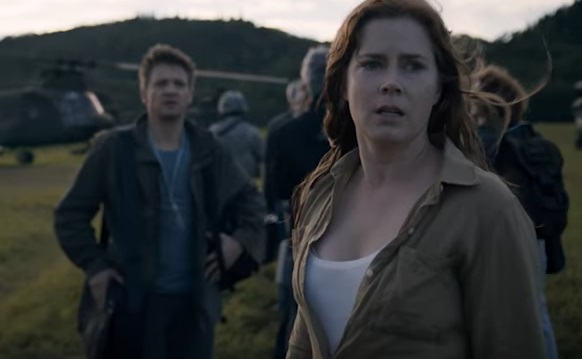 Arrival (Paramount): Coming on the heels of "Gravity" and "Interstellar," this view of extraterrestrial contact by Canadian director Dennis Villeneuve ("Sicario") continues the recent streak of bravura, intelligent science-fiction efforts. Amy Adams is excellent as Louise Banks, a language specialist who finds herself at the head of a group of elite scientists chosen for our planet's first brush with alien spaceships. While fear about the mysterious visitors' goals grips the nations of the world, Louise and her crew—which includes Ian (Jeremy Renner), a brash military physicist—must get ready for a possibly deadly encounter. Do these vulnerable human beings stand a chance against the unknown vastness of the universe? Stressing the need for communication in a world easily thrown into chaos, Villeneuve's film focuses less on special effects than on contemplative ambition and poignancy.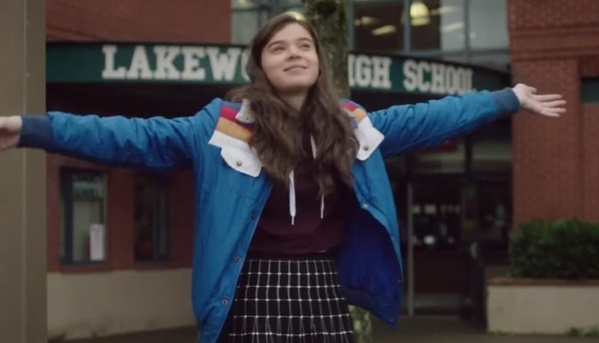 Edge of Seventeen (STX Entertainment): Hailee Steinfeld ("True Grit") shines in this funny and affecting portrait of adolescence, which marks an impressive debut for writer-director Kelly Fremon Craig. Steinfeld stars as Nadine, a high school junior whose sanity is tested by every awkward trial and tribulations a teenager can face. Her divorced mother (Kyra Sedgwick) has her own life to deal with, while her counselor (Woody Harrelson) keeps a low-key distance. And to make things even worse, her best friend (Haley Lu Richardson) has started to date her older brother (Blake Jenner). Can a possible romance signal a light at the end of the tunnel? With a perceptive and sympathetic eye, Fremon and her cast create a smart, disarming and honest snapshot of youthful tangled emotions.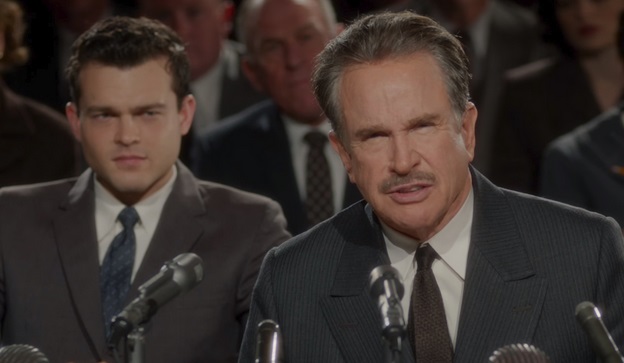 Rules Don't Apply (Fox): Last year's most striking comeback was unfairly overlooked—screen icon Warren Beatty, starring in his first movie in 15 years and making his first directorial effort in nearly two decades. He stars as legendary eccentric Howard Hughes, the infamous mogul who often wielded his power to manipulate Hollywood starlets. Set in the late 1950s, the story follows one such starlet, Maria (Lily Collins), a young beauty queen from a strict background whose movie contract brings her to Los Angeles. That's where she meets and falls in love with chauffeur Frank (Alden Ehrenreich), a romance that goes directly against Hughes' rules. Directed by Beatty with a bouncy, wise and adventurous touch, the film (which also stars Annette Bening, Matthew Broderick and Candice Bergen) deserves to find its audience.
[headlines]
--------------------------------------------------------------
Chow Chow
Chantilly, Virginia Adopt-a-Dog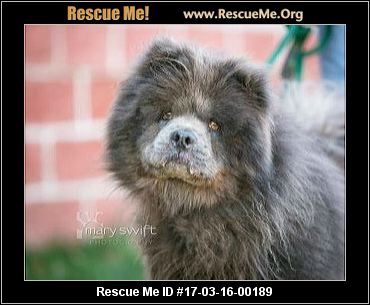 Hemi

Rescue Me ID #17-03-16-00-00189
Male
Age: Adult
Compatibility: Good with Most Dogs, Good with Kids and Adults
Personality: Average Energy, Very Submissive
Health: Neutered, Vaccinations Current
"Hemi is one of the sweetest, most laid back Chows I've ever met! He sits nicely for brushing and grooming, loves to be with people for hugs and affection. No behavioral, health or home issues, just a really good boy!"
Contact: Dena Cuellar 6176058990
Email: http://dog.rescueme.org/Virginia
Adoption Fee: $200
Animal Location:
Fairfax County Chantilly, VA 20151
Adopt a Pet
http://www.adoptapet.com/
[headlines]
--------------------------------------------------------------
Leasing/Finance Conferences 2017
Save the Dates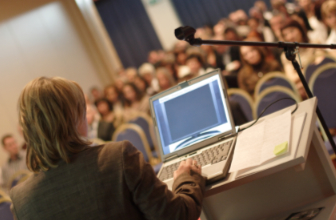 ---
March 22, 2017
16th Annual IMN/ELFA
Investor Conference
New York, New York
Agenda
https://www.imn.org/structured-finance/conference/Investors-Conference-on-Equipment-Finance-2017/Agenda.html
Registration
https://www.imn.org/structured-finance/conference/Investors-Conference-on-Equipment-Finance-2017/Register.html

Speakers
https://www.imn.org/structured-finance/conference/Investors-Conference-on-Equipment-Finance-2017/Speakers.html
---
April 4 - April 6, 2017
29th Annual National Funding Conference
Swissotel
Chicago, Illinois

PLEASE NOTE: As of 01-24-2017 all new registrations for Funding Source Suites will be placed in hotel meeting rooms. Actual hotel suites at the Swissotel for funding sources are sold out.
Brochure:
http://www.elfaonline.org/cvweb_elfa/cgi-bin/documentdll.dll/view?DOCUMENTNUM=1499
---
April 5, 2017 – April 7, 2017
National Vehicle Leasing Association
Hilton Nashville Downtown
121 Fourth Avenue South
Nashville, Tennessee 37201
Contact: Elizabeth Schlicht
eschlicht@nvla.org
414-533-3300
THE WAY WE WILL LIVE NEXT!
This year's NAELB Annual Conference in Memphis boasts a superior group of speakers that will entertain and educate. They will cover everything from cyber security to digital strategies to exploring alternative financing solutions. We will bring brokers, funding sources and service providers together for networking and camaraderie as we explore "The Way We Will Live Next" by embracing technology and not losing sight of the importance of the human connection.
Join fellow conference attendees for an opening reception at Graceland, the home of the King! Network and enjoy a round of golf at Mirimichi, voted one of the best golf courses in the state. Listen to keynote speaker, Robert Evans Wilson, Jr. deliver an entertaining and humorous presentation about finding "Wisdom in the Weirdest Places" and get motivated to achieve your goals.
Don't miss out on an opportunity to better yourself, network with the some of the industry's best and find new ways to make money. Click here to register to get more details of the event.
Beth Malin
2017 NAELB Annual Conference Chair
---
April 27, 2017 - April 29, 2017
NAELB 2017 Annual Conferences
Sheraton Memphis Downtown Hotel
& Memphis Cook Convention Center
Memphis, Tennessee
Agenda
http://iwantmy.naelb.org/events/events-agenda
Speakers
http://iwantmy.naelb.org/events/event-speakers
Pricing
http://iwantmy.naelb.org/events/events-pricing
Hotel
http://iwantmy.naelb.org/events/events-hotel
Conference Information
http://iwantmy.naelb.org/events/event-description?CalendarEventKey=d1aee2bb-e740-4e78-8967-eac8da75e4fe&Home=%2fhome
---
May 3, 2017 - May 5, 2017
37th Annual AGLF Conference
Omni Interlocken Resort
Broomfield, Colorado
Conference Information:
http://www.aglf.org/conference-landing-page
---
October 4, 2017 - October, 6
2017 Funding Symposium
JW Marriott Buckhead
Atlanta, Georgia
---
October 11, 2017 - October 13, 2017
Lend360
Fairmount Dallas, Texas
http://www.lend360.org/
---
October 17, 2017 - October 19, 2017
Third Annual Conference
---
October 22, 2017 - October 24, 2017
2017 56th Annual Convention
Orlando, Florida
---

October 22, 2017 - October, 26, 2017
The Palazzo and Sands Convention Center
Venetian Hotel & Casino
Las Vegas, Nevada
[headlines]
--------------------------------------------------------------

News Briefs---
Leasing companies strengthen Chinese influence
in world shipping
https://www.ft.com/content/ea49c4c6-0016-11e7-96f8-3700c5664d30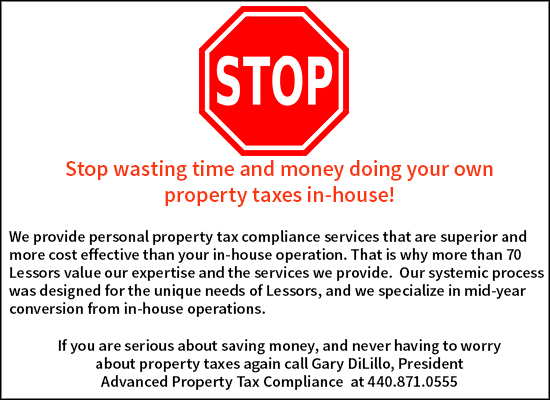 [headlines]
--------------------------------------------------------------

You May Have Missed---
Four myths in the battle over Dodd-Frank
by Kate Berry, American Banker
https://www.americanbanker.com/news/four-myths-in-the-battle-over-dodd-frank
[headlines]
--------------------------------------------------------------
Winter Poem
Walking Alone in Late Winter
by Jane Kenyon
How long the winter has lasted -- like a Mahler
symphony, or an hour in the dentist's chair.
In the fields the grasses are matted
and gray, making me think of June, when hay
and vetch burgeon in the heat, and warm rain
swells the globed buds of the peony.
Ice on the pond breaks into huge planes. One
sticks like a barge gone awry at the neck
of the bridge. . . . The reeds
and shrubby brush along the shore
gleam with ice that shatters when the breeze
moves them. From beyond the bog
the sound of water rushing over trees
felled by the zealous beavers,
who bring them crashing down. . . . Sometimes
it seems they do it just for fun.
Those days of anger and remorse
come back to me; you fidgeting with your ring,
sliding it off, then jabbing it on again.
The wind is keen coming over the ice;
it carries the sound of breaking glass.
And the sun, bright but not warm,
has gone behind the hill. Chill, or the fear
of chill, sends me hurrying home.
[headlines]
--------------------------------------------------------------

Sports Briefs----
Northwestern did it's best to save day one of the NCAA Tournament
http://www.espn.com/mens-college-basketball/story/_/id/18928917/northwestern-saved-boring-start-ncaa-tournament
U.S. Roster, if Not the Country, Starts to Catch W.B.C. Fever
https://www.nytimes.com/2017/03/16/sports/baseball/wbc-world-baseball-class-usa-venezuela.html
[headlines]
--------------------------------------------------------------


California Nuts Briefs---
Sacramento Tomato Tycoon Beats State Pollution Regulators
http://www.sacbee.com/news/business/article138433523.html
Just weeks after Oroville Dam crisis, damage found
in another key California reservoir
http://www.sacbee.com/news/state/california/water-and-drought/article138528578.html
[headlines]
--------------------------------------------------------------



"Gimme that Wine"

http://www.youtube.com/watch?v=EJnQoi8DSE8
Top-End Wines Show Double-Digit Growth
https://www.winesandvines.com/template.cfm?
section=news&content=181779
Free Mobile Wine Program
http://leasingnews.org/archives/Feb2010/2_26.htm#mobile
Wine Prices by vintage
http://www.winezap.com
http://www.wine-searcher.com/
US/International Wine Events
http://www.localwineevents.com/
Leasing News Wine & Spirits Page
http://two.leasingnews.org/Recommendations/wnensprts.htm

[headlines]
----------------------------------------------------------------
This Day in American History
March 17 is St. Patrick's Day, the traditional death date of Saint Patrick (c. AD 385–461), the patron saint of Ireland. It was made an official Christian feast day in the early 17th century and is observed by the Catholic Church, Anglican Communion, (especially the Church of Ireland), Eastern Orthodox Church, and Lutheran Church. The day commemorates Saint Patrick and the arrival of Christianity in Ireland, and celebrates the heritage and culture of the Irish in general in general. Celebrations generally involve public parades and festivals, ceilithe, and the wearing of green attire or shamrocks. Christians also attend church and the Lenten restrictions on eating and drinking are lifted for the day.

1734 - Forty-two families of German Protestant refugees landed in the American colonies. Sponsored by the British Society for the Promotion of Christian Knowledge (SPCK), the 78 religious pilgrims soon founded the town of Ebenezer, 30 miles from Savannah, Georgia.
http://historicaltextarchive.com/salzburger/ebenezer.html
http://www.sip.armstrong.edu/Transportation/FullView/Trans_Img6.html
http://www.loc.gov/rr/european/imde/ebenezer.html
http://www.gasalzburgers.org/
http://www.holtzendorff.com/gavacation/ebenezer/ebenezer.html
1755 - Transylvania Land Co buys Kentucky for $50,000 from a Cherokee chief
http://www.encyclopedia.com/html/H/HendersoR1.asp
http://www.bartelby.com/65/tr/TransylCo.html
http://wolves.dsc.k12.ar.us/cyberace/sbgone
/gen/fam1/history/ky/transylvania.htm
1756 – First St. Patrick's Day celebration in New York City at Crown and Thistle Tavern.
1762 – First St. Patrick's Day Parade in NYC.
1776 - Having seized Dorchester Heights, George Washington forced the British under William Howe to evacuate Boston. On a tour of the Boston area, I saw where the cannon were poised around the British. It was amazing that they were able to be put into place over such rough land, poor weather, and an under-strength crew. The British did not know that they had little dry powder to fire the cannon, and many lacked the cannon ball, but Washington surrounded them and bluffed them into leaving Boston. I would highly recommend a visit to Boston and the surrounding area for the history, great restaurants, and people. It is best is to hire a personal tour by one of the professional history storytellers who will take you to the sites, including the famous cemetery with a fabulous view of the city. I would recommend Robert of Exciting Tours of Boston, 69 Prescott Avenue, Boston, MA. 02150, Phone 617-699-6140 Fax: 617-889-3011 e-mail:exciting.tours@verizon.net Four Hour Maximum is a lot. Plan it so he can drop you off to one of his favorite Italian restaurants. You will not be disappointed.
http://patriotresource.com/events/bostonevac.html
http://www.publicbookshelf.com/public_html/
Our_Country_vol_2/britishev_he.html
http://www.mountalverniahs.org/mahs/hist-lit10/Dorchester/Battle.htm
http://www.artunframed.com/images/artmis63/stuart42.jpg
1777 - Roger B. Taney (d. 1864) birthday, Calvert County, MD. He became the first presidential nominee to be rejected by the Senate and later became Supreme Court Justice who ruled on the Dred Scott decision. Taney served as Attorney General under President Andrew Jackson. Nominated as Secretary of the Treasury, his rejection by the Senate centered on his strong stance against the Bank of the United States as a central bank and his role in urging President Jackson to veto the congressional bill extending its charter. The states wanted to control banking, and not allow the federal government to do so. In reality, the first federal bank failed during a terrible recession and bad decisions by its then president, which ended the contest between federal and state control. A year after being rejected later as Secretary of the Treasury, he was nominated to the Supreme Court as an associate justice by Jackson, but his nomination was stalled until the death of Chief Justice John Marshall on July 6, 1835. Taney was nominated to fill Marshall's place on the bench and after much resistance, he was sworn in as Chief Justice in March, 1836. His tenure on the Supreme Court is most remembered for the Dred Scott decision that decided a Black man would not be recognized as a "free man" in U.S. territories.
1780 - George Washington granted the Continental Army a holiday "as an act of solidarity with the Irish in their fight for independence".
1804 - Frontiersman Jim Bridger (d. 1881) was born at Richmond VA. American fur trader and scout, believed to be the first white man to visit (in 1824) the Great Salt Lake, he also established Fort Bridger in southwestern Wyoming as a fur-trading post and a way station for pioneers heading west on the Oregon Trail. Bridger National Forest in western Wyoming is named for him. The son of a surveyor and an innkeeper, Bridger moved with his family to St. Louis in 1818. There, Bridger apprenticed to a blacksmith, learned to handle boats, and became a good shot and skilled woodsman. When the Ashley-Henry Fur Trading Company advertised for "enterprising young men" to travel the Missouri River to trade with the Indians, Bridger was among the first to respond, and he was hired in 1822. Though he lacked much formal education, Bridger demonstrated a brilliant ability for finding his way and surviving in the wilderness. As part of the Ashley-Henry team, he helped construct the first fur trading post on the Yellowstone River. At the age of 21, Bridger became the first Anglo definitely known to have seen the Great Salt Lake, though he mistakenly thought it was the Pacific Ocean at the time. He was adept at learning Indian dialects and culture, and he had a tremendous memory for geographical detail. For several years, Bridger worked as an independent trapper and, in 1830, he joined with three partners to gain control of the Rocky Mountain Fur Company. Bridger never really enjoyed the life of the businessman, though, and he sold out in 1834. That same year, he married Cora, the daughter of a Flathead Indian chief, and she accompanied him on his fur trapping expeditions. Yet by 1840, Bridger had grown tired of the nomadic trapper life. He was convinced that the emigrant traffic through the West had become heavy enough to support a trading post. He founded Fort Bridger along the Green River section of the Oregon Trail, in present-day southern Wyoming. Fort Bridger quickly became a regular stopping place for overland emigrants, and Bridger happily settled down with Cora, with whom he had three children. Bridger's idyllic life did not last, though. Cora died, Indians killed one of his daughters, and a second wife died in childbirth. Bridger retreated to the mountains to trap and hunt after each of these tragedies, often living for a time with Indians. In 1850, he married the daughter of a Shoshoni chief, and thereafter he and his bride, whom he called Mary, divided their time between summers at Fort Bridger and winters with the Shoshoni. In 1853, Mormons, resenting the competition from Bridger's fort, tried to arrest him as an outlaw. He escaped into the mountains with Mary and his children, but a band of Mormons burnt and gutted the fort, destroying all his supplies. Concerned for his family's safety, Bridger bought a farm near Westport, Missouri, where he left Mary and the children during all of his subsequent western journeys. He sold Fort Bridger in 1858, and spent the next decade working as a guide and an army scout in the early Indian wars. By 1868, Bridger's eyesight was failing, and he increasingly suffered from rheumatism. He retired to his Westport farm, where he cared for his apple trees and no doubt fondly recalled the rugged western mountains he had known so well.
1811 - The first Ohio River steamboat leaves Pittsburgh for New Orleans; it arrived three months later.
http://www.dobyns.com/dobyns.genealogy/nrpreble.htm
http://www.perrycountyindiana.org/attract/fultonhill.html
http://www.cincinnati.com/tallstacks/history_2centuries.html
1836 – Texas abolished slavery.
1841 - Birth of James R. Murray, American sacred music editor. A veteran of the American Civil War, Murray is better remembered today as composer of the hymn tune MUELLER, to which we sing the Christmas carol, "Away in a Manger."
1842 - Female Relief Society of Nauvoo Organized. Twenty Mormon women formally initiated this organization at Nauvoo, IL, which is now known as the Relief Society and has grown to almost four million members. Information furnished by Church of Latter-Day Saints, Public Affairs Department.
http://www.nauvoohistorical.org/about.htm
1854 – The first park land purchased by a U.S. city, Worcester, MA.
1862 - Martha Platt Falconer was born. She was one the greatest of all pioneers in changing the holding area of delinquent or homeless girls from virtual jails to homes for rehabilitation, education, and social adjustments. She pioneered her work at Sleighton Farm in Pennsylvania and the idea was gradually accepted throughout the nation.
http://search.eb.com/women/articles/Falconer_Martha_Platt.html
1863 - Battle of Kelly's Ford, Virginia. Union cavalry attack Confederate cavalry. Although the Yankees were pushed back and failed to take any ground, the engagement proved that the Federal troopers could hold their own against their Rebel counterparts. In the war's first two years, Union cavalry fared poorly in combat. This was especially true in the eastern theater, where Confederate General J.E.B. Stuart boasted an outstanding force comprised of excellent horsemen. On several occasions, Stuart embarrassed the Union cavalry with his daring exploits. During the Peninsula Campaign of 1862, Stuart rode around the entire 100,000-man Union army in four days. Later that year, he made a daring raid to Chambersburg, Pennsylvania, and returned unmolested to Virginia after inflicting significant damage and capturing tons of supplies. In February, 1863, a raid by General Fitzhugh Lee (son of Confederate commander Robert E. Lee) left the Federals running in circles in search of the enemy force. Now, General Joseph Hooker assumed command of the Federal Army of the Potomac. He sought to bring an end to the Confederate raids by stopping Stuart's cavalry. Hooker assigned General William Averell to attack the Rebel cavalry near Culpeper Court House. Averall assembled 3,000 men for the mission, but he left 900 behind to protect against a rumored Confederate presence near Catlett's Station. Averell led the rest of his men towards Kelly's Ford, a crossing of the Rappahannock River east of Culpeper Court House. Fitzhugh Lee learned of the advance and positioned his cavalry brigade, which was part of Stuart's corps, to block the ford and dig rifle pits above the river. On the morning of March 17, Averell's men reached Kelly's Ford and were welcomed by fire from 60 Confederate sharpshooters. It took four attacks for Averell's men to capture the rifle pits and, by noon, the entire force was across the Rappahannock. Now, Fitzhugh Lee arrived with 800 troopers and two pieces of artillery. As the Confederates approached, the cautious Averell ordered his men to form a defensive line, thus giving the initiative to the Confederates. Lee arrived and ordered his men to attack, but Yankee fire drove them back. He attacked again and was again repulsed. Averell had a chance to score a major rout with a counterattack, but he instead withdrew across the Rappahannock River. He later said that the arrival of Stuart on the battlefield signaled the possible approach of additional Confederate cavalry. Averell lost 78 men killed, wounded, and captured during the day's fighting. The Confederates lost a total of 133 men. Among the Rebel dead was Major John Pelham, perhaps the best artillery officer in the Confederate army. He happened to be visiting Stuart when the battle began, and he rode forward to see the action. Pelham was mortally wounded by a shell splinter as he observed the Confederate attacks in the afternoon. Although Kelly's Ford was a Union defeat, it signaled a new phase of the cavalry war in the east. The Yankees were closing the gap with the Confederate horsemen. In the next four months, the Union cavalry fought their Confederate counterparts to a standstill at Brandy Station, and then scored a major victory at the Battle of Gettysburg.
1870 - Massachusetts legislature authorizes incorporation of Wellesley Female Seminary
http://www.wellesley.edu/PublicAffairs/Media/facts.html
1871 - The National Association of Professional Base Ball Players was founded, setting the stage for the future National League in 1876. The entry fee for a National Association franchise was $10.
1876 - BRYAN, WILLIAM C., Medal of Honor
Rank and organization: Hospital Steward, U.S. Army. Place and date: At Powder River, Wyo., 17 March 1876. Entered service at: St. Louis, Mo. Born: 9 September 1850, Zanesville, Ohio. Date of issue: 15 June 1899. Citation: Accompanied a detachment of cavalry in a charge on a village of hostile Indians and fought through the engagements, having his horse killed under him. He continued to fight on foot, and under severe fire and without assistance conveyed 2 wounded comrades to places of safety, saving them from capture.
1886 - The first issue of "The Sporting News" was published in St. Louis at a price of two cents per copy. It was published by Alfred H. Spink, a director of the St. Louis Browns and former writer for the Missouri Republican daily newspaper. The Sporting News, long known as "The Bible of Baseball" and a multi-sport magazine since 1942, is the oldest continuously published sports publication in the country. After 122 years as a weekly publication, the magazine switched to a biweekly publishing schedule in 2008, and to a monthly schedule in 2011. In December 2012, the magazine announced it would go digital-only starting in 2013.
http://www.sportingnews.com/
1892 - A winter storm in southwestern and central Tennessee produced 26 inches of snow at Riddleton, and 18.5 inches at Memphis. It was the deepest snow of record for those areas.
1894 - Novelist and playwright Paul Green (d. 1981) was born in Lillington, NC. He won the 1927 Pulitzer Prize for his play "In Abraham's Bosom." Although Green was white, his work examined the problems of blacks in the South, based on his observations of his native state, North Carolina. He studied at the University of North Carolina at Chapel Hill and began writing plays for the theater group Carolina Playmakers in 1919, drawing on Southern folklore for his themes. During the Depression, his work took on a tone of social protest and included plays like "Hymn to the Rising Sun" (1936), about a chain gang. In 1941, he worked with novelist Richard Wright to dramatize Wright's book "Native Son." Interested in the interplay of words and music, he wrote a series of symphonic dramas, including "The Stephen Foster Story" (1959) and "The Lone Star" (1977).
http://www.ncwriters.org/pgreen.htm
http://www.qbsaul.demon.co.uk/
1894 - U.S. and China signed a treaty preventing Chinese laborers from entering U.S.
1897 - For the first time, motion pictures were shot of a championship prize fight, as 'Sunny' Bob Fitzsimmons knocked out 'Gentleman' Jim Corbett to win the world heavyweight title. Many of these films are available on line from the Library of Congress for free. With fast connections today, they are fascinating to view.
1897 - Emilie Grace Briggs became the first woman in America to graduate from a Presbyterian theological school, when she received her Bachelor of Divinity degree from Union Theological Seminary, in New York City.
http://www.uts.columbia.edu/projects/AWTS/exhibit/briggs1.html
http://www.uts.columbia.edu/projects/AWTS/exhibit/briggs5.html
1898 – The first practical submarine submerged for 1 hour, 40 minutes. The Irish inventor, John Philip Holland built a model submarine in 1876 and a full scale one in 1878, followed by a number of unsuccessful ones. In 1896, he designed the Holland Type VI submarine. This vessel made use of internal combustion engine power on the surface and electric battery power for submerged operations. Launched on 17 May 1897 at Elizabeth, NJ, the Holland VI was purchased by the US Navy on 11 April 1900, becoming the United States Navy's first commissioned submarine and renamed USS Holland. The Holland Tunnel is named for him.
1902 - Golfer Bobby Jones was born Robert Tyre Jones, Jr., (d. 1971) at Atlanta, GA. He is the only golfer (pre Masters) to win the Grand Slam - the British Amateur, British Open, US Open and US Amateur tournaments - in the same year. Jones founded and helped design the Augusta National Golf Club, and co-founded the Masters Tournament. Jones was the most successful amateur golfer ever to compete on a national and international level. During his peak as a golfer from 1923 to 1930, he dominated top-level amateur competition, and competed very successfully against the world's best professional golfers. Jones often beat such top pros as Walter Hagen and Gene Sarazen. Jones earned his living mainly as a lawyer, and competed in golf only as an amateur, primarily on a part-time basis, and chose to retire from competition at age 28.
http://www.bobbyjones.com/
1903 - Radie Britain (d. 1994) was born near Amarillo, TX. Composer, writer, teacher won more than 50 national and international awards for her more than 150 classical compositions. She trained at the American Conservatory in piano, organ, and composition, with advanced work and master classes in Germany. She taught at the Chicago Conservatory. Her daughter Lerae taught anthropology in Hawaii.
http://www.musicweb.uk.net/classrev/2001/June01/Radie.htm
http://www.music.indiana.edu/collections/britain/symph.html
http://orion-1.library.ucla.edu/web2/tramp2.exe/do_ccl_search/guest?SETTING_KEY=
Englishandservers=1uclaandquery=07-ARE-3971andindex=dbcn
http://findaid.oac.cdlib.org/findaid/ark:/13030/ft5d5nb0k4
1905 – Franklin D. Roosevelt married his distant cousin, Eleanor Roosevelt, in NYC.
1906 - In a speech given to the Gridiron Club in Washington, DC, President Theodore Roosevelt coined the word 'muckrake'.
http://staff.killingly.k12.ct.us/~cmarcotte/CP%
20US%20documents/progressive%20era/
progressivism_and_the_republican.htm
1906 - The temperature at Snake River, Wyoming dipped to 50 degrees below zero -- a record for the US for the month of March.
1910 - Luther and Charlotte Gulick founded the Camp Fire Girls organization at Lake Sebago, Maine. The group's catch phrase is "Wohelo", an acronym of the words: WOrk, Health and LOve. It continues today, though the name has been changed to Camp Fire Boys and Girls, when boys began being accepted into the organization.
http://www.campfire.org/start.asp
1911 - Plumbers at work on the drain pipes at Griffith Stadium in Washington, DC started a fire that burned down the grandstand. Since the water had been shut off, firemen could do nothing. Stands will be rebuilt to play the home opener on schedule.
1914 – Slingin' Sammy Baugh (d. 2008) was born in Temple, TX. After a two-time All-American career at Texas Christian University, he played in the NFL for the Washington Redskins from 1937-52. He was inducted into the Pro Football Hall of Fame in the 17-member charter class of 1963. He is credited as the first QB to use the forward pass an integral part of offensive play in the NFL rather than as a desperation. During his rookie season in 1937, Baugh played QB, defensive back and punter, set an NFL record for completions with 91 in 218 attempts and threw for a league-high 1,127 yards. He led the Redskins to the NFL Championship game against the Chicago Bears, where he finished 17 of 33 for 335 yards and his second-half touchdown passes of 55, 78 and 33 yards gave Washington a 28–21 victory. His 335 passing yards remained the most ever in a playoff game by any rookie QB in NFL history until Russell Wilson broke the record in 2012. Baugh had what is considered to be the greatest single season performance by a pro football player in 1943 in which he led the league in passing, punting (45.9-yard average) and interceptions (11). One of his more memorable single game performances during the season was when he threw four touchdown passes and intercepted four passes in a 42–20 victory over Detroit. By the time he retired, Baugh set 13 NFL records in three player positions: quarterback, punter, and defensive back. He is considered one of the all-time great football players.
1917 - In St. Louis, Missouri, America's first bowling tournament for women began with almost 100 women participating in the event.
1919 - Pianist Leroy Lovett was born in Philadelphia.
1919 - Nat "King" Cole (d. 1965) birthday, Montgomery, AL. Cole was one of the first African Americans to host a national television variety show, "The Nat King Cole Show," (1956-7) and has maintained worldwide popularity since his death. Cole's first mainstream vocal hit was his 1943 recording of one of his compositions, "Straighten Up and Fly Right", based on a black folk tale that his father had used as a theme for a sermon. He began recording and performing pop-oriented material for mainstream audiences, in which he was often accompanied by a string orchestra. His stature as a popular icon was cemented during this period by hits such as "The Christmas Song", "(Get Your Kicks on) Route 66" (1946), "Nature Boy" (1948), "Mona Lisa" (1950), "Too Young" (the No. 1 song in 1951), and his signature tune "Unforgettable" (1951). Cole had one of his last major hits in 1963, two years before his death, with "Those Lazy-Hazy-Crazy Days of Summer", which reached No. 6 on the Pop chart. "Unforgettable" was made famous again in 1991 by Cole's daughter Natalie when modern recording technology was used to reunite father and daughter in a duet. The duet version rose to the top of the pop charts, almost forty years after its original popularity.
"The greatest thing you'll ever learn is just to love and be loved in return."
— from the song "Nature Boy"
http://www.geocities.com/BourbonStreet/Bayou/3168/nkcbio.html
http://www.nat-king-cole.org/
http://www.tip.net.au/~bnoble/natkcole/nat_cole.htm
1926 - In New York City, the Rodgers and Hart musical "The Girl Friend" opened for a run of 409 performances.
http://home.istar.ca/~townsend/early_years/blue_room.htm
1930 - Composer/flutist Paul Horn (d. 2014) was born, New York, New York.
http://www.harmonies.com/biographies/horn.htm
http://www.canyonrecords.com/arthorn.htm
1930 - Trombone player Grover Mitchell (d. 2003) was born Whatley AL. He directed the Count Basie Band from 1995 until his death and played all the old charts with enthusiasm. In that capacity he won the Grammy Award for Best Large Jazz Ensemble twice.
http://www.trombone.org/articles/library/grovermitchell-int.asp
http://members.tripod.com/~isaziz/mitch.htm
http://www.mamajazz.org/pages/biobasie.html
1936 – It was the Major League debut of Joe DiMaggio, albeit spring training. He had four hits including a triple in an 8-7 loss to the St. Louis cardinals. In those days the Yanks and Cards shared facilities at St. Petersburg, FL.
1938 - Guitarist Eddie Giles was born Elbert Giles in Minnesota before moving to Shreveport, LA
http://perso.wanadoo.fr/stax.site/egiles.htm
1939 - Dean Mathis of the 1960's rock group the Newbeats, was born Louis Aldine Mathis in Hahira, Georgia. Dean and his brother, Mark, along with Larry Henley, formed the trio in 1964. The Newbeats first record, "Bread and Butter," went to number two on the Billboard Hot 100 in 1964 and was the biggest of their half dozen hits.
http://www.bartsnel.nl/music/newbeats.htm
http://www.centrohd.com/biogra/n1/newbeats_this_distinctive_pop_tr.htm
http://donnymason.tripod.com/hayridesunshineshow/
1941 - In Washington, D.C., the National Gallery of Art was officially opened by United States President Franklin D. Roosevelt.
http://www.nga.gov/
1941 - Paul Kantner (d. 2016) was born in San Francisco. He was a guitarist, singer and songwriter known for co-founding Jefferson Airplane and its more commercial spin-off band Jefferson Starship. "Somebody to Love," "White Rabbit." LP: "Crown," "Wooden Ships," "Starship," "Dragonfly," "Red Octopus," "Spitfire," "Earth," "Blows Against the Empire," "Planet Earth Rock and Roll Orchestra." They entered the Rock and Roll Hall of Fame in 1996.
http://www.warr.org/jefferson.html
http://www.airplane.freeserve.co.uk/paul.htm
http://www.geocities.com/dan_paolino/JSTpaul.html
http://www.chesapeake.net/~paolino/trionic/chaos.html
1944 - Singer and songwriter John Sebastian, founder of the Lovin' Spoonful, was born in Greenwich Village, New York. Sebastian formed the Spoonful in 1964, and they had seven successive top-ten singles in 1965 and '66. The Lovin' Spoonful hit number one with "Summer in the City." After the group broke up at the end of the '60s, Sebastian began a moderately successful solo career in 1970 with an appearance at Woodstock. In 1976, he had a number-one record with "Welcome Back," the theme from the TV show "Welcome Back, Kotter." As an original member of The Lovin' Spoonful, Sebastian was inducted into the Rock and Roll Hall of Fame in 2000 and the Songwriters Hall of Fame in 2008.
http://www.johnbsebastian.com/bio.html
http://johnbsebastian.com/
1946 - In Daytona Beach, the Brooklyn Dodgers took the field against their minor league affiliate, Montreal Royals. This was the debut of Jackie Robinson with Montreal and marked the first appearance of an integrated team in organized baseball in this century. A crowd of 3,100 attended at City Island Park which was renamed "Jackie Robinson Stadium" in 1990.
1948 - Top Hits
Now is the Hour - Bing Crosby
I'm Looking Over a Four Leaf Clover - The Art Moonie Orchestra
Beg Your Pardon - Francis Craig
I'll Hold You in My Heart (Till I Can Hold You in My Arms) - Eddy Arnold
1948 - Science Fiction author William Gibson was born, Conway, South Carolina. He is credited with having coined the term 'Cyberspace', and with having envisioned both the Internet and virtual reality before most people had even heard of them. An early notable book by Gibson is "Count Zero," whose characters are a mixture of eccentric low-lifes and nonconformists who find themselves confronting representatives of vast egomaniacal individuals whose wealth and power result directly from their ability to control information.
1953 – Bill Veeck said he will accept an offer of $2.475 million for his 80 percent of the St. Louis Browns stock. Baltimore Mayor Thomas D'Alesandro (father of Nancy Pelosi) sought a syndicate that eventually purchased 206,250 shares at $12 per share.
1956 - "St. Patrick's big snow" fell at Boston, Massachusetts. Nearby Blue Hill observatory recorded 12.6 inches.
1956 - Top Hits
"Lisbon Antigua" - Nelson Riddle
"Why Do Fools Fall in Love" - Frankie Lymon and The Teenagers
"Hot Diggity (Dog Ziggity Boom)" - Perry Como
"Heartbreak Hotel" - Elvis Presley
1958 - The United States launched the Vanguard I satellite.
1960 – President Eisenhower signed the National Security Council directive on the anti-Cuban covert action program that will ultimately lead to the Bay of Pigs Invasion.
1962 - The Shirelles' "Soldier Boy" is released on Sceptor Records. The tune became the girl group's biggest hit, climbing to Number One, selling over a million copies and earning a gold record
1963 - The Boston Celtics' Bob Cousy played his last regular season basketball game after spending 13 years in the National Basketball Association. Except for a final year with Cincinnati, he played with the Celtics on six championship teams, was voted into 13 All-Star Games and 12 All-NBA First and Second Teams and won the MVP Award in 1957. He was elected into the Naismith Memorial Basketball Hall of Fame in 1971, and in his honor, the Celtics retired his #14 jersey and hung it in the rafters of Boston Garden. Cousy was named to the NBA 25th Anniversary team in 1971, the 35th Anniversary Team in 1981, and the 50th Anniversary All-Time Team in 1996, making him one of only four players that were selected to each of those teams. He was also the first president of NBA Players Association.
http://www.webcom.com/collectr/bk/couseyb.html
1964 - Top Hits
"I Want to Hold Your Hand" - The Beatles
"She Loves You" - The Beatles
"Please Please Me" - The Beatles
"Saginaw, Michigan" - Lefty Frizzell
1965 - 1,600 demonstrate at Montgomery, Alabama courthouse.
1966 - César Chávez and the National Farm Workers Association march from Delano to Sacramento, California, from March 17 to April 11, arriving on Easter Sunday.
1966 - Off the coast of Spain in the Mediterranean, the DSV Alvin submarine found a missing American 1.45-megaton hydrogen bomb lost in a US Air Force midair accident. The bomb, found resting nearly 2,990 ft. deep, was raised intact on 7 April.
1967 - "Peanuts" comic strip characters, Snoopy and Charlie Brown, were on the cover of "LIFE" magazine.
http://www.life.com/Life/covers/1967/cv031767.html
1967 - Billy Corgan of the Smashing Pumkins was born, Elk Grove Village, IL.
1968 - DEVORE, EDWARD A., Jr., Medal of Honor
Rank and organization: Specialist Fourth Class, U.S. Army, Company B, 4th Battalion, 39th Infantry, 9th Infantry Division. Place and date: Near Saigon, Republic of Vietnam, 17 March 1968. Entered service at: Harbor City, Calif. Born: 15 June 1947, Torrance, Calif. Citation: For conspicuous gallantry and intrepidity in action at the risk of his life above and beyond the call of duty. Sp4c. DeVore, distinguished himself by exceptionally valorous actions on the afternoon of 17 March 1968, while serving as a machine gunner with Company B, on a reconnaissance-in-force mission approximately 5 kilometers south of Saigon. Sp4c. DeVore's platoon, the company's lead element, abruptly came under intense fire from automatic weapons, Claymore mines, rockets and grenades from well-concealed bunkers in a nipa palm swamp. One man was killed and 3 wounded about 20 meters from the bunker complex. Sp4c. DeVore raced through a hail of fire to provide a base of fire with his machine gun, enabling the point element to move the wounded back to friendly lines. After supporting artillery, gunships and air strikes had been employed on the enemy positions, a squad was sent forward to retrieve their fallen comrades. Intense enemy frontal and enfilading automatic weapons fire pinned down this element in the kill zone. With complete disregard for his personal safety, Sp4c. DeVore assaulted the enemy positions. Hit in the shoulder and knocked down about 35 meters short of his objectives, Sp4c. DeVore, ignoring his pain and the warnings of his fellow soldiers, jumped to his feet and continued his assault under intense hostile fire. Although mortally wounded during this advance, he continued to place highly accurate suppressive fire upon the entrenched insurgents. By drawing the enemy fire upon himself, Sp4c. DeVore enabled the trapped squad to rejoin the platoon in safety. Sp4c. DeVore's extraordinary heroism and devotion to duty in close combat were in keeping with the highest traditions of the military service and reflect great credit upon himself, the 39th Infantry, and the U.S. Army.
1968 - The Bee Gees make their U.S. television debut on the "Ed Sullivan Show." They perform "To Love Somebody" and "Words."
1969 - Cardinal first baseman Orlando Cepeda is traded to the Braves for catcher/first baseman Joe Torre. Cepeda helped the Braves make the playoffs and Torre won the NL MVP Award in 1971.
1970 - Eddie Holman was awarded a gold record for the single, "Hey There Lonely Girl", which was originally a hit for Ruby and the Romantics titled, "Hey There Lonely Boy" in the 1960s. While singing this song, dedicated to his daughter, Holman died on stage at a New Jersey performance in the mid-1970s.
http://discomuseum.com/EddieHolman.html
http://www.allbutforgottenoldies.net/eddie-holman.html
1970 - The Army charged 14 officers with suppressing information related to the My Lai incident.
1972 - Top Hits
"Without You" - Nilsson
"Heart of Gold" - Neil Young
"The Lion Sleeps Tonight" - Robert John
"My Hang-Up is You" - Freddie Hart
1980 - Top Hits
"Crazy Little Thing Called Love" - Queen
"Longer" - Dan Fogelberg
"Another Brick in the Wall" - Pink Floyd
"My Heroes Have Always Been Cowboys" - Willie Nelson
1984 – Ferguson Jenkins announced his retirement. The 1971 NL Cy Young Award winner, Jenkins posted a record of 284-226 with 3192 Ks and a 3.34 ERA in 4500 innings pitched in a 19-season major career. He was elected to the Hall of Fame in 1991.
1985 - A strong (F3) tornado tore through Venice, Florida during the early morning hours. 55 homes were destroyed and 220 were damaged. 2 people were killed and 45 were injured.
1985 – Richard Ramirez, aka the "Night Stalker", committed the first two murders in his Los Angeles murder spree.
1988 - Top Hits
"Never Gonna Give You Up" - Rick Astley
"I Get Weak" - Belinda Carlisle
"Man in the Mirror" - Michael Jackson
"Too Gone Too Long" - Randy Travis
1989 - Strong northerly winds ushered snow and arctic cold into the north central U.S. Winds gusted to 58 mph at Sydney, NE and Scottsbluff, NE, Cadillac, MI received 12 inches of snow, and International Falls, MN reported a record low of 22 degrees below zero.
1990 - Showers and thunderstorms associated with a slow moving cold front produced torrential rains across parts of the southeastern U.S. over a two day period. Flooding claimed the lives of at least 22 persons, including thirteen in Alabama. Up to 16 inches of rain deluged southern Alabama, with 10.63 inches reported at Mobile, AL in 24 hours. The town of Elba, AL was flooded with 6 to 12 feet of water causing more than 25 million dollars damage, and total flood damage across Alabama exceeded 100 million dollars. Twenty-six counties in the state were declared disaster areas.
1990 - Carly Simon, Whitney Houston, Air Supply, Dionne Warwick and Milli Vanilli were among those who turned out in New York for a benefit billed as the single largest fund-raising event for AIDS. About two million dollars was raised. The concert was sponsored by Arista Records, which was celebrating its 15th anniversary.
1995 - Chicken Pox vaccine was approved for public use. Marketed by Merck and Company, Whitehouse Station, NJ, under the trade name Variva, the vaccine was believed to be 70 to 90 percent effective.
1995 - Madonna holds the "world's biggest pajama party" as 1500 guests gather with pj's and teddy bears. This was all for the premiere of her new "Bedtime Stories" video.
1997 - The US Supreme Court declined to hear the San Francisco's argument that the cross on Mt. Davidson is a cultural landmark. In 1991, the ACLU, American Jewish Congress, and Americans United for Separation of Church and State sued the city over its ownership of the cross. After the loss at the Ninth Circuit Court of Appeals, in 1997 the City auctioned 0.38 acres of land, including the cross, to the highest bidder. The cross was purchased for $26,000 by The Council of Armenian American Organizations of Northern California which installed a bronze plaque at the base memorializing the victims of the 1915 Armenian genocide. On Armenian Independence Day, September 23, 2007, it was discovered that the 160-pound (73 kg) plaque was missing. The original plaque was never found, and a replacement plaque was dedicated at a ceremony on April 20, 2008.
1997 - The Recording Industry Association of America announced that the Eagles "Greatest Hits" album had tied Michael Jackson's "Thriller" as the all-time best-selling album in the US. Each had sold more than 24 million copies. "Thriller" was still the top-seller worldwide, with estimated sales of 46 million copies.
http://www.rockhall.com/hof/inductee.asp?id=96
1998 - USA Women's Hockey Team beats Canada for 1st Olympics Gold medal
http://www.jwen.com/hock/whock/whock.html
1998 - Van Halen releases their latest album, "Van Halen 3," which is their first album with new lead singer Gary Cherone. That night they hold a record signing for fans at the Virgin Megastore in Times Square.
2005 - During more than 11 hours of hearings by the Committee on Government Reform concerning Major League players' use of steroids, Mark McGwire refused to talk about the past and does not deny taking PEDs. Other players testifying include Curt Schilling, Sammy Sosa, Rafael Palmeiro, and former big leaguer Jose Canseco, whose recent book, "Juiced," prompted the congressional hearing. Palmeiro was found guilty of steroid usage later this year.
-------------------------------------------------------------

SuDoku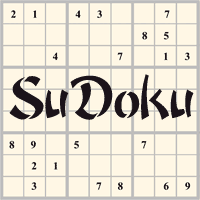 The object is to insert the numbers in the boxes to satisfy only one condition: each row, column and 3x3 box must contain the digits 1 through 9 exactly once. What could be simpler?
http://leasingnews.org/Soduku/soduko-main.htm
--------------------------------------------------------------

Daily Puzzle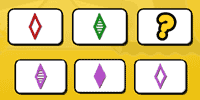 How to play:
http://www.setgame.com/set/puzzle_frame.htm
Refresh for current date:
http://www.setgame.com/set/puzzle_frame.htm
--------------------------------------------------------------


http://www.gasbuddy.com/
http://www.gasbuddy.com/GB_Map_Gas_Prices.aspx
http://www.gasbuddy.com/GB_Mobile_Instructions.aspx
--------------------------------------------------------------

Weather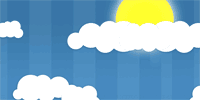 See USA map, click to specific area, no commercials
--------------------------------------------------------------

Traffic Live---
Real Time Traffic Information
You can save up to 20 different routes and check them out with one click,
or type in a new route to learn the traffic live
--------------------------------