Wednesday, March 29, 2017


Today's Equipment Leasing Headlines

Leasing News Help Wanted Ads Open
Please Support Our Publication
Reid Raykovich, CLFP, Receives Award
from Stephanie Hall, CLFP
LinkedIn Women in Leasing Group
Luncheon
Ninth Circuit Slams Merchant Cash Advance
Companies in Rico Class Action
by Tom McCurnin, Leasing News Legal Editor
Amazon and PayPal Main Street Lending
Almost at $1 Billion Portfolio Balance
Salary.com added to Employment Web Sites
plus Essential Guide to Negotiating Salary
Tips for the New Road Warrior
Sales Makes It Happen by Jim Acee
Leasing News The List - February, 2016
The Good, the Bank, and the Ugly
Disturbing Bankruptcy Trends
Credit Today's Weekly eNews
Fleet Financing Resources Reports Increase Y/E 2016
Finance Income up 22%/Net Income up 31%/Volume up 32%
Akita Mix
Woodinville, Washington Adopt-a-Dog
News Briefs---
What American manufacturing looks like in the Trump era
3D Printing
The Four Largest Card Issuers
Now Hold 60% of All U.S. Credit Card Debt
Broker/Funder/Industry Lists | Features (writer's columns)
Top Ten Stories Chosen by Readers | Top Stories last six months
www.leasingcomplaints.com (Be Careful of Doing Business)
www.evergreenleasingnews.org
Leasing News Icon for Android Mobile Device
You May have Missed---
Watches Worn by Most Powerful CEOs in the World
Spring Poem by Barry Marks, Esq.
Sports Brief----
California Nuts Brief---
"Gimme that Wine"
This Day in American History
SuDoku
Daily Puzzle
GasBuddy
Weather, USA or specific area
Traffic Live----
######## surrounding the article denotes it is a "press release" and was not written by Leasing News nor information verified, but from the source noted. When an article is signed by the writer, it is considered a "by line." It reflects the opinion and research of the writer.

Please send a colleague and ask them to subscribe. We are free.
Email kitmenkin@leasingnews.org and in subject line: subscribe

[headlines]
--------------------------------------------------------------
Leasing News Help Wanted Ads Open
Please Support Our Publication
Ads designed by Leasing News are based on a four line minimum of $595, and $40 a line thereafter (a space is a line). Repeat advertisers receive a discount. Logo or graphic on top is free, as well as website information. Email and/or clicking to other sites with full employment information is free. Ads run for 30 days.
If ads are designed by the advertiser, they are based on size.
For further information, contact Kit Menkin direct at 408-354-7967 or
kitmenkin@leasingnews.org
[headlines]
--------------------------------------------------------------
Reid Raykovich, CLFP, Receives Award
from Stephanie Hall, CLFP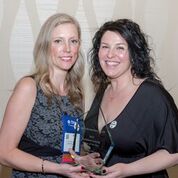 (NEFA photo)
Reid Raykovich, CLFP, Executive Director of the CLFP Foundation, was presented the 2016 Leasing News Person of the Year Award at the National Equipment Finance Association Summit Conference. The award was presented to her on behalf of Leasing News by NEFA President and Chairperson of the Board, Stephanie Hall, CLFP, of BlackRiver Business Capital.
Leasing News Person of the Year 2016
Reid Raykovich, CLFP
http://leasingnews.org/archives/Jan2017/01_04.htm#poy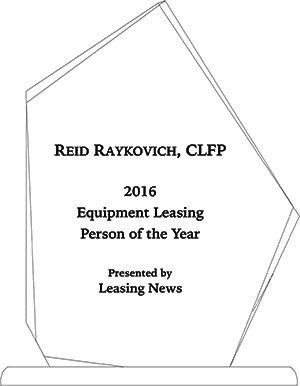 (Proof of Crystal Award by www.expressionsenegraved.com)
[headlines]
--------------------------------------------------------------
LinkedIn Women in Leasing Group
Luncheon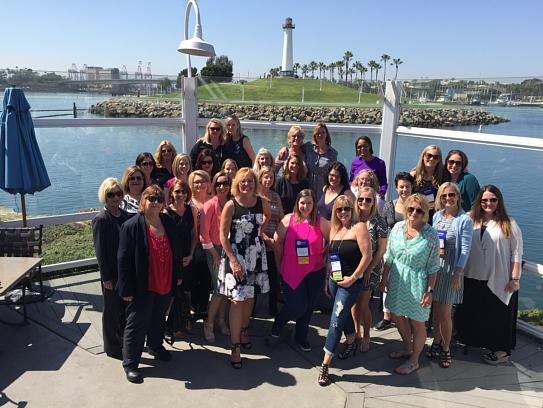 (Photo: Shari Lipski, CLFP
The Women in Leasing LinkedIn Group held a luncheon March 15 from 11:30pm -2:30pmat the Parker's Lighthouse in Long Beach, California. The restaurant was within walking distance from the 2017 National Equipment Finance Association Spring Summit host hotel. The luncheon was co-hosted by ECS Financial Services and Financial Pacific, an Umpqua Bank company.

[headlines]
--------------------------------------------------------------
Ninth Circuit Slams Merchant Cash Advance
Companies in Rico Class Action
by Tom McCurnin
Leasing News Legal Editor
Northern Leasing, SKS Associates, and MBF Leasing Have
Class Action Certified Against Them
Just Film, Inc. v. Buono 847 F.3d 1108 (9th Cir. 2017).
RICO (Racketeering and Corrupt Organizations) actions are nearly impossible to prove and make stick. Judges hate them and the level of proof is high. So while I've been following the Northern Leasing class action case, I never thought that plaintiff's counsel would make a RICO action stick. This is not going to end well for these merchant cash advance lessors. The facts follow.
First, I'll offer some definitions for the readers. Many large retailers and sellers of equipment use "Merchants Cash Advance" ("MCA"), which advance small dollars at high interest rates; some of which lease worthless credit card equipment. They are rarely licensed to make high interest loans, and in fact, will argue until they are blue in the face that their "advances" are really not loans at all, but purchases of credit card receivables. However, the facts of the transactions evidence an unconditional promise to pay, so most courts consider that these guys are making loans.
In contrast, there is a species of lenders that incorrectly referred to as MCA lenders and the good ones are licensed to do so. Many leasing, finance, and even banks offer "Merchant Cash Advance."
This specific complaint alleges two forms of fraud and racketeering:
First is the post lease tax collection scheme where the equipment lessors ACH the borrower's accounts, often through a chain of anonymous companies and assignees, ostensibly for personal property taxes, but the taxes were for years past which the borrower had already paid. The lessors would make up numbers and refuse to cooperate when the tax payments were disputed, and indeed threatened the borrowers to pay or be reported to authorities.
Second was the property tax methodology scheme. While personal property taxes were in fact owed during the lease, the equipment lessors used an exaggerated and inaccurate formulate to collect them and ACH'ed from the borrowers' accounts. Again, the actual originating ACH creditor (called an ODFI in ACH parlance) was disguised through assignments and clever name changes.
The merchants filed a state court action which was quickly removed to Federal District Court. Surprisingly, the Federal District Court certified the class action and the equipment lessors appealed. The District Court certified this discretionary appeal which was also surprising, and the two camps were off to the races before the Ninth Circuit.
There are two main factors required to certify a class action. The claims must be typical and common. In layman's terms, the claims amongst the borrowers must alike (typical) and similar (common). What the court doesn't want to do is have a series of mini-trials with all the borrowers having different claims and different amounts.
The Ninth Circuit noted that the all the ACHs were based on fraudulent ACH tax forms (in ACH parlance called a "file"), so while the amounts might be different, the claims were basically all the same. The court noted that with a class of this size, litigation over the fraudulent ACHs would be better handled in a class format, essentially one stop shopping. The court affirmed the District Court decision. Borrowers won, equipment lessors lost.
What are the takeaways here?
• First, Bad Facts Make Bad Law. Northern Leasing and its progeny have a terrible history of litigation and alleged cheating of merchants. Here, the court found the tax collections were fraudulent and there was a cover-up. With facts like these, the result is not surprising.
• Second, Principals Were Personally Named. As a result of the charges—civil racketeering—many of the equipment lessors' principals were named and will be subject to possible large judgments and treble damages. I hope they have a good financial planner.
• Third, This Gives the MCA Industry Yet Another Black Eye. If I ran a company that made these types of loans, I'd call the program something else, and would not have "merchant," "cash," or "advance," in the name of the business.
The bottom line to this case is that this is yet another nail in the coffin of Northern Leasing. How many more nails can it stand?
Just Film Inc. v. Buno
http://leasingnews.org/PDF/JustFilmvsBuono2017.pdf
Tom McCurnin is a partner at Barton, Klugman & Oetting
in Los Angeles, California.
Tom McCurnin
Barton, Klugman & Oetting
350 South Grand Ave.
Suite 2200
Los Angeles, CA 90071
Direct Phone: (213) 617-6129
Cell (213) 268-8291
Email: tmccurnin@bkolaw.com
Visit our web site at www.bkolaw.com
Previous Tom McCurnin Articles:
http://www.leasingnews.org
Leasing News Tom McCurnin Biography
http://www.leasingnews.org/Advisory%20Board/McCurnin_Tom.html
Previous Tom McCurnin Articles:
http://www.leasingnews.org/Conscious-Top%20Stories/leasing_cases.html
[headlines]
--------------------------------------------------------------
Amazon and PayPal Main Street Lending
Almost at $1 Billion Portfolio Balance
By Bob Coleman, Coleman Reports
Last year Amazon Lending's outstanding loan balance hit $400 million. PayPal's small business lending balance exceeds $550 million.
Amazon's loans are on an invitation-only basis to its merchants to "obtain funding more quickly than they would through a bank or traditional lender."
Of course interest rates hover around 15%.
Writes Jeff Bezos in his annual shareholder letter:
"We also created the Amazon Lending program to help sellers grow. Since the program launched, we've provided aggregate funding of over $1.5 billion to micro, small and medium businesses across the U.S., U.K. and Japan through short-term loans, with a total outstanding loan balance of about $400 million.
"Stephen Aarstol, surfer and owner of Tower Paddle Boards, is one beneficiary. His business has become one of the fastest-growing companies in San Diego, in part with a little help from Amazon Lending.
"Click-to-cash access to capital helps these small enterprises grow, benefits customers with greater selection, and benefits Amazon since our marketplace revenue grows along with the sellers' sales.
"We hope to expand Amazon Lending and are now working on ways to partner with banks so they can use their expertise to take and manage the bulk of the credit risk."
PayPal's similar program has $558 million in outstanding loans with annual percentage rates up to 25%.
bob@colemanreport.com
Coleman Report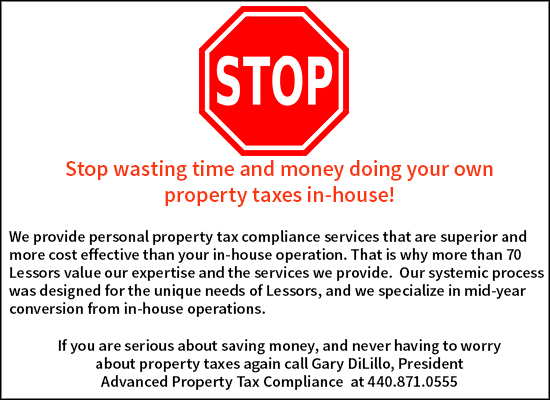 [headlines]
--------------------------------------------------------------
Salary.com added to Employment Web Sites
plus Essential Guide to Negotiating Salary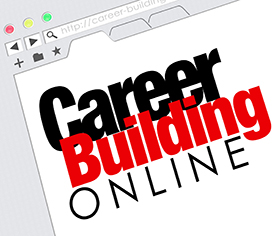 Here is a list of top internet job web sites, several specializing in financial, money, and leasing, too.
www.adams-inc.com
www.affinitysearch.com
www.bajobs.com
www.careerbank.com
www.careerbuilder.com
www.careerpath.com
www.careerjet.com
www.craigslist.org
www.creditjobstoday.com
www.eApplicants.com
www.efinancialcareers.com
www.ejobapplications.com
www.employmentcrossing.com
www.FinanceLadder.com
www.findhow.com
www.formsswift.com
us.gigajob.com
www.hotjobs.com
www.Hound.com
jobapplicationdb.com
www.indeed.com
www.jobs.net
www.jobs-applications.com
www.jobssearchengine.net
www.jobsearchusa.org
www.JobSpin.net
www.jobsinthemoney.com
www.ladders.com
www.leasingworld.co.uk
www.lessors.com
www.LinkUp.com
www.livecareer.com
www.MarketingJobs.com
www.monitordaily.com
www.monster.com
www.monstertrak.monster.com/
www.moonlightingapp.com/
www.neuvoo.com
www.Postonce.com
www.RecruiterConnection.com
www.resumeblaster.com
www.salary.com
www.simplyhired.com
www.snagajob.com/part-time-jobs/
thejobfind.info/submit/
www.topjobapplications.com/
www.toplanguagejobs.com
www.vault.com
www.vetjobs.com
www.worktree.com
www.ziprecruiter.com

While discussing employment forms with an attorney is advised, often it does not come up, as well as considered "too expensive." Here are a "Non-Disclosure Agreement," by state, "as well as an Independent Contractor Agreement, " and "Non-Compete Agreement," a guide in an easy-to-digest, user-friendly resource that uniquely focuses on the different strategies that junior, mid and senior-level employees can utilize during their salary negotiations, as opposed to the one-size-fits-all advice of most salary negotiation articles."
https://formswift.com/non-disclosure-agreement#guide

[headlines]
--------------------------------------------------------------
Tips for the New Road Warrior
Sales Makes It Happen by Jim Acee
Congratulations, you got the new job/promotion as an outside sales rep. Along with the new job comes the not so glamorous road warrior life style.
This is not one of those articles extolling the virtues of working out or eating healthy while on the road.
Below are small tips I learned over 30 years spent as a fellow road warrior. They will hopefully ease some of the aggravation and time waste that comes with hitting the road each week.
Get the airline credit card
Assuming you don't have airline status yet (silver/gold/platinum) on your hometown airline, get their airline credit card. It's worth the extra $35-$75 you will pay annually for the card, even if you don't use it. It will allow you to board early enough to get your bags in the overhead and on the off chance you will have to check it a bag, it's free.
Keep business expenses/reimbursements separate
Dedicate a credit card to business expenses only. Open a separate checking account just for business expenses to be deposited. Keeping your business expenses and reimbursements separated from your personal accounts will help make sure you are getting reimbursed for all expenses.
Purchase a business card import app
Spend the $5 to purchase a phone app like SamCard to import business cards into your contacts. It will save you a lot of time typing information into Outlook and/or your CRM systems
TSA PreCheck Known Traveler
Sign up for the TSA PreCheck https://www.tsa.gov/precheck . It's worth the one-time $85 fee and will save you time and aggravation at the airport
Avoid tourists – Fly early morning, after 5PM and No Fridays
One of the biggest aggravations of weekly business travel is tourists. They take forever to board the plane, jam far too much crap in the overhead, insist on talking to you/others during the flight and complain the loudest when the plane boards 15 minutes late. Avoid the tourist by flying before 8AM, after 5PM and never fly on Fridays or weekends.
Avoid Chicago connection
Listen, I don't have a problem with Chicago, just their airport. If you have business in Chicago, great, but avoid connections through there to other destinations at all costs. If you are going to have problems with a missed connection due to a late arrival or cancellation due to weather any time of the year, it's going to be in Chicago. Opt for Atlanta, Dallas or even Minneapolis, but never Chicago.
Don't fly home the week before President's Day holiday
If your Thursday flight home, before the President's holiday, gets cancelled due to weather, chances of you getting on another flight before Saturday afternoon is slim. All flights are sold out because everyone is heading out of town for the long weekend. I speak from experience on this one…I've spend 3 President holiday weekends unable to get home because I could not get flights until Sunday morning after Thursday snow storms in Newark, Boston and Chicago.
Join the car rental, hotel, airline club
Joining the respective clubs will save you time when booking reservations. In the case of hotels and rental cars you may be able to skip the lines at the check in counters completely with companies like Marriott online check-in or Hertz (Gold Club).
Pay for a good roller bag
Spend the $500 for a good bag. The cheap ones won't hold up to being jammed in overheads or worse yet, the gorillas unloading checked bags.
Don't unpack
Items like toiletries, belts, ties (in a tie folder) that you use each week should stay in your bag. Buy duplicates if necessary. You should only have to pack the clothes you are wearing that week.
Always carry on
Even the occasional flyer knows that waiting for checked bags is painful. I can't speak for women, but men can pack for a whole week in just one roller bag. If you wear one suit/sport coat on the plane and pack a second, everything should fit in your carry-on.
Pack clothes in dry cleaner bags
Put one dry cleaner bag over your shirts and another over your suits/sport coats before jamming them into your suitcase. The dry cleaner bags will keep everything from getting wrinkled beyond recognition.
Carry stain remover
If you are a slob like me, there's no sense in ruining another dress shirt. Put a few dabs of stain remover on the stain and run it under water before you throw it in your bag. Otherwise, you will forget it and the dry cleaner never seems to get out the stain completely.
Same socks
Buy 5 pairs of the same blue or black socks. That way you won't feel like an idiot, when sitting in the reception area waiting for your appointment you notice that you have on one black and one blue sock.
Golf clubs – 2 rounds
Don't drag your golf clubs on the plane you unless you are playing at least 2 rounds. Call ahead and reserve a set of premium rentals at the golf club (chances are they're better than your set anyhow). Besides, you will be able to blame the unfamiliar clubs when you shoot that 105.
Sleep on the side away from the TV
The side of the bed toward the TV is where everyone sleeps and the mattress sags. Sleep on the other side of the bed, you will find it more comfortable.
Always check iron first
Before you touch that hotel iron to your nice white shirt, crank it up on high and hit the steam button to blow out all of the rust and other burnt goodies onto a towel.
The little arrow on the gas gauge
Wondering which side the gas fill-up is on your rental car? Just look down at the gas gauge. There is a little arrow that points to the side of the fill up.
Always get two key cards
The first one never seems to work. It will save you from schlepping back to the front desk to get a new key.
Steam clothes in shower
An easy way to get wrinkles out of clothes is to steam everything in the shower the night before your appointment. Hang your clothes on the shower rod, crank the shower on hot and close the bathroom door. Let everything steam for an hour. Voila, no wrinkles.
Look around one last time
I wish I had a dime for every phone charger cord or receipt I've left in a hotel room or rental car.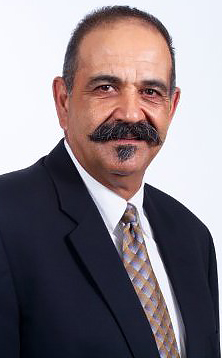 Jim Acee
(m) 484-883-9618
jjacee@verizon.net
He has a rich background, serving as
DLL Country Sales Manager;
Vice President, Syndication Buy Desk;
Vice President, Field Sales, Wells Fargo Capital Finance;
Managing Director, Vendor Leasing, US Bank;
Director of Sales, US Bancorp (formerly BCL)
https://www.linkedin.com/in/jim-acee-578a03b
Previous Jim Acee columns plus Sales Makes it Happen
http://www.leasingnews.org/Legacy/index.html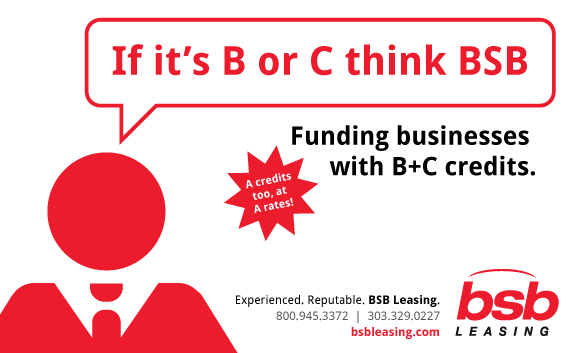 [headlines]
--------------------------------------------------------------
Leasing News The List - February, 2016
The Good, the Bank, and the Ugly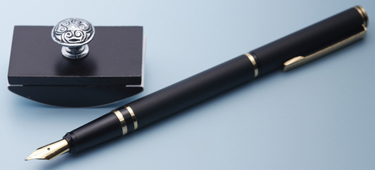 BBVA Compass Leasing, Houston, Texas (02/17) Compass Bank evidently out of leasing business, with reports the entire leasing department was laid off. http://leasingnews.org/archives/Feb2017/02_21.htm#bbva
Oracle Loans, Fort Lee, New Jersey (02/17) Alert. This company is not licensed under Oracle Loans as a Finance Lender in the State of California, and does not appear to be an affiliate of Oracle, Menlo Park, California. http://leasingnews.org/archives/Feb2017/02_21.htm#alert
Commercial Capital Group, Philadelphia, PA (02/17) Complete purchase of the machine tool finance business of Manufactures Capital, LLC. http://leasingnews.org/archives/Feb2017/02_17.htm#ccg
Bank of the West, Indirect, Dublin, CA (02/17) Bank of West Closes Indirect Lease Division, Remains in Direct Leasing Business http://leasingnews.org/archives/Feb2017/02_03.htm#bow
(01/17) Russ Rickards, Cenval Leasing/Bank of West Indirect Leasing
Sends Message re: Closing of Bank of the West Indirect Division
http://leasingnews.org/archives/Feb2017/02_06.htm#russ
Integrity Financial Groups, Utah (02/17) Alert! Hawkins Bankruptcy Complete. He is Back on LinkedIn and Elsewhere Looking for Business
http://leasingnews.org/archives/Feb2017/02_01.htm#alert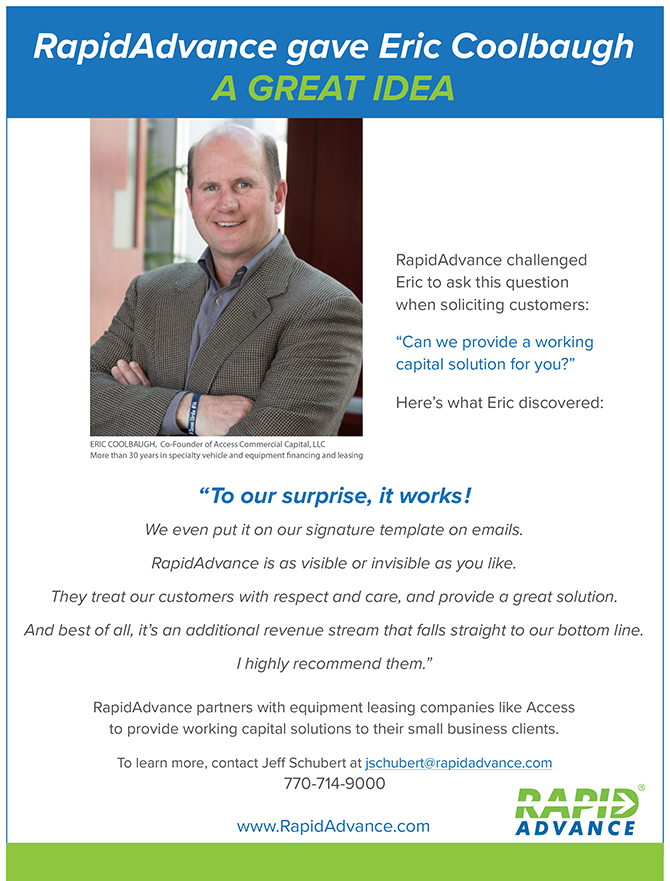 [headlines]
--------------------------------------------------------------
Disturbing Bankruptcy Trends
Credit Today's Weekly eNews

We recently spoke with well-known creditor's rights attorney Scott Blakeley, also a regular and popular contributor on these pages. It's always important to hear what's happening in different sectors out there and Scott has his ear to the ground in the bankruptcy world as well as anyone we know. So what's he seeing these days?

Bankruptcies -- at least on the retail front -- are hopping now, he shared. "Anything with bricks and mortar" is under fire, confirming a trend we first wrote about here four weeks ago. Regional, smaller, and even some national chains are stressed.

Two Observations
In fact, the trend is so pronounced, he observes, that manufacturers are reevaluating how they sell their products, with many considering direct-to-consumer models rather than through retailers. "Of course, retailers will never go away," he notes. But the heightened risk – and expenses associated with retail bankruptcies – is causing a rethinking of selling channels.

So that's a dramatic change in the landscape emerging right now.

The second item he shared is that for virtually every filing he's seen lately, while there's talk (usually by a "Chief Restructuring Officer") of their goal to improve the professionalism of management at the retailer, ultimately, every one of the filings mentions Amazon. "It's all about Amazon," he shared.

He sees the current trend as getting worse, with "a lot more filings."

http://www.CreditToday.net

(Leasing News provides this ad as a trade for appraisals
and equipment valuations provided by Ed Castagna)
[headlines]
--------------------------------------------------------------
##### Press Release ############################
Fleet Financing Resources Reports Increase Y/E 2016
Finance Income up 22%/Net Income up 31%/Volume up 32%

Riverside, California, - Fleet Financing Resources, LLC. (FFR), national lender of new and used titled transportation equipment, announces its financial results for the fiscal year ended December 31, 2016.
Overview for 2016 as compared to the prior year:
Finance income increased 22% to $5.4 million.
Net Income increased 31% to $1.9 million.
Total origination volume $75 million, up 32%.
Commenting on the year-end audited results, Dave Reynolds, President and CEO: "We are extremely pleased with our 2016 results, the best in the 15 year history of Fleet Financing Resources. Record year outcome is consistent with the increase in finance and net income.
"Our success is attributed to the continued focus on our existing portfolio, the constant drive to expand our customer base and the tireless effort of our outstanding team of seasoned professionals.
"We are energized and focused to achieve our goals in 2017 - to continued measured growth of good quality business, maintaining exceptional portfolio performance, and continuing to build our brand as a leader in the titled transportation finance sector."
About Fleet Financing Resources - FFR, a national lender, manages a current portfolio receivable of $175 million of new and used titled transportation equipment. Founded in 2002, Fleet Financing Resources has been successful in providing lease and finance solutions to over 4,000 businesses nationwide. FFR offers a broad funding menu of products and services tailored to each client's specific needs.
### Press Release ############################
[headlines]
--------------------------------------------------------------
Akita Mix
Woodinville, Washington Adopt-a-Dog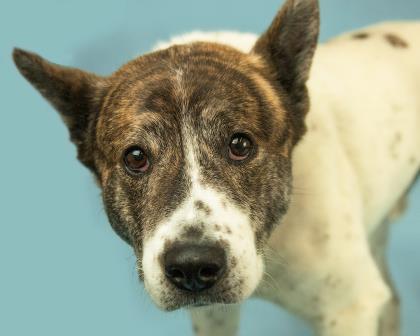 Levi

Animal ID: 34493255
Breed: Akita/Mix
Age: 4 years 2 months 4 days
Gender: Male
Size" 55 lbs.
Color: White/Brindle
Neutered
Declawed : No
Housetrained: Unknown
No Small Kids
Site: Homeward Pet Adoption Center
Location Dog Room
Adoption Price: $175.00

"This handsome hunk of dog is Levi! He is a beautiful brindle colored boy that is looking for a nice home that can show him what it means to be part of the family! Levi is an Akita mix, and just about four years old. He weighs in at about fifty pounds, and he is the perfect size and energy level to be your walking or hiking partner. He generally walks well on the leash and is a pleasure to take a stroll with. Levi lived with other dogs previously and did great with them! Because he is quite used to having the company of other dogs, Levi will require a home with another canine companion to be his friend. He may be reserved with new dogs at first, and will need time to get used to them as they get acquainted.
In his previous home, Levi mostly lived in the backyard. He would love to find a home where he will be welcomed in as part of the family - but he is pretty unfamiliar with life inside. He will need a family that will go slow with him, and guide him as he learns to be inside and figure out the routine and boundaries. Because of this, he is a bit aloof and reserved when meeting new people and needs time to warm up and get to know them.
We are not sure if Levi has lived with cats before. Levi would not be comfortable in an apartment or condo. He would like a quieter home in a neighborhood that isn't too close to busy streets or traffic. Because Levi is under socialized and unfamiliar with a lot of things, he is looking for an adult only home.
He is not comfortable around children. Levi's one bad habit is that he can be quite talkative to people or dogs passing by his home or fence. He really wouldn't hurt a fly, but he does need an experienced owner that is willing to continue his training and socialization plans. Levi is going to be a devoted companion for one lucky person. Got a quiet home that sounds like a match for this guy? If so, don't wait another day to meet him!"
Adoption Hours
Wed - Sun, 12 - 6pm
info@homewardpet.org
Phone: 425.488.4444
Homeward Pet Adoption Center
P.O. Box 2293
13132 NE 177th Place
Woodinville, WA 98072

Adopt a Pet
http://www.adoptapet.com/
[headlines]
--------------------------------------------------------------

News Briefs---
What American manufacturing looks like in the Trump era
3D Printing
http://money.cnn.com/2017/03/27/news/economy/american-manufacturing-jobs/index.html
The Four Largest Card Issuers
Now Hold 60% of All U.S. Credit Card Debt
https://www.forbes.com/sites/greatspeculations/2017/03/21/the-four-largest-card-issuers-now-hold-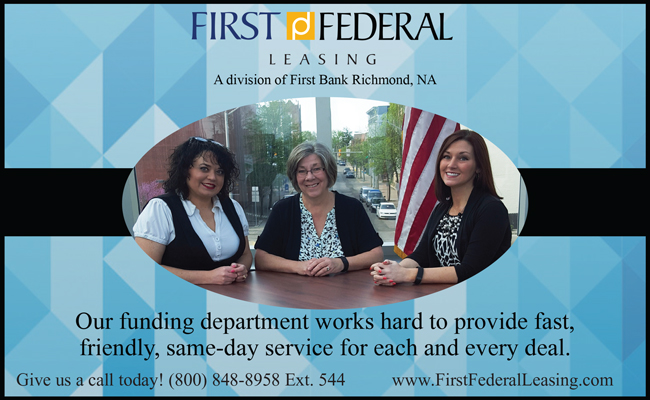 [headlines]
--------------------------------------------------------------

You May Have Missed---
Watches Worn by Most Powerful CEOs in the World
http://www.businessinsider.com/watches-worn-by-most-powerful-ceos-2017-3
[headlines]
--------------------------------------------------------------
Spring Poem
Mannahatta
by Walt Whitman
I was asking for something specific and perfect for my city,
Whereupon lo! up sprang the aboriginal name.
Now I see what there is in a name, a word, liquid, sane,
unruly, musical, self-sufficient,
I see that the word of my city is that word from of old,
Because I see that word nested in nests of water-bays,
superb,
Rich, hemm'd thick all around with sailships and
steamships, an island sixteen miles long, solid-founded,
Numberless crowded streets, high growths of iron, slender,
strong, light, splendidly uprising toward clear skies,
Tides swift and ample, well-loved by me, toward sundown,
The flowing sea-currents, the little islands, larger adjoining
islands, the heights, the villas,
The countless masts, the white shore-steamers, the lighters,
the ferry-boats, the black sea-steamers well-model'd,
The down-town streets, the jobbers' houses of business, the
houses of business of the ship-merchants and money-
brokers, the river-streets,
Immigrants arriving, fifteen or twenty thousand in a week,
The carts hauling goods, the manly race of drivers of horses,
the brown-faced sailors,
The summer air, the bright sun shining, and the sailing
clouds aloft,
The winter snows, the sleigh-bells, the broken ice in the
river, passing along up or down with the flood-tide or
ebb-tide,
The mechanics of the city, the masters, well-form'd,
beautiful-faced, looking you straight in the eyes,
Trottoirs throng'd, vehicles, Broadway, the women, the
shops and shows,
A million people--manners free and superb--open voices--
hospitality--the most courageous and friendly young
men,
City of hurried and sparkling waters! city of spires and masts!
City nested in bays! my city!
[headlines]
--------------------------------------------------------------

Sports Briefs----
Grant Cohn: Mark Davis did what was right for the Raiders
http://www.pressdemocrat.com/sports/6830304-181/grant-cohn-mark-davis-did
[headlines]
--------------------------------------------------------------


California Nuts Briefs---
Radio Shack Closings: 75 California Locations Shuttering
http://patch.com/california/saratoga/s/g2olc/radio-shack-closings-75-california-locations-shuttering
40 places every California kid must visit before growing up
http://www.sfgate.com/news/article/California-family-travel-things-to-do-11023107.php
[headlines]
--------------------------------------------------------------



"Gimme that Wine"

http://www.youtube.com/watch?v=EJnQoi8DSE8
Wine Industry Symposium Group Announces
22nd Annual Vineyard Economics Seminar
https://www.winebusiness.com/news/
Senators Dodd, McGuire to Chair Select Committee on Wine
http://eastcountytoday.net/senators-dodd-mcguire-to-chair-select-committee-on-wine/
Napa Vineyard Sale's Knock-on Price Effect
http://www.wine-searcher.com/m/2017/03/napa-vineyard-sale-s-knock-on-price-effect
Is California Syrah Misunderstood?
http://www.winemag.com/2017/01/20/is-california-syrah-misunderstood/
Free Mobile Wine Program
http://leasingnews.org/archives/Feb2010/2_26.htm#mobile
Wine Prices by vintage
http://www.winezap.com
http://www.wine-searcher.com/
US/International Wine Events
http://www.localwineevents.com/
Leasing News Wine & Spirits Page
http://two.leasingnews.org/Recommendations/wnensprts.htm

[headlines]
----------------------------------------------------------------
This Day in American History
1638 - The first permanent white settlement in Delaware was established. Swedish Lutherans who came to Delaware were the first to build log cabins in America. The first English colonists did not know how to build houses from logs but those who lived in the forests of Scandinavia, Germany and Switzerland did. German pioneers who settled in Pennsylvania built the first log cabins there in the early 1700s. The Scot-Irish immigrants who settled in the Appalachian highlands after 1720 made the widest use of log cabins and by the time of the American Revolution, log cabins were the mainstay among settlers all along the western frontier.
1756 - The first stage route linking Philadelphia and New York City was completed. The roads were poor in Colonial times and affected meetings in Philadelphia. By 1766, the Flying Machine, a box wagon that ran from Camden, New Jersey to what is now Jersey City, New Jersey was the fastest way to travel. The 90-mile trip took two days and passengers had to use a ferry at each end. The first major turnpike in America was completed in 1794 between Philadelphia and Lancaster, Pa. The large profits that could be realized by sponsoring such a company led to the construction of many such roads throughout America, often in areas where they were not necessary. Lancaster Turnpike, 62 miles long, was the first macadam road in the U.S. In 1806, the first appropriation by Congress was made to build the Great National Pike, also known as the Cumberland Road as it linked Cumberland, Maryland to Vandalia, Illinois (see below).
1790 - John Tyler (d. 1862), tenth president of the US (Apr 6, 1841-Mar 3, 1845), was born at Charles City County, VA, Tyler succeeded to the presidency upon the death of William Henry Harrison. Tyler's first wife died while he was president, and he remarried before the end of his term in office, becoming the first president to marry while in office. Fifteen children were born of the two marriages. In 1861, he was elected to the Congress of the Confederate States but died at Richmond, VA, Jan 18, 1862, before being seated. His death received no official tribute from the US government.
http://www.whitehouse.gov/history/presidents/jt10.html
1806 - Congress appropriated $30,000 as part of a program to build national highways, starting with what was called the Great National Pike, later to be known as the Cumberland Gap, built in sections from 1806 to 1940 between Cumberland, MD, and Vandalia, IL. Its primary purpose was to connect the Potomac and Ohio Rivers. Total cost was $6,821,246. In 1856, the road was turned over to the states though which it passed. Today, much of the alignment is followed by US Route 40, with various portions bearing the alternate US Route or various state-road numbers.
1814 - In the Battle at Horseshoe Bend, Alabama, Andrew Jackson beat the Creek Indians.
1847 - Some 12,000 US forces led by General Winfield Scott occupied the city of Vera Cruz after Mexican defenders capitulated.
1848 - Ice jam in Niagara Falls. For the first time in recorded history, Niagara Falls stopped flowing. An ice jam in the Niagara river above the rim of the falls caused the water to stop.
http://memory.loc.gov/ammem/today/mar29.html
1852 - Ohio legislated that children under 18 and women cannot work more than 10 hours a day.
1856 - Clipper ship "Nightingale" sailed from London to San Francisco in 121 days, a world record.
1865 - The final campaign of the war begins in Virginia when Union troops of General Ulysses S. Grant move against the Confederate trenches around Petersburg. General Robert E. Lee's outnumbered Rebels were soon forced to evacuate the city and begin a desperate race west. Eleven months before, Grant moved his army across the Rapidan River in northern Virginia and began the bloodiest campaign of the war. For six weeks, Lee and Grant fought along an arc that swung east of the Confederate capital at Richmond. They fought some of the conflict's bloodiest battles at Wilderness, Spotsylvania, and Cold Harbor before they settled into trenches for a siege of Petersburg. Lee's army was dwindling in size to about 55,000, while Grant's continued to grow--the Army of the Potomac now had more than 125,000 men ready for service. On March 25, Lee attempted to split the Union lines when he attacked Fort Stedman, a stronghold along the Yankee trenches. His army was beaten back, and he lost nearly 5,000 men. Grant seized the initiative, sending 12,000 men past the Confederates' left flank and threatening to cut Lee's escape route from Petersburg. Two days later, the Yankees struck at Five Forks, soundly defeating the Rebels and leaving Lee no alternative. He pulled his forces from their trenches and raced west, followed by Grant. It was a race that even the great Lee could not win. He surrendered his army on April 9 at Appomattox Court House.
1867 - Birthday of Denton True "Cy" Young (d. 1955), Baseball Hall of Fame pitcher, at Gilmore, OH. Young is baseball's all-time winningest pitcher, having accumulated 511 victories in his 22-year career. The Cy Young Award is given each year in his honor to the best pitcher in each league. Inducted into the Hall of Fame in 1937. In addition to wins, Young still holds the major league records for most career innings pitched (7,356), most career games started (815), and most complete games (749). He also retired with 316 losses, the most in MLB history. Young's 76 career shutouts are fourth all-time. He also won at least 30 games in a season five times, with ten other seasons of 20 or more wins. In addition, Young pitched three no-hitters, including the third perfect game in baseball history, first in baseball's "modern era." As a result, his average year was 23-14, 334 innings pitched, 37 games started, 34 complete games, 3.5 shutouts, with a career ERA of 2.63. In 1999, 88 years after his final appearance and 44 years after his death, editors at "The Sporting News" ranked Young 14th on their list of "Baseball's 100 Greatest Players." That same year, baseball fans named him to the MLB All-Century Team.
1867 - Congress approved the Lincoln Memorial.
1867 - The North American Pact: this act of the British Parliament established the Dominion of Canada, uniting Ontario, Quebec, Nova Scotia and New Brunswick. The remaining colonies in Canada were still ruled directly by Great Britain until Manitoba joined the Dominion in 1870, British Columbia in 1871, Prince Edward Island in 1873, Alberta and Saskatchewan in 1905 and Newfoundland in 1949. Union was proclaimed July 1, 1867.
1882 - The first Knights of Columbus charter was granted by the state of Connecticut. This Catholic, family, fraternal, service organization has grown into a volunteer force of Knights and family members totaling nearly six million who annually donate tens of millions of dollars and volunteer hours to countless charitable projects.
1886 - Coca-Cola is created (with cocaine—legal at the time).
1886 - Atlanta, GA, was drenched with a record 7.36 inches of rain in 24 hours.
1893 - US Congressman James Blount arrived in Hawaii to investigate the change in government. He later reported to Congress that annexation to the US was being forced and that the people of Hawaii supported their queen. After a coup overthrew Queen Lili'uokalani of Hawai'i in early 1893, the new government sought annexation to join the United States. President Benjamin Harrison was supportive and sent a treaty to the Senate. His successor, President Grover Cleveland, a Democrat like Blount, opposed annexation and sent Blount, now a private citizen, to investigate. The report he issued on July 17, 1893 is known as the Blount Report. Blount recommended the rejection of annexation, and stated that the natives should be allowed to continue their Asiatic ways. When Blount blamed the U.S. consul for providing assistance for the overthrow, Cleveland proposed to use American military force to overthrow the new government by force and reinstall Liliuokalani as an absolute monarch. When the deposed Queen refused to grant amnesty as a condition of her reinstatement, she was accused of telling an American official she would "behead" the current government leaders and confiscate their property, Cleveland washed his hands of the matter by referring it to Congress. The U.S. Senate, under Democratic control but angered at being shut out of a major foreign policy issue by Cleveland, then produced its own report, written by Senator John Tyler Morgan, a Democrat. It completely contradicted Blount's findings and found the revolution in Hawaii was a completely internal affair.
1906 - E. Power Biggs (d. 1977) was born at Westcliff-on-Sea, Essex, England. He came to the US in 1930 at the age of 24, naturalized as an American citizen, and became a well-known Baroque organist who helped establish the organ as a concert instrument. Biggs refused to perform on electronic organs, but sought out and recorded on organs surviving from the era of Johann Sebastian Bach and George Frederick Handel. After arthritis forced him to retire, he published early organ music.
http://web.wt.net/~pallas/BiggsSite.htm
1918 - Singer Pearl Bailey (d. 1990) birthday, Southampton County, VA. A star of stage, screen and television, she won a Tony Award and Daytime Emmy Award.
http://www.wic.org/bio/pbailey.htm
http://womenshistory.about.com/library/bio/blbio_bailey_pearl.htm
1920 - Clear Spring, MD, received 31 inches of snow in 24 hours to establish a state record.
1925 - Late March. Black leaders protest the showing of D. W. Griffith's "Birth of a Nation," scheduled to open at the Rialto Theatre in Charleston on April 1, on the grounds it violated a 1919 state law prohibiting any entertainment which demeaned another race. Mayor W. W. Wertz and the West Virginia Supreme Court supported their argument and prevented the showing of the film.
1936 - Birthday of Judith Guest, author, Detroit. Her novel, "Ordinary People," was the first unsolicited manuscript accepted by Viking Publishers in 30 years. The movie version won four Academy Awards, including best picture.
1940 - Frank Sinatra with the Tommy Dorsey Band cuts "Fools Rush In."
1944 - Top Hits
"Besame Mucho" - The Jimmy Dorsey Orchestra
(vocals: Bob Eberly & Kitty Kallen
"Mairzy Doats" - The Merry Macs
"Poinciana" - Bing Crosby
"So Long Pa"l - Al Dexter
1945 - Providence, RI, hit 90 degrees to establish a March record for the New England area
1945 - DIETZ, ROBERT H., Medal of Honor
Rank and organization: Staff Sergeant, U.S. Army, Company A, 38th Armored Infantry Battalion, 7th Armored Division. Place and date: Kirchain, Germany, 29 March 1945. Entered service at: Kingston, N.Y. Birth: Kingston, N.Y. G.O. No.: 119, 17 December 1945. Citation: He was a squad leader when the task force to which his unit was attached encountered resistance in its advance on Kirchain, Germany. Between the town's outlying buildings 300 yards distant, and the stalled armored column were a minefield and 2 bridges defended by German rocket-launching teams and riflemen. From the town itself came heavy small-arms fire. Moving forward with his men to protect engineers while they removed the minefield and the demolition charges attached to the bridges, S/Sgt. Dietz came under intense fire. On his own initiative he advanced alone, scorning the bullets which struck all around him, until he was able to kill the bazooka team defending the first bridge. He continued ahead and had killed another bazooka team, bayoneted an enemy soldier armed with a panzerfaust and shot 2 Germans when he was knocked to the ground by another blast of another panzerfaust. He quickly recovered, killed the man who had fired at him and then jumped into waist-deep water under the second bridge to disconnect the demolition charges. His work was completed; but as he stood up to signal that the route was clear, he was killed by another enemy volley from the left flank. S/Sgt. Dietz by his intrepidity and valiant effort on his self-imposed mission, single-handedly opened the road for the capture of Kirchain and left with his comrades an inspiring example of gallantry in the face of formidable odds.
1945 - GARMAN, HAROLD A., Medal of Honor
Rank and organization: Private, U.S. Army, Company B, 5th Medical Battalion, 5th Infantry Division. Place and date: Near Montereau, France, 25 August 1944. Entered service at: Albion, Ill. Born: 26 February 1918, Fairfield, Ill. G.O. No.: 20, 29 March 1945. Citation: For conspicuous gallantry and intrepidity at the risk of his life above and beyond the call of duty. On 25 August 1944, in the vicinity of Montereau, France, the enemy was sharply contesting any enlargement of the bridgehead which our forces had established on the northern bank of the Seine River in this sector. Casualties were being evacuated to the southern shore in assault boats paddled by litter bearers from a medical battalion. Pvt. Garman, also a litter bearer in this battalion, was working on the friendly shore carrying the wounded from the boats to waiting ambulances. As 1 boatload of wounded reached midstream, a German machinegun suddenly opened fire upon it from a commanding position on the northern bank 100 yards away. All of the men in the boat immediately took to the water except 1 man who was so badly wounded he could not rise from his litter. Two other patients who were unable to swim because of their wounds clung to the sides of the boat. Seeing the extreme danger of these patients, Pvt. Garman without a moment's hesitation plunged into the Seine. Swimming directly into a hail of machinegun bullets, he rapidly reached the assault boat and then while still under accurately aimed fire towed the boat with great effort to the southern shore. This soldier's moving heroism not only saved the lives of the three patients but so inspired his comrades that additional assault boats were immediately procured and the evacuation of the wounded resumed. Pvt. Garman's great courage and his heroic devotion to the highest tenets of the Medical Corps may be written with great pride in the annals of the corps.
1951 – 23rd Annual Academy Awards at the RKO Pantages Theater in Los Angeles was hosted by Fred Astaire. Best Picture (of 1950) was "All About Eve" ("It's all about women --- and their men!"), produced by Darryl F. Zanuck. It won six Oscars in all, including Best Supporting Actor for George Sanders, Best Director and Best Writing/Screenplay for Joseph L. Mankiewicz; Best Costume Design/Black-and-White for Edith Head and Charles Le Maire; and Best Sound/Recording (20th Century-Fox Sound Dept.). "All About Eve" also was nominated eight other times. The Best Actor award went to José Ferrer for "Cyrano de Bergerac" and the Best Actress was voted to be Judy Holliday for "Born Yesterday." Best Supporting Actress was Josephine Hull for "Harvey." Best Music/Song prizes were awarded to Ray Evans and Jay Livingston for the Nat King Cole classic, "Mona Lisa," from "Captain Carey, U.S.A.".
http://www.infoplease.com/ipa/A0148477.html
1951 - The Rodgers and Hammerstein musical "The King and I" opened on Broadway. "The King and I" starred Yul Brynner, age 31, in the role of the King of Siam, the king who, along with his subjects, valued tradition above all else. Anna, the English governess hired to teach the King's dozens of children, was portrayed by Gertrude Lawrence. Ms. Lawrence and Mr. Brynner acted, danced and sang their way into our hearts with such memorable tunes as: "Getting to Know You," "Shall We Dance," "Hello, Young Lovers," "I Whistle a Happy Tune," "We Kiss in a Shadow," "I Have Dreamed," "Something Wonderful," "A Puzzlement," and "March of the Siamese Children." "The King and I" ran for a total of 1,246 outstanding performances at New York's St. James Theatre. http://www.geocities.com/crawfordgirl/yulramses.html
1951 - In one of the most sensational trials in American history, Julius and Ethel Rosenberg are convicted of espionage for their role in passing atomic secrets to the Soviets during and after World War II. The husband and wife were later sentenced to death and were executed in 1953.
1951 - The Chinese rejected MacArthur's offer for a truce in Korea.
1952 - Top Hits
"Wheel of Fortune" - Kay Starr
"Anytime" - Eddie Fisher
"Please, Mr. Sun" - Johnnie Ray
('When You Feel like You're in Love') "Don't Just Stand There" - Carl Smith
1953 - U.S. Air Force Lieutenant Colonel George L. Jones, 4th Fighter-Interceptor Wing, became the 30th ace of the Korean War.
1954 - Born at Scranton, PA, Karen Ann Quinlan became the center of a legal, medical and ethical controversy over the right to die. She became irreversibly comatose on Apr 14, 1975. A petition filed by her adoptive parents in New Jersey's Superior Court, Sept 12, 1975, sought permission to discontinue use of a respirator, allowing her to die "with grace and dignity." In 1976, the petition was upheld by New Jersey's Supreme Court. Quinlan lived nearly a decade without the respirator, until June 11, 1985. Her plight brought into focus the ethical dilemmas of advancing medical technology--the need for a new understanding of life and death; the right to die; the role of judges, doctors and hospital committees in deciding when not to prolong life. Make sure you have written documents, properly executed in conformance with your state's law, to express your intentions regarding medical decisions (including "life support" systems that only prolong death), which may need to be made under circumstances in which you may no longer be able to make them for yourself.
1958 - Connie Francis enjoys her first chart success as "Who's Sorry Now?" reached Billboard's #4 spot. Over the next ten years she will place 55 more songs on the Billboard hit parade.
1959 – "Some Like It Hot," starring Marilyn Monroe, Tony Curtis and Jack Lemmon, premiered.
1960 - Top Hits
'The Theme from" "A Summer Place" - Percy Faith
"Wild One" - Bobby Rydell
"Puppy Love" - Paul Anka
"He'll Have to Go" - Jim Reeves
1961 - District of Columbia residents were given the right to vote in presidential elections under the 23rd Amendment.
1962 - Jack Paar left his highly successful late night TV talk show after five years. He left behind a salary of $250,000 and an estimated audience of eight-million people, including my family. My father and I would stay up late every night, watching this show together. It was our favorite. On Friday nights, we had poker games and watched it while we played. Fill-in hosts were used, including one who would ultimately win the coveted position of host of "The Tonight Show." He was Johnny Carson before Johnny Carson.
1964 - 534 Broadway, San Francisco. Comedian Lenny Bruce, wearing only his birthday suit fell out of the Swiss American Hotel's second story window into the parking lot. He landed on his feet, breaking both ankles and smashing his bones into his hips. But he was conscious. The hospital attendants taped his mouth shut as his language was disturbing to them.
1968 - Top Hits
"(Sittin' On) The Dock of the Bay" - Otis Redding
"Love is Blue" - Paul Mauriat
"La - La - Means I Love You" - The Delfonics
"A World of Our Own" - Sonny James
1971 - Lt. William Calley is convicted of the premeditated murder of at least 22 Vietnamese civilians at My Lai 4. He was paroled in November, 1974.
http://www.law.umkc.edu/faculty/projects/ftrials/mylai/
myl_bcalleyhtml.htm
1971 - Led Zeppelin registers all six of its albums on the charts simultaneously, a feat never before made in pop history.
1971 - Charles Manson is sentenced to life imprisonment after 9 1/2-month trial-- longest in California history until then. On January 25, 1971, the jury returned guilty verdicts against the four defendants, Manson and his 'family," on each of the 27 separate counts against them. On April 19, 1971, Judge Older sentenced the four to death. In February 1972, the death sentences of all five parties were automatically reduced to life in prison, where he remains today, by the California Supreme Court which abolished the death penalty in that state.
1973 - The "Alert Orange Baseball" was used for the first time in Major League history. An invention of Oakland A's owner Charlie Finely, it was used in a spring training game. Finley contended the ball, painted the color of a construction worker's hat, will be easier for both players and fans to see. But pitchers complained that the ball was slippery and hard to grip, while batters were unable to pick up the spin of the ball without seeing the seams. Although Finley pushed for the use of colored baseballs during the regular season, the idea will never come to fruition.
1975 - Last U.S. troops flee Vietnam. Saigon would fall a month later. The Vietnam War was the longest and most unpopular foreign war in U.S. history and cost 58,000 American lives. As many as two million Vietnamese soldiers and civilians were killed.
1976 - 48th Academy Awards were held at the Dorothy Chandler Pavilion in Los Angeles. Hosts for the gala were Goldie Hawn, Gene Kelly, Walter Matthau, George Segal and Robert Shaw (Saul Zaentz, Michael Douglas, producers) selected as the Best Picture of 1975 "One Flew Over the Cuckoo's Nest." It also scored the Best Director prize for Milos Forman, the Best Actor honor for Jack Nicholson and the Best Actress Oscar for Louise Fletcher, plus the Oscars for Best Writing to Bo Goldman and Lawrence Hauben. The Best Supporting Actor nod went to eighty-year-old George Burns for "The Sunshine Boys" and Best Supporting Actress was Lee Grant in "Shampoo." The Best Music/Song winner was Keith Carradine for "I'm Easy" from "Nashville." Other favorite winning and nominated flicks from the year 1975 include: "Dog Day Afternoon" which won the Oscar for Best Writing/Original Screenplay (Frank Pierson); "Jaws" which was awarded gold statuettes for Best Sound (Robert L. Hoyt, Roger Heman, Earl Mabery, John R. Carter), Best Film Editing (Verna Fields); and Best Music/Original Score (John Williams); "The Day of the Locust"; "Funny Lady"; and "Tommy".
http://www.infoplease.com/ipa/A0149329.html
1976 - Jennifer Capriati (tennis champion: Olympic gold-medalist [1992], Wimbledon [1990]), born New York, New York.
1976 - Top Hits
"December 1963" ("Oh, What a Night") - The Four Seasons
"Dream Weaver" - Gary Wright
"Lonely Night" ("Angel Face") - Captain & Tennille
"Til the Rivers All Run Dry" - Don Williams
1979 - The House Select Committee on Assassinations released the final report on its investigation into the assassinations of President John F. Kennedy, Martin Luther King, Jr., and Robert Kennedy on this day. Based on available evidence, the committee concluded that President Kennedy was assassinated as a result of a conspiracy, although no trail of a conspiracy could be established. They also concluded that on the basis of scientific acoustical evidence two gunmen fired at the President, although no second gunman could be identified. [Note: In December 1980, the FBI released a report discounting the two-gunman theory, stating that the distinguishable sounds of two separate guns were not proven scientifically.] In addition, the committee concluded that the possibility of conspiracy did exist in the cases of Dr. King and Robert Kennedy, although no specific individuals or organizations could be pinpointed as being involved.
1982 - The oldest soap opera on network television, "Search for Tomorrow," made a big change. It jumped from CBS, where it grew in popularity for 30 years, to the daytime schedule on NBC. During the change, the program, owned and sponsored by Proctor and Gamble, continued right along with the soap, going from one network to the other the following day. The company wanted to maintain its regular 12:30 p.m. time slot, but CBS had other plans for "Search." NBC agreed to the 12:30 time and "Search" became an NBC property. Lots of celebrities have been featured on "Search for Tomorrow" including: Don Knotts, Sandy Duncan, Lee Grant, Tom Ewell, Roy Scheider and Hal Linden.
1982 - The 54th Annual Academy Awards, presented this day at the Dorothy Chandler Pavilion, Los Angeles. Talk-show host Johnny Carson acted as host for the party. Two of America's most revered performers, Henry Fonda and Katharine Hepburn scored as Best Actor and Best Actress in "On Golden Pond." The Best Picture (1981) and Best Writing/Screenplay Written Directly for the Screen (Colin Welland) was "Chariots of Fire" (David Puttnam, producer). It also won the prizes for Best Costume Design (Milena Canonero) and Best Music/Original Score (Vangelis). The Best Director Oscar went to Warren Beatty for "Reds." Best Supporting Actor, John Gielgud, won for his work in "Arthur." The Best Supporting Actress was Maureen Stapleton for "Reds" and Best Music/Song prizes went to Burt Bacharach, Carole Bayer Sager, Christopher Cross and Peter Allen for "Arthur's Theme (Best That You Can Do)" from "Arthur," of course. One of the night's biggest winners (four Oscars -- Art Direction, Sound, Film Editing, Special Effects -- and four more nominations) was "Raiders of the Lost Ark."
http://www.infoplease.com/ipa/A0149517.html
1984 – "Don't tug on Superman's cape!" The Yankees traded one of the key members of their last World Championship teams of the 1970s when they dispatch traded Graig Nettles to the San Diego Padres. Nettles, who had angered Yankees owner George Steinbrenner by criticizing him in a book, hit 20 home runs and helped the Padres reach the 1984 World Series that they eventually lost to the Detroit Tigers. Nettles' timely hitting in both the 1977 and 1978 Series helped win both for the Yanks against the Dodgers. His acrobatic fielding in the '78 classic is still shown in highlight film that left the Dodgers in awe.
1984 - Top Hits
"Jump" - Van Halen
"Somebody's Watching Me" - Rockwell
"Footloose" - Kenny Loggins
"Roll On" ("Eighteen Wheeler") – Alabama
1989 - The 61st Annual Academy Awards ceremony was presented at the Shrine Auditorium, Los Angeles. There was no host. "Rain Man" (Mark Johnson, producer) was awarded the Best Picture Oscar with its star, Dustin Hoffman, scoring as Best Actor, Barry Levinson getting the Best Director prize, and Ronald Bass and Barry Morrow picking up the award for Best Writing/Original Screenplay. Best Actress (of all the movies of 1988) was Jodie Foster for "The Accused." The Best Supporting Actor Oscar was won by Kevin Kline for "A Fish Called Wanda" and the Best Supporting Actress was Geena Davis in "The Accidental Tourist." Carly Simon won Best Music/Song for "Let the River Run" from "Working Girl." Other popular movies from 1988 including Oscar winners and non-winning nominees were: "Dangerous Liaisons," "Mississippi Burning," "Big," "Gorillas in the Mist," "Who Framed Roger Rabbit," "Beaches," "Die Hard," "Beetlejuice," et al.
http://www.infoplease.com/ipa/A0149738.html
1989 - Thunderstorms produced torrential rains in northeastern Texas and southwestern Arkansas. Longview, TX reported 14.16 inches of rain. More than eleven inches of rain at Henderson, TX caused a dam to give way, and people left stranded in trees had to be rescued by boat. Total damage in northeastern Texas was estimated at 10 to 16 million dollars
1990 - Top Hits
"Black Velvet" - Alannah Myles
"Love Will Lead You Back" - Taylor Dayne
"I Wish It Would Rain Down" - Phil Collins
"I'll Be Your Everything" - Tommy Page
1993 – 65th Annual Academy Awards at the Dorothy Chandler Pavilion, Los Angeles. Comedian/actor Billy Crystal hosted the show for the fourth straight year. Clint Eastwood was honored with Best Picture and Best Director Oscars for his "Unforgiven." He starred, directed and produced the gritty Western which also won an award for Best Film Editing (Joel Cox) and Best Supporting Actor (Gene Hackman). Best Actor was Al Pacino for "Scent of a Woman" and the Best Actress prize went to Emma Thompson for "Howards End." Marisa Tomei took home the award for Best Supporting Actress for "My Cousin Vinny." 'Toons winning tune awards was a popular 1990s event at the Oscars and this year was no different. "Aladdin" picked up two: Best Music/Song awarded to Alan Menken (music), Tim Rice (lyrics) for "A Whole New World" and Best Music/Original Score (Alan Menken).
http://www.infoplease.com/ipa/A0149864.html
1994 – Jimmy Johnson, having guided the Cowboys to two Super Bowl victories in his five years, announced that he was resigning as Dallas' head coach. After the Cowboys had won their first Super Bowl under Johnson, Owner Jerry Jones told the media that any coach could have led the Cowboys to a Super Bowl. This infuriated Johnson. Another incident happened in December, 1993, when Johnson had said he would be interested in the Jacksonville Jaguars' head coaching position. This led to Jones telling the media that he alone would decide Johnson's coaching future. They agreed to part on March 28, 1994, after the Cowboys had won their second straight Super Bowl. After winning in the year after Johnson departed, the Cowboys drought is ongoing, although they finally reached the playoffs in 2016.
1997 – The Atlanta Braves opened new Turner Field with a 2-0 exhibition victory over the Yankees. It served as the Braves' home ballpark until their final season there in 2016, moving to a new stadium in nearby Cobb – as in Ty – County, SunTrust Park. Turner Filed was sold to Georgia State University to be converted to a football-only venue
1998 - The Indiana Pacers, coached by Larry Bird, set an NBA record for fewest points scored in a game by one team since the advent of the 24-second clock in the 1954-55 season. The Pacers, without their two top scores, Reggie Miller and Rik Smits, managed on 55 points, losing to the San Antonio Spurs, 74-55. Indiana shot 27 percent for the game. The previous record for fewest points was 57 held by three teams.
1999 - The Dow-Jones Index of 30 major industrial stocks topped the 10,000 mark for the first time.
2004 - Top Hits
"Yeah!" - Usher Featuring Lil Jon & Ludacris
"One Call Away" - Chingy Featuring J. Weav
"Tipsy" - J-Kwon
"Solitaire" - Clay Aiken
2008 - The Dodgers celebrated the 50th anniversary of their move to LA by playing an exhibition against the Boston Red Sox in their original home, the LA Memorial Coliseum. A crowd of 115,300 is present, the largest ever assembled at a baseball game anywhere.
2011 - James Bullard, President of the Federal Reserve Bank of St. Louis calls for the Federal Reserve to limit its purchase of U.S. Treasuries because they 'feed the fire' of inflation.
NCAA Basketball Champions:
1943 - Wisconsin
1976 - Indiana
1982 - North Carolina
Stanley Cup Champions:
1929 - Boston Bruins
-------------------------------------------------------------

SuDoku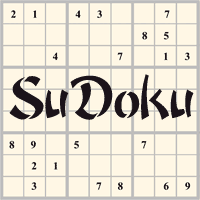 The object is to insert the numbers in the boxes to satisfy only one condition: each row, column and 3x3 box must contain the digits 1 through 9 exactly once. What could be simpler?
http://leasingnews.org/Soduku/soduko-main.htm
--------------------------------------------------------------

Daily Puzzle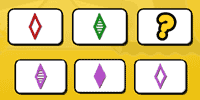 How to play:
http://www.setgame.com/set/puzzle_frame.htm
Refresh for current date:
http://www.setgame.com/set/puzzle_frame.htm
--------------------------------------------------------------


http://www.gasbuddy.com/
http://www.gasbuddy.com/GB_Map_Gas_Prices.aspx
http://www.gasbuddy.com/GB_Mobile_Instructions.aspx
--------------------------------------------------------------

Weather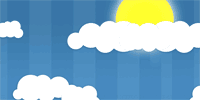 See USA map, click to specific area, no commercials
--------------------------------------------------------------

Traffic Live---
Real Time Traffic Information
You can save up to 20 different routes and check them out with one click,
or type in a new route to learn the traffic live
--------------------------------