At Dell Financial Services, we fuel your potential with the kind of challenging opportunities and hands-on support you need to grow. We're the exclusive provider of leasing and finance services for Dell technology systems worldwide. If you're ready for your chance to take the field, join our team as a:
Account Executive
Responsible for working remote out of a home office in the states of MI, GA, WA, CO, CA and MN. We're looking for seasoned candidates with 8+ years of Equipment Leasing Sales experience with a successful track record of increasing market/account penetration by assigned segment and/or geographic region, improving customer satisfaction and growing the business for long term results. You will be working in a relationship sales environment directly with CFOs, CIOs, CEOs and other high-level executives. If this type of opportunity sounds appealing, please send a copy of your resume to US_DFS_STAFFING@dell.com

Friday, March 10, 2006
Headlines---
2001 Archives--Who is Linda Kester?
Classified Ads---Sales Manager
Maverick joins "Broker/Lessor" List
Capital Stream Software list up-date
Up-date Summit National Chapter 11 BK
Cartoon
Why I Became a CLP---
Clune & Company LC
"Beware Negotiating Tactics" S. Chriest
Classified Ads—Help Wanted
Web Time—Free Program
Pitney Bowes to sell Imagistics $280 MM+
Narrowing Spreads Stir Complaints
30-year mortgage rates hit 3-year high
Clearlink Cap. Completes Portfolio sale
Equipment Lease Module Now Available
USXL Closes $300 MM Conduit Facility
UCC Direct Announces Promotions
News Briefs---
You May have Missed---
Sports Briefs---
California News Brief---
"Gimme that Wine"
Restaurant Review
---French 75, Laguna Beach,CA
Calendar Events
Today's Top Event in History
This Day in American History
Winter Poem
######## surrounding the article denotes it is a "press release"
March 9, 2001 Archives--Who is Linda Kester?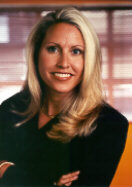 In our March 7 (2001) edition, and also now on line in our Articles section,
http://www.leasingnews.org/articles.doc/newsletter5.htm,
Mrs. Kester wrote an article for us on "Surviving a Recession."
This was written expressly for our industry.
We hope she is going to write further for us, as she is a free lance writer.
Many of our readers have asked, who is she?
Well, I first attended one of her workshops on advertising and promoting your leasing company at a conference. It was one of the best leasing conference workshops I have been to in over twenty-five years. I learned a lot.
Linda Kester is founder of The Institute for Personal Development (IPD). IPD offers exciting and interactive training for leasing sales professionals.
More information is available at www.lindakester.com . Linda can be reached at (856) 489-6558, or by e-mail at linda@lindakester.com.
I asked her earlier about herself, and she told me:
"I'm a pretty simple person. I sold copiers door to door as my first job out of college, and the went on to a successful eight year career at Advanta.
"While I was at Advanta I fell in love w/ Gary Kester (a credit guy), and ever since then, I've gotten "slack" about: my deals got bought because I was sleeping with the credit department, or I only made it to Management because of my husband.
"I have to constantly prove myself. But I don't mind. I can live up to the challenge.
"In January of 1996 I quit Advanta because I had my second baby. I wanted a more flexible job, and so I started a sales training business. It's been great.
"In June of 1997 my husband and three other Senior Managers at Advanta left & started Marlin Leasing Corp. They were a broker at first, and then got the venture capital to become a funding source. They secularize their assets, and are doing really well.
"I do training for Marlin, and I do training for lots of Brokers. One Broker had me sign a confidentiality agreement that I wouldn't take his ideas, back to Marlin. I have no problem with that. If I didn't have integrity no one would hire me.
"I also do speeches. I'm a sub-contractor for a company called Making College Count. I speak to high school seniors about making the most of college."
(Linda Kester has a new book coming out. In addition, she will write another column for "Sales Makes it Happen." We hope she will find the time to write additional columns for us as she certainly has not only been a success herself, but helped many companies also become very successful. editor)
--------------------------------------------------------------

Classified Ads---Sales Manager
Nez-Perce & Yakima Indians Astoria, Oregon, August, 1911*
for larger view, please go here:
http://www.leasingnews.org/items/LN_Classified/perce_yakima1911-large.jpg
And here is the original, from the US Library of Congress, in full digital size, great clarity and detail:
http://www.leasingnews.org/items/LN_Classified/perce_yakima1911-XL.jpg
Atlanta, GA
30 years in transportation Finance with strong management/ sales background. Represented company on national & region markets. Started two successful operations- produce profits and growth.
Email: pml@mindspring.com
Austin, TX
Seeking Sales/Sales Manager role with a DIRECT LENDER. Medical, IT, Government. Can travel.
Email: tfmsinc@yahoo.com
Chicago, IL.
Successful sales manager has 15 years experience with captives and independents. Expertise in re-energizing existing sales teams and territories, also building teams from scratch. True Team Leader looking for new challenge.
email: Murph5553@aol.com
Chicago, IL
Senior sales manager seeks Chicago based sales management role with growing, creative, customer focused lessor. Extensive experience/documented results in all aspects of information technology leasing.
Email: belanger@dataflo.net
Dallas/Fort Worth, TX.
Domestic-int'l exp. Small to middle ticket. 24 yrs with Fortune 500 firms(2). Consistently achieves margin/ volume goals.
Email: dptr7300@sbcglobal.net
Marlton, NJ
25 years exper. Promoted to sales manager after attaining highest percentage of quota for 2 years. Increased business by 50% over two years as sales manager.
Email: Sjgaul@aol.com
New York, NY
I have over 25 years owning an independent leasing company that specialized in truck leasing. Tow trucks, Limos, ambulances, tractors, etc..
Email: rfleisher@rsrcapital.com
Sales Manager: Pennsauken, NJ.
17 Years Leasing in all capacities from CSR and Collections to National Sales Management and Vice President Vendor Development. Exceptional People Skills. Many industry references.
email: cherfurth1@aol.com
Portland, OR.
18+ yrs w/bank leasing company. Supervised 14- 20 sales people. Willing to relocate for the proper position.
Email: pthygeson@netscape.net
Scottsdale, AZ
Have successfully built or rebuilt 3 national sales forces in 3 different industry niches. Strong credit and operations background compliment overall experience. Strong industry references.
Email: azlessor@cox.net
For a full listing of all "job wanted" ads, please go to:
http://64.125.68.91/AL/LeasingNews/JobPostings.htm
To place a free "job wanted" ad, please go to:
http://64.125.68.91/AL/LeasingNews/PostingForm.asp
Nez-Perce & Yakima Indians Astoria, Oregon, August, 1911*
Size: 8.5" x 36"$29.95
http://www.snapshotsofthepast.com/nez-perce-yakimaindians1911panoramicphoto.html
---------------------------------------------------------------

Maverick Leasing joins the "Broker/Lessor" List
Third Column: YES - Year Company Started | YELB - Years in equipment Leasing Business
A - City Business License | B- State License | C - Certified Leasing Professional |
D - State(s) sales/use tax license |
E - Named as "lessor" on 50% or more of lease contract signed. |
Name
City, State
Contact
Website
Leasing Association

YCS
YELB


(see above for meaning)

1996
5

Councilman, City of Highland Heights, OH., Dale Carnegie, OH Landscape Assoc., Mayfield Area Chamber of Commerce, OH Dept. of Ins.
To view the full list, please go here:
http://www.leasingnews.org/Brokers/broker_Lessor.htm
---------------------------------------------------------------

Capital Stream up-dated on "Leasing Software Companies list
Leasing Software Companies
Top eLeasing software companies, as ranked by employees.
Rank

Company Name
Year Founded
Website

Employees

CEO

Additional Services
Offered

Yearly
Volume

Major Clients

6

100

Kevin Riegelsberger

Installed at 9 of the top 40 US Banks. Leading provider of front office automation software for equipment finance, small business lending, commercial lending and CRE lending.

Privately Held

Major Clients:
AgStar Financial Services,
Arrow Capital,
Bank of America ,
De Lage Landen,
Koch Financial,
McKesson Capital Group,
Siemens Financial Services,
TCF Leasing,
Raymond Leasing
(b) WiredCapital/CapitalStream
October ,2001,WiredCapital and Capital Stream "merged" and the corporate officers of WiredCapital kept the name but took over management.
http://www.leasingnews.org/archives/October2002/10-31-2002.htm#takeover
One of the cofounders, John Kruse, resigned January 1, 2003.
http://www.leasingnews.org/archives/Januray%202003/1_07_03.htm#john
They "integrated" with Ivory Consulting Partners in early March.
http://www.leasingnews.org/archives/March%202003/03-03-03.htm#capital
To view full list, please go here:
http://www.leasingnews.org/elease/software.htm
---------------------------------------------------------------

Summit National Chapter 11 BK Up-date
As many as 200 banks and leasing companies are licensed to use the Summit National software. The company is also developing a new program that will replace its present software, a major up-grade. The company alleges it was forced to file Chapter 11 bankruptcy. During this period, the unsecured liabilities are primarily to the officers of the corporation and now total almost $1 million. During this period, it is reported the only secured creditor, Nancy McDougal, wife of the founder of the company, Bruce McDougal, who died of cancer, has been paid in full.
Recently the company won a permanent injunction and partial summary judgment against its licensee, Daimler Chrysler Services North America (DCS) for break of its ALAS vehicle leasing software license agreement.
As Summit's president Ken Duffy, Sr., explains it,"
"On December 24, 2004, without prior notice to Summit, DCS entered into an agreement with the software company's secured creditor for the purpose of inducing a foreclosure and collateral sale. DCS, through information obtained in deposition testimony, had arranged to bid to acquire control of the collateral, and control of Summit.
According to Duffy, this prevented Summit from obtaining final judgment and damages award.
"On or about April 1, 2005 the secured creditor placed notices of collateral sale in the Wall Street Journal with an intended sale date of April 22, 2005, "he said." On April 21, 2005, on advice of counsel, his company filed for protection under Chapter 11 of the U.S. Bankruptcy code to protect the interests of all our creditors and shareholders."
During the intervening months, Duffy noted DamlerChrylser Services North America filed motions with the Bankruptcy Court to attempt dismissal of the Chapter 11 filing which would allow the sale to proceed and DCS to acquire control of his company. On July 19, 2005 the Honorable Judge Jacqueline Cox of the United States Bankruptcy Court for the Northern District of Illinois denied the DCS motions.
On August 18, 2005, a three-judge panel from the Sixth Circuit Court of Appeals affirmed the lower court's ruling, stating that, "The testimony of Daimler Chrysler employees clearly suggested that Daimler Chrysler had not taken all reasonable steps to prevent ALAS from being made available to third parties...", and that, "The record is devoid of evidence that Daimler Chrysler took steps to prevent disclosure to third parties."
On August 30, 2005 Judge Edmunds set a jury trial date for November 4, 2005.
Duffy reports that during the intervening months the secured creditor and his company negotiated terms under which the creditor's claim would be "adequately protected" under the law. As a result, Summit requested and was granted a delay of the scheduled trial date to early 2006.
On November 1, 2005, Duffy, as the majority shareholder, provided funds in an amount sufficient to accomplish the "adequate protection" remedy for the secured creditor. Under an agreed order, the company could provide additional protection for the secured creditor before trial.
He also points out that around November 1, 2005, Damier Chrysler entered into a new agreement with the secured creditor in yet another attempt to acquire control of his company. Investment advisors then began preparing to provide the secured creditor with full protection of its interests and prevent the takeover.
On December 30, 2005 the full judicial panel of the Sixth Circuit Court of Appeals unanimously denied Daimler's petition for en banc rehearing.
The January 26, 2006 Bankruptcy Court in Chicago approved a motion by Summit National to enter into a financing arrangement to pay its only secured creditor thereby stopping the unfriendly takeover attempt. Summit then paid its secured creditor in full and obtained release of the prior lien.
Thursday, March 30, 2006, Summit National and Damier Chrysler Services North America will return to the United States District Court for the Eastern District of Michigan for a jury trial on damages and additional liability issues.
Summit said its multi million dollar damages will include claims for unlicensed use, unlicensed users, copyright damages, trade secret damages, unauthorized third party access damages, unjust enrichment, and reimbursement of attorney fees.
Damier Chrysler Services North America was unavailable for a comment.
---------------------------------------------------------------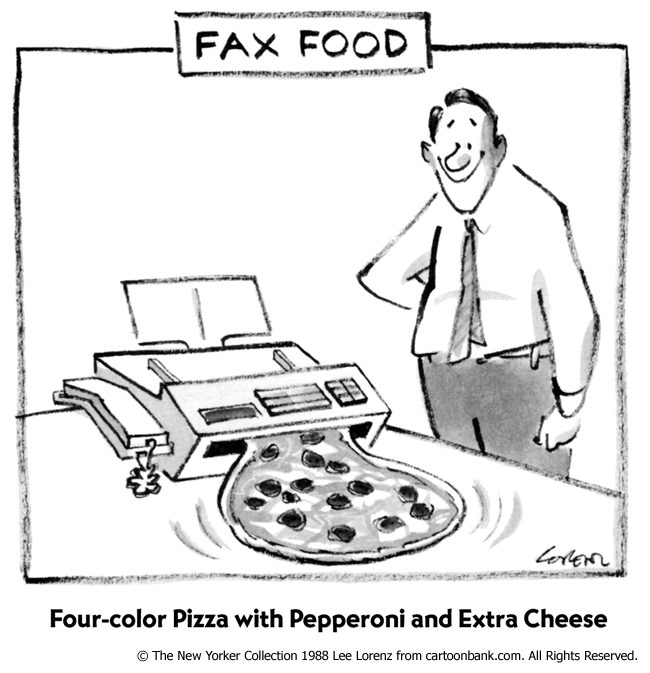 ---------------------------------------------------------------

Why I Became a CLP---
Clune & Company LC
This is the first in a series about the Certified Lease Professional program, explaining why individuals decided to become a CLP, the process, and their reaction to the knowledge and other benefits gained.
Even though Kevin Clune (now CLP) has been in the equipment leasing business for 32 years, he decided to not only support the program, but get all twelve of his employees involved. His observation was "it is the only certification program in our industry"
"Basically we incorporated the CLP process into our personnel program, "he said. "All of our employees had the option to participate."
"We had eight of our twelve employees go through the program, six sat for the test and four passed, "Clune, CLP, explained. " Their job responsibilities were all over the place.....sales, lending, collections, accounting and management. The newly revised CLP Handbook is very well done--- a collaborative effort of 20 leasing professionals. The book has 16 chapters so we structured a 16 week course, about an hour long class each week. Each of us was responsible for "teaching" two chapters. Peer pressure was such that everyone did a great job in preparation even if they weren't particularly well versed on the subject."
The company paid the employees for their time in studying and taking the course and exam, plus for the handbook and all fees in taking the test. The exam fee is $550.00. The CLP Handbook is 59.95 + postage = $64.00. If the CLP Applicant completes the application and orders the handbook at the same time they save a few dollars. The total cost would be $600.00 instead of $614.00.
Jim McCommon, CLP, McCommon Leasing, Bellevue, Washington, flew down to Kansas City, and then was picked up to spend time reviewing and helping those study for the test.
"We paid for Jim's airfare and hotel room but that's it, "he said. "Counting travel time Jim was away the better part of three days. He did an all day review before we sat for the test. He did a fabulous job and really helped us focus on areas in which we needed help."
Jim was not reimbursed for his time from the foundation. Cindy Spurdle of the CLP Foundation did all the coordination and helped with the arrangements. Joe Flannery, Security Leasing Services, Inc. in Kansas City, Missouri, who is not a CLP, donated a full day of his time to be the proctor for the written examination held in the Clune Conference room. Reportedly Joe Flannery was one who encouraged the CLP process to be started at Colonial Pacific Leasing when he was there. He left before it was implemented, but has been interested in it ever since.
"We are very proud of all of our crew, especially those who sat for the test, whether they passed or not, "Clune, CLP, said with enthusiasm. " It was a great learning experience, even for me after 32 years in the business. Our other CLP's are Amy Holsapple, Bernadette McDevitt and Ned Luce. The process caused us to grow in our knowledge of the industry and it is a great training tool.
"On a personal level, it was worth it to me to achieve the designation after being in the equipment leasing industry since 1996," said Bernadette McDevitt, CLP. "On a professional level, I believe it provided me with a higher level of proficiency and confidence in all areas of equipment leasing, not just the area my position as a Credit Analyst serves.
"It was a challenge that required personal commitment and quite a few hours of study in addition to the in-house classes and review, but all the effort was worth it. I am pleased to have earned the CLP designation and grateful to have been part of the process."
"It was an eye opening process," Amy Holsapple, CLP, said. "Like Bernadette, I've been with Clune for 10 years; I work in the accounting area. The process of preparing for the final exam enlightened me to what other employee's positions entailed. Also, I felt the employees that did not take the course learned a lot as we often shared what we learned in class.
"I believe not only our knowledge increased but also our company has become a closer-knit organization. I keep my CLP manual at my desk and refer to it frequently."
Clune said he "...credited our recently retired VP & GM Ned Luce with spearheading the process here. He worked closely with Cindy Spurdle who does a fabulous job in making everything run smoothly."
"The process we went through started with 8 of us in the study program, from all areas of the company, "Luce, CLP explained. "When I went into the process, I had worked 8 years for IBM Credit, 5 years as a broker on my own, and 4 years for Kevin. Yet, the way we did it exposed me and the others to additional parts of the business and industry. Thus, we all learned a lot more sharing experiences and perspectives.
"We predicted that additional knowledge of the material in the CLP Handbook would be the result of our effort when in fact it went further than that with expanded appreciation of the way a company like ours operates in the industry. We all ended up having broader and deeper knowledge, not all of it from the CLP Handbook."
"It is a very tough test," Clune, CLP, concluded. "It looks like one of the two will go for it again but it takes a lot of guts to want to go through something like that again. Cindy has even offered help."
For more information, please visit:
---------------------------------------------------------------

"Beware Negotiating Tactics"
by Steve Chriest
Everyone uses negotiating tactics when they negotiate. People employ tactics in negotiations because they believe the tactics work for them. No matter how effective a particular negotiating tactic seems to work for you, however, there is a danger in being typecast as a devotee of that particular negotiating tactic. Even an effective negotiating tactic can become a two-edged sword.
I had a chance to meet with the general manager of a baseball team once who told me about a well known sports agent who acquired a nickname because of his favorite negotiating tactic. When a player's contract negotiations got down to a reasonable spread between the agent's money demands and the ball club's offer, the agent would invariably say to the general manager, "Let's split the difference and get this deal done."
Over the years the sports agent represented several of the ball club's players. Whenever the sports agent telephoned the general manager's office, whoever answered the phone would place the agent on hold, and announce the call, saying "Split The Difference is on the phone!"
In this case the sports agent's favorite negotiating tactic may have helped get some deals done, but being typecast as "Split The Difference" put him at a disadvantage with his negotiating partners. It was easy, in this case, for the general manager and his negotiating team to come up with a strategy to neutralize the agent's favorite negotiating tactic. The agent, because he was predictable, became vulnerable to counter-negotiating tactics. His negotiating tactic became a two-edged sword.
As you negotiate with customers, it's important to recognize the various tactics some customers employ to get what they want or need. Once you recognize a customer's favorite negotiating tactic, you can devise a strategy for neutralizing the tactic or maybe even using their tactic to your advantage.
Remember, everyone uses negotiating tactics when they negotiate. Do you employ a favorite negotiating tactic when you negotiate with customers? Someone once tried to convince me that they make a conscious effort not to use any tactics when they negotiate with customers. I replied, "Congratulations! You get this month's Selling Up award for using the "I don't use tactics" negotiating tactic!
Copyright © 2006 Selling Up TM . All Rights Reserved.
About the author: Steve Chriest is the founder of Selling Up TM (www.selling-up.com), a sales consulting firm specializing in sales improvement for organizations of all types and sizes in a variety of industries. He is also the author of Selling Up , The Proven System For Reaching and Selling Senior Executives. You can reach Steve at schriest@selling-up.com .
--------------------------------------------------------------

Classified Ads—Help Wanted
Account Executive
At Dell Financial Services, we fuel your potential with the kind of challenging opportunities and hands-on support you need to grow. We're the exclusive provider of leasing and finance services for Dell technology systems worldwide. If you're ready for your chance to take the field, join our team as a:
Account Executive
Responsible for working remote out of a home office in the states of MI, GA, WA, CO, CA and MN. We're looking for seasoned candidates with 8+ years of Equipment Leasing Sales experience with a successful track record of increasing market/account penetration by assigned segment and/or geographic region, improving customer satisfaction and growing the business for long term results. You will be working in a relationship sales environment directly with CFOs, CIOs, CEOs and other high-level executives. If this type of opportunity sounds appealing, please send a copy of your resume to US_DFS_STAFFING@dell.com


Account Executive
Seeking an assertive, goal-oriented, profit-motivated Account Executive with sales experience in the equipment finance industry for Irvine , California headquarters. Unlimited earning potential - competitive salary with bonus and commission. Send resumes to llewis@calfirstlease.com or log on to www.calfirstjobs.com/apply_now.htm to apply for position.

Financial Analyst

Financial Analyst – Irvine, CA
Calfirst Leasing Corporation is looking for experienced individual with a commercial credit analysis background. This opportunity affords a competitive salary plus great medical and 401k benefits. If you have a minimum of 2 years commercial credit analysis background, please send us your resume to learn more about this exciting opportunity. Send resumes to bbumblis@cfnbc.com.

Lease Representatives

Seeking Lease Representatives
in Baltimore, Atlanta,
Charlotte or Raleigh.
In these positions, you will develop and maintain relationships with lease brokers, leasing companies, equipment vendors and direct lessees throughout the Region. Must be knowledgeable in indirect/third party transactions ranging from $15K and up and have the necessary in-market experience. Please apply on-line at www.mandtbank.com.
At M&T Bank, we provide an exciting and challenging work environment where performance and innovative thinking are encouraged and rewarded at every level. With over 700 branches, your career can travel as far as you want to take it!

Sales Manager

Sales Manager – Irvine, CA
We're looking for a detail oriented, profit driven Sales Manager with 10 years experience in sales and/or management in the middle ticket equipment finance/leasing industry. Great opportunity for huge earnings potential as we offer a competitive salary with bonus and commission. Send resumes to llewis@calfirstlease.com .

--------------------------------------------------------------

Web Time—Free Program
An alternative to Atom Time: Web Time. This is completely free, and installation is a 2 minute process.
http://www.gregorybraun.com/WebTime.html
"You can select which atomic clock you want to use (there's a choice of ten throughout the country). One click retrieves the current time via the Internet (to the thousandth of a second) and resets your Windows clock to the correct time.
"I've used this for years, every day (in fact, I re-sync every time I hot sync my PDA to my desktop computer, so I can keep my PDA time current).
"Keep up the good work."
• Paul Bent
--------------------------------------------------------------

Pitney Bowes to sell Imagistics for $280 MM+
Stamford, Connecticut based, Pitney Bowes Inc. the largest U.S. supplier of postage meters and mailing machines, who sold their Colonial Pacific Leasing operation to GE Capital, announced that it has agreed to sell its Imagistics International Inc. lease portfolio to De Lage Landen Operational Services LLC, a unit of Rabobank Group, for between $280 million to $290 million.
Pitney Bowes stated the portfolio is part of its Capital Services external financing business. The exact purchase price will be based on the receivables at the day of closing, not yet specified.
Pitney Bowes over the last five years has been planning to exit Capital Services, formally making their plans known the beginning of 2003. It said it is now assessing a broader range of options, including a spin-off, a sale and a partial sale, in light of new disclosure requirements by the U.S. Securities and Exchange Commission. This may delay the plans until next year.
--------------------------------------------------------------

Narrowing Spreads Stir Complaints
ABSnet
Some investors are complaining that underwriters are using bait-and-switch tactics to lure them to deals, but other buysiders say the gripes are unfounded.
As robust demand drives in already tight spreads, accusations have surfaced that investment banks are advertising inflated returns when they start marketing new issues - only to revise those expectations once they have investors on board.
For example, an underwriter might start by offering returns that are 3-4 bp better than average on a top-rated transaction, knowing all along that it would never settle for those prices. The idea would be to tease investors into signing up for the deal, and then ask them to accept the tighter spreads just before taking final commitments.
Of course, spreads have a natural tendency to tighten as investors pile into deals, and underwriters are supposed to get the best possible pricing for their customers. Some portfolio managers say the complaints are a case of sour grapes from buysiders who haven't been getting the returns they were hoping for.
One bond buyer also said traders who initially suggest returns that are too small could hurt their issuer clients, since any widening of their deals' spreads might pick up too much momentum during the marketing process.
An investor who supports the pricing-trickery theory, on the other hand, accused underwriters of "hoping that once people start looking, they'll stick with it even though the spreads are moving in." He claims that the practice has forced him to withdraw some orders, including one on a subprime auto-loan deal whose three-month senior tranche recently sold flat to Libor after making the rounds with 3 bp of additional spread.
Such tactics can be frustrating because it draws attention away from competing deals that might be a better fit in the long run, he added.
--------------------------------------------------------------

30-year mortgage rates hit 3-year high
Continuing to rise since last week, Freddie Mac yesterday reported rates on 30-year mortgages jumped to the highest level in 3 1/2 years.
It has been rising every week, perhaps one of the reasons existing house sales are down.
Rates on 15-year, fixed-rate mortgages, a popular choice for refinancing, averaged 6%. That was up from 5.89% last week and the highest level for 15-year mortgages since they averaged 6.03% the week of July 5, 2002.
One-year adjustable rate mortgages rose to 5.45%. That was up from 5.34% last week and the highest level for one-year ARMs since they averaged 5.58% the week of Sept. 21, 2001.
Rates on five-year hybrid adjustable rate mortgages rose to 6.03% this week, up from 5.97% last week. It was the first time this mortgage has been above 6% since Freddie Mac began tracking it at the beginning of last year.
The mortgages rates do not include add-on fees known as points. The 30-year and 15-year mortgages had a nationwide average fee of 0.6 point this week. The one-year adjustable rate mortgage carried a nationwide average fee of 0.8 point and the five-year ARM had a 0.7 point average fee. A point is one percent of the loan amount.
A year ago, 30-year mortgages averaged 5.85%, 15-year mortgages stood at 5.38%, one-year adjustable-rate mortgages were at 4.
---------------------------------------------------------------
### Press Release ###########################

CLEARLINK Capital Corporation Completes Sale of Leasing Portfolio
MISSISSAUGA, Ontario CLEARLINK Capital Corporation (the "Corporation") (TSX:CNK) announced that it has completed the previously disclosed sale of its leasing business together with a substantial portion of the leasing portfolio to ICON Capital Corp. ("ICON").
Net proceeds from the sale of the leasing business were approximately $56.8 million. The purchase price is subject to validation and potential adjustment in accordance with the terms of the acquisition agreement, as outlined to shareholders and described in the management proxy circular in respect of the special meeting of shareholders held on February 22, 2006 where the transaction was approved.
With the completion of the sale to ICON, the Corporation's lease portfolio has been reduced to approximately $52.2 million. The Corporation will continue to administer the remaining leases but will not be writing any new leases. It will further assess opportunities to sell portions of the remaining portfolio and in that regard has, subject to certain events, committed to a further asset sale to ICON of approximately one-half of the remaining lease value. In addition, the Corporation will also continue to work to arrive at fair and reasonable settlements for its outstanding litigation matters.
The Corporation will continue to run the computer equipment trading business and explore other investment opportunities as they arise. The Corporation now has approximately $101.5 million in cash and marketable securities, which amount is well in excess of the long-term requirements of its existing business.
The Corporation will invest such funds in equity securities and short-term debt instruments and, other value-enhancing opportunities, as and when available.
Effective March 13, 2006, the new website address will be www.renasant.ca.
Renasant is an innovative financial services provider and equipment trading organization. Based in Mississauga, Ontario, Renasant operates throughout North America and Europe.
CLEARLINK Capital Corporation (TSX:CNK)
CONTACT: CLEARLINK Capital Corporation Robert Wright Senior Vice President and
CFO (905) 403-6644 Fax: (905) 403-4882 rwright@clearlink.com www.clearlink.com
### Press Release ###########################

Wall Street Analytics Develop Equipment Lease Module
WSA's Structured Finance Workstation and Bond Administration Workstation already accommodate the vast majority of securitized asset types and now include an equipment lease module that allows users to specify the unique characteristics of leased assets as well as the more traditional ABS asset classes.
Equipment lease securitizations behave differently than other ABS asset classes due to the variety of payment schedules that might be seen for each asset in the portfolio as well as the unique structural features of the deals themselves. The new equipment lease module easily handles the import of lease payment schedules as well as the setting of discount rates and residual values for calculating each leases discounted contract balance. It also contains a variety of data fields to capture the descriptive characteristics of the assets in order to easily analyze and report on concentration requirements.
Wall Street Analytics' new equipment lease module provides a sophisticated yet simple platform for equipment lease issuers to manage their deal through the entire deal lifecycle from the warehousing of the loans, to the modeling of the deals and through the ongoing valuations, bond administration and investor reporting.
Wall Street Analytics is a worldwide leader for providing sophisticated software products and services to the structured finance markets. The company provides products and support to more than 100 clients around the world including leading asset management firms, investment banks, trustees, and institutional investors. Its CDOnet, CDOcalc, Structured Finance Workstation, Bond Administration Workstation, ABScalc and Portfolio Management Workstation products are widely recognized for their unique abilities to support detailed analysis of the most sophisticated structured debt products including, collateralized debt obligations (CDOs), mortgage-backed securities (MBS) and asset-backed securities (ABS). Founded in 1987, the company serves the markets from its three main locations in New York, San Francisco and London. For more information on the equipment lease functionality or WSA's other products interested parties should visit the company's website at www.wsainc.com.
Sites of Reference:
CONTACT:
Tom Geraghty
Wall Street Analytics
Phone Number: 212 575 1249
E-mail: tom@wsainc.com
### Press Release ###########################

USXL Closes $300,000,000 Conduit Facility
Credit Facility Arranged by Credit Suisse & Insured by Ambac Provides Financing for Continued Growth
- US Express Leasing, Inc. announced that it has entered into a set of financing agreements arranged by Credit Suisse Group which expand its current conduit facility to $300,000,000. As part of this transaction, the expanded facility has been insured by Ambac Assurance Corporation. Conduits administered by Wachovia Securities and Barclays Bank are expected to join the facility in the near future as co-purchasers.
According to USXL's CEO Jim McGrane, the facility will provide USXL with the financing needed to support the company's continuing growth. "This facility brings us a step closer to our ultimate goal of becoming a significant issuer in the term ABS market," McGrane says. "Credit Suisse, Ambac, Wachovia and Barclays are all recognized leaders in this market, and we are fortunate to have their support as we continue to build the USXL franchise".
The $300,000,000 conduit facility complements USXL's existing $75,000,000 credit facility provided through Wells Fargo Foothill Lender Finance and Textron Financial. In addition to the initial commitment, the conduit facility's structure is designed to accommodate future expansion as USXL grows its lease portfolio. "The structure of this facility provides USXL with significant flexibility as we continue to expand our business," McGrane says.
About USXL
US Express Leasing, Inc., headquartered in Parsippany, N.J., is an independent equipment leasing company originating transactions through dealers, distributors and manufacturers in the healthcare, technology, office products, and commercial and industrial equipment markets. For more information, visit US Express Leasing at http://www.usxl.com/ .
CONTACT: Debra Battagliad of US Express Leasing, Inc., +1-973-576-0526,
or battaglia@usxl.com
### Press Release ###########################

UCC Direct Announces Promotions
Richard Fifield has been promoted to Vice President, Sales for UCC Direct headquartered in Houston, TX. Mr. Fifield has spent the past two years serving as Eastern Regional Sales Manager. The UCC Direct Sales organization consists of 50 individuals responsible for developing and maintaining relationships with commercial lenders, leasing professionals, factors, asset based lenders and the legal professionals that represent lenders. Through various UCC Direct Client Advisory Boards, Mr. Fifield is well positioned to advance the organization's products and services to serve the evolving needs of a diverse client base.
Lara Beeks has been promoted to National Account Manager for UCC Direct. After four successful years as Territiry Account Manager for UCC Direct's mountain region, Ms. Beeks will continue to support the company's products and services, including iLienOnline. Her new account base will consist of the nation's leading financial institutions.
Andrew Gulley has been appointed UCC Direct's Territory Sales Manager for the New York/New Jersey Region. Mr. Gulley's responsibilities will include maintaining and developing relationships with lenders in the NY Metropolitan area and integrating the best of class work flow tool, iLienOnline.com, to support their due diligence needs.
Katie Olivier-Flores has been promoted to National Account Manager for UCC Direct. During the past five years with the company, she has served in various roles such as Customer Specialist, Team Leader of Product Support and Territory Account Manager. In her new role, she will be responsible for introducing and supporting our flagship product iLienOnline.com to the largest lenders nationwide.
Jeanne M. Barron
Marketing Communications
UCC Direct Services
Ph: 413-563-7383
jeanne.barron@wolterskluwer.com
http://www.ctlegalsolutions.com/transactions/default.asp
### Press Release ###########################
--------------------------------------------------------------

News Briefs----
Growth of commercial real estate loans concerns Fed
http://www.usatoday.com/money/economy/fed/2006-03-08-bernanke-bankers_x.htm
As Trade Deficit Grows, So Do Tensions With China
http://www.nytimes.com/2006/03/10/business/worldbusiness/10trade.html
Microsoft Introduces a New Small Computer
http://www.washingtonpost.com/wp-dyn/content/article/2006/03/09/AR2006030900178.html
Greenspan, After the Fed, Exuberance
http://www.nytimes.com/2006/03/10/politics/10greenspan.html?_r=1&oref=slogin
Nurses launch new union effort in St. Louis
http://www.stltoday.com/stltoday/business/stories.nsf/story/771EB4591368B15
88625712C00141AD8?OpenDocument
Knight Ridder sets meeting to review bids
http://www.siliconvalley.com/mld/siliconvalley/14060075.htm
World box office dipped 7.9 pct to 23 billion dollars last year: study
http://www.breitbart.com/news/2006/03/09/060309211938.c3imi3s8.html
Atlanta TV Anchorwoman Monica Kaufman is selling her Ansley Park home for just under $4 million. She and her husband are downsizing
http://www.ajc.com/news/content/business/private/stories/0312bizprivate.html
Number of Billionaires Up to Record 793—Gates still #1 $50BB
The number of billionaires around the world rose by 102 to a record 793 over the past year, and their combined wealth grew 18 percent to $2.6 trillion, according to Forbes magazine's 2006 rankings of the world's richest people.
http://www.signonsandiego.com/news/business/20060309-1307-forbes-billionaires.html
Forbes Listing of Billionaires
http://news.yahoo.com/s/ap/20060309/ap_on_bi_ge/forbes_billionaires_list_1
Forbes Billionaires by State
http://sfgate.com/cgi-bin/article.cgi?f=/n/a/2006/03/09/financial/f154050S28.DTL
Union trying again to organize Microsoft—Has Pay Information
http://seattletimes.nwsource.com/html/businesstechnology/2002853223_washtech09.html
---------------------------------------------------------------


You May Have Missed
For Trader Joe's, a New York Taste Test—Taster's Panel
http://www.nytimes.com/2006/03/08/dining/08joes.html
---------------------------------------------------------------

Sports Briefs----
Fed-up Vikings working on trading Culpepper
http://msn.foxsports.com/nfl/story/5395848
BASEBALL TO 'REVIEW' BONDS ALLEGATIONS
Commissioner names 4 deputies to look at material in book
http://www.sfgate.com/cgi-bin/article.cgi?file=/c/a/2006/03/09/MNGFMHL59C1.DTL
Bonds betrayed fans' admiration
http://www.mercurynews.com/mld/mercurynews/news/opinion/14055494.htm
Powe in control; Cal wins going away
http://www.contracostatimes.com/mld/cctimes/14061903.htm
NFL owners accept player union proposal with 30-2 vote
http://www.usatoday.com/money/economy/employment/2006-03-08-labor_x.htm
----------------------------------------------------------------


California News Briefs---
Ex-guard to be state's lead negotiator with prison guards association
http://www.signonsandiego.com/news/state/20060309-1756-bn09guards.html
----------------------------------------------------------------


"Gimme that Wine"
Under the radar
Napa Valley Cabernet Sauvignons get the buzz, but the region's Zinfandels are a hidden treasure
http://www.sfgate.com/cgi-bin/article.cgi?f=/c/a/2006/03/09/WIGVOHI5ME1.DTL&
hw=wine&sn=003&sc=913
Napa auction nets record cash—Wine Sales in Asia
http://sfgate.com/cgi-bin/article.cgi?f=/c/a/2006/03/02/WIG6MHGCLK1.DTL
Acid Level in Wine---Dan Berger
http://www.napavalleyregister.com/articles/2006/03/09/business/local/iq_3334647.txt
State of Washington: Wine Month
http://seattlepi.nwsource.com/food/262014_wine08.html
Dunne on Wine: Bottlings few of us can ever afford to try
http://www.sacbee.com/content/lifestyle/taste/story/14227057p-15050869c.html
Jean-Luc Thunevin, 54, first produced Chateau Valandraud in his garage in Saint-Emilion, France, in 1991. It has since become one of Bordeaux's most sought-after wines
http://www.washingtonpost.com/wp-dyn/content/article/2006/03/09/
AR2006030902094.html
The ideal meal
Our foodies reveal their own perfect, seven-course fantasy menus
http://www.chicagotribune.com/entertainment/chi-0603080324mar09,1,6541977.
story?coll=chi-news-hed
If you want to know if you got a value for your wine, or what the wine price is today, go to www.winezap.com Type in the vintage (year) and name of the producer with wine type or geographic area, such as 1995 Chateau Lynch Bages Pauillac. Even 1995 Lynch Bages will work, or 1999 Viader
----------------------------------------------------------------

Restaurant Review
French 75
1464 S Coast Hwy
Laguna Beach, CA 92651
Phone 949-494-8444
Sun-Thurs 5pm - 10pm
Fri-Sat 5pm - 11pm
Valet Parking is available.
A 1940s Parisian-style bistro and champagne bar featuring traditional and contemporary French cuisine. The food is more modern and California than French. The menu has general faire, with "rack of lamb" considered one of the best. Chocolate Soufflé their signature desert. Zagats give the food at "24" with service a "23" out of "30"
(in reality "24" is very good, with rare "25's" ever given out, and perhaps only a few 26 in the entire country. If any reader knows a higher rating in their area, please send in, and hopefully with a "review" to share with all. Editor)
Jazz piano most evenings. Otherwise "Le Jazz Hot" taped music.
Menu:
http://www.culinaryadventures.com/restaurants/f75_brasserie/dinner.html
The history behind the name:
http://www.culinaryadventures.com/history.html
About the management team:
http://www.culinaryadventures.com/about/index.html
Other Restaurant locations of this group:
http://www.culinaryadventures.com/restaurants/index.html
Whenever we visit Laguna Beach, and don't go to "Diz's," this is our "in-laws" favorite. It is more for the atmosphere than anything else. You need reservations most of the time, but it is also fun to sit at the bar, and wait for a table. Great bartender. In fact, many eat dinner at the bar.
There are also a number of hotel restaurants with great views of the ocean, but they serve "Denny's" type food.
Not that there is anything wrong with "Denny's," but when you pay $40 each for dinner and $6.95 at "Denny's, the additional cost must be for the view of the ocean.
Restaurant Review
(for other reviews: please go here:
http://two.leasingnews.org/Recommendations/rstrnt.htm 0
----------------------------------------------------------------

Calendar Events This Day
Telephone Day
Mario Day
A day for all persons named Mario. Using the abbreviation for the month of March, I.E., MAR with the day, i.e. 10, you get the name spelled out: Mario.
Middle Name Pride Day
Today's name celebration requires honest and boldness. Tell three people who don't already know it what your middle name is (even if it's Egbert.) Annually, the Friday of Celebrate Your Name Week. www.jerryhill.com
Money Day
----------------------------------------------------------------

Today's Top Event in History
1876- Alexander Graham Bell transmitted the first telephone message to his assistant in the next room: " Mr. Watson, come here, I want you," at Cambridge, Massachusetts. Born at Edinburgh, Scotland, Bell acquired his interest in the transmission of sound from his father, Melville Bell, a teacher of the deaf. Bell's use of visual devices to teach articulation to the deaf contributed to the theory from which he derived the principle of the vibrating membrane used in the telephone. Bells other accomplishments include a refinement of Edison's phonograph, the first successful phonograph record and the audiometer. http://memory.loc.gov/ammem/today/mar10.html
----------------------------------------------------------------

This Day in American History
1776- Charleston,S.C., set up an independent government under a temporary local constitution that was to be in effect until an agreement with England could be reached. John Rutledge was chosen presi­dent. This government, said to be the first independ­ent government within the recognized borders of the colonies, successfully defended Charleston against the British army and fleet on June 28, 1776, thus freeing the South from attack for nearly three years . Culture was also flourishing here and New York City, Philadelphia, Boston, but most of all in Charleston. In the mid-eighteenth century musical concerts were flourishing in the colonial centers, and musical societies, music dealers, and instrument makers all benefited. the first music society in America was founded in Charleston, the St. Cecila Society in 1762. In Europe, Charleston was considered the chief cultural center of the colonies, and many artists, actors and musicians chose to settle there when they immigrated to America. Other cities could boast of cultural achievements as well. In Boston a group of gentlemen sponsored a concert in Faneui Hall as early as 1744, and in 1954 the first concern hall in Boston was opened by Gilbert Dubois. Philadelphia boasted four organ makers who produced spinets and virginals as well as organs.
"In 1762, the women of Charleston founded the St. Cecila Society as a musical organization; however, by the 1840's, the society had become more of a cotillion club than an organization to provide quality music to the socially refined. The society held their largest ball annually during February (just before lent) in Hibernian Hall on Meeting Street. A contemporary remarked "the membership remains exclusive and its affairs somewhat secret." Even today, the club remains secretive and its historical records and membership lists remain off-limits to non-members."
http://www.ego.net/us/sc/myr/history/riceles.htm
http://www.wrightgroup.net/proj_faneui.htm
1849-Besides being an attorney, Abraham Lincoln was an inventor, as o this day he received a patent for a device for "buoying vessels over shoals" by means of inflated cylinders.
1854-Hallie Quinn Brown, women's right activist, born Pittsburgh, PA.
http://voices.cla.umn.edu/authors/BROWNhallie.html
http://docsouth.dsi.internet2.edu/neh/brownhal/brownhal.html
1862-The first paper money was issued in the US on this date in 1862. The denominations were $5 (Hamilton), $10 (Lincoln and $20 (Liberty).
1864-Gen. Ulysses S. Grant was made general in chief by Pres. Lincoln, replacing Gen. Henry W. Halleck.
http://www.mscomm.com/~ulysses/
http://memory.loc.gov/cgi-bin/ampage?collId=mcc&fileName=017/
page.db&recNum=0&itemLink=D?mcc:4:./temp/~ammem_pRfu::
http://memory.loc.gov/ammem/cwphtml/cwgrant.gif
1865- Battle of Monroe's Crossroads, North Carolina, one of the largest Calvary battles of the war between two flamboyant generals
http://www.cr.nps.gov/seac/cavclash.htm
http://www.cr.nps.gov/seac/mcattack.htm
http://www.bragg.army.mil/culturalresources/monroe's_crossroads.htm
http://www.kingwoodcable.com/tsalagi/alcwmb/archive/archivefiles/127.html
http://www.townofaberdeen.net/MalcolmBlue_FarmskillsFestival.htm
1867-American sociologist, founder of the Nery Street Settlement at New York City, Lillian D. Wald birthday. The Henry Street Settlement was the first nonsectarian public health nursing service. Born at Cincinnati, OH; died at Westport, CT, Sept. 1, 1940.
1876- Alexander Graham Bell transmitted the first telephone message to his assistant in the next room: " Mr. Watson, come here, I want you," at Cambridge, Massachusetts. Born at Edinburgh, Scotland, Bell acquired his interest in the transmission of sound from his father, Melville Bell, a teacher of the deaf. Bell's use of visual devices to teach articulation to the deaf contributed to the theory from which he derived the principle of the vibrating membrane used in the telephone. Bells other accomplishments include a refinement of Edison's phonograph, the first successful phonograph record and the audiometer.
http://memory.loc.gov/ammem/today/mar10.html
1880- Salvation Army Commissioner George Scott Rail ton and seven women officers landed at New York to officially begin the work of the Salvation Army in the United States.
1903-Playwright and politician Clare Booth Luce born at New York City. Luce wrote for and edited Vogue and Vanity Fair as well as writing plays, three of which were later adapted into motion pictures---The Women(1936), Kiss the Boys Goodbye(1938) and Margin of error(1939) She served in the US House of Representatives(1943-47) and as ambassador to Italy(1953-56)---the first woman appointed ambassador to a major country. Luce died Oct 9, 1987 at Washington, DC.
1903 –Birthday of legendary trumpet player Bix Beiderbecke.
http://www.redhotjazz.com/bix.html
http://www.jazzbymail.com/albums_rw/rwbix.html
http://www.citypaper.net/articles/020702/mus.cds1.shtml
1924- Guy Lombardo and the Royal Canadians made their first recordings at a session in Richmond, Indiana. Two songs were released on the Gennett label.
http://www.dotydocs.com/lombardo.htm
http://www.bigbandsandbignames.com/GuyLombardo.html
1922 - Dodge City, KS, reported a record 24 hour total of 17.5 inches of snow.
1924-Tenor sax/Trumpet player Bunny Williams born Magnolia, MS
http://www.alligator.com/artists/album.cfm?AlbumID=al2803&ArtistID=036
1922-Dodge City, Kansas was buried under 17.5 inches of snow in 24 hours -- the city's biggest 24 hour snowfall on record
1933 -Major earthquake in Long Beach CA
http://www.scecdc.scec.org/longbeac.html
http://nisee.berkeley.edu/long_beach/long_beach.html
1935 - On Victor Records, Nelson Eddy recorded "Ah! Sweet Mystery of Life". The song was from the film, "Naughty Marietta". Later, Eddy recorded the song with Jeanette MacDonald.
1937 - An audience of 21,000 jitterbuggers crowded the Paramount Theatre in New York City to see the 'King of Swing', Benny Goodman.
http://www.streetswing.com/histmain/z3jtrbg.htm
http://www.savoystyle.com/
1937- Canadian country singer Tommy Hunter was born in London, Ontario. Hunter joined CBC TV's "Country Hoedown" in 1956 as rhythm guitarist with King Ganam's Sons of the West. "The Tommy Hunter Show" succeeded "Country Hoedown" on the CBC network in 1965. It became one of the most popular TV variety programs in the country, and received international exposure via The Nashville Network pay TV channel in the US. When the CBC cancelled "The Tommy Hunter Show" in 1992, it was the longest-running music show on any North American network. Hunter is known as "Canada's Country Gentleman," and has received several J no Awards as Canada's best male country singer.
http://www.fmsystems.net/index.html?frm-r-tommyhunterlink.html
1938 - Jezebel, directed by William Wyler, opened in United States theaters. The film starred Bette Davis, Henry Fonda, George Brent, and Fay Bainter. Davis won her second Oscar as a ruthless Southern belle who goes too far to make fiancé Fonda jealous. Bainter received a Best Supporting Actress Oscar, and the film was nominated for a Best Picture Oscar. Bette Davis starred in a series of acclaimed films that won her Best Actress nominations for five consecutive years: Jezebel (1938), Dark Victory(1939), The Letter (1940), The Little Foxes (1941), and Now, Voyager (1942). In 1950, she won the New York Film Critics' Best Actress Award for her stunning performance as actress Margo Channing in All About Eve. Her career tapered off in the late 1950s but revived in 1962 with her leading role in Whatever Happened to Baby Jane?. She spent most of the 1970s doing television work until cancer forced her to slow down. In 1977, she became the first woman to receive the American Film Institute's Life Achievement Award, and her filmography includes more than 80 works. She wrote two autobiographies, The Lonely Life in 1962 and This 'N' That in 1987, and has been the subject of many biographies. She died of cancer in 1989.
1938 - The day: the 10th of the month. The movies being celebrated were for the year 1937, whose numbers add up to 10 (1+9, 3+7); and it was the 10th Annual Academy Awards. We wonder if these winners were superstitious or had some reason to think that the number 10 was lucky. Two awards were won by "The Life of Emile Zola", a Warner Bros. movie, produced by Henry Blanke, Best Picture honors and Best Actor in a Supporting Role to Joseph Schildkraut. Other lucky recipients of the coveted prize awarded by the Academy of Motion Picture Arts and Sciences at Los Angeles' Biltmore Hotel were Leo McCarey as Best Director for "The Awful Truth"; Spencer Tracy for his Best Actor role (Manuel) in "Captains Courageous"; Luise Rainer for her Best Actress role (O-Lan) in "The Good Earth"; Alice Brady as the Best Actress in a Supporting Role (Molly O'Leary "In Old Chicago") and Harry Owens for his Best Music/Song, "Sweet Leilani" from "Waikiki Wedding".
http://www.infoplease.com/ipa/A0148062.html
1939 - The Little Princess, starring Shirley Temple and based on Frances Hodgson Burnett's novel, opened in United States theaters.
1940- Dean Torrance of the surfing music duo of Jan and Dean was born in Los Angeles. He went to the same high school I did, University High School in Los Angeles. He really was a "surfer." In 1959, Dean and Jan Berry had their first top-ten hit, "Baby Talk," which was arranged by the then-unknown Herb Alpert. Their biggest success came in 1963 with the number-one song "Surf City," written by Brian Wilson of the Beach Boys. In 1966, Jan Berry suffered brain damage when his car rammed into a parked truck in Los Angeles. That ended Jan and Dean's career, although they have performed together occasionally since Berry's recovery in 1973. Dean Torrance turned to designing album covers as head of Kitty Hawk Graphics in Hollywood.
http://www.jananddean.com/
http://www.jananddeanstory.com/
1941 - The Brooklyn Dodgers announced their players would wear batting helmets for the 1941 season. General Manager Larry McPhail correctly predicted all baseball players would wear the new devices soon
1944-vibraphone player David Friedman born New York City
http://www.dmprecords.com/CD-503.htm
1945 - 300 United States B-29 bombers devastated Japan's capital in what became known as the Great Tokyo Air Raid in World War II. The firestorm they created killed 100,000 people.
http://www.cafb29b24.org/history-b29.shtml
http://history.independence.co.jp/ww2/eng/phtop.html
http://www.smh.com.au/articles/2002/04/11/1018333400535.html
1948 -- Zelda Fitzgerald and eight other women killed in sanitarium fire in Asheville, North Carolina. Trapped on the third story, she dies at 48. . Both she and her husband were alcoholics, which affected her earlier than it did F. Scott. ( here is corroboration of the date, but go back to the beginning and read the chronological series of her life to better understand their "condition." Simply put: Once you become a pickle, you can't go back to being a cucumber.
http://www.zeldafitzgerald.com/chronology/chronology_30.asp
More information of Zelda Fitzgerald
http://www.sc.edu/fitzgerald/zeldabib.html
http://www.poprocks.com/zelda.htm
http://www.alabamatravel.org/central/szfm.html
http://www.zeldafitzgerald.com/chronology/chronology_30.asp
1949—Top Hits
Far Away Places - Margaret Whiting
Powder Your Face with Sunshine - Evelyn Knight
Galway Bay - Bing Crosby
Don't Rob Another Man's Castle - Eddy Arnold
1956 - Louisa May Alcott's popular novel, Little Women, was again adapted for the screen, and opened in movie theaters on this date. This version starred June Allyson, Peter Lawford, Margaret O'Brien, Elizabeth Taylor, Janet Leigh, Rossano Brazzi, and Mary Astor. The film won an Oscar for Best Art Direction-Set Decoration, Color (1949).
1957—Top Hits
Young Love - Tab Hunter
Young Love - Sonny James
Round and Round - Perry Como
There You Go - Johnny Cash
1959 - Tennessee William's play "Sweet Bird of Youth", opened at the Martin Beck Theatre in New York City, starring Geraldine Page, Paul Newman, Rip Torn and Diana Hyland. Critics called Page "fabulous" and said Newman was "the perfect companion piece."
1959- Elvis Presley's "I Need Your Love Tonight" backed with "A Fool Such as I" is released on RCA Records. The following day, based on advanced orders for the disco totaling nearly one million, RCA ships a gold record for the platter to Elvis, who is stationed in Germany.
1960 -a heavy snowstorm left 10 inches in Georgia, 22 inches in Tennessee, 24 inches in Kentucky and 15 inches in Virginia. Many buildings collapsed from the weight of the snow.
1961- Twenty-two year old songwriter Jeff Barry whose "Tell Laura I Love Her" was a Top Ten hit for Ray Peterson, signs an exclusive writing and recording deal with Trinity Music. In 1962, he hooks up with Phil Spector and Shadow Moaton, and with his new wife Ellie Greenwich, they start cranking out the hits. They include "Da Doo Ron Ron" and "Then He Kissed Me" (Crystals), "Be My Baby" (Ronettes), "Chapel of Love" (Dixie Cups), "Do Wah Diddy" (Manfred Mann), "Leader of the Pack" (Shangri-Las) "River Deep , Mountain High" (Ike and Tina Turner), "Hanky Panky" (Tommy James) and "Cherry Cherry" (Neil Diamond).
1965—Top Hits
My Girl - The Temptations
The Jolly Green Giant - The Kingsmen
Eight Days a Week - The Beatles
I've Got a Tiger by the Tail - Buck Owens
1965 - Walter Matthau and Art Carney opened in one of Neil Simon's greatest theatrical triumphs, "The Odd Couple"; which would also become a television hit starring Tony Randall as the tidy Felix Ungar and Jack Klugman as slovenly sportswriter, Oscar Madison.
1965-Heather Farr, golfer born at Phoenix, AZ. Farr was an outstanding amateur golfer and a promising member of the LPGA tour when she was stricken with breast cancer in 1988. Radical treatment allowed her to fight the disease with great courage for five years without losing her spirit or sense of humor. In Farr's honor, the LGPA annually present the Heather Farr Player Award to the golfer, "who, through her hard work, dedication, and love of the game of golf, has demonstrated determination, perseverance and spirit in fulfilling her goals as a player." Died November 20,1993.
http://www.grayhawkgolfclub.com/heather.html
http://www.lpga.com/utility/index.cfm?cont_id=134225
1968 -- César Chávez breaks his fast at a mass in Delano's public park with 4,000 supporters at his side, including Senator Robert Kennedy.
http://www.sfsu.edu/~cecipp/cesar_chavez/achieve.htm
1969 - James Earl Ray was sentenced in Memphis, Tennessee, to 99 years in prison for the murder of Martin Luther King Jr. in April 1968. The King family believes he is not the one who pulled the trigger.
1973—Top Hits
Killing Me Softly with His Song - Roberta Flack
Dueling Banjos - Eric Weissberg & Steve Mandell
Love Train - O'Jays
'Till I Get It Right - Tammy Wynette
1977- Pink Floyd's album "Animals" was certified platinum - one million copies sold - in the US.
1978-"The Incredible Hulk" premieres on TV. A wonderfully campy action series based on the popular Marvel comic books as well as a modern-day Jekyll and Hyde story. Bill Bixby played the erudite scientist, Dr. David Banner, who accidentally exposed himself to a gamma radiation. When provoked, Banner metamorphosed into the shirt-shredding, body-baring, green-skin, snarling Neanderthal Hulk. The 6'5" 275-lb former Mr. Universe, Louis Ferrigno, played the largely non-speaking part of the Hulk.
1978- The Bee Gee's "Night Fever" moves into the #1 spot on the chart. It replaces another Gibb Brothers tune, "Stayin' Alive."
1981-New Denver Broncos owners Edgar F. Kaiser, Jr., named Dallas Cowboys offensive coordinator Dan Reeves head coach. In 12 seasons, Reeves too the Broncos to three Super Bowls and compiled a 117-79-1 record.
1981—Top Hits
I Love a Rainy Night - Eddie Rabbitt
9 to 5 - Dolly Parton
Keep on Loving You - REO Speedwagon
Do You Love as Good as You Look - The Bellamy Brothers
1982- known as the Jupiter effect, the much-talked-about and sometimes-feared planetary configuration of a semi-alignment of the planets on the same side of the sun occurred on this date without causing any of the disasters or unusual natural phenomena that some had predicted.
1985 - The Dallas Mavericks' Dick Motta became the fourth coach in the National Basketball Association to win 700 games as the Mavs beat the New Jersey Nets 126- 113. The three other coaches in NBA history to have that many wins were: Red Auerbach (938 games), Jack Ramsey (733 games) and Gene Shue (717).
1986-A Green Beret camp was overrun by about 2000 North Vietnamese troops after a 72-hour siege. About 200 U.S. and South Vietnamese troops were killed or captured at the Special Forces base in the Ashau Valley.
1986 -severe thunderstorms and tornadoes hit Indiana, Kentucky, and Ohio. A total of 19 tornadoes occurred. 3 of the tornadoes in Indiana reached F3 intensity (winds 158-206 mph). A densely populated subdivision of southeast Lexington, Kentucky was heavily damaged by a tornado. 20 people were injured and 900 homes were damaged or demolished. A very strong thunderstorm downburst hit the Cincinnati area. At the Greater Cincinnati airport, windows were blown out of the control tower, injuring the 6 controllers on duty. At Newport, Kentucky, 120 houses were destroyed from winds estimated from 100 to 140 mph.
1989—Top Hits
Lost in Your Eyes - Debbie Gibson
The Lover in Me - Sheena Easton
The Living Years - Mike & The Mechanics
I Still Believe in You - The Desert Rose Band
1989 –Thirty-four cities in the central and southwestern US reported record high temperatures for the date. The high of 85 degrees at Hanksville, Utah was a record for March and Pueblo, Colorado equaled their March record of 86 degrees. Hill City, Kansas warmed from a morning low of 30 degrees to an afternoon high of 89 degrees.
1990 - American Jennifer Capriati, at 13 years and 11 months, became the youngest player ever to reach the final of a professional tennis tournament, an event in Florida.
1993-Giants Hire a Woman PA Voice: The San Francisco Giants made baseball history by hiring Sherry Davis to be the team's public address announcer. Davis, a legal secretary, became the first woman PA voice in the major leagues after having done voice-over work since 1981.
1993- Michael Jackson, in a live TV interview with Oprah Winfrey, said he had an inherited disorder that causes skin pigmentation to fade. He denied altering most of his face, but did admit to minor cosmetic surgery. Jackson also said he finds the comfort in children and animals that he missed in a friendless, workaholic childhood. In the wake of Jackson's first solo interview in nearly a decade, sales of his "Dangerous" album, released 14 months earlier, skyrocketed
1995- Citing the labor unrest as the reason, former Chicago Bulls great Michael Jordan announces he is leaving baseball to return the NBA.
----------------------------------------------------------------

Winter Poem
Warm Winter Brew
This is an easy thoughtful gift. Just put this poem with a packet of apple cider and tie on a cinnamon stick with a piece of raffia. Or use a packet of hot chocolate mix. What could be easier!
Warm Winter Brew
© 2001 by Shirley Thomas
@ CraftSayings.com


Brrrrr! It's cold out today.
Inside I think we should stay.
So I'd like to share with you
my special warm winter brew.
I filled it with the whistling of birds,
a bit of spring too pretty for words,
the sweetest scent of the first flowers
and the freshness of spring showers.
I packed it full of laughter so fine,
laced with lots of dazzling sunshine,
that I picked on a summer day
along with some fun and play.
I put in the sound of leaves rustling
and flying in the air all bustling.
And I put in just a little nip of wind
to give it a bit of a kick, my friend.
So sip and think of days to come.
They'll be filled with lots of fun...
Getting together with friends too,
and like this, warming thru and thru!
Try this. Take your spouse out to lunch, just the two of you, at least once a week. Make a Friday or Saturday date. And demonstrate your youth with a fun thought, just as a