Sales
Position available for experienced salesperson to solicit direct business for equipment & vehicle leasing company located in Maryland. Madison Capital provides lease financing nationwide, in Canada and Puerto Rico
Call either Nancy Pistorio (800.733.5529 ext 7325) or Allan Levine (800.733.5529 ext 7337)
About the Company: We are a direct funding source for most types of equipment and all makes of vehicles. We have brokerage capability and experience for equipment transactions up to $10,000,000.


Monday, March 9, 2009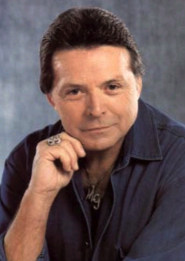 Headlines---
Classified Ads---Sales
US Bancorp Manifest Appeals $59 million verdict
"J'Accuse" by 12 employees of Puget Sound Leasing
by Christopher Menkin, Publisher
Major Decision: IFC Credit loses SOS Appeal
Classified ads---Help Wanted
Leasing News Top Stories---March 2-March 6
Placard—Messy Desk
Bank Beat—One Bank Failure, $500B for FDIC
Wednesday, March 11 Boston Lunch Open to All
Leasing 102 by Mr. Terry Winders, CLP
"0" TRAC transactions
Help Wanted Ads Work at Leasing News
Fitch Reports Dell "A"/2010 self funding
Pressure to know who got AIG bailout blns
Reports name AIG's derivative counterparties
Tough call: Mercer cuts 200 leased truckers
U.S. should let some big banks fail
A Rising Dollar Adds to the Crisis Abroad
A Matrix of News Winners Buoys NBC
News Briefs---
You May have Missed---
"Gimme that Wine"
Today's Top Event in History
This Day in American History
SuDoku
Daily Puzzle
GasBuddy
Weather, USA or specific area
Traffic Live----
######## surrounding the article denotes it is a "press release"
-------------------------------------------------------------------

Classified Ads---Sales

Cherry Hill, NJ
College grad seeking entry level sales position for equipment leasing and financing in small to mid-size ticket markets. Have 6 months experience in the industry and self-motivated. Contact Matt at 609-280-2178 or
email at mkuzan@gmail.com

Chicago, IL
Sales Executive or Senior Manager, with responsibility for leasing capital equipment in support of transactions based on current market values, market potential and economic trends.
tomvolk53@hotmail.com
Fort Myers, Florida
Very experienced and strong skills with both Captive and Specialty Sales and Sales Management. Over 20 years, will relocate and travel- successful and team player .
e-mail: tlinspections@gmail.com
Fresno, CA
Aggressive, competitive self-starter w/successful vendor/direct equipment
leasing and asset-based lending experience seeks return to leasing industry
after successful stint in business banking sales.
Email: dsp559@hotmail.com
Resume
Minneapolis, MN
16 years leasing experience from micro to large ticket market, variety of equipment. Most recently calling on vendor telecom dealers in Upper Midwest.
golfadm@yahoo.com
Montgomery, AL
Individual with 10 years advertising sales exp. & 7 years insurance sales exp. Wants independent contractor situation in Alabama.
Work with leasing company or broker.334-590-5133
E-mail: billmcneal2003@yahoo.com
Open
Many years of successful experience in niche leasing. Seek position with bank or other self-funded entity. Position and/or location secondary to company profile.
Email: David34983@comcast.net
Orange County, CA
19+ years of successful marketing to the broker/lessor community representing one funding source owned by several parent companies.
Email: oc49ersteve@sbcglobal.net
Oklahoma
Over 30 years of financing experience, resume posted at www.geocities.com/bobbybenmoore, phone 580-351-2531
Philadelphia Metro Area - 30 Years experience Healthcare sales/ management- 3 years experience newly create "small-ticket" healthcare division. Good success - Mitch Utz 215-460-4483 mitutz@msn.com
Pittsburgh , PA
Aggressive self starter looking for leasing position w/10 plus yrs sales exp., plus banking experience 814-227-4592
mwiser500@hotmail.com
Pittsburgh, PA
Over 25 years of leasing experience including Captive, Dealer, Broker, and Third Party. Multiple equipment types. Seeking a Territory or National Sales position.
vsiegel2@aol.com
San Francisco Bay Area:
Business Development "Hunter" with transferable book of business in multiple segments: commercial construction, technology, fitness, etc. Years of managerial experience: can also be a "player/coach". E-mail: VdrPgmBizDev@aol.com
Texas/Oklahoma
15 year lease vet looking for plact to take business.great references. all major equipment types. open to compensation. please contact if interested.
E-mail: bankingdallas@yahoo.com
For a full listing of all "job wanted" ads, please go to:
http://www.leasingnews.org/Classified/Jwanted/Jwanted.htm
To place a free "job wanted" Leasing News ad:
http://www.leasingnews.org/Classified/Jwanted/Jwanted-post.htm
ELFA Career Center: Job Seekers (free):
http://careers.elfaonline.org/search.cfm
--------------------------------------------------------------

US Bancorp Manifest Appeals $59 million verdict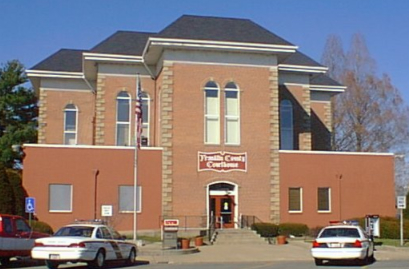 Franklin County 2nd Judicial Court House
In a case very reminiscent of NorVergence, involving software, Lyon Financial Services, doing business as U.S. Bancorp Manifest Financial Services, a wholly owned subsidiary of U.S. Bank, lost a case to Christopher Rural Health Planning (CRHPC.) An Illinois Franklin County Jury in Benton awarded the plaintiff $59 million.
The suit stemmed from CRHPC's software systems that it leased to obtain electronic medical records and patient data. The suit started in 2005 and it appears the only company with deep pockets to be sued wound up being the lessor.
The leases were all over the country to physicians, and reportedly the software never worked. According to the jury's findings, Lyon was found to have concealed evidence of altered leases, plus concealed their knowledge of problems with the software. The issue of warranty was with the seller, they claimed, but lost their case in the 2nd Judicial Circuit.
--------------------------------------------------------------

"J'Accuse" by 12 employees of Puget Sound Leasing
by Christopher Menkin, Publisher
Leasing News was the first media to break this story in November receiving inside information from current and ex-employees of Puget Sound Leasing, Issaquah, Washington.
Perhaps one of the most revealing "on the record" documents about "security deposits," "extra lease payments," and "purchase options" I have ever seen in print follows this report.
I personally implore every reader to make the time to read the "complaint" from the docket history. It is 32 pages and can be read "on line" or printed to be read later. In addition, the response to the complaint is included with its "exhibits" and should also be read.
This article is not meant as an on line "court case," but a news story presenting both sides from the many pages filed to date in public court regarding
2:09-cv-00056-TSZ First Sound Bank v. Larasco Inc et al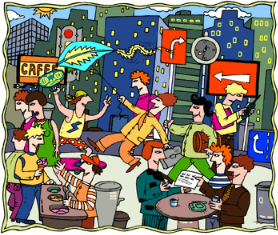 Secord's Pizza Party
In the case of January 14, 2009 First Sound Bank vs. Larasco Inc. plus both founders, Defendant Louis A. Secord, Jr., an individual, Defendant, Richard A Secord, an individual, the plaintiffs requested time to review the 32 page complaint as described by their attorney Diana S Shukis, "…dramatically expanded and new allegations, ostensibly supported by 12 declarations of FSB employees, attorneys and hired consultants which contain 80 pages (excluding exhibits) of allegations from accounting fraud to racism
and sexism."*
Puget Sound Leasing is now part of First Sound Bank, Seattle, Washington, operating, taking on new business, but at the same time filing two suits, the one noted above, and another involving 12 banks (16 attorneys) who purchased leases from Larasco, the parent of Puget Sound Leasing sold to the bank with covenants from the founders, one who as serving on the board of directors and reportedly formally "escorted" out of the bank.
The original complaint was amended and that is what the defendants requested time to respond. There are statements, exhibits, counter statements, flying about at this time; too numerous to reproduce here. While revealing in itself, the Puget Sound Leasing Complaint against Larasco and the Secords regarding the company's prior practice of residuals, deposits, extra lease payments, purchase options is quite damning. Here, for the first time: from actual employees, sworn under oath to tell the truth, "on the record," with much courage, explain how the process worked.
A response from Louis A. Secord, Jr. follows with a 39 page response with 93 pages Exhibit "A." It should be noted there are responses to Mr. Secord, as well as other documents asking for writs of attachments for information, as well as documents that appear to support the original complaint as well as John Deane's Legal Expert opinion. Due to space limitations, they are not included here but may be in future stories as this case continues.
These are some of the highlights of the 32 page First Sound Bank complaint, starting from the beginning, and then to some very revealing mea culpa "confessions" from employees:
With the Secords absent from PSL's headquarters for the first time, long-time PSL employees began coming forward to FSB's Shaughnessy with shocking disclosures about fraudulent and illegal business practices the Secords had ordered them to undertake. See Section II.F, infra. The recently-discovered practices, which pervaded PSL's accounts, are described in declarations submitted herewith of the PSL employees who conducted the fraudulent practices at defendants' direction. These practices included: the posting of fictitious payments on PSL's accounting system and the use of other fraudulent accounting techniques to disguise defaulted leases, see Section II.F.1, infra; the fraudulent forfeiture of customers' security deposits for the purpose of creating millions of dollars of additional "income" to PSL, even when the customers' accounts were current and there was no basis for the forfeitures, see Section II.F.2, infra; and tax fraud and the illegal destruction of thousands of tax-related documents, see Section II.F.2.b, infra.
To place PSL's business practices in context, FSB has retained John Deane (Founding Principle of The Alta Group. Ed), a leading expert in the leasing industry. Mr. Deane has served as CEO of three leasing companies, as chairman of the leasing industry's national trade association (Equipment Leasing and Finance Association. ed), and has testified on leasing issues numerous times for the United States Department of Justice. Mr. Deane has identified ten separate practices of PSL that he concludes are "fraudulent," "egregious," and caused the overvaluation of PSL.
In marketing its portfolios to Investor Banks, including FSB, PSL emphasized that PSL's delinquency rate was very low. Blair Decl. ¶ 9. On numerous occasions, Louis Secord told FSB executives Don Hirtzel, Steve Shaughnessy and Jan Gould that PSL's delinquency rate was less than 1%. Hirtzel Decl. ¶ 37; Shaughnessy Decl. ¶ 16; Gould Decl. ¶ 3. In discussions during 2007 about purchasing lease portfolios, Louis Secord provided FSB management with an illustration showing that PSL's delinquency rate had been below 1% every month since late 2003—an extraordinary record. Shaughnessy Decl. Ex. A (p. 12). Similarly, Louis Secord told FSB on numerous occasions that PSL's charge offs were "insignificant." Hirtzel Decl. ¶ 37; Shaughnessy Decl. ¶ 17; Gould Decl. ¶ 3.
Louis Secord also boasted about PSL's accounting and management practices. Louis Secord told FSB that he and his brother were both former bankers (at Seattle-First National Bank), and that he served on the board of Issaquah Bank. Shaughnessy Decl. ¶ 18. Louis Secord told FSB management that PSL was "run like a bank" and "reported like a bank."
PSL underwent substantial growth over the period 2003 through 2007. Blair Decl. ¶ 10. In 2003, PSL originated about $30 million in new leases; in 2007 PSL's new lease originations increased to about $80 million. Id. Over the same period, PSL began looking for a buyer. Id. ¶ 11. PSL discussed a possible merger with, or acquisition by, Banner Bank and Columbia Bank, but neither transaction was consummated.
In a May, 2007 letter accompanying PSL's 2006 financial statements, Louis Secord stated that PSL's 2006 delinquency rate was 0.29%, and charge offs for all of 2006 were only $229,000.
In November 1, 2007, PSL upgraded to a lease accounting system called InfoLease, which employs double-entry accounting and other safeguards against fraud. Sutphen Decl. ¶ 6. In its first month under the new system, PSL—which had reported a delinquency rate of less than 1% for 47 straight months—immediately saw its delinquency rate more than triple, from 0.82 % to 2.54%.
Then, in June or July 2008, after a review of the Leasing Division's performance for its first quarter as part of FSB, Gould made a startling additional discovery: about $2 million of leases on the Leasing Division's books were more than 180 days overdue and had to be charged off as nonperforming. Gould Decl. ¶ 15. The great majority of these leases had been delinquent at the time of the asset purchase, but PSL had not reported these as delinquent either at closing or in the four months following closing.
The Secords did not dispute that the delinquent leases had to be charged off, and they initially told FSB management that they would take responsibility for the losses. Shaughnessy Decl. ¶ 28, 30. At an FSB board meeting, Louis Secord told the Board that he would "make the bank whole" for these losses
Shortly after FSB removed the Secords, long-term PSL employees began voluntarily coming forward to members of FSB management with startling disclosures of blatant fraud by the Secords in the course of running PSL's business. These practices, which are summarized below, are thoroughly described in the declarations of employees Jennifer Wright, Theas St. Pierre, Tammy Kady, and Douglas Blair. FSB has also submitted the declarations of John Deane, a leading expert in leasing, and Paul Sutphen, a forensic accountant and fraud examiner. As explained by Mr. Deane, the practices described by the PSL employees are "not consistent with accepted equipment leasing/lending industry
from the repossession were sometimes sufficient to "fund" the lease payments for as long as two years, allowing PSL to prevent the account from appearing to be delinquent for that period of time. . . . PSL's practice of "paying ahead" leases misrepresented the status of defaulted, unsecured leases by falsely making them appear current.
"Extensions": PSL also disguised delinquent accounts by giving "extensions" to customers, sometimes without the lessee's request or knowledge. Wright Decl. ¶ 22. Louis Secord would instruct Jennifer Wright to "extend the terms of the lease by adding the delinquent payments onto the end of the lease." Id. "For example, if a lease set to terminate in January, 2010 was three months overdue, Louis Secord would instruct me to re-set the term to expire in April, 2010, effectively changing the status of the payment from an overdue payment to a payment due in the future." Id. This caused a further artificial reduction in the delinquency rate.
PSL's lease agreements provided that PSL would return customers' security deposits to them at the end of the lease if the lessee had satisfied its lease obligations. Shaughnessy Decl. Ex F. However, Louis Secord (typically referring to these deposits as "our money") routinely caused customers to forfeit their security deposits—even where there was no basis for the forfeiture—as a way of increasing PSL's revenue. Wright Decl. ¶ 13. According to PSL employee Ms. St. Pierre, "Louis Secord's decision to forfeit a particular security deposit was based not on the status of the account, but on his judgment about how much additional income he wanted to generate in this manner."
"Louis Secord would ask me or someone in my department to print a report listing all of PSL's leases and the amount of the security deposit being held on behalf of each lessee. Louis Secord would then go down the list and make checkmarks next to the lessees whose deposits he wanted to forfeit.
After Louis Secord finished making his selections of security deposits to forfeit, he would ask me or Jennifer Wright to add up the total amount of income that would be generated by his selection.
"After we told him the total, he would sometimes ask for the list back and select additional deposits to be forfeited. For this reason, it was my impression that Louis Secord had a goal in mind of the amount of income he wanted to generate through security deposit forfeitures.
Once Louis Secord was satisfied with the amount of security deposits he had selected, he would instruct me or Jennifer Wright to cause the accounting system to forfeit the selected deposits, crediting them to PSL's income. Before we forfeited a security deposit, the security deposit would appear as a PSL liability because it was money owed to the lessee. After we forfeited the security deposit, the security deposit would show as income to PSL for that quarter."
"PSL generated a huge amount of income through this practice: forfeitures exceeded $1 million per quarter on multiple occasions, and reached as much as $1.4 million one quarter." Wright Decl. ¶ 14; St. Pierre Decl. ¶ 16. Ironically, at the same time it was improperly forfeiting deposits of this magnitude, PSL was boasting to Investor Banks that less than 1% of PSL's leases were delinquent.

"PSL did not notify customers that it had forfeited their security deposits." Wright Decl. ¶ 15. "Sometimes, however, customers would call PSL at the end of their lease term to find out why the deposit had not been returned. Jennifer Wright explains:
"PSL regularly received phone calls from customers asking why they had not received refunds for their security deposits. Steve Twidwell directed me and other PSL employees to tell the customer that an oversight had occurred and that we would issue the refund. However, Richard Secord, who was responsible for making out the checks, would generally not issue the refund unless the customer called two or three more times (a total of three or four calls) asking for payment.
However, it was my experience that most customers whose security deposits had been incorrectly forfeited never called or otherwise asked for their deposits to be returned. Almost all of PSL's customers were businesses, and many were small businesses. Often, the representative of the customer responsible for entering into the lease was no longer employed by the customer by the time the lease concluded. For this reason, it was my observation that many of our customers did not know they were entitled to return of security deposits, and others simply forgot about the security deposits.
Wright" Decl. ¶¶ 19-
"PSL and the lessee executed a rider (a "Put Rider") stating that the lessee would purchase the leased equipment at the end of the lease term. Shaughnessy" Decl. Ex. G (p. 85)." PSL issued two types of Put Riders: "Dollar Put Riders" provided that the lessee would purchase the equipment for one dollar, and "FMV Put Riders" provided that the Lessee would purchase the equipment for fair market value." Wright Decl. ¶ 24.
"Because Put Riders gave the lessees the right to take depreciation, their existence made it improper for PSL to take depreciation on the leased equipment". Deane Decl. ¶ 14(e). FSB recently learned that PSL "solved" this problem by ordering that all of the Put Riders be destroyed, leaving no evidence of them in the leasing files in case of an audit. As is explained in the Declaration of Jennifer Wright:
"In about 2001, I was told that PSL was concerned that the existence of the Put Riders could cause tax problems for PSL in the event of an audit. PSL held a "pizza party," where PSL employees went though all of the leasing files and pulled out the Put Riders. The Dollar Put Riders were destroyed, and the FMV Put Riders were given to Louis Secord, who maintained them in his office. It was my impression that Louis Secord wanted to keep copies of the FMV Put Riders because it was desirable to PSL to be able to require the lessee to purchase the leased equipment at fair market value at the end of the lease term.
In the years following the "pizza party" described above, PSL continued to create and sign Put Riders when the customer executed lease documents. However, after the papers were signed (but before they were scanned and copied) the processing staff was directed to destroy the Dollar Put Riders and give the FMV Put Riders to Louis Secord to keep in his office. However, members of the processing staff were uncomfortable doing so and, without the knowledge of PSL management, secretly maintained the Dollar Put Riders in their desks. I recently collected these riders and provided them to counsel for FSB.
"First, many of these residual payments were owed to brokers, not to PSL. While the residual payment PSL customers owed PSL were generally set at $1, some of PSL's brokers were authorized by PSL to collect an additional residual equal to 10% of the leased equipment from the customer at the end of the lease." Kady Decl. ¶ 17. "This receivable belonged to the broker, but PSL accounted for broker residuals as if they were payments due to PSL. Id. FSB estimates that $250,000 of the residuals it purchased belonged to brokers." Shaughnessy Decl. ¶ 37.
"Second, PSL improperly included "boosted residuals" as receivables. The Dollar Put Riders provided that, if the customer defaulted on the lease, the customer lost its option to purchase the equipment for $1, and that "any option to purchase, if offered by the Lessor, will be based on the fair market value of the equipment." Shaughnessy Decl Ex. G (p. 85). Under this provision, PSL had no legal entitlement to collect a fair market value residual at the end of the lease, and it was unlikely that it would do so because the lessee was in default.
Louis A. Secord, Jr. responded to the complaint, here are brief highlights and the 39 page response follows:
11.1 Initial Collection and Treatment of Security Deposits
11.1.1 PSL required lessees to place with PSL a security deposit in the amount generally equal to two months' lease payments. The treatment of these amounts was governed solely by the terms of the lease agreements. See Docket 17-2, p.70. PSL's leases generally provided language similar to the following:
"7. SECURITY. As security for prompt and full payment of rent, and the faithful and timely performance of all provisions of this Lease, and any extension or renewal thereof, Lessee has pledged and deposited with Lessor the security amount set forth in the section shown as 'TERMS'. In the event any default shall be made in the performance of any of Lessee's obligations under this Lease, Lessor shall have the right, but shall not be obligated to apply said security to the curing of such default. Upon notice that Lessor has applied any portion of the security to the curing of any default Lessee shall, within ten (10) days, restore said security to the full amount set forth above. On the expiration or earlier termination of this Lease, or any extension or renewal hereof, provided Lessee has paid all of the rent herein called for and fully performed all of the other provisions of this Lease, Lessor will return to Lessee any then remaining balance of said security. Lessor shall not be required to keep the security deposit separate from its general funds and Lessee shall not be entitled to any interest thereon."
I did not refer to lessee's security deposits as "our money." I likely explained to clerical employees, like Ms. Wright and Ms. St. Pierre, in the event a lessee failed to make a payment or otherwise owed to PSL funds under its lease agreement, PSL would pay from its own revenues the amounts due to Investor Banks, or for personal property taxes, sales taxes, and insurance premiums, even where PSL had not yet received those amounts from the lessees. Each month, PSL would then appropriately apply lessees' security deposits to these amounts due and owing.
11.1.3 Under the terms of the lease, PSL had the right to apply security deposits to delinquent payments and to a number of other owing costs and fees. The terms of the lease do not require notification to the lessee of forfeiture; however, PSL would often inform customers
of forfeitures and inform them that under the terms of the lease they had 10 days to replenish the deposit amount, otherwise they would be in default of the lease and recovery procedures would
commence, including but not limited to the repossession and sale of the leased equipment.
12.3 Additional Compensation for Brokers. Residual sharing agreements enabled brokers to quote customers whose lease terms would ordinarily end in a nominal residual of $1, a
larger residual purchase price. If the broker was successful in negotiating this larger residual, a secondary agreement was entered into between the broker and PSL providing for the sharing of
this surplus amount, if and when it was paid. This was a convenient method for brokers to earn additional commission-like compensation.
12.4 Post-Booking Residual Sharing Agreements Approved by John Olah. Problems arose when some leases were entered in the lease management and accounting system with a $1 residual, and brokers later submitted to John Olah a residual sharing agreement. Mr. Olah authorized these agreements and kept these unrecorded and unagreed-upon residual sharing agreements in his desk, and no one else at PSL would know about them. These residual sharing agreements were now separate from the lease file and unknown to PSL. Because the lease management and accounting system only showed the $1 residual, this amount would be used to settle the lease at the end of its term. As a result, after collecting the $1 residuals booked on the system from the lessee, brokers would contact PSL seeking payment of the residual amount in the residual sharing agreement that was signed by John Olah. This improper conduct was one of the many reasons John Olah was demoted from his position as Broker Manager. Despite Mr. Olah's improper conduct, and in an effort to maintain a positive relationship with brokers throughout the country, PSL often honored some of these agreements and paid the brokers. This improper conduct was one of the many reasons Mr. Olah was demoted from his position as Broker Manager at PSL. There were likely only a small number of such agreements out of the tens of thousands of leases PSL has booked, sold, and/or serviced over its 23 year history.
Signed March 2, 2009
* Diana S Shukis, Cairncross & Hempelmann Attorneys
Fifth of March, https://ecf.wawd.uscourts.gov/doc1/19713108479
32 Page Complaint: No. C09-0056 TSZ
First Sound Bank's Motion for Write of Attachment and Preliminary Injunction freezing assets
http://leasingnews.org/PDF/First_Sound_Bank_Secord.pdf
Louis A. Secord, Jr. Response (39 pages):
http://leasingnews.org/PDF/secord_declaration1.pdf
Secord Exhibit (93 pages, large file, long download
at least several minutes depending on your speed):
http://leasingnews.org/PDF/secord_declaration2.pdf
Previous stories (does not include-"Heard on the Grapevine"):
http://www.leasingnews.org/Conscious-Top%20Stories/First_Sound.htm
--------------------------------------------------------------

Major Decision: IFC Credit loses SOS Appeal
by Christopher Menkin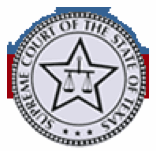 This is the famous NorVergence lease case where former IFC Credit Corporation, Morton Grove, Illinois, Vice-President John Estok, CLP, got caught in what the opposing counsel called perjury. IFC Credit was suing their lessee ( and had others) for the full amount owed, although it was revealed the company had over $2 million in holdbacks, according to the revelation by Escot in this specific case ( the opposing counsel had proof of the holdback.)
The case went through several appeals, costing over an additional estimated $50,000 for IFC, and the final appeal results in the original award which may include 18% interest from the date. Attorneys involved estimate the ruling may have cost IFC Credit $250,000 over $11,743 owed.
In this specific law suit, the "Equipment Rental Agreement" is for 60 months at $543.67 or $32,620.20. After testimony, it is learned that IFC paid NorVergence $11,743 for a $28,000 original invoice figure that yielded lease payments of $32,620.20. The original lease factor was .0194, but in "reality" was .0463 on a sixty month term.
This is the first time Estok admits to the holdbacks, which he guesses are over $2 million. The opposing counsel questions whether perjury is involved. By the way, Estok today remains a CLP.
Texas Judge Sally Montgomery County Court-at-Law 3 ruled in "04-04187-C Specialty Optical d/b/a SOS v. IFC Credit Corp.
"SOS properly cancelled the Lease with NorVergence. IFC takes nothing on its counterclaim. SOS shall recover court costs and reasonable attorney fees in the amount of $45,000.00 for trial, $30K for appeal, and $15 K for a petition for review to the Supreme Court of Texas, and $15K for responding to any unsuccessful appeal by IFC to the Supreme Court of Texas in the event the petition for discretionary review is granted per the parties stipulation."

The Supreme Court of the State of Texas did rule against informing by letter all the NorVergence lessees regarding the hold back. This may be a mute point at this time as IFC Credit did "settle" with the Federal Trade Commission on most of the 500 cases remaining. It should be pointed out there are those lessees who did not take the "settlement" and continue in court with IFC over full return of money and court costs.
Paradoxically when IFC credit settled with the FTC, they made the same agreement with the AGs of Missouri and Texas, so you may ask what was this SOS case in Texas all about?
Highlights from the eight page ruling:
Specialty moved for summary judgment prior to trial. IFC filed a response supported by the affidavit of executive vice-president Patrick Witowski. The affidavit stated that IFC took assignment of the Lease by paying the purchase price of $24,723.51, the amount of damages to which IFC claimed it was entitled to recover on its counterclaim for breach of contract. When it was subsequently disclosed that IFC paid only $11,743.67 of the full purchase price for the Lease, Specialty filed a motion for sanctions. The motion requested that IFC be sanctioned because Witowski's affidavit constituted perjury.
At the conclusion of the hearing, the trial court entered an order sanctioning IFC. The order requires IFC to send letters to all lessees against which it has made claims under leases or rental agreements acquired from NorVergence. The letter must explain the precise amount of money paid to NorVergence, the basis for and amount of any holdbacks, the basis for the holdback, and the manner in which the holdbacks were applied in IFC's accounting records. Although IFC is in litigation with many of the lessees, none are a party to this case. IFC is also ordered to provide copies of the letters to counsel for Specialty and to pay counsel for Specialty the sum of $13,600 as reimbursement for the fees to be incurred monitoring IFC's compliance. The order also awards $22,078.25 to Specialty for attorney's fees incurred in bringing the motion, and the sum of $803.92, representing two times the actual costs incurred by Specialty. In its ninth issue,
The record is also silent as to the court's rationale for requiring IFC to contact other lessees in other litigation or for the court's appointment of Specialty's counsel to police the notification process. Without guidance from the court as to the nature of the offensive conduct, we are unable to determine a relationship between the sanction, the conduct, and the abuse sought to be remedied. Accordingly, we conclude the trial court abused its discretion when it awarded sanctions against IFC. We sustain IFC's ninth issue.
III. CONCLUSION
Having resolved all of IFC's issues concerning the judgment against it, we affirm the trial court's judgment. We sustain IFC's issue concerning the award of sanctions, and vacate the trial court's order on sanctions.
Denial of Appeal:
http://leasingnews.org/PDF/Specialty_Optical_Petition_for_Review.pdf
Eight page copy of Supreme Court of Texas ruling:
http://leasingnews.org/PDF/IFC_v_Specialty_Optical.pdf
---Stories regarding S.O.S. and IFC Credit:
IFC to sue Leasing News for "Slander"
http://www.leasingnews.org/Conscious-Top%20Stories/Novergence_156.htm
"SOS v. IFC Credit Corp." Judge
http://www.leasingnews.org/Conscious-Top%20Stories/Novergence_157.htm
Judge Montgomery Rules
http://www.leasingnews.org/Conscious-Top%20Stories/Novergence_161.htm
Texas Judge Socks it to IFC Credit
http://www.leasingnews.org/Conscious-Top%20Stories/Novergence_163.htm
NorVergence articles:
http://www.leasingnews.org/Conscious-Top%20Stories/Novergence_main.htm
--------------------------------------------------------------

Leasing Industry Help Wanted
sales

Sales
Position available for experienced salesperson to solicit direct business for equipment & vehicle leasing company located in Maryland. Madison Capital provides lease financing nationwide, in Canada and Puerto Rico
Call either Nancy Pistorio (800.733.5529 ext 7325) or Allan Levine (800.733.5529 ext 7337)
About the Company: We are a direct funding source for most types of equipment and all makes of vehicles. We have brokerage capability and experience for equipment transactions up to $10,000,000.




VENDOR SALES SPECIALISTS
LEASING SALES PROFESSIONALS
Like selling vendor programs and large transactions?
Enjoy international financing programs?
Prefer the advantages of a commission only environment with the security of health and welfare benefits?
CLICK HERE to find out how to have fun again.

Vice President
Credit Manager/Funding Operations
Hands-on, professional and personable senior management team member to work with small ticket leases from the third party broker marketplace. Click here for more information.
About the company: Founded in 1982, we originate all of our leases through an independent network of lease brokers


Please see our Job Wanted section for possible new employees.
-------------------------------------------------------------

Leasing News Top Stories---March 2-March 6
Here are the top ten stories opened by readers:
(1) Benchmark Financial Group, Aliso Viejo, CA
Bulletin Board Complaint
http://www.leasingnews.org/archives/March%202009/03-02-09.htm#bbc
(2) IFC Credit/Pioneer Up-Date---LEAF, too
http://www.leasingnews.org/archives/March%202009/03-02-09.htm#ifc
(3) Looks like SunBridge has shut down
http://www.leasingnews.org/archives/March%202009/03-04-09.htm#sun
(4) Pioneer--IFC Credit-DZ Bank
http://www.leasingnews.org/archives/March%202009/03-06-09.htm#pioneer
(5) Marlin closes Two Office/28 employees let go
http://www.leasingnews.org/archives/March%202009/03-06-09.htm#mbs
(6) Correction: $2.25 credit reports/$100 site inspections
http://www.leasingnews.org/archives/March%202009/03-06-09.htm#correct
(7) HSBC Finance to continue
http://www.leasingnews.org/archives/March%202009/03-04-09.htm#hsbc
(8) Bank Beat ----Two More Banks Fail
http://www.leasingnews.org/archives/March%202009/03-02-09.htm#beat
(9) Sales make it Happen---by Kit Menkin
"Get off the Telephone"
http://www.leasingnews.org/archives/March%202009/03-04-09.htm#sales
(10) Elaborate leasing scheme leaves truckers out in the cold
http://www.landlinemag.com/Archives/2009/feb09/Features/snow_job.htm
Top Ten Archives:
http://www.leasingnews.org/Conscious-Top%20Stories/Ten_top_stories.htm
-------------------------------------------------------------

-------------------------------------------------------------

Bank Beat—One Bank Failure, $500B for FDIC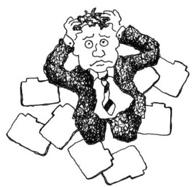 Christopher Dodd (D-Conn) introduced a bill to permanently raise the FDIC's borrowing authority from Treasury to $100 billion, plus temporarily increase it to $500 billion through Dec. 31, 2010. The House of Representatives this week passed a measure that would triple the FDIC's credit line to $100 billion and permanently raise the deposit-insurance limit to $250,000. The move was seen as a response to community and regional banks who stated a 20% emergency insurance fee would seriously cut into their earnings and make their situation of lending worse.
FDIC-insured banks lost $26.2 billion in the fourth quarter, the first loss for a three-month period since 1990. U.S. banks and other financial companies have reported about $800 billion in write downs and credit losses since 2007 in what is being called the worst financial crisis since the Great Depression.
CtW Investment Group has called on Bank of America's board to remove Kenneth Lewis as chairman and chief executive officer in light of his disastrous missteps.
http://www.bizjournals.com/tampabay/stories/2009/03/02/daily65.html?ana=from_rss
Freedom Bank, in Commerce, Georgia, with $173 million in assets and $161 million in deposits, became the 17th bank to fail this year. Northeast Georgia Bank of Lavonia, Georgia, will assume deposits and the banks four offices. As of March 4, 2009, Freedom Bank of Georgia had total assets of approximately $173 million and total deposits of $161 million. In addition to assuming all of the deposits of the failed bank, Northeast Georgia Bank agreed to purchase approximately $167 million in assets at a discount of $13.65 million. The FDIC and Northeast Georgia Bank entered into a loss-share transaction. Northeast Georgia Bank will share in any losses on approximately $96.5 million in assets covered under the agreement. The FDIC estimates that the cost to the Deposit Insurance Fund will be $36.2 million
http://www.fdic.gov/news/news/press/2009/pr09037.html
M&T, Buffalo, N.Y (NYSE: MTB) will pay $6.4 million in severance to the 521 employees losing their jobs as part of its pending $401 million acquisition of Provident Bancshare, Baltimore, Maryland's largest independent bank.
List of Bank Failures:
http://www.fdic.gov/bank/individual/failed/banklist.html
-------------------------------------------------------------

Wednesday, March 11 Boston Lunch Open to All
Boston Regional Luncheon
12:00 p.m. - 2:00 p.m.
Hosted by Larry LaChance, Bankers Capital
Owen O'Leary's
Southboro, MA
Cost: $25 Members; $50 Non-Members
llachance@bankers-capital.com
http://www.nefassociation.org/displaycommon.cfm?an=1&subarticlenbr=28
-------------------------------------------------------------

Leasing 102
by Mr. Terry Winders, CLP
"0" TRAC transactions
I have been asked to comment on the current trend to offer "0" TRAC residuals on TRAC leases. This is a practice of providing a full pay out of the vehicles cost, hence the "0" TRAC and then returning to the lessee whatever the unit brings, when it is sold at termination, as a reduction in rent. Lots of questions can form in your mind as to why would anyone "want" to do this. I suppose it reduces the risk to the Lessor because there is no residual risk and if it stands up to the tax requirements the Lessor will deduct the allowable capital recovery benefits except the rent income will be higher, lowering the value of the depreciation benefits. However the Lessee will get higher tax deductions because of the higher rent.
To begin the discussion let's look at the IRS approach to TRAC clause leasing.

"Terminal Rental Adjustment Clause" (TRAC ) lease is defined by the IRS as:
1986 Code – Subtitle F, Ch.79
(3) Terminal Rental Adjustment Clause Defined,
(A) In General, For purposes of this subsection, the term "terminal rental adjustment clause" means a provision of an agreement which permits or requires the rental price to be adjusted upward or downward by reference to the amount realized by the Lessor under the agreement upon sale or other disposition of such property.
Sec.7701(h)
Motor Vehicle Operating Lease,
(1) In General, for purposes of this title, in the case of a qualified motor-vehicle operating agreement which contains a terminal rental adjustment clause;
(A) such agreement shall be treated as a lease if (but for such terminal rental adjustment clause) such agreement would be treated as a lease under this title, and
(B) the lessee shall not be treated as the owner of the property subject to an agreement during any period such agreement is in effect
(2) Qualified Motor Vehicle operating agreement defined; For purposes of this sub section,
(A) In General , the term "qualified motor vehicle operating agreement" means any agreement with respect to a motor vehicle (including a trailer) which meets the requirements of subparagraph (B), (C), and (D) of this paragraph.
(B) Minimum Liability of Lessor, An agreement meets the requirements of this subparagraph if under such agreement the sum of.
i. The amount the Lessor is personally liable to repay, and
ii. The net fair market value of the Lessor's interest in any property pledged as security for property subject to the agreement, equals or exceeds all amounts borrowed to finance the acquisition of property subject to the agreement. There shall not be taken into account under clause (ii) any property pledged which is property subject to the agreement or property directly or indirectly financed by indebtedness secured by property subject to the agreement.
(C) Certification by Lessee: Notice of Tax Ownership, An Agreement meets the requirements of this subparagraph if such agreement contains a separate written statement separately signed by the Lessee,
i. under which the Lessee certifies, under penalty of perjury, that it intends that more than 50% of the use of the property subject to such agreement is to be in a trade or business, and
ii. which clearly and legibly states that the Lessee has been advised that it will not be treated as the owner of the property subject to the agreement for Federal income tax purposes.
(D) Lessor must have no knowledge that certification is false, Am agreement meets the requirements of this subparagraph if the Lessor does not know that the certification described in subparagraph ( C) (i)
is false.
The rule appears to require the Lessor to dispose of the vehicle to determine its true worth. If the vehicle is sold to the Lessee it appears that it infringes on the statement above 1(A) that it must be a (tax) lease without regard to the TRAC clause. Selling the asset below its FMV to the Lessee would appear to go against the ruling. There have not been a lot of tax cases on TRAC clause transactions but if this program continues I think there will be.
In discussions with many fleet users of TRAC clause leases they say that the original purpose was to reduce the monthly cost of obtaining good vehicles by making the payments match the actual loss in value that the vehicle suffers each month.
By placing a realistic residual on the vehicle that is guaranteed by the lessee it appears to accomplish this requirement. A "0" TRAC does not appear to follow the purpose of the TRAC Clause but at the same time it does not appear to break it. We will have to wait for the challenge in tax court and see the outcome. In any event the vehicle should be sold to an unrelated third party and not sold to the Lessee to avoid the question, is it a true lease without the TRAC Clause.

Mr. Terry Winders, CLP, has been a teacher, consultant, expert witness for the leasing industry for thirty years and can be reached at leaseconsulting@msn.com or 502-327-8666.
He invites your questions and queries.
Previous #102 Columns:
http://www.leasingnews.org/Conscious-Top%20Stories/Leasing_102/Index.htm
(This ad is a "trade" for the writing of this column. Opinions
contained in the column are those of Mr. Terry Winders, CLP)
-------------------------------------------------------------

Help Wanted Ads Work at Leasing News
Help Wanted Ad Pricing Criteria
$500.00 minimum for four lines
$75.00 each additional line
- Design work to help create the ad is free.

- Description of your company is free
(company description cannot have more lines than your ad)
Cost Per Day (based on ad price)
$500.00 - $23.81 per day
$600.00 - $28.57 per day
$700.00 - $33.33 per day
$800.00 - $38.10 per day
$900.00 - $42.86 per day

All rates are subject to change.
Ads run a minimum of 21 days on the web site ( holidays not included.) There are placed in the "Help Wanted' section by category, alphabetical, with the largest ad in the category first. Copy may be amended without any extra charge.
It is also our policy to place "help wanted" ads above the news edition headlines. This position is not available as a paid position, but appear on the top of the news edition in a rotation basis. This position is not guaranteed,but is a practice to give advertisers more attention to their ad.
Please send an email to kitmenkin@leasingnews.org to post a Help Wanted Ad.
Here are some samples of various size ads:
www.leasingnews.org/Classified/examples.htm
If you prefer a " non-employment" ad, we sell a banner ad, please
click here for pricing.
If you would like more information, please contact: kitmenkin@leasingnews.org
We reserve the right to refuse any advertising.
Ads for employment should be placed in the classified ad section, where it is possible to also appear at the top of the headlines.
No changing or alternating banner ads.
Ad copy may be up-dated or changed at any time during the time period.
No charge for artwork or design.
To see sample size of ads, please go here.
---------------------------------------------------------------------
#### Press Release ##############################

Fitch Reports Dell "A"/2010 self funding

--Strong financial flexibility supported by significant liquidity, including $9.5 billion of cash and investments at Jan. 30, 2009 and pressured, but consistent free cash flow, which Fitch expects will exceed $1 billion in fiscal 2010.
Fitch believes Dell's debt financing requirements will increase in fiscal 2010 due to the expiration of CIT Group Inc.'s (CIT, rated 'BBB' with a Negative Outlook) minimum funding right on Jan. 31, 2009. The minimum funding right previously enabled CIT to purchase a percentage of finance receivables originated by DFS.
Beginning in fiscal 2010, Dell will fund 100% of new finance originations via unsecured debt and the sale of finance receivables through an off-balance sheet securitization program. During fiscal 2008 and fiscal 2007, Dell securitized $1.2 billion and $1.1 billion, respectively, of customer receivables. The principal balance of the securitized receivables at the end of fiscal 2008 and fiscal 2007 was $1.2 billion and $1 billion, respectively. Fitch believes the size and timing of any future debt offering is contingent upon the growth rate of DFS' asset portfolio, the amount of finance receivables funded by third-parties via the securitization program and the financial leverage target for retained finance receivables.
Full Press Release:
http://biz.yahoo.com/bw/090305/20090305006167.html?.v=1
#### Press Release ##############################
---------------------------------------------------------------------

News Briefs----
Pressure may mount to know who got AIG bailout blns
http://www.reuters.com/article/BANKSL/idUSN0725372820090307
Reports name AIG's derivative counterparties
http://www.google.com/hostednews/ap/article/ALeqM5hhVmy7EY5h7_iSk8GzLn
X67mm91QD96PFJOO1
Tough call: Mercer cuts 200 leased truckers
http://www.landlinemag.com/todays_news/Daily/2009/Mar09/030209/030609-02.htm
U.S. should let some big banks fail: Republicans
http://www.reuters.com/article/politicsNews/idUSTRE52715320090308
A Rising Dollar Lifts the U.S. but Adds to the Crisis Abroad
http://www.nytimes.com/2009/03/09/business/09dollar.html?_r=1&hp
A Matrix of News Winners Buoys NBC
http://www.nytimes.com/2009/03/09/business/media/09nbc.html?ref=business
---------------------------------------------------------------


You May have Missed---
Rare NYC foreclosure auction yields deals, some protest
http://www.usatoday.com/money/economy/housing/2009-03-08-nyc-foreclosure_N.htm
----------------------------------------------------------------


"Gimme that Wine"
Premier Napa Valley nets $1.5 million for vintners' projects
http://www.napavalleyregister.com/articles/2009/03/05/wine/doc49a78067af12b579878779.txt
The great wine glass recession
http://www.montereyherald.com/entertainment/ci_11841822?nclick_check=1
Can Napa Wine Prices Stay Up?
http://winesandvines.com/template.cfm?section=news&content=62718&htitle=Can%
20Napa%20Wine%20Prices%20Stay%20Up%3F
Sonoma's Tough New Vineyard Rules
http://www.winesandvines.com/template.cfm?section=news&content=62540&htitle=
Sonoma%27s%20Tough%20New%20Vineyard%20Rules
Wine Prices by vintage
http://www.winezap.com
http://www.wine-searcher.com/
US/International Wine Events
http://www.localwineevents.com/
Winery Atlas
http://www.carterhouse.com/atlas/\
Leasing News Wine & Spirits Page
http://two.leasingnews.org/Recommendations/wnensprts.htm
The London International Vintners Exchange (Liv-ex) is an electronic exchange for fine wine.
http://www.liv-ex.com/
----------------------------------------------------------------

Today's Top Event in History
1965- Three white Unitarian ministers, including the Rev. James J. Reeb, were attacked with clubs on the streets of Selma, Alabama, while participating in a civil rights demonstration. Reeb later died in a Birmingham, Alabama hospital.
http://www.uua.org/news/2002/selma/inscriptions.html
http://www.uuworld.org/spirit/articles/2358.shtml
[headlines]
----------------------------------------------------------------

This Day in American History
1451-Amerigo Vespucci, Italian navigator, was born. The continents of America were named after him ( America is the latin version of his name used on maps in its day.)Italian navigator, merchant and explorer for whom the Americas were named. He participated in at least two expeditions between 1499 and 1502 which took him to the coast of South America. Vespuccis expeditions were of great importance because he believed that he had discovered a new continent, not just a new route to the Orient. Neither Vespucci nor his exploits achieved the fame of Columbus, but the New World was to be named for Amerigo Vespucci by an obscure German geographer and map maker, Martin Waldseemuller. Ironically, in his work as an outfitter of ships, Vespucci had been personally acquainted with Christopher Columbus
1728---During the course of the Anglo-Spanish War, a military force of English settlers from the South Carolina colony conducts an expedition deep into Spanish controlled Florida to destroy a Yamassee Indian village close to the Spanish settlement of St. Augustine.
1781 - The siege of Pensacola Florida begins. The Spaniard, Gov. Gen. Bernardo Galvez y Gallardo, conde de Galvez, had just completed a very successful campaign against the English in New Orleans, Natchez, and Baton Rouge. Indeed, this leader showed his brilliance from the outset of this campaign. As Galvez had his 14 ships ready to attack at Baton Rouge (1779), a great storm struck sinking most of his ships and destroying their provisions. Undaunted, he recovered cannon from the sunken ships, built a shore battery, and attacked the fort. He succeeded where lesser leaders would have confessed failure. At Pensacola the English general had made a weak attempt to help the troops on the Louisiana coast, but he sent so few of his own troops with such weak instructions they were quickly dispatched. Even as the Spanish fleet massed off Santa Rosa Island the English general did not believe they would attack. He failed to grasp the importance of Pensacola as the key to Naval supremacy in the Gulf of Mexico. Galvezhad a firm grasp of this key fact. When Galvez landed his troops on Santa Rosa Island 1400 troops were landed onto Santa Rosa Island. When Galvez's ships first massed for the entrance into the harbor, a hurricane struck. Great skill in fleet handling and, pre-planning for such, took the large number of ships out to sea for protection and then quickly back on station still ready to "run the guns" of the Royal Navy Redoubt (fort) at Red Cliffs (about 7 miles SW of Pensacola) with minimal losses. Galvez personally took command of a small ship (the brig Galveztown) and led the others under the guns by first going through alone. In doing so he had exposed a flaw in the design of the batteries on the Red Cliffs fort. Although some 140 heavy shot had been fired from the fort the fleet suffered little damage. The big guns could not be lowered enough to hit ships very near them. The English General had miscalculated. Galvez's ship soon fired on the small Fort Half Moon and struck the powder magazine. His men captured several English sloops, 2 small warships and a frigate, the Port Royal (the English burned the frigate Mentor to avoid it's capture!). With all these ships in skirmishing actions, some have written of the Naval victory at Pensacola. It was strictly a land victory with the Navy there in large numbers to protect against English reinforcements from the sea. This marks the beginning of the siege of Pensacola that will continue until 9 May.
1793 - Jean Pierre Blanchard made the first balloon flight in North America. President George Washington watched aeronaut Jean Pierre Blanchard make the first aerial voyage in the New World.
1832 - Abraham Lincoln, of New Salem, Illinois, announced he was running for political office for the first time. He campaigned for a seat in the Illinois state legislature. 'Honest Abe' did not win, but less than thirty years later, he become President of the United States.
1841-The Supreme Court issued a ruling on March 9, 1841, freeing the remaining 35 survivors of the Amistad mutiny. Although seven of the nine justices on the court hailed from Southern states, only one dissented from Justice Joseph Story's majority opinion. Private donations ensured the Africans' safe return to Sierra Leone in January 1842.
http://memory.loc.gov/ammem/today/mar09.html
1847 - During the Mexican-American War, U.S. forces under General Winfield Scott invade Mexico three miles south of Vera Cruz. Encountering little resistance from the Mexicans massed in the fortified city of Vera Cruz, by nightfall the last of Scott's 10,000 men came ashore without the loss of a single life. It was the largest amphibious landing in U.S. history and not surpassed until World War II. The Mexican-American War began with a dispute over the U.S. government's 1845 annexation of Texas.
1858-Albert Potts of Philadelphia, PA, received a patent on his invention of a street letter box, " a mode of attaching metallic letter-boxes." The box had c enter hole through which the shaft of an ordinary cast-iron lamppost was placed. Boxes were erected on August 2, 1838, in Boston and New York City.
1861-Confederate paper money was issued under the Confederate States Act at Mobile, Alabama, authorizing $1 million in treasury notes in denominations of $50, $100, $500 and $1,000. The $50 note feature three African-Americans slaves in a field, two of them hoeing; the $100 note, a train of cars at a depot, at the right, and Liberty standing, at the left; the $500 note, a rural scene with cattle wading in a brook, and the $1,000 note, busts of Andrew Jackson and John Caldwell Calhoun.
http://www.albany.edu/jmmh/vol3/facevalue/facevalue.html
1862--Two ironclad ships, the Union's Monitor and the Confederacy's Merrimac (renamed Virginia), battled at Hampton Roads, VA. The "History Channel" has a great documentary on this, and the change from wooden ship hulls to metal hulls. The conflict took place at Hampton Roads, Virginia. The Monitor was a 172-foot Union ship with a crew of 58 under the command of Lieutenant John Lorimer Worden, who was partially blinded by a shot while observing action and was superseded by Lieutenant S. Dana Greene. I that been designed by John Ericsson and had a revolving gun turret. The Merrimac was a 175 foot Confederate ship with a crew of 300 under command of Captain Franklin Buchanan, who was wounded and superseded by Lieutenant Catseby ap Roger Jones. It was a scuttled Union steam frigate that had been salvaged and armored by the Confederates and renamed the Virginia. The battled ended with the sinking of the Merrimac.
1903-Blues singer/pianist Georgia White born Sandersville, GA.
http://bluesland.net/thang/GeorgiaWhite.html
http://www.theiceberg.com/artist/25959/georgia_white.html
http://ubl.artistdirect.com/music/artist/bio/0,,513828,00.html?artist=Georgia+White
http://www.mnsi.net/~phlegm/railroad_blues.html
1916 - In the early morning of March 9, 1917, several hundred Mexican guerrillas under the command of Francisco "Pancho" Villa cross the U.S.-Mexican border and attack the small border town of Columbus, New Mexico. Seventeen Americans were killed in the raid, and the center of town was burned. It was unclear whether Villa personally participated in the attack, but President Woodrow Wilson ordered the U.S. Army into Mexico to capture the rebel leader dead or alive.In January 1917, having failed in their mission to capture Villa, and under continued pressure from the Mexican government, the Americans were ordered home. Villa continued his guerrilla activities in northern Mexico until Adolfo de la Huerta took power over the government and drafted a reformist constitution. Villa entered into an amicable agreement with Huerta and agreed to retire from politics. In 1920, the government pardoned Villa, but three years later he was assassinated at his ranch in Parral.
1918- "hard boiled" detective writer Mickey Spillane Birthday. He followed the time line of Dashiell Hammet and Raymond Chandler.
http://www.interlog.com/~roco/hammer.html
http://www.kirjasto.sci.fi/spillane.htm
1909-Birthday of rich, full tone tenor saxophone player Herschel Evans, born Denton, Texas. He created the "tough Texas tenor" sound. With County Basie from 1936-39 and quite a contrast with tenor player Lester Young.. On February 9, 1939, at the age of thirty, he died of heart disease in New York City.
http://www.tsha.utexas.edu/handbook/online/articles/view/EE/fev3.html
http://www.vh1.com/artists/az/evans_herschel/bio.jhtml
1931 - Cab Calloway's theme song, "Minnie the Moocher," was recorded on this date in New York. Not until 1978 was it revealed that his single recording had ultimately sold 2.5 million copies, making it the longest million-seller "sleeper" after 47 years.
1932-Birthday of singer Keely Smith.
http://www.artistdirect.com/music/artist/bio/0,,494640,00.html?artist=Keely+Smith
1933- Singer Lloyd Price, an important figure in New Orleans rock 'n' roll, was born in the Louisiana city. He first hit the charts in 1952 with "Lawdy Miss Clawdy," a song originally designed to be used as a radio commercial. The piano player on the record was Fats Domino. After two years in the armed forces, Price resumed his recording career with "Just Because," which hit the charts in early 1957. The following year he had his only number-one hit, "Stagger Lee," which he wrote with his manager, Harold Logan. Price's other hits include "Personality" and "I'm Gonna Get Married."
http://rockhall.com/hof/inductee.asp?id=172
http://www.garycape.com/price.htm
http://www.history-of-rock.com/price.htm
1935--Birthday of Keely Smith, pop vocalist, best known number "That Old Black Magic."
She began her career singing with the Louis Prima band, where they became the "Queen
and King" of Las Vegas, Nevada.
1938 - Comedian Bob Hope makes his first film appearance, singing "Thanks for the Memories" in The Big Broadcast of 1938. He made more than 700 trips to American military bases and hospitals around the world, entertaining some 10,000 troops. These efforts earned him five special Academy Awards and the nickname "Mr. Humanitarian." President John F. Kennedy once called him "America's most prized ambassador of goodwill throughout the world," and the United States Congress made him an "honorary veteran" in 1997-an unprecedented gesture. Hope has won more than 2,000 awards and citations, including 54 honorary doctorates, an honorary knighthood, and a Presidential Medal of Freedom. In 1985, he was awarded the prestigious Kennedy Center Honors for Lifetime Achievement. His accolades earned him the title "Most Decorated and Honored Entertainer" in the Guinness Book of Records.
1942-Tommy Dorsey records Elman-Peterson trumpet battle "Well, Git it."
1943-the temperature at Lac Frontiere, Maine fell to 40 degrees below zero. This is the coldest ever in March in New England.
1944- Canadian blues-rock singer and harmonica player King Biscuit Boy, whose real name is Richard Newell, was born in Hamilton. He released several LPs of his own in the 1970's, as well as appearing on recordings by Ronnie Hawkins, Crowbar, April Wine and the Electric Flag. Died Jan. 5, 2003.
http://www.canoe.ca/JamMusicPopEncycloPagesK/king_biscuit.html
http://www.spots.ab.ca/~jam/Scans/KBB.html
http://therealthing.com/kingbiscuitboy/
1945- the Japanese capital of Tokyo was bombed by 343 Super fortresses carrying all the incendiary bombs they could hold. Within the targeted areas of the city, population densities were four times greater than those of most American cities, and homes were made primarily of wood and paper. Carried by the wind, the fires leveled 16 sq miles. More than a quarter million buildings were destroyed, including 18% of the industrial area. The death toll was 83,000; 41,000 were injured. For the balance of the war American strategic bombing followed this pattern. The bombing of Germany was also changed to incendiary as the military learned the fire aftermath caused great more damage than regular bombs.
1951-HARVEY, RAYMOND "Medal of Honor"
Rank and organization: Captain, U.S. Army, Company C, 17th Infantry Regiment. Place and date: Vicinity of Taemi-Dong, Korea, 9 March 1951. Entered service at: Pasadena, Calif. Born: 1 March 1920 Ford City, Pa. G.O. No.: 67, 2 August 1951. Citation: Capt. Harvey Company C, distinguished himself by conspicuous gallantry and intrepidity above and beyond the call of duty in action. When his company was pinned down by a barrage of automatic weapons fire from numerous well-entrenched emplacements, imperiling accomplishment of its mission, Capt. Harvey braved a hail of fire and exploding grenades to advance to the first enemy machine gun nest, killing its crew with grenades. Rushing to the edge of the next emplacement, he killed its crew with carbine fire. He then moved the 1st Platoon forward until it was again halted by a curtain of automatic fire from well fortified hostile positions. Disregarding the hail of fire, he personally charged and neutralized a third emplacement. Miraculously escaping death from intense crossfire, Capt. Harvey continued to lead the assault. Spotting an enemy pillbox well camouflaged by logs, he moved close enough to sweep the emplacement with carbine fire and throw grenades through the openings, annihilating its 5 occupants. Though wounded he then turned to order the company forward, and, suffering agonizing pain, he continued to direct the reduction of the remaining hostile positions, refusing evacuation until assured that the mission would be accomplished. Capt. Harvey's valorous and intrepid actions served as an inspiration to his company, reflecting the utmost glory upon himself and upholding the heroic traditions of the military service.
1956---Top Hits
Lisbon Antigua - Nelson Riddle
Why Do Fools Fall in Love - Frankie Lymon & The Teenagers
Hot Diggity (Dog Ziggity Boom) - Perry Como
I Don't Believe You've Met My Baby - The Lovin' Brothers
1956-a whopping 367 inches of snow was measured on the ground at the Rainier Park Ranger station in Washington. The snow depth was a state record and the second highest total of record for the US
1957-Fats Domino had the number 1 record on the Billboard R&B singles chart with "I'm Walkin'", which had just replaced his own, "Blue Monday". Domino would keep the Top 40 hits coming for the next 5 years before fading to the oldies tours.
1958-Cannonball Adderly, with Miles Davis, cuts "Somethin' Else" album (BN 1595).
1959-Barbie Debuts. The popular girls' doll debuted in stores. More than 800 million dolls have been sold.
1959 - Jack Paar was on the cover of "LIFE" magazine. The article on him said he was accused of "keeping the U.S. up nights." He had a late night television show on NBC with show regulars, Dody Goodman, Alexander King, Cliff Arquette, announcer Hugh Downs and bandleader Jose Melis.
http://www.life.com/Life/covers/1959/cv030959.html
1960 -a winter storm produced a narrow band of heavy snow from north central Kentucky into Virginia and the mountains of North Carolina. Snowfall totals ranged from 12 to 24 inches with drifts up to 11 feet high in western Virginia
1961-Clifton Reginald Wharton sworn in as ambassador to Norway. American lawyer and ambassador who was the first African American to enter the Foreign Service and the first African American diplomat to head a United States delegation to a European country.
1961- "I Want a Guy," the first Supremes' single under that name, was released. The Supremes had previously recorded as the Primettes.
1961-The Beatles make their first of over 300 appearance at Liverpool's Cavern Club. The group had played the venue in the past as The Quarry Men.
1964---Top Hits
I Want to Hold Your Hand - The Beatles
She Loves You - The Beatles
Please Please Me - The Beatles
Saginaw, Michigan - Lefty Frizzell
1964-Five Sioux led by Richard McKenzie took over Alcatraz Island in San Francisco Bay, off San Francisco, California. The demanded the establishment of a cultural center and university on the island. The occupation lasted four hours. On November 20,1969, these demands were raised again by Richard Oakes and a group of about 100 Native Americans, mostly college students, who began an organized occupation of Alcatraz that lasted 19 months. Alcatraz today is a national monument, quite a tourist attraction, too.
1965- Three white Unitarian ministers, including the Rev. James J. Reeb, were attacked with clubs on the streets of Selma, Alabama, while participating in a civil rights demonstration. Reeb later died in a Birmingham, Alabama hospital.
http://www.uua.org/news/reeb/nyt030800.html
http://www.uua.org/news/2002/selma/inscriptions.html
1966 -Andrew Brimmer becomes 1st black Governor of Federal Reserve Board.
http://www.umass.edu/economics/Staff/brimmer.html
http://www.horatioalger.com/members/member_info.cfm?memberid=bri74
1968-Grammy Awards are presented to The Fifth Dimension for "Up, Up and Away" - Record of the Year and Best Performance by a Vocal Group. The Beatles' "Sgt. Pepper's Lonely Hearts Club Band" is named Album of the Year, Best Contemporary Album, Best Engineered Record and Best Album Cover, Graphic Arts.
1969-JACOBS, JACK H. Medal of Honor
Rank and organization: Captain, U.S. Army, U.S. Army Element, U.S. Military Assistance Command, Republic of Vietnam. Place and date: Kien Phong Province, Republic of Vietnam, 9 March 1968. Entered service at: Trenton, N.J. Born: 2 August 1945, Brooklyn, N.Y. Citation: For conspicuous gallantry and intrepidity in action at the risk of his life above and beyond the call of duty. Capt. Jacobs (then 1st Lt.), Infantry, distinguished himself while serving as assistant battalion advisor, 2d Battalion, 16th Infantry, 9th Infantry Division, Army of the Republic of Vietnam. The 2d Battalion was advancing to contact when it came under intense heavy machine gun and mortar fire from a Viet Cong battalion positioned in well fortified bunkers. As the 2d Battalion deployed into attack formation its advance was halted by devastating fire. Capt. Jacobs, with the command element of the lead company, called for and directed air strikes on the enemy positions to facilitate a renewed attack. Due to the intensity of the enemy fire and heavy casualties to the command group, including the company commander, the attack stopped and the friendly troops became disorganized. Although wounded by mortar fragments, Capt. Jacobs assumed command of the allied company, ordered a withdrawal from the exposed position and established a defensive perimeter. Despite profuse bleeding from head wounds which impaired his vision, Capt. Jacobs, with complete disregard for his safety, returned under intense fire to evacuate a seriously wounded advisor to the safety of a wooded area where he administered lifesaving first aid. He then returned through heavy automatic weapons fire to evacuate the wounded company commander. Capt. Jacobs made repeated trips across the fire-swept open rice paddies evacuating wounded and their weapons. On 3 separate occasions, Capt. Jacobs contacted and drove off Viet Cong squads who were searching for allied wounded and weapons, single-handedly killing 3 and wounding several others. His gallant actions and extraordinary heroism saved the lives of 1 U.S. advisor and 13 allied soldiers. Through his effort the allied company was restored to an effective fighting unit and prevented defeat of the friendly forces by a strong and determined enemy. Capt. Jacobs, by his gallantry and bravery in action in the highest traditions of the military service, has reflected great credit upon himself, his unit, and the U.S. Army.
1969-- the Smothers Brothers television show was cancelled by CBS after the brothers refused to censor a comment made by Joan Baez on one of her songs. She wanted to dedicate the song to her husband, David, who was just about to go to jail for objecting to the draft. An edited version of the show was broadcast later in the month.
1972-In what will become a trend, pop artists unite to perform for a presidential candidate: Carole King, James Taylor and Barbara Streisand among others, play a benefit show for Democratic presidential hopeful George McGovern at the Forum in Los Angeles
1972---Top Hits
Without You- Nilsson
Hurting Each Other - Carpenters
Down by the Lazy River - The Osmonds
Bedtime Story - Tammy Wynette
1974 - Terry Jacks was starting the second week of a three-week stay at the top of the pop charts with "Seasons in the Sun". Other musical newcomers: Jefferson Starship, Billy Joel, Kiss, Olivia Newton-John, Kool & the Gang and The Steve Miller Band.
1976-Queen's breakthrough album, "A Night at the Opera," is certified Gold.
1977-The Jacksons TV show aired for the final time on CBS-TV, finishing dead last in the ratings.
1977-Fleetwood Mac's "Rumours" becomes their second album to go platinum since the addition of Stevie Nicks and Lindsey Buckingham
1979-ABC-TV shows the rock documentary, "Heroes of Rock & Roll," narrated by Jeff Bridges and featuring clips of Buddy Holly, Chuck Berry, Elvis Presley, the Beatles, Rolling Stones, Bob Dylan, Elvis Costello and others.
1980---Top Hits
Crazy Little Thing Called Love - Queen
Longer - Dan Fogelberg
Desire - Andy Gibb
My Heroes Have Always Been Cowboys - Willie Nelson
1985 - "Gone With The Wind", the most requested movie in history, went on sale at video stores across the United States for the first time. The tape cost $89.95. The film, starring Clark Gable and Vivien Leigh, cost $4.5 million to make, but has earned over $400 million, making it one of the biggest money-making films in history. "
1985-REO Speedwagon returned to Billboard's top spot with "Can't Fight This Feeling".
1987 - Gale force winds ushered arctic air into the north central U.S. Some places were 50 degrees colder than the previous day. Northeast winds, gusting to 60 mph, produced 8 to 15 foot waves on Lake Michigan causing more than a million dollars damage along the southeastern shoreline of Wisconsin.
1987- U2's "The Joshua Tree," which sold nearly six- million copies in the US alone, was released. The compact disc version of the album became the first CD to sell one-million copies in the US. It contained U2 classics like "I Still Haven't Found What I'm Looking For," "With Or Without You" and "Where The Streets Have No Name."
1988---Top Hits
Father Figure - George Michael
Never Gonna Give You Up - Rick Astley
I Get Weak - Belinda Carlisle
Face to Face – Alabama
1989 - Twenty-two cities in the southwestern U.S. reported new record high temperatures for the date. In New Mexico, afternoon highs of 72 at Los Alamos, 76 at Ruidoso, and 79 at Quemado, were records for March.
1992 -the first 9 days of March in Cincinnati, Ohio were very warm. The temperature averaged 58.7 degrees -- or 21.0 degrees above normal!! Within this 9 day stretch, high temperatures were 70 degrees or above on 5 consecutive days. Never before had this occurred so early in the season.
1994-Top Hits
The Sign- Ace Of Base
The Power Of Love- Celine Dion
Whatta Man- Salt-N-Pepa Featuring En Vogue
Without You/Never Forget You- Mariah Carey
1995 With a vote of 28-0, the major league owners admit two new teams, the Arizona Diamondbacks and Tampa Bay Devil Rays. The teams will be assigned leagues in January of 1997.
1996- "One Fine Day" by Mariah Carey and Boys II Men topped the Billboard Hot 100 singles chart for the 15th week, a record for the rock era. The old record of 14 weeks was shared by Whitney Houston's 1992 hit "I Will Always Love You" and Boys II Men's 1994 smash "I'll Make Love To You."
1998-The bicycle bandits, Edwin James Rowan III (39) and Raymond V. Lopez (46)
were arrested after robbing the California Federal Savings Bank on the 4000 block of Geary. They were suspected of robbing 12 North Bay banks and using bikes as get-away vehicles.
--------------------------------------------------------------

SuDoku
The object is to insert the numbers in the boxes to satisfy only one condition: each row, column and 3x3 box must contain the digits 1 through 9 exactly once. What could be simpler?
http://leasingnews.org/Soduku/soduko-main.htm
--------------------------------------------------------------

Daily Puzzle
How to play:
http://www.setgame.com/set/puzzle_frame.htm
Refresh for current date:
http://www.setgame.com/set/puzzle_frame.htm
--------------------------------------------------------------


http://www.gasbuddy.com/
http://www.gasbuddy.com/GB_Map_Gas_Prices.aspx
http://www.gasbuddy.com/GB_Mobile_Instructions.aspx
--------------------------------------------------------------

Weather
See USA map, click to specific area, no commercials
--------------------------------------------------------------

Traffic Live---
Real Time Traffic Information
You can save up to 20 different routes and check them out with one click,
or type in a new route to learn the traffic live
--------------------------------