Portfolio Collection & Customer Service Specialist, Irvine, CA
Small ticket lessor seeks candidates with related work experience in the equipment leasing industry. Candidates must possess strong verbal/written communication and negotiating skills. Competitive comp package and outstanding work environment! Please e-mail resumes: recruiter@gen-cap.com.

Wednesday, May 3, 2006
National Meeting Planners Appreciation Day
To recognize the important role that meeting and convention planners play in promoting tourism in local communities.
(see other calendar events )
Headlines---
Notice: Technical Difficulties
Classified Ads--Doc.Mgr./Finance/Legal
How Dana Point got its Name
Hope to See Many Friends at Dana Point
T-bills hit a five year high
Trial set Ex-CyberNet Prez. Who's Next?
Classified Ads---Help Wanted
Why I Became a CLP
"The Handbook"
Cartoon---The Special Tonight
Sales Makes it Happen-by T. Winders, CLP
"Probing Questions/Equipment Leasing"
Dakota Financial Adds New Underwriter
MB Financial/ First Oak Brook Merge
Eric Jackson/US Bank Equip. Fin. V-P
GE Capital Solutions Teams w/Teradata
News Briefs---
You May have Missed---
Sports Briefs---
California News Briefs---
"Gimme that Wine"
Calendar Events
Today's Top Event in History
This Day in American History
Baseball Poem
######## surrounding the article denotes it is a "press release"
---------------------------------------------------------------

Notice: Technical Difficulties
Tuesday Leasing News was posted on the web site, but due to technical mailing difficulties, not sent out until 1pm, California time. If you missed it, the edition is now located here:
http://www.leasingnews.org/archives/May%202006/05-02-06.htm
--------------------------------------------------------------

Classified Ads--Documentation Manager / Finance / Legal
www.sandy-travels.com Dana Point, California *
Documentation Manager: New York, NY
10+ years in equipment leasing/secured lending. Skilled in management & training, documentation, policy and procedure development & implementation, portfolio reporting. Strong work ethic.
Email: dln1031@nyc.rr.com

Documentation Manager: Phoenix, AZ
Lease Administrator with exp. in lease administration, doc. & porfolio management for $200M in IT assets. Additional experience financial analysis process improvement/development.
Email: jeg3894@cox.net

Finance: Austin, TX.
20+ years all facets of lease/finance. Collection and credit management. Equipment & rolling stock structuring. $150k credit authority, $100 million portfolio management.
Email: texmartin@juno.com


Finance: Chicago, IL
Experienced in big ticket origination, syndication, valuation and workout.
Twenty five years, MBA, CPA,

JD, LLM (Tax), structuring specialist. Inbound and outbound transactions.
Email: pal108381@comcast.net
Transaction Summary
Website: www.tlgattorneycpa.com

Finance: Orange County, CA
25+ years experience large ticket and mid-market commercial finance. Senior manager in operations, documentation, legal, credit, workouts, portfolio management. $2+Billion portfolio. MBA Finance. Juris Doctor.
Email: finance1000@cox.net


Finance: San Jose, CA.
15+ years sourcing debt, managing cash and receivables and other treasury functions. Strong background in credit, contract
administration and bankruptcy litigation experience. MBA Finance.
Email: raycis@comcast.net
Finance: Sausalito, Ca
Sr. Corp. officer, presently serving as consultant, fin. service background, M&A, fund raising, great workout expertise, references
Email: nywb@aol.com
Finance: Toronto
Long diverse career financial services industry. Executed billions of dollars of leases over 20 years; structuring, executing and pricing US/Canadian transactions. Per Diem or full time.
E-mail: eslavens@eol.ca
Information System: North Detroit, MI
INFOLEASE EXPERT - 18 years experience. Since being downsized in 2002, working as a consultant for several leasing companies.
Seeking consulting projects nationwide.
email: darwint@prodigy.net
Legal: Los Angeles, CA
Experienced in-house corporate and financial services attorney seeks position as managing or transactional counsel. Willing to relocate.
Email: sandidq@msn.com
For a full listing of all "job wanted" ads, please go to:
http://64.125.68.91/AL/LeasingNews/JobPostings.htm
To place a free "job wanted" ad, please go to:
http://64.125.68.91/AL/LeasingNews/PostingForm.asp
--------------------------------------------------------------

How Dana Point got its Name
In 1834, a 19 year old Harvard student named Richard Henry Dana shipped as a seaman aboard the brig Pilgrim for a two year voyage to California. The book he wrote about his experiences. Two Years before The Mast, was an immediate best seller and in the century and a half since has never been out of print. This classic description of life aboard a merchantman in the first half of the 19th century is also a classic description of California before it became a part of the United States
The vessel on which Dana sailed was the brig Pilgrim which was engaged in the hide trade on the California coast. The ranchos and missions in California raised cattle and traded the hides for most of the manufactured goods they needed. The Yankees took the hides back to Boston to make shoes. Since the only way to get from New England to California by sea was around Cape Horn. the tip of South America. The voyage was long and dangerous. The Pilgrim reached California in January, 1835. 150 days out of Boston.
"San Juan is the only romantic spot in California. The country here for several miles is high table land, running boldly to the shore, and breaking off in a steep hill, at the foot of which the waters of the Pacific are constantly dashing. For several miles the water washes the base of the hill, or breaks upon ledges and fragments of rocks which run out into the sea. Just where we landed was a small cove, or "bight" which gave us, at high tide, a few square feet of sand-beach between the sea and the bottom of the hill."
Dana Point was incorporated on January 1, 1989. The City's boundaries encompass the three distinct communities of Capistrano Beach, Dana Point, and Monarch Beach. Dana Point's adjoining cities include Laguna Beach, Laguna Niguel, San Clemente, and San Juan Capistrano.
Dana Point Harbor provides slips and mooring for over 2,500 boats along with over 50 specialty shops and restaurants. The Harbor attracts thousands of visitors annually for shopping, sport fishing, walking, bicycling, parasailing and a whole host of recreational activities. The Harbor is also home to the Orange County Marine Institute, a nationally recognized research and teaching facility dedicated to the protection of the marine environment.
Dana Point Harbor is the gateway to Doheny State Park, one of California's most popular beach facilities. The 62acre State Park offers camping, picnicking, swimming, surfing, bicycling, tide pool exploration and more.
http://www.thebeachcities.com/dp.html
--------------------------------------------------------------

Hope to See Many Friends at Dana Point Conference
Hope to see many friends again, and certainly there will be those waiting to criticize me face-to-face. This is your chance.
I will also be attending the President's reception Friday early evening, then a private dinner with Leasing News Advisors Board members present.
To be presented this Friday at the noon luncheon of the United Association of Equipment Leasing Conference in Dana Point, California.
Christopher "Kit" Menkin
Editor/Publisher
--------------------------------------------------------------

T-bills hit a five year high
"What! Me worry?"
Hitting the highest levels in more than five years the Treasury Department auctioned $15 billion in three-month bills at a discount rate of 4.685 percent, up from 4.635 percent last week. This was the highest rate in five years, a trend continuing to drive the cost of money up.
Another $14 billion in six-month bills was auctioned at a discount rate of 4.780 percent, up from 4.735 percent last week.
The three-month bill rate was the highest since those bills averaged 4.700 percent on March 5, 2001. The six-month bill rate was the highest since those bills averaged 4.840 percent on Jan. 29, 2001.
The discount rates reflect that the bills sell for less than face value. For a $10,000 bill, the three-month price was $9,881.57 while a six-month bill sold for $9,758.34.
The Federal Reserve noted the average yield for one-year Treasury bills, a popular index for making changes in adjustable rate mortgages, rose to 4.94 percent last week from 4.90 percent the previous week.
----------------------------------------------------------------

Trial set for Ex-CyberNet President
Who's Next?
James. M. Horton
April 19, 2006, the former president of CyberNet, Grand Rapid, Michigan James Michael Horton, 54, was charged with four federal felonies: criminal conspiracy, bank fraud, money laundering and attempting to conceal the whereabouts of $700,000 in fraud proceeds. A jury trial has now been set for late June.
Horton had inside knowledge of the mammoth fraud that ultimately led to the company's collapse following an FBI raid in November 2004, the Feds declare in their case against him.
Although a trial date is set, it is still possible that Horton may reach a deal with the government, particularly since the feds have announced they are after others who they consider as guilty in participating in the scheme to reap nearly $100 million from banks and leasing companies. They appear willing to settle for lesser time for testimony of the involvement of others.
The government has changed its attitude in not just seeking the corporate president, but officers and department managers who participate in fraudulent practices, cover-ups, and perjury. It is not just the founder they are after, but all those who participate before and after the event.
While not named, it appears there are five co-conspirators at CyberNET they are after. The co-conspirators, identified only as "principals" one through five, signed loan agreements, stuffed computer boxes with bricks to fool creditors and even rented mail boxes outside Michigan to feed the deception, the government said.
"The borrowed money was either used to enrich CyberNET (executives) or to repay earlier loans," according to the charges.
Prosecutors began seeking Horton's cooperation in December 2004, just weeks after the fraud was exposed, CyberNET shut its doors and founder Barton Watson committed suicide.
--------------------------------------------------------------

Classified Ads—Help Wanted
Business Development Officer

Business Development Officer—
Golf Industry
Located in SE region of U.S.
This opportunity with VGM Financial Services (affiliate of TCF Financial Corp.) offers rewards for selling vendors & leasing programs to golf car & turf equipment manufacturers, dealers/distributors & golf clubs. You'll work with VGM Club, largest buying group in golf industry, to facilitate eqpm't financing needs of member courses. BS & 5 yrs vendor/leasing sales exp. req'd, including golf industry eqm't financing. Send resume & letter to: jclark@vgmfs.com


Chief Credit Officer
Lease Coordinator

Lease Coordinator, Accurate preparation of equipment lease documentation and funding. Knowledge of leasing industry preferred. email kgoo@celticleasing.com

Portfolio Collection & Customer Service

Portfolio Collection & Customer Service Specialist, Irvine, CA
Small ticket lessor seeks candidates with related work experience in the equipment leasing industry. Candidates must possess strong verbal/written communication and negotiating skills. Competitive comp package and outstanding work environment! Please e-mail resumes: recruiter@gen-cap.com.

Senior Secondary Market Officer


Senior Secondary Market Officer
Walnut Creek, California
Work with secondary market syndication sources of leasing transactions. Minimum three years leasing experience & knowledge equipment leasing underwriting; to learn more and apply: click here.


----------------------------------------------------------------

Why I Became a CLP
"The Handbook"
This is the seventh in a series about the Certified Lease Professional program, explaining why individuals decided to become a CLP, the process, and their reaction to the knowledge and other benefits gained.
The crux of becoming a Certified Lease Professional is passing a test that takes from six to eight hours to complete, plus recertifying every four years. Recertification does not require an examination. There are mentors who help those who want to take the test, who do not charge for their time. There are "schools," but the main means to pass the test is to read and study "The Certified Lease Professionals' Handbook."
The book is considered by many the "bible" of the equipment leasing industry. While there have been many books on the subject, from
James M. Johnson, Ph.D. & Barry S. Marks "Power Tools for Leasing," David G. Mayer's "Leasing for Dummies, (now out of print)" to books written by the late Peter Nevitt, or collections from Ted Parker, CLP, Shawn Halladay, Sudhir Amembal, and the legal tome by the late Jeffrey Wong, esq., the book used for study is considered the most thorough to pass the test.
It is available for $59.95 plus postage and handling directly from
1-610-687-0213 or via email at cindy@clpfoundation.org .
HISTORY OF THE CERTIFIED LEASE PROFESSIONALS' HANDBOOK
by Robert Teichman, CLP
The CLP program was started in 1984 by the members of the Broker's Committee of the Western Association of Equipment Lessors ("WAEL"). The original qualifications relied on a complex point system, which was subsequently changed to the current time-in-business standard.
At present, candidates wishing to sit for the Certification exam must have been in the equipment or commercial finance business for at least five years, of which three years must have been in equipment leasing.
Originally, there were no study materials or courses. Then in 1990 a group of CLPs and other professionals produced the Home Study Course. This large loose-leaf manual covered the thirteen subjects treated in the Certification exam.
The authors were Ted Parker, CLP, Ken Goodman, CLP, Hal Horowitz, CLP, Jim Swander, CLP, Ron Silver, CPA, Paul Menzel, CLP, Jon Haas, CLP and Don Zaretsky, CLP.
In 1995, the Board of Directors of the United Association of Equipment Leasing ("UAEL") (formerly WAEL) asked Ray Williams, the then Executive Director of the association, to produce a textbook for the CLP program, due to an upsurge in interest in the program. Ray asked for my assistance, as I was then Chairman of the Education Committee and therefore nominally in charge of the CLP program.
Ray and I developed the First Edition of the Leasing Professionals' Handbook, using the Home Study Guide as base material. The format was trade paperback, smaller and handier than the loose-leaf binder that preceded it. We recruited additional authors, including Ken Greene, Esq., Oren Hall, Robert Herrick, Bob Rodi, CLP, and Matt Shieman. I authored a chapter and Ray was the overall editor, giving the book a consistent look and editorial style.
The book proved popular and was republished as a Second Edition with minor changes and corrections.
Both editions retained the original format, covering the thirteen subjects of the Certification exam.
Then in 2000, the CLP Program was spun off by UAEL into a free-standing foundation, the CLP Foundation. This foundation is supported by its members and by UAEL, the National Association of Equipment Leasing Brokers ("NAELB") and the Eastern Association of Equipment Lessors ("EAEL"). It is a foundation comprised of individual CLP's, rather than of companies. It has its own officers and Board of Directors, and is the administrator of the CLP Program.
The Handbook was transferred to the Foundation by UAEL, and in 2004 the Handbook was completely re-written and published by the Foundation as The Certified Lease Professionals' Handbook. The book was expanded to the sixteen subjects of the current Certification exam. The Handbook is now in its second printing.
Many people contributed to the current Handbook. The authors and editors are:
James R. Adler, Esq.
Frederick G. Anderson, CLP
Robert D. Baker, CLP
Ted A. Brownrigg, CLP
George J. Davis, II, CLP
Dwight Galloway, CLP
Nancy A. Geary, CPA, CLP
Steven B. Geller, CLP
Barry S. Marks, Esq.,CLP,
James K. Merrilees, CLP
James G. McCommon, CLP
Ted Parker, CLP
Robert N. Rodi, CLP
John G. Rosenlund, CLP
David T. Schaefer, CLP
Cynthia W. Spurdle
Robert Teichman, CLP
Terrance J. Winders, CLP
Bruce Winter, CLP
Donald Zaretsky, CLP
The Handbook is the primary sourcebook for those people wishing to take the Certification exam. The book has gone through many changes over the years, but the editors and authors will continue to keep the text timely and relevant, as the leasing industry itself.
It is available for $59.95 plus postage and handling directly from
1-610-687-0213 or via email at cindy@clpfoundation.org .
----------------------------------------------------------------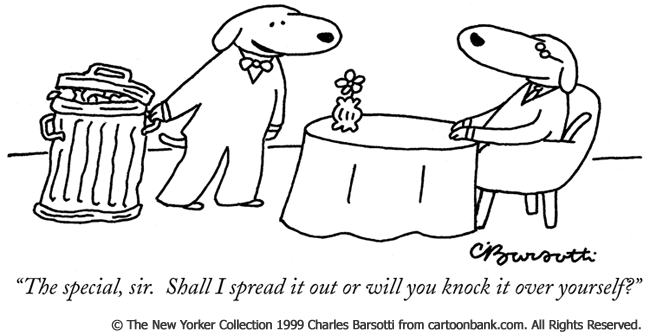 ----------------------------------------------------------------

Sales Make it Happen
"Probing Questions for Equipment Leasing"
by Terry Winders, CLP
Usually customers have a fairly conventional 36 month,48 month, or 60 month term, with level payments, in mind when we first meet them about leasing terms.
To set yourself apart from the crowd you should ask some probing questions to determine what structure would better serve the lessee and help your proposal to look more competitive. Never launch into your sales pitch without first looking for the true needs of the customer.
The first question you should ask is " How long due you expect to use the equipment?"
Another may be: "Is there a better time during the year for the lease to terminate so the next exchange of equipment would be the least disruptive to normal business activity"
The answer may create a term in months not years and generally will not be just 36 or 48or 60 months. It may start in May and terminate in October creating a 41, or 53 month, lease. A term that follows the actual term of use is attractive to the lessee because the expense stops when the equipment does.
Next ask questions about the seasonally of the lessee's cash flow and their interest in arranging irregular payments that follows that seasonally.
They may prefer lease payments that follow the booking of revenue as apposed to the day they actually collect the cash. Or they may prefer to arrange lease payments when the cash is available. If rent expense follows revenue then the transaction helps the customer to see a true margin. A need of management is to control the timing of expenses to manage true margins. You rate may not be as important as their
control of cash flow. This expense is eliminated with properly structured irregular lease payments. It is another selling point to lease.
You should also ask if they have a budget and what they have placed in the budget for the lease payment. You are more successful arranging lease payments that fit their budget amount, which will most likely an odd number of months, than trying to sell them full years terms.
Ask about maintenance because when equipment is new it needs little if any maintenance but as it ages the cost of maintenance increases. A classic need for higher payments in the beginning and stepping them down in the future.
Ask if the equipment is a replacement or an addition. If it is an addition then maybe a lower payment for the first six months or so would allow them to use the equipment to generate cash flow prior to making full payments.
Ask as many questions about the firm and the equipment that you can before you begin selling them yourself or your leasing program. One, it will give your customer more confidence in your advice, and it gives them an opportunity to re-enforce whey they need the equipment.
And if you learn enough, the customer may sell himself on your leasing program without having to go into a full sales pitch.
Terry Winders, CLP
Lease training and Consulting
502-327-8666
leaseconsulting@msn.com

---------------------------------------------------------------
### Press Release ###########################

Dakota Financial Adds New Underwriter to Growing Credit Department
Los Angeles, CA, --Dakota Financial, LLC announced that Jon Aronson has joined the company as the new Underwriting Associate. The position marks an addition to Dakota's credit department that will enable the company to maintain its high standards of responsiveness and customer service for all brokers while managing the recent increase in submissions.
Aronson comes to the company from Chicago, IL with a strong background in both the business finance and the construction equipment industries.
Michael Green, Dakota Financial's Managing Partner stated, "As our pipeline grows, it is important to ensure that we have the infrastructure in place to properly service our broker community with the level of attentiveness to which they have become accustomed."
Aronson is the second person to join the Dakota Financial team in the past two weeks.
About Dakota Financial, LLC
Dakota Financial is an asset-based direct funding source. Our nationwide programs are specifically designed to provide funding for customers that have prior bankruptcies, tax liens, judgments, repossessions, or slow pays. We fund traditional deals as well as sale-leasebacks, private party sales, start-ups, and owner/operators. For more information, please visit
www.dakotafinancial.com.
Media Contact:
Mae Gilberg
Dakota Financial, LLC
p: 310.696.3030, ext. 22
f: 310.696.3035
---------------------------------------------------------------
### Press Release ###########################

MB Financial and First Oak Brook Bancshares to Merge
CHICAGO----MB Financial, Inc. (Nasdaq:MBFI) and First Oak Brook Bancshares, Inc. (Nasdaq:FOBB) announced the signing of a definitive merger agreement. Under the Agreement, MB Financial will acquire First Oak Brook. First Oak Brook is a bank holding company headquartered in Oak Brook, Illinois with $2.3 billion in assets, $1.9 billion in deposits and 21 full-service branches in Chicago.
The merger will significantly increase MB Financial's presence in the attractive Chicagoland banking market. Combined with First Oak Brook, MB Financial will have over $8.2 billion in assets and 61 Chicago area locations.
"First Oak Brook's strong deposit gathering expertise combined with MB Financial's proven asset origination capability will create a company that has the potential to grow earning assets at double-digit rates while funding them organically -- a truly powerful combination in an industry where net interest income continues to be the main earnings growth engine," stated Mitchell Feiger, President and Chief Executive Officer of MB Financial.
"Our companies complement each other exceptionally well in terms of talent, geographic coverage and business orientation," Mr. Feiger continued. "We are truly excited about the opportunities for our combined company."
"This merger means great things for First Oak Brook employees, shareholders and customers," stated Richard M. Rieser, Jr., First Oak Brook President and Chief Executive Officer. "Customers will have access to a deep and broad array of banking services across a larger geographic footprint. Since there is little overlap between our footprints, our customers will continue to do business with the people they know and trust. MB's commercial lending and leasing expertise and earnings power will provide us with extra resources to continue to expand our retail and community banking presence and meet the needs of our commercial and public clients, particularly in our centers of influence in the western suburbs and North Shore of Chicago."
The merger will also increase MB Financial's scale in a number of business lines including treasury management, merchant processing, asset management, trust, private banking, investment services and leasing.
Mr. Feiger also noted, "Together, we will enhance our commercial business in Chicago's middle market -- one of the most profitable customer segments in banking. Our combined branches provide us with strong market share in both DuPage and Cook Counties where almost 80% of Chicago MSA middle-market businesses are located."
Based on MB Financial's average closing price for the five-day period ended April 28th, the transaction is valued at $36.80 per First Oak Brook share, for a transaction value of approximately $372 million, exclusive of stock options. At closing, First Oak Brook shareholders will receive, in exchange for each share of First Oak Brook common stock they hold, consideration with a value equal to the sum of (1) 0.8304 multiplied by the average of the closing prices for MB Financial common stock during the five trading days ending the day before the completion of the merger and (2) $7.36, representing an aggregate consideration mix of approximately 80% MB Financial stock and 20% cash. Under the terms of the merger agreement, each holder of First Oak Brook common stock will be entitled to elect to receive their merger consideration in the form of MB Financial common stock, cash or a combination of both, subject to limitations and prorations. Receipt of shares of MB Financial stock in the merger is expected to be tax-free.
The merger, is subject to regulatory approvals, approval by MB Financial stockholders of the issuance of MB Financial shares in the merger, and approval by First Oak Brook stockholders, and is expected to close in the fourth quarter of 2006. The merger is expected to be immediately accretive to MB Financial's annual GAAP and cash EPS.
Following the merger Mr. Rieser and Mr. Charles Gries from First Oak Brook's board will join the MB Financial Board. Mr. Rieser will continue in his current capacity until the transaction closes; at that time, he will become Vice Chairman and Executive Vice President of MB Financial, Inc.
The definitive agreement was unanimously approved by the boards of MB Financial and First Oak Brook, and the directors have executed agreements to vote their shares in favor of the transaction.
Goldman, Sachs & Co. is acting as financial advisor to MB Financial and Silver, Freedman & Taff LLP is serving as its legal counsel with respect to the transaction. First Oak Brook is being advised by Keefe, Bruyette & Woods Inc. and Vedder, Price, Kaufman & Kammholz, P.C. is acting as its legal counsel.
MB Financial, Inc. is the $5.9 billion Chicago-based holding company for its lead bank, MB Financial Bank, N.A., and Union Bank, N.A. (Oklahoma). MB Financial Bank also owns LaSalle Systems Leasing, Inc. and Vision Investment Services, Inc., a registered broker/dealer.
MB Financial Bank (www.mbfinancial.com) is a leader among Chicago area banks and has been delivering competitive personalized service for more than 90 years to privately owned, middle-market companies as well as to individuals who live and work in the communities where its branches are located. MB Financial Bank currently has 40 branches strategically located throughout the Chicago area.
First Oak Brook Bancshares, Inc. was organized in 1983 and has been traded publicly since 1985. It is the 11th largest independent bank holding company headquartered in Illinois and its primary business is the ownership and control of Oak Brook Bank.
Oak Brook Bank is a $2.3 billion commercial bank chartered in Illinois. Oak Brook Bank offers commercial and retail banking services and trust and investment management. Seventeen of the bank's 21 Chicago branches are located in the western suburbs; three in the northern suburbs; and one in downtown Chicago. First Oak Brook is scheduled to open two additional branches later in the year.
### Press Release ###########################

U.S. Bank Equipment Finance names new regional manager
Philadelphia) — U.S. Bank Equipment Finance has named Eric C. Jackson as vice president and regional manager of its capital equipment group. Jackson will manage the eastern region from his office in Philadelphia.
Jackson comes to U.S. Bank Equipment Finance after 12 years with General Electric Capital Corporation, where he served in various sales and managerial positions, and most recently as regional sales manager. Prior to that Jackson was with PNC Bank for four years.
"We are extremely pleased to have someone with Eric's background and skill set join the management team of the capital equipment group," said Blair McBeth, executive vice president of U.S. Bank Equipment Finance. "Eric brings strong deal structuring and team building skills to the capital equipment group. In his most recent assignment at GECC, Eric developed a crucial mid-Atlantic market sales team that grew new business volume by 300 percent over a three-year period. Eric will have responsibility for helping the capital equipment group develop the east coast into a significant contributor in terms of volume and revenue for U.S. Bank Equipment Finance."
Jackson earned a bachelor's degree in marketing from Messiah College, in Grantham, Penn. He is married to Marinez and resides in Center City Philadelphia.
U.S. Bank Equipment Finance, one of the largest bank-affiliated equipment finance companies in the nation, has been providing quality equipment finance solutions for 35 years. It's a major funding source for companies in virtually every industry sector nationwide. Visit U.S. Bank Equipment Finance on the web at www.usbank.com/leasing.
U.S. Bank Equipment Finance is part of U.S. Bancorp (NYSE: USB). With assets of $210 billion, is the 6th largest financial holding company in the United States. The company operates 2,430 banking offices and 4,941 ATMs, and provides a comprehensive line of banking, brokerage, insurance, investment, mortgage, trust and payment services products to consumers, businesses and institutions. U.S. Bancorp is the parent company of U.S. Bank. Visit U.S. Bancorp on the web at www.usbank.com.
Sites of Reference:
### Press Release ###########################

GE Capital Solutions Teams with Teradata to Provide One-Stop Data Warehouse
and Analytics Solution for Airlines Reporting Corporation
DANBURY, Conn.-- Leasing Solution Helps Transform Major Travel Industry Data Operation
GE Capital Solutions, together with Teradata, a division of NCR Corporation and the global leader in enterprise data warehousing and analytics, recently announced the third major upgrade in five years for the critical, day-to-day data management operations of Airlines Reporting Corporation (ARC), the world's largest settlement system for the airline industry.
Headquartered in Virginia, ARC processes 45% of domestic air travel; a total of 190 million transactions per year, worth more than $70 billion. They are owned by 12 major domestic airlines and were established as a service operation, with limited assets and working capital. As the airline industry has come under increasing financial pressure, it has also become far more information-driven.
"We needed to substantially expand our data management capabilities," recalls Alfred Altschul, ARC's Vice President for Financial Services and CFO. "Data warehousing and data mining would help us cut costs, be more productive and provide new information offerings to customers, but it would also require a significant capital investment."
In 2000, as ARC identified Teradata's equipment and software as the best, most scalable solution, Teradata brought in NCR's long-time financing partner, GE Capital Solutions. Adds CFO Altschul, "The unique relationship between Teradata, NCR and GE was very beneficial. GE clearly wanted to make this deal work. They came back with a flexible, competitive financing proposal." With the leasing solution from GE, ARC was able to immediately acquire the Teradata solution - and has performed two major upgrades to faster, more powerful systems since then, at the same or lower cost.
"We never would have been able to do that if the first system was on our books," says Paul Romine, ARC's Vice President of Technology Services. "The overall benefits and cost savings these acquisitions have generated are enormous." According to Romine, the benefits include:
-- Substantial reduction in fraud losses, totaling millions of dollars per year over the past five years
-- Virtually 100% web-based reporting, eliminating tons of paper, dramatically reducing shipping costs and creating numerous internal operating efficiencies
-- A complete backup system, financed by cash flow ARC had previously been using to pay for costly backup and recovery insurance
-- More efficient utilization of data center space and lower operating costs
-- A wide range of innovative data products that help ARC's customers be more productive and efficient - and provide a significant new revenue stream for ARC
"This was the largest acquisition in our history," explains Altschul . "Yet we can fund it out of our daily operating budget. The Teradata data warehouse and analytics solutions have transformed the way we work, cut substantial costs, established a new profit center - and created major new efficiencies and productivity improvements. We never could have accomplished this without leasing and the partnership ARC has built with Teradata and GE."
Concludes GE's Steve Toeniskoetter, President & CEO of the Vendor Finance unit, "It is gratifying to see ARC realize the tremendous power of leasing in a technology environment. They will be able to upgrade every two or three years to faster, more powerful platforms, most likely at a lower monthly cost. This will keep them consistently at the forefront of data management technology and performance."
GE Capital Solutions ( www.ge.com/capitalsolutions ) provides leasing, lending and capital investment products and services to help business customers grow. It has over $90 billion in assets, serves more than a million clients around the world and is headquartered in Danbury, Connecticut, USA.
Teradata, ( www.teradata.com ) a division of NCR Corporation, is the global technology leader in enterprise data warehousing, analytic applications and data warehousing services. Organizations around the world rely on the power of Teradata's award-winning solutions to get a single, integrated view of their business to enhance decision-making, customer relationships and profitability.
NCR Corporation (NYSE: NCR) is a leading global technology company helping businesses build stronger relationships with their customers. NCR's Teradata(R) data warehouses and ATMs, retail systems, self service solutions and IT services provide Relationship Technology(TM) that maximize the value of customer interactions and help organizations create a stronger competitive position. Based in Dayton, Ohio, NCR ( www.ncr.com ) employees approximately 28,400 people worldwide.
ARC ( www.arccorp.com, an airline-owned company, is the premier provider of financial settlement solutions and data and analytical services for the travel industry. Airlines, travel agencies, corporate travel departments, railroads and other travel suppliers process more than $70 billion annually through ARC's world-class settlement system, making it the financial backbone of travel distribution.
### Press Release ###########################
--------------------------------------------------------------

News Briefs----
Canadian Dollar Tops 90 Cents for 1st Time
http://www.ajc.com/business/content/shared-gen/ap/Finance_General/
Soaring_Loonie.html
A greater proportion of mortgage refinancers tapped their home equity for cash in the first three months
http://www.washingtonpost.com/wp-dyn/content/article/2006/05/02/
AR2006050201606.html
Ameriquest Parent to Lay Off 3,800 Workers
http://www.chicagotribune.com/business/sns-ap-ameriquest-cuts,1,3394410.story?
coll=chi-business-hed
April auto sales hurt by higher gas prices
http://news.yahoo.com/s/nm/20060502/bs_nm/autos_sales_dc_2
---------------------------------------------------------------


You May have Missed---
American Idol: Who's Going Home?
http://www.accessatlanta.com/blogs/content/shared-blogs/accessatlanta/idol/
entries/2006/05/02/52_who_to_kiss.html
---------------------------------------------------------------

Sports Briefs----
Sabres slice through Flyers 7-1, advance to Eastern semis
http://www.usatoday.com/sports/hockey/cup/2006-05-02-sabres-flyers-game6_x.htm
Stillman OT goal sends Hurricanes blowing by Canadiens 2-1
http://www.usatoday.com/sports/hockey/cup/2006-05-02-canes-canadiens-game6_x.htm
Schwarzenegger wants two NFL teams in Los Angeles area
http://www.usatoday.com/sports/football/nfl/2006-05-02-los-angeles-area_x.htm
----------------------------------------------------------------


California News Briefs---
Southern California population outweighs Northern California, with majority living in Los Angeles, Orange, and San Diego Counties. However the state only grew by 440,000, 1.2%, to a total of 37.2 million. 113 cities lost population, while 357 gained. Los Angeles added 12,680 housing units and has a total population of 3,976,071 (not counting illegal immigrants.) Here is the full California Department of Finance report:
http://www.leasingnews.org/PDF/Dept_fin.pdf
----------------------------------------------------------------


"Gimme that Wine"
Clarksburg vineyard outgrows its roots
http://msnbc.msn.com/id/12571894/
One-sixth of alcohol sales go to minors, study says
http://www.washtimes.com/national/20060501-112830-3344r.htm
Wine Prices by vintage
http://www.winezap.com
http://www.wine-searcher.com/
US/International Wine Events
http://www.localwineevents.com/
Winery Atlas
http://www.carterhouse.com/atlas/\
Leasing News Wine & Spirits Page
http://two.leasingnews.org/Recommendations/wnensprts.htm
----------------------------------------------------------------

Calendar Events This Day
Japan: Constitution Memorial Day
National holiday commemorating adoption of constitution in 1947.
Lumpy Rug Day
To encourage the custom of teasing bigots and trigots for showing unwelcome facts under the rug. When many cans of worms have been shaved under the rug, the defenders of the status quo obtain a new rug high enough to cover the unwanted facts.
Mexico: Day of the Holy Cross
Celebrated especially by construction workers and miners, a festival day during which anyone who is building must give a party for the workers. A flower-decorated cross is placed on every piece of new construction in the country.
National Anxiety Disorders Screening Day
Screenings for anxiety and depressive disorders.
National Meeting Planners Appreciation Day
To recognize the important role that meeting and convention planners play in promoting tourism in local communities.
Paranormal Day
A day for all paranormal enthusiast to get together and share their unique experience with each other. Seminars, radio broadcasts and reading will take place worldwide.
Poland Constitution Day (Swieto Trzeciego Maja)
National Day. Celebrates ratification of Poland's first constitution, 1791.
United Nations: World Press Freedom Day
A day to recognize that a free, pluralist and independent press is an essential component of any democratic society and to promote press freedom in the world.
Wordsmith Day
A day dedicated to those who write promotional prose that markets our goods and services, from copywriters to marketing writers to all-around wordsmiths. www.wordsmithday.com
----------------------------------------------------------------

Today's Top Event in History
1963 -- In Birmingham, Alabama, Police Chief "Bull" Connor orders fire houses and dogs turned on children marching out of the 16th St Baptist Church to keep them from marching out of the "Negro section". This after jailing 900+ yesterday. There was no national radio or television coverage, let alone the internet or cellular telephone pictures or reporting. Imagine if this were to occur today.
----------------------------------------------------------------

This Day in American History
1494-Christopher Columbus cited the island of Jamaica on his second voyage.. He never actually saw nor did his discoveries include the United States, but the island off the continent. It was the Spanish who first brought slavery into the new world. The islands were Europe's main gateway into the New World. The first Revolutionary naval battle was fought here to gain control of this ocean thoroughfare. .
http://memory.loc.gov/ammem/today/may03.html
http://www1.minn.net/~keithp/cctl.htm
1654- Richard Thurlow built the first toll bridge with his own money over the Newbury River at Rowley, MA. The court fixed a rate of toll for animals, but passengers were permitted free passage. It remained until 1680.
http://www.angelfire.com/ny/chickened/thurlowfamily.html
1761 - Large tornadoes swept the Charleston, South Carolina harbor when a British Fleet of 40 sails was at anchor. It raised a wave 12 feet high, leaving many vessels on their beam ends. 4 people drowned.
1774 -a May snowstorm from New York City to Virginia covered the ground. A severe frost killed fruit in North Carolina
1825-Laura Matilda Towne Birthday. After the Civil War, LMT with her close friend Ellen Murray founded one of the earliest and most successful schools for former slaves on the coastal islands of South Carolina. She had studied homeopathic medicine privately and taught school in her native Pennsylvania before volunteering to teach - and in many ways care for - a large population of former slaves of the Sea islands of South Carolina. She taught, acted as physician, and directed relief aid and in 1862 with Murray founded the freedman's Penn School that used the same curriculum as New England schools. For dozens of years Penn School was the only education available for the black population of the islands. Her school was eventually taken over by the South Carolina public school system.
http://www.aaregistry.com/african_american_history/2200/
Laura_M_Towne_was_a_primetime_educator
1862-after nearly a month's siege, General Joseph Johnston's outnumbered Confederate forces evacuated Yorktown, VA, and moved back to Richmond. General McClellan's Army of the Potomac occupied Yorktown the following day. General Johnston is considered one of the top generals of the Confederacy, the United States, and if it were not for the overwhelming amount of money, the ability to "buy" foreign recruits, the war would have gone the way of the Confederacy due to military leaders such as Johnston. With the capture of Yorktown, President Abraham Lincoln left Washington, DC, for Fort Monroe, VA, to observe the ongoing Peninsula Campaign.
http://tennessee-scv.org/camp28/johnstonbio.html
http://ngeorgia.com/site/johnstonstatue.html
http://einsys.einpgh.org:8887/MARION/AAJ-1380
http://www.eaglesongthemusical.com/linkedpages/johnston.html
http://www.civilwarhome.com/johnston1stmanassas.htm
http://www.qmfound.com/BG_Joseph_Johnston.htm
1886-At the height of the movement for the 8-hour day, police opened fire in a crowd of workers participating in a general strike at McCormick Harvester Co. in Chicago. Four workers were killed.
1895 -A f5 tornado carved a 13 mile path through Sioux County in Iowa. 9 people were killed and 35 were injured.
1903-John "Honey" Russell, Basketball Hall of Fame player and coach born at New York, NY. Russell played in more than 3,200 pro basketball games in the sport's early years. In 1936, he became coach at Seton Hall University, remaining there for 11 seasons. He was also a baseball scout, a football scout and a promoter. Inducted into the Hall of Fame in 1964. died at Livingston, NJ, Nov. 15, 1973.
http://www.hoophall.com/halloffamers/RussellJ.htm
1911-trumpet player Yank Lawson born Trenton, MO. Died Feb. 18,1995
http://www.pudbrown.com/YankLawson.htm
http://www2.cybercd.de/artist/Lawson,+Yank.htm
1913-birthday of playwright William Inge, born in Independence, Kansas. . He won the Pulitzer price for "Picnic," some of his other plays included "Bus Stop," "Come Back, Little Sheba."
http://memory.loc.gov/ammem/today/may03.html
http://www.imagi-nation.com/moonstruck/clsc63.html
1918-tenor Leopold Simoneau, considered one of the most distinguished Canadian singers of the century, was born in St-Flavien, Quebec. Simoneau developed an international reputation in the 1950's as a specialist in the works of Mozart. Among the many highlights of his career was his 1952 appearance in Paris in a production of Stravinsky's "Oedipus Rex," with the composer as conductor and Jean Cocteau as narrator.
1919-birthday of folksinger, songwriter Pete Seegar, born New York, New York. In the 1940's, he performed with Woody Guthrie, before forming the Weavers, who had hits with such folk tunes as "On Top of Old Smokey" and "Goodnight Irene." Seeger was blacklisted by the US government during the '50s. In the following decade, he became a father figure to many younger folk and rock musicians. The Byrds, for example, had a number-one hit with Seeger's "Turn, Turn, Turn."
http://www.peteseeger.com
1920-pianist John Lewis born LaGrange, Il.
http://www.jazclass.aust.com/lewis.htm
http://www.holeintheweb.com/drp/bhd/MJQ.htm
1921-Reece " Goose" Tatum, basketball player born at Calion, AR. Tatum played football and baseball and came into his own when Abe Saperstein asked him to play basketball with the Harlem Globetrotters. Tatum's best asset was his hands, big enough to allow him to hold the ball with one hand. He perfected the overhand hook shot later used by Wilt Chamberlain, Connie Hawkins and Kareem Abdul-Jabbar. Suspended by Saperstein in 1955, he formed his own team, the Harlem Magicians. Died at El Paso, Texas, January 18,1967
1921- Ray ("Sugar Ray') Robinson, boxer, born Walker Smith, Jr., at Detroit, Ml. Generally considered "pound for pound the greatest boxer of all time," Robinson was a welterweight and middleweight champion who won 175 professional fights and lost only 19. A smooth and precise boxer, he fought until he was 45, dabbled in show business and established the Sugar Ray Robinson Youth Foundation to counter juvenile delinquency. To this day, his name connotes class, style and dignity. My father took me to his fight in Yankee Stadium when we lived in New York. My father was a great fight fan and took my brother and I to many bouts.
http://www.ibhof.com/robinson.htm
1928- James Brown Birthday, born in Macon, Georgia.
He sold millions of records in the US from the mid- 1950's to the mid-'60s, yet remained virtually unknown to most white Americans. But by the late '60s, the breakthroughs scored by black artists on the Motown and Stax-Volt labels helped bring Brown to the attention of the mass audience as well. James Brown's first hit, with his group the Famous Flames, was "Please, Please, Please" in 1956. It sold more than a million copies - the first of his dozens of million-sellers. Thirty years later, in 1986, he was at the top of the charts with "Living in America" from the soundtrack of "Rocky Four."
In 1996, James Brown celebrated his 63rd birthday with a concert in his hometown of Augusta, Georgia. Musical guests included rock guitarist Slash, country group Sawyer Brown and soul star Isaac Hayes.
http://www.funky-stuff.com/jamesbrown/
1936-Joe DiMaggio made his major league debut for the New York Yankees and collected three hits in their 14-5 victory over the St. Louis Browns. For the year, DiMaggio hit .323 with 29 home runs and 125 runs batted in. He used to visit friends in Los Gatos, California often. I saw him eating lunch and dinner out several times. He was well respected and never bothered in the restaurants here.
There were places here where Marilyn Monroe stayed, sometimes with him and they had great privacy, I am told. He was a very private man.
http://www.baseballhalloffame.org/hofers_and_honorees/hofer_bios/dimaggio_joe.htm
http://www.joedimaggioestate.com/
1937- Frankie Valli, lead singer of the Four Seasons, was born in Newark, New Jersey. They were one of the most popular groups of the 1960's, with more than 30 singles on the best-seller charts from 1962 to 1976. Frankie Valli's falsetto singing was the group's trademark on such hits as "Sherry," "Big Girls Don't Cry" and "Walk Like a Man." Valli began a successful solo career in 1974, and had such hits as "My Eyes Adored You" and "Grease." He has also put together Four Seasons groups for rock 'n' roll revival shows.
http://www.srv.net/~roxtar/valli_frankie.html
http://www.hwcn.org/~ad828/frankie.htm
1943-Robert Frost won the Pulitzer Prize for Poetry, his fourth time. He won it for "A Witness Tree." His other awards were in 1924 for "New Hampshire: A Poem with Notes and Grace Notes." in 1931 for "Collected Poems," and in 1937, for A Further Range."
http://www.ketzle.com/frost/
http://www.theatlantic.com/unbound/poetry/frost/frostint.htm
http://www.poets.org/poets/poets.cfm?prmID=196&CFID=8427572&CFTOKEN=3561476
http://www.amazon.com/exec/obidos/ASIN/B00000J87V/qid%3D1020016743/
ref%3Dsr%5F11%5F0%5F1/104-4525358-7043961
1948- CBS Evening News began as a 15-minute telecast with Douglas Edwards as anchor. Walter Cronkite succeeded him in 1962 and expanded the news show to 30 minutes. Eric Sevareid served as commentator. Dan Rather anchored the news casts upon Cronkite's retirement in 1981. At one point, to boost sagging ratings, Connie Chung was added to the newscast as Rather's co-anchor, but she left in 1995 in a well-publicized dispute. Rather remains solo, and as Walter Cronkite would say "...that's the way it is."
1952- Eddie Arcaro became the first and only jockey to win the Kentucky Derby five times: 1938, Lawrin, 1941, Whirlaway, Hoop Jr, 1945, Citation, 1948, Hill Gail, 1952.
1952-Historians give credit to Lieutenant Colonel Joseph Otis Fletcher as the first man to set foot on the "North Pole." The first airplane flight to land at the North Pole was made by a ski-wheeled Air Force C-47, which landed this day in 1952. I took off from Fletcher's Ice Island, about 115 miles from the Pole, carrying 10 air force officials and scientists. It was piloted by Lieutenant Colonel William Pershing Benedict of San Rafael, CA, and copilot Lieutenant Colonel Joseph Otis Fletcher of Shawnee, OK. In 1997, historian Robert M. Bryce published the results of research indicating that no previous explorer succeeded in reaching the Pole, despite two long standing claims, and that Fletcher was the first human known to set foot on it. In addition, Dr. Albert Paddock Crary, who was in this party, on February 12,1961, reached the South Pole by tracked vehicle as part of a scientific expedition. He became then the only explorer to set foot on both the North and South Pole.
1952-CBS became the first network to televise the Kentucky Derby. Eddie Arcaro rode Hill Gail to a two-length victory over Sub Fleet. Blue Man was third. For Arcaro, it was a record fifth Derby win. Trainer Ben A. Jones won for the sixth time, also a record.
1955---Top Hits
Cherry Pink and Apple Blossom White - Perez Prado
The Ballad of Davy Crockett - Tennessee Ernie Ford
Dance with Me Henry (Wallflower) - Georgia Gibbs
In the Jailhouse Now - Webb Pierce
1956 - "Most Happy Fella", a musical by Frank Loesser, opened at the Imperial Theatre in New York City. The show, an adaptation of "They Knew What They Wanted" by Sidney Howard, ran for 676 performances on Broadway. Critics called the show a masterpiece, thanks to the outstanding performances by Robert Weede and Jo Sullivan. Many of the songs made the "Hit Parade." Frank Loesser's hits included "Standing on the Corner", "I Like Everybody", "Joey, Joey, Joey", "Big Acquaintance" and "Don't Cry".
http://www.frankloesser.com/home.htm
1960 - The play, "The Fantasticks", opened at the Sullivan Playhouse in New York City. It would later become the longest-running off-Broadway play. "Soon It's Gonna Rain" was one of the big hit tunes from the production. Many high schools make this their musical performance for students to present to their community.
1963---Top Hits
I Will Follow Him - Little Peggy March
Can't Get Used to Losing You - Andy Williams
Puff the Magic Dragon - Peter, Paul & Mary
Lonesome 7-7203 - Hawkshaw Hawkins
1963 -- In Birmingham, Alabama, Police Chief "Bull" Connor orders fire houses and dogs turned on children marching out of the 16th St Baptist Church to keep them from marching out of the "Negro section". This after jailing 900+ yesterday. There was no national radio or television coverage, let alone the internet or cellular telephone pictures or reporting. Imagine if this were to occur today.
1964 - Gerry & the Pacemakers make their United States TV debut on the "Ed Sullivan Show" and perform "Don't Let the Sun Catch You Crying."
1968-new owners Tom Cousins and Carl Sanders announced that the St. Louis Hawks of the NBA would move to Atlanta for the 1968-69 season. The team began as the Tri-Cities Blackhawks(1949-51), moved to Milwaukee and then to St. Louis in 1956.1980-Genuie Risk, ridden by Jacinto Vasquez, became just the second filly to win the Kentucky Derby. She posted a one-length victory over Rumbo.
1968-The Beach Boys open a 17-date tour of the U.S. with a show in New York. The second half of the concert is given over to the Maharishi Mahesh Yogi who lectures on "spiritual regeneration." The audiences reaction is so negative, more than half of the tour dates are cancelled.
1968 --Thelonious Monk and Dr. John the Night Tripper at the San Francisco Carousel Ballroom.
1970 -- Ohio Gov. Rhodes vows to "use every weapon" against antiwar protesters at Kent State University. Tomorrow he does.
1971---Top Hits
Joy to the World - Three Dog Night
Put Your Hand in the Hand - Ocean
Never Can Say Goodbye - The Jackson 5
Empty Arms - Sonny James
1978 - Persistent thunderstorms caused widespread flooding in southeastern Louisiana and extreme southeastern Mississippi. Rainfall totals of ten to thirteen and a half inches were reported around New Orleans causing the worst flooding in thirty years. The water depth reached three to four feet in several hundred homes, and total property damage was estimated at one hundred million dollars
1979---Top Hits
Heart of Glass - Blondie
Reunited - Peaches & Herb
Stumblin' In - Suzi Quatro & Chris Norman
Where Do I Put Her Memory - Charley Pride
1987---Top Hits
(I Just) Died in Your Arms - Cutting Crew
Looking for a New Love - Jody Watley
La Isla Bonita - Madonna
Don't Go to Strangers - T. Graham Brown
1991 - Andy Williams, 60, marries former hotel concierge Debbie Haas, 36, in New York City.
1993 - Strong winds buffeted the Owens Valley area and the Eastern Sierra of Southern California. A USGS anemometer on Crowley Lake recorded a wind gust to 140 mph before blowing away. Bishop Airport had a wind gust to 65 mph. One person was killed when he was hit by a flying projectile. Many trees were downed and power outages were widespread.
1995 - The Neville Brothers, the Dixie Cups, Allen Toussaint and Professor Longhair are inducted into the New Orleans Musical Walk of Fame.
1998- Mariner Dan Wilson hits the first inside-the-park grand slam in the franchise's history.
1999-The Dow-Jones Index of 30 major industrial stocks topped the 11,000 mark for the first time.
2000 - Metallica delivers over 60,000 pages of information to Napster's San Mateo, Calif., offices, listing more than 1.4 million copyright violations of 95 Metallica songs and recordings by 335,435 distinct users.
--------------------------------------------------------------


Baseball Poem
The Base Stealer
Poised between going on and back, pulled
Both ways taut like a tight-rope walker,
Fingertips pointing the opposites,
Now bouncing tiptoe like a dropped ball,
Or a kid skipping rope, come on, come on!
Running a scattering of steps sidewise,
How he teeters, skitters, tingles, teases,
Taunts them, hovers like an ecstatic bird,
He's only flirting, crowd him, crowd him,
Delicate, delicate, delicate, delicate - Now!
----Robert Francis