Jr.Analyst
Sausalito, CA
Banking, financial, leasing experience;
opportunity to grow, work w/seasoned
professional; small office, Excel a must
e-mail: spickens@oxfordfinance.com or
call 415-331-1725

Friday, May 12, 2006
Lily Tomlin as Ernestine the telephone operator
National Receptionist Day
(see other calendar events )
Headlines---
Archives-May 12, 2002/McCue-MSM Capital
Classified Ads---Senior Management
Pawnee Raises $57,781,930 (Canadian)
MidAtlantic Financial/ "Broker/Lessor" List
Classified Ads---Help Wanted
Letters!---We get eMail
Cartoon—"We never say no!
Selling Up--by Steve Chriest
The Best Profession: Sales
Chicago IT Conference Wrap-Up
55 Women Equip. Leasing Professionals
Dashiell Back in the USA
Leasing Assoc. Events Non-Members
Mayer's Biz Leasing News May, 2006
Mullen VP Cap. Markets Key Equip
Savage VP Mericap Credit Corp
News Briefs---
You May have Missed---
California Nuts Brief---
"Gimme that Wine
Restaurant Review
Teichman/Kabot at "Dizz's As Is"
Calendar Events
This Day in American History
Baseball Poem
######## surrounding the article denotes it is a "press release"
---------------------------------------------------------------------

Archives-May 12, 2002
#1
McCue Systems Number #1
Today magazine announced McCue Systems advertising was ranked #1 among all lease management technology vendors (including both back-office and front-end providers) and #2 among all industries advertising in the magazine's January issue.
Readers rated the ads for "attention-getting", "believable", and "informative". The McCue Systems' ad received a composite score of 79%.
Other composite scores for top-placers within the leasing technology sector were:
LeaseTeam, Inc. 57%
Capital Stream, Inc. 62%
IFS 66%
Seismiq 69%
Thoughtworks 52%
#2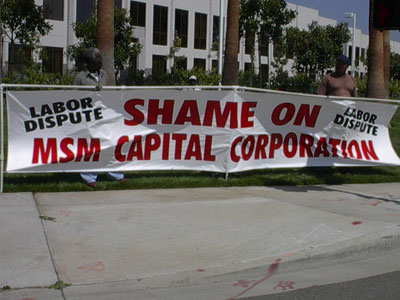 This company, under the president Mike Cingari, formerly one of the presidents of Colonial Pacific Leasing, went bankrupt owing employers, particularly salesmen thousands of dollars and over $1 million in advance rentals not returned to applicants.
"The Shame of MSM Capital:"
http://www.leasingnews.org/Conscious-Top%20Stories/MSM_stories.htm
----------------------------------------------------------------

Classified Ads---Senior Management
Hot air balloon over Saint Francis winery entrance in the Napa Valley, California. *
(Very well priced Merlot, buy the magnums and wait five years or more. A lot of fruit and smooth.)
Atlanta, GA
Experienced leasing exec looking for next challenge. Various asset types, deal sizes and channels. Turn-around or expansion opportunity.
Email: akimicata@mindspring.com
Baltimore, MD
25 year veteran of commercial and equipment leasing seeking a senior management position with leasing or asset based financing company in the southeast (Florida preferred)
Email: kellogg_md@yahoo.com
Chicago, IL
25 + yrs. exp. 18 w/ two captives. Currently SVP captive started for Japanese multi-national distributor. Looking to do same w/another mfg. or distributor.
Email: pilot13@sbcglobal.net
Denver, CO
Fortune 500 GM/SVP wants to team up with aggressive lender looking for Western expansion mid-market equip. finance/leasing. 20+ years experience within Rocky Mountain/Southwest and Ca markets.
Email: legal@csotn.com
Hope, NJ
25 years in optimizing call center operations, collections, billing, and back end revenue generation. Experienced in $7 + billion dollar portfolios. Verifiable achievements.
E-mail: cmate@nac.net
Irvine, CA
Credit executive, portfolio manager and syndication facilitator. Extensive business building experience in small and mid-ticket operations. Highly innovative. Fortune 100 audit and technology skills. Bottom-line manager.
Email: lenhubbard@bigfoot.com
Jacksonville, FL
15+yrs Collections/Customer Service Expert. InfoLease, CARMS,managed staffs excess 100 VERY successfully - will relocate WITHIN Florida for right position ~ SIMPLY THE BEST
Email: rafftink@aol.com
Lawton, OK.
Twenty years, I have been the President of Cash Financial Services. I sold my loan portfolio. Resume.
http://www.geocities.com/bobbybenmoore/
email: bobmooreok@email.com
Long Island, NY
Degree Banking/Finance. 13 years leasing exp. Now prez young leasing company where promises were not met. Interested in joining established firm with future.
Email: bob33483@yahoo.com
New York, NY, NJ, Ct Tri-State
Top Exec. middle and big ticket, top skills treasury, funding, ops,transaction detail, syndication, ready to max profit, help build quality operation. right now!
E-Mail: leasefinance@optonline.net
Orange County, CA
25+ years experience large ticket equipment finance companies and commercial banking. Operations, documentation, legal, credit, workouts, portfolio management. $2+Billion portfolio. Seeking CFO, COO or similar.
Email: finance1000@cox.net
Philadelphia, PA
27 yrs. exp. sales, ops., credit, strategy, P&L mngmet. Most recently created & executed the biz plans for 2 highly successful Bank-owned small ticket leasing subsidiaries.
email: mccarthy2020@comcast.net
Portfolio Management Consultant ;
25+years experience in Collections, Customer Satisfaction, Asset Management, Recoveries, Continuous Process Improvement, Back end Revenue Generation, Cost per Collection Analysis. $5+Billion Portfolio expertise.
Email: efgefg@rogers.com
Salt Lake City, UT
GM in Sales, Marketing & Operations for Several technology captives. Seeking new adventure in Western States. Consultant of full time.
Email: stevegbdh@hotmail.com
San Francisco, CA
25 years experience w/global leasing company, sales,marketing,business dev., P&L responsibility, asset mgmt, brokering and re-marketing. Interested in joining an est. firm with a future.
Email: rcsteyer@yahoo.com
Sausalito, CA
Sr. Corp. officer, presently serving as consultant, fin. service background, M&A, fund raising, great workout expertise, references
Email: nywb@aol.com
Syracuse, NY
Int. equip. leasing exec. 25 yrs global P&L sr. mngt., including corporate turnarounds, strategic planning, new biz dev., structure finance, contract neg., vendor leasing specialist.
Email: jimh356094@aol.com
Wilmington, DE
Over 15 years experience managing Credit, Risk Management and Fraud operations for large Financial Institution. Proven Results. Anywhere between NYC and DC for right opportunity.
Email: cklous@comcast.net
For a full listing of all "job wanted" ads, please go to:
http://64.125.68.91/AL/LeasingNews/JobPostings.htm
To place a free "job wanted" ad, please go to:
http://64.125.68.91/AL/LeasingNews/PostingForm.asp
*California Wine Country by Richard Gardner
http://www.worldisround.com/articles/7239/index.html
----------------------------------------------------------------

Pawnee Raises $57,781,930 (Canadian) on First Offering
This report was sent out to all readers by e-mail on Wednesday afternoon and posted our www.leasingnews.org. If you missed it, please go here:
http://www.leasingnews.org/archives/May%202006/05-10-06-Flash.htm
Stock Closing, Thursday, May 11:
Toronto Stock Exchange Listing, latest information:
http://www.tsx.com/HttpController?GetPage=QuotesLookupPage&DetailedView=DetailedPrices
&Market=T&Language=en&QuoteSymbol_1=CHW.UN&x=11&y=12
----------------------------------------------------------------

MidAtlantic Financial joins "Broker/Lessor" List
Third Column: YES - Year Company Started | YELB - Years in equipment Leasing Business
A - City Business License | B- State License | C - Certified Leasing Professional |
D - State(s) sales/use tax license |
E - Named as "lessor" on 50% or more of lease contract signed. |
Name
City, State
Contact
Website
Leasing Association

YCS
YELB


(see above for meaning)

1989
27
For the full list, please go here:
http://www.leasingnews.org/Brokers/broker_Lessor.htm
----------------------------------------------------------------

Classified Ads---Help Wanted
Chief Credit Officer
Jr. Analyst
Jr.Analyst
Sausalito, CA
Banking, financial, leasing experience;
opportunity to grow, work w/seasoned
professional; small office, Excel a must
e-mail: spickens@oxfordfinance.com or
call 415-331-1725

Senior Secondary Market Officer


Senior Secondary Market Officer
Walnut Creek, California
Work with secondary market syndication sources of leasing transactions. Minimum three years leasing experience & knowledge equipment leasing underwriting; to learn more and apply: click here.


----------------------------------------------------------------

Letters!---We get eMail
(chronological order)
Kropschot, Leader in Pawnee Deal
"I have followed the success of Pawnee for over 10 years since I first met founder Rob Day when we were in the same golf foursome at a UAEL Convention. Over the years, I have performed several consulting assignments for Pawnee, and it has been gratifying to see the sound growth that the company has achieved under the leadership of Rob, Sam Leeper and Gary Souverein.
"I was pleased when Pawnee's shareholders asked me to locate a supportive acquirer to help Pawnee reach the next level of its growth plans. I believe that Chesswood Income Fund, with its access to the public equity markets and having the advantage of being a Canadian income trust, is a perfect match for Pawnee. I have been very impressed with Chesswood CEO Barry Shafran and his vision for the future of the company, and I am confident that Chesswood will provide further opportunities for Pawnee employees and the lease brokers that Pawnee supports."
Bruce Kropschot
Kropschot Financial Services
70 Beachside Drive, #101
Vero Beach, FL 32963
(772) 228-9808
"My firm (Swandel and Associates) acted for Cars4U (Chesswood). Our role was to find an acquisition and assist with due diligence. It was a pleasure working with Bruce Kropschot who did a superb job for Pawnee. I have had contact with the people at Pawnee through UAEL and NAELB and knew that this deal would be a strong fit for all parties. The people at Chesswood are a brilliant group that made a very complex transaction easy for the public market to understand.
"Currently I have Canadian clients seeking to acquire U.S. or Canadian Lessors. With the rapid rise in the Canadian dollar we may see a few more cross border transactions in the near future.
Hugh Swandel
President
www.swandelandassociates.com
Direct: 204.477.0703
Cell: 204.996.4844
Fax: 204.453.5044
----
Orix Ex-Employee
"Hello I am a Ex-Employee as of last month with ORIX. It is true that ORIX is shutting down. I have gotten quite a few phone calls from people still working there wanting to come work for me because they have been given notice. The only group that will stay in Kennesaw will be the RPG group. Which are collections and repossessions. They are only being left to liquidate the last of the accounts left in the old portfolio.
"All of the new deals that were written within the last year will be out sourced to a group in OR.
"I hope this helps you out. Many of the employees are being left out in the cold. Single mothers have no way to support there children and people with medical problems are losing there insurance and ORIX could care less."
(Name Withheld)
(This was edited as other comments might be too embarrassing. The writer wanted us to include her name, but due to the content, it was our decision not to name her or include her e-mail address. Editor)
---
"Just wanted to say thank you for sending this to us everyday."
Henry
Enrique (Henry) Grace
Industrial Financial Services, Inc.
3308 Woods Mill Drive
Hilliard, Ohio 43026
Tel: 614.777.0000 Fax: 614.777.0001
Europe Phone Number: 011-34-678205782
---
IFC Credit
"I simply want to let you and your staff know I support your efforts to bring your readers fair and un-bias news regarding the leasing industry. Your latest "tell it like it is" article about IFC and the "slander" claims against The Leasing News is what separates your organization from the others in your field.
"I only wish more folks in the leasing industry would step forward and not be afraid to "tell it like it is". The results of such actions from respected leasing industry leaders could assist in cleaning up many of the black holes that often bring shame to our industry. I wish you continued success and thank you for all your efforts!"
Respectfully,
Troy Lang
Tierra Portfolio Services
605 362 1255 Fax 605 362 1215
------
April 26 Calendar Events Comment
Bird Day
(The picture is Charlie "Bird" Parker on alto sax with Miles Davis on Trumpet. Barry is right, there is only one "Bird." Editor )
----------------------------------------------------------------

----------------------------------------------------------------

The Best Profession: Sales
by Steve Chriest
Salespeople: Highest Return
A vendor partner we worked with a few years ago provided us with some revealing research information about the sales profession. Among working professionals, it appears that salespeople, generally, are a well-balanced, stable group.
In their work as purveyors of sales excellence, this vendor maintains a database of over 300,000 sales candidates, 100,000 business decision-makers, and 1500 sales forces. Understanding salespeople, and formulating actuarial tools that predict success in sales, is a core part of their business. Here is some of the interesting information they have discovered:
Among doctors, lawyers, athletes and salespeople, which profession would you guess has the highest average return for their investment in education? According to the Bureau of Labor Statistics, it is salespeople, not doctors, lawyers or athletes, who enjoy the highest average return for their investment in education.
Who has the highest suicide rate among dentists, psychologists, business executives, laborers and salespeople? If you guessed dentists, you would be right. With all the rejection most salespeople endure on a daily basis, you might think salespeople rank high on this list. In reality, salespeople have the lowest rate of suicide among these groups.
When comparing politicians, TV personalities, building maintenance workers and salespeople, it's salespeople who have the lowest rate of early heart or other stress related diseases. Maybe even onerous, unrealistic sales quotas aren't enough to overly stress most salespeople.
Which profession, among surgeons, entrepreneurs, writers and dentists has the highest divorce rate? For some reason that I'll let you speculate about, dentists again top this list. The sales profession is second lowest on the list, and only Catholic Priests have a lower rate of divorce!
This should all be good news for sales managers and senior managers. It should be comforting to know that most salespeople enjoy a high average return for their investment in education, do themselves in much less often that other professionals, are less likely to succumb to stress and other stress related diseases than many other professionals, and stay married longer than many groups of top professionals.
It's no wonder salespeople successfully endure constant rejection from customers, uncomplimentary skits on Saturday Night Live, and the blame for lagging sales, even when their company's product or service offering are at fault. It seems that well-adjusted, optimistic, stable people just naturally gravitate to the business of sales!
Copyright © 2006 Selling Up TM . All Rights Reserved.
About the author: Steve Chriest is the founder of Selling Up TM (www.selling-up.com), a sales consulting firm specializing in sales improvement for organizations of all types and sizes in a variety of industries. He is also the author of Selling Up , The Proven System for Reaching and Selling Senior Executives. You can reach Steve at schriest@selling-up.com.
----------------------------------------------------------------

Chicago IT Conference Wrap-Up
(Halladay comments on NetSol buying McCue Systems)
by Susan Carol,
for The Alta Group
The Alta Group's conference for information system buyers in equipment leasing and finance last month attracted considerable interest from representatives of major industry companies, according to Shawn Halladay, Alta Group Principal and head of its Professional Development Division (PDD).
Shawn Halladay
Halladay, who hosted a similar event last year as well, said there is "some serious consideration" going into the notion of replacing older, more commonly used systems with new back-end processing systems.
What is important today is this: "Who can provide the greatest level of detail necessary for regulatory compliance, business intelligence and the growing perceived need to reduce operational costs?
"Buy downs, subsidies and securitizations that require special treatment flags, as well as the need to maintain two rates within one system are making life difficult in the back offices of leasing and finance institutions," Shawn reported.
"There are definitely changes going on. The feeling at the conference was that there is still a place for the smaller, niche players as the big systems have too much functionality and cost. Oracle and SAP certainly have the clout and, in some cases, existing relationships from the non-leasing side, but they don't have a track record. IDS continues to control most of the installations in the Monitor 100.
"McCue has a good product, but probably suffers from a "small shop" perception, even though undeserved. The NetSol pact will help in this regard and may provide them with the horsepower to make a real run at IDS. I think we can say the same thing about CHP, who has good history in the UK and Europe, but needs to convert that to the US.
"PWC got a lot of good interest on their like-kind exchange product. The outsourcing and ASP options of Tata Consultancy and JDR Solutions, respectively, added some needed perspective to the traditional big box solutions. I think the general feeling, which I was pleased to see, is that people are considering numerous options for their back end processing requirements. The exposure for the vendors and participants was very good and we are looking forward to next year. I also am considering adding front end applications to the mix."
Alta's conference enabled long-time providers, such as McCue Systems and International Decision Systems, with an opportunity to introduce their product's new features and the ways that lessors are applying technology to current business challenges. It also gave CHP Consulting, now operating in North America, an opportunity to introduce how their service and systems apply here as in Europe. A relatively new provider-- Oracle-- also provided a technology overview of its software suite.
Advertising and exhibiting of products and services was prohibited at this conference, held in Chicago, April 19-21. Halladay provides a demonstration script to each participating provider so that comparisons can be made by lessors while seeing each system side by side "working off the same set of assumptions same transactions with the same hurdles."
Lessors using accounting systems 10 years or older were exploring newer options, he added. Some said their use of legacy systems is not producing the needed efficiency. They could learn here how to update legacy systems or how to convert to something new. Halladay said the older systems can still be robust and lessors have to consider the cost to train personnel to use a new system. They were also introduced to the concept of outsourcing back-end processes.
The Alta Group plans to place the conference presentations on its web site soon. Please check back at: www.thealtagroup.com.
----------------------------------------------------------------

55 Women Equipment Leasing Professionals Gather in Philadelphia
Second luncheon scheduled for June 5 in Chicago
ELTnews
The ELA Women's Council held its first regional Networking Luncheon May 2, 2006 at the Crown Plaza in King of Prussia, Pennsylvania. The luncheon was sponsored by Valerie Jester, ELA-chair elect and president of Brandywine Capital Associates. Fifty-five women from twenty-four companies, some from as far away as Colorado and Michigan, attended the event. The luncheon provided an opportunity for women working in leasing and finance organizations to get together informally to meet others in the industry, discuss common issues and learn how to get more involved in their Association.
"It's great to see women in our industry learning and sharing with one another," said Jester. "I saw a lot of business cards being exchanged. I hope the momentum that we started at this luncheon will continue into lasting business relationships."
Ms. Jester provided an overview of the ELA organization and the ELA Board of Director's support of the Women's Council. Shelley Pittman, executive partner, Accenture, and chair of the Women's Council, shared the results of an ELA survey completed by over 400 women, which was designed to capture the key issues and interests of the professional women working in this industry. Valerie Pfeiffer, director, tax and external reporting for CIT Healthcare, encouraged women to get involved in industry issues and ELA-sponsored activities and events.
The next regional networking event is scheduled to take place on Monday, June 5, 2006 at 11:30 am in downtown Chicago immediately preceding the ELA Banking Leasing Conference. More information will be provided soon.
----------------------------------------------------------------

Dashiell Back in the USA
"Hey Dad,
Back home in the states...
all is well.
Hope you guys good! :)
Talk to you later,
love Dash
My squadron will be commissioned soon attached is a news clip."
Commissioning Date Nears For New Coastal Warfare Unit
(NAVY TIMES, 9 MAY 06) … Andrew Scutro
A new combat force will be spooling up this month in and around Little Creek, Va.. Naval Coastal Warfare Squadron 4, which will be commissioned May 20, is the first such active-duty unit on the East Coast since the Vietnam War.
The 275-sailor squadron uses 34-foot patrol boats armed with machine guns for point defense in ports and coastal areas. The new unit combines existing inshore boat units and mobile inshore undersea warfare units.
Commissioning the squadron brings the two units together under one command, said Lt. Jim Hoeft, spokesman for Navy Expeditionary Combat Command, which counts the new squadron among its forces.
As part of the Navy's new antiterrorism command, the squadron complements other green- and brown-water capabilities, both in operation and in development.
Formation of the squadron follows the establishment of a similar unit, Naval Coastal Warfare Squadron 5, on Feb. 2 in San Diego.
----------------------------------------------------------------

Leasing Association Events-Meetings Open to All
UAEL North Florida Networking Regional
May 16, 2006
11:30 AM to 1:30 PM
Lunch is served at 12:00 PM
UAEL Member and Non-Member cost is $20.00
No Host Bar
Meet Brokers, Lessors and Funding Sources at
Antonio's Pasta Grill
2755 Ulmerton Road
Clearwater , FL 33762
Phone: 727-572-5566
Please contact Kim at kim@uael.org or call at 760-564-2227
Or
Register online at www.uael.org
---------------------------------------------------------------
UAEL South Florida Networking Regional
May 17, 2006 at 12:00 PM
Meet Brokers, Lessors and Funding Sources at
TIMPANO
450 East Las Olas Blvd
Fort Lauderdale , FL 33301
Phone: 954-462-9119
UAEL Member and Non-Member cost is $24.00
No Host Bar
Please contact Kim at kim@uael.org or at 760-564-2227
Or Register online at www.uael.org
-----------------------------------------------------------------------------------------
Wednesday May 17, 2006
7:30 AM Tee Time
*Must be at the golf course by 7:00 AM
Indian Peaks Golf Course
2300 Indian Peaks Trail
Lafayette , CO 80026
Phone: 303-666-4706
GREAT NETWORKING, BEAUTIFUL GOLF COURSE AND FUN WITH FRIENDS!!
Cost to attend for UAEL Members $89.00
For a Non-UAEL Member $95.00
This includes:
18 holes of Golf
Range Balls
Food and Prizes
Please contact Scott Woodring of Pawnee Leasing at 800-864-4266
Or
Skip Wehner of 5280 Financial at 303-309-6888
Register online at www.uael.org or with Kim at kim@uael.org or 760-567-2227
--------------------------------------------------------------------------
May 23,2006, Tuesday
Eastern Association of Equipment Lessors
Lunch, 12:00pm
Palm Restaurant
Charlotte, North Carolin
Hosted by: Tracy Lee and Bill Cowden
Please contact the EAEL office at 212 809 1602 or alison@eael.org for pricing and a registration form.
--------------------------------------------------------------------------
AN ANNUAL BALTIMORE TRADITION CONTINUES
EAEL IS SPONSORING ITS 8TH
ANNUAL NETWORKING CRAB FEAST
ON JUNE 8 TH , 2006
This event has grown from a small gathering of leasing professionals into an event that is greatly anticipated not only by the local Baltimore leasing community but leasing professionals as far away as California. This event can be attended by anyone connected to the leasing industry: Owners of companies, sales representatives, operational staff, accountants, funders, attorneys, bankers, spouses, seasoned CLP's and brand new professional trying to break into the industry. There is something magical about rolling up your sleeves and indulging in the messy process of picking hot Steamed Blue Crabs and sharing your leasing stories.
This year's event is being hosted by: Dennis Horner- The Equipment Leasing Company Nancy Pistorio- Madison Capital Bruce Winter- FSG Leasing
The event has been moved to a new location this year:
OBYRCKI's Crab House and Restaurant
1727 E. Pratt Street
Baltimore, Md 21231.
The event is growing to a weekend get away for out of town leasing professionals. Obyrcki's is a Baltimore institution, and is known across the country for its famous steamed crabs. The event is close to the Baltimore Inner Harbor, Fells Point, the National Aquarium, Fort McHenry and many other Baltimore attractions.
For more information and to register for this event visit: www.eael.org or contact Dennis Horner at 800 365 6566
Don't miss it!
---------------------------------------------------------------
June 20th Regional Meeting
Lunch
Garden City Country Club
Garden City, New York
To register or learn more, please go here:
http://www.eael.org/contact.asp
---------------------------------------------------------------
June 22th, Thursday
Registration: 11:45am
Lunch and Discussion: 12:00 to 2:00pm
Longfellow's Wayside Inn
Sudbury, MA
George Parker, Lewis Cowhn, Carl Anderson hosts
Please contact the EAEL office at 212 809 1602 or alison@eael.org for pricing and a registration form.
---------------------------------------------------------------
------------------------------------------------------------------
August 17th
Golf Outing
Rock Spring Country Club
West Orange, NJ
To register or learn more, please go here:
http://www.eael.org/contact.asp
-----------------------------------------------------------------------------

September 8-9th
Western Regional Meeting
Wyndham Orange County Hotel
Costa Mesa, California
To learn more, please call:
800-996-2352
------------------------------------------------------------------
September 18, Monday
EAEL Expo
Please contact the EAEL office at 212 809 1602 or alison@eael.org for pricing and a registration form.
------------------------------------------------------------------
NAELB Eastern Regional Meeting
November 3 - 4, 2006 - Atlanta, GA
----------------------------------------------------------------

David G. Mayer's Business Leasing News May, 2006
1) Financiers, Vendors May Face New Compliance Requirements Under Renewed USA PATRIOT ACT
2) Security Wake-Up Call: Terrorists Urge Destruction of Business Aircraft
3) As Europe Surpasses U.S. in Leasing Volume, Are U.S. Lessors Missing the Boat?
4) Leasing 101: What Is a "Double Debtor" Issue Under Article 9 of the UCC?
About Patton Boggs LLP; Recent Publications
Founder's Note by David G. Mayer
This issue of BLN carries a theme about international transactions, security and the power of government to hunt down terrorists. Article 1 discusses some key issues for lenders and lessors under the USA PATRIOT Improvement and Reauthorization Act of 2005.
After three to four years of relative calm in the U.S. since 9-11, terrorists recently stormed into the international limelight by calling for the destruction of U.S. corporate aircraft. This threat should not be taken lightly. It should serve as a wake-up call to users, owners and financiers of business and personal aircraft to take appropriate safeguards, as discussed in Article 2.
Staying with the international ideas, on a more positive note, Article 3 suggests that the strength of European leasing in 2005 beckons U.S. lessors to participate in that market.
Finally, "Leasing 101" asks what the "double debtor" issue means under Article 9 of the Uniform Commercial Code. Whenever a debtor transfers collateral subject to a security interest, the interest follows the asset and, if correctly perfected, remains perfected in favor of the secured party with the transferee debtor, at least for a while. Read Article 4 to understand the issue and address it when a debtor makes any kind of transfer or change of corporate form covering collateral subject to a secured transaction.
Have a great month of May and thanks for taking your valuable time to read this issue of BLN.
CLICK HERE FOR THIS ISSUE: http://www.pattonboggs.com/newsletters/bln/Release/bln_2006_05.htm
### Press Release ###########################

Key Equipment Finance names Patrick B. Mullen Vice-President, Capital Markets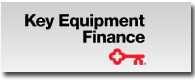 SUPERIOR, CO. – – Key Equipment Finance, one of the nation's largest bank-affiliated equipment financing companies and an affiliate of KeyCorp (NYSE: KEY), has announced the appointment of Patrick B. Mullen to the position of vice president within its Capital Markets team. The team manages Key Equipment Finance's third party buy activity and outbound syndication opportunities within Key's commercial leasing services group, which offers equipment financing to middle market and large corporate businesses in the U.S. Mr. Mullen will focus on middle market and investment grade prospects with annual revenues of at least $50 million and buy domestic transactions starting at $500,000. His office is located at Key Equipment Finance's worldwide headquarters outside Boulder, Colorado.
Prior to joining Key, Mr. Mullen was vice president of indirect marketing at GMAC Commercial Finance in Atlanta, Georgia, where he originated investment opportunities and arranged syndicated transactions. Previously he had been an indirect originator at Fleet Capital Leasing and a relationship manager at Textron Financial Corporation, both in Providence, Rhode Island. Mr. Mullen earned two bachelor of art degrees, in economics and history, from Salve Regina University in Newport, Rhode Island.
"Patrick's industry knowledge is sure to be an asset to the team," said Bennett F. Viverito, senior vice president and national syndications director. "He adds new focus which will strengthen our abilities as we continue to execute our business strategies."
Key Equipment Finance is an affiliate of KeyCorp (NYSE: KEY) and provides business-to-business equipment financing solutions to businesses of many types and sizes. They focus on four distinct markets:
· businesses of all sizes in the U.S. and Canada (from small business to large corporate);
· equipment manufacturers, distributors and value-added resellers worldwide;
· federal, provincial, state and local governments as well as other public sector organizations; and
· lease advisory services for manufacturers' captive leasing and finance companies.
Headquartered outside Boulder, Colorado, Key Equipment Finance manages a $12.6 billion equipment portfolio with annual originations of approximately $5.7 billion. The company has major management and operations bases in Toronto, Ontario; Albany, New York; Chicago, Illinois; Houston, Texas; London, England; and Sydney, Australia. The company, which operates in 26 countries and employs 1,100 people worldwide, has been in the equipment financing business for more than 30 years. Additional information regarding Key Equipment Finance, its products and services can be obtained online at KEFonline.com.
Cleveland-based KeyCorp is one of the nation's largest bank-based financial services companies, with assets of approximately $93 billion. Key companies provide investment management, retail and commercial banking, consumer finance, and investment banking products and services to individuals and companies throughout the United States and, for certain businesses, internationally.
### Press Release ###########################

MeriCap Credit Corporation Names Walter Savage Vice President of its Construction & Industrial Equipment Division
Oak Brook, IL. MeriCap Credit Corp. announced the appointment of Walter Savage as vice president of its Construction & Industrial Equipment ("C&I) division. In this role, Savage will be responsible for building and managing MeriCap's C&I sales efforts through its business development managers who are located across the U.S.
"It is our commitment to provide our vendors with Best-in-Class service and products in all disciplines and aspects that touch our vendors and their customers - and we feel that with Wally's in-depth knowledge of the C&I industry and his vast experience in a vendor finance service platform, we have satisfied that commitment in C&I sales leadership," explained James Freund, MeriCap's Executive Vice President of Sales & Marketing.
Savage joins MeriCap Credit from Komatsu Financial where he spent the last 23 years in a variety of disciplines helping Komatsu build a $2 Billion construction finance company. His responsibilities included collections, credit underwriting, marketing and administration. Most recently Savage served as Komatsu's Director, Marketing & Administration responsible for North American distributor and end-user relations, which included the development and management of manufacturer and distributor finance and lease programs with annual originations in excess of $900 million
MeriCap Credit is a vendor-based/specialized commercial finance company committed to the Commercial Vehicle and Construction & Industrial Equipment segments. For more information on MeriCap Credit as well as career opportunities, please visit www.MeriCapCredit.com.
Sites of Reference:
### Press Release ###########################
--------------------------------------------------------------

News Briefs----
April retail sales below forecast as gas bites
http://www.washingtonpost.com/wp-dyn/content/article/2006/05/11/
AR2006051100430.html
Dollar falls against euro, pound
http://www.signonsandiego.com/news/business/20060511-1311-dollar.html
RIDDER'S $10M PARACHUTE
http://www.nypost.com/business/65801.htm
AOL reducing workforce by 7%
http://money.canoe.ca/News/Other/2006/05/09/1571292-ap.html
Before the lights go out on 'Will & Grace,' take a last look around the historic set it called home
http://www.accessatlanta.com/news/content/entertainment/stories/0514tvset.html
American Idol: the buzz
http://www.accessatlanta.com/blogs/content/shared-blogs/accessatlanta/
idol/entries/2006/05/11/
---------------------------------------------------------------


You May have Missed---
Of U.S. Children Under 5, Nearly Half Are Minorities
Hispanic Growth Fuels Rise, Census Says
http://www.washingtonpost.com/wp-dyn/content/article/2006/05/09/AR2006050901841.html
----------------------------------------------------------------


California News Briefs---
Governor Schwarzenegger to settle school funding dispute
http://www.sacbee.com/content/politics/story/14253808p-15069583c.html
----------------------------------------------------------------


"Gimme that Wine"
SOMMELIER SECRETS: How to tame the terror of ordering wine at a posh restaurant
http://www.sfgate.com/cgi-bin/article.cgi?f=/c/a/2006/05/11/WIGA1IKT271.DTL
Napa Grape Production Boosts All Crop Production 54 Percent
http://www.nbc11.com/news/9193188/detail.html
Women with Diabetes Can Benefit from Drinking Alcohol
http://toronto.fashion-monitor.com/news.php/health/2006051003diabetes
Wine Prices by vintage
http://www.winezap.com
http://www.wine-searcher.com/
US/International Wine Events
http://www.localwineevents.com/
Winery Atlas
http://www.carterhouse.com/atlas/\
Leasing News Wine & Spirits Page
http://two.leasingnews.org/Recommendations/wnensprts.htm
--------------------------------------------------------------

Restaurant Review
Bob Teichman/Theresa Kabot at "Dizz's As Is"
Dizz Licious
Bob Teichman, CLP, and Theresa Kabot, CLP, had dinner at "Dizz As Is," Laguna Beach, California, while attending the United Association of Equipment Leasing Conference in Dana Point. Here is an e-mail with the subject line "Dizz Licious" to Kit about their experience:
the dinner:
Mr. Teichman and myself had a lovely dinner together.
It started with complimentary chilled vermouth to cleanse the pallet and crostini brushed with olive oil (and perhaps even a hint of white truffle oil) lightly toasted served with house pate. Delicious! We enjoyed a glass of Pieper Heidsiek champagne, (there were three choices of champagne by the glass), while we perused the menus.
Bob chose the lamb and I the duck. Incredible! perfectly done, some of the best! The broccoli on the side appeared to have been steamed and then fried with a super light tempura batter. It was amazing, as it did not taste the least bit fried; I don't know how they did it. Complimented the duck beautifully.
Not to mention every meal starts with your choice of soup(s) or salad(s). All of the vegetables tasted as though they had just been picked from the backyard, very real, concentrated flavors.
Wine list - competent but not lengthy. Bob and I became bogged down on deciding between a burgundy or pinot. The waiter suggested a Napa pinot noir, which we truly enjoyed.
Bob told me all about his business ventures in Russia and I told him all about my lama ranch in Colorado. We had a ball! Even at the end when I found myself wearing my cappuccino on my white linen pants.
Not to fear! A quick trip to the ladies room and I was back in white slacks. I think Bob was impressed by my speedy laundry skills. (..... have to say,so was I!.... phew!)
We closed it down, and the staff was wonderful throughout.
A speedy cab ride home and we were back at the hotel having a night cap with our leasing buddies, like Jimmy Merrilees.
Should you or Sue speak with your contact at Dizz's please be sure to send our gratitude and compliments. This morning I mailed a postcard to the restaurant doing the same.
Kit, the only thing missing was you. Thank You for going to the effort of putting this together, and thank you for your super recommendation.
your leasing buddy,
Tree
(They have a signature wonderful dessert, a fruit bomb of strawberries, cherries, mangoes, blueberries, raspberries, blackberries, in freshly made whipped cream that holds it all together as if you are eating ice cream, but it is floating in the whipped cream. It is part of the Price Fixe dinner. She did not mentioned it, so I was curious, as if she may not have liked it.)
Oh, and as for dessert, there was simply no room left.
The duck was actually rather large, I think it was the entire duck!
Next time, I would go earlier so I could spend more time eating. :)
Here is a link to the review of Dizz's As Is, Laguna Beach, California:
http://two.leasingnews.org/Recommendations/Rstrnts_rvw/Rstrnts/
California/Laguna-Beach_Dizzs-As-Is.htm
----------------------------------------------------------------

Calendar Events This Day
Denmark: Common Prayer Day
Public holiday. The fourth Friday after Easter, known as "Store Badedag," is a day for prayer and festivity.
Limerick Day
Observed on the birthday of one of its champions, Edward Lear. The limerick, which dates from the early 18 th century, has been described as the "only fixed verse form indigenous to the English language." It gained it greatest popularity following the publication of Edward Lear's "Book of Nonsense( and its sequels.). Write a limerick today! Example: There was a young poet name Lease/Who said, is just as I fear/Five lines are enough/For this kind of Stuff/ Make a limerick each day of the year.
National Receptionist Day
Day of recognition for our national's frontline personnel in business. Receptionists may go by other names such as host/hostess, maitre d', front desk clerk, operator, customer service representative, information desk personnel or anyone responsible for creating or maintaining a favorable image for the company by greeting clients and guests. There are some 892 receptions in the US. Annually, May 12 or the next business day if the 12 th falls on a Saturday or Sunday.
----------------------------------------------------------------

This Day in American History
1602- Captain Bartholomew Gosnold, who left Falmouth, England on March 26,1602 landed on the southern Maine coast near what is now Cape Porpoise. He became the first Englishman to explore the United States. He anchored his ship at what is now New Bedford, Massachusetts. He named Cape Cod, Martha's Vineyard, and other landmarks.
http://www2.magmacom.com/~cgosnell/geneal/gosnold3.html#BART1
http://www.vineyard.net/vineyard/history/dukes/bnk2go_3.htm
1848- Gold Fever was begun by Sam Brannan in San Francisco when he waved a bottle of gold dust and shouted "Gold! Gold! He went on to recieve Gold as payment for goods that he sold in his store at Sutter's fort In the the elegant 1860s, Calistoga Hot Springs resort was developed by then successful pioneer, promoter, publisher, entrepreneur, and California's first millionaire, Sam Brannan.
1856-birthday of Lyman Frank Baum, American newspaperman who wrote "The Wizard of Oz," originally as a political polemic, born Chittenango, NY. He wrote many other books for children, including more than a dozen about Oz. He died at Hollywood, CA., May 6, 1919.
http://memory.loc.gov/ammem/today/may15.html
http://www.underthesun.cc/Classics/Baum
1856-The Vigilance Committee was formed to clean-up San Francisco
( lower half of http://memory.loc.gov/ammem/today/may15.html )
1857--Williamina Paton Stevens Fleming, Scottish-born U.S. astronomer who discovered white dwarf stars. She developed the Draper Catalogue of Stellar Spectra and classified more than 10,000 stars. She identified 222 variable stars, discovered 10 novae, and 94 Wolf-Rayet stars. After emigrating to the U.S., her husband abandoned her when she was pregnant. She got a job as a maid in the home of the director of the Harvard Observatory who, angry at his men for their sloppy work, hired her to show them up at the observatory. She was the first American woman elected to the Royal Astronomical Society in 1906.
http://www.astrogea.org/surveys/Williamina_Fleming%20.htm
1862-the first enclosed baseball park was the Union Grounds, Brooklyn, which opened on May 15,182, on a site at Lee Avenue and Rutledge Street that had been formerly used as a skating rink.
http://www.colby.edu/~edkearns/basestadium/History.htm
1863- American author Annie Fellows Johnston birthday; her Little Colonel series of more than 50 novels and sold more than a million books. She didn't get a chance to write until her husband died.
http://www.littlecolonel.com/annie.htm
http://www.littlecolonel.com/bio.htm
http://www.culbertsonmansion.com/AFJ_room.htm
http://www.amazon.com/exec/obidos/ASIN/6303095232/fast-videoasin-20/
103-1190042-2158241
1869-this is quite a collector's item today, the first stamp depicting the American flag, the 30-cent blue and carmine stamp. It depicted an eagle with outstretched wings, facing to the left, resting on a shield with flags grouped on either side.
1885-thirst first forest reserve by a state prohibited the sale of state lands in certain counties in the Adirondack Mountains. It was designated as a state park, where logging and other commercial forms of exploitation were prohibited.
1886 - A tornado killed 57 as it passed through Greene and Huron Counties of Ohio leaving 43 dead in Xenia.
1987 - The central California heat wave continued. The high of 100 degrees at Fresno and 102 at Sacramento were record setters, as well as the sixth day in the month that the mercury rose to the 100 degree mark, easily surpassing the previous record of only two such days within one month.
1890-birthday of Katherine Anne Porter, American prose writer, born at Indian Creek, TX. Her one long navel, Ship of Fools(1962) is considered by some to be one of the greatest allegorical works in English. She won the Pulitzer Prize and the National Book Award in 1965 for Collected Short Stories. Died September 18,1980k at silver Springs, MD
http://www.kirjasto.sci.fi/kaporter.htm
1901-birthday of clarinet player Edmond Hall,Reserve, LA
http://www.vh1.com/artists/az/hall_edmond/bio.jhtml
http://ubl.artistdirect.com/music/artist/bio/0,,440188,00.html?artist=Edmond+Hall
1901- Dorothy Hansine Andersen, American pathologist and pediatrician who in 1938 identified the disease cystic fibrosis and later developed a simplified diagnose. Graduating from Johns Hopkins Medical School, she was unable to get a residency in surgery. After recognizing CF in autopsied baby hearts, her prestige and responsibilities grew, but she was continually maligned (there were always efforts afoot to get ride of that troublesome woman) - a cigarette was usually hanging from the corner of her mouth (she died of lung cancer) and her hair was always a mess - and because she did "unladylike"-things like rebuilding her cabin getaway with her own hands, as well as not being properly deferential. DHA perfected a course on open heart surgery and conducted seminars throughout the country. She had been orphaned at 19 without a single close relative.
http://www.whonamedit.com/doctor.cfm/46.html
1902 – Birthday of Richard J. Daley, former mayor of Chicago) born Chicago; died Dec 20, 1976—the last of the "Boss of the City.")
http://search.biography.com/print_record.pl?id=14025
http://www.chipublib.org/004chicago/mayors/daley1.html
http://www.chipublib.org/004chicago/timeline/daley1elect.html
http://www.fortunecity.com/skyscraper/wired/975/daley.html
http://www.amazon.com/exec/obidos/ASIN/0316834033/103-9368180-9796616
1906-birthday of guitarist Rev.Johnny "Uncle" Williams, Alexandria, LA
1918-Country crooner Eddy Arnold was born on a farm near Henderson, Tennessee. Arnold is said to have sold more records than any other country artist - about 60 million - and he has done so by appealing to people who normally wouldn't even think of buying a country record. His big break came in the early 1940's when he joined Pee Wee King's Golden West Cowboys. That gave him exposure on the Grand Ole Opry, and in 1944 he signed a contract with RCA Victor. Arnold had his first million-seller, "I'll Hold You in My Heart," in 1947, soon followed by others such as "Bouquet of Roses," "Anytime," and "Cattle Call." Eddy Arnold was still topping the country charts in the 1960's with such hits as "What's He Doing in My World" and "Make the World Go Away."
http://www.vh1.com/artists/az/arnold_eddy/bio.jhtml
http://www.eddyarnold.com/
1925 -- Birthday of Yogi (Lawrence) Berra Baseball Hall of Famer, catcher/manager of the NY Yankees, born St. Louis, Missouri.
"Baseball is 90% mental, the other half is physical"" You can observe a lot by watching " " The future ain't what it used to be "
1926 - The New York Rangers became the newest franchise to be awarded by the National Hockey League. Two years later, the Rangers won their first Stanley Cup.
1928-birhday of trumpet player Joe Gordon, Boston, MA Died Nov 4.,Santa Monica, Ca.
http://www.52ndstreet.com/reviews/mainstream/blakey_gordon.html
1928 –Birthday of Burt Bacharach, American pianist and Oscar-winning composer. With Hal David, Raindrops Keep Fallin' on My Head, Tony award for score for Promises, Promises; What the World Needs Now, Walk on By, Close to You, I Say a Little Prayer, Do You Know the Way to San Jose? Oscar-winning team with his wife, Carol Bayer Sager
http://www.bacharachonline.com/bacharach_bio.html
1930-Ellen Church became the first airline stewardess( today's flight attendant), flying on a United Airlines flight from San Francisco to Cheyenne, WY.
1931-if we only had video then to record the famous time at Beta Theta Pi House, Yale, which brought the Dorsey Brothers Orchestra featuring both Bix Biederbecke and Bunny Berrigan on trumpet.
1937- Automation was taking the U.S. to storm as the internet was doing the turn of this century. Foodomat and Automat restaurants were the rage, including the first Keedoozle store that opened this day in Memphis, Tennessee. Clarence Saunders was the president. Sample merchandise was displayed behind rows of tiny glass windows. The customer made purchases by inserting a noticed rod into a keyhole beside the items desired. the mechanism automatically recorded the selections. The merchandise was automatically collected and wrapped when the insertion of the key in a final slot released the contents to a conveyor for wrapping. Keedoozle is a coined word for "Key-does-all." He is best known for his first self-service stores: Piggly Wiggly. He changed the way people purchased things at stores. He died in 1953 working on the first "Foodelectric" store. It is not known how he chose the name Piggly Wiggly ( I have heard my first wife's mother-in-law, still alive at 96, living on a ranch in Lamoille ,Nevada, call the pigs to order with "Here, Piggly Wiggly." Maybe it is an old farm call to bring the pigs into feed.
http://www.frugalfun.com/customerservicepart3.html
http://www.pigpower.com/pig1916.htm
http://www.pigglywiggly.com/cgi-bin/customize?aboutus.html
1937- Madeleine Albright birthday, the first U.S. Secretary of State who is also a woman. When President Bill Clinton first appointed MA as U.S. Ambassador to the United Nations in 1992 he made it a full cabinet post to show his high regard for Albright. It was also a signal that she would be an important part of his administration since she sat in on the major foreign affairs meetings. When Clinton's first secretary of state resigned, Albright was promptly moved up. Clinton and Albright go way back to when she held weekly political discussions at her home when she was with Georgetown University (where Clinton studied). A noted expert in foreign affairs, she was one of the first to advocate new relationships with the Soviet Union and Mikhail Gorbachev which led to the fall of the Iron Curtain. /// She also argued that economic sanctions would force Iraq to withdraw from Kuwait and she opposed the Gulf War. Born in Czechoslovakia, Albright speaks Czech, French, Polish, and Russian as well as English. She is the divorced mother of three daughters and because of the traditional/fearful secrecy - her father was exiled from his homeland - she did not find out she was part Jewish until she was at the U.N.
http://abcnews.go.com/reference/bios/albright.html
http://www.celebrity-photos-crazy.com/c6596-madeleine-albright.html
1937-Birthday singer Trini Lopez "If I had a hammer"
http://www.trinilopez.com
1938-birthday of singer Lenny Welch, Asbury Park, NY
http://www.allbutforgottenoldies.net/lenny-welch.html
1940- Nylon hose went on sale at stores throughout the country. Competing producers bought their nylon yard from E.J. du Point de Nemours. W. H. Carothers of Du Point developed nylon, called "Polymer 66" in 1935. It was the first totally man-made fiber and over time substituted for other materials and came to have wide-spread application.
1940-Donald Arvid Nelson, basketball coach and former player, born Muskegon, MI.
1942 - Singer/songwriter Billy Swan is born in Cape Giradeau, Mo. His biggest hit is the 1978 No. 1 hit "I Can Help."
1951---Top Hits
If - Perry Como
Mockingbird Hill -Patti Page
On Top of Old Smokey - The Weavers (vocal: Terry Gilkyson)
Cold, Cold Heart - Hank Williams
1953 - World heavyweight champion Rocky Marciano collected his 44th pro boxing victory on this night, knocking out former champ, Jersey Joe Walcott, at Chicago Stadium in two minutes, 25 seconds of the first round
1953-Charlies Parker-Dizzy Gillespie jazz concert at Massey Hall, Toronto
( Bud Powell, Max Roach, Charles Mingus , the first fusion of Bop with what was then called "Modern Jazz.")
http://www.musthear.com/reviews/masseyhall.html
http://www.torontojazzlive.com/
1959---Top Hits
The Happy Organ - Dave 'Baby' Cortez
Sorry (I Ran All the Way Home) - The Impalas
Kookie, Kookie (Lend Me Your Comb) - Edward Byrnes & Connie Stevens
White Lightning - George Jones
1962 - After five years on "Wagon Train", Robert Horton let his performing contract expire and left the popular TV series. Robert Fuller replaced Horton as the trail scout who rode with wagon master Chris Hale, played by actor John McIntire.
1964 - The Smothers Brothers, Dick and Tom, gave their first concert in Carnegie Hall in New York City. –
1964 - Ray Charles' "Busted" wins a Grammy as Best R&B Recording.
1964-The winners at the sixth annual Grammy Awards are announced. Henry Mancini's "The Days of Wine and Roses" is Record and Song of the Year. Album of the year is "The Barbra Streisand Album."
1965- "Boss of the Bay," San Francisco radio station KYA presents the Rolling Stones, the Byrds, Beau Brummels, Paul Revere and the Raiders, and the Vejtables, at Civic Auditorium
1967---Top Hits
The Happening - The Supremes
Sweet Soul Music - Arthur Conley
Groovin' - The Young Rascals
Sam's Place - Buck Owens
1969-birthday of Emmitt Smith, III, famed Dallas Cowboy, born Pensacola, FL.
http://emmitt22.com/
http://www.texnews.com/cowboys/proemmitt.html
1970-The Carpenter's second album was released by A&M Records. The title song, "(They Long to Be) Close to You", became a pop music standard and the first of six million-sellers in a row for Karen and Richard. In all, The Carpenters would have 10 gold records for singles and a dozen top ten hits to their credit. The duo won Best New Artist honors at the Grammy Awards in 1970.
http://www.2xtreme.net/roberta/html/carpenter.html
1972 - Glen Campbell earned a gold record for his "Greatest Hits" album on this day.
http://www.glencampbellshow.com/
1972 -A cloudburst dumped 16 inches of rain north of New Braunfels, Texas sending a 30 foot wall of water down Blueders Creek into the Comal and Guadalupe Rivers. The flood claimed 18 lives and caused more than 20 million dollars in damage.
1972-Goerge Wallace, a former governor of Alabama and a symbol of segregation, was shot by Arthur Bremer while Wallace was at Laurel, MD, campaigning for the US presidency. For the remained of his life ( until he died in 1998), Wallace was paralyzed from the waist down. On August 4, 1972, Bremer was sentenced to 67 years in prison for the shooting.
1975---Top Hits
He Don't Love You (Like I Love You) - Tony Orlando & Dawn
Before the Next Teardrop Falls - Freddy Fender
Jackie Blue - Ozark Mountain Daredevils
She's Actin' Single (I'm Drinkin' Doubles) - Gary Stewart
1976-"Look Out for #1," the Brothers Johnson's debut LP, is certified gold. The album features two Top Ten soul hits, "I'll Be Good to You" and "Get the Funk Out of My Face." The album goes platinum three months later.
1977 - The Eagles earned a gold record for the hit, Hotel California. The award was the second of three gold record singles for the group. The other million sellers were New Kid in Town and Heartache Tonight. Two number one songs by The Eagles -- Best of My Love and One of These Nights -- didn't quite make the million-seller mark.
1980-inda Ronstadt receive a gold album for "Mad Love," her new wave experiment. It includes three Elvis Costello tunes and back from L.A.'s Cretones.
1981-Len Barker of the Cleveland Indians pitched a perfect game, the first in major league baseball in 13 years, defeating the Toronto Blue Jays, 3-0, in Cleveland. Barker finished the year at 8-7, and was traded to the Atlanta Braves during the 1983 season.
1983---Top Hits
Beat It - Michael Jackson
Let's Dance - David Bowie
Overkill - Men at Work
Whatever Happened to Old Fashioned Love - B.J. Thomas
1991---Top Hits
Joyride - Roxette
I Like the Way (The Kissing Game) - Hi-Five
Here We Go - C + C Music Factory Presents Freedom Williams and Zelma Davis
If I Know Me - George Strait
1998-Golfer Notah Begay III, a college teammate of Tiger Woods, shot a 59 in the second round of the Nike Tour's Dominion Open in Richmond, VA. Begay thus became the third golfer to shoot a 59 in a US professional event after Al Geiberger and Chip Beck. Begay, however, did not go on to win the four-round tournament. Bob Burns did, shooting a 14-under-par 274. Begay tied for sixth place with a score of 277.
--------------------------------------------------------------

Spring Poem
Mannahatta
by Walt Whitman
I was asking for something specific and perfect for my city,
Whereupon lo! upsprang the aboriginal name.
Now I see what there is in a name, a word, liquid, sane,
unruly, musical, self-sufficient,
I see that the word of my city is that word from of old,
Because I see that word nested in nests of water-bays,
superb,
Rich, hemm'd thick all around with sailships and
steamships, an island sixteen miles long, solid-founded,
Numberless crowded streets, high growths of iron, slender,
strong, light, splendidly uprising toward clear skies,
Tides swift and ample, well-loved by me, toward sundown,
The flowing sea-currents, the little islands, larger adjoining
islands, the heights, the villas,
The countless masts, the white shore-steamers, the lighters,
the ferry-boats, the black sea-steamers well-model'd,
The down-town streets, the jobbers' houses of business, the
houses of business of the ship-merchants and money-
brokers, the river-streets,
Immigrants arriving, fifteen or twenty thousand in a week,
The carts hauling goods, the manly race of drivers of horses,
the brown-faced sailors,
The summer air, the bright sun shining, and the sailing
clouds aloft,
The winter snows, the sleigh-bells, the broken ice in the
river, passing along up or down with the flood-tide or
ebb-tide,
The mechanics of the city, the masters, well-form'd,
beautiful-faced, looking you straight in the eyes,
Trottoirs throng'd, vehicles, Broadway, the women, the
shops and shows,
A million people--manners free and superb--open voices--
hospitality--the most courageous and friendly young
men,
City of hurried and sparkling waters! city of spires and masts!
City nested in bays! my city!