Tuesday, May 16, 2006

Guess who?
Headlines---
Classified Ads---Asset Management
Ark Financial Joins "Broker/Lessor List"
Pawnee Stock Closing, Monday, May 15
"Holdback" news
Fuel New law enforcement Investigations
Orix USA Lease Financing "flat"
Classified Ads---Help Wanted
Caught in the I.B. Pipeline
Top Stories--May-8-12
Cartoon---Old McDonald
Why I Became a CLP
Part 1-"The First CLP Attorney"
Airline Industry Turn-Around
FCC-Nearly 43mm now have broadband
Nassau-More Trucks Being Repossessed
U.S. Bank Realigns Machine Tool Group
Warren Capital New Promotions PLUS
Caterpillar Rental in China
Trinity Industries 3-for-2 Stock Split
News Briefs---
You May have Missed---
Sports Brief---
Gimme that Wine
Calendar Events
Today's Top Event in History
This Day in American History
Baseball Poem
######## surrounding the article denotes it is a "press release"
----------------------------------------------------------------

Classified Ads---Asset Management
Domain Chandon, Yountville-Pinot Noir grape used in their sparkling wine and also issued as a varietal wine
For a full listing of all "job wanted" ads, please go to:
http://64.125.68.91/AL/LeasingNews/JobPostings.htm
To place a free "job wanted" ad, please go to:
http://64.125.68.91/AL/LeasingNews/PostingForm.asp
Austin, TX
20+ years exper. lease/finance. P & L responsibility, strong credit & collection management, re-marketing& accounting. Computers, construction, auto & transportation. Both commercial/ consumer portfolios. Email: kmalone@austin.rr.com
Bloomfield Township, MI
15+ yrs experience asset management and credit analyst. Leadership and training skills. Audited returns, max residual, lease end and resale negotiator.
E-mail: cmcozzolino@msn.com
Boston, MA
10yrs exp structuring/modeling sophisticated lease/ loan products. Expert programmer: customized portfolio mgmt, securitization, economic capital & pricing applications. Available for contract work.
E-mail: lease_structuring@yahoo.com
Chicago, IL
MBA, 15+ years exp. Long history of success in maximizing residual position through outstanding negotiation skills & lease contract management. Third party re-marketing, forecasting etc...
email: jgambla@aol.com
Chicago, IL
2+ Years Exp. Asset Remarketing Transportation/ Medical/Cosmetic Equipment; Superior End Of Lease Negotiation Skills; Comprehensive Buyer Contacts; Available Immediately For Assignment
Email: Lonnie0168@comcast.net
Princeton, NJ
Asset management/credit/collection
20+ years experience in equipment financing. Last five years in Asset Management including remarketing, end of lease negotiations, equipment and market evaluations
E-mail: bgaffrey@earthlink.net
Sausalito, CA
Sr. Corp. officer, presently serving as consultant, fin. service background, M&A, fund raising, great workout expertise, references
Email: nywb@aol.com
Sonoma, CA
20+ years managing/ maximizing residual values, exp. computers/ hi-tech mfg. Excellent negotiation skills. Outstanding 3rd party contacts/buyers. Created deal winning structures-established residual values.
Email: dfeltman@yahoo.com
Wilton, CT
18 years exp. in IT and High Tech leasing industry. Residual forecasting, workouts, off-lease sales, mid-term restructures, auctions, all aspects of remarketing and equipment management.
Email: charrer@hotmail.com
----------------------------------------------------------------

Ark Financial Joins "Broker/Lessor List"
Third Column: YES - Year Company Started | YELB - Years in equipment Leasing Business
A - City Business License | B- State License | C - Certified Leasing Professional |
D - State(s) sales/use tax license |
E - Named as "lessor" on 50% or more of lease contract signed. |
Rank

Name
City, State
Contact
Website
Leasing Association

YCS
YELB


(see above for meaning)

# of Empl.

Geographic Area

Minimum
Dollar
Amount

Service Organization

D

109.

2005
1

1

N/R
To View the full list, please go here:
http://leasingnews.org/Brokers/broker_Lessor.htm
----------------------------------------------------------------

Pawnee Stock Closing, Monday, May 15
Price: $9.69, Volume: 20,800
Toronto Stock Exchange Listing, latest information:
www.tsx.com Symbol: CHW.UN
----------------------------------------------------------------

"Holdback" news fuel New law enforcement Investigations
Judge Sally Montgomery has reportedly rendered her verdict regarding testimony from IFC Credit Corporation officers in a case regarding a NorVergence lease with Specialty Optical dba S.O.S. in Dallas Texas, County Court 3.
A "findings of fact and conclusion of law" has been drafted for Judge Montgomery's signature. It is expected to be released tomorrow.
Judge Sally Montgomery
County Court-at-Law 3
Leasing News requested a comment from IFC Credit Corporation on several new Texas lawsuits filed evidently after the results of the Specialty Optical dba S.O.S. case and the news of "holdbacks" and its affect on "usury laws" in the state. IFC Credit stated they had no comment to make.
In this specific law suit, the "Equipment Rental Agreement" is for 60 months at $543.67 or $32,620.20. After testimony, it is learned that IFC paid NorVergence $11,743 for a $28,000 original invoice figure that yielded lease payments of $32,620.20. The original lease factor was .0194, but in "reality" was .0463 on a sixty month term.
The first time IFC Credit Vice President John Estok, Certified Leasing Professional (CLP) admitted to "holdbacks," that Leasing News can find, was in the Morey Lumber NorVergence case, yet to be heard in court in Texas.
In the Specialty Optical court testimony CLP Estok said he guesses that IFC Credit has over $2 million in holdbacks. The opposing counsel then questioned whether perjury is involved, specifically on the testimony from Patrick A. Witowski, Executive Vice President of Operations
Judge Montgomery ruled earlier for the NorVergence lessee ".... properly cancelled the Lease with NorVergence. IFC takes nothing on its counterclaim. SOS shall recover court costs and reasonable attorney fees in the amount of $45,000.00 for trial, $30K for appeal, and $15 K for a petition for review to the Supreme Court of Texas, and $15K for responding to any unsuccessful appeal by IFC to the Supreme Court of Texas in the event the petition for discretionary review is granted per the parties stipulation."
Leasing News was threatened with a lawsuit from IFC Credit for reporting what was stated in the court transcript, public information, plus quoting an attorney on the results of her decision:
From Chicago attorney Vincent T. Borst , Askounis & Borst, P.C.:
"Our firm represented IFC in that trial. I have reviewed counsel's comments and have discussed them with the other attorneys involved with us in the litigation.
"Counsel's comments are false, and unsupported by the evidence he presented at trial or the judge's decision in the matter. They represent unsubstantiated assertions he made during trial and which he was unable to support by evidence or otherwise. Moreover, as IFC intends to appeal the trial judge's decision, it is not final or binding upon IFC.
"More to the point, IFC considers those assertions to be sanctionable against counsel, and slanderous against IFC. If you assist in slandering IFC's reputation by publishing these wholly unsubstantiated assertions, IFC will take all available legal steps against you to recoup the undoubted damage to its reputation your article will cause, including suit against you in a Court of appropriate jurisdiction.
"IFC is contacting counsel to demand that he retract his statements. IFC demands that you refrain from publishing them. If you do, you will be held accountable for slandering IFC's reputation in the equipment leasing and lending communities."
In researching Pacer Service Center and other court records, Leasing News discovered more than 100 cases appearing to involve Askounis & Borst representing IFC Credit in actions regarding NorVergence lessees, many transferred out of the state, many settled; Aksounis & Borst writing the affidavits. Certainly the law firm of Askounis & Borst has earned its fair share of what is involved, but what knowledge did they have about these "holdbacks?"
Will the "settled cases" be re-opened by the Federal Trade Commission or local attorneys general offices?
Texas Attorney General Gregg Abbott
It is reported that Texas Attorney Gregg Abbott and his staff is looking into this in their state regarding usury and providing full disclosure of information. Leasing News is seeking a statement regarding the latest developments.
In the Specialty Optical dba SOS trial before the Honorable Sally L. Montgomery, Dallas, Texas, IFC Credit Corporation Officer John Estok, CLP, divulged that his company has a $100 million asset portfolio with over $14 million in "up to 800" NorVergence leases with 550 in question: "…for the last 18 months, every month out the door is $300,000 in payments to the banks, and every month in the door is $100,000 or so of cash from settlements and customers who are still making their payments. "
Ron Lear, PFF Bank & Trust, Huntington Beach, California told Leasing News of the $9 million line to IFC Credit that "all payments were being made on time." He would not give any other comment. Most banks when a lease defaults after a certain period of time, the line of credit would require the lease be purchased back. In the Specialty Optical dba SOS Trial, CLP John Estok estimated they had "up to 800 leases" with NorVergence and only 250 of them " not considered in default.
It has also become apparent to the Federal Trade Commission that other leasing companies also engaged in "holdbacks," which may be considered not your typical industry 2% practice, but may be considered more an "incentive" or even a "kick back" to purchase the leases, a spokesman told Leasing News. In several depositions, particularly now with Preferred Capital, Brecksville, Ohio in bankruptcy, "holdbacks" were common. How common with other leasing companies holding out with NorVergence lessees?
And perhaps as important, what about the Code of Ethics of any law firm. The job is to represent your client to the best of your ability, but as the officer of a court, isn't full disclosure a kingpin to holding the process together?
As soon as Judge Sally Montgomery signs the "findings of fact and conclusion of law," Leasing News will report it.
----------------------------------------------------------------

Orix USA Lease Financing "flat"
Orix Corporation world wide reported its revenues up 2% year- ending fiscal year March 31,2006, and net income before taxes and other deductions up 82% worldwide, it reported:
"The Americas segment:
"Segment revenues were up 32% year on year to 70,223 million yen. Although revenues associated with directed financing leases were flat, revenues from interest on loans to corporate customers and sales on real estate increased year on year. In addition there were also contributions form the gain on the sale of the primary and master servicing business and from the operations of their investment bank Houlihan Lokey Howard & Zukin that entered the Orix group...Although there was a withdrawal from an investment in an affiliate accompanying its termination, segment assets were up due to the increase in loans to corporate customers and the depreciation of the yen against the dollar."
Leasing News has received reports of division down sizing, and several departments being eliminated. One perhaps may be the Orix USA web site, which does not seem to have been up-dated since November, 2005, and other parts listing management personnel who have not been with the company for over a year.
Worldwide Consolidated Financial Statement
April 1, 2005—March 31, 2006:
http://leasingnews.org/PDF/ORIXResults.pdf
----------------------------------------------------------------

Classified Ads---Help Wanted
Chief Credit Officer
Jr. Analyst
Jr.Analyst
Sausalito, CA
Banking, financial, leasing experience;
opportunity to grow, work w/seasoned
professional; small office, Excel a must
e-mail: spickens@oxfordfinance.com or
call 415-331-1725

Senior Secondary Market Officer


Senior Secondary Market Officer
Walnut Creek, California
Work with secondary market syndication sources of leasing transactions. Minimum three years leasing experience & knowledge equipment leasing underwriting; to learn more and apply: click here.


----------------------------------------------------------------

Caught in the I.B. Pipeline
Caught in the industrial bank pipe line, joining Wal-Mart are Home Depot and Marlin Leasing.
Key features of industrial loan corporations, which are federally insured and chartered in seven states:
*Number in the United States: 61
*States that allow them and the number of ILCs based in each: California, 15; Colorado, 4; Hawaii, 1; Indiana, 1; Minnesota, 2; Nevada, 5, and Utah, 33.
*Total assets: $141 billion
*Total deposits: $98 billion
*Number that have failed: 21 (17 in California, two in Colorado, one each in Hawaii and West Virginia)
*Companies that have applications pending with the FDIC to own an industrial loan corporation: Wal-Mart Stores Inc.; The Blue Cross and Blue Shield Association; DaimlerChrysler AG; Home Depot; Ceridian Corp.; CapitalSource Inc.; Marlin Business Services Corp., and Cargill
Financial Services.
----------------------------------------------------------------

Top Stories--May-8-12
Here are the top ten stories most "opened" by readers last week.
(1) IFC Credit Corp. Perjury Hearing
http://www.leasingnews.org/archives/May%202006/05-08-06.htm#ifc
(2) Pawnee Becomes Chesswood Income Fund
http://www.leasingnews.org/archives/May%202006/05-10-06.htm#pawnee
(3) 55 Women Equip. Leasing Professionals
http://www.leasingnews.org/archives/May%202006/05-12-06.htm#55w
(4) Fed to Raise Rates Today
http://www.leasingnews.org/archives/May%202006/05-10-06.htm#feds
(5) Selling Up--by Steve Chriest- The Best Profession: Sales
http://www.leasingnews.org/archives/May%202006/05-12-06.htm#selling
(6) Pictures from the Past-- 1993 Silicon Valley Regional
Meeting
http://www.leasingnews.org/archives/May%202006/05-08-06.htm#pics
--tie
(6) Teichman , Chairman Leasing News Advisory Board
http://www.leasingnews.org/archives/May%202006/05-08-06.htm#teic
--tie
(7) Leasing Association Conferences --- Spring 2006
http://www.leasingnews.org/archives/May%202006/05-08-06.htm#spring
(8) ELA sends Wake up Call to FASB on Leasing
http://www.leasingnews.org/archives/May%202006/05-10-06.htm#ela
(9) Mesa Capital added to "Broker/Lessor" List
http://www.leasingnews.org/archives/May%202006/05-10-06.htm#mesa
(10) Broker/Lessor" List—up-dated
http://www.leasingnews.org/archives/May%202006/05-08-06.htm#bllist
Does not include "Flash" on Wednesday with results of "Pawnee Leasing" offerring on Toronto
http://www.leasingnews.org/archives/May%202006/05-10-06-Flash.htm
----------------------------------------------------------------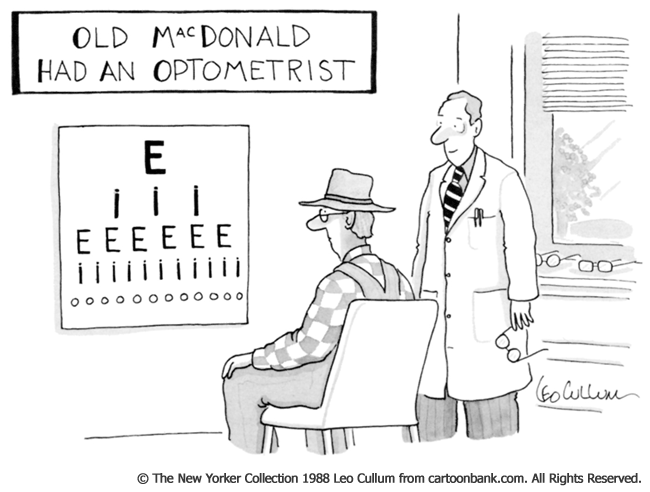 ----------------------------------------------------------------

Why I Became a CLP
Part 1-"The First CLP Attorney"
Three Attorneys
Joseph Bonanno, CLP
Jim Coston, CLP
Barry Marks, CLP
This is the eighth in a series about the Certified Lease Professional program, explaining why individuals decided to become a CLP, the process, and their reaction to the knowledge and other benefits gained.
Since there are only three attorneys who are Certified Lease Profession, this will be in three parts.
Part 1
Barry Marks, CLP
"The First CLP Attorney"
Barry S. Marks, Esq. is on the Editorial Boards of the Journal of Equipment Lease Financing and Leaders Equipment Leasing Newsletter and authored Power Tools for Successful Leasing and chapters in two major legal treatises. He is past counsel to the National Association of Equipment Leasing Brokers and active in other leasing associations. In 1999, Mr. Marks became the first lawyer certified as a Certified Lease Professional and he serves on the Board of Trustees of the CLP Foundation. Mr. Marks counsels clients nationwide regarding leasing, lending, tax and other business matters and is admitted to practice in Alabama, Georgia and Florida. He is an attorney with Berkowitz, Lefkovits, Isom and Kusher, a Professional Corporation
"One of the things that makes for a good lawyer is a healthy dose of insecurity, even paranoia. Many of us are constantly wondering what someone else might know that we don't, and should.
"I suppose that it was that concern that led me to becoming a CLP. For years I was afraid that, while I advised lessors, lessees and lenders on leasing issues, I really did not KNOW leasing. There seemed to be an arcane other world of implicit rates, running rates, residual assumptions, money-over-money-dollar-out-first-amendment-middle-market-mumbo-jumbo jargon that left me nodding and guessing.
"Justice Brandeis said that "a lawyer who has not studied sociology is a public menace"; a leasing lawyer who does not understand the economics and business of leasing is no less so.
"With that in mind, I took a stab at the CLP program, I don't know if I was the first, or second (Jim Coston is much older than I, of course), lawyer who took the plunge, but I can say that I am proud and glad that I did.
"The CLP program filled in the spaces that existed in my understanding of leasing and gave me both new insights into how leasing works (and why the law of leasing is what it is) and a new appreciation for my clients and the challenges they face. Not only can I communicate better, I can better craft legal solutions to real-world situations and avoid the fatal, deal-threatening gap between what I do and what my clients need.
"I am honored to be a member of the fraternity/sorority of Certified Leasing Professionals and I recommend it to all who are eligible, lawyers included. Besides, the pin is cool-looking."
bmarks@bakerdonelson.com
For more information:
E-mail:
Cindy Spurdle - Executive Director

Phone:
610-687-0213 direct
610-687-4111 fax

Address:
CLP Foundation
Attn: Cindy Spurdle
PO Box 302
Wayne, PA 19087

----------------------------------------------------------------

Airline Industry Turn-Around
www.atwonline.com
Eleven US Major passenger airlines in aggregate earned $19.31 billion in the first quarter ended March 31 compared to a loss of $3.3 billion in the year-ago period. Bottom-line results for the group were distorted heavily by large bankruptcy-related items at Delta Air Lines, Northwest Airlines and United Airlines. United, for example, booked a $22.9 billion noncash gain owing to the adoption of "fresh-start" accounting upon exiting bankruptcy Feb. 1. NWA had $975 million in reorganization costs while Delta's first-quarter loss of $2.1 billion was net of $1.7 billion in reorganization charges and negative accounting adjustments (see above story).
Even without United's $23 billion bonus, however, the industry is on the mend. ATWOnline calculated that if all special items are eliminated, the aggregate first-quarter loss totaled $898 million versus a loss of $2.1 billion last year if 2005 results are adjusted to include performance of US Airways Group and America West Holdings, which merged last September.
Operating performance showed the group is benefiting from capacity reductions at Delta, Northwest and US Airways and the disappearance of Independence Air. Revenue for the 11 rose nearly 12% to $25.67 billion on 9.2% increase in average yield, while operating expenses climbed 5.9% to $26.15 billion. As a result, operating loss narrowed to $476.7 million from $1.69 billion in 2005, making it the best first-quarter result since 2000.
----------------------------------------------------------------

Nearly 43 million now have broadband, FCC says
The number of U.S. subscribers to broadband high-speed Internet service jumped 32.3 percent to 42.9 million lines in the year ended June 2005, the Federal Communications Commission reported on Monday.
The number of broadband lines jumped 10.4 million lines over the 12-month period, 5 million of which were added during the second half of that period, the FCC said in a new report.
The United States ranks 12th in the world for broadband subscribers, according to the Organization for Economic Cooperation and Development. U.S. officials say other countries have subsidized service and people live in concentrated areas that are easier to serve.
"Given the geographic and demographic diversity of our nation, the U.S. is doing exceptionally well," FCC Chairman Kevin Martin said in an opinion piece published in the London-based Financial Times newspaper on Monday.
The majority of U.S. broadband connections, 61 percent, were via cable modem service offered by companies like Comcast.
More than 37 percent were digital subscriber lines offered by telephone companies such as BellSouth and AT&T. DSL is generally less expensive than cable Internet service but tends to offer slower download speeds.
---------------------------------------------------------------
### Press Release ###########################

More Trucks Being Repossessed -- But They Resell Quickly
Nassau Asset Management releases long-term trucking repo trends;
Reports other equipment repo results for Q1 2006
WESTBURY, NY, —Repossessions and liquidations of tractor-trailer trucks nationwide have been high for the past five quarters, reports Nassau Asset Management. Yet, those same trucks are reselling at a brisk pace, illustrating the diverse forces affecting the trucking sector.
Nassau's NasTrac Quarterly Index (NQI) reveals trends in equipment repossessions and orderly liquidations based upon the company's own internal activity in a given quarter compared to the same quarter the previous year. The company also has been tracking truck repossessions and liquidations from quarter-to-quarter due to the importance of this sector.
"In addition to our NQI, Nassau intends to publish quarter-to-quarter trends in trucking repossessions for the remainder of 2006. This may help everyone navigate any effects caused by the new federal engine standards for 2007, gasoline prices, and other forces," says Nassau President Edward Castagna.
"We feel truck repossession trends are important because freight transportation is an essential component in many equipment sectors we watch to predict what our economy is doing, including construction, manufacturing and retail sales," he adds.
Long-Term Trucking Trends
Nassau's statistics indicate that truck repossessions and liquidations began to climb in First Quarter (Q1) 2005 after two years of relatively low volume. Comparing each quarter with the previous one, they rose 61% in Q1 2005, 30% in Q2 2005 and 32% in Q3 2005 at their 2005 peak. Compared with Q3 2005, truck repos dipped 118% in Q4 2005, which Castagna notes is traditionally the slowest period of the year. But the volume of repossessions was actually 145% higher than in Q4 2004. Truck repossessions in Q1 2006 increased 40% over the previous quarter.
Castagna says many factors –negative and positive–can affect truck repossessions and liquidations.
On the negative side, high fuel costs are contributing to repossessions and liquidations, Castagna adds. While the ability to apply fuel surcharges to customers is helping mitigate the effects for some of the larger truckers, most truckers do not exact fuel surcharges. Driver shortages may also be affecting the numbers of repossessions and liquidations, Castagna notes.
On the positive side, there are more financed vehicles on the road than there were a few years ago as equipment leasing and finance volumes have rebounded from the economic downturn in 2001. The more vehicles on the road, the more repossessions and liquidations, Castagna notes.
Another sign of a strengthening trucking industry, he adds, is increasing demand for new and used vehicles. The MonitorDaily reported May 2 that original equipment manufacturers sold more heavy-duty trucks to U.S. buyers in March than ever before, according to data published by Transport Topics. As reasons for the booming sales, manufacturers cited a generally strong economy and the pre-buy of vehicles to avoid 2007 models that will have more complicated anti-pollution systems. Nassau also notes that trucks the company has repossessed or liquidated are reselling quickly.
"We feel the rush to change out fleets before year end may leave a surplus of used trucks on the secondary market. We intend to monitor resale speed and price levels for the remainder of 2006," Castagna says.
Top 5 Equipment Repos in Q1 2006
In addition to the long-term trucking trends, Nassau also released its Q1 2006 NQI, which compares the company's internal repossession and orderly liquidation activity in the first quarter with Q1 2005. Sectors experiencing gains included tractor/trailer trucks (+71%) and office equipment (26%). However, there were fewer repossessions and liquidations in three of the five categories tracked: construction (-71%); materials handling (40%); and computers (-21%).
About NQI
NQI reports on Nassau's internal repossession and orderly liquidation activity in a given quarter compared to the same quarter the previous year. Readers should keep in mind that results must be viewed over several quarters to establish trends. Finance companies and industry analysts can also contract with Nassau to dig deeper into the numbers, determining the root causes for trends and researching specific equipment types. Companies can use their private reports created by Nassau to help mitigate risk in portfolios and/or provide useful economic indicators to their own clients.
About Nassau
Nassau Asset Management of Westbury, NY, has been providing nationwide full-service asset management, including equipment remarketing, fleet and plant liquidations, collections, and appraisals for more than 25 years to the equipment finance industry. For more information, please visit www.nasset.com or call 1-800-4.NASSAU.
### Press Release ###########################

U.S. Bank Equipment Finance Realigns Machine Tool Finance Group
PORTLAND, Ore – The machine tool finance group of U.S. Bank Equipment Finance, the unit of U.S. Bank that finances and leases equipment acquisitions for the middle- and upper-middle market, has realigned its management structure to better serve its clients.
Ken Rector is the executive vice president and general manager of the machine tool finance group. He has been in financial services for 30 years and with U.S. Bank Equipment Finance for the past 20 years. Rector announced the following changes effective April 1, 2006.
Gary Gentile will oversee the newly formed wholesale group as wholesale business development manager. Gentile, based in Ann Arbor, Mich., has worked in the machine tool finance group the past four years as an account executive, and has 24 years of leasing industry experience. In his new role, he is responsible for developing, supporting and nurturing new and existing third-party and broker relationships.
Philip Meyer , vice president of business development, will concentrate his efforts in developing new business from original equipment manufacturers as well as distributors and dealers of manufacturing equipment. Meyer has 20 years of financial services experience with the past 10 years in the leasing industry. He joined U.S. Bank Equipment Finance in 2003.
Don Kenworthy has rejoined the machine tool finance group, after working the last two years as regional vice president in the company's capital equipment group. Kenworthy has been with U.S. Bank Equipment Finance since 1988, and has worked in the leasing industry for 26 years. Kenworthy and Matt Morozovsky, both regional vice presidents, are responsible for managing the group's 19 account executives located across the country, who develop direct business for the company's leasing and financing products through machine tool equipment users. Morozovsky has worked for the company since 1993 and is a 24-year veteran of the leasing industry.
Rector, Meyer, Kenworthy and Morozovsky are based at the company's headquarters in Portland, Oregon.
"I'm confident that the changes we've made to our management team will result in improved service levels for our clients and increased business opportunities in the near future," said Rector.
U.S. Bank Equipment Finance, one of the largest bank-affiliated equipment finance companies in the nation, has been providing quality equipment finance solutions for 35 years. It's a major funding source for companies in virtually every industry sector nationwide. The machine tool finance group offers manufacturers and vendors flexible and competitive lease financing for metal cutting, fabrication, plastics and woodworking equipment. Visit U.S. Bank Equipment Finance on the web at www.usbank.com/leasing.
U.S. Bank Equipment Finance is part of U.S. Bancorp (NYSE: USB). With assets of $210 billion, U.S. Bancorp is the 6th largest financial holding company in the United States. The company operates 2,430 banking offices and 4,941 ATMs, and provides a comprehensive line of banking, brokerage, insurance, investment, mortgage, trust and payment services products to consumers, businesses and institutions. U.S. Bancorp is the parent company of U.S. Bank. Visit U.S. Bancorp on the web at www.usbank.com.
Sites of Reference:
### Press Release ###########################

Warren Capital Announces New Promotions
Move to new Headquarters and new Ziplease service
• Ted Levinson promoted to Senior Vice President and Managing Director of Sales
• Scott Shapiro promoted to Senior Vice President of Operations
• New Headquarters Facilities Opened 4/1
• ZipLease has new Vendor/Dealer Sales Tool Kit and Internet Services
Novato, California ---Clay Stephens, President and CEO of Warren Capital Corporation is pleased to announce these senior management promotions as well as new facilities and product services. "These initiatives are a major step forward for our company and represent a very exciting time. These new moves will greatly assist our plans to achieve the biggest expansion of our company during the next 12 – 24 months."
TED LEVINSON
Ted, age 34, joined Warren Capital in 1998. Currently Senior Vice President. Has assumed the additional responsibilities of Managing Director of Sales with responsibility for North Bay business development and core markets of Healthcare and Food Products/Services. Resides in San Francisco.
SCOTT SHAPIRO
Scott, age 27, joined Warren Capital in 2001. Currently Vice President. Promoted to Senior Vice President of Operations with responsibility for credit underwriting, funding, contract administration and documentation. Scott will manage relationships with Warren Capital's lending partners and will also be responsible for business development in the North Bay and the surgery center market. Resides in San Francisco.
Mr. Stephens comments that "Both young executives have excellent financial skills and demonstrated the accomplishments and capabilities to expand their responsibilities.
Both promotions are well deserved and well earned. Ted and Scott will help take us to the next level and achieve our growth goals."
NEW HEADQUARTERS
On April 1st, Warren Capital moved to new offices at 100 Rowland Way, Suite 205, Novato, CA 94945. This was after 22 years on San Marin Drive in Novato. Phone numbers and email addresses remain the same. These new facilities are designed to materially increase our processing and administrative efficiency to better serve our clients and achieve their goals. Also, the facilities will accommodate the planned expansion of Warren Capital's business.
NEW ZIPLEASE VENDOR SERVICES
Our flagship small ticket leasing product…ZipLease…has announced a new Sales Tool Kit that has proprietary features to help our Vendor/Dealers expand their sales by using financing as a marketing tool.
Each Preferred Vendor will receive a powerful package of service to expand sales through online and traditional channel marketing. These services are being launched in the June-July period and focus on vendor transactions between $10,000 to $150,000. ZipLease can be used for financing new or used equipment and software. These marketing tools will add real value to our Vendor/Dealers and provide them a definite competitive advantage. The ZipLease Sales Tool Kit is free to our Preferred Vendors and is customized to fit their specific needs.
ABOUT WARREN CAPITAL
Warren Capital is a 22-year-old specialty finance company. It has completed 2,500 financings for its clients with a value in excess of $1.25 Billion. It specializes in smaller to mid-size growth companies with core specialties in Healthcare, Food Processing, Service Distribution, Professional firms and Wineries. It is affiliated with Wood, Warren & Co. of Emeryville, a 15 year old investment banking firm for mid-market clients.
### Press Release ###########################

Caterpillar Demonstrates Rental Store Business for
Chinese Customers Attending CONEXPO Asia
Rental stores part of plan by Caterpillar and its dealers to expand customer support and product offerings in China
BEIJING, -- Caterpillar Inc. (NYSE: CAT - News) is formally introducing its proven rental store concept to customers in China during the inaugural CONEXPO Asia trade show taking place in Beijing. In the first three months of 2006, Caterpillar dealers have opened 12 Cat Rental Stores in China as part of Caterpillar's plan to expand the level of service and product offerings to current and potential new customers in China.
"These Cat Rental Stores will give our Chinese customers greater access to the machines and tools they need -- for a few hours, a few days or months at a time -- so they can complete the projects they are working on," said Rod Beeler, Caterpillar vice president for Asia Pacific Marketing and chairman of the CONEXPO Asia management committee. "A customer coming into one of these new rental stores will have the full product support they expect from Caterpillar and its independent dealers, including the option to rent, lease or buy new or used equipment and even to obtain financing from Caterpillar China Financial Leasing."
The Cat Rental Store has been tested and proven around the world with more than 1,400 locations in 40 countries. For many equipment customers in China, the commercial rental concept is a different way of conducting business.
"In addition to providing our current customers in China with even greater support, these Cat Rental Stores will also give contractors in China the chance to 'test drive' and learn more about Caterpillar products they might not be familiar with, helping make them more productive in their operations," Beeler said.
CONEXPO Asia 2006 is being held May 15-18 at the China National Agricultural Exhibition Center in Beijing. As part of Caterpillar's 1,800-square-meter display at CONEXPO Asia, the company has set up a full-size display of a Cat Rental Store.
"This display will give our Chinese customers and potential new customers a sense of how the Cat Rental Store can be used as a tool to help these equipment owners better plan for and manage costs for projects they may have," said M.C. Chan, Caterpillar China regional director. "The Cat Rental Store will let our customers benefit from Caterpillar products and product support without feeling the need to buy a new Caterpillar machine right away."
Caterpillar has a long history in China. The company sold its first products there in 1975 and opened an office in Beijing in 1978. Beijing is home to Caterpillar's marketing headquarters for China, and it is also the headquarters for Cat China Financial Leasing.
In the 1980s, Caterpillar launched technology transfer agreements with Chinese manufacturers who began building Caterpillar licensed products. Caterpillar's expansion in China accelerated in the early 1990s with the establishment of a more significant local production strategy. Today, Caterpillar operates 13 facilities -- both joint venture and wholly owned businesses -- which, together with its network of independent Caterpillar dealers, offer customers in China the best-in-class products, services and support that have made it a global leader.
For more than 80 years, Caterpillar Inc. has been making progress possible and driving positive and sustainable change on every continent. With 2005 sales and revenues of $36.339 billion, Caterpillar is the world's leading manufacturer of construction and mining equipment, diesel and natural gas engines and industrial gas turbines. More information is available at http://www.cat.com/ .
---------------------------------------------------------------
### Press Release ###########################

Trinity Industries Declares 3-for-2 Stock Split and
28% Increase in Quarterly Cash Dividend
DALLAS, -- Trinity Industries, Inc. (NYSE: TRN - News) declared a 3-for-2 stock split on its common shares. The stock split will be issued in the form of a 50% stock dividend. The record date for the stock dividend will be May 26, 2006 and the additional shares will be distributed to all shareholders on June 9, 2006. Fractional shares will be payable in cash. After giving effect to the stock split, the Company will have approximately 79 million shares outstanding.
In addition, the Company declared an increase in its quarterly cash dividend to 6 cents a share on its $1 par value common stock. The new dividend reflects an increase of over 28% as compared to the current dividend. The quarterly cash dividend, Trinity's 169th consecutive, is payable July 31, 2006 to stockholders of record on July 14, 2006, and will be made on the new shares after the 3-for-2 stock split.
Trinity Industries, Inc., with headquarters in Dallas, Texas, is one of the nation's leading diversified industrial companies. Trinity reports five principal business segments: the Rail Group, the Railcar Leasing and Management Services Group, the Inland Barge Group, the Construction Products Group, and the Energy Equipment Group. Trinity's web site may be accessed at
http://www.trin.net .
### Press Release ###########################
--------------------------------------------------------------

News Briefs----
New England Is Deluged by the Worst Flooding in Decades
http://www.nytimes.com/2006/05/16/us/16flood.html?hp&ex=1147838400&en=
61652ab096c66d48&ei=5094&partner=homepage
Lenders take notice as defaults are rising
http://www.signonsandiego.com/news/business/20060515-9999-1n15default.html
Few older jets apt to take off again
http://www.boston.com/business/globe/articles/2006/05/15/
few_older_jets_apt_to_take_off_again/
Price of Boeing scandals: $615 million U.S. penalty
http://seattletimes.nwsource.com/html/businesstechnology/2002994954_boeing15.html
'Da Vinci Code': The Mystery of the Missing Screenings
http://www.nytimes.com/2006/05/16/movies/16code.html?_r=1&oref=slogin
---------------------------------------------------------------


You May have Missed---
Dance Machine---wait until you get into it!!!!
http://www.youtube.com/watch?v=dMH0bHeiRNg&eurl
---------------------------------------------------------------

Sports Briefs----
Flutie's family unable to sway retirement decision
http://www.usatoday.com/sports/football/nfl/patriots/2006-05-15-flutie-retirement_x.htm
Bush to agent: No holdout
http://www.usatoday.com/sports/football/nfl/saints/2006-05-14-bush-minicamp_x.htm
S.J. voters jeer ballpark plan
http://www.mercurynews.com/mld/mercurynews/news/politics/elections/14582478.htm
----------------------------------------------------------------


"Gimme that Wine"
SOMMELIER SECRETS: How to tame the terror of ordering wine at a posh restaurant
http://www.sfgate.com/cgi-bin/article.cgi?f=/c/a/2006/05/11/WIGA1IKT271.DTL
Bronco is still in Napa with another kind of Ridge
http://sfgate.com/cgi-bin/article.cgi?f=/c/a/2006/05/11/WIGHQIOMA51.DTL
Giant 'teabags' of oak chips now legal in Europe
http://sfgate.com/cgi-bin/article.cgi?f=/c/a/2006/05/04/WIGJIIJG561.DTL
Wine Prices by vintage
http://www.winezap.com
http://www.wine-searcher.com/
US/International Wine Events
http://www.localwineevents.com/
Winery Atlas
http://www.carterhouse.com/atlas/\
Leasing News Wine & Spirits Page
http://two.leasingnews.org/Recommendations/wnensprts.htm
----------------------------------------------------------------

Calendar Events This Day
Biographers Day
Anniversary of the meeting, at London, England, May 16, 1783, of James Boswell and Samuel Johnson, beginning history's most famous biographer-biogrpahee relationship. Boswell's Journal of a Tour to the Hebrides(1785) and his Life of Samuel Johnson(17981) are regarded as models of biographical writing. Thus, this day is recommended as one one which to start reading or writing a biography.
Lag B'Omer
Hebrew calendar date: lyar 18,5766. Literally, the 33 rd day of the omer (harvest time), the 33 rd day after the beginning of Passover. Traditionally a joyous day for weddings, picnics and outdoor activities.
In the Kabbalah [Jewish mysticism] each of the 49 days of the Omer represents one of the combinations of the seven lower Sefirot (divine emanations, i.e., in each one there are all seven) and in a kabbalistic prayer the worshipper entreats God to help him [or her] lead pure life and pardon him [or her] for the flaw he [or she] has produced in the Sefirah of the day.
The Omer ("sheaf") was a harvest-offering brought to the Temple on the second day of Passover (Leviticus 23:9-14). There is a further command that, from the day when the Omer was brought, seven weeks were to be counted, and on the 50th day a festival was to be celebrated (Leviticus 23: 15-21). This festival was later called Shavuot, "the Feast of Weeks" (because it falls on the day after the seven weeks have been counted).
The thirty-third day of the Omer, is a festival known by the phonetic sound of the number thirty-three in Hebrew, Lag b'Omer. Bonfires are lit and ecstatic dancing and mystical studies are undertaken in honor of the memory of the luminary of Jewish mysticism, Rabbi Shimon bar Yohai, known by the acronym Rashbi.
Rashbi is recorded as having died on day of the thirty-third day of the Omer after telling the secrets of his mystical practices. He is traditionally considered to be the author of the primary Jewish mystical text, the Zohar, which means radiance. And that very text says that Rabbi Shimom and his home were filled with a dramatic radiance while he shared his final secrets on the day of his death.
In Ertez Israel, tens of thousands of Jews congregate at Meron, the burial place of Rabbi Shimon bar Yochai, (Simone Bar Kochba) and his son, Rabbi Elazar b'Rebbi (son of Rabbi) Shimon, where the day is celebrated with bonfires and songs. Many parents wait until their son is three to cut his hair, and on Lag B'Omer they cut his hair for the first time at the burial place of Rabbi Shimon.
Lag B'Omer is characterized by a day of outdoor celebrations. In Eretz Yisroel (in Israel) and throughout the Diaspora, (outside of Israel) the day is celebrated with picnics, ballgames, and mock bow-and-arrow play-fighting.
----------------------------------------------------------------

Today's Top Event in History
1943- a major turning point of World War II occurred when the Royal Air Force Lancasters began bombing three dams in the Germany Ruhr Valley. This lasted two days and was the start of the strategic bombing effort to end the war. They dropped 4.5 ton bombs designed specifically for this mission. The Mohne and the Eder ( the largest dams in Europe a the time) were both damaged. These two dams provided drinking water for four million people and supplied 75 percent of the electrical power for industry. Widespread flooding and many deaths resulted. The planned raid also greatly affect military production. It began the assault on Germany, who's population until this time was not affected as France, England, Russia and other countries were experiencing from the Nazi's.
----------------------------------------------------------------

This Day in American History
1775-The first constitution adopted by a state was that of Massachusetts by the Provincial congress of Massachusetts. the motto of the state was Ense Petit placidam sub libertate quietem ( "with the sword she seeks peace under liberty.") The constitution was temporary. A new one was framed in Boston on September 1,1779, and was completed on March 2, 1780, and ratified by a two thirds vote. John Hancock served as the first governor under the permanent constitution.
1777-birthday of Button Gwinnett, signer of the Declaration of Independence, born at Down Hatherly, Gloucestershire, England, about 1735 ( exact date unknown). Died following a duel at St. Catherine's island, off of Savannah, GA.
http://www.colonialhall.com/gwinnett/gwinnett.asp
1804-birthday of Elizabeth Palmer Peabody, born at Billerica, MA. Peabody opened a bookstore that quickly became the intellectuals' hangout. With her own printing press, Peabody became the first woman publisher of Boston and possibly the US. She published three of her brother-in-law Nathaniel Hawthorne's books. For two years, she published and wrote for The Dial, the literary magazine and voice of the Transcendental movement. Peabody's enduring accomplishment was the establishment of the first kindergarten in the US, in 1860, at Boston. She created a magazine, Kindergarten Messenger, in 1873.Died January 3, 1894, at Jamaica Plain, MA.
http://memory.loc.gov/ammem/today/may16.html
1862-General Benjamin Butler, military governor of New Orleans, issued what became known as the "Woman Order." The text of General Order Number 28 read, in part, 'As the officers and soldiers of the United States have been subjected to repeated insults from women (calling themselves ladies) of New Orleans. when any female shall . . . show contempt for the United States, she shall be regarded as a woman of the town plying her avocation." This order typified Butler's attitude toward the captured city and its populace and, along with other controversial acts, set the stage for his dismissal as military governor in December of 1862. It was not uncommon for a stupid, rude person to be called a Benjamin Butler in New Orleans He was also known as "Spoons," for reportedly stealing silver from estates in the area. He was also known as "Beast." Jefferson Davis branded him an "outlaw" and put a bounty on his head. He then botched up his next assignment and resigned to run for Congress and was elected five times, serving once as Governor of Massachusetts.
http://7-12educators.about.com/blcwphmilfed18.htm .
http://www.swcivilwar.com/butler.html
1836 -- Edgar Allan Poe marries Virginia Clemm, his 13-year-old tubercular cousin. (Possibly secretly married previously, on September 22, 1835.)
http://bau2.uibk.ac.at/sg/poe/poe.html
1863- after a standoff of nearly a year around the strategic Mississippi River city of Vicksburg, MS, Union forces under Ulysses S. Grant defeated Southern forces under General John Pemberton at Champion's Hill, MS. on this date. Pemberton's forces withdrew into Vicksburg, and the siege of Vicksburg began. Gettysburg was only a few months away. http://www2.cr.nps.gov/abpp/battles/ms009.htm
1866-Issuance of the nickel, a new five-cent coin, was authorized by Congress. It was minted of copper and nickel with not more than 25% nickel.
1868- the U.S. Senate failed by just one vote to convict President Andrew Johnson of "high crimes and misdemeanors," as he was charged under the articles of impeachment. A second vote, taken on May 26, also fell short, by just one vote, of the two-thirds majority required to convict the president.
( lower half of http://memory.loc.gov/ammem/today/may16.html )
1874 -the mill creek disaster occurred west of Northampton, Massachusetts when dam slippage after rain caused a flash flood with the loss of 143 lives. Total damage was about one million
1888-Emile Berliner of Washington ,DC. first publicly demonstrated before the Franklin Institute in Philadelphia, PA the first modern disk he called a "phonograph." Berliner's "Gramophone" record was a flat disk in which the grooves were cut in a lateral spiral, making it much easier to duplicate for the mass market than Edison's recording cylinder.
1891- George A Hormel & Company introduce Spam.
1893-Herman L. Wagner of Brooklyn, NY obtained a patent on a typewriter, which produced a line of writing visible as it was being type. This machine went through an experimental period with the Wagner Typewriter Company and then was sold to John T. Underwood, who had been associated with Wagner's father in the ribbon and carbon business of John Underwood and Company. The Underwood Typewriter Company, incorporated in March 1895, undertook the manufacture of Wagner's machine in New York City.
1913—Birthday of Woody Herman Birthday, born Milwaukee, WI.
He had joined Isham Jones' band in 1934 and took over that orchestra two years later when Jones retired because of ill health. The band became the first Woody Herman Herd, and was known as "The Band That Plays the Blues." The band's fortunes began to grow following the release of their recording of "Woodchopper's Ball" in 1939. By the following year, the Woody Herman band was beginning to score in the popularity polls. Herman changed the direction of his band in the mid-1940's - it's music became louder and more and more dependent on a screaming brass section. The change found favor with the public - the Herman Herd was number one in polls conducted by national music magazines. Woody Herman continued to lead a big band long after the swing era ended. In the 1960's, the band moved in a jazz-rock direction, but in the following decade moved to a more pure jazz style. Herman died in Los Angeles of congestive heart failure on October 29th, 1987.
http://www.woodyherman.com/
http://www.nyjam.com/content/artists/herman.html
http://www-music.duke.edu/jazz_archive/artists/herman.woody/01/
1914-The Grand League of the American Horseshoe Pitchers Association was formed. The league set its first championship for October 23, 1915, at Kellerton, IA.
1919-pianist Liberace, whose full name was Wladziu (VLA'-JAH) Valentino Liberace, was born in West Milwaukee, Wisconsin. His overly sentimental pop tunes and frilly, condensed versions of the classics built him into one of the hottest show business personalities in the 1950's. Liberace's trademarks included candelabra on the piano and outlandish costumes that weren't matched until some of the rock groups of the '70s came along. His audience consisted mainly of middle-aged women, some of whom behaved much as rock groupies did a decade later. Liberace died on February 4th, 1987 from conditions related to AIDS.
http://www.liberace.com/liberace/bio.cfm
1924 - The temperature at Blitzen, Oregon soared to 108 degrees to establish a state record for the month of May. The record was later tied at Pelton Dam on May 31, 1986.
1928-birhday of Billy Martin, baseball player and manager born at Berkeley, CA. Billy Martin's baseball career included managerial stints with five major league teams, the New York Yankees, Minnesota Twins, Detroit Tigers, Texas Rangers and the Oakland Athletics. After a successful playing career, he compiled a record of 1,258 victories to 1,018 losses in his 16 seasons as manager. His combative style both on and off the field kept him in the headlines, and he will long be remembered for his on-again/off-again relationship with Yankees' owner George Steinbrenner, for whom he managed the Yankees five different times. Martin died in an auto accident near Fenton, NY, Dec 25, 1989.
1929-about 270 people attended a dinner at the Hollywood Roosevelt Hotel in Los Angeles. at which the first Academy Awards was given in 12 categories. It was hosted by Douglas Fairbanks, Sr and Cecil B. De Mille. The silent film Wings won Best Picture. (The statuette we know so well as Oscar was not included in this first presentation for films made in 1927-1928. Oscar didn't make an appearance until 1931.) Janet Gaynor was named Best Actress for her performance in "Seventh Heaven", which also won the Best Director/Dramatic Picture for Frank Borzage, and the Best Writing/Adaptation for Benjamin Glazer. Lewis Milestone was named Best Director/Comedy Picture for "Two Arabian Knights". Emil Jannings received two Best Actor awards, one for the 1927,"The Way of All Flesh", the other for "The Last Command" (1928) . A second Best Film award was presented to "Sunrise" for Unique and Artistic Production. It also won for Best Cinematography (Charles Rosher and Karl Struss). A committee of only 20 members selected the winners that year. The first included 1927-28 awards plus some 1928 again and 1929, which also was splint into 1930. By the third year, the entire membership of the Academy voted. The Academy Awards were first televised in 1953.
http://www.infoplease.com/ipa/A0147914.html
http://www.infoplease.com/ipa/A0147930.html
1929- singer Betty Carter birthday. Died September 26, 1998
http://home.att.net/~timcramm/biograph.htm
http://www.jazzsingers.com/BettyCarter/
http://elvispelvis.com/bettycarter.htm#bio
http://park.org/Sponsors/NBC/carter.html
http://www.kennedy-center.org/programs/jazz/jazzahead/
1930—birthday of singer Betty Carter ( Lillie Mae Jones), Flint, MI Died Sept. 26, 1998.
http://home.att.net/~timcramm/betty.htm
http://www.jazzsingers.com/BettyCarter/
1937-Dizzy Gillespie records first solo with Teddy Hill's band on King Porter Stomp, NYC ( Bluebird B-69888)
http://www.duke.edu/~fdp/bio.html
http://www.bowdoin.edu/~aboisver/jazz/dizzy.html
http://www.geocities.com/BourbonStreet/Square/9063/index/gillespie.html
1943- a major turning point of World War II occurred when the Royal Air Force Lancasters began bombing three dams in the Germany Ruhr Valley. This lasted two days and was the start of the strategic bombing effort to end the war. They dropped 4.5 ton bombs designed specifically for this mission. The Mohne and the Eder ( the largest dams in Europe a the time) were both damaged. These two dams provided drinking water for four million people and supplied 75 percent of the electrical power for industry. Widespread flooding and many deaths resulted. The planned raid also greatly affect military production. It began the assault on Germany, who's population until this time was not affected as France, England, Russia and other countries were experiencing from the Nazi's.
1946 - The Irving Berlin musical, "Annie Get Your Gun", opened at New York's Imperial Theatre. Once of the most successful shows presented on a Broadway stage, the show ran for 1,147 performances.
1947- Barbara Lee of the Chiffons was born in New York City. The group had several hits in the early 1960's, including "He's So Fine," which went to number one in 1963.
http://www.history-of-rock.com/chiffons.htm
1952—Top Hits
Blue Tango - The Leroy Anderson Orchestra
Kiss of Fire - Georgia Gibbs
Blacksmith Blues - Ella Mae Morse
The Wild Side of Life - Hank Thompson
1953 - Bill Haley and His Comets made it to the "Billboard" music charts for the first time with "Crazy Man Crazy". The tune went to number six and became the first rock 'n' roll record to make the pop music chart.
1959-Sam Snead shot an 11-under-par round of 59 at The Greenbrier in White Sulphur Springs, WV. He became the first golfer to break 60 for 18 holes in a major tournament( 31 out, 28 coming home), 11 strokes under par, in the third round of the Sam Snead Festival Golf Tournament. He had a score of 196 for 54 holes and won $4,500. The tournament was originally named the Greenbrier Open.
http://www.themasters.cc/samsnead.htm
http://www.golfeurope.com/almanac/players/snead.htm
1959 - No. 1 Billboard Pop Hit: "Kansas City," Wilbert Harrison. The song debuts at No. 100 on the Hot 100.
1960—Top.
Stuck on You - Elvis Presley
Cathy's Clown - The Everly Brothers
Night - Jackie Wilson
Please Help Me, I'm Falling - Hank Lockin
1960-Billboard reports Berry Gordy Jr, a songwriter and publisher in Detroit, is working on his own record label after succesfully producing a bunch of hit records.
1963 - Ray Charles' "I Can't Stop Loving You" wins Grammy as best R&B recording.
1965 - "The Roar of the Greasepaint, The Smell of the Crowd", a Broadway musical starring Anthony Newley, made its premiere at the Shubert Theatre in New York City. Cyril Ritchard appeared in the production which entertained audiences for 231 performances.
http://www.rockhall.com/hof/inductee.asp?id=116
http://www.rhull.freeserve.co.uk/
1965-The Rolling Stones appear with Chuck Berry on the television show "Hollywood A-GO-GO." The Stones, trying to drive off in a Limo after the show, are attacked by a mob of fans.
1965-The Beach Boys appear on the "The Ed Sullivan Show" performing their latest hit, "Help Me Rhonda."
1966- the Beach Boys album "Pet Sounds" was released. Although it only barely made the top 10, the album has since become regarded as a classic and the Beach Boys' best. "Pet Sounds" is gaining new fans through its 1990 release on CD.
http://www.epinions.com/musc_mu-81264
1966-. Janet Jackson is born in Gary, Ind., the youngest of the Jackson family. She is married briefly in 1984 to James DeBarge of DeBarge. She signs a $32 million contract with Virgin Records in 1991.
http://www.janet-jackson.com/
http://missjanet.xs4all.nl/
http://www.askmen.com/women/singer/14_janet_jackson.html
1968—Top Hits
Honey - Bobby Goldsboro
Tighten Up - Archie Bell & The Drells
The Good, the Bad and the Ugly - Hugo Montenegro
Have a Little Faith - David Houston
1971 - An ounce of first-class mail rocketed to eight cents for delivery -- two cents more than the previous stamp
1972-Goal posts offset from the goal line, pained bright yellow, and with uprights 20 feet above the crossbar were made standard in the NFL. 1976—Top Hits
Boogie Fever - Sylvers
Silly Love Songs - Wings
Fooled Around and Fell in Love - Elvin Bishop
What Goes on When the Sun Goes Down - Ronnie Milsap
1980- Dr. George C. Nichopoulous, known to his patients as Dr. Nick, was indicted in Memphis on 14 counts of illegally prescribing drugs to Elvis Presley, Jerry Lee Lewis and others.
1981 - "Bette Davis Eyes", by Kim Carnes, climbed to the top spot of the pop music chart and stayed there for five straight weeks, took a week off (replaced by "Stars on 45 Medley" by Stars on 45) and came back to number one for four more weeks! It was, obviously, a gold record winner and was played over and over and over for 20 weeks before becoming an instant oldie but goodie. "Bette Davis Eyes", incidentally, was written in part by Jackie DeShannon, who had two top ten hits in the 1960s: "What the World Needs Now is Love" in 1965 and the million-seller, "Put a Little Love in Your Heart", in 1969. 1985 - Michael 'Air' Jordan was named Rookie of the Year in the National Basketball Association. Jordan of the Chicago Bulls was the number three draft choice. At the time, he was third in league scoring with a 28.2 average and fourth in steals with 2.39 per game.
1984—Top Hits
Hello - Lionel Richie
Hold Me Now - The Thompson Twins
Let's Hear It for the Boy - Deniece Williams
To All the Girls I've Loved Before - Julio Iglesias & Willie Nelson
1986—The move "Top Gun" premieres.
1990 - Thunderstorms produced severe weather from eastern Oklahoma and northeastern Texas to the Upper Ohio Valley. Thunderstorms spawned seventeen tornadoes, including a twister which killed one person and injured another north of Corning, AR. There were 128 reports of large hail or damaging winds. Strong thunderstorm winds killed one person and injured six others at Folsomville, IN, and injured another five persons in southeastern Hardin County KY. In Arkansas, baseball size hail was reported near Fouke and near El Dorado.
1993—Top Hits
That s The Way Love Goes- Janet Jackson
Freak Me- Silk
Love Is (From "Beverly Hills, 90210")- Vanessa Williams/Brian McKnight
Informer-Snow
1999-Mia Hamm, the most recognized female soccer player in the world, she broke the all-time international scoring record, for men and women against Brazil in Orlando, Fla. with her 108th career goal.
http://soccernet.espn.go.com/wwc/feature?id=276126
2002-Top Hits
Foolish- Ashanti
What's Luv?- Fat Joe Featuring Ashanti
I Need A Girl (Part One)- P. Diddy Featuring Usher & Loon
U Don't Have To Call- Usher
NBA Finals Champions This Date
1980 Los Angeles Lakers
Stanley Cup Champions This Date
1976 Montreal Canadiens
1982 New York Islanders
--------------------------------------------------------------


Baseball Poem
Stubs
What is it
About ticket stubs
That prevents me
From throwing them away
Not just the precious few
From a World Series
But lately
I can't throw any away
They do not bring to mind
Vivid memories
Of good times
Or remembrances
Of hits and runs past
Yet they stand for something For times I traveled
Outside of time
Like stamped passports
They are all the proof remaining
Of my trips
Written by Gene Carney, published in
"Romancing the Horsehide: Baseball Poems
on Players the Game"
Published by McFarland and Company