Operations Manager for growing equipment leasing/broker services co. in Costa Mesa, CA to oversee syndication, docs, & credit functions. Prior leasing experience pref. Salary with benefits. Send resume to: Sarah@Podiumfinancial.com

Wednesday, May 31, 2006
Headlines---
Classified Ads---Senior Management
June 1, 2004 first HTML e-mail edition
Archives-SDI Cap. Lets Go All Employees
Sales makes it Happen—-Jeffrey Taylor
"Excerpts from his new book"
Classified Ads---Help Wanted
Cartoon---Dog with Leash
Leasing Assoc. Events-Meetings
Back Office Companies
Barclays may sell vendor finance biz
Huntington Equipment Finance Record
To Lease or Buy? Hennessey Capital
Bombardier 1st Q Results
News Briefs--
You May have Missed---
"Gimme that Wine"
Restaurant Review-Carmel Valley, Ca
---Marinus at Bernardus Lodge
Calendar Events
Today's Top Event in History
This Day in American History
Baseball Poem
SuDoku Puzzle
######## surrounding the article denotes it is a "press release"
----------------------------------------------------------------

Classified Ads---Senior Management
Caprock Winery, Lubbock, Texas *
Atlanta, GA
Experienced leasing exec looking for next challenge. Various asset types, deal sizes and channels. Turn-around or expansion opportunity.
Email: akimicata@mindspring.com
Baltimore, MD
25 year veteran of commercial and equipment leasing seeking a senior management position with leasing or asset based financing company in the southeast (Florida preferred)
Email: kellogg_md@yahoo.com
Chicago, IL
25 + yrs. exp. 18 w/ two captives. Currently SVP captive started for Japanese multi-national distributor. Looking to do same w/another mfg. or distributor.
Email: pilot13@sbcglobal.net
Denver, CO
Fortune 500 GM/SVP wants to team up with aggressive lender looking for Western expansion mid-market equip. finance/leasing. 20+ years experience within Rocky Mountain/Southwest and Ca markets.
Email: legal@csotn.com
Hope, NJ
25 years in optimizing call center operations, collections, billing, and back end revenue generation. Experienced in $7 + billion dollar portfolios. Verifiable achievements.
E-mail: cmate@nac.net
Irvine, CA
Credit executive, portfolio manager and syndication facilitator. Extensive business building experience in small and mid-ticket operations. Highly innovative. Fortune 100 audit and technology skills. Bottom-line manager.
Email: lenhubbard@bigfoot.com
Jacksonville, FL
15+yrs Collections/Customer Service Expert. InfoLease, CARMS,managed staffs excess 100 VERY successfully - will relocate WITHIN Florida for right position ~ SIMPLY THE BEST
Email: rafftink@aol.com
Lawton, OK.
Twenty years, I have been the President of Cash Financial Services. I sold my loan portfolio. Resume.
http://www.geocities.com/bobbybenmoore/
email: bobmooreok@email.com
Long Island, NY
Degree Banking/Finance. 13 years leasing exp. Now prez young leasing company where promises were not met. Interested in joining established firm with future.
Email: bob33483@yahoo.com
New York, NY, NJ, Ct Tri-State
Top Exec. middle and big ticket, top skills treasury, funding, ops,transaction detail, syndication, ready to max profit, help build quality operation. right now!
E-Mail: leasefinance@optonline.net
Orange County, CA
25+ years experience large ticket equipment finance companies and commercial banking. Operations, documentation, legal, credit, workouts, portfolio management. $2+Billion portfolio. Seeking CFO, COO or similar.
Email: finance1000@cox.net
Philadelphia, PA
27 yrs. exp. sales, ops., credit, strategy, P&L mngmet. Most recently created & executed the biz plans for 2 highly successful Bank-owned small ticket leasing subsidiaries.
email: mccarthy2020@comcast.net
Portfolio Management Consultant ;
25+years experience in Collections, Customer Satisfaction, Asset Management, Recoveries, Continuous Process Improvement, Back end Revenue Generation, Cost per Collection Analysis. $5+Billion Portfolio expertise.
Email: efgefg@rogers.com
Salt Lake City, UT
GM in Sales, Marketing & Operations for Several technology captives. Seeking new adventure in Western States. Consultant of full time.
Email: stevegbdh@hotmail.com
San Francisco, CA
25 years experience w/global leasing company, sales,marketing,business dev., P&L responsibility, asset mgmt, brokering and re-marketing. Interested in joining an est. firm with a future.
Email: rcsteyer@yahoo.com
Sausalito, CA
Sr. Corp. officer, presently serving as consultant, fin. service background, M&A, fund raising, great workout expertise, references
Email: nywb@aol.com
Syracuse, NY
Int. equip. leasing exec. 25 yrs global P&L sr. mngt., including corporate turnarounds, strategic planning, new biz dev., structure finance, contract neg., vendor leasing specialist.
Email: jimh356094@aol.com
Wilmington, DE
Over 15 years experience managing Credit, Risk Management and Fraud operations for large Financial Institution. Proven Results. Anywhere between NYC and DC for right opportunity.
Email: cklous@comcast.net
For a full listing of all "job wanted" ads, please go to:
http://64.125.68.91/AL/LeasingNews/JobPostings.htm
To place a free "job wanted" ad, please go to:
http://64.125.68.91/AL/LeasingNews/PostingForm.asp
http://www.caprockwinery.com/winery.html
----------------------------------------------------------------

June 1, 2004 first HTML e-mail edition
Originally Leasing News was sent out in "text format" as an e-mail, and originally an afternoon edition. June 1, 2004, we continued the text version (until July 27, 2004 as we had less than a 100 readers for this version ) and introduced the HTML e-mail that allowed us to include graphics, photographs, plus increase the number of features. This enabled us to duplicate our web site as an e-mail edition.
As the readership grew, and managing the mailing list began to take so much time, April 24,2005 we started sending via "Constant Contact," which lead to introducing banner ads on May 20,2005.
The goal was not only to help support the technical help with the new version, but also to keep prices low enough to allow smaller company's exposure to the equipment leasing industry.
----------------------------------------------------------------

Archives--May 31, 2001 SDI Capital Lets Go All Employees
First e-mail starting coming back from all at SDI. An ex-employee called me on the telephone and said he had been let go Wednesday, at the close of day, but was told that TotalFunding.com would be buying the assets and would be interviewing employees. He said no one had called him at this time.
Neither Stan or Scott Daniels would return telephone calls. It does appear they are now primarily a holding company, servicing their portfolio.
Alan Collier, president of TotalFunding.com, would not confirm nor deny the story. He did say the story Corona America Financial was "correct" and they would be issuing a press release soon.
This is the story we ran on Friday, May 25:
Corona America Financial a small leasing company in Southern California, reportedly purchased by TotalFunding.com. Alan Collier is the president. Corona America Financial president, Jack Winsten did work at SDI Capital, before opening this company about a year ago. It was at this time that SDI Capital announced that it was no longer accepting broker business. Alan Collier was a lease broker before he founded Total Funding in 1999.
Winsten is bringing his group of nine to Total Funding's reported group of 13.
It is unconfirmed at this time, but Leasing News is told Bob Quigley will become the new president of the merged company and the name Total Funding is to be the "survivor."
Stanley Daniels and Scott Daniels have not returned multiple telephone calls to confirm or deny the sale of their company. It is reported by an "ex-employee" that Alan Collier has been actively looking at SDI Capital's "assets."
(Ironically, Leasing News is receiving many inquiries about the Daniels, as it appears they are repeating history on the East Coast. Alan Collier has reportedly left the equipment leasing industry. Editor)
----------------------------------------------------------------

Sales Make it Happen --- Jeffrey Taylor, CLP
"Excerpts from his new book"
Jeff Taylor, CLP, Executive Caliber - Global Lease Training, is well-known in the equipment leasing industry. His second book, " The Future of Equipment Leasing " will be published in September, 2006.
Here are some excerpts, taken from various chapters:
For fifty years, no one paid attention to the huge profits earned by the largest leasing companies and banks. Enron would bring to light the underlying problems of the convoluted accounting and tax rules that allowed leasing companies to earn ROIs in excess of 18% per year on a consistent basis.
On September 8, 2005 the Equipment Leasing Association met with the Securities & Exchange Commission (SEC) to educate them on the positive aspects of equipment leasing throughout the world.
They stated that the global equipment leasing market is approximately $600 - $700 billion annually with the U.S. accounting for one-third of the global market (est. $220 billion in 2004).
They pointed out that Corporate America leases for the following reasons:
Access to capital
Lower cost of capital
100% financing
Convenience
Asset risk management
Tax planning and minimization
Off-balance sheet financing
Regulatory capital and asset constraints
They also said that 77% of their member's volume was in the form of direct finance leases and conditional sales, which most experts acknowledge as alternative forms of loans. Only 9% were classified as true operating leases.
So the questions, logically, that I have to ask are:
If only 9% of the world's major companies volume is in the form of loan financing and not true operating leases, does that mean that equipment leasing companies:
Are afraid of offering true leases?
Cannot afford to offer true leases?
Will no longer take residual risk?
No longer exist and no one notices?
My predictions for public leasing companies are as follows:
Small Ticket – will abandon true leases and all residual risk and support direct finance leases and loans to consumers. Captive companies including IBM, HP, John Deere, J & J will dominate. All transactions will be credit scored and audited for compliance.
Middle Market – will lean towards direct finance leases and loans, yet create true operating leases in which they feel they can make money in re-leasing used equipment. They will abandon consumers and focus on business markets. They will use brokers to acquire business and jettison full-time sales people.
Large Ticket – They will continue to leave the U.S. and find a home in Europe and Asia where the tax laws are more equitable and capital is abundant.
Equipment leasing volume in the U.S. has been steadily declining since 1999 when the dot com boom hit the market. Ironically, volume in Europe, emerging Europe and Asia continue to rise.
Given the overbearing rules and regulations governing fair market value, disclosures and present value computations promoted by FASB and the increasing reduction in tax benefits to those who take tax risk, it is no wonder to see this phenomenon occurring here in the U.S., while our International competitors grab an ever increasing lion's share of the marketplace.
While FASB/SEC focuses on taking down large public leasing companies, the true leasing marketplace has started to migrate back to the small local lessor who existed before he sold out to large corporations with deep pockets.
If the FASB gets their way, they will require that all public leasing companies and public users of leases report all material long-term leases on the balance sheet using a rights and obligations approach based on fair value estimates derived principally from analytical models.
The only company that would not be affected by this ruling would be a private company, one that is not in the limelight of public reporting. So, if you work for a large public leasing company and want to sell equipment leasing over the next 5-10 years, you may want to consider becoming a broker or start your own private leasing company.
Jeff has spent the last year building a commercial real estate practice in Phoenix, Arizona. At the same time, he has been working on his new equipment leasing book which he says has taken him four years to complete. To read more excerpts, before the final draft is completed, please contact Jeff Taylor directly:
Jeffrey Taylor
4844 East Andora Drive
Scottsdale, AZ 85254
http://phxcommercial.com
(602) 708-4981 (cell)
(602) 867-9382 (home)
(602) 867-9385 (fax)
S. J. Fowler/GMAC Real Estate
5060 N. 40th St #120
Phoenix, AZ 85018
http://sjfowler.com
(602) 264-8400 (Main)
(602) 264-8408 (Fax)
----------------------------------------------------------------

Classified Ads---Help Wanted
Jr. Analyst
Credit Analyst
Sausalito, CA
Banking, financial, leasing experience;
opportunity to grow, work w/seasoned
professional; small office, Excel a must
e-mail: spickens@oxfordfinance.com or
call 415-331-1725

Operations Manager

Operations Manager for growing equipment leasing/broker services co. in Costa Mesa, CA to oversee syndication, docs, & credit functions. Prior leasing experience pref. Salary with benefits. Send resume to: Sarah@Podiumfinancial.com

Senior Secondary Market Officer


Senior Secondary Market Officer
Walnut Creek, California
Work with secondary market syndication sources of leasing transactions. Minimum three years leasing experience & knowledge equipment leasing underwriting; to learn more and apply: click here.


VP-Manager of Equipment Lease Division
----------------------------------------------------------------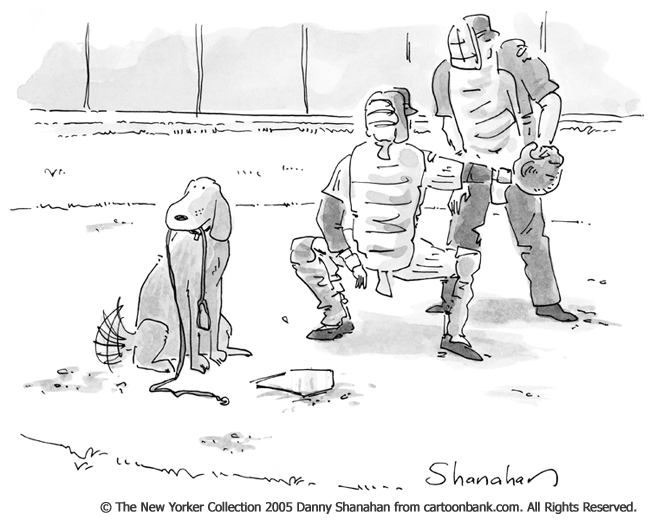 ---------------------------------------------------------------

Leasing Association Events-Meetings Open to All
Networking With
Semi Formal Roundtables
Thursday, June 1, 2006
4:00 - 6:00 PM PDT
Zinfandel Grille
5450 China Garden Road
Rocklin, CA 95677

Heavy appetizers and no host bar
$25.00 for Members
$30.00 for Non Members
Online Registration
Funders That Will Be Attending
Allegiant Partners, Inc.
Bank of Walnut Creek
Belvedere Equipment Finance Corporation
Dumac Leasing
Hitachi Capital America Corp.
Puget Sound Leasing Company, Inc.

Please contact Kim at the UAEL office for more information.
Phone 760-564-2227 or Email kim@uael.org

---------------------------------------------------------------------
AN ANNUAL BALTIMORE TRADITION CONTINUES
EAEL IS SPONSORING ITS 8TH
ANNUAL NETWORKING CRAB FEAST
ON JUNE 8 TH , 2006
This event has grown from a small gathering of leasing professionals into an event that is greatly anticipated not only by the local Baltimore leasing community but leasing professionals as far away as California. This event can be attended by anyone connected to the leasing industry: Owners of companies, sales representatives, operational staff, accountants, funders, attorneys, bankers, spouses, seasoned CLP's and brand new professional trying to break into the industry. There is something magical about rolling up your sleeves and indulging in the messy process of picking hot Steamed Blue Crabs and sharing your leasing stories.
This year's event is being hosted by: Dennis Horner- The Equipment Leasing Company Nancy Pistorio- Madison Capital Bruce Winter- FSG Leasing
The event has been moved to a new location this year:
OBYRCKI's Crab House and Restaurant
1727 E. Pratt Street
Baltimore, Md 21231.
The event is growing to a weekend get away for out of town leasing professionals. Obyrcki's is a Baltimore institution, and is known across the country for its famous steamed crabs. The event is close to the Baltimore Inner Harbor, Fells Point, the National Aquarium, Fort McHenry and many other Baltimore attractions.
For more information and to register for this event visit: www.eael.org or contact Dennis Horner at 800 365 6566
Don't miss it!
---------------------------------------------------------------
June 20th Regional Meeting
Lunch
Garden City Country Club
Garden City, New York
To register or learn more, please go here:
http://www.eael.org/contact.asp
---------------------------------------------------------------
UAEL Pacific Regional Event
Pacific Northwest
Summer Event

Wednesday, June 21, 2006
6:00 PM PDT

The New Acme Bowl
100 Andover Park West
Tukwila, WA 98188
www.acmebowl.com/
seven10.aspx
Join local UAEL members for bowling, billiards,
hors d'oeuvres, drinks and a good time!
$20.00 Per Person
Online Registration
---------------------------------------------------------------
June 22th, Thursday
Registration: 11:45am
Lunch and Discussion: 12:00 to 2:00pm
Longfellow's Wayside Inn
Sudbury, MA
George Parker, Lewis Cowhn, Carl Anderson hosts
Please contact the EAEL office at 212 809 1602 or alison@eael.org for pricing and a registration form.
---------------------------------------------------------------
]
------------------------------------------------------------------
August 17th
Golf Outing
Rock Spring Country Club
West Orange, NJ
To register or learn more, please go here:
http://www.eael.org/contact.asp
---------------------------------------------------------------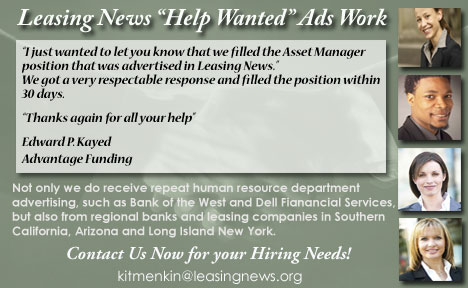 Back Office Companies
Rank

Company Name
Year Founded




Web site

Employees

CEO

Additional Services Offered

Yearly Volume

Region

Major Clients

1

150

Jerry Hudspeth

App Entry, credit scoring, Documentation, remittance processing, sales and property tax services, UCC, Titling, Collections, Cust Servic lease and loan accounting

N/A

United States

Contact us for client list

135

Joe Andries

Document preparation, UCC Filing, Titling, Insurance Tracking, Customer Service, Collections, AR, AP, Sales & Property Tax Management, General Ledger Tracking, and Reporting.

N/A

United States

Contact us for client list


3

105

Gus Constantin

Documentation, remittance processing, sales and property tax services, lease and loan accounting, default management

N/A

United States

Contact us for client list

4

35

Bill Allen

Third Party Back-Office Servicing
Origination Servicing
Data Conversions & Systems Consulting
ASP Lease Administration & Origination
Back-up Servicing

N/A

US / Australia

Third Party Servicing and ASP Clients include 6 Fortune 500 Companies. Other clients are bank lessors, captive finance companies and independent lessors

5

22

Carolyn
H. Byrd

Collections, Sarbanes-Oxley Consulting, Business Process Consulting, IT Security Consulting

N/A

National

Coca-Cola Financial Corporation, Affiliated Computer Services, Optimus Financial Services.

6

12-15

John Schaffner

(ASP) lease management software hosting, portfolio servicing, project management, consulting

N/A

International

Major manufacturing captive finance organizations, regional bank leasing company, specialty finance organization. 3,500-5,00 contracts managed.

7

10

Malcolm Tennant

IT Consulting,
Implementations, Migrations,
Data Conversions,
Custom Reporting,
Oursourced System Support


N/A

National

Confidentiality Agreements

8

10

Gary A. DiLillo

Property Tax Complience

N/A

National

9

8

Barry Corn

N/A

10-20M

National

Financial Institutions; not permitted to disclose names

10

N/A

Certified Public Accountants and Portfolio Management Services

N/A

N/A

N/A

11

N/A

Matt Mcfarland

Property Tax Administration, Sales and Use Tax Administration, and Property Tax Consulting

N/A

N/A

N/A
(a) Barrett offers proactive lease management/administration of commercial/consumer vehicles and lease/finance portfolios, covering insurance, titles, registrations, sales/property taxes, tickets, collections, repossessions, vehicle transportation and dispositions. Since 1975.

---
(b) Group 88 is a business partner of McCue Systems Inc, maker of LeasePak. With over 20 years supporting major firms in the leasing industry, Group 88 provides data conversions, system implementations, custom software development and outsourced system support.

---
(c) JDR Solutions, LLC., based in Indianapolis, Indiana provides back office lease/loan administration services and hosting of related accounting and portfolio management software.
Under a preferred partnership arrangement with International Decision Systems (IDS), JDR Solutions offers its "Managed Service" solutions utilizing the robust capabilities od Infolease and related software applications. JDR will soon offer IDS's next generation software, Profinia, in a hosted environment.
For more information about JDR Solutions, visit www.jdrsol.com or call:
Paul Henkel, Director of Marketing
317-251-5352 X7201
paul.henkel@jdrsol.com
---
(d) We also offer specialized programs for banks which want to start their own leasing operations and for vendors who want to find financing or act as lessor for their customers. We also act as a broker for end users looking for commercial equipment financing.
Sincerely,
Sharon Litwin
Vice President
Phoenix Leasing Portfolio Services, Inc.
2401 Kerner Boulevard
San Rafael, CA. 94901
(800) 227-2626 ext. 4637
slitwin@phxa.com
---
(e) ECS Financial Services, Inc. is one of only a few CPA firms in the United States that specializes in providing portfolio management, accounting, tax and management advisory services to the equipment leasing industry. ECS Financial provides lease management services including accounts receivable billing and collections, preparation of monthly lease income and residual schedules, book and tax depreciation tracking, as well as guidance and a variety of useful management reports to assist management in making sound financial decisions. ECS Financial offers accounting and financial statement compilation, review and audit services, as well as multiple state sales tax preparation, federal and state income tax return preparation, and personal property tax preparation and tracking. Our lease management team of accountants and tax specialists are experienced in providing quality professional service in the management of lease portfolios, and their efforts are enhanced by the state of the art, industry-specific software we utilize.
ECS Financial serves clients throughout the United States .
The name has changed, but the quality service remains the same!
_______________________
Nancy A. Geary, CPA, CLP
Partner
ECS Financial Services, Inc.
Certified Public Accountants and Portfolio Management Services
ngeary@ecsfinancial.com
847-291-1333 phone
847-291-1190 fax
www.ecsfinancial.com
---
(f) PFSC is the largest independent commercial lease and loan-servicing company is the U.S. and is headquartered in Portland , Oregon . PFSC provides primary/master servicing, backup/successor servicing, and consulting for lease and loan portfolios. It currently manages over $14.0 billion in assets. More information can be found at www.pfsc.com.
---
(g) Advanced Property Tax Compliance Major Clients: LaSalle System Leasing, Evans Leasing, Summit Funding, Merrimak Capital, IFC Credit, Highland Capital, Telerent Leasing, Main Street National Bank, Blackstone Capital, SolarCom World Holdings, Bayer Healthcare, Altec Capital, Alabama Banker's Bank, Outsource Lease, Vision Financial, VenCore Solutions, Aztec Financial, Davel Communications
(h) U.S. Bank Portfolio Services provides third party solutions and back-up/successor servicing. Third party clients are able to focus on core competencies and avoid the expenses of creating a back office environment by outsourcing their servicing platform. U.S. Bank Portfolio Services adds security and protection as a back-up service provider with the ability to convert any portfolio in seamless manner through advanced preparation.
---------------------------------------------------------------

Barclays may sell vendor finance business
By Sarah Routledge
banking-business-review.com/
Barclays is considering selling off its leasing (or vendor finance) division which is thought to have assets valued at between GBP1 billion and GBP1.2 billion, according to reports in the media.
Barclays has been reviewing its underperforming UK banking operations that deal with both retail and small business customers. The bank is now thought to be prepared to sell off its vendor finance business, which is part of the asset finance division and provides loans to small businesses to purchase equipment.
The Financial Times speculated that the business would attract interest from US and European companies in the leasing industry such as General Electric and Siemens.
---------------------------------------------------------------
### Press Release ###########################

Huntington Equipment Finance Business Reaches Four-Year Record
COLUMBUS, Ohio, -- Growth of Huntington Equipment Finance, a division of Huntington Bank, to more than $500 million in assets under management since 2001 spurred the enhancement of its business banking equipment finance product line and the addition of several industry veterans to support demand for specialized solutions for businesses with revenues up to $10 million.
Jeffry Elliott, Huntington Equipment Finance Senior Vice President, attributes the record growth to a strong team and deeper integration with Huntington bankers to identify needs. The enhancements provide small business owners with specialized financing products, a team that includes dedicated experts, quick turn-around and closing as well as direct access to a wide array of banking resources.
"Every business has equipment needs. They might be more basic needs, such as phones, computers or other technology. Or the need could be something more complex such as medical devices, machine tools or construction equipment," Elliott commented. "This new model allows us to anticipate needs and then customize financing solutions to help companies sustain their growth with current equipment and technology."
Recently joining Huntington Equipment Finance to support small businesses in all local Huntington geographic markets are Thomas Ainsworth in West Michigan, Ed Franz in Toledo, David Koch in Canton, Ohio, Dale Lenzer in Northern Ohio, Chad Owens in Central Ohio, Alicia Malinowski in South Florida, Mark Schimmel in Detroit and Erik Morey in Cincinnati. All are banking and finance industry veterans with substantial experience working directly with business owners and through equipment vendors.
Huntington Equipment Finance specializes in securing leasing and other financing structures for customers, allowing them to grow their business with new equipment, while reducing the cash flow constraints commonly associated with capital equipment and expansion. Huntington Equipment Finance now provides a variety of equipment financing products to small and medium size business customers throughout Indiana, Kentucky, Michigan, Ohio and West Virginia.
About Huntington
Huntington Bancshares Incorporated is a $36 billion regional bank holding company headquartered in Columbus, Ohio. Through its affiliated companies, Huntington has more than 140 years of serving the financial needs of its customers. Huntington provides innovative retail and commercial financial products and services through more than 380 regional banking offices in Indiana, Kentucky, Michigan, Ohio, and West Virginia. Huntington also offers retail and commercial financial services online at huntington.com; through its technologically advanced, 24-hour telephone bank; and through its network of almost 1,000 ATMs. Selected financial service activities are also conducted in other states including: Dealer Sales offices in Arizona, Florida, Georgia, North Carolina, Pennsylvania, South Carolina, and Tennessee; Private Financial and Capital Markets Group offices in Florida; and Mortgage Banking offices in Maryland and New Jersey. International banking services are made available through the headquarters office in Columbus and an office located in the Cayman Islands and an office located in Hong Kong.
Source: Huntington Bancshares Incorporated
### Press Release ###########################

To Lease or to Buy? Hennessey Capital Leasing Offers Tips,
Best Practices for Small Businesses
TAMPA, Fla--From the heavy equipment in the warehouse to the office equipment on the desks out front, leasing can be a smart business decision for many companies, according to Hennessey Capital Leasing (http://www.hennesseyleasing.com).
According to the most recent Equipment Leasing Association survey of the Small Business Administration's State Small Business Contest winners, 86 percent lease equipment, for reasons that range from budgeting and establishing consistent cash flow to the ability to upgrade equipment more frequently.
However, although equipment can be leased to handle needs in almost any industry, many small to mid-sized business owners are unsure how to determine whether this option is right for them.
Common types of leases
"Most business owners believe they need to own their equipment," says David Wolf, CEO of Hennessey Capital Leasing. "But it's worth noting that the benefit of many assets derives from use, not from ownership, making the financial implications the most important consideration."
Wolf adds that leasing provides greater flexibility in financing options for asset acquisitions and business expansion. "Every situation is unique, so the key is trying to find the right structure to fill that particular need."
The two most common lease arrangements are capital leases and operating leases. A capital lease, which Wolf refers to as a "loan in disguise," allows the lessee to depreciate the asset and write off the interest, while avoiding a large down payment. Capital leases appeal to businesses that ultimately plan to own the equipment but prefer to preserve their banking relationships and working capital for other ventures.
On the other hand, operating leases can be an ideal option for companies that regularly upgrade equipment. Operating leases provide a hedge against obsolescence: the ability to return the equipment to the lessor at the end of the term. This frees the lessee from any obligation and can facilitate the upgrade process. These leases also tend to yield lower payments and are expensed, so they don't appear on the balance sheet as long-term debt. One of the most attractive features of an operating lease structure is the tax benefit, which allows the lessee to write off the entire amount of the lease payment. "In capital intensive industries, it can make a lot of sense to structure something as an operating lease," says Wolf.
Is leasing right for my business?
Typically, leasing is best for established companies, although it can occasionally be the right choice for a startup. When considering leasing, start with the following questions:
How will I be using this equipment?
Will I require regular upgrades?
What is the best use of our working capital?
Are we planning expansion or acquisitions?
Does it make more sense to preserve my bank relationships for equity lines of credit or growth financing, rather than for a loan to acquire equipment?
What is my tax situation?
How does the lease payment compare with a regular loan payment?
Will I benefit from off-balance sheet financing?
If a company does opt to lease, finding the right partner is key. "Because leasing tends to be a long-term partnership, it's essential to find a leasing partner who knows the company's business and can advise as to the best options for its particular situation," says Wolf.
Understanding your company's needs, plans and specific financial position are critical when considering a leasing arrangement. Then, with the right partner and a well-structured agreement, leasing can be a winning strategy for many businesses.
Hennessey Capital Leasing (http://www.hennesseyleasing.com) is a relationship-based equipment leasing company operating out of Tampa, Fla. With exceptional service and an innovative approach, Hennessey Capital Leasing provides equipment leasing services for commercial organizations ranging from start-ups to mature companies, and offers almost any kind of equipment, including small ticket and multi-million dollar machines. Hennessey Capital Leasing is part of the Hennessey group of companies, consisting of Hennessey Enterprises, Hennessey Capital Southeast, Hennessey Capital and Hennessey Capital Solutions.
### Press Release ###########################

Bombardier Announces Financial Results for the First Quarter Ended April 30, 2006
MONTREAL, QUEBEC -- -- (All amounts in this press release are in U.S. dollars unless otherwise indicated.)
- Consolidated revenues of $3.5 billion
- EBT from continuing operations before special items of $53 million compared to $42 million last year
- EPS from continuing operations before special items of $0.02 compared to $0.01 last year
- Cash and cash equivalents of $2.2 billion after debt repayment of $321 million
- Order backlog remains strong at $32.3 billion
Bombardier today released financial results for the first quarter of fiscal year 2007. Earnings before income taxes (EBT) and special items totalled $53 million for the quarter ended April 30, 2006, compared to $42 million for the last fiscal year. Earnings per share from continuing operations before special items was $0.02, compared to $0.01 for the same period last fiscal year. The overall order backlog is solid at $32.3 billion.
"Our results show steady progress when compared to the first quarter of last year," said Laurent Beaudoin, Chairman of the Board and Chief Executive Officer, Bombardier Inc. "Margins of the Transportation group continue to improve and special charges related to the restructuring are complete as of this quarter. At Aerospace, we ramped up production of some of our business aircraft programs, illustrating the strength of the market. And our regional aircraft team continues to explore new opportunities in the 80- to 100-seat market," added Mr. Beaudoin. "We continue to face the challenges before us, while focusing on flawless execution and long-term, sustainable growth."
Full Press release here:
http://www.sys-con.com/read/228217.htm
### Press Release ###########################
--------------------------------------------------------------

News Briefs----
Doubts about Fed policy drive up yields on bonds
http://seattletimes.nwsource.com/html/businesstechnology/2003026898_bernanke30.html
GE Pledges More Investments in Indian Infrastructure
http://www.bloomberg.com/apps/news?pid=10000080&sid=aMAF_nDQKDBY
http://timesofindia.indiatimes.com/articleshow/1598204.cms
U.S. primary ABS market springs into action with $13.6 billion in issuance
http://www.absnet.net/include/showfreearticle.asp?file=/headlines/1.htm
Freddie Mac Profit Drops 28% on Katrina, Accounting Costs
http://www.washingtonpost.com/wp-dyn/content/article/2006/05/30/
AR2006053000814.html
Consumer confidence falls in May, research group says
http://www.signonsandiego.com/news/business/20060530-1448-economy.html
Daewoo's Founder Is Given 10-Year Sentence for Fraud
http://www.nytimes.com/2006/05/31/business/worldbusiness/
31daewoo.html?_r=1&oref=slogin
---------------------------------------------------------------


You May have Missed---
On YouTube, musicians on video as you remember them and the way you never knew they could be
http://sfgate.com/cgi-bin/article.cgi?f=/c/a/2006/05/30/DDGOOJ2LD11.DTL
----------------------------------------------------------------


"Gimme that Wine"
Steven Spurrier - champion of French wines
http://www.jancisrobinson.com/categories/winenews/winenews06052
Missouri Crown Valley Winery
http://www.stltoday.com/stltoday/neighborhoods/stories.nsf/news/story/
430DA192456D4DBA8625717B004A0F0C?OpenDocument
Ste. Michelle Wine Estates Completes Sales Agreement with Dick Erath to Acquire Oregon Winery
http://www.winebusiness.com/news/DailyNewsArticle.cfm?dataid=43232
Russian 'sour grapes' embargo leaves Georgian wine makers counting the cost
http://www.guardian.co.uk/russia/article/0,,1785623,00.html
Wine Prices by vintage
http://www.winezap.com
http://www.wine-searcher.com/
US/International Wine Events
http://www.localwineevents.com/
Winery Atlas
http://www.carterhouse.com/atlas/\
Leasing News Wine & Spirits Page
http://two.leasingnews.org/Recommendations/wnensprts.htm
--------------------------------------------------------------

Restaurant Review
Marinus at Bernardus Lodge
415 Carmel Valley Road
Carmel Valley
Ben Pon, owner of Bernardus Winery, one of the finest wineries in the world, built this Lodge and Restaurant.
We have been here for dinner and lunch. The weather was beautiful and the service was superb. Everyone was doing whatever they could to be friendly and have you like them and Bernardus Lodge. Food was great. Wine list mostly Carmel Valley (tip, if the wine label has "Monterey" on it, the grape is not from Carmel Valley, even if the winery is located there. Look for the "Carmel Valley" vineyard grape. Bernardus Winery is right near by as well as Talbott and many other wonderful wineries ( look at the label, their "Monterey" is the lower end, and when the grapes are from "Carmel Valley," this is their top end).
We have been here for conferences, as well as Chaine des Rotisseurs brunch, and afternoon, since writing the initial review. The former Clinton chief of staff hangs out here, as well as other "Carmel Valley" celebrities. This is also a beautiful area, sunny, whereas downtown Carmel-by-the Sea may have fog. There are many country clubs and golf courses on the way to Bernardus, including other wineries.
You can spend a day or more in the area, including the two shopping areas near the right where the valley road beings.
Bernardus still is a main attraction, including sitting outside in the patio with a glass of wine.
The lodge hasl 57 rooms include a stone fireplace, French doors, private deck, double bathtub, feather bed, and wine pantry. There is a full service spay and salon.
Chef is award winning Cal Stamenov form the Highlands Inn. Very nice wine steward and sommelier. Four meeting rooms for 10 t0 200 guess. There is a wedding pavilion in an intimate garden setting that seats up to 150 people. The adjacent ballroom with a faulted 22-foot ceiling is ideal for receptions ranging from 75 to 150 people. Of note, while many places do not do this, the Bernardus Lodge allows only one wedding per day.
Breakfast 7am-10:30am
Lunch 11:30am-2:30pm
Dinner 5:30pm-9:30pm
831-658-3500
(for other reviews: please go here:
http://two.leasingnews.org/Recommendations/rstrnt.htm 0
----------------------------------------------------------------

Calendar Events This Day
China: Dragon Boat Festival
An important Chinese observance, the Dragon Boat Festival commemorates a hero of ancient China, poet Qu Yuan, who drowned himself in protest against injustice and corruption. It is said that rice dumplings were cast into the water to lure fish away from the body of the martyr and this is remembered by the eating of zhong zi, glutinous rice dumplings filled with meat and wrapped in bamboo leaves. Dragon boat races are held on rivers. The Dragon Boat Festivals observed in many countries by their Chinese population (date will differ from China's). Also called Fifth Month Festival or Summer Festival. Annually, the fifth day of the fifth lunar month.
Korea: Tano Day
Fifth day of the fifth lunar month. Summer food offered at the household shrine of the ancestors. Also known as Swing Day, since girls dressed in their prettiest clothes, often compete in swinging matches. The Tano Festival usually lasts from the third through eight day of the fifth lunar month.
National Senior Health and Fitness Day
1,500 local events held on the same day in all 50 states. 13 th annual event to promote the value of fitness and exercise for older adults. During this day—as part of Older Americans Month activities---seniors across the country are involved in locally organized health promotion activities. Call the toll-free number for further info and a list of local sites.
800-828-82225 www.fitnessday.com
Poetry Day
United Nations: World No-Tobacco Day
What You Think Upon Grows Day
A day to remind people of the power of positive thinking. www.allen-nichols.com
----------------------------------------------------------------

Today's Top Event in History
1889- Johnstown Flood, heavy rains caused the Connemaugh River Dam to burst. At nearby Johnstown, PA, the resulting flood, hit the city with a 75 foot wall high of water and a half a mile wide. The flood caused 2,205 deaths and destroyed the homes of thousands more, over $10 million at the time. Nearly 800 unidentified drowning victims were buried in a common grave at Johnstown's Grandview Cemetery. So devastating was the flood and so widespread the sorrow for its victims that "Johnstown Flood' entered the language as a phrase to describe a disastrous event. The dame had held back the waters of Connemaugh Lake, which was about 2.5 miles long and 1.5 miles wide, with an average depth of 50 feet. The valley city of Johnstown, in the Allegheny Mountains, has been damaged repeatedly by floods. Floods in 1936 (25 deaths) and 1977 (85 deaths) were the next most destructive.
----------------------------------------------------------------

This Day in American History
1638 ---Colonial clergyman Thomas Hooker, 51, first arrived at the site of New Haven, CT, having migrated there with his church members who repudiated the autocratic rule of Puritanism in Boston. Hooker (the founder of Connecticut) believed Boston had become corrupt, and that church authority should rest in the people's consent. School books present that many Europeans came to the US to escape religious prosecution, when in fact, while this is basically true, it was to foster their own religious views and were quite prejudice about anyone else's beliefs.
1790- President George Washington signed the first US Copyright law. It gave protection for 14 years to books written by US Citizens. In 1891, the law was extended to cover books written by foreign authors as well.
1819-birthday of Walt Whitman, poet and journalist, born at West Hills, Long Island, NY Whitman's best known work, "Leaves of Grass", 1855,is a classic of American Poetry. His poems celebrated all of modern life, including subjects that were considered taboo at the time. Died March 26, 1892, at Camden,NJ. Whitman wrote about the Civil War, living in a tent with other soldiers, and perhaps not as well know were his keen interest in baseball, of which he said, " I see great things in baseball. It's our game, the American game." My favorite is "Oh, Captain, My Captain," written about Abraham Lincoln and not knowing the Civil War had been won.
http://www.bartleby.com/142/193.html
http://jefferson.village.virginia.edu/whitman/
http://memory.loc.gov/ammem/today/may31.html
1821--The first Catholic cathedral in the U.S. " The Cathedral of the Assumption of the Blessed Mary" was dedicated in Baltimore.
1830 - a tornado with a 400 yard wide track swept through Shelbyville, Kentucky. The tornado, which killed many people, was described in the "American Journal of Science".
1862- the Confederates lead by General Joseph E. Johnston defeated McClellan's Army of the Potomac at the Battle of Seven Pines (Fair Oaks, Virginia –the Battle called by Historians as Seven Pines and Fair Oaks). Although winning the battle and seeing General George B. McClellan's forces run, it turned out not to be a true victory, but became a stalling tactic by the Union. This was not McClellan's aim, (war historians consider him an idiot) but it did change the course of the fighting, plus opened the way for the Union to go after the prestige of the Confederate Capital of Richmond. This was the bloodiest battle of the war to date with 5,000 Federal casualties, and 6,000 Confederate casualties, plus with General Johnson seriously wounded at Fair Oaks, there was no one to take command, a dispute on who should become the new general, solved the next day by Jefferson Davis who surprised other general by appointing Robert E. Lee as commander of the Army of Northern Virginia on June 1. General Johnson was a more experienced commander and was reportedly going to change the tactics.
http://ourworld.compuserve.com/homepages/HMore/battleof.htm
http://home.att.net/~al_6th_inf/history_7_pines.htm
http://home.att.net/~al_6th_inf/letters_doc.htm
http://www.peninsulacampaign.org/7pines.shtml
http://www.fireandfury.co.uk/sevenpinesUS.htm
http://www.tennessee-scv.org/camp28/johnstonbio.html
1862—Birthday of Cynthia May Westover (Alden) - U.S. founder of an international society to aid the blind. While working as secretary to the N.Y. city commissioner of street cleaning she invented and patented an improved combination street cleaner's handcart and a self-cleaning dump cart. She began a custom of sending Christmas cards to shut-ins, then began to send gifts. Through publicizing the need in her newspaper columns, the Sunshine Society was organized. At her death the society that she headed for 31 years, had 500 local chapters in 38 states and 8 foreign nations and operated hospitals and homes for the blind and orphans, summer camps, lodges, facilities for working women, and other services.
1889- Johnstown Flood, heavy rains caused the Connemaugh River Dam to burst. At nearby Johnstown, PA, the resulting flood, hit the city with a 75 foot wall high of water and a half a mile wide. The flood caused 2,205 deaths and destroyed the homes of thousands more, over $10 million at the time. Nearly 800 unidentified drowning victims were buried in a common grave at Johnstown's Grandview Cemetery. So devastating was the flood and so widespread the sorrow for its victims that "Johnstown Flood' entered the language as a phrase to describe a disastrous event. The dame had held back the waters of Connemaugh Lake, which was about 2.5 miles long and 1.5 miles wide, with an average depth of 50 feet. The valley city of Johnstown, in the Allegheny Mountains, has been damaged repeatedly by floods. Floods in 1936 (25 deaths) and 1977 (85 deaths) were the next most destructive.
http://www.jaha.org/flood/
1898-birthday of Norma Vincent Peal, American religious leader born at Bowersville, OH. He is best known for his book, " The Power of Positive Thinking.",1952, which combines religion and psychiatry. He was a minister at the Marble Collegiate Church at New York, NY. He died December 24, 1993, at Pawling NY.
http://www.marblechurch.org/
http://cnview.com/on_line_resources/norman_vincent_peale_apostle_of_self_esteem.htm
1904-birthday of Otto Toby Hardwicke, born Washington, DC. Duke Ellington's alto sax player for 18 years.
http://www.centrohd.com/bio/bio21/otto.htm
http://www.musicweb.uk.net/RiseandFall/eight.htm
1908—Guitarist/composer,arranger/band leader Gene Gifford birthday Perhaps best known for his arrangements for the Glenn Gray Casa Loma band which preceded the popularity of Benny Goodman, around 1935. He also had bands with very famous musicians, such as Bunny Berrigan, and was quite well known in music circles.
http://mp3.cnet.com/Gene-Gifford/artists/149294/biography.html
http://nfo.net/.WWW/g3.html
http://nfo.net/.CAL/tt1.html
http://user.tninet.se/~npt755v/bunny29.htm
http://music.barnesandnoble.com/search/product.asp?ean=78636661520
1909—formed in March, the National Negro Committee, to become the National Association for the Advancement of Colored People holds its first conference in New York City, NY.
http://www.naacp.org
1912-President William Howard Taft completes his Latin American-wide support of U.S. business interests, planning for the invasion in Cuba on June 5. The invasions are, in part, intended to buttress Taft's support about businessmen during an election year when Teddy Roosevelt is taking votes and support away as the Bull Moose candidate. Later in the convention, June 18-22 after Taft through Elihu Root, seated his own delegates, Roosevelt was left out, so on June 22, Roosevelt announced the formation of the Progressive Party. June 25-July 2 the Democrats elected Woodrow Wilson, who was able to win the electoral votes: 435; Roosevelt, 88; Taft 8. The popular vote: Wilson 6,293,454; Roosevelt, 4,119,538; incumbent Taft, 3,484,980; socialist Eugene V. Debs, 900,672; prohibition candidate Eugene W. Chafin, 206,275.
http://www.whitehouse.gov/history/presidents/wt27.html
By the way, Taft was the only president to also serve on the US Supreme Court:
http://encarta.msn.com/index/conciseindex/0D/00DCF000.htm?z=1&pg=2&br=1
1921-The Greenwood Massacre---White mobs in Tulsa, OKA, attempted to lynch a Black teenager accused of trying to kiss a white girl and when they failed to get the teenager out of jail, they leveled the entire Black neighborhood of Tulsa. As many as 300 Blacks were killed and the remaining Black Tulsans are forced to move to a state-run internment camp.
http://rwor.org/a/v21/1040-049/1043/tulsa.htm
http://www.africana.com/DailyArticles/index_20010719.htm
1922-- Vic Willis, 1/3 of the Willis Brothers country group, was born in Schulter, Oklahoma. The brothers backed Hank Williams on his first recordings and were associated with Eddy Arnold from 1949 to 1957. In the '60s, they had several hit singles, including one that made the top 10, "Give Me 40 Acres (To Turn This Rig Around)." The Willis Brothers were the first country act to play Constitution Hall in Washington, DC, primarily a venue for classical artists. Vic Willis died in a car crash in Hohenwald, Tennessee, on January 15th, 1995.
1924-brithday of Patricia Harris, born at Matton,IL. The first African-American woman to serve in an ambassadorial post, the first African American to hold a cabinet position ( Secretary of Housing and Urban Development) and the first woman to serve as dean of a law school. Died March 23, 1985.
http://www.triadntr.net/~rdavis/harris.htm
1924—Birthday of Patricia Roberts Harris - U.S. attorney who held TWO cabinet positions, was a U.S ambassador, and was dean of a law school. She was the first black woman to hold any of those positions. In 1965 she achieved the highest diplomatic rank for a black woman when she was appointed ambassador to Luxembourg, She also became the first black woman to hold a cabinet position when she was appointed secretary of Housing and Urban Development in 1977 by Jimmy Carter and then she moved on to head the office of Health, Education, and Welfare from 1979 to 1981.
She was dean of Howard University Law School. In 1971 she became the first black woman appointed a director of a Fortune 500 company (IBM).
1927-birthday of sax player Red Holloway, Helena,AR
http://www.52ndstreet.com/reviews/mainstream/holloway_sro.html
http://www.artistdirect.com/music/artist/card/0,,445018,00.html
1930---birithday of actor/director/musician Clint Eastwood, San Francisco, Ca. He began his acting career at "Rawhide," playing "Rowdy Yates." My father Lawrence Menkin was the story editor, wrote many of the episodes, and kept giving Clint Eastwood larger roles, which the main star was not in favor. My father said the ladies loved Eastwood and he had a way of stealing the scene, even without saying a wood. Spaghetti Westerns and Dirty Harry propelled him into the position of acting, directing, producing some excellent and memorable motion pictures. Along the way he built a country club-golf course and was mayor of Carmel and has won numerous Academy Awards as actor and director.
http://www.clinteastwood.net/
1935-birthday of drummer Albert Heath, Philadelphia, PA
http://ubl.artistdirect.com/music/artist/card/0,,442622,00.html
1935-Babe Ruth of the Boston Braves grounded out in his final major league at-bat against pitcher Jim Bivin of the Philadelphia Phillies.
1937-birthday of drummer Louis Hayes, Detroit, MI
http://www.jazzcorner.com/hayes/
http://www.jazzcanadiana.on.ca/_HAYES.htm
1937-The Brooklyn Dodgers defeated pitcher Carl Hubbell and the New York Giants, 10-3, snapping Hubbell's winning streak at 24 games, a major-league record. Hubbell's previous defeat had occurred on July 13, 1936. He finished that year with 16 straight wins and won 8 more in 1937 before losing to the Dodgers.
1938- Peter Yarrow of Peter, Paul and Mary, the most popular of the early 1960's folk groups, was born in New York City. They were the first to bring commercial success to Bob Dylan, covering his "Blowin' in the Wind" and taking it to number two in 1963. Peter, Paul and Mary broke up in 1970, but reunited several times in the next two decades. Peter Yarrow served a three-month jail term in 1970 after pleading guilty to taking immoral liberties with a 14 year-old girl.
1941 -Thunderstorms over Eastern Kansas deluged the town of Burlington with 12.59 inches of rain to establish a 24 hour rainfall record for the state.
1941—birthday of singer Johnny Paycheck, Greenfield, OH.
http://www.bbc.co.uk/radio2/country/artistdb/paycheckjohnny.shtml
http://www.biography.com/cgi-bin/frameit.cgi?p=http%3A//www.biography.com/
magazine/biomag/paycheck.html
1943-birthday of Pro Football Hall of Fame quarterback, former sportscaster, actor, Joseph William "Joe" Namath, born Beaver Falls, PA.
http://ww1.sportsline.com/u/fans/celebrity/namath/index.html
1951---Top Hits
On Top of Old Smokey - The Weavers (vocal: Terry Gilkyson)
Too Young - Nat King Cole
Mockingbird Hill -Patti Page
I Want to Be with You Always - Lefty Frizzell
1957 - No. 1 Billboard Pop Hit: "Love Letters in the Sand," Pat Boone.
1959---Top Hits
Kansas City - Wilbert Harrison
Dream Lover - Bobby Darin
Personality - Lloyd Price
The Battle of New Orleans - Johnny Horton
1961 - a severe freeze caused heavy crop damage in New England. Burlington, Vermont reported a low reading of 25 degrees.
1961--- Chuck Berry opened his Berry Park, an outdoor amusmement complex in Wentzville, Missouri, near St. Louis. It included a miniature golf course, rides and a children's zoo.
1962-- "Tell It To Groucho", TV Game Show; last aired on CBS.
1964-The New York Mets and the San Francisco Giants played the longest doubleheader by time in major league history, the two games consuming nine hours, 52 minutes. The Giants won the first game in ordinary fashion, Juan Marichal beating the Mets, 5-3, in nine innings. But the second game went 23 innings and lasted 7:23 ( a National League record) before the Giants emerged victorious, 8-6, on run-scoring hits by Del Crandall and Felipe Alou, 57,037 fans were on hand when the day began.
1967---Top Hits
Groovin' - The Young Rascals
Respect - Aretha Franklin
I Got Rhythm - The Happenings
Sam's Place - Buck Owens
1969 - Stevie Wonder's "My Cherie Amour" was released by Tamla Records. The song made it to number four on the pop music charts on July 26 and stayed on the nation's radios for eleven weeks. Trivia: "My Cherie Amour" was not the original title of the song. Wonder had named the song, "Oh My Marcia", for a former girlfriend. Of course, singing it back with the original tune, one could see that "Oh My Marcia" doesn't quite fit as well as "My Cherie Amour".
1972 - No. 1 Billboard Pop Hit: "I'll Take You There," The Staple Singers.
1974 - William DeVaughn, a soul singer, songwriter and guitarist from Washington, DC, received a gold record for his only hit, "Be Thankful for What You Got". The tune made it to number four on the pop music charts (6/29/74). Ever hear the phrase, "Don't give up the day job?" This was quite applicable to DeVaughn, who was never heard musically again. His day job was working for the federal government.
1975---Top Hits
Before the Next Teardrop Falls - Freddy Fender
How Long - Ace
Sister Golden Hair - America
Thank God I'm a Country Boy - John Denver
1983 - Albany, New York experienced its wettest spring (March-May) in 109 years of records. 19.54 inches of precipitation was recorded.
1983—Top Hits
Flashdance...What a Feeling - Irene Cara
Overkill - Men At Work
Time (Clock of the Heart) - Culture Club
You Take Me for Granted - Merle Haggard
1985-- New Orleans Saints are sold for $70,204,000
1985 - a vicious tornado outbreak struck southern Ontario, Central and Eastern Ohio, Western and Central Pennsylvania, and Western New York. 42 tornadoes ripped through the area. 88 people were killed and total damage was over $200 million. 8 of the tornadoes were rated f4 on the fujita scale. The tornado that devastated Niles, Ohio Was Classified As F5 (Winds Above 260 Mph). A huge f4 tornado had a 69 mile path length in central Pennsylvania, mostly through Moshannon State Forest. An estimated 88,000 trees were destroyed as the tornado's path width reached 2.2 miles at one point.
1986 - The Weather Service Office in Washington, DC reported its driest spring on record with only 3.47 inches of precipitation from March 1st to May 31st.
1987 - No. 1 Billboard Pop Hit: "You Keep Me Hangin' On," Kim Wilde.
1990,-"Seinfield" premiered on television in 1990 and ended with the 1997-1998 season. While acclaimed the show was about "nothing," it really centered around the lives and exploits of its four main characters who's storyline intertwined for some very surprising plot twists over simple matters such as valet parking, annoying dogs, trip to India, where the show's sequence runs backwards ("The Betrayal"), yadda yadda yadda ,and waiting for Chinese food or buying soup. Comedian Jerry Seinfield used his stand-up routines as an introduction to the show. In the earlier days, the routines were longer and it took some time for the show to "catch on." The cast featured Seinfeld as himself; July Louis-Dreyfus as he ex-girlfriend, Elaine Benese; Jason Alexander as his best friend, George Costanaza, who worked for George Steinbrenner, owner of the New York Yankees; Wayne Knight as Newman, a fat neighbor, mailman, who always caused problems; and Michael Richards as his neighbor, Cosmo Kramer, who came in and out of rooms very fast. Most of this was based on Seinfield's real friends ( there was a Cosmo Kramer). The last episode was on May 14,1998 with the four main characters in jail after several episodes of their trail with testimony from many of the characters in earlier episodes.
http://www.cgocable.net/~dchristi/
http://www.famousfotos.com/seinfield.html
http://www.geocities.com/TelevisionCity/3583/
http://www.surveyitup.com/survey/poll_vote.asp?pollid=145
1991---Top Hits
I Don't Wanna Cry - Mariah Carey
More Than Words - Extreme
I Wanna Sex You Up - Color Me Badd
In a Different Light - Doug Stone
1991 - Norfolk, Virginia hit 100 degrees. This set a new all-time record high for the month of May.
1997- Ila Borders is unique among women. She is also unique in baseball. Her jeersey hangs in the Baseball Hall of Fame in Cooperstown, New York. honoring her as the first woman to play men's pro baseball; the only woman on the roster of a male professional baseball team.In 1993, she became the first woman to be awarded a college baseball scholarship at Southern California College of Costa Mesa.She debuted in a minor league team May 31, 1997
1999- "Star Wars: Episode I: The Phantom Menace" in its 13th day of release grossed past the $200 million mark in a record pace.
1996-The College Football Association (CFA), an organization and lobbying group that broke the NCAA's power to negotiate college football television contracts on an exclusive basis, voted itself out of existence. The CFA began in 1977 and ceased to exist on June 30, 1997.
2000-"Survivor" premiered on TV. On this strangely immensely popular "reality TV" show, 16 people were sequestered on a deserted island in Malaysia for 39 days. They competed for the right to remain on the island, with the final survivor wining $1,000,000. Hosted by Jeff Probst, the show drew a total audience of 51 million people. On January 28, 2001, another group of "Survivor" contestants began their stay in the Australian outback.
2001-- The Red Sox finally beat the Yankees in their eighth attempt, and for the first time in over a year since Pedro Martinez scoffed at the 'Curse'. The right-hander was 7-1 with a 1.44 ERA when he said, "Wake up the Bambino and let me face him -- I'll drill him in the %#$" but after the comment he managed only seven more winless starts making it first time he did not win in seven straight starts since the first seven major league appearances as a rookie with the Dodgers.
2001--- After 25 years in the organization, manager Felipe Alou, 66, is fired by the Expos, and replaced by Jeff Torborg, an old friend of owner Jeffrey Loria. The former Montreal skipper is the winningest manager in franchise history compiling a 691-717 record during his nine year tenure. November, 2002, he was named manager of the San Francisco Giants.
http://www.baseballlibrary.com/baseballlibrary/ballplayers/A/Alou_Felipe.stm
http://espn.go.com/mlb/news/2002/1113/1460334.html
NBA Finals Champions This Date
1983 Philadelphia 76ers
Stanley Cup Champions This Date
1987 Edmonton Oilers.
--------------------------------------------------------------


Baseball Poem
Radio Seasons
before cable,
radio seasons —
like the leap between
movies and books
so much drama crammed into that sound,
a bat crack like
the crunch of a truck wreck,
homers that hung forever
in the " way back " stage
of the voice, familiar as summer heat,
sometimes your child heart
caught against the wall
to end a rally
or worse a game —
Milo and Ernie,
artists of the lingo, javelins
of their jargon
buttered the bread of my dreams,
suggested the swirl of flanneled movement,
the colorful sensation of the "rhubarb"
the evil enemy pitcher after his beanball —
my saintly loyal team
like picnic ants
swarming a dropped biscuit;
the shout of close plays,
the disgust of "missed" calls,
the same chirpy commercials
wearing the grooves between every inning,
every night —
before cable,
radio seasons,
April to September, invisible magic
in the Air.
Written by Tim Peeler
Published in "Touching All the Bases"
Poems from Baseball
Printed by McFarland and Company
--------------------------------------------------------------

SuDoku
The object is to insert the numbers in the boxes to satisfy only one condition: each row, column and 3x3 box must contain the digits 1 through 9 exactly once. What could be simpler?
http://leasingnews.org/Soduku/soduko-main.htm