Wednesday, May 13, 2009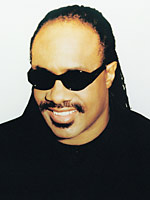 Singer/Songwriter/Musician Stevie Wonder (born Stevland Hardaway Judkins) on May 13, 1950 Saginaw, Michigan. "Uptight (Everything's Alright)," "Blowin' in the Wind," "Tears of a Clown," "For Once in My Life," "Signed, Sealed, Delivered I'm Yours," "You Are the Sunshine of My Life, "and my favorite, "I Just Called to Say I Love You."
http://www.steviewonder.net/
http://steviewonder.free.fr/html/frameset_songs.html
Headlines---
Clarification---"Bank of the West/Bremerton bank fails"
Classified Ads---Asset Management
Readers saddened by the passing of John Otto
Investors suspect Heritage Leasing $132 Million Fraud
by Christopher Menkin
Highlights: Marlin 10-Q 3/31/2009 SEC Filing
Mike Rizzo let go at US Bank Manifest
Medical/Dental Sales Group Looking for a "Home"
Cartoon---Major Funding
Sales makes it Happen---by Linda P. Kester
"Never Give Up! "
Placard—Don't EVER give up!
Classified ads—Help wanted
New Hires---Promotions
Richard Nimphie returns to Leasing with his son
Irwin Financial Shows $94 Million Loss 1st Q
Home prices fall in 134 of 152 metro areas
April foreclosures rise 32 percent
Freddie Mac Loses $10 Billion for Quarter
Chrysler to cut 800 dealers on Thursday
Records Show Billions Withdrawn Before Madoff Arrest
News Briefs---
You May have Missed---
Sports Briefs---
"Gimme that Wine"
Today's Top Event in History
This Day in American History
Baseball Poem
SuDoku
Daily Puzzle
GasBuddy
Weather, USA or specific area
Traffic Live----
######## surrounding the article denotes it is a "press release"
--------------------------------------------------------------

Clarification---"Bank of the West"
Apparently many readers assumed that both banks failed in the feature "Bank Beat." Grammatically it would have been "fail" and the / mark is intended that there are two main stories. The first paragraph included "…First the good news, deposits were up, and the FDIC thanked the bank for operational management to protect the depositors of FDIC Deposit Insurance National Bank of Greeley (DINB)…"
Leasing News apologizes to Jerry Newell, Executive Vice President, Bank of the West, Equipment Finance Division, as well as employees of Bank of the West, and readers who did not read more than the headline. The editor will be more careful in the future.
From Jerry Newell:
"The combination headline (Bank of the West/Bremerton Bank Fails) in today's Leasing News does a disservice to us. Linking Bank of the West with the failure of a small bank in Bremerton tends to alarm our customers. Bank of the West did indeed experience a loss in the first quarter as a result of provisioning for future loan and lease losses.
"Our operating businesses continue to perform well with loans and core deposits up from a year ago by 7% and 12% respectively. Our provisions and other metrics were less severe than for many of our peers, and the Bank remains strong, well-capitalized and planning for future growth. Our tangible common equity is a very healthy 7.25%, and we are managing our expenses to match the current environment. Additionally, Bank of the West is a member of the BNP Paribas Group, one of the six highest rated banks worldwide.
"Bank of the West Equipment Finance Division will continue to provide the service and expertise our customers have come to expect."
Best regards, Jerry
Jerry Newell
Executive Vice President
Bank of the West
Equipment Finance Division
475 Sansome Street, 19th Floor
San Francisco, CA 94111
415-217-4271 (Tu, W, Th)
925-942-8330 (M & F)
Jerry.Newell@BankoftheWest.com

Monday's "Bank Beat" Feature:
http://www.leasingnews.org/#beat
--------------------------------------------------------------

Classified Ads---Asset Management
Asset Management
Massachusetts, MA
Started in credit and collections 30 years ago with a private agency. My skills are negotiating with Attorney's, Insurance Companies & Large & small companies.
cityofpa@earthlink.net | Resume
Minneapolis, MN
16 years leasing experience from micro to large ticket market, variety of equipment. Most recently calling on vendor telecom dealers in Upper Midwest.
golfadm@yahoo.com
United States
Multi- talented individual looking to relocate back to mainland. Over 20 years of experience in Asset Management, Venture Leasing, Operations and Senior Management Positions.
RESUME | Email: dan@ggpglobal.com
United States
Portfolio Management/Collections/Workouts. 12 yrs + management $1B lease portfolio, administration, EOT negotiations, buyouts, extensions, workouts, collections, bankruptcy, property valuation/ litigation, results orientated:
portfoliomgt007@yahoo.com
For a full listing of all "job wanted" ads, please go to:
http://www.leasingnews.org/Classified/Jwanted/Jwanted.htm
To place a free "job wanted" Leasing News ad:
http://www.leasingnews.org/Classified/Jwanted/Jwanted-post.htm
ELFA Career Center: Job Seekers ( free ):
http://careers.elfaonline.org/search.cfm
--------------------------------------------------------------

Readers saddened by the passing of John Otto
"A man was found dead of an apparent self-inflicted gunshot wound in a city-owned parking lot in Palm Desert on Monday, " the Palm Desert police reported "...around 2:15pm.The man was found lying next to a GMC Arcadia SUV…He was pronounced dead at Eisenhower Medical Center."
The Desert Sun, Palm Springs, California
(www.mydesert.com)
"May he rest in peace and God provide solitude and understanding to his family and friends"
Richard Galtelli
Mountain Pacific Financial
"What a shame. Don't know him but very bad for his family"
Curtis Webster
"That is just awful. I feel so sorry for his family."
Cindy Spurdle
CLP Foundation
"This is very sad news."
Andrew Thorn
"Truly is sad news."
Don Myerson
BSB Leasing
"Very sad news about John Otto."
Greg McIntosh
Snider Leasing
"What a sad way to go out..."
Andrew Lea
--------------------------------------------------------------

Investors suspect Heritage Leasing $132 Million Fraud
by Christopher Menkin
It is estimated loans by investors total $132 million dollars.
There are up to 1,000 investors. All loans were unsecured, although the note purported to grant a security interest in a lease identified only by a number. No UCC's were found regarding HL Leasing leases as presented. They may never have existed. The leases may
never have existed.
"It is extremely unfortunate that John Otto took his life and while that is certainly a tragedy there are hundreds of individuals holding his leases (or what we hope are leases) and the balance owed does go into the 9 figures… The unfortunate part is that no one but John knows where the money/leases are as Dan Ramirez (president of HL Leasing) only acknowledges the sales aspect and has no knowledge of the leases other than his clients always received their payments."
(Investor name with held)
Many investors found stories with John Otto's name on Google
listed in Leasing News stories. They then both emailed and telephoned asking if they were caught in a major Ponzi scheme. Some had been dealing with 67 year old John Otto for quite some time, but they brought up the same analogy with Bernard Madoff. They were relaying on what friends had told them. What scared them was they had not received their April payment; that the company was sold
and they may not receive their payment for "weeks" was a red flag. The announcement from an attorney scared them. John Otto's suicide on Monday threw them into a panic.
The investor "announcement" was written from a session with Marc Miles, an attorney with Callahan & Blaine, Santa Ana, California. Allegedly a week to ten days ago John Otto walked into the law office and hired the firm to basically compose an "announcement." He then on Friday dispersed it to investors by email and fax on Callahan & Blaine stationary:
"Recently, a company sought to acquire HL Leasing. That acquisition was scheduled to be completed by the end of last month, and there would have been a seamless transition in HL Leasing's business and payment to its clients. Unfortunately, the owner of HL Leasing, John Otto, suffered a minor stroke three weeks ago and was also diagnosed with lung cancer. These unforeseen health conditions unfortunately had an impact on the acquisition of HL Leasing, and to date the sale has not been consummated. However, because all of the parties had anticipated a smooth transition with respect to the sale of the company, accounts were suspended in preparation of the new owner taking them over. Because the sale was not completed, there needs to be some reworking of the accounts to reinstate them to their original condition…
"HL Leasing, its owner, its staff, and my firm respectfully request that you remain patient over the next couple of weeks (highlighted by editor ) as we get everything flowing in the right direction again. In the meantime, to the extent you have any questions or comments, please do not hesitate to contact me at any time."
Copy of complete letter:
http://leasingnews.org/PDF/Callahan_Blaine_letter.pdf
Dan Rameriz, president of HL Leasing, 3439 W Shaw Ave Fresno, CA 93711, same address as Heritage Pacific Leasing, reportedly told investors there were over 1,000 who invested, that the entire operation was out of John Otto's house in Palm Desert, California where he allegedly employed three people who handled the accounting operation of several of his business.
A UCC search by Leasing News found 13 leases in 2005 with HL Leasing as secured party with assignments from Five Point Capital, Pentech Capital, Alliance Funding, and Genesis Commercial Credit. These appear to be discounted leases sent by other firms. No other filing in any years. More importantly, no filings involving American Express Business Finance, which the loans from HL Leasing were supposed to be based upon.
A UCC search found none as debtor.
UCC searches of Heritage Pacific Leasing found many leases discounted to funders (banks) and a trail that indicates in the last few years the filings were fewer and fewer, most were to Bank of the West and involved agriculture equipment.
Former employees at the Heritage Pacific Leasing, Fresno, California office told Leasing News that most of the leases they were doing were sold to US Bank Manifest, Bank of the West, and what are called Microticket leases, small ones, under $25,000. They were aware John Otto raised money on leases that he held himself that he personally guaranteed the investors they would get paid, it was their understanding, although the actual agreements contain no personal guarantee. They said it was a separate company, HL Leasing.
The California Department of Corporations shows HL Leasing was incorporated in 2000 with Andy Fernandez as agent for service (he is reportedly the chief financial officer for Heritage Pacific Leasing, Fresno, California). It was not incorporated in California at the time of the agreements sent to investors.
California Department of Corporation HL Leasing:
http://leasingnews.org/PDF/Corporation_HL_Leasing.pdf
HL Leasing is not licensed as a California Financial Lender, although Heritage Pacific Leasing licensed 1996 as a dba of Manufacturers Acceptance Corporation. The loan agreement states the HL Leasing is licensed to conduct loans, but is incorrect.
The entity was not licensed, according to a search by Leasing News.
Heritage Pacific California Financial Division License:
http://leasingnews.org/PDF/Heritage_license.pdf
While several investors reportedly went back 15 to 20 years, receiving all payments, and principal when requested, on time until April, 2009, none of those Leasing News spoke with ever saw the leasing instrument, nor knew the name, or even received a UCC showing their interest. They relied on a "loan number" and never looked into whether the lease came from "American Express" or even went to the company's web site as the referral came in from a friend and the following information from Dan Ramirez, President of HL Leasing, Inc., out of the Fresno, California office, who also had money invested, he reportedly told one investor.
No one looked into the sale of American Express Business Finance to Key Finance in 2004 or the news stories that the American Leasing Business Finance had stopped doing leases direct in 2002. One investor argued that "American Express" was still selling leases to HL Leasing which the investments were allegedly based upon.
While investors confused the entity with Heritage Pacific Leasing, the company was HL Leasing, ironically with no address on the loan documents except for Fresno, California. The venue may be California as the loan agreements states under California Law, but in my opinion, looks like a home made agreement. See for yourself:
HL Leasing Loan Agreement (paid out)
http://leasingnews.org/PDF/HL_Leasing_Loan_Agreement.pdf
Although the agreement they signed said they were informed, their friends were paid on time, they were not. They relied on their friends and a list of investors supplied to them by Dan Ramirez. Many reported their original investment was returned, and most continued to re-invest, inviting their friends and relatives to earn the high rate of return. In addition, Dan Ramirez supplied a list of investors they could call to verify that they were receiving an interest payment, principal returned, and were satisfied with
their investment, some for ten years or longer.
List of Investors sent with HL Leasing proposal:
http://leasingnews.org/PDF/reference_list-new.pdf
Highlights of Proposal:
I . OUR CLIENTS ARE THE "LENDERS"
2. HL LEASING, INC. IS THE "BORROWER"
ALL NOTES ARE SECURITIZED BY STRONG, PERFORMING BUSINESS EQUIPMENT LEASES THAT HL BUYS FROM AMERICAN EXPRESS AT A "DISCOUNT"
THESE LEASES ARE ASSIGNED TO LENDERS AS COLLATERAL AS THE PRIMARY SOURCE OF REPAYMENT TO THEIR LOANS.
LENDERS ARE REPAID MONTHLY (25TH OF EACH MONTH)
(Note: rates are as 9/07 and are based on 12, 24, 36 month loans. Editor)
6. CURRENT RATES AND TERMS AS OF 9/07 (SUBJECT TO CHANGE)
"INTEREST ONLY" NOTES
PAYING 9% - 36 MONTHS - INTEREST PAID MONTHLY
7% - 12 MONTHS MONTHLY" PRINCIPAL & INTEREST" 1\ OTES

8% - 24 MONTHS - MONTHLY- PRINCIPAL & IN TEREST PAID
10%-36 MONTHS MONTHLYPRINCIPAL & INTEREST PAID
- PRINCIPAL & INTEREST PAID
(Note: Key Finance purchased American Business Finance
October, 2004. Editor)
. SEASONED EQUIPMENT LEASE PAPER IS ACQUIRED FROM AMERICAN EXPRESS
(LENDERS COLLATERAL)
SAMPLE FORMULA
GROSS VALUED PAPER ACQUIRED FROM AMERICAN EXPRESS $10,000.000.00
DISCOUNT TO HL LEASING - $ 2,000.000.00
ACQUISITION PRICE $ 8,000.000.00
REPAYMENT TO OUR CLIENTS AND PROFITS TO HL LEASING COMES DIRECTLY FROM THE "DISCOUNT" AMERICAN EXPRESS - NEW YORK
SELLS HL LEASING EQUIPMENT LEASES WITH THE FOLLOWING CONDITIONS:
A) MUST HAVE A MINIMUM TWO YEARS "SEASONING" PRIOR TO HL'S ACQUISITION

B) ACQUIRED LEASE PAPER TO REPRESENT THE FOLLOWING PROFESSIONAL SECTOR:
1. MEDICAL - DENTAL APPROXIMATELY 70%
2. AGRICULTURAL RELATED APPROXIMTELY 10%
3. ATTORNEY(S) FIRMS
4. CPA FIRMS
5. FACTORING COMPANIES, ETC.
NOTE: NUMBERS 3, 4 & 5 REPRESENT APPROXIMATELY 20%
C) ALL ACQUIRED CONTRACTS MUST HAVE AN "AS AGREED" REPAYMENT HISTORY WITH AMERICAN EXPRESS
Full Copy of Proposal:
http://leasingnews.org/PDF/HL_Leasing3.pdf
Accordingly, all conversations were with Dan Ramirez, who works out of Fresno, and it appears to be a very small office; one party says it is down to three. The web site says 15 work here, but others report it is much smaller. February, 2008 without any notice, Leasing News was told John Otto let his entire Fresno operation sales staff go including Rick Gatelli, CLP, the president, and Charlie Litt, Senior Vice-President. Shortly thereafter, Rick Gatelli, CLP, Charlie Litt, and John Estok, CLP, formerly of IFC Credit Corporation and First Portland Corporation made a bid to purchase Heritage Pacific Leasing, but were turned down by John Otto, who said he was working with another interested party. In further conversations with him, he said that fell through, and he was still interested in selling Heritage Pacific Leasing. He never mentioned HL Leasing.
From Founder John Otto Company web site:
Heritage Pacific Leasing History & Background
Heritage Leasing (the company) was formed over thirty years ago in San Diego, California. The company operated for ten years as a third-party tax lessor providing tax benefits to its sole shareholder, a very prominent physician.
The company's growth rate was nominal during these first ten years of operations given its primary reason for existence. However during the next five years, the company opened four new West Coast offices and experienced phenomenal growth during this period.
John Otto purchased the company's Fresno operation in 1984, which became Heritage Leasing Financial Services (HLFS). Since that time, HLFS has been able to offer its clients quality and timely financing plus a full array of other value-added financial services. HLFS's continued growth during the past twelve years has generated a $36 million lease portfolio with individual contact amounts ranging from $1,000 to the multi-million dollar category.
($3 million year—this site states $2.2 million a year--http://www.manta.com/coms2/dnbcompany_hc03ms editor )
In 1996, Mr. Otto purchased Manufactures Acceptance Corp. (MAC), a Fresno based corporation in the same line of business. Heritage Pacific Leasing, an operating division of MAC, was formed which assumed all assets and liabilities of HFS. Heritage Pacific Leasing (HPL) now continues the tradition of financial strength and the wide array of financial services previously offered by HFS.
(The web site states this is an alternate name for Heritage Pacific Leasing. States 24 employees, doesn't mention many employees go in 2008 --
http://www.manta.com/coms2/dnbcompany_hc03ms editor)
In early 1997, Mr. Otto purchased a majority interest in CenterPoint Financial Services, L.L.C. located in Denver, Colorado. This company does small ticket market transactions ($75,000 and less) in virtually every state in the country and then securitizes the blocks of originated leases with a major international bank. The common ownership provides HPL with an additional funding source enhancing their production potential. The securitization process allows both companies to minimize their risk and enhance cash flow. (Does not mention that the business closed down and the reasons why. Editor)
In late 1997, Mr. Otto purchased a majority interest in Pentech Financial Services, Inc. located in San Jose, California. This company is a venture leasing company which engages in large ticket equipment leases ($750,000+) with emerging growth companies that have been financed by the venture capital community. (Doesn't state that he sold his ownership in 2007. editor)
In 1998, HPL created two wholly owned entities, Pacific Services I & II, to allow qualified individuals to invest in certain lease portfolios owned by HPL. The activities of these two entities are licensed and regulated by the California Department of Corporations.
The above companies now connected through common ownership, business philosophy and professional staff and provide competitive financial products to our client's business geographic and market size requirements. (From a web site stating it is Heritage Pacific Leasing; however, the main site is HPLonline.com and does not contain the information above-editor)
http://www.agribusinessadvertising.com/clients/temp/more.php

--------------------------------------------------------------

Highlights: Marlin 10-Q 3/31/2009 SEC Filing

There were several items not covered in Marlin Business Services, Mount Laurel, New Jersey press release regarding a first quarter revenue loss of $879,000 compared to a profit of $1,359,000 the first quarter of 2008.
Here are some of the highlights not covered from the Marlin 10-Q 3/31/2009 SEC Filing:
The number of employees let go this year is 105:
"A total of 49 employees company-wide were affected as a result of the staff reductions in the first quarter of 2009."
"During the second quarter of 2009 we announced a further workforce reduction of 23%, or 53 employees company-wide, including the closure of our Denver satellite office."
The SEC states the company had 284 employees the end of 2008, now down to 179: 37%
3/31/09 Year-ending numbers



Number of Sales Executives
Number of Originating Sources
(Note: Broker program ended January 29, 2009—The sales
from this division, or lack thereof, will show up in the second
quarter. editor)
"The opening of our wholly-owned subsidiary, Marlin Business Bank, on March 12, 2008 provides an additional funding source. Initially, FDIC- insured deposits are being raised via the brokered certificates of deposit market. Interest expense on deposits was $0.6 million, or 3.86% as a percentage of weighted average deposits, for the three-month period ended March 31, 2009. The average balance of deposits was $67.2 million for the three-month period ended March 31, 2009.
"Our revenue consists of interest and fees from our leases and loans and, to a lesser extent, income from our property insurance program and other fee income...As a credit lender, our earnings are also significantly impacted by credit losses. For the quarter ended March 31, 2009, our annualized net credit losses were 5.40% of our average total finance receivables. We establish reserves for credit losses which require us to estimate inherent losses in our portfolio."
"Unearned lease income consists of the excess of the total future minimum lease payments receivable plus the estimated residual value expected to be realized at the end of the lease term plus deferred net initial direct costs and fees less the cost of the related equipment. Approximately 73.4% of our lease portfolio at March 31, 2009 amortizes over the term to a $1 residual value. For the remainder of the portfolio, we must estimate end of term residual values for the leased assets. Failure to correctly estimate residual values could result in losses being realized on the disposition of the equipment at the end of the lease term."
"Our leases offer our end user customers the option to own the purchased equipment at lease expiration. Based on the minimum lease payments receivable as of March 31, 2009, approximately 73% of our leases were one dollar purchase option leases, 23% were fair market value leases and 4% were fixed purchase option leases, the latter of which typically are 10% of the original equipment cost. As of March 31, 2009, there were $50.5 million of residual assets retained on our Consolidated Balance Sheet, of which $40.4 million, or 79.9%, were related to copiers. (highlights by editor/note two main sales/operational on copiers were let go and now work for Cannon Financial. editor). No other group of equipment represented more than 10% of equipment residuals as of March 31, 2009 and December 31, 2008, respectively. Improvements in technology and other market changes, particularly in copiers, could adversely impact our ability to realize the recorded residual values of this equipment."
"Our leases generally include automatic renewal provisions and many leases continue beyond their initial contractual term. We consider renewal income a component of residual performance. For the three months ended March 31, 2009, renewal income net of depreciation totaled $1.8 million compared to $1.7 million for the three months ended March 31, 2008. For the three months ended March 31, 2009, net losses on residual values disposed at end of term totaled $333,000 compared to net losses of $173,000 for the three months ended March 31, 2008. The primary driver of the changes was a shift in the mix of the amounts and types of equipment disposed at the end of the term."
There is more, particularly disclosures on variable interest rate and
bank commitments, which may be found in the 49 page 10 Q:
http://leasingnews.org/PDF/MRLN_3_31_09.pdf
--------------------------------------------------------------

Mike Rizzo let go at US Bank Manifest

Michael J. Rizzo
Michael J. Rizzo, President & CEO, Business Equipment Finance Group, executive vice president at U.S. Bank, was recently let go by management. March 20, 2009 he told Leasing News he
was no longer in charge of the U.S. Bancorp Business Equipment Finance Group). He said Dave Verkinderen is the General Manager of that division. Adrian Hebig is the Chief Operations Officer. Both are considered peers.
He was given other bank assignments, and in the realignment, a position was not available, Leasing News was told. It was not a performance issue of US Bank Manifest, which reportedly
has higher delinquencies and problems than before.
Cindy Fleck recently left to join MCA Relationship Manager for Channel Partners under her old boss Brad Peterson. Reportedly with two younger children, she would be required to do a lot more traveling, as there appears to be a management shift going on at US Bank Manifest. There is even talk that the bank is interested in selling the division.
--------------------------------------------------------------

Medical/Dental Sales Group Looking for a "Home"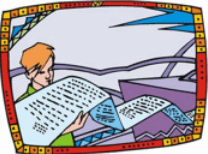 Ex-HPSC/GE Capital sales team is looking for bank or direct lessor that is interested in expanding financing efforts in dental and optical industries by hiring sales team with great vendor contacts.
"I was the Vice President of Sales for the dental and optical finance group of HPSC. Our company was shut down a few years after being acquired by GE Healthcare Financial Services. We financed $300 million last year to dental and optical professionals. We financed practice start-ups, expansions, and equipment. We are looking for a potential home where we can continue in our dental and optical specialties. I was the national sales leader for this group and would like to keep the team together with myself as sales manager. I feel we can bring in excess of $150 million in business in our first year through our strong vendor contacts as well as key vendor relationships. My sales team consisted of 12 regional sales reps nationwide. I can put together a smaller team if needed.
"I believe that this could be the ideal time for a bank or leasing company to expand their presence in the dental and optical markets. I feel that there is a great opportunity to fill the void left by our former company. Please feel free to contact with any questions that you might have or if there is someone else I should be speaking with. I look forward to your response. I can be reached at 404-217-3694 or by e-mail Archan1785@msn.com."
A Power Point Presentation is available to those seriously interest in this proposition:

Anthony Chan
Archan1785@msn.com
--------------------------------------------------------------------

--------------------------------------------------------------------

Sales Make it Happen
"Never Give Up!"
By Linda Kester
People have told me that I'm a natural born salesperson. In fact, one of my performance reviews stated, "Linda could sell ice to an Eskimo."
That's garbage!
I started my career selling photocopiers. The ten months I spent in that job were the longest and most disheartening months of my life. I hated to prospect. My heart would pound, my hands would shake, and I felt like a nuisance. I would go out to prospect and I would end up at the mall.
I began to think I was never cut out for sales.
Then two things happened, almost simultaneously. First, a friend gave me an audio tape of The Psychology of Winning by Dr. Denis Waitley. Second, I was offered a job at Advanta Leasing Corp. Since my copier sales job was straight commission and the Advanta job offered a base salary ($13,500 + commission) I took the leasing gig.
I listened to that Psychology of Winning tape over and over again (truth be told, my car radio was broken-only the cassette player worked) The four biggest things I learned were:
1. Act enthusiastic until you become enthusiastic
2. Continually ask yourself "What is the best use of my time right now?"
3. Commit to yearly, quarterly and weekly goals.
4. Implement a calendar planning system, or a to-do system
I started to understand that if we narrow down the business of prospecting it's just one thing.talking to people. The best use of my time was to become successful at my job. To be successful I had to make myself call on vendors.
Then an amazing thing happened. I fell in love with leasing. My first day at Advanta Leasing, a fellow sales rep, John Forsythe, looked me up and down and said: "If you really sold copiers, you'll feel like you died and went to heaven in this job." You know what? It was like I died and went to heaven. I loved selling leasing!
I still got nervous while prospecting and to combat this I started studying sales techniques. To maintain my dignity I did my homework before making a prospect call. This is so much easier today with the internet. Thank God for the internet! You can get a contact name, and qualify a vendor just from their web site.
Simply stated to maintain your dignity while prospecting vendors or lessees:
1. Believe in your leasing services.
2. Gather as much information as you can before talking to a decision maker.
3. Ask everyone you talk to how decisions about leasing are made.
4. Have two objectives set before making a call. For example one objective could be to obtain their email address, a second objective would be to have them go to your web site.
5. Listen to the prospect-listen to understand-if they take the conversation to a different place than you wanted the conversation to go-just go with it. The goal is to establish a relationship.
6. Bring something of value to each prospect call. A new idea, sales tips, an interesting article or web site to visit. It's not about you-it's about them.
7. Ask them "What is most important to you in a leasing company?"
8. Make your calls with confidence and enthusiasm. I became eager and anxious to make calls because I had thought about the vendor, I studied their situation, and had some ideas I believed might be of value to them.
9. Find out what your prospects want and help them get it.
10. Never give up!
I believe I really helped my vendors sell more equipment. I was inspired to find creative ways to get difficult lessees approved. And that's what helped me succeed. I fell in love with what I was offering and I sold my enthusiasm to vendors.
Do I still get the butterflies while prospecting? Sometimes. I'm putting myself out there, and that is still a little frightening. However, I believe so strongly in my product that it's OK if they hang up on me. It's OK if they say no.
I just keep going because I know that there is an abundance of business out there and my services will be a match for lots of companies. We will create a win-win situation for all parties involved.
Linda Kester helps leasing companies obtain more volume.
For more information please visit www.lindakester.com
Sales Makes it Happen articles:
http://www.leasingnews.org/Legacy/index.html
-----------------------------------------------------------------

-----------------------------------------------------------------

Classified ads---Help Wanted
Sales

Sales
San Clemente, California
The iFinancial Group is looking for highly motivated individuals with experience originating equipment lease transactions . We offer a relaxed work environment, provide leads and offer above industry standard commission. Call Todd Clark 888-852-5155 x223
email: tclark@ifinancialgroup.com
Ten years providing financing nationwide


VENDOR SALES SPECIALISTS
LEASING SALES PROFESSIONALS
Like selling vendor programs and large transactions?
Enjoy international financing programs?
Prefer the advantages of a commission only environment with the security of health and welfare benefits?
CLICK HERE to find out how to have fun again.
----------------------------------------------------------------

New Hires---Promotions
Jon Aronson was named Sales & Marketing Director for the Western Region, Dakota Financial, LLC, Los Angeles, California. He has been with Dakota Financial for the past three years as an Underwriting Associate in the credit department. "His experience on the credit side of transactions will position him well as he takes over working with brokers in the Western and Central areas of the US," said Dakota Financial's Managing Partner, Michael Green.
Peter K. Bullen appointed senior vice president and national sales manager for the direct sales, Key Equipment Finance, Superior, Colorado. He joined KeyCorp in 1992 as assistant vice president at Society Equipment Leasing/KeyCorp in Cleveland. In 1996, he became vice president, area sales leader, for KeyCorp Leasing, followed by a promotion in 2008 to regional sales director for the Great Lakes Region. Prior to his time at KeyCorp, Bullen was assistant vice president from 1989 to 1992 at Ameritrust Co. in Cleveland, which he joined in 1987 as a credit analyst.
Bullen graduated in 1987 with a bachelor's degree in business administration from Miami University in Oxford, Ohio, and in 1993 earned his MBA in banking and finance from Case Western Reserve in Cleveland, Ohio.
Javier Gadala joins the Vendor Services Group, Balboa Capital, Irvine, California. He previously was with American Express and Key Equipment Finance.
Alex Garcia was hired by Balboa Capital, Irvine, California, joining the Vendor Service Group. He previously held sales positions at American Express, Key and most recently, Popular Equipment Finance where he specialized in information technology.
Adam Huhn joins Balboa Capital, Irvine, California as Regional Manager. He was with IFC FirstCorp for five years. He will be targeting the information technology vertical market.
Scott Woodring has joined Summit Commercial Finance, Scottsdale, Arizona. He previously was Vice-President Sales/Marketing with Dakota Financial, LLC, and served in the same position at Pawnee Leasing for three years. He is the former Regional Sales Manager for Firerock Capital, Inc. and Fisher-Anderson, Western regional manager in Lincoln, Nebraska. scott.woodring@scfmail.com

(This ad is a "trade" for the writing of this column. Opinions
contained in the column are those of Mr. Terry Winders, CLP)
---------------------------------------------------------------------
#### Press Release ##############################

Richard Nimphie returns to Leasing with his son
After 37 years experience beginning in the leasing industry, Richard Nimphie and his son Jonathan have begun Lease South, LLC to assist businesses in acquiring both equipment and vehicles.
In 1971, fresh out of college, Richard Nimphie went to work for Fleet Leasing of America as an account executive. After several years of gaining experience, he formed George Ballas Leasing, a subsidiary of an auto dealership in Toledo, Ohio. The company grew to six offices with vehicles and equipment in 44 states becoming one of the largest dealer affiliated leasing companies in the country. After the company's sale to a large financial institution, Richard became operating partner of Lexus of Tampa Bay and Lexus of Clearwater. During his tenure prior to the sale of both dealerships, the per cent age of vehicles leased to customers rose to 70%. Richard served as past president of the Car and Truck Rental and Leasing Association ( CATRALA ) of Ohio, past president of the Toledo Auto Dealers Association, the Lexus Dealer Council and served on several charitable boards in the Tampa Bay Area.
Jonathan Nimphie graduated from Stetson University with a degree in international business. After graduation, Jonathan, an accomplished surfer, traveled extensively throughout Central America, South Africa, Indonesia and Australia before returning the East Coast of Florida becoming a wholesale mortgage broker.
Father and son have combined their experiences partnering to form Lease South, LLC. Lease South serves small and medium size businesses assisting them in acquiring equipment and vehicles through lease financing packages. Whether a business client wants a lease with ownership rights or a true operating lease with accompanying tax benefits, Lease South can custom design a program for them. Equipment includes but is not limited to : medical, dental, construction, forklifts, restaurants, office furniture and equipment. Since their multitude of lenders each has a lending "appetite" for specific types of equipment, Lease South can handle deals from $5,000 to $35MM as generalists capable of handling very specific equipment sectors.
Currently in addition to the two partners, Lease South, LLC has five associates, each with years of lending, leasing or automotive experiences
Lease South, LLC
400 Beach Dr., NE
Suite 802
Contact Person:
Richard Nimphie
Principal
Phone: 7275650928
email: email
Web: www.theleasewecando4u.com
#### Press Release ##############################

Irwin Financial Shows $94 Million Loss First Quarter
COLUMBUS, Indianapolis-- Irwin Financial Corporation (NYSE: IFC), announced a loss of $94 million for the first quarter of 2009, or $3.17 per diluted share principally due to credit provisions and costs related to its strategic restructuring. The Corporation's first quarter loss compares to a loss of $104 million in the fourth quarter of 2008. In neither period is the Corporation applying the potential benefits of losses for federal or state tax purposes.
"In the first quarter, we completed another step in our restructuring plan to re-focus our bank on small business and community banking with the sale of our home equity servicing assets. Our restructuring started two years ago with the sale of our conforming mortgage business. Since that time we have completed our exit from the national mortgage, equipment leasing, and home equity segments, except for a liquidating portfolio of home equity loans. With the transactions in March, we removed approximately $700 million of these home equity loans and other assets. We increased our deposits in the first quarter and both of our banking subsidiaries remain adequately capitalized," said Will Miller, Chairman and CEO of Irwin Financial.
Full Press Release Here:
http://www.irwinfinancial.com/investors/ne/ifc109.htm
#### Press Release ##############################
---------------------------------------------------------------------


(Leasing News provides this ad "gratis" as a means
to help support the growth of Lease Police)
News Briefs----
Home prices fall in 134 of 152 metro areas
http://www.bankrate.com/finance/mortgages/home-prices-fall-in-134-of-152-metro-areas.aspx
April foreclosures rise 32 percent
http://www3.signonsandiego.com/stories/2009/may/12/us-foreclosure-rates-051209/
?business&zIndex=98338
Freddie Mac Loses $10 Billion for Quarter
http://www.washingtonpost.com/wp-dyn/content/article/2009/05/12/AR2009051203410.html
Chrysler to cut 800 dealers on Thursday
http://hosted.ap.org/dynamic/stories/U/US_CHRYSLER_DEALERS?SITE=MOSTP&SECTION=
HOME&TEMPLATE=DEFAULT
Records Show Billions Withdrawn Before Madoff Arrest
http://www.nytimes.com/2009/05/13/business/13madoff.html?_r=1&hp
Boeing Targets $10 Billion Market for Leased Drones
http://www.bloomberg.com/apps/news?pid=20601209&sid=aHM88xqcag2E
Mini E lease program has electric vehicle fans all charged up
http://www.latimes.com:80/business/la-fi-electric-cars11-2009may11,1,517483.story
----------------------------------------------------------------

You May have Missed---
GM shares hit a 76-year low after execs dump stock
http://www.usatoday.com/money/autos/2009-05-12-gm-shares-sink_N.htm
----------------------------------------------------------------

Sports Briefs----
Holmgren wants return to NFL; 49ers a possibility in 2010?
http://www.examiner.com/x-2712-San-Francisco-49ers-Examiner~y2009m5d12-Holm
gren-wants-return-to-NFL-49ers-a-possibilty-in-2010
----------------------------------------------------------------

"Gimme that Wine"
California chardonnays still dominate the popularity game
http://seattletimes.nwsource.com/html/pacificnw/2009197852_pacificpadviser10.html
Washington/Oregon widen wine sales horizon
http://www.heraldnet.com/article/20090511/BIZ/705119950
Yountville Vineyard Grower problems for children
http://www.napavalleyregister.com/articles/2009/05/10/news/local/
doc4a0655442e7d6706199578.txt
Wine decanting: Give wines some air
http://www.kfsm.com/marketplace/foodandentertainment/sns-fddrink1-wk2,0,443132.story
2008 to follow 2007 Port declaration?
http://www.decanter.com/news/282200.html
Wine Prices by vintage
http://www.winezap.com
http://www.wine-searcher.com/
US/International Wine Events
http://www.localwineevents.com/
Winery Atlas
http://www.carterhouse.com/atlas/\
Leasing News Wine & Spirits Page
http://two.leasingnews.org/Recommendations/wnensprts.htm
The London International Vintners Exchange (Liv-ex) is an electronic exchange for fine wine.
http://www.liv-ex.com/
----------------------------------------------------------------

Today's Top Event in History
[headlines]
----------------------------------------------------------------

This Day in American History
1607- the first permanent English settlement was established in Jamestown , VA. One hundred and five from Blackwell , England , on three ships. Most of them were 'gentlemen adventurers," gentlemen who did not work and brought servants., quite British, you know. Captains John Smith and Christopher Newport were among the leaders of the group of royally chartered Virginia Company settlers who had traveled from Plymouth , England , in three small ships: Susan Constant, Goodspeed and Discovery. The colony was named after England 's King James I on this date.
1612-tobacco cultivation was undertaken at Jamestown , VA by John Rolfe, the future husband of Pocahontas, who had arrived with the Jamestown settlement. Rolfe was the first settler to come up with a method of curing tobacco, which made it possible grow tobacco drops for export to England . The smoking, chewing, and snuff became very popular and soon was the most important export to Europe . Nicotine made this not only popular, but a daily necessity. It was definitely a "cash crop" for the New World .
1846- although fighting had begun days earlier, Congress officially declared war on - Mexico on this date. The struggle cost the lives of 11,300 American soldiers and resulted in the annexation by the US of land that became pads of Oklahoma , New Mexico , Arizona , Nevada , California , Utah and Colorado . The war ended in 1848.
1864-the first soldier buried at Arlington National Cemetery was a Confederate soldier.
http://memory.loc.gov/ammem/today/may13.html
1908-President Theodore Roosevelt declares "Conservation is a nationa
duty." (lower half of http://memory.loc.gov/ammem/today/may13.html)
1911-birthday of pianist Maxine Sullivan, Homestead , PA.
http://www.harlem.org/people/sullivan.html
http://www.ddg.com/LIS/InfoDesignF96/Ismael/jazz/1940/sullivan.html
1912- jazz arranger and composer Gil Evans was born in Toronto. Evans, whose career was almost entirely in the US, first became known for his innovative writing for the Claude Thornhill orchestra in the 1940's. In the following decade, Evans collaborated with trumpeter Miles Davis for such classic jazz LPs as "Miles Ahead," "Porgy and Bess" and "Sketches of Spain." He died in Mexico on March 20th, 1988. He is my favorite jazz composer/arranger. I have all his records; every one.
http://www.artistdirect.com/music/artist/bio/0,,428387,00.html
?artist=Gil+Evans
http://www.miles-davis.com/GilEvans/
http://gilevans.free.fr/biographie_us/biographie.htm
http://www.nprjazz.org/feature/gevans.html
http://www.chass.utoronto.ca/~chambers/miles.html
http://www.culturekiosque.com/jazz/miles/rhemiles4.htm
http://www.pbs.org/jazz/biography/artist_id_evans_gil.htm
http://www.melmartin.com/html_pages/Articles/miles.html
http://www.walmart.com/catalog/product.gsp?product_id=1540795&
sourceid=0100000010991440602498
http://www.edkeane.com/About
%20the%20Artists/Miles%20Evans/Mile-Evans.htm
http://www.cd-music.org/music/51379Helen-Merrill-w-Gil-Evans.html
1914-Birthday of Joe Louis, world heavyweight boxing champion, 1937-49, nicknamed the "Brown Bomber, Joseph Louis Barrow was born near Lafayette, AL. He died Apr 12, 1981, at Las Vegas, NV. Burial at Arlington National Cemetery. (Louis's burial there, by presidential waiver, was the 39th exception ever to the eligibility rules for burial in Arlington National Cemetery.)
http://www.cmgww.com/sports/louis/louis.html
1923-birthday of Pianist Red Garland, Dallas, TX.
http://www.allaboutjazz.com/bios/rxgbio.htm
http://rollingstone.com/artists/default.asp?oid=7408
http://www.amazon.com/exec/obidos/tg/stores/artist/glance/-
/41495/103-9368180-9796616
1933-birthday of saxophonist Buddy Catlett, Long Beach, CA
http://www.ponyboyrecords.com/files/nova/trio/nova_trio.html
http://members.aon.at/jazzclub-life-salzburg/images/Musiker/
http://www.oldpop.net/musics/Donna.htm catlett.htm
1941-50s rock 'n' roll singer Ritchie Valens was born in Pacoima, California. He was signed by Del-Fi Records in 1958, and had three big hits that year with "Come On, Let's Go," "Donna" and "La Bamba." Valens was killed in a plane crash with Buddy Holly and the Big Bopper in February 1959. There was a resurgence of interest in Valens' music in 1987 with the release of the movie biography "La Bamba." He died "...the day music died." Feb.3,1954
http://www.fiftiesweb.com/crash.htm
http://www.oldpop.net/musics/Donna-RichieVallens(LosLobos).htm
http://www.geocities.com/roger-brasil/rock/la_bamba.mid
1943- General Sir Harold Alexander telegraphed Winston Churchill, who was in Washington attending a conference, "It is my duty to report that the Tunis campaign is over. All enemy resistance has ceased. We are masters of the North African shores." About 250,000 Germans and Italians surrendered in the last few days of the campaign. This Allied victory in North Africa helped open Mediterranean shipping lines.
1949---Top Hits
Cruising Down the River - The Russ Morgan Orchestra (vocal: The Skyliners)
Forever and Ever - Perry Como
Careless Hands - Mel Torme
Lovesick Blues - Hank Williams
1951-May 13, Stevie Wonder Birthday
http://www.stevie-wonder.com/
The Birthday of the Prophet Muhammad: Mawlid Al Nabi. Different methods of recalculating the visibility of the new moon crescent at Mecca are used by different Muslim groups.
US date may vary.
1954- President Dwight Eisenhower signed legislation authorizing US-Canadian construction of a waterway that would make it possible for oceangoing ships to reach the Great Lakes.
1943-birthday of singer Mary Wells, probably best known for her song, "My Guy." She was one of the group of black artists of the 60's who helped end musical segregation by being played on white radio stations.
Mary Wells died July 26, 1992,at Los Angeles, California at the age of 49.
http://www.cmgww.com/music/wells/
1954 - "The Pajama Game" made its debut on Broadway in New York City at the St. James Theatre. Harold Prince produced "The Pajama Game", his first Broadway endeavor. The show ran for 1,063 performances. John Raitt and Janis Paige starred in the leading roles. Carol Haney came to national fame for her rendition of the song, "Steam Heat". The movie version also starred Raitt -- along with Doris Day.
1957---Top Hits
School Day - Chuck Berry
A White Sport Coat (And a Pink Carnation) - Marty Robbins
So Rare - Jimmy Dorsey
All Shook Up - Elvis Presley
1950- Stevie Wonder, whose real name is Steveland Morris Hardaway, was born in Saginaw, Michigan. He sang and played the harmonica so well that Ronnie White of the Miracles brought him to Motown records, where Berry Gordy signed him on the spot. Wonder's third single, "Fingertips-Part Two," shot to the top of the Billboard Hot 100 in the summer of 1963. Since then, Stevie Wonder has developed into one of the greatest pop composers and vocalists of our time. His songs, such as "For Once in My Life," "Signed, Sealed, Delivered, I'm Yours" and "You Are the Sunshine of My Life," appeal to a wide range of the public taste. Almost all of his albums have sold enough to qualify for gold records. The one notable exception was 1977's "Journey Through the Secret Life of Plants," a mostly instrumental album which failed to catch on with the public.
http://www.motowndiscography.com/pages/Artists/Stevie.html
http://www.stevie-wonder.com/
1958-Stan Musial of the St. Louis Cardinals got the 3,000th hit of his career, a pinch-hit double off Moe Drabowsky of the Chicago Cubs. Musial finished his career in 1963 with 3,630 hits, 1,815 at home and an equal number on the road.
http://www.stan-musial.com/
1965---Top Hits
Mrs. Brown You've Got a Lovely Daughter - Herman's Hermits
Count Me In - Gary Lewis & The Playboys
Ticket to Ride - The Beatles
Girl on the Billboard - Del Reeves
1967-Slugging outfielder Mickey Mantle of the New York Yankees hit the 500th home run of his career against Stu Miller of the Baltimore Orioles. The homer propelled the Yankees to a 6-5 victory. Mantle finished his career in 1968 with 536 home runs.
http://www.mickeymantle.org/
1971 - Aretha Franklin, the 'Queen of Soul', received a gold record for her version of "Bridge over Troubled Water", originally a Paul Simon and Art Garfunkel tune.
http://webhome.globalserve.net/ebutler/
http://www.rollingstone.com/artists/default.asp?oid=457
1973---Top Hits
Tie a Yellow Ribbon Round the Ole Oak Tree - Dawn featuring Tony Orlando
You are the Sunshine of My Life - Stevie Wonder
Little Willy - The Sweet
Come Live with Me - Roy Clark
1973 - Tennis star Bobby Riggs defeated Margaret Court in a televised tennis match that was seen worldwide. He went on to face Billy Jean King, in a typical "Don King" hype, after appearing on many radio and television shows saying a man tennis player can always beat a woman tennis player. At that time Billy Jean King, his opponent was still in the closet, and she whipped his butt at the Houston Astrodome. The event allegedly brought women's tennis to the forefront as a competitive sport with a growing legion of fans. It certainly made Riggs a lot of money, plus put him on a circuit for more as the man for women to beat. Died Oct. 27,1995
http://www.washingtonpost.com/wp-srv/sports/longterm/
memories/1995/95pass5.htm
1981---Top Hits
Morning Train (Nine to Five) - Sheena Easton
Just the Two of Us - Grover Washington, Jr./Bill Withers
Bette Davis Eyes - Kim Carnes
Am I Losing You - Ronnie Milsap
1982-The Chicago Cubs, charter members of the National League won the 8,000th game in their history, beating the Houston Astros in the Astrodome,5-0. the Cubs began their existence as the Chicago White Stockings in the National Association (1871, 1874-75) and moved to the National League in 1876. The team changed its name to the Colts in 1890, to the Orphans in 1898, and the Cubs in 1902.
1984 - "The Fantasticks", playing at the Sullivan Theatre in Greenwich Village in New York City, became the longest-running musical in theatre history with performance number 10,000 on this night. "The Fantasticks" opened on May 3, 1960.
1985-During the siege of the radical group MOVE at Philadelphia, PA, police n a helicopter reportedly dropped a bomb containing the powerful military plastic explosive C-4 on the building in which the group was housed. the bomb and the resulting fire left 11 persons dead (including four children) and destroyed 61 homes.
1985 - Tony Perez became the oldest major-league baseball player to hit a grand slam home run. Perez hit the grand slam for the Cincinnati Reds -- helping the Reds to a 7-3 win over the Houston Astros. Perez was just a month shy of his 43rd birthday when he connected for the big dinger...
1985 - 'The Boss', Bruce Springsteen, married actress/model Julianne Phillips in ceremonies in Lake Oswego, OR. The couple went their separate ways in 1989. Springsteen's hit, "I'm on Fire", was in the top ten when the couple tied the wedding knot. Springsteen remarried in June of 1991, this time to a member of his E Street Band, Patti Scialfa. Despite his popularity, Springsteen has never had a number one song. His closest to the top of the pop music charts was a four-week stay at number two with "Dancing in the Dark" (June/July, 1984). Springsteen has had 11 hits in the top ten.
http://www.brucespringsteen.net/
http://www.springstomania.com/content.html
http://www.nj.com/springsteen/
1989---Top Hits
I'll Be There for You - Bon Jovi
Real Love - Jody Watley
Forever Your Girl - Paula Abdul
Is It Still Over? - Randy Travis
1991-A way ahead of its time, Apple introduced an improved version of its Macintosh system software, called System 7.0, on this day in 1991. The new system let all Macintoshes share files in a network without the intervention of a server, and it also introduced "balloon help"-pop-up text windows offering helpful hints.
--------------------------------------------------------------

Baseball Poem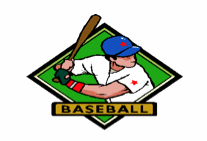 Sign Near Bleachers Entrance
To
discriminate
against a
player based
soley on
the color
of his
uniform

is highly
recommended
Written by Dan Zamudio, published in his book
"Catcher in the Wry" Baseball Poems
Published by McFarland & Company
--------------------------------------------------------------

SuDoku
The object is to insert the numbers in the boxes to satisfy only one condition: each row, column and 3x3 box must contain the digits 1 through 9 exactly once. What could be simpler?
http://leasingnews.org/Soduku/soduko-main.htm
--------------------------------------------------------------

Daily Puzzle
How to play:
http://www.setgame.com/set/puzzle_frame.htm
Refresh for current date:
http://www.setgame.com/set/puzzle_frame.htm
--------------------------------------------------------------


http://www.gasbuddy.com/
http://www.gasbuddy.com/GB_Map_Gas_Prices.aspx
http://www.gasbuddy.com/GB_Mobile_Instructions.aspx
--------------------------------------------------------------

Weather
See USA map, click to specific area, no commercials
--------------------------------------------------------------

Traffic Live---
Real Time Traffic Information
You can save up to 20 different routes and check them out with one click,
or type in a new route to learn the traffic live
--------------------------------