Interviewing Leasing Professionals With Proven Track Record and Established Book of Business. Envision Provides: 1) Established Funding Sources, 2) Fun Working Environment, 3) Full Benefits (Health Insurance, 401k),
4) Aggressive Commission Structure.
Resumes To: careers@envisioncapitalgroup.com,
Contact: Jeff Edwards (949) 225-1712
Envision Capital Group is dedicated to providing the best in class products and service to our employers, customers, vendors and partners in the small and middle ticket commercial finance industry. With over 50 years of combined experience we have the knowledge, skills, abilities and relationships to help you reach your goals.
Wednesday, May 5, 2010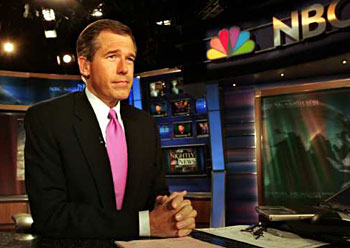 TV Journalist Brian Williams born May 5, 1959, presently NBC News Anchorman and Managing Editor. Williams began his broadcasting career at KOAM-TV in Pittsburg, Kansas in 1981. A year later he moved back to Washington, D.C. and worked at WTTG-TV as general assignment reporter. After several other TV news assignments, he became NBC News chief White House correspondent, as well as host of The News with Brian Williams on CNBC and MSNBC. In December 2004, Williams succeeded Tom Brokaw as anchor of NBC Nightly News. He is a frequent guest on the Today Show. See his other TV show activity in the url below:
http://www.imdb.com/name/nm1047419/

Headlines---
Intl. Leasing Industry pays tribute to Mike Fleming
Archive, May 5, 2006
Classified Ads---Controller
Sheldon Player Free for Now
Story Credit Lessors
Sales makes it Happen---by Bob Teichman, CLP
Choices
Classified ads---Help Wanted
SST Board Debates Compensation
Prepares for Federal Legislation
Lion to guard the Garage in New Mexico
Leasing Industry Recruiters
Classified ads—Leasing Attorneys
Sherman Oaks, California---Adopt a Dog
-by Charlie Lester and Kit Menkin, Sept., 2000
* * * Sierra Cities Special Report * * *
News Briefs---
Greek Woes Hit Asian Shares, Euro Down
Penske orders 600 Swedish Volvo's-Buy American?
Jobs' million-selling baby: iPad makes good
Murdoch: iPad subs more profitable than Kindle
All Hollywood Video stores closing
You May have Missed--
Sports Briefs---
"Gimme that Wine"
Today's Top Event in History
This Day in American History
Baseball Poem
SuDoku
Daily Puzzle
GasBuddy
Weather, USA or specific area
Traffic Live----

######## surrounding the article denotes it is a "press release"

[headlines]
--------------------------------------------------------------

[headlines]
--------------------------------------------------------------

[headlines]
--------------------------------------------------------------

[headlines]
--------------------------------------------------------------

[headlines]
--------------------------------------------------------------

[headlines]
--------------------------------------------------------------

[headlines]
--------------------------------------------------------------

[headlines]
--------------------------------------------------------------

[headlines]
--------------------------------------------------------------

[headlines]
--------------------------------------------------------------

[headlines]
--------------------------------------------------------------

[headlines]
--------------------------------------------------------------

[headlines]
---------------------------------------------------------------

[headlines]
----------------------------------------------------------------
Today in History
[headlines]
----------------------------------------------------------------
This Day in American History
1494-- Columbus discovered Jamaica in 1494, meeting the Arawak Indians, who reportedly celebrated the event with a rum drink. He would eventually enslave or kill all on the many islands by disease or violence.
http://www.picturehistory.com/find/p/1405/mcms.html
http://www.hartford-hwp.com/archives/41/038.html
http://www.webster.edu/~corbetre/haiti/history/precolumbian/tainover.htm
1847-The American Medical Association was organized at a meeting at Philadelphia attended by 250 delegates. This was the first national medical convention in the US.
1864- The forces of Union General Ulysses S. Grant and Confederate General Robert E. Lee clash in the Wilderness, beginning an epic campaign for the capture of the Confederacy capital. Lee had hoped to meet the Federals, who plunged into the tangled Wilderness west of Chancellorsville, Virginia, the day before, in the dense woods in order to mitigate the nearly two-to-one advantage Grant possessed as the campaign opened. For the next six weeks the battle continued off and on.
1867- Nelly Bly (Elizabeth Cochran Seaman) - U.S. journalist. The first woman superstar of journalism, NB was a fighter for women's rights and the underdog. She once feigned insanity to get inside asylum to expose the dismal conditions for the emotionally ill. Her fame, however, rests on a publicity race around the world to beat the 80-day around the world fictional trip authored by Jules Verne. Her career that started at $5 a week and reached a high point of $25,000 a year. Her first articles were about the slum life of her home area of Pittsburgh and the dismal conditions forced on the working girls of the city because of low wages and social stigmas. She then went to Mexico where she wrote of the poor there and the overt official corruption that kept so much of the culture in poverty while making others super rich.. She was expelled from Mexico when the articles appeared. The articles were later collected in Six Months in Mexico (1888). She moved to New York to work for Joseph Pulitzer's New York World at a much higher salary. Her first assignment was feigning insanity and being committed to an asylum. Her exposes resulted in a grand jury hearing and some changes in care of the insane. The articles were collected in Ten Days in a Mad House (1887) Her career included exposes of sweatshops, the jail system (she was arrested after pretending to shoplift), and even the briberies inherent in the lobbying system that influences legislatures. Then came her high publicized trip around the world to break the Jules Verne fictional record of "Around the World in 80 Days." Traveling alone on whatever transportation was available, she sent back dispatches that were eagerly read by the public so that when she returned to New York in 72 days, 6 hours and 11 minutes, she was the most famous woman in America - perhaps in the world. She published her exploits in a successful Nellie Bly's Book: Around the World in Seventy-two Days 1890). She was 23 years old. She also described using a diving bell to descend into the ocean and then floating above the earth in a balloon. Her real name was Elizabeth Cochran Seaman. The pen name "Nellie Bly" came from a Stephen Foster song.
1891- the world-famous Carnegie Hall opened in New York. Among the opening night attractions ... Tchaikovsky conducting his "Marche Solennelle." On this date in 1991, a 100th birthday celebration for the hall included two concerts, featuring the likes of violinist Isaac Stern, tenor Placido Domingo, soprano Jessye Norman, cellist Mstislav Rostropovich and conductor Zubin Mehta.
1893-Stock Market Crash: Wall Street stock prices took a sudden drop. By the end of the year 600 banks had closed. The Philadelphia and Reading, the Erie, the Northern Pacific, the Union Pacific and the Atchison, Topeka and Santa Fe railroads had gone into receivership; 15,000 other businesses went into bankruptcy. Other than the "Great Depression" of the 1930s, this was the worst economic crisis in US history; 15-20 percent of the workforce was unemployed.
1895- Peggy Margaret Francis Bacon - U.S. artist. Her main media were painting, dry point etching, and lithography. PFB once gave up painting because her husband derided her and made her think her efforts were inadequate. She was able to fashion a great career in caricatures and book illustrations. Her work was often featured in the New Yorker magazine. She resumed serious painting after her divorce at age 45. At age 80, in 1975, she became the first living woman to be given a retrospective at the National Museum of American Art. Her witty, much praised caricatures of the famous of her era were collected in the best-seller Off With Their Heads (1934).
1903-James Beard birthday, the Father of American Cooking was born at Portland, OR. In a long and busy culinary career, he penned more than 20 classic cookbooks, appeared on television's first cooking show in 1946 and was an enthusiastic ambassador for the American style of cooking. He died Jan. 21, 1985. His Greenwich Village brownstone is America's only culinary historic landmark and serves as the headquarters of the James Beard Foundation.
1904-Baseball's Perfect Game: Denton T. "Cy" Young pitched baseball's first perfect game, not allowing a single opposing player to reach first base. Young's outstanding performance led the Boston Americans in a 3-0 victory over Philadelphia in the American League. The Cy Young Award for pitching was named in his honor.
1925- High school science teacher John Scopes was arrested for teaching evolution in one of Tennessee's public schools
http://lcweb2.loc.gov/ammem/today/today.html
1936-The first bottle with a screw cap and a pour lip was patented by Edward A. Ravenscroft, Glencoe, Il. The bottles were manufactured by the Abbott Laboratories, North Chicago, Il.
1938-Soul singer Johnnie Taylor was born in Crawfordville, Arkansas. One of the mainstays of the Stax-Volt label in Memphis during the late '60s, his best known recording is his 1968 million-seller "Who's Making Love?"
1942- Country superstar Tammy Wynette, whose real name is Virginia Wynette Pugh, was born in rural Mississippi, near Tupelo. "D-I-V-O-R-C-E" and "Stand By Your Man," which is also the title of her autobiography, are typical of her country ballads, backed by the lush orchestral arrangements of Billy Sherrill. "Stand By Your Man," which topped the country charts in 1968, was the biggest-selling single by a woman in the history of country music. Her other number-one hits include "The Ways to Love a Man" from 1969, "He Loves Me All the Way" from 1970 and "We're Gonna Hold On," a 1973 duet with George Jones. Wynette and Jones were married from 1968 to 1975. In 1992, she teamed up with pop-pranksters The KLF. Together they scored a modest hit with a reworking of "Stand by your Man", called "Justified and Ancient (Stand by the Jams)."
1945 - In Lakeview, Oregon, Mrs. Elsie Mitchell and five neighborhood children are killed while attempting to drag a Japanese balloon out the woods. Unbeknownst to Mitchell and the children, the balloon was armed, and it exploded soon after they began tampering with it. They were the first and only known American civilians to be killed in the continental United States during World War II. The U.S. government eventually gave $5,000 in compensation to Mitchell's husband, and $3,000 each to the families of Edward Engen, Sherman Shoemaker, Jay Gifford, and Richard and Ethel Patzke, the five slain children. The news was never printed in newspapers and other balloons were handled by the army. The Japanese were unaware that the balloons reached the United States. The explosive balloon found at Lakeview was a product of one of only a handful of Japanese attacks against the continental United States, which were conducted early in the war by Japanese submarines and later by high-altitude balloons carrying explosives or incendiaries. In comparison, three years earlier, on April 18, 1942, the first squadron of U.S. bombers dropped bombs on the Japanese cities of Tokyo, Kobe, and Nagoyo, surprising the Japanese military command, who believed their home islands to be out of reach of Allied air attacks. When the war ended on August 14, 1945, some 160,000 tons of conventional explosives and two atomic bombs had been dropped on Japan by the United States. Approximately 500,000 Japanese civilians were killed as a result of these bombing attacks.
1945 - The War Department announces that about 400,000 troops will remain in Germany to form the US occupation force and 2,000,000 men will be discharged from the armed services, leaving 6,000,000 soldiers serving in the war against Japan.
1946—Birthday trumpet player, composer Jack Walrath
http://shopping.yahoo.com/shop?d=product&id=1927006563&clink=dmmu.artist&a=b
http://www.jackwalrath.com/bio.htm
1949---Top Hits
Cruising Down the River - The Blue Barron Orchestra (vocal: ensemble)
Forever and Ever - Perry Como
Again - Doris Day
Lovesick Blues - Hank Williams
1949-"Stop the Music" Premiers. ABC's prime-time musical-game show hosted by Bert Parks. Featured the singing talents of Kay Armen, Jimmy Blaine, Betty Ann Grove, Estelle Loring, Jaye P. Morgan and June Valli, and the dancing numbers of Sonja and Courtney Van Horne. Harry Salter conducted the band.
1955- - The musical, "Damn Yankees" opened in New York City for a successful run of 1,019 performances. The show, at the 42nd Street Theatre mixed both baseball and ballet. It is an adaptation of the book, "The Year the Yankees Lost the Pennant". Gwen Verdon starred in the role of Lola. Whatever Lola wants Lola gets including the Tony for Best Actress in a musical for her performance. My mother took me to the matinee and Ray Walton as the devil was my favorite.
1955 -Dodger rookie hurler Tommy Lasorda, making his major league debut, ties a record by throwing three wild pitches in the first inning of a 4-3 victory over the Cardinals. The future Dodger Hall of Fame skipper doesn't get the decision and will end his playing days after the 1956 season with a lifetime record of 0-4.
1957---Top Hits
All Shook Up - Elvis Presley
School Day - Chuck Berry
A White Sport Coat (And a Pink Carnation) - Marty Robbins
Gone - Ferlin Husky
1961- Astronaut Alan B. Shepard Jr. became America's first space traveler as he made a 15-minute suborbital flight in a capsule launched from Cape Canaveral
http://www.nytimes.com/learning/general/onthisday/big/0505.html
1962 -"West Side Story" soundtrack album goes to #1 & stays #1 for 54 weeks which is more than 20 weeks longer than any other album
1962 - No. 1 Billboard Pop Hit: "Soldier Boy," The Shirelles.
1965---Top Hits
Mrs. Brown You've Got a Lovely Daughter - Herman's Hermits
I Know a Place - Petula Clark
I'll Never Find Another You - The Seekers
This is It - Jim Reeves
1966-- Willie Mays hit home run number 512 of his career. The San Francisco Giants' superstar became the greatest home run hitter in the National League to that time.
1967-"San Francisco" by Scott McKenzie enters the charts and will eventually hit #4. The song became kind of an anthem during the hippie movement.
1968-Buffalo Springfield played its final show in Long Beach, California. There were reports of persistent squabbling between group members Stephen Stills and Neil Young. But Stills and Young would go on to form Crosby, Stills, Nash and Young with David Crosby and Graham Nash. Buffalo Springfield was together only two years and released just three albums, but their 1967 hit "For What It's Worth" became an anthem for the hippie generation.
1973-Secretariat, ridden by Ron Turcotte, won the Kentucky Derby in record time of 1:59.2 "Big Red," as he was known, beat Sham by 2 ½ lengths and went on to win the Triple Crown.
1970 - No. 1 Billboard Pop Hit: "American Woman," Guess Who.
1973---Top Hits
Tie a Yellow Ribbon Round the Ole Oak Tree - Dawn featuring Tony Orlando
The Cisco Kid - War
Little Willy - The Sweet
Behind Closed Doors - Charlie Rich
1973-- the University of Miami breaks away from the unstated but clearly understood rules and offers the first athletic scholarship ever made to an American WOMAN (Terry Williams). YES - the date was 1973.
1978-Pete Rose of the Cincinnati Reds got the 3,000 th hit of his career, a single off Steve Rogers of the Montréal Expos. Rose played in the majors form 1963 through 1986 and wound up with 4,256 hits, more than any other player.
1979-Thirteen years after the original duo of Peaches and Herb split up, Herb Feemster teamed up with a new Peaches, Linda Greene, to enjoy a four week run at #1 on the US singles chart with "Reunited".
1979-28 year old Suzi Quatro reached #5 on the Hot 100 with a duet with Chris Norman called "Stumblin' In". It would be the only time she cracked the Top 40.
1981---Top Hits
Morning Train (Nine to Five) - Sheena Easton
Just the Two of Us - Grover Washington, Jr./Bill Withers
Being with You - Smokey Robinson
Rest Your Love on Me - Conway Twitty
1981 - Mobile, Alabama had its worst flash flooding ever as thunderstorms unloaded 8 to 16 inches of rain over the metro area in a couple of hours. Damage was set at 36 million dollars.
1982 - No. 1 Billboard Pop Hit: "Chariots of Fire," Vangelis. The performer, whose real name is Evangelos Papanthanassiou, wins an Academy Award for the score to the film "Chariots of Fire."
1986 - Sacramento, California hit the 100 degree mark, breaking the previous record for this day of 92 degrees which was set in 1944. This is the earliest in the season Sacramento has hit the 100 mark.
1987 - Unseasonably hot weather prevailed in the western U.S. A dozen cities in California reported record high temperatures for the date. Afternoon highs of 93 degrees at San Francisco, 98 degrees at San Jose, 100 degrees at Sacramento, and 101 degrees at Redding, were the warmest of record for so early in the season. The high of 94 degrees at Medford OR was also the warmest of record for so early in the season.
1989---Top Hits
Like a Prayer - Madonna
I'll Be There for You - Bon Jovi
She Drives Me Crazy - Fine Young Cannibals
Young Love - The Judds
1989 - Thunderstorms swept across Georgia and the Carolinas during the late afternoon and evening hours spawning seventeen tornadoes. A tornado at Toccoa GA injured 15 persons, and a tornado at Chesnee SC killed two persons and injured 35 others. Five tornadoes in North Carolina accounted for five deaths, 88 injuries, and sixty million dollars damage. Thunderstorms also produced baseball size hail at Lake Murray SC, and wind gusts to 78 mph at Brooklyn MD.
1990 - A strong Pacific cold front moving rapidly inland caused weather conditions at the east end of the Strait of Juan de Fuca in Washington State to quickly change from sunny and calm to westerly winds of 60 mph and ten-foot waves. Three recreational fishing boats capsized in heavy seas off Port Angeles resulting in five deaths. In California, temperatures soared above 90 degrees across much of the state. The high of 101 degrees in downtown Los Angeles was eight degrees hotter than their previous record for the date
1993- Microsoft announced it would bundle its popular database software, Microsoft Access, with its Microsoft Office package, which already included MS Word and Excel. Microsoft's competitors, including Lotus and WordPerfect, also added database software to their office software suites.
1995 -a supercell thunderstorm rapidly developed just ahead of a fast moving bow echo squall line and blasted Tarrant County, Texas. Large hail up to 5 inches in diameter, driven by 80 mph winds, caused a tremendous amount of damage. 10,000 people were caught out in the open at Mayfest in Downtown Forth Worth, resulting in 109 injuries from the large hail. Torrential rains of up to 3 inches in 30 minutes and 5 inches in one hour across Dallas caused unprecedented flash flooding, resulting in 16 deaths. Total damage in Forth Worth alone was estimated at 2 billion dollars, making this the costliest thunderstorm event in U.S. history. This was the third severe hailstorm to Strike the area in only a little over a month.
1997-- Crosby, Stills and Nash helped mark the 27th anniversary of the Kent State University shootings with a concert at the Ohio campus. The group performed their hit "Ohio," written by Neil Young after the killings of four students by National Guardsmen during an anti-war demonstration on May 4th, 1970.
1999 - At the 34th annual Academy of Country Music Awards, Garth Brooks is named artist of the decade, Dixie Chicks' critically acclaimed multiplatinum debut "Wide Open Spaces," is named album of the year, and Faith Hill wins top female vocalist, as well as single and video of the year honors for "This Kiss."
2000 -Cardinal first baseman Mark McGwire hits the longest home run in the 30- year history of Riverfront/Cinergy Field, but the 473-foot shot isn't enough as Ken Griffey Jr.'s homer leads the Reds past St. Louis, 3-2.
2005 - Mavis Staples and Charlie Musselwhite lead the field with three trophies each at the 26th W.C. Handy Awards, held in Memphis.
NBA Finals Champions This Date
1969 Boston Celtics
Stanley Cup Champions This Date
1966 Montréal Canadiens

[headlines]
--------------------------------------------------------------

--------------------------------------------------------------

SuDoku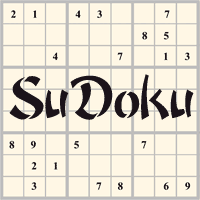 The object is to insert the numbers in the boxes to satisfy only one condition: each row, column and 3x3 box must contain the digits 1 through 9 exactly once. What could be simpler?
http://leasingnews.org/Soduku/soduko-main.htm
--------------------------------------------------------------

Daily Puzzle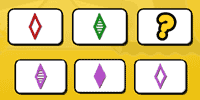 How to play:
http://www.setgame.com/set/puzzle_frame.htm
Refresh for current date:
http://www.setgame.com/set/puzzle_frame.htm
--------------------------------------------------------------


http://www.gasbuddy.com/
http://www.gasbuddy.com/GB_Map_Gas_Prices.aspx
http://www.gasbuddy.com/GB_Mobile_Instructions.aspx
--------------------------------------------------------------

Weather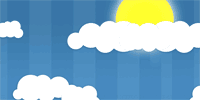 See USA map, click to specific area, no commercials
--------------------------------------------------------------

Traffic Live---
Real Time Traffic Information
You can save up to 20 different routes and check them out with one click,
or type in a new route to learn the traffic live
--------------------------------