Friday, May 7, 2010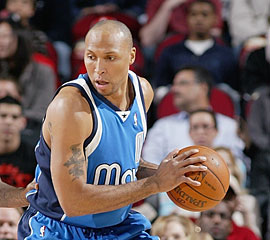 Basketball Player Shawn Dwayne Marion born May 7, 1978 Waukegan, Illinois. Nicknamed "The Matrix" by TNT. 2010 with the Dallas Mavericks. Don't ask Bernie Boettigheimer, CLP, if he is going to stay. Bernie's disappointed with the whole team now.
http://www.matrix31.com/

Headlines---
Attention: See UCC's Allied Health
Classified Ads---Operations
Marlin turns it Around!
by Christopher Menkin
Resource America "repositioning our leasing company"
by Christopher Menkin
Leasing Schools/Franchisors List—Only Three Now
Cartoon---California Wine
Classified Ads---Help Wanted
Dennis Brown Summary Streamline Sales Tax Report
Iron Man 2/Babies/Mother's Day DVD Tips
Invictus/Edge of Darkness/Film Noir Collection
Fernando Croce Movie/DVD Reviews
Leasing Conference---Up-date
Culver City, California -- Adopt-a-Dog
Cartoon --- Dog Psychiatrist
Charlie Lester Explains Start Private Label Program
Classified ads—Operations / Remarketing / Repossessions
News Briefs ---
Market Drop Fueled by a Crisis, Anxiety and an Error
High-Speed Trading Glitch Costs Investors Billions
Asian markets jolted by Eurozone debt fears
86% Banks move away from Commercial Real Estate loans
Senate vote defeats move to cut financial watchdog powers
Geithner/Paulson say more financial regulation needed
Bernanke: Fed is working to get credit to small business
Mortgage rates dip for 2nd week
Forecasting the Recovery for Banks' Loan Losses
You May have Missed--
Sports Briefs---
"Gimme that Wine"
Today's Top Event in History
This Day in American History
Baseball Poem
SuDoku
Daily Puzzle
GasBuddy
Weather, USA or specific area
Traffic Live----

######## surrounding the article denotes it is a "press release"
[headlines]
--------------------------------------------------------------

[headlines]
--------------------------------------------------------------

[headlines]
--------------------------------------------------------------

[headlines]
--------------------------------------------------------------

[headlines]
--------------------------------------------------------------

[headlines]
--------------------------------------------------------------

[headlines]
--------------------------------------------------------------

[headlines]
--------------------------------------------------------------

[headlines]
--------------------------------------------------------------

[headlines]
--------------------------------------------------------------

[headlines]
--------------------------------------------------------------

[headlines]
--------------------------------------------------------------

[headlines]
--------------------------------------------------------------

[headlines]
---------------------------------------------------------------
Classified ads—Operations / Remarketing / Repossessions
Operations: Houston, TX
Silverlake Inspections LLC is an independent contracting company for real estate and equipment verification with pictures.
Email: jimh05@sbcglobal.net

Operations: Portland , OR
Portfolio Financial Servicing Company provides state of the art portfolio servicing for portfolios of all sizes. 800-547-4905 sales@pfsc.com
Operations: Roseburg, OR
Tired of paying a full time documentation person? Try outsourcing. Ideal for anywhere in the USA. E-mail or Call Trina Drury
541-673-4116 or 541-784-7973.
email: doc_prep@yahoo.com


Remarketing: Nassau Asset Management Specializing in: Repossession, remarketing, plant and fleet liquidation, skip tracing and collections. All types of equipment. Over 160 locations nationwide. We will tailor any remarketing program to your specific requirements. www.nasset.com
Contact: ECast@nasset.com
ELA,NAB T ,EAEL,NAELB,UAEL
Repossessions: Canada
Cease Bailiff Services Incorporated:
Asset Investigation/Tracing; Asset Recoveries; Asset Protection/Security
Asset Liquidations/Sales; Ottawa, Canada; www.ceasebailiff.ca dave@ceasebailiff.ca; Phone 613 898 7376 ; Fax 613 225 2452

Remarketing: Los Angeles, CA
Video, Audio, Film, Computer, IT, Test, Presentation Equipment
We pay cash / 3 million in buying power /Quick Quotes
UBG 800-570-5224
jon@usedvideo.org

Leasing Industry Outsourcing (Providing Services and Products)

All "Outsourcing" Classified ads (advertisers are both requested and responsible to keep their free ads up to date:
http://www.leasingnews.org/Classified/Outsourcing/Outsourcing.htm
How to Post a free "Outsourcing" classified ad:
http://www.leasingnews.org/Classified/Outsourcing/Outsourcing-post.htm
[headlines]
---------------------------------------------------------------

[headlines]
----------------------------------------------------------------
Today in History
[headlines]
----------------------------------------------------------------
This Day in American History
1700-The population of the colonies was sparsely scattered over the large area of the colonies with poor roads and communications. Below the Delaware River, an isolated farm was the usual settlement, save for Charleston, which had about 250 families. Philadelphia had approximately 700 houses, New York about 5,000 inhabitants, Newport less than 2000, and Boston, the largest city, 7000. There were approximately 275,000 inhabitants in the colonies.
1700—William Penn beings monthly meetings for Blacks advocating emancipation.
http://xroads.virginia.edu/~CAP/PENN/pnintro.html
http://www.2020site.org/penn/
1789-Celebrating the inauguration of George Washington, the first Presidential Inaugural Ball was held at New York, NY., the Assembly Rooms, on the east side of Broadway, a little way north of Wall Street. A medallion portrait of President George Washington in profile on a fan was presented as a souvenir to the ladies.
1818- Juliet Ann Opie Hopkins birthday - Although she actually did the job of supervising the Chimborazo Hospital during the Civil War, her husband got the title of hospital supervisor (and the money) because the Alabama legislature refused to recognize a women in any professional capacity. She actually went onto the battlefields to minister to the Confederate wounded and was wounded herself. She was buried with full military honors at Arlington National Cemetery.
http://www.arlingtoncemetery.com/jhopkins.htm
1840 - The Great Natchez, Mississippi Tornado, the most deadly and destructive in early United States history, left the city in ruins. 317 people were killed, most of them along the water front.
1864—Until May 20th, General Grant continued to hammer at General Lee's waning forces; known as the Spotsylvania campaign. After the Wilderness, Grant's and Meade's advance on Richmond by the left flank was stalled at Spotsylvania Court House on May 8. This two-week battle was a series of combats along the Spotsylvania front. The Union attack against the Bloody Angle at dawn, May 12-13, captured nearly a division of Lee's army and came near to cutting the Confederate army in half. Confederate counterattacks plugged the gap, and fighting continued unabated for nearly 20 hours in what may well have been the most ferociously sustained combat of the Civil War. On May 19, a Confederate attempt to turn the Union right flank at Harris Farm was beaten back with severe casualties. Union generals Sedgwick (VI Corps commander) and Rice were killed. Confederate generals Johnson and Steuart were captured, Daniel and Perrin mortally wounded. On May 21, Grant disengaged and continued his advance on Richmond. While considered inconclusive as there were no winners, Lee did not stop Grant's march toward Richmond and the overall plan to cut off supplies to troops from all ports. Grants 100,000 troops met Lee's 52,000 and the Northern politicians were not happy there was not a victory. The causality count for the Union Army was 18,000 and the Confederate: 12,000. With little money, no support from Europe, ports from Texas, Louisiana, Florida, and going up the coast being captured by the North, including Mississippi, what little supplies could not reach the dwindling number of soldiers. Almost 1/2 of Confederate soldiers were wounded, captured, killed, or died from disease. By war's end, over 2,000,000 volunteers had joined the Union army. Of the 425 Confederate generals, 146 were graduates of West Point. Almost 1/3 of US Army officers resigned to serve the Confederacy. In reality, the Southern army was ill-equipped, had limited supplies ( even shoes as many found dead at Gettysburg were shoeless), and was greatly outnumbered. In addition, many were not in favor of slavery controlled mostly by large plantation owners. The issue to secede was controversial in many Southern states.
1878-African-American Joseph R Winters patents the mobile fire escape to be placed on "fire engine trucks."
http://www.ncat.edu/~childres/fireescape.html
1892-birthday of Archibald MacLeish, American poet and Librarian of Congress (1939-44), born at Glencoe, IL. MacLeish, who was also a play writer, Pulitzer Prize winner, editor, lawyer, professor and farmer, died at Boston, MA, April 20, 1982.
http://memory.loc.gov/ammem/today/may07.html
1894- Pioneer country musician George Riley Puckett was born in Alpharetta, Georgia. Puckett was one of the most popular hillbilly singer- guitarists of the 1920's and '30s. He was the first hillbilly artist to yodel on record - he did so at his debut session in 1924. Puckett was a member of the Skillet Lickers, the best-known hillbilly band of the period.
http://www.vh1.com/artists/az/puckett_riley/bio.jhtml
1901-birthday of Gary Cooper, Frank James Cooper, Helena, MT. He changed his name to Gary at the start of his movie career. He is best known by baseball fans for his portrayal of Lou Gehrig in The Pride of the Yankees. Other films included Wings, The Virginian, The Plainsman, Beau Geste, Sergeant York ( for which he won this first Academy Award), High Noon ( winning his second Oscar for best actor ), the Court Marital of Billy Mitchell and Friendly Persuasion. He died May 13, 1961, at Hollywood, CA.
http://themave.com/Cooper/
1907-Bloody Tuesday in San Francisco. The Street Car-men were among the most militant of San Francisco workers as they struck in five of the six years from 1902 to 1907, leading to the violent gunfight that erupted on this day, with two deaths.
1915-Birtish passenger liner Lusitania on its return from New York to Liverpool, carrying nearly 2,000 passengers, was torpedoed by a German submarine off the coast of Ireland, sinking within minutes. 1,198 lives were lost. U.S. President Wilson sent note of protest to Berlin on May 13, but Germany, which had issued warnings in advance, pointing to Lusitanai's cargo of ammunition to Britain. US maintained "neutrality" for the time being.
http://memory.loc.gov/ammem/today/may07.html
1922- Darrin McGavin Birthday Darrin McGavin is perhaps best known in the movies for his role in "Man with the Golden Arm, " and for the first television series, "Mickey Spillane's Mike Hammer" but is perhaps remembered for his short lived series as a reporter named "Kolchak" on the "Night Stalker."
1922-birthday of pianist Roy Hall, Big Stone Gap, VA
1926-tenor saxophone Herbie Steward born, Los Angeles, CA.
1926-birthday of drummer Kansas City Red ( Arthur Stevenson), Drew, MS
1927--Birthday of Ruth Prawer Jhabvala, German-born American author whose Heat and Dust (1975) won the Brooker award for fiction. She won academy awards for best adapted screenplay for her script of Room with a View and for Howard's End.
1931- 1950's pop vocalist Teresa Brewer was born in Toledo, Ohio. She was a radio star on the "Amateur Hour" at the age of five, and was only 19 when she had her first million-seller, "Music, Music, Music," in 1950. Her other million-selling hits in the pre-rock 'n' roll era included "Till I Waltz Again With You," "Ricochet" and "Let Me Go Lover
http://www.teresafans.org/
1933-birthday of John Constantine ( Johnny) Unitas, pro Football Hall of Fame quarterback, born Pittsburgh, PA.
1941 - Glenn Miller records, "Chattanooga Choo Choo" ( Bluebird). http://www.mamarocks.com/chattanooga_choo_choo.htm http://www.parabrisas.com/m_millerg1.html
1941-Paul Quinchette birthday
http://www.vh1.com/artists/az/quinichette_paul/bio.jhtml
1942--WAINWRIGHT, JONATHAN M. Medal of Honor
Rank and organization: General, Commanding U.S. Army Forces in the Philippines. Place and date: Philippine Islands, 12 March to 7 May 1942. Entered service at: Skaneateles, N.Y. Birth: Walla Walla, Wash. G.O. No.: 80, 19 September 1945. Citation: Distinguished himself by intrepid and determined leadership against greatly superior enemy forces. At the repeated risk of life above and beyond the call of duty in his position, he frequented the firing line of his troops where his presence provided the example and incentive that helped make the gallant efforts of these men possible. The final stand on beleaguered Corregidor, for which he was in an important measure personally responsible, commanded the admiration of the Nation's allies. It reflected the high morale of American arms in the face of overwhelming odds. His courage and resolution were a vitally needed inspiration to the then sorely pressed freedom-loving peoples of the world.
1943-birthday of Thelma Houston, Leland, MS
http://www.soulwalking.co.uk/Thelma%20Houston.html
1943-The Liberty Ship George Washington Carver launched.
http://ssbn656.20m.com/liberty_frighter_gwc.html
http://inventors.miningco.com/library/weekly/aa041897.htm
1945 - Baseball owner Branch Rickey announced the organization of the United States Negro Baseball League, consisting of six teams.
http://memory.loc.gov/ammem/jrhtml/branch.html
http://creativequotations.com/one/1492.htm
1945- Russian, American, British and French ranking officers crossed into a second-floor recreation room of a small red brick schoolhouse ( which served as General Eisenhower's headquarters ) at Reims, Germany. Representing Germany, Field Marshal Alfred Jodl signed an unconditional surrender of all German fighting forces. After a signing that took almost 40 minutes, Jodl was ushered into Eisenhower's presence. The American general asked the German if he fully understood what he had signed and informed Jodl that he would be held personally responsible for the any deviation from the terms of surrender, including the requirement that German commanders sign a formal surrender to the USSR at a time and place determined by that government.
http://www.nytimes.com/learning/general/onthisday/big/0507.html#article
1945---SCHWAB, ALBERT EARNEST --- Medal of Honor
Rank and organization: Private First Class, U.S. Marine Corps Reserve. Born: 17 July 1920, Washington, D.C. Entered service at: Tulsa, Okla. Citation: For conspicuous gallantry and intrepidity at the risk of his life above and beyond the call of duty as a flamethrower operator in action against enemy Japanese forces on Okinawa Shima in the Rykuyu Islands, 7 May 1945. Quick to take action when his company was pinned down in a valley and suffered resultant heavy casualties under blanketing machinegun fire emanating from a high ridge to the front, Pfc. Schwab, unable to flank the enemy emplacement because of steep cliffs on either side, advanced up the face of the ridge in bold defiance of the intense barrage and, skillfully directing the fire of his flamethrower, quickly demolished the hostile gun position, thereby enabling his company to occupy the ridge. Suddenly a second enemy machinegun opened fire, killing and wounding several marines with its initial bursts. Estimating with split-second decision the tactical difficulties confronting his comrades, Pfc. Schwab elected to continue his l-man assault despite a diminished supply of fuel for his flamethrower. Cool and indomitable, he moved forward in the face of a direct concentration of hostile fire, relentlessly closed the enemy position and attacked. Although severely wounded by a final vicious blast from the enemy weapon, Pfc. Schwab had succeeded in destroying 2 highly strategic Japanese gun positions during a critical stage of the operation and, by his dauntless, single-handed efforts, had materially furthered the advance of his company. His aggressive initiative, outstanding valor and professional skill throughout the bitter conflict sustain and enhance the highest traditions of the U.S. Naval Service.
1946-William H. Hastie is inaugurated as the first Black governor of the Virgin Island. http://www.tnstate.edu/library/digital/hastie.htm
1947-The first regularly scheduled television drama was "Kraft Television Theater, " telecast on the National Broadcasting Company's network form May 7, 1947 to October 1,1958, from 7:30pm to 8:30PM. The program ran for eleven years, during which time it present 650 plays that required 5,236 sets and the participation of 3,955 actors. The first drama was " Double Door," starring John Baragrey. The shows were live.. Among the playwrights getting their big breaks were: Rod Serling, Paddy Chayefsky and Tad Mosel. Some of the show's most notable plays included: " the Easy Mark" (1951) with Jack Lemmon," Double Ivory" (1953) with Lee Remick, " To Live in Peace(1953) with Anne Bancroft," "The Missing Years,"(1954) with Anthony Perkins and Mary Astor, " Alice in Wonderland" (1954) with Robin Morgan, Art Carney, Edgar Bergen and Charlie McCarthy," and " A Profile in Courage,"(1956) with our neighbor on Latimer Road in the Pacific Palisades James Whitmore. The last play was based on a book by Senator John F. Kennedy, who also appeared on the program to introduce the drama.
1951-one of television's earliest popular game shows "Strike It Rich" premiered. The downtrodden and the poverty-stricken showed up on this game show to tell their sob stories. Whoever received the most votes from the studio audience was declared the winner The losers were able to receive help form sympathetic viewers through a telephone "heart line." Warren Hull hosted the program. The show got in trouble with the New York City Welfare Department in 1954 when 55 of the show's hopeful contestants remained in New York and sent on welfare.
1950-Tim Russert born Buffalo, New York. After 16 years as the longest-serving moderator of NBC's "Meet the Press." He died at the age of 58 on June 13, 2008 ("Go Bills!!!")
1951- Janis Ian birthday, U.S. singer and songwriter won the 1975 Grammy when she sang so poignantly of her alienation "At Seventeen." Later she came out of the closet as a lesbian and the lyrics of the song were poignantly illuminated. She became a columnist for The Advocate magazine.
http://www.janisian.com/
http://www.nauticom.net/www/hyperguy/janis.html
http://www.siliconvalley.com/mld/siliconvalley/3914595.htm
1951 - Russia was admitted to participate in the 1952 Olympic Games by the International Olympic Committee.
1951-Birthday of, Janis Ian, U.S. singer and songwriter, who won the 1975 Grammy when she sang so poignantly of her alienation "At Seventeen." Later she came out of the closet as a lesbian and the lyrics of the song were poignantly illuminated. She became a columnist for The Advocate magazine.
1954- Vietnam's victory over France at Dien Bien Phu ended the Indochina War. This battle is considered one of the greatest victories won by a former colony over a colonial power. It is said that General Eisenhower was the first president to authorize U.S. military action following Dien Bien Phu's
fall from power.
1958 - Pianist Van Cliburn signed an artist's contract with RCA Victor Records.
1959---Top Hits
Come Softly to Me - The Fleetwoods
The Happy Organ - Dave 'Baby' Cortez
Sorry (I Ran All the Way Home) - The Impalas
White Lightning - George Jones
1959 - 103 fans packed the LA Coliseum for an exhibition game between the Los Angeles Dodgers and the New York Yankees. Sandy Koufax pitched for the Dodgers. It was Roy Campanella Night. The star catcher for the Dodgers, paralyzed in an automobile accident, was honored for his contributions to the team for many years. A three time Most Valuable Player in the National League, Campanella was permanently paralyzed in an automobile accident in December, 1958. The evening's ceremonies preceded the game, won by the Yankees, 6-2.
1961-Tony Orlando makes his first appearance on Billboard's Hot 100 with "Halfway to Paradise", which peaks at #39. He'll have one more hit next year and then won't be heard from until 1970 when he reappears with his group, Dawn.
1966 - The Mamas and The Papas made the climb to the top of the "Billboard" pop music chart with "Monday, Monday". For three weeks "Monday, Monday" stayed at the top of the pop music world. The tune was the second hit by the group -- just two months after their first, "California Dreamin'". These two songs would be the only number one hits for the group, though they made it to number two with "Dedicated to the One I Love".
http://www.angelfire.com/ma2/mamasandpapas/
1966- Simon and Garfunkel's "I Am a Rock" enters the Hot 100 -- the folk-pop duo's third chart entry. In its eleven weeks on the chart, it will peak at #3
1966-Del Shannon enters the Billboard Hot 100 for the 16th time with "The Big Hurt", which will stall at #94.
1967—Top Hits
Somethin' Stupid - Nancy Sinatra & Frank Sinatra
The Happening - The Supremes
Sweet Soul Music - Arthur Conley
Need You - Sonny James
1969 -Another beautiful day in the park in San Francisco: Grateful Dead and the Airplane performed at the Polo Field in Golden Gate Park .
1970--KAYS, KENNETH MICHAEL Medal of Honor
Rank and organization: Private First Class, U.S. Army, Headquarters and Headquarters Company, 1st Battalion, 506th Infantry, 101st Airborne Division. place and date: Thua Thien province, Republic of Vietnam, 7 May 1970. Entered service at: Fairfield, Ill. Born: 22 September 1949, Mount Vernon, Ill. Citation: For conspicuous gallantry intrepidity in action at the risk of his life above and beyond the call of duty. Pfc. (then Pvt.) Kays distinguished himself while serving as a medical aidman with Company D, 1st Battalion, 101st Airborne Division near Fire Support Base Maureen. A heavily armed force of enemy sappers and infantrymen assaulted Company D's night defensive position, wounding and killing a number of its members. Disregarding the intense enemy fire and ground assault, Pfc. Kays began moving toward the perimeter to assist his fallen comrades. In doing so he became the target of concentrated enemy fire and explosive charges, 1 of which severed the lower portion of his left leg. After applying a tourniquet to his leg, Pfc. Kays moved to the fire-swept perimeter, administered medical aid to 1 of the wounded, and helped move him to an area of relative safety. Despite his severe wound and excruciating pain, Pfc. Kays returned to the perimeter in search of other wounded men. He treated another wounded comrade, and, using his own body as a shield against enemy bullets and fragments, moved him to safety. Although weakened from a great loss of blood, Pfc. Kays resumed his heroic lifesaving efforts by moving beyond the company's perimeter into enemy held territory to treat a wounded American lying there. Only after his fellow wounded soldiers had been treated and evacuated did Pfc. Kays allow his own wounds to be treated. These courageous acts by Pfc. Kays resulted in the saving of numerous lives and inspired others in his company to repel the enemy. Pfc. Kays' heroism at the risk of his life are in keeping with the highest traditions of the service and reflect great credit on him, his unit, and the U.S. Army.
1971-Miles Davis played at the San Francisco Fillmore West
http://www.wolfgangsvault.com/miles-davis/concerts/fillmore-west-may-07-1971.html
1972- After trying and failing seven time since moving from Minneapolis in 1960, the Los Angeles Lakers won their first NBA championship, defeating the New York Knicks, 114-100., to win the series, four games to one. As the Minneapolis Lakers, the team had won five titles, the last one coming in 1954.
1975---Top Hits
He Don't Love You (Like I Love You) - Tony Orlando & Dawn
Before the Next Teardrop Falls - Freddy Fender
Chevy Van - Sammy Johns
Roll on Big Mama - Joe Stampley
1977- Steven Bishop's "On & On" is released.
1978 - No. 1 Billboard Pop Hit: "If I Can't Have You," Yvonne Elliman.
1982-A federal jury decided that the National Football League was in violation of antitrust laws when it attempted to prohibit the Oakland Raiders from moving to Los Angeles. The Raiders, an original team in the American Football League, played in Oakland from 1960 through 1981, and in Los Angeles form 1982 through 1994 after which they returned to Oakland. Owner Al Davis is still suing everyone, this time for broker promises made to get them to return. Rumor is he wants to go back to Los Angeles, and perhaps a Super Bowl win may be the key to see the Raiders stay or they leave.
1983---Top Hits
Beat It - Michael Jackson
Jeopardy - Greg Kihn Band
Let's Dance - David Bowie
Jose Cuervo - Shelly West
1984-In San Francisco, American veterans of the Vietnam War reached an out-of-court settlement with seven chemical companies in their class-action suit relating to use of herbicide "Agent Orange."
1985 - The Edmonton Oilers set a National Hockey League record for playoff wins (12). Edmonton won its second Stanley Cup with a 7-3 win over the Chicago Black Hawks.
1985 - No. 1 Billboard Pop Hit: "Crazy for You," Madonna.
1987 - Shelly Long made her last appearance as a regular on the popular "Cheers" TV show.
1987-Thirty-one cities in the western U.S. reported record high temperatures for the date. Highs of 93 degrees at Portland OR and San Jose CA were the warmest of record for so early in the season. The high of 92 degrees at Quillayute WA was a record for the month of May. The temperature at Sacramento CA hit 105 degrees, Fresno hit 103 and Bakersfield had a high reading of 101.
1987 - Top Hits
Anything For You-- Gloria Estefan & Miami Sound Machine
Shattered Dreams- Johnny Hates Jazz
Wishing Well- Terence Trent D'Arby
One More Try- George Michael
1988-Winning Colors, ridden by Gary Stevens, became the third filly and the first roan to win the Kentucky Derby. Forty Niner finished second, and Risen Star was third.
1989-A record setting May snowfall occurred At Buffalo, New York, Shattering Records Held For Over 80 Years. The 7.9 Inch Amount Was The Greatest For May 7th In Buffalo, the greatest for any day in may, the greatest snowfall in 24 hours, and the greatest amount of snow so late in the season.
1990 - No. 1 Billboard Pop Hit: "Nothing Compares 2 U," Sinead O'Connor. The million-selling single is the Irish rocker's only top 40 hit. It is written by Prince.
1991---Top Hits
Baby Baby - Amy Grant
Joyride - Roxette
I Like the Way (The Kissing Game) - Hi-Five
Rockin' Years - Dolly Parton with Ricky Van Shelton
1991 Darryl Strawberry returns to New York as a Dodger with mixed results. A crowd of 49,118 mostly booing fans watch him hit a two-run home run, and they cheer when he makes the last out of the game with the potential tying and winning runs on base in the 6-5 Met victory
1992-the 27th amendment to the Constitution was ratified, prohibiting Congress from giving itself midterm pay raises.
1994- 1,322 guitarists, led by Randy Bachman, gathered in Vancouver to play Bachman-Turner Overdrive's "Takin' Care of Business" for 68 minutes and 40 seconds. The outdoor strumathon set two world records - the greatest number of guitarists and the longest mass guitar jam session.
http://www.randybachman.com/index.php?choice=1
1998—Top Hits
Too Close- Next
My All- Mariah Carey
You re Still The One- Shania Twain
Everybody [Backstreet s Back]- Backstreet Boys
1999 -- In the biggest comeback in Jacobs Field history, the Indians score 18 runs in the final three innings to overcome a 9-1 deficit to beat the Devil Rays, 20-11. Tampa Bay's first baseman Fred McGriff sets a major league record by homering in his 34th park.
2002—Top Hits
Foolish- Ashanti
Murder Inc.-Def Jam 13
What's Luv?- Fat Joe Featuring Ashanti
I Need A Girl (Part One)- P. Diddy Featuring Usher & Loon
U Don't Have To Call- Usher
2006-- As Barry Bonds takes up his position in left field, the Phillies fans in the stands behind him unfurl a section-long banner which leaves no doubt about their sentiments concerning the Giants' outfielder pursuit of the Babe. The message displayed briefly during first inning informs the unpopular superstar "Ruth did it on hot dogs & Beer - Aaron did it with class."
NBA Finals Champions This Date
1972-- Los Angeles Lakers
[headlines]
--------------------------------------------------------------

--------------------------------------------------------------

SuDoku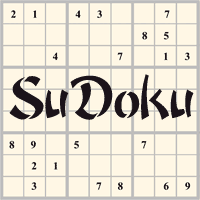 The object is to insert the numbers in the boxes to satisfy only one condition: each row, column and 3x3 box must contain the digits 1 through 9 exactly once. What could be simpler?
http://leasingnews.org/Soduku/soduko-main.htm
--------------------------------------------------------------

Daily Puzzle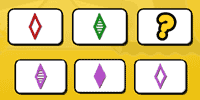 How to play:
http://www.setgame.com/set/puzzle_frame.htm
Refresh for current date:
http://www.setgame.com/set/puzzle_frame.htm
--------------------------------------------------------------


http://www.gasbuddy.com/
http://www.gasbuddy.com/GB_Map_Gas_Prices.aspx
http://www.gasbuddy.com/GB_Mobile_Instructions.aspx
--------------------------------------------------------------

Weather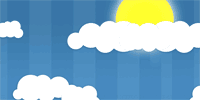 See USA map, click to specific area, no commercials
--------------------------------------------------------------

Traffic Live---
Real Time Traffic Information
You can save up to 20 different routes and check them out with one click,
or type in a new route to learn the traffic live
--------------------------------