Interviewing Leasing Professionals With Proven Track Record and Established Book of Business. Envision Provides: 1) Established Funding Sources, 2) Fun Working Environment, 3) Full Benefits (Health Insurance, 401k), 4) Aggressive Commission Structure.
Resumes To: careers@envisioncapitalgroup.com, Contact: Jeff Edwards (949) 225-1712
Envision Capital Group is dedicated to providing the best in class products and service to our employers, customers, vendors and partners in the small and middle ticket commercial finance industry. With over 50 years of combined experience we have the knowledge, skills, abilities and relationships to help you reach your goals.
Wednesday, May 12, 2010

Babe Ruth and Yogi Berra

Lawrence Peter "Yogi" Berra born May 12, 1925 St. Louis, Missouri. Catcher/Outfielder/Manager New York Yankees. He is also known for his "Yogisms" such as "It's like déjà-vu, all over again." Joe Garagiola tells a funny story about Yogi giving his wife Carmen an anniversary card signed 'Yogi Berra.' She asked him if why he thought he had to sign his last name, and he told her so she wouldn't think it came from some other Yogi."
http://www.yogiberra.com/about.html
http://www.brainyquote.com/quotes/authors/y/yogi_berra.html

Headlines---
Charlie Lester Passes Away
Placard---Serenity Prayer
Up-dated: Bulletin Board Complaint
Structured Business Capital, Huntington Beach, CA
Classified Ads---Sales Manager
"The List" –April
Classified ads--- Help wanted
Sales Makes it Happen---by Christopher Menkin
Use UCC's to Call on Lessees Whose Lessor is Gone
Leasing Companies Out of Broker Business
Leasing Software Companies—Up-date
Classified ads—Job Search
Portland, Oregon---Adopt-a-Dog
News Briefs---
4 Big Banks Score Perfect 61-Day Run
45 Years of Financing Amusement Rides, Carnivals...
N.J. Supreme Court overturns NorVergence libel ruling
Home prices fall, but key markets improve
Philippine BDO Leasing profit up 29%
Year after transplant, Steve Jobs working hard
Niecy Nash no longer "Dancing with the Stars"
25 best-paying jobs for women
You May have Missed--
California Nuts Brief---
Sports Briefs---
"Gimme that Wine"
Today's Top Event in History
This Day in American History
All Men are Dogs - Poem
by Barry S. Marks, Esq.
SuDoku
Daily Puzzle
GasBuddy
Weather, USA or specific area
Traffic Live----

######## surrounding the article denotes it is a "press release"
[headlines]
--------------------------------------------------------------

[headlines]
--------------------------------------------------------------

[headlines]
--------------------------------------------------------------

[headlines]
--------------------------------------------------------------

[headlines]
--------------------------------------------------------------

[headlines]
--------------------------------------------------------------

[headlines]
--------------------------------------------------------------

[headlines]
--------------------------------------------------------------

[headlines]
--------------------------------------------------------------

[headlines]
--------------------------------------------------------------

[headlines]
--------------------------------------------------------------

[headlines]
---------------------------------------------------------------

[headlines]
----------------------------------------------------------------
Today in History
[headlines]
----------------------------------------------------------------
This Day in American History
1780 - Charleston, SC, fell to the British in the US Revolutionary War after a two month seige. Three Continental Navy frigates (Boston, Providence, and Ranger) were captured; and one American frigate (Queen of France) was sunk to prevent capture.
http://www.publicbookshelf.com/public_html/Our_Country_vol_2/revolution_bcb.html
http://www.treefarmtapes.com/catalog/product.asp?productid=7726
1812-John Langdon of New Hampshire was nominated to run by the Republic party, but turned it down. He had 64 votes to James Madison's 82. A very popular man in his time, he refused the job due to his age and health. A second caucus was held and Elbridge Gerry was nominated.
http://www.seacoastnh.com/framers/jlangdon.html
http://www.lexrex.com/bios/jlangdon.htm
1847- Mormon pioneer William Clayton ,the personal secretary to the Mormon prophet, Joseph Smith, invented the first odometer while crossing the plains in a covered wagon. Previous to this, mileage was calculated by counting the revolutions of a rag tied to a spoke of a wagon wheel. He is also known for his journal entries about the Mormons' trek west to the Salt Lake valley. When introduced to plural marriage, he was reluctant but eventually became one of its most enthusiastic proponents, marrying ten women and fathering forty-two children.
http://www.signaturebooks.com/clayton.htm
1848-Gold Fever was begun by Sam Brannan in San Francisco when he waved a bottle of gold dust and shouted "Gold! Gold! He went on to receive gold as payment for goods that he sold in his store at Sutter's fort. During this period, Calistoga Hot Springs resort was developed by then successful pioneer, promoter, publisher, entrepreneur, and California's first millionaire, Sam Brannan. The "resort" exists today: http://www.brannancottageinn.com/ There are many fine wineries in the area: http://www.brannancottageinn.com/
1869-The first news reporter at a political convention who was a woman was Mary Ashton Rice Livermore, one of the editors of the New Covenant, who covered the Republican National Convention, May 12-18, 186-, at the Chicago Wigwam, Chicago, IL, which nominated Abraham Lincoln.
http://search.eb.com/women/articles/Livermore_Mary_Ashton_Rice.html
1863-The first Confederate ship to surrender to the Union was the Planter, a 313-ton side-wheel steamer serving as an armed dispatch boat. It was surrendered off the harbor in Charleston, SC, by Robert Smalls, an African-American salve who was its pilot. He and the African-American crew took charge of the ship, while the captain was ashore. Flying the Confederate flag, they saluted with cannon fire the forts on their voyage northward. When out of reach of ammunition, Smalls hoisted a white flag of truce and turned over the ship to the U.S.S. Onward. In appreciation, a special act of Congress was passed on May 30, 1982, awarding Smalls and his partners one-half the value of the Planter and its cargo.
1864- the heaviest action of the Battle of Spotsylvania, Virginia, began at dawn, when Gen. Winfield Scott Hancock, with 20,000 men, attacked a Confederate salient. Creating a gap, Hancock's men captured some 4000 men and 20 large guns In another part of the Battle of the Wilderness, the two great general met again after Hancock made this gap Lee had positioned his troops in breastworks ( a temporary, quickly constructed fortification, usually breast high--a popular war move seen often in Mathew Brady photographs ) along a horseshoe formation utilizing the natural features of the landscape. During Grant's attack on the very strong and fortified position both sides suffered losses of more than 12,000 in what became known as "the Bloody Angle." Lee was forced to use every available man in order to protect the position and so ordered his troops to pull back during the night. Neither side won and both sides suffered heavy losses, perhaps a lesson well remembered by General Lee and General Grant, who was in favor of a different reconstruction of the South than transpired, even when president. They were to meet for the surrender less than a year from this battle.
1883- Hazel Lucile Harrison birthday: Afro-American concert pianist who made her debut with the Berlin Philharmonic Orchestra in 1904. She was blocked from concerts with major American orchestras because of her race and sex. Her technique and ability was praised for years in Europe. Her mother, a hairdresser and manicurist , was the daughter of slaves who followed the underground railway to the north.
http://www.aaregistry.com/african_american_history/1930/
A_pure_keyboard_artist_Hazel_Harrison
http://dbs.ohiohistory.org/africanam/page.cfm?ID=5354
1893- Georgia Lee Witt Lusk birthday, educator, state government official, and congressional representative is known as the first lady of New Mexico. In 1924 she was elected superintendent of schools in her home county and elected superintendent of public instruction for the state 1930. She moved on to the U.S. Congress in 1946, and was a member of the War Claims Commission (1949-1953). Lusk was instrumental in getting free textbooks in all the New Mexico school.
1903—Theodore Roosevelt visits San Francisco, caught on film by
H.J. Miles. (video playback needed to see black and white silent film at, 14.3mb download, too, and the president turns away from the camera at the closet point, but to see the people and the times is quite interesting(the date on the film is the date it was released, not the actual day of May 12:
http://memory.loc.gov/cgi-bin/query/r?ammem/papr:@field(NUMBER+@band
(lcmp003+m3a22730))
( lower half of: http://memory.loc.gov/ammem/today/may12.html ) Two days after the Market Street procession, Roosevelt was filmed again as he dedicated Dewey Monument in the city's Union Square. The monument, which is still in place, commemorates the victory of Admiral George Dewey and the American fleet over Spanish forces at Manila Bay during the Spanish-American War. It is also a tribute to the sailors of the U.S. Navy. Called actuality films, short documentaries such as these of Roosevelt, appeared in nickelodeons throughout America alongside policemen and firemen in action, buildings under construction, and new inventions at work. The themes and conventions of these short films were borrowed from nineteenth century commercial photography. Early audiences, while amazed by the moving images, were very familiar with the subject matter. What is perhaps most interesting about these two actuality films is the view they offer of a city devastated by a massive earthquake and fire just three years after the president's 1903 visit.
1912-Alto sax player Marshall Royal Birthday, played lead sax for
Count Basie for over 20 years, plus was the band manager, born Sapulpa, OK
http://shopping.yahoo.com/shop?d=product&id=1927006337&clink=dmmu.artist&a=b
http://www.jazzprofessional.com/Exchange/MarshallHughes.htm
1928- Burt Bacharach birthday.
http://www.bacharachonline.com/bacharach_bio.html
http://rollingstone.com/artists/bio.asp?oid=3155&cf=3155
1934- A great dust bowl storm darkened the skies from Oklahoma east to the Atlantic Coast.
1944--SHEA, CHARLES W. Medal of Honor
Rank and organization: Second Lieutenant, U.S. Army, Company F, 350th Infantry. 88th Infantry Division. Place and date: Near Mount Damiano, Italy, 12 May 1944. Entered service at: New York, N.Y. Birth: New York, NY. G.O. No.: 4, 12 January 1945. Citation: For conspicuous gallantry and intrepidity at risk of life above and beyond the call of duty, on 12 May 1944, near Mount Damiano, Italy. As 2d Lt. Shea and his company were advancing toward a hill occupied by the enemy, 3 enemy machineguns suddenly opened fire, inflicting heavy casualties upon the company and halting its advance. 2d Lt. Shea immediately moved forward to eliminate these machinegun nests in order to enable his company to continue its attack. The deadly hail of machinegun fire at first pinned him down, but, boldly continuing his advance, 2d Lt. Shea crept up to the first nest. Throwing several hand grenades, he forced the 4 enemy soldiers manning this position to surrender, and disarming them, he sent them to the rear. He then crawled to the second machinegun position, and after a short fire fight forced 2 more German soldiers to surrender. At this time, the third machinegun fired at him, and while deadly small arms fire pitted the earth around him, 2d Lt. Shea crawled toward the nest. Suddenly he stood up and rushed the emplacement and with well-directed fire from his rifle, he killed all 3 of the enemy machine gunners. 2d Lt. Shea's display of personal valor was an inspiration to the officers and men of his company.
1948-- Rock guitarist and keyboards player Steve Winwood was born in Birmingham, England. He was only 16 when he burst on the British pop music scene as the lead vocalist and organist with the Spencer Davis Group. They had hits with "I'm a Man" and "Gimme Some Lovin'." In 1967, Winwood formed the group Traffic with Dave Mason, Chris Wood and Jim Capaldi, and led that band to the top of the British charts. Traffic lasted only a year, and Winwood then joined Blind Faith, the first rock supergroup. The other members were Eric Clapton and Ginger Baker from Cream and Rick Grech of the group Family. Blind Faith made only one album before breaking up.
Traffic reformed for a couple of albums in the 1970's, and since then Steve Winwood has pursued a solo career. His 1980 album "Arc of a Diver" sold a million copies, and his 1987 release "Chronicles" was also a big hit.
1951-The number one record on America's R&B chart was a song called "Rocket 88" by Jackie Brenston and The Delta Cats. Many Rock historians say that this was the first true Rock and Roll record. Although Brenston sang, played sax and is credited as composer, 'His Delta Cats' were actually Ike Turner and His Kings of Rhythm.
1955 - Sam Jones of the Chicago Cubs pitched a no-hitter against the Pittsburgh Pirates, winning 4-0. Jones became the first black pitcher to throw a major-league no-hitter.
1955 - Gisele MacKenzie played a singer on the NBC-TV program, "Justice". She introduced her soon-to-be hit song, "Hard to Get". The song went to number four on the "Billboard" pop music chart by September.
1955 - Passengers crowded in to ride the last run of the Third Avenue elevated, "The El", in New York City. The way-above-ground train trip down memory lane went from Chinatown to the Bronx.
1956-- the Sun Record Company in Memphis ran an ad in the music trade papers announcing the first record by what was termed "one of the truly great talent finds." The artist was Johnny Cash, and the record was "I Walk the Line."
1956---Top Hits
Heartbreak Hotel/I Was the One - Elvis Presley
Standing on the Corner - The Four Lads
The Wayward Wind - Gogi Grant
Blue Suede Shoes - Carl Perkins
1956- the Sun Record Company in Memphis ran an ad in the music trade papers announcing the first record by what was termed "one of the truly great talent finds." The artist was Johnny Cash, and the record was "I Walk the Line."
1957 - A.J. Foyt earned his first auto racing victory in Kansas City, Missouri. He went on to become a four-time winner of the Indianapolis 500 - in 1961, 1964, 1967 and 1977.
1958-Link Wray's guitar instrumental "Rumble" first appears on American music charts. Even though it has no lyrics what so ever, the song was banned by many US radio stations who feared the title would promote teen violence. Despite the boycott, the song would still rise to #16 and sell over a million copies. Link would follow it with a tune called "Jack the Ripper".
1958-The Everly Brothers enjoy their second Billboard chart topper, "All I Have To Do Is Dream", which will also rise to number one in the UK in July.
1960 - Frank Sinatra's TV special, Timex Spectacular is broadcast on ABC-TV. Sinatra and Elvis Presley trade hits, Elvis singing "Witchcraft" and Sinatra belting out "Love Me Tender". It will be Presley's last TV appearance for eight years.
1960- Elvis Presley appeared on Frank Sinatra's "Timex Spectacular" on ABC TV. Presley sang one of Sinatra's hits, "Witchcraft," while Sinatra tackled "Love Me Tender."
1962- Billboard reports last year's most-played jukebox disc was country star Jimmy Dean's "Big Bad John." One vote behind was Chubby Checker's "The Twist."
1963-When CBS censors tell him he cannot perform his "Talking John Birch Society Blues", Bob Dylan walks out of dress rehearsals for The Ed Sullivan Show. When told the tune may be libelous, Dylan refuses to appear on the show.
1964---Top Hits
Hello Dolly! - Louis Armstrong
Do You Want to Know a Secret - The Beatles
My Guy - Mary Wells
My Heart Skips a Beat - Buck Owens
1964-Barbra Streisand wins the Grammy Award for Best Female Vocalist for The Barbra Streisand Album
1965- the Rolling Stones began a two-day recording session at Chess Studios in Chicago, laying down the basic tracks for "(I Can't Get No) Satisfaction."
http://www.ci.chi.il.us/Landmarks/C/Chess.html
http://www.history-of-rock.com/chess_records.htm
1968--JACKSON, JOE M. Medal of Honor
Rank and organization: Lieutenant Colonel, U.S. Air Force, 311th Air Commando Squadron, Da Nang, Republic of Vietnam. Place and date: Kham Duc, Republic of Vietnam, 12 May 1968. Entered service at: Newman, Ga. Born: 14 March 1923, Newman, Ga. Citation: For conspicuous gallantry and intrepidity in action at the risk of his life above and beyond the call of duty. Lt. Col. Jackson distinguished himself as pilot of a C-123 aircraft. Lt. Col. Jackson volunteered to attempt the rescue of a 3-man USAF Combat Control Team from the special forces camp at Kham Duc. Hostile forces had overrun the forward outpost and established gun positions on the airstrip. They were raking the camp with small arms, mortars, light and heavy automatic weapons, and recoilless rifle fire. The camp was engulfed in flames and ammunition dumps were continuously exploding and littering the runway with debris. In addition, 8 aircraft had been destroyed by the intense enemy fire and 1 aircraft remained on the runway reducing its usable length to only 2,200 feet. To further complicate the landing, the weather was deteriorating rapidly, thereby permitting only 1 air strike prior to his landing. Although fully aware of the extreme danger and likely failure of such an attempt, Lt. Col. Jackson elected to land his aircraft and attempt to rescue. Displaying superb airmanship and extraordinary heroism, he landed his aircraft near the point where the combat control team was reported to be hiding. While on the ground, his aircraft was the target of intense hostile fire. A rocket landed in front of the nose of the aircraft but failed to explode. Once the combat control team was aboard, Lt. Col. Jackson succeeded in getting airborne despite the hostile fire directed across the runway in front of his aircraft. Lt. Col. Jackson's profound concern for his fellowmen, at the risk of his life above and beyond the call of duty are in keeping with the highest traditions of the U.S. Air Force and reflect great credit upon himself, and the Armed Forces of his country.
1969-the first transpacific sailboat crossing by a woman was made by Sharon Sites Adams, who sailed form Yokohma, Japan in a 31-foot fiberglass ketch, the "Sea Sharp." She arrived at San Diego, CA, on July 25, having covered a distance of approximately 5,620 miles in 74 days.
1969-Chevrolet announced that it would discontinue production of the Corvair. The Corvair, which had come under heavy attack in Ralph Nader's 1965 diatribe Unsafe At Any Speed, never achieved great success, thanks mostly to its reputation for poor safety. Nader called the Corvair "one of the nastiest-handling cars ever built." The front-wheel drive model was accused of flipping over in moderately severe accident conditions. In the end, over five hundred individual court cases dealing with the Corvair were filed against General Motors. GM never lost one of these cases, although it did settle out of court in a number of them. Debate continues over whether or not the Corvair was actually an unsafe car. Some contend that the front-wheel drive and the heavy horsepower of the car were too much for some drivers to handle. Whatever the case, the public's attitude toward the Big Three car executives changed dramatically during the course of the debate over Nader's book. The insidious tactics used by GM to silence Nader may have been more damaging to the company's reputation than the poor handling of the Corvair. In the end, the debate killed the sale of the Corvair, and its discontinuation followed a 200 percent decrease in the model's sales between 1965 and 1969. Today it is a "collector's item."
1970- At Wrigley Field only 5,264 fans see Ernie Banks hit his 500th career home run, but on hand to witness the historic home run is umpire Frank Secory who was also one of the umps in the September 20,1953 game in which Mr. Cub hit is initial round-tripper. The second- inning line drive off Braves' pitcher Pat Jarvis into the left-field bleachers, is retrieved by Atlanta outfielder, Rico Carty after it bounces back onto the field and gives the ball to the Cub first baseman .
1972---Top Hits
The First Time Ever I Saw Your Face - Roberta Flack
I Gotcha - Joe Tex
Betcha By Golly, Wow - The Stylistics
Grandma Harp - Merle Haggard
1972 -A cloudburst dumped 16 inches of rain north of New Braunfels, Texas sending a 30 foot wall of water down Blueders Creek into the Comal and Guadalupe Rivers. The flood claimed 18 lives and caused more than 20 million dollars in damage.
1972-Police clash with 3,000 anti-war protesters in San Francisco.
1977 - The Eagles earned a gold record for the hit, "Hotel California". The award was the second of three gold record singles for the group. The other million sellers were "New Kid in Town" and "Heartache Tonight". Two number one songs by The Eagles - "Best of My Love" and "One of These Nights" - didn't quite make the million-seller mark.
1979- the new Jefferson Starship, with Mickey Thomas replacing Grace Slick as lead vocalist, debuted at a free concert in San Francisco's Golden Gate Park. Thomas had been the lead singer on Elvin Bishop's 1976 hit "Fooled Around and Fell in Love."
http://www.jeffersonstarship.com/star/index.html
http://www.geocities.com/starshipper.geo/
1980---Top Hits
Call Me - Blondie
Ride like the Wind - Christopher Cross
Lost in Love - Air Supply
Beneath Still Waters - Emmylou Harris
1984-Lionel Richie reaches the top of the Billboard Hot 100 for the fourth time with "Hello", a song that was left off his first solo album and was nearly cut from his second LP. The record was also#1 in the UK.
1985-The Jewish conservative movement ordained the first female rabbi, Amy Eilberg at the Jewish Theological Seminary in New York City.
1985 - Lionel Richie received an honorary Doctor of Music degree from Tuskegee Institute in Alabama - his alma mater. Richie had put 14 hits on the pop charts in the 1980s, including one platinum smash, with Diana Ross, "Endless Love" and four gold records ("Truly", "All Night Long", "Hello" and "Say You, Say Me"). All but one song ("Se La") of the 14 charted made it to the top ten.
1987 - In Washington, actor-director Woody Allen and others testified in Congress against film colorization. Ted Turner, multi-millionaire businessman, was transforming black-and-white films he had purchased to colorize. Many people regarded his alterations of original films as criminal acts.
1987 - A heat wave persisted in central California. Afternoon highs of 100 degrees at Fresno CA and 102 degrees at Sacramento CA were records for the date.
1988 - Unseasonably warm weather prevailed in the western U.S. Eight cities reported record high temperatures for the date, including Pendleton OR with a high of 92 degrees and Phoenix AZ with a reading of 106 degrees
1988---Top Hits
Wishing Well - Terence Trent D'Arby
Anything for You - Gloria Estefan & Miami Sound Machine
Pink Cadillac - Natalie Cole
Cry, Cry, Cry - Highway 101
1989 - Showers and thunderstorms associated with a low pressure system stalled over New York State drenched Portland ME with 4.50 inches of rain in 24 hours. Rains of 5 to 7 inches soaked the state of Maine over a four day period causing 1.3 million dollars damage.
1996- IBM and Sears signed a deal to sell Prodigy to an investment group called International Wireless. The two companies co founded the online company in 1984 and invested more than $1 billion in the venture. It was one of the first internet companies. The buyout was welcomed by Prodigy's management, who received an ownership stake in the company
1998-Top Hits
Too Close-Next
My All- Mariah Carey
You re Still The One- Shania Twain
Everybody [Backstreet s Back]- Backstreet Boys
2001- Striking out 15 Orioles, Boston's Pedro Martinez ties an American League record set in 1968 by Indian hurler Luis Tiant for most strikeouts over two games, 32. The Red Sox fireballer had 17 strikeouts in his last start against the Devil Rays.
[headlines]
--------------------------------------------------------------

--------------------------------------------------------------

SuDoku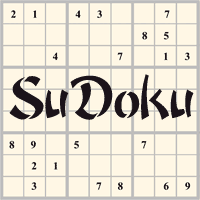 The object is to insert the numbers in the boxes to satisfy only one condition: each row, column and 3x3 box must contain the digits 1 through 9 exactly once. What could be simpler?
http://leasingnews.org/Soduku/soduko-main.htm
--------------------------------------------------------------

Daily Puzzle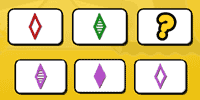 How to play:
http://www.setgame.com/set/puzzle_frame.htm
Refresh for current date:
http://www.setgame.com/set/puzzle_frame.htm
--------------------------------------------------------------


http://www.gasbuddy.com/
http://www.gasbuddy.com/GB_Map_Gas_Prices.aspx
http://www.gasbuddy.com/GB_Mobile_Instructions.aspx
--------------------------------------------------------------

Weather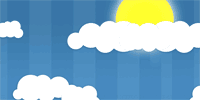 See USA map, click to specific area, no commercials
--------------------------------------------------------------

Traffic Live---
Real Time Traffic Information
You can save up to 20 different routes and check them out with one click,
or type in a new route to learn the traffic live
--------------------------------