Seeking originators with 5+ years small ticket and/or
middle market experience and with established
customer and vendor relationships. Remote
office and on site positions are available.
Please send resumes to: jobs@teqlease.com
Attn: Mike Lockwood or Russ Runnalls CLP
www.TEQlease.com

Friday, May 14, 2010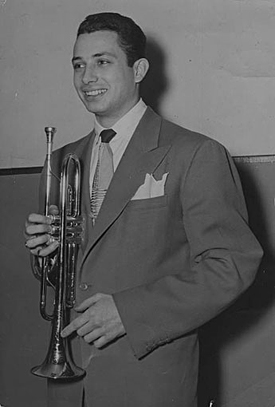 1947

Trumpet Player Al Porcino born May 14, 1925 New York City, New York. He has played lead trumpet with the great bands Count Basie, Woody Herman, Stan Kenton and many others. In 1957, moved to Los Angeles where he was in demand as studio musician as lead trumpet player for Frank Sinatra, Ray Charles, among many others; moved to Germany in 1990 and played Europe.
http://www.youtube.com/watch?v=ilc0lcjE5qg

Headlines---
Pictures from the Past, 1977: Kalinski-Menkin
Classified Ads---Senior Management
Kingsbridge Files Against Allied Health for $1 Million
Gary Souverein invites you to Fort Collins, Colorado
Odessa Up-dates Software List
Classified Ads---Help Wanted
New Hires---Promotions
Robin Hood/Mother and Child
The Girl on the Train/Valentine's Day/Walkabout
Movie/DVD Reviews by Fernando Croce
The 2010 San Francisco International Film Festival
Scottsdale, Arizona---Adopt-a-Dog
Classified ads—Re-Sellers
San Francisco Valley Leasing Short Story Collection
News Briefs---
Mortgage rates fall to 2010 low
Senate passes amendment debit/credit card swipe fees
Foreclosure to rise as banks work on backlogs
Fewer small businesses seeking loans
Nordstrom posts strong sales, profit in 1st quarter
'Law & Order' Series Said to Be in Jeopardy
You May have Missed--
Sports Briefs---
"Gimme that Wine"
Today's Top Event in History
This Day in American History
Barry S. Marks, Esq. Poem
"Covenant"
SuDoku
Daily Puzzle
GasBuddy
Weather, USA or specific area
Traffic Live----

######## surrounding the article denotes it is a "press release"
((Please Click on Bulletin Board to learn more information))
(Leasing News provides this ad "gratis" as a means
to help support the growth of Lease Police)
[headlines]
--------------------------------------------------------------

[headlines]
--------------------------------------------------------------

[headlines]
--------------------------------------------------------------

[headlines]
--------------------------------------------------------------

[headlines]
--------------------------------------------------------------

[headlines]
--------------------------------------------------------------

[headlines]
--------------------------------------------------------------

[headlines]
--------------------------------------------------------------

[headlines]
--------------------------------------------------------------

[headlines]
--------------------------------------------------------------

[headlines]
--------------------------------------------------------------

[headlines]
--------------------------------------------------------------

[headlines]
---------------------------------------------------------------

[headlines]
----------------------------------------------------------------
Today in History
[headlines]
----------------------------------------------------------------
This Day in American History
1607 - Just over 100 men and boys filed ashore from the small sailing ships Susan Constant, Godspeed, and Discovery, onto what English adventurers came to call Jamestown Island in Virginia. 104 Englishmen arrived. In the early days of the English colonies, trade was a one-way street. The colonists badly needed supplies from the homeland. Historians note that unfortunately, some of the earliest pioneers, as at Jamestown, were adventurers interested more in making a quick fortune from the alleged riches of the New World than in engaging in agriculture or forestry. In late years, through a great diversity of settles arrived and brought with them a variety of skills. They ranged from wealthy Englishmen, who wanted to carve out large estates, to servants. Merchants saw the opportunity for trade as populations grew. Groups seeking religious freedom were also prominent, bringing with them a tradition of hard work and a willingness to start life anew. As a side comment to this, a measure of social position among the male settlers of Jamestown was the fact that of some 105 men, 35 were considered gentlemen, persons whose means freed them from the need to work or engage in trade. The second expedition to Jamestown contained 33 gentlemen out of 120. In the early days, a gentleman was a "high rank" in society and to be one greatly admired and respected.
http://memory.loc.gov/ammem/today/may14.html
1787 - Delegates began gathering in Philadelphia for a convention to draw up the U.S. Constitution.
1771-Robert Owen, English progressive owner of spinning works, philanthropist, Utopian socialist, founder of New Harmony, IN, born at Newtown, Wales. Died there Nov 17,1858.
http://robert-owen.midwales.com/
1796-In the 18th century, smallpox was a widespread and often fatal disease. Edward Jenner, a physician in rural England, heard reports of dairy farmers who apparently became immune to smallpox as a result of exposure to cowpox, a related but milder disease. After two decades of studying the phenomenon, Jenner injected cowpox into a healthy eight-year-old boy, who subsequently developed cowpox. Six weeks later, Jenner inoculated the boy with smallpox. He remained healthy. Jenner called this new procedure vaccination, from vaccinia, another term for cowpox. Within 18 months, 12,000 people in England had been vaccinated and the number of smallpox deaths dropped by two-thirds. . Inoculations were begun in the United States where the spread of smallpox had wiped out entire communities, particularly Indian tribes.
1801 - Tripoli declares war against the United States
1804-Charged by President Thomas Jefferson with finding a route to the Pacific, Meriwether Lewis and Captain William Clark left St. Louis. They arrived a the Pacific coast of Oregon in November, 1805 and returned to St. Louis, September 23, 1806.
http://www.pbs.org/lewisandclark/
1834 - The greatest snowstorm ever to occur in may hit the Northern Atlantic coastal states. The hills around Newbury, Vermont were covered with up to 24 inches of snow and the higher elevations around Haverhill, New Hampshire received up to three feet.
1845 - First U.S. warship visits Vietnam. While anchored in Danang for reprovisioning, CAPT John Percival commanding USS Constitution, conducts a show of force against Vietnamese authorities in an effort to obtain the release of a French priest held prisoner by Emperor of Annam at Hue.
1851--Birthday of Anna Caroline Maxwell , U.S. nurse who established numerous nurse training schools, worked with Red Cross that adopted many of her innovations, and campaigned to get military rank for nurses of the Army Nurse Corps. She authored the standard text, Practical Nursing.
1856-Liutenant David Dixon Porter of Chester, PA, arrived at Indianola, Texas with camels imported for military purposes form Ismir, Turkey on the ship "Supply," a Navy store ship. The shipment consisted of 34 camels---one more than left Smyma. ON March 3, 1855, Congress had appropriated $30,000 to the War Department for the purchase and importation of camels and dromedaries to be employed for military purposes.
http://www.tulane.edu/~latner/Porter.html
http://www.arlingtoncemetery.com/ddporter.htm
http://www.civilwar.si.edu/navies_porter.html
1856-The editor of the San Francisco Daily Evening Bulletin was assassinated by a rival newspaper owner. A vigilante group seized the assassin from the sheriff, then tried, convicted, and executed him.
1863- Setting aside their own cry for equality, Susan B. Anthony and Elizabeth Cady Stanton called a meeting of the Women's National Loyal League that would gather hundreds of thousands of petitions calling for a Constitutional amendment to abolish slavery.
1874-this one event created a lot of "firsts", starting with the first football goalpost when McGill University and Harvard University squared off at Jarvis Field, Cambridge, MA. The teams played rugby football under Harvard's rules, which stated that every goal constituted a game. McGill arrived with 11 men and Harvard with 15, four of whom were dropped to equalize the teams. Harvard won three games, the first two lasting about five minutes and the third about 12 minutes. As McGill is located in Montreal, Canada, this was also the first international rugby football contest to be played, as well as the first instance in which an admission fee was charged at a collegiate sporting event. The proceeds were used for "lavishly" entertaining the McGill team. A second match was played the following day, and a third match was played in the fall in Montreal.
1887-Massachuetts required under the Employers Liability Act, passed this day, for all accidents be reported by employers concerning personal injuries suffered by employees in their services.
1893—birthday of guitarist Pop Stoneman, Galaxy, VA
1896 - The mercury plunged to 10 degrees below zero at Climax, CO. It was the lowest reading of record for the U.S. during the month of May.
1897- the unveiling of a statue of George Washington at Philadelphia, PA, and President William McKinley was present. John Phillip Sousa wrote a march for the event, which is perhaps his most widely known," The Stars and Stripes Forever." He was in the U.S. Navy, stationed in Great Lakes, Illinois 1897 - Sidney Bechet Birthday http://www.sidneybechet.org/
1898-drummer Zutty Singleton born Bunkie, LA.
http://www.dws.org/sousa/
1902- (Helen) Flanders Dunbar birthday - U.S. psychiatrist. 4'11". She earned four advanced degrees in seven years including a Ph.D. in philosophy, a B.D, and then added a medical degrees in 1930. Dunbar integrated religion, science, medicine and psychiatry to head the Council for the Clinical Training of Theological Students. Her chief legacy regards psychosomatic approach to illnesses - a study that showed distinctive personality profiles for each disease. She also uncovered the emotional disturbance of accident prone people. Her "Mind and Body "(1947) is a summation of her findings and considered a classic in modern psychiatry.
1904-The first Olympic Games held in the United States was the Third Olympiad, held in St. Louis, MO, from this day to August 1, 1904. The games were first awarded to Chicago, IL., but were later given to St. Louis to be staged in connection with the World's Fair. There were few entrants other than Americans in the 14 events. In the field competitions, the American athletes made a clean sweep of all the events with the exception of lifting the bar and throwing the 56-ound weight.
1913 - John D. Rockefeller made the largest gift of money (to that time) by establishing the Rockefeller Foundation for $100,000,000. The foundation promotes "the well-being of mankind throughout the world."
1917-Birthdayof American Composer Lou Harrison, Portland, Oregon. Died Feb. 2,2003 Lafayette, IN. Lou Harrison was in a way in the family of Cowell, Cage and McPhee. He Favoured Balines Music like Mcphee but used more of Cage & Cowell's Inspiration. He is very interested in percussion instruments especially from the far east. He wrote several concerts for percussion instruments so as the concerts for flute and percussion. His Piano Concerto was Premiered by JazzMan Keith Jarret.
http://www.classical-composers.org/comp/harrison
1920-Pitcher Walter Johnson of the Washington Senators considered by some to be the greatest pitcher of all time and the faster, won the 300th game of his career, beating the Detroit Tigers, 9-8. Johnson played in the major leagues from 1907 through 1927. He compiled a record of 417 wins against t279 losses with an earned run average of 2.17..
1930-Located in southwester New Mexico, Carlsbad Caverns was proclaimed a national monument. October 25, 1923, and later established as national park and preserve.
http://www.carlsbad.caverns.national-park.com/
1936-Singer Bobby Darin, whose real name was Walden Robert Cassotto, was born in the Bronx, New York City. Darin's big break came in 1958 when he wrote and recorded "Splish Splash," which reached number three on the US charts and sold a million copies. His other hits included "Queen of the Hop" and "Mack the Knife." At the beginning of the '60s, he made the transition from teen idol to a more mature star who performed in Vegas nightclubs. Bobby Darin died on December 20th, 1973 after heart surgery.
http://www.bobbydarin.net/
1937 - Duke Ellington and his band recorded the classic, "Caravan", for Brunswick Records.
1943-- Jack Bruce, one of the most influential bass guitarists in rock, was born in Lanarkshire, Scotland. Bruce's bass playing and tenor vocals with the group Cream in the 1960's were a great influence on the heavy metal groups that followed. He began developing his style with the British rhythm-and-blues pioneers Graham Bond and Alexis Korner. Bruce later played with John Mayall's Bluesbreakers and Manfred Mann before forming Cream with Eric Clapton and Ginger Baker in 1966. The three virtually invented the hard-rock trio style, before breaking up in 1968. Bruce later played in a variety of styles, including hard rock and fusion, with several groups, such as West, Bruce and Laing, Jack Bruce and Friends, and BLT.
1944--*WAUGH, ROBERT T. Mdeal of Honor
Rank and organization: First Lieutenant, U.S. Army, 339th Infantry, 85th Infantry Division. Place and date: Near Tremensucli, Italy, 11-14 May 1944. Entered service at: Augusta, Maine. Birth: Ashton, R.I. G.O. No.: 79, 4 October 1944. Citation: For conspicuous gallantry and intrepidity at risk of life above and beyond the call of duty in action with the enemy. In the course of an attack upon an enemy-held hill on 11 May, 1st Lt. Waugh personally reconnoitered a heavily mined area before entering it with his platoon. Directing his men to deliver fire on 6 bunkers guarding this hill, 1st Lt. Waugh advanced alone against them, reached the first bunker, threw phosphorus grenades into it and as the defenders emerged, killed them with a burst from his tommygun. He repeated this process on the 5 remaining bunkers, killing or capturing the occupants. On the morning of 14 May, 1st Lt. Waugh ordered his platoon to lay a base of fire on 2 enemy pillboxes located on a knoll which commanded the only trail up the hill. He then ran to the first pillbox, threw several grenades into it, drove the defenders into the open, and killed them. The second pillbox was next taken by this intrepid officer by similar methods. The fearless actions of 1st Lt. Waugh broke the Gustav Line at that point, neutralizing 6 bunkers and 2 pillboxes and he was personally responsible for the death of 30 of the enemy and the capture of 25 others. He was later killed in action in Itri, Italy, while leading his platoon in an attack.
1945-Gene Cornish, guitarist with the blue-eyed soul group, the Rascals, was born in Ottawa. The group began - as the Young Rascals - by playing dance clubs in Long Island, New York in the mid-1960's. Their hits included "Good Lovin' " and "Groovin'." After changing their name to the Rascals, the group mellowed, going for more jazz-influenced, stretched-out arrangements. The Rascals broke up in the early '70s.
1950----Top Hits
My Foolish Heart - The Gordon Jenkins Orchestra (vocal: Eileen Wilson)
It Isn't Fair - The Sammy Kaye Orchestra (vocal: Don Cornell)
The Third Man Theme - Alton Karas
Long Gone Lonesome Blues - Hank Williams
1951—Comedian Ernie Kovacs first hosted "It's a Time for Ernie", a 15-minute afternoon program on NBC in May of 1951 before replacing the "Kukla, Fran and Ollie Show" with "Ernie in Kovacsland." Kovacs also appeared on a variety of daytime and prime-time series and was a fill-in for Steve Allen on the "Tonight!" Show. One of his most famous skits was The Nairobi Trio! He early shows featured his wife, Edie Adams, who smoked a cigar later in commercials, in a seductive manner, saying she liked men who smoked cigars. I will never forget Ernie Kovacs reduced very small and superimposed over his wife, looking down who low cut dress. He died in a freakish accident in Beverly Hills, not driving fast, but on a rainy road ramming into a telephone poll where the climbing rung was left and it pierced the driver's door, killing the great comedian.
1951- saxophonist Jay Beckenstein born Brooklyn, NY, leader of the jazz-pop band Spyro Gyra.
1955-Bo Diddley's "Bo Diddley" backed with "I'm a Man" debuts on the R&B chart. It will go to #2 making it his most successful record. The A side introduces what will be known as the Bo Diddley beat.
1956- Mercury records releases "The Platters," the million-selling group's first album. Although in the next several years it will sell over 50,000 copies, it contains none of their recent hits.
1956- Mercury Records released the first LP by the Platters. They had just scored on the charts with "Only You" and "The Great Pretender." I bought it, and still have it to this day.
http://www.rockhall.com/hof/inductee.asp?id=169
http://www.celebritydirect.org/platters/disco.htm
1957 - The musical, "New Girl in Town", opened at the 46th Street Theatre in New York City. Thelma Ritter and Gwen Verdon starred in the Broadway adaptation of Eugene O'Neill's "Anna Christie". "New Girl in Town" had a run of 431 performances.
1958----Top Hits
All I Have to Do is Dream - The Everly Brothers
Wear My Ring Around Your Neck - Elvis Presley
Return to Me - Dean Martin
Oh Lonesome Me - Don Gibson
1959-In a melding of classical ballet and modern dance, George Balanchine's and Martha Graham's "Episodes" premiered. A new experience for ballet enthusiast, half of the program was choreographed by Balanchine and the other half by Graham.
1963 - No. 1 Billboard Pop Hit: "If You Wanna Be Happy," Jimmy Soul.
1965- "Boss of the Bay," KYA presents the Rolling Stones, the Byrds, Beau Brummels, Paul Revere & the Raiders, & the Vejtables, at Civic Auditorium, in Frisco.
http://www.sfmuseum.org/hist1/rock.html
1966 - Top Hits
Monday Monday - The Mamas & The Papas
Rainy Day Women #12 & 35 - Bob Dylan
Kicks - Paul Revere & The Raiders
I Want to Go with You - Eddy Arnold
1966-- The Kingsmen's "Louie Louie" on pop charts since '63, enters the Hot 100 for the ninth & last time with a re-released version. Incites controversy over its unintelligible, but assumed obscene lyrics: "Smash your left hand down about right here three times, then twice up in this area, then three times right about here . . . that's "Louie Louie."
http://www.louielouie.org/
http://www2.sunysuffolk.edu/mccoykj/louie/
http://www.thesmokinggun.com/louie/louiereal1.shtml
1969--*SHEA, DANIEL JOHN Medal of Honor
Rank and organization: Private First Class, U.S. Army, Headquarters Company, 3d Battalion, 21st Infantry, 196th Infantry Brigade, Americal Division. Place and date: Quang Tri Province, Republic of Vietnam, 14 May 1969. Entered service at: New Haven, Conn. Born: 29 January 1947, Norwalk, Conn. Citation: For conspicuous gallantry and intrepidity in action at the risk of his life above and beyond the call of duty. Pfc. Shea, Headquarters and Headquarters Company, 3d Battalion, distinguished himself while serving as a medical aidman with Company C, 3d Battalion, during a combat patrol mission. As the lead platoon of the company was crossing a rice paddy, a large enemy force in ambush positions opened fire with mortars, grenades and automatic weapons. Under heavy crossfire from 3 sides, the platoon withdrew to a small island in the paddy to establish a defensive perimeter. Pfc. Shea, seeing that a number of his comrades had fallen in the initial hail of fire, dashed from the defensive position to assist the wounded. With complete disregard for his safety and braving the intense hostile fire sweeping the open rice paddy, Pfc. Shea made 4 trips to tend wounded soldiers and to carry them to the safety of the platoon position. Seeing a fifth wounded comrade directly in front of one of the enemy strong points, Pfc. Shea ran to his assistance. As he reached the wounded man, Pfc. Shea was grievously wounded. Disregarding his welfare, Pfc. Shea tended his wounded comrade and began to move him back to the safety of the defensive perimeter. As he neared the platoon position, Pfc. Shea was mortally wounded by a burst of enemy fire. By his heroic actions Pfc. Shea saved the lives of several of his fellow soldiers. Pfc. Shea's gallantry in action at the cost of his life were in keeping with the highest traditions of the military service and reflect great credit upon himself, his unit, and the U.S. Army.
1970- Crosby, Stills, Nash and Young announced their breakup before a performance in Chicago. The band - minus Neil Young - would regroup several times during the next dozen years. And all four would get together again in 1988 for the hit single and album "American Dream."
1972-- After 21 seasons with Giants in New York and San Francisco, 41-year old Willie Mays makes a dramatic debut for his new team as he hits a game winning home run off his former team giving the Mets a 5-4 victory. The 'Say Hey Kid's' 647th career homer in the fifth breaks a 4-4 deadlock.
1973-The House of Representatives received formal approval of the appointment of female pages in 1972. Today the 934d Congress, appointed Felda Looper as the successor to Gene Cox, who, for three hours, had served as the first female page 34 years earlier.
1973 - No. 1 Billboard Pop Hit: "You Are the Sunshine of My Life," Stevie Wonder. It is his third chart-topping hit.
1973-Kenny Loggins and Jim Messina's first LP, "Sittin' In," goes gold. The two actually got together by accident. Messina was going to produce a solo effort for Loggins, but the two had such a rapport that Messina was persuaded to perform.
1974-Three Dog Night's "The Show Must Go On" turns out to be group's last gold record. The song reaches #4 on the pop chart is also the band's last Top Twenty single. The group had eleven gold records, three of which -- "Joy to the World," "Mama Told Me Not to Come" and "Black and White"-- hit Number One.
1974----Top Hits
The Loco-Motion - Grand Funk
The Streak - Ray Stevens
Dancing Machine - The Jackson 5
Is It Wrong (For Loving You) - Sonny James
1981-Birthday of American composer Aaron Alon, Florida
1981 - No. 1 Billboard Pop Hit: "Bette Davis Eyes," Kim Carnes. Bette Davis responds by sending roses to Carnes when the song wins a Grammy. The song is first recorded by Jackie DeShannon.
1982----Top Hits
Chariots of Fire - Titles - Vangelis
Ebony and Ivory - Paul McCartney with Stevie Wonder
Don't Talk to Strangers - Rick Springfield
Always on My Mind - Willie Nelson
1985 - The first McDonald's restaurant -- in Des Plaines, IL -- became the first museum of the fast-food business. McMannequins, McPosters and loads of McPhotos display years of hamburger McProgress
http://www.mcdonalds.com/corp/about/museum_info.html
1987 - The temperature at Sacramento, California soared To 103 Degrees To Establish A May Record Of 7 Days With High Temperatures Of 100 Degrees Or Above. It Also Marked The 9th Record High Of The Month.
1990----Top Hits
Nothing Compares 2 U - Sinead O'Connor
Vogue - Madonna
All I Wanna Do is Make Love to You - Heart
Help Me Hold On - Travis Tritt
1990 - Thunderstorms developing ahead of a cold front produced severe weather from northwest Texas to western Missouri. Severe thunderstorms spawned seventeen tornadoes, including nine in Texas. Four tornadoes in Texas injured a total of nine persons. Thunderstorms in Texas also produced hail four inches in diameter at Shamrock, and hail four and a half inches in diameter near Guthrie. Thunderstorms over northeastern Kansas produced more than seven inches of rain in Chautauqua County between 9 PM and midnight.
1991-- President Bush announced his selection of Robert M. Gates to head the Central Intelligence Agency.
1993- Softkey Software and WordStar International announced a merger on this day in 1993: The companies hoped that joining forces would help them hold their ground against larger software companies. The WordStar word processor, released in 1979, was one of the first word processors available for the personal computer, and the product became an immediate hit, selling nearly a million copies within five years. Unfortunately, WordStar was slow to convert to the PC-DOS operating system, introduced by IBM in 1981. As a result, the product lost its dominant position in the word processor market. In 1994, WordStar and Softkey merged with Spinnaker Software.
1996-Basketball player Earvin "Magic" Johnson announced his retirement for the second time form the Los Angeles Lakers. Johnson had first retired before the start of the 1991-92 NBA season when he learned he was HIV-positive. Other players rebuffed his attempts to come back for the 1992-93 season, but he did play 32 games in 1995-96.
1998- While we "celebrate "birthdays, today is an exception, Frank Sinatra, 82, dies in Los Angeles, 1998. The Chairman of the Board has left the room.
NBA Finals Champions This Date
1981 Boston Celtics.
[headlines]
--------------------------------------------------------------

--------------------------------------------------------------

SuDoku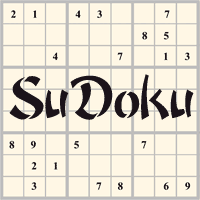 The object is to insert the numbers in the boxes to satisfy only one condition: each row, column and 3x3 box must contain the digits 1 through 9 exactly once. What could be simpler?
http://leasingnews.org/Soduku/soduko-main.htm
--------------------------------------------------------------

Daily Puzzle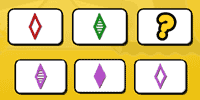 How to play:
http://www.setgame.com/set/puzzle_frame.htm
Refresh for current date:
http://www.setgame.com/set/puzzle_frame.htm
--------------------------------------------------------------


http://www.gasbuddy.com/
http://www.gasbuddy.com/GB_Map_Gas_Prices.aspx
http://www.gasbuddy.com/GB_Mobile_Instructions.aspx
--------------------------------------------------------------

Weather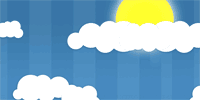 See USA map, click to specific area, no commercials
--------------------------------------------------------------

Traffic Live---
Real Time Traffic Information
You can save up to 20 different routes and check them out with one click,
or type in a new route to learn the traffic live
--------------------------------