We are looking for experienced business development
professionals with established vendor / client
contacts in general manufacturing equipment,
road maintenance, material handling , radio/TV broadcasting
and other hard collateral.
We have openings for in-house business development positions
and Independent Sales Associates.
Contact or send resumes to: John Martella SVP
800 800 8098 ext 5209 or direct: 248 743 5209
jmartella@leasecorp.com


Friday, May 21, 2010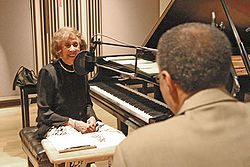 Marian McPartland interviews Ramsey Lewis
on her radio show, Marian McPartland's Piano Jazz in 2009

Jazz pianist Marian McPartland OBE born March 20, 1918 Slough, England, UK. In 1964, Marian McPartland launched a new venture on WBAI-FM (New York City), conducting a weekly radio program that featured recordings and interviews with guests. Pacifica Radio's West Coast stations also carried this series, which paved the way for Marian McPartland's Piano Jazz, a National Public Radio series that began on June 4, 1978. It is the longest-running cultural program on NPR as well as being the longest-running jazz program ever produced on public radio.
http://www.npr.org/templates/story/story.php?storyId=2100907

Headlines---
Corrections: Donner Medical Marketing
Classified Ads---Credit
Leasing Company stocks hold their own
FDIC First Quarter Bank Profits Raps Leasing
by Christopher Menkin
Housing and Economy Report
from Al Schuler, USDA Forest Service Economic Advisor
Classified Ads---Help Wanted
Letters?!---We get eMail!!
Site Inspection Services
Help Wanted Ads Work---Testimonial
Sales makes it Happen—by Scott Wheeler
"Improving Your Odds"
Cartoon---Surprise in the Kitchen
Shrek Forever After/Please Give
The Road/Silver Lode/Stagecoach
Fernando Croce Movie/DVD Reviews
Commercial Risk Scores Up 1.8%
"Sal the 1040 Gal" arrested
Portland, Oregon---Adopt-a-Dog
Banner Ads Work---It's the Position that counts
News Briefs ---
Mortgage rates plunge to all-time low
Senate approves financial overhaul
Fed Governor Says U.S. Could Feel Europe's Pain
You May have Missed---
California Nuts Brief---
Sports Briefs---
"Gimme that Wine"
Today's Top Event in History
This Day in American History
Father
Poem by Barry S. Marks, Esq.
SuDoku
Daily Puzzle
GasBuddy
Weather, USA or specific area
Traffic Live----

######## surrounding the article denotes it is a "press release"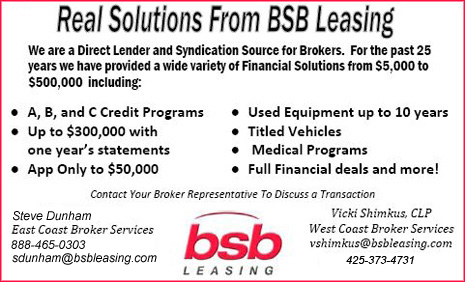 [headlines]
--------------------------------------------------------------

[headlines]
--------------------------------------------------------------

[headlines]
--------------------------------------------------------------

[headlines]
--------------------------------------------------------------

[headlines]
--------------------------------------------------------------

[headlines]
--------------------------------------------------------------

[headlines]
--------------------------------------------------------------

[headlines]
--------------------------------------------------------------

[headlines]
--------------------------------------------------------------

[headlines]
--------------------------------------------------------------

[headlines]
--------------------------------------------------------------

[headlines]
--------------------------------------------------------------

[headlines]
--------------------------------------------------------------

[headlines]
--------------------------------------------------------------

[headlines]
---------------------------------------------------------------

[headlines]
----------------------------------------------------------------
Today in History
[headlines]
----------------------------------------------------------------
This Day in American History
1796-birthday of attorney and statesman Reverdy Johnson was born in Annapolis, Maryland. Johnson Although he personally opposed slavery, Johnson represented the slave-owning defendant in the 1857 Dred Scott case in which the U.S. Supreme Court decided that slaves could not be citizens of the United States. The court's decision increased antislavery sentiment in the North and fed the antagonism that sparked the Civil War. He was a key moderate during the days of reconstruction and deserves a strong place in history than he has received. http://memory.loc.gov/ammem/today/may21.html
1819-Victoria Day, Canada commemorates the birth of Queen Victoria, May 24, 1891
1819-imported bicycles made their first appearance in New York City. The Common Council met on August 19 and passed a law " to prevent the use of velocipedes in public places and on the sidewalks of the City of New York." In their early years, bicycles were called velocipedes, curricles, or swift walkers.
1832- Baltimore, MD, the Democratic conventional was held under the name Republican Party. Delegates from 21 states and DC nominated Andrew Jackson for president and Martin Van Buren for vice-president. The party was officially the "Democratic-Republican Party, " and remained so until 1840. The Whig and the Whip parties eventually became the Republican Party, but not as we know it today. The Republican party then was more "liberal" and the " National Democratic Party" was considered the "conservative wing."
1833-Black students enroll in classes at Oberlin College, Ohio
http://www.oberlin.edu/~welcome/history.html
1881- let's set the record straight and get away from the public relations story. The first meeting of what was to become the American Red Cross happened at the home of Adolphius Simeon Solomons in Washington, D.C., where he and Clara Barton founded the American Association of the Red Cross, as part of an international humanitarian movement to provide help to victims of war and natural disasters. It was thought the organization would have a better chance of growth with a woman as president, which Mr. Solomons made an official motion. It was made part of the International Red Cross on March 16, 1882 ( started in Switzerland, 1864).
1881-the United Sates Lawn Tennis Association was formed at the Fifth Avenue Hotel, New York City, by 34 clubs. It formulated the rules of play, standardized the height of the net and the size of the ball, and ruled on such matters as the service line and the size of the court. The first president was Robert Shaw Oliver of the Albany Tennis Club. In 1975, the name was changed to the United States Tennis Association.
1878-birthday of Glenn Hammond Curtis, American inventor and aviator, born at Hammondsport, NY. The aviation pioneer died at Buffalo, NY, July 23, 1930.
1901- Connecticut passed the first speeding driver's law, " the speed of all motor vehicles should not exceed 12 miles per hour on country highways and eight miles per hour on highways within city limits."
http://www.linkny.com/curtissmuseum/
1904-birthday of great singer/pianist Thomas "Fats" Waller, New York City, NY. Perhaps the first jazzman I listened to as a young man as my father collected his vinyl records, and often played his jazz organ playing. More than 40 years after his death, he remains one of the most popular of all jazz musicians, admired even by those who say they don't like jazz. Many of his tunes, such as "Honeysuckle Rose," "Ain't Misbehavin' " and "Blue Turning Grey Over You," are considered popular music standards. Waller's commercial success and international fame did not begin until 1934, although he began recording 12 years earlier. It was in '34 that he formed the first of the "Fats Waller and His Rhythm" bands. The five-piece group provided the setting for Waller's lighthearted and often humorous vocals, which by then overshadowed his piano playing. Fats Waller died of natural causes on December 15th, 1943 while traveling aboard the Sante Fe Express train. http://www.duke.edu/~jss7/fatspage.html http://www.redhotjazz.com/fats.html http://www.downbeat.com/artists/window.asp?aid=195&aname=Fats+Waller
http://hoflink.com/~alevy/waller.htm
http://us.imdb.com/Name?Waller,+Fats
1909- Massachusetts approved the first credit union, sponsored by Pierre Jay, the first bank commissioner of the state.
1912-Monty Franklin Pierce Stratton, baseball player born at Celeste, TX. Stratton's five-year career in the major leagues was ended when his leg was amputated after he accidentally shot himself in a hunting accident. Jimmy Stewart played Stratton in a very successful moving based roughly on his life. Died at Greenville, TX, Sept 29,1982. http://www.pricegrabber.com/search_videos2.php/form_movieid=1044072/ut=0cea001161ce67c0
1917-birthday of Raymond Burr, stage, film and TV actor best known for the role of Perry Mason in the series of the same name ( my late father Lawrence Menkin was the story editor, and also wrote many of the episodes.) Burr was born at New Westminster, British Columbia, and died near Healdsburg, CA, September 12,1993. http://www.raymondburrvineyards.com/
1921-birthday of arranger/songwriter, trumpet play Henry Glover, Hot Springs, AR http://www.citybeat.com/cea/fame/1999.html
1929-birthday of drummer Lawrence Marable, Los Angeles, Ca.
1927 - Charles A. Lindbergh arrived to a hero's welcome in Paris, in his spindly monoplane, "The Spirit of St. Louis" (the famous plane is now displayed in the Smithsonian Institute in Washington, DC). Lindbergh's flight marked the first time that a person had flown across the Atlantic Ocean. The event got more press coverage than any other single even in history to that time. In American newspapers alone, it was estimated that some 27,000 columns of words were used to describe Lindbergh's epic journey. A depiction of that famous flight was portrayed by one of America's great motion picture actors, Jimmy Stewart, in the film, "The Spirit of St. Louis". Upon his return to American soil, Lucky Lindy was given another hero's welcome.
1927- Arranger Bill Holman Birthday http://www.spaceagepop.com/holman.htm
1932-birthday of bandleader Bob Florence, and one of my high school idols, as saw his band many times locally and patterned my after his, Los Angeles, Ca. http://www.spaceagepop.com/florence.htm http://www.vh1.com/artists/az/florence_bob/bio.jhtml
http://www.asmac.org/HTML.PAGES/5.MEMBER_SPOTLIGHT/
MEMBERS_New/bob_florence.html
1936- E.I. du Point de Nemours, Wilmington, DE, began production of Lucite, or polymethylmethacrylate, " a plastic that is low in moisture absorption, highly nonconducting, and crystal clear, and that possesses the interesting property of bending light rays as the pass through. In 1938, the produced Teflon, but did not start commercial production until 1954.
1940-Will Bradley (Wilbur Schwichtenberg) cuts "Beat Me Daddy, Eight to the Bar," (Columbia 35530) http://www.vh1.com/artists/az/bradley_will/bio.jhtml http://www.amazon.com/exec/obidos/external-search/104-5094193-3483111?tag=drjohnholleman&keyword=will+bradley&mode=music
1941-birtthday of singer Ronald Isley (The Isley Brothers), Cincinnati, OH The group first hit the charts in 1959 with "Shout," which has since become a rhythm-and-blues standard recorded by such artists as Lulu, Tom Petty and the Blues Brothers. The Isleys were still on the charts in the early 1980's. Their 1981 album "Grand Slam" earned a gold record.
1941-Claude Thornhill Band records their theme, "Snowfall."
1942-Freddie Slack with Ella Mae Morse records " Cow Cow Boogie," Los Angeles.
1945 - Lauren Bacall and Humphrey Bogart were married. Legend has it that the couple fell in love in 1943 during making of the film, "To Have and Have Not". Theirs would become one of Hollywood's most enduring marriages http://www.uselessknowledge.com/vmd/bio_bogart.shtml
1949---Top Hits
Riders in the Sky - Vaughn Monroe
Again - Gordon Jenkins
Forever and Ever - The Russ Morgan Orchestra (vocal: The Skylarks)
Lovesick Blues - Hank Williams
1955 - Chuck Berry went into a recording session for Chess, performing a restyled version of "Ida Red". What came out of that hot session was Ida Red's new name and Chuck Berry's first hit, "Maybellene". "Maybellene" topped the R & B charts at #1, and the pop charts at #5. And Beethoven rolled over... http://www.chuckberry.com/
1957- Reaffirming their decision to bar females from the Fenway Park's male-only press box, Boston baseball writers deny a seat to Doris O'Donnell, a feature writer following the Indians.
1957---Top Hits
All Shook Up - Elvis Presley
School Day - Chuck Berry
Love Letters in the Sand - Pat Boone
A White Sport Coat (And a Pink Carnation) - Marty Robbins
1959 - Ethel Merman played the lead role in the musical, "Gypsy", which opened at the Broadway Theatre in New York City. The popular show ran for 702 performances. It was based on the memoirs of Gypsy Rose Lee, the famous burlesque queen. 1969-Henry "Hank" Aaron of the Atlanta B raves was lifted for a pinch hitter for the first time in his career. Mike Lum batted for Aaron in the seventh inning of a game against the New York Mets after Aaron had come to the plate, 9,015 times. Lum doubled, and the Braves won,15-3.
1961-"Every Beat of My Heart" enters the Hot 100 in two versions. One is on the Fury label by Gladys Knight and the other by the Pips on the Vee Jay label. They are not the same recording but are rendered by the same act, victims of a contract dispute. The Vee Jay single will be more successful, rising to #6 on the pop chart and Number One R&B. Both groups will eventually sign to Motown's soul label.
1963-Little Stevie Wonder who turned 13, just eight days ago, records his second album. "The Twelve Year- Old genius," live at a Detroit ballroom. One tune off the album, "Fingertips, Part Two," will become Wonder's first hit, topping both the R&B and the pop charts.
1965---Top Hits
Ticket to Ride - The Beatles
Help Me, Rhonda - The Beach Boys
Back in My Arms Again - The Supremes
Girl on the Billboard - Del Reeves
1973 - The sensual "Pillow Talk", by Sylvia (Sylvia Vanderpool), earned a gold record. The artist first recorded with Hot Lips Page for Columbia Records back in 1950 and was known as Little Sylvia. She was half of the singing duo Mickey & Sylvia, who recorded "Love is Strange" in 1957. "Pillow Talk" was her only major solo hit and made it to number three on the pop music charts.
1973---Top Hits
You are the Sunshine of My Life - Stevie Wonder
Little Willy - The Sweet
Frankenstein - The Edgar Winter Group
What's Your Mama's Name - Tanya Tucker
1974- One year after his firing from Columbia Records, Clive Davis is hired by Bell Records as a consultant.
1976- Aerosmith receives a gold LP for "Rocks." The album will eventually go to #3 on the album chart.
1981---Top Hits
Bette Davis Eyes - Kim Carnes
Just the Two of Us - Grover Washington, Jr./Bill Withers
Being with You - Smokey Robinson
I Loved 'Em Every One - T.G. Sheppard
1985 - Marvin Gaye's last album was released. "Dream of a Lifetime" featured songs that critics considered too offensive, such as the controversial, pop version of "The Lord's Prayer". Three of the songs from the album were completed after Gaye's death. Marvin Gaye was inducted into the Rock and Roll Hall of Fame in 1987.
http://www.rollingstone.com/artists/bio.asp?oid=3020&cf=3020
http://www.marvin.org.uk/
1985-Septuplets were born in Orange CA, to Patti Frustaci, a 30-year-old schoolteacher. It was the largest multiple birth in the history of the Untied Sates. One child was stillborn and three more died within a month. Two boys and one girl survived. At the age of 2, the surviving infants -- Richard, Patricia and Stephen -- were found to have cerebral palsy. A year later, more bad news. The children also were diagnosed as mentally retarded. Sam and Patti Frustaci -- who already had a healthy son named Joseph but wanted more children -- sued the fertility clinic and the physician that treated the wife with Pergonal, the same drug used by Bobbi McCaughey Frustaci and her husband later filed a malpractice suit against her doctors and the infertility clinic where she had been treated. They won a $2.7 million settlement on behalf of the surviving septuplets, now 12 years old. Little has been heard from the Frustacis since then, but apparently there have been changes. Late last week, CNN spoke with Sam Frustaci, who said he still lives in Southern California with all the children. All are okay, he said, but Patti Frustaci now lives elsewhere. He did not elaborate. http://www.cnn.com/US/9711/20/septuplets.frustaci/
1986- with a few gaps, millions of Americans held hands from Battery Park in New York City to Long Beach, CA, a distance of 4,150 as a fund-raising event sponsored by a consortium of charities and corporations.
1987 - Severe thunderstorms, developing along a sharp cold front crossing the central U.S., produced 60 mph winds and golf ball size hail at Sedalia, MO, and drenched Hagerstown, IN, with six inches of rain in one hour. Temperatures soared into the 90s ahead of the cold front. Paducah, KY, hit 94 degrees for the second day in a row. Light snow blanketed Montana, with three inches reported at Butte
1989---Top Hits
Forever Your Girl - Paula Abdul
Real Love - Jody Watley
Soldier of Love - Donny Osmond
If I Had You – Alabama
1990 - Thunderstorms produced severe weather across the southeastern U.S. for the second day in a row. Severe thunderstorms spawned five tornadoes, including one which injured a person at Richmond KY. There were eighty-seven reports of large hail or damaging winds, with hail three inches in diameter reported at Austin TX. Thunderstorms produced up to five inches of rain in Macon County GA, and heavy rains left nearly eight feet of water over roads near Stepstone KY.
1995- the Recording Industry Association of America reported that Bruce Springsteen's 1984 album "Born in the USA" had sold more than 15- million copies. That tied it with Boston's self-titled album as the number-three all-time best-selling album. Only Michael Jackson's "Thriller" - at 24 million - and Fleetwood Mac's "Rumours" - at 17 million - had sold more.
2000- Major League Baseball has its first six grand-slam day less than one year after establishing the mark with 5. Angel Garret Anderson, Giant J.T. Snow, Phillie Brian Hunter, A's Jason Giambi and Dodgers Adrian Beltre and Shawn Green all contributed to the record. The NL also set a record with four of the six base-loaded homers.

Stanley Cup Champions This Date
1979 Montreal Canadiens
1981 New York Islanders
[headlines]
--------------------------------------------------------------

--------------------------------------------------------------

SuDoku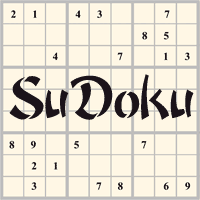 The object is to insert the numbers in the boxes to satisfy only one condition: each row, column and 3x3 box must contain the digits 1 through 9 exactly once. What could be simpler?
http://leasingnews.org/Soduku/soduko-main.htm
--------------------------------------------------------------

Daily Puzzle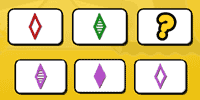 How to play:
http://www.setgame.com/set/puzzle_frame.htm
Refresh for current date:
http://www.setgame.com/set/puzzle_frame.htm
--------------------------------------------------------------


http://www.gasbuddy.com/
http://www.gasbuddy.com/GB_Map_Gas_Prices.aspx
http://www.gasbuddy.com/GB_Mobile_Instructions.aspx
--------------------------------------------------------------

Weather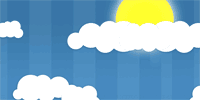 See USA map, click to specific area, no commercials
--------------------------------------------------------------

Traffic Live---
Real Time Traffic Information
You can save up to 20 different routes and check them out with one click,
or type in a new route to learn the traffic live
--------------------------------