Syndication Manager
Rancho Cucamonga, CA

Knowledge of transportation industry a plus, but not required. Compensation commensurate with experience
contact: wdalton@crlease.com
We can finance or lease any make or model
of truck, bus, or equipment



Monday, May 2, 2011
Bennett Receives 30 Year Prison Sentence
Bennett Funding---Archives May 2, 2000
Classified Ads---Senior Management
Franchise Industry Report
by Bob Rodi, CLP
Bank President Found Dead, Georgia takes two hits,
including CEO indicted by Feds over TARP money---
Charlie Chan Sayings….
Leasing 102 by Mr. Terry Winders, CLP
"Additional Vendor Programs"
Classified Ads---Help Wanted
Marlin to Reveal Year End/First Quarter May 6
Top Stories---April 25--April 29
Birmingham, Alabama Adopt-a-Dog
News Briefs---
Obama Announces Killing of Osama bin Laden
More on Bin Laden Dead-Bush calls "momentous achievement"
Buffett frets on bank profit outlook, likes Wells/US Bank
Equipment leasing/renting: The fleet bridge to the future
The Independent Truck Leasing Company is Alive and Well
Pacific Rim David C. Mirsky Saluted at Stanford
1/5th employees Americans Have Raided Retirement Accounts
NBC Expected to Pick Ann Curry as 'Today' Co-Host
Which TV Shows are safe, may be gone, or cancelled

Broker/Funder/Industry Lists | Features (collection)
Top Ten Stories Chosen by Readers | Top Stories last six months

Help Tornado Pet Victims
You May have Missed---
Sports Briefs
California Nuts Briefs
"Gimme that Wine"
This Day in American History
SuDoku
Daily Puzzle
GasBuddy
Weather, USA or specific area
Traffic Live----

######## surrounding the article denotes it is a "press release" and was not written by Leasing News nor information verified, but from the source noted. When an article is signed by the writer, it is considered a "by line." It reflects the opinion and research of the writer. It is considered "bias" as it is the writer's viewpoint.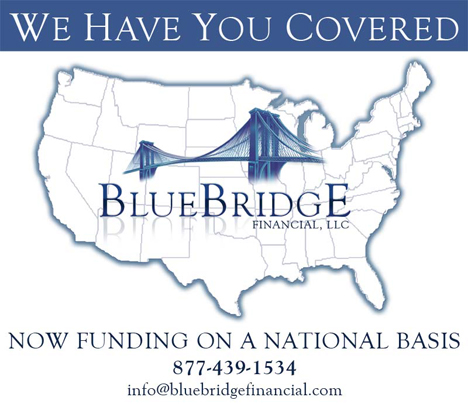 [headlines]
--------------------------------------------------------------

[headlines]
--------------------------------------------------------------

Leasing 102
by Mr. Terry Winders, CLP
Additional Vendor Programs
Last week's #102 lesson centered on "Structuring and Pricing for Vendors." I received many requests for examples as outlined, and it seems many were looking for more programs to form vendor relationships.
Here is one I did not outline. If you are close to your vendor, you might suggest that he offer you a discount that would allow him to advertise leasing at prime rate with a $100 purchase option. If your yield requirement on 60 months was 8% and prime rate was 4%, you would need an 8.87% discount. This way you get 8% and the lessee pays 4%.
Low rates are more attractive than discounts to the purchasers of equipment as seen by the way cars are sold. It appears discounts are expected, but a very low rate is the caveat or icing on the cake. It also closes out the competition because a run at the numbers shows that the lessee is only paying the 4% and there are no hooks in the lease. In this manner, the vendor doesn't discount the retail price, but offers a prime rate to get the sale.
Next, vendors like to run specials so get them to guarantee a buy back at lease termination so you can increase your residual assumption and lower the lessee's payment. This may only be available on assets that maintain a good value at termination, but the vendor is in a better position to remarket used assets than you are and he gets to control the return because the return conditions require the lessee to return the asset to the vendor. The vendor is in a better position to inspect the asset and compare it to the return conditions. You both win because the vendor gets the customer back and you get your return with only a credit risk.
This is also common approach in the copier leasing business where often an "Evergreen clause" is the answer to the residual when the lessee doesn't notify the lessor that they intend to purchase. It is legal in most states. It puts the burden on the lessee to recognize the end of the original termination of the lease contract. Whether it is ethical or not, which I think it is not, it is practiced on equipment that does not have a high obsolescence and you should be aware of this as you can sell against it because most often the end user will not come back to company that put them in this predicament.
Whatever program you do with a vendor needs to be placed down on paper so there is no misunderstanding of who is responsible for what. Occasionally verbal communication is understood differently by both parties or you forgot to discuss certain important issues. It does not have to be prepared by attorneys, but you need to put it in letter form as a letter of understanding and make sure to follow a check list of responsibilities. I would also recommend that you keep your check list and add to it each time you discover a few missing subjects. Everyone wants to keep it short, but it is like a short hanging rope. The longer the rope, the longer you have until the end.
Recourse programs work best if a reserve fund is established from each lease like say 1% or 2%. The days of getting 10% are long gone, except for a tough credit that the vendor wants to service.
Be prepared to make exceptions. Remember over time the reserve will grow to a point where it should cover the short fall from a repossession sale. The vendor will always sell the repo fast if it is coming out of his shorts or the reserve ---if the reserve carries a provision for an annual payment of any amount over 20% to the vendor. Sometimes this is called a dealer participating non-recourse.
Some vendors are willing to assign a lease in their name to you for servicing. This means you are sending out the request for payments in their name and the funds go to a lock box for your collection. Therefore they are taking the credit risk. The agreement spells out that they must repurchase the deal if it goes beyond 60-90 days late. If the lessee thinks the vendor holds the reins, then they expect the vendor would repossess faster with greater efficiency that a financial institution would do. This is usually reserved for lesser credits or start-ups. Generally that is the only way these types of credits get handled. The reason being that the vendors mark up is greater than ours and they understand who is at risk.
If you are going to pay any compensation to the vendor or his sales staff you should have a first look at any transaction. Your vendor agreement should state this and there should be a penalty if the agreement is breached. A penalty sounds harsh but sometimes the sales staff does not see the compensation and they may seek outside lessors that will pay them a finder's fee directly. A penalty should cover the loss of any reserve they may have a call on.
Vendors are always putting pressure on their financial sources looking for lower rates, a larger cut of the lessor's margin and pushing poor credits or larger residuals. Creating a good relationship comes from holding your ground and servicing the vendor with ample turn-around time and good, not short, documentation. Plus giving the vendor monthly reports on the status of the lessees he has sent you so he does not forget that these customers are yours and he knows when to approach them for more business.
It is not enough to provide a quick response in today's market place. You must provide a valued service to help your vendor increase their sales and treat you as if you are part of their sales team, not an outsider.
Mr. Terry Winders, CLP, has been a teacher, consultant, expert witness for the leasing industry for thirty-five years and can be reached at leaseconsulting@msn.com or 502-649-0448
He invites your questions and queries.
Previous column:
Structuring and Pricing for Vendors
http://leasingnews.org/archives/Apr2011/4_25.htm#pricing
Previous #102 Columns:
http://www.leasingnews.org/Conscious-Top%20Stories/Leasing_102/Index.htm
(This ad is a "trade" for the writing of this column. Opinions
contained in the column are those of Mr. Terry Winders, CLP)
[headlines]
--------------------------------------------------------------

[headlines]
--------------------------------------------------------------

[headlines]
--------------------------------------------------------------

Top Stories---April 25--April 29
Here are the top ten stories opened by readers:

(1) Goodbye LEAF Financial
by Christopher Menkin
http://leasingnews.org/archives/Apr2011/4_29.htm#goodbye_leaf
(2) More Layoffs reported at LEAF Financial
http://leasingnews.org/archives/Apr2011/4_27.htm#leaf_layoffs
(3) Companies no longer taking brokers/out of biz, too
http://leasingnews.org/archives/Apr2011/4_29.htm#out_buss
(4) Leasing 102 by Mr. Terry Winders, CLP
Structuring and Pricing for Vendors
http://leasingnews.org/archives/Apr2011/4_25.htm#pricing
(5) Bank of the West hires three for its wine group in Napa
http://www.northbaybusinessjournal.com/32907/bank-of-the-west-hires-three-for-its-wine-group/
(Tie) (6) Talk About Chutzpa, Fanghella has more than Trump
http://leasingnews.org/archives/Apr2011/4_27.htm#fanghella
(Tie) (6) The Curious Case of Sheldon Player
http://leasingnews.org/archives/Apr2011/4_29.htm#curious_player
(Tie) (7) Accounting reform would change truck leasing rules
http://fleetowner.com/management/news/accounting-reform-truck-leasing-rules-0422/
(Tie) (7) March Leasing Business Up!--and Trend is "Go!"
http://leasingnews.org/archives/Apr2011/4_27.htm#march_mlfi
(8) Bob Rodi (History Repeats Itself?)
Archives April 25, 2001
http://leasingnews.org/archives/Apr2011/4_25.htm#archives_rodi
(9) Fastest Growing Cities in the United States, 2011
http://leasingnews.org/archives/Apr2011/4_29.htm#fastest_grow
(10) New Hires---Promotions
http://leasingnews.org/archives/Apr2011/4_25.htm#archives_rodi


John Kenny Receivables Management
www.jrkrmdirect.com

• End of Lease Negotiations & Enforcement
• Fraud Investigation
• Credit Investigations
• Asset Searches
• Skip-tracing
• Third-party Commercial Collections
The Solution to Your Credit & Accounts Receivable Needs
John Kenny
315-866-1167 | John@jkrmdirect.com
(Leasing News provides this ad as a trade for investigations
and background information provided by John Kenny)
[headlines]
--------------------------------------------------------------

[headlines]
----------------------------------------------------------------
This Day in American History
-------------------------------------------------------------

SuDoku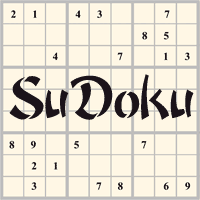 The object is to insert the numbers in the boxes to satisfy only one condition: each row, column and 3x3 box must contain the digits 1 through 9 exactly once. What could be simpler?
http://leasingnews.org/Soduku/soduko-main.htm
--------------------------------------------------------------

Daily Puzzle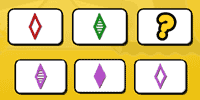 How to play:
http://www.setgame.com/set/puzzle_frame.htm
Refresh for current date:
http://www.setgame.com/set/puzzle_frame.htm
--------------------------------------------------------------


http://www.gasbuddy.com/
http://www.gasbuddy.com/GB_Map_Gas_Prices.aspx
http://www.gasbuddy.com/GB_Mobile_Instructions.aspx
--------------------------------------------------------------

Weather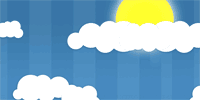 See USA map, click to specific area, no commercials
--------------------------------------------------------------

Traffic Live---
Real Time Traffic Information
You can save up to 20 different routes and check them out with one click,
or type in a new route to learn the traffic live
--------------------------------