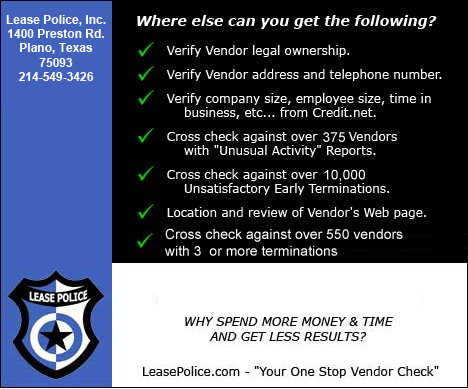 (Leasing News provides this ad "gratis" as a means
to help support the growth of Lease Police)

Wednesday, May 11, 2011

Today's Equipment Leasing Headlines

Adrian Weber is Back!!! + Member ELFA
Classified Ads---Sales
Northwest Leasing Company joins Three Lists
"Funder"/"Looking for Broker"/"Story Credits"
Newcourt's Hudson Controversial Move Back into Leasing
Channel Partners "Last 20 Deals" April 2011
First NFA Conference Draws 160
Leasing News Help Wanted Ad Pricing
BNP Paribas Reports Sustained Business Every Division
(parent of Bank of the West)
Sales makes it Happen---by Christopher "Kit" Menkin
"Getting Vendors by using the back door"
Charlie Chan Saying…
Housing Remodeling Industry to Expand
First Physicians Capital Group Enters Leasing Fray
China Financial Leasing Industry Report
1927 LaSalle is Entered in Italy's Famed Mille Miglia
Overland Park, Kansas---Adopt-a-Dog
News Briefs---
John Otto HL Leasing Case in Limbo
Number of ILFC tardy customers doubled in 1st qtr
Federal Retreat on Bigger Loans Rattles Housing
Little Known BK Code eliminates Second Mortgage liens
Largest Applebee's franchisee receives large investment
Lester Holt's son hired at Channel 5 in Chicago
Romeo and Chelsie cut from "Dancing with the Stars"
Broker/Funder/Industry Lists | Features (collection)
Top Ten Stories Chosen by Readers | Top Stories last six months

25 Manners Every Kid Should Know By Age 9
You May have Missed---
Sports Briefs
California Nuts Briefs
"Gimme that Wine"
This Day in American History
SuDoku
Daily Puzzle
GasBuddy
Weather, USA or specific area
Traffic Live----

######## surrounding the article denotes it is a "press release" and was not written by Leasing News nor information verified, but from the source noted. When an article is signed by the writer, it is considered a "by line." It reflects the opinion and research of the writer. It is considered "bias" as it is the writer's viewpoint.

Why Choose Advanced Property Tax Compliance?


Dedicated to the leasing industry
click here to learn more.

Hear What Our Clients say about us
click here

Gary DiLillo, President 216-658-5618 or gary@avptc.com
[headlines]
--------------------------------------------------------------

Adrian Weber is Back!!! + Member ELFA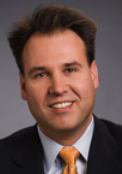 Adrian Weber, former president and CEO for bankrupt SunBridge Capital, Kansas City, Kansas, is back in business as ClearWest Capital, Overland Park, Kansas.
http://www.linkedin.com/pub/adrian-weber/11/679/48b

His former company at one time had three offices and over 100 employees, specializing in commercial trucks, trailers and construction equipment for businesses nationwide before being pushed into bankruptcy by creditors in April, 2009 with a meeting of creditors scheduled for May 4, 2009.(1)
ClearWest Capital web site claims, "Just a few of the features of our program are a wide approval range, app-only approval up to $250,000, industry-leading technology-based tools, rapid turnarounds and marketing resources."

www.clearwestcapital.com
"ClearWest Capital was founded in 2005. ClearWest Capital originated $10 million in lease assets in 2006 which were financed at a local Kansas City bank. Since 2005, the company experienced no credit losses while enjoying the tax benefits of owning and leasing commercial equipment."
The management team claims:
"Adrian Weber – President. Adrian has spent over 17 years in executive positions within the leasing industry. Prior to joining ClearWest Capital in June 2010, Adrian was the Chief Executive Officer and President of SunBridge Capital, Inc. This company was founded in 1997 and in 2007 Adrian and his partners sold the business to an investor group. Under his leadership and direction, Adrian grew the company from $1 million of lease contracts under management to over $300 million."
http://www.clearwestcapital.com/about.html

The company is a member of the Equipment Leasing and Finance Association, just as Rudy Trebels, former president of IFC Credit Corporation is a member in "good standing" as a member of the Equipment Leasing and Finance Association. The many Bulletin Board Complaints, vendors not paid, customers deposits not returned, brokers not paid, customer complaints, financing sources and banks left holding the bag, various lawsuits, not to mention the many other complaints evidently did not disqualify them for the EFLA Code of Ethics.
No wonder the organization opposes the non-notification of lessees and promotion of "Evergreen Clauses" of this procedure in state legislation.
SunBridge Capital Pushed into Chapter 11
http://www.leasingnews.org/archives/April%202009/04-08-09.htm#sun
IFC Credit Bankrtupcy
http://www.leasingnews.org/Conscious-Top%20Stories/IFC_stories.htm
Trebels and Claims on Linkedin.com
http://leasingnews.org/archives/Jun2010/6_11.htm#correction

[headlines]
--------------------------------------------------------------

Classified Ads---Sales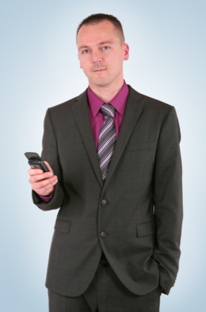 (These ads are "free" to those seeking employment or looking
to improve their position)
Cherry Hill, NJ
College grad seeking entry level sales position for equipment leasing and financing in small to mid-size ticket markets. Have 6 months experience in the industry and self-motivated. Contact Matt at 609-280-2178 or
email at mkuzan@gmail.com

California
Aggressive, competitive self-starter with vendor/direct equipment
leasing and asset-based lending experience. Success in business banking sales and financial planning.
Email: dsp559@hotmail.com | Resume

Colorado
Award winning and strategic leasing sales professional with eleven years experience in Technology, Medical, Furniture, and Office Automation. Will consider positions with full benefits only.
anderson_678@earthlink.net
South Central, FL
Years of exp in mid-ticket niched leasing. Not currently in leasing. Seek entry or other position with direct lender. David34983@att.net
Garfield, NJ


15 years experience small to large ticket sales exp. All types of equipment industries. Vendor & direct. Self motivated. Work with leasing company or broker.
Tony Lio tonylio@optonline.net
Marlton, NJ
Over 25 years successful experience, sales and sales management, equipment leasing. Captive, vendor, bank-oriented. Mainly mid-ticket. Willing to travel.
steve.gaul@signsbytomorrow.com phone: 856.985.6400
Montgomery, AL
Individual with 10 years advertising sales exp. & 7 years insurance sales exp. Wants independent contractor situation in Alabama.
Work with leasing company or broker. 334-590-5133
E-mail: billmcneal2003@yahoo.com
Orange County, CA
20+ years in leasing sales & sales management.
Have estab. existing remote office with Lessee /Vender following.
Looking for a partnership w/funding source.
shermbp@gmail.com
Northeast/East Coast - Are you looking to expand into the Healthcare Industry? I will train/mentor your sales team and develop a strategy for them to follow. Extensive Healthcare and finance experience. Contact Dmdg02@msn.com
Philadelphia, Pa
16 years small to large ticket sales exp., variety equip. w/vendor & direct. Top performer, building new and existing territories.
Email at phillylease@hotmail.com
Pittsburgh , PA
Aggressive self starter looking for leasing position w/10 plus yrs sales exp., plus banking experience 814-227-4592
mwiser500@hotmail.com
San Francisco Bay Area:
Business Development "Hunter" with transferable book of business in multiple segments: commercial construction, technology, fitness, etc. Years of managerial experience: can also be a "player/coach".
E-mail: VdrPgmBizDev@aol.com
Tampa, FL
13 years experience in all aspects of small ticket. Interested in position with direct source or captive. Resume and references upon request.
kbkmcnerney@yahoo.com
Texas/Oklahoma
15 year lease vet looking for plact to take business.great references. all major equipment types. open to compensation. please contact if interested.
E-mail: bankingdallas@yahoo.com
Free Posting for those seeking employment in Leasing:
http://www.leasingnews.org/Classified/Jwanted/Jwanted-post.htm
All "free" categories "job wanted" ads:
http://www.leasingnews.org/Classified/Jwanted/Jwanted.htm


[headlines]
--------------------------------------------------------------

Northwest Leasing Company joins Three Lists
"Funder"/"Looking for Broker"/"Story Credits"

"We focus on transportation and construction industry equipment leasing."

"We have been leasing experts since 1992. Providing small to medium size businesses with commercial equipment, primarily in the Pacific Northwest. Our customers prefer to deal with a local lease company, familiar with regional economics, who responds quickly to their needs. Our success has grown through our high return rate from our customers."

Name
In Business Since
Contact
Website
Leasing Association

3

Washington, Oregon, and Idaho

$10,000 to $75,000 (Avg. $25K)

Y

N

N

N

Y
A -Accepts Broker Business | B -Requires Broker be Licensed | C -Sub-Broker Program
| D -"Private label Program" | E - Also "in house" salesmen
Funder List "A"
http://www.leasingnews.org/Funders_Only/Funders.htm
Funders Looking for New Broker Business
http://www.leasingnews.org/Funders_Only/New_Broker.htm

Story Credit List:
http://www.leasingnews.org/Story_Credit/Story_Credit.htm
(This ad is "trade" for the writing of this column. Opinions
contained in the column are those of Mr. Terry Winders, CLP)

[headlines]
--------------------------------------------------------------
Newcourt's Hudson Controversial Move Back into Leasing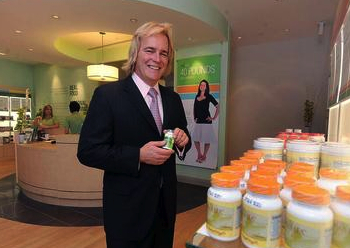 Steve Hudson, founder of Herbal Magic, national diet chain,
as well as founder of the successful "Hair Club for Men."
"Mr. Hudson's return to the equipment leasing business comes almost a decade of self-imposed exile after he was forced to resign as part of the deal that saw Newcourt, the Toronto-based commercial lending business he built with less than $500,000, sold to New Jersey-based CIT in a stock swap for $2.8-billion in 1999.
"Newcourt's original deal with CIT, announced in March 1999, included a plan that would have allowed Mr. Hudson to trade his title as Newcourt's chairman and chief executive for president of the newly-merged company. But by the time the transaction closed in August 1999, he was shown the exit door after Newcourt posted unexpected losses and took a $1-billion write down."

Full story here:
http://business.financialpost.com/2011/05/06/aimco-hudson-took-shot-at-cit-canada/#more-
[headlines]
--------------------------------------------------------------

[headlines]
--------------------------------------------------------------
First NFA Conference Draws 160
Unofficial count is 160 attending the first annual conference of the National Funding Association (NFA), Atlanta, Georgia held at the Grand Hyatt, Buckhead, Georgia from May 4-6.


NFA Chairman Everett H. Walker, Jr.
Everett H. Walker, Jr., NFA Chairman told Leasing News, "The conference was successful, not just in my opinion, but from those who I talk with, as well as those who exhibited." He also wanted to add that Nathan Deal, Governor of the State of Georgia, and Atlanta Mayor Kasim Reed, cancelled at the last minute. He says they lost his vote.



Dennis Lockhart , Atlanta Fed President & CEO

Dennis Lockhart, President of Atlanta Federal Reserve was the key note speaker who basically told those attending that risk-based lending was integral to creating jobs which would lead to more economic expansion, but at the same time, he warned those in attendance to look for tighter regulations. His point was the financial sector requires a more intelligent and regulated oversight so any downturn will not be so severe.
He also predicted the contoversial federal bond-bying stimulus would end in June as was the original plan.
There were a host of other speakers including Rob Slee, Founder and President of MidasNation, Nic Perkin, The Receivables EXchange, spoke about current conditions and what the future holds for the funding industry.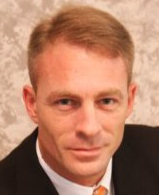 Scott Preston Brown
V.P. - Factoring & Accounts Receivable - Charter Capital
Scott Brown, Charter Capital, President of the Atlanta Chapter, and one of the four organizers of the conference said the speakers were "outstanding."
The NFA currently has active chapters in Atlanta, Charlotte, Chicago, Great Lakes: Cleveland , Michigan, Midsouth (Nashville, Memphis, and Birmingham), Research Triangle, Southwest: Houston/New Orleans, and Tampa Bay.They are planning a Southern California Chapter and expanding in the West. At this point, all the work is being done by volunteers and they have no paid staff or management firm.
NFA chapters hold monthly luncheon meetings or receptions, often with a featured speaker, which is usually one of the chapter members or an outside professional with information of interest to the membership. Panel discussions on a range of topics are also held at the monthly meetings. Attendance can be up to 100 at each meeting, but varies, as the chapters are conducted by volunteers.
NFA members provide services including working capital, commercial finance, factoring, commercial lending, equipment lending, bridge financing, mezzanine lending, equity, and financial services of other types as well, including lease financing.

Leasing News Help Wanted Ad Pricing
Help Wanted Web Ad New Programs
Classified Ad Section
(rotates chronological above headlines and
also appears in Classified Ad section.) *
15 days in a row:
$395 four lines (a space is a line)
($25 each additional line or space)
30 days in a row:
$595 four lines (a space is a line)
($40 each additional line or space)
Design work is free. Logo is free as well as company description not to exceed the number of lines of the ad.
Also free: click to a click to a web site or a full description of the position.
Ads are placed in the "Help Wanted' section by category, alphabetical, with the ad with the most lines first in the group. They appear on the web site and in each news edition at the top in a rotation basis per issue.
* Help Wanted" ads appear in each issue on a chronological basis above the top headline as a courtesy. This position is not available as a paid position, but is generally on a rotation basis. At the same time, the ad continues in the classified help wanted section in the news edition and web site, so in effect appears twice.
Leasing News reserves the right to refuse advertising, particularly to a company that has appeared in the complaint bulletin board
[headlines]
--------------------------------------------------------------

BNP Paribas report sustained business across every division
(parent of Bank of the West)
Written by Phil Copple
(reprinted with permission of http://www.assetfinanceinternational.com/ )
An active role in the financing of the economy has played a major part in helping BNP Paribas achieve strong first quarter (Q1) results.
Revenues, driven by sustained business across all the operating divisions, totalled €11,685m, an increase of 1.3% on the same period in 2010.
While operating expenses grew by 2%, totalling €6,728m, this can in part be attributed to the introduction of systemic taxes passed on to all the business units, amounting to €45m in Q1 2011. Without these, the increase in operating expenses would have been only 1.3%.
Gross operating income for the period rose 0.5% to €4,957m. BNP Paribas posted net profits of €2,616m, 14.6% up on the previous year.
"This quarter, the Group's excellent results further illustrate its active role in the service of individuals and corporations, their financing and savings solutions needs," commented Baudouin Prot, CEO.
"Thanks to the dedication of the Group's entire workforce, all the business units contributed to this good performance, demonstrating the effectiveness of the diversified, integrated and customer-driven business model."
"BNP Paribas delivered the best performance of the leading European banks. This gives it the resources to continue to pursue organic growth and to serve growing numbers of customers."
BNP Paribas Equipment Solutions
Although amounting to only 3% of the combined revenue for BNP Paribas, the Equipment Solutions division still showed an impressive performance, recording €401m. This represents an increase of 15.9% on Q1 2010, which was mostly attributed to a rebound in used vehicle prices and the growth in the Leasing Solutions subsidiary's revenues.
This vigorous revenue growth, combined with a lesser rise in the increasing operating costs (6.9%), helped generate €199m in gross operating income, up 26.8% compared to the same period in 2010.
The division produced €195m in pre-tax income, aided by the sharp decline in the cost of risk, which fell 78.5% compared to Q1 last year. This pre-tax income amounted to more than two times that of Q1 2010.
The Equipment Solutions division is also likely to be boosted by the news that Arval (an integral part of the subsidiary) has expanded further in Germany, recently receiving official confirmation to acquire Commerz Real Autoleasing GmbH (see AFI April 14, 2011).
"The merger of the two organisations is a further confirmation of our commitment to Germany as a business location," said Lionel Wolff, managing director for Arval Germany.
"Our focus on quality growth aims to ensure we will continue to serve our customers as a reliable and strong partner in the future."
[headlines]
--------------------------------------------------------------

Sales Makes it Happen
by Christopher 'Kit' Menkin




Getting Vendors by using the back door
The best way to attract vendor business is to bring a customer to them. The major sellers of equipment and software, including service providers, have national programs, most often a "Captive Lessor" with special incentives and programs. Many of the middle sized companies also are tied up in the marketplace today, especially "franchisors," who are in big demand due to their success in new locations.
It leaves the smaller vendor, often regional, which often don't have the volume to attract the larger companies, who fend for themselves or have relationships with independents, or what the automobile dealerships have called the "finance and insurance manager," known in the trade as the "F&I" person.
Working to get to the sales manager or "F&I" person is a long time project; however, if you go in through the "back door," you may not only pick up a sale, but ask for a return favor, and in time, establish a relationship of steady business.
There are several methods that worked for me that got me into vendors supposedly tied up by CIT and Westinghouse. If your company has a program for "private party sales" or you are an independent, this is an open field. The goal is not just a sale, but the vendors in this industry. In working this marketplace, the customer will also lead you to vendors who want to sell them equipment.
The first place to start is Craig's List, then local newspapers on line for their listings, or even printed newspapers. The email list is faster to contact the party that you have financing available if a prospect wants to buy the equipment they have for sale. While many go on eBay, you will find local sellers also advertising locally or regionally, as well as companies want to sell equipment they do not need. First, find the equipment your source will take from a private party, and work this list.
Remember the goal is also to get to know the customers and who he buys equipment from, as you can call them to learn more about the equipment you may be financing, to learn its value, its background, and open a contact. You may run into a situation that if the party can sell this equipment, he then can replace it, or perhaps is having problems financing it and needs the sale for a down payment.
Set time aside to attend an auction of the type of equipment you can finance. Prepare a flyer to put on car windshields, and more importantly, work the crowd as if you were a politician running for office. You may run into a salesman who has a deal he can't place with the "captive vendor," and work out a trade, if you can put it together, he has to give you a "good one." Don't ask for all his business and be naive that by putting one deal together you win the account.
Take time to contact previous customers to not only ask them for future business, but learn about new products your customer has seen, and who is selling them. If you learn more about equipment, the next customer you may want to pass on what your learned about this new equipment---and if the customer knows about it or is interested, you have a lead you can call the vendor salesman you talked to about visiting.
Another technique is to bring all the small vendors you have been working in for an hour and half "wine and cheese" seminar on how to use leasing to close more sales. Say 4pm and either rent a small hall or use a large conference room of one of your customers or friends, for ten to twelve people. If you can work it up to 30 after holding one each quarter, you will not have time for any cold calling or even telephone solicitations.
Dialing for dollars may get you some sales, but what you need are repeat customers and vendors who will continue to provide business rather than always gambling by telephone to get some business.
Previous Sales Makes it Happen Columns:
http://www.leasingnews.org/Legacy/index.html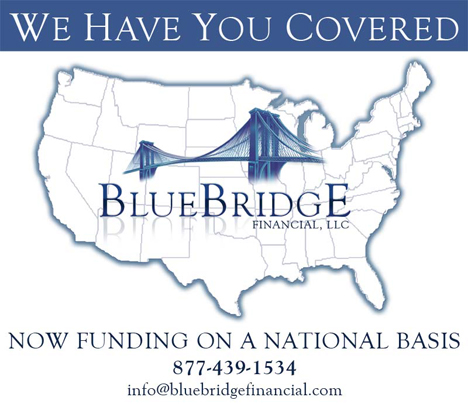 [headlines]
--------------------------------------------------------------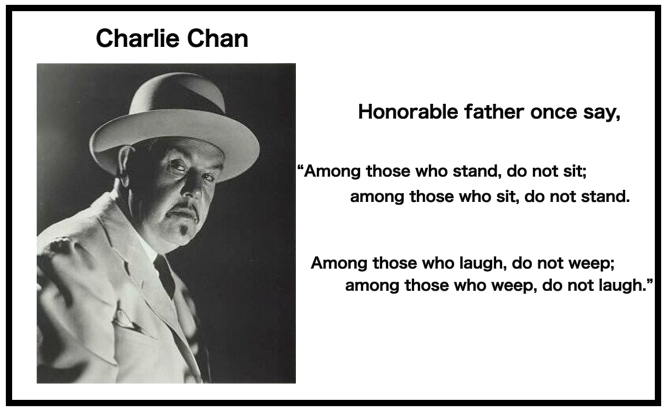 [headlines]
--------------------------------------------------------------

Housing Remodeling Industry to Expand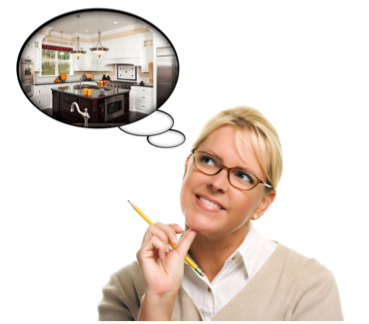 Zillow.com reports that home values fell three percent in the first quarter of this year, marking a pace of decline not seen since 2008 when the housing recession was at its worst. Homes in the bottom price tier lost the most value in the first quarter, while homes in the top tier lost the least amount of value. The value of homes in the bottom tier fell 13.9 percent year-over-year, while homes in the middle tier fell 8.7 percent and homes in the top tier fell 4.3 percent.
Nearly three-quarters (74.5 percent) of homes in the United States lost value from Q1 2010 to Q1 2011. That's up from Q4 2010, when 69.2 percent had lost value, but is down substantially from a peak of 85.5 percent in Q1 2009.
Here in Silicon Valley, almost one third the homes sold in Santa Clara and San Mateo counties were sold at a loss, Zillow.com reports. In fact, in Santa Clara County Zillow.com reports 36% of sales were for less than what the owner paid for the house, up 2.94% form last year. In San Mateo County, also known as the San Francisco Peninsula, 31% of home sales were for a loss, up 5.4% from last year.
20% of the sales were foreclosure resales in Santa Clara, San Mateo counties.
Al Schuler, former US Agriculture economist for USDA Forest Service (the wood industry-housing) predicted the housing bubble and its outcome. For the last eight years Leasing News has been quoting his economic facts as well as questions and observation. He sees business increasing for "housing remodeling" but remains skeptical about new home sales, especially resale of existing homes.
"Remodeling/Improvement spending exceeds spending on New single family construction for the first time in history in 2009---as housing stock ages, remodeling expenditure will become more important."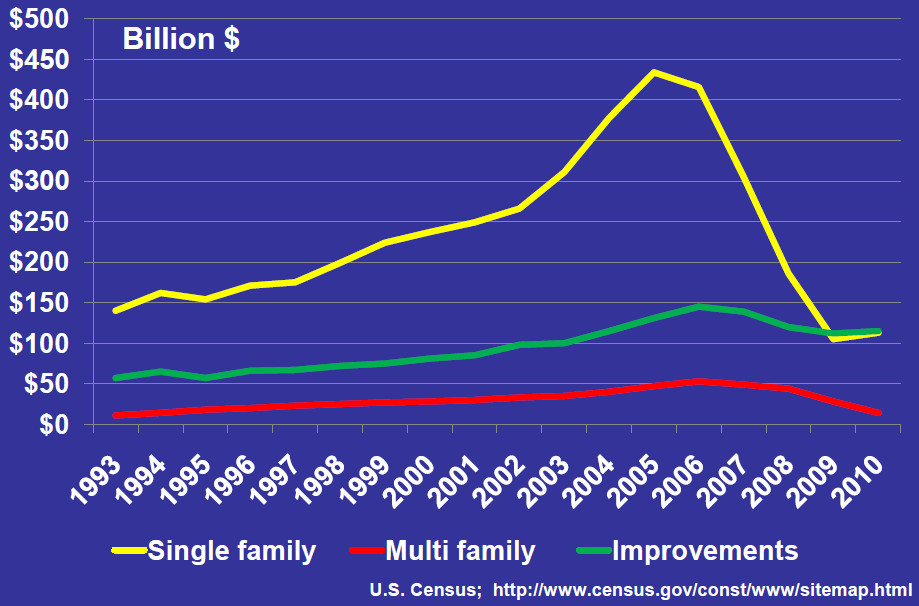 Median Age of U.S. Housing Stock
"In 2009, half of U.S. homes were 36 years old or older," Shuler quotes. "Good news for the remodeling business---in fact, over time, we will emulate Europe where remodeling expenditures routinely exceed expenditures on new construction."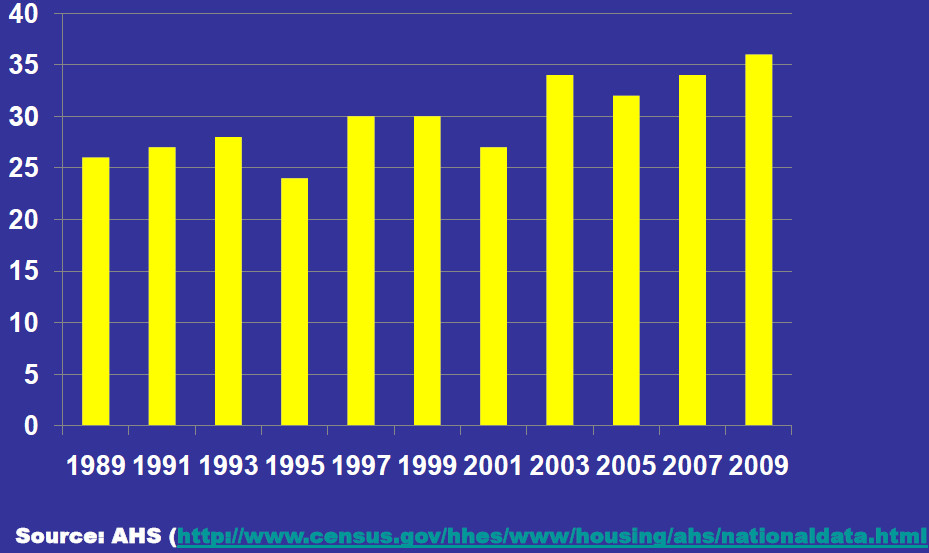 Remodeling Expected to Accelerate in 2011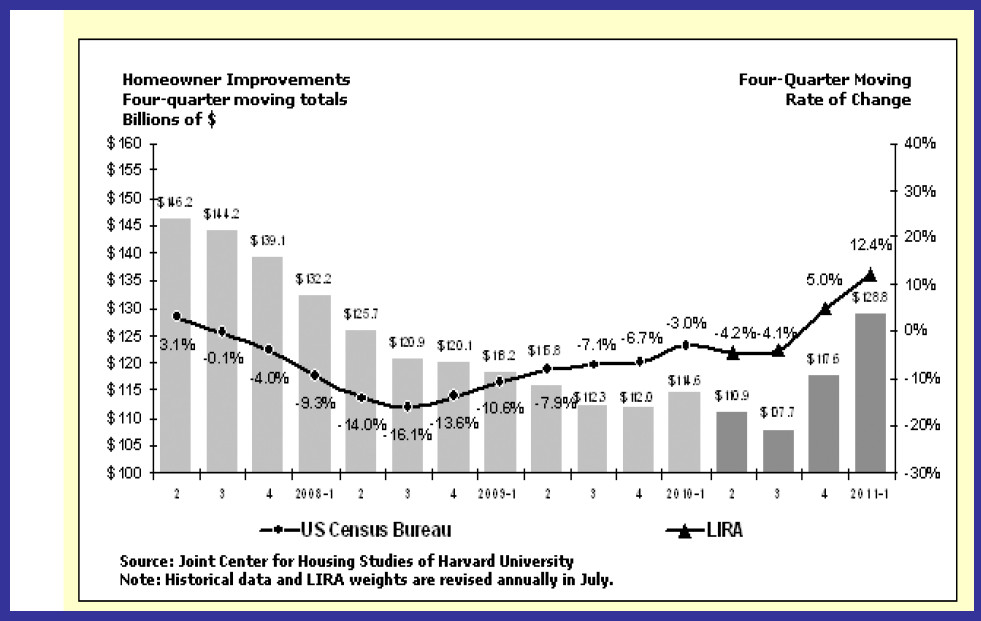 6.1 million jobs lost since January, 2008, but a slight up-turn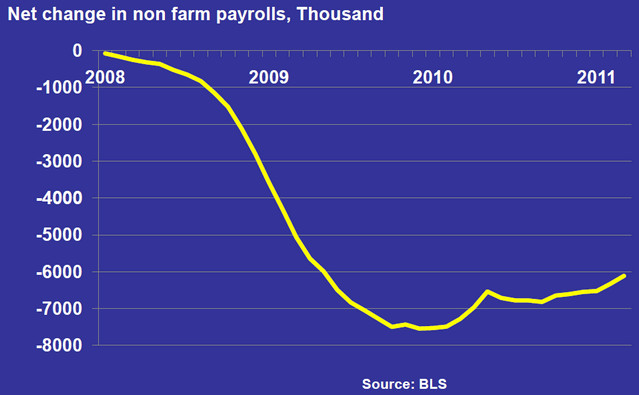 Shuler believes, "stagnating incomes will impact housing market."

Real median household income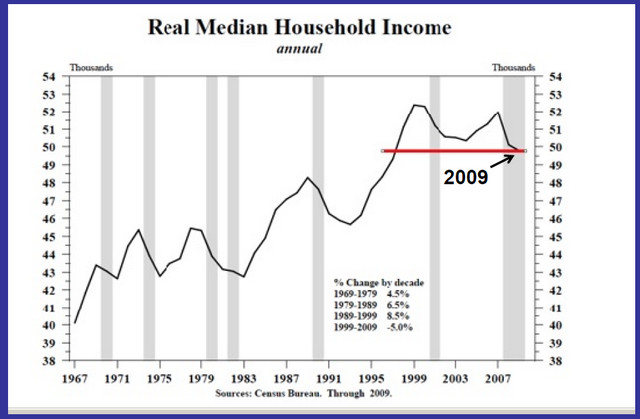 Shuler quotes Barron's, stating "Homeownership to fall to 64% by 2015. Near term demographics indicate fewer people in prime home buying age cohorts (35-49) as the age distribution of households tips in favor of your adults. Many of these "Echo Boomers', as they are called, will begin reach prime housing buying age somewhere between 2015--2015, and demographics indicate that will again favor homeownership; of course, the economy plays a role, too."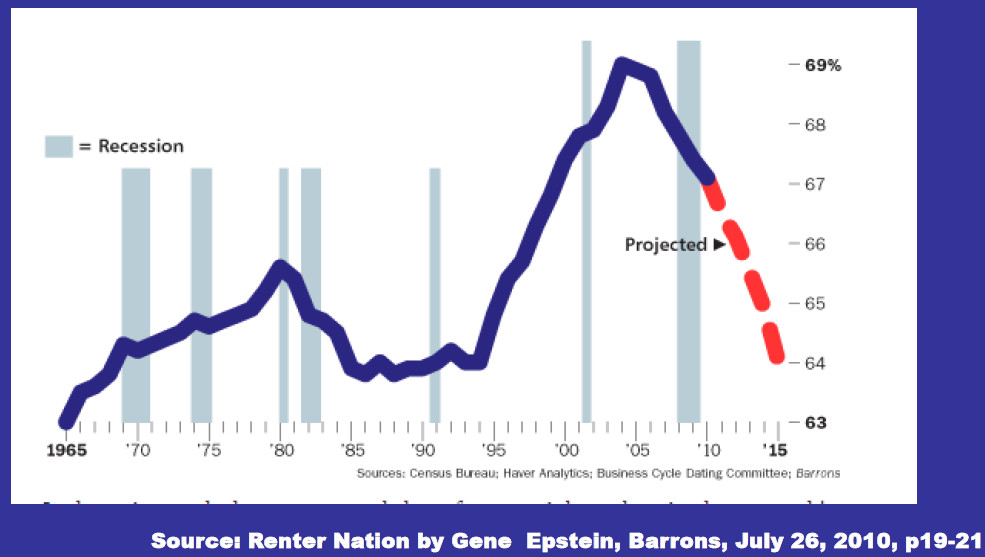 "The economy is getting better," he Shuler says, " but, my gut feeling is that it is due primarily to the 'stimulus spending' from the federal government-that can't continue much longer. The growing debt crisises needs to be addressed."
[headlines]
--------------------------------------------------------------

### Press Release ###########################
First Physicians Capital Group Enters Leasing Fray

BEVERLY HILLS, Calif.--- First Physicians Capital Group, Inc. ("FPCG" or the "Company") (OTCBB:FPCG.ob - News) announced the launch of its new business model as a provider of business solutions to healthcare providers. These solutions include management, financial, and ancillary healthcare and IT services to the rural and community hospital market. FPCG concurrently announced that it has sold its remaining critical access hospitals in Oklahoma to a not-for-profit charitable organization for a combined value of $12 million in seller note consideration. FPCG retained ownership of the real estate in the transaction with a book value of $10 million. There was no cash component to the transaction. As part of the sale, FPCG entered into long-term multi-year service agreements with the hospitals to provide the following:
•Management Services – including hospital administrative and revenue cycle management services
•Staff Leasing Services – leasing of employees, including physicians, nurses, and administrative staff
•Real Estate and Equipment Leasing – including the arrangement of facility and equipment lease financing
•Ancillary Healthcare and IT Services – including radiology and lab, emergency room care, and electronic health / medical records solutions with joint venture partners
FPCG plans include divesting ownership positions in its remaining facilities during the second calendar quarter of 2011. The Company shall provide updates upon completion of any further transactions. FPCG has entered into an LOI for the sale of one Oklahoma-based facility. The Company has also received a conditional offer from its physician partners for the buyout of its stake in one California-based surgery center. If transactions are completed, it is expected that the majority of consideration will be seller financing.
About First Physicians Capital Group, Inc.
First Physicians Capital Group, Inc. is a provider of management, financial, and ancillary healthcare and IT services to the rural and community hospital market. For more information, please visit www.fpcapitalgroup.com.

### Press Release ############################

[headlines]
--------------------------------------------------------------

Research and Markets: China Financial Leasing Industry Report, 2010-2011
DUBLIN--RE)-- Research and Markets http://www.researchandmarkets.com/research/9207bb/china_financial_le) has announced the addition of the "China Financial Leasing Industry Report, 2010-2011" report to their offering.
From 2006 to 2010, China's financial leasing industry witnessed exponential growth, and the total leasing fund increased by 86-folds from RMB 8 billion in 2006 to RMB 700 billion in 2010.
In 2010, the investment in financial leasing in China exceeded RMB 20 billion, the operating income registered RMB 15 billion, total profit RMB 4.7 billion and net income RMB 3.6 billion.
In 2007, China's financial leasing industry presented explosive growth. In this year, China Banking Regulatory Commission (CBRC) promulgated new Administration Measures for Financial Leasing Companies, which allows qualified commercial banks to set up financial leasing companies. Since then, financial leasing companies with banking backgrounds have emerged in China.
With strong financial strength and customer channel advantages, bank-based financial leasing companies gained increasing transactions in only three years, and their growth rate was higher than the average level of the industry. In 2010, 17 financial leasing companies supervised by CBRC achieved 50% of the new business valued RMB 350 billion.
China's financial leasing market is promising. In 2010, the penetration rate of the market (the proportion of equipment investment via leasing in the total equipment investment) was 3.1%; while the penetration rate of the global financial leasing market has been nearly 17%, and that of the developed countries is between 10%-30%.
CDB Financial Leasing Co. Ltd. was by set up China Development Bank with the investment of RMB 7.0 billion in May 2008. China Development Bank (CDB) holds 95% stake, and other shareholders consist of Hainan Airlines Group, Xi'an Aircraft Industry (Group) Company, and so forth. Headquartered in Shenzhen, CDB Financial Leasing Co. Ltd is China's largest financial leasing company, with total assets reaching RMB 58.8 billion at the end of 2010.
ICBC Financial Leasing Co. Ltd. was established with a registered capital of RMB 5 billion by ICBC Co., Ltd. At the end of 2010, its total assets reached RMB 55.9 billion, the net assets RMB 5.97 billion, and the net profit RMB 580 million. It has 34 aircrafts made by Boeing, Airbus, ERJ, etc.; 56 bulk carriers, roll-on/roll-off ships, etc.; nearly 500 sets of engineering machinery, port facilities and rail locomotives.
This report in detail analyzes the development, financial leasing and competition patterns of key sectors (aviation, shipping, rail transport, engineering machinery, medical device, printing equipment, telecommunications and IT) serviced by China financial leasing industry, and predicts the development trends.
Key Topics Covered:
1 Overview of Financial Leasing
2 Policies & Economic Environment of Financial Leasing in China
3 Operation of China Financial Leasing Industry
4 Key Sectors of China Financial Leasing Industry
5 Key Enterprises in China Financial Leasing Industry
6 Development Trends of China Financial Leasing Industry
Companies Mentioned:
•CDB Financial Leasing Co. Ltd.
•ICBC Financial Leasing Co. Ltd.
•BOC Aviation Pte. Ltd.
•CCB Financial Leasing Co., Ltd.
•Minsheng Financial Leasing Co., Ltd.
•Bank of Communications Finance Leasing Co., Ltd.
•CMB Financial Leasing Co., Ltd.
•China Huarong Financial Leasing Co., Ltd.
•Jiangsu Financial Leasing Co., Ltd.
•Far East Horizon Co., Ltd.
•Hebei Financial Leasing Co., Ltd.
•New Century Finance Leasing Co., Ltd.
•Golden Bridge United Financial Leasing Co., Ltd
For more information visit http://www.researchandmarkets.com/research/9207bb/china_financial_le
John Kenny Receivables Management
www.jrkrmdirect.com

• End of Lease Negotiations & Enforcement
• Fraud Investigation
• Credit Investigations
• Asset Searches
• Skip-tracing
• Third-party Commercial Collections
The Solution to Your Credit & Accounts Receivable Needs
John Kenny
315-866-1167 | John@jkrmdirect.com
(Leasing News provides this ad as a trade for investigations
and background information provided by John Kenny)
#### Press Release #############################

[headlines]
--------------------------------------------------------------

1927 LaSalle is Entered in Italy's Famed Mille Miglia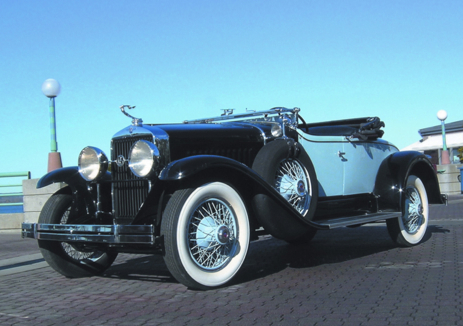 TACOMA, Wash.–
For the first time, a vehicle – a 1927 LaSalle 303 Roadster – from the soon-to-open, four-story, 165,000-sq.-ft. Washington automotive museum, is entered in the Mille Miglia, the vintage car road rally that winds from Brescia, Italy to Rome and back. The Mille Miglia (which means "1,000 miles"), runs May 11-15.
"We purchased the Harley Earle-designed LaSalle in 2005 to participate in the Mille Miglia, one of the most prestigious automotive events in the world," said Scot Keller, chief marketing & communications officer for ACM, which is slated to begin welcoming guests in May 2012. "It's one of a handful of American cars that are Mille-eligible, so it's quite an honor and privilege to participate in this historic event. This reinforces what we're trying to do as a museum – to be deeply involved in the enthusiast community."
According to Keller, the blue, two-toned LaSalle is a veteran of two Pebble Beach Motoring Classics and was displayed at the Pebble Beach Concours d'Elegance and the New York Auto Show. It's also been worked on by noted American car aficionado Nicola Bulgari, the jewelry heir (Bulgari watches, etc.) and international businessman who's also an ACM board member.
About LeMay – America's Car Museum
LeMay – America's Car Museum in Tacoma, Wash., explores how the automobile has fulfilled a distinctive role at the core of the American experience and shaped our society. The spacious Museum with rotating exhibits is designed to be the centerpiece for automotive history as well as an educational center and library. The campus also contains a 3.5-acre show field, theatre, café, banquet hall and meeting facilities. To become an ACM member, volunteer or make a donation, visit www.lemaymuseum.org.
#### Press Release #############################
[headlines]
--------------------------------------------------------------

Overland Park, Kansas-- Adopt-a-Dog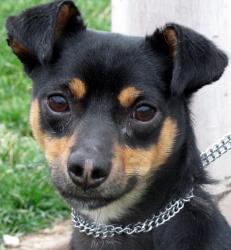 Lil Bit
Manchester Terrier/Terrier Mix
Neutered
Primary colors: Black, Yellow, Tan, Blond or Fawn
"Lil Bit is an adorable black and tan 1 year old neutered male Manchester Terrier mix who only weighs around 13 lbs. He is a pretty submissive and playful guy. Lil Bit has been spending some time at Camp Bow Wow and is doing wonderfully! He is very social and not aggressive at all. He is also very affectionate. Lil Bit would make a wonderful family dog or would do well with a single person. He was a little shy at first but fits right in with all the other dogs now. Lil Bit has been heartworm tested negative and is current on all his vaccinations. He is crate trained and housetrained. Come and meet our Lil Bit!"
The Heart of America Humane Society has adoptions each Saturday at the Petsmart at 115th and Metcalf in Overland Park, the Petco at 135th and Blackbob in Olathe and the Petsmart in the Ward Parkway Shopping Center. Please contact the foster parent DIRECTLY to ask questions about this foster, to obtain additional information about this foster or to confirm this foster's attendance at one of our adoptions.
As HAHS now has several adoption locations, please contact Candy or Mark at 816/600-7364 (home) or 816/916-3685 (cell) to find out when and where you can meet LIL BIT!
http://www.petfinder.com/shelters/KS14.html

Adopt-a-Pet by Leasing Co. State/City
http://www.leasingnews.org/Conscious-Top%20Stories/Adopt_Pet.htm

Adopt a Pet
http://www.adoptapet.com/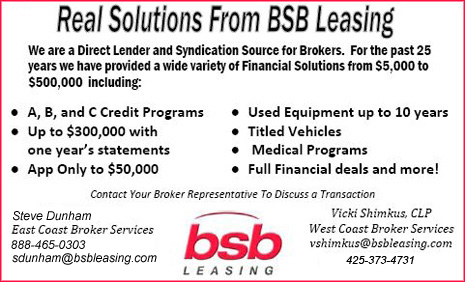 --- News Briefs
John Otto HL Leasing Case in Limbo
http://www.fresnobee.com/2011/04/30/2371225/fresno-based-scam-case-in-limbo.html
Number of ILFC tardy customers doubled in 1st qtr
http://www.reuters.com/article/2011/05/10/aig-ilfc-idUSN1012006220110510
Federal Retreat on Bigger Loans Rattles Housing
http://www.nytimes.com/2011/05/11/business/11housing.html?_r=1&hp
Little Known BK Code eliminates Second Mortgage liens
http://www.mercurynews.com/real-estate/ci_18011666

Largest Applebee's franchisee receives investment from two private equity firms
http://www.crainscleveland.com/article/20110510/FREE/110519986
Lester Holt's son hired at Channel 5 in Chicago
http://www.chicagotribune.com/business/columnists/ct-biz-0511-phil-20110511,0,3032966.column
Romeo and Chelsie cut from "Dancing with the Stars
http://www.tvgrapevine.com/index.php/abc/278-dancing-with-the-stars-2011/10711-dancing-with-the-stars-results-recap-for-may-10-2011


You May Have Missed----
25 Manners Every Kid Should Know By Age 9
http://shine.yahoo.com/channel/parenting/25-manners-every-kid-should-know-by-age-9-2480238/

Sports Briefs----
San Jose Sharks lose again 3-1
http://www.mercurynews.com/sharks/ci_18036605
The Huddle
http://content.usatoday.com/communities/thehuddle/index



California Nuts Briefs---

More SF Bay Area homes going underwater
http://www.contracostatimes.com/ci_18025780?source=most_viewed
Red Lion Hotel in Concord defaults
http://www.contracostatimes.com/top-stories/ci_18035261?nclick_check=1


"Gimme that Wine"


America's wine choices in restaurants
http://www.dailypress.com/entertainment/dining/dp-winepress-0504,0,5099423.story
Santa Cruz Winery Shake-Up
http://www.winesandvines.com/template.cfm?section=news&
content=87498&htitle=Santa%20Cruz%20Winery%20Shake-Up
WineJobs.com: Winery Job Postings Up in April
http://www.winebusiness.com/news/?go=getArticle&dataid=87429
N.Y. wines win more than 135 medals at competition
http://www.democratandchronicle.com/article/20110509/NEWS01/105090318/N-Y-wines-win-more-than-135-medals-competition?odyssey=tab|topnews|text|News
Free Mobile Wine Program
http://leasingnews.org/archives/Feb2010/2_26.htm#mobile
Wine Prices by vintage
http://www.winezap.com
US/International Wine Events
http://www.localwineevents.com/
Winery Atlas
http://www.carterhouse.com/atlas/\
Leasing News Wine & Spirits Page
http://two.leasingnews.org/Recommendations/wnensprts.htm
[headlines]
----------------------------------------------------------------
This Day in American History
1502 - Columbus embarked on his 4th voyage with 150 men in 4 caravels. He reached the coast of Honduras after 8 months and passed south to Panama (1503). He returned to Spain Nov 7, 1504, after suffering a shipwreck at Jamaica.
1647 - Peter Stuyvesant arrived in New Amsterdam to become governor.
1690 -- In the first major engagement of King William's War, British troops from Massachusetts seize Port Royal in Acadia (Nova Scotia and New Brunswick) from the French.
1807-Birthday of Ira Aldridge, Great 19th century Black actor, famous throughout the world, died 1867.
1823--Birthday of (Catherine) Sister Irene Fitzgibbon, headed a home for foundling babies whose care had previously been assigned to prisoners or the inmates of poorhouses.
She established the New York Foundling Hospital, a maternity hospital, a hospital for children, a care facility for children, a hospital for TB patients, and developed a program to give decent care for unwed mothers both before and after birth.
http://www.catholicity.com/encyclopedia/f/fitzgibbon,catherine.html
http://www.orphantrainriders.com/otm11.html
1846 - Congress declares war against Mexico at request of the President James Polk. At the time the entire United States Army numbers only about 6,000 officers and men, eventually expanded to nearly 10,000 by war's end. The bulk of the force needed to prosecute the war will come from the uniformed volunteer militia (forerunners of today's National Guard) of the various states.
1855--The oldest gambling house in San Francisco, the El Dorado closed forever because of a new state anti-gambling law.
1858-Minnesota entered the Union as the thirty-second state on this day. Known as the "Land of Ten Thousand Lakes," Minnesota is the northern terminus of the Mississippi River's traffic and the westernmost point of an inland waterway that extends through the Great Lakes and the St. Lawrence Seaway to the Atlantic Ocean. The Ojibwe and the Dakota were among the Native peoples who first made this land their home and white settlement of the area began in 1820 with the establishment of Fort Snelling. In 1849, Minnesota became a US territory. The building of railroads and canals brought a land boom during the 1850s, and Minnesota's population swelled from only 6000 in 1850 to more than 150'000 by 1857. Chiefly a land of small farmers, Minnesota supported the Union in the Civil War and supplied large quantities of wheat to the Northern armies. Originally settled by migrants of British, German, and Irish extraction, Minnesota saw a major influx of Scandinavian immigrants during the nineteenth century. Minnesota's "Twin Cities" — Minneapolis and St. Paul — grew out of Fort Snelling, the center of early US settlement.
http://memory.loc.gov/ammem/today/may11.html
1862 - The Confederate ironclad CSS Virginia was destroyed by Confederate forces to prevent its capture by Union troops. The Virginia was built from the salvaged hull of the USS Merrimack. Two months prior to its destruction, the Virginia fought several Union ships in what became known as "The Battle of Hampton Roads."
1864-Attempting to head off Union General Phil Sheridan's cavalry advance on Richmond, one of the South's greatest military strategists, Confederate General J.E.B. Stuart's cavalry encountered the Federals at Yellow Tavern, Virginia. It was a surprise encounter, not only changing the direction of the war, but Stuart was mortally wounded in the battle and died the following day. The loss of one of its most colorful and effective cavalry leaders was a great loss to the South. It also marked the first time that Sheridan, with Gen. Grant's approval, was making his first independent cavalry action, surprising Stuart considerably. The battle did accomplish the delay of the Federal advance, delaying it long enough for the Confederates to strengthen the defense at Richmond, and Sheridan was forced to change his plans. After a standoff with the Union ironclad Monitor on Mar 9, the Confederate ironclad Merrimac was destroyed by the Confederate navy on May 11. In the wake of advancing Union troops in the Peninsular Campaign. the South was forced to destroy the valuable vessel and its manufacturing facility to prevent its capture by Union forces. The "History Channel" has an excellent series about these two warships.
1867-- Jefferson Davis [03 Jun 1808 – 06 Dec 1889] is released on bail from prison where, since being captured on 10 May 1865, he was awaiting a treason trial (which never would take place: the charges would be dropped on 25 December 1868) for having been President of the Confederacy during the US Civil War.
1885 --Jazz musician "King" Oliver born New Orleans, Louisiana.
http://www.redhotjazz.com/kingo.html
http://www.michaelminn.net/armstrong/sessions1/s231005.html
http://www.amazon.com/King-Olivers-Creole-Jazz-Band/dp/B000005R5L
#moreAboutThisProduct
1888-- American songwriter Irving Berlin was born in Russia. He wrote nearly 1,000 songs, and had his first hit in 1911 with "Alexander's Ragtime Band." Many of his best songs came from such Broadway musicals as "Call Me Madam" and "Annie Get Your Gun." Berlin also composed film scores, and many of his stage musicals were adapted for the screen. Among the best known of his songs are "White Christmas," "God Bless America" and "There's No Business like Show Business." On this date in 1988, celebrities from Frank Sinatra to Isaac Stern, Ray Charles to Leonard Bernstein paid musical tribute to Irving Berlin on his 100th birthday. The Carnegie Hall concert ended with all the performers singing "There's No Business like Show Business." Berlin himself did not attend but members of his family were there. Berlin died on September 22nd, 1989, age 101.
1889 - Major Joseph Wham and group of soldiers, carrying a military payroll of $29,000, were attacked by a dozen outlaws near Fort Thomas, Arizona Territory. After wounding more then half the soldiers and driving off the rest, the outlaws simply walked away with the entire payroll. A posse of lawmen rounded up various suspects who were later charged with the sensational robbery. Most of these suspects were Mormons with political connections and the accused men were defended by the famed lawyer Marcus Aurelius Smith. Major Wham and his men were unable to identify any of the dozen defendants in court and they were all acquitted. It was widely claimed that political pressure from the acting governor allowed the thieves to go free.
1894 - During the Depression of 1893, the company handed out a hefty round of wage cuts; though the cuts ate up 25 percent to 40 percent of workers' take-home pay, the company refused to lower its rents. In May of 1894, a group of workers implored company chief George Pullman to redress the situation. Pullman promptly fired three of the workers. The rail managers won the support of Federal and state troops, which led to a long and violent skirmish in early July.Pullman and the rail managers soon prevailed over the strikers, many of whom were subsequently barred from working in the rail industry.
1894--Birthday of Martha Graham, the woman who most embodied the movements of modern dance; who influenced American modern dance as a dancer, teacher, and choreographer. Her career spanned more than 60 years during which she created almost 200 works from solos to feature presentations. Died April 1, 1991
http://www.time.com/time/time100/artists/profile/graham.html
http://marthagraham.org/center/
http://www.pbs.org/wnet/americanmasters/database/graham_m.html
1895--Birthday of American composer William Grant Still, born Woodville, Ms; perhaps the best-known African-American classical composer of the 20th century Died 3 December 1978, Los Angeles, California. Still wrote 8 symphonies, 7 operas and more than 100 other works, included such important works as Levee Land and Sahdji. As the ClassicalMusicDetroit.com site notes, he was a pioneer in many ways: as the first Black person to conduct a major American symphony (the Los Angeles Philharmonic at the Hollywood Bowl in 1936), to have an opera (Troubled Island in 1949) produced by a major company, and to have an opera performed on television (Bayou Legend, posthumously, in 1981).
http://www.williamgrantstill.com/wgsbiography/
http://www.shs.starkville.k12.ms.us/mswm/MSWritersAndMusicians/
musicians/WGStill.html
http://odyssey.lib.duke.edu/sgo/findaid/stillbio.html
1898 - Sailors and Marines from USS Marblehead and USS Nashville cut trans-oceanic cable near Cienfuegos, Cuba, isolating Cuba from Spain. The operation was performed close to shore, directly under the guns of the enemy soldiers garrisoned at Cienfuegos. From the heights of the cliffs overlooking the harbor, the enemy began to fire with great ferocity. For more than an hour the small boats with their crews of brave young sailors and Marines endured the dangerous waters, the ever present mines, the crash of large rounds, and small arms fire, to continue their task. In the distance Lieutenant Dillingham turned the Nashville towards the shore, steaming ahead and then turning again to place his warship between the enemy on the shore and the retreating smaller boats of the cable cutting crews and their Marine guards. It was a bold act, exposing his ship to intense enemy fire, but for the badly battered volunteers, it meant the difference between life and death. The wounded were quickly taken aboard the warships for medical care. Many of the men had suffered wounds, several of them repeated wounds, and at least three were critical or fatal. All 52 men, 26 from each of the Marblehead and the Nashville, were subsequently awarded Medals of Honor.
1901--Birthday of Gladys Rockmore Davis, U.S. artist who has works hanging in the Metropolitan Museum of Art. Died 1967.
http://www.rogallery.com/davis_gladys_rockmore/davisgr-biography.htm
http://www.artnet.com/artist/652212/gladys-rockmore-davis.html
1910 - Glacier National Park in Montana was created by an act of Congress. With over one million acres, the park is home to many animals, including wolves, grizzly bears, and mountain lions, and over 1400 plant species.
1926 -- Birthday of Mort Sahl, comedian, political satirist, beatnic, born Montreal, Quebec, Mort Sahl was one of a kind -- a razor-sharp trailblazer of biting, tremendous popular critical comedy in the 1950s and 1960s.
http://www.mortsahl.com/
http://www.imdb.com/name/nm0756340/
1927 - The Academy of Motion Picture Arts and Sciences was founded. The first Oscars were for films produced in the first year of the Academy: 1927-28. (For the first 6 years, the awards were for films produced during the fiscal year, not the calendar year.) Among the first winners were Emil Jannings and Janet Gaynor for acting, and Wings for best picture.
1928 - WGY-TV in Schenectady, New York began the first schedule of regular TV programs. WGY offered programming to the upstate New York audience three times a week using the electronic scanning method.
1937 -- Battle of the Bands between Benny Goodman & Chick Webb, Savoy, NY.
1938-Birthday of American composer Harvey Sollberger.
http://music.ucsd.edu/public/fm_music_directory.php?cmd=fm_music_directory_detail
&query_Full_Name=+Harvey+Sollberger&query_Active_Status=Faculty
http://grace.evergreen.edu/~arunc/texts/music/wolpe/wolpe/Harvey_
Sollberger.html
http://www.newworldrecords.org/album.cgi?rm=view&album_id=17524
1941-- rock singer Eric Burdon, who first came to fame with the Animals during the 1960's British invasion, was born in Newcastle-on-Tyne, England. The Animals hit the top of the charts in both Britain and North America in the summer of 1964 with "House of the Rising Sun." When the original group broke up in 1966, Burdon began billing the band as Eric Burdon and the Animals. They began playing psychedelic songs, such as "San Franciscan Nights" and "Sky Pilot." In 1970, Eric Burdon fronted the funk band War for their number-one hit "Spill the Wine," but by the following year Burdon and War had parted company.
1942 -- Go Down, Moses by William Faulkner is published.
http://www.mcsr.olemiss.edu/~egjbp/faulkner/faulkner.html
1944--*WAUGH, ROBERT T. Medal of Honor
Rank and organization: First Lieutenant, U.S. Army, 339th Infantry, 85th Infantry Division. Place and date: Near Tremensucli, Italy, 11-14 May 1944. Entered service at: Augusta, Maine. Birth: Ashton, R.I. G.O. No.: 79, 4 October 1944. Citation: For conspicuous gallantry and intrepidity at risk of life above and beyond the call of duty in action with the enemy. In the course of an attack upon an enemy-held hill on 11 May, 1st Lt. Waugh personally reconnoitered a heavily mined area before entering it with his platoon. Directing his men to deliver fire on 6 bunkers guarding this hill, 1st Lt. Waugh advanced alone against them, reached the first bunker, threw phosphorus grenades into it and as the defenders emerged, killed them with a burst from his Tommy gun. He repeated this process on the 5 remaining bunkers, killing or capturing the occupants. On the morning of 14 May, 1st Lt. Waugh ordered his platoon to lay a base of fire on 2 enemy pillboxes located on a knoll which commanded the only trail up the hill. He then ran to the first pillbox, threw several grenades into it, drove the defenders into the open, and killed them. The second pillbox was next taken by this intrepid officer by similar methods. The fearless actions of 1st Lt. Waugh broke the Gustav Line at that point, neutralizing 6 bunkers and 2 pillboxes and he was personally responsible for the death of 30 of the enemy and the capture of 25 others. He was later killed in action in Itri, Italy, while leading his platoon in an attack.
1945--McKlNNEY, JOHN R. Medal of Honor
Rank and organization: Sergeant (then Private), U.S. Army, Company A, 123d Infantry, 33d Infantry Division. Place and date: Tayabas Province, Luzon, Philippine Islands, 11 May 1945. Entered service at: Woodcliff, Ga. Birth: Woodcliff, Ga. G.O. No.: 14, 4 February 1946. Citation: He fought with extreme gallantry to defend the outpost which had been established near Dingalan Bay. Just before daybreak approximately 100 Japanese stealthily attacked the perimeter defense, concentrating on a light machinegun position manned by 3 Americans. Having completed a long tour of duty at this gun, Pvt. McKinney was resting a few paces away when an enemy soldier dealt him a glancing blow on the head with a saber. Although dazed by the stroke, he seized his rifle, bludgeoned his attacker, and then shot another assailant who was charging him. Meanwhile, 1 of his comrades at the machinegun had been wounded and his other companion withdrew carrying the injured man to safety. Alone, Pvt. McKinney was confronted by 10 infantrymen who had captured the machinegun with the evident intent of reversing it to fire into the perimeter. Leaping into the emplacement, he shot 7 of them at pointblank range and killed 3 more with his rifle butt. In the melee the machinegun was rendered inoperative, leaving him only his rifle with which to meet the advancing Japanese, who hurled grenades and directed knee mortar shells into the perimeter. He warily changed position, secured more ammunition and reloading repeatedly, cut down waves of the fanatical enemy with devastating fire or clubbed them to death in hand-to-hand combat. When assistance arrived, he had thwarted the assault and was in complete control of the area. Thirty-eight dead Japanese around the machinegun and 2 more at the side of a mortar 45 yards distant was the amazing toll he had exacted single-handedly. By his indomitable spirit, extraordinary fighting ability, and unwavering courage in the face of tremendous odds, Pvt. McKinley saved his company from possible annihilation and set an example of unsurpassed intrepidity.
1946 - Jack Barry, a familiar face on TV game shows, hosted "Juvenile Jury" on WOR Radio in New York City. The show was such a hit after five weeks on the air that it debuted on the Mutual Broadcasting System coast to coast. Maybe Barry became a bit too familiar in 1959. It was "Twenty One", the e1947 - B.F. Goodrich, from Akron, Ohio, announced the development of the tubeless tire. enormously popular show that Barry hosted, that led to the Quiz Show Scandal that rocked television and the U.S. Congress.
1946--*TERRY, SEYMOUR W. Medal of Honor
Rank and organization: Captain, U.S. Army, Company B, 382d Infantry, 96th Infantry Division. Place and date: Zebra Hill, Okinawa, Ryukyu Islands, 11 May 1945. Entered service at: Little Rock, Ark. Birth: Little Rock, Ark. G.O. No.: 23, 6 March 1946. Citation: 1st Lt. Terry was leading an attack against heavily defended Zebra Hill when devastating fire from 5 pillboxes halted the advance. He braved the hail of bullets to secure satchel charges and white phosphorus grenades, and then ran 30 yards directly at the enemy with an ignited charge to the first stronghold, demolished it, and moved on to the other pillboxes, bombarding them with his grenades and calmly cutting down their defenders with rifle fire as they attempted to escape. When he had finished this job by sealing the 4 pillboxes with explosives, he had killed 20 Japanese and destroyed 3 machineguns. The advance was again held up by an intense grenade barrage which inflicted several casualties. Locating the source of enemy fire in trenches on the reverse slope of the hill, 1st Lt. Terry, burdened by 6 satchel charges launched an l-man assault. He wrecked the enemy's defenses by throwing explosives into their positions and himself accounted for 10 of the 20 hostile troops killed when his men overran the area. Pressing forward again toward a nearby ridge, his 2 assault platoons were stopped by slashing machinegun and mortar fire. He fearlessly ran across 100 yards of fire-swept terrain to join the support platoon and urge it on in a flanking maneuver. This thrust, too, was halted by stubborn resistance. 1st Lt. Terry began another 1 -man drive, hurling grenades upon the strongly entrenched defenders until they fled in confusion, leaving 5 dead behind them. Inspired by this bold action, the support platoon charged the retreating enemy and annihilated them. Soon afterward, while organizing his company to repulse a possible counterattack, the gallant company commander was mortally wounded by the burst of an enemy mortar shell. By his indomitable fighting spirit, brilliant leadership, and unwavering courage in the face of tremendous odds, 1st Lt. Terry made possible the accomplishment of his unit's mission and set an example of heroism in keeping with the highest traditions of the military service.
1950-- After fans boo him for misplaying a ball, Ted Williams makes an inappropriate gesture three times (once to left, once to center, and once to right) to the Red Sox fans sitting in the outfield stands. During his next at bat, as the booing continues, the Splendid Splinter becomes the Splendid Spitter as Williams steps out of the box to spit at fans to show his displeasure.
1953 -A devastating tornado, rated f5 on the Fujita Scale, tore through downtown Waco, Texas. 114 people were killed and 597 were injured. Total damage was $41 million. Another tornado (f4) virtually leveled 15 square blocks of San Angelo, Texas with 13 people killed and 159 injured.
1953 - No. 1 Billboard Pop Hit: "The Song from Moulin Rouge," Percy Faith Orchestra/Felicia Sanders.
1954--Birthday of American composer Jane Ellen
http://www.classical-composers.org/comp/ellen
1955---Top Hits
Cherry Pink and Apple Blossom White - Perez Prado
Unchained Melody - Les Baxter
Honey-Babe - Art Mooney
In the Jailhouse Now - Webb Pierce
1955--- With the help of an Ernie Banks' grand slam, the Cubs snap the Dodgers' 11-game winning streak, 10-8. The bases-filled homer will be Mr. Cubs' first of five on the year.
1957 - The Everly Brothers make their debut on "Grand Ole Opry" in Nashville, Tenn.
1957 - It's safe bet that San Francisco will have a major league team playing next season, The Chronicle learned. The team will probalby be the New York Giants, who will transfer their long standing feud with the Brooklyn Dodgers to California. The president plan calls for the Giants to move into Seals Stadium for the 1958 season and into a 70,000-seat stadium at South Basin near Hunters Point in 1959.
1959 - Twenty-three-year-old Carol Burnett made her musical comedy debut in Once upon a Mattress at the Phoenix Theatre in New York City. Only eight years later, the talented comedienne would star in her own Emmy-winning TV musical variety program.
1961-President Kennedy approves sending 400 Special Forces troops and 100 other US military advisers to South Vietnam. On the same day, he orders the start of clandestine warfare against North Vietnam to be conducted by South Vietnamese agents under the direction and training of the CIA and US Special Forces troops. Kennedy's orders also called for South Vietnamese forces to infiltrate Laos to locate and disrupt communist bases and supply lines there.
1963---Top Hits
I Will Follow Him - Little Peggy March
Puff the Magic Dragon - Peter, Paul & Mary
If You Wanna Be Happy - Jimmy Soul
Lonesome 7-7203 - Hawkshaw Hawkins
1964 - No. 1 Billboard Pop Hit: "My Guy," Mary Wells. It is the first No. 1 hit for the Motown label.
1965 - Liza Minnelli opened in "Flora the Red Menace". The musical ran for only 87 performances at the Alvin Theatre.
1966 - The 1.6 inch snow at Chicago, IL, was their latest measurable snow of record. Previously the record was 3.7 inches on the 1st and 2nd of May set in 1940.
1968-"The Birds, the Bees and the Monkees," which was certified gold upon its release in April, enters the LP charts at #80. In one week, pushed by the singles "Daydream Believer" and "Valleri," it will jump to #3.
1969-Beginning of one of the most infamous battles that signified the growing frustration with America's involvement in the Vietnam War. Attempting to seize Dong Ap Bia Mountain, American troops repeatedly scaled the hill over a 10-day period, often engaging in bloody hand-to-hand combat with the North Vietnamese. After finally securing the objective, American military decision makers chose to abandon it and the North Vietnamese retook it shortly thereafter. The heavy casualties in the struggle to take the hill inspired the name "Hamburger Hill."
1970--- Sammy Davis, Jr. marries his third wife, Altovise Gore, a dancer in his current Broadway hit Golden Boy. The Rev. Jesse Jackson presides; the couple would remain married for the rest of Davis' life.
1970 - The Chairmen of the Board received a gold record for the hit "Give Me Just a Little More Time". The Detroit group recorded three other songs in 1970, with moderate success.
1970 -Lubbock, Texas was struck by a tornado rated f5 on the Fujita Scale. 26 people were killed and 500 were injured. The total damage was estimated at $135 million which was considered conservative. 600 apartment units were destroyed along with 430 houses. 250 businesses were damaged or destroyed. 80 percent of the windows in the downtown area were broken.
1970-The triple album "Woodstock" soundtrack is released on Cotillion Records. The document of the epochal rock festival will go gold within two weeks.
1970--The soundtrack L.P. to the original Woodstock festival was released. The three record set featured many of the top Rock artists of the time, including Jimi Hendrix, Crosby, Stills, Nash and Young, Joe Cocker and The Who. The album would go Gold within two weeks.
1971---Top Hits
Joy to the World - Three Dog Night
Never Can Say Goodbye - The Jackson 5
I Am...I Said - Neil Diamond
How Much More Can She Stand - Conway Twitty
1972 - - The Giants trade Willie Mays to the Mets for right-hander Charlie Williams and $50000 cash. The 'Say-Hey Kid', who is clearly past his prime, returns the city where he brilliantly began his Hall of Fame career.
1973 - Charges against Daniel Ellsberg for his role in the "Pentagon Papers' case was dismissed.
1974-Steely Dan's "Rikki, Don't Lose That Number" is released.
1974--Three Dog Night's "The Show Must Go On" reaches #4 on Billboard's Hot 100 and #1 on the Cashbox best sellers chart. The song turns out to be the band's final Top Twenty hit and their last Gold single.
1974--- Elvis Presley plays a show at the Los Angeles Forum, attended by members of Led Zeppelin who were also in town for a gig. Upon learning of his famous fans, Elvis turns to his backup band after a somewhat sloppy opening number and jokingly admonishes them: "Wait a minute. Let's see if we can start together, fellas, because we've got Led Zeppelin out there. Let's try to look like we know what we're doing." Afterwards, the band meets Elvis backstage and is more than a little starstruck; Zeppelin manager Peter Grant and Elvis spontaneously swap their expensive watches, and then Robert Plant, just before the meeting breaks up, finally summons up the courage to sing Elvis' 1956 hit "Love Me." Elvis joins in for a few bars.
1975 -Eighty thousand turn out in New York's Central Park to celebrate the end of the Vietnam War.
1978---Brigadier General Margaret A. Brewer became the Marine Corps' first general officer who is also a woman. She was assigned Director of Information, Headquarters Marine Corps. Brewer had been director of the Women Marines, the seventh and last women's director, succeeding Colonel Sustad on 1 February 1973. During Brewer's tenure, the women marine corps was disbanded and all women were made a part of the regular marine corps.
1979---Top Hits
Reunited - Peaches & Herb
Music Box Dancer - Frank Mills
Stumblin' In - Suzi Quatro & Chris Norman
Backside of Thirty - John Conlee
1979-Peaches and Herb, the sweet-singing soul duo, receive a platinum record for "Reunited," a Number One hit for four weeks.
1981 - Heavyweight boxing challenger Gerry Cooney, left former champ Ken Norton on the ropes and unconscious after 54 seconds of the first round at Madison Square Garden in New York City.
1981-- The Andrew Lloyd Webber musical "Cats" opened in London. The composer had to mortgage his house to help finance the $1.1 million production. Since then, "Cats" has grossed more than one billion dollars in more than a dozen countries, including Canada. On May 11th, 1989, "Cats" became London's longest-running musical, playing its 3,358th performance. And on January 29th, 1996, it set the world record for longevity with its 6,138th performance.
1985 - Scott Brayton turned in the fastest lap ever at the Indianapolis Motor Speedway. Brayton was traveling at 214.199 MPH in the third lap of qualifying. Duane 'Pancho' Carter grabbed the pole position for that years Indianapolis 500. Carter entered the history books with a speed of 212.583 MPH for four qualifying laps around the 2.5 mile track at Indy.
1987---Top Hits
(I Just) Died in Your Arms - Cutting Crew
Looking for a New Love - Jody Watley
With or Without You - U2
The Moon is Still Over Her Shoulder - Michael Johnson
1988 - Unseasonably warm weather prevailed in the southwestern U.S. Reno, NV, reported a record high of 89 degrees.
1988--- On the occasion of his 100th birthday, legendary Tin Pan Alley songwriter Irving Berlin is serenaded by a crowd of fans singing his standards outside his New York apartment. That night, Carnegie Hall presents a program of the composer's hits (see 1888 in today's American History).
1989-- Roy Orbison was inducted into the Songwriters' Hall of Fame at a ceremony in New York. Eric Clapton presented the award to Orbison's widow, Barbara.
1990 - Unseasonably cold weather followed in the wake of a spring storm in the north central U.S. Seven cities reported record low temperatures for the date, including Madison WI with a reading of 29 degrees. Thunderstorms produced severe weather in Kansas, Oklahoma and the northern half of Texas. Severe thunderstorms spawned four tornadoes in Texas.
1990 - Singer Ritchie Valens ("La Bamba," "Donna") receives a posthumous star on Hollywood's Walk of Fame.
1994- The Justice Department approved Novell's plans to purchase WordPerfect Corporation on this day in 1994. Novell also bought Borland's spreadsheet business, in an attempt to create a suite of office applications to compete with Microsoft Office. Novell's ownership of WordPerfect lasted less than two years.
1997 - U.S. box office receipts to date for the film Jerry McGuire, starring Tom Cruise and Cuba Gooding, Jr., had climbed to $150,850,000; The English Patient had brought in $76,259,531. Top box office producer on this date, however, was George Lucas's re-released science fiction classic, Return of the Jedi, which had a reported accumulated U.S. box office gross of $308,453,687; trailing behind it was the re-released The Empire Strikes Back, with an accumulated gross of $290,158,751.
1997 - IBM's supercomputer Deep Blue made chess history by defeating Gary Kasparov, the first time a reigning world champion had been bested in a match by a machine.
1999 - After two years of work, Columbia Records released Latin heartthrob Ricky Martin's fifth album, a self-titled cross-over to English. This album was a calculated decision, and the album's first hit, "Livin' La Vida Loca" shot to the top of the charts. Martin's third and fourth solo efforts went gold. His fourth album "Vuelve" had sold more than 6 million copies worldwide.
2003 ---In his last at-bat on the current home stand, 38-year-old first baseman Rafel Palmeiro drives a 3-2 fastball thrown by Indian hurler David Elder to become the second player this season and 19th overall to hit his 500th career home run. The 370-foot shot over the right field wall at The Ballpark in Arlington makes Raffy the first native of Cuba to reach the coveted milestone.
2004-- After missing yesterday's game to become to become an American citizen, Red Sox left fielder Manny Ramirez, much to the delight of the Fenway faithful, leads his teammates out of the dugout waving an American flag to celebrate his first day as a citizen of the United States. As the 31-year native Dominican Republic comes to bat America by Neil Diamond is played over the PA system.
2006-- Hideki Matsui streak of playing in every game since starting his MLB career with the Yankees in 2003 ends at 518 games as the left fielder breaks his left wrist attempting to make a diving catch. The 31-year Japanese star established the big league record for consecutive games to start a career, surpassing Hall of Fame infielder Ernie Banks, who played in 424 contests at the start of his playing days with Cubs from 1953-56.
-------------------------------------------------------------

SuDoku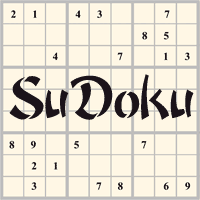 The object is to insert the numbers in the boxes to satisfy only one condition: each row, column and 3x3 box must contain the digits 1 through 9 exactly once. What could be simpler?
http://leasingnews.org/Soduku/soduko-main.htm
--------------------------------------------------------------

Daily Puzzle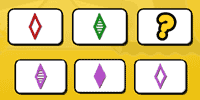 How to play:
http://www.setgame.com/set/puzzle_frame.htm
Refresh for current date:
http://www.setgame.com/set/puzzle_frame.htm
--------------------------------------------------------------


http://www.gasbuddy.com/
http://www.gasbuddy.com/GB_Map_Gas_Prices.aspx
http://www.gasbuddy.com/GB_Mobile_Instructions.aspx
--------------------------------------------------------------

Weather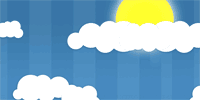 See USA map, click to specific area, no commercials
--------------------------------------------------------------

Traffic Live---
Real Time Traffic Information
You can save up to 20 different routes and check them out with one click,
or type in a new route to learn the traffic live
--------------------------------