[headlines]
--------------------------------------------------------------

Jeffrey Taylor May Go Home Next Week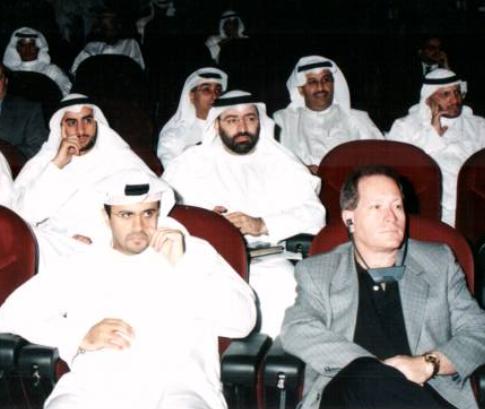 Jeffrey in Kuwait
Jeffrey Taylor, long time leasing trainer, author, former publisher of 16,000 reader news edition on leasing, had his third heart operation, which went well, he reports over the telephone from the Scottsdale Healthcare Shea Medical Center in Scottsdale, Arizona. He is now in the cancer ward, starting the chemo analysis to being this treatment.
He seemed to be more concerned about his good friend Rosanne Wilson, CLP, long time NAELB director, past treasurer, member of the Leasing News Advisory Board, who has a serious case of cancer and is undergoing treatment. He friends at NAELB are helping her with her business, sending her gifts and best wishes, volunteering to help in any way they can, and Jeffrey remembers her as a dynamic person. He wanted to know more how she was doing.
He says he is looking forward to going home next week to look at his roses rather than the sterile hospital. His wife Toby wants him to cut back all the activities he is involved in, including his writing, lectures, alcohol anonymous talks across the country, and blog to friends. He says at first he thought it was "just the cancer," and he felt with chemo and radiation, he could fight that, but the heart attack at age 60 has made him realize he can't continue on the pace that he was on. Perhaps he will end the travels, lectures, but still would like to write another book.
Written and sent to his friends on his blog, right before his heart attack at the International House of Pancakes:
The Case of the Chronic Cough
By Jeffrey Taylor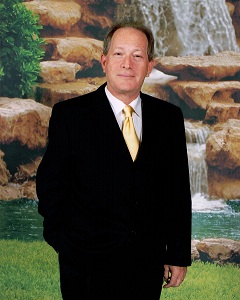 It was late December and I started to cough occasionally. As usual, I thought I had a cold or flu. However, I knew that I had taken my flu shot earlier in the year. So, what was going on?
Weeks passed by and my cough got worse. We went to Paris for my 60th birthday and I coughed my way through the bistros, museums, and other notable Paris attractions, including the Eiffel Tower, and the Arc de Triomphe. I could no longer blame the cold weather for my situation. My wife, Toby, suggested I go to a doctor upon our return to the U.S. and again, as usual, I told her that "this too shall pass."
Days went by. The cough got worse. It would wake me in the middle of the night. I felt drowsy during the day. My late afternoon nap moved up to early afternoon and I had no energy. I felt my body dragging and worried that I might have something that could be "killing" me. Of course, as a recovering alcoholic, I am known for melodramatic episodes and told myself that "God would take care of me and that He would never give me more than I could handle."
After weeks of torture for me and those around me, I called Dr. Liebmann, whom I see once a quarter to check my cholesterol and blood pressure and told him that I needed to see him.
On Thursday, March 17 after a 20-minute examination, he told me that I had a 50/50 chance of having either a virus or bacterial infection in my throat. Accordingly, he prescribed an antibiotic and a cough syrup with codeine so that I could tame the cough. He cautioned me to see a throat doctor to rule out problems emanating directly from my throat.
Ten days later, on Monday, March 28, Dr. Simms, an ear, nose and throat specialist told me that I could possibly have Valley Fever, Asthma or something which could be blocking my bronchial canals. As a result of his observations, he prescribed an inhaler and a nasal spray. He also suggested that I see an allergist to rule out additional problems and determine if there was something in the air that could be causing the problem.
One week later, getting weaker by the day and coughing on a fairly regular basis, Dr. Erdos, an allergist tested me for 77 known Phoenix airborne allergens by sticking needles in my back and looking for rash reactions. He concluded that I was allergic to 60 of the 77 known allergens including grass, weeds, trees, cockroaches, mite mix and mouse. My breathing capacity was down to 72% and he gave me 20 mg of Predisone, a steroid, which I had to take for 6 days to decrease the inflammation caused by the swelling of the airways and mucous production.
He also recommended that I take nasal washes, Zyrtec (an OTC antihistamine), Symbicort (a combination inhaler of a long acting bronchodilator and an inhaled steroid) and Ventolin (a rescue medication to relieve wheezing, cough and shortness of breath.)
On top of that, he suggested that I consider a regime of weekly shots (which would cost $3,000/year) to prevent this from happening again.
I politely told him that I would need to think about it, since I took allergy shots as a kid and found it difficult that after 40 plus years and six years of desert living that I was allergic to "everything around me."
Later that night, I told Toby about the situation. She said that we could always move to another state and get away from these allergens. I told her that I wanted to first check with a pulmonologist and get a chest X-ray because I wanted to see what was actually going on inside my body.
On Thursday, April 21, I finally got in to see a nurse practitioner at Pulmonary Associates. Six times I failed a simple breathing test which required me to take in a deep breathe and blow out into a measuring machine. Every time I blew out my cough stopped the machine from analyzing my breathing capacity.
Finally, they took me to the X-Ray department. The technician took two X-Rays, one from behind and one with my body turned to the left.
After 30 minutes, and 14 weeks from the time I started coughing, they called me in to meet the doctor who analyzed my results. He put the X-Ray on a lit board and pointed to a 2" mass in my right lung. He told me that the mass was probably causing my coughing by putting pressure on the outer wall of my right lung.
He also said that he did not recognize the mass and that I should get a CAT scan to get a better/cleaner picture and a biopsy to determine if the mass was cancerous.
At this point, I wait the scheduling of the CAT scan, the biopsy and blood results from the lab which might help pinpoint the cause of this devastating cough.
Ironically, I look forward to this journey, with a stronger belief in my Higher Power who makes sure that I do not drink over

[headlines]
--------------------------------------------------------------

New Hires---Promotions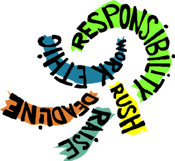 Mike Bennie was hired as president of FirstLease, Fort Washington, Pennsylvania, fully funded by Firstrust Bank. In addition to "...wholesale financing, FirstLease also offers warehouse lines of credit and limited recourse purchase facilities to growing lease finance companies. www.firstleaseonline.com
Bennie started at Advanta Leasing, then went to Marlin Leasing, where he was vice-president of the broker division, then became one of the partners of Latitude Leasing in 2007.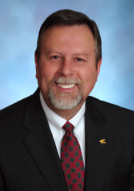 Jim Brady was hired as Senior Vice-President/Director of Marketing for Banner Bank, Walla Walla, Washington.
"Jim is an excellent addition to our team," said Banner Bank Executive Vice President/Chief Operations Officer Cynthia Purcell. "His strong strategic planning and marketing management leadership experience will greatly benefit Banner and our clients."
Brady was vice-president and general manager, ABCO Leasing(July, 2006-2011), vice-president, marketing, Main Street Finance (2002-2006), vice-president, market development, Capital Stream (1998-2002), vice-president, General Manager (GE (MetLife) Capital (1996-19980, V-President Strategic Planning, Pitney Bower Credit(1995-1996), vice-president and sales, Colonial Pacific Leasing (1988-1995)
He holds an MBA in finance from the University of Washington and a BA in Psychology from State University of New York. Brady is a frequent conference speaker, including the American Banking Association, e-Finance Resources Conference, United Association of Equipment Lessors, Gartner Group Internet and Electronic Business Conferences. He is also an adjunct faculty member with City University of Seattle MBA program, teaching Marketing Management, Strategic Business Planning and Finance.
http://www.linkedin.com/pub/jim-brady/4/a3/bb7

Paul Cortellini was named Senior Consultant for JDR Solutions, Indianapolis, Indiana. He will be based out of Chicago, Illinois. He previously was director, credit & compliance, Motorola Solutions (October, 2010-May, 2011), Vice-president, operations, US and Europe, Newcourt Financial who were purchased by The Cit Group(1996-2000), senior vice-president, operations and administration, Sanwa Business Credit(1986-1996), vice-president and operations manager, Continental Illinois National Bank(1980-1987), with a degree from Indiana University Bloomington,(1967-1971).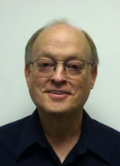 Milton Pollack was named director, commercial & child care bus division, A-Z Resources, Riverside, California. began his career in finance 20 years ago with Felco Commercial and held sales management positions with Key Equipment Finance and TCF Equipment Finance.



Ray Rivera was named credit manager for A-Z Resources, Riverside, California. He previously was in sales at Crossroads Equipment Leasing and Finance (November, 2008-May, 2011), operations manager, Geneva Companies (September, 2006-August, 2008), district sales manager, CitiCapital Commercial (1999-2004) with a degree from California State University, Fullerton, College of Business and Economics (1994-1998)
http://www.linkedin.com/profile/view?id=21758152&authType=name&authToken=yVeT&trk=tyah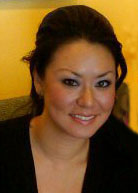 Annie Seel was named marketing coordinator for A-Z Resources, Riverside, California. She began in marketing at Raymond James Financial in 1999 and furthered her career at Alternative Marketing Solutions, a company specializing in high-profile entertainment marketing for major Hollywood studios.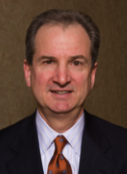 Jeffrey L. Teucke as General Manager of the Technology Platform within the Vendor Finance Group of EverBank Commercial Finance, Parsippany, New Jersey.
He previously was manager, business development, technology, SG Equipment Finance(December,2008-April, 2011), co-founder and managing director, Capital Conduit Partners (October,2006-April, 2011), Senior Vice-President, Siemens Financial Services (December, 2000-September,2006), Senior Vice-President, AT&T Credit (1985-2001), District Manager, US Leasing (1982-1985), District Sales representative , Equico Lessors,(1980-1982). Reporter/sales Rep, Dun & Bradstreet (1975-1980). He has a BBA Marketing Major Eastern Michigan University (1973-19785), AA Business, Macomb Community college (1971-1973)
Thomas P. Vasilakos was hired as senior vice-president and director of sales in the vendor finance business development group of PNC Equipment Finance, Mooresville, North Carolina. He previously was director of sales, SG Equipment Finance (2008-2010), senior vice-President of several division, 1991-2008), AVP Sales, Operation Officers, SG Equipment Finance (1983-1991) with a degree in Finance from Saint John's University (1983-1984). He was six times awarded CIT Chairman's Club as top salesman.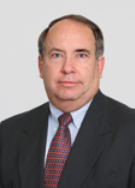 Alan Zeppenfeld was named Project Manager at JGD (Joe Gibbs Driven) investors, which is owned by Joe Gibbs of NASCAR and NFL fame, former head coach of the Washington Redskins led that team to three Super Bowl wins.
He previous was director of business development for Resolvion (2011), director of business development for JDR Solutions, (2010-2011), Vice-President Portfolio Financial Servicing (2007-July, 2010), director Asset Management, Lanier Worldwide (June, 1997-June, 1999), VP Operations, DVI (1995-1996), Manager, XAS, Xerox (June,1973-June, 1995),. He has an MBA, Management (Gannon University (1964-1972).

Leasing Industry Help Wanted


Sr. Contract Adminstrator
Irvine, California
or Los Angeles, California

5+ years leasing & contract admin. required
7+ years lending/leasing exper. required
Click here for more information

--- About CityNationalBank---


For information on placing a help wanted ad, please click here:
http://www.leasingnews.org/Classified/Hwanted/Hwanted-post.htm

Please see our Job Wanted section for possible new employees.

[headlines]
--------------------------------------------------------------

Still Time for Charlie Chan Contest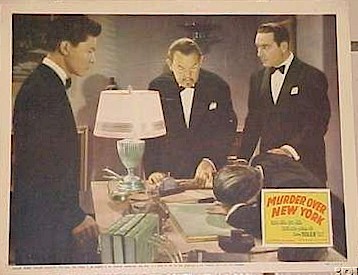 Very popular from 1931 to 1949, the Charlie Chan mysteries were one of TV's early 1950 movies we could watch, full of witticisms and saying from the Honolulu detective. to me he played an intelligent, all seeing, honorable police detective who we all wanted to be. The fact that he was played by four Caucasians, the first Swedish actor Warner Olan then American actor Sidney Toler, and finally Roland Winters, didn't bother us.
This is your chance to bring Charlie Chan to life again by sending us a "saying" or "proverb" or "observation" the famous detective would speak.
Wine is the top prize with chocolate and candies to the top nine.
Please send to kitmenkin@leasingnews.org
[headlines]
--------------------------------------------------------------

States with the steepest gasoline taxes
(does not include any federal fees)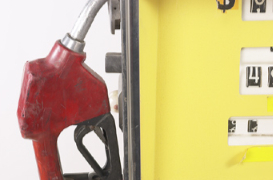 1
Connecticut
70.3 cents per gallon
2
New York
69.1 cents per gallon
3
Illinois
69 cents per gallon
4
California
68.9 cents per gallon
5
Hawaii
67.8 cents per gallon
6
Michigan
62.1 cents per gallon
7
Indiana
62 cents per gallon
8
Washington
55.9 cents per gallon
9
Florida
52.8 cents per gallon
10
Nevada
51.5 cents per gallon

Gary DiLillo, President 216-658-5618 or gary@avptc.com

Comprehensive personal property tax outsourcing services.
Click here to see what our clients say about us.

[headlines]
--------------------------------------------------------------

Mortgage Rates fall for 7th week in a row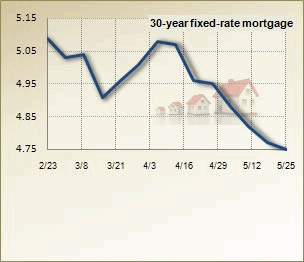 One year ago the mortgage rate was 4.92%. Four weeks ago it was 4.95%. Today the average is 4.75%.
The benchmark 15-year fixed-rate mortgage fell 2 basis points, to 3.93 percent. The benchmark 5/1 adjustable-rate mortgage fell 3 basis points, to 3.45 percent. Fixed mortgage rates have dropped for seven weeks in a row. This is the lowest rate on the 30-year fixed in more than five months.
(This ad is a "trade" for the writing of this column. Opinions
contained in the column are those of Mr. Terry Winders, CLP)
[headlines]
--------------------------------------------------------------

### Press Release ############################

Direct Capital Releases FinanceQuote App To Simplify Vendor Finance
Portsmouth, N.H. — Vendors can now easily quote monthly finance payments to their customers thanks to a new mobile app called FinanceQuote from Direct Capital, a leading nationwide provider of business financial services.
The app provides a simple process for vendors to submit limited customer information and then, with a click of a button, instantly deliver a financing quote to the customer's e-mail address.
"The app was developed to meet the growing usage of smart phones and tablets by outside sales teams of equipment and technology suppliers," said Direct Capital CEO James Broom. "FinanceQuote will help them provide immediate payment options to customers, which is critical to keeping the sales process moving."
According to Broom, Direct Capital already has a large number of partners that sell commercial products and have requested fast access to quoting tools using mobile devices.
The smart phone app is free and now available through the iTunes App Store for use on iPhones and iPads. The company plans to also release versions for the Android and Blackberry operating systems in the coming months.
To download FinanceQuote, go to http://bit.ly/financequote.
About Direct Capital
Established in 1993, Direct Capital provides specialty finance solutions, including commercial equipment financing, commercial loans, and business cash advances. The company is headquartered in Portsmouth, NH and operates offices in New York, California, and New London, NH. You can follow Direct Capital on Twitter at http://twitter.com/DirectCapital or subscribe to its PointBlank blog at http://blog.directcapital.com/.
#### Press Release #############################
[headlines]
--------------------------------------------------------------

United Capital Finances Acquisition of Three SUBWAY® Restaurants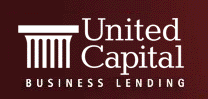 Hunt Valley, Maryland — - United Capital Business Lending, a subsidiary of BankUnited, announced today that it has provided $650,000 in financing to multi-unit SUBWAY® owner, KRB Associates, Inc. to acquire three SUBWAY® restaurants in Southern California. With the new locations, KRB Associates, Inc. will own and operate eight SUBWAY® restaurants.
United Capital Business Lending, which recently acquired the small business lending operations of Butler Capital, is a subsidiary of BankUnited, the largest bank in Florida with more than $11 billion in assets. The newly formed United Capital Business Lending now brings the prior experience of Butler Capital together with the financial strength of BankUnited.
"United Capital is very pleased to support the continuing growth of KRB Associates, Inc. and SUBWAY® franchisees nationwide," says Trey Grimm, business development officer for United Capital. "As a BankUnited company, United Capital is committed to providing competitive financing for new restaurant development, acquisitions, remodels and debt refinance."
In addition to SUBWAY®, the United Capital team has financed franchisees for Burger King®, Dunkin' Donuts®, Taco Bell®, Checkers®, Denny's®, Five Guys® Burger and Fries, Wing Stop®, Jimmy John's® and Buffalo Wild Wings® among others.
For information about financing for franchise acquisition, new restaurant development or remodeling, call United Capital at 866-218-4793.
#### Press Release #############################
[headlines]
--------------------------------------------------------------

Boarding Care Owner Pleads Guilty $1 million Tax Fraud
Marketta Marie Barnett, 51, of Rancho Palos Verdes, Southern California, pleaded guilty to one count of subscribing to a false federal income tax return for the 2003 calendar year. Barnett entered her guilty plea before United States District Judge Dean D. Pregerson.
According to her plea agreement, Barnett owned and operated a boarding care business that provided housing and care for mentally disabled adults. For the services provided, Barnett was paid by the residents, the Social Security Administration, the State of California, or other government agencies.
During the years 2003 through 2005, Barnett maintained several bank accounts, including accounts held in the name of her boarding care business, Quincy Manor Charity Crest, and deposited income from her boarding care business into these accounts. Barnett failed to report all of the income she received from the business on the tax returns that she and her husband filed for the years 2003 through 2005.
In filing her income tax returns for the years 2003, 2004 and 2005, Barnett failed to report approximately $415,322, $307,979 and $330,845, respectively, in gross receipts on the Schedule C forms filed with the tax returns for those years, resulting in a tax loss of approximately $380,126.
As a result of today's guilty plea, Barnett faces a statutory maximum sentence of 3 years in federal prison and a fine of $250,000.
Judge Pregerson ordered Barnett to appear for sentencing on September 19, 2011.
The investigation of Barnett was conducted by IRS - Criminal Investigation in Los Angeles in conjunction with the United States Attorney's Office for the Central District of California.
### Press Release ##########################
[headlines]
--------------------------------------------------------------


[headlines]
--------------------------------------------------------------

Leasing Association 2011 Conferences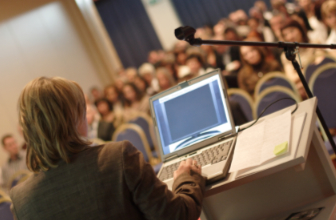 ---
September 15-17
Minneapolis, Minnesota

---


October 14-15, 2011
Atlanta, Georgia


---
October 23-25
Equipment Leasing and Financial Association
50th Annual Convention
JW Marriott Hill Country
San Antonio, Texas
---
November 11-12
Costa Mesa, California

-------------------------------------------------------------------
To view Leasing Association Events-Meetings Open to All, please click here.
[headlines]
--------------------------------------------------------------

Fernando's View
By Fernando F. Croce
First-rate offerings for Woody Allen fans ("Midnight in Paris") and animation lovers ("Kung Fu Panda 2") hit theaters, while a pair of sleepers ("Kaboom!" and "Queen to Play") and one sci-fi masterpiece ("Solaris") arrive in theaters.
In theaters: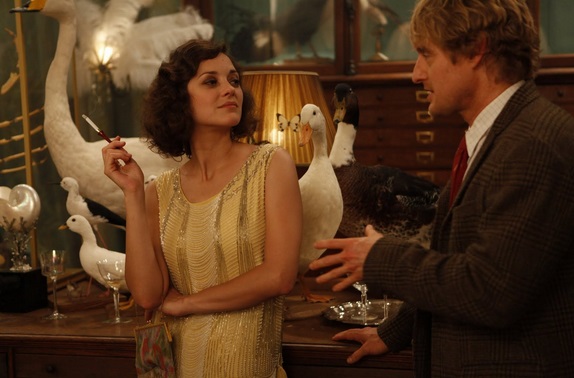 Midnight in Paris (Sony Pictures Classics): Nearing five decades and nearly forty films, Woody Allen gives no signs of running out of creative steam with this beguiling charmer, set in the City of Lights. The director's newest romantic comedy centers on the travails of Gil (Owen Wilson), a screenwriter who, hoping for a life away from the hustle of Hollywood life, heads over to Paris to seek its famed bohemian delights. His dreams quickly fizzle as his fiancée (Rachel McAdams) insists on boring evenings with her parents, until one night Gil finds himself somehow in the company of such legendary Parisian personalities as Picasso and Zelda Fitzgerald. But how long before this fantasy evaporates and he has to face reality? With a warm and often hilarious touch, Allen once again finds the balance between anxiety and epiphany.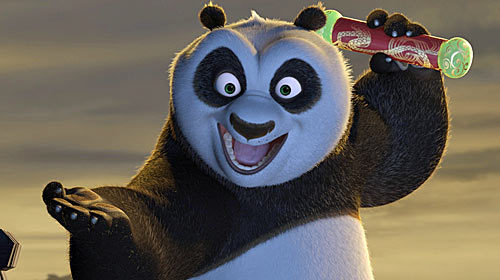 Kung Fu Panda 2 (Paramount Pictures): An underrated mix of animated humor and martial-arts action, the original 2008 "Kung Fu Panda" is revisited in Jennifer Yuh Nelson's lively sequel, shot in extra-bouncy 3D. Having made his dreams of becoming a mighty warrior come true in the first adventure, Po the Panda (voiced, once more, by Jack Black) finds his peace challenged by evil peacock Lord Shen (Gary Oldman), a new villain bent on taking over China with a secret weapon. It's up to Po to dust off his kung-fu skills and, with a little help from his friends, race to the rescue. A feast of dazzling visuals and rollicking performances (other voices include Dustin Hoffman, Angelina Jolie, Lucy Liu and Jackie Chan), the film is another animated triumph from DreamWorks.



Netflix Tip: Director Leonard Kastle, who passed away last week, left behind a unique legacy in "The Honeymoon Killers," the only movie he ever directed. In tribute, check out Netflix for a series of great films by one-time-only directors, ranging from Charles Laughton's "The Night of the Hunter" and Barbara Loden's "Wanda" to Marlon Brandon's "One-Eyed Jacks" and Tommy Lee Jones' "The Three Burials of Melquiades Estrada."
On DVD: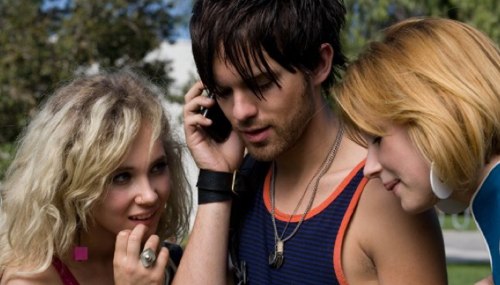 Kaboom! (IFC Films): Best known for such frenetic and angst-ridden 1990s teenage pictures as "The Doom Generation," independent-movie veteran Gregg Araki lightens up with this hypnotic comedy set in one of the craziest universities ever put on celluloid. Smith (Thomas Dekker) is a young film major at College of Creative Arts, a Southern California campus where, as one character puts it, "strange is the new normal." Hanging out with sarcastic gal pal Stella (Hayley Bennett) and dim-witted roommate Thor (Chris Zylka) while waiting for his 19th birthday, Smith sees his life turned upside down as he gets involved with a mysterious party girl (Juno Temple) and uncovers possible conspiracies. Combining risqué humor with sci-fi paranoia worthy of "Twin Peaks," Araki's rollercoaster of a movie remains an unpredictable and invigorating blast of energy.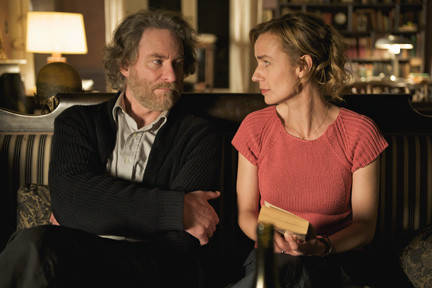 Queen to Play (Liberation Films): For quieter but just as stimulating thrills, give this soulful comedy-drama a chance. One of French cinema's greatest actresses, Sandrine Bonnaire stars as Helene, a lovely but somewhat mousy chambermaid whose repressed life gets a shot of energy after she develops an interest in playing chess while working at a sunny Corsican resort. Getting tips from Dr. Kroger (Kevin Kline), the mysterious American expatriate whose home she cleans, Helene taps into unexplored intellectual resources and develops a surer sense of self. But how will her obsession with chess strategies affect her family? Directed by Caroline Bottaro, the film provides a wise and gentle portrait of a woman's awakening, with the added bonus of watching Kline act (delightfully) in French. With subtitles.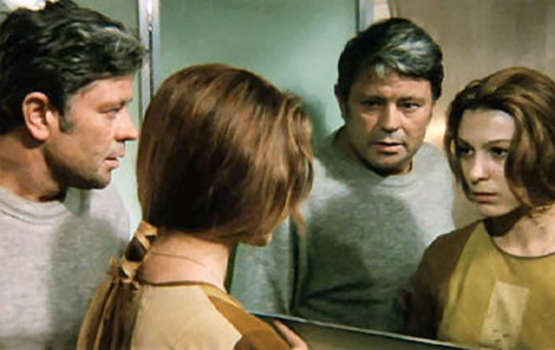 Solaris (Criterion): For many buffs, Stanley Kubrick's "2001: A Space Odyssey" stands as the greatest science-fiction movie of all time. That 1968 classic faces fierce competition, however, from this stunning 1972 Russian mindbender directed by the legendary Andrei Tarkovsky, which shares many of the mysterious qualities of Kubrick's film. Set in a futuristic space station that's stranded in an alien planet, the movie charts the increasingly discombobulated mindset of Kris (Donatas Banionis), a widowed psychiatrist whose scientific belief are shaken as he meets what looks like the ghost of his dead wife. Is she evidence of another spiritual dimension, or proof that he is, like the other astronauts, losing his mind? A must for hardcore fans of world cinema, this is challenging but visually breathtaking, emotionally rewarding viewing. With subtitles.
[headlines]
--------------------------------------------------------------

Dash---Memorial Day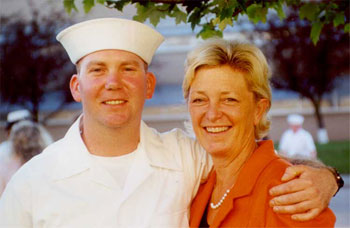 Sue and Dash when he graduated from Great Lakes, Illinois
He is back at his base in Norfolk, Virginia, on duty.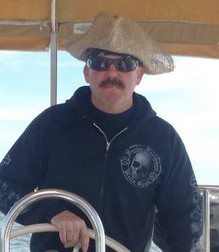 Captain Dash aboard "Roadking's Revenge," a Columbia sloop. He and his navy friends sail when the weather is good, and also work on the sloop over the weekends as you do for all water vessels. His girl Kimberly and he often go sailing by themselves, when the weather is good, he adds.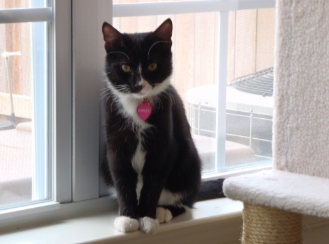 His six month old cat "Harley"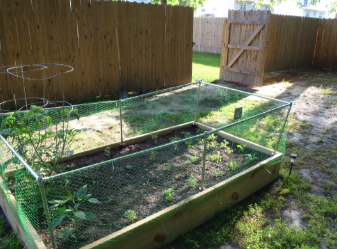 Dash and Kimberly's garden (he put the fence up to keep out the squirrels who he said were invading his garden.) He also built the box to keep out gophers and other animals.
[headlines]
--------------------------------------------------------------

Plano, Texas-- Adopt-a-Dog
Max
Pet ID: A084059
Border Collie Mix
Young Male
Neutered
Up-to- Date with routine shots
House Trained
"Max is a 12 month old who was given up by his owner. He is an energetic and sweet dog who is housetrained and great with children. He loves to play fetch. He also knows how to sit. When inquiring about an animal, please be sure to use the animal identification number."
Plano Animal Shelter
Plano, TX
972-769-4360
debbien@plano.gov
http://www.petfinder.com/shelters/TX01.html



Adopt-a-Pet by Leasing Co. State/City
http://www.leasingnews.org/Conscious-Top%20Stories/Adopt_Pet.htm

Adopt a Pet
http://www.adoptapet.com/
John Kenny Receivables Management
www.jrkrmdirect.com
• End of Lease Negotiations & Enforcement
• Fraud Investigation
• Credit Investigations
• Asset Searches
• Skip-tracing
• Third-party Commercial Collections
The Solution to Your Credit & Accounts Receivable Needs
John Kenny
315-866-1167 | John@jkrmdirect.com
(Leasing News provides this ad as a trade for investigations
and background information provided by John Kenny)



--- News Briefs
Banking by cell phone just got easier
http://money.msn.com/family-money/article.aspx?post=ef352c1a-a3f4-4181-b162-71a55de9f47f
Atlanta firm at center of Google's pay by cell phone venture
http://www.ajc.com/business/atlanta-firm-at-center-958678.html
Battle over Internet sales taxes rekindles in Congress
http://seattletimes.nwsource.com/html/localnews/2015116166_amazon22m.html
Ted Nugget: Hazards of the Game of Golf
Ted Nugget, news anchor at American Network Television (ANT), explores the hazards of the game of golf.
www.antelevision.com


You May Have Missed--

Steve Jobs to President of Nike
There was an interesting short article in the "Apple Insider" where the new president of Nike asked Steve Jobs for advice. Jobs answered they had an excellent product, but what he should do is get rid of the crap. The Nike president did exactly that, replying what he did was "edit" the products they sell.
http://www.appleinsider.com/articles/11/05/17/
steve_jobs_to_nike_ceo_get_rid_of_the_crappy_stuff.html

Sports Briefs----

Heat eliminate Bulls in Eastern finals
http://www.chicagotribune.com/sports/basketball/bulls/ct-spt-0527-bulls-heat-chicago--20110526,0,2887937.story
Mets agree to sell minority stake in team
http://content.usatoday.com/communities/dailypitch/post/2011/05/fred-wilpon-sell-minority-new-york-mets/1
Buster Posey's injury provokes anger, reflection
http://www.sfgate.com/cgi-bin/article.cgi?f=/c/a/2011/05/26/SP6J1JLDD8.DT
Monterey golfer Mina Harigae qualifies for 2011 Women's U.S. Open
http://www.examiner.com/golf-in-san-jose/local-golfer-mina-harigae-qualifies-for-2011-women-s-u-s-open


California Nuts Briefs---

Highest Paid local government employees in state capital area
http://www.sacbee.com/2011/05/26/3656691/sacramentos-1000-highest-paid.html
National Enquirer editor defends source on Arnold hotel story
http://www.sfgate.com/cgi-bin/blogs/nov05election/detail?entry_id=89802


"Gimme that Wine"

Washington State moves closer to privatizing liquor distribution
http://www.bellinghamherald.com/2011/05/25/2030908/wa-moves-closer-to-privatizing.html
Fury as Portuguese government diverts millions from Douro
http://www.thedrinksbusiness.com/index.php?option=com_content&task=view&id=12785&Itemid=66
NY Grape Growers Say Rain Hasn't Had Impact on Season
http://www.wetmtv.com/news/local/story/Grape-Growers-Say-Rain-Hasnt-Had-Impact-On-Season/PFnTQwbFaUyLy4N4AyKnxQ.cspx
Madera County: Valley Wine Boom
http://www.cbs47.tv/content/special_features/story/CBS47-Special-Report-Valley-Wine-Boom/XTFDAQpvU0qfqh2Tq7R7Ew.cspx
Free Mobile Wine Program
http://leasingnews.org/archives/Feb2010/2_26.htm#mobile
Wine Prices by vintage
http://www.winezap.com
http://www.wine-searcher.com/
US/International Wine Events
http://www.localwineevents.com/
Winery Atlas
http://www.carterhouse.com/atlas/\
Leasing News Wine & Spirits Page
http://two.leasingnews.org/Recommendations/wnensprts.htm
[headlines]
----------------------------------------------------------------
Please send to a colleague---Leasing News is Free
This Day in American History
1607-The first battle between English colonist and Native Americans took place when the English settlers of Jamestown, VA, repulsed an attack by 200 Native American warriors. It is recorded that the English leader, Captain Edward Maria Wingfield," was shot clean through his beard."
1647-Alllegedly the first execution for witchcraft on record by many sites was that of Achsah Young of Massachusetts, who was thought to have been hanged as a witch; however, history shows the first accused witch to be executed was Margaret Jones of Charleston, MA, hanged in 1648.
There are conflicting stories on this and all the "today in history" echo the hanging of Achsah Young as accurate (one of the reason we try to footnote these as we find many inaccuracies and wrong dates in history pages which seem to copy each other but never verify facts or dates. This is a good example. Actual Massachusetts archives shows that she was convicted on this date, but not hanged. http://www.geocities.com/mcquoidg/thumbpage/thumb/pages/00294.htm
The record shows that the council reconsidered and let here go home with her husband.
http://www.geocities.com/mcquoidg/thumbpage/thumb/pages/00295.htm
Here is the site of this information:
http://mcquoidg.tripod.com/frm218.html
The actual charges start here and show the bizarre attitude, perhaps "jealousies" or "fears " of the time:
http://www.geocities.com/mcquoidg/thumbpage/thumb/pages/00291.htm
1664-- Colonial theologian Increase Mather, 24, was installed as minister of Boston's Second (Congregational) Church. He remained there until his death in 1723.
1771 - 150 lives were lost in the Richmond, Virginia area in the great James River Flood.
1813 - Americans captured Fort George, Canada. Fort George served as the headquarters for the Centre Division of the British Army. These forces included British regulars, local militia, aboriginal warriors, and Runchey's corps of freed slaves. The U.S. forces used the fort as a base to invade the rest of Upper Canada, however, they were repulsed at the Battles of Stoney Creek and Beaver Dams.
1818—American social reformer and women's rights advocate Amelia Jenks Bloomer, born at Homer, NYU. Her name is remembered especially because of her work for more sensible dress for women and her recommendation of a costume hat had been introduced about 1848 by Elizabeth Smith Miller but came to be known as the "Bloomer Costume" or "Bloomers." Amelia Bloomer died at Council Bluffs, IA, Dec. 30, 1894.
1819- Birthday of Julia Ward Howe - . author, women's rights activist , and reformer who became a national institution, sometimes referred to as the Queen Victoria of the United States. She is best known historically for her poem Battle Hymn of the Republic (1862). She edited the influential Woman's Journal (1870-1890), was the first woman member of the American Academy of Arts and Letters, and was the first president (1868-1877, 1893-1910) of the New England Woman Suffrage Association.
She worked hard for equal education and professional and business opportunities for women after seeing the terrible economic plight of Civil War widows.
1850 --Mormon Temple in Nauvoo IL destroyed by tornado
http://en.wikipedia.org/wiki/Nauvoo_Temple
http://lincoln.lib.niu.edu/gal/hlewis54.html
http://www.americanwest.com/trails/pages/mormtrl.htm
1873- The first running of the Preakness Stakes at Pimlico Race Track, MD, was won by survivor with a time of 2:43. The winning jockey was G. Barbee, and the winning owner took one-year possession of a Woodlawn Vase, a trophy created in 1860 by Tiffany and Co. The Preakness was named for the colt that won the Dinner Party Stakes on the day the track opened in 1870. Preakness was shipped to Europe after being purchased by the Duke of Hamilton, who, some time later in a fit of pique, shot the horse dead.
1878- Isadora Duncan, born in San Francisco, world famous interpretive dancer who revolutionized the entire concept of dance. Bare-footed, freedom-loving, liberated woman and rebel against tradition, she experienced worldwide professional success and profound personal tragedy (her two children drowned, her marriage failed and she met a bizarre death when the long scarf she was wearing caught in a wheel of the open car in which she was riding, strangling her in Nice, France, Sept 14,1927.
http://www.sfmuseum.org/bio/isadora.html
http://www.isadoraduncan.org/
1894- Dashiell Hammett's birthday, who my son is named after. He is best known as the author of The Maltese Falcon. He lived with writer Lillian Hellman and worked with her on many of her plays. His first two novels, Red Harvest (1929) and The Dain Curse (1929) were based on his eight years spent as a Pinkerton Detective in San Francisco. Hammett is recognized as the founder of the "hard-boiled" school of detective fiction. All his books were made into movies and it was not until he was called to testify but refused to name members of an alleged subversive organization during House Un-American Activities Committee hearings that he stopped writing. It is a longer story than this, outlined in Lillian Hellman's autobiography.
http://www.kirjasto.sci.fi/dhammett.htm
1896 --First major tornado to strike urban US (St Louis & E St Louis MO), labeled a cyclone, in less than fifteen minutes reportedly killing a reported 256 in St. Louis and East St. Louis, 85 missing, killing over 40 in remote towns, and leaving thousands homeless
http://www.usgennet.org/usa/mo/county/stlouis/cyclone.htm
http://www.crh.noaa.gov/lsx/climate/torcli/violent.htm
1907-Birthday of American scientist and author Rachel "Louise) Carson, born at Springdale, PA. Author of Silent Spring (1962), a book that provoked widespread controversy over the use of pesticides. Died April 14, 1964 at Silver Spring, MD.
http://www.rachelcarson.org/index.cfm?fuseaction=bio
1912—Birthday of Sam Snead, the winningest US tour golfer of the 20 th century , born at Hot Springs, VA. He turned pro in 1934 and went on to become the only golfer to win tournaments in six different decades. He won 84 US Tour events and 182 tournaments in totall. Snead always wore a snappy straw hat and was a favorite on the Tour. He was one of the founders of the U.S. Senior Tour. Snead died at Hot Springs on May 23, 2002.
1912 – Birthday of John Cheever, born Quincy, Massachusetts (1912-1982). American writer, wrote of the emptiness of middle-class, suburban America and portrayed its manners and morals with ironic humor. His career began with expulsion from the Thayer Academy in his junior year -- the subject of his first short story, "Expelled".
http://www.kirjasto.sci.fi/cheever.htm
1915-Birthday of author Herman Wouk, born New York, NY. Marjorie Morningstar, The Winds of War.
1917 -67 people were killed and 345 were injured when an f4 tornado tracked 50 miles through Lake County in Tennessee and Fulton, Hickman, and Graves Counties in Kentucky
1926 Alto Sax player Bud Shank birthday
http://www.budshankalto.com/Bio.html
http://www.npr.org/programs/jazzprofiles/archive/shank.html
1927-- Birthday of Ralph Carmichael, a popular sacred composer whose works flourished most during the 1960s-1970s. Among his often sung arrangements are "The Savior is Waiting" and "He's Everything to Me."
1930 Richard Gurley Drew received a patent for his adhesive tape, later manufactured by 3M as Scotch tape.
1931 - A tornado struck the "Empire Builder" near Moorhead, Minnesota. Five coaches weighing 70 tons each were lifted off the track. One was carried 80 feet. 57 of the 117 passengers were injured and one was blown through a window and killed
1937 - Ceremonies marking the opening of the Golden Gate Bridge were held in San Francisco, California and the first pedestrians crossed the Golden Gate. The bridge has been called one of the greatest engineering marvels in the world.
http://www.goldengatebridge.org/research/Walk.jpg
http://www.greatbuildings.com/buildings/Golden_Gate_Bridge.html
1942 - The Japanese invasion fleet for Midway puts to sea from Saipan and Guam with troop transports carrying 5000 men. They are escorted by cruisers and destroyers. Likewise, the invasion force for the Aleutians sets sail in two groups from Ominato.
1943- The first president of a black African country to visit the United States was President Edwin James Barclay of the Republic of Liberia, who addressed the Senate on May 27, 1943, the day following his arrival. The vice-president and president elect accompanied him and they were welcomed by President Franklin Delano Roosevelt.
1945 - For the first time in history, an entire army is moved by air transport. American aircraft fly the Chinese 6th Army from Burma to China.
1950 - Frank Sinatra made his TV debut as he appeared on NBC's "Star-Spangled Review" with show biz legend, Bob Hope.
1955---Top Hits
Cherry Pink and Apple Blossom White - Perez Prado
Unchained Melody - Les Baxter
Learnin' the Blues - Frank Sinatra
In the Jailhouse Now - Webb Pierce
1957- Buddy Holly and the Crickets, "That'll Be the Day"
1961-- Ralph Boston of the US, sets then long jump record at 27' ½".
He broke the world record six times in his career.
http://vm.mtsac.edu/relays/HallFame/Boston.htm
1962 -- Anton Webern's "Eight Early Songs" & "Langsamer Satz" premier, Seattle, Washington.
1963---Top Hits
If You Wanna Be Happy - Jimmy Soul
Surfin' USA - The Beach Boys
Foolish Little Girl - The Shirelles
Lonesome 7-7203 - Hawkshaw Hawkins
1964 "From Russia With Love " premieres in US.
http://movie-reviews.colossus.net/movies/f/from_russia.html
http://www.imdb.com/title/tt0057076/
1967-FLEEK, CHARLES CLINTON Medal of Honor
Rank and organization: Sergeant, U .S. Army, Company C, 1st Battalion, 27th Infantry, 25th Infantry Division. Place and date: Binh Duong Province, Republic of Vietnam, 27 May 1967. Entered service at: Cincinnati, Ohio. Born: 28 August 1947, Petersburg, Ky. Citation: For conspicuous gallantry and intrepidity in action at the risk of his life above and beyond the call of duty. Sgt. Fleek distinguished himself while serving as a squad leader in Company C, during an ambush operation. Sgt. Fleek's unit was deployed in ambush locations when a large enemy force approached the position. Suddenly, the leading enemy element, sensing the ambush, halted and started to withdraw. Reacting instantly, Sgt. Fleek opened fire and directed the effective fire of his men upon the numerically superior enemy force. During the fierce battle that followed, an enemy soldier threw a grenade into the squad position. Realizing that his men had not seen the grenade, Sgt. Fleek, although in a position to seek cover, shouted a warning to his comrades and threw himself onto the grenade, absorbing its blast. His gallant action undoubtedly saved the lives or prevented the injury of at least 8 of his fellow soldiers. Sgt. Fleek's gallantry and willing self-sacrifice were in keeping with the highest traditions of the military service and reflect great credit on himself, his unit, and the U.S. Army.
1969-PHIPPS, JIMMY W. Medal of Honor
Rank and organization: Private First Class, U.S. Marine Corps, Company B, 1st Engineer Battalion, 1st Marine Division (Rein), FMF. Place and date: Near An Hoa, Republic of Vietnam, 27 May 1969. Entered service at: Culver City, Calif. Born: 1 November 1950, Santa Monica, Calif. Citation: For conspicuous gallantry and intrepidity at the risk of his life above and beyond the call of duty while serving as a combat engineer with Company B in connection with combat operations against the enemy. Pfc. Phipps was a member of a 2-man combat engineer demolition team assigned to locate and destroy enemy artillery ordnance and concealed firing devices. After he had expended all of his explosives and blasting caps, Pfc. Phipps discovered a 175mm high explosive artillery round in a rice paddy. Suspecting that the enemy had attached the artillery round to a secondary explosive device, he warned other marines in the area to move to covered positions and prepared to destroy the round with a hand grenade. As he was attaching the hand grenade to a stake beside the artillery round, the fuse of the enemy's secondary explosive device ignited. Realizing that his assistant and the platoon commander were both within a few meters of him and that the imminent explosion could kill all 3 men, Pfc. Phipps grasped the hand grenade to his chest and dived forward to cover the enemy's explosive and the artillery round with his body, thereby shielding his companions from the detonation while absorbing the full and tremendous impact with his body. Pfc. Phipps' indomitable courage, inspiring initiative, and selfless devotion to duty saved the lives of 2 marines and upheld the highest traditions of the Marine Corps and the U.S. Naval Service. He gallantly gave his life for his country.
1971---Top Hits
Joy to the World - Three Dog Night
Brown Sugar - The Rolling Stones
Me and You and a Dog Named Boo - Lobo
I Won't Mention It Again - Ray Price
1974- Lisa Marie Presley, then five, meets an 11-year-old Michael Jackson for the first time when Elvis brings her to the Jackson 5 show at the Sahara in Vegas.
1977--- Val-Kill Cottage in Hyde Park , New York, was named a National Historic site. Eleanor Roosevelt used it as a retreat in her younger years with her woman friends and made it her home in later years. It was a gift from her husband Franklin Delano Roosevelt near his family's estate in Hyde Park. He wanted her to have a private place. He had a special bridge built that rumbled to warn of visitors.
http://www.nps.gov/elro/
http://www.gwu.edu/~erpapers/abouteleanor/q-and-a/glossary/val-kill.htm
http://www.ervk.org/ervkhistory.htm
http://www.sodamail.com/cgi-bin/gt/tpl.h,content=6899
1979---Top Hits
Reunited - Peaches & Herb
Hot Stuff - Donna Summer
Love You Inside Out - Bee Gees
If I Said You Had a Beautiful Body Would You Hold It Against Me - Bellamy Brothers
1984 -Thunderstorms unloaded 8.63 inches of rain on Tulsa, Oklahoma in only 6 hours. The resultant flash flooding killed 14 people and total damage was $89.6 million.
1985 - The Boston Celtics defeated the Los Angeles Lakers, 148-114, in the first game of the NBA championship series, setting a new record for total points by a team.
1987 -Severe Thunderstorms in West Texas produced baseball size hail at Crane, hail up to 3.5 inches in diameter at Post, and grapefruit size hail south of Midland. 5 days of flooding commenced in Oklahoma. Thunderstorms deluged Central Oklahoma with 7 to 9 inches of rain. Oklahoma City was drenched with 4.33 inches of rain in just 6 hours.
1987---Top Hits
With or Without You - U2
The Lady in Red - Chris DeBurgh
You Keep Me Hangin' On - Kim Wilde
Can't Stop My Heart from Loving You - The O'Kanes
Stanley Cup Champions this Date
1975 Philadelphia Flyers
-------------------------------------------------------------

SuDoku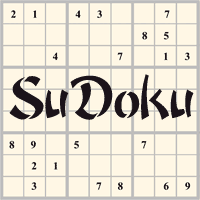 The object is to insert the numbers in the boxes to satisfy only one condition: each row, column and 3x3 box must contain the digits 1 through 9 exactly once. What could be simpler?
http://leasingnews.org/Soduku/soduko-main.htm
--------------------------------------------------------------

Daily Puzzle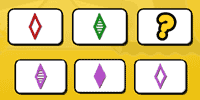 How to play:
http://www.setgame.com/set/puzzle_frame.htm
Refresh for current date:
http://www.setgame.com/set/puzzle_frame.htm
--------------------------------------------------------------


http://www.gasbuddy.com/
http://www.gasbuddy.com/GB_Map_Gas_Prices.aspx
http://www.gasbuddy.com/GB_Mobile_Instructions.aspx
--------------------------------------------------------------

Weather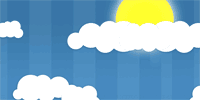 See USA map, click to specific area, no commercials
--------------------------------------------------------------

Traffic Live---
Real Time Traffic Information
You can save up to 20 different routes and check them out with one click,
or type in a new route to learn the traffic live
--------------------------------