1st Enterprise Bank Leasing Joins Funder List
and Funder Look for New Brokers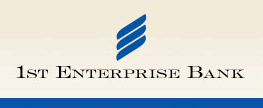 1st Enterprise Bank Leasing
2006
Los Angeles, California
Robert Selway
Relationship Manager
rselway@1stenterprisebank.com
213-430-7061
Cell: 213-500-0181


CA only-Los Angeles, Orange County,
Inland Empire
A -Accepts Broker Business | B -Requires Broker be Licensed| C -Sub-Broker Program
| D -"Private label Program" | E - Also "in house" salesmen

Note:
" We are a pure business bank focusing on privately held companies solely in Southern California with annual revenues of $2MM to $200MM.
"From Santa Barbara to San Diego. Basically, if there is a deal in CA that's worth the driving distance for one of our Relationship Managers; because we meet each client in person at the very least once or twice."
Robert Selway
Full Funder List "A"
http://www.leasingnews.org/Funders_Only/Funders.htm
Funders Looking for New Broker Business
http://www.leasingnews.org/Funders_Only/New_Broker.htm

[headlines]
--------------------------------------------------------------
NAELB Conference
High Energy - High Optimism - High Value
by Gary Greene, CLP BPB
More than 200 equipment leasing and finance industry participants, including 40+ exhibiting funding sources, plus associate members all gathered together as one big family in Denver last Thursday, Friday and Saturday for the National Association of Equipment Leasing Broker's (NAELB) 2012 Annual Conference. Members traveled from as far away as Ireland (yes, Ireland!) and the energy and enthusiasm reminded me of the not-too -distant past because there was an abundance of optimism and excitement from all attendees.
I spoke to dozens of participants from all aspects of the industry. Everyone expressed delight with the value and benefits they gained from attending. Attendance included many new brokers, and industry veterans attending their 'umpteenth' annual NAELB conference. Funding sources, both long time NAELB members and newcomers showed tremendous support of the independent broker community and included both bank funding sources and specialized funding sources that process industry specific and higher risk transactions.
The value of the conference is best expressed by attendees themselves---A 15-year NAELB member and longtime industry broker, David Wisniewski of UniSource Capital in Cummings Georgia stated: "As always when I come to an NAELB conference, I get at least one good idea. This year was no different. I thought the conference was great. I met new people and renewed some old acquaintances. This is a great organization between the knowledge that I pick up or pass on; it can't get any better than that."
Steve Helms, CEO of Embark Capital Solutions in New York City shared this observation: "I joined NAELB in November of last year, so this was my first experience at an NAELB conference. I spent 35 years in the corporate world prior to starting Embark Capital Solutions and have been to numerous conferences, most of them gigantic with 15,000+ in attendance. The NAELB Conference was more of collegial event, where people of common interests can share ideas, but also truly get to know each other on the human level.
"I was particularly struck by how accepting everyone was of me as a new member. I left the event with new friends and confidants. I thoroughly enjoyed the networking opportunities, including the golf outing, and had dinner with new friends on both nights of the conference. I also walked away with some really good ideas about how to improve our business, both from the educational sessions and the offline conversations. It was a tremendous opportunity as a new member, well worth the price of admission!"
Heidi England (Tetra Financial Group) told me: "This year's conference far exceeded my expectations. There was a diverse group of lenders and brokers who attended. I was able to meet some long lasting relationships that I've developed and some new ones as well. The speakers and education classes were wonderful and the information I got from those will be put into my everyday efforts.
"This year's conference was well worth it, and I am so excited about the new relationships I established."
During the Friday and Saturday sessions, there were 9 different educational workshops, 90 minutes each, covering topics ranging from sales (overcoming objections), professional development, changing technology in the workplace (cloud computing), and advanced workshops in moving from broker to lessor and an in-depth workshop providing the tools and training for financial statement analysis. Many of these sessions were at 'overflow' capacity. Brokers as well as funding sources were well represented in both the presenters and the audience. CPE credits for CLPs were provided for attendees at 8 of the 9 sessions.
Saturday's business meeting included the passing of the gavel from Bud Callahan, CLP, BPB (National Equipment Leasing, Inc.), to incoming president Patrick Sponsel (Sharpe Equipment Leasing, Inc.). Remarks from the podium included stories about how the broker industry has a strong humanitarian side, recounting how brokers help their clients acquire the equipment that powers small businesses and recognizing that financing equipment impacts many aspects of human life. Thanks were also given to the funding sources that have remained loyal to the broker industry.
There were many touching moments during the business meeting, especially when the President of the CLP Foundation and past NAELB Board Member Rosanne Wilson, CLP, BPB (1st Independent Leasing) read a heartfelt letter of gratitude from LisetteJohnson, thanking her fellow NAELB members for supporting her after her personal tragedy and that without such support, Lisette would not have been able to feed her family. After that presentation, Rosanne shared her own story and thanked the membership for their financial generosity and prayers through her successful battle against cancer as Rosanne pronounced that she "is back". She received a standing ovation. The NAELB then presented Rosanne with a lifetime membership for her contributions to the NAELB. It was humbling for me to think how small my business challenges have been over the last few years, especially in the context of the stories of strength and courage shown by these remarkable members.
Recognition was also given by the NAELB and the CLP Foundation to Cindy Spurdle, CLP, on the occasion of her retirement as Executive Director of the CLP Foundation. This was by far the most emotional NAELB annual conference of the dozen or more I have attended, marked by tears and multiple standing ovations. Again and again, we were reminded of how the NAELB really works like a family.
[headlines]
--------------------------------------------------------------
Leasing Industry Help Wanted
Credit and Syndication Manager
Carlsbad, California

Analysis of credits and Syndication to funding partners or
for booking into our in-house portfolio.
Experience with Vision and Salesforce.com a plus.
Please click here for more information.

www.ilslease.com
Established in 1986, ILS specializes in small-mid ticket equipment financing and working capital. Our Vendor-centric approach values long term relationships with our Lessee, Vendor
and Funding partners.




Leasing Sales Representative
Long Island, NY
Hiring experienced or new to business sales reps. Transactions in all states / all industries. Send resume to: info@sterlingcap.net or fax 631-414-7571.
About the Company: Sterling Capital Leasing, LLC is a national small ticket/middle market leasing company


Inside Sales Manager Irvine, California
First Year Expect $125k with base salary & commission
to direct small ticket sales team.
Click here for more information.
GeNESIS provides game-changing technology, tools and training as well as pre-qualified leads to help great salespeople be more successful and make more money.
www.gen-cap.com


For information on placing a help wanted ad, please click here:
http://www.leasingnews.org/Classified/Hwanted/Hwanted-post.htm

Please see our Job Wanted section for possible new employees.
Leasing News Help Wanted Ad Pricing
Help Wanted Web Ad New Programs
Classified Ad Section
(rotates chronological above headlines and
also appears in Classified Ad section.) *
21 days in a row:
$595 four lines (a space is a line)
($40 each additional line or space)
Design work is free. Logo is free as well as company description not to exceed the number of lines of the ad.
Also free: click to a click to a web site or a full description of the position.
Ads are placed in the "Help Wanted' section by category, alphabetical, with the ad with the most lines first in the group. They appear on the web site and in each news edition at the top in a rotation basis per issue.
* Help Wanted" ads appear in each issue on a chronological basis above the top headline as a courtesy. This position is not available as a paid position, but is generally on a rotation basis. At the same time, the ad continues in the classified help wanted section in the news edition and web site, so in effect appears twice.
Leasing News reserves the right to refuse advertising, particularly to a company that has appeared in the complaint bulletin board
[headlines]
--------------------------------------------------------------

Leasing Association 2012 Conferences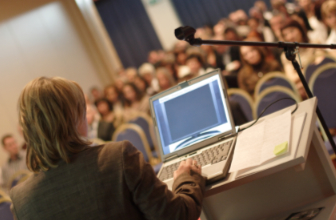 ---
AGLF/ELFA Public Sector Finance Forum
May 9 - May 11
Doubletree Magnificent Mile
Chicago, Illinois
Registration
http://members.aglf.org/source/events/event.cfm?event=ANN12


---
September 7
Eastern Regional Meeting
Westin Baltimore Washington Airport Hotel
---
September 13—15
Funding Symposium
Rennaisance Washington, DC Dupont Circle Hotel
1143 New Hampshire Avenue, NW
Washington, DC 20037-1522


---

October 21-23
ELFA 51st Annual Convention
JW Marriott Desert Springs
Palm Desert, California
---
November 7 - 9, 2012
32nd Annual Fall Conference
Hilton La Jolla Torrey Pines
La Jolla, California


---
November 9-10
Western Regional Meeting
Hilton Irvine/Orange County Airport Hotel
Irvine, California
---

November 14-16
67th Commercial Finance Conference
JW Marriott Hotel
Phoenix, Arizona

-------------------------------------------------------------------
To view Leasing Association Events-Meetings Open to All, please click here.
[headlines]
--------------------------------------------------------------
Send Leasing News to a colleague.
Ask them to subscribe. We are Free!!
[headlines]
--------------------------------------------------------------
CLP Spotlight Dwight Galloway, CLP
Dwight Galloway
Senior V.P. Broker Operations
RLC Funding
In the early 80's I raised investment funds through high risk tax shelters for various operators in beach condos, oil and gas exploration, medical research, and leasing companies but with the 1986 tax law change my expertise was rendered useless; so much for creativity. Too broken to re-enlist and having only a vague memory of my 1972 accounting degree, I had no prospects. Taking advantage of the low barriers to entry in leasing, I enlisted the aid of Charles Randall who was also unemployed (we had a lot in common) and with no training, no experience, and no understanding of risk, we started a small ticket leasing company.
Quickly gaining momentum with the vendors' file thirteen deals, we learned the hard way that start-up leasing companies operating with no knowledge lose money, fast. We held every deal on personally guaranteed lines, too dumb to know brokering existed. Like most folks in leasing we talked a good game so were able to convince a Columbia, SC bank to buy us, unfortunately we only had to pay THEM to take us.
As Republic Leasing and after a merger name change, NetBank Business Finance, our team of bright hard-working employees flourished in our innovative (read trial and error) style and we funded over $2 billion solely with brokers. In late 2007 our parent bank was closed by the FDIC. We were auctioned off to LEAF Financial and over the next three years we had to dismantle the fantastic team of dedicated professionals that had worked together for two decades. A heart-rending task many in leasing experienced during the recent recession. Respected? I have been around a long time, learned by making a lot of mistakes, and was merely the public face of a team of great people that worked hard and treated folks fairly.
The last few years were challenging times for everyone; can you tell us what you are doing now?
Last year Gary Shivers invited us to join Navitas Lease Corp. to build a broker funding division. We created RLC Funding in June and began "putting the band back together". Signing on many of our long-time brokers and new sources as well, we have been thrilled to find the number of surviving broker/lessors who have weathered the long storm and are beginning to grow again. We are funding A-, B+ credits using the same flexible criteria that served us well in the past. Best of all, we are reforming the team of that was the heart of Republic/Netbank's great service.
What is your favorite thing about the equipment finance industry?

Beside our employees, my favorite part of the broker/lessor/funding segment of leasing has always been the innovative thinking that allows our industry to provide the financing the banking industry can't or won't offer. Working with brokers who are smart, hard working, and creative is simply fun!
If you could be a super hero, what would be your super power and why?
If I could have a super power it would be the ability to give a positive self image and personal confidence to young people, especially women. Without self confidence, without the belief in one's own ability, members of our next generations won't be happy or successful.
What do you like to do in your spare time?

Other than my family, I have no hobbies, don't work out, and don't play golf. Much of my off work time is spent speaking to civic clubs, churches, college classes, and other groups about the problem of domestic violence. As a board member of a local non-profit that assists battered women and their children, I try to make a difference by spreading awareness, raising money, and helping the victims of spousal abuse.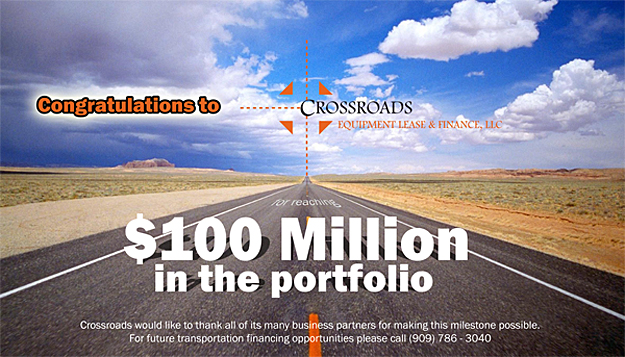 [headlines]
--------------------------------------------------------------

Banks exit lower-income areas
Follow the Money (Deposits)
According to SNL Financial Services, while the industry boasts more than 2,500 more branches that it did at June 30, 2005, the industry shift has been to build or acquire branches in higher-income areas.
Markets with median household incomes between $50,000 and $100,000 gained the largest absolute number of branches, netting 1,919 new branches in the nearly six-year span.
There are now more branches in areas with median household incomes of $100,000 or more than there are in areas with median household incomes of $25,000 or less.
According to SNL Financial, Wells Fargo closed a net 367 branches in sub-$50,000 markets, the most of any bank in the U.S. However, closures in the sub-$50,000 segment accounted for less than half, or 47.0%, of the company's total closures across all income levels.
Even though Wells Fargo nearly doubled its branch count since 2006, branch distribution across income segments has remained relatively static. Branches in markets with median household incomes above $50,000 accounted for 50.6% of all branches at April 17, up from 47.6% at June 30, 2006. Wells Fargo's $1.161 trillion commercial bank subsidiary, Wells Fargo Bank NA received a rating of "outstanding" from the OCC on its latest Community Reinvestment Act examination Dec. 1, 2009.
After the company's transformative acquisition of Wachovia Corp. on Dec. 31, 2008, Wells Fargo has since shed a number of branches that it acquired in the deal. Since Jan. 1, 2009, Wells has closed 345 branches that were once owned by Wachovia or an affiliate.
Regions Financial Corp. closed the second highest amount of branches in lower- and moderate-income markets, shuttering a net 261 since year-end 2006. Closures in the sub-$50,000 segment accounted for 74.4% of Regions' total closures, yet 53.5% of total openings were also made in that segment, thus offsetting some of the impact. Regions Bank, Regions Financial's commercial bank subsidiary, received a rating of "satisfactory" from the Federal Reserve on its most recent CRA examination June 14, 2010.
Since year-end 2006, Old National Bancorp had 63 net closures in lower- and moderate-income markets. The company's closures in sub-$50,000 markets accounted for 77.9% of all closures. Old National Bank received a "satisfactory" rating from the OCC on its most recent CRA exam June 30, 2008.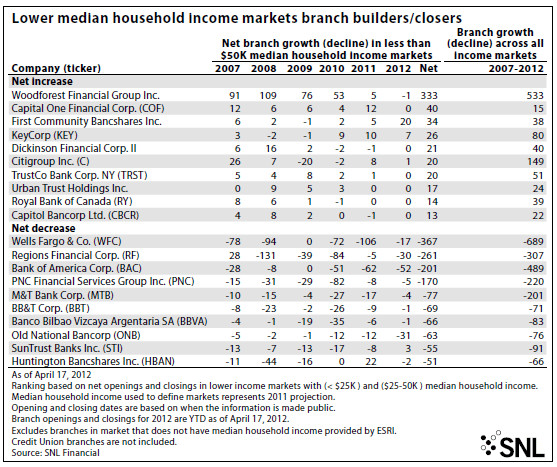 SNL Financial notes since 2007, Woodforest Financial Group Inc. opened the largest number of branches in markets with median household incomes below $50,000, netting 333 additional branches. At April 17, branches in lower- and moderate-income markets accounted for 58.5% of Woodforest's total branches, up from 48.6% at year-end 2006.
Approximately 61.9% of Woodforest's branch openings since the start of 2007 were in markets with median household incomes below $50,000.
Of Woodforest's 761 active and de novo branches, 720 are in-store branches and 701 of those are located in either a Wal-Mart or Sam's Club.
Capital One Financial Corp.'s net addition of 40 branches in lower- and moderate-income areas helped offset net closures in upper-income areas. Despite only building a net 15 branches across all income segments since July 1, 2007, Capital One's total branch count increased by 664 with help from the company's acquisitions of Chevy Chase Bank FSB and North Fork Bancorporation Inc. Now, branches in markets with median household incomes above $50,000 account for 65.3% of Capital One's total branches, up from 37.6% at year-end 2006.
While Royal Bank of Canada opened a net number of 14 branches in sub-$50,000 markets from the beginning of 2007 to now, its current branch count is significantly lower due to the sale of RBC Bank (USA), including its 400-plus U.S. branches, to PNC Financial Services Group Inc.
Bank of America Corp. closed a net 201 branches in lower- and moderate-income markets since year-end 2006, yet that has not affected the company's branch concentration in those areas. In 2011, branches in sub-$50,000 markets accounted for 46.3% of total branches, up from 46.0% at year-end 2006.
Note: In order to make comparisons between years more consistent, SNL used census tract market definitions and median household incomes as of July 1, 2011, as the basis for analyzing branch openings and closings in markets for all years. Years are based on the Summary of Deposits cycle and are either as of, or reflect changes in the last-12-months ended, June 30 for the stated year. SNL defines lower-income markets as those where the median household income is less than $25,000 and moderate-income markets as those where the median household income is between $25,000 and $50,000.

John Kenny Receivables Management
www.jrkrmdirect.com
• End of Lease Negotiations & Enforcement
• Fraud Investigation
• Credit Investigations
• Asset Searches
• Skip-tracing
• Third-party Commercial Collections
The Solution to Your Credit & Accounts Receivable Needs
John Kenny
315-866-1167 | John@jkrmdirect.com
(Leasing News provides this ad as a trade for investigations
and background information provided by John Kenny)

[headlines]
--------------------------------------------------------------
#### Press Release #############################

ZRG Partners Expands in Europe with 4 New Offices
Westborough, MA ---ZRG Partners, the global leader in executive search and talent management for the equipment leasing and asset finance area has announced a major expansion of the team in Europe.
Joining the ZRG team in Europe, Adam El Din, based on the Geneva, Switzerland area will be the European President. Adam brings extensive industry and search experience to ZRG.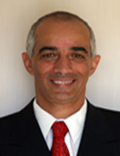 Adam El Din, Geneva Switzerland
He said, "Combining our successful relationships and market knowledge with ZRG's tools and global footprint creates a valuable combination that can truly serve clients like no other executive search and talent management firm".
Graham Johnson will also open ZRG's Basel, Switzerland offices and join ZRG as a Managing Director.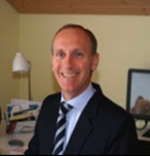 Graham Johnson, Basel Switzerland
Graham also brings 20+ years of industry experience and history with a global executive search firm to ZRG Partners.
Rounding out the senior team in Europe, Lydia van der Meulen will be opening ZRG's offices in the Netherlands where she will focus on serving global clients with search needs in the Benelux region.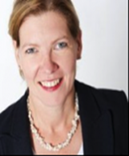 Lydia van der Meulen, Netherlands

Lydia has been serving executive search clients in the UK and Benelux for 15 years.
Joining the support team that will drive execution of key client projects, Fiorella Seiler PHD and Christian Moll will operate in the Dusseldorf, Germany area, joining existing Managing Director, Stephan Breitfeld in Germany. Patricia Durieux PHD and Helene Johnson join the firm's Basel offices with Roberta Reis working in the Geneva offices. Marlies LeCroix will support the firm's clients in the Benelux area.


Larry Hartman, Office New Jersey
"We completed searches in 30 countries in 2011 but we felt we needed to increase our feet on the street in Europe, Larry Hartman, Managing Partner said. " Our global clients value our tools and analytics that support critical hiring in Europe where the cost of a poor hire is more expensive than in other parts of the world. The team we have hired has a long history of successful operations together and we are looking forward to growing our business worldwide with the addition of this team".
ZRG Partners is a global authority on talent management issues in the Equipment Leasing and Asset Finance markets. ZRG provides its clients with specialized market expertise in executive recruitment, consulting and advisory work with a focus on data and analytics to drive great business decisions. www.zrgpartners.com

Larry Hartmann
Managing Partner
ZRG Partners
Office: 201-560-9900 x 222
Cell: 201-788-5160
Fax: 201-701-0374
##### Press Release ############################

##### Press Release ############################
$250 Million Tax Fraud Scheme
SANTA ANA, California – Arturo Villarreal-Alba, 44, an alien, living in Whittier, California was indicted in September of 2011 as part of a larger scheme charging 55 individuals in a huge fraud scheme involving hundreds of false income tax returns that sought more that $250 million in tax refunds. He was recently brought to court for another fraudulent federal income tax return filing scheme and vehicle registration title washing scheme. Villarreal was originally indicted for aiding and assisting the filing of two false individual income tax returns for others claiming fraudulent tax refunds in the amounts of $1,568,044 and $452,472. named in a 34-count superseding indictment returned by a federal grand jury last week.
If convicted of all counts alleged in the indictment, the statutory maximum sentence Villarreal could receive is 270 years imprisonment.
Villarreal worked with Old Quest Foundation, Inc. in Fontana, and De La Fuente Ramirez and Associates in Rancho Cucamonga, two Southern California companies charged in the scheme used to file fraudulent federal income tax returns containing bogus claims for refunds.
Old Quest and DLFRA allegedly filed thousands of Forms 1099 that falsely reported to the IRS that more than $1 billion in fictitious federal income tax had been withheld or secured property had been acquired or abandoned, when no such amount of federal income tax had been withheld and no such amount of secured property had been acquired or abandoned.
Old Quest allegedly filed more than 400 false federal income tax returns with the IRS, which together fraudulently claimed more than $250 million in false income tax refunds, and DLFRA filed more that 35 false federal income tax returns with the IRS, which allegedly claimed more than $19 million in fraudulent income tax refunds.
As a result of those alleged false federal income tax returns that Old Quest and DLFRA filed with the IRS, the IRS erroneously issued millions of dollars in tax refunds to Old Quest and DLFRA customers, including one refund for $816,594 who was defendant Villarreal's customer.
The First Superseding Indictment alleges Villarreal would refer customers to Old Quest and DLFRA to have false Form 1099-OID based federal income tax returns prepared and filed with the IRS, which would routinely claim six-figure tax refunds to which the customers were not entitled.
The First Superseding Indictment alleges that at the same time Villarreal was engaged in committing tax fraud against the United States, he was also engaging in other frauds and committing identity theft against other victims. Villarreal allegedly contacted customers of his fraudulent OID tax scheme and urged them to participate in a fraudulent vehicle title-washing scheme.
According to the First Superseding Indictment, Villarreal would tell customers with good credit that there was a special program for them where they could use their good credit to purchase several new vehicles. After the purchase of the vehicles, Villarreal's non-profit organization would make all the payments due on those vehicle loans, and the customer would end up owning one of the vehicles, while the remaining vehicles would go to the non-profit organization. In actuality, there was no such organization.
Villarreal allegedly would strip or "title wash" the liens from the vehicle titles. To do so, Villarreal would cause false documents to be prepared and filed with the California Department of Motor Vehicles to fraudulently remove the legal owners from the titles of the vehicles. In addition, Villarreal would cause false documents to be prepared and filed with the DMV to remove the registered owner from the titles of the vehicles. Vehicles used in the scheme included a 2008 Cadillac Escalade, a 2010 Toyota 4Runner, and a 2010 Honda Pilot.
Villarreal is further charged with 15 counts of aggravated identity theft. In order to execute the "title wash" scheme, the First Superseding Indictment alleges that Villarreal knowingly forged the name and signature of the customer or notary on the required DMV forms. If convicted, each count of Aggravated Identity Theft contains a two-year mandatory minimum sentence.
The First Superseding Indictment charges Villarreal with 34 counts, including one count of conspiring to file false claims against the U.S. government, nine counts of mail fraud, three counts of bankruptcy fraud, one count of re-entering the U.S. illegally, four counts of filing false claims against the U.S. government, one count of identity theft fraud, and 15 counts of aggravated identity theft fraud.
An indictment contains allegations that a defendant has committed a crime. Every defendant is presumed to be innocent until and unless proven guilty in court.
Note: Original Issue Discount (OID) reported on IRS Forms 1099-OID is a form of interest income typically realized on debt instruments that were issued at a discount to, or purchased for less than, the ultimate redemption value of the debt instrument, such as Treasury bills (but not U.S. savings bonds), zero-coupon bonds, and other debt instruments that pay no stated interest until maturity. The defendants in Operation Stolen Treasures allegedly utilized 1099-OID forms in a fraudulent manner.
The case is being investigated by IRS-Criminal Investigation, with the cooperation of the California Highway Patrol-Task Force for Regional Auto Theft Prevention (CHP-TRAP), in conjunction with the U.S. Attorney's Office for the Central District of California.

### Press Release ############################
((Please click on ad to learn more))
(Leasing News provides this ad "gratis" as a mean
to help support the growth of Lease Police)
[headlines]
--------------------------------------------------------------

Lab Mix
Norfolk, Virginia-- Adopt-a-Dog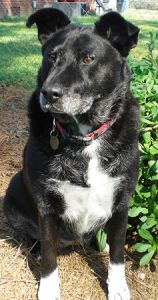 Lindsay
Lab mix
female, 5, 65 lbs.
Spayed, Current on shots, Current on heartworm prevention, Housebroken
"Lindsay is a wonderful 5 year old lab mix. Not much is known about her past; she was rescued from animal control. She lives in her foster home with two other dogs and gets along great; size doesn't matter.
"At first meeting she will be a little scared but warms to you easily. Loves to take a walk and is really great on a leash. Oh give her a car ride she loves those too. Her favorite thing is to curl up on her bed and if that bed is near the TV you will catch her sitting there watching it. Lindsay does not get on furniture but will come close and put her head on your lap while you are sitting.
"Lindsay is really a diamond and not in the rough; she is just the sweetest and most loving dog that really deserves a forever home."

Contact Info:
Susan at 404-6032
caring4paws@cox.net
Application: http://artanimals.org/adopting-an-animal
Animal Rescue of Tidewater (A.R.T.)
Norfolk, VA 23517
(757) 456-1354
artanimals@yahoo.com
http://www.artanimals.org


Adopt-a-Pet by Leasing Co. State/City
http://www.leasingnews.org/Conscious-Top%20Stories/Adopt_Pet.htm

Adopt a Pet
http://www.adoptapet.com/
[headlines]
--------------------------------------------------------------
American Companies with the Most Customers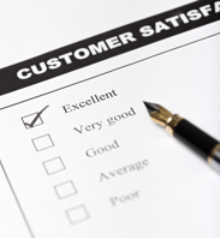 Based primarily by membership
10.
The Wall Street Journal
Customers: 2.1 million
Industry: newspapers
Parent company: News Corp. (NASDAQ: NWS)
Major competitors: USA Today, New York Times
9.
Charles Schwab
Customers: 8.6 million
Industry: discount brokerage
Parent company: Charles Schwab Corporation (NYSE: SCHW)
Major competitors: E*Trade (NASDAQ: ETFC), TD Ameritrade (NASDAQ: AMTD)
8.
AT&T
Customers: 37.9 million
Industry: landline telephones
Parent company: AT&T Corp.
Major competitors: Verizon (NYSE: VZ)
7.
Nintendo Wii
Customers: 39.4 million
Industry: video game consoles
Parent company: Nintendo
Major competitors: Microsoft (NASDAQ: MSFT), Sony (NYSE: SNE)
6.
Comcast
Customers: 49.8 million
Industry: cable
Parent company: Comcast (NASDAQ: CMCSA)
Major competitors: Time Warner (NYSE: TWX), Cablevision (NYSE: CVC)
5.
Costco
Customers: 65.7 million
Industry: membership retail
Parent company: Costco
Major competitors: BJ's, Sam's Club
4.
AT&T
Customers: 103.9 million
Industry: wireless telephones
Parent company: AT&T Corp.

3.
Delta
Customers: 111.1 million
Industry: airline
Parent company: Delta Air Lines (NYSE: DAL)
> Major competitors: Southwest (NYSE: LUV), American
2
iTunes
Customers: 225 million
Industry: e-commerce
Parent company: Apple Inc.
Major competitors: Amazon.com (NASDAQ: AMZN), eBay (NASDAQ: EBAY), PayPal
1.
Visa
Customers: 302 million
Industry: credit cards
Parent company: Visa Inc. (NYSE: V)
Major competitors: MasterCard (NYSE: MA), Discover (NYSE: DFS)
Full Story:
http://247wallst.com/2012/04/30/american-companies-with-the-most-customers/2/

Mr. Terry Winders available as a consultant regarding assisting attorneys in resolving disputes or explaining procedures or reviewing documents as utilized in the finance and leasing industry.
He is the author of several books, including DVD's, as well as weekly columnist to Leasing News. He also performs audits of leasing companies as an expert on documentation, and has acted as an expert witness on leasing for litigation in legal and tax disputes, including before the IRS. He also has taught the senior bank examiners, how to review a bank leasing department, for the Federal Reserve in Washington D.C. and has trained the examiners for the FDIC on how to prepare a lease portfolio for sale.
502.649.0488/Leaseconsulting@msn.com
(This ad is a "trade" for the writing of this column. Opinions
contained in the column are those of Mr. Terry Winders, CLP)



[headlines]
--------------------------------------------------------------
Classified ads— Operations/Remarketing/Repossessions

Leasing Industry Outsourcing
(Providing Services and Products)

Operations: Houston, TX
Silverlake Inspections LLC is an independent contracting company for real estate and equipment verification with pictures.
Email: jimh05@sbcglobal.net

Operations: Portland , OR
Portfolio Financial Servicing Company provides state of the art portfolio servicing for portfolios of all sizes.

800-547-4905

sales@pfsc.com
Operations: Roseburg, OR
Tired of paying a full time documentation person? Try outsourcing. Ideal for anywhere in the USA. E-mail or Call Trina Drury


541-673-4116

or 541-784-7973.
email: doc_prep@yahoo.com


Repossessions: Southern California (except San Diego).
Full service repossession agency. All vehicles, big rigs, boats, heavy equipment and machinery. Licensed and insured 818-786-7376. www.simonsrecovery.com. adam@simonsrecovery.com
Repossessions: Canada
Cease Bailiff Services Incorporated:
Asset Investigation/Tracing; Asset Recoveries; Asset Protection/Security
Asset Liquidations/Sales; Ottawa, Canada;www.ceasebailiff.ca dave@ceasebailiff.ca; Phone

613 898 7376

; Fax 613 225 2452

Remarketing: Los Angeles, CA
Video, Audio, Film, Computer, IT, Test, Presentation Equipment
We pay cash / 3 million in buying power /Quick Quotes
UBG 800-570-5224
jon@usedvideo.org


Repossession/Remarketing: Portsmouth, NH
Six Sigma Processes. Unique Approach. Pride. Professionalism. Skip tracing, legal, storage, logistics. lowest cost, industry leading recovery rates/amounts. 855.EENGINE
http://lendersolutions.equipmentengine.com
All "Outsourcing" Classified ads (advertisers are both requested and responsible to keep their free ads up to date:
http://www.leasingnews.org/Classified/Outsourcing/Outsourcing.htm
How to Post a free "Outsourcing" classified ad:
http://www.leasingnews.org/Classified/Outsourcing/Outsourcing-post.htm


News Briefs----
CIT Issuing Unsecured Debt As It Continues Refinancing Streak
http://online.wsj.com/article/BT-CO-20120501-721065.html
Hedging 7 big retirement risks
http://www.bankrate.com/finance/retirement/hedging-7-big-retirement-risks-1.aspx
Poiipu Point Kauai Lead Time Share Suit
http://www.usatoday.com/money/perfi/housing/story/2012-04-26/timeshares-sales-scams-consumer-complaints/54669954/1


[headlines]
--------------------------------------------------------------


SparkPeople--Live Healthier and Longer

15 Natural Mood Lifters
Quick and Easy Ways to Lift Your Spirit
http://www.sparkpeople.com/resource/wellness_articles.asp?id=1562

[headlines]
--------------------------------------------------------------

Sports Briefs----

Oakland Raiders sign QB Matt Leinart
http://www.contracostatimes.com/raiders/ci_20523791/oakland-raiders-sign-matt-leinart-quarterback
76ers blow past Bulls with Derrick Rose missing; even series
http://www.usatoday.com/sports/basketball/nba/story/2012-05-01/76ers-blow-past-Bulls-without-Rose/54674856/1
Dogers sale finalized: Magic now among owners
http://www.sacbee.com/2012/05/01/4456847/closing-of-dodgers-sale-finalized.html
[headlines]
--------------------------------------------------------------

Baseball Poem
Lawrence Ferlinghetti, "Baseball Canto"
Watching baseball, sitting in the sun, eating popcorn,
reading Ezra Pound,
and wishing that Juan Marichal would hit a hole right through the
Anglo-Saxon tradition in the first Canto
and demolish the barbarian invaders.
When the San Francisco Giants take the field
and everybody stands up for the National Anthem,
with some Irish tenor's voice piped over the loudspeakers,
with all the players struck dead in their places
and the white umpires like Irish cops in their black suits and little
black caps pressed over their hearts,
Standing straight and still like at some funeral of a blarney bartender,
and all facing east,
as if expecting some Great White Hope or the Founding Fathers to
appear on the horizon like 1066 or 1776.
But Willie Mays appears instead,
in the bottom of the first,
and a roar goes up as he clouts the first one into the sun and takes
off, like a footrunner from Thebes.
The ball is lost in the sun and maidens wail after him
as he keeps running through the Anglo-Saxon epic.
And Tito Fuentes comes up looking like a bullfighter
in his tight pants and small pointy shoes.
And the right field bleechers go mad with Chicanos and blacks
and Brooklyn beer-drinkers,
"Tito! Sock it to him, sweet Tito!"
And sweet Tito puts his foot in the bucket
and smacks one that don't come back at all,
and flees around the bases
like he's escaping from the United Fruit Company.
As the gringo dollar beats out the pound.
And sweet Tito beats it out like he's beating out usury,
not to mention fascism and anti-semitism.
And Juan Marichal comes up,
and the Chicano bleechers go loco again,
as Juan belts the first ball out of sight,
and rounds first and keeps going
and rounds second and rounds third,
and keeps going and hits paydirt
to the roars of the grungy populace.
As some nut presses the backstage panic button
for the tape-recorded National Anthem again,
to save the situation.
But it don't stop nobody this time,
in their revolution round the loaded white bases,
in this last of the great Anglo-Saxon epics,
in the territorio libre of Baseball.
[headlines]
--------------------------------------------------------------


California Nuts Briefs---


Police fire tear gas at Occupy Oakland protesters
http://www.sfgate.com/cgi-bin/article.cgi?f=/c/a/2012/05/01/BA671OBO28.DTL
SF Police arrest protester who threw bricks
http://www.sfgate.com/cgi-bin/article.cgi?f=/c/a/2012/05/01/BA671OBSJ4.DTL&tsp=1
[headlines]
--------------------------------------------------------------

"Gimme that Wine"
http://www.youtube.com/watch?v=EJnQoi8DSE8

Francis Ford Coppola restoring Inglenook's legacy
http://www.sfgate.com/cgi-bin/article.cgi?f=/c/a/2012/04/29/FDFL1O9IIR.DTL
Mendocino Wine Group seeks dismissal of Dolan lawsuit
http://www.pressdemocrat.com/article/20120501/BUSINESS/120509969/1350?Title=Mendocino-Wine-Group-seeks-dismissal-of-Dolan-lawsuit-
Cheese and Red Wine, Together Again
http://www.nytimes.com/2012/05/02/dining/reviews/new-guidelines-lead-to-great-matches.html?_r=1&ref=dining


Free Mobile Wine Program
http://leasingnews.org/archives/Feb2010/2_26.htm#mobile
Wine Prices by vintage
http://www.winezap.com
http://www.wine-searcher.com/
US/International Wine Events
http://www.localwineevents.com/
Winery Atlas
http://www.carterhouse.com/atlas/\
Leasing News Wine & Spirits Page
http://two.leasingnews.org/Recommendations/wnensprts.htm

[headlines]
----------------------------------------------------------------
This Day in History
1497 - John Cabot departed for North America.
1670 - King Charles II of England grants a permanent charter to the Hudson's Bay Company, made up of the group of French explorers who opened the lucrative North American fur trade to London merchants. The charter conferred on them not only a trading monopoly but also effective control over the vast region surrounding North America's Hudson Bay. Although contested by other English traders and the French in the region, the Hudson's Bay Company was highly successful in exploiting what would become eastern Canada. After Canada was granted dominion status in 1867, the company lost its monopoly on the fur trade, but it had diversified its business ventures and remained Canada's largest corporation through the 1920s.
1776 - France and Spain agreed to donate arms to American trying to free themselves from England.
1837-birthday of our Sue Robert's relative, Henry M. Robert (General, US Army), author of Robert's Rules of Order, today the standard parliamentary guide.
1803-- That Land Grab in Louisiana, actually signed. During the early moments of the nineteenth century, the United States government wheeled and dealed its way into what is generally regarded as the "greatest land bargain" in the nation's history, the Louisiana Purchase. The deal, which was dated 30 April 1803, though it was in fact signed on 02 May, had been in the works since the spring of 1802. It was then that President Thomas Jefferson had learned of Spain's decision to quietly transfer Spanish Louisiana to the French; fearful of the strategic and commercial implications of the Spanish swap, Jefferson ordered Robert Livingston, the US minister in Paris, to broker a deal with the French either for a slice of land on the lower Mississippi or a "guarantee" of unmolested transport for US ships. Negotiations dragged on for months, but took a crucial turn when Spanish and US trade relations collapsed in the fall of 1802. With Spain now barring American merchant ships from transferring goods at the port in New Orleans, Jefferson set his sights on purchasing a far larger chunk of land. In early 1803, James Monroe headed to Paris to broker Jefferson's deal. With France teetering on the brink of war with Great Britain, and mindful not only of the fiscal repercussions of such a conflict, but of the possibility of a renewed US-English alliance, Napoléon's negotiators acceded to a deal to sell the whole of Louisiana. All told, the Louisiana Purchase cost the US $15 million: $11.25 million was earmarked for the land deal, while the remaining $3.75 million covered France's outstanding debts to America. Thus, for the prime price of 5 cents a hectare, the United States bought 2'145'000 square kilometers of land, which effectively doubled the size of the young nation
1853 - Franconi's Hippodrome opened at Broadway and 23rd Street in New York City. The 4,000-seat facility opened in grand style for a hippodrome (an arena for a circus or games) with a chariot-and-ostrich race. It was popular for five years.http://www.nypl.org/research/chss/spe/art/print/exhibits/movingup/no29.htm
http://www.public.iastate.edu/~calel/hippo.html
1843-Elijah McCoy was born in Colchester, Ontario. His parents escaped slavery in Kentucky by traveling along the Underground Railroad. This famous African-American inventor is credited with over 50 patents and his lubricating oil and systems were quite famous in its day. His most famous was the McCoy Lubricator. McCoy invented a device to oil the machinery while it was working. It was soon used on engines, train locomotives, on Great Lake steamships, on ocean liners and on machinery in factories. His invention became so popular that no engine or machine was considered complete until it had a McCoy Lubricator. The phrase "The Real McCoy" soon caught on as a way of saying that people were getting the best equipment available.
http://www.bccns.com/elijah.htm
http://www.princeton.edu/~mcbrown/display/mccoy.html
http://www.blackinventor.com/pages/elijahmccoy.html
1861 - General Winfield Scott wrote to President Lincoln suggesting a cordon capable of enveloping the seceded states and noted that "the transportation of men and all supplies by water is about a fifth of the land cost, besides the immense saving of time." On the next day Scott elaborated further to General George McClellan: "We rely greatly on the sure operation of a complete blockade of the Atlantic and Gulf ports soon to commence. In connection with such blockade, we propose a powerful movement down the Mississippi to the ocean, with a cordon of posts at proper points . . . the object being to clear out and keep open this great line of communication in connection with the strict blockade of the seaboard, so as to envelop the insurgent States and bring them to terms with less bloodshed than by any other plan." The heart of the celebrated Anaconda Plan which would strangle the Confederacy on all sides was control of the sea and inland waterways by the Union Navy; the strategy of victory was (a) strengthen the blockade, (b) split the Confederacy along the line of the Mississippi River, and (c) support land operations by amphibious assault, gunfire. and transport.
1863-General Stonewall Jackson, leading a large part of Gen. Lee's army, delivered a devastating blow on Gen. Hooker's right flank. Reconnoitering with his staff at day's end, Jackson and his group were mistaken for Union soldiers and fired on by their own forces. Jackson's shattered left arm had to be amputated. While he was hospitalized pneumonia set in; his death came on May 10.
http://norfacad.pvt.k12.va.us/project/sjackson/sjackson.htm
http://www.waysideofva.com/stonewalljackson/
1885-Good Housekeeping magazine makes its debut, becoming one of the most popular magazine for decades, setting many styles and standards for its day. It is still popular in this century.
http://memory.loc.gov/ammem/today/may02.html
1876- the first baseball players to hit home runs were Ross Barnes of the Chicago White Stockings and Charles Wesley "Baby" Jones of the Cincinnati Reds, at Cincinnati, OH. Chicago won 15-9. (sorry, books don't tell which hit the first home run. editor).
1899 - A storm buried Havre, MT, under 24.8 inches of snow, an all-time record for that location. The water equivalent of 2.48 inches was a record 24 hour total for the month of May.
1923- the first transcontinental nonstop airplane flight was made by Lieutenants Oakley G. Kelly and John A. Macready of the Navy Air Service. They took off from Roosevelt Field, NY at 11:36pm and arrived at Rockwell Field, Coronado Beach, CA, at 12:26pm the next day, covering a distance of 2,700 miles in 26 hours.
http://www.nasm.si.edu/nasm/aero/aircraft/fokker_t2.htm
1903-birthday of Benjamin Spock, pediatrician and author, born at New Haven, CT. His book on childrearing, Common Sense Book of Baby and Child Care later called Baby and Child Care, has sold more than 30 million copies. In 1955 he became professor of child development at Western Reserve University at Cleveland, OH. He resigned from this position in 1967 to devote his time to the pacifist movement. Spock died at San Diego, CA, Mar 15, 1998.
http://www.drspock.com/about/drbenjaminspock/0,1781,,00.html
http://creativequotations.com/one/1007.htm
1904---singer and actor Bing Crosby was born in Tacoma, Washington. He sang with dance bands from 1925 to 1930, and in 1931 began work in radio and films. Crosby gained enormous popularity for his crooning style, which was ideally suited to the new radio medium. His recording of "White Christmas" is said to be the best-selling record of all time. In 1944, he won an Academy Award for his performance in the film "Going My Way." His other notable films included "The Country Girl" in 1955, "High Society" in '56 and the remake of "Stagecoach" in 1965. Bing Crosby had a lifelong love affair with the game of golf. In 1977, he dropped dead after completing a round on a golf course in Spain.
1905--Birthday of Charlotte Armstrong - U.S. author and playwright. Her science fantasy books regarding dragons have made her one of the most popular authors in the nation.
1906--Birthday of Aileen Riggin (Soule) - U.S. athlete. She won three Olympic medals and was the first competitor to win a medal in both the swimming and diving events in the same Olympics. Only 14 at the 1920 Olympics in Antwerp, Belguim, she was the first woman to win the gold in springboard diving. In 1924 she won a silver in springboard and a bronze in the 100-metre backstroke. She stood 4'7" tall and weighed 65 pounds.
1908-birthday of "Pinky Lee," born Pincus Leff. Born at St. Paul, MN. When young, Leff had dreams of becoming an attorney, but abandoned the idea when classmates laughed at his lisp. His show business debut was in burlesque in the 1930s. He is best remembered for "The Pinky Lee Show" which telecast from Los Angeles in the early 1950s. Pinky Lee died Apr 3, 1993, at Mission Viejo, CA.
http://www.tvparty.com/lostpinky.html
http://www.yesterdayland.com/popopedia/shows/saturday/sa1353.php
1904- singer and actor Bing Crosby was born in Tacoma, Washington. He sang with dance bands from 1925 to 1930, and in 1931 began work in radio and films. Crosby gained enormous popularity for his crooning style, which was ideally suited to the new radio medium. His recording of "White Christmas" is said to be the best-selling record of all time. In 1944, he won an Academy Award for his performance in the film "Going My Way." His other notable films included "The Country Girl" in 1955, "High Society" in '56 and the remake of "Stagecoach" in 1965. Bing Crosby had a lifelong love affair with the game of golf. In 1977, he dropped dead after completing a round on a golf course in Spain.
http://www.globalicons.com/Legends/Crosby/
http://www.crosby.circle.btinternet.co.uk/
http://www.globalicons.com/Legends/Crosby/index.html
1920 - A swarm of tornadoes in Rogers, Mayes and Cherokee Counties in Oklahoma killed 64 persons.
1924-birthday of singer/actor Theodore Bikel, Vienna, Austria
http://www.bikel.com/
1925-San Francisco Embarcadero subway opened
1929 - Virginia's worst tornado disaster occurred. Six tornadoes, two of which were west of the Blue Mountains, killed 22 people. Twelve children and a teacher were killed at Rye Cove, in Scott County. Four schools were destroyed.
1930-First game of National Negro Baseball League, played in Indianapolis,
http://www.gnofn.org/~mmcgee/baseball/Rube_Foster.htm
http://www.execpc.com/~sshivers/foster.html
http://library.thinkquest.org/3427/data/fosterru.htm
1930--- In Des Moines, Iowa, a Western League contest against Wichita becomes the first night baseball game to be played under permanent lights. The unique event, which draws 12,000 fans instead of the usual 600 patrons, is the beginning of a concept which will spread quickly through the minors and spare many organizations from the on-slaught of the Great Depression.
1931- Jazz organistRichard "Groove" Holmes Birthday
http://www.duke.edu/~mbc5/
http://theatreorgans.com/grounds/groove/holmes.html
( Warren Luening and I along with Chris Morgan and/or Dave Silverman
saw Richard "Groove" Holmes in person on the Hollywood Strip, plus
Mose Allison, Cannoball Adderly, and others in the early 60's.)
1935- Link Wray, one of the more influential rock guitarists of the 1950's, was born in Fort Bragg, North Carolina. Wray introduced the distorted fuzz-tone guitar sound on his single "Rumble," which by 1958 had sold a million copies. It is said to have been recorded as early as 1954. Link Wray's playing was a tremendous influence on such British rock stars as Jeff Beck, Pete Townshend and John Lennon
http://www.vh1.com/artists/az/wray_link/bio.jhtml
http://www.rockabilly.nl/artists/linkwray.htm
1938-Ella Fitzgerald, with Chick Webb's band, records " A Tisket A Tasket," ( Decca)
http://persweb.direct.ca/fstringe/oz/a144.html
http://museum.media.org/ella/
1939-New York Yankees first baseman Lou Gehrig asked manager Joe McCarthy to take him out of the lineup for the game against the Detroit Tigers. By his sittting out, Gehrig's record streak of consecutive games played, begun May 25, 1925, stopped at 2,130. The slugger complained of fatigue, but he was really suffering from A.L.S. , amyotrophic lateral sclerosis, a condition later known as Lou Gehrig's disease. Gehrig never played again.
http://www.lougehrig.com/
1945-BUSH, ROBERT EUGENE Medal of Honor
Rank and organization: Hospital Apprentice First Class, U.S. Naval Reserve, serving as Medical Corpsman with a rifle company, 2d Battalion, 5th Marines, 1st Marine Division. Place and date: Okinawa Jima, Ryukyu Islands, 2 May 1945. Entered service at: Washington. Born: 4 October 1926, Tacoma, Wash. Citation: For conspicuous gallantry and intrepidity at the risk of his life above and beyond the call of duty while serving as Medical Corpsman with a rifle company, in action against enemy Japanese forces on Okinawa Jima, Ryukyu Islands, 2 May 1945. Fearlessly braving the fury of artillery, mortar, and machinegun fire from strongly entrenched hostile positions, Bush constantly and unhesitatingly moved from 1 casualty to another to attend the wounded falling under the enemy's murderous barrages. As the attack passed over a ridge top, Bush was advancing to administer blood plasma to a marine officer lying wounded on the skyline when the Japanese launched a savage counterattack. In this perilously exposed position, he resolutely maintained the flow of life-giving plasma. With the bottle held high in 1 hand, Bush drew his pistol with the other and fired into the enemy's ranks until his ammunition was expended. Quickly seizing a discarded carbine, he trained his fire on the Japanese charging pointblank over the hill, accounting for 6 of the enemy despite his own serious wounds and the loss of 1 eye suffered during his desperate battle in defense of the helpless man. With the hostile force finally routed, he calmly disregarded his own critical condition to complete his mission, valiantly refusing medical treatment for himself until his officer patient had been evacuated, and collapsing only after attempting to walk to the battle aid station. His daring initiative, great personal valor, and heroic spirit of self-sacrifice in service of others reflect great credit upon Bush and enhance the finest traditions of the U.S. Naval Service.
1945-FOSTER, WILLIAM ADELBERT Medal of Honor
Rank and organization: Private First Class, U.S. Marine Corps Reserve. Born: 17 February 1915, Cleveland, Ohio. Accredited to: Ohio. Citation: For conspicuous gallantry and intrepidity at the risk of his life above and beyond the call of duty while serving as a rifleman with the 3d Battalion, 1st Marines, 1st Marine Division, in action against enemy Japanese forces on Okinawa Shima in the Ryukyu Chain 2 May 1945. Dug in with another marine on the point of the perimeter defense after waging a furious assault against a strongly fortified Japanese position, Pfc. Foster and his comrade engaged in a fierce hand grenade duel with infiltrating enemy soldiers. Suddenly an enemy grenade landed beyond reach in the foxhole. Instantly diving on the deadly missile, Pfc. Foster absorbed the exploding charge in his own body, thereby protecting the other marine from serious injury. Although mortally wounded as a result of his heroic action, he quickly rallied, handed his own remaining 2 grenades to his comrade and said, "Make them count." Stouthearted and indomitable, he had unhesitatingly relinquished his own chance of survival that his fellow marine might carry on the relentless fight against a fanatic enemy, and his dauntless determination, cool decision and valiant spirit of self-sacrifice in the face of certain death reflect the highest credit upon Pfc. Foster and upon the U.S. Naval Service. He gallantly gave his life in the service of his country.
1946 – 1960's teen star Lesley Gore was born in Brooklyn, New York; later moving with her family to Tenafly, New Jersey. She was only 16 when she signed with Mercury records, and became a top star with such hits as "It's My Party" and "Judy's Turn to Cry." Until 1966, Lesley Gore was one of the most successful American teen singers. An attempt in the 1970's to establish herself as a singer geared to the adult market was not particularly successful, and she later turned to performing her hits at oldies concerts.
http://www.swinginchicks.com/lesley_gore.htm
http://members.tripod.com/~Lesley_Gore/bio.html
http://www.lesleygore.com/pages/668081/index.htm
http://www.patswayne.com/lesley/
1950 - No. 1 Billboard Pop Hit: "The Third Man Theme," Anton Karas.
1950- Lou Gramm, lead vocalist with Foreigner, was born in Rochester, New York. By the beginning of the 1980's, their hard rock music had gained them worldwide sales of more than 21- million records. Their 1977 debut album yielded three hit singles - "Feels Like the First Time," "Cold as Ice" and "Long, Long Way From Home." Their subsequent million-sellers included "Hot-Blooded" and "Double Vision," both from 1978, "Waiting For a Girl Like You" from 1981 and 1984's "I Want to Know What Love Is." Gramm departed Foreigner in 1990 to continue a solo career that had begun several years earlier. He had had a top-five hit in 1987 with "Midnight Blue."
http://www.foreignerfiles.com/members/lougramm/
http://www.geocities.com/missmoonlight82/stillvidclipsanpics.html
1950 - No. 1 Billboard Pop Hit: "The Third Man Theme," Anton Karas.
1950 - Foreigner vocalist Lou Gramm is born in Rochester, N.Y. He has solo top 10 hits with "Midnight Blue" and "Just Between You and Me."
1953 - Dark Star defeated the heavily favored Native Dancer to win the Kentucky Derby. A $2 wager to win on this dark horse would have put $50 in your pocket as Dark Star was a 25-1 long shot.
1954---Top Hits
Wanted - Perry Como
Young at Heart - Frank Sinatra
Make Love to Me - Jo Stafford
Slowly - Webb Pierce
1954-Stan Musial of the St. Louis Cardinals hit five home runs in a doubleheader against the New York Giants in St. Louis, setting a major league record. The Cardinals won the first game, 10-6, but fell to the Giants in the nightcap, 9-7.
http://www.stan-musial.com/
1956 -- For the first time in Billboard history, five records appear in both the pop and R&B Top 10. They are: Elvis Presley's "Heartbreak Hotel" , Carl Perkin's "Blue Suede Shoes" , Little Richard's "Long Tall Sally", the Platters' "Magic Touch" and Frankie Lymon & the Teenagers' "Why Do Fools Fall in Love". Presley's & Perkins' hits are also in the country & western Top Ten at #1 & #2 respectively.
1957- Elvis Presley recorded "Jailhouse Rock," a Leiber and Stoller song that would become the title of Presley's next movie.
1960- Ben E. King ended his association with the Drifters by signing a solo contract with Atlantic Records. King was the lead on such Drifters' hits as "There Goes My Baby," "Save the Last Dance For Me" and "This Magic Moment." King's first hit on his own was "Spanish Harlem," produced by Phil Spector.
http://www.vh1.com/artists/az/king_ben_e_/bio.jhtml
http://www.delafont.com/music_acts/Ben-King.htm
1960 - Harry Belafonte presented his second Carnegie Hall concert in New York City.
http://w1.871.telia.com/~u87125666/index.htm
1962---Top Hits
Good Luck Charm - Elvis Presley
Soldier Boy - The Shirelles
Stranger on the Shore - Mr. Acker Bilk
Charlie's Shoes - Billy Walker
1964-- Posting a 7-3 victory, the Twins become only the third team in major league history to hit four consecutive home runs as Tony Oliva, Bob Allison, Jimmie Hall and Harmon Killebrew all go deep against A's pitchers Dan Pfister (3) and Vern Handrahan (1) in the top of the 11th inning at Kansas City's Municipal Stadium.
1964-"The Beatles' Second Album" reaches #1 on the Billboard LP chart in just its second week of release. It was the first album ever to make it to the top that quickly.
1965-- Ed Sullivan breaks a vow he made the year before and books The Rolling Stones back on his long-running CBS variety show -- but not before keeping the band in the studio all day, in order to keep from inciting the fans. The bands perform four songs: "The Last Time," "Little Red Rooster," "Everybody Needs Somebody to Love," and the instrumental "2120 South Michigan Avenue."
1966 - No. 1 Billboard Pop Hit: "Monday, Monday," The Mamas & the Papas.
1967-WRIGHT, RAYMOND R. Medal of Honor
Rank and organization: Specialist Fourth Class, U.S. Army, Company A, 3d Battalion, 60th Infantry, 9th Infantry Division. Place and date: Ap Bac Zone, Republic of Vietnam, 2 May 1967. Entered service at: Moriah, N.Y. Born: 5 December 1945, Moriah, N.Y. Citation: For conspicuous gallantry and intrepidity at the risk of his life above and beyond the call of duty. While serving as a rifleman with Company A, Sp4c. Wright distinguished himself during a combat patrol in an area where an enemy ambush had occurred earlier. Sp4c. Wright's unit suddenly came under intense automatic weapons and small-arms fire from an enemy bunker system protected by numerous snipers in nearby trees. Despite the heavy enemy fire, Sp4c. Wright and another soldier leaped to the top of a dike to assault the position. Armed with a rifle and several grenades, he and his comrade exposed themselves to intense fire from the bunkers as they charged the nearest one. Sp4c. Wright raced to the bunker, threw in a grenade, killing its occupant. The 2 soldiers then ran through a hail of fire to the second bunker. While his comrade covered him with his machinegun, Sp4c. Wright charged the bunker and succeeded in killing its occupant with a grenade. A third bunker contained an automatic rifleman who had pinned down much of the friendly platoon. While his comrade again covered him with machinegun fire, Sp4c. Wright charged in and killed the enemy rifleman with a grenade. The 2 soldiers worked their way through the remaining bunkers, knocking out 4 of them. Throughout their furious assault, Sp4c. Wright and his comrade had been almost continuously exposed to intense sniper fire from the treeline as the enemy desperately sought to stop their attack. Overcoming stubborn resistance from the bunker system, the men advanced into the treeline forcing the snipers to retreat, giving immediate chase, and driving the enemy away from the friendly unit so that it advanced across the open area without further casualty. When his ammunition was exhausted, Sp4c. Wright returned to his unit to assist in the evacuation of the wounded. This 2-man assault had driven an enemy platoon from a well prepared position, accounted for numerous enemy casualties, and averted further friendly casualties. Sp4c. Wright's extraordinary heroism, courage, and indomitable fighting spirit saved the lives of many of his comrades and inflicted serious damage on the enemy. His acts were in keeping with the highest traditions of the military service and reflect great credit upon himself and the U.S. Army.
1968-BENAVIDEZ, ROY P. Medal of Honor
Rank and Organization: Master Sergeant, Detachment B-56, 5th Special Forces Group, Republic of Vietnam. Place and Date: West of Loc Ninh on 2 May 1968. Entered Service at: Houston, Texas June 1955. Date and Place of Birth: 5 August 1935, DeWitt County, Cuero, Texas. Master Sergeant (then Staff Sergeant) Roy P. Benavidez United States Army, who distinguished himself by a series of daring and extremely valorous actions on 2 May 1968 while assigned to Detachment B56, 5th Special Forces Group (Airborne), 1st Special Forces, Republic of Vietnam. On the morning of 2 May 1968, a 12-man Special Forces Reconnaissance Team was inserted by helicopters in a dense jungle area west of Loc Ninh, Vietnam to gather intelligence information about confirmed large-scale enemy activity. This area was controlled and routinely patrolled by the North Vietnamese Army. After a short period of time on the ground, the team met heavy enemy resistance, and requested emergency extraction. Three helicopters attempted extraction, but were unable to land due to intense enemy small arms and anti-aircraft fire. Sergeant Benavidez was at the Forward Operating Base in Loc Ninh monitoring the operation by radio when these helicopters returned to off-load wounded crewmembers and to assess aircraft damage. Sergeant Benavidez voluntarily boarded a returning aircraft to assist in another extraction attempt. Realizing that all the team members were either dead or wounded and unable to move to the pickup zone, he directed the aircraft to a nearby clearing where he jumped from the hovering helicopter, and ran approximately 75 meters under withering small arms fire to the crippled team. Prior to reaching the team's position he was wounded in his right leg, face, and head. Despite these painful injuries, he took charge, repositioning the team members and directing their fire to facilitate the landing of an extraction aircraft, and the loading of wounded and dead team members. He then threw smoke canisters to direct the aircraft to the team's position. Despite his severe wounds and under intense enemy fire, he carried and dragged half of the wounded team members to the awaiting aircraft. He then provided protective fire by running alongside the aircraft as it moved to pick up the remaining team members. As the enemy's fire intensified, he hurried to recover the body and classified documents on the dead team leader. When he reached the leader's body, Sergeant Benavidez was severely wounded by small arms fire in the abdomen and grenade fragments in his back. At nearly the same moment, the aircraft pilot was mortally wounded, and his helicopter crashed. Although in extremely critical condition due to his multiple wounds, Sergeant Benavidez secured the classified documents and made his way back to the wreckage, where he aided the wounded out of the overturned aircraft, and gathered the stunned survivors into a defensive perimeter. Under increasing enemy automatic weapons and grenade fire, he moved around the perimeter distributing water and ammunition to his weary men, reinstilling in them a will to live and fight. Facing a buildup of enemy opposition with a beleaguered team, Sergeant Benavidez mustered his strength, began calling in tactical air strikes and directed the fire from supporting gunships to suppress the enemy's fire and so permit another extraction attempt. He was wounded again in his thigh by small arms fire while administering first aid to a wounded team member just before another extraction helicopter was able to land. His indomitable spirit kept him going as he began to ferry his comrades to the craft. On his second trip with the wounded, he was clubbed from additional wounds to his head and arms before killing his adversary. He then continued under devastating fire to carry the wounded to the helicopter. Upon reaching the aircraft, he spotted and killed two enemy soldiers who were rushing the craft from an angle that prevented the aircraft door gunner from firing upon them. With little strength remaining, he made one last trip to the perimeter to ensure that all classified material had been collected or destroyed, and to bring in the remaining wounded. Only then, in extremely serious condition from numerous wounds and loss of blood, did he allow himself to be pulled into the extraction aircraft. Sergeant Benavidez' gallant choice to join voluntarily his comrades who were in critical straits, to expose himself constantly to withering enemy fire, and his refusal to be stopped despite numerous severe wounds, saved the lives of at least eight men. His fearless personal leadership, tenacious devotion to duty, and extremely valorous actions in the face of overwhelming odds were in keeping with the highest traditions of the military service, and reflect the utmost credit on him and the United States Army.
1968-VARGAS, M. SANDO, JR. Medal of Honor
Rank and organization: Major (then Capt.), U.S. Marine Corps, Company G, 2d Battalion, 4th Marines, 9th Marine Amphibious Brigade. Place and date: Dai Do, Republic of Vietnam, 30 April to 2 May 1968. Entered service at: Winslow, Ariz. Born: 29 July 1940, Winslow, Ariz. Citation: For conspicuous gallantry and intrepidity at the risk of his life above and beyond the call of duty while serving as commanding officer, Company G, in action against enemy forces from 30 April to 2 May 1968. On 1 May 1968, though suffering from wounds he had incurred while relocating his unit under heavy enemy fire the preceding day, Maj. Vargas combined Company G with two other companies and led his men in an attack on the fortified village of Dai Do. Exercising expert leadership, he maneuvered his marines across 700 meters of open rice paddy while under intense enemy mortar, rocket and artillery fire and obtained a foothold in 2 hedgerows on the enemy perimeter, only to have elements of his company become pinned down by the intense enemy fire. Leading his reserve platoon to the aid of his beleaguered men, Maj. Vargas inspired his men to renew their relentless advance, while destroying a number of enemy bunkers. Again wounded by grenade fragments, he refused aid as he moved about the hazardous area reorganizing his unit into a strong defense perimeter at the edge of the village. Shortly after the objective was secured the enemy commenced a series of counterattacks and probes which lasted throughout the night but were unsuccessful as the gallant defenders of Company G stood firm in their hard-won enclave. Reinforced the following morning, the marines launched a renewed assault through Dai Do on the village of Dinh To, to which the enemy retaliated with a massive counterattack resulting in hand-to-hand combat. Maj. Vargas remained in the open, encouraging and rendering assistance to his marines when he was hit for the third time in the 3-day battle. Observing his battalion commander sustain a serious wound, he disregarded his excruciating pain, crossed the fire-swept area and carried his commander to a covered position, then resumed supervising and encouraging his men while simultaneously assisting in organizing the battalion's perimeter defense. His gallant actions uphold the highest traditions of the Marine Corps and the U.S. Naval Service.
1968-Moby Grape appears at the San Francisco Fillmore Auditorium.
http://www.wolfgangsvault.com/image.aspx?ItemNumber=BG118&ProductTypeID=PO&
IsDoubleImage=False&Pos=1&Total=103&KeySetID=f22b8204-9df1-459d-88cb-b
665f7829485
1968-LIVINGSTON, JAMES E. Medal of Honor
Rank and organization: Captain, U.S. Marine Corps, Company E, 2d Battalion, 4th Marines, 9th Marine Amphibious Brigade. place and date: Dai Do, Republic of Vietnam, 2 May 1968. Entered service at: McRae, Ga. Born: 12 January 1940, Towns, Telfair County, Ga. Citation: For conspicuous gallantry and intrepidity at the risk of his life above and beyond the call of duty while serving as Commanding Officer, Company E, in action against enemy forces. Company E launched a determined assault on the heavily fortified village of Dai Do, which had been seized by the enemy on the preceding evening isolating a marine company from the remainder of the battalion. Skillfully employing screening agents, Capt. Livingston maneuvered his men to assault positions across 500 meters of dangerous open rice paddy while under intense enemy fire. Ignoring hostile rounds impacting near him, he fearlessly led his men in a savage assault against enemy emplacements within the village. While adjusting supporting arms fire, Capt. Livingston moved to the points of heaviest resistance, shouting words of encouragement to his marines, directing their fire, and spurring the dwindling momentum of the attack on repeated occasions. Although twice painfully wounded by grenade fragments, he refused medical treatment and courageously led his men in the destruction of over 100 mutually supporting bunkers, driving the remaining enemy from their positions, and relieving the pressure on the stranded marine company. As the 2 companies consolidated positions and evacuated casualties, a third company passed through the friendly lines launching an assault on the adjacent village of Dinh To, only to be halted by a furious counterattack of an enemy battalion. Swiftly assessing the situation and disregarding the heavy volume of enemy fire, Capt. Livingston boldly maneuvered the remaining effective men of his company forward, joined forces with the heavily engaged marines, and halted the enemy's counterattack Wounded a third time and unable to walk, he steadfastly remained in the dangerously exposed area, deploying his men to more tenable positions and supervising the evacuation of casualties. Only when assured of the safety of his men did he allow himself to be evacuated. Capt. Livingston's gallant actions uphold the highest traditions of the Marine Corps and the U.S. Naval Service.
1969-- Elvis Presley finishes filming on his 31st and final film, Change of Habit.
1970-Diane Crump of Oldsman, FL, became the first woman to ride in the Kentucky Derby, riding "Fathom" in the 1.25 96th Kentucky Derby, Churchill Downs, KY. In the 17-hourse race, she finished 15th.
1970---Top Hits
ABC - The Jackson 5
American Woman/No Sugar Tonight - The Guess Who
Love or Let Me Be Lonely - The Friends of Distinction
My Woman My Woman, My Wife - Marty Robbins
1972-- In New York City, Bruce Springsteen auditions for Columbia Records A&R head John Hammond, who is so impressed he immediately arranges a set that night at the Gaslight Club for his fellow execs.
1974 - Stevie Wonder wins four Grammy Awards: Pop Vocal Performance (Male), R&B Song (Male), R&B Vocal Performance (Male) and Album of the Year.
1975 - The biggest snowstorm of record for so late in the season paralyzed Chicago, IL. Up to 20 inches of snow fell in extreme northeastern Illinois, and 10.9 inches of snow closed Chicago's O'Hare Airport.
1976 - No. 1 Billboard Pop Hit: "Welcome Back," John Sebastian. The song is the theme of the TV show "Welcome Back Kotter."
1977-More than three years after its release, Bruce Springsteen's "The Wild, the Innocent and the E Street Shuffle" goes gold.
1978-The Bee Gees receive their second platinum single awarded in less than two months for "Night Fever." It was preceded by "Stayin' Alive," both cuts are off the soundtrack "Saturday Night Fever."
1978---Top Hits
Night Fever - Bee Gees
If I Can't Have You - Yvonne Elliman
Can't Smile Without You - Barry Manilow
Every Time Two Fools Collide - Kenny Rogers & Dottie West
1981 - Scottish singer Sheena Easton made it to the top spot on the pop music charts for her first -- and only -- time. "Morning Train (Nine to Five)" knocked "Kiss on My List", by Daryl Hall and John Oates, out of the top of the music charts. "Morning Train" pulled into the top spot for a two-week stay. Easton had been an actress, appearing as a singer in the 1980 BBC TV documentary, "The Big Time"; and this time she made it to the big time, winning the 1981 Best New Artist Grammy Award. On U.S. TV, she is remembered as Sonny Crockett's wife in five episodes of "Miami Vice" in the 1980s and for singing the title song in the James Bond flick, "For Your Eyes Only". Easton scored 14 hits on the charts between 1981 and 1991. Seven of those hits made it to the top ten. "The Lover in Me" in 1988 was the closest she ever came to having another number one hit. It stopped climbing at number two.
http://www.sheenaeaston.com/
1982 - Severe thunderstorms spawned fifty-six tornadoes in the central U.S., including seventeen in the Red iver Region of Texas and Oklahoma. The tornadoes claimed thirty lives, and injured 383 other persons. A violent tornado near Messer OK left only the carpet tack strips on the slab of a house it destroyed, and carried a motel sign thirty miles.
1985 - The General Motors X-Cars rolled off the assembly line in Detroit, MI for the final time on this day. The cars were a dismal failure, despite being a hit in the beginning, as many claimed they were brought out too early and not "tested.". The X-Cars were subject to massive recalls which cost G.M. many millions of dollars.
http://members.tripod.com/seributra_d/X.htm
1986---Top Hits
Kiss - Prince & The Revolution
Addicted to Love - Robert Palmer
West End Girls - Pet Shop Boys
Now and Forever (You and Me) - Anne Murray
1986 - The photo essay, "A Day in the Life of America", began as two hundred photojournalists covered the USA to take 350,000 pictures. For publication of the beautiful coffee table book, only 350 pictures were selected. It is considered a collector's item today.
http://images.isbn.nu/000649207X/price
http://www.amazon.com/exec/obidos/tg/detail/-/000217734X/002-9713331-5503223?
vi=glance#product-details\
1987 - Eleven cities in Florida reported record low temperatures for the date, including Tallahassee with a reading of 31 degrees. The low of 48 degrees at Key West smashed their previous record for the date by 13 degrees.
1988-- Pete Rose becomes the first manager to be suspended for an on-field incident as National League president Bart Giamatti issues a thirty day suspension for his shoving of umpire Dave Pallone.
1988---Top Hits
Anything For You- Gloria Estefan & Miami Sound Machine
Shattered Dreams- Johnny Hates Jazz
Wishing Well- Terence Trent D'Arby
One More Try- George Michael
1990 - Fourteen cities in Florida, Georgia and South Carolina reported record high temperatures for the date as readings soared into the 90s. Tampa FL reported a record high of 97 degrees, and Fort Stewart GA was the hot spot in the nation with a reading of 100 degrees.
1990 - Thunderstorms produced severe weather in North Carolina and Virginia during the afternoon and evening. Thunderstorms produced golf ball size hail, and spawned a tornado near Chester VA which caused half a million dollars damage. A storm system produced snow and gale force winds across northern Michigan, with 8.3 inches of snow reported at Marquette. Temperatures in the north central U.S. soared from morning lows in the 20s and 30s to afternoon highs in the 60s and 70s. Eight cities reported record highs for the date, including Havre MT with a reading of 77 degrees.
1990-- The Mormon church says it is dropping some secret rituals that are viewed as offensive to women. It retains the requirement that a woman must be married and taken into heaven by her husband.
1992: Mayor Daley declares "Bessie Coleman" day, 66 years after her death. Coleman's brief but intense life led from humble origins to triumphant days as the first African American woman to fly a plane. Tradition has it that her brother, returning from service in France during World War I told her about the French women's freer lives that included careers. She was unable to find a flying instructor who would teach a black woman to fly so she learned French and moved to France "where race would not be an issue." She returned triumphantly to the U.S. to be featured in flying shows and circuses, widely written about all over the world as "Queen Bess." She felt blacks had to keep up with the times and learn to fly to succeed as a race. She had hoped to start a flying school but at age 34 she failed to secure the new fangled invention called the seat belt, and when he plane flipped almost a mile above the earth, she fell to her death. The former manicurist from "The Stroll" area of Chicago now has a street named after her.
1993---Top Hits
Freak Me- Silk
That s The Way Love Goes- Janet Jackson
Informer- Snow
Love Is (From "Beverly Hills, 90210")- Vanessa Williams/Brian McKnight
I Have Nothing (From "The Bodyguard")- Whitney Houston
1998----Top Hits
Too Close- Next
My All, Mariah Carey
You re Still The One- Shania Twain
Everybody [Backstreet s Back]- Backstreet Boys
2001-One hundred million copies of J. K. Rowling's four Harry Potter children's books have been sold since the first one in 1995, including translations into 42 languages, her agent announces. The best-selling books of all time are The Bible with an estimated [how?] 6 billion copies sold, followed by Quotations from the Works of Mao Tse-Tung (the "Little Red Book") with approximate sales of 900 million.
2003-- The players' association agrees to a two-year experiment in which the winning league of the All-Star Game will have home-field advantage during the World Series. Other changes include roster increase by 2 to 32 players, a separate ballot of managers, coaches and players to be done during the week prior to the game to name the additional nine position players and eight pitchers for each team.
2007-- 1,876 guitarists gather in Wroclaw, Poland, to set a new Guinness World Record by simultaneously performing "Hey Joe" by Jimi Hendrix.
Stanley Cup Champions This Date
Toronto Maple Leafs
-------------------------------------------------------------

SuDoku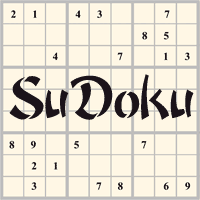 The object is to insert the numbers in the boxes to satisfy only one condition: each row, column and 3x3 box must contain the digits 1 through 9 exactly once. What could be simpler?
http://leasingnews.org/Soduku/soduko-main.htm
--------------------------------------------------------------

Daily Puzzle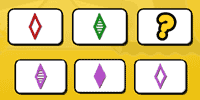 How to play:
http://www.setgame.com/set/puzzle_frame.htm
Refresh for current date:
http://www.setgame.com/set/puzzle_frame.htm
--------------------------------------------------------------


http://www.gasbuddy.com/
http://www.gasbuddy.com/GB_Map_Gas_Prices.aspx
http://www.gasbuddy.com/GB_Mobile_Instructions.aspx
--------------------------------------------------------------

Weather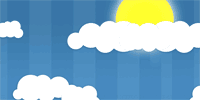 See USA map, click to specific area, no commercials
--------------------------------------------------------------

Traffic Live---
Real Time Traffic Information
You can save up to 20 different routes and check them out with one click,
or type in a new route to learn the traffic live
--------------------------------