Wednesday, May 9, 2012

Today's Equipment Leasing Headlines

Looking for Information
Lease Police
Classified Ads---Sales
Leasing News Complaint Bulletin Board
Newport Financial Partners, Newport Beach, California
Classified Help Wanted Ads
--- Tamara McCourt, CCE, CLP
America's Favorite Beers
Cloud Server Concept Growing
Ritchie Bros' roadmap for lessors
Written by Brian Rogerson
Arvest Bank gets J.D. Power Award
English Black Lab
Fort Smith, Arkansas Adopt-a-Dog
Back Office Companies
News Briefs---
Leaseurope Celebrates 40 Years of Service and Leadership
How Apple Sidesteps Billions in Taxes
Abbott Labs pleads guilty, will pay $1.6B over drug claims
Dustin Hoffman 'saves London jogger' in cardiac arrest
Jermaine Paul wins "the Voice" contest
'Dancing With the Stars' sends two celebs packing
Broker/Funder/Industry Lists | Features (collection)
Top Ten Stories Chosen by Readers | Top Stories last six months

You May have Missed---
SparkPeople--Live Healthier and Longer
Sports Briefs---
Spring Poem
California Nuts Briefs---
"Gimme that Wine"
This Day in American History
SuDoku
Daily Puzzle
GasBuddy
Weather, USA or specific area
Traffic Live----
######## surrounding the article denotes it is a "press release" and was not written by Leasing News nor information verified, but from the source noted. When an article is signed by the writer, it is considered a "by line." It reflects the opinion and research of the writer. It is considered "bias" as it is the writer's viewpoint.

Mr. Terry Winders available as Expert Witness. 35 years as a professional instructor to the top equipment leasing and finance companies in the United States, author of several books, including DVD's, as well as weekly columnist to Leasing News. He also performs audits of leasing companies as an expert on documentation, and has acted as an expert witness on leasing for litigation in legal and tax disputes, including before the IRS. He also has taught the senior bank examiners, how to review a bank leasing department, for the Federal Reserve in Washington D.C. and has trained the examiners for the FDIC on how to prepare a lease portfolio for sale.
Mr. Winders received his Master of Business Administration and his Bachelor of Science degrees from the College of Notre Dame.
502.649.0488/Leaseconsulting@msn.com

Please send Leasing News to a colleague and ask them to subscribe.
We are Free!!! and no registration, just email address.
[headlines]
--------------------------------------------------------------

Looking for Information
"We are presently investigating the following company. If you have had in the past any applications or have one currently please inform me ASAP. The principal, Daryl Scott Honowitz also uses another corporate structure, United Tech Holdings, Inc."

Database Developers, Inc.
1451 W. Cypress Creek Blvd.
Ft. Lauderdale, Fl. 33309
954-765-3001

Regards,
Bernie Boettigheimer, CLP
President
Lease Police, Inc.
1400 Preston Rd. #400
Plano, TX 75093
www.LeasePolice.com
www.bernieb@leasepolice.com
214-549-3426
972-665-9915- Fax
((Please click on ad to learn more))
(Leasing News provides this ad "gratis" as a means
to help support the growth of Lease Police)


[headlines]
--------------------------------------------------------------


Classified Ads---Sales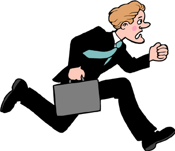 (These ads are "free" to those seeking employment or looking
to improve their position)
California
Aggressive, competitive self-starter with vendor/direct equipment
leasing and asset-based lending experience. Success in business banking sales and financial planning.
Email: dsp559@hotmail.com | Resume


Garfield, NJ
15 years experience small to large ticket sales exp. All types of equipment industries. Vendor & direct. Self motivated. Work with leasing company or broker.
Tony Lio tonylio@optonline.net
Montgomery, AL
Individual with 10 years advertising sales exp. & 7 years insurance sales exp. Wants independent contractor situation in Alabama.
Work with leasing company or broker.

334-590-5133


E-mail: billmcneal2003@yahoo.com
Orange County, CA
20+ yrs. leasing sales/sales mgmt
Established remote office w/Lessee/Vendor following
Request Salary + commission or partnership w/direct funding source.
shermbp@gmail.com
Pittsburgh , PA
Aggressive self starter looking for leasing position w/10 plus yrs sales exp., plus banking experience

814-227-4592


mwiser500@hotmail.com
San Francisco Bay Area:
15 year Vendor Program Agreement HUNTER. Currently employed at major IT manufacturer captive supporting direct and channel sales. Must have base, commission and benefit package.
E-mail: VdrPgmBizDev@aol.com
Texas/Oklahoma
15 year lease vet looking for plact to take business.great references. all major equipment types. open to compensation. please contact if interested.
E-mail: bankingdallas@yahoo.com
Free Posting for those seeking employment in Leasing:
http://www.leasingnews.org/Classified/Jwanted/Jwanted-post.htm
All "free" categories "job wanted" ads:http://www.leasingnews.org/Classified/Jwanted/Jwanted.htm
[headlines]
--------------------------------------------------------------

[headlines]
--------------------------------------------------------------

Cloud Server Concept Growing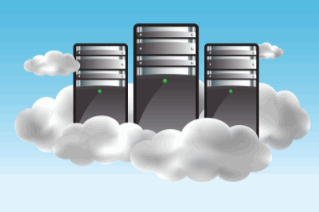 More companies in Silicon Valley are turning toward Cloud for storage of data and communicating. The concept is not new, originally started by Sun Microsystems over 15 years ago, also employed by Oracle and others, basing all data in another site. The term now also includes multiple sites accessed over the internet rather than a dedicated line with better security features, a lot more storage, and any failure of a hard drive means nothing as the data is kept in tandem on several different sites, particularly if global use.
Many local IT personnel are not in favor of this, as they believe it may cost them employment. Actually, the opposite has become the truth as it has become important for smaller companies, especially with sales or dealers.
When most people think about vital restaurant equipment, they picture stoves, ovens, fryers, and pans. But with the Internet Age moving along at hyper speed, the computer server may soon become the most valuable piece of equipment in a restaurant's inventory.
The development of point-of-sale technology that allows restaurants to capture reams of data on their customers' spending habits has created storage needs that no amount of pantries or walk-in freezers can address. Many foodservice companies are also looking for easier ways to streamline systems and facilitate corporate communications and data sharing.
In light of this, more restaurant operators are paying close attention to cloud technology.
By now, most computer users have heard about the cloud, and most people who depend on the Internet for work and play have a general, if somewhat mystical, idea of what it is: an ethereal, boundless place where data lives in relative safety.
In fact, the cloud is a service that allows users to store data on remote computer servers and retrieve that data almost as fast as if it resided on their server at home or office. Cloud-based services also allow users to access software without installing it on their computers.
Behind all of the technological jargon surrounding cloud technology is a paradigm shift in how people and businesses use computers.
Newly Weds Foods, a purveyor of basic ingredients like batters and breadings, is one company that is already leveraging the cloud to streamline its operations. Based in Chicago, Newly Weds Foods has more than 2,000 employees around the world and, in the past, has struggled to get its far-flung workforce on the same page. But in early 2012, the company started using IBM's SmartCloud for Social Businesses. The cloud-based platform facilitates collaboration between Newly Weds Foods employees, allowing them to quickly share information and ideas online and host e-meetings.
"It's basically our own private Facebook," says Bob Brindza, a computer analyst at Newly Weds Foods.
The IBM platform does feel a bit like Facebook in terms of user interface and how it allows users to share information.
Brindza says the platform is a big improvement over the way Newly Weds Foods employees used to share documents.
"Using e-mail was very cumbersome, particularly when we had a threshold of the size of files that we could send," Brindza says. "There were times when we had to send multiple e-mails overseas to get someone the information they needed."
The inefficiency of the old procedures was expensive. Using the IBM SmartCloud, Brindza says, Newly Weds Foods has cut travel and meeting costs by 10 percent, even taking into account the monthly cost per user, which is $4 at Newly Weds Foods.
"The really big cost savings is on travel, especially with gas prices going up," Brindza says.
IBM is not the only company offering this kind of service. Newly Weds Foods was using WebEx's collaboration solutions before it started using IBM's SmartCloud. Free service Yammer is another private social network that facilitates coworker collaboration by way of the cloud.
Google+ and Dropbox also offer some of the same cloud-based services as IBM's tool. Rebecca Buisan, director of the IBM SmartCloud, acknowledges that those free services are indeed competitors to IBM's service, but says SmartCloud is better for businesses because it offers "enterprise-grade" privacy and protection.
Declining to give an exact figure, Buisan says "thousands" of businesses are already using SmartCloud. She says it's one of IBM's top four "plays in strategy" for the years ahead, adding that "2011 to 2015 is all cloud."
This is the consensus across the tech industry, with the big guns, including Apple, all vying to become king of the cloud.
The cloud's ability to also store enormous amounts of data should send restaurants scrambling to secure a provider. These services are being introduced at a time when operators are collecting data on customers at an accelerating pace.
"With advances in point-of-sale equipment and the amount of information that's captured, you have to have a centralized repository … to consolidate, assimilate, and analyze all that information," says Jason McEachern, vice president of technology at Wingstop.
Based in Richardson, Texas, Wingstop is in the middle of a three-year project to build its own cloud. McEachern says the 600-store chain is not worried about the security of managed cloud-services like IBM's SmartCloud—"I haven't seen a lot of breaches," he says—but it is building its own cloud because of concerns about access to data.
"Software as a service is a great model because you're locked in," McEachern says. "Once you stop paying, you don't have access. So that's where I get concerned, when people say, 'Let's shift everything to the cloud.'
"If you do it internally, you don't have the ongoing cost and you have a lot more control of your environment," he says.
Jonathan Marek is senior vice president at Applied Predictive Technologies, which offers software that helps companies more accurately strategize for the future. He says that whether quick serves build their own cloud or subscribe to a third party, harnessing the technology for data collection can help them grow—so long as they don't stray too far from their roots.
"All this big data, all of these analytics, it still doesn't tell you how to make something that people really crave," he says. "You still need the creativity in the kitchen to develop food that people really want to eat."


Send Leasing News to a colleague.
Ask them to subscribe. We are Free!!
[headlines]
--------------------------------------------------------------
[headlines]
--------------------------------------------------------------

English Black Lab
Fort Smith, Arkansas-- Adopt-a-Dog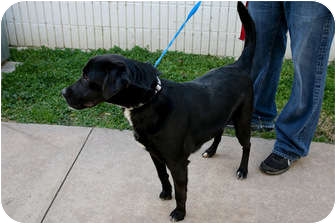 Ellie
ID#: 12753215
Age: Young
Size: Medium (26-60 lbs)
Sex: Female
"I am already spayed and up to date with shots.
Contact This Shelter...
Shelter: Sebastian County Humane Society
Pet ID #: 12753215
Phone:(479) 783-4395
Let 'em know you saw "Ellie" on Adopt-a-Pet.com!
E-mail: bekahsells-schs@att.net
Fax: (479) 782-5441
Website: http://www.sebastiancountyhumanesociety.org
Address: 3800 Kelley Highway
Fort Smith, AR



Adopt-a-Pet by Leasing Co. State/City
http://www.leasingnews.org/Conscious-Top%20Stories/Adopt_Pet.htm

Adopt a Pet
http://www.adoptapet.com/
[headlines]
--------------------------------------------------------------
Back Office Companies
Rank

Company Name
Year Founded
Web site

Employees

CEO

Additional Services Offered

Region

Major Clients

1

150

John Enyart, President

App Entry, credit scoring, Documentation, remittance processing, sales and property tax services, UCC, Titling, Collections, Cust Servic lease and loan accounting

United States

Contact us for client list

2

105

Gus Constantin

Documentation, remittance processing, sales and property tax services, lease and loan accounting, default management

United States

Contact us for client list

3

Bank of the West Equipment Finance - Managed Services Group

1989 founded as Trinity

(2002 purchased by

Bank of the West)

Eric Gross

Director -

Managed Services Group

Eric.Gross@bank
ofthewest.com

Bank of the West

222 SW Columbia Suite 900 Portland OR 97201-6600

Office

(503) 225-1607

Fax

(503) 225-1751

Mobile

(503) 840-5165

bankofthewest.com

80 -In Servicing

Eric Gross

Complete Primary & Backup Servicing solutions for independent Lessors and captive finance companies.

United States

Providing 3rd party servicing since 1989

4

35

Bill Allen

Third Party Back-Office Servicing
Origination Servicing
Data Conversions & Systems Consulting
ASP Lease Administration & Origination
Back-up Servicing

US / Australia

Third Party Servicing and ASP Clients include 6 Fortune 500 Companies. Other clients are bank lessors, captive finance companies and independent lessors

5

25

David T. Schaefer, President

Lease & Loan invoicing, payment processing, sales & property tax reporting, collections, workouts, repossessions & remarketing as well as credit underwriting, portfolio valuation, credit/loss analysis and due diligence procedures

United States

Contact us for client list

6

19 W2 /
131 1099

Richard Henderson, President

Third Party Servicing, Offensive Litigation, Repossession, Remarketing, Logistics, Treasury, Vehicle Titling, Tax

United States

Contact us for references.

7

15

Ken Sullivan, Managing Member

Assessment appeal representation and consulting. All facets of the appeal process from initial review, application filing, tax appraisal, assessor negotiations, information exchanges, hearing appearances, property tax refund claims, general consulting.

all 58 California counties

Contact for client list

8

GreatAmerica Portfolio
Services Group LLC (l)
Parent Company founded 1992
Joe Andries
Vice-President
& General Manager
GreatAmerica Portfolio
Services Group
Tel. 877-762-3808 or
507-929-5117
Fax 877-762-3809
jandries@greatamerica.com
www.greatamerica.com


13

General Manager Joe Andries

Backup and Third Party Servicing Solutions including: Origination Workflow, Documentations, Account Support, Portfolio Mgmt, Loss Mitigation, Cash Mgmt, Tax Compliance, & Web-Based Reporting


US and Canada

Contact Us

9

12-15




(ASP) lease management software hosting, portfolio servicing, project management, consulting

International

Major manufacturing captive finance organizations, regional bank leasing company, specialty finance organization. 3,500-5,00 contracts managed.

10

10

Malcolm Tennant

IT Consulting,
Implementations, Migrations,
Data Conversions,
Custom Reporting,
Oursourced System Support


National

Confidentiality Agreements

11

10

Gary A. DiLillo

Property Tax Complience

National

12

Haws Consulting Group

1982

1901 So. Bascom Ave. Suite 1050

Campbell, CA 95008

Office:

408.369.7272

Cell:

408.375.1223

Fax:

408.369.7270

www.ptax.com

(

i

)

10

Raymond V Haws, CEO
Lance A. Hulsey, VP

Property Tax Services

N/A

13

8

Barry Corn

N/A

National

Financial Institutions; not permitted to disclose names

14

6

Mark Caplan, Chairman

Property tax administration; vehicle titling; vehicle acquisition; vehicle disposition; billing & collections, UCC filings; insurance tracking


National

Contact Us

15

Lease Broker Assistant, LLC

2009

dee@leasebrokerassistant.com

voice

407.964.1232

fax

386.845.0235

Skype ID LeaseBrokerAssistant

Yahoo ID Lease BrokerAssistant

Twitter -

twitter.com/leaseassistant

www.leasebrokerassistant.com

3

Support for independent Lease Brokers, Lessors and Captive Leasing Companies; Credit and Documentation processing, Marketing Assistance; Out of Office phone and fax support

National

call us for client references

16

N/A

Certified Public Accountants and Portfolio Management Services

N/A

N/A

17

N/A

Matt Mcfarland

Property Tax Administration, Sales and Use Tax Administration, and Property Tax Consulting

N/A

N/A
(a) Barrett offers proactive lease management/administration of commercial/consumer vehicles and lease/finance portfolios, covering insurance, titles, registrations, sales/property taxes, tickets, collections, repossessions, vehicle transportation and dispositions. Since 1975.

---
(b) Group 88 is a business partner of McCue Systems Inc, maker of LeasePak. With over 20 years supporting major firms in the leasing industry, Group 88 provides data conversions, system implementations, custom software development and outsourced system support.

---
(c) JDR Solutions, LLC., based in Indianapolis, Indiana provides back office lease/loan administration services and hosting of related accounting and portfolio management software.
Under a preferred partnership arrangement with International Decision Systems (IDS), JDR Solutions offers its "Managed Service" solutions utilizing the robust capabilities od Infolease and related software applications. JDR will soon offer IDS's next generation software, Profinia, in a hosted environment.
For more information about JDR Solutions, visit www.jdrsol.com or call.
---
(d) We also offer specialized programs for banks which want to start their own leasing operations and for vendors who want to find financing or act as lessor for their customers. We also act as a broker for end users looking for commercial equipment financing.
Sincerely,
Sharon Litwin
Vice President
Phoenix Leasing Portfolio Services, Inc.
2401 Kerner Boulevard
San Rafael, CA. 94901
(800) 227-2626 ext. 4637
slitwin@phxa.com
---
(e) ECS Financial Services, Inc. is one of only a few CPA firms in the United States that specializes in providing portfolio management, accounting, tax and management advisory services to the equipment leasing industry. ECS Financial provides lease management services including accounts receivable billing and collections, preparation of monthly lease income and residual schedules, book and tax depreciation tracking, as well as guidance and a variety of useful management reports to assist management in making sound financial decisions. ECS Financial offers accounting and financial statement compilation, review and audit services, as well as multiple state sales tax preparation, federal and state income tax return preparation, and personal property tax preparation and tracking. Our lease management team of accountants and tax specialists are experienced in providing quality professional service in the management of lease portfolios, and their efforts are enhanced by the state of the art, industry-specific software we utilize.
ECS Financial serves clients throughout the United States .
The name has changed, but the quality service remains the same!
_______________________
Nancy A. Geary, CPA, CLP
Partner
ECS Financial Services, Inc.
Certified Public Accountants and Portfolio Management Services
ngeary@ecsfinancial.com
847-291-1333 phone
847-291-1190 fax
www.ecsfinancial.com
---
(f) PFSC is the largest independent commercial lease and loan-servicing company is the U.S. and is headquartered in Portland , Oregon . PFSC provides primary/master servicing, backup/successor servicing, and consulting for lease and loan portfolios. It currently manages over $14.0 billion in assets. More information can be found at www.pfsc.com.
---
(g) Advanced Property Tax Compliance provides "best in class" personal property tax compliance services at cost effective fees. Our staff has over 70 years of experience working with leased assets. We do complete compliance process and can tailor our service to each Lessor's unique needs. The billing files we create interface with all lease management and accounting software. We offer our clients full disclosure, more accessibility to information, and greater on-line functionality than any other service firm in the industry. Each client has a secure FTP site where they have access to everything we do for them in the compliance of personal property taxes. Our Web Portal allows our client's customer service departments to get up-to-the-minute tax data for buyouts, terminations, or tax bill copies and detail tax reports to support collections.

Major Clients include; LaSalle System Leasing, Evans National Leasing, Wells Fargo Capital Finance, California First Leasing, Dakota Financial, Merrimak Capital, Pawnee Leasing, Highland Capital, Telerent Leasing, Main Street National Bank, Presidio Technology Capital, Matsco Financial Services, Siemens Diagnostics Finance, Altec Capital, Alabama Banker's Bank, Vision Financial, VenCore Solutions, and Volvo Financial Services.
For more information about Advanced Property Tax Compliance, visit www.avptc.com or call:
Gary A. DiLillo
President
Advanced Property Tax Compliance
5755 Granger Road, Suite 600
Independence, OH 44131
gary@avptc.com
Phone: (216) 658-5618
Fax: (216) 661-5594
Cell: (440) 724-0701
---
(i) Haws Consulting Group - "We have been in business since 1982 and provide property tax consulting and outsourcing services to a variety of different types of companies. We have a strong leasing background and have provided property tax management services to leasing companies for over 20 years." For more information please see our Brochure andCase Study.
---
(j) Broker Resource Solutions (BRS) offers document processing support services to the equipment lease broker community. Our clients are able to focus on their core business - selling and building their client list - while we handle all of the tedious details associated with putting together a perfect funding package.
Broker's who work with us have on-demand access to a highly experienced, qualified staff on an "as-needed" basis. Since we are happy to work either on a single transaction or under contract, our clients are freed from the high overhead associated with finding, hiring and training processing employees.
We work on our client's behalf to coordinate with the lessee, vendor, insurance agent(s), funding source and any other parties necessary in order to develop and submit funding packages that are complete and fund quickly. Our extensive experience on the funding side of the business allows us to identify and resolve potential issues that can delay funding and result in lost deals. We invite you to explore our website at www.brsworks.com and contact us if you have any questions or would like more information on how to get started.
Vickie Rocco
Chief Executive Office
Broker Resource Solutions, LLC
Email: Vickie@brsworks.com
(913) 314-9038
---
(k) Madison Capital was created in 1997 as a result of the merger of two companies: Harbor Equipment Leasing which began in 1983, and Fox-Valley Vehicle Leasing which began in 1974. Madison Capital has over 60 years of combined experience in commercial vehicle and equipment financing. Madison is a direct funding source for most types of equipment and commercial vehicles. In addition, Madison offers loan portfolio servicing capabilities, concentrating on firms looking to outsource their billing and collection functions. For more information on Madison Capital please visitwww.madisoncapital.com
Madison Capital's portfolio services include any or all of the following:

Billing and Collections
Insurance Tracking
Tax Filings for loan/lease transactions serviced
Customer Service and Support
Credit Underwriting
Vehicle Fleet Administration and Titling Services

In today's challenging business climate there are multiple benefits of outsourcing an equipment, vehicle, or receivable program. Some benefits include customer retention, revenue enhancement, and operating efficiencies. Madison Capital's extensive lease/loan management expertise can create an effective portfolio management plan that improves your bottom line and allows you to focus on your core competency.
---
(l)GreatAmerica Portfolio
Services Group LLC
We are a lease and loan outsourcing service provider specializing in backup, third party and successor servicing. Our entrepreneurial approach to business has created a culture that puts high value on finding solutions that help our customers achieve greater success. We provide an exceptional operational platform that allows our Partners to outsource their servicing needs without relinquishing control of their customer. An ideal Partner is a business that has identified a need for servicing and wants to reduce costs and operational barriers so they can concentrate on core strengths. Our experience, industry knowledge, capabilities, and "Helping You Get There" approach delivers value to our Partners and their customers.

Joe Andries
Vice-President & General Manager
GreatAmerica Portfolio Services Group
Tel. 877-762-3808 or 507-929-5117 Fax 877-762-3809
jandries@greatamerica.com
http://www.greatamerica.com
---
(m) EquipmentEngine Financial Services Company
EquipmentEngine via its Lender Solutions Practice, is a Portfolio Services company founded in early 2010 to simplify the business of managing a nationwide commercial repossession and recovery effort. Since that time, EquipmentEngine has expanded its service offering to include Payment Processing, Billing, Collection, Accounting, Tax, Creditor Offensive Litigation Management, Equipment Appraisals, Inspections, Voluntary and Involuntary Repossession, Storage, and Remarketing.
EquipmentEngine leverages Six Sigma processes, 21st century technology, and over 200 storage facilities across the country to deliver cost effective and consistent equipment management services for our clients. EquipmentEngine is headquartered in Portsmouth, NH.
[headlines]
--------------------------------------------------------------
[headlines]
----------------------------------------------------------------
This Day in History
-------------------------------------------------------------

SuDoku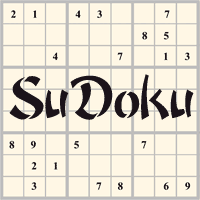 The object is to insert the numbers in the boxes to satisfy only one condition: each row, column and 3x3 box must contain the digits 1 through 9 exactly once. What could be simpler?
http://leasingnews.org/Soduku/soduko-main.htm
--------------------------------------------------------------

Daily Puzzle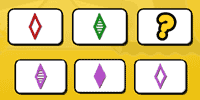 How to play:
http://www.setgame.com/set/puzzle_frame.htm
Refresh for current date:
http://www.setgame.com/set/puzzle_frame.htm
--------------------------------------------------------------


http://www.gasbuddy.com/
http://www.gasbuddy.com/GB_Map_Gas_Prices.aspx
http://www.gasbuddy.com/GB_Mobile_Instructions.aspx
--------------------------------------------------------------

Weather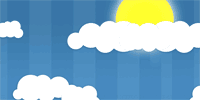 See USA map, click to specific area, no commercials
--------------------------------------------------------------

Traffic Live---
Real Time Traffic Information
You can save up to 20 different routes and check them out with one click,
or type in a new route to learn the traffic live
--------------------------------