Broker/Lessor Relationship Manager
Canada

Responsible for the development and maintenance of all broker/lessor relationships for Financial Pacific Leasing located in Canada. Promote the FinPac product and develop new sources of business. Work remotely from your location in Canada with periodic travel within Canada and Seattle, WA. Base salary plus commission plan.

Please click here for more information.

www.finpac.com
Since 1975 serving the broker/lessor industry
in the $5,000 to $50,000 marketplace.


Friday, May 17, 2013


Today's Equipment Leasing Headlines
Lovely Ladies of Leasing
by Tamara McCourt, CCE, CLP
Balboa Capital Tagged for Stealing Corporate Trade
Secrets of TimePayment Systems
(E-Technology Changes Leasing Employment)
Classified Ads---Legal
Does Your Company Have a Policy for
B.Y.O.D. Cell Phone Use
By Tom McCurnin, Leasing News Legal News Editor
Classified Ads---Help Wanted
New Hires---Promotions
FASB/IASB Leasing Accounting Coming Down the Tracks
by Kit Menkin
Channel Partners 20 Typical Deals
Fraudulent Business Lines of Credit Sentencing
Boxer/Mastiff Mix
Downtown Los Angeles, California Adopt-a-Dog
Most Popular US Brands in China
by Mike Sauter, 247wallst.com
Credit union mergers remain more desperate
than strategic
---by Harish Mali and Kiah Lau Haslett
Classified ads—Operations/Remarketing/Repossessions
The Great Gatsby/Frances Ha/Cloud Atla
Cloud Atlas/1957 version 3:10 to Yuma
Film/DVD Reviews by Fernando Croce
News Briefs---
Dell Sales Slide 79% during mid Buyout Fight
Probe ordered of Fasseas-owned banks' payments to family
'Truck Country' Dominates Top 10 Markets for Highest Monthly Payments
PacWest Bancorp/ First California Financial Group Acquisition Approved

Broker/Funder/Industry Lists | Features (collection)
Top Ten Stories Chosen by Readers | Top Stories last six months
www.leasingcomplaints.com (Be Careful of Doing Business)

You May have Missed---
SparkPeople--Live Healthier and Longer
Sports Briefs---
California Nuts Brief---
"Gimme that Wine"
This Day in American History
SuDoku
Daily Puzzle
GasBuddy
Weather, USA or specific area
Traffic Live----


######## surrounding the article denotes it is a "press release" and was not written by Leasing News nor information verified, but from the source noted. When an article is signed by the writer, it is considered a "by line." It reflects the opinion and research of the writer.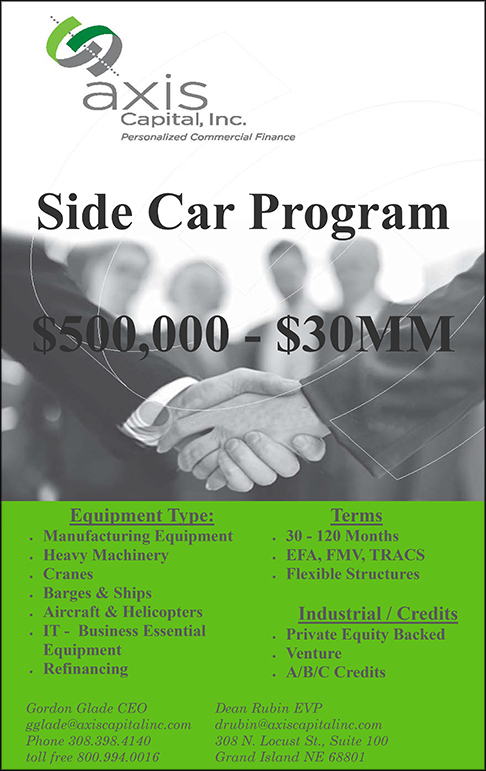 Please send Leasing News to a colleague and ask them to subscribe.
We are free!

[headlines]
--------------------------------------------------------------
"Lovely Ladies of Leasing"
by Tamara McCourt, CCE, CLP
Innovative Lease Services
Back row L to R, Kristan Parker, Innovative Lease Services, Tamara McCourt, CCE, CLP, Innovative Lease Services, Lisa Whitehead, Pacifica Capital, Kim White, Innovative Lease Services, and Charla Laird, Dakota Funding
Front row L to R, Bree Johnson, Commerce National Bank, Amy Spragg, CLP, Pacifica Capital, and Jaimie Haver, Pac Trust Bank.
On March 23rd a group of ladies who work in leasing in So Cal got together to race as a team in the Shape Diva Dash 5k obstacle course race. We named our team the "Lovely Ladies of Leasing." We plan to do this as well as similar other events every year. There is even discussion on doing it as a fundraiser next year to benefit something leasing related, perhaps the CLP Foundation.

Monkey bars: we sometimes take a break from leasing to just monkey around.
Obstacle: we have learned that you have to be flexible to bake it through the course.

-----The Lovely Ladies of Leasing will welcome any leasing lady to the team next year for anyone who might be interested----

TAMARA MCCOURT, CCE, CLP
tamara@ilslease.com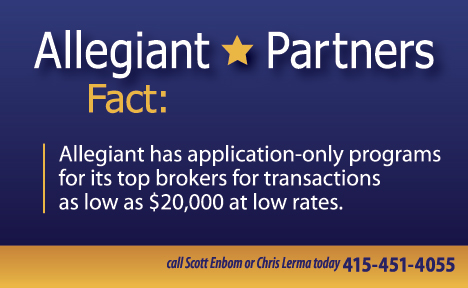 [headlines]
--------------------------------------------------------------
Balboa Capital Tagged for Stealing Corporate Trade
Secrets of TimePayment Systems
(E-Technology Changes Leasing Employment)
Lisa Gargiulo, formerly Gunville, flies from Massachusetts
and meets with Phil Silva at a California hotel

Phil Silva
Time Payment Corp v. Balboa Capital, 2013.CV 1:12-10463 (D. Mass. 2012).
Deposition of Lisa Gargiulo
(173 pages)

"Q. Who is Mr. Silva?

A. He is the president of Balboa.

Q. And what is the nature of your relationship with Mr. Silva?"

A. He is the president of my company.

Q. Is he your supervisor?

A. No Directly.
Q. Indirectly?
A. Indirectly. He is the president of the company.
Q. He recruited you to come to Balboa?
A. Yes.
Q. When is the first time Mr. Silva contact you about coming to join Balboa Capital?
A. I, off the top of my head, don't know.
Q. How did he first contact you?
A. LinkedIn.
Q. What did he say when he first contacted you over LinkedIn?
A. That he wanted to speak to me."
((1) page 35, Lisa Gargiulo deposition))
In Newport Beach, California:
Gargiulo, forwarded new downloaded files (that a TimePayment employee sent to her at her request) to Balboa Capital officers, Patrick Ontal (joined Balboa, 2007 as vice-president of indirect vendor sales) and Chief Operating Officer Robert "Rob" Rasmussen (since 2004) in early November, 2011, during her first week at the company. The report was conspicuously marked "Confidential Trade Secret Information Do Not Distribute."


"Q. What is this document?
A. It's an e-mail from Patrick Ontal to Robert Rasmussen. I was cc'd on it and it was the Master2 water list.
Q. So it was forwarding from Mr. Ontal to Mr. Rasmussen the Master2 list that is Exhibit 5?
A. Correct."

((page 89) Lisa Gargiulo deposition)


David J. Gallagher, Regnante, Sterio & Osborne
(http://www.regnante.com/Attorneys/David-J-Gallagher.html) represented both Lisa Gargiulo (formerly Gunville) as well as Balboa Capital. A settlement was reached which includes a "non-disclosure" agreement, so what follows in Monday's edition comes from court documents and is written by Tom McCurnin, Leasing News Legal Editor.

Lisa Gargiulo deposition
http://www.leasingnews.org/PDF/DepositionSilvaOntalRasmussen_52013.pdf

• Contract Negotiations • Fraud Investigations
• Credit Investigations • Skip-tracing
• Third-party Commercial Collections
John Kenny
Receivables Management
For flat fee or commissions basis

john@jkrmdirect.com | ph 315-866-1167| www.jkrmdirect.com
(Leasing News provides this ad as a trade for investigations
and background information provided by John Kenny)


[headlines]
--------------------------------------------------------------
Classified Ads---Legal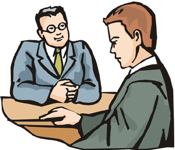 (These ads are "free" to those seeking employment
or looking to improve their position)
San Diego , CA
Experienced in-house corporate, equipment leasing and financial services attorney seeks position as managing or transactional counsel. Willing to relocate.
Cell Phone: 760-533-4058;
Email:marshallrosenberg@gmail.com | Resume
Free Posting for those seeking employment in Leasing:
http://www.leasingnews.org/Classified/Jwanted/Jwanted-post.htm
All "free" categories "job wanted" ads:
http://www.leasingnews.org/Classified/Jwanted/Jwanted.htm


[headlines]
--------------------------------------------------------------
Does Your Company Have a Policy for
B.Y.O.D. Cell Phone Use
By Tom McCurnin
Leasing News Legal News Editor
New Technology and New Case Law Make Having Policies in Place for "Bring Your Own Device" Mobile Phones Imperative.

The Typical Case

I was in trial late last year in a business divorce and trade secret case, and one of the issues before the Court was the existence of conversations between the departing salesman and his new company. The salesman claimed he had not spoken to his new company before he left, a fact confirmed by the new company.
I've done enough of these cases to know that was a lie. Salesman do not quit a perfectly good job, then look for another, and miraculously find one within 48 hours. These guys were planning this caper for months before the voluntary separation.
New Technology of iPhones

So under the developing law of E-Discovery, I requested the salesman's iPhone, and obtained an order to download the data relative to a specific set of dates and mobile phone numbers.
To our complete shock, we saw a series of phone calls by the salesman to the new company's principal a solid month before he left, with accompanying text messages and embedded emails. Each call had the date of the call, the time of the call, the phone number and the physical location of the iPhone when the call or text was made. This data was in the phone even though the emails, texts, and calls were deleted, and the event was over 18 months old.
Even more surprising was the fact that the iPhone of the new company's principal, when examined, showed he actually traveled to California (a fact he previously denied) and there were some deleted texts which mocked the old company and suggested that the new company might be sued over the event.
The purpose of this article is not to brag about the discovery, after all, I owe everything to our e-discovery vendor, but to help readers understand when a company allows employees to "bring their own devices" (B.Y.O.D.), they may be asking for trouble and if such devices are allowed, the company needs to institute policies which make control over that data more manageable. Had policies been in effect, I probably would have not gained access to those smoking guns.

New Case Law Allows E-Discovery From Cell Phones
Case law over the past 2 years has rapidly developed, acknowledging that relevant data exists on a party's cell phone. However, because of privacy concerns, a strong showing is necessary to obtain such orders, and the data has to be withdrawn by a vendor subject to a protective order and perhaps reviewed in camera (by the Judge in his chambers) before giving the data to the lawyers.
Policies for the B.Y.O.D. Company

When I was an "in house" attorney, we were handed a Blackberry and that was it—all emails and calls were to be made on that device.
However, with the advent of cool iPhones, executives started bringing in their own phones (B.Y.O.D.) and using them for business. The company reluctantly agreed to let employees B.Y.O.D., yet there was little control over the use.
The first question the company has to ask itself, is whether a B.Y.O.D. policy is important. The problem is that most senior employees will use the smart phones whether authorized or not, so unless the company is willing to enforce that policy and write up employees, it probably needs to allow B.Y.O.D.. Employees should sign agreements setting forth that although they are allowed to B.Y.O.D., the use and the data belong to the company. Indeed, as explained below, the actual phone will be ultimately surrendered to the company upon termination or upgrade.
The second question is question is what devices and what subscription service to use? Managing 50 different devices without a cloud or exchange backup will lead to data being kept far longer than necessary or destroyed earlier than the policy would require. So the company has to set limits to the types of phones and probably single source the wireless provider.
Another question is how to back up and synch the devices. Hopefully, the company is using Microsoft Exchange which will synch the email, calendar and other critical data to the company's server. But if an employee uses iTunes to back up the data at home, the firm's data is compromised. Therefore, all B.Y.O.D. devices need to back up to the company's cloud account, not a home computer. Now, the company has control over the data, and can set retention policies which make sense.
Devices need to be upgraded every 2-3 years, and the old device needs to be surrendered to the company. While the company can engage a vendor to wipe the SSD and SIM Card clean, I place little faith in most of those vendors. In my book, a really big hammer and an e-waste bin work best. The company can give the employee the FMV of the phone.
The next question is setting a retention policy. Microsoft Exchange is useful and there may be a need to archive emails for up to, and possibly over 2 years. The rest of the data is expendable. Many telephone services keep all information a minimum of two years. If over V.I.O.P. or Skype, it never disappears.
The cloud backups will have texts and phone call information, similar to what I obtained in our case. There is simply no reason to archive this stuff more than 6-12 months, but that is up to the IT, as well as many service providers keep it automatically two years or longer.

Conclusion

Smart phones and tablets are all the rage now, and if the company thinks it is going to limit their use to the employee's personal use, that may be an uphill battle.
The key is to make the policy as smart as the phones.

A very good indication of the change in e-Technology follows in Monday's story about TimePayment and Balboa Capital.

Tom McCurnin is a partner at Barton, Klugman & Oetting in Los Angeles, California.
Tom McCurnin
Barton, Klugman & Oetting
350 South Grand Ave.
Suite 2200
Los Angeles, CA 90071
Direct Phone: (213) 617-6129
Cell (213) 268-8291
Email: tmccurnin@bkolaw.com
Visit our web site at www.bkolaw.com

Previous Tom McCurnin Articles:
http://www.leasingnews.org/Conscious-Top%20Stories/leasing_cases.html

((Please click on ad to learn more))
(Leasing News provides this ad "gratis" as a means
to help support the growth of Lease Police)

[headlines]
--------------------------------------------------------------
Leasing Industry Help Wanted



Broker/Lessor Relationship Manager
Canada

Responsible for the development and maintenance of all broker/lessor relationships for Financial Pacific Leasing located in Canada. Promote the FinPac product and develop new sources of business. Work remotely from your location in Canada with periodic travel within Canada and Seattle, WA. Base salary plus commission plan.

Please click here for more information.

www.finpac.com
Since 1975 serving the broker/lessor industry
in the $5,000 to $50,000 marketplace.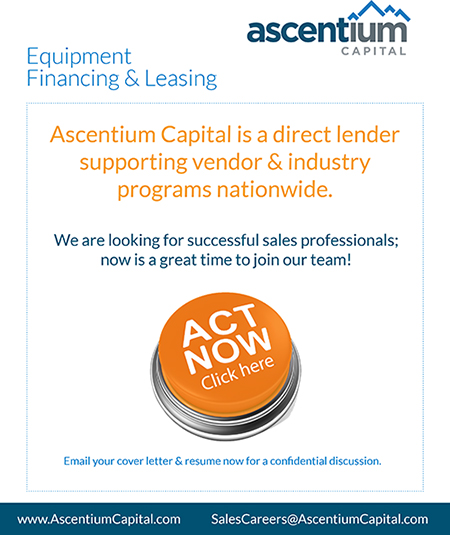 Please see our Job Wanted section for possible new employees.
[headlines]
--------------------------------------------------------------
New Hires---Promotions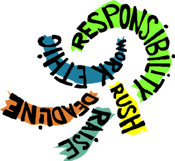 Tom Auchincloss joins Capital One Business Finance as vice-president, based in Chevy Chase, Maryland. (He) "...brings in 30 years of experience in the equipment leasing industry. He joins Capital One Bank from SunTrust Equipment Finance & Leasing Corp...He will be covering the metro Washington, D.C. area, with a focus on the healthcare sector."
Charles Bonano named vice president/senior account executive, CapStar Bank, commercial Financial Division, St. Louis, Missouri. Previously he was vice president, territory manager, Wells Fargo Equipment Finance (September, 2006-December, 2010), National sales representative, Bancsource, Inc. (August, 2004-September, 2006), vice president, area Manager, US Bancorp Equipment Finance (January, 2001-August,e 2004), district manager, Key Equipment Finance (October, 1997-January, 2001) assistant vice president, PNC Equipment Finance (May, 1994-October, 1997).Saint Louis University School of Law,(1988 – 1990), Saint Louis University, BA, Political Science/French Literature (1980 – 1983) Activities and Societies: President, French National Honors Society, (1981 - 1983), College St-Michel - Fribourg, Switzerland Classical Studies, (1978 – 1979), Fribourg, Switzerland. www.linkedin.com/pub/charles-bonano/5/783/a00

Jim Class joins Capital One Equipment Finance working out of San Antonio, Texas. Previously he was vice-president, SunTrust Bank. "(He) has 32 years of experience in funding aircraft, construction, manufacturing, medical, technology, and transportation assets. He joins the Capital One Bank team from SunTrust Equipment Finance & Leasing Corp. Jim will be responsible for clients based in Austin, Houston, San Antonio and North Texas."
www.linkedin.com/pub/jim-class/9/664/649
Curtis "Curt" Freifelder appointed vice president and business development manager, Univest Capital, Inc., a wholly owned subsidiary of Univest Bank and Trust Co., Souderton, Pennsylvania. "He is responsible for developing the company's vendor programs." Previously he was US regional vp of sales, De Lage Landen (1986-September, 2012). He is a member of the Equipment Leasing and Finance Association. Freifelder resides in Kennett Square, Pa.
www.linkedin.com/pub/curt-freifelder/b/4a0/88a
Zac Duckett joins CapStar Bank as a Credit Analyst supporting the Commercial Finance Group, greater Nashville, Tennessee area. He previously was credit analyst, First National Bank (January, 2010-February, 2012), financial service representative, First Tennessee Bank (April, 2008-December, 2009), associate, Brokerage services (Widmore Realty (February, 2008-August, 2007), intern, brokerage services (Trammell Crow Company (February, 2006-February, 2007),Georgia State University - J. Mack Robinson College of Business MBA, Finance (2005 – 2007), University of Georgia - Terry College of Business BBA, Marketing (1997 – 2001). www.linkedin.com/pub/zac-duckett/44/692/b37

Mike Dunn hired as Chief Technology Officer, True Car, Santa Monica, California. "Previously CTO for Hearst Interactive Media, has also served as Corporate CTO for Time Warner, founding CTO for Dell Online and EVP/CTO for Encoda Systems. Dunn, who makes frequent public speaking appearances on technology due diligence, the semantic web and online video technologies, has also served as a mentor at the MIT Media LAB, Columbia University and the Northwestern Kellogg School as well as an advisor to a variety of Silicon Valley, New York and Boston startups.
Katherine Harris joins GSG Financial as Project Manager assisting the marketing and documentation departments; Brooklyn, New York. She will be responsible for managing lease documentation and developing marketing initiatives...Harris has previously performed non-profit energy efficiency outreach in Manhattan, assisting small businesses through the contracting, retrofitting and incentive procurement process."
Jerry Herrmann was named vice-president Capital One Bank Business Finance. He is based in New York. "He will be responsible for Capital One Bank's clients in Long Island, New York and across New England." Previously he was vice-president, Webster Capital Finance (March, 2012-April, 2013), vice president, SunTrust Equipment Finance & Leasing (January, 2004-March, 2012), vice president, GMAC Commercial Mortgage-Asset Backed Lending (February, 2002-January, 2004), director, sales (Pure Markets corporation (2000-2002), vice president, Banc One Leasing Corporation (1997-2000), vice president, NationsBanc Leasing Corp (1992-1997), account officer (1990-1992), State University of New York College at Oneonta, Bachelor of Science, Economics & Accounting. Organizations: FAA: Private Pilot, BSA, St James Cycling Club.
www.linkedin.com/pub/jerry-herrmann/8/485/5
Joe Houston joins Capital One Equipment Finance, based out of Atlanta, Georgia. Previously he was director of SunTurst Equipment Finance * Leasing Corp. (December, 2002-May, 2013). He has 28 years' experience in the industry. Florida State University - College of Business, BS, Management (1981 – 1984) Activities and Societies: Sigma Alpha Epsilon Fraternity
www.linkedin.com/pub/joe-houston/9/5b4/b2a
Randall Jackson has been named Business Development Major Account Manager at GSG Financial' s Westwood, NJ office. He is responsible for expanding vendor relationships with a focus on the office products and graphic arts industries...Prior to joining GSG, Jackson was a member of Konica Minolta Business Solutions National Accounts and the Account Executive sales teams at Canon Solutions America in NJ. With over 14 years of sales experience, Jackson has an excellent track record managing relationships with mid to large-size companies and identifying technology solutions."
Greg Kealey joins Capital One Equipment Finance as vice-president, Florida; based in Jupiter, Florida. Previously he was vice president, Florida Regional Manager, TD Equipment Finance, Inc., a subsidiary of TD Bank, NA (June, 2001-April, 2013), vice president, SunTrust Equipment Finance & Leasing (January, 2005-June, 2011), senior manager, Business Development Bank of Canada (BDC) (2003-2004), regional manager, Alter Moneta Equipment Finance, Div. of National Bank of Canada (2002-2003), business development manager, ABN AMRO Leasing (LaSalle) (1997-2002), account manager, commercial Bank of Montreal (1996-1997), account manager commercial Equipment finance, GE Capital (1994-1996), French language, University of North Carolina at Pembroke BSc, Management, Business Administration (1991 – 1994) Activities and Societies: UNCP's Most Distinguished Business and Economics Graduate Award Winner 1994, GTE Academic All-American Nominee 1993, First Union Bank Award for Graduating Senior 1994, USA Today All-USA Academic Team Nominee 1993, UNCP's Top Senior Student-Athlete Award Finalist 1994, Peach Belt Athletic Conference Presidential Honor Roll 1993-94, UNCP's Chancellor's Academic Honor List (1992-94), All-American Scholar Award (1992-94), Cum laude graduate, NCAA Baseball player and Team Captain, Player of the Year (1993) McMaster University, Business Administration (1990 – 1991) Transferred to UNCP to continue studies and to play NCAA baseball Activities and Societies: Jerry Carey Memorial Scholarship Winner, Wally Beavis Memorial Scholarship Winner, Kenner Collegiate Athletic Booster Club Scholarship Winner, Ontario Scholar Award, McMaster University Football player (red-shirted due to injury) Kenner Collegiate (High School)
www.linkedin.com/pub/greg-kealey/9/776/3bb
Linda Larimore has been appointed to the Commercial Finance team of CapStar Bank Commercial Finance as Senior Account Executive and will be based in Louisville, Kentucky. Previously she was vice-president, Chase (October, 2003-March, 2012), vice president, PNC Leasing (1974-1997). University of Louisville. www.linkedin.com/pub/linda-larimore/11/35b/b90

Sue Loach named senior accountant at BridgeBilt, LLC, San Diego, California. Previously she was DOT operator qualification project coordinator, San Diego Gas & Electric (February, 2013-May, 2013), consultant, San Diego (February, 2011-February, 2013), staff accountant, Five Point Capital (December, 2009-February, 2011), adjunct faculty, UCSD Extension (April, 2009-February, 2011),adjunct faculty, Grossmont College (January, 2004-February, 2011), accounting manager/executive assistant, Pentech Funding Services (October, 2003-December, 2009), instructor, Coleman College (1999-2003), product manager, Broadband Product Management, Firstworld Communications (June, 1998-april, 1999), Product Manager, Industrial Computer Source (June, 1995-June, 1998), certified NetWare engineer, Anacomp (February, 1989-June, 1995). National University, MBA, Accounting and Telecommunications (1996 – 1999)CompTIA Network+, Networking, Microsoft Office Specialist, Microsoft Office Certification, Expert Level in Word, Excel, PowerPoint, Novell Training CNE. www.linkedin.com/in/sueloach

Mark J. Locher joins Presidential Financial as senior vice president, business development officer. He will operate out of Los Angeles. Previously he was SVP, NewStar Business Credit/CORE Business Credit (December, 2007-January, 2013), director, leverage finance, ORIX Finance (2007), vp, BMO Capital Markets (2004-2007), vp, Far East National Bank (2003-2004), vp, Heller Financial (2001-2002), vp, Ge Capital (1998-2001), avp, National Bank of Canada (1993-1997), credit analyst, Barclays Business Credit (1990-1992). University of California, Los Angeles - The Anderson School of Management MBA, (1988 – 1990), Stanford University, BS, Management Science & Engineering (1981 – 1986), Activities and Societies: Sigma Chi Fraternity
www.linkedin.com/pub/mark-locher/12/786/1a0/
Liana Morris has been appointed Senior Transaction Coordinator supporting documentation for the Commercial Finance division. She previously worked as a commercial loan closer at Fifth Third Bank. Morris earned her paralegal certificate in 1997 and has coordinated the loan closing process for leading Nashville law firms Stites & Harbison; Wyatt Tarrant and Combs; and Boult Cummings Conners and Berry, which later merged to become Bradley Arant Boult Cummings.
Jim Pontier joins Capital One Business Finance as vice-president, based in Towson, Maryland. "He will be responsible for third party transactions on the buy and sell side." Previously he was manager director, capital markets, SunTrust Equipment Finance & Leasing Corporation (January, 1998-April, 2013). Fordham University - Graduate School of Business Administration MBA, (1979 – 1981), Loyola College in Maryland, BA, Business (1975 – 1979).
www.linkedin.com/pub/jim-pontier/9/a80/b35

Kate Smith named head of operations at Bibby Financial Services (Midwest), working out of Downers Grove, Illinois. She joined Bibby Financial in 2010. Previously she was senior client manager, Aldermore Invoice Finance (August,2009-August,2010), senior client manager, Cloe Invoice Finance, Ltd (February, 2008-May, 2009), senior client manager, IGF Invoice Finance (July, 2003-February, 2008).Sutton Coldfield College Law (1992 – 1994) Fairfax Secondary School. www.linkedin.com/pub/kate-smith/33/b7a/b39/
Mark Trollinger was hired by Capital One Business Finance as vice-president, "... based in Charlotte, NC. Mark will be responsible for covering third-party originations and syndications. He previously was with First Union Equipment, and experience includes head of structured lease renewable energy and aircraft finance teams, Wells Fargo Equipment Finance (2009-2011), co-head of Wachovia Equipment Finance, Wachovia Securities (2005-2008), managing director, Wachovia Equipment Finance (2003-2006), director, Wachovia Securities (2000-2003), senior underwriter First Union Equipment finance, First Union Bank (1994-1999), senor state underwriter, First Union National Bank (2993-1994), senior vice president, First Union (1990-1993). Presbyterian College. www.linkedin.com/pub/mark-trollinger/9/990/b12
David Zgrabik named vice president Capitol One Business Finance based in Dublin, Ohio. He is responsible for direct originations in Ohio, Michigan, Kentucky and Western New York. Previously he was vice president, SunTrust Equipment Finance & Leasing (2003-April, 2013), vice president, GE Capital (1997-2003), vice-president, Banc One Leasing Corporation (1989-1997), vice president, Huntington Leasing Company (1977-1898).Cleveland State University BBA, Accounting, Xavier University, MBA, Finance.
www.linkedin.com/pub/david-zgrabik/9/9b4/2bb
[headlines]
--------------------------------------------------------------
FASB/IASB Leasing Accounting Coming Down the Tracks
by Kit Menkin

The 120-day comment for the September 13, 2013 is producing a flurry of opposition and it does effect real property and personal property lease accounting, but does not change the IRS definitions (perhaps in the future, although the IRS is not popular today---was it ever?)
Seriously, the Equipment Leasing and Finance Association, representing its large members such as Bank of American, GE, as well as other large corporations, makes objections to the changes and for good reason:" The primary issues relate to the new classification criteria for lessees and lessors, lease cost allocation for lessees, and revenue recognition for lessors that will not reflect the legal and economic nature of lease transactions in the financial statements of lessees and lessors." (1)
Leasing News writers have been reporting on the changes being promoted for the last eight years.(2) Accordingly, FASB and the IASB released nearly identical, revised exposure drafts that call for a dual-recognition approach to the recognition, measurement, and presentation of expenses and cash flows arising from leases. Lessees would recognize assets and liabilities for leases of more than 12 months.
Michael Keeler, Publisher of "The Lessee Advocate", notes "Most leases will soon be capitalized, and applying the new FASB standard to equipment leases will be administratively more complex and nuanced than real-estate leases. As a result, lessees must be able to perform accounting at the asset level. For example, if there is a clear economic inventive to renew asset(s), the renewal term must be included as part of the accounting amortization term, which means that the accounting term may differ from the contractual lease term on an asset-by-asset basis within the same lease. For this reason, the whitepaper focuses on equipment leasing examples."
"The Lessee Advocate" has a free white paper titled "How to Prepare Now for the Coming Lease Accounting Changes," which reflects the contents of the May, 2013 FASB exposure draft (3).
The serious changes do effect syndication of leases, as well as making a field day for accountants for both tax and accounting purposes.
It will certainly will turn many operating leases into shorter terms, for sure, and perhaps go back to the original purpose of leasing as promoted in the early 1950's by US Leasing.
The last five years or more, the small ticket leasing business has been a "loan" business labeled "leasing" with subprime rates on small ticket with brokers making 15% to 20% (discounting residuals). This has recently gone up to $150,000 to $250,000. The very large leases are the only "true" leases and the commissions are much lower.
I can tell you in the under $100,000 marketplace, business loans have become very popular as they have much easier credit acceptance than banks, and banks that also buy lease paper.
Most leases reported are really capital leases, according to the Equipment Leasing and Finance Foundation: 93% in number (not dollar volume). In the last five years, you have seen a major change with "finance" in all the companies names, from Equipment Leasing and Finance Association, National Equipment Finance Association, GreatAmerica Financial Services, and long time companies such as Direct Capital, Financial Pacific, RLC Funding, just to mention a few, and new companies, such as Element Financial, and the list goes on...
But to brokers, lessors, and those that syndicate--- When you "borrow" or "sell" a lease stream without full recourse, it is not a true tax lease whatever your residual may be or your contract says, according to the IRS (equity will change the equation). Yes, you can make exceptions on certain equipment with more "cash" into the stream. And it is not as simple as stated here, so please don't call me as I realize this is a very complicated subject that can't be explained
in a few paragraphs---but simply put, if you are doing large leases that are really operating leases that you hold or borrow at recourse, aircraft, container ships, railroad cars, yes the changes will dramatic. It will also change real estate investment and development as it brings more "transparency" to the financial statement.
The FASB and IASB expect their final adoption in 2014, but a long lead time is planned before the new rules become effective, guessing is four years: 2017.
Equipment Leasing and Finance Association Statement
http://www.leasingnews.org/PDF/ELFA_statement52013.pdf


A Long Time for Lease Overhaul--8 Years and Counting
by Michael Rapoport, Wall Street Journalhttp://blogs.wsj.com/moneybeat/2013/05/16/a-long-time-for-lease-overhaul-8-years-and-counting/?mod=wsj_streaming_latest-headlines


"How to Prepare Now for the Coming Lease Accounting Changes
http://lesseeadvocate.com/lease_accounting_changes/
[headlines]
--------------------------------------------------------------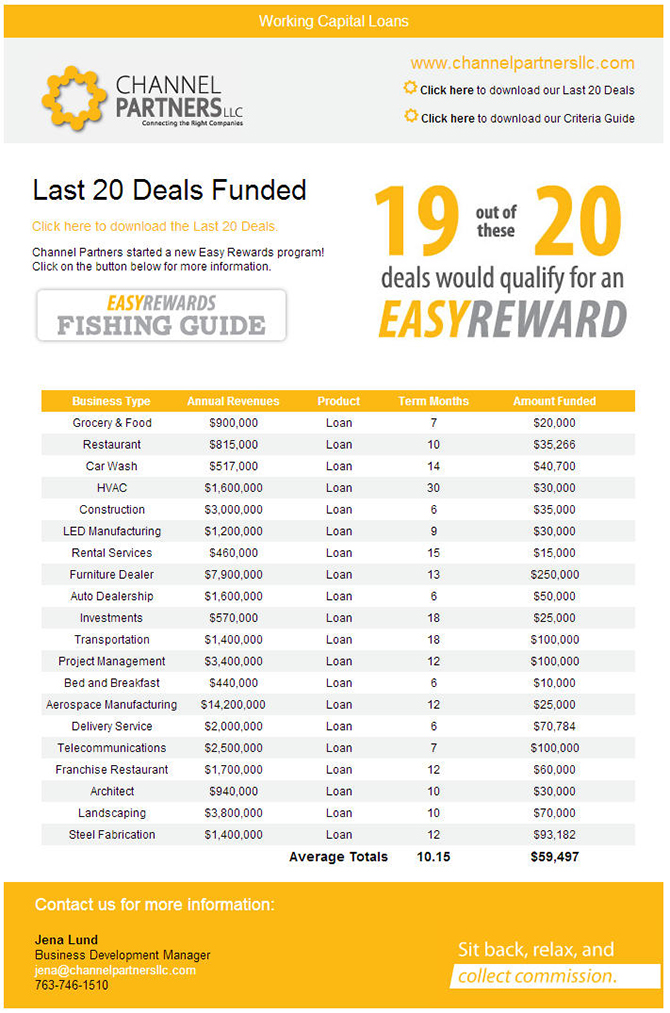 [headlines]
--------------------------------------------------------------
### Press Release ############################

Fraudulent Business Lines of Credit Sentencing
Andrea Lorraine Avery, 46, of Los Angeles was sentenced to 88 months' imprisonment, three years' supervised release and ordered to pay $2,883,401.62 in restitution.
In May 2011, six defendants were charged by a federal grand jury in connection with the scheme. In addition to Andrea Avery, Kirkland Charles, William Earl Gordon, Annita Hawes, and James Arthur Booker have already been sentenced. The remaining defendant, Bill James Releford, is scheduled to be sentenced in June 2013.
According to the evidence presented at trial, Avery and her co-defendants operated a scheme to defraud financial institutions by using stolen identities of people with good credit scores to establish business lines of credit and then used the money for personal expenses. Avery and her associates carried out the fraud by obtaining stolen personal identifying information, including dates of birth, Social Security numbers, credit profiles, and driver's license numbers, to complete fraudulent applications for business lines of credit to various banks. Once the applications were approved by the banks, funds were deposited into corporate bank accounts that were linked to the credit lines, usually in the amount of $100,000 each. The defendants liquidated the credit lines by issuing checks payable to the defendants and their companies, often for their personal use.
Over the course of the scheme, Avery operated numerous shell companies, directly receiving 33 checks totaling approximately $225,000. As evidenced at trial, Avery also used others involved in the scheme to cash checks for her and provided her with the profits. The evidence also demonstrated that she demanded that she receive approximately 15 to 20 percent from each fraudulent credit line.
At trial, Avery was found to be the mastermind who directed and controlled the entire fraud scheme that netted her and her co-schemers millions of dollars. Between 1998 and 2005, Avery directed others in the opening and draining of dozens of different credit lines. Based upon the 76 lines of credit presented at trial, the fraud resulted in a total actual loss of approximately $2,883,401.62.
This case was investigated by agents with the FBI, the United States Postal Inspection Service, and the Internal Revenue Service Criminal Investigation, and was prosecuted by the United States Attorney's Office for the Central District of California.
#### Press Release #############################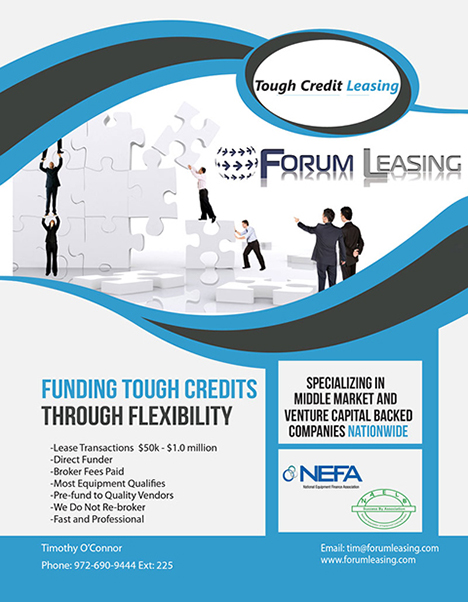 [headlines]
--------------------------------------------------------------

Boxer/Mastiff Mix
Downtown Los Angeles, California Adopt-a-Dog

Jazz
Female
2 years old
75 lbs.
"I am already spayed, housetrained, up to date with shots, good with kids, and good with dogs."
Jazz's Story...
"Jazz is a 2-year-old Mastiff-Boxer mix who was rescued when her former owner had to move and could not take her with him. In person, one can see that she has a more smashed, short muzzle like a Boxer, which unfortunately is not conveyed well in photos. She is in a foster home with cats, other dogs and goes to the Zoom Room (a dog agility center) and the dog park every week. While she has the markings of a Mastiff, she has more of the energy and size of a large Boxer. She weighs about 75 lbs., has been spayed and vaccinated and micro-chipped. She knows basic obedience, walks well on a leash, but is a strong dog.
"If you are looking for a loyal dog that would make a great family companion, Jazz would be a good choice. She is friendly, energetic, and bonds quickly. She typically spends some time inside the house crated and most of the time outside with other dogs and does well. The best home for Jazz would be one with a yard.
"Please apply online at www.downtowndogrescue.org or call us at 818-407-4145 to meet this great dog. You can also e-mail Lori at: lori@modernica.net"
Contact This Rescue Group...
Rescue Group: Downtown Dog Rescue
Contact: Lori Weise
Phone: (818) 407-4145
E-mail: lori@modernica.net
Let 'em know you saw "Jazz" on Adopt-a-Pet.com!
Fax: (213) 683-1312
Website: http://www.downtowndogrescue.org
Address: Downtown Los Angeles
Los Angeles, CA 90036
Adopt-a-Pet by Leasing Co. State/City
http://www.leasingnews.org/Conscious-Top%20Stories/Adopt_Pet.htm

Adopt a Pet
http://www.adoptapet.com/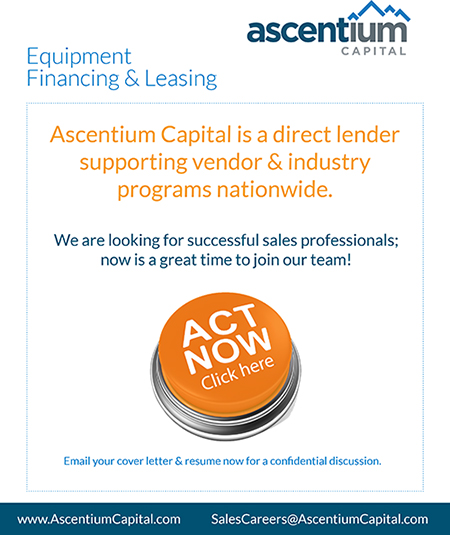 [headlines]
--------------------------------------------------------------
Most US Popular Brands in China
by Mike Sauter, 247wallst.com

1.
General Motors
Market share: 14.7% (2012)
Industry: Auto manufacturers
Competition: Toyota, Volkswagen
General Motors has had the largest market share in China of any foreign auto manufacturer going back nearly a decade. The company has access to the Chinese auto market primarily through its multiple joint ventures. One of these is Shanghai GM, co-owned with the Shanghai Automotive Industry Corp. Group (SAIC). The venture, currently 50% owned by GM, sells Chevrolet, Buick, and Cadillac models. In all, according to GM China, the company and its partners sold a total of more than 2.8 million cars in 2012. By comparison, GM sold just under 2.6 million cars in the U.S. last year. Recently, GM announced it was building a $1.3 billion plant in China to produce Cadillacs in order to improve luxury sales.
2.
Apple
Market share: 83% (fourth quarter, 2012)
Industry: Electronic Equipment
Competition: Samsung, Microsoft
Apple dominates the tablet market in the world's most populous country. Umeng Analytics Platform reported that in the last quarter of 2012 Apple's iPad and iPad mini accounted for 83% of all tablet sales.
3.
Nike
Market share: 12.1%
Industry: Apparel footwear and accessories
Competition: Adidas, Reebok
At the end of 2012, Nike still had the largest sportswear market share of any company in China, somewhat of a loose term at 12.1%. But recently, Germany's Adidas has also emerged as a major player in China, picking up market share despite the efforts of Chinese brands such as Li-Ning — which recently signed NBA star Dwyane Wade as a representative. Nike's sales and bottom line have benefitted from its popularity in China. In fiscal 2012, Nike's revenue and earnings in its Greater China segment rose by 23% and 17%, respectively, from the year before, totaling over $2.5 billion and $900 million, respectively.

4.
Starbucks
Market share: 61%
Industry: Specialty eateries
Competition: McDonald's, Pacific Coffee
The world's largest coffee retailer opened its first store in mainland China in Beijing in 1998. At the last annual shareholders meeting, according to the China Post, the company had in excess of 800 locations in nearly 60 cities in the country. In the release of the company's fiscal 2012, company CEO Howard Schultz said, "It's no doubt that one day China will become our second-largest market after the U.S. and it's possible that, over many years, potentially the largest one." Starbucks plans to more than double its headcount in the Asia Pacific region as a whole in the next five years to more than 40,000. The company's closest competitor by coffee sales is McDonald's. According to the China Post, however, Starbucks' company's presence has diminished somewhat, and Chinese companies like the Pacific Coffee Company are setting their sights on the No. 1 slot.
5.
Microsoft Windows
Market share: 91% in desktop operating systems
Industry: Application software
Competition: Kylin (Canonical), Apple, Google
Microsoft has a commanding market share of more than 91% in desktop operating systems in China, according to NetMarketshare. However, the company may face competition in the future, threatening its massive lead in software sales. The Chinese government has worked on an operating system with software firm Canonical. The new OS, called Kylin, was released in April.
6.
KFC
Market share: Most fast food stores (4,260 stores)
Industry: Fast food
Competition: McDonalds, Subway, Wendy's
The Yum! Brands-operated KFC is by far the largest fast food company in China. Last year, Yum! opened 560 new KFC restaurants in the country. It plans on opening another 700 restaurants in the coming year to add to the 4,260 KFC stores it had at the end of the fiscal year

7. Gillette
Market share: 70% (worldwide)
Industry: Personal products
Competition: Schick
Gillette entered China in 1992, when it was its own company, by joining forces with the Shanghai Razor Blade Factory. Currently, Gillette holds a 70% market share worldwide in men's grooming, as 800 million people use its products each day. Gillette is just one of the products made by P&G that dominate the Chinese market place, with other market leaders including Safeguard, Olay, Pampers and Tide. Between 2002 and 2012, Procter & Gamble's net sales in China grew by an average of 17% annually. The company earned approximately $2 billion in revenue from China in 2012
8. Coca-Cola
Market share: 16.6%
Industry: Beverages — Soft drinks
Competition: Pepsi
Market leader Coca-Cola's soft-drink market share in China was 16.6% in 2012, according to Euromonitor International. Rival PepsiCo was well behind with just 5.1% of the market. This month, Coca-Cola announced plans to invest an additional $4 billion into expanding its footprint in China. The company has 42 plants around the country and employs approximately 50,000 workers. A Coca-Cola executive in China, Bai Changbo, told Xinhua news agency that the average person in China drinks 39 bottles of Coke a year, well below the 400 bottles annually consumed by Americans.
9. Intel
Market share: 85.2% for PC semiconductors (global)
Industry: Semiconductors
Competition: Advanced Micro Devices, Samsung
As of the first quarter of 2013, Intel had a whopping 85.2% market share of PC semiconductor chips globally. Lenovo, which runs on Intel chips, currently has a nearly 40% market share in China for PCs. Lenovo accounted for 11% of Intel's revenue in 2012. Also, 18% of Intel's revenue came from Hewlett-Packard and 14% from Dell, both of which have a sizable presence in China's PC market. However, Intel could be having will have problems in the future as more people move away from personal computers in favor of smartphones and tablets. Of all semiconductor sales, which includes semiconductors used for tablets and smartphones, Intel had a worldwide leading market share of 15.7% compared to Samsung's 10.1%. But Samsung's revenue rose 6.7%, compared to Intel's 2.4% decline.

[headlines]
--------------------------------------------------------------
Credit union mergers remain
more desperate than strategic
---by Harish Mali and Kiah Lau Haslett SNL Financial

The misalignment or absence of intelligent incentives means that consolidation in the credit union space remains proportionately muted as institutions play a dangerous game trying to ride out troubles rather than focusing on tactical acquisitions.
The nation's credit unions continue to grapple with squeezed net interest margins, low loan demand and amplified regulatory burdens. But consolidation activity remains concentrated among the most populated sector containing the smallest institutions — with assets of less than $500 million — and are motivated more by financial distress and avoiding failure than strategy and long-term planning, industry observers and would-be participants told SNL.
North Highlands, Calif.-based SAFE Credit Union would like to grow to between $3 billion and $5 billion in assets, the range at which it believes credit unions have the greatest economies of scale, said SAFE CEO Henry Wirz. But the $1.91 billion institution is having difficulty finding a healthy, similarly sized credit union that wants to partner with it.
He attributes that to the fact there is no incentive system spurring management to consider mergers until their institution falls into dire straits as membership departs and capital declines. He said bank deals are owner-driven in that investors exert pressure to explore strategic alternatives that maximize shareholder value, whereas credit union mergers are owner-driven by members leaving the institution and placing it in financial distress. Most of SAFE's deals have been the result of a regulator calling on the behalf of a credit union that has been pressured to seek a partner.
"The hurdle is to find the right kind of incentives for management and the board, and those are hard to come by because the people that control the credit union have to be willing to give up some control," he said. He later added: "What we have today is an irrational merger and consolidation process in credit unions. It's bad for the whole system the way we're doing it."
Activity remains concentrated at the smallest credit unions, SNL data show. The mergers lack a strategic partnership component that has left credit unions with more than $500 million in assets frustrated and at a competitive disadvantage to their bank and thrift counterparts, said Peter Duffy, managing director at Sandler O'Neill. Credit union consolidation trends mimic broader operation trends in the industry, namely the bifurcation of institutions above and below $500 million in assets. Duffy said the proportionately smaller group of institutions with more than $500 million in assets has created the lion's share of return on average assets and booked most of the membership growth, despite the fact that they cannot merge and acquire institutions like banks and thrifts can.
"The larger credit unions we talk to are really desirous of adding mergers to their strategic plans as acquirers and are completely frustrated by the whole process because logic doesn't enter into it," he said.
Duffy faulted what he called a "systemic lack of accountability" in the credit union industry because there is no external pressure from shareholders, no slew of regulators and no cutthroat competitors who use acquisitions as a way to gain scale or market share. Average, weak and marginal credit unions continue to exist because their boards are not held accountable and are uninterested in pursuing opportunities that may offer members access to more services or better rates, he said.
"What you're not seeing in the credit union space is the strategic merger — mergers of larger, healthier institutions," he said. He later added, "I know there's a lot of discussion out there about all kind of pickup in merger activity, but the simple truth of the matter is they're mostly tiny."
Charles McQueen, president of McQueen Financial Advisors, said his credit union merger valuation business for the first quarter was double 2012's pace. He has worked with clients from Maine to California and said that most of the surviving credit unions in a potential merger have more than $100 million in assets, while the merged institutions tend to have between $20 million and $100 million, he said. Those thinking about merging have begun to see earnings run low and are trying to figure out who could partner with them while they still have capital. Very undercapitalized or failed credit union mergers are becoming more of a rarity for his business.
McQueen added he is seeing a rise in a different type of strategic merger: federally chartered credit unions merging with state-chartered credit unions. State charters generally have the potential for a more expansive field of membership, causing some federal credit unions to merge and then replace its federal charter with the state charter to grow their membership base, even if the federal institution was larger before the merger.
But in any merger, upper management teams of merged credit unions often struggle to find re-employment after consolidating, which means many of the credit unions McQueen deals with have executives who are close to retirement age or have other short-term opportunities.
Credit union consolidation is complicated by the desire of many institutions to keep an appropriate equity capital cushion. Dipping below a cushion of about 9% makes some boards nervous, Duffy said, as regulation continues to suggest capital requirements are going to increase; credit unions can only use retained earnings, whereas banks can raise equity or debt to increase capital cushions. Smaller credit unions facing decreased revenue outlooks but that are otherwise healthy may feel the pressure to find a larger partner as fee income remains under duress, lending demand continues to slacken and capital declines.
But the longer a troubled credit union remains independent, the more its capital is eroded and its value diminished. That could make it harder to find a partner willing to merge with it, forcing the NCUA to liquidate. Wirz said he fears an increase in liquidations would stress the insurance fund, as well as destroy the value of the credit union through a fire sale.
[headlines]
--------------------------------------------------------------
Classified ads—Operations/Remarketing/Repossessions
Operations: Houston, TX
Silverlake Inspections LLC is an independent contracting company for real estate and equipment verification with pictures.
Email: jimh05@sbcglobal.net

Operations: Portland , OR
Portfolio Financial Servicing Company provides state of the art portfolio servicing for portfolios of all sizes. 800-547-4905 sales@pfsc.com
Operations: Roseburg, OR
Tired of paying a full time documentation person? Try outsourcing. Ideal for anywhere in the USA. E-mail or Call Trina Drury
541-673-4116 or 541-784-7973.
email: doc_prep@yahoo.com


Repossessions: Southern California (except San Diego).
Full service repossession agency. All vehicles, big rigs, boats, heavy equipment and machinery. Licensed and insured 818-786-7376. www.simonsrecovery.com. adam@simonsrecovery.com
Repossessions: Canada
Cease Bailiff Services Incorporated:
Asset Investigation/Tracing; Asset Recoveries; Asset Protection/Security
Asset Liquidations/Sales; Ottawa, Canada;www.ceasebailiff.ca dave@ceasebailiff.ca
Phone 613 898 7376 ; Fax 613 225 2452

Remarketing: Los Angeles, CA
Video, Audio, Film, Computer, IT, Test, Presentation Equipment
We pay cash / 3 million in buying power /Quick Quotes
UBG 800-570-5224
jon@usedvideo.org


Repossession/Remarketing:
Portsmouth, NH
Six Sigma Processes. Unique Approach. Pride. Professionalism. Skip tracing, legal, storage, logistics. lowest cost, industry leading recovery rates/amounts. 855.EENGINE
lendersolutions.equipmentengine.com
Repossessions:
Melville, New York
Auctions, Appraisals, National Repossessions. ALL asset classes. 20+ year team works for you. Spend less, Net More… Fast!
Ed Castagna 516-229-1968
ecastagna@inplaceauction.com
Repossession:
South East US- AllState Asset Management
Recovery, remarketing, inspections. 25 years experience, dedicated to deliver, prompt, professional services.
Call Brian @ 704-671-2376
brian.buchanan@allstateassetmgmt.com

Repossessions:
All kinds of vehicles, equipment and machinery. Anywhere in the United States. Anything, Anywhere, Professionally
800-755-1968
Rayc@american-locators.com


Repossessions/Remarketing
Bulldog Asset Management provides recovery and remarketing services with a difference. Contingent repos, free storage and industry experts to remarket.
Email:Jamie
All "Outsourcing" Classified ads (advertisers are both requested and responsible to keep their free ads up to date
http://www.leasingnews.org/Classified/Outsourcing/Outsourcing.htm
How to Post a free "Outsourcing" classified ad:
http://www.leasingnews.org/Classified/Outsourcing/Outsourcing-post.htm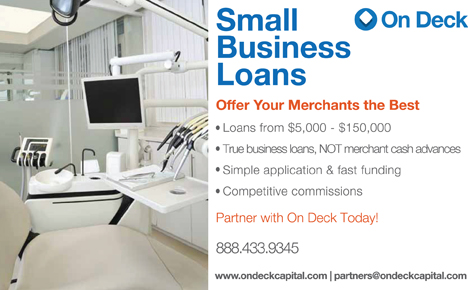 [headlines]
--------------------------------------------------------------
[headlines]
--------------------------------------------------------------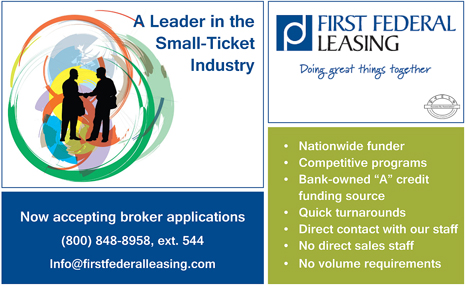 News Briefs----
Dell Sales Slide 79% during mid Buyout Fight
http://www.bloomberg.com/news/2013-05-16/dell-earnings-miss-estimates-on-pc-slump-amid-buyout-fight.html
Probe ordered of Fasseas-owned banks' payments to family
http://www.chicagobusiness.com/article/20130515/NEWS01/130519899

'Truck Country' Dominates Top 10 Markets for Highest Monthly Payments
http://www.subprimenews.com/spn/news/story

PacWest Bancorp/ First California Financial Group Acquisition Approved
http://globenewswire.com


[headlines]
--------------------------------------------------------------




---You May Have Missed

Apple hits 50 billion app downloads, and Mentor student cashes in
http://www.crainscleveland.com/article/20130516/FREE/130519851



[headlines]
--------------------------------------------------------------



SparkPeople--Live Healthier and Longer

SparkPeople--Live Healthier and Longer
Become a morning person
http://www.dailyspark.com/blog.asp?
[headlines]
--------------------------------------------------------------
Catcher Sings the Blues
From the book
by Paul B. Janeczko, Carole Katchen (Illustrator)
Crouching low, I sing the blues
The aches are now a part of me
Blocking home, I sing the blues
0, the aches are now a part of me
Bruises, bumps, and scrapes
Have worn me down, can't you see?
My knees sing the blues
They sing 'em when I stoop and bend
My knees sing the blues
0, they sing 'em when I stoop and bend
They crunch, crackle, pop
The hurtful noises never end.
My fingers sing the blues
When I grip a ball or make a fist
0, my fingers sing the blues
When I grip a ball or make a fist
The knuckles moan and cry
By fire every one is kissed
Crouching low, I sing the blues
The aches are now a part of me
Blocking home, I sing the blues
0, these aches are now a part of me
Too many bruises, bumps, and scrapes
I'm nothing like I used to be.
No, nothing like I used to be

[headlines]
--------------------------------------------------------------

Sports Briefs----
Alex Smith already becoming leader of Chiefs
http://sports.yahoo.com/news/alex-smith-already-becoming-leader-204038514--nfl.html
Sacramento group, Maloof family reach deal for Kings
http://www.sacbee.com/2013/05/16/5427622/kings.html
'Devil' remark disappoints Nick Saban
http://espn.go.com/college-football/story/_/id/9283660/nick-saban-alabama-crimson-tide-responds-devil-comments
Beckham's skills with the ball were long overshadowed by his celebrity
http://sportsillustrated.cnn.com/soccer/news/20130516/david-beckham-retiring-psg-column/
[headlines]
--------------------------------------------------------------


California Nuts Briefs---

Palm Springs: Moguls, Mobsters and Movie Stars
Launched California's Desert Playland
http://www.huffingtonpost.com/bob-schulman/palm-springs-travel_b_3274975.html
Los Gatos' Bow Wowzer, Purrsnickety Closing, Owners Retiring
http://losgatos.patch.com/groups/business-news/p/los-gatos-bow-wowzer-purrsnickety-closing-owners-retiring

[headlines]
--------------------------------------------------------------


"Gimme that Wine"
http://www.youtube.com/watch?v=EJnQoi8DSE8


Free Mobile Wine Program
http://leasingnews.org/archives/Feb2010/2_26.htm#mobile
Wine Prices by vintage
http://www.winezap.com
http://www.wine-searcher.com/
US/International Wine Events
http://www.localwineevents.com/
Winery Atlas
http://www.carterhouse.com/atlas/\
Leasing News Wine & Spirits Page
http://two.leasingnews.org/Recommendations/wnensprts.htm
[headlines]
----------------------------------------------------------------
This Day in History
1792- Twenty-four brokers signed an agreement to fix the rates of commission on stocks and bonds, forming the New York Stock Exchange, with the first meeting at the Merchants Coffee House, Second and Gold Streets, New York City. The first president was Matthew McConnell.
1853-earning a place on the game of monopoly, the first major railroad merger took place as ten companies consolidated into the Central Railroad Company, consisting of 187 first-class passenger coaches, 55 second class coaches, 65 baggage, mail and express cards, and 1,702 freight cars. There were 298 miles of main line, 236 miles of branch line, and 29 miles of leased road.
http://www.cprr.org/Museum/index.html
1868 -- Japan: The Scioto sets sail out of Yokohama for Hawaii, carrying 153 Japanese migrants bound for employment on the sugar plantations. These adventurers constitute the first mass emigration of Japanese overseas. They became known as the Gannenmono.
1872 -- Bohemian Club incorporated.
1875- The first running of the Kentucky Derby took place at Churchill Downs, Louisville, MO.KY. African-American Jockey Oliver Lewis rode the horse Aristides to a winning time of 2:37:25.
http://horseracing.about.com/library/weekly/aa012499.htm
http://memory.loc.gov/ammem/today/may17.html
1877-first interstate telephone call took place when a call was made from New Brunswick, NJ, to Dr. Alexander Graham Bell at Chickering Hall, New York City. In 1915, he made the first East Coast to West Coast call. Bell's first telephone call was so famous, he repeated the phrase from the first call and first interstate call in 1915 in the formal opening of the completed transcontinental telephone lines connecting America's East and West coasts. Picking up the phone in New York, Mr. Bell said, "Mr. Watson, come here, I want you." But this time Watson replied that it would take him a week; he was on the other end of the line in San Francisco
http://www.fitzgeraldstudio.com/html/bell/theman.html
http://www.historybuff.com/library/refgarfield.html
http://parkscanada.pch.gc.ca/parks/nova_scotia/alex_g_bell/Alex_g_bell_e.htm
1877-Edwin Thomas Holmes operating an electrical burglar alarm business at 342 Washington Street, Boston, MA, converted it into the first telephone exchange or switchboard. Holme's office was connected by wire to a number of banks and similar institutions, and the telephone were placed in the offices of six of his subscribers and connected to these wires. The system served as a telephone system by day and as a burglar alarm system at night. The telephones were connected only in the daytime.
1878-- Canada's governor general and his wife, Lord and Lady Dufferin, were treated to a demonstration of Thomas Edison's recent invention, the phonograph, at Rideau Hall in Ottawa. The early phonograph both recorded and played back crude reproductions of the human voice on a tin-foil covered cylinder, and was not yet used for recording music. Lady Dufferin wrote in her diary that "we were so amazed when we heard this bit of iron speak."
1896 -an f5 tornado tracked 100 miles through Northeastern Kansas and extreme Southeastern Nebraska. Seneca, Oneida, Sabetha, and Reserve, Kansas sustained severe damage. While passing through Reserve the tornado was 2 miles wide. 25 were killed and 200 were injured.
1903-birthday of James "Cool Pap" Bell, born at Starkville, MS. This famous Negro League baseball player was active for 25 seasons (from 1922 to 1946---one year before Jackie Robinson broke the "color Barrier" in major league baseball) with a career average of .338. Regarded as the fastest man ever to play the game—he could round the bases in 13 seconds. Known as the fastest player ever, Cool Papa often stole two bases on one pitch or scored from second on a sacrifice fly. Satchel Paige said Bell could turn off the light and "be in bed before the room was dark." He batted .400 several times & stole 175 bases in one year.---he was inducted into the Baseball Hall of Fame in 1974. Bell died March 7, 1991, at St. Louishttp://www.negroleaguebaseball.com/1999/October/cool_pap_bell.html
1916-birthday of tenor sax player Paul "Vice-President" Quinichette, Denver, CO
http://www.vh1.com/artists/az/quinichette_paul/bio.jhtml
1910 -- Halley's Comet terrifies millions on earth.
1924- The Giant Dipper roller coaster opened at Santa Cruz Beach Boardwalk at Santa Cruz, CA, a half hour from my office. It quickly became the park's most popular ride. The Dipper was built by Arthur Looff, the son of master carousel-horse carver Charles 1.0. Looff. In June of 1987, the Giant Dipper and the Looff carousel were designated National Historic Landmarks by the US National Park Service. The Boardwalk is still a popular place, day and night.
http://www.beachboardwalk.com/
http://www.cinternet.net/~bowersda/artgall.htm
1924 -- The Marx Brothers take New York by storm. In one of show business's great strokes of luck, the opening night of a major dramatic play is cancelled, leading all the top New York critics instead to the premiere of a vaudeville revue called I'll Say She Is, starring the unknown Marx Brothers comedy team. The brothers' incredible banter and slapstick astounds the critics, ensuring the Marx's' fame.
1925-Cleveland Indians centerfielder Tris Speaker collected the 3,000 th hit of his major league career off Tom Zachary of the Washington Senators. Speaker played from 1907 through 1928, got 3,515 hits and batted .344.
1932—Alto sax player Jackie McLean birthday .
http://www.pbs.org/jazz/biography/artist_id_mclean_jackie.htm
1933 - Country singer Jimmie Rodgers began to record a series of 24 songs for RCA Victor Records on this day. Rodgers was in failing health at the beginning of the session, but persevered to complete the job at hand. The singing star died nine days later (he was 35). Jimmie Rodgers was born in 1897 and was known as the Blue Yodeler and the Singing Brakeman. Rodgers was the first member of the Country Music Hall of Fame, elected in 1961 (along with Fred Rose and Hank Williams). His recording career began in 1927. His yodel became a trademark of his music. Jimmie Rodgers recorded over 100 songs and sold millions of 78 RPM records. His songs were about the Depression and many were about trains. "Brakeman's Blues", "Blue Yodel", "Tuck Away My Lonesome Blues" and his famous "'T' for Texas" are all classics. He died of tuberculosis.
http://www.jimmierodgers.com/
http://www.ping.be/ml-cmb/jrindex.htm
http://www.eyeneer.com/America/Genre/Folk.bluegrass/Profiles/Rodgers/
http://sonymusic.com/artists/JimmieRodgers/TheSongsOfJimmieRodgers/biography.html
http://www.studioclub.com/JRSaga2.htm
1939-Glenn Miller opens a three-month stand at Glen Island Casino, New Rochelle, NY. Both NBC and Mutual carried the event, which was attended by 1,800 people in the casino ballroom.
1944--- General Eisenhower sets D-Day for June 5th
1944-birthday of guitarist/songwriter Jesse Winchester, Bossier City, LA
http://www.jessewinchester.com/
1948 - No. 1 Billboard Pop Hit: "Nature Boy," Nat King Cole.
1953---Top Hits
I Believe - Frankie Laine
April in Portugal - The Les Baxter Orchestra
Song from Moulin Rouge - The Percy Faith Orchestra
Mexican Joe - Jim Reeves
1954-The US ruled on Brown vs. Board of Education, asked at this day by Regis Phil bin on TV in "Who Wants to Be a Millionaire." Which city did the ruling pertain to (the contestant guessed wrong, it was Topeka, Kansas). This was a major event because the US Supreme Court ruled unanimously that segregation of public schools "solely on the basis of race" denied black children "equal education opportunity" even though "physical facilities and other 'tangible' factors may have been equal. It reversed the 1896 "separate but equal" Plessy vs Ferguson decision. The Supreme Court previously approved racial segregation May 18, 1896.The case was argued before the Court by Thurgood Marshall, who would go on to become the first black appointed to the Supreme Court.
1956- Birthday of former boxer Ray Charles "Sugar Ray" Leonard, born Washington, DC
http://www.ipcress.com/box/leonard.html
http://www.times-olympics.co.uk/historyheroes/srleon.html
1956-the first synthetic mica was produced commercially by the Synthetic Mica Corporation, Caldwell Township,NY, and offered for sale this day under the trade name of Synthamica. It was chemically pure and sustained temperatures as high as 20000 degrees without physical or electrical failure. The birth of new technology was now able to be born, replacing tubes and bringing a new dawn to both business and recreational products.
1958--- "South Pacific" soundtrack album goes to #1 & stays #1 for 31 weeks
1961---Top Hits
Runaway - Del Shannon
Mother-In-Law - Ernie K-Doe
A Hundred Pounds of Clay - Gene McDaniels
Hello Walls - Faron Young
1963--, the first Monterey Folk Festival in California featured performances by Bob Dylan, Pete Seeger, Joan Baez and Peter, Paul and Mary. I was there and it was mellow ( we brought wine, others brought other things.)
1969---Top Hits
Aquarius/Let the Sun Shine In - The 5th Dimension
Hair - The Cowsills
Get Back - The Beatles
My Life (Throw It Away if I Want To) - Bill Anderson
1970-Henry Aaron of the Atlanta Braves, on his way to becoming baseball's all-time home run king, got the 3,000 hit of his career, a scratch single off Wayne Simpson of the Cincinnati Reds. Aaron finished his career in 1976 with a .305 batting average, 3,771 hits and 755 home runs.
http://www.baseballhalloffame.org/hofers_and_honorees/hofer_bios/aaron_hank.htm
http://sportsillustrated.cnn.com/baseball/mlb/all_time_stats/players/a/42389/index.html
1970 - Jordan Knight of New Kids on the Block is born. His older brother Jon is also a member of the pop group from Boston.
1971 - The musical, "Godspell", opened this night at the Cherry Lane Theatre in New York City. "Godspell" featured the song "Day by Day" (a top-15 hit in 1972). The rock musical that featured Robin Lamont played for 2,124 performances and was the third longest-running off-Broadway production at the time.
1973-Captain Robin Lindsay Quigley, became the first Navy Officer who was a woman to hold a major command: Navy Service School, San Diego, CA, supervising 30,000 students.
1973-Yes receive gold records for both "Yessongs" their triple-record live set and "The Yes Album."
1974 - No. 1 Billboard Pop Hit: "The Streak," Ray Stevens.
1975 - NBC-TV paid a whopping $5,000,000 for the rights to show "Gone with the Wind" just one time. It was the top price paid for a single opportunity to show a film on television.
1975 - Elton John's "Captain Fantastic and the Brown Dirt Cowboy" album was released and certified a platinum record on the very same day. It was the first album to be certified a million seller (in this case, a two-million seller) on the first day of release.
1976 - Race jockey Steve Cauthen began an enviable win streak. Cauthen, age 16, rode his first winner at River Downs, KY. He went on to win 94 races, becoming horse racing's most-watched jockey.
1977---Top Hits
When I Need You - Leo Sayer
Sir Duke - Stevie Wonder
Couldn't Get It Right - Climax Blues Band
Some Broken Hearts Never Mend - Don Williams
1977—The movie "Smokey & the Bandit" premieres.
1978-Thank God It's Friday, a movie celebration of disco which is Casablanca Records chief Neil Bogart's response to Saturday Night Fever, premieres in Los Angeles. It stars Donna Summer as a singer looking for her big break in a "typical" Hollywood disco on a "typical" Friday night. Summer's song "The Last Dance" is introduced and it goes on to top the pop charts and wins the 1978 Academy Award for Best Song. The film meantime, is a flop.
1979--- "In The Navy" by Village People hits #3
1979--- -12ºF (-11ºC), on top of Mauna Kea HI (state record)
1983 - A golfer playing the Fox Meadows course in Memphis, Tennessee was struck by a bolt of lightning that went through his neck, down his spine, came out a pocket containing his keys, and went into a nearby tree. Miraculously, he survived!
1983 - No. 1 Billboard Pop Hit: "Let's Dance," David Bowie.
1984 -- Baseball's Mario Soto threw four strikeouts in one inning — only 15th pitcher since 1900 to do so. The catcher dropped the ball on the third strike. The runner ran to first and was safe. The catcher must hold on to the ball for a third strike call to take effect (or tag the runner, or make the throw out to first).
1985 - Bobby Ewing died on the season finale of "Dallas" on CBS-TV. It was the "talk of the town." Young Bobby Ewing, played by actor Patrick Duffy, died in a violent car explosion, but came back to life the following season (he was seen taking a shower, just as Victoria Principal, his TV wife, was about to step into the shower stall).
1985---Top Hits
Don't You Forget About Me - Simple Minds
One Night in Bangkok - Murray Head
Everything She Wants - Wham!
Somebody Should Leave - Reba McEntire
1987-The US Navy's guided missile frigate, Stark, sailing off the Iranian coast in the Persian Gulf, was struck and set afire by two Exocet sea-skimming missiles fired from an Iraqi warplane at 2:10pm, EDT. Also struck was a Cypriot flag tanker. At least 28 American naval personnel were killed. Only hours earlier a Soviet oil tanker in the Gulf had struck a mine.
1987 - Eric 'Sleepy' Floyd of the Golden State Warriors set a playoff record for points in a single quarter. He poured in 29 points in the fourth period in a game against Pat Riley's Los Angeles Lakers.
1988 - Thunderstorms produced large hail and damaging winds across the Mid-Atlantic region during the afternoon and evening hours. A "thunderstorm of a lifetime" in Northern Spartanburg County, South Carolina produced hail for 45 minutes. Hail accumulated to knee-deep in some places.
1992-Betsy King shot 267 to wine the LPGA Championship by 11 strokes over Karen Noble. King recorded rounds of 68, 66, 67 and 66, the first time that any LPGA player finished four rounds under 70 in that any LPGA player finished four rounds under 70 in a major championship. Her .267 was the lowest score ever recorded by any golfer, man or woman, in a major championship.
1992-The Toronto Blue Jays reached the one million mark in home attendance, faster than any other team in baseball history. The Blue Jays drew 1,006,294 fans in just 21 days, surpassing the record held jointly by the 1981 Los Angeles Dodgers and the 1991 Blue Jays.
1998-ESPN's "Sportscenter," the cable network's signature program, broadcast its 20,000 th edition with a special 90-minute show hosted by longtime anchors Chris Berman, Dan Patrick, and Bob Ley. "Sportscenter" made its debut on September 7, 1`979, ESPN's launch day, and is broadcast live three times each weekday and four times on Saturday and Sunday.
1998-Lefthander David Wells of the New York Yankees pitched a perfect game (allowing no hits and no base runners of any kind) against the Minnesota Twins, winning 4, 0. This was the first perfect game pitched in Yankee Stadium since Don Larsen's in Game 5 of the 1956 World Series. Oddly enough, Wells and Larsen attended the same high school, Point Loma in San Diego, CA.
Stanley Cup Champions This Date
1983 New York Islanders
-------------------------------------------------------------

SuDoku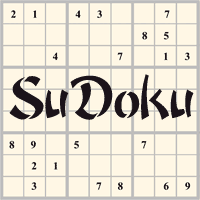 The object is to insert the numbers in the boxes to satisfy only one condition: each row, column and 3x3 box must contain the digits 1 through 9 exactly once. What could be simpler?
http://leasingnews.org/Soduku/soduko-main.htm
--------------------------------------------------------------

Daily Puzzle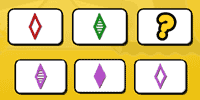 How to play:
http://www.setgame.com/set/puzzle_frame.htm
Refresh for current date:
http://www.setgame.com/set/puzzle_frame.htm
--------------------------------------------------------------


http://www.gasbuddy.com/
http://www.gasbuddy.com/GB_Map_Gas_Prices.aspx
http://www.gasbuddy.com/GB_Mobile_Instructions.aspx
--------------------------------------------------------------

Weather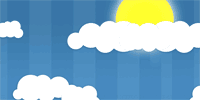 See USA map, click to specific area, no commercials
--------------------------------------------------------------

Traffic Live---
Real Time Traffic Information
You can save up to 20 different routes and check them out with one click,
or type in a new route to learn the traffic live
--------------------------------