3 years leasing exp., commission only first year or until quota met. You should earn $75,000 first year, work from
home office. Sandra Tieh, HR 512.458.1300 or stieh@onesourcefinancial.com

OneSourceFinancial.com
a OneWorld Business Finance Co-Op Member
Wednesday, November 3, 2010
Congratulations
World Series Champion
San Francisco Giants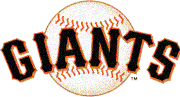 Today's Equipment Leasing Headlines

Classified Ads---Sales
HL Leasing alleged $132 million fraud---update
NFS Leasing joins "Funder" "Funder Looking for Broker" lists
"Broker/Lessor" looking for broker business
Classified ads---Help Wanted
Sales Make it Happen --- by Adrian Miller
Want to End the Year With More Revenue? Here's How!
Representation and Warranty Follow-Up
by Christopher Menkin
Two new CLP's-Profiles: Harmon/LaChance-CLP Book Available
Somerset Capital Group, Ltd. Purchases $22 Million Portfolio
Classified ads—Software
New Milford, Connecticut---Adopt-a-Dog
News Briefs
G.O.P. Captures House, but Falls Short in Senate
Broker/Funder/Industry Lists | Features (collection)
Top Ten Stories Chosen by Readers | Top Stories last six months
Sports Briefs---
"Gimme that Wine"
This Day in American History
Baseball Poem
SuDoku
Daily Puzzle
GasBuddy
Weather, USA or specific area
Traffic Live----

######## surrounding the article denotes it is a "press release" and was not written by Leasing News nor information verified, but from the source noted. When an article is signed by the writer, it is considered a "by line." It reflects the opinion and research of the writer. It is considered "bias" as it is the writer's viewpoint.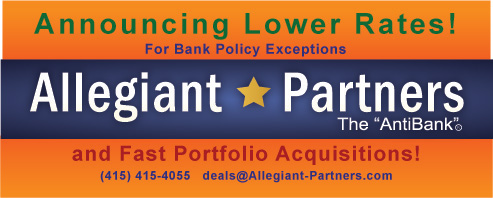 [headlines]
--------------------------------------------------------------

Classified Ads---Sales
(These ads are "free" to those seeking employment
or looking to improve their position)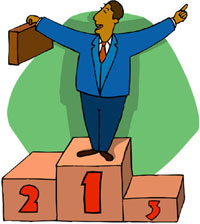 Cherry Hill, NJ
College grad seeking entry level sales position for equipment leasing and financing in small to mid-size ticket markets. Have 6 months experience in the industry and self-motivated. Contact Matt at 609-280-2178 or
email at mkuzan@gmail.com

California
Aggressive, competitive self-starter with vendor/direct equipment
leasing and asset-based lending experience. Success in business banking sales and financial planning.
Email: dsp559@hotmail.com | Resume
South Central, FL
Years of exp in mid-ticket niched leasing. Not currently in leasing. Seek entry or other position with direct lender. David34983@att.net
Garfield, NJ


15 years experience small to large ticket sales exp. All types of equipment industries. Vendor & direct. Self motivated. Work with leasing company or broker.
Tony Lio tonylio@optonline.net
Marlton, NJ
Over 25 years successful experience, sales and sales management, equipment leasing. Captive, vendor, bank-oriented. Mainly mid-ticket. Willing to travel.
steve.gaul@signsbytomorrow.com phone: 856.985.6400
Minneapolis, MN
16 years leasing experience from micro to large ticket market, variety of equipment. Most recently calling on vendor telecom dealers in Upper Midwest.
golfadm@yahoo.com
Montgomery, AL
Individual with 10 years advertising sales exp. & 7 years insurance sales exp. Wants independent contractor situation in Alabama.
Work with leasing company or broker. 334-590-5133
E-mail: billmcneal2003@yahoo.com
Orange County, CA
20+ years in leasing sales & sales management.
Have estab. existing remote office with Lessee /Vender following.
Looking for a partnership w/funding source.
shermbp@gmail.com
Philadelphia Metro Area - 30 Years experience Healthcare sales/ management- 3 years experience newly create "small-ticket" healthcare division. Good success - Mitch Utz 215-460-4483
Email: mitutz@msn.com
Philadelphia, Pa
16 years small to large ticket sales exp., variety equip. w/vendor & direct. Top performer, building new and existing territories.
Email at phillylease@hotmail.com
Pittsburgh , PA
Aggressive self starter looking for leasing position w/10 plus yrs sales exp., plus banking experience 814-227-4592
mwiser500@hotmail.com
Pittsburgh, PA
Over 25 years of leasing experience including Captive, Dealer, Broker, and Third Party. Multiple equipment types. Seeking a Territory or National Sales position.
vsiegel2@aol.com
San Francisco Bay Area:
Business Development "Hunter" with transferable book of business in multiple segments: commercial construction, technology, fitness, etc. Years of managerial experience: can also be a "player/coach".
E-mail: VdrPgmBizDev@aol.com
Texas/Oklahoma
15 year lease vet looking for plact to take business.great references. all major equipment types. open to compensation. please contact if interested.
E-mail: bankingdallas@yahoo.com
Free Posting for those seeking employment in Leasing:
http://www.leasingnews.org/Classified/Jwanted/Jwanted-post.htm
All "free" categories "job wanted" ads:
http://www.leasingnews.org/Classified/Jwanted/Jwanted.htm
(This ad is a "trade" for the writing of this column. Opinions
contained in the column are those of Mr. Terry Winders, CLP)
[headlines]
--------------------------------------------------------------

HL Leasing alleged $132 million fraud---update




John Otto
It has been over sixteen months that the Fresno Federal Bureau of Investigation began their investigation into HL Leasing, Fresno, California, which saw its founder John Otto committed suicide in May, 2009. Alleged claims of $132 million in leases to investors, primarily reported to be American Express Leases purchased from Key Corp., who took over the business leasing division.
Many had lost their entire savings, their retirement, their residences, and have not even been able to file a loss with the Internal Revenue Service as there has been no resolution as whether a fraud was committed or not. That UCC's do not exist nor that leases were never purchased from Key Corp. has not been brought to court.
A spokesman for the FBI told Leasing News he could not project or predict when a court action will be taken by the evidence being gathered, and the case is still "pending." He stated it is not the FBI's position to comment on cases still under investigation, and added this case was "complicated."
It appears the administration of HL Leasing was out of John Otto's residence in Southern California, and he employed two people and his wife was involved, it was reported.
The California Department of Corporations shows HL Leasing was incorporated in 2000 with Andy Fernandez as agent for service (he is reportedly the chief financial officer for Heritage Pacific Leasing, Fresno, California). It was not incorporated in California at the time of the agreements sent to investors
HL Leasing is not licensed as a California Financial Lender, although Heritage Pacific Leasing licensed 1996 as a dba of Manufacturers Acceptance Corporation. The loan agreement states the HL Leasing is licensed to conduct loans, but is incorrect. The entity was not licensed, according to a search by Leasing News.
California Department of Corporation HL Leasing:
http://leasingnews.org/PDF/Corporation_HL_Leasing.pdf
Heritage Pacific California Financial Division License:
http://leasingnews.org/PDF/Heritage_license.pdf

Previous HL Leasing Stories
http://www.leasingnews.org/Conscious-Top%20Stories/heritage_leasing.htm
[headlines]
--------------------------------------------------------------

NFS Leasing joins "Funder" "Funder Looking for Broker" lists

A -Accepts Broker Business | B -Requires Broker be Licensed
| C -Sub-BrokerProgram | D -"Private label Program" | E - Also "in house" salesmen
Specialist in Information Technology Equipment Finance
Funder List:
http://www.leasingnews.org/Funders_Only/Funders.htm

Funder looking for a broker:
http://www.leasingnews.org/Funders_Only/New_Broker.htm

[headlines]
--------------------------------------------------------------

*****Announcement***************************************

"Broker/Lessor" looking for broker business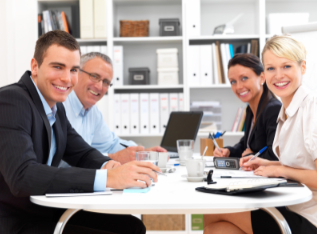 Leasing News is going to start a new list that will solely be for those in the leasing association category of "broker/lessor," who are companies that are not funders (50% or more of business is "full recourse" where they are responsible for the payments.)
There is no advertising fee or charge for a listing. They are "free." Leasing News makes no endorsement of any of the companies listed, except they have qualified to be on this specific list.
The requirements for "Broker/Lessors" seeking broker business are to be listed on the Leasing News "Broker/Lessor A" list:
http://www.leasingnews.org/Brokers/broker_Lessor.htm
with a complete listing (answer to questions) as well as answering these questions with a "Yes" or "No":
F-Requires Broker to be licensed---Certain states require all those involved in the leasing process be licensed. If you care to make a comment on this, then please add to your comment section.
G-Sub-Broker Program—Allows a broker to pay a broker who submits and/or works with the original broker to obtain credit, financial statements, negotiate, or assist in the obtaining of leasing documents and invoices.
H—Private Label Program—offers the broker or discounter a contract that allows them to put their name on it, primarily for marketing purposes.
Leasing News reserves the right to not list a company who does not meet these qualifications.
Send company name, contact/email or telephone number as well as a URL to attach or description to:
kitmenkin@leasingnews.org

*****Announcement***************************************
[headlines]
--------------------------------------------------------------

Sales Make it Happen --- by Adrian Miller
Want to End the Year With More Revenue? Here's How!
As salespeople we all start the year with lofty goals of increasing revenue. Yet, the reality is many, very talented professionals fall short of achieving their targets because they are simply not utilizing fundamental revenue-increasing strategies.
December is not the time to start scrambling for business. Now is the time to think differently, try a fresh approach and hopefully meet, or exceed your goals. The famous Albert Einstein quote "The definition of insanity is doing the same thing over and over again and expecting different results" certainly applies here. The same tired techniques are comfortable yet they will always bring the same disappointing results. Are you ready to reach your goals? Great! Here's what you need to do now:
Dig deeper into existing accounts.
Hey, they already know you and love you. You have credibility and demonstrated competencies. Mine the gold that's already within reach.
One way to do this is to begin with a little sleuthing. Peruse your account's company website on a regular basis. You can find valuable information by reading their press releases, company blog and other news items that are continually being updated on their site. Are there any new or upcoming projects that might require your products or services? What about mergers, acquisitions, or changes to their corporate structure? Have there been any new decision-makers hired recently? You might be surprised by the plethora of new opportunities that are prime for the picking. And you can out about them just by a little detective work and by simply, asking. (Many sales reps stop actively probing once they have landed an account and are servicing the business!)
Cross-selling is another way to dig deeper into your existing accounts. Never assume that a customer will only continue to buy what you've sold him or her. If you are not regularly introducing new products or services, you might be leaving potential business on the table that your competition just might take.
Become a strategic networker.
Develop a networking plan of action and follow through with your action steps. Screen events carefully and don't miss opportunities to make valuable connections. Set concrete networking objectives such as establishing a number of people to meet. Quantify the results of your networking efforts, and nix networking strategies that haven't been effective.
Initiate an effective touch point management program.
Falling off the radar screen is never excusable for a sales professional. There is excellent technology available to help you stay in touch. Email communications, especially those with value-added information or links, are well-received and take very little time to execute. Establish a set number of contacts that you can make each week and stick with the plan. Once you've lost contact with a customer, they're almost always gone for good, and for sure, you have to work harder to get them back. Business redevelopment is costly and unnecessary if you are diligent about staying in touch.
Refine your sales platform and value proposition.
Take a hard and critical look at your strengths, weaknesses, threats, and opportunities (SWOT). The market is not static, and you should be continually reevaluating your position in it. A SWOT analysis is not a one-time event!
Outsource all activities that cost you time and don't bring in or drive revenue.
It's an easy trap to fall into – devoting too much of your time to taking care of administrative and clerical tasks. The reality is if you're spending your time filing, you're taking away from your time that you could be generating sales. Work smart and outsource your non-sales tasks to someone who can assist you.
Adrian Miller
Adrian Miller Sales Training
www.theblatanttruth.com
www.adrianmiller.com
Sales Makes it Happen articles:
http://www.leasingnews.org/Legacy/index.html
[headlines]
--------------------------------------------------------------

Leasing Industry Help Wanted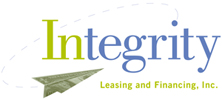 Min 1 year leasing exp., commission only
You should earn $65,000 plus first year,
work from our Boston Office or home office.
Mark Gallagher 781-636-0202 or markg@integrityleasing.com
Integrity Leasing and Financing Inc. started in 1998
and works directly with Vendors and Lessees.


3 years leasing exp., commission only first year or until quota met. You should earn $75,000 first year, work from
home office. Sandra Tieh, HR 512.458.1300 or stieh@onesourcefinancial.com

OneSourceFinancial.com
a OneWorld Business Finance Co-Op Member
Please see our Job Wanted section for possible new employees.

[headlines]
--------------------------------------------------------------

Representation and Warranty Follow-Up
by Christopher Menkin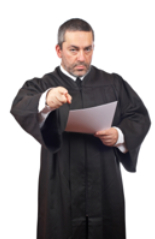 After the Friday edition with the article regarding four prominent attorneys discussing representation and warrants of brokers and lessors, primarily in reaction to the Allied Health Care Services alleged $87 million fraud, several attorneys contacted Leasing News, asking questions, looking for more information than appeared in the stories written.
It seems lawsuits have already began, and there are brokers who have arranged more than what Leasing News originally had reported from nine, fifteen, and one is at 25, and if I heard right, 50 of the course of ten years.
Many of the "reps and warranty" forms varied, but most appeared standard, not really aimed at the seriousness of the alleged fraud. Many had site inspections, mostly by QuikTrak. Whether that company has legal responsibility is not known, although in one case the site inspector reported the equipment as new (and it was not, and was sold as "used") and there were no serial number verifications on ones that were sent to Leasing News.
Whether the same Respirators were used over and over again for the site inspection is suspected. First, it was said due to Hippa Law they could not be inspected at the clients house, so they were all done at Allied's office. Several ex-employees said there were only fifty respirator patients, and perhaps 100 units. At $5,000 each for $87 million, where are the rest? Most likely they never existed.
In the FBI filing, it is obvious to me the "informant," who is not named as a defendant, is Bruce Donner, who owned Donner Medical Equipment, who explained had the deception worked ((Charles K. Schwartz would fax him the name of the funder, and he would draw up an invoice to the funder with a list of respirators that evidently never existed. (1))
The question of the value of the equipment or its due diligence is a serious one, as a quick check by Leasing News found not only obsolete, but the going price for retail, wholesale, and renting with the option to buy for a $1 at the end of the year. Then again the funders were like lemmings, following the pack blindly. Is that the fault of the broker/lessor?
In addition, many of those who referred these leases don't have the means to make the funder whole, whether payments will be made, compromises, negotiations, or bankruptcies are to follow is not known.
There are also some other issues as a number of the transactions were really sub-brokered. Meaning the original party sent to a "broker/lessor", who in turn then found a home. One such company, Tetra Corporate Services, Salt Lake City, Utah (TCS New Jersey, LP) took as many as it could get. There are others who did the same thing.
The enforcement of "reps and warrants" has been around a long time, but not in the high number that is happening today, nor in a time when a funder cannot afford to look the other way.
(1) FBI Complaint with Vendor confession:
http://leasingnews.org/PDF/FBI_Vendor_Confession.pdf

Four Prominent Attorneys on "Reps and Warrants"
http://leasingnews.org/archives/Oct2010/10_29.htm#warrants

Allied Health Care Services articles:
http://www.leasingnews.org/Conscious-Top%20Stories/allied_health.html

((click on ad to learn more))
(Leasing News provides this ad "gratis" as a means
to help support the growth of Lease Police)
[headlines]
--------------------------------------------------------------

Two new CLP's-Profiles: Harmon/LaChance-CLP Book Available

The Certified Lease Professional Foundation Newsletter announced two new CLP's

Kyle Gilliam, CLP
Arrest Equipment Finance
Located at Fort Smith, AR
(479) 573-1152
kgilliam@arvest.com

Mike Helder, CLP
First Star Capital
Located in Walnut Creek, CA
(952) 925-7978
mike@firststarcapital.com

Highlight in the November Newsletter:

An Interview with Brad Harmon, CLP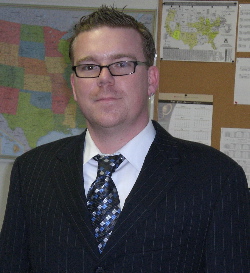 Brad Harmon, CLP
First Star Capital
How did you get your start in the equipment leasing and finance industry?
I was finishing up my senior year in college in 2000 when I accepted an internship at Balboa Capital. Although I had tremendously helpful mentors in their San Francisco office, I only stuck around for less than a year. It was the height of the dot com mania and VC funding was seemingly falling from the sky. Several people from the SF office left and formed a new leasing company that was backed by a well funded technology reseller and WMI Capital was born. I was one of the youngest people involved and had about a year of experience but I was bright eyed, hungry, and ambitious. When the dot com phenomena turned out to be a bubble, WMI lost its funding and we started looking at our options. I had a backlog of approvals and faith that my pipeline of deals would come to fruition so I negotiated a higher commission split and decided to stick with it and see what happened. Over the next five years I became a top producing Regional Account Manager and eventually Vice President. The company grew impressively during my tenure and things were going well, I felt it was time to move on and pursue my own vision.
I formed First Star Capital in March 2005. My current responsibilities include marketing, sales and managing the overall strategic direction of the company. We have grown to a full time staff of eight people and persevered with determination allowing us to accomplish a lot in our first five years. I earned my CLP in 2007 with the help of respected industry veteran Paul Knowlton. In late 2007, we were approached as an acquisition target by one of our favorite funding sources and after an extensive series of discussions we joined forces with Allegiant Partners in July 2008. Eleven years later I am running a growing company and although I am still an originator at heart, today my time is spent balancing executive management responsibilities with sales and origination requirements.
What are some of the biggest challenges in your day?
Trying to sustain the success of the past while battling our way through the great recession has been a significant challenge. However, I have always wanted First Star Capital to be bigger than just Brad doing deals. My responsibilities have expanded dramatically in recent years as I have become an employer, manager, and our team even jokes that I am the in-house psychologist. I also enjoy the challenge of managing the transitions between different frames of mind required for being an individual originator on our sales team and being the architect of a growing company — the strategy of building a stable foundation and designing & implementing the processes and procedures that will allow us to break through to new levels of success and national recognition in the competitive landscape. I am learning that it takes equal parts art and science. Along with a solid team dedicated to identifying and implementing best practices we are confident that we are on the right path.
If you could be a super hero, what would be your super power and why?

Since I was never a comic book fan this is a tough question to answer because I don't really know exactly what super powers are out there. I would be interested in creating my own super hero and my own super powers. Someone that could stop time — press pause on everything that is taking place and be in a suspended state that would allow me the opportunity to strategize in more detail than would be possible in real time.
If you could transport yourself anywhere instantly, where would you go and why?

I would transport myself back in time so that I could make some key investments with information that is available today. Knowing now that Apple's stock is valued at over $250 per share and I could have purchased it for $5 - $6 per share in the mid 1990's is pretty powerful information... with the help of time travel. If I were to have used my summer earnings from high school jobs to buy some Apple stock my personal financial situation would be in a stratosphere that I can only dream about today. That is my financial answer but if I could physically transport myself anywhere in the world instantly I would definitely be standing on the top of a peak in Alaska mentally debating the next perfect powder run.
CLP Spotlights
An Interview with Larry LaChance, CLP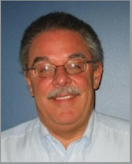 Larry LaChance
Bankers Capital
How did you get your start in the business of leasing?
In 1983, I sold my Arnold Bread Franchise and answered an ad and got into the Car Leasing Business. Did that for 9 months and decided I did not want to do this for the rest of my life BUT I was introduced to two guys who had just left a Leasing Company to go out on their own and asked me to join them in a sales capacity. I did that for a year and then one of the owners had to relocate to warmer climate and I ended up buying his 50% interest and I inherited a partner. That lasted until 1990 when me and my partner decided it was time for a divorce and that is when we split and I started Bankers Capital from scratch. Here I am 20 years later.
Basically I had NO background in Leasing or Financing. I started in my spare bedroom in my house with a phone and yellow pages and learned everything I know today, one deal at a time. Got involved in Leasing Associations and pick the brains of bankers and others who were successful and tried not to make the mistakes that others did that are no longer in the Industry.
What are one of things you enjoy most about your day?
The Best part of my day is when a Lessee truly appreciates you giving them a second chance and they say "Thank You' and they come back for more. Good repeat Customers are the best satisfaction this business has to offer. In today's challenging Lending Environment, Business Owners need a non-conventional Leander who will listen to their story and give them a Second Chance. That is what we specialize in. The most challenging part of the day is dealing with people who are past due and they avoid you or Lie to you. The worst thing they can do. I can deal with bad news; I just can't deal with any news or Lies. I bet on people every day. I've used the motto, Bet on the Jockey, not the horse.
What does your perfect day start with?
My perfect day starts with a Local Networking Event where I may meet an influential business person for future mutual benefit.
What type of music do you like listening to?
I Love listening to oldies back when music was music. Mostly 70's My growing up era.
In the movie about your life, who would you cast to play you?
Michael Douglas. Would the movie be a drama, a comedy, a romantic-comedy, action film, or science fiction? -Drama.
If you could be a super hero, what would be your super power and why?
I would love to be able to read minds. I feel I'm a pretty good judge of character. It is what I try to do every day. Get into people's head as to how they think and see if there is something in common with my thinking. If there is, the relationship is a Win-Win for both of us.
Would you like to share an interesting hobby or accomplishment?
I graduated from High School at 16 years old. Only have a high school diploma, no college degrees, no accounting or financial background before getting into this business. Everything I have learned over the last 25 years has been self taught, roll up your sleeves and the school of hard knocks. I have been Self Employed for myself since 16 years old when I bought my first business.

Release of NEW CLP Professional Handbook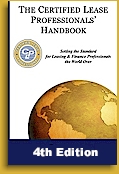 The 4th Edition of The Certified Lease Professionals' Handbook is NOW AVAILABLE for purchase. New chapters include Agriculture and Insurance with expanded sections on Lease Pricing and Asset Management - Collections. History, Classification and the Tax and Accounting chapters have also been updated to reflect the pending changes in the FASB and IASB Exposure Draft.
The book was originally written for leasing practitioners. It was the intention of the original authors to provide an in-depth action handbook for those already on a career path in leasing. Recognized leasing professionals were contacted and asked to write chapters in their areas of expertise and share their secrets of success.
This is an ideal text for business or finance student. It provides detailed information and tools for financial and investment managers, executives, accountants and business leaders. Whether you're a college student, entry level leasing associate, or an old pro, this book is a great resource. The Handbook may also be utilized as the cornerstone of a candidate's path toward achieving CLP designation.
For more information, please go here:
http://www.clpfoundation.org/toolbox/clp_handbook.php

November CLP Foundation Newsletter:
http://leasingnews.org/PDF/November10CLP.pdf
[headlines]
--------------------------------------------------------------

### Press Release ############################

Somerset Capital Group, Ltd. Purchases $22 Million Portfolio

Milford, CT, – Somerset Capital Group's Indirect Originations Group announces the acquisition of a $22 million middle market equipment lease portfolio from an independent Lessor. Due to a strategic shift, the unidentified Lessor was looking to monetize their leveraged and unencumbered lease portfolio to refocus efforts within the venture leasing space.

"The word is out… Somerset's ability to underwrite a diversified portfolio, not only from a credit perspective, but also from an asset standpoint, was one of the driving factors to properly price and ultimately be awarded this middle market portfolio. Not many companies have the breadth of experience and diverse product knowledge to price assets ranging from communication and IT to printing presses and machine tools" said Brian Stearney, EVP of the Indirect Originations Group.
Evan Bokor, President and CEO of Somerset added, "At the end of the day, it is about execution. Our staff of professionals combined with our strong liquidity provides us with the tools and resources to consider and to execute on the acquisition of a broad range of asset acquisition opportunities. The consummation of this transaction adds new customers and some solid assets to our portfolio and we expect to consummate similar transactions in the near future.
About Somerset Capital Group, Ltd.
Somerset was established in 1984 and offers equipment leasing and asset management solutions through operating lease, capital lease, and sale-leaseback products. Somerset maintains a staff of qualified professionals to handle, in house, all of the servicing functions. The company's primary operations are in the US with additional operations in Canada , Singapore and Taiwan.
Quinn Scullion
Vice President
Indirect Originations Group
Somerset Capital Group, Ltd.
(T) 315.446.5496
(F) 315.410.5519
(C) 315.481.1653
quinn.scullion@somersetcapital.com
Corporate Address:
Merritt Corporate Woods
612 Wheelers Farms Road, Milford, CT 0646

#### Press Release #############################
[headlines]
--------------------------------------------------------------

Classified ads—Software
Software: Edmonds, WA
Preferred Broker Solutions offers software support (also custom templates & reports) for the System 1 and CapitalStream Advantage products. Ask about our Web Application interface.
E-mail:support@pbs4u.com
All "Outsourcing" Classified ads (advertisers are both requested and responsible to keep their free ads up to date:
http://www.leasingnews.org/Classified/Outsourcing/Outsourcing.htm
How to Post a free "Outsourcing" classified ad:
http://www.leasingnews.org/Classified/Outsourcing/Outsourcing-post.htm

[headlines]
--------------------------------------------------------------

New Milford, Connecticut---Adopt a Dog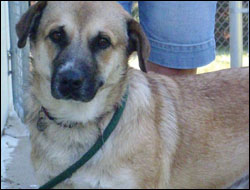 "SHORTY is a shepherd mix and we weren't sure of her other mix until all of the dogs started barking at the shelter. She howled like a basset hound! She is good with other dogs and loves kids. She is very good on a leash and is housebroken."
AWS ADOPTION PROCESS:
If you are interested in adopting an animal, please contact us in one of the following ways:
1. Telephone the shelter at (860) 354-1350
2. Visit the shelter during adoption hours (Tues: 11am - 7 pm; Wed-Sat: 11am- 2 pm)
3. Email us at animalwelfare.socty@snet.net
ANIMAL WELFARE SOCIETY, INC
8 Dodd Road
New Milford, CT 06776
860.354.1350
http://www.aws-shelter.org/Adopt.html

Adopt-a-Pet by Leasing Co. State/City
http://www.leasingnews.org/Conscious-Top%20Stories/Adopt_Pet.htm

Adopt a Pet
http://www.adoptapet.com/\



[headlines]
---------------------------------------------------------------

http://www.nytimes.com/2010/11/03/us/politics/03elect.html?hp



Sports Briefs----

Giants on Top at Last
http://www.nytimes.com/2010/11/02/sports/baseball/
02series.html?scp=2&sq=san%20francisco%20giants&st=cse

Decisive At-Bat Is Again Renteria's
http://www.nytimes.com/2010/11/02/sports/baseball/
02renteria.html?scp=1&sq=Edgar%20Renteria&st=cse

Harlem Learns Immortalizing Mays Isn't Easy
http://www.nytimes.com/2010/11/02/sports/baseball/
02mays.html?scp=1&sq=willy%20mays&st=cse

The 10 most disappointing NFL teams of 2010
http://sports.yahoo.com/nfl/blog/shutdown_corner/post/The-10-most-disappointing-NFL-teams-of-2010?urn=nfl-281851


"Gimme that Wine"

JLohr (my neighbor) wins American Winery of the Year
http://www.yourcaliforniashow.com/urca-news/californiawineries67restauratuer8tobehonoredwithtopawards

New Wineries Sprout Coast-to-Coast
http://www.winesandvines.com/template.cfm?section=news&content=80532&
htitle=New%20Wineries%20Sprout%20Coast-to-Coast
Debts unsatisfied, bank takes control of Kluge winery
http://www.c-ville.com/index.php?cat=1991704080566501&act=post&pid=12033010102318263

NY Grape harvest done; crop is fabulous, growers say
http://blog.syracuse.com/farms/2010/10/grape_harvest_done_crop_is_fab.html

A Sturdy Red for Winter
http://www.nytimes.com/2010/11/03/dining/03pour.html?_r=1&ref=dining
Texas vintners blend Mediterranean grapes and great harvest in hopes of helping $1.35 billion wine industry grow
http://www.dallasnews.com/sharedcontent/dws/bus/stories/DN-TXwine_31bus.ART0.State.Edition1.2493b73.html
Free Mobile Wine Program
http://leasingnews.org/archives/Feb2010/2_26.htm#mobile
Wine Prices by vintage
http://www.winezap.com
US/International Wine Events
http://www.localwineevents.com/
Winery Atlas
http://www.carterhouse.com/atlas/\
Leasing News Wine & Spirits Page
http://two.leasingnews.org/Recommendations/wnensprts.htm

[headlines]
----------------------------------------------------------------
This Day in American History
1493 - Christopher Columbus discovered the island of Dominica. Also on this day, the country became independent in 1978.
http://www.worldatlas.com/aatlas/namerica/crbmaps/dominica.htm
http://www.ndcdominica.dm/aboutus.htm
http://www.aschulze.net/pirates/columbus.htm
1655 -- Penobscot Indians in Maine are declared to be "enemies, rebels & traitors" to His Majesty, & bounties are offered to colonists for scalps: £40 British pounds for a male, £20 for females, and male children under 12. Girls under 12 were apparently worthless. On the side of the English it was a war of extermination, with standing bounties for scalps (or heads), increasing from five pounds in 1675 to forty pounds in 1703 for every scalp of a male above ten years, and at last in 1744 one hundred pounds for the scalp of every male above twelve years of age and fifty for that of a woman or child. Prisoners were sold as slaves (see Williamson). In 1706 Governor Dudley reported that he had not left an Indian habitation or planting field undestroyed. Shortly afterward it was estimated that one-third of the Abnaki had been exterminated by war, disease, or exposure within seven years
http://www.newadvent.org/cathen/11644a.htm
http://columbus.gl.iit.edu/dreamcity/00034011.html
1718-Birthday of John Montague, a day to recognize the inventor of the sandwich, John Montague, Fourth Earl of Sandwich, born at London, England. England's first lord of the admiralty, secretary of state for the northern department, postmaster general and the man after whom Captain Cook named the Sandwich Islands in 1778. A rake and a gambler, he is said to have invented the sandwich as a time-saving nourishment while engaged in a 24-hour-long gambling session in 1762. He died at London, England, Apr 30, 1792.
1741 - The Augusta County Regiment was organized on this date. Men from this regiment would fight under Lieutenant Colonel George Washington during the French and Indian War (1755-1763); again under Washington during the Revolutionary War (1775-1783); and under General Thomas "Stonewall" Jackson during the Civil War, where the regiment earned the nickname "Stonewall Brigade" it still carries today. Its descendant unit, the 116th Infantry, became part of the 29th Infantry Division in 1917 and saw heavy fighting with it in both world wars, including leading the assault wave on Omaha Beach on D-Day. In the War on Terror different battalions of the 116th Infantry, still part of the 29th Division, have served on missions ranging from guarding the perimeter (but not the prisoners) of Guantanamo Bay in Cuba to teaching soldier skills and combat tactics to the members of the newly organized Afghan army.
1793-Birthday of Stephen Fuller Austin, a principal founder of Texas, for whom its capital city was named, Austin was born at Wythe County, VA. He first visited Texas in 1821 and established a settlement there the following year, continuing a colonization project started by his father, Moses Austin. Thrown in prison when he advocated formation of a separate state (Texas still belonged to Mexico), he was freed in 1835, lost a campaign for the presidency (of the Republic of Texas) to Sam Houston (q.v.) in 1836, and died (while serving as Texas secretary of state) at Austin, TX, Dec 27, 1836.
1796 - John Adams was elected president. Adams's ascension to the presidency was neither automatic nor unanimous. Before achieving that high office, had to emerge victorious from America's first contested presidential election. Eight years earlier, in September 1787, the delegates to the Constitutional Convention had considered numerous plans for choosing a president.
1813 - American troops destroy the Indian village of Tallushatchee in the Mississippi Valley. US troops under Gen Coffee destroyed an Indian village at Talladega, Ala. The Creeks having assembled at the town of Tallasehatche, thirteen miles from the camp, the commander-in-chief dispatched Coffee, now promoted to the rank of brigadier-general, with one thousand men, with one-half of whom he was directed to attack the enemy, and with the other half to scour the country near the Ten Islands, for the purpose of covering his operations. Richard Brown, with a company of Creeks and Cherokees, wearing on their heads distinguishing badges of white feathers and deer's tails, accompanied the expedition. Fording the Coosa at the Fish Dam, four miles above the islands, Coffee advanced to Tallasehatche, surrounded it at the rising of the sun, and was fiercely met by the savages with whoops and the sounding of drums--the prophets being in advance. Attacking the decoy companies they were soon surrounded by the troops, who charged them with great slaughter. After a short but terrible action, eighty-four women and children were made prisoners, while the bodies of one hundred and eighty-six warriors were counted upon the field, where some women also perished.
1840-The first dental college was the Baltimore College of Dental Surgery, organized in Baltimore, MD, in 1839 and opened this day with five students. The faculty consisted of H. Willis Baxter, MD., professor of anatomy and physiology; Thomas E. Bond, Jr. M.D, professor of special pathology and therapeutics; Chapin Aaron Harris, MD, professor of practical dentistry, and Horace Henry Hayden, M>D, professor of dental physiology and pathology. The college is now the School of dentistry, University of Maryland, Baltimore.
1841- Isabella MacDonald Alden birthday: author of nearly 75 books in the religious mode, mainly for children. At her peak she sold more than 100,000 books a year. She was a staff member of several magazines.
http://www.gracelivingstonhill.com/aboutpansy.htm
http://www.writepage.com/others/alden.htm
1845- Edward Douglass White, Ninth Chief Justice of the Supreme Court, born at La Fourche Parish, LA. During the Civil War, he served in the Confederate Army after which he returned to New Orleans to practice law. Elected to the US Senate in 1891, he was appointed to the Supreme Court by Grover Cleveland in 1894. He became Chief Justice under President William Taft in 1910 and served until 1921. He died at Washington, DC, May 19, 1921.
1868 - Republican Ulysses S. Grant won the presidential election over Democrat Horatio Seymour. Schyuler Colfax was elected vice president. Grant's popular majority was a scant 306,000 out of 5,715,000 votes, although his margin in the electoral college count was 214 to 80. The black vote, which totaled over 700,000, decided the election for Grant.
1878-Birthday of William Cullen Bryant, American Poet (Thanatopsis), born at Cummington, MA. Died at New York, NY, June 12, 1878.
1887-Nathaniel S. "Nat" Fleisher, sportswriter born at New York, NY. Fleischer founded "The Ring" magazine in 1922, a publication generally regarded worldwide as "The Bible of Boxing." He served as editor and publisher, produced a record book and wrote over 50 boxing biographies and histories. Died at New York, NY, June 25, 1972. 1892 - In Laporte, Indiana, the first automatic telephone system to be successful was introduced. It was invented by Almond Strowger, who came up with the idea because non-automatic systems allowed his competitor to intercept his customers calls. Strowger's job? He ran a funeral parlor.
1890 - The temperature at Los Angeles, CA, reached 96 degrees, a November record for 76 years.
1896- African American John W.Hunter patents the portable weighing scales.
1907-Birthday of pianist Joe "Stride" Turner, Baltimore, MD. Died Montreuil, France, 21 July 1990
http://stridepiano.com/bios/gen1/turner.html
1903 -- Artist Lois Mailou Jones born Boston, Mass.
http://www.nku.edu/~diesmanj/jones.html
http://www.iniva.org/harlem/lois.html
1903 -- Walker Evans, American photographer born
http://www.cosmopolis.ch/english/cosmo8/walkerevans.htm
http://www.iub.edu/~iuam/exhibitions/fsa/fsaartists.html#evans
http://desires.com/1.6/Word/Reviews/Docs/evans.html
http://www.masters-of-photography.com/E/evans/evans_articles1.html
http://xroads.virginia.edu/~UG97/fsa/obj.html
1908 - Republican William Howard Taft was elected president, outpolling William Jennings Bryan. James S. Sherman was elected vice-president. The electoral vote was Taft, 321: William Jennings Bryant, Democrat of Nebraska, 162. The popular vote was Taft, 7,679,006: Bryan 6,409,106: Eugene V. Debs, Socialist candidate, 420,820: Eugene W. Chafin, Prohibition candidate, 252,682: Thomas L. Hisgen, Independence Party, 83,562: Thomas E. Watson, Populist, 28,131: August Gilhaus, Socialist Labor Party, 13,825. In congressional elections the Republicans held a 61-32 majority, the Democrats gaining one seat. In the House, which added five new seats, the Republicans lost three seats but maintained a majority, 219-172.
1908-Birthday of the fame Bronislau "Bronko" Nagurski, College Football Hall of Fame and charter member of the Pro Football Hall of Fame. Born at Rainy River, Ontario, Canada, he played football at the University of Minnesota, earning All-American honors at both tackle and fullback, and for the Chicago Bears. After retirement from football, Nagurski wrestled professionally. He died at International Falls, MN, Jan 7, 1990.
1911-The first Continuation school for adults established by a state government was the Racine Continuation School, Racine, WI, which opened this day to offer evening instructions to adults, as well as to children from 14 to 16 years of age who had permits to work.
1914- Nevada's men vote in women's suffrage six years before the national franchise was ratified, thanks in great part to Anne Henrietta Martin (B. 09-30-1875), who headed the history department at the University of Nevada. She took the leadership role in the campaign which gave Nevada women the vote. AHM was president of the militant National Woman's party, but joined Carrie Chapman Catt and Janna Addams in their Woman's Peace party. Her writings were published in the leading magazines of the day. AHM had been active with Emmeline Pankhurst in London, England, and was arrested for demonstrating there in 1910. Returning to Nevada, she led the state suffrage amendment to victory.
http://www.outlawwomen.com/AnneHenriettaMartin.htm
1916-The experimental playwrights theater opened in New York. The premiere featured three short plays: The Game, by journalist and social activist Louise Bryant; King Arthur's Socks, a comedy by Floyd Dell; and Bound East for Cardiff, a one-act play by then unknown playwright Eugene O'Neill. The November 3 production marked the New York debut of one the most influential American artists of the twentieth century. O'Neill, who wrote more than twenty full-length plays over the course of the next two decades, is credited with transforming American theater into a literary medium which, in its artistry, rivaled the best in American fiction and painting. He won four Pulitzer Prizes for his plays and remains the only American playwright to have received the Nobel Prize in Literature.
http://memory.loc.gov/ammem/today/nov03.html
1918-CHILES, MARCELLUS H. Medal of Honor
Rank and organization: Captain, U.S. Army, 356th Infantry, 89th Division. Place and date: Near Le Champy Bas, France, 3 November 1918. Entered service at: Denver, Colo. Birth: Eureka Springs, Ark. G.O. No.: 20, W.D., 1919. Citation: When his battalion, of which he had just taken command, was halted by machinegun fire from the front and left flank, he picked up the rifle of a dead soldier and, calling on his men to follow led the advance across a stream, waist deep, in the face of the machinegun fire. Upon reaching the opposite bank this gallant officer was seriously wounded in the abdomen by a sniper, but before permitting himself to be evacuated he made complete arrangements for turning over his command to the next senior officer, and under the inspiration of his fearless leadership his battalion reached its objective. Capt. Chiles died shortly after reaching the hospital.
1918-Birthday of Robert William Andrew "Bob" Feller, Baseball Hall of Fame pitcher, born Van Meter, IA, Nov 3, 1918.
1926-Tenor sax player Billy Mitchell born Kansas City, Mo.
http://www.beyondcoltrane.com/artist.cfm?name=Mitchell
http://www.billy-mitchell.com/pages/arrangements.html
1927 - Somerset VT was deluged with 8.77 inches of rain to establish a 24 hour record for the state.
1928-Birthday of harmonica player/bassist Little Cooper, Prattsville, AL
http//www.pricegrabber.com/search_getprod.php/masterid=524263401/ut=
0cea047573c75653
http://www.artistindex.de/artist/167054/EN/1
1933—Michael S. Dukakis birthday, former Governor of Massachusetts (D), 1988 presidential candidate, born Brookline, MA.
1936 - President Roosevelt was re-elected in a landslide that carried every state except Maine and Vermont over Republican challenger Alfred M. ``Alf'' Landon. Nance Garner was elected vice president. Congress became more than three-quarters Democratic in both houses. The electoral vote was Roosevelt, 523: Gov. Alfred M. Landon of Kansas, 8. The popular vote was Roosevelt, 27,751`,612: Landon, 16,687,913: William Lemke, Union Party, 891,858: Norman Thomas, Socialist, 187,342: Earl Broder, Communist, 80,181: Dr. D. Leigh Colvin, Prohibition candidate, 37,609: John W. Aiken, Social Labor Party, 12,729. The campaign was bitter. About 80% of the press opposed Roosevelt. IN congressional elections, the Democrats gained seven Senate seats, for a 76-16 majority, with four seats going to minor parties. In the House their majority was 331-89, with 13 seats going to minor parities.
1941 - The Glenn Miller Orchestra recorded the classic Jerry Gray arrangement of "String of Pearls" on Bluebird 78s. The recording had Bobby Hackett featured on trumpet.
1936-Woody Herman debuts as a bandleader at Roseland, Brooklyn.
1940-Birthday of guitarist Sonny Rhodes, Smithville, TX
http://www.sonnyrhodes.com/about.htm
http://www.orchardofhope.com/html/sonny_rhodes.html
http://www.vividpix.com/rhodes.htm
http://www.well.com/user/wellvis/rhodes.html
1945-Irvin Charles Mollison was sworn in and inducted as a judge of the U.S. Customs Court, becoming the first judge on the federal bench who was African American.
1946-MOWER, CHARLES E. Medal of Honor
Rank and organization: Sergeant, U.S. Army, Company A, 34th Infantry, 24th Infantry Division. Place and date: Near Capoocan, Leyte. Philippine Islands, 3 November 1944. Entered service at: Chippewa Falls, Wis. Birth: Chippewa Falls, Wis. G.O. No.: 17, 11 February 1946. Citation: He was an assistant squad leader in an attack against strongly defended enemy positions on both sides of a stream running through a wooded gulch. As the squad advanced through concentrated fire, the leader was killed and Sgt. Mower assumed command. In order to bring direct fire upon the enemy, he had started to lead his men across the stream, which by this time was churned by machinegun and rifle fire, but he was severely wounded before reaching the opposite bank. After signaling his unit to halt, he realized his own exposed position was the most advantageous point from which to direct the attack, and stood fast. Half submerged, gravely wounded, but refusing to seek shelter or accept aid of any kind, he continued to shout and signal to his squad as he directed it in the destruction of 2 enemy machineguns and numerous riflemen. Discovering that the intrepid man in the stream was largely responsible for the successful action being taken against them, the remaining Japanese concentrated the full force of their firepower upon him, and he was killed while still urging his men on. Sgt. Mower's gallant initiative and heroic determination aided materially in the successful completion of his squad's mission. His magnificent leadership was an inspiration to those with whom he served.
1948—"Dewey Defeats Truman." This headline in the Chicago Tribune notwithstanding, Harry Truman defeated Republican candidate Thomas E. Dewey for the US presidency. The results were not in until this day, but the election held on November 2 where Harry S. Truman was reelected president of the United States in a major political upset. Alvin W. Barkley was elected vice president. Political analysts and polls had predicted that Truman's Republican opponent, Gov. Thomas E. Dewey of New York would win. The electoral vote was Truman 304, Dewey 189. The popular vote was Truman 24,104,836; Dewey 21,969,500; Strom Thumond, States Rights Democrat, 1,169,312; Henry A. Wallace, Progressive,1,157,172: Normal M. Thomas, Socialist 132,138, and Claude A. Watson, Prohibition Party, 103,343. IN congressional elections, the Democrats gained nine Senate seats for a 54-42 majority. IN the House, they gained 75 seats for a 263-171 lead, with one seat going to a minor party
1950---Top Hits
Goodnight Irene - The Weavers
All My Love - Patti Page
Harbor Lights - The Sammy Kaye Orchestra (vocal: Tony Alamo)
I'm Moving On - Hank Snow
1952-Frozen bread was offered to stores by Arnold Bakers, Port Chester, NY. It was an invention of a local baker using the quick-freeze technology Clarence Birdseye of frozen food developed. My good friend Frank Dorsa, who owns many car washes and also makes wine "La Rusticana," father was the inventor of frozen waffles, pancakes and other products under the Eggo label, using the same process. 1953-Birthday of saxophonist Azar Lawrence, Los Angeles, CA
http://www.freeform.org/music/l/Azar_Lawrence.html
http://ubl.artistdirect.com/music/artist/bio/0,,457074,00.
html?artist=Azar+Lawrence
1956 - Love Me Tender, recorded by Elvis Presley, rocketed to the Number 1 slot on Billboard's pop charts, and stayed there for 5 weeks.
1956-Phillip "Phil" Sims, sportscaster, former football player, born Lebanon, KY, Nov 3, 1956.
1957 - Sun Records released Jerry Lee Lewis's Great Balls of Fire, backed with You Win Again. It became his biggest hit, reaching Number 2 on the pop charts, Number 3 on the rhythm and blues charts, and Number 5 on the country and western charts
1958---Top Hits
It's All in the Game - Tommy Edwards
Topsy II - Cozy Cole
Tom Dooley - The Kingston Trio
City Lights - Ray Price
1960 - On Broadway, the play, "The Unsinkable Molly Brown", opened. It would go on to become a theater standard in the United States and launched the career of its star Shirley MacLaine.
1962-A song called "He's A Rebel" topped the Billboard Hot 100, credited to The Crystals. In reality, the song was recorded by a trio known as the Blossoms, featuring lead singer Darlene Love. Phil Spector had hastily put the song together while The Crystals were out of town and put their name on the label because they had already had two top twenty hits with "There's No Other" and "Uptown".
1962 -- James Baldwin's "Letter From a Region in My Mind" (later titled in book form, The Fire Next Time, published in "The New Yorker." Baldwin warns that if Americans "do not now dare everything" to eradicate racism, the fulfillment of that Biblical prophecy would occur. "God gave Noah the rainbow sign/ No more water, the fire next time."
http://www.africawithin.com/clarke/alienation_of_james_baldwin.htm
1964-The first year when citizens of the District of Columbia could vote in a presidential election. Residents of Washington, DC, went to the pools to choose between Democrat Lyndon Baines Johnson and Republican Barry Goldwater. Johnson received 85.6 percent of their votes.
1964 - Lyndon B. Johnson was elected United States president by a huge margin over Barry Goldwater. Sen. Hubert Horatio Humphrey was elected vice president. The electoral vote was Johnson, 486: Sen. Barry M. Goldwater, Republican, 52. The popular vote was Johnson, 43,126,506: Goldwater, 27,176,799. In congressional elections, the Democrats gained one Senate seat for a 68-32 majority and 37 House seats for a 295-140 majority.
1964- Philadelphia voters approve $25 million dollars to build a new sport stadium.
1965-- In an unanimous vote, Sandy Koufax (26-8, 2.04, 382) wins Cy Young Award. The Dodger southpaw also received the honor in 1963 and will be named again next season.
1966---Top Hits
96 Tears - ?(Question Mark) & The Mysterians
Last Train to Clarksville - The Monkees
Poor Side of Town - Johnny Rivers
Open Up Your Heart - Buck Owens
1969-Public Television debuts: a string of local educational TV channels united on this day under the Public Broadcasting System banner. Today there are 348 PBS stations.
1974- U.S. Representative Harold Eugene Ford Sr. became the first African American from the state of Tennessee to be elected to Congress and served from 1975 until his retirement in 1997. His son Harold Ford, Jr. was also the first African-American in U.S. history to succeed his father in congress
http://www.nwbm.org/school/info/blackhist/hford.htm
http://www.time.com/time/nation/printout/0,8816,397281,00.html
1974---Top Hits
You Haven't Done Nothin - Stevie Wonder
You Ain't Seen Nothing Yet/Free Wheelin' - Bachman-Turner Overdrive
Jazzman - Carole King
I Overlooked an Orchid - Mickey Gilley
1977- by an act of the U.S. Congress, women who trained airmen in World War II and transported planes to England (unarmed) were finally granted veteran's benefits after seeking them in vain for 34 years. The air force considered them civilians and blocked any veteran benefits for the Women's Air Force Service Pilots (WASPS) headed by the undisputed greatest pilot of them all, Jacqueline Cochran. In 1974, the National Organization for Women (NOW) joined in the campaign to get full military honors and benefits for the WASPS who flew 50 million miles during World War II. Thirty-nine lost their lives on duty. The women, among other things, towed the targets that rookie flyboys used live ammunition to shoot at. They weren't always accurate. The women received no military benefits and even their burial expenses were paid for by their families.
The women received no military retirement, medical, or educational benefits that all men in WWII received, even those men who never left the U.S. or were in safe posts and never in any danger. On May 22, 1979, the surviving WASPS - fewer than 800 - finally received official military status from the Defense Department.
1979 - 63 Americans were taken hostage at the US Embassy in Teheran, Iran. The overthrow of Muhammad Reza Shah Pahlevi of Iran by an Islamic revolutionary government earlier in the year had led to a steady deterioration in Iran-U.S. relations. In response to the exiled shah's admission (Sept., 1979) to the United States for medical treatment, a crowd of about 500 seized the embassy. Of the approximately 90 people inside the embassy, 52 remained in captivity until the end of the crisis. President Carter applied economic pressure by halting oil imports from Iran and freezing Iranian assets in the United States. At the same time, he began several diplomatic initiatives to free the hostages, all of which proved fruitless
1981-African American Thurman L Milnet elected mayor of Hartford CT
1982---Top Hits
Who Can It Be Now? - Men at Work
Eye in the Sky - The Alan Parsons Project
I Keep Forgettin' (Every Time You're Near) - Michael McDonald
Close Enough to Perfect – Alabama
1987 - Twenty-one cities, mostly in the Ohio Valley, reported record high temperatures for the date. The afternoon high of 80 degrees at Columbus OH was their warmest reading of record for so late in the season. Showers and thundershowers associated with a tropical depression south of Florida produced 4.28 inches of rain at Clewiston in 24 hours.
1987- the growing acceptance of women as political leaders was indicated by the re-election of Kathy Whitmire as mayor of Houston, TX, and the elections of mayors Annette Strauss of Corpus Christi, TX, Betty Turner of Charlotte, NC, and a black woman Carrie Saxon-Perry of Hartford, CT.
1989 - Cold weather prevailed in the central U.S. Six cities in Texas, Minnesota, and Michigan, reported record low temperatures for the date. The low of 7 above zero at Marquette MI was their coldest reading of record for so early in the season.
1990---Top Hits
Ice Ice Baby - Vanilla Ice
Love Takes Time - Mariah Carey
Giving You the Benefit - Pebbles
You Lie - Reba McEntire
1992-New Unuit Territory Approved. Canada's Inuit people voted to accept a federal land-claim package granting them control over a new territory. Nunavut, to be carved out of the existing Northwest Territories by 1999. The voting on Nov 3-5, 1992, indicated that 69 percent of the 9,648 eligible Inuit voters accepted the settlement. In exchange for the new territory, approximately 135,000 square miles, the Inuits gave up their rights to a territory of 775,000 square miles.
1992 - Bill Clinton was elected as the 42nd president of the United States, defeating President Bush. Sen. Al Gore, Jr. was elected vice president. Bill Clinton defeated the 'Republican candidate, President George Bush by 370 to 168 electoral votes. Independent candidate H. Ross Perot received no electoral votes. The popular vote was Clinton, 43,728,375: Bush, 38,167,416: and Perot, 18,237,237. The Democrats held their 57-43 majority in the Senate. In the House the Democrats lost nine seats but retained a majority of 259-175, with one independent.
1992-Carol Mosely Braun, a Democrat from Chicago, IL became the first African-American woman to be elected a US Senator.
1995- Hootie and the Blowfish reach an out-of-court settlement with Bob Dylan for an undisclosed amount after courts rule the adult alternative powerhouse of a group lifted lyrics from Dylan's "Tangled Up In Blue" for their recent hit "Only Wanna Be With You."
1997-Bill Shoemaker, the winningest jockey in history and a successful trainer, after his riding career ended, retired from horse racing at the conclusion of the Oak Tree meeting at the Santa Anita race track. Shoemaker rode 8,833 winners and won over $41 million in purses. After his last ride on Feb 3, 1990, he turned to training. This second career was interrupted by an automobile accident in 1991 that left him paralyzed from the neck down. He returned to work after five months of rehabilitation and landed in the winner's circle just two days later.
1998 - Minnesota elected former pro-wrestler Jesse Ventura as its governor.
2001- In Game 6, the Diamondbacks get 21 hits in the first six innings against the Yankees to set a record for hits in a World Series game. The previous record of 20 was established by the 1921 Giants (Game 3 vs Yankees) and the 1946 Cardinals (Game 4 vs Red Sox).
[headlines]
--------------------------------------------------------------
Baseball Poem
"IF"
by Rudyard Kipling
If you can keep your head when all about you
Are losing theirs and blaming it on you;
If you can trust yourself when all men doubt you,
But make allowance for their doubting too;
If you can wait and not be tired by waiting,
Or, being lied about, don't deal in lies,
Or, being hated, don't give way to hating,
And yet don't look too good, nor talk too wise;
If you can dream - and not make dreams your master;
If you can think - and not make thoughts your aim;
If you can meet with triumph and disaster
And treat those two imposters just the same;
If you can bear to hear the truth you've spoken
Twisted by knaves to make a trap for fools,
Or watch the things you gave your life to broken,
And stoop and build 'em up with wornout tools;
If you can make one heap of all your winnings
And risk it on one turn of pitch-and-toss,
And lose, and start again at your beginnings
And never breath a word about your loss;
If you can force your heart and nerve and sinew
To serve your turn long after they are gone,
And so hold on when there is nothing in you
Except the Will which says to them: "Hold on";
If you can talk with crowds and keep your virtue,
Or walk with kings - nor lose the common touch;
If neither foes nor loving friends can hurt you;
If all men count with you, but none too much;
If you can fill the unforgiving minute
With sixty seconds' worth of distance run -
Yours is the Earth and everything that's in it,
And - which is more - you'll be a Man my son!
Rudyard Kipling (1865-1936)
Kipling is said to have written the poem 'If' with Dr Leander Starr Jameson in mind, who led about five-hundred of his countrymen in a failed raid against the Boers, in southern Africa. The 'Jameson Raid' was later considered a major factor in starting the Boer War (1899-1902).
--------------------------------------------------------------

SuDoku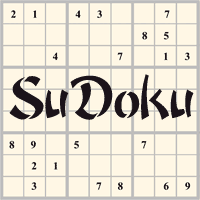 The object is to insert the numbers in the boxes to satisfy only one condition: each row, column and 3x3 box must contain the digits 1 through 9 exactly once. What could be simpler?
http://leasingnews.org/Soduku/soduko-main.htm
--------------------------------------------------------------

Daily Puzzle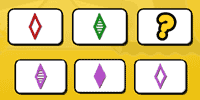 How to play:
http://www.setgame.com/set/puzzle_frame.htm
Refresh for current date:
http://www.setgame.com/set/puzzle_frame.htm
--------------------------------------------------------------


http://www.gasbuddy.com/
http://www.gasbuddy.com/GB_Map_Gas_Prices.aspx
http://www.gasbuddy.com/GB_Mobile_Instructions.aspx
--------------------------------------------------------------

Weather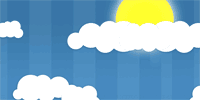 See USA map, click to specific area, no commercials
--------------------------------------------------------------

Traffic Live---
Real Time Traffic Information
You can save up to 20 different routes and check them out with one click,
or type in a new route to learn the traffic live
--------------------------------