3 years leasing exp., commission only first year or until quota met. You should earn $75,000 first year, work from
home office. Sandra Tieh, HR 512.458.1300 or stieh@onesourcefinancial.com

OneSourceFinancial.com
a OneWorld Business Finance Co-Op Member
Friday, November 5, 2010

Today's Equipment Leasing Headlines

Correction: Wrong Tetra Named
Classified Ads---Senior Management
Cartoon—Why
More Layoffs at LEAF Financial
Cartoon---Cret DeMent
Now handling lease applications
Leasing Business Improvement
by Christopher Menkin
Cartoon---Golden Oldies
Classified Ads---Help Wanted
New Hires---Promotions
Orion Financial to Service Banner Bank
Megamind/Inspector Bellamy
Fernando Croce Movie/DVD Reviews
Scott Pilgrim vs. the World/Paths of Glory/Dark Star
Walla Walla, Washington---Adopt-a-Dog
Leasing Industry Attorneys
News Briefs---
Tyco's Dennis Kozlowski House Goes to Auction
More Starbucks workers gloomy about cutbacks
Broker/Funder/Industry Lists | Features (collection)
Top Ten Stories Chosen by Readers | Top Stories last six months
You May Have Missed---
California Nuts Briefs---
Sports Briefs---
"Gimme that Wine"
This Day in American History
Baseball Poem
SuDoku
Daily Puzzle
GasBuddy
Weather, USA or specific area
Traffic Live----

######## surrounding the article denotes it is a "press release" and was not written by Leasing News nor information verified, but from the source noted. When an article is signed by the writer, it is considered a "by line." It reflects the opinion and research of the writer. It is considered "bias" as it is the writer's viewpoint.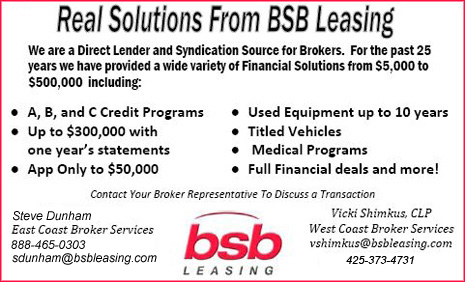 [headlines]
--------------------------------------------------------------

Correction: Wrong Tetra Named
In Wednesday, November 3, 2010 edition article: Representation and Warranty Follow-Up the name of a company was not correct. It was an error on the writer's part as the Allied Health documentation had the correct name, but not the article itself. In proofing, the error was not caught by the editor. It was corrected on line when brought to Leasing News' attention by a reader:
"There are also some other issues as a number of the transactions were really sub-brokered. Meaning the original party sent to a "broker/lessor", who in turn then found a home. One such company, Tetra Corporate Services, Salt Lake City, Utah (TCS New Jersey, LP) took as many as it could get. There are others who did the same thing."
While the correction was being made on line, Leasing News received the following e-mail: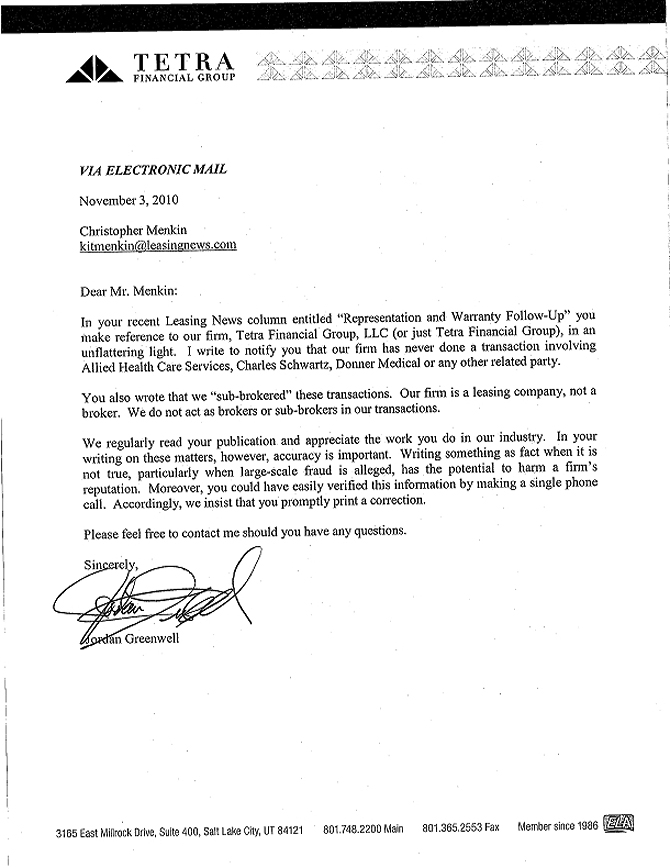 Leasing News apologizes for the error.
Kit Menkin, editor

Representation and Warranty Follow-Up
by Christopher Menkin
http://leasingnews.org/archives/Nov2010/11_03.htm#followup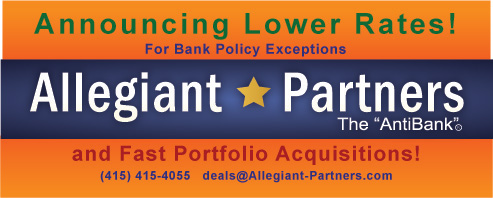 [headlines]
--------------------------------------------------------------

Classified Ads---Senior Management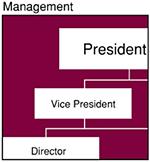 (These ads are "free" to those seeking employment or looking to improve their position)

Europe
25+ yrs exper. management roles Chase, AT&T Capital, Heller Financial, SFS. Develop biz from "scratch to success". Looking for challenging & pioneering job.
Email: frans@alliedproperty.net
Philadelphia, PA
27 yrs. exp. sales, ops., credit, strategy, P&L mngmet. Most recently created & executed the biz plans for 2 highly successful Bank-owned small ticket leasing subsidiaries.
email: mccarthy2020@comcast.net
Philadelphia Metro Area - 30 Years experience Healthcare sales/ management- 3 years experience newly create "small-ticket" healthcare division.
Good success - Mitch Utz
215-460-4483
Email: mitutz@msn.com


Southern CA
20 years exp. as hands-on leasing CFO, managing accounting, treasury, FP&A, including securitizations, Great Plains/FRx, budgets, risk management. MBA. Also available as interim Controller/CFO, consultant.
Email: leasecfo@gmail.com



Free Posting for those seeking employment in Leasing:
http://www.leasingnews.org/Classified/Jwanted/Jwanted-post.htm
All "free" categories "job wanted" ads:
http://www.leasingnews.org/Classified/Jwanted/Jwanted.htm

[headlines]
--------------------------------------------------------------

[headlines]
--------------------------------------------------------------

More Layoffs at LEAF Financial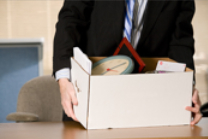 Bob Hunter, Executive Vice President of Sales & Marketing leaves LEAF Financial, Philadelphia, Pennsylvania....was he asked to go or just realized his salary without any sales commission isn't enough to live on? He also was on the executive committee, involved in all decisions and the "face" of LEAF Financial. The scuttlebutt is he was kicked out. He never liked Leasing News, anyway.
Bill Conway laid off, Vice-President of Credit... Colleen White, Director of Operations laid off, too...
A senior executive told employees: ..."the worse is behind us....we will get new funding sources"....but since they can't sell any Funds, the ex-President of MERIT is now a customer service phone assistant…fielding calls from all the holders of those past LEAF Funds I, II and III....who want to cash in.
Lines of credit come in at 85%...but where does LEAF have money to pay for the rest?
The only staff group not downsized: Collections and Litigation headed by Jim Grant. But hey, even his wife was laid off, who was senior operations manager…"That's cold!" Leasing News was told by an insider.
2009 SEC LEAF filings showed 377 employees; February down to 271; reportedly to 113 in July, closes down LEAF Specialty, 80 in Missouri, add the recent cuts---so what employees are left---collectors?
CEO Crit DeMent has been working his way up the ladder at the Equipment Leasing and Finance Association, now Chairman-elect. The question is what company will he be working for when he becomes chairman. Rumor is right now he is personally taking leasing applications from prospective lessees, while looking for money to fund what every he can approve.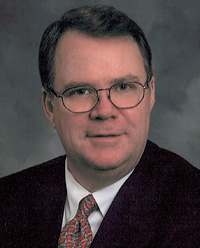 Crit DeMent, Chairman, CEO, LEAF Financial Corporation
What comes around, goes around.
Perhaps DeMent is beginning to learn how the executives and employees of companies who he bought in the last few years felt: Lucky Jim Harris of ALLCO retired March, 2005, when his company was purchased, and employees were eventually all let go; LEAF Third Party Funding in Southern California was purchased and employees let go (Paul Menzel, CLP, now president of Financial Pacific, Washington, he really lucked out); NetBank Financial, changed to Lease Specialty Finance, bought and sold, then closed this year (Dwight Galloway at last count was "unemployed," but his staff was starting First Trillion, and time will tell about this in today's marketplace); the only operation still going was from the purchase in November 26, 2007 LEAF Financial purchase Dolphin, Missouri, from Lehman Brothers Bank for about $167 million. Purportedly the unit works independent and is heavily into copier leasing; perhaps that is why they are doing so well.
Previous LEAF articles:
http://www.leasingnews.org/Conscious-Top%20Stories/leaf_resource.html
[headlines]
--------------------------------------------------------------

Cartoon---Cret DeMent now handling lease applications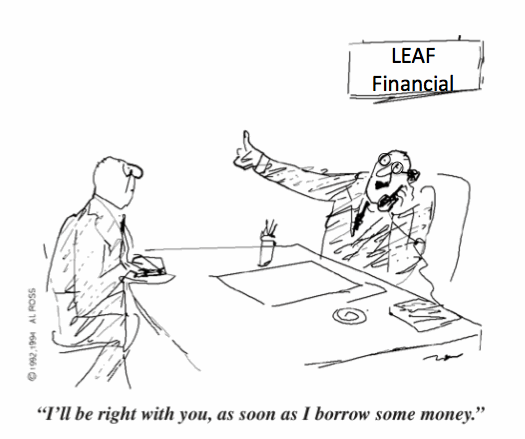 [headlines]
--------------------------------------------------------------

Leasing Business Improvement
by Christopher Menkin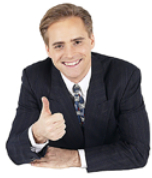 Feedback from brokers, lessors, and funders indicates an increase in business, including better quality applications. The subprime market appears to always be there, but what has been lacking is the demand by better credits.
In the reporting of banks third quarters, it is noticeable that they have not been lending, but the trend has been in the opposite. Even in the used equipment marketplace from "off lease" Equipment, losses have fallen off, and as Ed Castagna has reported, the bad fruit has fallen from the trees. He says the used equipment market will see an increase in prices, not a decrease as there is less used equipment available.
In looking at the figures from the SEC filings of banks and publically held leasing companies, leasing numbers have been decreasing compared with the last year, not increasing. The good news has been so has the "losses." Many of the banks have gotten out of leasing, citing the losses and other problems. The reality is they also have been having these problems in other divisions. Leasing is not the only division that has been down.
The press releases from the financial and bank companies have been written to sell stock, so they emphasize all the good qualities. Some of them have been excellent, such as US Bank, where Richard K. Davis Chairman, President and Chief Executive Officer, should put the graphics in a frame in his office, or at least the hallway, as they are works of "art." No sarcasm, as they really are very attractive. It is American Nouveau Art.
The stock analyst who participate in the telephone calls, especially regarding financial and leasing companies seem to look more at the delinquency ratio's than anything else. It is my personal experience that the telephone conference calls are orchestrated with the favorite stock analyst getting the first play. I gave up on the Marlin telephone conferences as I was never called (I wonder why?)
The point is many of the financial writers and analysts do not know how to read a financial statement, rely on the public relations, the press release, and emphasize things that are more common sense than a Greg Steffes at Bank of the West would read in the numbers.
One of the problems with the banks is the leasing numbers are consolidated, so you see one foot in an ice bucket and the other in a raging fire, so it looks like its all under control.
First, wait for the SEC filing. Most of the entities have this ready, but wait until the press release is issued and a telephone conference ready. To get to this point, they have to have the SEC filing, but often delay it. Marlin Business Service is a master at this.
In a bank statement, the loss numbers do have meaning, as the stock analyst realize, but besides the footnotes (that are always the key to any financial statement) is the list of loans by assets by the last three quarters and year end. You can see the categories that the bank is interested in, what they are exiting, and what they want to grow. Unfortunately what I have observed is cutting back in all categories (land and construction loan down is a given, as well a residential loans).
In most that have been reported here by Leasing News, all the categories are down. Some banks have certain categories down more than others. They report it is the "demand." They mean the demand by good credits, and that is where the debate begins. In the old school, a good loan was one that paid out. Late charges were a "profit.''
I labeled the down side in loan activity at Key Corp. as "timid." Some would say it was "careful," but in reality, all loans should be made "carefully." The confidence was not there. The banks have become "timid." They had the cash. They hopefully had the talent to tell a loan that would pay out and one that would not. But they were "timid" to ask the better credits, and what happens, when you take the poor credits, that's what you begin to attract. Nothing wrong with that, as long as your yield and collection operation is set up for it. But if the margin is not there, better start looking for employment elsewhere.
The economy is coming back. We have been through a period of "survival of the fittest." If you are pessimistic, that's the way your business will wind up. If you weathered the storm, stand by as good times are on their way back. It might be a Merry Christmas!
[headlines]
--------------------------------------------------------------

[headlines]
--------------------------------------------------------------

Leasing Industry Help Wanted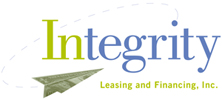 Min 1 year leasing exp., commission only
You should earn $65,000 plus first year,
work from our Boston Office or home office.
Mark Gallagher 781-636-0202 or markg@integrityleasing.com
Integrity Leasing and Financing Inc. started in 1998
and works directly with Vendors and Lessees.


3 years leasing exp., commission only first year or until quota met. You should earn $75,000 first year, work from
home office. Sandra Tieh, HR 512.458.1300 or stieh@onesourcefinancial.com

OneSourceFinancial.com
a OneWorld Business Finance Co-Op Member
Please see our Job Wanted section for possible new employees.

[headlines]
--------------------------------------------------------------

New Hires---Promotions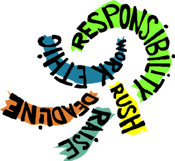 Shawn Arnone has joined EverBank Commercial Finance, Parsippany, New Jersey, as senior vice president for Business Development, managing the business development operations. Previously he held senior business development roles at Direct Capital, US Express Leasing and CIT Group, Inc. He has also served as a vice president at Key Equipment Finance, and in sales and management positions at Citicapital, Copelco Capital, and Canon Financial Services. Arnone is an active member of the Equipment Leasing and Finance Association and has served on the Captive and Vendor Finance Business Steering Committee. •City University of New York-Baruch College - Zicklin School of Business •North Bergen High School •St. Peter's College
http://www.linkedin.com/pub/shawn-arnone/6/563/519

Richard Barret has been appointed to be in charge of Huntington Equipment Finance, Columbus, Ohio direct business aircraft financing segment, specializing in corporate and business aviation finance. He previously was with RBS Asset Finance.
http://www.linkedin.com/pub/richard-barret/17/661/bb9

Kip Curran has been appointed to be in charge of Huntington Equipment Finance, Columbus, Ohio, rail financing segment, specializing in providing long-term tax and non-tax financial solutions to class one railroads, railcar operators, and shippers. Previously he was a specialist in rail finance with LaSalle National Leasing Corp. and Maxus Leasing Group.
http://www.linkedin.com/pub/kip-curran/9/468/83a

Jim Jenkins has been named National Sales Manager of SunTrust Equipment Finance & Leasing Corp., Atlanta, Georgia. He will be based in Towson, Maryland. Most recently he led the global captive finance business of Sun Microsystems Inc., the internal leasing and finance organization responsible for helping businesses acquire Sun technology. Prior to his 14-year association with Sun Microsystems Global Financial Services, he held various leadership positions with increasing responsibilities in sales, business and program development, and global sales management with GE Capital, Comdisco, Northern Telecom Finance Corp., and US Leasing Corporation. Towson University BS, Marketing and Finance
http://www.linkedin.com/pub/jim-jenkins/5/a51/305

Michael Labrum has been appointed to be in charge of Huntington Equipment Finance, Columbus, Ohio, lender finance segment, providing highly structured debt facilities and full banking services to specialty asset finance and leasing companies. He previously led PNC's Lender Finance business segment as Managing Director/Senior Vice President; Vice President First Union; Vice President CoreStates Bank. Rutgers, The State University of New Jersey-Camden MBA, Finance 1988 – 1990; La Salle University - School of Business Administration B.S./B.A., Finance, Spanish, Int'l. Relations 1978 – 1982; University of Madrid, Madrid, Spain Junior Year Abroad Program
http://www.linkedin.com/pub/michael-labrum/b/295/143


Brian Madison as senior vice president of U.S. vendor alliances for Key Equipment Finance, Superior, Colorado. He is responsible for ongoing strategic leadership of Key Equipment Finance's U.S. vendor commercial and government organizations. Prior he was with Microsoft, where he was the general manager of Microsoft Financing. Previously, he was managing director of global product management for Citigroup's CitiCapital Commercial Finance group, as well as managing director for business technology finance. This followed his position as president of Mellon US Leasing. Madison also held business development, marketing and sales positions for GE Capital's Vendor Financial Services group and was district manager for Tokai Financial Services. •University of Washington, Michael G. Foster School of Business
http://www.linkedin.com/pub/brian-madison/2/81/9a2

Manny Rogosich was hired as Senior Vice President of Marketing and special projects for Irontrax, LLC, Cleveland, Ohio. He previously spent 19 years as the Senior Vice President of Marketing at Nassau Asset Management.
http://www.linkedin.com/pub/manny-rogosich/0/8b8/311

[headlines]
--------------------------------------------------------------

### Press Release ############################
Lease Portfolio Service Contract Awarded to Orion First Financial by Banner Bank

-Gig Harbor WA, Orion First Financial announced that it has been awarded a servicing contract from Banner Bank for a portfolio of approximately 500 equipment lease and loan contracts valued at just under $8MM. The portfolio consists of contracts with a variety of small businesses located across the country.
Orion First Financial, located in Gig Harbor WA, is a highly regarded independent servicer for the equipment finance industry.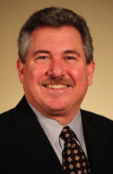 David T. Schaefer, founder and President of Orion First Financial.
"We were gratified to be awarded this service contract by Banner Bank, considering the Bank's standards for service quality, their rigorous review of our capabilities, and the complexities of this particular portfolio of contracts." said David T. Schaefer, founder and President of Orion First Financial.
Portfolio servicing was transferred to Orion effective June 30, 2010 after Banner Bank concluded their search for a servicer that would achieve superior results at a low cost.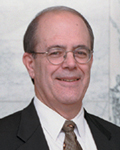 Richard B. Barton
Executive Vice President
Chief Lending Officer
"Using Orion as a servicer was a logical choice for Banner Bank as they are a Washington based company with nationwide servicing capabilities" said Rick Barton, Executive Vice President and Chief Credit Officer of Banner Bank.
Orion First Financial has been providing exceptional servicing for leading bank and non-bank equipment leasing portfolios since 2001. Orion differentiates itself from other servicing companies through the collective experience and expertise of its staff, using proven management processes to minimize portfolio delinquencies and reduce losses for maximum profitability. Orion combines expert staffing and procedures with state of the art technology, to deliver optimum portfolio profitability while ensuring that their clients' finance customers receive respectful, professional service at every stage of the relationship. More information about Orion First Financial can be found at www.orionfirst.com.
Banner Bank has been a vital and growing part of the Northwest banking community since being founded in 1890. Banner is a Washington state chartered commercial bank and a subsidiary of Banner Corporation, a $4.6 billion bank holding company. Headquartered in Walla Walla, Washington, Banner began expanding its service area throughout the Pacific Northwest in the 1960s. Today, they operate 89 full service branches and 7 loan offices serving 29 counties in Washington, Oregon, and Idaho with a full range of deposit services and business, commercial real estate, construction, residential, agricultural and consumer loans. More information about Banner Bank is available at www.bannerbank.com.
Jim Brady
Orion First Financial, LLC
Toll Free: 888-705-8778 x 1097 Direct: 253-857-9646
www.orionfirst.com
#### Press Release #############################

[headlines]
--------------------------------------------------------------

Fernando's View
By Fernando F. Croce

Animated laughs ("Megamind") and Gallic suspense ("Inspector Bellamy") rule theaters this weekend, while DVD releases include past and future cult movies ("Dark Star," "Scott Pilgrim vs. The World") and the re-issue of an all-time classic ("Paths of Glory").
In theaters: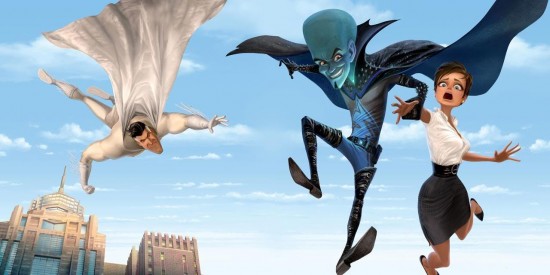 Megamind (Paramount Pictures): On the heels of the year's "Toy Story 3" comes another first-rate animated feature from the team behind the hilarious "Madagascar" movies. Taking a humorous page from the original "Superman" films, the plot follows the rivalry between two very different visitors from another planet, the dashing and handsome Metro Man (voiced by Brad Pitt) and the big-brained but comically frustrated Megamind (Will Ferrell). Becoming a bumbling villain while Metro Man grows into the world's most beloved defender, Megamind decides to take over the city. But will the takeover consolidate his status as super-foe, or will they convince him to use his powers for good instead of evil? Featuring fast-paced laughs from a cast that also includes Jonah Hill and Tina Fey, it's a great time for kids and parents alike.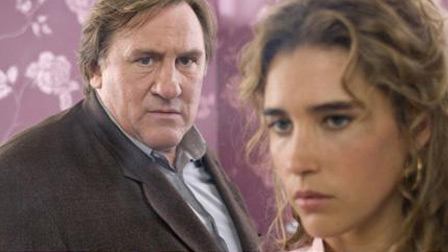 Inspector Bellamy (IFC): Long regarded as "the French Hitchcock," the late Claude Chabrol offers one final bit of highly civilized suspense with this tasteful whodunit. The main character is one Inspector Bellamy (Gerard Depardieu), a famous investigator who's taking some time off from the Parisian bustle with his wife (Marie Bunel) in rural France. Of course, the seasoned detective can't avoid puzzles for long, and in no time he's investigating an enigmatic client (Jacques Gamblin) who insists that he's killed a local businessman. The findings of the case alternate with Bellamy's thorny relationship with his troubled brother (Clovis Cornillac), whose arrival in town promises to trigger even more trouble. Deftly mixing mystery and character study, Chabrol reminds viewers once more of why he was for decades cherished as a craftsman and artist.

New on DVD: The release of "Inspector Bellamy" marks a perfect occasion to pay tribute to Claude Chabrol (1930-2010), who recently passed away, leaving behind five decades of high quality work. Some choice chillers available at Netflix: "Les Bonnes Femmes" (1960), "The Unfaithful Wife" (1969), "This Man Must Die" (1970), "Violette" (1978), "A Story of Women" (1988), and "La Ceremonie" (1995).
New on DVD: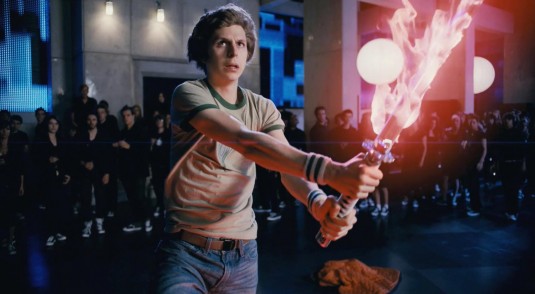 Scott Pilgrim vs. the World (Universal Pictures): Edgar Wright, the young director responsible for such fan favorites as "Shaun of the Dead" and "Hot Fuzz," is just the right person to bring Bryan Lee O'Malley's popular comic book to life in this crowd-pleasing action-comedy. Scott Pilgrim (Michael Cera) is a Toronto slacker in his early twenties whose time is divided between his band and his girlfriends. His life gets a sudden lift when he meets Ramona (Mary Elizabeth Winstead), a skateboard-riding hipster who steals his heart. Only trouble is, in order to reach the love of his life, Scott has to fight his way past her ex-boyfriends. Filmed with an endless array of vivid colors and breathless jokes, this is a rollicking trip into its protagonist's video game-fueled head.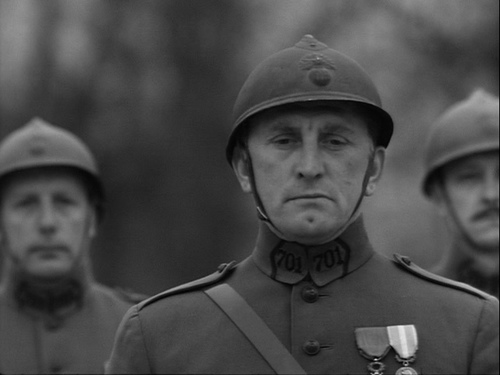 Paths of Glory (Criterion): One of the most acclaimed filmmakers of all time, Stanley Kubrick is often unfairly remembered as a chilly master of exacting compositions rather than strong emotions. The DVD rerelease of this 1957 classic, a study of men in war that just about throbs with feeling, should go a long way in dispersing that myth. Taking place in the muddy trenches of World War One, it tells the harrowing story of a trio of French soldiers who become scapegoats for corrupt officials following a crushing defeat against German forces. Trying to hang on to humanity amid the madness, Col. Dax (Kirk Douglas) sets out to defend them in court. A chilling and moving film that would make for a great double-bill with Kubrick's other war movie, "Full Metal Jacket."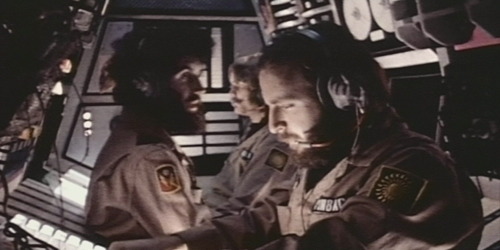 Dark Star (VCI): Best known for classic chillers like "Halloween" and "The Thing," director John Carpenter has actually showcased his distinctive versatility in such disparate genre as action, dark comedy, and science-fiction. His first feature was this delightfully scrappy effort, which plays like "2001: A Space Odyssey" as if restaged by clever, restless college-dorm jokers. The plot follows the interactions of four astronauts (Brian Narelle, Cal Kuniholm, Dre Pahich, and Dan O'Bannon) who, after many years stranded in a patchy space station, are still trying to figure out ways to fight boredom. Using ingenuity and humor to cover up for his low budget, Carpenter creates a trippy, funny and surprisingly thoughtful vision of people struggling to remain human and sane while surrounded by futuristic machines. A must-watch for aspiring filmmakers.
[headlines]
--------------------------------------------------------------

Walla Walla, Washington---Adopt a Dog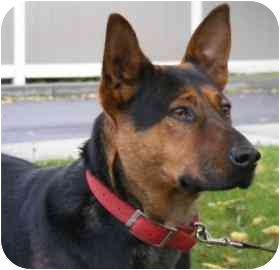 Pepper
Pet ID #: 1780335
Breed: Australian Kelpie / Australian Cattle Dog Mix
Location: Walla Walla, WA
Size: Med. 26-60 lbs (12-27 kg
Color: Black
Sex: Female
Age: Adult
Pepper is:
already spayed
housetrained
not good with cats
Pepper's story...
"Hi, I'm Pepper. I am a sweet, and trained, sheltie/ heeler mix. I am a curious and energetic dog who is looking for a good home! I don't get along so well with cats, but I like dogs and adore kids! Stop by and adopt me today!"
This pet comes with a 30-day gift of Sheltercare pet insurance, the number one brand of pet insurance for adopted pets. Over 2.5-million adopted pets have already been insured!
This pet has been microchipped and registered with 24PetWatch, the number one lost pet recovery service for adopted dogs and cats. Over 3.1-million pets registered.
Contact this shelter to adopt Pepper ...
Shelter: Blue Mountain Humane Society
Pet ID #: 11780335
Contact: Michelle Miller
Phone: (509) 525-2452
- Let 'em know you saw "Pepper" on Adopt-a-Pet.com!
E-mail: animalcare@bluemountainhumane.org
- Let 'em know you saw "Pepper" on Adopt-a-Pet.com!
Fax: (509) 522-8247
Website: http://www.bluemountainhumane.org/
Address: 7 E. George Street
Walla Walla , WA
99362
http://www.bluemountainhumane.org/
Adopt-a-Pet by Leasing Co. State/City
http://www.leasingnews.org/Conscious-Top%20Stories/Adopt_Pet.htm

Adopt a Pet
http://www.adoptapet.com/\



Leasing Industry Attorneys
(Posting is "Free")
Client Looking For A Leasing Attorney
Birmingham, Alabama
The lawyers of Marks & Weinberg, P.C. have over 30 years experience in dealing with virtually every type of equipment financing and are recognized throughout the industry for prompt, practical solutions and exemplary service. They offer cost-conscious, effective lease enforcement and good counsel.
Email: Barry@leaselawyer.com
Website: www.leaselawyers.com
California, National: city: Riverside
Ellen Stern - get results, reasonable pricing; numerous industry contacts, nearly 30 yrs exp.in SoCal, 20 yrs equip.: CFL license specialist, documentation, work-outs, litigated collections, recoveries; deal-maker.
Email: leaselaw@msn.com


Kenneth C. Greene
California & Nevada
Hamrick & Evans, LLP, Universal City , LA; San Francisco Bay
Area, No.Calif. & Nevada. Call for free consultation (828)763-5292 or (415) 806-2254,
kgreene@hamricklaw.com

Connecticut, Southern New England:
EVANS, FELDMAN & BOYER, LLC Collections, litigation, documentation, portfolio sales and financing, bankruptcy. We represent many of the national and local leasing companies doing business in this state. Past chairman EAEL legal committee. Competitive rates.
email: rcfeldman@snet.net
Los Angeles, Southern CA
Seasoned attorney representing secured creditors in auto finance and truck/equipment lease industry. Bankruptcy and State Court litigation. Vincent V. Frounjian (818) 990-0605 or email: vvf@pacbell.net.

Encino, California: Statewide "ELFA"
Hemar, Rousso & Heald, LLP 30 yr excellent reputation Lessor representation commercial litigation, debt collection, and bankruptcy.
Call Stephen E. Jenkins Esq (818) 501-3800

Los Angeles, Statewide: CA. "ELFA" Aggressive creditors rights law firm specializing in equipment leasing handling collection matters on a contingency, fixed fee or hourly cbasis. email:RGarwacki@prodigy.net


Los Angeles -statewide: CA "ELFA"
Practice limited to collections, bankruptcy and problem accounts resolution. Decades of experience. 10-lawyer firm dedicated to serving you. Call Ronald Cohn, Esq. (818)591-2121 or email. Email: rrcohn@aol.com

Long Beach, CA
Wagner & Zielinski, successfully representing lessees/ lessors. Not a member of any leasing organization, therefore not beholden to special interests. Richard Wagner
(562) 216-2952 www.wzlawyers.com

Long Beach CA.
Paul Bent -- 30 years experience in all forms of equipment leasing, secured lending, and asset based transactions, from analysis and deal structuring to contract negotiations to closing to private dispute resolution. (562) 426-1000
www.paulbent.com

Law Firm - Service, Dallas, TX. "ELFA"
Mayer regularly practices in leasing, secured financing, project development and finance and corporate finance.
email: dmayer@pattonboggs.com
Website: www.pattonboggs.com

National: Coston & Rademacher: Business attorneys serving the lease-finance industry since 1980. Transactional, documentation, corporate/finance, workouts, litigation, bankruptcy, portfolio management. Chicago-based national practice. Jim Coston, CLP (Members: ELFA, NEFA).
email: Jcoston@costonlaw.com
Website:www.costonlaw.com

National: The OMEGA Network Group-nationwide legal representation of small and mid ticket equipment lessors-flat fee bankruptcy & replevin, contingent collection,
billable litigation (704-969-3280)
tong_92@yahoo.com


St. Louis County , MO. - statewide:
Schultz & Associates LLP., collections, negotiation, and litigation. Also register and pursue recovery on foreign judgments. Contingency and reasonable hourly rates.
Ronald J. Eisenberg, Esq. (636) 537-4645 x108
reisenberg@sl-lawyers.com
www.sl-lawyers.com
NJ,De,Pa: Specializing in leased equipment/secured transactions. Collections, replevins/workouts reasonable rates. Sergio Scuteri/Capehart & Scratchard, PA sscuteri@capehart.com / www.capehart.com
Thousand Oaks, California:
Statewide coverage Spiwak & Iezza, LLP 20+ years experience,Representing Lessors banks in both State/ Federal Courts/ all aspects of commercial leasing litigation.
Nick Iezza 805-777-1175
niezza@spiwakandiezza.com
Posting Procedure:
http://www.leasingnews.org/Classified/Attorney/Attorney-post.htm
[headlines]
---------------------------------------------------------------


News Briefs----

Tyco's Dennis Kozlowski House Goes to Auction
http://www.cepro.com/article/while_dennis_kozlowski_sits_in_jail_his_smart_home_goes_to_auction/

More Starbucks workers gloomy about cutbacks
http://chicagobreakingbusiness.com/2010/11/more-starbucks-workers-gloomy-about-cutbacks.html


You May have Missed---

Strays, shelters feeling delayed bite of recession
http://www.usatoday.com/yourlife/pets/2010-11-05-strayanimals05_ST_N.htm

Sports Briefs----

Payment sought in Newton recruitment
http://www.ajc.com/sports/payment-sought-in-newton-720959.html


California Nuts Briefs---

Hundreds of thousands pack Giants parade route
http://www.sfgate.com/cgi-bin/article.cgi?f=/c/a/2010/11/03/BAM51G6DMS.DTL&tsp=1

BART riders Break all records to see Giants Parade
http://www.contracostatimes.com/top-stories/ci_16525564?nclick_check=1

Authenticity, instincts pushed Jerry Brown past well-funded Whitman
http://www.sacbee.com/2010/11/04/3158208/authenticity-instincts-pushed.html


"Gimme that Wine"

2010 New World Wine Experience: Riedel Glass Tasting
http://www.winespectator.com/webfeature/show/id/43930
First crush at UC Davis' new research winery
http://www.sacbee.com/2010/11/03/3153265/wine-buzz-first-crush-at-uc-davis.html
Free Mobile Wine Program
http://leasingnews.org/archives/Feb2010/2_26.htm#mobile
Wine Prices by vintage
http://www.winezap.com
US/International Wine Events
http://www.localwineevents.com/
Winery Atlas
http://www.carterhouse.com/atlas/\
Leasing News Wine & Spirits Page
http://two.leasingnews.org/Recommendations/wnensprts.htm

[headlines]
----------------------------------------------------------------
This Day in American History
1639 - 1st post office in the colonies opened in Massachusetts.
1653 - The Iroquois League signed a peace treaty with the French, vowing not to wage war with other tribes under French protection.
1733- John Peter Zenger, colonial American printer and journalist, published the first issue of the New York Weekly Journal newspaper. He began his first issue, exposing Governor William Cosby's corruption. Zenger was arrested on November 17,1734, and charged with seditious libel. Zenger had reported that Governor William Cosby of New York had attempted to rig an election in Eastchester, PA, in 1733. Zenger was defended by lawyer Andrew Hamilton of Philadelphia, who convinced the jury that printing the truth does not constitute libel. His acquittal was seen as a vindication of the right of free speech and served as a precedent for freedom of the press.
1768 - William Johnson, the northern Indian Commissioner, signed a treaty with the Iroquois Indians to acquire much of the land between the Tennessee and Ohio rivers for future settlement.
1781- John Hanson elected first "President of the US in Congress assembled"
(Yes, John Hanson was the first president of the United States, not George Washington—who was the first president under the adopted constitution. Technically Hanson was the first president.)
http://www.johnhanson.net/
http://www.marshallhall.org/hanson.html
1807- Eliza Emily Chappell Porter birthday, spent a lifetime organizing schools in several states. During the Civil War gathered and distributed supplies to Union soldiers and hospitals. She joined with Mary Ann Bickerdyke in nursing soldiers in Gen. Sherman's march through Georgia.
1850- Ella Wheeler Wilcox birthday, highly successful writer of popular novels and poetry who became the center of literary life in New York in the pre-World War I years. Her reputation was made by her Poems of Passion (1883) ?She wrote two autobiographies: The Story of a Literary Career (1905) and The Worlds and I (1918).
http://www.ellawheelerwilcox.org/
http://website.lineone.net/~cornerstone/wilcox.htm
1857- Ida Minerva Tarbell birthday, recognized as one of the major journalists of her day, exposed the Standard Oil trust in History of Standard Oil Company, renowned biographer, especially of Lincoln. Her "History of the Standard Oil," which first appeared in McClure's Magazine in nineteen installments, in 1904, was published in two volumes and drew immediate attention to the author. Her early reputation as a "trust buster" did not last, for she had in a high degree developed a sense of fairness, and this was particularly reflected in her "Life of Judge Gary," in which--contrary to all expectations--she had nothing but praise for Judge Gary. ? She was a renowned biographer, especially of Lincoln. ?She wrote "The Early Life of Abraham Lincoln" in collaboration with W. J. McCan Davis. In 1900 her "Life of Abraham Lincoln" appeared in two volumes, and is today a standard work. Other volumes on Lincoln by Miss Tarbell were "He Knew Lincoln," "Father Abraham," "In Lincoln's Chair," "Boy Scouts' Life of Lincoln," "He Knew Lincoln and Other Billy Brown Stories," "In the Footsteps of Lincoln" and "A Reporter for Lincoln." President Theodore Roosevelt characterized her as a muckraker, a compliment in those days. Tarbell was a lesbian and in her later life became intimate friends with Anne Morgan, the daughter of J. P. Morgan who was also a liberal Republican, feminist, and supporter of working women.
http://tarbell.alleg.edu/index.html
http://www.thoemmes.com/404.asp?404;
http://www.thoemmes.com/encyclopedia/tarbell.htm
http://www.phmc.state.pa.us/ppet/tarbell/page1.asp?secid=31
1862 - In Minnesota, more than 300 Santee Sioux are found guilty of raping and murdering Anglo settlers and are sentenced to hang. A month later, President Abraham Lincoln commuted all but 39 of the death sentences. One of the Indians was granted a last-minute reprieve, but the other 38 were hanged simultaneously on December 26 in a bizarre mass execution witnessed by a large crowd of approving Minnesotans. The Santee Sioux were found guilty of joining in the so-called "Minnesota Uprising," which was actually part of the wider Indian wars that plagued the West during the second half of the nineteenth century. For nearly half a century, Anglo settlers invaded the Santee Sioux territory in the beautiful Minnesota Valley, and government pressure gradually forced the Indians to relocate to smaller reservations along the Minnesota River. At the reservations, the Santee were badly mistreated by corrupt federal Indian agents and contractors; during July 1862, the agents pushed the Indians to the brink of starvation by refusing to distribute stores of food because they had not yet received their customary kickback payments. The contractors callously ignored the Santee's pleas for help. Outraged and at the limits of their endurance, the Santee finally struck back, killing Anglo settlers and taking women as hostages. The initial efforts of the U.S. Army to stop the Santee warriors failed, and in a battle at Birch Coulee, Santee Sioux killed 13 American soldiers and wounded another 47 soldiers. However, on September 23, a force under the leadership of General Henry H. Sibley finally defeated the main body of Santee warriors at Wood Lake, recovering many of the hostages and forcing most of the Indians to surrender. The subsequent trials of the prisoners gave little attention to the injustices the Indians had suffered on the reservations and largely catered to the popular desire for revenge. However, President Lincoln's commutation of the majority of the death sentences clearly reflected his understanding that the Minnesota Uprising had been rooted in a long history of Anglo abuse of the Santee Sioux.
1870 -- One of the nation's first train robberies. Six men, led by Big Jack Davis, hopped aboard the eastbound express for Reno, forced the train to a stop, & rode off to Virginia City with $40,000 in minted coin. 10 hours later, as the delayed engine chugged into Independence, six army deserters jumped aboard to take $4m490 that the Davis gang had overlooked. Within days, authorities captured all 13 bandits, who were sentenced variously from 10 to 15 years in prison.
1872 - Ulysses S. Grant was re-elected US president. Incumbent President Ulysses S. Grant was easily elected to a second term in office despite a split within the Republican Party that resulted in a defection of many key Republicans to opponent Horace Greeley. On November 29, 1872, after the popular vote but before the Electoral College was convened, Greeley died. As a result, electors previously committed to Greeley voted for four different candidates for President, and eight different candidates for Vice President. Despite the absence of life, Greeley himself still received three electoral votes, but these votes were disallowed by Congress. Henry Wilson, who was chosen by the Republicans to succeed Schuyler Colfax as Vice President, died on November 22, 1875.
1885- Birthday of Will Durant, American author and popularizer of history and philosophy. Among his books: The Story of Philosophy and The Story of Civilization (a 10-volume series of which the last four were co-authored by his wife, Ariel). Born at North Adams, MA, and died Nov 7, 1981, at
Los Angeles, CA.
1893- birthday of Raymond Fernand Loewy, the "father of streamlining," an inventor, engineer and industrial designer whose ideas changed the look of 20th-century life, was born at Paris, France. His designs are evident in almost every area of modern life—the US Postal Service logo, the president's airplane, Air Force One, in streamlined automobiles, trains, refrigerators and pens. "Between two products equal in price, function and quality," he said, "the better looking will outsell the other." Loewy died at Monte Carlo, July 14,1986.
1894 -the famous Election Day snowstorm hit southern New England, dumping up 10-12 inches of snow across Connecticut causing much damage to trees and wires. Winds at Block Island, RI gusted to 60 mph
1895,-attorney George Baldwin Selden of Rochester, NY, was granted the first patent for a car. He was the first to have an original application for the internal combustion hydrocarbon motor to a road vehicle. His design resembled a horse-drawn carriage, with high wheels and a buckboard.
1895 -- Charles MacArthur, American journalist, dramatist, screenwriter, born Scranton, Pennsylvania. Much of his work was written with Ben Hecht, including The Front Page (1928), a farce about a star reporter drawn into his own story, & Twentieth Century (1932), a lively satire of the entertainment industry.
1907-Pianist Joe Sullivan Birthday
http://www.redhotjazz.com/sullivan.html
1912 – Democrat Woodrow Wilson won the United States presidential election in a landslide, becoming the only president to defeat two former presidents in one election. Thomas R. Marshall was elected vice president. The electoral vote was Wilson, 435: Theodore Roosevelt, Progressive Party, 88: William Howard Taft, Republican, 8.The popular vote was Wilson 6,293,454: Roosevelt, 4,119,538: Taft, 3,484,980: Eugene V. Debs, Socialist candidate, 900,672, Eugene W. Chafin, Prohibitionist candidate, 206,275. In congressional elections the Democrats took a 51-44 majority in the Senate, with one minor party seat, and 291-127 majority in the House, with 17 seats going to minor parties.
1912- Roy Rogers birthday. Known as the "King of the Cowboys," Rogers was born Leonard Slye at Cincinnati, OH. His many songs included "Don't Fence Me In" and "Happy Trails to You." He made his acting debut in Under Western Stars in 1935 and later hosted his own show, "The Roy Rogers Show," in 1951. Rogers died at Apple Valley, CA, July 6,1998.
1913 -- Los Angeles receives its first piped-in water from Owens Valley, 200 miles northeast of the city. As part of Bureau of Land Reclamation efforts to irrigate the valley for small farmers & homesteaders, J.B. Lippincott began surveying in 1903. He convinced local farmers to relinquish their water rights to him, casting an impression that he would use the water to improve the valley. He & powerful Los Angeles friends, meanwhile, quietly planned to export it through a 200-mile aqueduct. The syndicate, which included Harry Chandler of the "LA Times", began buying huge amounts of San Fernando Valley land. On Lippincott's recommendation, the California reclamation chief dropped the Owens redevelopment plan & yielded the water to the city. Now that the water is flowing, the value of Chandler's land has multiplied to $120 million, 40 times more than what he paid. When he dies as the largest land baron in Southern California, Chandler's estate was worth half a billion dollars.
1915 - Marines under Major Smedley D. Butler captured the stronghold at Fort Capois, Haiti. Butler led a reconnaissance force of twenty-six volunteers in pursuit of a Caco force that had killed ten Marines. Like the Cacos in the mountains, he and his men lived for days off the orange groves. For over a hundred miles they followed a trail of peels, estimating how long before the Cacos had passed by the dryness of the peels. A native guide they picked up helped them locate the Cacos' headquarters, a secret fort called Capois, deep in the mountain range. Studying the mountaintop fort through field glasses, Butler made out thick stone walls, with enough activity to suggest they were defended by at least a regiment. He decided to return to Cape Haitien for reinforcements and capture it. On the way back they were ambushed by a force of Cacos that outnumbered them twenty to one. Fortunately it was a pitch-black night, and Butler was able to save his men by splitting them up to crawl past the Cacos' lines through high grass. Just before dawn he reorganized them into three squads of nine men each. Charging from three directions as they yelled wildly and fired from the hip, they created such a fearful din that the Cacos panicked and fled, leaving seventy-five killed. The only Marine casualty was one man wounded. When he was able to return with reinforcements, spies had alerted the Cacos, and Butler took a deserted Fort Capois without firing a shot.
1918--ALLWORTH, EDWARD C. Medal of Honor
Rank and organization: Captain, U.S. Army, 60th Infantry, 5th Division. Place and date: At Clery-le-Petit, France, 5 November 1918. Entered service at: Corvallis, Oregon. Born: 6 July 1887, Crawford, Wash. G.O. No.: 16, W.D., 1919. Citation: While his company was crossing the Meuse River and canal at a bridgehead opposite Clery-le-Petit, the bridge over the canal was destroyed by shell fire and Capt. Allworth's command became separated, part of it being on the east bank of the canal and the remainder on the west bank. Seeing his advance units making slow headway up the steep slope ahead, this officer mounted the canal bank and called for his men to follow. Plunging in he swam across the canal under fire from the enemy, followed by his men. Inspiring his men by his example of gallantry, he led them up the slope, joining his hard-pressed platoons in front. By his personal leadership he forced the enemy back for more than a kilometer, overcoming machinegun nests and capturing 100 prisoners, whose number exceeded that of the men in his command. The exceptional courage and leadership displayed by Capt. Allworth made possible the re-establishment of a bridgehead over the canal and the successful advance of other troops.
1946- Chuck Connors of the Boston Celtics became the first NBA player to shatter a backboard, doing so during the pre game warm-up in "Boston Garden. Connors also played major league baseball with the Brooklyn Dodgers and the Chicago Cubs and gained fame as star of the television series, " The Rifleman." My father Lawrence Menkin wrote many of the episodes.
1935 - The game "Monopoly" was introduced by the Parker Brothers Company.
http://www.adena.com/adena/mo/index.htm
http://www.hasbro.com/monopoly/?CFID=
21692834&CFTOKEN=82601711
1940 - President Roosevelt won an unprecedented third term in office, beating Republican challenger Wendell L. Willkie. Henry A. Wallace was elected vice president. The electoral vote was Roosevelt, 449, Wendell L. Willike, Republican of Indiana, 82. The popular vote was Roosevelt 27,244,160: Willike, 22,305,198: Norman Thomas, Socialist candidate, 100,264: Roger W. Babson, Prohibition candidate, 57,812: Earl Browder, Communist, 48,579: John W. Aiken, Socialist Labor candidate, 14,861. In congressional elections the Democrats lost three Senate seats but kept a 66-28 majority, with two seats going to minor parties. In the House, the Democrats gained seven seats for a 268-162 lead, with five seats going to minor parties.
1944---Top Hits
I'll Walk Alone - Dinah Shore
Dance with the Dolly - The Russ Morgan Orchestra (vocal: Al Jennings)
How Many Hearts Have You Broken - The Three Suns
Smoke on the Water - Red Foley
1946 - 29-year old John F. Kennedy started his political career when today he was elected to the United States House of Representatives as a Congressman from Massachusetts
1947- Frank Sinatra cuts " I've Got a Crush on You" with Bobby Hackett on trumpet, NYC.
1950- Billy Graham's "Hour of Decision" program was first broadcast over television.
1951---RED CLOUD, MITCHELL, JR. Medal of Honor
Rank and organization: Corporal, U S. Army, Company E, 19th Infantry Regiment, 24th Infantry Division. Place and date: Near Chonghyon, Korea, 5 November 1950. Entered service at: Merrilan Wis. Born: 2 July 1924, Hatfield, Wis. G.O. No.: 26, 25 April 1951. Citation: Cpl. Red Cloud, Company E, distinguished himself by conspicuous gallantry and intrepidity above and beyond the call of duty in action against the enemy. From his position on the point of a ridge immediately in front of the company command post he was the first to detect the approach of the Chinese Communist forces and give the alarm as the enemy charged from a brush-covered area less than 100 feet from him. Springing up he delivered devastating pointblank automatic rifle fire into the advancing enemy. His accurate and intense fire checked this assault and gained time for the company to consolidate its defense. With utter fearlessness he maintained his firing position until severely wounded by enemy fire. Refusing assistance he pulled himself to his feet and wrapping his arm around a tree continued his deadly fire again, until he was fatally wounded. This heroic act stopped the enemy from overrunning his company's position and gained time for reorganization and evacuation of the wounded. Cpl. Red Cloud's dauntless courage and gallant self-sacrifice reflects the highest credit upon himself and upholds the esteemed traditions of the U.S. Army.
1952---Top Hits
You Belong to Me - Jo Stafford
Wish You Were Here - Eddie Fisher
Half as Much - Rosemary Clooney
Jambalaya (On the Bayou) - Hank Williams
1956- "The Nat King Cole Show" premiered on television. Very popular African American pianist, jazz musician turned singer, Cole hosted his own variety show for NBC. The Nelson Riddle Orchestra and the Randy Van Home Singers also appeared as regulars on the show. It began as a 15-minute show which was expanded to half an hour. The show was dropped as a result of lack of sponsorship and because many affiliates declined to carry it.
1960---Top Hits
Save the Last Dance for Me - The Drifters
My Heart Has a Mind of Its Own - Connie Francis
You Talk Too Much - Joe Jones
Wings of a Dove - Ferlin Husky
1960-- Johnny Horton, who had a Number One smash "Battle of New Orleans," is killed in an auto accident in Texas. Ironically, he had just played his last show, at the Skyline in Austin, Texas-where Hank Williams had played his last show as well. Horton's widow, Billy Joe, was also Hanks Williams' widow. Johnny Horton was 33.
1961 - Strong Santa Ana winds fanned the flames of the Bel Air and Brentwood fires in southern California destroying many homes. At 10 PM the Los Angeles Civic Center reported a temperature of 74 degrees along with a dew point of 5 degrees. On the 6th, Burbank reported a relative humidity of three percent.
1964 -- Free Speech Movement (FSM) coalesces as thousands of University of California-Berkeley students rally & occupy Sproul Hall. As a reporter I covered this for KFRC, UPI, and free lanced to other media.
http://www.berkeley.edu/news/berkeleyan/2002/08/28_fsm.html
http://www.fsm-a.org/stacks/covers/narratives_cvr.html
1966 - The Motown hit, You Keep Me Hangin' On, recorded by The Supremes, debuted on Billboard's pop charts, and was Number 1 for 2 weeks. It was on the charts for a total of 10 weeks. The song was The Supremes' eighth Number 1 record.
1966--BAKER, JOHN F., JR. Medal of Honor
Rank and organization: Sergeant (then Pfc.), U.S. Army, Company A, 2d Battalion, 27th Infantry, 25th Infantry Division. Place and date: Republic of Vietnam, 5 November 1966. Entered service at: Moline, Ill. Born: 30 October 1945, Davenport, Iowa. Citation: For conspicuous gallantry and intrepidity in action at the risk of his life above and beyond the call of duty. En route to assist another unit that was engaged with the enemy, Company A came under intense enemy fire and the lead man was killed instantly. Sgt. Baker immediately moved to the head of the column and together with another soldier knocked out 2 enemy bunkers. When his comrade was mortally wounded, Sgt. Baker, spotting 4 Viet Cong snipers, killed all of them, evacuated the fallen soldier and returned to lead repeated assaults against the enemy positions, killing several more Viet Cong. Moving to attack 2 additional enemy bunkers, he and another soldier drew intense enemy fire and Sgt. Baker was blown from his feet by an enemy grenade. He quickly recovered and single-handedly destroyed 1 bunker before the other soldier was wounded. Seizing his fallen comrade's machine gun, Sgt. Baker charged through the deadly fusillade to silence the other bunker. He evacuated his comrade, replenished his ammunition and returned to the forefront to brave the enemy fire and continue the fight. When the forward element was ordered to withdraw, he carried 1 wounded man to the rear. As he returned to evacuate another soldier, he was taken under fire by snipers, but raced beyond the friendly troops to attack and kill the snipers. After evacuating the wounded man, he returned to cover the deployment of the unit. His ammunition now exhausted, he dragged 2 more of his fallen comrades to the rear. Sgt. Baker's selfless heroism, indomitable fighting spirit, and extraordinary gallantry were directly responsible for saving the lives of several of his comrades, and inflicting serious damage on the enemy. His acts were in keeping with the highest traditions of the U.S. Army and reflect great credit upon himself and the Armed Forces of his country.
1966--FOLEY, ROBERT F. Medal of Honor
Rank and organization: Captain, U.S. Army, Company A, 2d Battalion, 27th Infantry, 25th Infantry Division. Place and date: Near Quan Dau Tieng, Republic of Vietnam, 5 November 1966. Entered service at: Newton, Mass. Born: 30 May 1941, Newton, Mass. Citation: For conspicuous gallantry and intrepidity in action at the risk of his life above and beyond the call of duty. Capt. Foley's company was ordered to extricate another company of the battalion. Moving through the dense jungle to aid the besieged unit, Company A encountered a strong enemy force occupying well concealed, defensive positions, and the company's leading element quickly sustained several casualties. Capt. Foley immediately ran forward to the scene of the most intense action to direct the company's efforts. Deploying 1 platoon on the flank, he led the other 2 platoons in an attack on the enemy in the face of intense fire. During this action both radio operators accompanying him were wounded. At grave risk to himself he defied the enemy's murderous fire, and helped the wounded operators to a position where they could receive medical care. As he moved forward again 1 of his machine gun crews was wounded. Seizing the weapon, he charged forward firing the machine gun, shouting orders and rallying his men, thus maintaining the momentum of the attack. Under increasingly heavy enemy fire he ordered his assistant to take cover and, alone, Capt. Foley continued to advance firing the machine gun until the wounded had been evacuated and the attack in this area could be resumed. When movement on the other flank was halted by the enemy's fanatical defense, Capt. Foley moved to personally direct this critical phase of the battle. Leading the renewed effort he was blown off his feet and wounded by an enemy grenade. Despite his painful wounds he refused medical aid and persevered in the forefront of the attack on the enemy redoubt. He led the assault on several enemy gun emplacements and, single-handedly, destroyed 3 such positions. His outstanding personal leadership under intense enemy fire during the fierce battle which lasted for several hours, inspired his men to heroic efforts and was instrumental in the ultimate success of the operation. Capt. Foley's magnificent courage, selfless concern for his men and professional skill reflect the utmost credit upon himself and the U.S. Army.
1966-- The Monkees' "Last Train To Clarksville" hits #1
1967-- Kenny Rogers and his group The First Edition make their television debut on CBS' Smothers Brothers Comedy Hour.
1968---Top Hits
Hey Jude - The Beatles
Those Were the Days - Mary Hopkin
Midnight Confessions - The Grass Roots
Next in Line - Conway Twitty
1968 - Republican Richard M. Nixon won the presidency, defeating Vice President Hubert H. Humphrey and third-party candidate George C. Wallace. Spiro T. Agnew, Republican of Maryland was elected vice-president. The electoral vote was Nixon, 302: Humphrey, 191: George C. Wallace, third-party candidate, 45. One Nixon elector later cast his vote for Wallace. The popular vote was Nixon, 31,785,473: Humprhey,31,275,166: Wallace,9,906,473. The Republicans gained four seats in the House and five in the Senate but the Democrats still held majorities of 58-42 in the senate and 243-192 in the House. The Republicans gained five governorships in the election.
1968- Shirley Anita St. Hill Chisholm, a Democrat, was elected this day and became the first African-American woman elected to Congress. She served the Bedfor-Stuyvessant section of Brooklyn for seven terms.
1970--Midway through a Beach Boys show at L.A.'s Whiskey-a-Go-Go, Brian Wilson, making one of rare stage appearances, loses his balance several times and has to be helped backstage. His right ear, the better of the two, sustains "severe damage" because of the volume level on-stage
1971 - The Los Angeles Lakers began professional sport's longest winning streak in the history by winning the first of 33 consecutive basketball games.
1971--- Two firsts at tonight's Elvis Presley show at the Metropolitan Sports Center in Minneapolis, MI: comic Jackie Kahane begins his lifelong stint as opening act, and Elvis ends the show with cape outstretched in a bizarrely Christ like pose -- another gimmick that will become a staple of Elvis' live act.
1972-- The Jackson 5 Show, the group's second television special, airs on CBS.
1974-The first politician who was openly homosexual to win an election at the state level was Elaine Noble, a Democrat, who was elected to the Massachusetts State Legislature from the 6 th Suffolk district, the Fenway-Back Bay district of Boston, MA. She received 1,730 of the 2,931 votes cast.
http://www.womeninfilmvideo.org/rff/imagepages/image9.htm
1976- The Mariners and Blue Jays each select thirty players in the expansion draft. Seattle picks Royals' outfielder Ruppert Jones and Toronto selects Orioles' shortstop Bob Bailor as their team's respective first picks.
1976---Top Hits
If You Leave Me Now -Chicago
Rock'n Me - Steve Miller
The Wreck of the Edmond Fitzgerald - Gordon Lightfoot
Among My Souvenirs - Marty Robbins
1977 - A slow moving storm produced five to nine inch rains across northern Georgia causing the Toccoa Dam to burst. As the earthen dam collapsed the waters rushed through the Toccoa Falls Bible College killing three persons in the dorms. Thirty-eight persons perished at a trailer park along the stream.
1984 - The Supreme Court ruled the NFL could not block future franchise moves. Furthermore, the Court said the NFL had exceeded antitrust limits in attempting to stop the Oakland Raiders move to Los Angeles, California.
1984---Top Hits
Caribbean Queen (No More Love on the Run) - Billy Ocean
Purple Rain - Prince & The Revolution
Wake Me Up Before You Go-Go - Wham!
City of New Orleans - Willie Nelson
1986 - Dick Clark registered for initial public stock offerings for his television production company, DCP. On registration forms he called his product " mind candy".
1987 - Low pressure off the California coast produced stormy weather in the southwestern U.S. Flash flooding stranded 8000 persons in the Death Valley National Park of southern California. Thunder- storms over southern Nevada produced dime size hail and wind gusts to 68 mph around Las Vegas. Unseasonably mild weather in the northeastern U.S. was replaced with snow and gale force winds
1988-Top Hits
Wild, Wild West- The Escape Club
Kokomo (From The "Cocktail" Soundtrack)- The Beach Boys
The Loco-Motion- Kylie Minogue
Bad Medicine- Bon Jovi
1988 - The Beach Boys hit #1 in US with "Kokomo". They set two music-chart records with this event. It was the longest span of #1 hits (24 years, 4 months since "I Get Around") and the longest gap between #1 hits (21 years, 10 months since "Good Vibrations").
1988 - And speaking of music trivia
(thanks to http://www.rockdate.co.uk Rockdate Diary): "The Loco-Motion", by Kylie Minogue hit #4 on the "Billboard Hot 100" this day, the song became the first to reach the top-5 in the U.S. for three different artists (Little Eva in 1962, Grand Funk in 1974).
1989 - Temperatures warmed into the 80s across much of Texas. Highs of 86 degrees at Abilene, Fort Worth and San Angelo were records for the date
1991 -Elkins, WV drops to 8 degrees, the coldest so early in the season. Pittsburgh, PA drops to 11 also the coldest so early. Jackson, KY drops to 17 degrees, a daily record
1993—Top Hits
I'd Do Anything For Love (But I Won t Do That)- Meat Loaf
All That She Wants- Ace Of Base
Just Kickin It- Xscape
Again- Janet Jackson
Dreamlover- Mariah Carey
1996 - Voters returned President Clinton to the White House for a second term but kept Congress in Republican control. He defeated Republican candidate Robert "Bob" Dole by 379 to 159 electoral college votes. The reform candidate Ross Perot received no electoral votes. Al Gore was elected vice-president. The popular vote was Clinton, 45,628,667: Dole, 37,869,436: and Perot, 7,874,283. The Republicans gained two Senate seats for a 55-45 majority. The Republicans remained in control in the House, but their majority was reduced from 37 to 19, with 227 Republicans, 207 Democrats and 1 independent.
1998—Top Hits
The First Night- Monica
One Week, Barenaked-Ladies
How Deep Is Your Love- Dru Hill Featuring Redman
Lately- Divine
1999 - U.S. District Judge Thomas Penfield Jackson, in a 'finding of fact', declared Microsoft Corporation a monopoly. Jackson wrote, "Microsoft enjoys so much power in the market for Intel-compatible PC operating systems that if it wished to exercise this power solely in terms of price, it could charge a price for Windows substantially above that which could be charged in a competitive market."
[headlines]
--------------------------------------------------------------
Football Poem

Man in the Glass
(The poem was reportedly read by Bill Parcells to his players often)

When you get what you want in your struggle for self
And the world makes you king for a day
Just go to a mirror and look at yourself
And see what that man has to say
For it isn't your father, mother or wife
Whose judgment upon you must pass
The fellow whose verdict counts most in your life
Is the one staring back from the glass
Some people may think you're a straight-shootin' chum
And call you a wonderful guy
But the man in the glass says you're only a bum
If you can't look him straight in the eye
He's the fellow to please, never mind all the rest
For he's with you clear up to the end
And you've passed your most dangerous, difficult test
If the man in the glass is your friend
You may fool the whole world down the pathway of life
And get pats on the back as you pass
But your final reward will be heartaches and tears
If you've cheated the man in the glass
--------------------------------------------------------------

SuDoku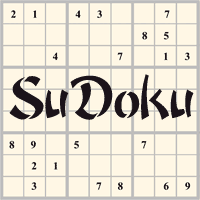 The object is to insert the numbers in the boxes to satisfy only one condition: each row, column and 3x3 box must contain the digits 1 through 9 exactly once. What could be simpler?
http://leasingnews.org/Soduku/soduko-main.htm
--------------------------------------------------------------

Daily Puzzle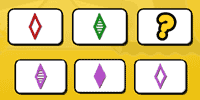 How to play:
http://www.setgame.com/set/puzzle_frame.htm
Refresh for current date:
http://www.setgame.com/set/puzzle_frame.htm
--------------------------------------------------------------


http://www.gasbuddy.com/
http://www.gasbuddy.com/GB_Map_Gas_Prices.aspx
http://www.gasbuddy.com/GB_Mobile_Instructions.aspx
--------------------------------------------------------------

Weather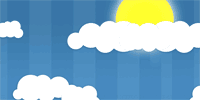 See USA map, click to specific area, no commercials
--------------------------------------------------------------

Traffic Live---
Real Time Traffic Information
You can save up to 20 different routes and check them out with one click,
or type in a new route to learn the traffic live
--------------------------------