Tempe, Arizona
5 Independent Sales Representatives
Most Aggressive Commission Plan • Supplier Leads
From Distribution & Manufacturer Semi-Captive Programs • Fantastic Work Environment • Experienced Sales Only
Full Job Description Click Here

Wednesday, November 9, 2011

Today's Equipment Leasing Headlines

Veterans Day, November 11, 2011
Classified Ads---Syndicator
Placard--No time to see a leasing salesman!
The Non-Broker Trend and Growth of "Lease Portals"
by Christopher Menkin
Cartoon---Letting Brokers Go
New Hires---Promotions
Classified Ads---Help Wanted
2011 NEFA EXPO Super Regional Report
by Allan Levine, CEO, Madison Capital
Walk-in Registration Only NAELB November 11-12 Conference
Another Good Sign: Table Wines $20+ Sales Are Up
Champagne Demand Increases Worldwide, Prices Up
Less Anxious Consumer Will Spend More This Holiday Season
Special Veteran's Day Edition
Fernando's View
Adopt-a-Pet Boise, Idaho
Classified ads—Back Office
1914 Model T Repair Offer
News Briefs---
Chesswood (Pawnee Leasing) Announce Q3 2011
SeaCube Containter Business 30% Net Increase
NetSol Announces Repurchase Program
Netsol Stock Soars
Italian bank Intesa maintains dividend, to cut 5,000 jobs
New wifi-minded carrier offers unbelievable $19 unlimited phone plan
Consumer Reports OKs iPhone 4S
Grace period is over on 'Dancing With the Stars'

Broker/Funder/Industry Lists | Features (collection)
Top Ten Stories Chosen by Readers | Top Stories last six months
Wiser Steve Hudson back in the game
You may have missed
Sports Briefs---
California Nuts
Gimme that wine---
This Day in American History
SuDoku
Daily Puzzle
GasBuddy
Weather, USA or specific area
Traffic Live----


######## surrounding the article denotes it is a "press release" and was not written by Leasing News nor information verified, but from the source noted. When an article is signed by the writer, it is considered a "by line." It reflects the opinion and research of the writer. It is considered "bias" as it is the writer's viewpoint.





[headlines]
--------------------------------------------------------------

Veterans Day, November 11, 2011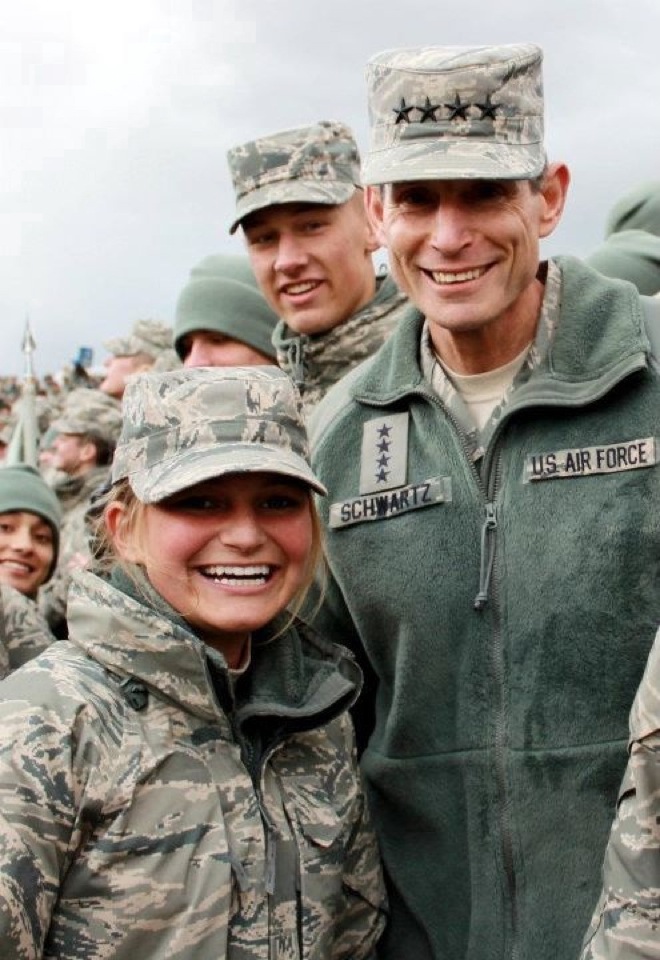 Cadet Fourth Class Mckenna Slagle, daughter of Marci Slagle, CLP, Varilease,
with General Norton Schwartz, USAF Chief of Staff at the Air Force Vs Army game.
In each "This Day in American History," if there was a "Medal of Honor" awarded,
Leasing News salutes the recipient and relates their story. Here is the story
of two Medal of Honor recipients, especially worth your time today.
Flight of Old "666"
(No advertisements) 8:23
http://voxvocispublicus.homestead.com/morrow.html
[headlines]
--------------------------------------------------------------

Classified Ads---Syndicator
(These ads are "free" to those seeking employment
or looking to improve their position)
Overland Park, KS
Top Syndicator from single deal to portfolios. 20+ yrs exp. Available for contract work or full time position. Nationwide contacts.
E-mail: FFLLeasing@aol.com
Free Posting for those seeking employment in Leasing:
http://www.leasingnews.org/Classified/Jwanted/Jwanted-post.htm

All "free" categories "job wanted" ads:
http://www.leasingnews.org/Classified/Jwanted/Jwanted.htm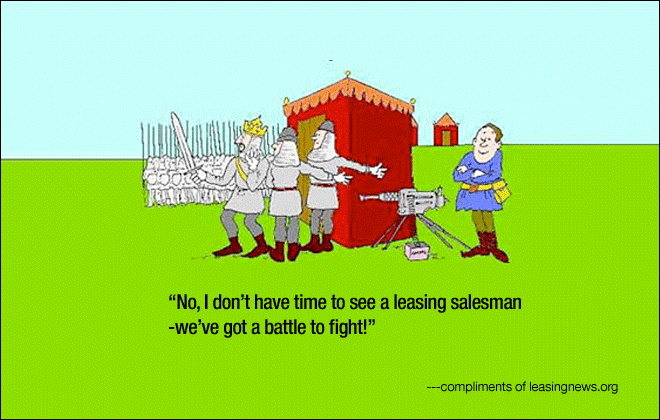 [headlines]
--------------------------------------------------------------

The Non-Broker Trend and Growth of "Lease Portals"
by Christopher Menkin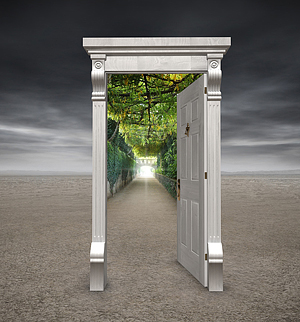 The burst of the economic bubble seems to have hit intermediaries, such as independent leasing brokers, the hardest. Many are completely out of business, having moved to sales in cash management, factoring, insurance, or back to captive lessor positions for dealers, distributors, and manufacturers; others have merged or gone to work to receive at least a base salary. This opinion comes from the various lists Leasing News maintains, such as broker/lessor"--- now losing 550 listings in last two years, the many who notify us to delete their email address, telling us why, and advertisers who tell us who are primarily responding, even to credit and operation positions.
It is not only businesses that have pulled back from expanding, but the sources themselves, over 90 either getting out of leasing or accepting broker business (1). Perhaps it is akin to other industries who have seen major changes such as real estate, where a housewife could make money with training, then calling on her neighbors and friends, learning the trade, and becoming a real estate agent---or not test required to become a mortgage broker, license is easy, or work with someone with a license and all you needed was a desk and telephone.
The recent growth in leasing has been with the middle ticket market where experience, understanding financial statement and tax returns are required, plus most in the field are employees of banks or large financial and leasing companies. It often takes years to get into this position where presentations and talking with experienced chief financial officers and other executives know the marketplace and what the rate really is, and what else can be expected. Many have an MBA.
Many funders have left the small ticket market, and those that remain are higher rates to offset the delinquencies, aiming for the tougher credits, subprime business and under ten employee enterprises. Those that remain or rely on automation and other software and web sites from Cisco, LeaseTeam, and a host who specialize in direct vendor business being done an alleged new way through software.
In the early 2000's, there were over 25 leasing portals, aggregate funding sources, where a user could find a funder. None remain on the list started in 2000 by Leasing News, as the system did not work matching a funder and lessee. I was on the board of two such companies and thought it would work, but it didn't.
Leasing Portal today now applies to obtaining a variety of information and tools. It reminds me of the word "app," as if it was magic. It simply is short for "application" and basically is a website for use on a digital device, that leads to a main web site (sometimes it is the main web site). Back to the subject, many of the so-called "portals" are entrances to web sites to attract lessees and/or vendors. It is "Déjà Vu" as the "suits" believes the old way of having a salesman in the filed is out of date, claiming too expensive, and we need a "portal" or an "app" and we must have a "social page." This means independent brokers are "out of date," ("We don't need no stinkin' salesman!"). They also claim it takes staff to process their applications and service (the direct staff is evidently not capable of handling indirect business).
In the growing "portal approach," there appears to be two active today, one set-up as independents to attract brokers, funders, and lessees, providing private label contracts, you name it. Another is Global Leasing Resource, who recently announced having over 500 leasing companies in its "comprehensive database." (2) Its producer is ironically worldleasingnews.com. Ironically because of the take off of the second whose name is The Global Lessor Network. Most of the employees, according to their web site, work out of their home office. (3)
As Sudhir Amembal moves more into China with conferences and his Global Leasing Resources (*), Ecologic Leasing Service launches is The Global Lessor Network 2.0 in China.
A press release announced on Tuesday, November 8:
""We have responded with this formal launch in China. While some lessors in China have already registered over the last few years using the English version of the Global Lessor Network, we expect registrations to grow much more quickly because lessors can now register in Chinese," Michael Keeler, CEO, Ecologic Leasing Services said. "Also, all of our marketing and communications activities in China are now carried out in Chinese."


Michael Keeler, CEO
""Our lessee and vendor captive clients are international manufacturers with operations in China, like Cummins, Eaton, NetApp, ATI, and Boart Longyear. Our clients use the Global Lessor Network to find lessors and send them leasing opportunities that match the lessors' interests and capabilities - everything from forklifts to cars, trucks, and IT equipment", says Doug Slais, VP Client Services. "Registration is free for leasing companies at: www.lessornetwork.com/cn. In addition to China, our clients have leased equipment in over 50 countries and they continue to expand into new countries. So, all lessors are welcome to register and tell our clients about the kind of transactions that interest them."

Who are behind the Global Lessor Network:

"The founding management team worked together at Bombardier Capital's Technology Management Finance Division before forming Ecologic. Founded in 2000, Ecologic Leasing Services Inc. was originally formed as a Canadian Federal corporation. It's original name was "e-leasinghub.com" and then changed in the company's first year of operation to 'Onmark Corporation'.
"In March of 2003, the current management team led by Michael Keeler, CEO, completed a buyout of the company from its previous investors. This Canadian entity is now a wholly- owned subsidiary of the US parent company, Ecologic Leasing Services..."
"In 2007, Ecologic acquired Captara Corporation of San Francisco, CA, its primary competitor in the corporate lessee equipment lease management space. In 2008, Ecologic renewed agreements with all of Captara's clients and ported their software capabilities, data, and lessor network to Ecologic's software services platform, LeaseAccelerator 5.0.
"Today, Ecologic has executive offices in metropolitan Washington, DC, Montreal, QC, and San Francisco, CA. However, most of Ecologic's employees work out of their home offices." (3)
Captara was originally called PureMarket Corporation, serving as an on-line portal for equipment lease transactions to serving large corporations in their leasing portfolio management. (4)
Leasing News, September 7, 2001:
"Jay Fudemberg, President and CEO of PureMarkets, one of the leading providers of eCommerce solutions for secured lending, shared his insight with me on the emerging opportunities in eFinancing. Fudemberg feels a responsibility to ensure that by using the PureMarkets platform ' both the funding sources and borrowers realize significant value from us'. His company focuses on removing friction from the financing process, and as friction goes down volume will go up. Fudemberg envisions the current 30% level of capital expenditures being leased rising to 50% over the next five years through the use of online solutions. He states that PureMarkets will be a leader in the achievement of this goal because they have the ability and the proven business model to make borrowing and lending easier and more effective. '"We are now demonstrating that our platform does not lead to price and product commoditization, but rather to efficient one-to-one customization.' Asked to comment on the new eLessors Networking Association, Fudemberg felt that it could achieve success by serving the vested interest of all parties involved in an eFinancing transaction; funding sources, borrowers, technology companies and vendors." (5)
November 8, 2011 Ecologic Leasing Service Press Release:
"Our lessee and vendor captive clients are international manufacturers with operations in China, like Cummins, Eaton, NetApp, ATI, and Boart Longyear. Our clients use the Global Lessor Network to find lessors and send them leasing opportunities that match the lessors' interests and capabilities - everything from forklifts to cars, trucks, and IT equipment", says Doug Slais, VP Client Services. "Registration is free for leasing companies at: www.lessornetwork.com/cn. In addition to China, our clients have leased equipment in over 50 countries and they continue to expand into new countries. So, all lessors are welcome to register and tell our clients about the kind of transactions that interest them."
"About Ecologic Leasing Services
Ecologic Leasing Services offers outsourcing and software services to vendor captives and corporate lessees that need to finance equipment competitively around the world. Ecologic currently supports lease transactions in 44 countries. Vendor captives employ Ecologic's services to help them finance the sale of their equipment to their customers at the point-of-sale using the best available funding sources wherever they operate around the world. Using The Global Lessor Network, Ecologic enables vendor captives and lessees to find the best match lessor for each transaction in each country. For each client, Ecologic deploys, customizes, and integrates its unique web-based leasing and asset management software services, LeaseAccelerator."

* Sudhir has this year free, but next year to be listed, as well as to use the "portal," there will be a fee. He believes many will pay to be on the roster. In reality, he is basically competing with leasing associations who have their members and information on their web site, plus also offer their "code of ethics" to those listed, or a means to file a complaint and seek resolution. There are also other web sites that have such lists, although may not be as large as The Global Leasing Resource; however, the Global Lessor Network may have more listings worldwide. editor
(1) http://www.leasingnews.org/Pages/Out-of-broker-bus.htm
(2) http://leasingnews.org/archives/Nov2011/11_02.htm#database
(3) http://www.ecologicleasing.com/os.htm
(4) http://www.leasingnews.org/archives/June%202008/06-27-08.htm#els
(5) http://two.leasingnews.org/archives/September01/9-07-01.htm

Gary DiLillo, President 216-658-5618 or gary@avptc.com

Comprehensive personal property tax outsourcing services.
Click here to see what our clients say about us.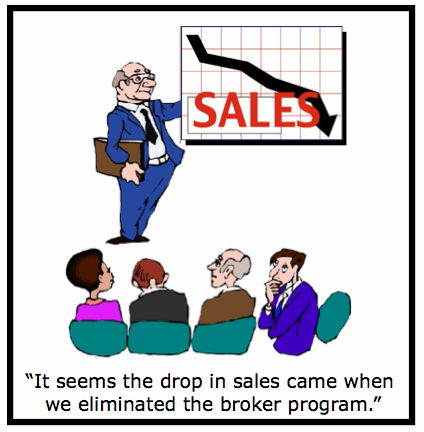 [headlines]
--------------------------------------------------------------
Please send Leasing News and ask them to subscribe. We are Free!
----------------------------------------------------------------


New Hires---Promotions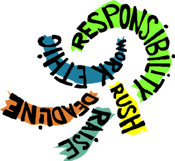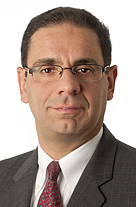 Vincent (Vince) Belcastro was appointed Managing Director and Group Head of CIT Capital Equipment Finance, New York, New York. Previously he was managing director, specialized assets, CIT Group (July, 2001-present), vice-president, relationship manager, Citibank, (January, 1996-September, 2001), Vice-President, credit risk, Republic National Bank (1991-1995), Assistant Vice-President, Bankers Trust (September, 1988-March, 1991). Saint Francis College Bachelors, Finance (1984 – 1989).
http://www.linkedin.com/pub/vince-belcastro/1/364/b53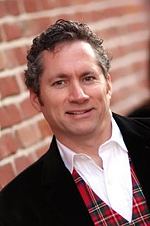 David Bromage, MBA, was appointed vice-president, sales and business development at Boart Longyear Financial Services (BLFS) at, Econolic Leasing Services, Great Falls, Virginia. Previously he was a principal consultant-vendor finance & procurement solutions (2011-September, 2011) Kansas City, Missouri Area, director, Global Financial services ( Global Commercial Operations) Greater Salt Lake City Area, Life Technologies (2007-2010), San Diego Area, Leader, Enterprise Financing Solutions (Global Treasury), Nortel, Raleigh-Durham, North Carolina Area, (205-2007), Senior Consultant, Business Development (innovation Unit) Akzo Nobel Chemicals (2004-2005), Arnhem, The Netherlands, MBA Student, Full Time Program, Georgetown University (2002-2004) Washington, DC area, , Senior Manager, Business Development (Vendor Finance) First Asset Finance (2000-2002), London, United Kingdom, Senior Manager, Business Development (Vendor Finance), 2000--2002), London, United Kingdom, Senior Manager, Business Development (Vendor Finance), CIT Group (1997-2000), London, United Kingdom, Manager-Business Development (Asset & Vendor Finance), ING Lease (1995-1997), London, United Kingdom, Manager, Business Development (Asset Finance), First Asset Finance (1993-1995), London, United Kingdom, Trainee Chartered Accountant (ICAEW), Ernst & Young (1992-1993), London, United Kingdom. Georgetown University Honors Certificate - Walsh School of Foreign Service, International Business Diplomacy (2002 – 2004), Georgetown University - The McDonough School of Business MBA, Corporate Strategy & Marketing (2002 – 2004), London Business School Certificate, Corporate Finance Evening Programme(1997 – 1998), University of Durham MA, European Politics & History (1988 – 1990), College of the Holy Cross BA, History (1983 – 1987).
http://www.linkedin.com/in/dhbromage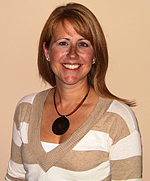 Samantha Camerlengo hired as vice-president of business development for Diversified Capital Credit, Gillette, New Jersey. Previously she was vice-president, New York Life Investment Management (August, 2007), Director, GE Real Estate (June, 2002-August, 2007), Pricing Analyst, Sprint (2001-2002), Securitization Analyst, Compucredit (1999-2000), Credit Analyst (Old Kent Bank (1997-1999).University of Georgia - Terry College of Business MBA (2001 – 2002), Eastern Michigan University BBA, Finance (1993 – 1997).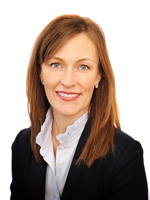 Maureen Carr promoted to managing director of Corporate Asset Finance Group, Capital Source, Chevy Chase, Maryland. Previously she was senior vice-president (February, 2010-Present). Prior Senior Vice President, Tygris Commercial Finance, (June, 2008-February, 2010), Sales Manager, Royal Bank of Scotland (July, 2002-June, 2008), Senior Credit Analyst, Heller Financial (June, 1997-June, 2002). Marquette University (1991 – 1995).
http://www.linkedin.com/pub/maureen-carr/5/4a2/559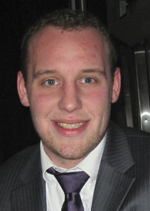 Jason Gallison promoted to Business Development Manager at Director Capital Corporation, Portsmouth, New Hampshire. Previously he was finance manager, Direct Capital (March, 2008-Present), Equipment Operator, Leon Holmes Excavation (January, 2001-February, 2008).
http://www.linkedin.com/pub/jason-gallison/26/a/2ab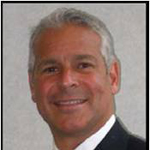 Paul Gendler was promoted to President & Chief Operating Officer at Winthrop Resources Corporation, Minnetonka, Minnesota. He has been with the company 17 years, prior was Executive-Vice President (January, 2006-November, 2011), senior vice president, national sales manager (January, 2005-January, 2006), Senior Vice President, Regional Sales Manager (September, 2003-January, 2005), senior vice-president, business and legal affairs/transaction manager (September, 1999-September, 2003), vice-president, business and legal affairs, transaction manager (September, 1994-September, 1999), Attorney, Federal Reserve System (1993-1994), Law Clear, chief US. Bankruptcy Judge Robert Kressel (12992-1993), Private Business Advisory Services, Senior (KPMG), 1987-1989).Boston University BSBA, JD, Accounting & Law Degrees (1983 – 1992)Activities and Societies: Beta Gama Sigma, honor society, Law Review.
http://www.linkedin.com/pub/paul-gendler/5/837/655

Luis Gutierrez was named vice-president, energy finance, Key Equipment Finance, Superior, Colorado. Previously he was senior vice-president, Structured Finance, Energy Conversion Devices (December, 2010--Present), Director of Financial Analysis, NaturEner (January, 2009-October, 2010), Vice-President, Silver Pacific Advisors (2005-2008), Independent Financial Advisor (2001-2004), Associate, Chase Securities, Inc. (1995-2000), Performance Engineer, FPL (1990-1993). Harvard Business School MBA, Finance (1993 – 1995), Activities and Societies: Concentration in Finance. Membership Vice President, Club Iberoamericano. Tutored classmates in Finance and Operations Management. Active in section sports. Georgia Institute of Technology BSEE, Electrical Engineering - Power (1986 – 1989) Activities and Societies: Earned Dean's List, member of honor society. Scholarship Chairman Chi Phi Fraternity. Graduate of US Army Airborne School.
http://www.linkedin.com/pub/luis-gutierrez/0/27b/433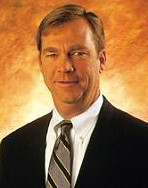 Daniel McKew appointed president, CFG Community Bank, Baltimore, California. He previously was president, 1st Mariner Bank (October, 2010-November, 2010),management consultant (May, 2010-September, 2010), President/CEO, SunTrust Equipment Finance and Leasing Corporation (July, 1997-March, 2010), chairman of the Board, Injured Workers Insurance Fund (November, 1997-May, 2008), President, Signet Leasing Corporation (March, 1991-May, 1997), Vice-President, PHH (March, 1983-February, 1991).Loyola College in Maryland MBA, Finance (1981 – 1983), Loyola College in Maryland BA, Accounting (1975 – 1979).
http://www.linkedin.com/in/danmckew
Christopher Riley hired as account executive at EquipmentEngine Financial Services Company, Portsmith, New Hampshire. Previously he was sales management, Hertz, (January, 2011-September, 2011), Operations & Logistics (Capital Cod Regional Transit Authority (August, 2010-January, 2011), Sales Management, Penske Truck Leasing (April, 2008-March, 2010).University of Hartford Bachelor's (2002 – 2007).
http://www.linkedin.com/pub/christopher-riley/42/548/456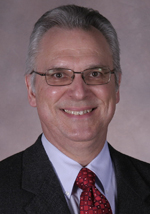 Rod Suhan, CPA, was appointed Vice-President, Operations, Boart Longyear Financial Services (BLFS) at for Econolic Leasing Services, Great Falls, Virginia. Previously he was senior consultant, financial consulting (2010-2011), Senior Manager, Leasing & Finance, Philips Medical Systems/ Philips Healthcare (2007-2009), Operations Manager, GE Capital Corp.-Healthcare Financial services (203-2007), Global Program Credit Manager, Heller Financial (1999-2002), Senior Credit Account Manager, Heller Financial (1999-1999), Senior Credit Account Manager, Heller Financial (1996-1999), Manager, Documentation & Administration, Sanwa Business Credit Corporation (1992-1996), Marketing Support Manager, Sanwa Business Credit Corporation (1987-1991), Credit Specialist & Account Officer, Sanwa Business Credit Corporation (1985-1987), Senior Management Reporting Analyst, Continental Illinois Leasing Corpo. (1982-1985), Inventory Control Manager, Scot Lad Foods (1981-1981), Senior Auditor, Scot Lad Foods (1979-1981), Auditor, KPMG Peat Marwick (1978-1979). University of Wisconsin-Madison - School of Business MBA, Finance (1981 – 1982) Activities and Societies: Finance Club, Beta Alpha Psi. University of Michigan - Stephen M. Ross School of Business BBA, Accounting (Finance minor) (1974 – 1977) Activities and Societies: Beta Alpha Psi, University of Michigan Business Students' Association
http://www.linkedin.com/in/rsuhan
Bob Sweeney was named controller of First Financial Corporate Services, Placentia, California. He was executive vice-president/chief financial officer for Direct Capital Corporation (2003-2011), Iona College BBA; MBA, Accounting; MIS (1977 – 1987).
http://www.linkedin.com/pub/bob-sweeney/9/8b3/1



John Wales, Transportation Leasing and Finance Specialist, seeking to assist a young leasing company. Previously, Vice-President, founder, Crossroads Equipment Lease and Finance (April, 2006-November, 2011), VP, Credit (Concordia Finance (2001-2006) Director, Los Angeles Transportation Club (1999-December, 2010).
http://www.linkedin.com/in/jomusichn
Michael A. Wood promoted to vice-president, global program management, Key Equipment Finance, Superior, Colorado. He joined Key Equipment Finance in 2000 as a regional business manager, Northeast, National East and Central regions, and was promoted in 2007 to business unit manager and senior team leader for syndications, aircraft, vendor and energy. Previously, Wood held operations, management and marketing positions of increasing responsibility with CIS Corporation. He has a bachelor's degree in business administration (operations management concentration) from Le Moyne College. University of Southern California MA, Composition (2001 – 2007). http://www.linkedin.com/in/jomusichn
http://media01.linkedin.com/media/p/2/000/078/324/0893f00.jpg
Eric Zehr named vice-president of sales to direct originations and vendor finance relationship for Merchants Capital, Montgomery, Alabama/Atlanta, Georgia. Previously he was vice-president, Senior Account Manger, GE Capital (May, 2003-October, 2011), Syndication Manager, Farm Credit Leasing (March, 1998-May, 2003). University of Minnesota-Twin Cities MBA, Finance, Marketing (1997 – 1999) St. Cloud State University BS, Finance, Economics (1989 – 1993) Activities and Societies: College of Business Executive Council, Investment Club, Financial Management Association.
http://www.linkedin.com/pub/eric-zehr/7/72b/40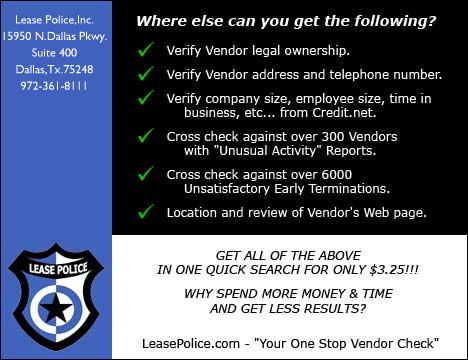 (Leasing News provides this ad "gratis" as a means
to help support the growth of Lease Police)
Leasing Industry Help Wanted

Midwest Sales Representative
(as far east as Michigan, as far west as Colorado, as far
south as Texas, and as far north as Minnesota)
Construction, Trucking, Machine Tools, Waste Equipment
Credit application only up to $250K, vendor driven, fast approvals
Broker inquiries welcome
contact: Chris Chiappetta at chris@netlease.com
In the last 25 years National Machine Tool Financial has evolved into the premier outsource captive finance company for many major manufacturers.
www.netlease.com

Tempe, Arizona
5 Independent Sales Representatives
Most Aggressive Commission Plan • Supplier Leads
From Distribution & Manufacturer Semi-Captive Programs • Fantastic Work Environment • Experienced Sales Only
Full Job Description Click Here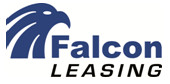 National Sales Representative
Direct, vendor based, small ticket ($10K-150K) leasing company looking for experienced sales representatives.
If you need more support, flexibility and a
stronger source of funds call Falcon.
Want to learn more - click here

For information on placing a help wanted ad, please click here:
http://www.leasingnews.org/Classified/Hwanted/Hwanted-post.htm

Please see our Job Wanted section for possible new employees.
[headlines]
--------------------------------------------------------------

2011 NEFA EXPO Super Regional Report
by Allan Levine, CEO, Madison Capital
First let me say, the November 6-7 National Equipment Finance Association (NEFA) Expo Super Regional event at Teaneck Marriott, Teaneck, New Jersey, was a success and equally important were the messages heard and vibes felt by all who attended. The leasing industry and NEFA is alive and well, and for most lessors, business is ever so slowly trending up, with different leasing indicators sending positive business messages.
Beginning with the key note speaker, Equipment Leasing and Finance Association (ELFA) President and CEO, William G, "Woody' Sutton. The Naval academy grad and retired Rear Admiral, was interesting as he discussed his military exploits and shared tales of not quite top secret assignments. In addition to his interesting tours of duty, was his message of many positive signs in our industry. His business message was clear. ELFA's recent annual conference had increased attendance, our industry originations are up, A/R aging has improved, charge offs are slowing, and credit approvals are up. Survey results reveal most respondents are positive about the economy up tick. Make no mistake, many think the economy stays the same going forward for the balance of 2011 and through 2012. As for access to capital, it is out there for healthy companies. We, as an industry, are not in a super "RA RA" environment, but we are gaining.
It is important to interject we all know the industry has shrunk. The weak have exited and we are the survivors. Also, most attendees felt the industry has had a50% shrinkage in leasing companies and personnel. There is a reason why the term "only the strong survive" keeps coming back.
There were various breakout sessions, well attended, and informative. There were sessions on Lessor Success Stories, Funding, Community Bank relationship/partnering opportunities, and Lessor –Vendor sales and relationship strategies. On the lighter side, there was a session during lunch about memory training. It was designed to help one sharpen memory skills when trying to recall names, lists, dates, etc. However, I cannot remember, for the life of me, who the presenter was. Oh, I got it. The trigger was bald head. It will be my key trigger word when recalling Barry Reitman. Great job Barry, it does work. I did try it on a list. Good luck on your new book and great job at the session.
Other highlights were 18 exhibitors, increased attendance over the year before, and a number of first time attendees. I am intentionally not mentioning numbers. If I did, the picture would be skewed. We all know industry numbers are not like 2006 for most network or trade show events. For example, I attend a trade show annually in Las Vegas that had 50 thousand in its' hay day, had 20 thousand a few years ago, and is back to 35 thousand. The 35 thousand show was a great success, albeit not quite like a 50 thousand year, but still pretty, pretty good. It shows that business is coming back.
To quote Woody Sutton's phrase, here is "the take away" for this event. Leasing organization event attendance is up from the lows of a few years back. Business volume is up as businesses must replace equipment and vehicles. The economic outlook is flat to up, but not down. Yes, we are a long way from big bang years. Many have exited our industry, borrowing $$$$ is harder, and many brokers have seen their funding sources disappear. However, we are now seeing some companies hiring. What a great sign. And, for the survivors, we are all better business men and women. We are leaner and meaner, and truly more focused with new and innovative ways to make our companies grow.
In short, the attendance numbers at any leasing organization event are not as important as the trend, the positive messages, and the recent success stories.
Let me end by saying this aging NEFA group is close knit and has a long history, and now appears to be getting stronger. Perhaps not as large as years ago, but like the economy are coming back. The show sent a message that the industry veterans, and the newcomers, will again prosper and grow their businesses. Hats off to Gerry Egan, NEFA executive director, for a jam packed 24 hour event.
Allan Levine
Chief Operating Officer
Madison Capital LLC
Equipment and Vehicle Lease Finance Solutions
9D Gwynns Mill Court
Owings Mills, Md. 21117
Direct Line: 443.796.7337
Office: 800.733.5529 x 7337
Direct Fax: 443.213.1582
Office Fax: 443.796.7203
alevine@madisoncapital.com
www.madisoncapital.com

Mr. Terry Winders, CLP
Anaheim, California
December 12-14th
Two and One Half-Day Seminar

The seminar will contain information on how to approach leasing in 2012 with the following subjects:

New lease language

Proposed new accounting rules for lessee's

Structuring and pricing for competition

Income tax rules, Article 2A vs. Article 9

New reasons to lease

Questions to ask lessee

Vendor needs

Credit enhancements

Documentation issues
and a take home assignment to see how to propose a lease.
Cost $450 per person
sponsored by
Commerce National Bank
4040 MacArthur Blvd. Suite 100
Newport Beach CA 92660
(Orange County Airport is a half-mile away)
To request a complete outline contact: leaseconsulting@msn.com or
for questions call 502-649-0448
(This ad is a "trade" for the writing of this column. Opinions
contained in the column are those of Mr. Terry Winders, CLP)
[headlines]
--------------------------------------------------------------
Walk-in Registration Only NAELB November 11-12 Conference
November 11-12
Hilton, Orange County
Costa Mesa, California

Broker Member: $125
Associate Member: $260
Funder Member: $200
(Additional members discount available)
Non-Member Broker $200
Non-Member Associate ($360)
Non-Member Funder ($360)
Full Schedule:
http://www.naelb.org/associations/2004/files/WesternRegional2011.cfm

NAELB Western Regional Exhibitors
(as of November 7, 2011)
360 Equipment Finance
Allegiant Partners Incorporated
Amerisource Funding
Ascentium Capital LLC
Axis Capital, Inc.
Blackstone Equipment Leasing, L.P.
Blue Bridge Financial, LLC
CALFUND, LLC
Channel Partners, LLC
Commerce National Bank
Dakota Financial, LLC
Financial Pacific Leasing, LLC
instaCOVER
On Deck Capital
Maxim Commercial Capital, LLC
Pawnee Leasing Corporation
Preferred Business Solutions
Quail Capital Corp.
Quiktrak, Inc.
Stalwart Contract Finance, LLC
TEAM Funding Solutions
Tetra Funding Group
TimePayment Corporation
Varilease Finance, Inc.
[headlines]
--------------------------------------------------------------
Another Good Sign: Table Wines $20+ Continue To Drive U.S. Market
The Nielsen Company reports that table wine sales in the U.S. market rose 3.4% by volume and 4.5% by value, to 128.3 million cases and $9.66 billion, respectively, in the 52 weeks ending October 15.
According to Nielsen, table wines priced at $20 and up a 750-ml. bottle grew 11.1% by volume and 12.3% by value in the 52-week period, outperforming all other price segments. Less expensive wines haven't fared well overall, as those priced under $9 a 750-ml. combined for declines of 1.7% by volume and 1% by value in the 52 weeks.
Domestic table wines (+4.4% by volume) outperformed imports (+0.5%) in the period. Among imports, the fastest growth was recorded by New Zealand (+29.3% by volume) and Argentina (+19.5%), while wines from the largest import sector, Australia, have struggled (-4.5% by volume and -6.8% by value) in the past 52 weeks. Nielsen tracks wine sales in food stores, drugstores, convenience stores, liquor stores and other select channels that collectively account for more than 45% of the U.S. table wine market, as estimated by Impact Databank.
ShankenDailyNews
----------------------------------------------------------------------------
Champagne Demand Increases Worldwide, Prices In U.S. To Move Up
Rapid recovery in mature markets and soaring demand in the emerging countries of Brazil, Russia, India and China has put global Champagne supply under pressure in the run-up to the crucial holiday selling season, with brands now on allocation and price hikes in the offing for 2012.
"Champagne now faces growing scarcity, due mainly to growth in the BRIC markets," Jim Clerkin, president and CEO of Moët Hennessy USA, told Shanken News Daily. "Compared to the worst days of 2008 and 2009, the rebound has been phenomenal." Touting the long-term strength of the emerging markets, Clerkin cited figures showing 111% growth in the Mideast-Africa region since 2001, along with 150% growth in Asia-Pacific and a whopping 430% advance in Russia.
"But the Champagne region is limited to 34,000 hectares and production of 320 million bottles," Clerkin added. "It simply can't go beyond that capacity. I have a number of brands on allocation, including Veuve Clicquot Yellow Label, Veuve Clicquot Rosé, Moët & Chandon Imperial Rosé and Nectar Imperial Rosé. Now that Champagne reserves are topped out, I will have more allocation issues next year."
Clerkin also cited sharp rises in Champagne's production costs, with grape costs rising by 97% in U.S. dollar terms from 2001 to 2010 and vineyard land more than doubling in price during that period. As a result, Moët Hennessy will be taking price increases across its Champagne portfolio during the first half of 2012. "Other worldwide markets have been taking prices up consistently, but we (in the U.S.) have not," Clerkin said. "Indeed, we've fallen behind some of the competition on pricing. So 2012 will see a significant increase." The biggest hike will be taken on Moët & Chandon Imperial, which will see a double-digit percentage rise. Other brands in the portfolio will receive single-digit percentage increases. Moët Hennessy USA is expected to announce the precise level of the price hikes in about four weeks.
Clerkin expressed confidence that demand would continue to be strong, notwithstanding the price hikes. "People have come back into Champagne faster than we've ever seen before," Clerkin said. "We've studied the data over the years, and the correlation between Champagne growth and healthy economic indicators is incredibly close. Now, for the first time in 50 years, Champagne sales have rebounded strongly without overall economic recovery." Clerkin added that the on-premise has also improved significantly. "When the on-premise is strong, we get a spinoff into the off-premise as well, because people like to take these affordable luxuries home," he said.
Moët Hennessy is the dominant Champagne player in the U.S. market, led by Moët & Chandon and Veuve Clicquot. Last year, the company's Champagne portfolio reached 837,000 cases for a 67% market share, according to Impact Databank.
[headlines]
--------------------------------------------------------------

#### Press Release #############################
Less Anxious Consumer Will Spend More This Holiday Season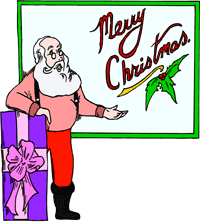 Consumers will spend about 6 percent more this holiday season compared to last year on signs of decreasing level of financial anxiety in the third quarter of this year.
SAN FRANCISCO, Calif. – The latest analysis from the Money Anxiety Index (www.moneyanxiety.com) shows retail and food service sales increasing $22.7 billion or 6.07 percent this November, and $21.9 billion or 5.81 percent increase this December compared to the same two months last year. The increase in retail and food service sales is expected based on declining level of financial anxiety resulting from improvement in GDP and increasing consumer expenditure in the third quarter of this year.
The Money Anxiety index, which measure actual consumer behavior based on economic indicators, shows a decrease in consumer financial anxiety from its recent peak of 99.5 in June to a projected 98.5 in December, signaling higher level of consumer confidence in the economy. Similarly, real gross domestic product increased at an annual rate of 2.5 percent in the third quarter of 2011, compared to an increase of 1.3 percent n the second quarter. The increase in real GDP in the third quarter primarily reflected positive contributions from personal consumption expenditures, which increased 2.4 percent in the third quarter, compared with an increase of 0.7 percent in the second.

"The slight decrease in the Money Anxiety Index is going to translate into higher spending this holiday season," said Dan Geller, Ph.D. Trend Forecaster at Money Anxiety Index, "we are already seeing early signs with the increase in consumer expenditure during the third quarter."
About Money Anxiety Index
The Money Anxiety Index (MAI) measures various economic indicators and factors associated with consumers' level of financial worry and stress. MAI, which measured the level of financial anxiety for the past 50 years, fluctuated from a high of 136.0 during the early 1980s recession, and a low of 40.3 in the mid 1960s (January 1975 = 100). The Money Anxiety Index was developed using Structural Equation Modeling (SEM) with a large sample size of monthly economic indicators ranging from 1959 to 2010.
The Money Anxiety Index (MAI) differs from other indices of consumer confidence mainly because its measurement is objective rather than subjective. MAI measures how economic indicators are impacting consumers' behavior (objective) rather than how consumers say they feel about the economy (subjective), which is the methodology used by survey-based consumer confidence indices.
##### Press Release ############################
Fernando's View: Special Veteran's Day Edition
By Fernando F. Croc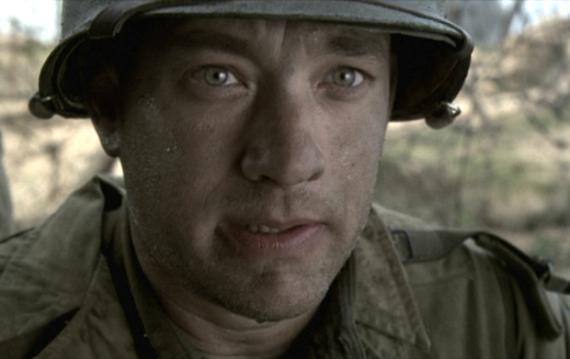 Saving Private Ryan (Steven Spielberg, 1998): There are countless fine American movies dealing with courage during wartime, but to many modern viewers this modern classic from Steven Spielberg may stand at the very top of the list. Kicking off with an unforgettable vision of the bloodshed and sacrifice of the D-Day landing near the end of World War II, it depicts the odyssey of a group of soldiers, led by Capt. John Miller (Tom Hanks), as they venture into enemy territory in a dangerous mission: To rescue Private Ryan (Matt Damon), a paratrooper whose brothers were killed in action. With masterly camerawork and often overpowering emotions, Spielberg offers an indelible portrayal of bravery in the face of horror that's both inspiring and haunting.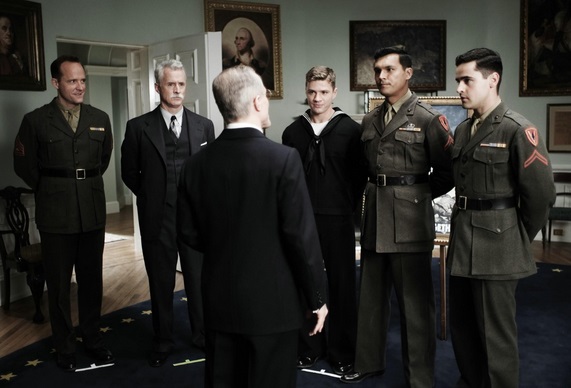 Flags of Our Fathers (Clint Eastwood, 2006): One of modern screen's most enduring stars, Clint Eastwood has also become one of American cinema's most fascinating and adventurous filmmakers. In this deeply moving WWII drama, he chronicles the fates of the young soldiers who in 1945 raised the flag at the battle of Iwo Jima. With their historic moment captured in a famous photograph, John Bradley (Ryan Phillippe), Rene Gagnon (Jesse Bradford), and Ira Hayes (Adam Beach) quickly become national heroes and media superstars. But at what price has their fame come? With a camera that never flinches from either battlefield brutality or the dark moments of a man's soul, Eastwood creates a trenchant, profoundly humane portrait of troubled, brave men.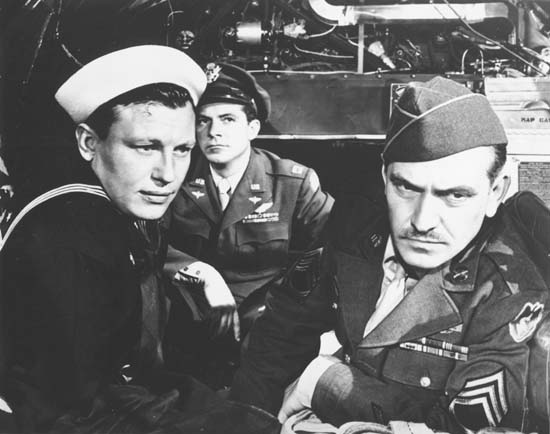 The Best Years of Our Lives (William Wyler, 1946): With WWII over, Hollywood felt the need to turn its sights back home to reassure the civilians the as well as the returning veterans. This Oscar-winning drama looks with great skill and sensitivity at the re-adjustment of a trio of military men as they reenter society. Al (Fredric March) has a devoted wife (Myrna Loy) and a good business, but finds the economic climate at odds with recognition of his fellow war vets' efforts. Fred (Dana Andrews) struggles to deal with a rocky marriage and battlefield memories, while Homer (real-life paratrooper Harold Russell) faces emotional and physical challenges. William Wyler directs a superb cast in this stirring portrait of a nation's postwar pain and healing.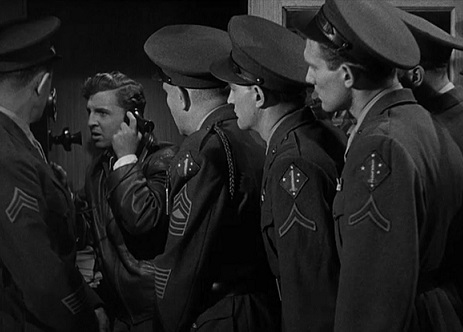 Hail the Conquering Hero (Preston Sturges, 1944): For a lighter take on veterans, you can't go wrong with a comedy from the legendary Preston Sturges. This classic tells the rib-tickling tale of Woodrow (Eddie Bracken), a soldier who, at the height of World War II, gets discharged due to a bout of hayfever. Ashamed to go back to his hometown, he runs into a group of Marines led by gruff Sgt. Heppelfinger (William Demarest), who come up with a war story so Woodrow can retain his dignity. When the entire town welcomes him as a hero and even the Mayor offers him a new position, however, the charade becomes increasingly hard to keep up. A wonderful reminder that humor is as much a staple of a great nation as courage.
[headlines]
--------------------------------------------------------------

Boise, Idaho -- Adopt-a-Dog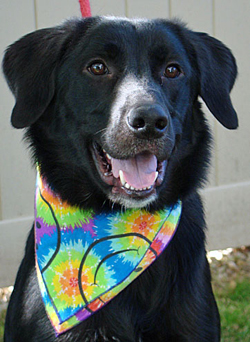 Wilbur
Login #: 13633106
Labrador Retriever Mix
– Black/White
– Male– 1 year
– 69 lbs.
Wilbur is a happy, goofy guy who loves everyone and was a lot of fun to evaluate. He adores toys and balls so stock up. He knows so many commands and obeys them readily. He'd love the one-on-one time with you at an obedience class, and we predict he'd be the star of the class. He's a playful guy and strong so best with a family with sturdy children.
Adoption Process & Fees
http://www.idahohumanesociety.org/adopt/adoption-process-and-fees/
Location & Hours
http://www.idahohumanesociety.org/about-ihs/general-shelter-information/shelter-location-and-hours/
www.idahohumanesociety.org


Adopt-a-Pet by Leasing Co. State/City
http://www.leasingnews.org/Conscious-Top%20Stories/Adopt_Pet.htm

Adopt a Pet
http://www.adoptapet.com/
Classified ads—Back Office

Leasing Industry Outsourcing
(Providing Services and Products)
Back Office: Atlanta, GA
Let Tax Partners handle your sales and use tax compliance duties w/less risk and cost than in-house. Largest tax compliance firm
in US
E-mail:sales@taxpartners.com
Backoffice: Dallas, TX
Property Tax and sales and use tax administration services performance is guaranteed and we will save you time and money or our service is free.
E-mail: info@osgsolutions.com
Back Office: Laughlin, NV
20 years experience on funder/broker sides. Looking for a relationship where I act as credit shop for smaller brokers when financial statements are involved.
E-mail:batarista@laughlin.net

Backoffice: New Rochelle, NY
Proactive management/administration of commercial/consumer vehicle lease/finance portfolios covering insurance, titles,
registrations, sales/property taxes, tickets, collections, accounting, vehicle disposition. Since 1975
E-mail: Barrett@BarrettCapital.com
Back Office: Northbrook, IL
Our staff of CPA's and lease professionals can handle any or all portfolio responsibilities incl. portfolio mgmt, invoicing, sales/property/income tax, accounting, etc.
800-826-7070
E-mail: ngeary@ecsfinancial.com
Back Office: San Rafael, CA
We can run your back office from origination to final payoff. 30 years experience in commercial equipment lease and loan portfolio management.
E-mail:gmartinez@phxa.com
Back Office - Portland, OR
Keep more of your hard-earned commissions! Middle-Market, Small-Ticket for brokers, nationwide, 20+years experience, negotiable splits. Contact us for more information at (888)745-9481 or
bev@alliedpacific.net

Back Office -Portland
Portfolio Financial Servicing Company is a leading provider of private label primary and backup servicing for lease and loan contracts. 800-547-4905
sales@pfsc.com

Back Office: National Property Tax Compliance Services to the leasing industry. Over 60-years experience and fifty Lessors as clients. References and free quotes available,
(216) 658-5618,
E-mail gary@avptc.com

Back Office – National
Spending too much time on processing credit applications, preparing lease documents and other administrative tasks and not enough time marketing and growing your business? Call us! 407.964.1232
dee@leasebrokerassistant.com

Back Office: Gig Harbor, WA
Orion First Financial provides comprehensive lease/loan account servicing, collection/workout solutions and strategic advisory services. Contact David T. Schaefer
253-857-9610
dtschaefer@orionfirst.com
All "Outsourcing" Classified ads
(advertisers are both requested and responsible to keep their free ads up to date)
http://www.leasingnews.org/Classified/Outsourcing/Outsourcing.htm

How to Post a free "Outsourcing" classified ad:
http://www.leasingnews.org/Classified/Outsourcing/Outsourcing-post.htm
--------------------------------------------------
1914 Model T Repair Offer
This was only 83 years ago

1928 CAR REPAIR MAILER.
AUTOMOTIVE REPAIR ADVERTISEMENT IN 1928... SENT ON A PENNY POSTCARD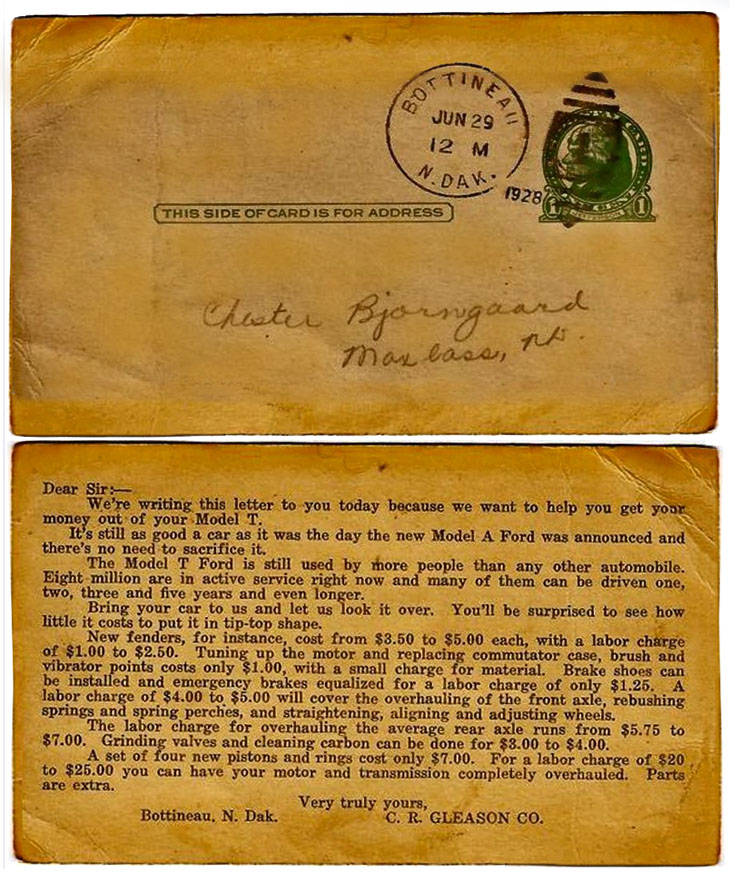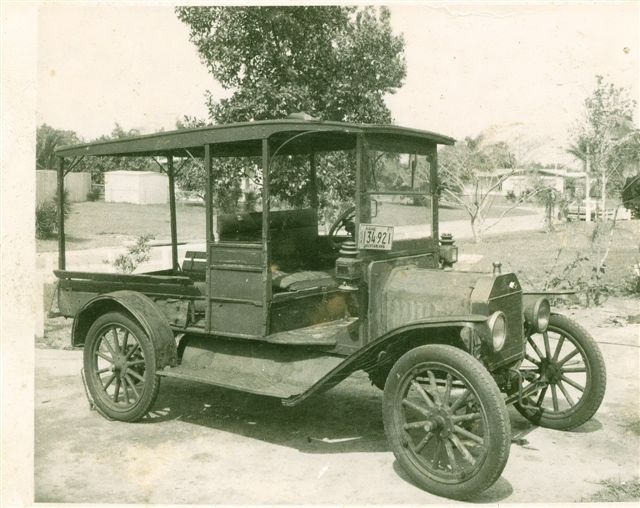 1914 Model T Ford Station Wagon.

May 31, 1927, the last Ford Model T rolled off the assembly line. It was the first affordable automobile, due in part to the assembly line process developed by Henry Ford. It had a 2.9-liter, 20-horsepower engine and could travel at speeds up to 45 miles per hour. It had a 10-gallon fuel tank and could run on kerosene, petrol, or ethanol, but it couldn't drive uphill if the tank was low, because there was no fuel pump; people got around this design flaw by driving up hills in reverse.

Ford believed that "the man who will use his skill and constructive imagination to see how much he can give for a dollar, instead of how little he can give for a dollar, is bound to succeed." The Model T cost $850 in 1909, and as efficiency in production increased, the price dropped. By 1927, you could get a Model T for $290. 

"I will build a car for the great multitude," said Ford. "It will be large enough for the family, but small enough for the individual to run and care for. It will be constructed of the best materials, by the best men to be hired, after the simplest designs that modern engineering can devise. But it will be low in price that no man making a good salary will be unable to own one - and enjoy with his family the blessing of hours of pleasure in God's great open spaces."
John Kenny Receivables Management

• End of Lease Negotiations & Enforcement • Fraud Investigations
• Credit Investigations • Asset Searches
• Skip-tracing • Third-party Commercial Collections

john@jkrmdirect.com | ph 315-866-1167| www.jkrmdirect.com

News Briefs---
Chesswood (Pawnee Leasing) Announce Q3 2011
http://www.marketwatch.com/story/chesswood-announces-results-for-q3-2011-2011-11-08
SeaCube Containter Business 30% Net Increase
http://www.benzinga.com/pressreleases/11/11/b2108859/seacube-container-leasing-ltd-reports-third-quarter-2011-results
NetSol Announces Repurchase Program
http://app.quotemedia.com/quotetools/newsStoryPopup.go?storyId=45940468 &topic=NTWK&symbology=null&cp=null&webmasterId=101425
Netsol Stock Soars
http://www.thestreet.com/story/11304377/1/netsol-stock-soars-ntwk.html
Italian bank Intesa maintains dividend, to cut 5,000 jobs
http://www.reuters.com/article/2011/11/08/intesasanpaolo-results-idUSL6E7M83DB20111108
New wifi-minded carrier offers unbelievable $19 unlimited phone plan
http://news.yahoo.com/blogs/technology-blog/wifi-minded-carrier-offers-unbelievable-19-unlimited-phone-204810215.html
Consumer Reports OKs iPhone 4S
http://www.upi.com/Business_News/2011/11/08/Consumer-Reports-OKs-iPhone-4S/UPI-54681320784209/
Grace period is over on 'Dancing With the Stars'
http://theclicker.today.msnbc.msn.com/_news/2011/11/08/8708706-grace-period-is-over-on-dancing-with-the-stars


You may have missed---

Wiser Steve Hudson back in the game---video interview
http://www.bnn.ca/News/2011/11/4/Wiser-Steve-Hudson-back-in-the-game.aspx
---------------------------------------

Sports Briefs----

NBA players reject owners' take-it-or-leave-it offer
http://www.chicagotribune.com/sports/basketball/bulls/ct-spt-1109-bulls-nba-labor--20111109,0,383797.story
49ers QB Alex Smith plays like he belongs
http://blog.sfgate.com/49ers/2011/11/08/49ers-qb-alex-smith-plays-like-he-belongs/


California Nuts Briefs---
Early returns in SF show Ed Lee leading the pack of 16
http://www.sfgate.com/cgi-bin/article.cgi?f=/c/a/2011/11/08/MNH01LQREK.DTL
Voters supporting George Gascón, sheriff too close to call
http://www.sfgate.com/cgi-bin/article.cgi?f=/c/a/2011/11/08/MN6P1LQ5N5.DTL&tsp=1
Read more: http://www.sfgate.com/cgi-bin/article.cgi?f=/c/a/2011/11/08/MN6P1LQ5N5.DTL#ixzz1dBXMtIQG

Oakland merchants say sales slump by half amid Occupy protests
http://www.contracostatimes.com/business/ci_19292499
In Sacramento, More than half of area homes worth less than their mortgages
http://www.sacbee.com/2011/11/08/4040017/more-than-half-of-area-homes-worth.html
Napa Valley Film Fest Guide
http://707.pressdemocrat.com/2011-11-08/featured/napa-valley-film-fest-guide


"Gimme that Wine"



Wines for Thanksgiving Dinner
http://www.nytimes.com/2011/11/09/dining/reviews/wines-for-thanksgiving-dinner-review.html?ref=dining
California vineyards find night harvests yield benefits
http://www.usatoday.com/money/industries/food/story/2011-11-01/winery-night-grape-harvest/51067222/1?csp=34news
French Wine Harvest Ends, Production to Rise to Five-Year High
http://www.businessweek.com/news/2011-11-08/french-wine-harvest-ends-production-to-rise-to-five-year-high.html
Randall Grahm predicts a future with nutritional wines
http://www.harpers.co.uk/news/news-headlines/11292-randall-grahm-predicts-a-future-with-nutritional-wines.html
Francis Ford Coppola tells Wine Future great wine making is like making a film
http://www.harpers.co.uk/news/news-headlines/11291-francis-ford-coppola-tells-wine-future-great-wine-making-is-like-making-a-film-.html



Free Mobile Wine Program
http://leasingnews.org/archives/Feb2010/2_26.htm#mobile
Wine Prices by vintage
http://www.winezap.com
http://www.wine-searcher.com/
US/International Wine Events
http://www.localwineevents.com/
Winery Atlas
http://www.carterhouse.com/atlas/\
Leasing News Wine & Spirits Page
http://two.leasingnews.org/Recommendations/wnensprts.htm
[headlines]
----------------------------------------------------------------
This Day in History
1731-Birthday of Benjamin Banneker: American astronomer, mathematician clockmaker, surveyor and almanac author, called "first black man of science." He was instrumental in the original survey of city of Washington. Banneker's Almanac was published 1792—97. Born at Elliott's Mills, MD, he died at Baltimore, MD, Oct 9, 1806. A fire that started during his funeral destroyed his home, library, notebooks, almanac calculations, clocks and virtually all belongings and documents related to his life.
http://memory.loc.gov/ammem/today/nov09.html
1756-Travel was generally by horse or walking before this date when the first intercity stagecoach service was inaugurated between Philadelphia, PA, and New York City by John Butler, Francis Holman, John Thompson, and William Walter.
1800--- Birth of Asa Mahan, American educator and Congregational clergyman. President of Oberlin College in Ohio from 1835_1850, Mahan was instrumental in establishing interracial college enrollment and in the granting of college degrees to women.
1802-Birthday of Elijah P. Lovejoy, American newspaper publisher and abolitionist, born at Albion, ME. Died Nov. 7, 1837 in a fire started by a mob angry about his anti-slavery views.
http://www.altonweb.com/history/lovejoy/
http://www.state.il.us/hpa/lovejoy/table.htm
http://www.greatriverroad.com/Cities/Alton/Lovejoy.htm
1815- Reverend Leonard Grimes was born at Leesburg, VA, to parents who were free. A free black man living at Washington, DC, he despised slavery and became active in assisting fugitive slaves to escape. He was caught and imprisoned at Richmond, VA. After his release he founded and became the first minister of the Twelfth Street Baptist Church at Boston, MA, where he served until his death Mar 14, 1874.
1831-Birthday of Cornelia Adele Strong Fassatt, painter of The Florida Case before the Electoral Commission hanging in the U.S. Capitol building that contains the faithful likenesses of 260 prominent figures of the day.
1833-Brithday of Sally Louisa Tompkins, made a captain in the Confederacy so she could continue operating a private hospital which had less than a 7% fatality rate, an unbelievably low rate for the times. She was buried with full military honors when she died in 1916.
1836-The first state police were formed when G.W. Davis was commissioned to raise 20 Texas Ranger. Texas was a province of Mexico at the time. The General Council of the Provisional Government of Texas authorized the organization of three Ranger companies. Texas was admitted to the Union in 1845. The first African-American officer to serve as a Texas Ranger was Lee Roy Young, who joined the force in 1988.
1836--- Birth of Christian business traveler Samuel Hill. In 1899 Hill, John Nicholson and W.J. Knights co founded the Gideons, a Christian organization that ministers through distribution of the Scriptures. To date, the Gideons have placed over 12 million Bibles and 100 million New Testaments.
1938-- Crystal Night in Germany when Hitler's men raided Jewish homes and synagogues. The name is derived from the broken glass that covered the streets. Lest we forget... More than four million women and children were killed by Hitler. He abolished abortion and birth control and held contests and awarded medals for women bearing the most children, had camps and homes where women were used for men's pleasure and breeding - and there were no women were among the leaders of the Nazi party. In addition to sharing ALL the horrors that the men in concentration camps suffered at the hands of the Nazis, the women also were raped and sexually tortured - by both inmates and Nazis.
1857 - The new magazine, the "Atlantic Monthly", featured the first installment "The Autocrat of the Breakfast Table" by Oliver Wendell Holmes
1861- Tennessee votes against secession
http://www.newadvent.org/cathen/14508a.htm
http://www.roanetnheritage.com/research/military/civil%20war/06.htm
http://www.tngenweb.org/scott/fnb_v7n3_the_civil_war.htm
1868- Medical School at Howard University opened with eight students
1872-The Boston Fire: though Boston had experienced several damaging fires, the worst one started on this Saturday evening in a dry-goods warehouse. Spreading rapidly in windy weather, it devastated several blocks of the business district, destroying nearing 800 buildings. Damage was estimated at more than $75 million. It was said that the fire caused a bright red glare in the sky that could be seen from nearly 100 miles away. The Boston fire came one year, one month, and one day after the Great Chicago Fire of October 8, 1871.
1876-Birthday of Archibald Wright (Moonlight" Graham, baseball player born at Fayetteville, NC. Graham's brief major league career (one game and no at-bats) was fictionalized in "Field of Dreams." Died at Chisholm, MN, August 25, 1965.
1899-Clarinetist Mezz Mezzrow born Chicago, ILL. His autiobiography about Chicago jazz days is still considered a classic, written in 1946, "Really the Blues." Ben Pollock, the drummer says Mezz was "not too smart, and he ran errands for us mostly." Ben at the time owned a Pizza joint on Sunset Blvd that we often went to listen to the Dixieland music.
1906 - United States President Theodore Roosevelt left for Panama on the first overseas trip by a United States president.
1906—Trumpet player Muggsy Spanier birthday
http://www.redhotjazz.com/muggsy.html
1906 -Alto sax player Peter Brown born, Baltimore, MD.
1912- West Point cadet Dwight D. Eisenhower broke his kneecap in a football game against Tufts University and gave up the sport forever.
1913 -the 'Freshwater Fury', one of the greatest windstorms ever in the Great Lakes produced sustained winds of 62 mph at Port Huron, MI, gusts to 80 mph at Buffalo, NY and 79 mph at Cleveland, OH. 17 ships were sunk and 270 sailors lost. 22.2 inches of snow fell at Cleveland. Pickens, WV had 36 inches
1918-Birthday of Spiro Theodore Agnew, 39 th vice president of the US, born at Baltimore, MD. Twice elected vice president (1968 and1972), Agnew became the second person to resign that office October 10, 1973. Agnew entered a plea of no contest to a charge of income tax evasion ( on contract kickbacks received while he was governor of Maryland , and after he became vice president) He died Sept. 17, 1996, at Berlin, MD. John Calhoun was the first to resign, 1832, over many issues with President John Quincy Adams, the last of states rights, where Adams continued to believe states had the right to over rule federal authority and decided he had had it.
1918-Birthday of swimmer Florence May Chadwick, San Diego, CA. Chadwick never won a national title and failed to qualify for the US Olympic team in 1936, but she won enduring fame by becoming the first woman to swim the English Channel in both directions. She swam from France to England on August 8, 1950, and from England to France a year later. She made other long-distance swims as well, including the Bristol Channel, the Catalina Island-to California swim and the Strait of Gibraltar. Died at San Diego, March 15, 1995.
1923- Birthday of Actress and singer Dorothy Dandridge. She was a child star, born at Cleveland, OH, who toured with her sisters, Vivian and Etta Jones, as The Dandridge Sisters. They played at the Cotton Club, sharing the stage with artists such as Cab Calloway and W.C. Handy. Dandridge went solo in 1941 to perform in Hollywood movies and on stage with the Desi Arnaz Band. Her big break came with the lead role in Otto Preminger's musical, Carmen Jones. Dandridge received an Oscar nomination for her performance. Unfortunately, Dandridge could not overcome Hollywood's racism and tendency to typecast and her career foundered. She died at West Hollywood, CA, Sept 8,1965.
1926 - A F3 tornado struck a small school near La Plata, MD killing 14 students. The school was lifted, thrown into a grove of trees and blown apart. The body of one child was found in a tree 300 feet away
1934-Birthday of Carl Sagan, astronomer, biologist, author, born at New York, NY. Died at Seattle, WA. Dec. 20, 1996.
1938- 24-year-old Mary Martin made her Broadway stage debut in the musical comedy "Leave It to Me". She brought down the house as she sang My Heart Belongs to Daddy. And the critics raved about New York's bright new star. The following year brought Martin a top-ten hit with the same song. Martin suddenly found herself singing duets with Bing Crosby; starring on "Broadway in One Touch of Venus" in 1943; "Lute Song" in 1946; touring in "Annie Get Your Gun"; and then taking on what would become her immortal role, that of Nellie in "South Pacific". South Pacific was one of Broadway's biggest hits and the cast album was one of the first of its kind, also a big seller. Then came Mary's stage and TV performances as Peter Pan. This would become her signature role, a memorable moment as the petite actress flew through the air with Tinkerbell and fought the dangerous Captain Hook. Broadway called to Mary Martin again in 1959 for "The Sound of Music" and once more in 1966 for "I Do, I Do". Back in 1951, Mary Martin recorded a duet with a young man who was also destined for instant and long-term stardom. The song they sang together was Get out Those Old Records. The twenty-year-old was her son, Larry Hagman, who later played J.R. Ewing.
1944--GOTT, DONALD J. (Air Mission) Medal of Honor Rank and organization: First Lieutenant, U.S. Army Air Corps, 729th Bomber Squadron, 452d Bombardment Group. Place and date: Saarbrucken, Germany, 9 November 1944. Entered service at: Arnett, Okla. Born: 3 June 1923, Arnett, Okla. G.O. No.: 38, 16 May 1945. Citation: On a bombing run upon the marshaling yards at Saarbrucken a B-17 aircraft piloted by 1st. Lt. Gott was seriously damaged by antiaircraft fire. Three of the aircraft's engines were damaged beyond control and on fire; dangerous flames from the No. 4 engine were leaping back as far as the tail assembly. Flares in the cockpit were ignited and a fire raged therein, which was further increased by free-flowing fluid from damaged hydraulic lines. The interphone system was rendered useless. In addition to these serious mechanical difficulties the engineer was wounded in the leg and the radio operator's arm was severed below the elbow. Suffering from intense pain, despite the application of a tourniquet, the radio operator fell unconscious. Faced with the imminent explosion of his aircraft, and death to his entire crew, mere seconds before bombs away on the target, 1st. Lt. Gott and his copilot conferred. Something had to be done immediately to save the life of the wounded radio operator. The lack of a static line and the thought that his unconscious body striking the ground in unknown territory would not bring immediate medical attention forced a quick decision. 1st. Lt. Gott and his copilot decided to fly the flaming aircraft to friendly territory and then attempt to crash land. Bombs were released on the target and the crippled aircraft proceeded alone to Allied-controlled territory. When that had been reached, 1st. Lt. Gott had the copilot personally inform all crewmembers to bail out. The copilot chose to remain with 1st. Lt. Gott in order to assist in landing the bomber. With only one normally functioning engine, and with the danger of explosion much greater, the aircraft banked into an open field, and when it was at an altitude of 100 feet it exploded, crashed, exploded again and then disintegrated. All 3 crewmembers were instantly killed. 1st. Lt. Gott's loyalty to his crew, his determination to accomplish the task set forth to him, and his deed of knowingly performing what may have been his last service to his country was an example of valor at its highest.
1946- Thousands of African-Americans fought in WWII, but after the war the same old injustices and hatred prevailed. In Philadelphia Margaret Roselle Hawkins and Sarah Strickland Scott founded a nonpartisan, volunteer organization called The Links, "linking" their friendship and resources in an effort to better the lives of disadvantaged African-Americans. From the first group of nine, The Links has grown to an incorporated organization of 8,000 women in 240 local chapters in 40 states plus the District of Columbia and two foreign countries. The Links promotes educational, cultural and community activities through a variety of projects here and in Africa. In May of 1985 The Links became an official
1948-Top Hits
Buttons and Bows - Dinah Shore
Hair of Gold, Eyes of Blue - Gordon MacRae
On a Slow Boat to China - The Kay Kaiser Orchestra (vocal: Harry Babbitt & Gloria Wood
One Has My Name (The Other Has My Heart) - Jimmy Wakely
1948 - On NBC radio, "This is Your Life" debuted. the host for that first episode was Ralph Edwards who hosted the radio show for two years before giving the show nine more years from 1952 to 1961 on television.
1952- "Omnibus" premiered on television. This eclectic series deserved its name, offering a variety of presentations, including dramas, documentaries and musicals. Alistair Cooke hosted the program, which was the first major TV project to be underwritten by the Ford Foundation. Notable presentations included: James Agee's "Mr. Lincoln"; "Die Fledermaus," with Eugene Ormandy conducting the Metropolitan Opera Orchestra; Agnes DeMille's ballet "Three Virgins and the Devil" (presented as "Three Maidens and the Devil"); and documentaries from underwater explorer Jacques Cousteau.
1955 - For RCA Victor, Harry Belafonte recorded "Jamaica Farewell" and "Come Back Liza", completing the "Calypso" album that led to Belafonte's nickname, "Calypso King".
1955--The Everly Brothers made their first studio recordings, cutting four tracks in 22 minutes at Nashville's Old Tulane Hotel Studios.
1956-Top Hits
Love Me Tender - Elvis Presley
The Green Door - Jim Lowe
True Love - Bing Crosby & Grace Kelly
Hound Dog/Don't Be Cruel - Elvis Presley
1958-Elvis Presley's "Hound Dog" became only the third record in history to sell over three million copies, joining "White Christmas" by Bing Crosby and Gene Autry's "Rudolf the Red Nosed Reindeer".
1960- the New York Yankees fired their manager, Casey Stengel, despite his having won 10 pennants and seven World Series in 12 years. Stengel returned to baseball in 1962 as first manager of the New York Mets.
1961-Brian Epstein went to Liverpool's Cavern Club to see The Beatles perform for the first time. He had been getting requests at his NEMS music store for a record called "My Bonnie". After several more visits, Epstein would offer to manage the group, which he did until his death in 1967.
1961 --PGA eliminates Caucasians only rule.
1963-The Kingsmen's classic, "Louie, Louie" is released in the US. It will enter the Hot 100 near the end of November and peak at #2 in early January.
1964-Top Hits
Baby Love - The Supremes
Last Kiss - J. Frank Wilson & The Cavaliers
Leader of the Pack - The Shangri-Las
I Don't Care (Just as Long as You Love Me) - Buck Owens
1965- Massive electric power failure starting in western New York State at 5:16 PM, cut electric power to much of northeastern US and Ontario and Quebec in Canada. More than 30 million persons in an area of 80,000 square miles were affected. The experience provoked studies of the vulnerability of 20 th century technology.
1967 - With John Lennon on the cover, the first issue of "Rolling Stone" was published. The magazine said it was not just a music magazine but was also about "...the things and attitudes that music embraces."
1967-SIJAN, LANCE P. Medal of Honor Rank and organization: Captain, U.S. Air Force, 4th Allied POW Wing, Pilot of an F-4C aircraft. Place and date: North Vietnam, 9 November 1967. Entered service at: Milwaukee, Wis. Born: 13 April 1942, Milwaukee, Wis. Citation: While on a flight over North Vietnam, Capt. Sijan ejected from his disabled aircraft and successfully evaded capture for more than 6 weeks. During this time, he was seriously injured and suffered from shock and extreme weight loss due to lack of food. After being captured by North Vietnamese soldiers, Capt. Sijan was taken to a holding point for subsequent transfer to a prisoner of war camp. In his emaciated and crippled condition, he overpowered 1 of his guards and crawled into the jungle, only to be recaptured after several hours. He was then transferred to another prison camp where he was kept in solitary confinement and interrogated at length. During interrogation, he was severely tortured; however, he did not divulge any information to his captors. Capt. Sijan lapsed into delirium and was placed in the care of another prisoner. During his intermittent periods of consciousness until his death, he never complained of his physical condition and, on several occasions, spoke of future escape attempts. Capt. Sijan's extraordinary heroism and intrepidity above and beyond the call of duty at the cost of his life are in keeping with the highest traditions of the U.S. Air Force and reflect great credit upon himself and the U.S. Armed Forces.
1967--YOUNG, GERALD O. Medal of Honor Rank and organization: Captain, U.S. Air Force, 37th ARS Da Nang AFB, Republic of Vietnam. Place and date: Khesanh, 9 November 1967. Entered service at: Colorado Springs, Colo. Born: 9 May 1930, Chicago, Ill. Citation: For conspicuous gallantry and intrepidity at the risk of his life above and beyond the call of duty. Capt. Young distinguished himself while serving as a helicopter rescue crew commander. Capt. Young was flying escort for another helicopter attempting the night rescue of an Army ground reconnaissance team in imminent danger of death or capture. Previous attempts had resulted in the loss of 2 helicopters to hostile ground fire. The endangered team was positioned on the side of a steep slope which required unusual airmanship on the part of Capt. Young to effect pickup. Heavy automatic weapons fire from the surrounding enemy severely damaged 1 rescue helicopter, but it was able to extract 3 of the team. The commander of this aircraft recommended to Capt. Young that further rescue attempts be abandoned because it was not possible to suppress the concentrated fire from enemy automatic weapons. With full knowledge of the danger involved, and the fact that supporting helicopter gunships were low on fuel and ordnance, Capt. Young hovered under intense fire until the remaining survivors were aboard. As he maneuvered the aircraft for takeoff, the enemy appeared at point-blank range and raked the aircraft with automatic weapons fire. The aircraft crashed, inverted, and burst into flames. Capt. Young escaped through a window of the burning aircraft. Disregarding serious burns, Capt. Young aided one of the wounded men and attempted to lead the hostile forces away from his position. Later, despite intense pain from his burns, he declined to accept rescue because he had observed hostile forces setting up automatic weapons positions to entrap any rescue aircraft. For more than 17 hours he evaded the enemy until rescue aircraft could be brought into the area. Through his extraordinary heroism, aggressiveness, and concern for his fellow man, Capt. Young reflected the highest credit upon himself, the U.S. Air Force, and the Armed Forces of his country.
1969-Simon and Garfunkel record what would become their signature tune, "Bridge Over Troubled Water", with future member of Bread, Larry Knechtel on piano. Art wanted Paul to sing the song, but Paul insisted that Art's voice was better suited for it. It was a decision that Paul would later say he regretted.
1969--The occupation of Alcatrazwas planned by Richard Oakes, a group of Indian students, and a group of urban Indians from the Bay Area. Since many different tribes were represented, the name "Indians of All Tribes" was adopted for the group. They claimed the island in the name of Indians of all tribes and left the island to return later that same evening. In meetings following the November 9th occupation, Oakes and his fellow American Indian students realized that a prolonged occupation was possible. --Alcatraz Indian Occupation
1972-Top Hits
I Can See Clearly Now - Johnny Nash
Nights in White Satin - The Moody Blues
Freddie's Dead (Theme from "Superfly") - Curtis Mayfield
It's Not Love (But It's Not Bad) - Merle Haggard
1973-After years of struggling as a member of two New York area bands, The Hassels and Attila, and as a bar room piano player, Billy Joel releases what will ultimately be his breakthrough album, "Piano Man". The title song will be released as a single and become a Top Twenty-five hit early next year.
1974-"You Ain't Seen Nothing Yet" by Bachman-Turner Overdrive topped the charts and stayed there for a week.
1976-In the wake of the reformed Fleetwood Mac's success with their latest, self-titled album, one of the band's earlier LPs, "Mystery to Me" goes Gold.
1977-Donna Summer is awarded a Gold record for her Billboard #6 hit, "I Feel Love". It was the second of her twenty, US Top 40 chart makers.
1980-Top Hits
Woman in Love - Barbra Streisand
Lady - Kenny Rogers
The Wanderer - Donna Summer
On the Road Again - Willie Nelson
1982 - An unusual California outbreak of tornadoes with 7 tornadoes setting down in the Los Angeles area. 2 of the storms reached F2 striking Long Beach and Van Nuys
1984- The Vietnam Veterans Memorial was completed by the addition of a statue, "Three Servicemen" (sculpted by Frederick Hart), which was unveiled on this date. The statue faces the black granite wall on which are inscribed the names of more than 58,000 Americans who were killed or missing in action in the Vietnam War.
1985-"Miami Vice Theme" by Jan Hammer topped the charts and stayed there for a week.
1988-Top Hits
Kokomo - The Beach Boys
Wild, Wild West - The Escape Club
The Loco-Motion - Kylie Minogue
Darlene - T. Graham Brown
1989 - East German officials today opened the Berlin Wall, allowing travel from East to West Berlin. The following day, celebrating Germans began to tear the wall down. One of the ugliest and most infamous symbols of the Cold War was soon reduced to rubble that was quickly snatched up by souvenir hunters.
1991 - Champaign, IL shivered at 9 degrees, Calico Rock, AR dropped to 13 degrees, just two of 70 record lows for the date
1991- "Cream" by Prince & the N.P.G. topped the charts and stayed there for 2 weeks
1996-"No Diggity" by Blackstreet topped the charts and stayed there for 4 weeks.
1997 - -- Denver cornerback Darrien Gordon ties an NFL record by returning two punts for touchdowns in the same quarter, a feat previously accomplished just twice in NFL history. His scoring returns of 82 and 75 yards in the first quarter gave Denver a 14-0 lead en route to a 34-0 defeat of Carolina.
1999-The Recording Industry Association of America announces their Artists of the Century. The Beatles top the list for US sales of over 106 million albums. Garth Brooks was named most successful male artist (89 million albums sold) and Barbra Streisand the most successful female artist. (62 million albums sold). Elvis Presley had the most Gold and Platinum singles with 77, to go along with his 80 Gold and Platinum albums. Elton John's "Candle in the Wind" (Princess Diana version) is the best selling single of all time and the Eagles "Greatest Hits 1971 - 1975" is the record holder for best selling album.
2000--- After posting the best record in baseball this season, Giant manager Dusty Baker is named by the BBWAA as the National League Manager of the Year. He joins Tony LaRussa (White Sox '83 and A's '88 and 92) as the only three-time winner of the award.
2000-The Beatles launched their official internet web site, www.thebeatles.com
2002 - After a decade as the skipper in San Francisco, Dusty Baker signs a four years deal to pilot the Cubs. The three-time NL Manager of the Year compiled an 840-715 record during his ten-year tenure with the Giants
2004 ---After coming out of retirement to pitch for his home town team, Roger Clemens (18-4, 218, and 2.98) becomes the oldest hurler to win the Cy Young Award. The 42-year old 'Rocket' has received the honor a record seven times and becomes the first to win the award with four different teams; Red Sox (1986-87, 1991), Blue Jays (1997-98), Yankees (2001) and the Astros (2004).
2005-- Ozzie Guillen, who led the Chicago White Sox to the World Championship, joins his former field boss as recipients of the managers of the year honors. After leading a very young Braves team to the East division title, Bobby Cox, the NL winner, becomes the first skipper in either league ever win the award in consecutive years.
2008 - Participants in team-sponsored high school program aimed at helping Bronx youths pursue careers in architecture, engineering and construction, along with a few players remove rain-soaked dirt from the former Yankee Stadium and bring it across the street to the team's new $1.3 billion field. The soil is then mixed with the new stadium's dirt around home plate and pitcher's rubber which were also removed from the former site during the ceremony.
-------------------------------------------------------------

SuDoku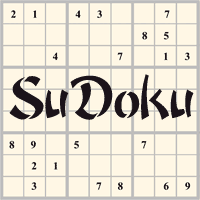 The object is to insert the numbers in the boxes to satisfy only one condition: each row, column and 3x3 box must contain the digits 1 through 9 exactly once. What could be simpler?
http://leasingnews.org/Soduku/soduko-main.htm
--------------------------------------------------------------

Daily Puzzle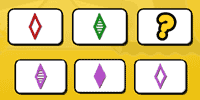 How to play:
http://www.setgame.com/set/puzzle_frame.htm
Refresh for current date:
http://www.setgame.com/set/puzzle_frame.htm
--------------------------------------------------------------


http://www.gasbuddy.com/
http://www.gasbuddy.com/GB_Map_Gas_Prices.aspx
http://www.gasbuddy.com/GB_Mobile_Instructions.aspx
--------------------------------------------------------------

Weather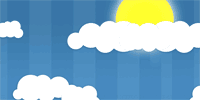 See USA map, click to specific area, no commercials
--------------------------------------------------------------

Traffic Live---
Real Time Traffic Information
You can save up to 20 different routes and check them out with one click,
or type in a new route to learn the traffic live
--------------------------------