[headlines]
--------------------------------------------------------------

Classified Ads---Asset Management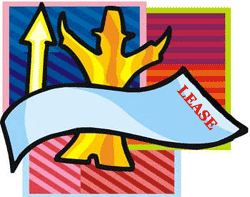 (These ads are "free" to those seeking employment
or looking to improve their position)
Asset Management
San Francisco, CA
Ten years experience setting residuals, negotiating leases and remarketing equipment across a broad spectrum of large ticket asset types including marine, intermodal, mining, energy, manufacturing.
geoffwalshe@yahoo.com
Located near Dallas
Extensive experience in valuation/remarketing of IT and telecom assets. Established network of customers and vendors. Strong leasing background
Located near Dallas contact: leasevalue@gmail.com
Free Posting for those seeking employment in Leasing:
http://www.leasingnews.org/Classified/Jwanted/Jwanted-post.htm

All "free" categories "job wanted" ads:
http://www.leasingnews.org/Classified/Jwanted/Jwanted.htm

[headlines]
--------------------------------------------------------------

Chris Walker Continues Fight against Pancreatic Cancer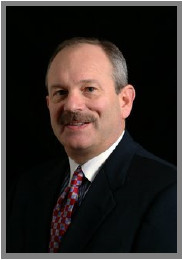 Chris Walker, CLP
(Photo: GreatAmerica Corporate Directory)
"I visit him once a week and he is pain-free, which is a huge victory for those with pancreatic cancer. He's such an upbeat guy."
"He still reads his email, so any note would surely be appreciated."

Matt Doty
Vice President, Corporation Communication
GreatAmerica Leasing Corporation


Chris Walker email cwalker@galc.com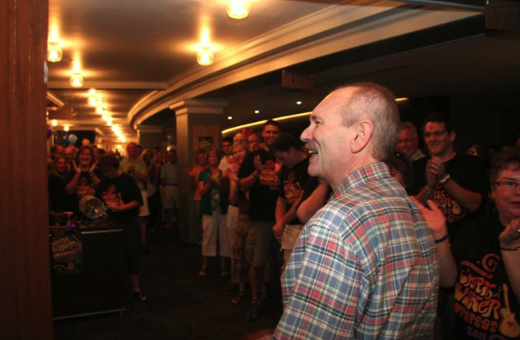 Chris at the August 20, 2011 "Lovefest"
acknowledging the over 400 who attended
http://leasingnews.org/archives/Aug2011/8_24.htm#walker
http://www.caringbridge.org/visit/chriswalker
-----------------------------------------
Sheldon Player Still on the Loose
by Christopher Menkin
Perhaps the most inquiries to Leasing News concern why Sheldon Player is not in jail again. This involves a person who was sentenced in the early 1980's for $75 million fraud against Greyhound Leasing * Financial Corp. , brought to readers attention in 2007, and unfortunately not in time for others to lease equipment that allegedly did not exist to support his alleged gambling habits, culminating in the October 23, 2009 bankruptcy of the company he controlled, Equipment Acquisition Resource, Palatine, Illinois. The alleged fraud is over $135 million this time.
He reportedly filled bankruptcy, but records could not be found, nor do many attorneys believe he has done so, although his estranged wife and former officer Mark Anstett have. Whether he still has cash socked away, is playing at casino's not involved in the bankruptcy hearing, is not known.
The EAR bankruptcy proceedings continue to accept, reject, settle claims, the attorneys time sheets keep getting longer, while the case regarding IRS payments involved continues, with the latest IRS basically stating the issues involved are not valid, citing many court cases and opinion (1).
It looks like this may not be until next year. Perhaps the FBI is awaiting the conclusion here as well as the HL Leasing/Heritage Leasing matter in Fresno, California.

IRS Reply to EAR
http://www.leasingnews.org/PDF/IRSReplyEAR_111311.pdf
Sheldon Player et. al. Back to the IRS Complete Stories
http://www.leasingnews.org/Conscious-Top%20Stories/Sheldon_Player.htm


[headlines]
--------------------------------------------------------------
Please send Leasing News and ask them to subscribe. We are Free!
----------------------------------------------------------------


Puget Sound Leasing/First Sound Bank May Go Under
by Christopher Menkin
Registered to raise $6 million, the bank raised $3.2 million through a private placement June 30, 2010. The share price was $0.10. The latest FDIC financial filings dated September 31, 2011 show First Sound Bank Net Equity is below that figure. Considering the award from the jury's verdict, the banks own attorney and court expenses fees owed, as well as the current dispute over prevailing parties, the bank is upside down.

The case is still open and centered on several million dollars in attorney fees reportedly due Louis Secord, Jr., and his brother Louis Secord by First Sound Bank who basically lost their case in Seattle, Washington. Technically the bank won $1,244,751 on the claim regarding "Asset Purchase Agreement," but they lost in the "employment agreement," awarding $2,077,767, and the same with Richard Secord, awarding $1,484,767. As important, they jury also ruled against the "breach of fiduciary duty" and "breach of contract claims" in favor of Larasco and the Secords, the original claim which brought the lawsuit.
Friday, November 11, 2011, the deadline set by U.S. District Judge Thomas S. Zilly for a response, was field by First Sound Bank regarding the claim by Louis Secord and Richard Secord regarding the prevailing party's attorney fees should also be paid by First Sound Bank. Both Secords are in bankruptcy, so the money would go to the trustee to pay creditors, if any. The attorney for First Sound Bank brings up several issues as to why the bank is not responsible. (1)
In addition, there are fees for the case involving Wells Fargo also being considered as part of the original employment/consulting agreement. A response is to be made by November 14, with a reply on November 18, 2011.
The leasing company exists as a division of the bank in their bank location, basically winding down the portfolio. When the bank raised the $3 million in 2010, the goal was $6 million.
An investor today would run as fast as they could away from these financial numbers:
September 31, 2011 Tier 1 risk-based capital ratio 2.95%
| | |
| --- | --- |
| Bank Equity | |
| Year-end 2008 | $24.8 million |
| Year-end 2009 | $5.8 million |
| Year-end 2010 | $4.5 million |
| Sept. 30, 2011 | $3.0 million |
Tier 1 Risk Capital Ratio
Year-end 2008
10.02%
Year-end 2009
3.02%
Year-end 2010
3.61%
Sept. 30, 2011
2.95%
Net Profit
Year-end 2008
-$20 million
Year-end 2009
-$18.9 million
Year-end 2010
-$7.9 million
Sept. 30, 2011
-$6.9 million
Non-Conforming Loans
Year-end 2008
$9.2 million
Year-end 2009
$44.5 million
Year-end 2010
$14.3 million
Sept. 30, 2011
$12.8 million

Charge Offs

Year-end 2008: $1.7 million:$300,000 commercial and industrial loans $1.1 lease finance receivables,
Year-end 2009: $10.3 million: $5.3 million lease finance receivables, $4.37 million commercial and industrial loans, $504,000 construction and land development.
Year-end 2010: 2010 $12.4 million: $3.9 million commercial and industrial loans, $3.6 million construction and land development, $2.7 million lease financing receivables, $2.1 million nonfarm nonresidential properties
Sept. 30, 2011: $5.1 million: $1.7 million nonfarm/non residential, $1.3 million Lease Financing Receivables, $1.1 million commercial/industrial loans, $643,000 1-4 family residential construction other, other such loans $67,000, $39,000 first deeds, $239,000 consumer.

(1) Response by First Sound on Attorney Claim
http://www.leasingnews.org/PDF/ResponseFirstSound.pdf

Previous Stories
http://www.leasingnews.org/Conscious-Top%20Stories/puget.html


Gary DiLillo, President 216-658-5618 or gary@avptc.com

To learn more about the benefits of
outsourcing personal property tax, please click here.

[headlines]
--------------------------------------------------------------

Cautiously Optimistic
by Bob Teichman, CLP


"Cautiously Optimistic"---that was the overall spirit of the 136 registered attendees and 25 exhibitors at the National Association of Equipment Leasing Broker's Western regional meeting in Costa Mesa, California, this past Friday and Saturday. Those numbers are up from 131 attendees and 22 exhibitors last year.

By "Cautiously Optimistic," I learned demand is better, but, new funders are coming into the industry, as well as new brokers and lessors. The attendees included many industry veterans, but there was also a significant presence of people new to the business, including former bank employees using their hard-earned skills to give themselves a start in the equipment leasing industry.
Attendees came from all over the country; from California to Florida and from the Canadian to the Mexican borders. All the exhibitors were busy and there was active networking at the well-attended reception on Friday night as well as throughout the day on Saturday.
NAELB President Bud Callahan, CLP, BPB, noted the improvement in the industry in his speech at the Saturday luncheon. He also announced that the Board of Directors of NAELB granted the prestigious Bill Granieri Award to Chris Walker, CLP, in recognition of his many years of service to the equipment leasing industry and to the equipment lease broker community. Walker, of Great American Leasing, is well-known to the industry and is the President of the CLP Foundation's Board of Directors and a Director of the National Equipment Finance Association.
Mr. Callahan also announced that NAELB has begun to develop relationships with European lessor and broker associations such as the Association of Commercial Finance Brokers in England. NAELB currently has members from Europe and Canada, and since many NAELB members work with international vendors, such relationships can benefit both American and foreign brokers and their customers.
Saturday afternoon workshops and roundtables were well-received. Roundtables, covering such subjects as working with new funders, vendor development, working with social media and how to properly package a transaction, were all full. Moderators moved from table to table, spending 15 minutes or so with each group.
Most of the people at my table were veterans, but there were also a few new to the industry. The contributions from those with more experience provided a good education for the new folk, but even those with many years in the business took home new ideas.
The industry is still picking itself up from the disaster of 2009. Many companies are no longer in the business, but this conference proved that the industry is still vital and forward-looking. All agreed that this is an excellent time to enter the equipment leasing business, because in a few short years, it will be back to its robust self.
Robert Teichman, CLP
Teichman Financial Training
3030 Bridgeway, Suite 213
Sausalito, CA 94965
Tel: 415 331-6445
Fax: 415 331-6451
e-mail: BoTei@aol.com

The object is to insert the numbers in the boxes to satisfy only one condition: each row, column and 3x3 box must contain the digits 1 through 9 exactly once. What could be simpler?