[headlines]
--------------------------------------------------------------

Classified Ads---Sales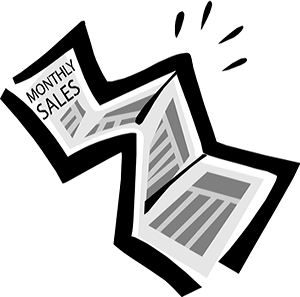 (These ads are "free" to those seeking employment
or looking to improve their position)
California
Aggressive, competitive self-starter with vendor/direct equipment
leasing and asset-based lending experience. Success in business banking sales and financial planning.
Email: dsp559@hotmail.com | Resume



Colorado
Award winning and strategic leasing sales professional with eleven years experience in Technology, Medical, Furniture, and Office Automation. Only seeking positions offering a base salary with benefits.
anderson_678@earthlink.net
Garfield, NJ


15 years experience small to large ticket sales exp. All types of equipment industries. Vendor & direct. Self motivated. Work with leasing company or broker.
Tony Lio tonylio@optonline.net
Montgomery, AL
Individual with 10 years advertising sales exp. & 7 years insurance sales exp. Wants independent contractor situation in Alabama.
Work with leasing company or broker. 334-590-5133
E-mail: billmcneal2003@yahoo.com
Orange County, CA
20+ years in leasing sales & sales management.
Have estab. existing remote office with Lessee /Vender following.
Looking for a partnership w/funding source.
shermbp@gmail.com
Pittsburgh , PA
Aggressive self starter looking for leasing position w/10 plus yrs sales exp., plus banking experience 814-227-4592
mwiser500@hotmail.com
San Francisco Bay Area:
Business Development "Hunter" with transferable book of business in multiple segments: commercial construction, technology, fitness, etc. Years of managerial experience: can also be a "player/coach".
E-mail: VdrPgmBizDev@aol.com
Stuart, FL
Lease professional seeking bank sub, captive or other self-funded lessor. Sales position or other. Mid ticket large territory experience.
David34983@att.net

Texas/Oklahoma
15 year lease vet looking for plact to take business.great references. all major equipment types. open to compensation. please contact if interested.
E-mail: bankingdallas@yahoo.com
Free Posting for those seeking employment in Leasing:
http://www.leasingnews.org/Classified/Jwanted/Jwanted-post.htm

All "free" categories "job wanted" ads:
http://www.leasingnews.org/Classified/Jwanted/Jwanted.htm

[headlines]
--------------------------------------------------------------

Copier Wars---It's more than the lease payment
by Christopher Menkin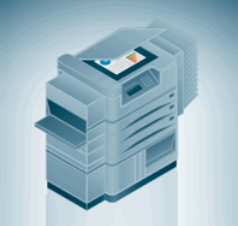 The lease payment is not the most important item to look at in leasing, particularly when it comes to financing a copier. It can be similar to leasing a vehicle, what to consider in addition to the monthly payment is the value at the end. The difference with leasing a copier, is equipment leasing is not regulated as to what must be disclosed or accomplished. The vehicle lessor generally has a "blue book" number or dollar figure, but what is most important, informs the lessee before the end of the contract, letting them know their options in advance. Often it is spelled out. In equipment leasing, particularly abused in copier leases, only five states require the lessor to inform the lessee when the lease about the end of the original lease term. (1)
The end may also have several others tricks for those who have not read the leasing contract or understand what may happen.
The fact is, many leasing companies do not inform the lessee when the lease ends, and perhaps worse, have an Evergreen clause in the contract that continues the contract when the lessee does not inform the lessor (often by certified mail) 90 days, and sometimes 120 days, before the end of the contract. It means they continue the lease payment. If you do not notify them in writing, the lease continues.
Its in the contract. Its legal in 45 states.
ACH or invoices in these circumstances will not warn you, and many don't lessees don't count the payments, trusting the leasing company or the party they assigned the payments to that they won't "over bill." This "trick payment" requirement applies to $1.00 and 10% purchase options, and is more prevalent in "fair market value" options when the lessee must return the equipment at the lessee expense. This means not the manner in which the copier was received, but actually shipped to the destination chosen by the lessor ("in good working order.") If copier located in California, it could be back to Missouri at the lessee's packaging and shipping costs. Some even charge a restocking fee of one month, such as LEAF (7).
In $500,000 and $1 million dollar leases the staff attorneys work on the contracts and options at the end,often negotiating six months in advance about a "fair market value" or continuing the lease at a different "rate." Doesn't happen in leasing a copier.
The advantage to the lessor in the equipment leasing is the pricing can be "upside down," very low, as the incentive to enter into the transactions as the actual profit is when the original term expires. It may not even be a "true lease" or "operating lease" that meets both IRS and Accounting definitions. The lessor relies on the extra payment or "balloon payment" at the end for their real profit.
The Equipment Finance and Leasing Association (ELFA) has been fighting changes in states that want to change the law. They claim they are for "transparency" but believe making it mandatory for the lessor to notify the lessee regarding the termination of the lease is an "undue burden," especially the "expense of a certified letter." (2)
On the ELFA web site, they state: "ELFA believes that all contract terms, including automatic renewal terms, should be properly and adequately disclosed and cautions against legislative attempts to dictate contract provisions between a lessor and lessee. (3) This applies at the beginning, meaning it is up to the lessee to contact the lessor about the termination, and not the responsibility of the leasing company.
The responsibility then is to the signer of the lease to not only read the entire contract (yes, read the contract,) but as important to understand and remember and prepare for the procedure for purchase or return of the equipment. The notice of termination then is the responsibility of the lessee---otherwise extra lease payments will be required, sometimes 90 days, sometimes twelve months mandatory.
As an example, two companies who are in "copier wars" price the lease payment for the profit at the end. One of them, in my opinion, is Marlin Business Services (NASDAQ: MRLN) dba Marlin Leasing out of Mount Laurel, New Jersey, but their processing is out of Pennsylvania, in my opinion, due to usury laws in the state they are located.
33.12% of Marlin's business is copies. (4). In Marlin's third quarter filing, page 42, it was stated 81.4% of residual assets were related to copiers:
"As of September 30, 2011, approximately 65% of our leases were one dollar purchase option leases, 33% were fair market value leases and 2% were fixed purchase option leases, the latter of which typically contain an end-of-term purchase option equal to 10% of the original equipment cost. As of September 30, 2011, there were $33.9 million of residual assets retained on our Consolidated Balance Sheet, of which $27.6 million, or 81.4%, were related to copiers. No other group of equipment represented more than 10% of equipment residuals as of September 30, 2011 and December 31, 2010, respectively."
page 42 (5)

The profit, in my opinion, for the company has primarily come from the automatic renewals:
| | | | |
| --- | --- | --- | --- |
| | Net Profit | Lease Renewel income | net of depreciation |
| First Quarter, 2010 | $1.2 million | $1.9 million | $1.8 million (1) |
| Second Quarter, 2010 | $1.2 million | $3.9 million | $2.5 million (2) |
| Third Quarter, 2010 | $1.4 million | $1.9 million | $1.8 million (3) |
| Fourth Quarter, 2010 | $1.8 million | | |
| First Quarter, 2011 | $1.2 million | $2.0 million | $1.9 million (4) |
| Second Quarter, 2011 | $1.5 million | $2.3 million | $2.7 million (6) |
(6)
LEAF Financial Corporation, Moberly, Missouri, a subsidiary of Resource America, Inc. (NASDAQ: Rexi) is the former Dolphin Capital, purchased by Resource American, Inc. on November 26, 2007 (6a), and is their "copier division." Page 2, Section 5 has the terms and conditions about the end of lease, including the one month restocking fee:
"LEASE EXPIRATION AND RENEWAL: Unless you notify us in writing at least 90 days prior to the expiration of the Lease, or any renewal term, of your intention to return the Equipment to us or to exercise the purchase option indicated above, this Lease will automatically renew for successive 90 day periods at the same month LEAF Payment...If you elect to return the Equipment to us, it must be returned to the location that we designate within 90 days of your providing notice or return. Your obligation to pay rent will continue until the Equipment is returned to our designated return location. You are responsible for all expenses incurred in returning the Equipment to us and agree to pay us a Restocking fee equal to one additional Lease payment if the Equipment is returned for any reason." (7)
It appears the recent availability of $125 million new capital will cost LEAF 6% plus covenants, which is expensive money and requires end of lease extra payments or fair market value residuals to offer low rates to top credits.

The copier market space (which reportedly makes up 85% of the Moberly, Missouri monthly volume) is winning deals because they are buying deeper and priced much lower. The higher residuals are a must to make this work in this strategy. The loss of customer good well, perhaps even copier dealer goodwill, comes after the original term is over, and there are changes there.
There are not only the loss of customer and vendor at the terms end, there is the danger that the copiers are obsolete, especially as more and more documents are being converted to computers and the trend is toward Cloud computing. There are also potential liabilities to lessors regarding the assigning liability for disclosure of private information stored on digital copiers. And perhaps as important, as more and more states now are hearing the abuse complaints and may be adopting making it mandatory for lessors to inform the lessee when the original term expires anywhere from 90 to 30 days in advance.
As more of these assets come off lease and as demand continues to weaken in the used copier market, LEAF and those who use this device to win leases with a lower monthly payment, relying on the extra payments at the end, may realize tremendous losses at the end of the lease.
(1)
New York
Rhode Island
Texas
Wisconsin
Illinois
(Consumer in Illinois--- may affect commercial, especially a proprietorship, partnership or personal guarantee)
(2) http://www.leasingnews.org/Conscious-Top%20Stories/elfa_evergreen.html
(3) http://www.elfaonline.org/pub/advocacy/state/
(4) http://leasingnews.org/PDF/Marlin2010Year-End.pdf
(5) http://leasingnews.org/PDF/Marlin10Q_9302011.pdf
(6)
http://leasingnews.org/archives/May2010/5_10.htm#marlin_profit
http://leasingnews.org/archives/Aug2010/8_11.htm#evergreen
http://leasingnews.org/archives/Nov2010/11_10.htm#marlins_3rd
http://leasingnews.org/archives/May2011/5_09.htm#marlin_profit
http://leasingnews.org/archives/Mar2011/3_21.htm#marlin
http://leasingnews.org/archives/Aug2011/8_05.htm#marlin
http://leasingnews.org/PDF/Marlin2010Year-End.pdf
(6a) http://www.leasingnews.org/archives/November%202007/11-26-07-extra.htm
(7) LEAF Contract (paragraph 5, top of second page, left)
http://leasingnews.org/PDF/Two%20Page%20Leaf%20lease.pdf
-----------------------------------------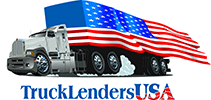 joins Funder List
Name
In Business Since
Contact
Website
Leasing Association

8 NY, 4 CA, 5 Ohio

46 states

$15,000
avg. trans.
$52,000

Y

N

Y
A -Accepts Broker Business | B -Requires Broker be Licensed | C -Sub-Broker Program
| D -"Private label Program"| E - Also "in house" salesmen

Full Funder's List "A" :
http://www.leasingnews.org/Funders_Only/Funders.htm


John Kenny Receivables Management
www.jrkrmdirect.com
• End of Lease Negotiations & Enforcement
• Fraud Investigation
• Credit Investigations
• Asset Searches
• Skip-tracing
• Third-party Commercial Collections
The Solution to Your Credit & Accounts Receivable Needs
John Kenny
315-866-1167 | John@jkrmdirect.com
(Leasing News provides this ad as a trade for investigations
and background information provided by John Kenny)
[headlines]
--------------------------------------------------------------

Career Crossroad—"Why I left my previous employer..."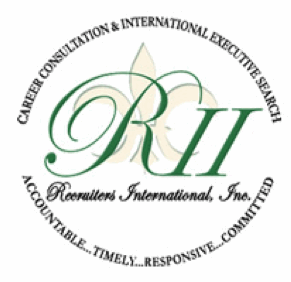 Question: I have heard I should not speak negatively about previous employers …. How do I handle this in an interview when asked why I left my previous employer?
Answer: In an interview NEVER – I repeat – NEVER talk negatively about previous employers or colleagues; choose your words very carefully. If you had a less than positive experience with a previous employer / colleague, how about:
· The position / corporate culture was not a good fit for me
· I did not feel I was being utilized to my full capability
DO NOT give a laundry list of complaints – this will damage your chances of being made an offer. Who wants to hire someone who has a pessimistic attitude! Always be upbeat and spin in a positive light (e.g. I realized that I am looking for a different type of culture) …
The exception to this rule: if you are working with a Recruiter; they should know your hot buttons and assist in finding a situation that will fit your current and future career goals; as such they should be privy to both positive and negative experiences. Recruiters should not be revealing this confidential information to potential employers … discuss with your recruiter and make sure this is the case.
But when talking with a HR person or the one who does the hiring, when taking your application or in an interview, this person is JUST as important as the President of the company; no negative talk – period!
Emily Fitzpatrick
Sr. Recruiter
Recruiters International, Inc.
Phone: 954-885-9241
Cell: 954-612-0567
emily@riirecruit.com
www.riirecruit.com
Previous Career Crossroad columns:
http://www.leasingnews.org/Conscious-Top%20Stories/crossroad.html

[headlines]
--------------------------------------------------------------
Please send Leasing News and ask them to subscribe. We are Free!
Leasing Industry Help Wanted


Tempe, Arizona
5 Independent Sales Representatives
Most Aggressive Commission Plan • Supplier Leads
From Distribution & Manufacturer Semi-Captive Programs • Fantastic Work Environment • Experienced Sales Only
Full Job Description Click Here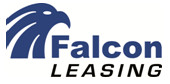 National Sales Representative
Direct, vendor based, small ticket ($10K-150K) leasing company looking for experienced sales representatives.
If you need more support, flexibility and a
stronger source of funds call Falcon.
Want to learn more - click here

For information on placing a help wanted ad, please click here:
http://www.leasingnews.org/Classified/Hwanted/Hwanted-post.htm

Please see our Job Wanted section for possible new employees.
[headlines]
--------------------------------------------------------------


Christmas: Best Time to Advertise for New Employee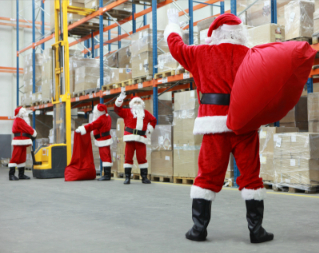 Leasing News Help Wanted Ad Pricing
Help Wanted Web Ad New Programs
Classified Ad Section
(rotates chronological above headlines and
also appears in Classified Ad section.) *
21 days in a row:
$595 four lines (a space is a line)
($40 each additional line or space)
Design work is free. Logo is free as well as company description not to exceed the number of lines of the ad.
Also free: click to a click to a web site or a full description of the position.
Ads are placed in the "Help Wanted' section by category, alphabetical, with the ad with the most lines first in the group. They appear on the web site and in each news edition at the top in a rotation basis per issue.
* Help Wanted" ads appear in each issue on a chronological basis above the top headline as a courtesy. This position is not available as a paid position, but is generally on a rotation basis. At the same time, the ad continues in the classified help wanted section in the news edition and web site, so in effect appears twice.
Leasing News reserves the right to refuse advertising, particularly to a company that has appeared in the complaint bulletin board
[headlines]
--------------------------------------------------------------
Leasing 102
by Mr. Terry Winders, CLP
"The Importance of Equipment Identification"

(Not too late to sign up for Terry's December 12-14th Seminar in Newport Beach, California.
More of the seminar follows this column.)

One of the important safe guards we have to protect our equipment is a label. Most lessors do not take the time to label their equipment. Most rely on the UCC filing to protect them from equipment disappearing. However, as anyone who has sat in a bankruptcy hearing knows, smaller equipment and equipment that can be easily sold to raise cash in times of stress is loss to the wind. Any purchaser of this equipment can have the equipment repossessed because no one can sell equipment with a lien on it. But finding the equipment and/or the purchaser is this side of impossible once the cash is paid the equipment is gone. Sometimes this is done on purpose, but more often it is overlooked, especially if there is more than one of the type of equipment you have leased.
Non-titled equipment is almost everything except transportation equipment which means anything can be sold to an unsuspecting purchaser that is unfamiliar with the UCC, which is almost everyone not involved with leasing or finance.
Labeling or identification tags may sound like a hard task to complete, but, actually is fairly simple to accomplish. First it should contain the sentence "This equipment is owned by; (the lessor's name, address, and phone number, and if possible the lessor's E-mail.) Then it needs to be a size that is not too large or too small, based on the size of the equipment on which it is going to be placed.
These identification tags can metal, or just self-sticking, plastic about the size of a business card. Place one of these tags on every piece of equipment you lease. Position it somewhere that's usually unseen, but is easily found. It's not always possible to tag every leased item, but at least try to tag all easily disposed-of assets (i.e., copy machines, laptops, personal computers, etc.) Many companies who do not have personnel to do this, rely on the lessee and in most cases I am familiar with, the lessee will comply when told it is for personal property compliance, which is another reason to have the equipment labeled properly.
It may be that your lessee is super sensitive and objects' to the point that you might lose your deal. Then first, you explain that the tags are used to identify and show ownership of your untitled asset. But in the end you have to make a credit decision with the understanding of the risk you take if there are a large number of small assets.
One small note, the labels or tags are suburb advertising that the lessee sees everyday and is therefore more app to call you with the next equipment need.
The purpose of the tags beyond trying to prevent a unauthorized sale is the ease of identifying your equipment when large numbers of small assets are leased and there is many lessor's involved. You would think serial numbers help identify your equipment but when bankruptcy occurs and everyone is looking to reduce their exposure they grab the newest and the best of the similar assets as soon as they can and it is a major task to challenge them and get return of the equipment.
In many cases it is impossible to visit the lessee to place the tags on the equipment but we have been very successful placing wording in the lease agreement requiring the lessee to do it for us. Then we sent the labels to the lessee with the copy of the lease, after it is completed, requesting them to place the tags on the equipment. The number of times the lessee failed to perform this task was very low.
When I tell discuss labeling with lessor's I get lots of objections usually based on the fact that their lessees object strongly. So, I ask have you tried it. The answer is usually "no". I know that some lessees are opposed to it, but if it is explained properly and handled correctly, not only does it protect you better than a not complete UCC filing, but it brings addition business in as well.
I know this may be new to you, but in today's world we need to protect ourselves as best we can while still looking professional to our lessees.
Mr. Terry Winders, CLP, has been a teacher, consultant, expert witness for the leasing industry for thirty-five years and can be reached at leaseconsulting@msn.com or 502-649-0448
He invites your questions and queries.
Previous #102 Columns:
http://www.leasingnews.org/Conscious-Top%20Stories/Leasing_102/Index.htm
Mr. Terry Winders, CLP
Anaheim, California
December 12-14th
Two and One Half-Day Seminar
sponsored by
Commerce National Bank
4040 MacArthur Blvd. Suite 100
Newport Beach CA 92660
(Orange County Airport is a half-mile away)
The seminar will contain information on how to approach leasing in 2012 with the following subjects:

New lease language

Proposed new accounting rules for lessee's

Structuring and pricing for competition

Income tax rules, Article 2A vs. Article 9

New reasons to lease

Questions to ask lessee

Vendor needs

Credit enhancements

Documentation issues
and a take home assignment to see how to propose a lease.
Cost $450 per person
To request a complete outline contact: leaseconsulting@msn.com or for questions call 502-649-0448
(This ad is a "trade" for the writing of this column. Opinions
contained in the column are those of Mr. Terry Winders, CLP)

The object is to insert the numbers in the boxes to satisfy only one condition: each row, column and 3x3 box must contain the digits 1 through 9 exactly once. What could be simpler?