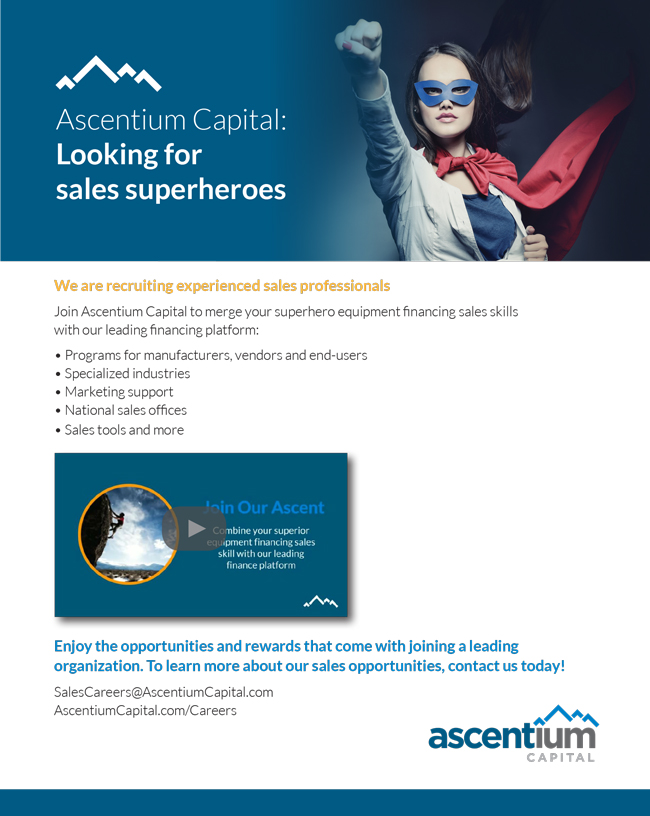 Friday, November 18, 2016


Today's Equipment Leasing Headlines

DealStruck Reportedly Abandoned Ship
Individual Investors Turning Away from Alternate Financing
New Hires/Promotions in the Leasing Business
and Related Industries
Misconceptions about FinTech
FinTech #102 by Brittney Holcomb
Leasing Industry Ads---Help Wanted
Join a Leading Organization
US housing starts jump to a 9-year high
www.businessinsider
SBA Sets New Small Business Lending Records
Nationwide
SBA Recognizes Surety Bond Companies;
Increases Bond Guarantees to 90 Percent
Ben Carlile Family Adopts Rescue Greyhound
Former Winning Champion
ELFF Reports Industry Confidence Eases in November
Going from Index of 56.0 to 54.6
Moonlight/Aquarius
Cafe Society/McCabe & Mrs. Miller/Dekalog
Film/Digital Reviews by Fernando Croce
Labrador Retriever
Carlsbad, California Adopt-a-Dog
Leasing News Classified Ads
Website Construction
News Briefs---
Prosper Files 10Q, Revenues and Originations Shrink
Reports $25.6 Million Loss
Private Funding for FinTech Firms
Taking a Tumble
Fed Rate Rise Could Come 'Relatively Soon'
as Data Point to Stronger Economy
Mortgage rates see biggest spike in over 3 years
30 Year fixed from 3.73% to 4.01%
As prices fall, more farmers struggle with loan payments
Past Due Increased to 19 percent
Wells Fargo new accounts plunge after scandal
"consumer checking account openings fell 27"
These are the best investment banks to work for
in the U.S. by sector
Broker/Funder/Industry Lists | Features (writer's columns)
Top Ten Stories Chosen by Readers | Top Stories last six months
www.leasingcomplaints.com (Be Careful of Doing Business)
www.evergreenleasingnews.org
Leasing News Icon for Android Mobile Device
You May have Missed---
Baseball Poem
Sports Briefs---
California Nuts Brief---
"Gimme that Wine"
This Day in American History
SuDoku
Daily Puzzle
GasBuddy
Weather, USA or specific area
Traffic Live----
######## surrounding the article denotes it is a "press release" and was not written by Leasing News nor information verified, but from the source noted. When an article is signed by the writer, it is considered a "by line." It reflects the opinion and research of the writer.


Please send a colleague and ask them to subscribe. We are free.
Email kitmenkin@leasingnews.org and in subject line: subscribe

[headlines]
--------------------------------------------------------------
DealStruck Reportedly Abandoned Ship
Individual Investors Turning Away from Alternate Financing

"Our technology partnerships allow you to work smarter and faster by integrating with your accounting, banking, and billing systems to truly become part of your processes."
https://www.dealstruck.com/tech-page/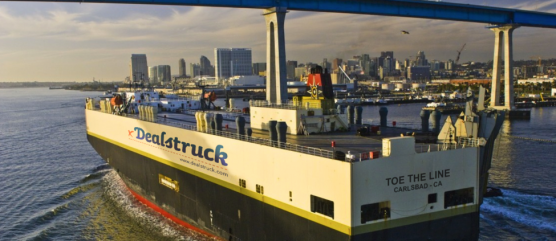 DealStruck Floating Office Space
(Freighter refitted with several dozen cubicles to house
the lending staff and underwriting team)
It appears DealStruck, Carlsbad, California, a small business lender, is no longer originating new loans. Crowdfunder Insider reports "An industry insider has told Crowdfund Insider the online lender closed shop yesterday. We have also heard that most all employees have debarked from the platform."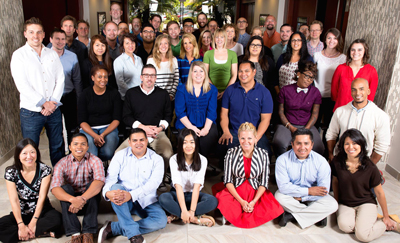 https://www.facebook.com/Dealstruck
"The action was taken just as an 11th hour acquisition by a Utah based bank fell through. No official statement has been made but the DealStruck page notes that 'DealStruck is not currently accepting new loan applications'."
"The online lending industry has struggled during 2016. The departure of the founding CEO of Lending Club threw the entire sector of finance into question. The choppy economic environment made things even more difficult as lenders struggled to rebuild investor channels to fund the loans. DealStruck is not the first US based online lender to cease operations."
Leasing News noted the problems at Prosper (1) and its role in granting a $28,500 loan through Proper by Syed Rizwan Farook, one of the shooters who killed 14 people in Southern California.(2) The loan was packed into a $376 million security sold to CIGPFI Corp., a subsidiary of Citigroup.
Leasing News was worried about banks underwriting Alternate Finance, being attracted to the higher yields and unaware of the poor credit decisions.
https://www.dealstruck.com/our-company/
(1) CEO of Online Lender Prosper Steps Down
1st Half 2016 $53.1$ Million loss/$13.5 Million 2015
http://www.wsj.com/articles/online-lender-prosper-marketplace-aaron-vermut-steps-down-as-ceo-1479151280
(2) Banks Getting More Involved in Alternate Financing Ventures
Should We Be Concerned?
http://leasingnews.org/archives/Nov2016/11_16.htm#banks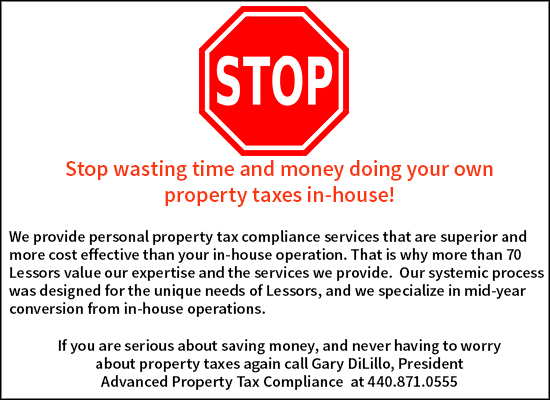 [headlines]
--------------------------------------------------------------
New Hires/Promotions in the Leasing Business
and Related Industries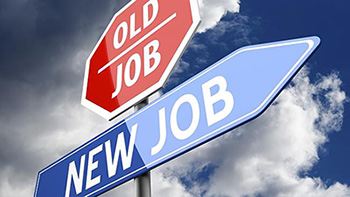 Bradley Adams was hired as Executive Vice President and Director of Corporate Development and Strategy for TCF Financial, Minnetonka, Minnesota. He joined Talmer Bank in December, 2010 and was Executive Managing Director of the Company since 2011. Prior he was a consultant on acquisition related matters for Talmer Bank from 2008 to 2010. He was Manager of Mergers and Acquisitions for Atlanta Bank and Trust from 2006 to 2008. "Mr. Adams served as a Managing Director for W2 Freedom, LLC, a private investment fund manager focused on investing in community banks, where he was responsible for conducting financial analysis of potential investment opportunities. Mr. Adams is the former Director of Investor Relations for Fifth Third Bancorp, a $100 billion plus Midwest-based financial institution."

Joe Aiello was hired as Business Development Executive, American Leasing & Financial, Portland, Oregon. He is based in Sacramento, California. Previously, he was Sales Executive/Customer Service Rep., Certified Restoration Dry-cleaning Network (August, 2016 – November, 2016); Business Development Officer, Anderson Group International & CDRN (January, 2016 – August, 2016); Sales Manager/Commercial Marketing Representative, SERVPRO of Fair Oaks/Folsom & of Elk Grove / Laguna (August, 2015 – January, 2016); Associate Agent, Jay Jayaraman Nationwide Insurance (Office Closed) (December, 2014 – June, 2015); Business Relationship Manager, Heartland and WorldPay Payment Systems (April, 2013 – December, 2014); Regional Manager, J&D Financial Corporation (September, 2012 – April, 2013); Regional Vice President, Marble Bridge Funding Group (September, 2011 – September, 2012); VP / BDO, Asset Commercial Credit (July, 2006 – September, 2010); AVP/Business Development Officer, Sonoma National Bank (April, 2004 – June, 2006); Commercial Loan Officer, Wells Fargo Bank (May, 2003 – April, 2004); Financial Sales Officer, Westamerica Bank (March, 2002 – May, 2003). Education: Keller Graduate School of Management of DeVry University Master of Business Administration (MBA) and Master of Public Administration, Accounting and Management, Respectively
(2007 – 2012). Also, a BS from California State University, Chico in Business Administration, Management with minors in Economics and Sociology. Graduated from De La Salle High School (Concord, CA).
https://www.linkedin.com/in/joe-aiello-a1a61629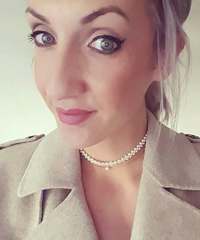 Sarah Beard was hired as Business Development Manager at Funding Circle, Bristol, United Kingdom. Previously, she was at Hitachi Capital (UK) PLC, starting in April, 2013, as Operations Sales Support Coordinator; promoted September, 2014, Broker Manager. Prior, she was Internal Account Executive, LeasePlan (January, 2010-April, 2013). Awards: Leaders in Leasing Award, Service Delivery.
https://uk.linkedin.com/in/sarah-beard-04955558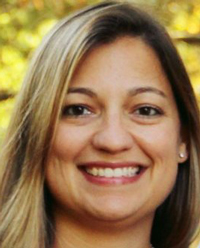 Tracie Carrier was hired as Inside Sales Manager, National Dentex Corp., Fenton, Missouri. Previously, she was Inside Sales Manager Commercial Industrial Finance LLC, formerly King Commercial Inc. (August, 2013 – October, 2016); Inside Sales Coordinator, King Commercial Finance LLC (May, 2009 – August, 2013); Business Relationship Specialist, Popular Equipment Finance (January, 2002 – May, 2009); Customer Service Coordinator, A-Mrazek Moving Systems (August, 1998 – January, 2002). Education: Jefferson College, Business Management, St. Louis Community College.
https://www.linkedin.com/in/tracie-carrier-4925721b

Ken Kramer was hired as Director of Funding, Atlantis Capital, LLC, Greater New York Area. Previously, he was Director of Underwriting, CrowdADVANCE (April, 2016-October, 2016); Manager of Underwriting, eProdigy Financial (September, 2014 – August, 2015); Sr. Account Executive, Atlantis Capital LLC (September, 2013 – September, 2014); Account Manager, The Coca-Cola Company (June, 2006 – September, 2013). Education: Suffolk County Community College, Associate's degree, Accounting and Finance (2007 – 2009). Connetquot High School, Advanced Regents (2003 – 2006).
https://www.linkedin.com/in/ken-kramer-aaa4b7a0
Ernie Morales was promoted to Technology Finance Vice President, Key Equipment Finance, Superior, Colorado. He joined the firm in 2016 and is based in the San Francisco Bay Area. Previously, he was Vice President, ePlus, joining the firm in 2014; National Director, Technology Finance, LEAF Commercial Capital (2013-2014); Vice President, Sales Operations and Revenue Management, Avaya (2012 – 2013). Prior, he joined Hitachi Data Systems, April, 1995 as President, Hitachi Data Systems Credit Corporation; promoted October, 2002, Vice President, Strategic Customer Sales; promoted, President, Global Financial Sales, 2008-April, 2012. He began his career at Amdahl Corporation in 1990 and last position was Regional Finance Manager, 1995. Languages: Spanish. Education: UCLA, Anderson School of Management, Master of Business Administration (MBA), Business Administration and Management, General (1985 – 1987). Cal State Fullerton, Bachelor of Arts (BA), Business Administration/Finance.
https://www.linkedin.com/in/ernie-morales-b7032852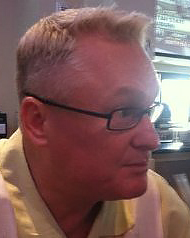 Mark Sheehan was hired as National Account Executive at Crestmark Bank, Troy, Michigan, for its Equipment Finance Division. He is based in Flower Mound, Texas, and territory will be the South. Previously, he was VP Business Development, Wintrust Capital (December, 2014 – October, 2016); VP of Business Development, EverBank (December, 2012 – December, 2014); VP Sales, PNC Financial Services Group (February, 2003 – December, 2012); VP Sales, First Data Corporation (January, 2002 – December, 2003); Account Sales Manager, Comdisco (January, 2000 – October, 2001); Regional Account Manager, Extricity Software (April, 1999 – January, 2000); Senior Account Manager, Versant (March, 1994 – February, 1999); Managing Director, Vendor Relations & Sales Support, Platinum Technology (September, 1991 – March, 1994); Sales Support/Manager, XA Systems (April, 1988 – August, 1991); DBA, EDS (1980 – 1988).
https://www.linkedin.com/in/mark-sheehan-77b64b2
Karen Shields was promoted to Vice President and Deputy General Counsel, Marlin Business Services, Mount Laurel, New Jersey. She joined Marlin in January 2003 as a Senior Paralegal and was promoted to Corporate Attorney in 2004 and to Assistant Vice President and Corporate Attorney in 2013. Previously, she was Associate, Law Office of Jerome Bacchetti (2002 – 2003); Auditor, Central Parking System/Kinney System (1998 – 2001); Assistant to Vice President of Lending, South Jersey Savings and Loan Association (1998 – 2000). Auditor, Kinney Parking System (1995 – 1998); Store Manager, Deb Shops, Inc. (1991 – 1995). Certified: New Jersey Bar Association, Washington, D.C. Bar Association. Education: Rutgers University School of Law, Juris Doctor (1998 – 2002). Rutgers University School of Business, Bachelors of Science, Business Management (1993 – 1998). Highland HS (1988 – 1992).
https://www.linkedin.com/in/klclende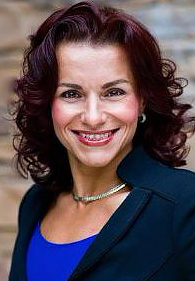 Jennifer Specht was promoted to Technology Finance Vice President for Key Equipment Finance, Superior, Colorado. She joined the firm April, 2016. She is based out of the San Francisco Bay Area. Previously, she was Financing Sales Executive, IBM (April, 2007 - February, 2016); Financial Solutions Manager, Cisco Systems (October, 2011 – October, 2012); Vice President of Sourcing, Supply Chain Management, Bank of America (October, 2001 – April, 2007); Project Manager/Consultant, Comdisco (2000 – 2001); Asset Manager/Software Specialist, PricewaterhouseCoopers (1998 – 2000);
Languages: German, Spanish. Volunteer: Technology, San Rafael City Schools (January, 2015 – Present). Children, Teaching and mentoring K-5 students on internet based applications and websites (such as Wikipedia, Google Maps, Mathematics and Grammar learning based websites. Education: Drexel University, Computer Science, West Chester, PA. University of Pennsylvania, Bachelor's Degree, Business Administration and Marketing.
https://www.linkedin.com/in/jennifer-specht-8ab3144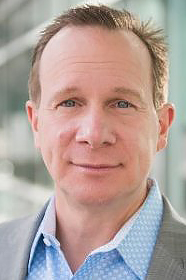 Greg VanDeWalker was promoted to Senior Vice President, IT Channel & Services, GreatAmerica Financial Services. He joined the firm in August, 2003 as Vice President, Sales; promoted December, 2008, Senior Vice President, Strategic Relations; promoted May, 2012, Senior Vice President and General Manager. Prior, he was Director of Sales, Business Credit Leasing (1991-2002). Honors: Chair, CompTIA - MPS Community (October, 2010 – December, 2012) " I served as the inaugural Chair of the MPS Community. The first two years of the Community included many accomplishments, most notably the creation of the MPS Trustmark. Thank you to the many, many volunteers who served with me." MSPmentor 250: Top People in Managed Services, MSPmentor (December, 2014). The MSPmentor 250 list honors the world's top managed services provider (MSP) executives, entrepreneurs and experts. Education: Babson College, Advanced Management (1998 – 1999). Bob Jones University, BS, Accounting (1987 – 1990).
https://www.linkedin.com/in/gregvandewalker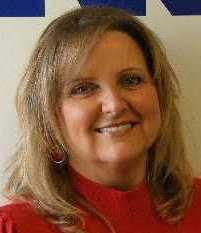 Lynne Wicker was hired as Customer Assistant at Oregon Department of Transportation Salem, Oregon. Previously, she was National Remarketing Manager, RTR Services, Inc. (May, 2000 – November, 2016).
https://www.linkedin.com/in/lynne-wicker-08b9ab13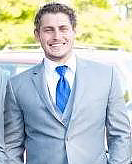 Joey Zrinzo was hired as Account Executive at LEAF Commercial Capital, Inc., Philadelphia, Pennsylvania. He is based in Irvine, California. Previously, he was Vice President of Sales, Ascentium Capital (February, 2014 – October, 2016); Account Executive, Balboa Capital (September, 2011 – February, 2014). He also was a Professional Baseball Player, starting Pitcher, Australian Baseball League, German Baseball League, US Military All Stars, Sydney Major League Account Executive (January, 2008- February, 2015). Education: East Central University, Master's degree, Administration (2013 – 2014). Bacone College, Bachelor's degree, Management Information Systems, General (2008 – 2010). 1st Team starting Pitcher @ Red River Athletic Conference NAIA , 5K Native tribal run Kids Youth Camp of Muskogee, Degree in Management. Activities and Societies: Baseball.
https://www.linkedin.com/in/joey-zrinzo-40b6b756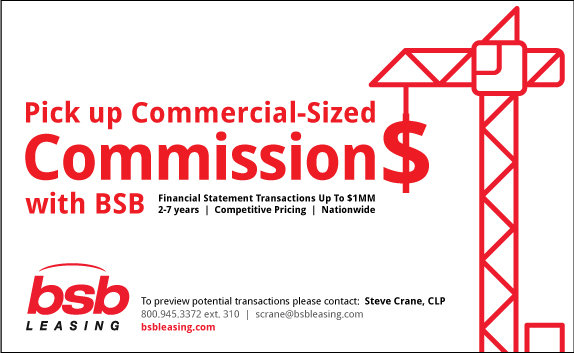 [headlines]
--------------------------------------------------------------
Misconceptions about FinTech
FinTech #102 by Brittney Holcomb
Embracing technology and digital marketing practices is so important for the financial industry because that is where the customer base is shifting. Customers are spending more time online than they are researching businesses door to door. For the financial industry being online, being useful and being relevant is more important than ever moving into 2017 where the digital movement is predicted to take over.
Knowing how to properly target the customer in each stage of the research process and sales cycle is important for targeting them with the right message and converting them into a closed transaction. Most customers research companies online before making a decision to work with that business. While there are many consumers who use the Internet for research, remember these consumers also make business decisions and more inclined to make business decisions by what they learn online as well.
Social media, while it may not be the best 'lead generation' tool for financial businesses, it is still the best platform for building your brand and creating real time customer engagement, which helps with PR as well as client retention. LinkedIn is the most widely used in the financial industry, bringing together like-minded professionals who can develop profitable referral relationships.
If online campaigns are built correctly and with definitive goals, in mind, they do not have to be as expensive as you may believe. Especially with paid ads, there are plenty of ways to work around the high cost per clicks prices, including making sure your quality score is aligned with Google's standards, as well as monitoring your daily bids of high performing keywords and removing low performing keywords that are eating away at your budget.
Having many competitors in your space shouldn't be such a negative aspect. Competitors allow you to dissect their campaigns, what they're doing right, what they're doing wrong, and how you can piggyback your campaign off of their mistakes and successes. Additionally, no two online marketing campaigns are ever the same. There will always be different strategies, audiences, and tactics implemented to ensure opportunities and success for any business willing to put in the effort.
There are many in the financing and leasing marketplace that are bringing in deals with inexpensive, well-planned online campaigns.

Brittney Holcomb is the Director of Paid Search at The Finance Marketing Group. She works exclusively with finance companies and banks to help better develop their business online through digital marketing strategies. Brittney has been trained by some of the top leaders in the industry giving her a vast knowledge she is able to pass along to her client base.
email: brittney@financemarketing.com
https://www.linkedin.com/in/brittney-holcomb-02101834
Previous Financial Technology Articles
http://www.leasingnews.org/Conscious-Top%20Stories/fintech.html
[headlines]
--------------------------------------------------------------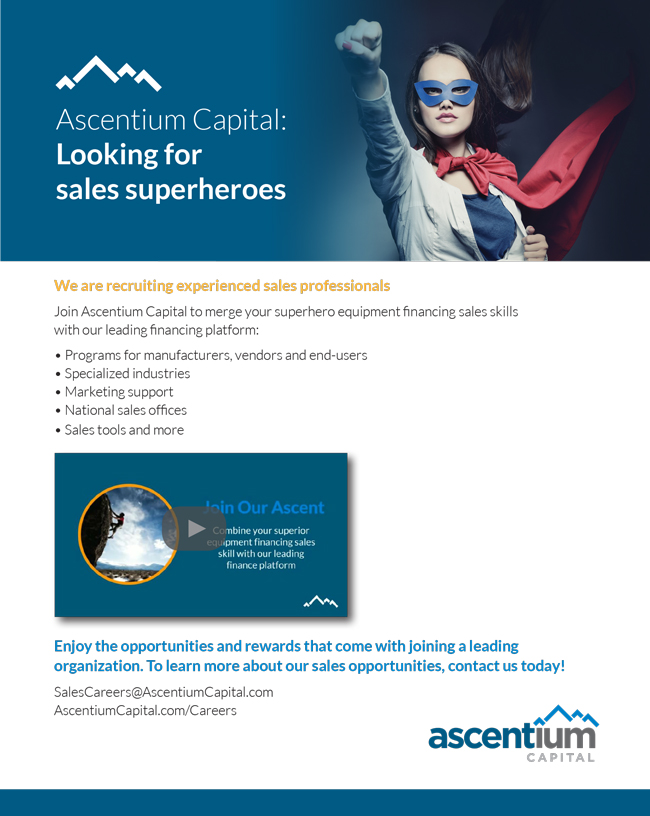 [headlines]
--------------------------------------------------------------
US housing starts jump to a 9-year high
www.businessinsider
by Akin Oyedele
Groundbreaking on houses in the US increased more than expected in October, according to the Census Bureau's monthly report.
Housing starts rose by 25.5% at a seasonally adjusted annual rate of 1.323 million, the biggest increase in nine years. Building-permit issuance rose 0.3% at a rate of 1.229 million.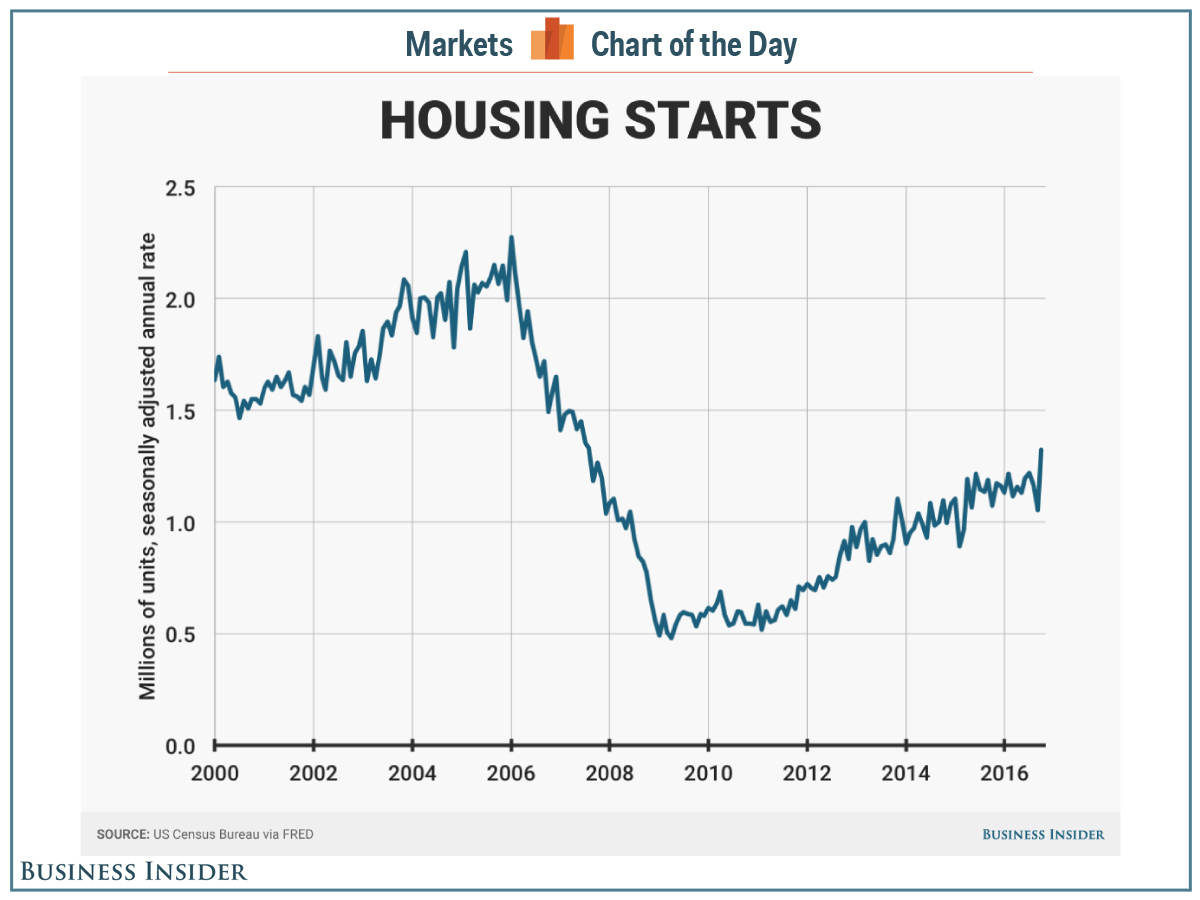 "Housing starts are being driven higher by improved household growth as the economy promotes further job and income gains," said David Berson, chief economist at Nationwide, in a note. "With improved employment and income prospects, millennials are an expanding portion of housing demand as they move out of their parents' homes – increasingly to form families."
Housing starts were strongest in the single-family homes segment of the market, where construction had not kept up with demand. Starts rose 10.7% at a pace of 869,000, the most since October 2007.
Multifamily units also bounced back after an unusually slow September.
Monthly housing data tend to be volatile and subject to revision, so these numbers may be changed next month.
Economists had forecast that housing starts rose by 10.4% at a rate of 1.156 million, while building permits fell 2.7% at a rate of 1.193 million.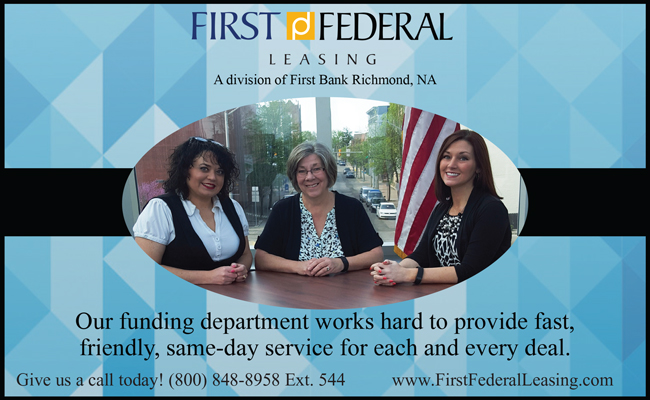 [headlines]
--------------------------------------------------------------
SBA Sets New Small Business Lending Records
Nationwide
SBA approved more than 70,000 loans in the 7(a) and 504 loan programs in FY16. These programs provided nearly $28.9 billion in financing to small businesses, supporting nearly 694,000 jobs.
SBA's flagship loan program, referred to as 7(a), proceeds can be used towards a wide variety of legitimate business purposes including working capital, fixed and intangible asset financing, as well as refinance and export support, and can be structured as term loans or lines of credit. In FY16 the 7(a) program supported a record number of loans – more than $24.12 billion combined across 64,073 loans. Both the total number and dollar amount of 7(a) loans increased by 1 percent and 2.6 percent respectively over the previous year. SBA continues to streamline and improve access to its loan program for small loans and underserved markets delivering more than 44,000 small loans of $350,000 or less in FY16. In the Santa Ana District, 7(a) loans decreased nearly 5 percent in volume from last year's figures.
The average dollar amount of an SBA loan dropped for the third year in a row, in line with agency efforts to incentivize the production of smaller loans. These "small" loans of $350,000 or less are most often sought by newly established businesses and businesses owned by individuals who are members of underserved communities.

[headlines]
--------------------------------------------------------------
##### Press Release ############################
SBA Recognizes Surety Bond Companies;
Increases Bond Guarantees to 90 Percent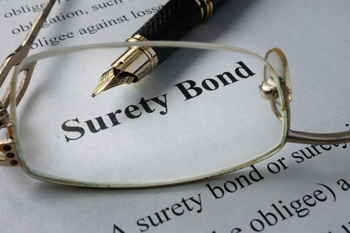 Firms honored for their Activity and Commitment to Continued Growth
WASHINGTON – Several surety bond companies that are partners with the U.S. Small Business Administration (SBA) in helping small contracting businesses with their surety bond needs were recently honored by SBA's Office of Surety Guarantees at a ceremony held at the Agency's headquarters in Washington, D.C.
Michael Konzen, with CCI Surety Inc., was recognized as Surety Agent of the Year. Carol Nevin with Tokyo Marine HCC Company, and Kenneth Turner, Bruce Allen and Greg Allen with KOG International Inc. were also honored as Surety Partner of the Year and Surety Agency of the Year, respectively.
All three firms have excelled in their participation, activity, claims and recovery as well as in their commitment to continue growing and helping small businesses obtain and perform contracts with both government entities and the private sector.
SBA increased its guarantee percentage for bonds issued in the Preferred Surety Bond Program from no more than 70 percent to no more than 90 percent, per Public Law 114-92 of the National Defense Authorization Act of 2016.
SBA guarantees will be 90 percent if the original contract is $100,000 or less, or if the bond is issued on behalf of a small business owned and controlled by socially or economically disadvantaged individuals, veterans, service disabled veterans, or qualified HUBZone and 8(a) businesses. In all other cases, the guarantee will be 80 percent.
The increase will be effective Nov. 25, 2016. The new guarantee limits will expand bonding opportunities for many small businesses. For more information about the Surety Bonds Guarantees Program, please visit https://www.sba.gov/surety-bonds.
### Press Release ############################
[headlines]
--------------------------------------------------------------
### Press Release ############################
ELFF Reports Industry Confidence Eases in November
Going from Index of 56.0 to 54.6
.

Washington, DC, November 17, 2016 –- The Equipment Leasing & Finance Foundation (the Foundation) releases the November 2016 Monthly Confidence Index for the Equipment Finance Industry (MCI-EFI) today. Designed to collect leadership data, the index reports a qualitative assessment of both the prevailing business conditions and expectations for the future as reported by key executives from the $1 trillion equipment finance sector. Overall, confidence in the equipment finance market is 54.6, easing from the October index of 56.0. The majority of executives submitted their MCI survey responses prior to the U.S. elections.
(Note: Comments and Survey are Pre-election Results)

Valerie Jester
President
Brandywine Capital
When asked about the outlook for the future, MCI-EFI survey respondent Valerie Hayes Jester, President, Brandywine Capital Associates, said post-election, "The industry continues to increase market share and develop new opportunities within commercial segments. Portfolios continue to perform well in spite of moderately increasing delinquency statistics. Now that the election is over, I hope that small and mid-size business owners decide to move forward on expansion projects that had been stalled due to uncertainty in Washington."

David Normandin, CLFP
Managing Director
Commercial Finance Group
Hanmi Bank
"The equipment finance industry is dynamic and we will continue to adapt to political change, accounting changes, regulation change and changes in the economy. I am optimistic about the future of the industry because of the talented and innovative people in it." David Normandin, CLFP, Managing Director, Commercial Finance Group, Hanmi Bank

Harry Kaplun
President
Specialty Finance
Frost Bank
"While demand for equipment financing on a national scope is tepid, regional and industry demand is still vibrant. Select areas of the country are continuing to grow. This growth stems from population movement to more business-friendly locations." Harry Kaplun, President, Specialty Finance, Frost Bank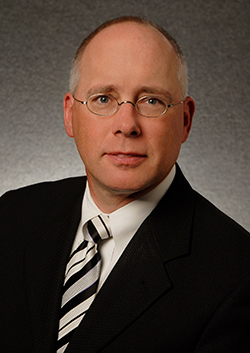 Michael Romanowski
President
Farm Credit Leasing Services Corp.
CoBank
"We expect agriculture to lag the overall economy with capital expenditures due to low commodity prices and other factors impacting the agriculture sector." Michael Romanowski, President, Farm Credit Leasing Services Corporation
November 2016 Survey Results:
(Note: Taken before Election Results)
The overall MCI-EFI is 54.6, a decrease from the October index of 56.0.
When asked to assess their business conditions over the next four months, 13.8% of executives responding said they believe business conditions will improve over the next four months, an increase from 12.1% in October. 69.0% of respondents believe business conditions will remain the same over the next four months, a decrease from 81.8% in October. 17.2% believe business conditions will worsen, an increase from 6.1% the previous month.
13.8% of survey respondents believe demand for leases and loans to fund capital expenditures (capex) will increase over the next four months, a decrease from 24.2% in October. 69.0% believe demand will "remain the same" during the same four-month time period, up from 57.6% the previous month. 17.2% believe demand will decline, down from 18.2% who believed so in October.
13.8% of the respondents expect more access to capital to fund equipment acquisitions over the next four months, a decrease from 18.2% who expected more in October. 82.8% of executives indicate they expect the "same" access to capital to fund business, an increase from 75.8% the previous month. 3.4% expect "less" access to capital, a decrease from 6.1% last month.
When asked, 34.5% of the executives report they expect to hire more employees over the next four months, an increase from 30.3% in October. 55.2% expect no change in headcount over the next four months, a decrease from 60.6% last month. 10.3% expect to hire fewer employees, up from 9.1% in October.
None of the leadership evaluate the current U.S. economy as "excellent," unchanged from last month. 100.0% of the leadership evaluate the current U.S. economy as "fair," an increase from 93.9% last month. None evaluate it as "poor," a decrease from 6.1% in October.
17.2% of the survey respondents believe that U.S. economic conditions will get "better" over the next six months, an increase from 15.2% in October. 65.5% of survey respondents indicate they believe the U.S. economy will "stay the same" over the next six months, a decrease from 69.7% the previous month. 17.2% believe economic conditions in the U.S. will worsen over the next six months, an increase from 15.2% who believed so last month.
In November, 37.9% of respondents indicate they believe their company will increase spending on business development activities during the next six months, an increase from 36.4% in October. 58.6% believe there will be "no change" in business development spending, a decrease from 63.6% the previous month. 3.4% believe there will be a decrease in spending, an increase from none who believed so last month.
#### Press Release #############################

(Leasing News provides this ad as a trade for appraisals and equipment valuations provided by Ed Castagna)

[headlines]
--------------------------------------------------------------
Fernando's View
By Fernando F. Croce
A pair of powerful cinematic experiences ("Moonlight," "Aquarius") makes for an exceptional time at the movies, while DVD releases offer bittersweet comedy ("Cafe Society"), a masterful cine-ballad ("McCabe & Mrs. Miller") and a monumental view of severity and grace ("Dekalog").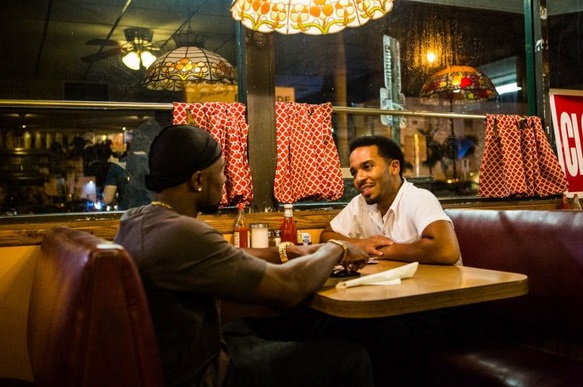 Moonlight (A24): One of the year's most acclaimed films, this profoundly moving drama tells a man's story from childhood into adulthood as a three-part journey of struggle and discovery. In the first, a Miami boy nicknamed Little (Alex Hibbert) deals with the poverty of his surroundings as well as early stirrings of his feelings. Years later, as a teenager (played by Ashton Sanders), he continues to endure bullying from his peers yet also forges a deep but ultimately devastating bond with another boy. Finally as an adult (Trevance Rhodes), he walls himself behind a façade of toughness until he suddenly hears back from his old friend (Andre Holland). Can a meeting between the two revive their past? Directed by Barry Jenkins with an eye attuned to delicate shifts of emotion, this is a vision of genuine power and grace.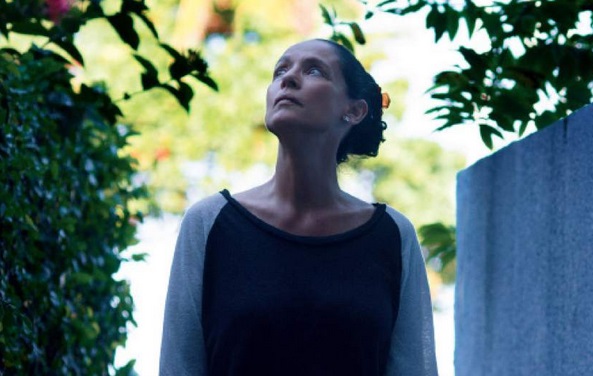 Aquarius (Vitagraphs Films): Vintage Brazilian beauty Sonia Braga delivers a powerhouse performance in this rich and surprising drama from director Kleber Mendonça Filho ("Neighboring Sounds"). Braga stars as Clara, a sixtysomething widow and former music reviewer living in the town of Recife, where her decades-old building is facing demolition. When she decides to stay even after her neighbors have moved out, Clara finds herself in a subtle war of wills with the construction company that's bought the property. Alone in the edifice while going about her daily routines, she reflects on her past as well as the future ahead. Using eroding architecture and watchful silence as expressive tools, Mendonça Filho creates a modestly-scaled, potent portrait of clashing values and changing times. With Braga's multilayered performance, it adds to a riveting experience. With subtitles.

Netflix Tip: Though mostly unknown to American audiences, French comic and filmmaker Pierre Etaix (1928-2016) created a unique form of comedy with a string of hilarious and inventive 1960s movies. Check out Netflix and discover this underrated talent with such efforts as "The Suitor" (1962), "Yoyo" (1965) and "Le Grand Amour" (1969).
On DVD: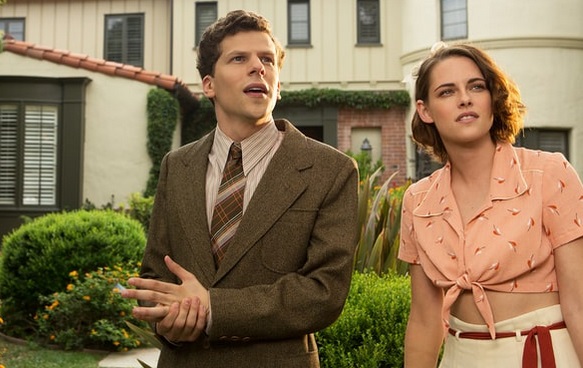 Café Society (Lionsgate): Woody Allen continues his recent streak of bittersweet period pieces with this romantic comedy-drama, which exudes the same nostalgic feeling as his hit "Midnight in Paris." Set in the 1930s, the movie centers on Bobby (Jesse Eisenberg), a young New Yorker whose dissatisfaction with working in the family business sends him to seek a more exciting life in Hollywood. While learning about show business from his uncle (Steve Carrell), Bobby falls in love with his secretary (Kristen Stewart), who has romantic complications of her own. In this world of moguls, gangsters and molls, however, can the two of them find love together? While the film hardly breaks new ground for Allen, the legendary writer-director nevertheless serves up an entertaining, gorgeously crafted blend of laughs and melancholia.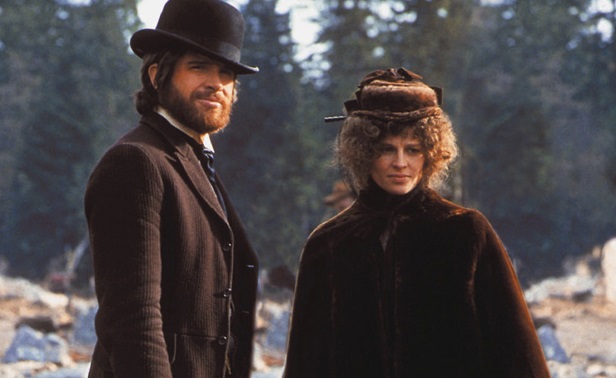 McCabe & Mrs. Miller (Criterion): The most prolific of great American directors in the New Hollywood of the 1970s, Robert Altman tackled genre after genre with modernist sardonicism. High among his masterpieces is this exquisitely wrought 1971 Western, which reinvents the Old West with a simultaneously ruthless and lyrical eye. Warren Beatty is wonderful (and uncharacteristically scruffy) as the eponymous McCabe, a wandering, none-too-bright gambler who arrives at a snowy mining community with dreams of making it big. He teams up with crafty madam Mrs. Miller (Julie Christie), but their establishment is soon threatened by a powerful company not afraid to use violence for its own means. A unique mixture of the rough-hewn and the delicate, Altman's matchlessly beautiful classic unfolds like a veritable cinematic ballad.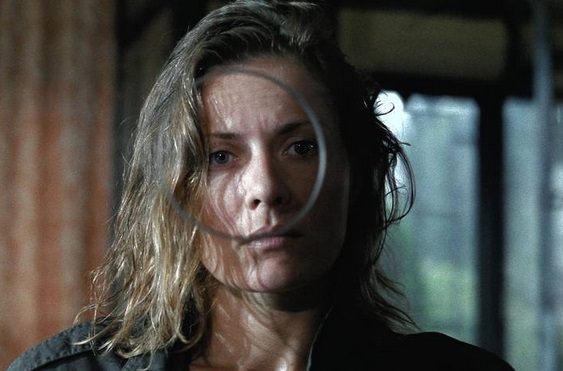 Dekalog (Criterion): Monumental is perhaps the only word to describe this legendary, ten-part drama, based on the Ten Commandments and originally made for Polish TV in 1989 by the late, great director Krzysztof Kieslowki. Told as a series of independent stories that eventually emerge as part of a larger existential mosaic, the film uses the commandments to illustrate and explore the questions which have plagued humanity since the beginning. These modern-day parables include the struggle to connect with people, the need to seek meaning in an often chaotic world, the horrors of crime and punishment, and the poisonous role of greed in relationships. Filmed with a stark style that allows for glimpses of grace to peek through the severity, Kieslowski's sprawling opus overflows with unforgettable moments. Criterion's release of this set is a treasure for the serious cinephile. With subtitles.
[headlines]
--------------------------------------------------------------
Ben Carlile Family Adopts Rescue Greyhound
Former Winning Champion
"My family recently adopted a dog rescued from the racing circuit in Florida. My boys decided to keep part of his racing name which was Go Go Frisco. I've attached a recent photo of our lovable 3 year old greyhound.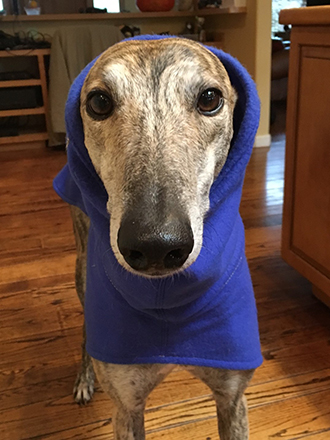 "We picked him up from the Golden State Greyhound Adoption group in Walnut Creek. And we found a video clip of him winning a race in Palm Beach before he retired earlier this year:
http://www.trackinfo.com/video-box.jsp?raceid=gPB%2420150116A06

Ben Carlile
bencarlile9@gmail.com
415.209.3271


[headlines]
--------------------------------------------------------------
Labrador Retriever
Carlsbad, California Adopt-a-Dog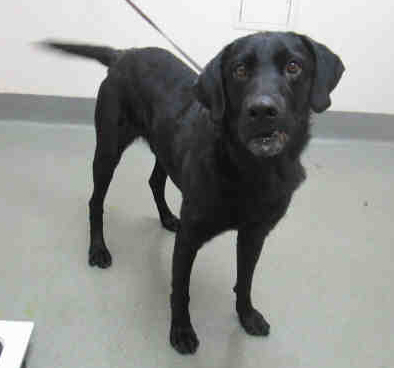 Otto

Male
6 Years Old
Weight: 67 lbs.
Northern Region Shelter
My ID number is A1746026,
my neck tag number is N143, and
my kennel number is N080.
Northern Region
San Diego County Shelter
2481 Palomar Airport Road
Carlsbad, CA 92011-1531
619-767-2675
Shelter Hours:
Tuesday through Saturday 9:30 a.m. to 5:30 p.m.
*Now Open on Sundays from 9:30 am to 5:30 pm for a 90-day pilot from October 23, 2016 to January 22, 2017
Closed Mondays and Holidays
Adopt a Pet
http://www.adoptapet.com/
[headlines]
--------------------------------------------------------------
Websites Construction




Complete Turnkey Blog
Generate Leads, Build Authority and Showcase your expertise with your own lease blog. Don't have the time? We do it for you. Complete turnkey blog setup and/or content only provided by leasing expert for leasing companies.
Email for free evaluation
stu@p2plendingexpert.com

[headlines]
--------------------------------------------------------------

News Briefs----
Prosper Files 10Q, Revenues and Originations Shrink
Reports $25.6 Million Loss
http://www.crowdfundinsider.com/2016/08/89293-prosper-files-10q-reports-35-6-million-loss/
https://www.prosper.com/published/sec/listing/2016/listing_20161117-1500.htm
Private Funding for FinTech Firms
Taking a Tumble
http://www.bloomberg.com/news/articles/2016-11-16/private-funding-for-fintech-firms-has-taken-a-tumble
Fed Rate Rise Could Come 'Relatively Soon'
as Data Point to Stronger Economy
http://www.wsj.com/articles/feds-yellen-rate-increase-could-become-appropriate-relatively-soon-1479387604
Mortgage rates see biggest spike in over 3 years
30 Year fixed from 3.73% to 4.01%
http://www.bankrate.com/finance/mortgages/mortgage-analysis-111616.aspx?ic_id=Top_Financial%20News%20Center_link_1
As prices fall, more farmers struggle with loan payments
Past Due Increased to 19 percent
http://www.capitalpress.com/Nation_World/Nation/20161116/as-prices-fall-more-farmers-struggle-with-loan-payments
Wells Fargo new accounts plunge after scandal
"consumer checking account openings fell 27"
http://www.mercurynews.com/2016/11/17/wells-fargo-new-accounts-plunge-after-scandal/
These are the best investment banks to work for
in the U.S. by sector
http://news.efinancialcareers.com/us-en/265824/best-banks-to-work-for-in-the-us-by-client-industry
[headlines]
--------------------------------------------------------------


--You May Have Missed It
In Sweden, Only 2% of its Transactions in Cash
Sweden's Central Bank Considering Digital Currency
http://www.businessinsider.com/america-too-paranoid-go-cashless-2016-10

[headlines]
--------------------------------------------------------------
American Football Poem

Spinning Records With Spinoza


Spinning records with Spinoza
Kicking footballs with Lou Groza
Doesn't care for rhythm and blues
Drinks a lot of booze
Country's not his style
Wants to change the turnstile
Spinning records with Spinoza
Reading law books with Cardoza
Thinks classical is hip
Forget Gladys Knight & the Pips

Lawrence P. Murren, Jr.

[headlines]
--------------------------------------------------------------
Sports Briefs----
Lew Wolff out as A's managing partner;
new role for Michael Crowley, too
http://www.sfgate.com/athletics/article/Lew-Wolff-out-as-A-s-managing-partner-new-role-10620792.php
Jerry Jones says Tony Romo could remain with Cowboys
long-term: 'It's not a goodbye'
http://sportsday.dallasnews.com/dallas-cowboys/cowboys/2016/11/17/jerry-jones-says-tony-romo-remain-cowboys-long-term-goodbye
LeBron James puts up $2.5 million for Muhammad Ali exhibit at nation's new African American museum
http://www.crainscleveland.com/article/20161117/NEWS/161119508/lebron-james-puts-up-2-5-million-for-muhammad-ali-exhibit-at-nations
[headlines]
--------------------------------------------------------------

California Nuts Briefs---
Rohnert Park casino opens $175M hotel
http://www.northbaybusinessjournal.com/home/6310668-181/rohnert-parks-casino-opens-175?artslide=0
Hillsborough estate sees a $70 million cut from original listing price
http://blog.sfgate.com/ontheblock/2016/11/14/hillsborough-estate-sees-a-70-million-cut-from-original-listing-price/
With state backing, Sacramento bids for 1,500 health insurance jobs
http://www.sacbee.com/news/business/article115493248.html
Oh Snap! Local restaurant shutters as SF critic prepares to give it 3 stars
http://www.biteclubeats.com/oh-snap-sonoma-county-restaurant-shutters-as-bauer-prepares-to-give-it-3-stars/
[headlines]
--------------------------------------------------------------



"Gimme that Wine"

http://www.youtube.com/watch?v=EJnQoi8DSE8
Q & A with Francis Ford Coppola
http://www.napasonomamagazine.com/Napa-Sonoma-Mag/October-2016/Francis-Ford-Coppola/
Free Mobile Wine Program
http://leasingnews.org/archives/Feb2010/2_26.htm#mobile
Wine Prices by vintage
http://www.winezap.com
http://www.wine-searcher.com/
US/International Wine Events
http://www.localwineevents.com/
Leasing News Wine & Spirits Page
http://two.leasingnews.org/Recommendations/wnensprts.htm

[headlines]
----------------------------------------------------------------
This Day in American History
1493 - Columbus first sighted the island now known as Puerto Rico.
1755 - The Cape Ann earthquake took place off the coast of the Massachusetts Bay Colony. At between 6.0 and 6.3 on the Richter scale, it remains the largest in the history of Massachusetts. No one was killed, but it damaged hundreds of buildings in Boston and was felt as far north as Nova Scotia and as far south as South Carolina. Sailors on a ship more than 200 miles offshore felt the quake.
1776 - The Battle of Fort Washington was a battle fought in New York. It was a British victory that gained the surrender of the remnant of the garrison near the north end of Manhattan Island and it was one of the worst Patriot defeats. After defeating the Continental Army under Commander-in-Chief General Washington at the Battle of White Plains, the British planned to capture Fort Washington, the last American stronghold on Manhattan. General Washington issued a discretionary order to General Nathaniel Greene to abandon the fort and remove its garrison – then numbered at 1,200 men but later to grow to 3,000 – to New Jersey. Colonel Robert Magaw, commanding the fort, declined to abandon it as he believed it could be defended from the British. British General Howe's forces attacked the fort before Washington reached it to assess the situation. When the British moved against the defenses, the southern and western American defenses fell quickly. A total of 59 Americans were killed and 2,837 were taken as prisoners of war.
1797 - Birthday of Sojourner Truth (d. 1883), abolitionist and orator, born into slavery as Isabella Baumfree at Swartekill, NY. She escaped with her infant daughter to freedom in 1826. After going to court to recover her son, in 1828, she became the first black woman to win such a case against a white man. She gave herself the name Sojourner Truth in 1843. Her best-known speech was delivered extemporaneously, in 1851, at the Ohio Women's Rights Convention in Akron. The speech became widely known during the Civil War by the title, "Ain't I a Woman," a variation of the original speech re-written by someone else. During the Civil War, Truth helped recruit black troops for the Union Army. After the war, she tried unsuccessfully to secure land grants from the federal government for former slaves. In 2014, Truth was included in Smithsonian Magazine's list of the "100 Most Significant Americans of All Time." http://myhero.com/myhero/hero.asp?hero=sojournerTruth
1803 - Battle of Vertieres, in which Haitians defeat French. In the battle for independence, a fierce fight took place in the town of Vertieres, where the French army led by Napoleon, was defeated by Haitians. This huge defeat of Napoleon's army led to the end of the war and to Haiti's eventual march towards independence on 1st January, 45 days later. American Black slaves escape to Haiti for freedom. Southern states introduce legislation for "runaway slaves."
http://www.windowsonhaiti.com/windowsonhaiti/heroes.shtml
1805 - Female Charitable Society, first woman's club in America, was formed in Newburyport, MA.
1820 - American Captain Nathaniel Brown Palmer in the "Hero," a sloop of 44 tons, with a crew of six including the captain and the mate, discovered Antarctica. His discovery is now called Palmer's Peninsula. The first American to set foot on Antarctica was probably John Davis, a seal hunter, who went ashore at Hughes Bay on February 7, 1821. Antarctica had already been seen from a distance by the English explorer James Cook and the crew of his ship, The Endeavor, which circumnavigated the continent between 1773 and 1775.
1825 - Birthday of Susan Lincoln Tolman Mills (d. 1912), Enosburgh, VT. Educated at Mount Holyoke College, she used the training methods in a school in Hawaii where she taught with her husband. Back in California, the couple opened a school that became Mills College, again using the Mount Holyoke philosophy as well as several of its teachers. At her husband's death in 1884, she was principal and, for a time, acting president. She was finally named president (after two male presidents) in 1890. Mills was the first woman's college on the west coast and under her guidance it became one of the major colleges of the nation. In 1991, an effort to convert it to admit men was defeated by the students and it continues to be an all-woman college.
1848 - Edward Cleveland Kemble resumed publishing the combined "California Star" and the "Californian" in San Francisco as the "Star and Californian." Both closed when employees quit to rush to the gold fields.
1849 - John and Amanda Pelton open first tuition-free public school in San Francisco.
1850 - Col. Charles L. Wilson was granted a concession to build a planked toll road from San Francisco to Mission Dolores.
1857 - Birthday of Rose M. Knox (d. 1950), Mansfield, OH. Within seven years of taking over the management of the Knox Gelatin Company, she developed it into a multi-million-dollar firm. On the first day of her management following her husband's death, she locked the back door and ordered everyone from president to janitor to use the front door. She managed the business for more than 40 years, changed its emphasis to nutrition, and made it a thriving business. Her management style was pro- worker and layoffs were unheard of with a five-day work week with vacations and sick pay. She stepped aside as the company's president only when she reached her 90th birthday, retaining her position as chairperson. She was recognized as one of the nation's outstanding businesswomen.
1863 - President Lincoln boards a train for Gettysburg, Pennsylvania, to deliver a short speech at the dedication for the cemetery of soldiers killed during the battle there on July 1-3, 1863. While he did not know it at time, the battle was the turning point of the Civil War. He also was not aware that the address he was about to give became perhaps the most famous speech in American history. Lincoln had thought about what he wanted to say, but he nearly missed his chance to say it. On November 18, Lincoln's son, Tad, became ill with a fever. Abraham and Mary Lincoln were, sadly, no strangers to juvenile illness: they had already lost two sons. Prone to fits of hysteria, Mary Lincoln panicked when the President prepared to leave for Pennsylvania. Lincoln felt that the opportunity to speak at Gettysburg and present his defense of the war was too important to miss, though. He had a great sense that there was a turning point in the long, deadly war about to be made. He was accompanied by an entourage that included Secretary of State William Seward, Postmaster General Montgomery Blair, Interior Secretary John Usher, Lincoln's personal secretaries John Hay and John Nicolay, several members of the diplomat corps, some foreign visitors, a Marine band, and a military escort. A reporter wrote that during one stop, a young girl lifted a bouquet of flowers to his window. Lincoln kissed her and said, "You're a sweet little rose-bud yourself. I hope your life will open into perpetual beauty and goodness." When Lincoln arrived in Gettysburg, he was handed a telegram that lifted his spirits: Tad was feeling much better. Lincoln enjoyed an evening dinner and a serenade by Fifth New York Artillery Band before he retired to finalize his famous Gettysburg Address.
1865 - Mark Twain has instant success with his first fictional piece, "The Celebrated Jumping Frog of Calaveras County" (New York Saturday Press).
1883 - Charles Ferdinand Dowd, a Connecticut school teacher, and one of the early advocates of uniform time, proposed a time zone plan of the US. It included four zones of 15 degrees which he and others persuaded the railroads to adopt and place in operation. It did not become law until March 19, 1918, when Congress passed the Standard Time Act, authorizing the Interstate Commerce Commission to establish time zones. It also established "Daylight Savings Time" to save fuel.
http://memory.loc.gov/ammem/today/nov18.html
1887 - The National League adopted a new contract that spells out reserve provisions for the first time. The NL refused to accept the players' demand that the salary be written out on all contracts, however.
1888 - The great baseball promoter Albert G. Spalding began his world tour to introduce baseball to the world. He, the Chicago White Stockings and a group of all-star players set sail from San Francisco for Honolulu, the first stop on their round-the-world tour.
1888 - Birthday of Frances Marion (d. 1973), San Francisco. Screenwriter, novelist, director who at her peak earned $17,000 a week as a Hollywood screen writer, writing the original "Stella Dallas" and winning academy awards for "The Big House" (1930) and "The Champ" (1931). In all she wrote more than a hundred film scripts.
1901 – Pollster George Gallup (d. 1984) was born in Jefferson, IA. He was a statistician and a pioneer of survey sampling techniques. He invented of the Gallup poll, a successful statistical method of survey sampling for measuring public opinion.
1902 - Brooklyn toymaker Morris Michtom named the teddy bear after Teddy Roosevelt. The Teddy Bear was inspired by a cartoon by Clifford K. Berryman depicting Teddy Roosevelt having compassion for a bear at the end of an unsuccessful hunting trip in Mississippi in 1902. Michtom saw the drawing and created a tiny plush bear cub which he sent to Roosevelt. After receiving permission to use Roosevelt's name, Michtom put a plush bear in the shop window with a sign "Teddy's bear." After the creation of the bear in 1902, the sale of the bears was so brisk that in 1907, Michtom created the Ideal Novelty and Toy Company which, after Michtom's death, became the largest doll-making company in the United States.
1908 – One of early television's biggest stars and one of the first female TV stars, comic actress Imogene Coca (d. 2001) was born in Philadelphia. She is best known for her role opposite Sid Caesar on "Your Show of Shows" which was immensely popular from 1950 to 1954, winning the Emmy for Outstanding Variety Series in 1952 and 1953. The 90-minute show was aired live on NBC every Saturday night in prime time. She won the second-ever Primetime Emmy Award for Outstanding Lead Actress in a Comedy Series in 1951 and was nominated for four other Emmys for her work in the show. She was also singled out to win a 1953 Peabody Award for excellence in broadcasting.
1909 - Birthday of John Herndon "Johnny" Mercer (d. 1976), Savannah, GA. American songwriter, singer, radio performer and actor, Mercer wrote lyrics (and often the music ) for some of the great American popular music from the 1930's through the 1960's, including "Autumn Leaves," "One for My Baby," "Satin Doll," "On the Atchison, Topeka, and the Santa Fe," "You Must Have Been a Beautiful Baby," "Come Rain or Come Shine," "Hooray for Hollywood," "Jeepers Creepers" and countless more.
1916 - Birthday of the late Jimmy Lyons, born Peking, China; jazz disc jockey, founder of the Monterey Jazz Festival, with whom I worked at KFRC in the early 1970's.
http://www.amazon.com/exec/obidos/ASIN/0893950068/inktomi-bkasin-20/
104-6368463-9838304China
1923 - Fifty-four inches of snow and sleet blocked the Columbia River Highway in The Dalles, Oregon. Railroads were stopped for days in both Washington and Oregon
1923 - Birthday of Alan Shepard (d. 1998), East Derry, NY. Former astronaut and the first American in space (in 1961), he was one of the only 12 Americans who have walked on the moon and was America's only lunar golfer, practicing his drive in space with a six iron. He was awarded the Medal of Honor in 1979.
1927 - Bix Biederbecke cuts first date with Paul Whiteman Orchestra, "Washboard Blues," with Hoagy Carmichael, vocal. Victor.
1928 - The comical activity of squeaky-voiced Mickey Mouse first appeared on the screen of Colony Theater at New York City. The film, Walt Disney's "Steamboat Willie", directed by Disney and Ub Iwerks, featuring the third appearances of cartoon characters Mickey and Minnie Mouse, was the first animated cartoon and fully synchronized talking picture. This is considered by the Disney organization to be Mickey's birthday.
1928 - Birthday of singer Sheila Jordan, born Sheila Jeanette Dawson, Detroit, MI.
http://www.npr.org/programs/btaylor/pastprograms/sheilajordan.html
1932 - For the first time, a tie occurred for the Best Actor Academy Award. Wallace Beery and Fredric March were only one vote apart so the Academy of Motion Picture Arts and Sciences ruled it a tie. Both received an Oscar at the Fifth Annual Academy Awards, March for his performance in "Dr. Jekyll and Mr. Hyde" and Beery for his role in "The Champ." March thought it rather funny that the two were honored for "best male performance of the year" when they each had adopted a child that year. "The Champ" also was honored when Frances Marion received the Writing/Original Story Academy Award for the film. There was only one Best Actress Award and it was presented to Helen Hayes for her performance in "The Sin of Madelon Claudet." Host Lionel Barrymore greeted the film industry in the Fiesta Room at LA's grand hotel, The Ambassador. The movie, "Grand Hotel" (Metro-Goldwyn-Mayer), earned the top honors as Outstanding Production. It was also a grand night for the film, "Bad Girl." Its director, Frank Borzage, and its writer (adaptation), Edwin Burke, were both presented with Academy Awards. Walt Disney also received two awards: an honorary award for the creation of Mickey Mouse and for the cartoon short subject "Flowers and Trees." Short Subject awards were presented to two other well-known Hollywood talents on this evening. Hal Roach won his prize for the comedy, "The Music Box" and Mack Sennett for the novelty short, "Wrestling Swordfish." Both were first-time Academy Award winners as were Gordon Wiles for Art Direction ("Transatlantic") and Lee Garmes for Cinematography ("Shanghai Express").
http://www.infoplease.com/ipa/A0147959.html
1936 - Ella Fitzgerald, 18, cuts first disc, "My Last Affair," Decca.
1936 - Birthday of Trumpet Player Don Cherry (d. 1995), Oklahoma City.
http://www.wnur.org/jazz/artists/cherry.don/
1938 – Union members elected John L. Lewis as the first president of the Congress of Industrial Organizations, the CIO.
1939 - Artie Shaw, at the peak of his success, splits for Mexico. Shaw throughout the autumn and winter of 1938 was often heard from the Blue Room of New York's Hotel Lincoln. Following tours throughout the spring and summer of 1939, Shaw and his band were resident at the Cafe Rouge of the Hotel Pennsylvania in New York. That same period of the fall of 1938 into much of 1939, was the period of his only regular radio series as headliner. Shaw broadcast on CBS from November 20, 1938, until November 14, 1939. It was at the Cafe Rouge where Shaw literally "quit" his own band and "escaped" to Mexico. The band carried on without Shaw into January but ultimately broke up without him. Described often as intense, competitive and emotionally abusive, those close to him were not surprised at this abrupt behavior. He returned in 1940, got steady work but was never the big star he had been.
1942 - Thornton Wilder's play, "The Skin of Our Teeth," opened in New York City. The play was Wilder's sequel to "Our Town." "The Skin of Our Teeth" starred Tallulah Bankhead, Fredric March, Montgomery Clift and E.G. Marshall. One critic wrote, "As of last evening, the theatre was looking up."
1943 - Two days after the American raid on the power station in Vermork, Norway, 440 British bombers swooped down on Berlin at night. The raid was not overly successful. Though 131 Berliners were killed, the Royal Air Force struck very few of the industrial areas they intended to hit. Even worse, nine British bombers were shot down, and fifty-three aircrew members killed. One of the victims was Wing Commander John White, who had played a significant role in the successful bombing of Peenemunde.
1946 - Birthday of sax player Bennie Wallace, Chattanooga, TN,
http://www.amazon.com/exec/obidos/ASIN/B00000AEC2/avsearch-musicasin-20/
104-6368463-9838304
1949 - Jackie Robinson became the first African-American baseball player to win the Most Valuable Player Award in the Majors, as second baseman of the National League's Brooklyn Dodgers. He won the Kenesaw Mountain Landis Memorial plaque from the Baseball Writers Association. The first African-American player in the American League to win the award was Elston Howard, catcher for the New York Yankees, on November 7, 1963.
1949 - Top Hits
"That Lucky Old Sun" - Frankie Laine
"Don't Cry, Joe" - The Gordon Jenkins Orchestra (vocal: Betty Brewer)
"I Can Dream, Can't I?" - The Tommy Dorsey Orchestra (vocal: Jack Leonard)
"Slipping Around" - Margaret Whiting & Jimmy Wakely
1950 - "Harbor Lights" by Sammy Kaye topped the charts and stayed there for 4 weeks.
1950 - Marine Corp jet Captain Major John F. Bolt of Sanford, Florida, became a double ace. He led a four-plane Saber flight in an attack on four enemy fighters east of Sinuiju, Korea, on his 37th mission, and downed his fifth and six MIG-15s. He first qualified as an ace in World War II, when he shot down six Zekers between September 23, 1943 and January 4, 1944, while serving with Boyington's Black Sheep Squadron. John Bolt was the only Marine to become an ace in World War II and Korea. In World War II, he flew with 'The Black Sheep', VMF-214, best known for its CO, Pappy Boyington.
http://www.acepilots.com/usmc_bolt.html
1951 - The television show "See It Now" premiered, doing unrehearsed interviews, covering relevant and newsworthy stories of its time, including desecration, lung cancer and anti-Communist fervor. The show was hosted by Edward R. Murrow, who also produced it jointly with Fred W. Friendly. Its premiere was the first live commercial coast-to-coast broadcast. It ran through 1958, won four Emmy Awards and was nominated three other times. It also won a 1952 Peabody Award. In the control room was Don Hewitt who, years later, drove the success of "60 Minutes," still running today. One of the most notable shows focused on Senator Joseph McCarthy, leading to McCarthy's appearance on the show which damaged his creditability. The broadcast provoked tens of thousands of letters, telegrams and phone calls to CBS headquarters, running 15 to 1 in favor of Murrow. McCarthy's demise soon followed. The show's probe of the McCarthy-led anti-Communist era is the focus of the 2005 film "Good Night and Good Luck," Murrow's sign-off line for each show.
1951 - Wanting to stay in California, PCL Los Angeles Angels first baseman Chuck Connors becomes the first player to refuse to participate in the Major League draft. The former Cub first baseman's, and future star of the TV series "The Rifleman," refusal allows the minor leagues to ask for more money for big league talent.
1952 – Rock 'n' Roller Bill Haley marries his pregnant girlfriend just four days after he divorces his first wife. In all, Bill would marry three times and have eight children.
1954 - ABC Radio stations ban Rosemary Clooney's "Mambo Italiano" due to what it considers "offensive lyrics," more than likely the exaggerated Italian patois and words "goombah" and "gidrool."
1954 – In one of the biggest trades in MLB history, begun on Nov. 14, the Yankees and Orioles completed an exchange of 17 players. Included are first baseman Dick Kryhoski, pitchers Bob Turley and Don Larsen (both of whom would later produce big-time in the World Series), catcher Darrell Johnson and shortstop Billy Hunter, from Baltimore. To the Orioles went outfielder Gene Woodling, shortstop Willie Miranda, pitchers Harry Byrd and Jim McDonald, and catchers Gus Triandos and Hal Smith.
1955 - An early season cold snap finally came to an end. Helena, MT, experienced 138 consecutive hours of subzero temperatures, including a reading of 29 below zero, which surpassed by seven degrees their previous record for the month of November. Missoula, MT broke their November record by 12 degrees with a reading of 23 below zero, and Salt Lake City, UT smashed their previous November record of zero with a reading of 14 below. Heavy snow in the Great Basin closed Donner Pass, CA, and total crop damage from the cold wave amounted to eleven million dollars
1955 - Carl Perkins recorded "Blue Suede Shoes" at Sun Studios in Memphis. It became his biggest Pop hit, reaching #2 on the Billboard chart. Elvis Presley's version, which gets more air-play these days, only managed to get to #20.
1956 - Birthday of football player Harold Warren Moon, born Los Angeles, CA. He was the first African American quarterback inducted to the Pro Football Hall of Fame. After his college career at the University of Washington, Moon went undrafted and played with Edmonton in the Canadian Football League, 1978-83. After a bidding war got him to the Houston Oilers in 1984, he began the career that would lead him the Hall. When Moon retired, he held several all-time professional passing records, including most pass attempts, pass completions, passing yards, and touchdowns, all of which have since been broken.
1956 - Fats Domino appears on the Ed Sullivan show singing his hit "Blueberry Hill."
1957 - Top Hits
"Jailhouse Rock" - Elvis Presley
"You Send Me" - Sam Cooke
"Little Bitty Pretty One" - Thurston Harris
"Wake Up Little Susie" - The Everly Brothers
1957 - Ricky Nelson records "Stood Up," which will reach #2 early the following year.
1957 - A tornado, 100 yards in width, travelled a nearly straight as an arrow 27-mile path from near Rosa, AL to near Albertville, AL, killing three persons. A home in the Susan Moore community in Blount County was picked up and dropped 500 feet away killing one person.
1958 - DALLAS, Texas - Former city councilwoman Laura Miller easily won the hotly contested race for mayor of the nation's ninth largest city Saturday night.
1963 - Push-button telephones went into service as alternatives to rotary-dial phones. Touch-tone service was available as an option at an extra charge. This option was only available in two Pennsylvania cities.
1963 - Beatles manager Brian Epstein asks the group's fans to please refrain from pelting the group with "jellybabies" (jellybeans) at their concerts. (The Beatles had made the mistake of remarking how much they liked them.) On the same day, the newspapers reveal that the head of the Church of England has requested that the group write a Christmas song.
1963 – Len Bias (d. 1985) was born in Landover, MD. A first-team All-American forward at the University of Maryland, he was selected by the Boston Celtics as the second overall pick in the 1986 NBA Draft and died two days later from cardiac arrhythmia induced by a cocaine overdose.
1964 - J Edgar Hoover describes Martin Luther King as "most notorious liar."
1964 - The Supremes appear on "Shindig!" singing "Baby Love" and "Come See About Me." The Righteous Brothers are also on the show and perform "Little Latin Lupe Lu."
1965 - Top Hits
"Get Off of My Cloud" - The Rolling Stones
"1-2-3" - Len Barry
"You're the One" - The Vogues
"Hello Vietnam" - Johnny Wright
1966 - This was the last required meatless Friday for American Roman Catholics, in accordance with a decree made by Pope Paul VI earlier this year. Regardless, my grandmother still only cooked fish on Fridays until she died in 1971.
1966 – Arguably one of the game's greatest pitchers, Sandy Koufax, announced his retirement, at age 30. In his 1966 season, he pitched 323 innings to a 27–9 record and a 1.73 ERA. Since then, no left-hander has had more wins, nor a lower ERA, in a season. In the final game of the regular season, the Dodgers had to beat the Phillies to win the pennant. In the second game of a doubleheader, Koufax, on two days' rest, pitched a complete game, 6–3 victory to clinch the pennant. He started 41 games for the second year in a row. The Dodgers' ace peaked with a run of six outstanding years from 1961-6 before arthritis in his left elbow, aggravated by years of abuse on short rest, ended his career prematurely. He was an All-Star for six seasons and was the NL's MVP in 1963. He won three Cy Young awards in 1963, 1965, and 1966, by unanimous votes, making him the first three-time Cy Young winner in baseball history. He is the only one to win three times when one overall award was given for all of Major League Baseball instead of one award for each league. Koufax also won the NL Triple Crown for pitchers those same three years by leading the NL in wins, strikeouts, and ERA. Koufax was the first Major League pitcher to pitch four no-hitters and the eighth pitcher to pitch a perfect game in baseball history. Despite his comparatively short career, Koufax's 2,396 career strikeouts ranked 7th in history as of his retirement, trailing only Warren Spahn (2,583) among left-handers. Koufax, Randy Johnson, Pedro Martinez, and Nolan Ryan are the only four pitchers elected to the Hall of Fame who had more strikeouts than innings pitched. His World Series ERA is 0.95.
1967 - DAVIS, SAMMY L., Medal of Honor
Rank and organization: Sergeant, U.S. Army, Battery C, 2nd Battalion, 4th Artillery, 9th Infantry Division. Place and date: West of Cai Lay, Republic of Vietnam, 18 November 1967. Entered service at: Indianapolis, Ind. Born: 1 November 1946, Dayton, Ohio. Citation: For conspicuous gallantry and intrepidity in action at the risk of his life and beyond the call of duty. Sgt. Davis (then Pfc.) distinguished himself during the early morning hours while serving as a cannoneer with Battery C, at a remote fire support base. At approximately 0200 hours, the fire support base was under heavy enemy mortar attack. Simultaneously, an estimated reinforced Viet Cong battalion launched a fierce ground assault upon the fire support base. The attacking enemy drove to within 25 meters of the friendly positions. Only a river separated the Viet Cong from the fire support base. Detecting a nearby enemy position, Sgt. Davis seized a machine gun and provided covering fire for his gun crew, as they attempted to bring direct artillery fire on the enemy. Despite his efforts, an enemy recoilless rifle round scored a direct hit upon the artillery piece. The resultant blast hurled the gun crew from their weapon and blew Sgt. Davis into a foxhole. He struggled to his feet and returned to the howitzer, which was burning furiously. Ignoring repeated warnings to seek cover, Sgt. Davis rammed a shell into the gun. Disregarding a withering hail of enemy fire directed against his position, he aimed and fired the howitzer, which rolled backward, knocking Sgt. Davis violently to the ground. Undaunted, he returned to the weapon to fire again when an enemy mortar round exploded within 20 meters of his position, injuring him painfully. Nevertheless, Sgt. Davis loaded the artillery piece, aimed and fired. Again he was knocked down by the recoil. In complete disregard for his safety, Sgt. Davis loaded and fired 3 more shells into the enemy. Disregarding his extensive injuries and his inability to swim, Sgt. Davis picked up an air mattress and struck out across the deep river to rescue 3 wounded comrades on the far side. Upon reaching the 3 wounded men, he stood upright and fired into the dense vegetation to prevent the Viet Cong from advancing. While the most seriously wounded soldier was helped across the river, Sgt. Davis protected the 2 remaining casualties until he could pull them across the river to the fire support base. Though suffering from painful wounds, he refused medical attention, joining another howitzer crew, which fired at the large Viet Cong force until it broke contact and fled. Sgt. Davis' extraordinary heroism, at the risk of his life, is in keeping with the highest traditions of the military service and reflects great credit upon himself and the U.S. Army.
1968 - Glen Campbell, a former session musician for Frank Sinatra, Nat "King" Cole and the Beach Boys, receives two gold records - one for "By The Time I Get To Phoenix" and one for "Gentle On My Mind."
1968 - The Jimi Hendrix Experience's third album, "Electric Ladyland," earns the group its third gold LP. "Crosstown Traffic," a version of Bob Dylan's "All Along the Watchtower" and "Voodoo Chile" are the two-record set's highlights.
1968 - The Spiral Staircase record "More Today than Yesterday", which will reach #12 in the US the following spring.
1968 - Randy Meisner, Jim Messina, Richie Furay, George Grantham, and Rusty Young, folk-rock vets of the Los Angeles scene, debut at the Troubadour under the name Pogo, in honor of Walt Kelly's famous comic strip character. When Kelly files suit later, however, the group is forced to change to the similar-sounding Poco. The members would later go on to even greater success as members of The Eagles, Loggins and Messina, and the Souther-Hillman-Furay Band.
1970 - Jerry Lee Lewis divorced his wife (and cousin) Myra Brown in Memphis after 14 years of marriage. Lewis's rock and roll career faltered in the wake of his marriage in 1956, at the peak of his success, to his then 13-year-old cousin when he was 22 years old. He had minimal success in the charts following the scandal, and his popularity quickly eroded. His live performance fees plummeted from $10,000 per night to $250.
1973 - Top Hits
Keep on Truckin' - Eddie Kendricks
Heartbeat - It's a Lovebeat - The DeFranco Family
Photograph - Ringo Starr
Paper Roses - Marie Osmond
1974 - Frank Sinatra emerged from retirement to do a TV special with dancer Gene Kelly. The show was a smash hit and revived Sinatra's career.
1975 - John Denver received a gold record for "I'm Sorry."
1975 – David Ortiz, the Red Sox' Big Papi, was born in Santo Domingo, Dominican Republic. Ortiz is a nine-time All-Star, a three-time World Series champion and he holds the Red Sox single-season record for home runs with 54, set during the 2006 season. Ortiz has hit 540 career home runs, which ranks 17th on the MLB all-time list. He is the all-time leader in MLB history for home runs (484), RBIs (1,566), and hits (2,189) by a DH. He is widely regarded as a first ballot Hall of Famer and would thus become the first DH in the Hall. Ortiz played his final season in 2016.
1978 - Congressman Leo J Ryan of Burlingame, California was killed along with four others in his group in Jonestown, Guyana by members of Peoples' Temple, followed by ritual mass suicide of 913 members. (I served as his first state assembly administrative assistant and legislative aide in the late 1960's. His personal secretary of many years was murdered in her house during a robbery of the family's coin collection). People's Temple leader Jim Jones led hundreds of his followers in a mass murder-suicide at their agricultural commune in remote northwestern Guyana. The few cult members who refused to take the cyanide-laced fruit-flavored concoction were either forced to do so at gunpoint or shot as they fled. The final death toll was 913, including 276 children. Jim Jones was a charismatic churchman who founded the Peoples' Temple, a Christian sect, in Indianapolis in the 1950s. He preached against racism, and his integrated congregation attracted mostly African Americans. In 1965, he moved the group to northern California, settling in Ukiah and, after 1971, in San Francisco. In the 1970s, his church was accused by the press of financial fraud, physical abuse of its members, and mistreatment of children. In response to the mounting criticism, Jones led several hundred of his followers to South America in 1977 and set up a utopian agricultural settlement called Jonestown in the jungle of Guyana. A year later, a group of ex-members convinced U.S. Congressman Leo Ryan, a Democrat of California, to travel to Jonestown and investigate the commune. On November 17, 1978, Ryan arrived in Jonestown with a group of journalists and other observers. At first the visit went well, but the next day, as Ryan's group was about to leave, several People's Church members approached members of the group and asked them for passage out of Guyana. Jones became distressed at the defection of his members, and one of Jones' lieutenants attacked Ryan with a knife. Ryan escaped from the incident unharmed, but Jones then ordered Ryan and his companions ambushed and killed at the airstrip as they attempted to leave. The congressman and four others were murdered as they attempted to board their charter planes. Back in Jonestown, Jones directed his followers in a mass suicide in a clearing in the town. With Jones exhorting the "beauty of dying" over a loudspeaker, hundreds drank a lethal cyanide and Kool-Aid drink. Jones died of a gunshot wound in the head, probably self-inflicted. Guyanese troops, alerted by a cult member who escaped, reached Jonestown the next day. Only a dozen or so followers survived, hidden in the jungle. Most of the 913 dead were lying side by side in the clearing where Jones had preached to them for the last time.
http://www.lermanet.com/house/destructive.htm
1978 - Billy Joel topped the Billboard Hot 200 album chart with "52nd Street," his first US #1 LP. In 1982, it would become the first commercial album to be released on compact disc (by Sony Music Entertainment).
1979 - Paul McCartney releases "Wonderful Christmastime," a tune on which he plays all the instruments himself.
1981 – Phillies' 3B Mike Schmidt won his second consecutive MVP award, joining Ernie Banks and Joe Morgan as the only National Leaguers to do so. He hit .316 and led the league in home runs (31), RBI (91), runs (78), walks (73), on-base percentage (.435) and slugging percentage (.644).
1981 - Top Hits
"Private Eyes" - Daryl Hall & John Oates
"Start Me Up" - The Rolling Stones
"Physical" - Olivia Newton-John
"My Baby Thinks He's a Train" - Rosanne Cash
1986 - The Roseland Ballroom reopened in New York City. The 67-year-old home for those wanting to dance cheek to cheek featured America's dean of society music, Lester Lanin. He played for patrons who wanted to cut a rug on the 112-by-55-foot, maple wood dance floor.
1986 - For the first time since his departure from his own late-night TV show, Jack Paar was a guest of Johnny Carson on "The Tonight Show". One of TV's great lines came from the show, when Carson quipped (after one of Paar's long, long spiels), "Why is it that I feel I'm guesting on your show?"
1986 - The first of two successive snowstorms struck the northeastern U.S. The storm produced up to 20 inches of snow in southern New Hampshire. Two days later a second storm produced up to 30 inches of snow in northern Maine.
1986 - Roger Clemens was named the American League's Most Valuable Player. He was the first American League starter to be so named in 15 years. The Boston Red Sox hurler won the honor one week after earning the Cy Young Award.
1986 - "Amanda" by Boston topped the charts and stayed there for 2 weeks.
1987 - Cub outfielder Andre Dawson (.287, 49 HR, 137 RBI) becomes the first player to win the MVP award as a member of a last place club.
1987 - After nearly a year of hearings into the Iran-Contra scandal, the joint Congressional investigating committee issues its final report. It concluded that the scandal, involving a complicated plan whereby some of the funds from secret weapons sales to Iran were used to finance the Contra war against the Sandinista government in Nicaragua, was one in which the administration of Ronald Reagan exhibited "secrecy, deception, and disdain for the law." Naming several members of the Reagan administration as having been directly involved in the scheme (including National Security Advisor John Poindexter and deceased CIA Director William Casey), the report stated that Reagan must bear "ultimate responsibility." A number of government officials were charged and convicted of various crimes associated with the scandal.
1988 - An Anti-Drug bill of large scope was signed into law by President Ronald Reagan. It called for the death penalty for drug-related murders, a $10,000 fine for the possession of even small amounts of controlled substances and provided for the expansion of treat facilities. A cabinet-level office was established for a drug "czar" to oversee the nation's fight on drugs.
1989 - Top Hits
"When I See You Smile" - Bad English
"Blame It on the Rain" - Milli Vanilli
"Love Shack" - The B-52's
"Bayou Boys" - Eddy Raven
1989 - A second surge of arctic air brought record cold to parts of the north central U.S. Eleven cities in the Upper Midwest reported record low temperatures for the date, including Rochester, MN with a reading of 4 degrees below zero. Strong winds ushering the arctic air into the north central U.S. produced squalls in the Lower Great Lakes Region. Snowfall totals in northern Ohio ranged up to twenty inches in Ashtabula and Geauga Counties.
1990 - The Righteous Brothers saw their popularity surge when the movie, "Ghost," (starring Patrick Swayze and Demi Moore) featured their 1965 hit, "Unchained Melody." Their original version and a re-recorded cut both made it into the US top 20, while three Greatest Hits albums made the Billboard chart.
1990 - Art Monk becomes only the third player in NFL history to amass 700 career receptions when he makes four catches against the Saints.
1993 – The North American Free Trade Agreement (NAFTA) is approved by the House of Representatives.
1995 - The Rolling Stones become the first act to broadcast a concert on the Internet.
1995 - "Goldeneye" the latest James Bond movie, opens, featuring a title song by Tina Turner.
1996 - Four hardware makers unveiled hand-held computers at an electronics show. The computers were all designed to run Microsoft Windows CE, an operating system introduced at the show the previous day. The machines offered remote and wireless connections for checking e-mail and surfing the Web and allowed users to synchronize data with Windows programs. By 1999, the market for hand-held computers had grown to an estimated 5.7 million units, nearly fifty percent greater than 1998 sales, according to the research firm Dataquest. Today, they are incorporated into wireless telephones the size of a pack of cigarettes that also include the ability to take pictures, surf the Net, operate home appliances remotely, and text.
1997 - John Denver's last recordings are released as "The Unplugged Collection," a selection of stripped-down acoustic performances of his hits.
1997 – In an expansion draft for the new teams, the Arizona Diamondbacks and Tampa Bay Devil Rays began player selections. Two pitchers who appeared in the World Series a month earlier, Tony Saunders of the Florida Marlins and Brian Anderson of the Cleveland Indians were selected by the Rays and D'backs respectively.
2003 - The Supreme Judicial Court of Massachusetts ruled 4–3, in Goodridge v. Department of Public Health, that the state's ban on same-sex marriage is unconstitutional and gave the state legislature 180 days to change the law, making Massachusetts the first state in the United States to grant marriage rights to same-sex couples.
2003 - Acting on the sexual abuse allegations of a 12-year-old boy who had visited the home, approximately 70 members of California's Santa Barbara County sheriff's and district attorney's offices raided Michael Jackson's Neverland Ranch. The singer was in Vegas filming a video at the time.
2008 - Joining Cal Ripken Jr. (Orioles-1983) and Ryan Howard, (Phillies-2006), Dustin Pedroia (.326, 17 HR, 83 RBI) becomes the third player in Major League history to win the Most Valuable Player award a season after being selected as the Rookie of the Year. The scrappy Gold Glove second baseman, the 10th Red Sox player to earn the American League honor, received 16 of the 28 first-place votes to easily outdistance heavy-hitting Twins first baseman Justin Morneau (.300, 23, 129).
2008 - Secretary of State Condoleezza Rice introduces Ken Griffey, Jr. as an American Public Diplomacy Envoy, a position in which the future Hall of Famer will represent the "values of the United States, not the government of the United States." The free-agent outfielder, who played for the Reds and White Sox last season, joins Cal Ripken Jr. as a Major Leaguer serving his country in the U.S. State Department's Bureau of Educational and Cultural Affairs.
2013 - NASA launched the MAVEN to study the Mars atmosphere in depth. The data from the MAVEN will help researchers construct a history of the climate on Mars and help them understand how the water on Mars disappeared.
2014 - The Bill and Melinda Gates Foundation will provide funding to research and test various treatments for the Ebola virus, including vaccines and blood plasma therapy.
-------------------------------------------------------------

SuDoku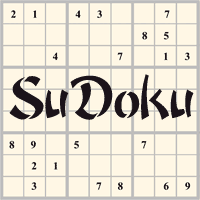 The object is to insert the numbers in the boxes to satisfy only one condition: each row, column and 3x3 box must contain the digits 1 through 9 exactly once. What could be simpler?
http://leasingnews.org/Soduku/soduko-main.htm
--------------------------------------------------------------

Daily Puzzle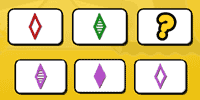 How to play:
http://www.setgame.com/set/puzzle_frame.htm
Refresh for current date:
http://www.setgame.com/set/puzzle_frame.htm
--------------------------------------------------------------


http://www.gasbuddy.com/
http://www.gasbuddy.com/GB_Map_Gas_Prices.aspx
http://www.gasbuddy.com/GB_Mobile_Instructions.aspx
--------------------------------------------------------------

Weather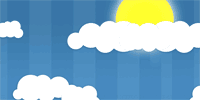 See USA map, click to specific area, no commercials
--------------------------------------------------------------

Traffic Live---
Real Time Traffic Information
You can save up to 20 different routes and check them out with one click,
or type in a new route to learn the traffic live
--------------------------------