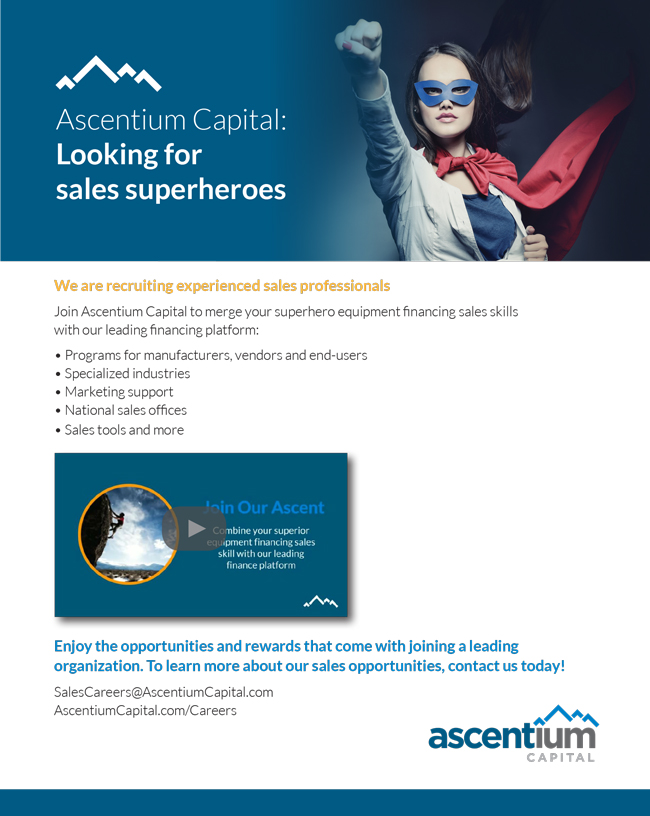 Wednesday, November 23, 2016


Thanksgiving Message
O God, when I have food,
help me to remember the hungry;
When I have work,
help me to remember the jobless;
When I have a home,
help me to remember those who have no home at all;
When I am without pain,
help me to remember those who suffer,
And remembering,
help me to destroy my complacency;
bestir my compassion,
and be concerned enough to help;
By word and deed,
those who cry out for what we take for granted.
Amen."

A Thanksgiving Prayer
by Samuel F. Pugh


Today's Equipment Leasing Headlines

Position Wanted – Collections
Work Remotely or Relocate for Right Opportunity
Top Stories: November 14 - November 18
(Opened Most by Readers)
ELFA MFLI-25 October Business Down 13%
$8.2 Billion October Compared to $9.4 Billion September
New Hires/Promotions in the Leasing Business
and Related Industries
Leasing Industry Ads---Help Wanted
Happy Thanksgiving from Ascentium Capital
"Being Thankful"
Career Crossroad---By Emily Fitzpatrick/RII
Leasing News Advisors/Contributors:
Celebrating Thanksgiving
"$1 Purchase Options"
Leasing 102 by Mr. Terry Winders, CLFP
Section 179 Tax Deduction
Five Weeks Left
Malia K. Du Mont Wins Bronze Stevie® Award
for Female Executive of the Year
For Thanksgiving: Broadway Danny Rose/Scent of a Woman
Grumpy Old Men/Home for the Holidays/The Daytrippers
Digital Movies Reviewed by Leasing News' Fernando Croce
Husky
Mohawk, New York Adopt-a-Dog
News Briefs---
Red Mountain Buys 25,000 Additional Shares Marlin
Business Services Stock (valued at $58,837,730)
Dow closes above 19,000 for the first time ever
Record Closing Levels for Second Straight Day
Will Goldman become a verb? Watch the Marcus ads!
Goldman acquired the GE bank, gone relatively unnoticed (up to now)
No Recovery for Bank Burned By 'Fumiko Bandit' Scam
cannot recover $487,000 lost in a check sent to a family-law attorney
10 of the nation's 11 service sectors saw increases
in revenue, statistics from the 2015 Service Annual Survey
HP results show improving PC sales
sales of PCs rose 4 percent from a year ago, to $8.02 billion
"People are 'lashing out' because technology
is destroying more and more jobs"
McDonald's franchisee files for bankruptcy
Six-Unit Franchisee Based in Iowa
Banking Regulator Imposes New Restrictions on Wells Fargo
"also prohibits 'golden parachute' severance packages"
Piecaken takes over the Thanksgiving dessert table
SlideShow
Repo man with a heart helps buy back Red Bud couple's Buick
In St. Louis

Broker/Funder/Industry Lists | Features (writer's columns)
Top Ten Stories Chosen by Readers | Top Stories last six months
www.leasingcomplaints.com (Be Careful of Doing Business)
www.evergreenleasingnews.org
Leasing News Icon for Android Mobile Device
You May have Missed---
Baseball Poem
Sports Briefs---
California Nuts Brief---
"Gimme that Wine"
This Day in American History
SuDoku
Daily Puzzle
GasBuddy
Weather, USA or specific area
Traffic Live----
######## surrounding the article denotes it is a "press release" and was not written by Leasing News nor information verified, but from the source noted. When an article is signed by the writer, it is considered a "by line." It reflects the opinion and research of the writer.


Please send a colleague and ask them to subscribe. We are free.
Email kitmenkin@leasingnews.org and in subject line: subscribe

[headlines]
--------------------------------------------------------------
Position Wanted – Collections
Work Remotely or Relocate for Right Opportunity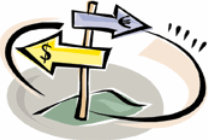 Each Week Leasing News is pleased, as a service to its readership, to offer completely free ads placed by candidates for jobs in the industry. These ads also can be accessed directly on the website at:
http://www.leasingnews.org/Classified/Jwanted/Jwanted.htm
Each ad is limited to (100) words and ads repeat for up to 6 months unless the candidate tells us to stop. Your submissions should be received here by the end of each week.

Collections
Chicago, Illinois
Highly knowledgeable and analytical Equipment Leasing Executive; leveraging 25 years in Portfolio Management, Operations, Credit, and Collections within Banking environment and Commercial Equipment Leasing Industry; proven track record, developing/ implementing strategies, sound operational excellence and process improvement, while maximizing revenues and positioning organizations for greater success. wgriffith61@yahoo.com
Resume
[headlines]
--------------------------------------------------------------
Top Stories: November 14 - November 18
(Opened Most by Readers)
(1) Alert: Dallin Hawkins Files Chapter 7
27+ Creditors to be Named
http://leasingnews.org/archives/Nov2016/11_14.htm#alert
(2) DealStruck Reportedly Abandoned Ship
Individual Investors Turning Away from Alternate Financing
http://leasingnews.org/archives/Nov2016/11_18.htm#dealstruck
(3) Banks Getting More Involved in Alternate Financing
Should We Be Concerned?
http://leasingnews.org/archives/Nov2016/11_16.htm#banks
(4) New Hires/Promotions in the Leasing Business
and Related Industries
http://leasingnews.org/archives/Nov2016/11_18.htm#hires
(5) National Assoc. Equipment Leasing Broker Conference
Doubletree Hilton Hotel, Anaheim, Orange County, California
http://leasingnews.org/archives/Nov2016/11_16.htm#naelb
(6) Leasing 102 by Mr. Terry Winders, CLFP
Why Lease 4th Quarter, 2016
http://leasingnews.org/archives/Nov2016/11_14.htm#why
(7) Misconceptions about FinTech
FinTech #102 by Brittney Holcomb
http://leasingnews.org/archives/Nov2016/11_18.htm#fintech
(8) CEO of Online Lender Prosper Steps Down
1st Half 2016 $53.1$ Million loss/$13.5 Million 2015
http://www.wsj.com/articles/online-lender-prosper-marketplace-aaron-vermut-steps-down-as-ceo-1479151280
(9) National Equipment Finance Assoc. Conference Report
Teaneck Marriott at Glenpointe, Teaneck, New Jersey
http://leasingnews.org/archives/Nov2016/11_16.htm#nefa
(10) Is it Legal to do Background Checks?
Career Crossroads---By Emily Fitzpatrick/RII
http://leasingnews.org/archives/Nov2016/11_14.htm#crossroad


[headlines]
--------------------------------------------------------------
ELFA MFLI-25 October Business Down 13%
$8.2 Billion October Compared to $9.4 Billion September

(Chart: Leasing News)
The Equipment Leasing and Finance Association's (ELFA) Monthly Leasing and Finance Index (MLFI-25) (MLFI-25), which reports economic activity from 25 companies representing a cross section of the $1 trillion equipment finance sector, showed their overall new business volume for October was $8.2 billion, down 13% when compared to September of $9.4.
New business volume for the entire year to date compared to 2015 was down 3%. It was up compared to the previous October, 2015, by 6%. Note: Historically, October is lower than September.

(Chart: Leasing News)
The ELFA report noted: "Receivables over 30 days were 1.40 percent, down from 1.50 percent the previous month and up from 1.0 percent in the same period in 2015. Charge-offs were 0.37 percent, down from 0.46 percent the previous month.
"Credit approvals totaled 77.3 percent in October, up from 76.6 percent in September. Total headcount for equipment finance companies was up 2.7 percent year over year.
"Separately, the Equipment Leasing & Finance Foundation's Monthly Confidence Index (MCI-EFI) for November is 54.6, a decrease from the October index of 56.0."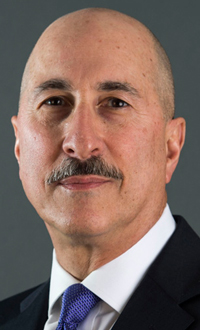 ELFA President and CEO Ralph Petta commented, "A rate hike is expected when the Federal Reserve Open Market Committee meets next in December, and we believe this development, together with the conclusion of the recent election cycle, will impact business investment decisions during the balance of the year. Lower delinquencies and write-offs are also positive signs as we move into the final couple months of 2016."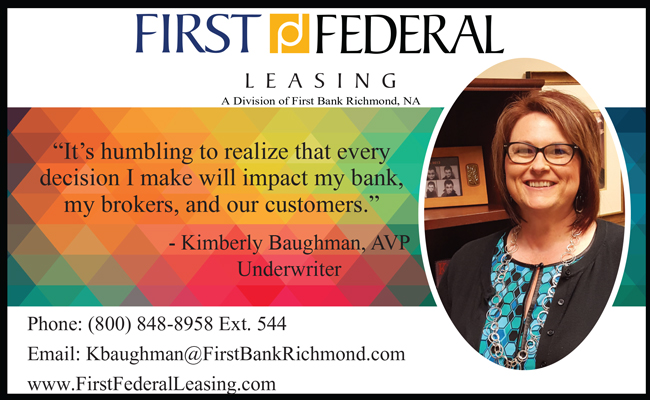 [headlines]
--------------------------------------------------------------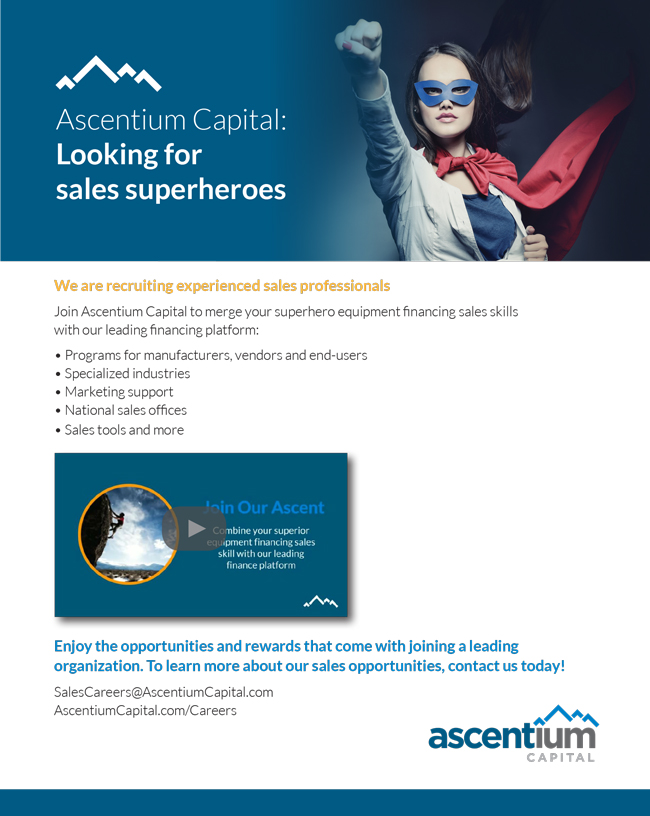 [headlines]
--------------------------------------------------------------
New Hires/Promotions in the Leasing Business
and Related Industries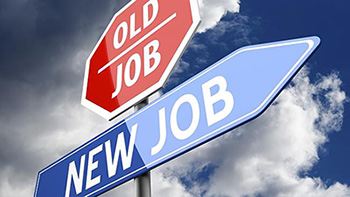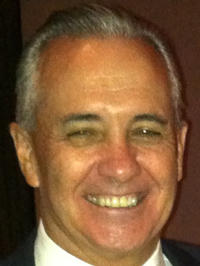 Richard "Rick" Barry was hired as President, Merchants Bank Equipment Finance, Edina, Minnesota. Previously, he was Vice President, National Accounts Manager, U.S. Bank (August, 2007 – November, 2016); Vice President, National Accounts Manager, U.S. Bank (August, 2007 – November, 2016); Vice President, Sales Manager, TCF Equipment Finance (May, 1998 – March, 2006). Education: Drake University, Bachelor of Science, Business Administration (BSBA), Marketing
https://www.linkedin.com/in/rick-barry-841813101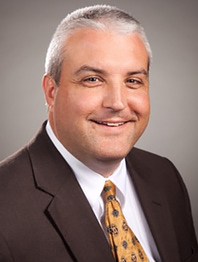 Eric Bunnel, CLFP, was promoted to President, Arvest Equipment Finance, a division of Arvest Bank; based in Kansas City, Missouri. He joined the firm October, 2012 as Equipment Finance Specialist, promoted January, 2016, Senior Vice President, Sales Manager. Prior, he was Vice President Commercial Loan Officer, CoreFirst Bank & Trust (2008 – 2012). Certifications: Certified Lease and Finance Professional, Starting October 2013. Education: University of Missouri-Columbia, Bachelor's degree, Agricultural Economics (1998).
https://www.linkedin.com/in/eric-bunnell-4322a563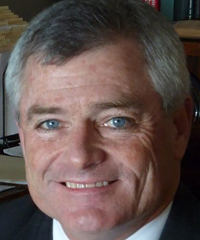 Brian Carroll was hired as Managing Director, Vintage Financial, Greater New York Area. Previously, he was Senior Vice President, CEF National Sales Manager, Crestmark Bank (2006 – July, 2016) Vice President, National Sales Manager, Business Technology Unit, CIT (1998 – 2005); Telecom Solutions Executive, Comdisco (1999 – 2000); Senior Account Executive, Electronic Data Systems (1988 – 1998); Account Executive, M&SD Financial Services (1986 – 1998). Volunteer: President, Morris United Soccer Club (2005 – Present); Chair, Donor Development Committee, Sussex County Community College (September, 2012). Education: Washington and Lee University, Bachelor of Science (B.S.), Geology/Earth Science, General
(1974 – 1978). Activities and Societies: Sigma Chi.
https://www.linkedin.com/in/brian-carroll-1b844115


Todd Chase was hired as Regional Sales Manager, Advantage, Funding, Lake Success, New York. He is based in the Greater Boston Area. Previously, he was Business Development Consultant, Beacon Funding (March, 2011 - August, 2016); Owner and Sales Manager, Towing Equipment Direct (April, 2008- October, 2016). Organizations: "Executive Cabinet of the Towing and Recovery Association of America (TRAA) and sits on the board of the Massachusetts Statewide Towing Academy, where he is a tow-operator trainer. Chase also served as vice president of the Massachusetts Statewide Towing Association for 16 years." "I have extensive experience with all aspects of the tow-truck market—operating, selling and financing," said Chase. "I look forward to expanding Advantage Funding's market share in this industry and establishing many new relationships."
https://www.linkedin.com/in/todd-chase-59334730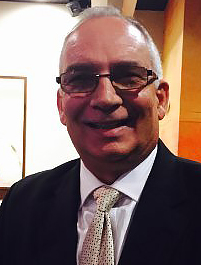 Fred Crivlare was hired as Senior Account Executive, Partners Capital Group, Greater Chicago Area. Previously, he was Seeking Opportunity in Commercial Fianacé (February, 2016 - October, 2016); Relationship Manager, UniFi Equipment Finance, formerly Ervin Equipment Finance (January, 2014 – February, 2016); Relationship Manager, EverBank Commercial Finance (January, 2012 – January, 2014); Regional Sales manager, LEAF Commercial Capital (January, 2011-Febraury, 2012); Regional Manager, Balboa Capital (January 2010-2011), Regional Sales Manager, Key Equipment Finance (January 2003-August, 2009), Branch Sales Manager, Popular Leasing (March 2002-December-2002), District Sales Manager, Wells Fargo Financial Leasing / Conseco / GreenTree / Finova Capital / Bell Atlantic TriCon Leasing (January, 1991-March, 2002), Branch Sales Manager, Modern Business Systems, Alco Standard Corporation-Ikon (September, 1988-September, 1991). Education: University of Northern Colorado, Bachelor of Science Degree in Marketing.
www.linkedin.com/in/fredcrivlare

Derek DiMartino was promoted to Vice President, Sales at Ascentium Capital, Kingwood, Texas. He is based out of Dover, New Hampshire. He joined the firm as Finance Manager, March, 2015; promoted March, 2016, Regional Sales Manager. Previously, he was Business Development, B2W Software (February, 2014 – March, 2015); Account Manager, Mirror Image Internet (June, 2013 – February, 2014); Inside Sales Representative, IBM-EMM Solutions (September, 2012 – June, 2013); Account Development Representative, IBM-EMM Solutions (August, 2011 – November, 2012); Business Development Representative, dynaTrace Software (January, 2011 – July, 2011). Education: Saint Anselm College, Criminal Justice (2002 – 2005). University of Massachusetts, Amherst, Legal Studies, General (2000 – 2002).
https://www.linkedin.com/in/derek-dimartino-15a3152b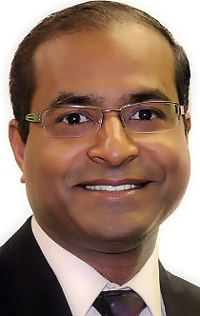 Manoj Mathew was hired as Chief Technology Officer, LendingUSA, Oaks, California. Previously he was Chief Technology Officer and Co-Founder, LendFoundry (December, 2013 – October, 2016); Sr. Vice President, Client Services, Sigma Infosolutions (October, 2014 – September, 2016); Director and Co-Founder, Sigma Infosolutions (April, 2004 – September, 2014); Sr. Lead Engineer, Canon Information & Imaging Solutions (March, 2001 – August, 2013); Sr. Systems Analyst, Infosys Technologies (1998 – 2001); Assistant Manager, Reliance Industries (August, 1996 – February, 1998); He holds several patents and developments. Organizations: Assistant Manager, Reliance Industries (August, 1996 – February, 1998). Certifications: Brainbench, Starting February, 2009. Education: Indian Institute of Information Technology, MBA, Operation & Systems (1998 – 2000). Doctor Babasaheb Ambedkar Marathwada University BS, Electronics (1992 – 1996).
https://www.linkedin.com/in/manma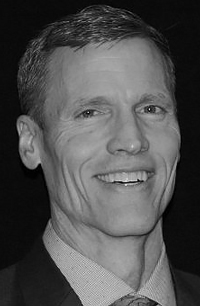 Robert Maxfield was promoted at Mazuma Capital Corporation, South Jordan, Utah to Intermediary Relations Manager. He joined the firm September, 2009 and previous position was Senior National Account Executive. He previously was Principal Lending Manager, Mountain West Mortgage, LLC (May 2005 – December 2009). Education:
University of Utah, BS, Chemical Engineering (1980 – 1986).
https://www.linkedin.com/in/robert-maxfield-793b4126
Cathy Oechsler was promoted to Vice President at BB&T Equipment Finance, Baltimore, Maryland. She joined the firm March, 2010 and her previous position was Assistant Vice President, Client Services Manager. Previously, she was Assistant Vice President, SunTrust Equipment Finance & Leasing Corp. (1998 – 2007); Assistant Vice President, Signet Leasing & Financial Corporation (1994 – 1997); Tax Analyst, Maryland National Leasing Corporation (1976 – 1994). Honors: GE Global Reward. Education: Towson University, BA (1971 – 1975).
https://www.linkedin.com/in/cathy-oechsler-5559ba5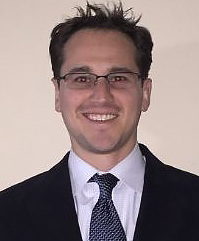 Chris Zeller was hired as Central Representative for Jerr-Dan Financial Solutions, "...providing leases and loans directly to their customers on new and used Jerr-Dan towing and recovery equipment...In addition to serving as Central JDFS Representative covering Texas, Oklahoma, Arkansas, Louisiana and Mississippi, Zeller will manage Advantage Funding's vocational truck market in Texas and Oklahoma." He is based in the Dallas, Fort Worth Area. He originally joined Capital One Auto Finance, July, 2008, as Sales and Relationship Manager; promoted, March, 2012, Senior Sales and Relationship Manager; promoted, January, 2015, Digital Product Manager. Prior, he was Tourism Intern, Sociedad de Promocion del Turismo de Castilla y Leon
(October, 2007 – December, 2007). Languages: Spanish. Education: Binghamton University - School of Management, Bachelor of Science (B.S.), Management (2003 – 2008). Binghamton University, Bachelor of Arts (B.A.), Spanish Language and Literature (2003 – 2008).
https://www.linkedin.com/in/chriszeller
[headlines]
--------------------------------------------------------------
"Being Thankful"
Career Crossroad---By Emily Fitzpatrick/RII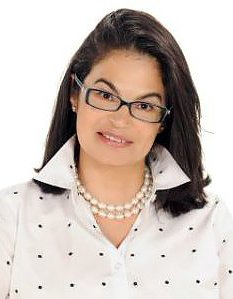 Happy Thanksgiving! 95 per cent of the Career Crossroads Column is about how to elevate your career and how to advance your personal brand and position. I thought I might mention that those with roles they enjoy and are gratified by, should be thankful. Could you imagine going to a job every morning that you dreaded!
Unfortunately, there are many of those in the job market that feel that way. Personally, I have a career and position that I love and am grateful for every day (thanks to a well-known Recruiting Executive that gave me a start in this industry). If you are an individual that dislikes their company, career, and position, go to our websites www.riicareer.com and www.riirecruit.com and maybe take time during this holiday to brainstorm as to how you might take steps to change this predicament.
Have you noticed how many topics there are on moving on from your current role? "How to tell your boss your quitting," "How to get ready in for your job search," "How to find your dream job," and on and on. How about looking at the positive aspects of your career, employer or job. Leaders can cultivate an environment where employees are appreciative in many ways, mainly by recognizing contributions, enforcing tolerance and respecting all employees.
Well, what be the point of working with a Recruiter? Recruiters and Career Consultants are excellent to assist in planning for your long-term career goals, to help moving up the ladder in your current company, or to support you in changes in your organization (e.g. unexpected layoffs, relocation, etc.)
"… Elsewhere in American life, we say "thank you" to acknowledge the good things we get from other people, especially when they give out of the goodness of their hearts. We say "thanks" at home and school, in stores and places of worship …
But not at work. Per a survey of 2,000 Americans released earlier this year … people are less likely to feel or express gratitude at work than anyplace else. Moreover, they are not thankful for their current jobs, ranking them dead last in a list of things they are grateful for …
It is not that people do not crave gratitude at work, both giving and receiving. Ninety-three percent agreed that grateful bosses are more likely to succeed, and only 18 percent thought that gratitude made bosses "weak." Most reported that hearing "thank you" at work made them feel good and motivated …
… Almost all respondents reported that saying "thank you" to colleagues "makes me feel happier and more fulfilled, but on a given day, only 10 percent acted on that impulse. A stunning 60 percent said they "either never express gratitude at work or do so perhaps once a year ..."
In short, Americans actively suppress gratitude on the job, even to the point of robbing themselves of happiness …"

Happy Thanksgiving
Emily Fitzpatrick
Sr. Recruiter
Recruiters International, Inc.
Phone: 954-885-9241
Cell: 954-612-0567
emily@riirecruit.com
www.riicareer.com
Invite me to Connect on LinkedIn
www.linkedin.com/pub/emily-fitzpatrick/4/671/76
Also follow us on Twitter #RIIINFO
https://www.pinterest.com/recruitersinter/rii-career-services/
Career Crossroads Previous Columns
http://www.leasingnews.org/Conscious-Top%20Stories/crossroad.html
[headlines]
--------------------------------------------------------------
Leasing News Advisors/Contributors:
Celebrating Thanksgiving

From advisors and contributors, in chronological order
as asked for their Thanksgiving plans.
Steve Chriest, "Sales Makes it Happen," Dublin, California
"Spending a quiet holiday at home. On a trip to Washington DC, my wife Nancy was tripped by a loose sidewalk paver and broke her left kneecap and her right wrist. As bad as that is, we're very thankful it wasn't worse.
"Happy Thanksgiving to all"
John Kenny, Mohawk, New York
"We'll be hosting family at our farm in Mohawk, NY.
"The turkey, pies, bread and rolls will all be cooked up in the wood-fired brick oven. And, while we're looking forward to a nice day with family, our daughter, Madeline who is studying abroad in Australia, will be sorely missed.
"PS - I attached a photo of the brick oven in case you can fit it....it's the most awesome thing to have in your kitchen if you're an avid cook!!"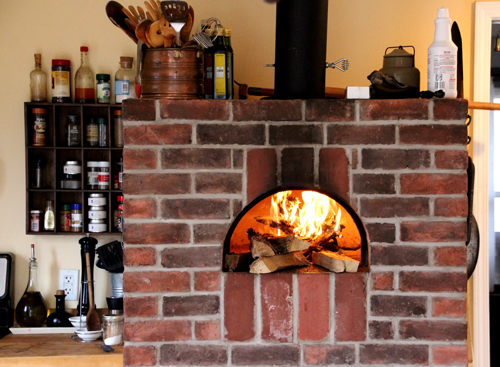 Bruce Kropschot, Naples, Florida
"We will be celebrating Thanksgiving at home with family.
"Happy Thanksgiving to all of the Leasing News readers!"
Ed Castagna, Westbury, New York
"We're staying close to home this year, spending Thanksgiving with my wife's side of the family.
"Wishing you, your family, and all the leasing news readers a happy Thanksgiving."
Allan Levine, Pikesville, Maryland
"For that rare occasion, our three kids and seven grandchildren, will at the house this year. We also have a few other guests.
"It should fun as my wife devises all types of games and I have just the rights spirits for the non- drivers.
"The best to your group."
Bruce Lurie, Houston, Texas
"My favorite holiday. We are having the kids, grandkids and my wife's family at our house for our Thanksgiving feast. Happy holidays to you and your family. Bruce
Ralph P. Mango, Associate Editor, Vienna, Virginia
"One of the primary reasons we moved to northern VA is to be close to our daughters and their families. We celebrate all the holidays together.
"Our best to all for a very Happy Thanksgiving."
Don Myerson, Kauai, Hawaii, Parker, Colorado
"For the first time in years we'll be celebrating Thanksgiving in Colorado with family minus 2 college kids. We'll be joined by 6 kids from Kauai, part of our adopted Ohana. Happy Thanksgiving to all !"
Ken Greene, Westlake Village, California
"We will be celebrating our final Thanksgiving in this old house, and
getting ready to move to our new one in Moorpark in time for the Christmas
holidays.
"Happy Holidays to all!"
Hugh Swandel, Manitoba "Home of the Bisons"
"Even though Canadian Thanksgiving is over we join some friends for a Turkey Dinner – any excuse for Turkey!"
Tom McCurnin, Los Angeles, California
"A quiet dinner with Jody and I. Happy Thanksgiving to all!"
Brittney Holcomb, "FinTech," Saratoga Springs, New York
"Thanksgiving used to be my least favorite holiday as a kid. Maybe because I never got presents on thanksgiving haha. As I've gotten older I've grown to love thanksgiving more than the rest. I have a family that lives all over the country and thanksgiving at my grandmothers always seems to bring us together, which to me is greater than any gift.
"I start my thanksgiving morning off running the annual turkey trot 5k, mainly so I don't feel so guilty eating later on. My 90 year old grandmother still cooks thanksgiving dinner for myself and about 30 extended family members. After many naps are had we head straight for Black Friday shopping. It's a long 24 hour day but it's worth every minute.
"Wishing a happy thanksgiving to all leasing news contributors and readers!"
Shari Lipski, Poplar Grove, Illinois
"Jeff & I will be making a spectacular feast for our 1st Thanksgiving together on our 40 acre farm in Illinois with our 7 Malinois and 3 cats…. smashed-n-smothered 3 kind potatoes, broccoli/mushroom/green bean-extra cheesy casserole, fresh cranberry sauce, homemade stuffing, blue cheese/bacon/raspberry/walnut spinach salad, chicken & andouille gumbo, and star of the show….a Turducken!
"The kids will be feasting on their own turkey, green beans, and sweet potatoes mixed in with their dog and cat food. It makes for a nice weekend as the tryptophan helps the Malinois keep 'relatively' quiet.
"Snacking during the weekend of football games includes turducken day leftovers, Jeff's guacamole and pineapple salsa with homemade tortilla chips, alligator-pork-venison hoagies, with alligator & crawfish boudin. Oh and we'll be starting each morning of the long holiday weekend with fresh raspberry scones, chocolate cake, coffee, and mimosas!
"Thanksgiving is definitely about eating around here. Hope everyone has a wonderful holiday!"
Rosanne Wilson, CLFP, BPB, Beaverton, Oregon
"My hubby and I are going to my best friend's beach house in Rockaway, OR which is a charming little beach town on the Oregon Coast. The weather will be cold and rainy, but there's nothing like watching the ocean waves come crashing in. We have been best friends for over 30 years. She's making the turkey and I'm bringing all the side dishes. It is so relaxing at the ocean. I can hardly wait to get there. Happy Thanksgiving everyone!"
Steve Crane, Concord, California
"My wife and I are headed to Dallas to spend Thanksgiving with my sister in-law, her husband and their four kids - I get to do all the cooking :) Happy Thanksgiving everyone!"
Fernando Croce, Film/Digital Reviews, Cupertino, California
"Family gathering on Thanksgiving Thursday (my newborn nephew's first Turkey Day!), then back to the cinema--the year's best-of lists is due soon, after all."+
Phil Dushey, New York City
"This year I am spending Thanksgiving with my children and grandchildren. We are all getting together at my daughter's home in New York. She also invited a few friends as well. We should be around 15-20 people. Thanksgiving is a special time for me because it gives me and my wife a chance to see our whole family and just have a good time together. Happy Thanksgiving to all of you."
Ben Carlile, Novato, California
"I am staying with family and friends over Thanksgiving and doing some volunteering to help others in need. This Thanksgiving, my family and I are truly grateful for many things."
Rick Jones, Associate Publisher, Brentwood, CA
"Hosting family at our house, with my wife and two step-sons. A day of food and football. Making Thanksgiving Great Again!

"Happy Thanksgiving to all"
[headlines]
--------------------------------------------------------------
"$1 Purchase Options"
What separates a $1 P.O. Lease from an installment loan?
The Office of the Comptroller of the Currency and the Federal Reserve separates a Lease from a loan (including a $1 P.O.) as follows: reasons.

1. A lease requires a non-cancelable term. A loan is cancelable
2. The accounting for Capital Leases ($1 P.O.) leases is different under GAAP requirements
3. A loan usually requires down payments, financial restrictions, or additional collateral. Leases do not contain any of these requirements.
4. Servicing a lease requires following for monthly sales tax in several states, and in all states, annual property tax that does not exist in a loan.
5. Documentation for lease transactions requires documents not used in lending such as Purchase orders, vendor invoices, sales tax remittance forms, acceptance forms and others.
6, Lease Insurance requires the lessee to purchase and provide "Liability" coverage in addition to the Loss Payable Clause.
7. Lease documentation (master lease agreement) has requirements for equipment maintenance and return conditions not found in lending.
8. Lease documentation contains strong language and many defaults not found in loan documentation such as: equipment location; if location changes then sales tax changes. This requires a lease accounting package that can create location reports on multiple assets to insure proper tax remittance, or a default if equipment does not follow manufactures required maintenance schedule plus other requirements not found in traditional loan documentation.
9. Late charges on leases are usually 5% of the payment or have a Minimum not found in Loans.
10. Lessees use $1 leases to control costs if they are not using GAAP accounting

In short, a lending department does not have the tools or the training to account for or handle an equipment lease regardless if the UCC decides it is an article 9 transaction.
Case law will only determine if the lease meets legal or tax standards and when I called the OCC and the Federal Reserve for references they both said that they have never challenged $1 P.O. leases.
Previous #102 Columns:
http://www.leasingnews.org/Conscious-Top%20Stories/Leasing_102/Index.htm
Please click on ad to learn more
Leasing News provides this ad "gratis" as a means
to help support the growth of Lease Police)

[headlines]
--------------------------------------------------------------
Section 179 Tax Deduction
Five Weeks Left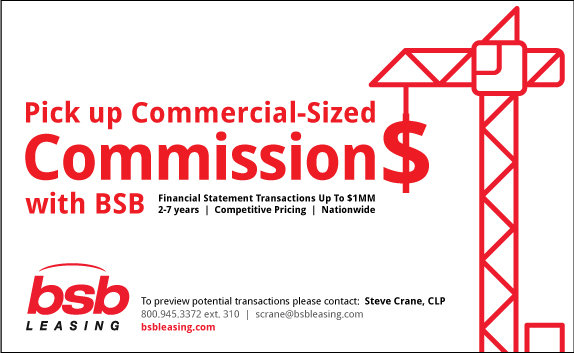 [headlines]
--------------------------------------------------------------
Malia K. Du Mont Wins Bronze Stevie® Award
for Female Executive of the Year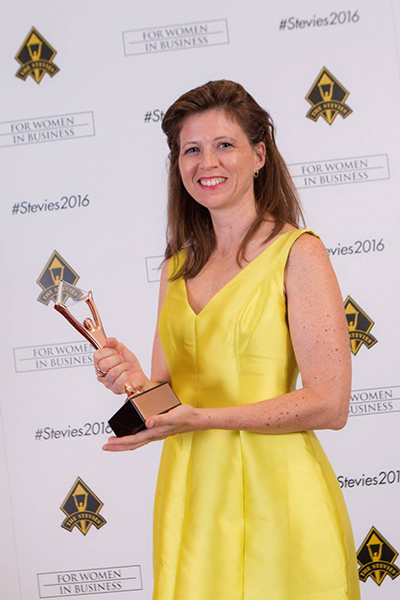 Axis Capital, Grand Island, Nebraska's Co-President and Chief Operating Officer, Malia K. Du Mont, has been named the winner of the Bronze Stevie® Award for Female Executive of the Year in the Business Services category for companies with 11-2,500 employees in the 13th annual Stevie® Awards for Women in Business.
The Stevie® Awards for Women in Business is one of the world's top honors for female entrepreneurs, executives, employees and the organizations they run. All individuals and organizations worldwide are eligible to submit nominations – public and private, for-profit and non-profit, large and small. The 2016 awards received entries from 31 nations and territories.
[headlines]
--------------------------------------------------------------
Leasing News: Special Thanksgiving Edition
By Fernando Croce

As end-of-year holidays quickly pile up, it's important to not lose track of the things that really matter, like health, family, and a good movie. So for this upcoming Thanksgiving, we're recommending a slew of savory cinematic treats to go with your turkey gravy and pumpkin pie. Enjoy!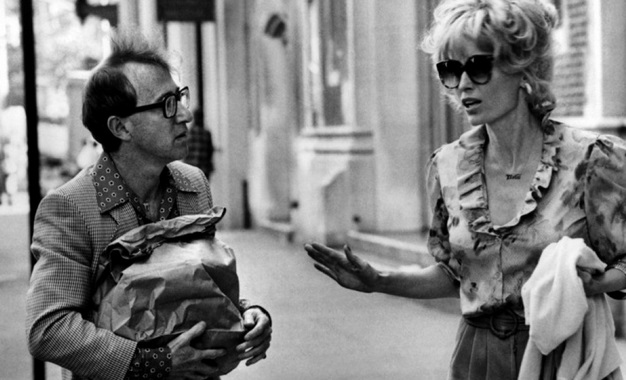 Broadway Danny Rose (Woody Allen, 1984): Though "Hannah and Her Sisters" is the Woody Allen movie people usually remember on Thanksgiving, this affectionate, underrated comedy deserves just as much attention. Allen plays the eponymous protagonist, a small-time talent agent whose colorful (and often talent-challenged) clients include magicians, musicians and comics. With a Turkey Day meal prepared, Danny Rose must instead run around New York with Tina (Mia Farrow), the brassy girlfriend of a washed-up lounge singer (Nick Apollo Forte). Chased by gangsters and angry wives, the two of them dash for their lives and, maybe, fall in love. Departing from his more serious, bitter films, Allen's look at the seedy yet optimistic low end of showbiz offers plenty of laughs, pace, and even unsentimental pathos.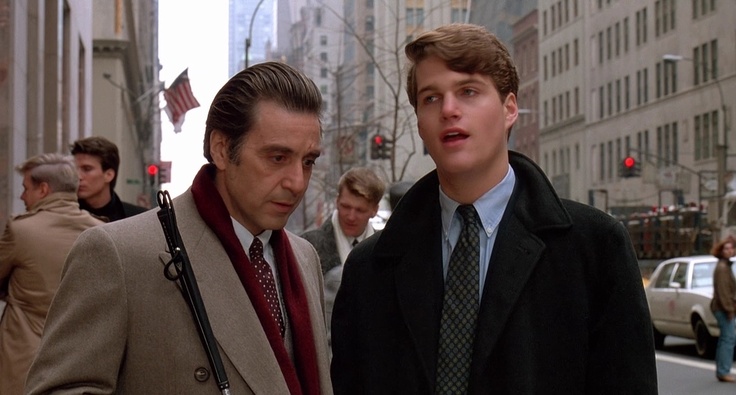 Scent of a Woman (Martin Brest, 1992): Al Pacino won a long-overdue Best Actor Oscar for his fierce portrayal of Lt. Col. Frank Slade, a crotchety and unpredictable blind Army veteran with fiery temper and a lust for life. With the holidays approaching, his family hires a naïve student named Charlie (Chris O'Donnell) to watch over him, though it soon becomes clear that Frank is in charge and he's just along for the ride. Directed by Martin Brest ("Midnight Run"), this picturesque journey of life lessons gives Pacino plenty of room to showcase his flamboyant style, including a tango session with a comely lady and a climatic speech to a college of preppies. Even more memorable, however, is Frank's tension-cracked Thanksgiving dinner with estranged relatives, a virtuoso bit of familial hostility.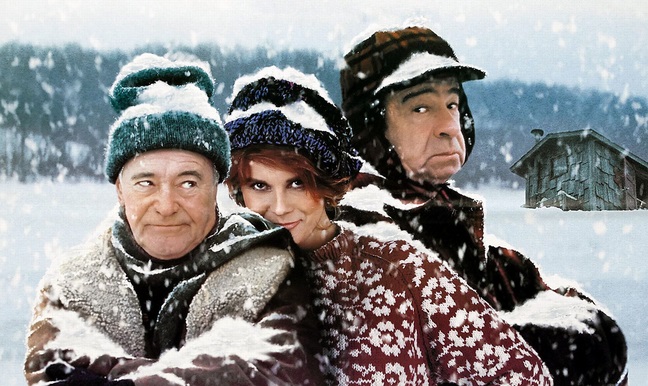 Grumpy Old Men (Donald Petrie, 1993): Longtime co-stars Jack Lemmon and Walter Matthau are always a pleasure to watch together, and their teaming in this holiday cheery comedy-drama is no exception. Lemmon and Matthau star as John Gustafson and Max Goldman, two small-town Minnesota neighbors who have cultivated a bittersweet rivalry for decades. As Thanksgiving approaches, they find their competing flames ignited once again by the arrival of Ariel (Ann-Margret), a gorgeous newcomer who captures the hearts of both curmudgeons. Though their characters delight in pestering each other with increasingly elaborate schemes, the affection Lemmon and Matthau display in together sharing the screen is palpable and infectious. With a supporting cast that also includes Ossie Davis, Daryl Hannah and Burgess Meredith, Donald Petrie's film is sentimental and engaging.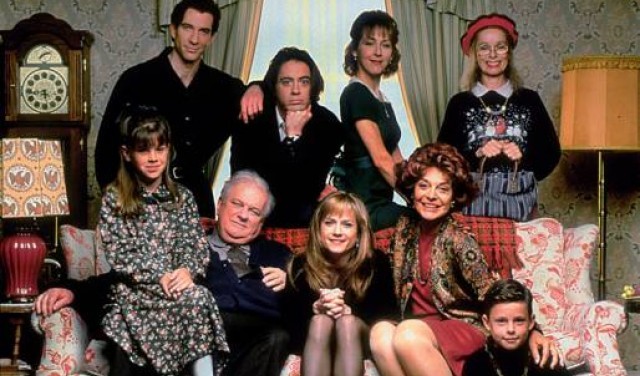 Home for the Holidays (Jodie Foster, 1995): Hold do families manage to survive Thanksgiving? That's what Claudia (Holly Hunter) wonders as she drives home to spend time with her squabbling relatives in this off-kilter comedy-drama from director Jodie Foster. Included along for the ride are her frazzled mom (Anne Bancroft), increasingly erratic father (Charles Durning), wacky brother (Robert Downey, Jr.), and more pesky in-laws and former boyfriends that she can shake a stick at. Can their individual quirks mingle long enough for the turkey to be served? Anyone who's ever been driven crazy by family gatherings will enjoy the tartness of Foster's movie, which balances out seasonal sweetness with a healthy dose of vinegar. In between laughs, it may just help you appreciate your own family a bit more.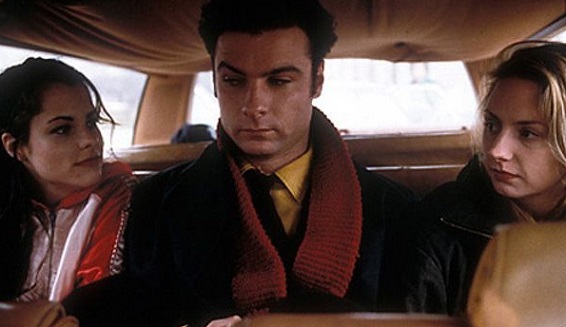 The Daytrippers (Greg Mottola, 1996): Indie director Greg Mottola ("Adventureland") made this feature debut with this spirited gem, which unfolds in the aftermath of Thanksgiving. The story centers on Eliza (Hope Davis), a young Long Island housewife who begins to have doubts about her marriage to Louis (Stanley Tucci) after she discovers an incriminating note. Determined to find out if he's being unfaithful, she decides to follow him and confront him—a plan made rather difficult by the fact that her family decides to tag along with her. So into the station wagon go Eliza's parents (Anne Meara, Pat Mcnamara), sister (Parker Posey) and brother-in-law (Liev Schreiber), on a screwball journey that leads to a surprising conclusion. Charting spiky family dynamics with a warm and satirical eye, Mottola serves up a sharp, appealing slice-of-life.

[headlines]
--------------------------------------------------------------
Husky
Mohawk, New York Adopt-a-Dog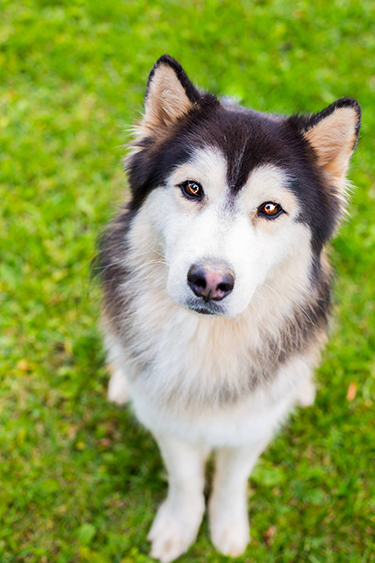 Lurch

Male
Adult
Large
Color: Black & White
Neutered
Up-to-Date all shots
Herkimer County Humane Society
P.O. Box 73
Mohawk, NY 13407
(315) 866-3255
Hours of Operation:
Monday: 11am - 4:30pm
Tuesday: CLOSED
Wednesday: 11am - 4:30pm
Thursday: 11am - 4:30pm
Friday: 11am - 4:30pm
Saturday: 11:30am - 3:30pm
Sunday: 11:30am - 3:30pm
Adopt a Pet
http://www.adoptapet.com/

[headlines]
--------------------------------------------------------------

News Briefs----
Red Mountain Buys 25,000 Additional Shares Marlin
Business Services Stock (valued at $58,837,730)
https://www.thefoundersdaily.com/red-mountain-capital-partners-buys-58837730-stake-in-marlin-business-services-corp-mrln/6106913/
Dow closes above 19,000 for the first time ever
Record Closing Levels for Second Straight Day
http://nypost.com/2016/11/22/dow-closes-above-19000-for-the-first-time-ever/
Will Goldman become a verb? Watch the Marcus ads!
Goldman acquired the GE bank, gone relatively unnoticed (up to now)
https://dailyfintech.com/2016/11/22/will-goldman-become-a-verb-watch-the-marcus-ads/
No Recovery for Bank Burned By 'Fumiko Bandit' Scam
cannot recover $487,000 lost in a check sent to a family-law attorney
http://www2.courthousenews.com/no-recovery-for-bank-burned-by-fumiko-bandit-scam/
10 of the nation's 11 service sectors saw increases
in revenue, statistics from the 2015 Service Annual Survey.
http://www.census.gov/newsroom/press-releases/2016/cb16-tps149.html
HP results show improving PC sales
sales of PCs rose 4 percent from a year ago, to $8.02 billion
http://www.mercurynews.com/2016/11/22/hp-results-show-improving-pc-sales/
"People are 'lashing out' because technology
is destroying more and more jobs"
http://www.businessinsider.com/zuora-ceo-tien-tzuo-on-globalization-populism-trump-brexit-fourth-industrial-revolution-2016-11
McDonald's franchisee files for bankruptcy
Six-Unit Franchisee Based in Iowa
http://nrn.com/finance/mcdonald-s-franchisee-files-bankruptcy
Banking Regulator Imposes New Restrictions on Wells Fargo
"also prohibits 'golden parachute' severance packages"
http://www.wsj.com/articles/banking-regulator-imposes-new-restrictions-on-wells-fargo-1479519295
Piecaken takes over the Thanksgiving dessert table
SlideShow
http://www.sfgate.com/food/article/Piecaken-Thanksgiving-dessert-trend-Twitter-10630384.php
Repo man with a heart helps buy back Red Bud couple's Buick
In St. Louis
http://www.stltoday.com/news/local/crime-and-courts/repo-man-with-a-heart-helps-buy-back-red-bud/article_a752c725-642a-575f-bb92-e589cb7e5d80.html
[headlines]
--------------------------------------------------------------


--You May Have Missed It
Calls for Global Collaboration Between Businesses
and Government to Expand the Fintech Industry
http://www.prnewswire.com/news-releases/creditease-founder--ceo-financial-technology-and-innovation-critical-to-continued-growth-of-global-industry-300366324.html

[headlines]
--------------------------------------------------------------
American Football Poem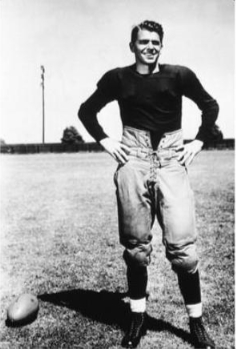 "Some time . . . when the team is up against it, when things are wrong and the breaks are beating the boys - tell them to go in there with all they've got and win just one for the Gipper. I don't know where I'll be then, . . .. but I'll know about it, and I'll be happy."

spoken by Pat O'Brien about George Gipp, played by Ronald Reagan
Knute Rockne--All American [1940]

[headlines]
--------------------------------------------------------------
Sports Briefs----
Who can challenge Cowboys' status as king of the hill?
http://sportsday.dallasnews.com/dallas-cowboys/cowboys/2016/11/22/rick-gosselins-nfl-rankings-can-challenge-cowboys-status-king-hill
Report: Jay Cutler may be done for the year
https://www.yahoo.com/sports/m/8ae32858-66d5-33ed-9497-ed6fd0552161/report%3A-jay-cutler-may-be.html
Colts realize Andrew Luck likely won't be cleared by Thursday
https://www.yahoo.com/sports/m/98568261-17dd-3af6-944c-2fd3b511260b/colts-realize-andrew-luck.html
Mike McCarthy comments on possible coaching changes
https://www.yahoo.com/sports/m/c0540108-cb0e-38d0-87ff-ae8879cc374e/ss_mike-mccarthy-comments-on.html
Maybe Las Vegas Won't Get the Raiders After All
http://www.investopedia.com/stock-analysis/112116/maybe-las-vegas-wont-get-raiders-after-all-lvs.aspx?partner=YahooSA&yptr=yahoo
Oakland leaders nearing finish line on plan to keep Raiders in Oakland
http://www.eastbaytimes.com/2016/11/22/mayor-says-plan-to-keep-raiders-in-oakland/
Bowles betrays fans and Jets in utterly damning QB decision
http://nypost.com/2016/11/21/bowles-betrays-fans-and-jets-in-utterly-damning-qb-decision/
Why are the 49ers so bad in the second half?
http://blog.sfgate.com/49ers/2016/11/22/why-are-the-49ers-so-bad-in-the-second-half/
Derek Carr for MVP? Raiders QB builds case but shares credit
http://www.usatoday.com/story/sports/nfl/raiders/2016/11/22/derek-carr-oakland-mvp/94300912/
Video: President Barack Obama introduces Vin Scully
at Presidential Medal of Freedom ceremony
http://mlb.nbcsports.com/2016/11/22/video-president-barack-obama-introduces-vin-scully-at-presidential-medal-of-freedom-ceremony/
[headlines]
--------------------------------------------------------------

California Nuts Briefs---
California's largest state employee union announces Dec. 5 strike
http://www.sacbee.com/news/politics-government/capitol-alert/article116569268.html
Citing minimum wage hike, firm moving San Diego jobs to Texas
http://www.sandiegouniontribune.com/business/economy/sd-fi-competitive-edge-minimum-wage-jobs-texas-20161122-story.html
Every Place You Need to Visit on a California Road Trip
http://blog.sfgate.com/storystudio/sponsoredarticles/adv/
?prx_t=9l0CArlAJAddELA
App launching in SF gives you 30 fancy cocktails a month
for a total of $9.99
http://www.sfgate.com/food/article/App-launching-in-SF-gives-you-30-fancy-cocktails-10630762.php
[headlines]
--------------------------------------------------------------



"Gimme that Wine"

http://www.youtube.com/watch?v=EJnQoi8DSE8
America's Great Grape Mystery
http://www.wine-searcher.com/m/2016/11/america-s-great-grape-mystery
Huneeus Vintners Buys Napa Valley's St. Clement Vineyards
From Treasury Wine Estates
https://www.winebusiness.com/news/?go=getArticle&dataid=177037
Steve Lohr Elected Board Chairman
of The California Sustainable Winegrowing Alliance
https://www.winebusiness.com/people/?go=get
PeopleArticle&dataid=177075
Control board confirms bumper Rioja harvest
http://www.harpers.co.uk/news/control-board-confirms-bumper-rioja-harvest/545181.article
Wine Harvest Report 2016: Provence
http://www.winespectator.com/blogs/show/id/Provence-Harvest-2016-Vintage
Graeme MacDonald on Napa Valley Cabernet
http://www.wineandspiritsmagazine.com/news/entry/graeme-macdonald-on-napa-valley-cabernet
Terlato not throwing away its shot with 'Hamilton' wine
http://www.chicagotribune.com/business/ct-terlato-wine-federalist-hamilton-1123-biz-20161122-story.html
Free Mobile Wine Program
http://leasingnews.org/archives/Feb2010/2_26.htm#mobile
Wine Prices by vintage
http://www.winezap.com
http://www.wine-searcher.com/
US/International Wine Events
http://www.localwineevents.com/
Leasing News Wine & Spirits Page
http://two.leasingnews.org/Recommendations/wnensprts.htm

[headlines]
----------------------------------------------------------------
This Day in American History
1718 - English pirate Edward Teach, known as "Blackbeard", was captured off the Outer Banks of North Carolina near Ocracoke, taken to England and hanged.
1749 - Birthday of Edward Rutledge (d. 1800) at Charleston, SC. He was the youngest signer of the Declaration of Independence, governor of South Carolina. Ironically he was against independence, but was a recognized leader at the first Continental Congress and was the deciding vote approving South Carolina's entry to the Union.
http://www.edwardrutledge.com/
http://www.colonialhall.com/rutledge/rutledge.php
1765 – The people of Frederick County, MD refused to pay England's Stamp tax.
1783 – Annapolis became the capital of the US and would remain so until June, 1784.
1785 - John Hancock was elected President of the Continental Congress for the second time.
1804 - Birthday of Franklin Pierce (d. 1869) at Hillsboro, NH. Fourteenth President of the US whose term of office was Mar 4, 1853 - Mar 3, 1857. He was not nominated until the 49th ballot at the Democratic Party convention in 1852, and he was refused his party's nomination for a second term in 1856. (Lower half of: http://memory.loc.gov/ammem/today/nov23.html)
1835 - Henry Burdon of Troy, NY, received a patent for a horseshoe manufacturing machine. His machine produced a completed horseshoe from a rod of iron that was fed into it. It produced shoes more rapidly and uniformly than the rational method of hand production on a forge.
1848 – The Female Medical Education Society formed in Boston.
1852 - Just past midnight, a sharp jolt causes Lake Merced in San Francisco to drop 30' (9m)
http://www.outsidelands.org/lake-merced.html
http://www.sfgenealogy.com/sf/history/hgoe31.htm
http://www.lakemerced.org/homepage.html
1857 - Birthday of Katharine Coman (d. 1915) in Newark, OH. U.S. economic historian whose "Industrial History of the United States" (1905) was widely used as a textbook and her "Economic Beginnings of the Far West" (1912) was a major historical work. She researched her books by going into the field and interviewing personally while observing things for herself. She was professor of political economy and history at Wellesley College where she lived with Katharine Lee Bates for many years.
1859 - Birthday of legendary outlaw Henry McCarty (d. 1881) in New York City. He was better known as William H. Bonney a.k.a. "Billy the Kid." He was a ruthless killer, a failure at everything legal, escaping from jail at age 21 while under sentence to be hanged. Recaptured at Stinking Springs, NM, and returned to jail, he again escaped, only to be shot through the heart by pursuing Lincoln County Sheriff Pat Garrett at Fort Sumner, NM, during the night of July 14, 1881. His last words, answered by two shots, reportedly were "Who is there?"
1860 - Abraham Lincoln had inherited not only a country divided, but in great financial difficulty. On this day, the Clearing House handed out its first loan, issuing $7.375 million worth of certificates to the nation's ailing banks. Abraham Lincoln was elected President on February 27. The US population was 31,443,321; 448,070 free blacks and 3,953,760 slaves. The Union was 33 states, 18 of them free and 15 slave. At the time, the economy was not in very good shape. One of Lincoln's moves to get the economy going was helping the ailing banks.
1863 - The historic Battle of Chattanooga began. Following the defeat of the Union Army at the Battle of Chickamauga in September, the Confederate Army of Tennessee under Gen. Bragg besieged Union Gen. Rosecrans and his men by occupying key high terrain around Chattanooga. Maj. Gen. Grant was given command of Union forces in the West and significant reinforcements began to arrive with him in Chattanooga from Mississippi and the East. After opening a supply line (the "Cracker Line") to feed his starving men and animals, Grant's army fought off a Confederate counterattack at Wauhatchie on October 28–29, 1863. On November 23, the Army of the Cumberland under Maj. Gen. Thomas advanced from the fortifications around Chattanooga to seize the minor high ground at Orchard Knob while elements of the Union Army of Tennessee under Gen. Sherman maneuvered to launch a surprise attack against Bragg's right flank on Missionary Ridge. On November 24, Eastern Theater troops under Maj. Gen. Hooker defeated the Confederates at Lookout Mountain and began a movement toward Bragg's left flank at Rossville. On November 25, Sherman's attack on Bragg's right flank made little progress. Hoping to distract Bragg's attention, Grant authorized Thomas's army to advance in the center of his line to the base of Missionary Ridge. A combination of misunderstood orders and the pressure of the tactical situation caused Thomas's men to surge to the top of Missionary Ridge, routing the Army of Tennessee, which retreated to Dalton, GA, fighting off the Union pursuit successfully at Ringgold Gap. Bragg's defeat eliminated the last significant Confederate control of Tennessee and opened the door to an invasion of the Deep South, leading to Sherman's Atlanta Campaign and March to the Sea of 1864.
http://www2.cr.nps.gov/abpp/battles/tn024.htm
http://www.aotc.net/Chattanooga.htm
http://www.collectorsnet.com/cwtimes/chattano.htm
http://memory.loc.gov/ammem/today/nov23.html
1876 - William Magear Tweed, known as Boss, was delivered to authorities in New York City after being captured in Spain. Tammany Hall was the Democratic Party political machine that played a major role in the politics of 19th century New York City and State. At the height of his influence, Tweed was the third-largest landowner in NYC, a director of the Erie Railroad, the Tenth National Bank, and the New-York Printing Company, as well as proprietor of the Metropolitan Hotel. His control over political patronage in New York City was through Tammany, as was his ability to ensure the loyalty of voters through jobs he could create and dispense on city-related projects. According to Tweed biographer Kenneth D. Ackerman: "It's hard not to admire the skill behind Tweed's system ... The Tweed ring at its height was an engineering marvel, strong and solid, strategically deployed to control key power points: the courts, the legislature, the treasury and the ballot box. Its frauds had grandeur of scale and an elegance of structure: money-laundering, profit sharing and organization." Tweed was convicted for stealing an amount estimated by an aldermen's committee in 1877 at between $25 million and $45 million from NYC taxpayers through corruption, although later estimates ranged as high as $200 million. Unable to make bail, he escaped from jail once, but was returned to custody. He died in the Ludlow Street Jail.
1876 – Those three college football powers, Columbia, Princeton, and Harvard, formed the Intercollegiate Football Association.
1878 – Fleet Admiral Ernest King (d. 1956) was born in Lorain, OH. He was Commander-in-Chief of the U.S. fleet who reportedly designed the United States' winning strategy in World War II. Promoted to Vice Admiral, he insisted that his pilots be trained for night operations. In January 1941, King was made commander of the Atlantic Fleet and, after Pearl Harbor, he was given the post of Commander in Chief of the US Fleet. King developed a reputation for being abrasive and argumentative. As a member of the Joint Chief of Staffs, he often clashed with General George Marshall. King opposed plans to land the US Army in North Africa. He thought the most important area of concern was the Pacific War. Moreover, he thought that the US Navy should play the decisive role in this as long as it was given adequate resources. King, General Douglas MacArthur, Supreme Commander of the Southwest Pacific Area, and Chester Nimitz, Commander in Chief of the US Pacific Fleet, decided that their first objective should be to establish and protect a line of communications across the South Pacific to Australia. This resulted in the battles of Coral Sea and Midway, where the Japanese Navy lost all four of her carriers. King insisted on launching the Guadalcanal campaign although MacArthur claimed that the US Army was not ready yet for a major offensive. MacArthur also disagreed with invasion of the Solomon Islands. There was also conflict over King's view that American forces should bypass the Philippines. King also opposed Russian involvement in the Pacific War. He also objected to the idea that the Royal Navy should be moved to Pacific after gaining control of the Atlantic. In December 1944, King, along with William Leahy and Chester Nimitz, was given the five-star rank of Fleet Admiral.
1887 – Actor Boris Karloff (d. 1969) was born William Henry Pratt in London, England. He is best known for his roles in horror films and especially for his portrayal of Frankenstein in "Frankenstein" (1931), "Bride of Frankenstein" (1935), and "Son of Frankenstein" (1939), which resulted in his immense popularity.
1888 – Harpo Marx (d. 1964) was born Adolph Marx in the Upper East Side of Manhattan. In January 1910, Harpo joined two of his brothers, Julius (later "Groucho") and Milton (later "Gummo"), to form "The Three Nightingales," later changed to simply "The Marx Brothers." Multiple stories, most unsubstantiated, exist to explain Harpo's evolution as the "silent" character in the brothers' act. In his memoir, Groucho wrote that Harpo simply wasn't very good at memorizing dialog, and thus was ideal for the role of the "dunce who couldn't speak," a common character in vaudeville acts of the time.
1889 - Louis Glas invented and this day installed a coin-operated phonograph player in the Palais Royale, San Francisco. There were many such machines made, generally called "coin graphs." The first widely successful "jukebox" manufacturer was the Rudolph Wurlitzer Company of North Tonawanda, NY. Its most popular model was made of curved plastic tubes containing a fluid with a low boiling point. Small heaters kept the fluid bubbling. Wurlitzer sold 56,246 of the Model 1015 in 1946 at $750 each. In reality, the juke boxes never became as widely distributed until the 1950's with the invention of the 45rpm record.
http://www.knowmadz.org/library/ref/soundcap.htm
1897 - Jazz pianist Willie "the Lion" Smith (d. 1973) birthday, born William Henry Joseph Bonaparte Bertholoff Smith, Goshen, NY
http://www.redhotjazz.com/thelion.html
1897 – Ransom Eli Olds of Lansing, Michigan, is issued a U.S. patent for his "motor carriage," a gasoline-powered vehicle that he constructed the year before. He claimed to have built his first steam car as early as 1894 The modern assembly line and its basic concept is credited to Olds, who used it to build the first mass-produced automobile, the Oldsmobile Curved Dash, beginning in 1901
1897 – Ruth Etting (d. 1978) was born in David City, NE. One of the most popular U.S. singers from the 1920's through most of the 1940's, she had more than 60 big hits. Best known today for her gangster connections because of the movie about her life "Love Me or Leave Me," the fictionalized story of her life with Doris Day as Etting.
1903 - Singer Enrico Caruso made his American debut at the Metropolitan Opera House in New York, appearing in "Rigoletto."
1909 – The Wright Brothers formed a million-dollar corporation to manufacture airplanes.
1912 - Trombonist Tyree Glenn (d. 1974) was born in Corsicana, Texas.
http://www.harlem.org/people/glenn.html
http://www.jazzmanrecords.com/tyreeglenn.html
1914 - Emmett Littleton Ashford (d. 1980), was born at Los Angeles, CA. He was the first black to umpire a Major League Baseball game. Ashford began his pro career calling games in the minors in 1951 and went to the Majors in 1966. He was noted for his flamboyant style when calling strikes and outs, and for his dapper dress which included cuff-links with his uniform.
http://www.tvtome.com/tvtome/servlet/PersonDetail/personid-308006
1925 - Birthday of composer Johnny Mandel, NYC. A Grammy and Oscar-winning composer and arranger of popular songs, film music, and jazz, among the musicians he has worked with are Basie, Sinatra, Peggy Lee, Anita O'Day, Streisand, Tony Bennett, and Shirley Horn. Among his compositions is "Suicide is Painless," the theme from "M*A*S*H*"
http://www.ascap.com/filmtv/mandel.html
http://www.thegoldenglobes.com/welcome.html?
nominee/mandel_johnny.html
http://encyclopedia.thefreedictionary.com/Johnny%20Mandel
1936 - The illustrated magazine "Life" debuted on this day. "Life" was a weekly American magazine from 1883 to 1972, published initially as a humor and general interest magazine. Time founder Henry Luce bought the magazine in 1936, solely so that he could acquire the rights to its name, then shifted it to a role as a weekly news magazine with a strong emphasis on photojournalism, the first issue of which was today. It was published weekly until 1972, as an intermittent "special" until 1978, and as a monthly from 1978 to 2002.
http://www.otal.umd.edu/~vg/amst205.F97/vj22/history.html
http://www.life.com/Life/covers/1936/cv112336.html
http://www.life.com/Life/aboutlife/lifefaqs01.html
1938 - Bob Hope and Shirley Ross recorded a song for the film, "The Big Broadcast of 1938." "Thanks for the Memory" became Decca record number 2219. It also became Hope's theme song. 1943 - The US Second Marine Division took control of the Gilbert Islands after fierce fighting on the heavily fortified Tarawa Atoll. In the 76-hour battle, the Marines beat back a "death charge" in which the Japanese ran directly at the American guns. American troops sustained 3,500 killed and wounded. The Japanese suffered 5,000 killed and 17 wounded and captured. The Gilbert Islands are the westernmost of the Polynesians, midway between Australia and Hawaii and today are part of the nation of Kirbati.
1943 - Randolph in Coos County, NH receives 56 inches of snow, a record for the state. Berlin received 55 inches and many other locations over 40 inches
1943 – Philadelphia Phillies owner William D. Cox was permanently banned from baseball by Commissioner Landis for having bet on his own team
1944 - SILK, EDWARD A., Medal of Honor
Rank and organization: First Lieutenant, U.S. Army, Company E, 398th Infantry, 100th Infantry Division. Place and date: Near St. Pravel, France, 23 November 1944. Entered service at: Johnstown, Pa. Born: 8 June 1916, Johnstown, Pa. G.O. No.: 97, 1 November 1945. Citation: 1st Lt. Edward A. Silk commanded the weapons platoon of Company E, 398th Infantry, on 23 November 1944, when the end battalion was assigned the mission of seizing high ground overlooking Moyenmoutier France, prior to an attack on the city itself. His company jumped off in the lead at dawn and by noon had reached the edge of the woods in the vicinity of St. Pravel where scouts saw an enemy sentry standing guard before a farmhouse in a valley below. One squad, engaged in reconnoitering the area, was immediately pinned down by intense machinegun and automatic-weapons fire from within the house. Skillfully deploying his light machinegun section, 1st Lt. Silk answered enemy fire, but when 15 minutes had elapsed with no slackening of resistance, he decided to eliminate the strong point by an l-man attack. Running 100 yards across an open field to the shelter of a low stone wall directly in front of the farmhouse, he fired into the door and windows with his carbine; then, in full view of the enemy, vaulted the wall and dashed 50 yards through a hail of bullets to the left side of the house, where he hurled a grenade through a window, silencing a machinegun and killing 2 gunners. In attempting to move to the right side of the house he drew fire from a second machinegun emplaced in the woodshed. With magnificent courage he rushed this position in the face of direct fire and succeeded in neutralizing the weapon and killing the 2 gunners by throwing grenades into the structure. His supply of grenades was by now exhausted, but undaunted, he dashed back to the side of the farmhouse and began to throw rocks through a window, demanding the surrender of the remaining enemy. Twelve Germans, overcome by his relentless assault and confused by his unorthodox methods, gave up to the lone American. By his gallant willingness to assume the full burden of the attack and the intrepidity with which he carried out his extremely hazardous mission, 1st Lt. Silk enabled his battalion to continue its advance and seize its objective.
1946 - French naval bombardment of Hai Phong Harbor, Vietnam, killed thousands of civilians. This was to lead to the First Indochina war, which eventually dragged the US into the conflict in the late 1950s.
1946 - Top Hits
"Rumors are Flying" - Frank Sinatra
"Ole Buttermilk Sky" - The Kay Kyser Orchestra (vocal: Mike Douglas & The Campus Kids)
"The Whole World is Singing My Song" - The Les Brown Orchestra (vocal: Doris Day)
"Divorce Me C.O.D." - Merle Travis
1947 - E. L. Sukenik of Jerusalem's Hebrew University first received word of the existence of the Dead Sea Scrolls. The documents, dating between 200 BC and AD 70, had been accidentally discovered the previous winter (1946-47) by two Bedouin shepherds in the vicinity of Qumran.
1948 - Dr. Frank G. Back of New York City patented the Zoom lens, which was first used by NBC television in April of 1947. It was not mass produced until 1959 when it became very popular with usage on a 35mm camera.
http://www.cameraquest.com/ekzoom.htm
1952 - Birthday of Francie Larrieu Smith, Palo Alto, CA. She is, perhaps the greatest runner in U.S. history in a career that spanned four decades. She set 35 American records in distances from 1,000 meters to two miles. During an international career from 1969-92, Larrieu Smith was on 28 national teams and won 21 national titles. She was a member of five Olympic teams, starting in 1972 when she ran the 1,500 meters. She also ran the 1500 at the 1976 Games and was a team member at the same distance in 1980.
1954 - Top Hits
"I Need You Now" - Eddie Fisher
"Mr. Sandman" - The Chordettes
"Teach Me Tonight" - The De Castro Sisters
"More and More" - Webb Pierce
1954 - The Dow Jones Industrial Average finally surpassed its pre-crash high, 25 years after Black Tuesday, when it closed at 382.74.
1962 - Top Hits
"Big Girls Don't Cry" - The 4 Seasons
"Return to Sender" - Elvis Presley
"Next Door to an Angel" - Neil Sedaka
"I've Been Everywhere" - Hank Snow
1963 - "I'm Leaving it up to You" by Dale & Grace topped the charts and stayed there for 2 weeks.
1963 – President John F. Kennedy's body lay in repose in East Room of White House, the day after his assassination in Dallas. President Johnson declared November 25 a national day of mourning.
http://www.multied.com/Sixties/Funeralrites.html
http://www.fiftiesweb.com/kennedy/kennedy-assassination-23.htm
http://www.mdw.army.mil/fs-m01.htm
1963 - First episode of "Dr. Who" premiered on British TV with William Hartnell as the first doctor. Traveling through time and space in the TARDIS (an acronym for Time and Relative Dimen­sions in Space), the doctor and his companions found themselves in mortal combat with creatures such as the Daleks. "Dr. Who" didn't air in the US until Sept 29, 1975.
1964 - The US Supreme Court refuses to strike the phrase "under God," instituted in 1954, from the Pledge of Allegiance
1966 - Elvis Presley's 22nd film, "Spinout," premieres in Los Angeles. The movie is another box-office success and critical disaster for Elvis.
1967 - AM radio received a blow to its self-esteem when San Francisco KMPX-FM disc jockey Tom Donahue, inventor of "classic rock" and "deep cut" radio, tells Rolling Stone: "Top Forty radio, as we know it today and have known it for the last ten years, is dead, and its rotting corpse is stinking up the airwaves."
1968 - It's the end of an era: Rolling Stone Magazine reported that San Francisco's Family Dog has lost its license to operate out of the Avalon Ballroom, site of the marathon dance concerts featuring the Grateful Dead, Jefferson Airplane, Moby Grape, Quicksilver Messenger Service and other psychedelic groups.
1970 - Top Hits
"I Think I Love You" - The Partridge Family
"The Tears of a Clown" - Smokey Robinson & The Miracles
"Gypsy Woman" - Brian Hyland
"Fifteen Years Ago" - Conway Twitty
1974 - Billy Swan reached the #1 spot on the singles charts for the first and only time. "I Can Help" was the most popular song in the U.S. for two weeks.
1975 - Minnesota quarterback Fran Tarkenton becomes the NFL's all-time completions leader when he completes his 2,840th pass in the Vikings' 28-13 victory over San Diego.
http://images.nfl.com/history/images/1123.jpg
http://www.tarkentonsports.com/
1977 – With their closer, Sparky Lyle, having just won the AL Cy Young Award, the first AL reliever to do so, the New York Yankees signed free agent reliever Goose Gossage to a six-year $2.75 million contract. Gossage had 26 saves and a 1.26 ERA for the Pirates last season. Before the season was over, Gossage would move into the closer's role while Lyle would be traded to the Texas Rangers in the off-season. The Yanks took the World Series from the Dodgers without having Lyle pitch.
1978 - Top Hits
"MacArthur Park" - Donna Summer
"Double Vision" - Foreigner
"How Much I Feel" - Ambrosia
"Sleeping Single in a Double Bed" - Barbara Mandrell
1981 - President Ronald Reagan signs off on a top secret document, National Security Decision Directive 17 (NSDD-17), which gives the Central Intelligence Agency the power to recruit and support a 500-man force of Nicaraguan rebels to conduct covert actions against the leftist Sandinista regime in Nicaragua. In the years to come, U.S. support of the Contras became a highly charged issue among the American public. Congressional and public criticisms of the program eventually drove the Reagan administration to subvert congressional bans on aid to the Contras. These actions resulted in what came to be known as the Iran-Contra scandal of 1986.
1983 - A 24-hour snowfall record for Duluth, MN was broken with 16.9 inches. 19.7 inches fell during the entire storm, also a record
1984 - Quarterback Doug Flutie of Boston College (my cousin on my mother's side) passed for 472 yards and led the Eagles to a 47-45 upset of the Miami University Hurricanes. Flutie won the game with a desperation "Hail Mary" touchdown pass that end Gerald Phelan caught in the end zone as time ran out. The play is considered among the greatest in college football history and American sports.
1986 - Top Hits
"Human" - Human League
"You Give Love a Bad Name" - Bon Jovi
"Word Up" - Cameo
"You're Still New to Me" - Marie Osmond with Paul Davis
1987 - Box office sales began for the spectacular musical, "The Phantom of The Opera." Phantom took in a record-setting amount of $920,272 in seventeen hours. The incoming hit from London made a Broadway record in advance sales of over $12 million two months before its grand opening the following January.
1988 - Wayne Gretzky scores his 600th NHL goal. He finished his 20-year NHL career with 1016, including playoffs.
http://www.upperdeck.com/athletes/waynegretzky/profile.aspx
1989 - Low pressure tracking across the Carolinas brought heavy rain to parts of the Southern Atlantic Coast Region for Thanksgiving Day, and blanketed the Middle Atlantic Coast States and southern New England with heavy snow. The storm produced up to nine inches of snow over Long Island, NY, and up to 14 inches over Cape Cod, MA, at Yarmouth. Totals of 4.7 inches at New York City and 6.0 inches at Newark, NJ were records for Thanksgiving Day, the 8.0 inch total at Providence, RI was a record for any given day in November, and the 6.5 inch total at Strasburg, CT was a record for the month of November as a whole.
1991 - "When a Man Loves a Woman" by Michael Bolton topped the charts and stayed there for a week.
1991 - La Crosse, WI set a new record for 24-hour snow with 13 inches. This storm brought the monthly total to 28.2 inches, also a record
1992 - The first smartphone, IBM's Simon was introduced at COMDEX at Las Vegas.
1992 - Early morning severe thunderstorms spawned two F3 tornadoes in North Carolina resulting in 2 deaths and 59 injuries. This was the last day of the three day outbreak in which 93 tornadoes touched down claiming 25 lives.
1992 - Alta, UT was buried under 45 inches of snow in 24 hours to set an all-time 24 hour record for that location
1994 - Top Hits
"I'll Make Love To You" - Boyz II Men
"Here Comes The Hotstepper" (From "Ready To Wear") - Ini Kamoze
"On Bended Knee" - Boyz II Men
"Another Night" - Real McCoy
1996 - Actor Woody Harrelson and others clogged traffic for hours on the San Francisco Golden Gate Bridge in a protest on behalf of the Headwaters forest.
1998 - The world's first portable mp3 player goes on sale, despite strenuous objections from the RIAA (Recording Industry Association of America). The Diamond Rio PMP300, which cost $200, could play about a dozen songs.
2004 - An outbreak of severe thunderstorms produced reports of 54 tornadoes across portions of Texas, Louisiana, Arkansas and Alabama. In Texas's Hardin County, one person was killed with three injured when a tornado struck during the afternoon.
2013 - Pop band One Direction hosted 1D Day, a day consisting of a record, 7.5 hour-long socially interactive live-stream on YouTube and Google+ Hangout including live band performances and celebrity guests; the event was an unprecedented use of social media.
-------------------------------------------------------------

SuDoku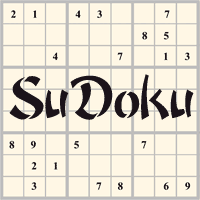 The object is to insert the numbers in the boxes to satisfy only one condition: each row, column and 3x3 box must contain the digits 1 through 9 exactly once. What could be simpler?
http://leasingnews.org/Soduku/soduko-main.htm
--------------------------------------------------------------

Daily Puzzle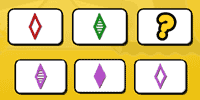 How to play:
http://www.setgame.com/set/puzzle_frame.htm
Refresh for current date:
http://www.setgame.com/set/puzzle_frame.htm
--------------------------------------------------------------


http://www.gasbuddy.com/
http://www.gasbuddy.com/GB_Map_Gas_Prices.aspx
http://www.gasbuddy.com/GB_Mobile_Instructions.aspx
--------------------------------------------------------------

Weather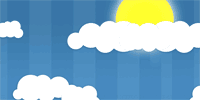 See USA map, click to specific area, no commercials
--------------------------------------------------------------

Traffic Live---
Real Time Traffic Information
You can save up to 20 different routes and check them out with one click,
or type in a new route to learn the traffic live
--------------------------------