EFD Direct Lease
Sr. Lease Contract Specialist
Walnut Creek, CA
You will create all necessary lease and loan documentation for complex direct equipment leases. Requires a BA or equivalent & 6+ years of leasing and contract experience. CLICK HERE for a detailed description and resume submission info.
Visit www.bankofthewest.com , for more information. Bank of the West and its subsidiaries are equal opportunity/affirmative action employers.
Wednesday, November 14, 2007
Headlines---
Archives, August, 2004
Email about CapitalWerks and fake invoices
Classified Ads---Credit
Looks like Marlin is the stock to buy!!!
GE to buy Merrill Lynch Capital?
All 23 are going to jail
Bruce Lurie on "Fraud Prevention/Due Diligence"
Placard---Everyone brings joy...
"One of the 23" Challenges Lease Police
Classified Ads---Help Wanted
Sales makes it Happen—by Linda P. Kester
"Broker Commissions---Follow-up Report
SFBI Recruiters, INC. Joins the MRI Network
BofA Sees $3 Billion Write-Off, CFO Says
Global Banks may lose up to $400 billion
Realtors: existing home sales 5 year low
News Briefs---
You May have Missed---Mortgage Meltdown
California Nuts Brief---
Sports Briefs---
"Gimme that Wine"
Calendar Events
Snapple Real Facts
Today's Top Event in History
This Day in American History
Football Poem
SuDoku
Daily Puzzle
News on Line---Internet Newspapers
New West—Voice of the Rocky Mountains
######## surrounding the article denotes it is a "press release"
-------------------------------------------------------------------

Archives, August, 2004
Email about CapitalWerks and fake invoices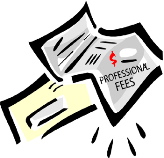 This is an e-mail sent out to bankers, funders, leasing associations, and others in the industry about CapitalWerks and alleged forging of invoices and how they were fooling funding sources.
Jim Raeder denied it. However, it precludes the FBI sting "Operation Lease Fleece, and names vendors that the FBI has named.
Leasing News ran the story for days, as it became more and more like a New York Post story; you couldn't put it down, as who would believe this. It allegedly came from an ex-employee, working for Balboa Capital. The story continued in Leasing News that the e-mail was sent from Kinko's. Mark McQuitty said he had seen a video tape of the exact time it was sent, and who was sitting at the computers, and recognized the individual, who sent the e-mail. Later on, there were allegedly words between Balboa Capital head Pat Byrne and Jim Raeder. The person who allegedly took it was working at Balboa, at the time, and was an ex-employee of CapitalWerks, supposedly. Raeder intimated that Pat Byrne was behind it all. After trying to prod what happened, and why Raeder was not taking the matter to court, it was intimated he made a settlement with Balboa Capital. At one time, he said $80,000, and another, $180,000.
This was never verified by Byrne, who said he had discovered fraudulent invoices involving a salesman and dismissed him, when it was discovered, paying off the leases. He said it was not the first time it happened, and they do "due diligence" after funding.
As I remember, Bryne advised me on the telephone not to believe anything that Jim Raeder told us (the words were much stronger than that.)
Kit Menkin, editor
August 27, 2004 E-Mail/ plus Jim Raeder response
http://leasingnews.org/PDF/Email_Capitalwerks.pdf
--------------------------------------------------------------

Classified Ads---Credit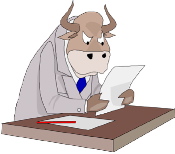 Mission Viejo. CA
20+ years experience in all phases of credit, operations and collections. Aggressive, bottom line producer. Can handle everything from micro ticket to large ticket credit.
E-Mail: leasecredit@cox.net
To place a free "job wanted" ad here, please go to:
http://www.leasingnews.org/Classified/Jwanted/Jwanted-post.htm
For a full listing of all "job wanted" ads, please go to:
http://www.leasingnews.org/Classified/Jwanted/Jwanted.htm
--------------------------------------------------------------

Looks like Marlin is the stock to buy!!!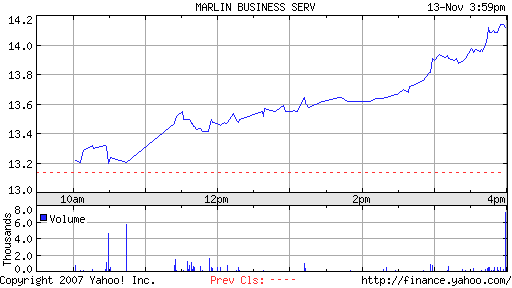 14.12
Prev Close: 13.14
Open: 13.20
Day's Range: 13.20 - 14.14
52wk Range: 12.00 - 24.40
Even George Perose bought 1,000 shares!!!!
Way to Go, Marlin!!!
http://www.leasingnews.org/archives/November%202007/11-12-07.htm#marlin
--------------------------------------------------------------

GE to buy Merrill Lynch Capital?
by Christopher Menkin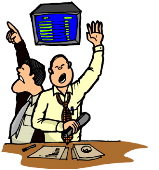 Joseph M. Leone, Vice Chairman and Chief Financial Officer, has announced he will participate in the Merrill Lynch Banking and Financial Services Investor Conference on Thursday November 15, 2007 in New York. There will be other financial industry leaders there, as the talk is the middle-market business lending unit, which does direct lease financing plus lines of credit is up for grabs.
Merrill wants to get out of the finance/leasing business after getting burned in the subprime market, plus has taken some hits in other financial portfolio's, which costs the chairman his job. They say if he were as sharp as he was supposed to be, he would have seen what was happening a long time ago. There are other CEO's in the same position. They weren't reading Leasing News as far as back as Steve Chriest and others were writing columns about the coming melt down in real estate and the mortgage marketplace.
Merrill Lynch Capital was launched five years ago and managed by several former senior executives of Chicago-based middle-market business lender Heller Financial Inc., which General Electric Co. bought in 2001, as well as US Leasing (remember them?)
GE acquired Heller for $5.3 billion and followed up that deal in 2005 with a purchase of Chicago-based Antares Capital Corp., another middle-market lender run mainly by ex-Hellerites.
Merrill Lynch Capital, which sources estimate has assets ranging from $8 billion to $14 billion, is expected to command at least $1 billion. Merrill Lynch Capital doesn't disclose the financials of its middle-market lending unit separately.
At a United Association of Equipment Leasing Conference in Tucson, Arizona, 2002, I believe, could have been earlier, industry icon Sudhir P. Amembal, Chairman and CEO of Amembal & Associates, billed as the world's foremost authority in lease education, consulting, and publications, was the main speaker. He was more active those days in the United States, not having moved to Mexico City, and traveling all over the world, to Africa, the Middle East, and Asia.
He was speaking in his India accent, almost as if he was doing a comedy routine. You had to listen very closely to what he said, which we all did. (the late Jeff Wong, Esq. did a great impression of Amembal lecturing style. Whenever I see Amembal lecture, I see Jeff Wong in his place.)
The topic was the future of the leasing industry, and among Mr. Amembal's comments were that brokers who became lessors and had been in the business for some time would be selling out as an exit strategy, others in the portfolio market would see the writing on the wall too, and there would be a conglomeration of these smaller operations. The larger entities that resulted would form alliances to get even better economies of scale, etc...
"and they will all be bought by GE Capital."
--------------------------------------------------------------

All 23 are going to jail
by Christopher Menkin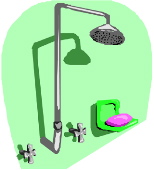 Assistant United States Attorney Jennifer Waier said they did not go before a grand jury because all 23 plead guilty to the "information." When asked if there would be more named, she explained that the investigation was "on going" and that is all she would be able to say at this time.
Leasing News has been told by a very reliable source that "High Level" bank officers within leasing companies may have conspired to support this reported scheme. US Attorney Jennifer Waier could not make a further comment at this time.
It appears there may be others to be named who have attempted to defraud a major financial institution on the stock exchange, and a major bank, also on the stock exchange. Reportedly these
bank officers knew what they were "selling." These individuals are not new to the bank portfolio business and reportedly are high up. Just as what happened to Lancaster, Pennsylvania-based Sterling Financial, who were forced to sell their bank, these bank officers evidently did not think they would be caught. Whether they will be charged is not known at this time.
Some of the defendants - through companies called Capitalwerks in Santa Ana, Brickbanc Capital in Costa Mesa and others - marketed cash loans to small businesses experiencing credit problems. Once small businesses agreed to apply for loans, some of the defendants instead submitted equipment-lease applications to lenders.
The charges against 23 named to date are a result of an FBI investigation dubbed Operation Lease Fleece, which targeted individuals in the equipment-leasing industry, including loan brokers, equipment vendors and an employee of CitiCapital.
The official press release from the US Attorney's office stated:
"The 23 defendants charged today will be summoned to make court appearances over the next
several months.
"The charges filed today are part of an ongoing investigation by the Federal Bureau of Investigation."
James T. Raeder II, 42, of Mission Viejo, who worked at Capitalwerks/Preferred Lease
Mark McQuitty, 46, of Trabuco Canyon, who worked at Capitalwerks/Preferred Lease
Richard Norris, 60, of Los Angeles, who worked at Capitalwerks/Preferred Lease
Anthony E. Watson, 61, of San Clemente, who worked at Capitalwerks/Preferred Lease
Douglas Cox, 37, of Rancho Santa Margarita, who worked at Capitalwerks/Preferred Lease Adam Zuckerman, 37, of Laguna Beach, who worked at Brickbanc
Kirk McMahan, 31, of Newport Beach, who worked at Brickbanc
Paul Arnold, 56, of Laguna Hills, who worked at Brickbanc
Geoff Silver, 35, of Calabasas, who worked at Silver Industries
Brian Sime, 29, of Irvine, who worked at Brickbanc
John J. Callaghan, 38, of Warminster, Pennsylvania, who worked at Citicapital
Leo Najera, 28, of Mission Viejo, who worked at ECCI
John Budge, 38, of Sartell, Minnesota, who worked at Bach Business Credit
Leigh Dorand, 42, of Phoenix, who worked at Tech Capital
James Breedlove, 51, of Newport Beach, who worked at Santa Fe Equipment
Mark Castleman, 47, of Chino Hills, who worked at Industrial Information Systems
Les Spitzer, 60, of Grenada Hills, who worked at Pyramid Infinite
George Simon, 38, of Redondo Beach, who worked at Advantage IT Solutions
Jeff Greenough, 48, of Laguna Beach, who worked at Peniche
Troy Worrell, 47, of Newport Beach, who worked at Peniche;
Lourey McComber, 53, of Prescott Valley, Arizona, who worked at Peniche
Harold Gold, 75, of Falmouth, Massachusetts, who worked at Leasing Services
Nohad Mousa, 40, of Anaheim, who worked at Saut Wa Soora, Inc.
As reported in earlier stories, the FBI was reportedly assisted in their investigation by Citicapital, the leasing division of Citibank, which suffered an estimated $9.5 million in losses and discovered that one of their employees had perpetuated the fraud. Other victim-institutions include Wells Fargo Bank, GE Capital, American Enterprise Leasing, Key Bank, Bank of America and U.S. Bank. Investigators estimate that the victims suffered at least $20 million in losses.
--------------------------------------------------------------

Bruce Lurie on "Fraud Prevention/Due Diligence"

Bruce Lurie
President of Douglas-Guardian Services Corporation, the original equipment inspection and collateral management firm established in 1932. He also presently served on the Leasing News Advisory Board
Site inspections are only one piece of the overall fraud prevention/due diligence process.
In order to be effective, all elements of the process need to be in place and working in a complimentary fashion to prevent fraud. I do not believe there is any single "silver bullet" like just doing a pre-funding site inspection that will eliminate fraud. A combination of pre-funding site inspections, vendor verifications, mid-term site inspections throughout the term of the lease, business verifications and all of the other aspects of a good due diligence program are required.
Cost is the major consideration, although the fee is usually charged to the lessee. Perhaps it should be "split," and not considered just a "fee maker." I have seen $400 fees charged for a $150 job. It all depends on the size of the transaction and how it is presented to the lessee, but the key is it helps both the lessee and the lessor and whoever may buy the paper later on.
Perhaps the major complaint is to get the site done in 24 hours or less,
plus to do it for under a hundred and fifty dollars, no matter where the location of the equipment. Some site inspection companies have a tier for 24 hour, 48 hours, or three day, depending on the site of the equipment itself.
We are constantly challenged to speed up the site and to reduce the cost that one has to wonder how much can reasonably be provided in order to compete. One of your readers made the comment "They also fooled site inspectors... these blinky boxes were put in beautiful and very impressive 2u and 4u rack server cases, each serialized separately. The 'dumbos' just came out, took one look, asked if the stuff works, and checked the box."
If the inspector verified the make, model and serial and it appeared to be working, I'm not sure what more can be asked. I'm all for competition as I believe it forces us to constantly improve our technology, our service and our pricing, but if the industry continues pressure to reduce the cost and increase the speed of getting an inspection done, I'm not sure it is driving the service providers in a healthy direction.
You announced the addition of another inspection company in Monday's Leasing News. I'd like to welcome them to the industry; however, while I don't want to take a pot shot at anyone, they advertise 3 fulltime employees and 2000 part time employees and independent contractors. This is almost a 700 to 1 ratio.
While this is probably what will be required to minimize cost and turnaround time, one has to wonder how much training and oversight can be provided across this type of employee mix.
By contrast, we have less than a 15 to 1 ratio and it is still a challenge to provide the ongoing training and oversight to eliminate problems. The inspection then is only as good as the inspector; his experience, his knowledge, and taking the time to ask questions.
I believe a truly effective fraud prevention program needs to be driven by the leasing industry. It needs to incorporate all of the elements of an ongoing inspection program and not just a pre-funding report that allows the funder to check the box that signifies there is a site in the folder so funding can be completed.
Due diligence also occurs after funding, meaning a plan to randomly check fundings, particularly with a lessee who does not have deep pockets or just qualified on an application basis as being credit worthy.
Douglas-Guardian Services Corporation
14800 St. Mary's Lane, Suite 200
Houston, TX 77079
Telephone
281-531-0500/800-255-0552
Fax
281-531-1777/800-529-7530

blurie@douglasguardian.com
www.douglasguardian.com
--------------------------------------------------------------

--------------------------------------------------------------

"One of the 23" Challenges Lease Police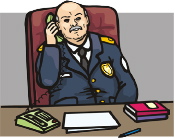 The Lease Police was founded by industry veteran Bernie Boettigheimer, CLP, who sold his leasing company Pioneer, but decided to come out of retirement with his goal to contribute to the leasing industry for his good fortune.
The LeasePolice.com online system identifies vendors and lessees who are associated with a high incidence of defaults, fraud and other high risk behavior. In addition, users have the ability to report incidences of "unusual or high risk behavior" by vendors. Any confirmed "unusual activity" warnings are then posted in the database for future reference by users. By using the LeasePolice.com database, users can drastically reduce their exposure to fraudulent transactions, vendors using high risk sales strategies, and lessees with risky histories.
The latest release is for Advantage Lease Origination System users who now can include pulling reports on Lease Police.Com automatically; Advantage processed transactions automatically screened by LeasePolice.com.
"One of the 23," he claims:
To: Bernie Boettigheimer, CLP, President, LeasePolice

"The apparent abundance of 'dirty brokers' disguised as vendors thrive as a result of the intentional loose 'regs' put in place (and lobbied for) by the banks themselves. The real question is...who is the parasite?
"These frauds have become the leasing industry's ' Nigerian Scam' , again supported and enabled by the loose 'regs' put in place by the industry itself. Top Brass Alpha Wolves that head up the leasing divisions for the world's largest banks (like the fat Wamu banker commercials) are the same industry archetypes that have recently turned the mortgage industry upside-down and are destroying the very fabric of the finance economy.
"Here's some food for thought…
"Since the 23 charged in the FBI sting have plead guilty (in part) for not disclosing to the bank that the lessee was receiving a sizable cash incentive to do the deal, how is it that the packs in 5-7 points in hidden (from the lessee) vendor incentives designed to stimulate more deal flow? Is this something different when it's done by the bank?
"The reason why websites and technologies like www.LeasePolice.com can't yet affect widespread industry accountability is because the banks aren't willing to support the development of a tool that will kill the golden goose of broker driven deals that spike their revs. It would be the equivalent of the sub-prime lenders wanting to help fund a consumer technology that would provide "transparent wholesale mortgage rates" rather than encouraging their vast network of mortgage brokers to up-sell undisclosed "broker represented" retail– which includes a hidden 2-4 point spike called a Yield Spread Premium ('YSP"). Guess what – the gig is up in case you haven't been reading the papers.
"For your readers who are not familiar with the mortgage biz equivalent of 'vendor pack,' YSP is the rebate provided to the brokers by the banks as an incentive to send them biz and hike up the rate on the consumer. The only problem is that YSP is legally intended to be offered to the borrower to cover closing costs in exchange for taking a higher rate (which is supposed to be disclosed to them), allowing the borrower to choose the "par rate" that they actually qualify for from the wholesale lender, not the broker inflated version that includes the illegally pocketed YSP. See www.thexbroker.com and type in YSP.
"Is there anyone out there brave enough to step up and come out of the woodwork, not only to reveal more suppliers ("dirty brokers"), but to air the dirty laundry of 'bank insiders' who keep the leasing drug trade alive?
"I am, are you Bernie?"
From: Bernie Boettigheimer, CLP, President, Lease Police
"I have put my money where my mouth is.!! Anyone who thinks otherwise that building a software program like ours, taking no revenue for at least the first and 1/2 years and building a subscriber and vendor base one name at a time doesn't understand our commitment and support.
"Notwithstanding my position at Lease Police, Inc., but as a former funder founder, I'm saddened at this poor commentary about our banking peers. Nothing could be farther from the truth.
"My mother had a favorite saying, 'A new broom sweeps clean'. If I were to agree with "One of the 23" it would imply that there was a pervasive co-conspiracy on the part of banks. Let's just say that we all let our guards down, not that we are morally corrupt. This will be corrected!!
"As for Lease Police, Inc, it is well, flourishing and growing. We will survive because we have our mission, finances and the backing of the entire industry."
Regards,
Bernie Boettigheimer, CLP
President
Lease Police, Inc.
972-361-8111
972-692-8091-fax
bernieb@leasepolice.com
--------------------------------------------------------------

Leasing Industry Help Wanted
Sr. Lease Contract Specialist


EFD Direct Lease
Sr. Lease Contract Specialist
Walnut Creek, CA
You will create all necessary lease and loan documentation for complex direct equipment leases. Requires a BA or equivalent & 6+ years of leasing and contract experience. CLICK HERE for a detailed description and resume submission info.
Visit www.bankofthewest.com , for more information. Bank of the West and its subsidiaries are equal opportunity/affirmative action employers.
Sales Professional

Sales Professional
San Francisco, CA
Mid to large ticket market/Fortune 1000-- prefer min. 5 yrs. sales exp. in finance. Will consider all applicants w/equip. finance exper. click here.


--------------------------------------------------------------

Sales Make it Happen
Broker Commissions - Follow-Up Report
By: Linda P. Kester
In my initial article about broker commission three main questions were raised:
Why do funding sources limit the amount of points paid, sometimes as low as ten points or less?
Why are some funding sources who are trying to attract brokers willing to pay 20% or more?
Should there be a cap for the amount of points paid, or should it be determined on an individual basis?
My answers were:
Funding sources feel that excessive points must mean that there is something wrong with the deal that has yet to be uncovered.
Funding sources think, on average that leases with twenty points built in will most likely perform worse than deals with five points.
Some "story" credit companies limit the amount of points (two or three percent) because they feel the lessee is so hard up for the equipment that they will agree to any rate. In addition, a 20% commission will make it that much more difficult to recover equipment cost on a repo.
On large dollar amount transactions the point cap should be determined on an individual basis.
Brokers should be compensated on individual circumstances for deals that are more costly to process without an arbitrary maximum. Bottom line, funding sources should set a relatively high point cap & monitor the performance of the portfolio.
Our Informal Poll Results
A large number of Leasing News readers responded to my request for information on this subject. Most were willing to share their knowledge as long as they could remain anonymous. What I discovered is that there are a multitude of variables that go into this decision making process on both the broker and the funding sources sides. The variables include:
Type of credit
Reliance on collateral
Funding rate
Size of deal
Broker Responses
Most broker responses were straight forward; here are four responses from Brokers:
"Over the years, we try to set fees in relation to the amount of time & effort required to get the lease approved, keeping the fee at a level when added to our cost of funds, results in a lease that is priced within comparable going market rates. We never price to "skin alive" any of our clients as we are not a one time lessor....we seek a relationship. Our transaction size runs from about $10,000 to over $1,800,000. .........Origination fees will range from 5% or 6% on the smaller deals to 2% or 3% as the lease size increases. Many times the structure of the lease will allow for an increased fee...when payments are compared to other types of financing. We try to be creative. With some funding sources, we discount the stream of payments. This results in more front end profit and/or some residual ownership.
"I typically deal with transactions less than $100,000 and average about 8 points. Customers with poorer credit are charged more; better credits have more options. So to be competitive, I usually charge less. If I can occasionally make a larger profit on a transaction, I will; and I think it is reasonable to do so.
"One sometimes overlooked fee is the doc fee. We have typically charged $295 for probably 3 yrs and it usually adds up to a few more bucks or at least is enough to include some funding source fees too!
"Our average commission was always in the 8% range and that was for average size deals of $35-40,000.
"Obviously on really small deals we couldn't get away with the bigger doc fee, but the commissions certainly shot up to 15% pretty fast.
"Deals under $50K I generally put 7 points in. Deals between $50K and $100K I put 4 points in. Over $100K I charge 2 or 3 points depending on how rate sensitive the customer is.
"Hope that helps you. I'm probably cheap because I hear a lot of brokers charge 10 points on most deals. I believe in keeping the customer for life and if you are fair with them on the first deal, you will get all their future business."
"Less than $75,000: five points. Will try to push for seven."

"$100,000: two to three points. Most people are trying to figure out how much more they can get without losing the deal."
Many brokers are reluctant to share specifics because they think if they say "I got 15 points on a $45,000 deal." The next broker will say, "I got twenty on the same type of deal"; while the broker standing in the corner eavesdropping, says "I got 25, you guys are schmucks."
That being said, there were the brokers who have strong ethical concerns. Stating,
"Don't hurt our industry with your pricing." "Just because a lessee is 'financially challenged' (not knowledgeable in the ways of finance) doesn't mean you should add in 20 points and try to get a couple more deals before they go out of business."
This forces the question: "How much is too much?"
In my opinion it depends on how much value you add to the transaction. Pricing should be inherently fair. If you bring something to the deal the lessee couldn't bring on his own, then you charge more. If it's strictly a commodity then you should get less. The bottom line is to know what you are charging and know why. The more educated the leasing sales rep is, the more they know where the pricing should be.
Start Your Own Leasing Company?
Another question posed was: "Is it still a valid concept to start your own leasing business in order to make a greater percent of commission?"
As long as you take all factors and expenses into consideration it is a viable option. This can be done on both a broker level and a funding source level. I have a friend who had such a tight relationship with a vendor that she became a broker, just to service that account. On another level, when senior management left Advanta Leasing to start Marlin Leasing, one of their motivations was to stop making so much money for their parent, Advanta Corp., and start making money for themselves.
Funding Source Responses
One funding source stated that this is really a concern of "application only" business. I tend to agree with this statement because with "application only" business the sales rep has more control of the rate. One reoccurring theme was that it's difficult to get a higher percentage of points on a large dollar amount transaction. The majority of leasing companies go up to $150,000 "app only". There are some who advertise up to $250,000 app only. Other captive companies offer $350,000 app only.
The following is a sampling of the feedback from funding sources:
"We are an "A" credit funder, or so we believe. Our dollar range is 10-75K. The average points paid to a broker are 7.8 points."

"Your article is specific to credit quality as a concern over commission limits. Certainly, every credit officer would shudder if they knew a deal they approved in one part of the building was getting maxed out from a commission standpoint at funding, in another part of the building. Generally, that does not occur...especially in app only [leases].

"Only when introduced in a loss review session would the excess commission become a part of the discussion as to why a loss has occurred. We did not expose our credit officers to the details of individual losses and certainly they would not have seen the data to support the correlation. However, we studied the data at the executive level and it revealed a higher propensity for losses when commissions exceeded 20% although there was not a strong correlation between credit quality and excess commissions. Fortunately, very few transactions are ever priced at that level of payout.

" It is interesting to note that a large percentage of the brokers we talk to today see our 20% cap as a value add. The fact is the average payout is much less than our cap, although we do see an occasional deal with the max priced into it so I would conclude our stated limits are more optical and emotional than rational. Why do so many people participate in lotteries? It is the dream that they have a chance to hit it big when in reality they likely understand they will not. "
I would suggest that the larger reason a funder caps commission is because of the economics of the deal. If you are holding a portfolio your advance rate is never 100% so you must put equity into every transaction you fund. The higher the commission payout, more equity must be included into the deal. Because of liquidity issues, lenders may decide to limit the amount of their advances. The reality is the treasury function directs more of this type of policy than credit within an organization.
The other aspect of the argument is entirely emotional. We are all consumers and we tend to want to follow the "do unto others" rule. It is unfortunate that some folks in our industry do not adhere to that standard instead opting to go for it all when presented with the opportunity. Perhaps their mortgage payment is on the line, or past due child support is looming large over them. Whatever the reason, it happens and often with little remorse. With the commission caps the lender is drawing the line for the broker and telling them what their tolerance level is for how they treat their lessee. "
"Regarding Points our limits are as follows:
"10K-50K: 8 Points
"50K-100K: 5 Points."
"We limit the points we pay out due to (1) limiting the amount of 'air' in a transaction especially when we require a larger down payment on a structured deal. (2) being part of a bank, we never want to be put in a position of defending why a lessee was paying a 25% interest rate."
"We're one of the "high risk" deal lessors..we pay 2-3 % depending on how much volume a broker gives us.that is .deals that actually get done, not just sending or showing deals."
This issue did touch a nerve. Other questions I received included:
If the funder gets their yield what do they care how much I get on top of that?
Does a higher commission mean less of a return in a default?
How high will the "split" go to get broker business?
Has the role of the salesperson changed that they can obtain a higher commission and part of the residual?
I'll address each of the above questions in a subsequent article. Again, if you have an opinion on this subject be sure to e-mail me at Linda@lindakester.com
click on the body of the chart to enlarge, or go here:
http://www.leasingnews.org/Pages/Points_by_companies.htm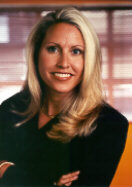 Linda Kester's book "366 Marketing Tips for Equipment Leasing" has gained quite a bit of traction since being released in late spring.
Apparently, good sales ideas know few boundaries, as over 100 copies have been shipped to Australia, and a good many to other parts of the globe. As we expected, single orders are often followed by volume orders (30 to 50 is typical) for companies that want to put "Tips" in the hands of all their sales personnel. To assist the first lookers, we are waiving shipping and handling through the remainder of 2007 (a $6 dollar reduction on single copy orders) to reduce the "all in" investment cost to purchasers to $79.95. Volume pricing (bulk shipments in one package to one address) is always available on orders greater than five, ten, twenty-five and fifty copies.
Here is the 14 pages content section, with all the titles to the pages of the book:
http://www.leasingpress.com/366%20Marketing%20Tips%20for%20Equipment%20
Leasing%20Cover%20and%20Contents.pdf
To order, please go to:
http://www.leasingpress.com/
--------------------------------------------------------------

SFBI Recruiters, INC. Joins the MRI Network
SFBI Recruiters, Inc., Suwanee, GA.,. has joined the MRI Network. (Management Recruiters International) in what founder CEO Fred St Laurent calls "a bold move to foster the growth of the company nationally.
"The purchase of the MRI Franchise is the next logical step in our plans for expanding our presence" said CEO Fred St Laurent who began his career as an equipment leasing recruiter with MRI Melbourne almost 15 years ago.
"In a way it is like coming home for me personally" said St Laurent "...however nostalgia is not the motivation for this move."

Fred with his wife Nora,
a few years ago. Here
Hilary is the oldest 11
Luke is 8 and Isaac is 4
Today, Hilary 15, Luke 12, Isaac 8.
"The equipment leasing recruiting industry has been booming over the last 4 years. We are increasing our circle of influence through the network of associations we belong to," he said. "The next phase of our growth is to develop the National Contract Staffing arm of SFBI DBA MRI Big Creek. We will focus on placing contract workers in the accounting, finance and IT space in support of Equipment Leasing firms on a National scale. This will be focused on collections call centers; customer service; outbound sales; accounting or project manager for IT. Really any support position in any size leasing company or bank. It helps companies to sustain growth without expanding their head count.
"The MRI Network also provides cutting edge resources to our clients that will enable us to enhance our ability to provide Talent Acquisition services. This was a match made in heaven" Fred said "and this will certainly assist me in continuing the high level executive placements that I have been successful with in the last few years."
Founded in 1965, MRINetwork™ has reportedly grown into one of the largest and most successful recruitment organizations in the world. With a full range of Permanent Placement options ranging from Retained or Contingency Search to Contract Staffing and Large-scale Project Search solutions, MRINetwork gives us the flexibility we want at the pace our clients demand.
Fred St Laurent, the CEO of SFBI Recruiters has been recruiting exclusive, engaged and retained assignments for almost 15 years in the equipment Leasing and Financial Services industries. He is a member of all four Equipment Leasing associations (The Eastern Association of Equipment Lessors, Equipment Leasing and Finance Association, National Association of Equipment Leasing Brokers, and the United Association of Equipment Leasing.) He has published articles about Talent Acquisition and employee retention and taught at association conferences about the issues involved. Mr. St Laurent is the Chairman of the Membership Committee for the NAELB and on the Leasing News Advisory Board.
Fred St Laurent
CEO and President
MRI Big Creek
Phone: 202.449.5000 ext 214
Fax: 678.623.8283
Email: Fred@MRIbigcreek.com
"Impacting Companies one person at a time."
Website: http://www.MRIbigcreek.com/
http://www.leasingnews.org/Advisory%20Board/Fred_St_Laurent.htm
--------------------------------------------------------------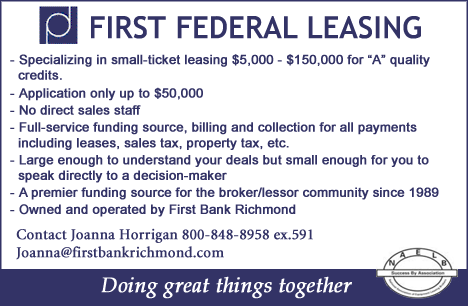 News Briefs----
Bank of America Sees $3 Billion Write-Off, CFO Says
http://www.bloomberg.com/apps/news?pid=20601087&sid=a5H7ya077UH8&refer=home
Global Banks may lose up to $400 billion from US housing woes
http://afp.google.com/article/ALeqM5gi4QnJW8TR9YYEyLJn6kK4BvMLAA
Realtors say existing home sales to fall to 5-year low in 2007
http://www.chicagotribune.com/business/chi-071113housing,0,892138.story
FCC chief to end newspaper-broadcast ownership ban
http://seattletimes.nwsource.com/html/businesstechnology/
A Year Later, Prosecutors Fight to Keep Enron's Skilling in Prison
http://www.washingtonpost.com/wp-dyn/content/article/2007/11/13/
AR2007111302005.html
U/Texas-Austin proposes raising tuition by up to 22 percent over two years
http://www.dallasnews.com/sharedcontent/dws/dn/latestnews/stories/
111407dntextuition.312372d.html
McDonald's out to win the coffee wars
http://www.chicagotribune.com/business/chi-071113mcdonald-coffee,0,601439.story
---------------------------------------------------------------


You May have Missed---
Mortgage Meltdown
http://www1.pressdemocrat.com/apps/pbcs.dll/section?Category=
SPECIAL&THEMES=MORTGAGE
---------------------------------------------------------------

Sports Briefs----
49ers: Inept, unprepared: This is a recording
http://www1.pressdemocrat.com/article/20071113/WIRE/711130419/1010/SPORT01
----------------------------------------------------------------


California Nuts Briefs---
S.F. supervisors approve ID cards for residents, legal or not
http://www.sfgate.com/cgi-bin/article.cgi?f=/c/a/2007/11/13/BAB9TBP5H.DTL
Schwarzenegger halts crabbing, fishing until at least December
http://www.sfgate.com/cgi-bin/article.cgi?f=/c/a/2007/11/13/BAK7TBM6O.DTL
----------------------------------------------------------------


"Gimme that Wine"
Constellation Brands buys several California premium wine labels
http://www.sfgate.com/cgi-bin/article.cgi?f=/c/a/2007/11/13/
BU33TB3NU.DTL&type=wine
Raising a Glass to Turkey and Tradition-Eric Asimov
http://events.nytimes.com/2007/11/14/dining/reviews/14wine.html?ref=dining
The Hanukkah Hootenanny on Sunday December 9
12:00 p.m. until 4:00 p.m., at the winery, 2332 Silverado Trail in Napa, California
http://leasingnews.org/PDF/JuddsHills.pdf
Hess Collection Winery wins USA Producer of the Year IWSC 2007
http://www.drinksmediawire.com/afficher_cdp.asp?id=2235&lng=2
Social Networking for Wine Enthusiasts
http://www.prurgent.com/2007-11-11/pressrelease4851.htm
Wine Prices by vintage
http://www.winezap.com
http://www.wine-searcher.com/
US/International Wine Events
http://www.localwineevents.com/
Winery Atlas
http://www.carterhouse.com/atlas
Leasing News Wine & Spirits Page
http://two.leasingnews.org/Recommendations/wnensprts.htm
The London International Vintners Exchange (Liv-ex) is an electronic exchange for fine wine.
http://www.liv-ex.com/
----------------------------------------------------------------

Calendar Events This Day
Guinea-Bissau: Readjustment Movement's Day
National Holiday
https://www.cia.gov/library/publications/the-world-factbook/geos/pu.html
India: Children's Day
Holiday observed throughout India.
https://www.cia.gov/library/publications/the-world-factbook/geos/in.html
Loosen, Lighten Up Day
A day to remind people of all the benefits of joy and laughter.
www.allen-nichols.com
National Young Readers Day
http://holidayinsights.com/moreholidays/November/youngreadersday.htm
Operating Room Nurse Day
http://holidayinsights.com/moreholidays/November/operatingroomnurse.htm
World Diabetes Day
http://www.who.int/mediacentre/events/2006/world_diabetes_day/en/index.html
http://www.worlddiabetesday.org/go/WDD07
Saint feast Days
http://www.catholic.org/saints/f_day/nov.php
----------------------------------------------------------------

Polar bear fur is transparent, not white
http://www.loc.gov/rr/scitech/mysteries/polarbear.html
----------------------------------------------------------------

Today's Top Event in History
1900- birthday of American composer Aaron Copland , born at Brooklyn, NY. Incorporating American folk music and, later, the 12-tone system, he strove to create an American music style that was both popular and artistic. He composed ballets, film scores and orchestral works including Fanfare for the Common Man (1942), Appalachian Spring (1944) (for which he won the Pulitzer Prize) and the score for The Heiress (1948) (for which he won an Oscar) and "Billy the Kid."
He died Dec 2, 1990, at North Tarrytown, NY.
http://memory.loc.gov/ammem/today/nov14.html
[headlines]
----------------------------------------------------------------

This Day in American History
1732-The Library Company of Philadelphia signed a contract with its first librarian. Founded by Benjamin Franklin and friends in November 1731, the library enrolled members for a fee of 40 shillings but had to wait for its books to arrive from England before beginning full operation.
1784-Samuel Seabury, 55, was consecrated Bishop of Connecticut and Rhode Island, the first bishop of the American Protestant Episcopal Church, and the first Anglican bishop in America.
1803 -- American author Jacob Abbott born Hallowell, Maine.Abbott wrote the first fictional series for children, introducing many of the key types and techniques of series books, popularizing the genre virtually single-handedly, and wrote some of the earliest American juveniles deserving of the term "children's literature"
http://www.readseries.com/auth-a/ab-bio.html
http://www.merrycoz.org/bib/ABBOTT.HTM
1832 - The first horse car (a streetcar drawn by horses) was displayed in New York City. The vehicle had room for 30 people in three compartments. The new service traveled Fourth Avenue between Prince and Fourteenth Streets.
1851 - "Call me Ishmael. Some years ago -- never mind how long precisely -- having little or no money in my purse, and nothing particular to interest me on shore, I thought I would sail about a little and see the watery part of the world..." Thus begins Herman Melville's book "Moby-Dick; or, The Whale", which was first published in New York City by Harper & Brothers on this day. The complex, but rousing sea story tells the tale of a sea captain's search for Moby Dick, the great white whale that had once crippled him. The story is told by sailor-narrator Ishmael. Through the pages of "Moby Dick", we meet Ishmael's bunkmate Queequeg, a whale harpooner from Polynesia; learn everything there is to know about whaling in the nineteenth century; and, of course, about Captain Ahab and his obsession with Moby Dick. In 1846, he published his first novel, Typee, based on his Polynesian adventures. His second book, Omoo (1847), also dealt with the South Seas. The two novels became popular, although his third, Mardi (1849), more experimental in nature, failed to catch on with the public. Melville bought a farm near Nathaniel Hawthorne's house in Massachusetts, and the two became close friends, although they later drifted apart. Melville wrote for journals and continued to publish novels. Moby Dick was coolly received, but his short stories were highly acclaimed. Putnam's Monthly published "Bartleby the Scrivener" in 1853 and "Benito Cereno" in 1855. In 1866, Melville won appointment as a customs inspector in New York, which brought him a stable income. He published several volumes of poetry. He continued to write until his death in 1891, and his last novel, Billy Budd, was not published until 1924.
1882-Gunslinger Franklin "Buckskin" Leslie shoots the Billy "The Kid" Claiborne dead in the streets of Tombstone, Arizona. (The name of one of Aaron Copland's work, who's birthday is today-1900)The town of Tombstone is best known today as the site of the infamous shootout at the O.K. Corral. In the 1880s, however, Tombstone was home to many gunmen who never achieved the enduring fame of Wyatt Earp or Doc Holliday. Franklin "Buckskin" Leslie was one of the most notorious of these largely forgotten outlaws. There are few surviving details about Leslie's early life. The first historical evidence of Leslie's life emerges in 1877, when he became a scout in Arizona. A few years later, Leslie was attracted to the moneymaking opportunities of the booming mining town of Tombstone, where he opened the Cosmopolitan Hotel in 1880. That same year he killed a man named Mike Killeen during a quarrel over Killeen's wife, and he married the woman shortly thereafter. Leslie's reputation as a cold-blooded killer brought him trouble after his drinking companion and fellow gunman John Ringo was found dead in July 1882. Some Tombstone citizens, including a young friend of Ringo's named Billy "The Kid" Claiborne, were convinced that Leslie had murdered Ringo, though they could not prove it. Probably seeking vengeance and the notoriety that would come from shooting a famous gunslinger, Claiborne unwisely decided to publicly challenge Leslie, who shot him dead. The remainder of Leslie's life was equally violent and senseless. After divorcing Killeen in 1887, he took up with a Tombstone prostitute, whom he murdered several years later during a drunken rage. Even by the loose standards of frontier law in Tombstone, the murder of an unarmed woman was unacceptable, and Leslie served nearly 10 years in prison before he was paroled in 1896. After his release, he married again and worked a variety of odd jobs around the West. He reportedly made a small fortune in the gold fields of the Klondike region before he disappeared forever from the historical record.
1861 -- Historian Frederick Jackson Turner
(The Frontier in American History) born Portage, Wisconsin.
http://www.bgsu.edu/departments/acs/1890s/turner/turner.html
http://www.pbs.org/weta/thewest/people/s_z/turner.htm
1900- birthday of American composer Aaron Copland , born at Brooklyn, NY. Incorporating American folk music and, later, the 12-tone system, he strove to create an American music style that was both popular and artistic. He composed ballets, film scores and orchestral works including Fanfare for the Common Man (1942), Appalachian Spring (1944) (for which he won the Pulitzer Prize) and the score for The Heiress (1948) (for which he won an Oscar) and "Billy the Kid."
He died Dec 2, 1990, at North Tarrytown, NY.
http://memory.loc.gov/ammem/today/nov14.html
1900-Ban Johnson, president of the minor Western League, announced his intention to upgrade its status to a major league and to change its name to the American League.
1903- The first football game was played in the first football stadium, Harvard Stadium, Cambridge, MA. It was specifically build for football, made of concrete and the largest steel re-enforced concrete structure in the world at the time of construction. The stadium had a seating capacity of 40,000.
1904 - Art Hodes Birthday
http://www.amazon.com/exec/obidos/ISBN%3D0252017536/107-7460879-4591723
1906 -- Actress Louise Brooks born Cherryvale, Kansas. She is the fourth most written about actress (in terms of major magazine articles) after Clara Bow, Joan Crawford and Colleen Moore.
http://www.pandorasbox.com/
1917- Storyville, also known as the District, New Orleans's red-light district, a series of honky-tonks and sporting house, was shut down by the U.S. Navy The closing tended to drive jazz musicians out of New Orleans, up the river, including the Original Dixieland Jass Band that opened at Reisenweber's Restaurant in New York City. In this year, the group made the first jazz recording, including " Tiger Rag," "Barnyard Blues, " Clarinet Marmalade, ": At the Jazz Band Ball, and "Reisenweber Rag."
1919-Birthday of Constance Frances Marie Ockleman, later known as Veronica Lake, born in Brooklyn, N.Y. Lake began appearing in films under the name Constance Keane in 1939; in 1941, she changed her name and was soon a major Hollywood draw, frequently starring opposite Alan Ladd in films like This Gun for Hire (1942), The Glass Key (1942), and The Blue Dahlia (1946). Her career took a nosedive in the late 1940s and early 1950s. She and her husband, director Andre de Toth, filed for bankruptcy. Lake stopped acting and allegedly drank heavily. In the 1960s, a reporter discovered her working at a hotel bar in New York. She later began acting again in small roles and published an autobiography in 1969. She died of hepatitis in 1973.
1934-Birthday of pianist Ellis Marsalis, New Orleans, LA
http://www.nathanielturner.com/ellismarsalis.htm
http://www.louisianamusic.org/ELMBioandDiscog.html
1934-Under the direction of Leopold Stokowski, who was conducting the Philadelphia Orchestra at the Academy of Music, Philadelphia, PA, the symphony No. 1, known as the Negro Folk Symphony, composed by the African-American conductor William Levi Dawson was presented.
http://www.africanpubs.com/Apps/bios/0759DawsonWilliam.asp?pic=none
1935 - President Roosevelt proclaimed the Philippine Islands a free commonwealth. Manuel Luis Quezon was sworn in as the first Filipino president, as the Commonwealth of Philippines was inaugurated.
1942 - Off the coast of Guadalcanal, Admiral Tanaka turns south with his destroyers and transports and comes under heavy air attack from both Henderson Field and planes from the USS Enterprise. Seven of the transports and two warships are lost. He continues his advance throughout the night and manages to sail his remaining transports to Tassafaronga. However, more of the Japanese troops are killed by air attack while disembarking. Meanwhile, the second battle of Guadalcanal gets underway shortly before midnight. The Japanese covering force supporting the convoy, led by Admiral Kondo ( with the battleship Kirishima, four cruisers and nine destroyers), encounters US Task Force 64, under the command of Admiral Lee ( with the battleships Washington and South Dakota and four destroyers). The battle begins with damage to the South Dakota. It is forced from the battle. A seven minute burst of fire from the USS Washington sinks the Kirishima. Control of the seas around Guadalcanal is passing to the Americans. Supply problems are mounting for the Japanese, who will now be forced to make considerable use of submarines to transport supplies. Already many of the Japanese troops are ill and hungry.
1943 -- During World War II, President Franklin D. Roosevelt, Secretary of State Cordell Hull, and all of America's top military brass, narrowly escape disaster aboard the U.S. battleship Iowa, when a live torpedo is accidentally fired at them from a U.S. destroyer. To demonstrate to the president the defensive abilities of the Iowa, the battleship launches a series of weather balloons to use as anti-aircraft targets. Men on the nearby destroyer William D. Porter, under Captain Jesse Walker, are ordered to battle stations and begin shooting down the balloons that the Iowa had missed. Better yet, a simulated torpedo firing was ordered, and the torpedo room obliged. Unfortunately, torpedoer Lawton Dawson neglected to disarm torpedo tube #3, and an armed torpedo was fired at the Iowa. The Iowa rapidly began evasive maneuvers, as all guns were turned on the Porter. Word of the firing reached Roosevelt, who asked that his wheelchair be moved to the ship's railing so that he could watch the torpedo's approach. It exploded behind the ship's massive wake. The Porter is ordered to return to Bermuda, and Captain Walker and the entire crew are arrested by a force of Marines upon docking. President Roosevelt intervened and the ship was kidded throughout the fleet with signs saying, "Don't Shoot, We're Republicans." On 10 June 1945, the Porter's hard luck finally ran out. She was sunk by a plane which had (unintentionally) attacked underwater. A Japanese bomber almost made entirely of wood and canvas slipped through the Navy's defense. Having little in the way of metal surfaces, the plane didn't register on radar. A fully loaded kamikaze, it was headed for a ship near the Porter, but just at the last moment veered away and crashed along side the unlucky destroyer. There was a sigh of relief as the plane sunk out of sight, but then it blew up underneath the Porter, opening her hull in the worst possible location. Three hours later, after the last man was off board, the Captain jumped to the safety of a rescue vessel and the ship that almost changed world history slipped astern into 2400 feet of water. Not a single soul was lost in the sinking. After everything else that happened, it was almost as if the ship decided to let her crew off at the end.
http://bobrosssr.tripod.com/porterstory.html
1943-Sid Luckman of the Chicago Bears became the first professional quarterback to pass for more than 400 yards in a single game, throwing for 433 yards and seven touchdowns as the Bears walloped the New York Giants, 56-7.
1944 - An outstanding array of musicians gathered in Hollywood to record a classic. Tommy Dorsey and orchestra made "Opus No. 1", Victor record number 20-1608. Buddy Rich was the drummer in the session, Buddy DeFranco on sac and clarinet, and Nelson Riddle played trombone on the Sy Oliver arrangement.
1944-Birthday of pianist George Cables, Brooklyn, NY.
1945---Top Hits
It's Been a Long, Long Time - The Harry James Orchestra (vocal: Kitty Kallen)
Till the End of Time - Perry Como
I'll Buy that Dream - The Pied Pipers
With Tears in My Eyes - Wesley Tuttle
1953---Top Hits
Ebb Tide - The Frank Chacksfield Orchestra
Rags to Riches - Tony Bennett
Many Times - Eddie Fisher
There Stands the Glass - Webb Pierce
1954-Birthday of Condoleezza Rice, US National Security Adviser to President George Bush, Birmingham, AL.
1954-Birthday of new age composer Yanni, born Yanni Chrysomalis, Kalamata,
Greece. He made a big hit of musical cd's sold via television commercials.
1957 -- Twenty underworld kingpins stage "Crime Convention" in Appalachia, New York
1959 - The eruption of Kilauea Iki Crater (Nov 14-Dec 20, 1959) on the Big Island of Hawaii was a relatively brief event, but produced some of Kilauea's most spectacular lava fountains of the 20th century. (The current Pu`u `O`o-Kupaianaha eruption of Kilauea began in 1983).
1961---Top Hits
Big Bad John - Jimmy Dean
Fool #1 - Brenda Lee
Tower of Strength - Gene McDaniels
Walk on By - Leroy Van Dyke
1961 - The Elvis Presley film ``Blue Hawaii'' premieres.
1961 - President Kennedy increased the number of American advisors in Vietnam from 1,000 to 16,000.
1964 - Gordie Howe of the Detroit Red Wings set a National Hockey League record as he scored his 627th career goal in a game against Montreal.
1965 - US government sent 90,000 soldiers to Vietnam.
1965--CAPTAIN ED W. FREEMAN Medal of Honor
United States Army; for conspicuous gallantry and intrepidity at the risk of his life above and beyond the call of duty: Captain Ed W. Freeman, United States Army, distinguished himself by numerous acts of conspicuous gallantry and extraordinary intrepidity on 14 November 1965 while serving with Company A, 229th Assault Helicopter Battalion, 1st Cavalry Division (Airmobile). As a flight leader and second in command of a 16-helicopter lift unit, he supported a heavily engaged American infantry battalion at Landing Zone X-Ray in the Ia Drang Valley, Republic of Vietnam. The unit was almost out of ammunition after taking some of the heaviest casualties of the war, fighting off a relentless attack from a highly motivated, heavily armed enemy force. When the infantry commander closed the helicopter landing zone due to intense direct enemy fire, Captain Freeman risked his own life by flying his unarmed helicopter through a gauntlet of enemy fire time after time, delivering critically needed ammunition, water and medical supplies to the besieged battalion. His flights had a direct impact on the battle's outcome by providing the engaged units with timely supplies of ammunition critical to their survival, without which they would almost surely have gone down, with much greater loss of life. After medical evacuation helicopters refused to fly into the area due to intense enemy fire, Captain Freeman flew 14 separate rescue missions, providing life-saving evacuation of an estimated 30 seriously wounded soldiers -- some of whom would not have survived had he not acted. All flights were made into a small emergency landing zone within 100 to 200 meters of the defensive perimeter where heavily committed units were perilously holding off the attacking elements. Captain Freeman's selfless acts of great valor, extraordinary perseverance and intrepidity were far above and beyond the call of duty or mission and set a superb example of leadership and courage for all of his peers. Captain Freeman's extraordinary heroism and devotion to duty are in keeping with the highest traditions of military service and reflect great credit upon himself, his unit and the United States Army.
1965--CRANDALL, BRUCE P. Medal of Honor
Rank and Organization: Major, U.S. Army, Company A, 229th Assault Helicopter Battalion, 1st Cavalry Division (Airmobile). Place and dates: Ia Drang Valley, Republic of Vietnam, 14 November 1965. Place and date of birth: Olympia, Washington, 1933. Citation: For conspicuous gallantry and intrepidity at the risk of his life above and beyond the call of duty: Major Bruce P. Crandall distinguished himself by extraordinary heroism as a Flight Commander in the Republic of Vietnam, while serving with Company A, 229th Assault Helicopter Battalion, 1st Cavalry Division (Airmobile). On 14 November 1965, his flight of sixteen helicopters was lifting troops for a search and destroy mission from Plei Me, Vietnam, to Landing Zone X-Ray in the Ia Drang Valley. On the fourth troop lift, the airlift began to take enemy fire, and by the time the aircraft had refueled and returned for the next troop lift, the enemy had Landing Zone X-Ray targeted. As Major Crandall and the first eight helicopters landed to discharge troops on his fifth troop lift, his unarmed helicopter came under such intense enemy fire that the ground commander ordered the second flight of eight aircraft to abort their mission. As Major Crandall flew back to Plei Me, his base of operations, he determined that the ground commander of the besieged infantry batallion desperately needed more ammunition. Major Crandall then decided to adjust his base of operations to Artillery Firebase Falcon in order to shorten the flight distance to deliver ammunition and evacuate wounded soldiers. While medical evacuation was not his mission, he immediately sought volunteers and with complete disregard for his own personal safety, led the two aircraft to Landing Zone X-Ray. Despite the fact that the landing zone was still under relentless enemy fire, Major Crandall landed and proceeded to supervise the loading of seriously wounded soldiers aboard his aircraft. Major Crandall's voluntary decision to land under the most extreme fire instilled in the other pilots the will and spirit to continue to land their own aircraft, and in the ground forces the realization that they would be resupplied and that friendly wounded would be promptly evacuated. This greatly enhanced morale and the will to fight at a critical time. After his first medical evacuation, Major Crandall continued to fly into and out of the landing zone throughout the day and into the evening. That day he completed a total of 22 flights, most under intense enemy fire, retiring from the battlefield only after all possible service had been rendered to the Infantry battalion. His actions provided critical resupply of ammunition and evacuation of the wounded. Major Crandall's daring acts of bravery and courage in the face of an overwhelming and determined enemy are in keeping with the highest traditions of the military service and reflect great credit upon himself, his unit, and the United States Army.
1966 - Boxing's largest indoor crowd assembled in the Houston Astrodome to see Cassius Clay defeat Cleveland Williams -- by a TKO.
1967 - The Monkees received a gold record for "Daydream Believer".
1967-Brave and reportedly well-liked Major General Bruno Arthur Hochmuth, commander of the 3rd Marine Division, was killed at Hue, Vietnam, when ground fire downed the helicopter in which he was a passenger. Two American pilots, an American crew chief, and a Vietnamese interpreter were also killed in the crash.
1969- Apollo 12, a space milestone launched this date. This was the second manned lunar landing—in Ocean of Storms. First pinpoint landing. Astronauts Conrad, Bean and Gordon visited Surveyor 3 and took samples. Earth splashdown November 24.
1969---Top Hits
Wedding Bell Blues - The 5th Dimension
Come Together - The Beatles
Baby It's You - Smith
To See My Angel Cry - Conway Twitty
1970-Birthday of Dana William Stubblefield, San Francisco 49ers, born, Cleves.OH.
1972- the Dow-Jones Index of 30 major industrial stocks topped the 1,000 mark for the first time.
1972 - No. 1 Billboard Pop Hit: ``I Can See Clearly Now,'' Johnny Nash.
1975 - "They Just Can't Stop It (The Games People Play)" became a gold record for the Spinners. Their other hits include "Then Came You" (with Dionne Warwicke), "Could It Be I'm Falling in Love", "The Rubberband Man", "Working My Way Back to You", "Cupid", "It's a Shame" and "I'll Be Around" -- for Motown.
1977---Top Hits
You Light Up My Life - Debby Boone
Boogie Nights - Heatwave
It's Ecstasy When You Lay Down Next to Me - Barry White
More to Me - Charley Pride
1981 - Paul 'Bear' Bryant tied the record of Amos Alonzo Stagg for most football wins. The Alabama Crimson Tide notched win #314 for Coach Bryant. Alabama beat Penn State, 31-16.
1981 - For the second week in a row, Daryl Hall and John Oates owned the top spot on the pop music charts with "Private Eyes".
1982 - No. 1 Billboard Pop Hit: ``Up Where We Belong,'' Joe Cocker & Jennifer Warnes. The single wins an Oscar as the theme of ``An Officer and a Gentleman.'
1985—Top Hits
Miami Vice Theme - Jan Hammer
Head over Heels - Tears For Fears
You Belong to the City - Glenn Frey
Can't Keep a Good Man Down – Alabama
1986 - The U.S. Securities and Exchange Commission announced that Ivan Boesky would have to pay $100 million in fines and alleged profits to settle insider-trading charges against him. The settlement was just $6 million less than the entire S.E.C. budget for 1986. Until 1986, Ivan Boesky was one of wealthiest and most successful figures on Wall Street. But, after November 14, 1986, his name was inextricably linked with the scandal and corruption that engulfed the industry during the 1980s. After prison, Boesky divorced his wife and relocated to La Jolla, California. In contrast to Milken and others involved, Boesky has largely avoided public attention since the scandal, though he has surfaced to testify in still-unresolved legal proceedings. History is full of people who manipulated the system such as Enron, Worldcom, Kozlowski, to just a few recent ones.
1986 - An early season cold wave set more than 200 records from the northwestern U.S. to the east coast over a seven day period. For some places it proved to be the coldest weather of the winter season.
1988- "Murphy Brown" premiered on television. The series lasted ten years. The show often blurred the lines between reality and fiction by dealing with topical issues and including real-life journalists as guests stars playing themselves. Former Vice-President Dan Quayle made a major issue about the character Murphy Brown being an un-married mother. Set in Washington, DC, starred Candice Bergen starred in the title role, as an egotistical, seasoned journalist working for the fictitious TV newsmagazine show "FYI." Also featured were Grant Shaud as the show's high-strung producer, Miles Silverberg (later replaced by Lily Tomlin), Faith Ford as the former Miss America, Corky Sherwood (and later Miles' bride), Joe Regalbuto as Murphy's neurotic friend, reporter Frank Fontana, Charles Kimbrough as "FYI"'s uptight anchorman, Jim Dial and Pat Corley as Phil, owner of the local watering hole. Colleen Dewhurst appeared as Murphy's mother and Robert Pastorelli appeared as Eldin Bernecky, perfectionist housepainter and aspiring artist (he left the series for his own show). The show often blurred the lines between reality and fiction by dealing with topical issues and by including real-life journalists as guest stars playing themselves. The series ended with the May 31,1998 episode.
1987 - The "Dirty Dancing" movie soundtrack was the number one album in the U.S. It was number one for a total of eighteen weeks. The remainder of the top-five that week: 2)-"Tunnel of Love" (Bruce Springsteen); 3)-"Bad" (Michael Jackson); 4)-"Whitesnake" (Whitesnake); 5)-"A Momentary Lapse of Reason" (Pink Floyd).
1989 - Unseasonably warm weather prevailed east of the Rockies. Temperatures reached 70 degrees as far north as New England, and readings in the 80s were reported across the southeast quarter of the nation. Nineteen cities reported record high temperatures for the date. For the second time in the month Dallas/Fort Worth TX equalled their record for November with an afternoon high of 89 degrees. The high of 91 degrees at Waco TX was their warmest of record for so late in the season. Heavy snow blanketed parts of Wyoming overnight, with a foot of snow reported at Cody, and ten inches at Yellowstone Park.
1993- head coach Don Shula of the Miami Dolphins won the 325th game of his career as the Dolphins defeated the Philadelphia Eagles, 19-14. The victory moved Shula past George Halas as the "winningist" coach in NFL history. Shula concluded his coaching career in 1995 with a record of 347 wins, 173 losses and 6 ties.
1994-Bill Gates paid $30.8 million for a sixteenth-century Leonardo da Vinci manuscript, which depicted the motion of water and the principles of the steam engine. Gates' bid tripled the existing price for similar items. Beating out Italian bidders who had pledged to bring the treasure back to its home in Italy, Gates promised to leave the manuscript on public display at least fifty percent of the time. The manuscript, last sold to the Armand Hammer Museum of Art and Cultural Center, had fetched a mere $5.6 million in 1980.
2000 --Y2K countdown: 47 days, 2 hours, 43 minutes.
http://www.cpsr.org/program/y2k/
2001- For the second time in his career, Seattle skipper Lou Piniella is named the American League Manager of the Year. 'Sweet Lou', the only person to appear on every ballot, guided to the Mariners to an historical 116 victories which tied 1906 Cubs as the winningest team in major league history.
2002-Nancy Pelosi became the 1st woman to lead a party in the US Congress after Democrats voted 177-29 in support of the liberal from SF.
--------------------------------------------------------------

Football Poem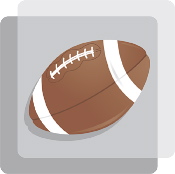 (Dedicated to the Philadelphia Eagles
Time keeps on slippin'
Into the future...
Sayin'
Time keeps on slippin', slippin', slippin'
Into the future.........oohhh
Said I wanna fly like an eagle... to the sea
Fly like an eagle let my spirit carry me, I wanna...
fly.............
Fly right into the future....
I wanna feed the babies... said, who can't get enough to eat
Wanna shoe the children... no shoes on their feet
I wanna house the people... livin' in the street
Oh yeah there's a solution
...gimme the reasons baby
Let me fly like and eagle... to the sea
Fly like an eagle let that spirit carry me, I wanna
fly....... ... oh yeah
Fly right into the future
Time keeps on slippin', slippin', slippin'
Into the future...
Time flies don't it baby?
... oohh
Time keeps on slippin', slippin', slippin'
... doo...doo...du-doooo
Into the future... ...Ohhh.
... doo...doo...du-doooo
Time flies don't it baby?
---Fly Like An Eagle
(Steve Miller)
--------------------------------------------------------------

SuDoku
The object is to insert the numbers in the boxes to satisfy only one condition: each row, column and 3x3 box must contain the digits 1 through 9 exactly once. What could be simpler?
http://leasingnews.org/Soduku/soduko-main.htm
--------------------------------------------------------------

Daily Puzzle
How to play:
http://www.setgame.com/set/puzzle_frame.htm
Refresh for current date:
http://www.setgame.com/set/puzzle_frame.htm
--------------------------------------------------------------

News on Line---Internet Newspapers
New West—Voice of the Rocky Mountains
--------------------------------