5 years experience with established vendor relationships. We offer great funding capacity for transactions $10k to $10MM. Quail Company's established for over 30 years. Submit resume to: jrudin@quailcap.com
About the company: Quail Equipment Leasing 17 years in business with the ability to develop specialized programs for vendors and unique industries: $10K to $10MM.


Monday, November 9, 2009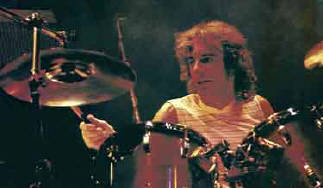 Headlines---
Classified Ads---Asset Management
New Development in EAR Law Suits
Coston appointed in IFC Credit Bankruptcy
Bank Beat--- Five Failures Last Week
One Chinese/Two Black
Marlin Business Bank
Classified Ads----Help Wanted
Leasing News Top Stories-November 2--6
Leasing News is Number #1 in Alexa Report
Leasing 102 by Mr. Terry Winders, CLP
End of the lease options
Adopt-a-Pet--- Overland Park, Kansas
News Briefs----
Gondas: Once Richest in leasing/LA Charity's suffer
Windfall Is Seen as Bank Bonuses Are Paid in Stock
Hurricane Ida aims for Gulf of Mexico oil fields
No iPhone killer, but Droid has lots to like
Windows 7 tops Vista in sales by more than 200%
You May have Missed---
8 popular types of mortgages
Sports Brief---
"Gimme that Wine"
Today's Top Event in History
This Day in American History
California Nuts Brief---
Football Poem
SuDoku
Daily Puzzle
GasBuddy
Weather, USA or specific area
Traffic Live----
######## surrounding the article denotes it is a "press release"
--------------------------------------------------------------

--------------------------------------------------------------

--------------------------------------------------------------

--------------------------------------------------------------

--------------------------------------------------------------

--------------------------------------------------------------

--------------------------------------------------------------

--------------------------------------------------------------

--------------------------------------------------------------

--------------------------------------------------------------

-------------------------------------------------------------

News Briefs----
---------------------------------------------------------------

You May have Missed---
----------------------------------------------------------------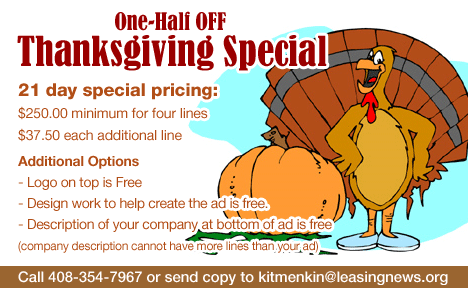 Sports Briefs----
----------------------------------------------------------------


California Nuts Briefs---
----------------------------------------------------------------


"Gimme that Wine"
Wine Prices by vintage
http://www.winezap.com
US/International Wine Events
http://www.localwineevents.com/
http://www.wine-searcher.com/
Winery Atlas
http://www.carterhouse.com/atlas/
Leasing News Wine & Spirits Page
http://two.leasingnews.org/Recommendations/wnensprts.htm
The London International Vintners Exchange (Liv-ex) is an electronic exchange for fine wine.
http://www.liv-ex.com/
----------------------------------------------------------------

Today's Top Event in History
[headlines]
----------------------------------------------------------------

This Day in American History
1731-Birthday of Benjamin Banneker: American astronomer, mathematician clockmaker, surveyor and almanac author, called "first black man of science." He was instrumental in the original survey of city of Washington. Banneker's Almanac was published 1792—97. Born at Elliott's Mills, MD, he died at Baltimore, MD, Oct 9, 1806. A fire that started during his funeral destroyed his home, library, notebooks, almanac calculations, clocks and virtually all belongings and documents related to his life.
http://memory.loc.gov/ammem/today/nov09.html
1756-Travel was generally by horse or walking before this date when the first intercity stagecoach service was inaugurated between Philadelphia, PA, and New York City by John Butler, Francis Holman, John Thompson, and William Walter.
1800--- Birth of Asa Mahan, American educator and Congregational clergyman. President of Oberlin College in Ohio from 1835_1850, Mahan was instrumental in establishing interracial college enrollment and in the granting of college degrees to women.
1802-Birthday of Elijah P. Lovejoy, American newspaper publisher and abolitionist, born at Albion, ME. Died Nov. 7, 1837 in a fire started by a mob angry about his anti-slavery views.
http://www.altonweb.com/history/lovejoy/
http://www.state.il.us/hpa/lovejoy/table.htm
http://www.greatriverroad.com/Cities/Alton/Lovejoy.htm
1815- Reverend Leonard Grimes was born at Leesburg, VA, to parents who were free. A free black man living at Washington, DC, he despised slavery and became active in assisting fugitive slaves to escape. He was caught and imprisoned at Richmond, VA. After his release he founded and became the first minister of the Twelfth Street Baptist Church at Boston, MA, where he served until his death Mar 14, 1874.
1831-Birthday of Cornelia Adele Strong Fassatt, painter of The Florida Case before the Electoral Commission hanging in the U.S. Capitol building that contains the faithful likenesses of 260 prominent figures of the day.
1833-Brithday of Sally Louisa Tompkins, made a captain in the Confederacy so she could continue operating a private hospital which had less than a 7% fatality rate, an unbelievably low rate for the times. She was buried with full military honors when she died in 1916.
1836-The first state police were formed when G.W. Davis was commissioned to raise 20 Texas Ranger. Texas was a province of Mexico at the time. The General Council of the Provisional Government of Texas authorized the organization of three Ranger companies. Texas was admitted to the Union in 1845. The first African-American officer to serve as a Texas Ranger was Lee Roy Young, who joined the force in 1988.
1836--- Birth of Christian business traveler Samuel Hill. In 1899 Hill, John Nicholson and W.J. Knights co founded the Gideons, a Christian organization that ministers through distribution of the Scriptures. To date, the Gideons have placed over 12 million Bibles and 100 million New Testaments.
1938-- Crystal Night in Germany when Hitler's men raided Jewish homes and synagogues. The name is derived from the broken glass that covered the streets. Lest we forget... More than four million women and children were killed by Hitler. He abolished abortion and birth control and held contests and awarded medals for women bearing the most children, had camps and homes where women were used for men's pleasure and breeding - and there were no women were among the leaders of the Nazi party. In addition to sharing ALL the horrors that the men in concentration camps suffered at the hands of the Nazis, the women also were raped and sexually tortured - by both inmates and Nazis.
1857 - The new magazine, the "Atlantic Monthly", featured the first installment "The Autocrat of the Breakfast Table" by Oliver Wendell Holmes
1861- Tennessee votes against secession
http://www.newadvent.org/cathen/14508a.htm
http://www.roanetnheritage.com/research/military/civil%20war/06.htm
http://www.tngenweb.org/scott/fnb_v7n3_the_civil_war.htm
1868- Medical School at Howard University opened with eight students
1872-The Boston Fire: though Boston had experienced several damaging fires, the worst one started on this Saturday evening in a dry-goods warehouse. Spreading rapidly in windy weather, it devastated several blocks of the business district, destroying nearing 800 buildings. Damage was estimated at more than $75 million. It was said that the fire caused a bright red glare in the sky that could be seen from nearly 100 miles away. The Boston fire came one year, one month, and one day after the Great Chicago Fire of October 8, 1871.
1876-Birthday of Archibald Wright (Moonlight" Graham, baseball player born at Fayetteville, NC. Graham's brief major league career (one game and no at-bats) was fictionalized in "Field of Dreams." Died at Chisholm, MN, August 25, 1965.
1899-Clarinetist Mezz Mezzrow born Chicago, ILL. His autiobiography about Chicago jazz days is still considered a classic, written in 1946, "Really the Blues." Ben Pollock, the drummer says Mezz was "not too smart, and he ran errands for us mostly." Ben at the time owned a Pizza joint on Sunset Blvd that we often went to listen to the Dixieland music.
1906 - United States President Theodore Roosevelt left for Panama on the first overseas trip by a United States president.
1906—Trumpet player Muggsy Spanier birthday
http://www.redhotjazz.com/muggsy.html
1906 -Alto sax player Peter Brown born, Baltimore, MD.
1912- West Point cadet Dwight D. Eisenhower broke his kneecap in a football game against Tufts University and gave up the sport forever.
1913 -the 'Freshwater Fury', one of the greatest windstorms ever in the Great Lakes produced sustained winds of 62 mph at Port Huron, MI, gusts to 80 mph at Buffalo, NY and 79 mph at Cleveland, OH. 17 ships were sunk and 270 sailors lost. 22.2 inches of snow fell at Cleveland. Pickens, WV had 36 inches
1918-Birthday of Spiro Theodore Agnew, 39 th vice president of the US, born at Baltimore, MD. Twice elected vice president (1968 and1972), Agnew became the second person to resign that office October 10, 1973. Agnew entered a plea of no contest to a charge of income tax evasion ( on contract kickbacks received while he was governor of Maryland , and after he became vice president) He died Sept. 17, 1996, at Berlin, MD. John Calhoun was the first to resign, 1832, over many issues with President John Quincy Adams, the last of states rights, where Adams continued to believe states had the right to over rule federal authority and decided he had had it.
1918-Birthday of swimmer Florence May Chadwick, San Diego, CA. Chadwick never won a national title and failed to qualify for the US Olympic team in 1936, but she won enduring fame by becoming the first woman to swim the English Channel in both directions. She swam from France to England on August 8, 1950, and from England to France a year later. She made other long-distance swims as well, including the Bristol Channel, the Catalina Island-to California swim and the Strait of Gibraltar. Died at San Diego, March 15, 1995.
1923- Birthday of Actress and singer Dorothy Dandridge. She was a child star, born at Cleveland, OH, who toured with her sisters, Vivian and Etta Jones, as The Dandridge Sisters. They played at the Cotton Club, sharing the stage with artists such as Cab Calloway and W.C. Handy. Dandridge went solo in 1941 to perform in Hollywood movies and on stage with the Desi Arnaz Band. Her big break came with the lead role in Otto Preminger's musical, Carmen Jones. Dandridge received an Oscar nomination for her performance. Unfortunately, Dandridge could not overcome Hollywood's racism and tendency to typecast and her career foundered. She died at West Hollywood, CA, Sept 8,1965.
1926 - A F3 tornado struck a small school near La Plata, MD killing 14 students. The school was lifted, thrown into a grove of trees and blown apart. The body of one child was found in a tree 300 feet away
1934-Birthday of Carl Sagan, astronomer, biologist, author, born at New York, NY. Died at Seattle, WA. Dec. 20, 1996.
1938- 24-year-old Mary Martin made her Broadway stage debut in the musical comedy "Leave It to Me". She brought down the house as she sang My Heart Belongs to Daddy. And the critics raved about New York's bright new star. The following year brought Martin a top-ten hit with the same song. Martin suddenly found herself singing duets with Bing Crosby; starring on "Broadway in One Touch of Venus" in 1943; "Lute Song" in 1946; touring in "Annie Get Your Gun"; and then taking on what would become her immortal role, that of Nellie in "South Pacific". South Pacific was one of Broadway's biggest hits and the cast album was one of the first of its kind, also a big seller. Then came Mary's stage and TV performances as Peter Pan. This would become her signature role, a memorable moment as the petite actress flew through the air with Tinkerbell and fought the dangerous Captain Hook. Broadway called to Mary Martin again in 1959 for "The Sound of Music" and once more in 1966 for "I Do, I Do". Back in 1951, Mary Martin recorded a duet with a young man who was also destined for instant and long-term stardom. The song they sang together was Get out Those Old Records. The twenty-year-old was her son, Larry Hagman, who later played J.R. Ewing.
1944--GOTT, DONALD J. (Air Mission) Medal of Honor Rank and organization: First Lieutenant, U.S. Army Air Corps, 729th Bomber Squadron, 452d Bombardment Group. Place and date: Saarbrucken, Germany, 9 November 1944. Entered service at: Arnett, Okla. Born: 3 June 1923, Arnett, Okla. G.O. No.: 38, 16 May 1945. Citation: On a bombing run upon the marshaling yards at Saarbrucken a B-17 aircraft piloted by 1st. Lt. Gott was seriously damaged by antiaircraft fire. Three of the aircraft's engines were damaged beyond control and on fire; dangerous flames from the No. 4 engine were leaping back as far as the tail assembly. Flares in the cockpit were ignited and a fire raged therein, which was further increased by free-flowing fluid from damaged hydraulic lines. The interphone system was rendered useless. In addition to these serious mechanical difficulties the engineer was wounded in the leg and the radio operator's arm was severed below the elbow. Suffering from intense pain, despite the application of a tourniquet, the radio operator fell unconscious. Faced with the imminent explosion of his aircraft, and death to his entire crew, mere seconds before bombs away on the target, 1st. Lt. Gott and his copilot conferred. Something had to be done immediately to save the life of the wounded radio operator. The lack of a static line and the thought that his unconscious body striking the ground in unknown territory would not bring immediate medical attention forced a quick decision. 1st. Lt. Gott and his copilot decided to fly the flaming aircraft to friendly territory and then attempt to crash land. Bombs were released on the target and the crippled aircraft proceeded alone to Allied-controlled territory. When that had been reached, 1st. Lt. Gott had the copilot personally inform all crewmembers to bail out. The copilot chose to remain with 1st. Lt. Gott in order to assist in landing the bomber. With only one normally functioning engine, and with the danger of explosion much greater, the aircraft banked into an open field, and when it was at an altitude of 100 feet it exploded, crashed, exploded again and then disintegrated. All 3 crewmembers were instantly killed. 1st. Lt. Gott's loyalty to his crew, his determination to accomplish the task set forth to him, and his deed of knowingly performing what may have been his last service to his country was an example of valor at its highest.
1946- Thousands of African-Americans fought in WWII, but after the war the same old injustices and hatred prevailed. In Philadelphia Margaret Roselle Hawkins and Sarah Strickland Scott founded a nonpartisan, volunteer organization called The Links, "linking" their friendship and resources in an effort to better the lives of disadvantaged African-Americans. From the first group of nine, The Links has grown to an incorporated organization of 8,000 women in 240 local chapters in 40 states plus the District of Columbia and two foreign countries. The Links promotes educational, cultural and community activities through a variety of projects here and in Africa. In May of 1985 The Links became an official
1948-Top Hits
Buttons and Bows - Dinah Shore
Hair of Gold, Eyes of Blue - Gordon MacRae
On a Slow Boat to China - The Kay Kaiser Orchestra (vocal: Harry Babbitt & Gloria Wood
One Has My Name (The Other Has My Heart) - Jimmy Wakely
1948 - On NBC radio, "This is Your Life" debuted. the host for that first episode was Ralph Edwards who hosted the radio show for two years before giving the show nine more years from 1952 to 1961 on television.
1952- "Omnibus" premiered on television. This eclectic series deserved its name, offering a variety of presentations, including dramas, documentaries and musicals. Alistair Cooke hosted the program, which was the first major TV project to be underwritten by the Ford Foundation. Notable presentations included: James Agee's "Mr. Lincoln"; "Die Fledermaus," with Eugene Ormandy conducting the Metropolitan Opera Orchestra; Agnes DeMille's ballet "Three Virgins and the Devil" (presented as "Three Maidens and the Devil"); and documentaries from underwater explorer Jacques Cousteau.
1955 - For RCA Victor, Harry Belafonte recorded "Jamaica Farewell" and "Come Back Liza", completing the "Calypso" album that led to Belafonte's nickname, "Calypso King".
1955--The Everly Brothers made their first studio recordings, cutting four tracks in 22 minutes at Nashville's Old Tulane Hotel Studios.
1956-Top Hits
Love Me Tender - Elvis Presley
The Green Door - Jim Lowe
True Love - Bing Crosby & Grace Kelly
Hound Dog/Don't Be Cruel - Elvis Presley
1958-Elvis Presley's "Hound Dog" became only the third record in history to sell over three million copies, joining "White Christmas" by Bing Crosby and Gene Autry's "Rudolf the Red Nosed Reindeer".
1960- the New York Yankees fired their manager, Casey Stengel, despite his having won 10 pennants and seven World Series in 12 years. Stengel returned to baseball in 1962 as first manager of the New York Mets.
1961-Brian Epstein went to Liverpool's Cavern Club to see The Beatles perform for the first time. He had been getting requests at his NEMS music store for a record called "My Bonnie". After several more visits, Epstein would offer to manage the group, which he did until his death in 1967.
1961 --PGA eliminates Caucasians only rule.
1963-The Kingsmen's classic, "Louie, Louie" is released in the US. It will enter the Hot 100 near the end of November and peak at #2 in early January.
1964-Top Hits
Baby Love - The Supremes
Last Kiss - J. Frank Wilson & The Cavaliers
Leader of the Pack - The Shangri-Las
I Don't Care (Just as Long as You Love Me) - Buck Owens
1965- Massive electric power failure starting in western New York State at 5:16 PM, cut electric power to much of northeastern US and Ontario and Quebec in Canada. More than 30 million persons in an area of 80,000 square miles were affected. The experience provoked studies of the vulnerability of 20 th century technology.
1967 - With John Lennon on the cover, the first issue of "Rolling Stone" was published. The magazine said it was not just a music magazine but was also about "...the things and attitudes that music embraces."
1967-SIJAN, LANCE P. Medal of Honor Rank and organization: Captain, U.S. Air Force, 4th Allied POW Wing, Pilot of an F-4C aircraft. Place and date: North Vietnam, 9 November 1967. Entered service at: Milwaukee, Wis. Born: 13 April 1942, Milwaukee, Wis. Citation: While on a flight over North Vietnam, Capt. Sijan ejected from his disabled aircraft and successfully evaded capture for more than 6 weeks. During this time, he was seriously injured and suffered from shock and extreme weight loss due to lack of food. After being captured by North Vietnamese soldiers, Capt. Sijan was taken to a holding point for subsequent transfer to a prisoner of war camp. In his emaciated and crippled condition, he overpowered 1 of his guards and crawled into the jungle, only to be recaptured after several hours. He was then transferred to another prison camp where he was kept in solitary confinement and interrogated at length. During interrogation, he was severely tortured; however, he did not divulge any information to his captors. Capt. Sijan lapsed into delirium and was placed in the care of another prisoner. During his intermittent periods of consciousness until his death, he never complained of his physical condition and, on several occasions, spoke of future escape attempts. Capt. Sijan's extraordinary heroism and intrepidity above and beyond the call of duty at the cost of his life are in keeping with the highest traditions of the U.S. Air Force and reflect great credit upon himself and the U.S. Armed Forces.
1967--YOUNG, GERALD O. Medal of Honor Rank and organization: Captain, U.S. Air Force, 37th ARS Da Nang AFB, Republic of Vietnam. Place and date: Khesanh, 9 November 1967. Entered service at: Colorado Springs, Colo. Born: 9 May 1930, Chicago, Ill. Citation: For conspicuous gallantry and intrepidity at the risk of his life above and beyond the call of duty. Capt. Young distinguished himself while serving as a helicopter rescue crew commander. Capt. Young was flying escort for another helicopter attempting the night rescue of an Army ground reconnaissance team in imminent danger of death or capture. Previous attempts had resulted in the loss of 2 helicopters to hostile ground fire. The endangered team was positioned on the side of a steep slope which required unusual airmanship on the part of Capt. Young to effect pickup. Heavy automatic weapons fire from the surrounding enemy severely damaged 1 rescue helicopter, but it was able to extract 3 of the team. The commander of this aircraft recommended to Capt. Young that further rescue attempts be abandoned because it was not possible to suppress the concentrated fire from enemy automatic weapons. With full knowledge of the danger involved, and the fact that supporting helicopter gunships were low on fuel and ordnance, Capt. Young hovered under intense fire until the remaining survivors were aboard. As he maneuvered the aircraft for takeoff, the enemy appeared at point-blank range and raked the aircraft with automatic weapons fire. The aircraft crashed, inverted, and burst into flames. Capt. Young escaped through a window of the burning aircraft. Disregarding serious burns, Capt. Young aided one of the wounded men and attempted to lead the hostile forces away from his position. Later, despite intense pain from his burns, he declined to accept rescue because he had observed hostile forces setting up automatic weapons positions to entrap any rescue aircraft. For more than 17 hours he evaded the enemy until rescue aircraft could be brought into the area. Through his extraordinary heroism, aggressiveness, and concern for his fellow man, Capt. Young reflected the highest credit upon himself, the U.S. Air Force, and the Armed Forces of his country.
1969-Simon and Garfunkel record what would become their signature tune, "Bridge Over Troubled Water", with future member of Bread, Larry Knechtel on piano. Art wanted Paul to sing the song, but Paul insisted that Art's voice was better suited for it. It was a decision that Paul would later say he regretted.
1969--The occupation of Alcatrazwas planned by Richard Oakes, a group of Indian students, and a group of urban Indians from the Bay Area. Since many different tribes were represented, the name "Indians of All Tribes" was adopted for the group. They claimed the island in the name of Indians of all tribes and left the island to return later that same evening. In meetings following the November 9th occupation, Oakes and his fellow American Indian students realized that a prolonged occupation was possible. --Alcatraz Indian Occupation
1972-Top Hits
I Can See Clearly Now - Johnny Nash
Nights in White Satin - The Moody Blues
Freddie's Dead (Theme from "Superfly") - Curtis Mayfield
It's Not Love (But It's Not Bad) - Merle Haggard
1973-After years of struggling as a member of two New York area bands, The Hassels and Attila, and as a bar room piano player, Billy Joel releases what will ultimately be his breakthrough album, "Piano Man". The title song will be released as a single and become a Top Twenty-five hit early next year.
1974-"You Ain't Seen Nothing Yet" by Bachman-Turner Overdrive topped the charts and stayed there for a week.
1976-In the wake of the reformed Fleetwood Mac's success with their latest, self-titled album, one of the band's earlier LPs, "Mystery to Me" goes Gold.
1977-Donna Summer is awarded a Gold record for her Billboard #6 hit, "I Feel Love". It was the second of her twenty, US Top 40 chart makers.
1980-Top Hits
Woman in Love - Barbra Streisand
Lady - Kenny Rogers
The Wanderer - Donna Summer
On the Road Again - Willie Nelson
1982 - An unusual California outbreak of tornadoes with 7 tornadoes setting down in the Los Angeles area. 2 of the storms reached F2 striking Long Beach and Van Nuys
1984- The Vietnam Veterans Memorial was completed by the addition of a statue, "Three Servicemen" (sculpted by Frederick Hart), which was unveiled on this date. The statue faces the black granite wall on which are inscribed the names of more than 58,000 Americans who were killed or missing in action in the Vietnam War.
1985-"Miami Vice Theme" by Jan Hammer topped the charts and stayed there for a week.
1988-Top Hits
Kokomo - The Beach Boys
Wild, Wild West - The Escape Club
The Loco-Motion - Kylie Minogue
Darlene - T. Graham Brown
1989 - East German officials today opened the Berlin Wall, allowing travel from East to West Berlin. The following day, celebrating Germans began to tear the wall down. One of the ugliest and most infamous symbols of the Cold War was soon reduced to rubble that was quickly snatched up by souvenir hunters.
1991 - Champaign, IL shivered at 9 degrees, Calico Rock, AR dropped to 13 degrees, just two of 70 record lows for the date
1991- "Cream" by Prince & the N.P.G. topped the charts and stayed there for 2 weeks
1996-"No Diggity" by Blackstreet topped the charts and stayed there for 4 weeks.
1997 - -- Denver cornerback Darrien Gordon ties an NFL record by returning two punts for touchdowns in the same quarter, a feat previously accomplished just twice in NFL history. His scoring returns of 82 and 75 yards in the first quarter gave Denver a 14-0 lead en route to a 34-0 defeat of Carolina.
1999-The Recording Industry Association of America announces their Artists of the Century. The Beatles top the list for US sales of over 106 million albums. Garth Brooks was named most successful male artist (89 million albums sold) and Barbra Streisand the most successful female artist. (62 million albums sold). Elvis Presley had the most Gold and Platinum singles with 77, to go along with his 80 Gold and Platinum albums. Elton John's "Candle in the Wind" (Princess Diana version) is the best selling single of all time and the Eagles "Greatest Hits 1971 - 1975" is the record holder for best selling album.
2000--- After posting the best record in baseball this season, Giant manager Dusty Baker is named by the BBWAA as the National League Manager of the Year. He joins Tony LaRussa (White Sox '83 and A's '88 and 92) as the only three-time winner of the award.
2000-The Beatles launched their official internet web site, www.thebeatles.com
2002 - After a decade as the skipper in San Francisco, Dusty Baker signs a four years deal to pilot the Cubs. The three-time NL Manager of the Year compiled an 840-715 record during his ten-year tenure with the Giants
2004 ---After coming out of retirement to pitch for his home town team, Roger Clemens (18-4, 218, and 2.98) becomes the oldest hurler to win the Cy Young Award. The 42-year old 'Rocket' has received the honor a record seven times and becomes the first to win the award with four different teams; Red Sox (1986-87, 1991), Blue Jays (1997-98), Yankees (2001) and the Astros (2004).
2005-- Ozzie Guillen, who led the Chicago White Sox to the World Championship, joins his former field boss as recipients of the managers of the year honors. After leading a very young Braves team to the East division title, Bobby Cox, the NL winner, becomes the first skipper in either league ever win the award in consecutive years.
2008 - Participants in team-sponsored high school program aimed at helping Bronx youths pursue careers in architecture, engineering and construction, along with a few players remove rain-soaked dirt from the former Yankee Stadium and bring it across the street to the team's new $1.3 billion field. The soil is then mixed with the new stadium's dirt around home plate and pitcher's rubber which were also removed from the former site during the ceremony.
--------------------------------------------------------------

Football Poem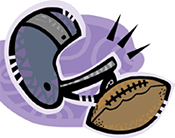 Man in the Glass
( The poem Bill Parcells is reportedly read often to his players. )
When you get what you want in your struggle for self
And the world makes you king for a day
Just go to a mirror and look at yourself
And see what that man has to say
For it isn't your father, mother or wife
Whose judgment upon you must pass
The fellow whose verdict counts most in your life
Is the one staring back from the glass
Some people may think you're a straight-shootin' chum
And call you a wonderful guy
But the man in the glass says you're only a bum
If you can't look him straight in the eye
He's the fellow to please, never mind all the rest
For he's with you clear up to the end
And you've passed your most dangerous, difficult test
If the man in the glass is your friend
You may fool the whole world down the pathway of life
And get pats on the back as you pass
But your final reward will be heartaches and tears
If you've cheated the man in the glass
--------------------------------------------------------------

SuDoku
The object is to insert the numbers in the boxes to satisfy only one condition: each row, column and 3x3 box must contain the digits 1 through 9 exactly once. What could be simpler?
http://leasingnews.org/Soduku/soduko-main.htm
--------------------------------------------------------------

Daily Puzzle
How to play:
http://www.setgame.com/set/puzzle_frame.htm
Refresh for current date:
http://www.setgame.com/set/puzzle_frame.htm
--------------------------------------------------------------


http://www.gasbuddy.com/
http://www.gasbuddy.com/GB_Map_Gas_Prices.aspx
http://www.gasbuddy.com/GB_Mobile_Instructions.aspx
--------------------------------------------------------------

Weather
See USA map, click to specific area, no commercials
--------------------------------------------------------------

Traffic Live---
Real Time Traffic Information
You can save up to 20 different routes and check them out with one click,
or type in a new route to learn the traffic live
--------------------------------